This post may contain affiliate links. If you purchase through one of these links I may earn a small commission at no extra cost to you. For more information, please read my disclaimer.
Have you looked at all the amazing printables and downloads for DIY wall art online lately?
Maybe you feel a little intimidated by the idea of designing your own art. A little confused about which font to choose (because wall all know there are a gazillion to choose from).
Or maybe you have an idea of what you want to make, but you aren't that artistic when it comes to digital drawing and you need some pre-made graphics.
Do you think to yourself "I can do that!"?
Then you get stuck on "how" to do it.
This tutorial will walk you step-by-step through the process of designing your own printable decor. The example is how to make a succulent printable, but the technique can be used for whatever type of home DIY wall art printable you want!
Where to Start When Making DIY Wall Art Decor
We start by getting the images you really want to use for a printable.
If you are super artistic and creative you can watercolor your own succulent images. Next, you would scan them into the computer and clean them up with a photo editing software.
Most likely, you are like the majority of us and you want to make something with your hands, but you want it to be quick.
This technique will be quick.
Where to Find Pre-Made DIY Wall Art Images
I use two different sources to find images for my digital products and printables.
The first is Deposit Photos. They have a load of stock images, including art. When you want to take your designs to the next level and start using vector images, their selection is amazing!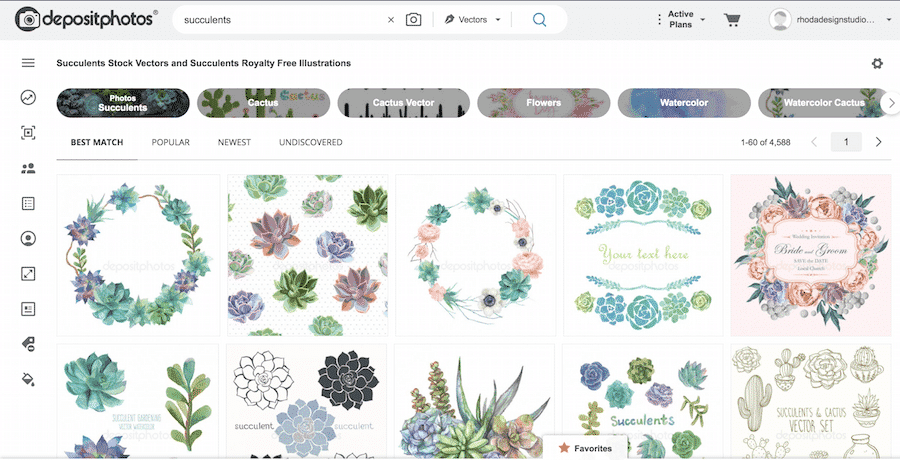 The other site that I love to use for images in Creative Market. The sets are a little more expensive, but the quality is spot on.
You can also find sets and examples of how to use the artwork. If you are feeling like you are stuck in a creative rut, then you need to go browse around on Creative Market. It will definitely get your ideas flowing.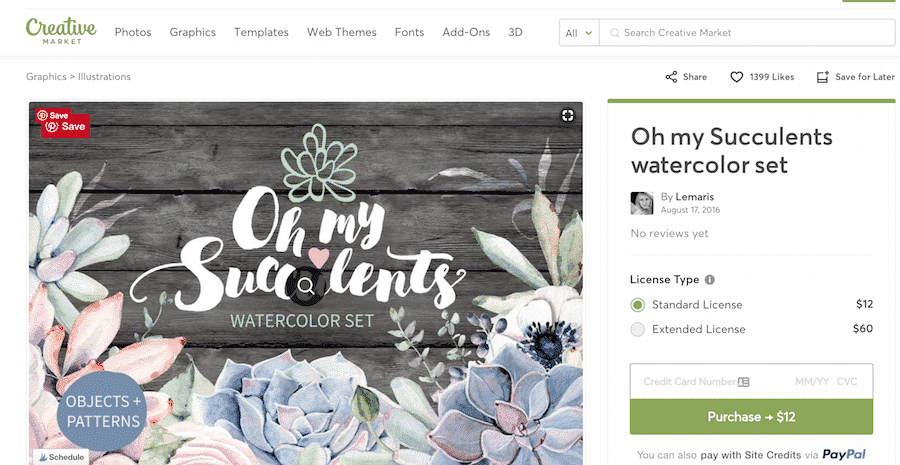 Now that you have your images picked out. Let's get started on the printable!
If you don't have an account with Canva, you need to sign up for one. The basic parts are free…and stay that way unless you choose to upgrade. If you want a more "complex" version with more options you can upgrade for $9.99/mo.
They also offer design elements for small denominations. Usually a dollar or two. This tutorial will show you how to upload your own images and elements so you won't have to pay anything extra.
Using Canva for Printable Decor or Opt-ins
Once you are signed in, you will see a screen that has options for the different types of projects you can make using their pre-made templates. You can create graphics for social media, presentations, posters, etc.
We are going to create our own template.
Click on the blue "create a design" button.

Canva will still be showing you all the different options that you can use to create a design. Now you will want to tell Canva the specific dimensions for your printable.
Click on "Custom Dimensions" over on the right.

A pop-out window will open. This is where you enter the size of your printable. If you want something smaller like a postcard or a 5 x7 to frame this is where you would specify those dimensions.
We are making an 8 x 10 so I have entered those dimensions. You might get a red "error" note. That is Canva reminding you to switch your unit of measurement.
You need it to be inches. Not pixels.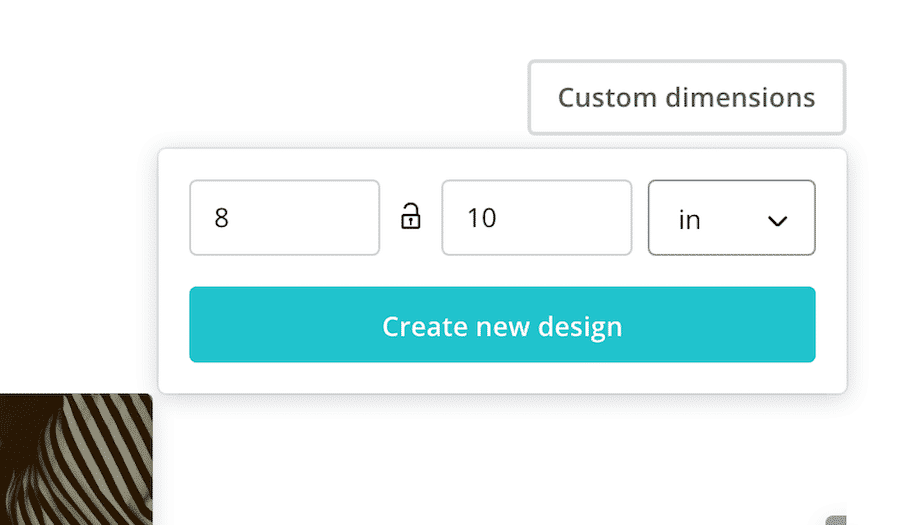 Your next step is to upload the image that you want to use for your printable. Over on the left side of your screen, you will see the "uploads" option with a cloud and arrow.
Click on that button and it will show you all the previous uploads that you have ever added to Canva. Once you have been using Canva for awhile you will have a whole library here!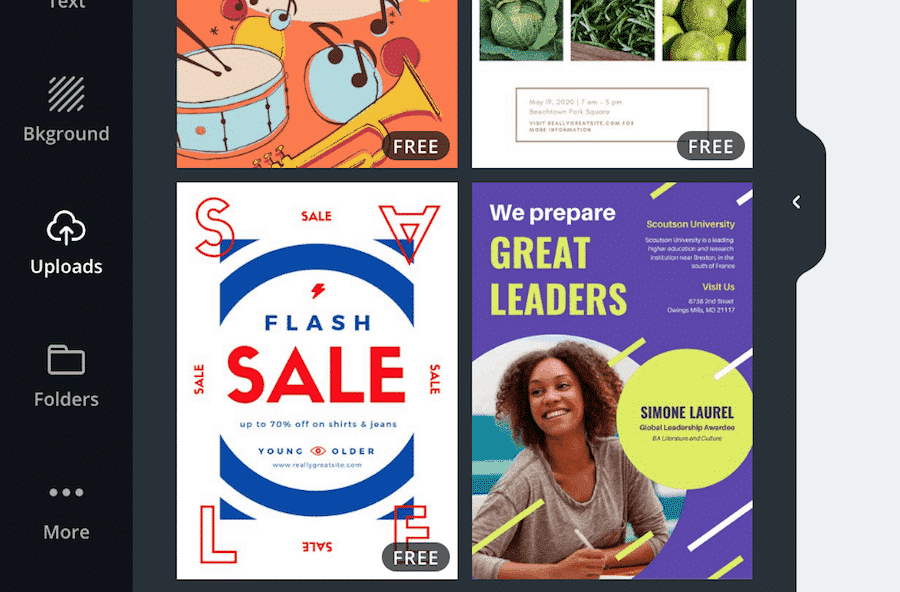 Click on the blue "Upload an image" button and navigate to the location of your file.
Click on your file and then click on "Open".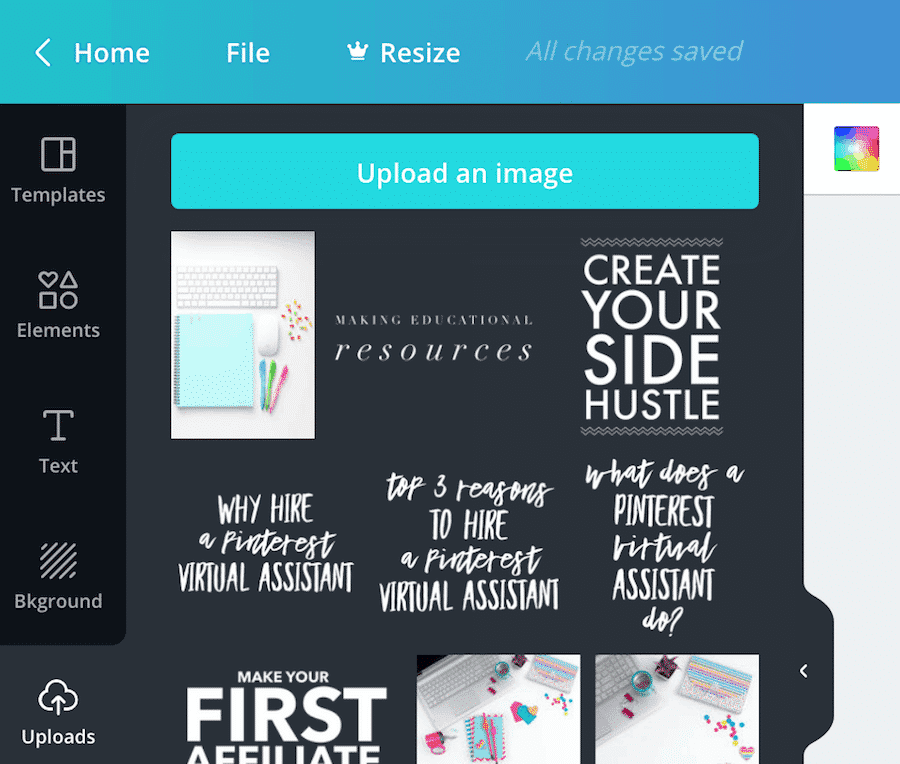 After your image has uploaded, if you click on the image it will place the image on your design automatically.
If you are using the image from Deposit Photos you will have all four succulents in one image. We are going to crop that image and then reuse it and crop it differently to use 3 different succulents from the one image.
Click on the "Crop" button and then drag the bounding box until all the images except one are covered or cropped out.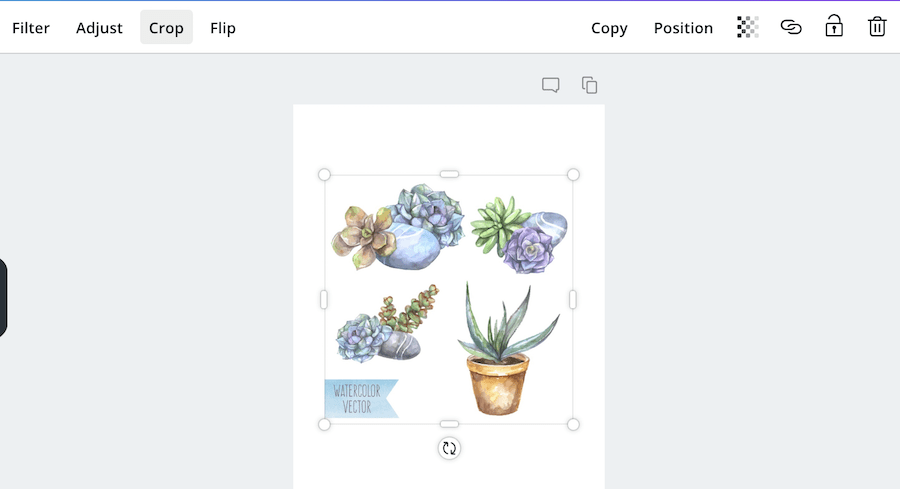 Once you have your image cropped to the desired image you want, grab a corner of the bounding box and drag the image size until it fills most of your canvas. Use the red guidelines to determine when your image is large enough and centered.
Pro Tip: If you feel like your design is too small and you can't really see what you are doing very well, it's time to zoom in! In the bottom right, use the Zoom tool to enlarge your workspace.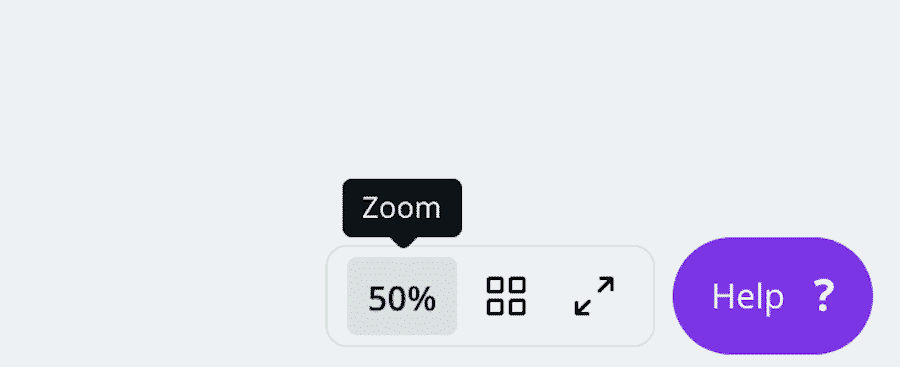 Now we are going to add text to your printable DIY wall art.
On the left, click on the "T" button to open the text tools.
You have the option to use pre-matched fonts and styles or you can add your own. We are going to add a heading.
Click on the top "Add a heading" and it will place a text box on your design.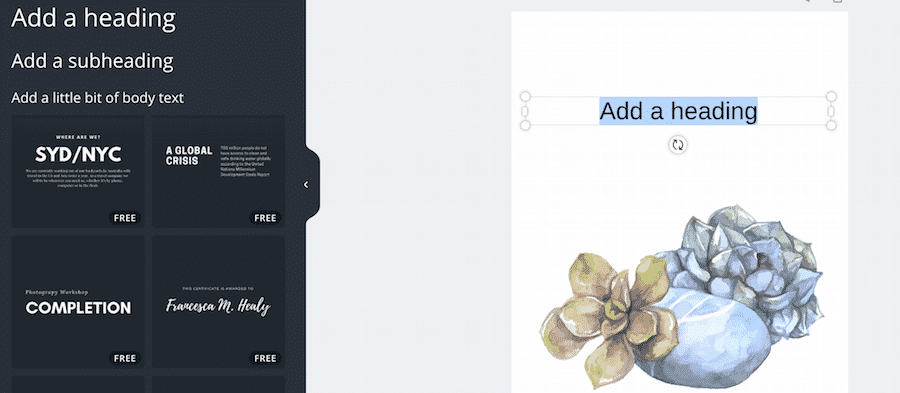 Change the text to your phrase or word.
Then click up on the font option in the top left of your toolbar. Choose a font that you like or that fits your style.
I chose "Lemon Tuesday" and resized the font to "96".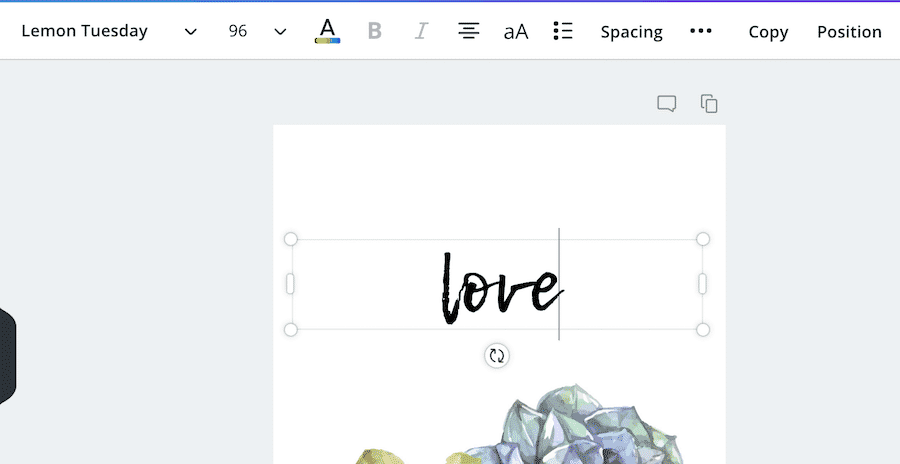 Now we are ready to get tricky. We have designed one printable, but we want to add a few more to the mix.
Click on "Add a new page" at the bottom of your screen.

You can choose to copy your design in a few different ways.
The first is to select your type and image and then click on the "Copy" button in your toolbar. This will copy your elements and drop the copy just slightly off-center from your original.
You can click and drag the copied elements down to your next page and edit and align them.
Or, you can use your keyboard and click "CMD C" on a MAC or "CTRL C" on a PC to copy the elements to your clipboard.
Now scroll down to your next page and paste the elements (CMD V or CTRL V).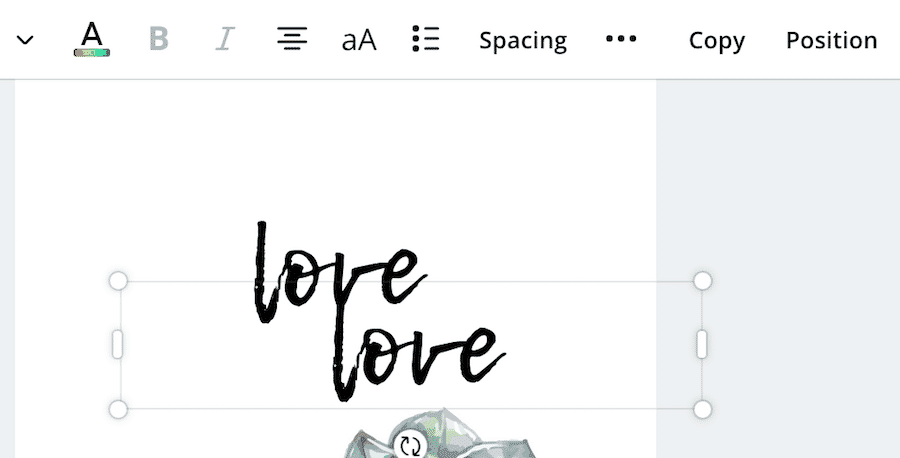 Change the text on the 2nd page.
Next, click the SHIFT key and grab one of the edges on your image. As you drag the edge, it will start to reveal the other parts of your cropped image. Use the bounding handles to realign your cropped space to show the next design on your image.
TIP: You can also delete the image and then just open the uploaded image window and reinsert the JPG. Then crop it down to the part of the image you want to use next.
Downloading Your DIY Wall Art to Print
Design all the pages that you want for your DIY wall decor (or your printable in general). Now we are ready to download the image and print it or share it with others.
Click the download arrow in the top right of your screen. Select PDF Print so it downloads with print quality.
Because it is downloading as a PDF all you need to do to offer your printable as an opt-in or share it with a friend is send the file.
Easy as that!!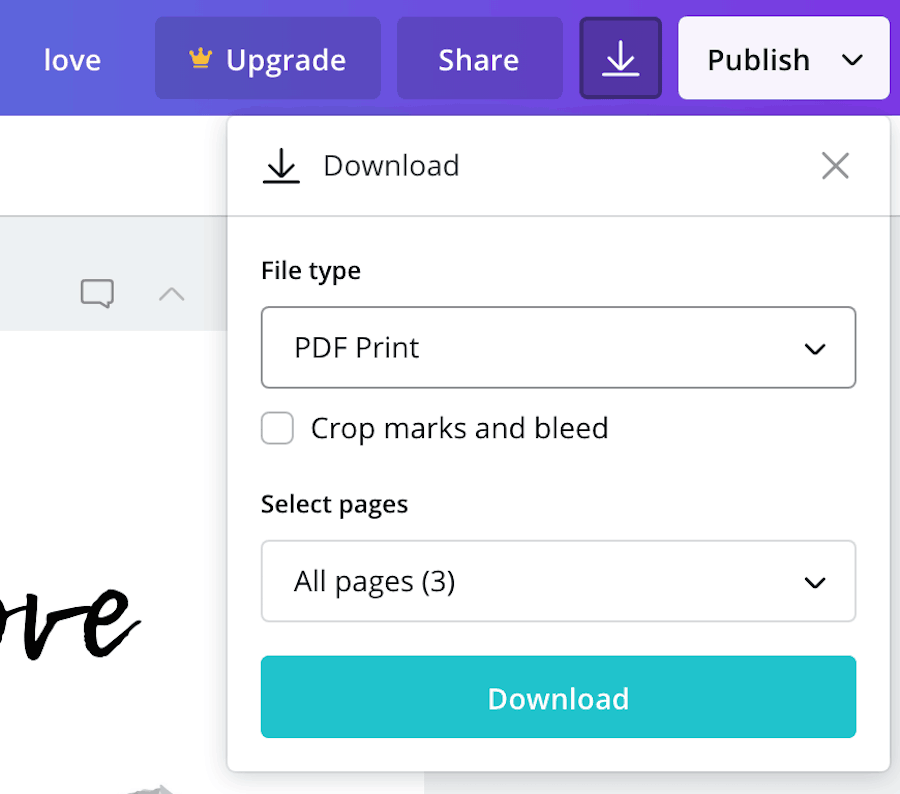 If you have any questions about designing your own printable using Canva, feel free to email me! I'm happy to help.
Creating beautiful things doesn't have to be hard. Sometimes it's just a matter of finding the right sequence of how to do things or the right resources for your project.
Have you been told that creating printables for your business or site will help you make money? It will help you attract your tribe? It is the best way to grow your mailing list?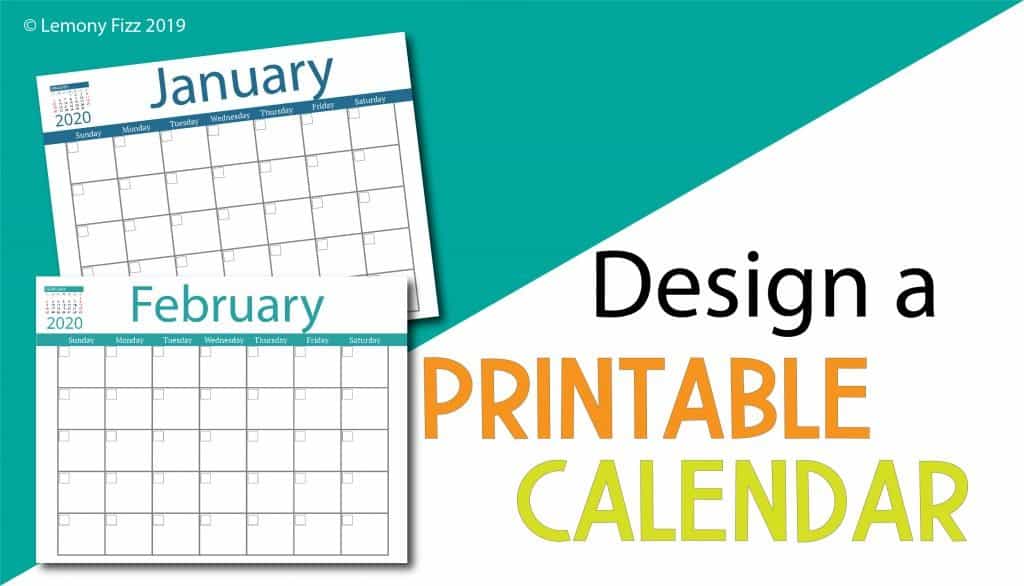 Canva is amazing for designing graphics and printables online. But what if you don't want an online program? What if you have spotty internet or need to work offline occasionally?
Learn to design your own printables with Adobe Illustrator to use on your website, sell online, or grow your tribe with opt-ins.
There is also a new site called Poster My Wall that can help you create quick and easy graphics for home decor or business.
This video tutorial walks you through the basic steps of using their designs:
Did you like this post? Pin the DIY Wall Art post to share with friends or save it for later!