This post may contain affiliate links. If you purchase through one of these links I may earn a small commission at no extra cost to you. For more information, please read my disclaimer.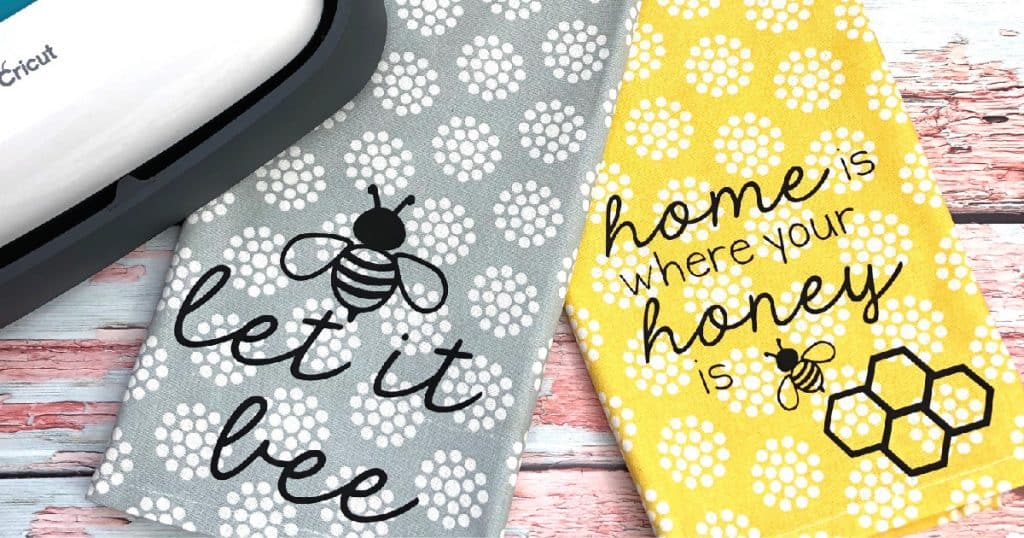 One of my bucket list items is to someday become a beekeeper. She knows this is my plan so she finds all sorts of bee projects and crafts and shares them with me.
These two quotes were too cute to pass up. And it gave me a reason to play around and design some cut files with bees!
Depending on how you decide to use these bee quotes, you may need to do a few extra steps before you start creating with them.
If you plan to just use them for regular vinyl or paper cuts with your Cricut or Silhouette, then you can just "let it bee". No need to alter the image other than the size. They are ready to cut (and I tested them a few times and at a much smaller size than the original design).
You can read how to use these designs with heat transfer vinyl on this Bee Tea Towel post.
The towels were available on Etsy here if you want to replicate this project.