This post may contain affiliate links. If you purchase through one of these links I may earn a small commission at no extra cost to you. For more information, please read my disclaimer.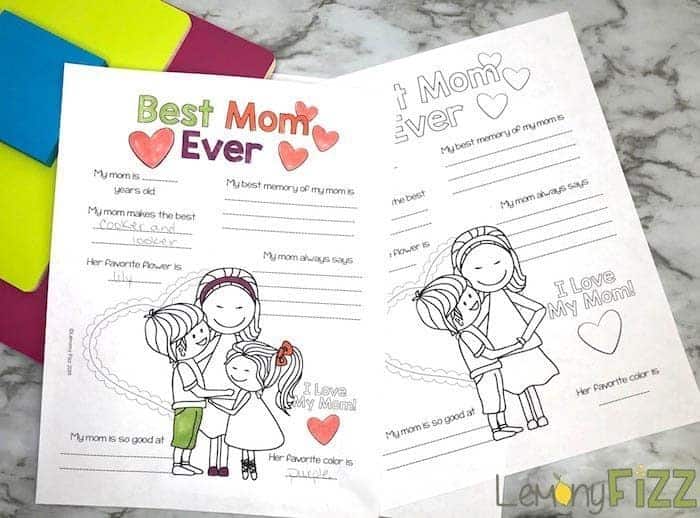 This one is fun. Print out the coloring page that works best for your family. There is an image that includes mom and two kids, a boy and a girl. There are also images for mom with just a boy or just a girl. You can print a page for each child in the family and let them both fill out the prompts about mom.
They will answer questions about mom's age, what her favorite color is, and what she can do the best. There is also a question about their best memory of mom and what her favorite phrase is. The answers to these could be really fun!
Younger children might need help with writing. Let them best guess their spelling so the notes are truly from the heart and show more of your child's personality. These will be great memory keepers and the kids will love looking back on them when they are older. Or when they have kids of their own.