This post may contain affiliate links. If you purchase through one of these links I may earn a small commission at no extra cost to you. For more information, please read my disclaimer.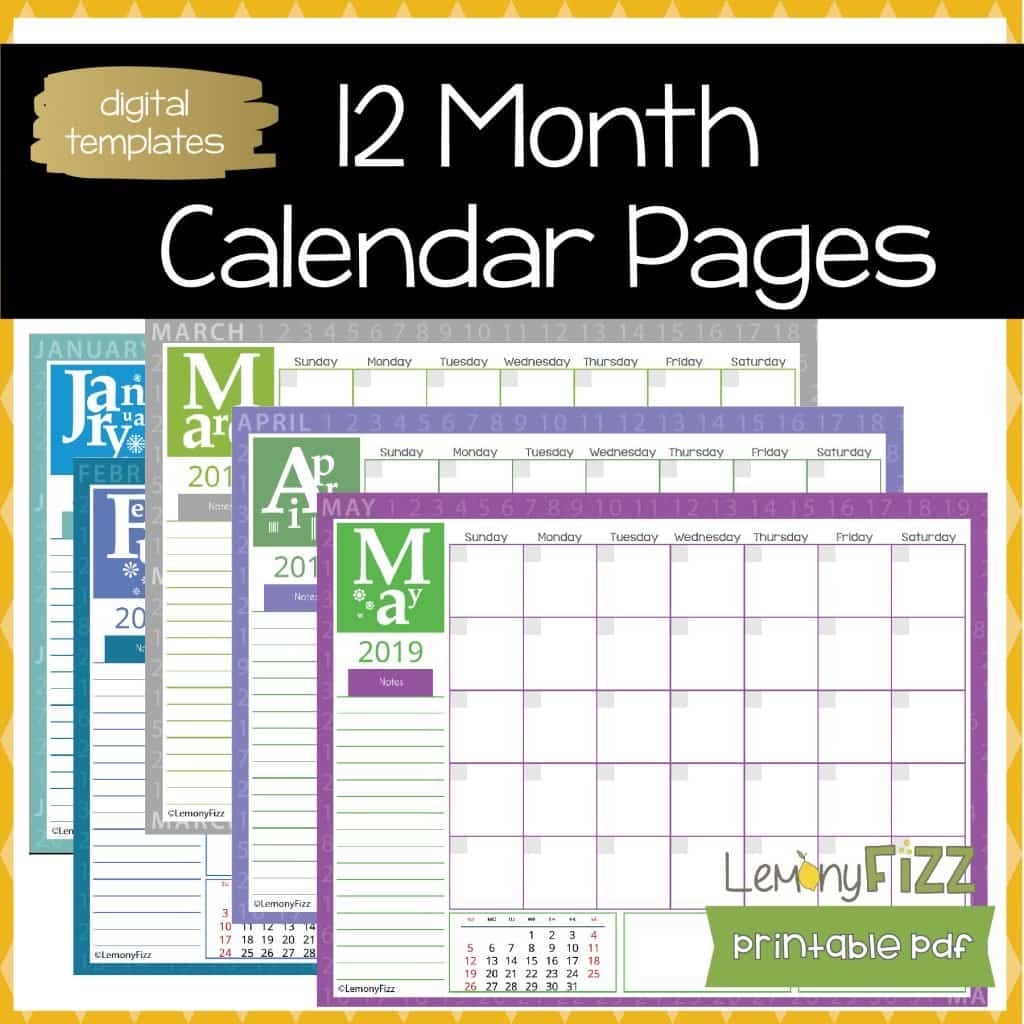 Grab your free copy of monthly calendar pages for 2019 to get a head start on your planning. It might feel like the New Year is a long way off, but it will be here before you know it.
12 pages of calendar printables. Each month contains a "month-at-a-glance" so you can enter the dates.