This post may contain affiliate links. If you purchase through one of these links I may earn a small commission at no extra cost to you. For more information, please read my disclaimer.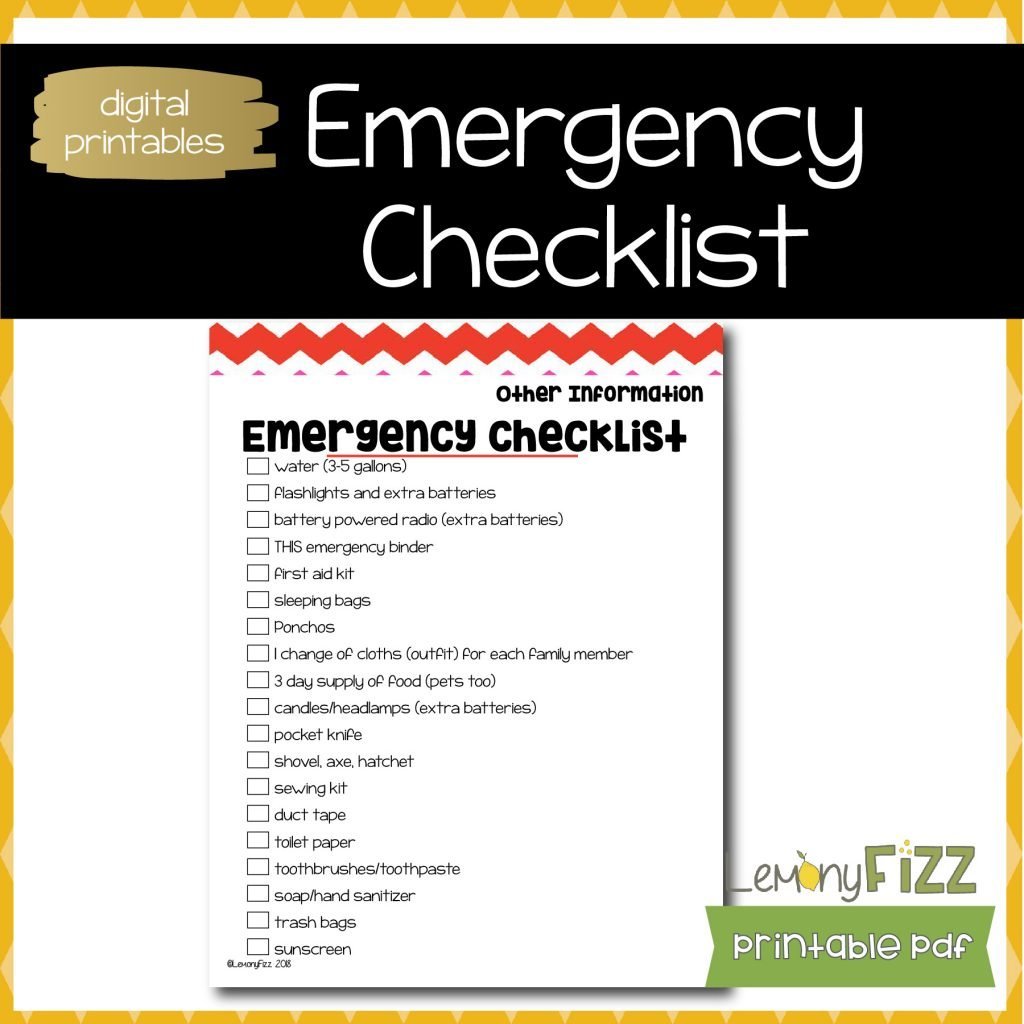 Download your copy of an Emergency Preparedness Checklist.
Use this checklist to help you get organized and get your emergency supplies purchased and stored.
Check out my Household Emergency Binder to get all of your legal documents organized and in an easy to grab and go format.