This post may contain affiliate links. If you purchase through one of these links I may earn a small commission at no extra cost to you. For more information, please read my disclaimer.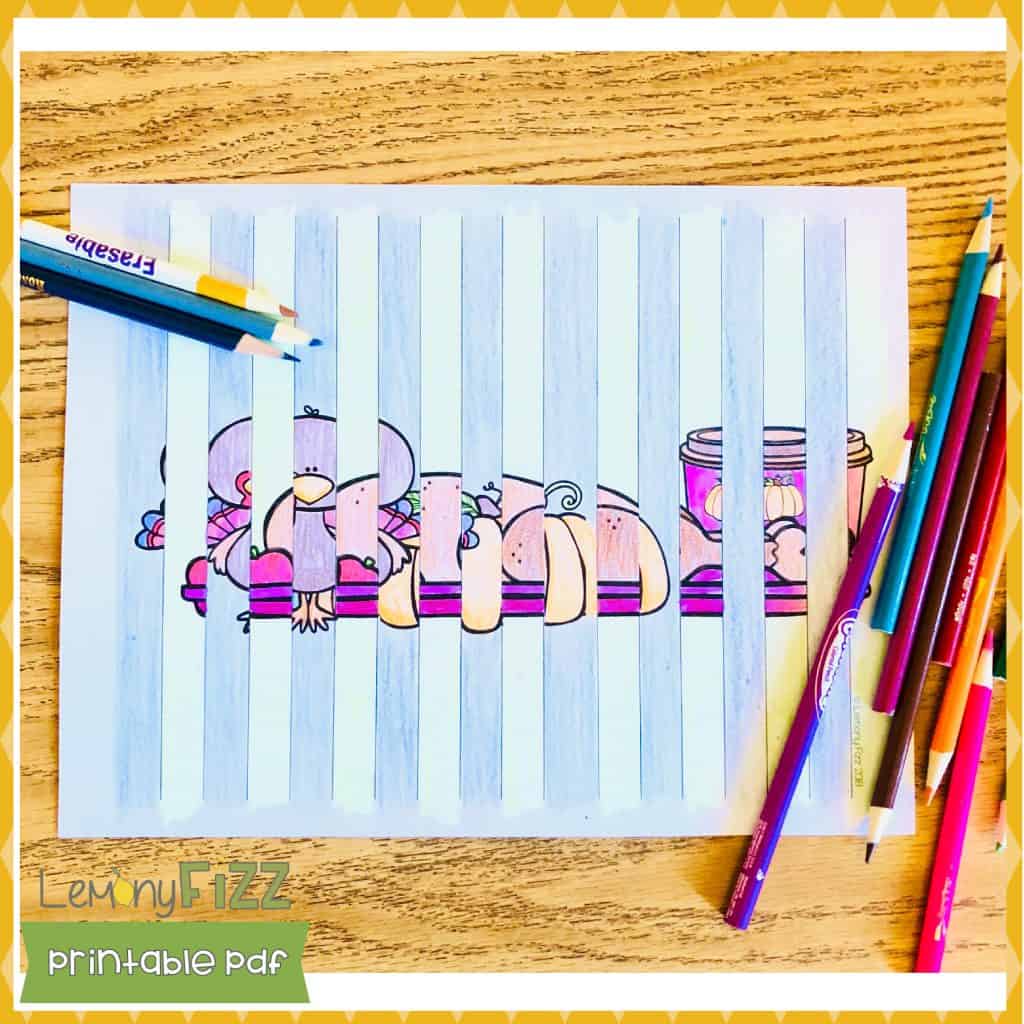 Looking for fun coloring pages that your kids can use over the Thanksgiving Holiday? This free set of Thanksgiving coloring pages includes two different coloring pages and then one agamograph that blends the two images together.
Kids coloring pages are a fun and affordable way to entertain the little ones during the chaotic holiday frenzy. Print a few of these pages, give them a box of crayons and let them be creative for a while.