This post may contain affiliate links. If you purchase through one of these links I may earn a small commission at no extra cost to you. For more information, please read my disclaimer.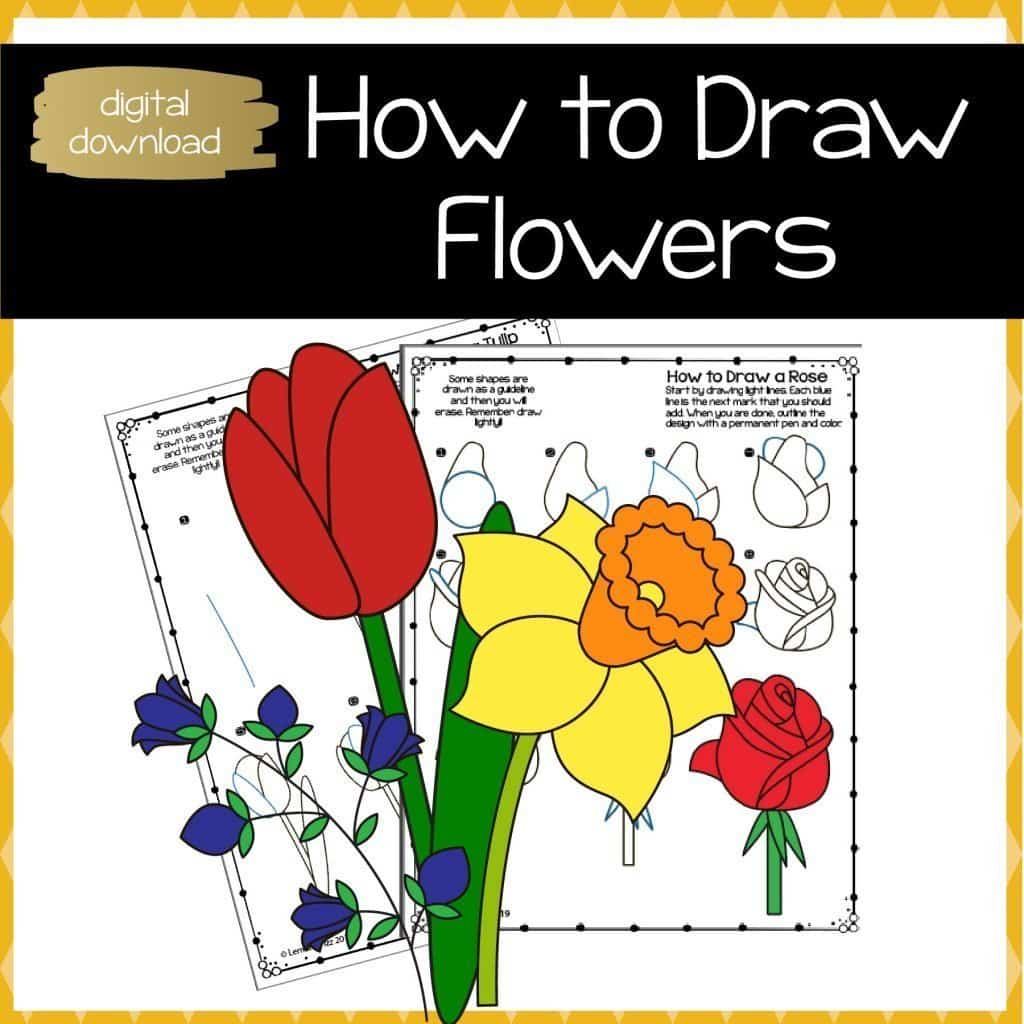 Learn how to draw 7 different types of flowers. Doodle flowers in your bullet journal, your planner, or use them to make artwork.
There are 7 different tutorials included in this download:
rose (check out this tutorial on how to draw a rose for step-by-step instructions)
tulip
thistle
dayflower
daffodil
sunflower in a pot
a bouquet of tulips
You can see the tutorial for the tulip on this post about drawing flowers.