This post may contain affiliate links. If you purchase through one of these links I may earn a small commission at no extra cost to you. For more information, please read my disclaimer.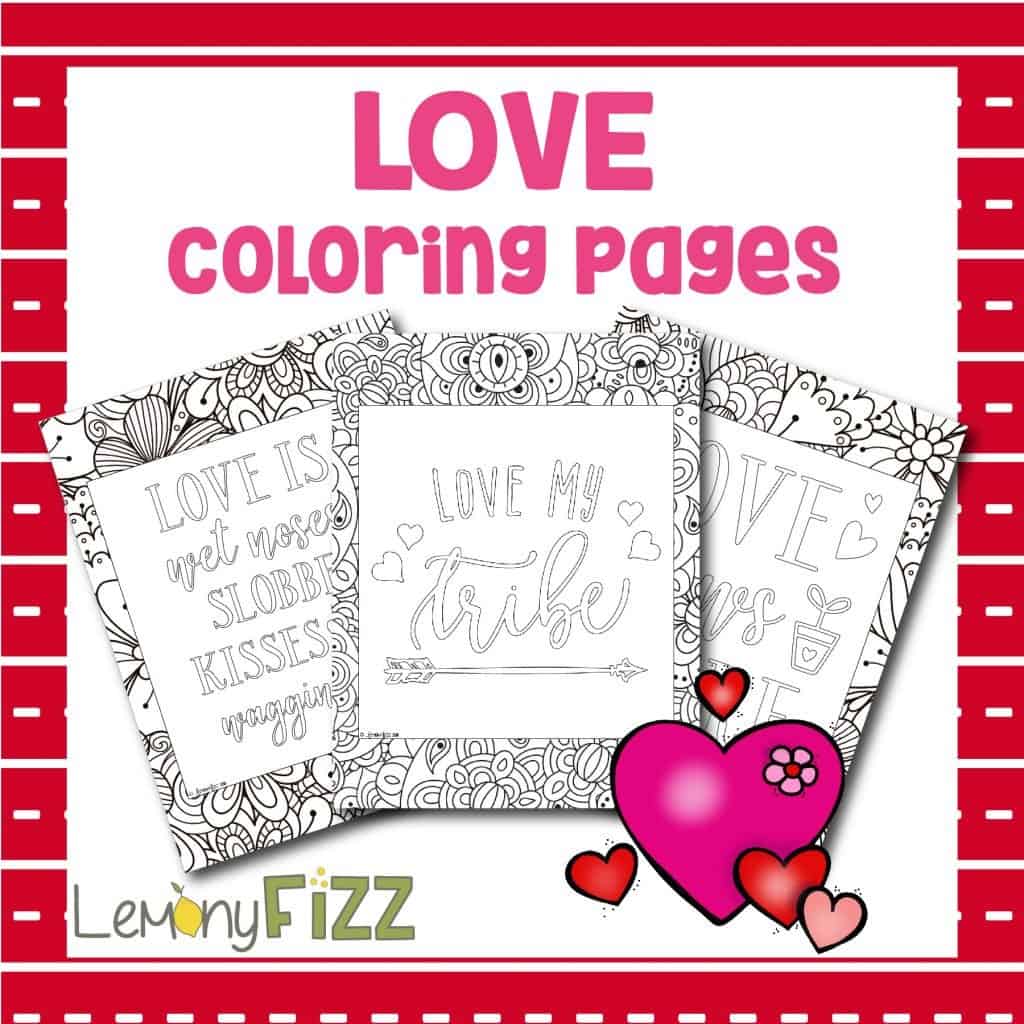 Not only is coloring fun and relaxing, but it's also a creative opportunity to be yourself creatively and by using color. Each page in this Love Coloring Pages is your own creative space to explore and play, have fun, and design something colorful.
This sweet digital download has 30 designs for coloring and having fun while making a masterpiece.
Each illustration is perfect for any coloring tools you have. You can use crayons, colored pencils, markers, gel pens, alcohol markers, or paints. Just print on the appropriate paper type and start creating.??
Coloring is similar to mediation and may help with anxiety, emotional health or mental health issues.
People who suffer from stress disorders, depression, and many other issues find coloring as a great way to focus on positive thoughts and a "quiet mind".
Coloring for adults is popular and why it has be
come a useful distraction for many people.
Choose a design you like the most and start coloring!
This set of Love Coloring Pages includes over 30 quotes and phrases including:
all of me loves all of you
you are so loved
all you need is love
I love you a latte
I love you deerly
and 25 more!