This post may contain affiliate links. If you purchase through one of these links I may earn a small commission at no extra cost to you. For more information, please read my disclaimer.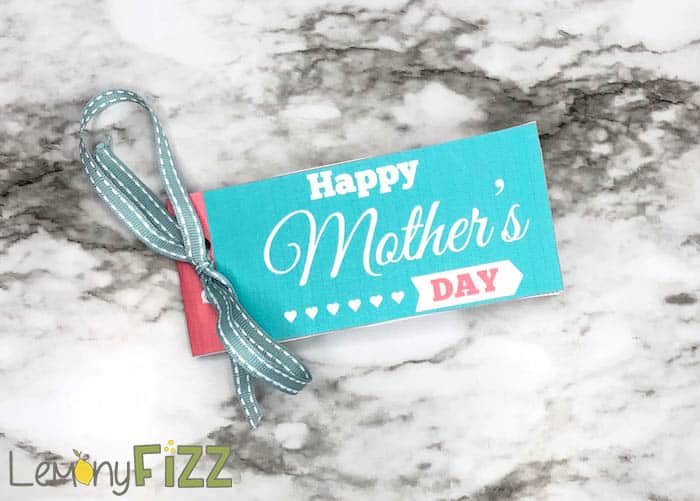 A coupon book is like the ultimate Mother's Day craft gift. They are a classic gift. Easy to put together and it's probably one of mom's favorites because it's the gift that just keeps on giving.
She can whip out a coupon whenever she wants someone to do a chore. Long after Mother's Day is done, she will still be pulling out coupons.
If she doesn't want to cook dinner, there is a coupon for that. Wants an hour of quiet time. There's a coupon for that too. There's even a coupon to have the lawn mowed or the toilet scrubbed. You can always leave out the coupons that you really hope she won't redeem. Where's the fun in that though?!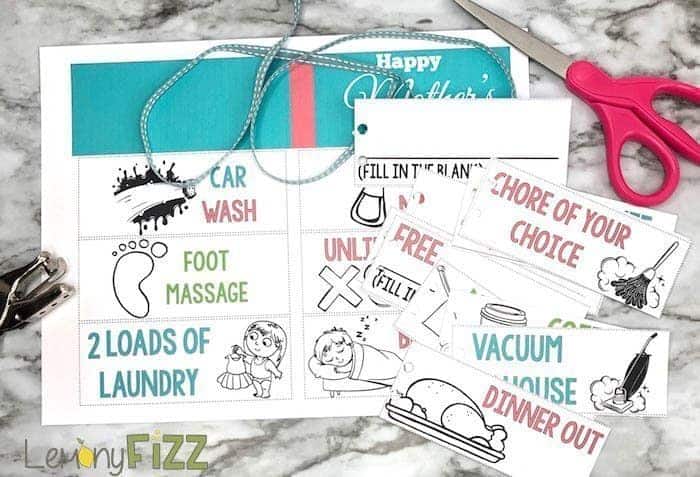 The Mother's Day Coupon Book has 22 coupons. There are a few "fill in the blank" so you can personalize or customize a few of the tasks. It also has a cover that you can fold in half and then staple the coupons into or hole punch and then tie with a ribbon to dress them up a bit.