This post may contain affiliate links. If you purchase through one of these links I may earn a small commission at no extra cost to you. For more information, please read my disclaimer.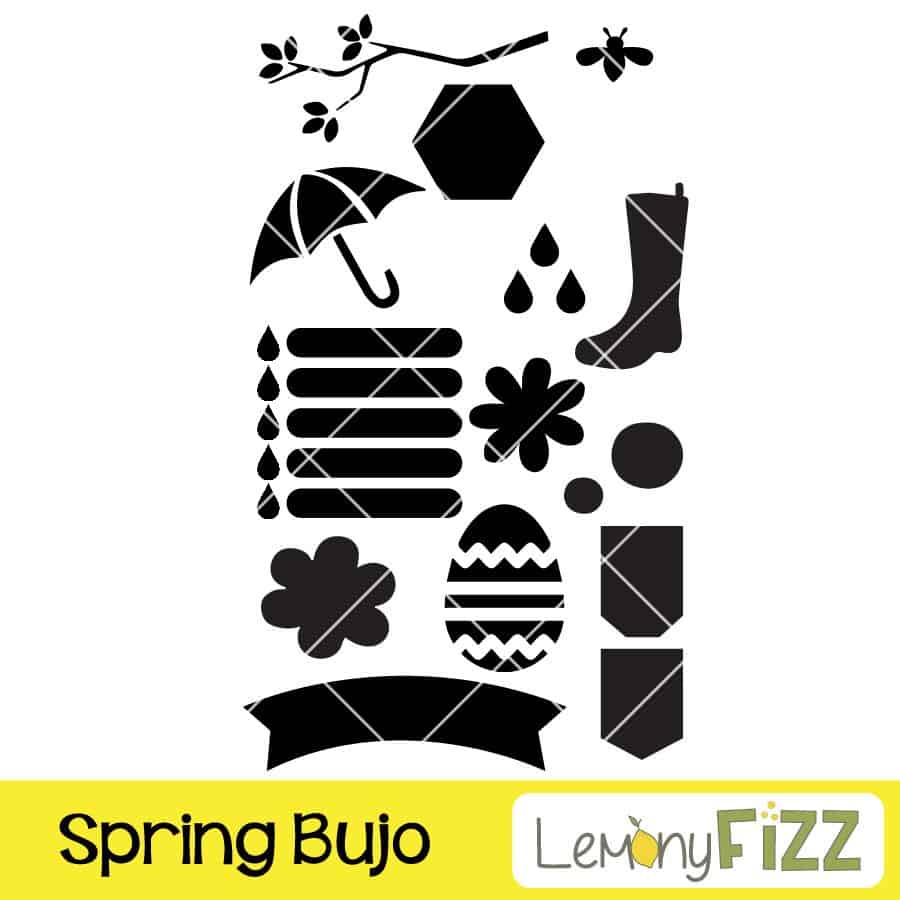 Sometimes, you just don't have the desire to start everything from scratch.
You really want to be creative…but a paint by numbers would make you happier than trying to create an original.
That's where bullet journal stencils can help. Get your spring bullet journal layouts started with these stencil designs. Use the shapes to make banners, create doodles on the side, and design your checklists for the month.
It's all right here. All you need to do is print it out (and trace) or use your Cricut or Silhouette to make a reusable stencil or maybe even some stickers!