This post may contain affiliate links. If you purchase through one of these links I may earn a small commission at no extra cost to you. For more information, please read my disclaimer.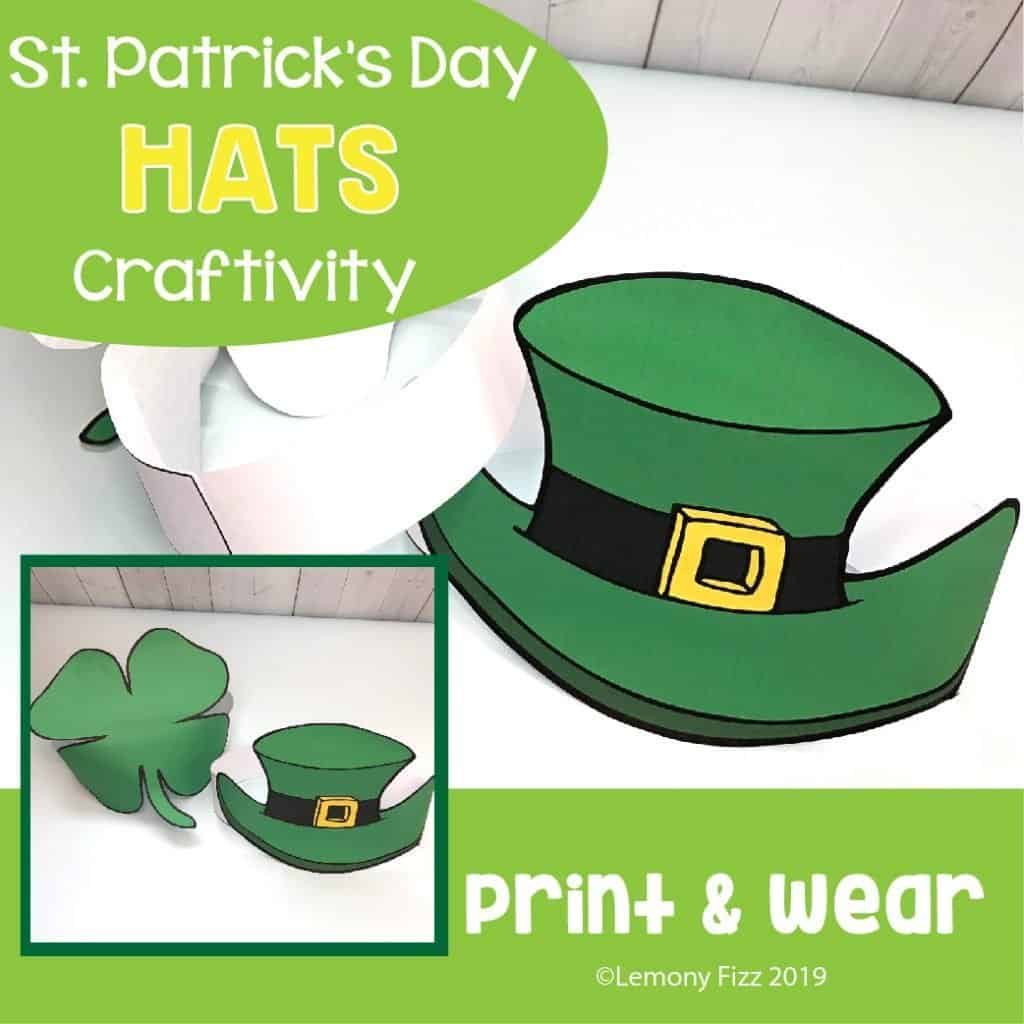 Print these St. Patrick's Day hats to wear at school or for fun to celebrate. You can print out a pre-colored version or color your own in unique colors and patterns. Add a little glitter to make them sparkle.
They work fine on regular printer paper but would be more durable on craft paper or cardstock.