We may earn a small commission for purchases made through affiliate links in this post. For more information go to our Privacy Policy.
Are you completely obsessed with making cards and all those paper flowers yet? Or are you still learning and need a few more practice flowers to improve your style? A great way to blend of the two is to make a flower card.
I don't know about you, but the first few times I tried to wrap a flower swirl…I was all thumbs. There was a little (okay a lot) of frustration.
What the heck!
Everyone else makes this crap look easy and I consider myself fairly good at working with paper. These popular wrapped flowers were driving me nuts!
Making this flower card will give you a little more experience at flower wrapping. You will be a pro after this and ready to tackle all those other fun flower projects.
Supplies for this project:
cardstock in the colors of your choice for flowers (I used a Sorbet Cricut Paper sample pack)
cardstock for the card base and basket (American Crafts paper is my favorite for most things!)
scissors
a cutting machine (Cricut or Silhouette)
paper glue (or hot glue)
rolled flower SVG (Etsy, Silhouette Design or Cricut Access)
stickers and quote (optional: I had some extra EK Success butterflies and quotes)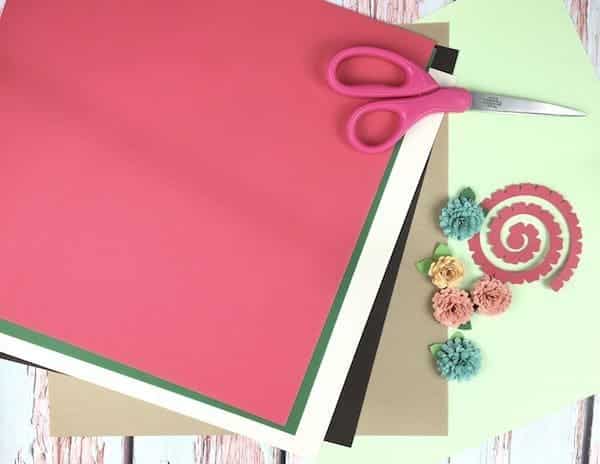 Pro Tip for rolled paper flowers: You start wrapping on the outside of the swirl. NOT the inside of the swirl. (Face Palm for me on this one!). I have been trying and trying to wrap these silly flowers from the inside and couldn't figure out why it just wasn't working for me. Start on the outside end! note the photo below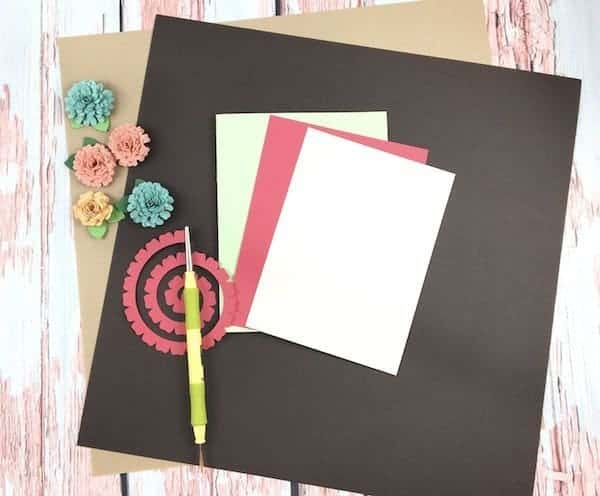 Step 1 for the Card
Cut your card base to the size you need. I made my card 6 inches tall by 4.75 inches wide (9.5 inches wide before it is folded in half).
Next, but a piece of brown kraft paper about 4 inches wide by 3 inches tall. Cut the edges at a little bit of an angle to "taper" your basket if you want.
Slice the darker brown paper to make the weave on the basket. I made my stips a quarter of an inch (1/4 inch). It depends how wide you want the squares for how many pieces you will need.
My basket has 7 column pieces and 6 rows.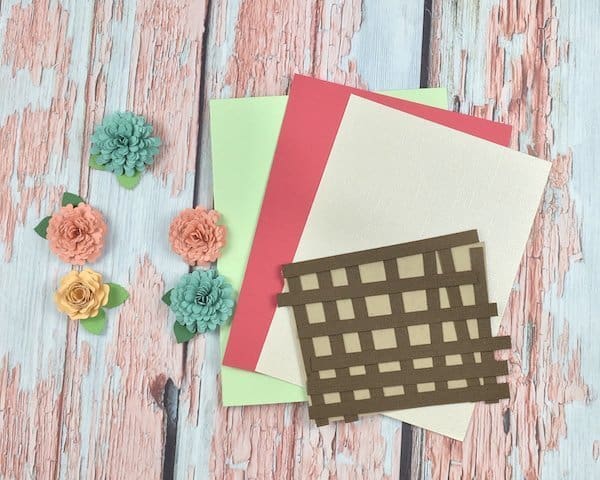 Step 2 Glue it All Together
Glue all the strips onto the basket.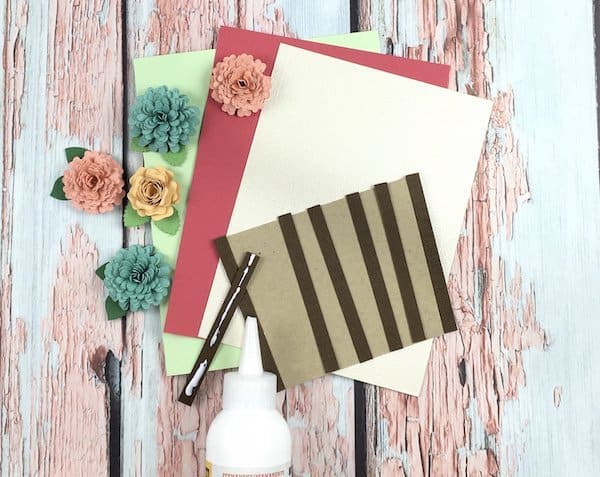 If you have strips that go out past the end of your basket, you can turn it over and trim the excess paper off.
I had one piece that was too small so I cut a longer piece and then just trimmed it down to the size I needed.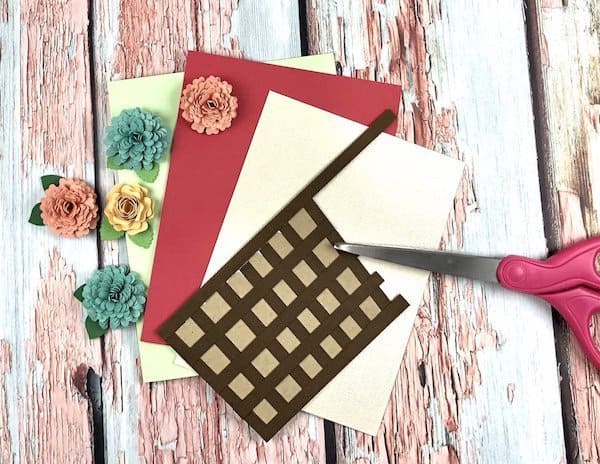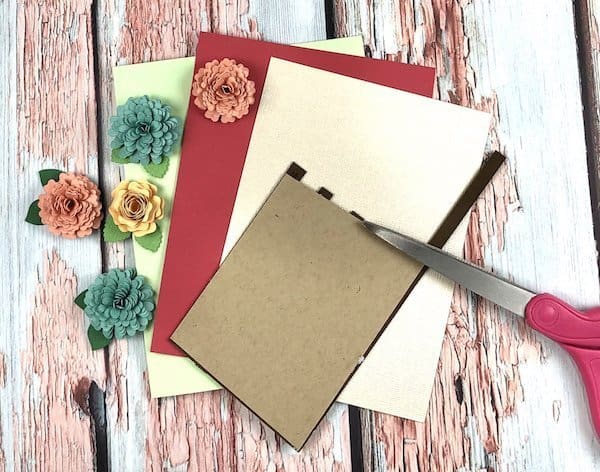 Now you can glue all the pieces of your card together. In this example for the flower card, I used a pink piece of cardstock and then a pearl white piece of cardstock.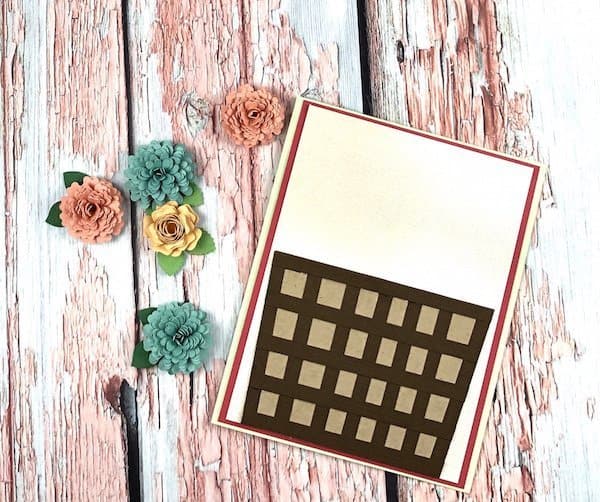 After you get all the pieces of the card together you are ready to add in your rolled paper flowers. You will need 5 or 6 depending on the size that you cut them at.
The flowers for this card were about 2-2.5 inches wide (across the swirl) before I cut them. I knew I wanted them smaller…but you still need to be able to manipulate the paper and work with it.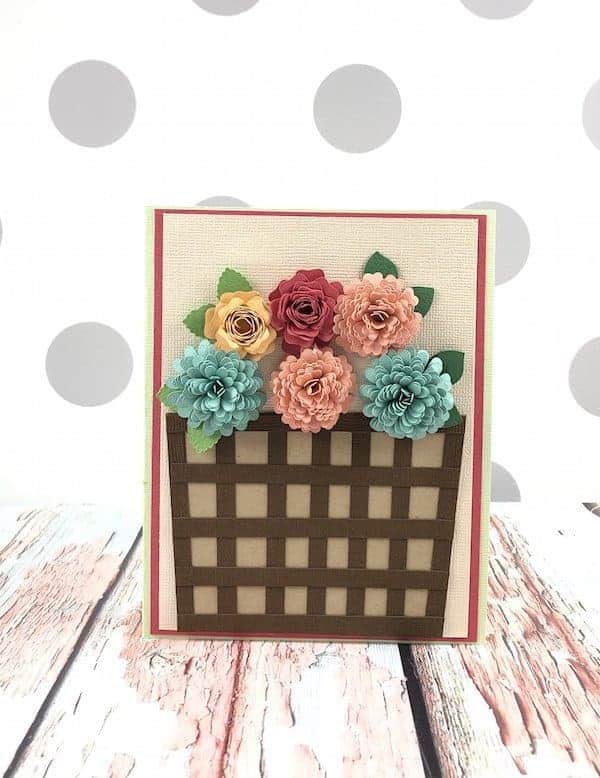 You can add a sentiment to the outside of the card or just leave it with the rolled flowers and basket. How detailed or how simple you make it is up to you and your style (or the style of the recipient).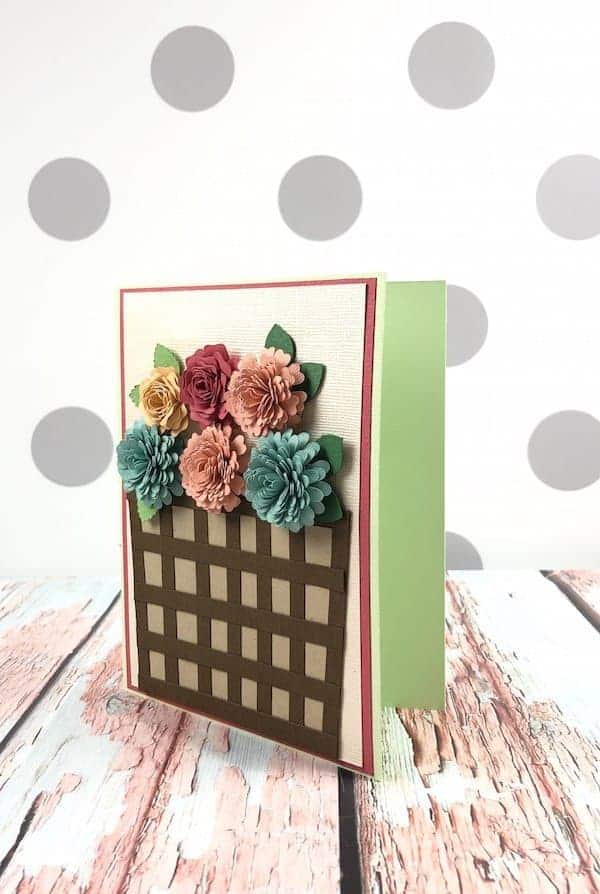 I added in a butterfly sticker and a quote sticker from EK Success. You can find other chipboard sentiments on Scrapbook.com.
Now that your card is completed, it is ready for a sentiment, quote, or a personal note on the inside. Whoever receives this card, whether you sell it or give it away, they will be in love with the rolled paper flowers, the time you took to create something by hand with love, and the fact that you were thinking of them the entire time you designed it.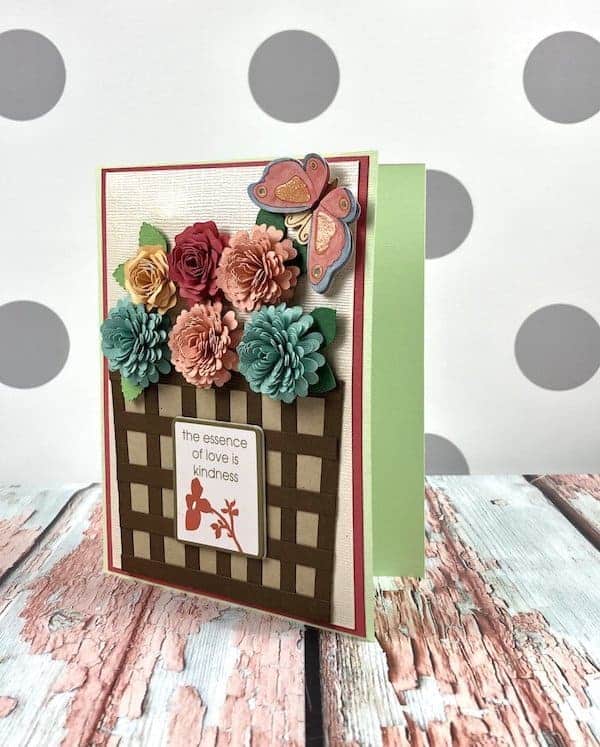 If you are looking for other Mother's Day crafts or gifts that you can create or have the kids help with, check out this post on Mother's Day Crafts.
Basic supplies for card making.
Photo Credit: www.amazon.com
Photo Credit: www.amazon.com
Photo Credit: www.amazon.com
Photo Credit: www.amazon.com
Photo Credit: www.amazon.com
Photo Credit: www.amazon.com