This post may contain affiliate links. If you purchase through one of these links I may earn a small commission at no extra cost to you. For more information, please read my disclaimer.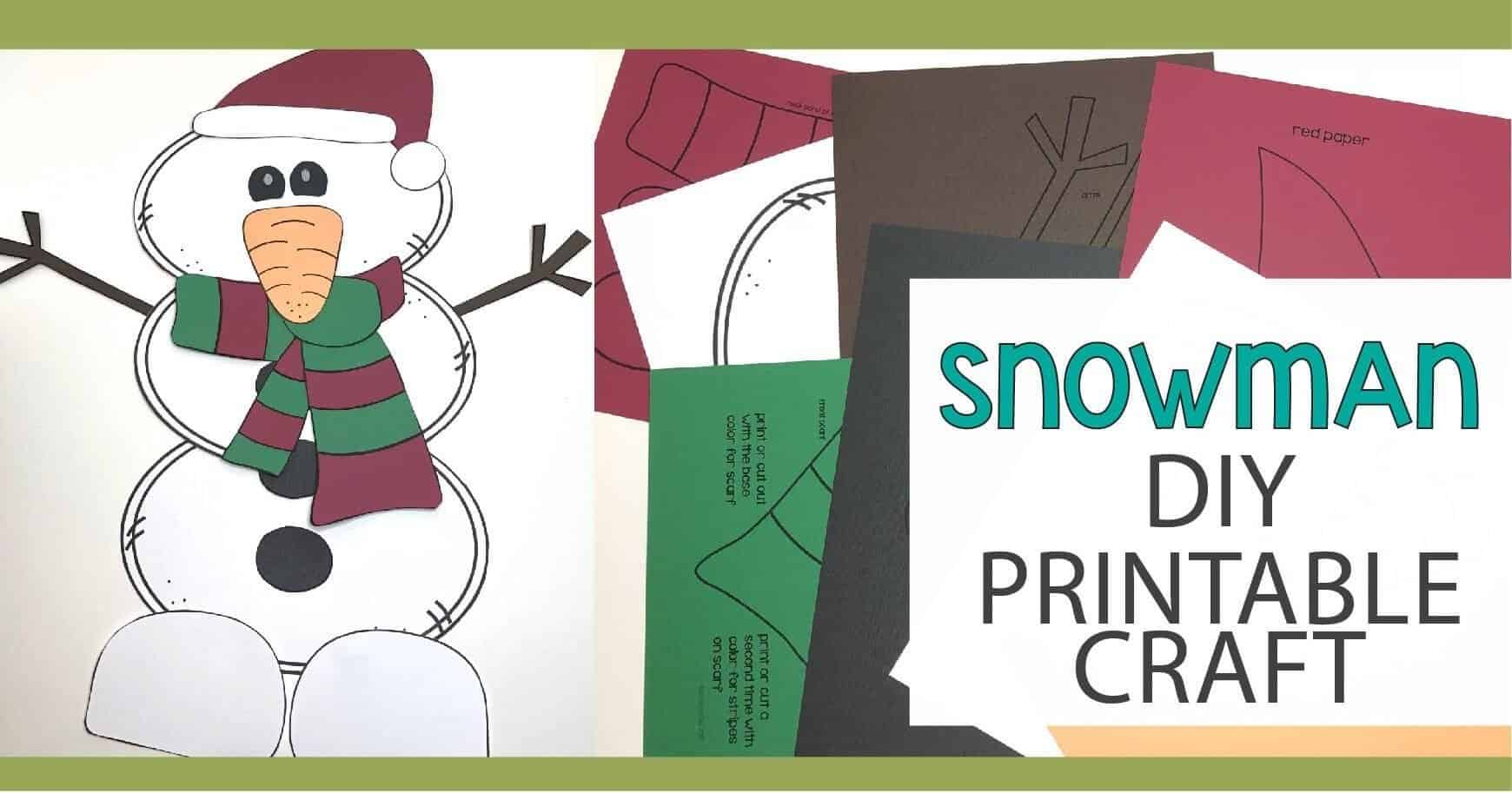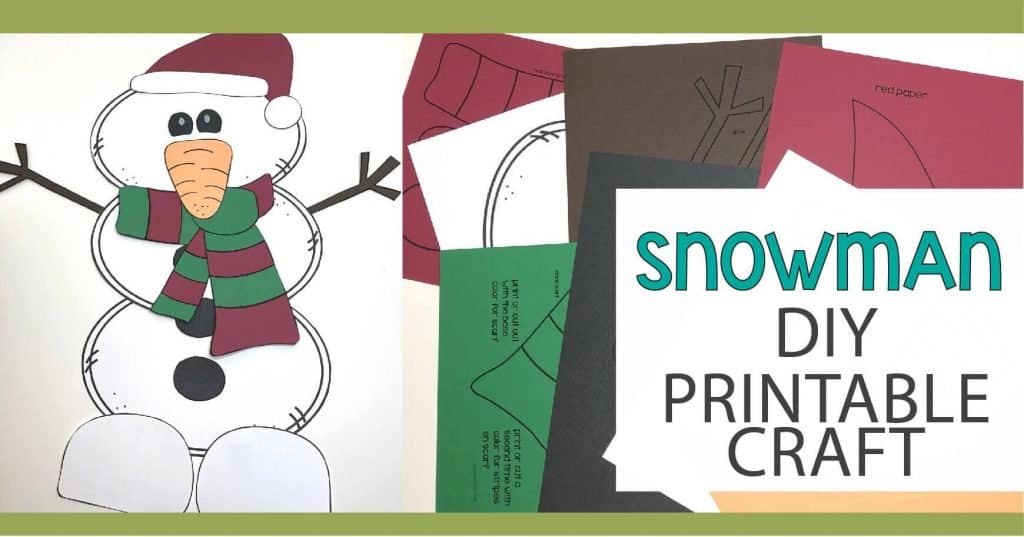 This snowman craft is like a superhero.
Why?
Because it is going to save busy parents and teachers during the doldrums of winter. When your kids are tearing the house apart. They have played every game in the cupboard (or on their gaming platform) and they are bored.
You know the type of bored.
Where they follow you around the house telling you just how bored they are in a high pitched whine.
That's where this printable snowman craft comes to the rescue. It's an easy craft for kids that you can print out quickly and it will keep them busy for a little while.
It's an easy kids craft that comes with specific instructions, pre-sized printable pages, and if all else fails you can watch the video. Kids are creative and they will love building a snowman with paper and then decorating it to make it unique.
Materials for Snowman Craft:
8.5 x 11 inch craft papers in the following colors (black, brown, white, orange, and then your color of choice for the hat and scarf)
a printer
scissors
glue stick
fun extras to decorate the snowman such as pom-poms, googly eyes, etc. are optional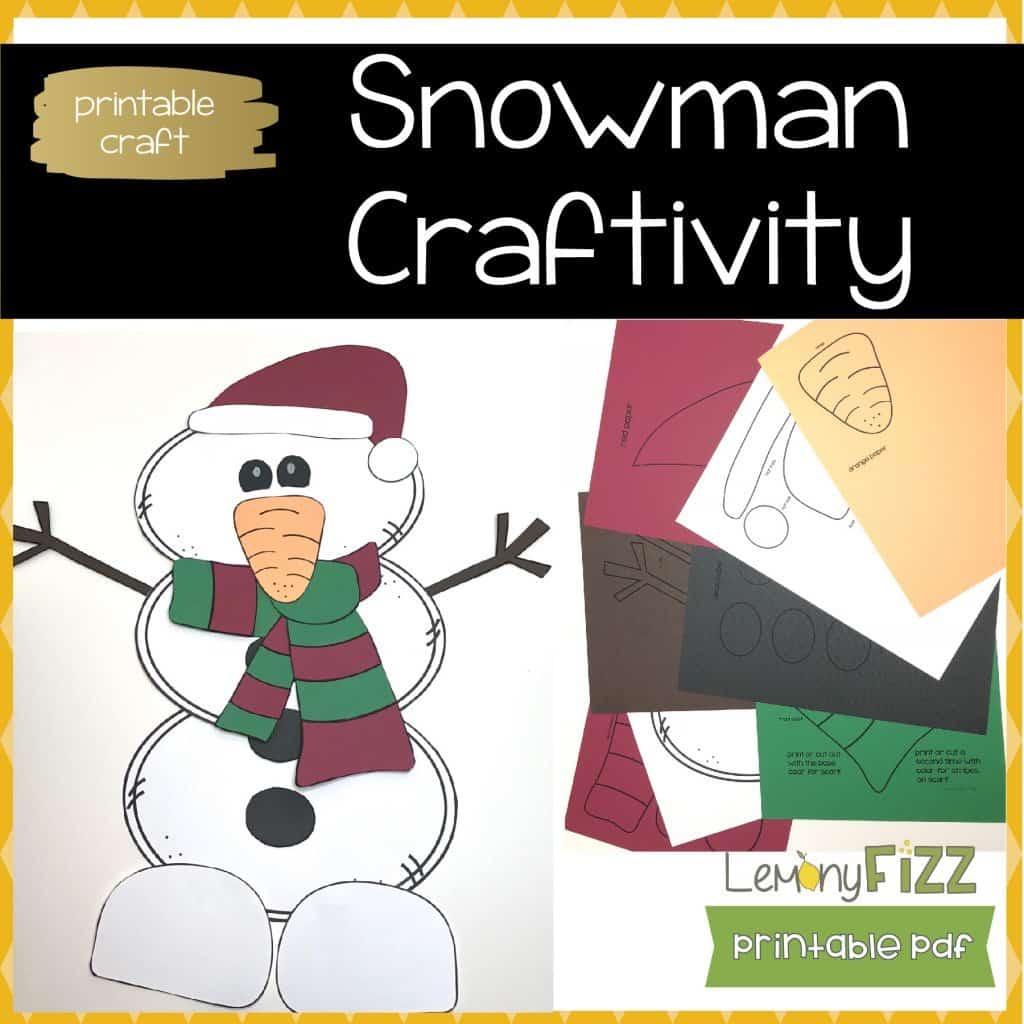 [purchase_link id="573″ style="button" color="orange" text="Purchase"]
This snowman craft will be one that they want to recreate on their own. My own kids asked for me to print the basic parts and then made up their own wardrobe and decor to create variations of the snowman.
Managing Papercraft Supplies
I keep a drawer full of extra scraps of construction paper, cardstock, and scrapbook paper that my kids can dig through when they are wanting to make a papercraft and a printable project like these Halloween printables. I don't have to worry about them cutting into my "good paper" and ruining a future project I may have planned.
They know what paper they can use and what paper they are not allowed to touch. Print them out the basics, give them some glue and scissors and let them use their hands to create something fun and entertaining 🙂
Students in a classroom will be very creative with this winter craft as well and you will have a whole village of a unique looking snowman to hang on a bulletin or to decorate your room!