This post may contain affiliate links. If you purchase through one of these links I may earn a small commission at no extra cost to you. For more information, please read my disclaimer.
Valentine printables cards are a great way to make a unique set of valentines for your child or yourself. There are loads of pre-made Valentine cards that you can purchase at the store. However, everyone else is grabbing the latest and greatest cards of the season as well.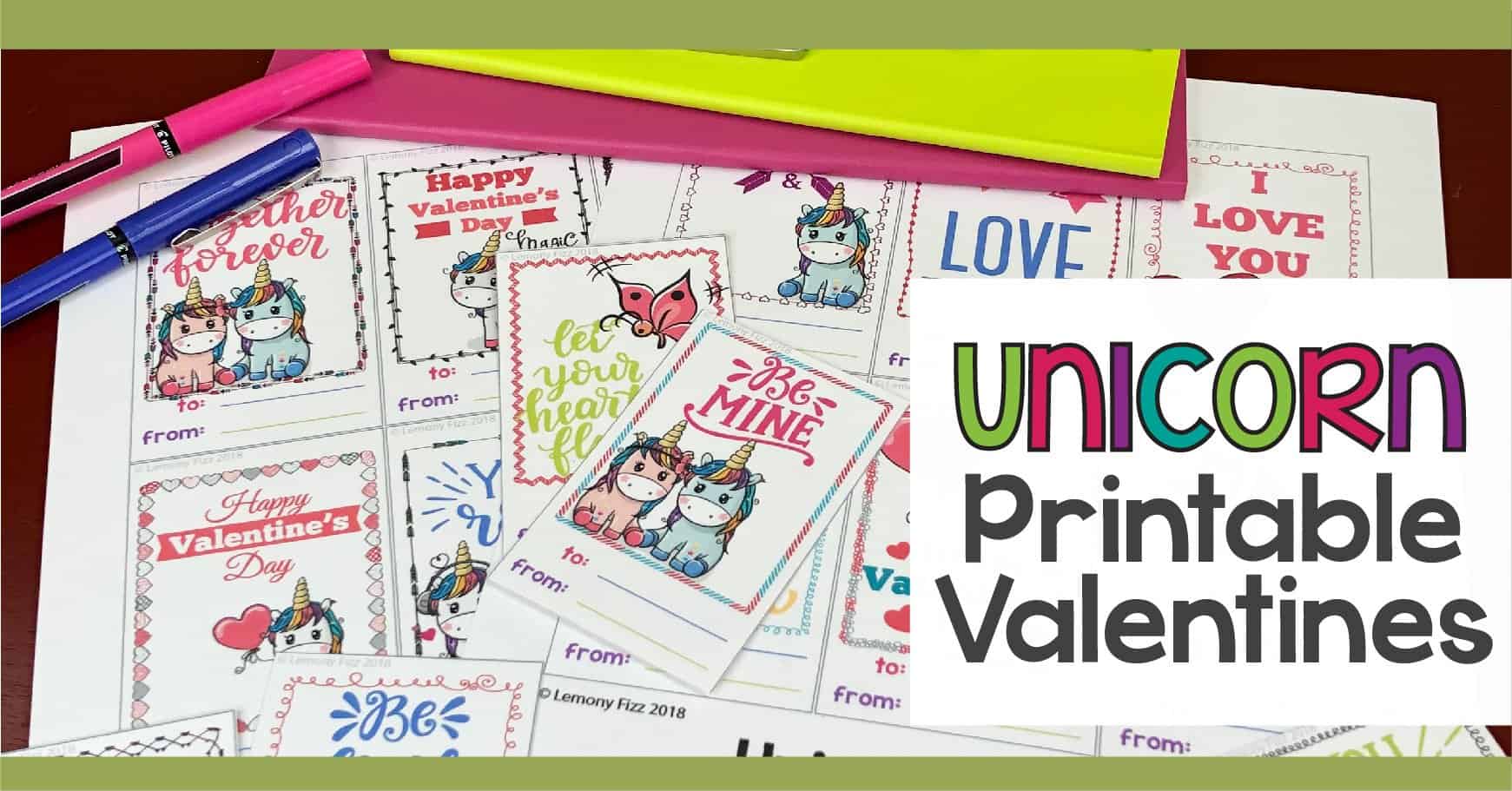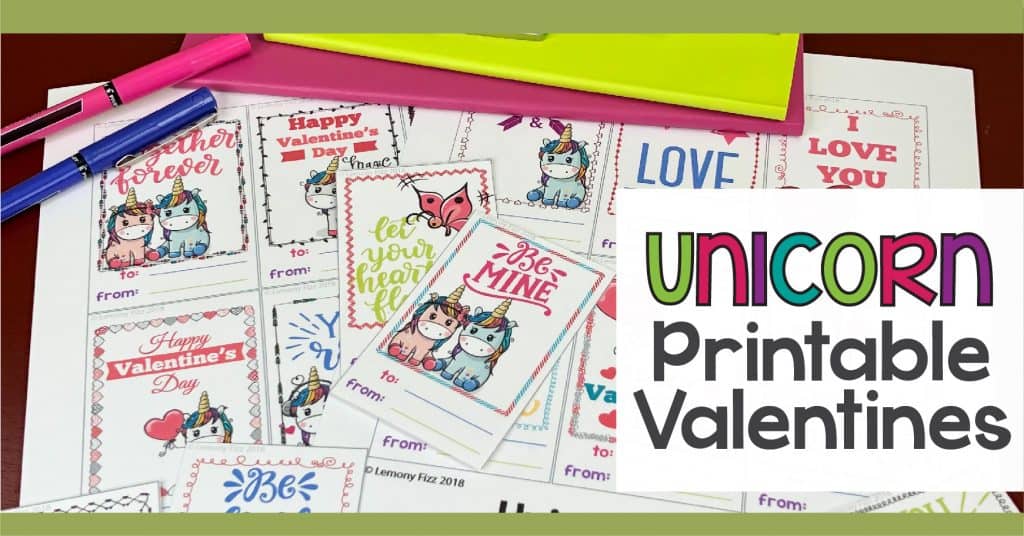 Most likely, when all the cards are in, there will be duplicates of a number of cards. Super-hero cards. The latest popular cartoon movie character. Or the tried and true classics.
Printing your own Valentine's Day cards means you will probably be gifting one of the most unique cards in the pile.
Top it off with a cute design and your cards are sure to be a hit! If your kids are really into unicorns (or you are) you will love this Unicorn Valentines Box.
Kids Love Valentines Cards
My kids would always bring home their Valentine's cards when they were little and dump them out on the living room floor. Then they would sort them by theme and into piles of their favorites and not so favorites.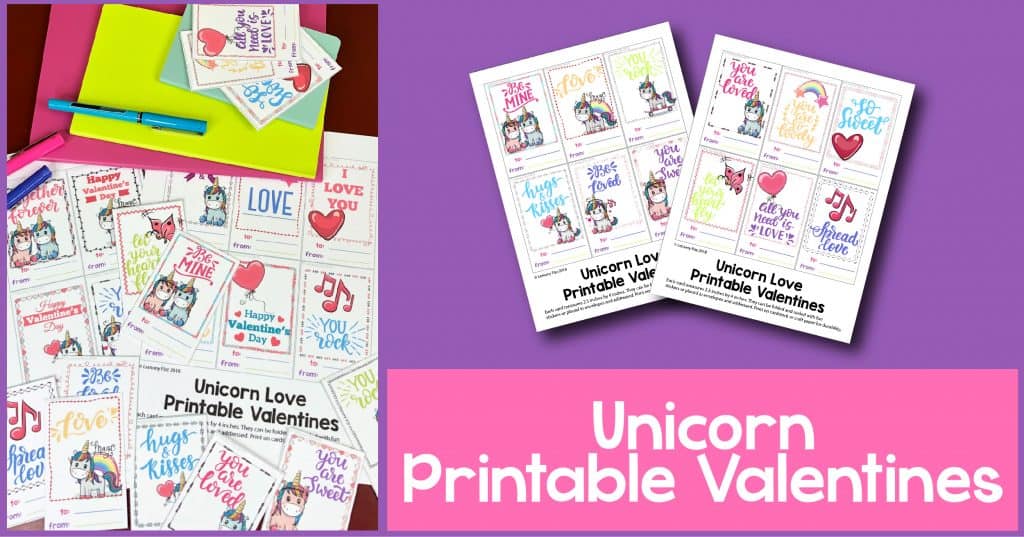 Download these printable valentines.
Stickers that were included would go on notebooks or their bodies. Candy would be consumed and then they would pack up their "favorite" pile and stash it in a box or their scrapbooks.
Including some fun candy or bright and glittery stickers with this set will be a sure ticket to some child's "favorite pile".
Unicorns are a huge hit right now and there are sure to be some stickers or fun treats you can add to these cards to make them a hit.
Unicorn Valentine Ideas
a rainbow of Skittles (if you can find the individual sizes)
Smarties (they are pastel and pretty just like a unicorn)
a small baggie with a rainbow of Starburst candies.
unicorn stickers
a fun rainbow bracelet (maybe from Amazon or Oriental Trading Co.)
other unicorn themed toys
Valentine Printables Cards Directions
Printable Valentines are very user-friendly. You need some cardstock and a color printer. Follow these easy directions to create your own printable cards once you have downloaded your printable:
Open your unicorn Valentines printable.
Make sure you have cardstock in your printer.
Print the number of pages that you need to create enough Valentine cards (each page has 6 cards).
Cut out the unicorn valentines.
Use fun colored pens to write the names of the card recipients and the giver's name.
Place them in envelopes, attach them to a bag of candy, tape a sticker to them, or find some other fun way to present them.
Printable Valentines Save Money
Printable valentines are a great way to save money. If you have more than one child that loves the design, you can print enough for both of their classes.
You won't be left with a box of valentine designs that your kids won't want to use the following year.
Note: Schools love having boxes of Valentines or left over Valentines donated. There are always children who can't afford to buy a set to give out.
Using instant printables like this snowman printable is a great way to incorporate some crafts into a holiday and create a chance for you and your child to work on a project together.
If you have a variety of printables, you can mix and match. Print some unicorn valentines for the unicorn lovers in class and print other designs for those kids who maybe aren't as crazy for the magical beasts.
(If you would like even more coloring pages in a Valentine's Day theme, check out these "love coloring pages".)
Have you been told that creating printables for your business or site will help you make money? It will help you attract your tribe? It is the best way to grow your mailing list?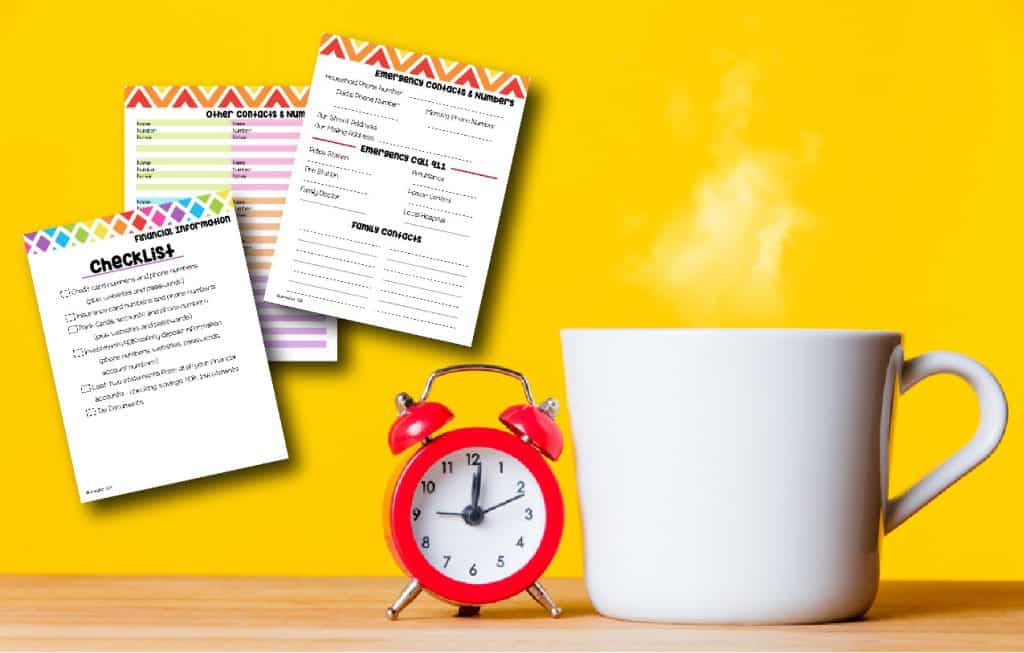 Click here to learn how to design your own printables!!
Pin this to save this post for later.