It is time to find your "Planner Peace"
Are you struggling to create the perfect goal setting spread? Find a weekly set up that gives you enough space to track your goals, adjust your plans as needed, and set yourself up for success.
Your planner (and planning system) shouldn't make you feel bad. If you can't keep up with "proper" planning and you have bits, bobs and stickies scattered all over, then it is time to pull it all together into your own DIY planner.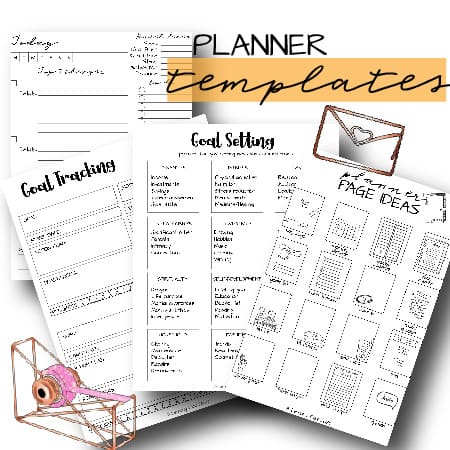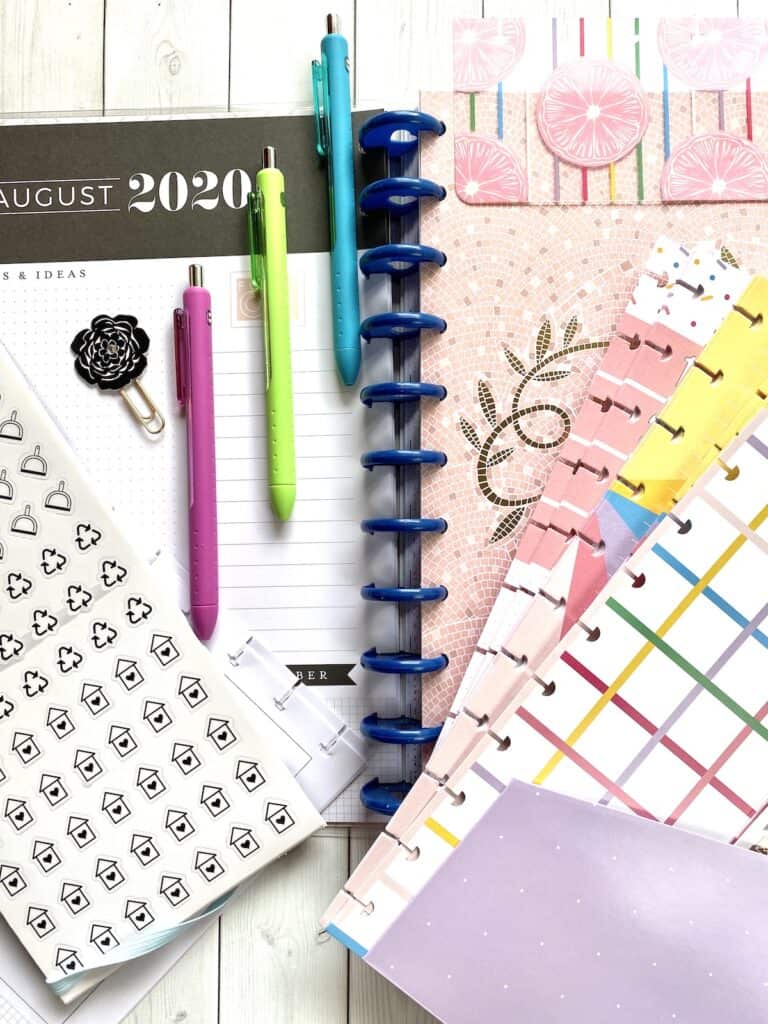 You are less productive and it is a waste of time to continue struggling.
You have reminders and appointments in bullet journals, on post-its, in your Google calendar, and in the Reminders App on your phone.
Stop forgetting things. Don't miss your important appointments or rush to get to a meeting because you misplaced the time (again).
It is time to make your planner work for you. That is exactly what planners are designed to do. Not the other way around. Put that baby to WORK.
Design a System That Fits Your Needs:
Bullet journal layouts and spreads can be GORGEOUS. But what if you are not artistic? Or you just don't have the time to set up that fun habit tracker the way you like? Pre-made pages that you can print, color, and decorate quickly are a great way to personalize your planner pages. Even when you are pressed for time.
Or pages that are pre-colored and all you have to do is mark the box as you finish the task...
Move around planner pages and sections as you wish and put them in an order that fits your needs.
It Doesn't have to be Complicated
Find planner peace by building a planner that fits you and your needs. Not something pre-made that you feel you need to force your life into.
Print a page, use some colored pens or markers to give it some style and make it unique to your planner.
Add a few stickers if you like.
You'll feel a sense of pride and joy when you see them in your planner and they only take minutes to do.
What do you need to get started: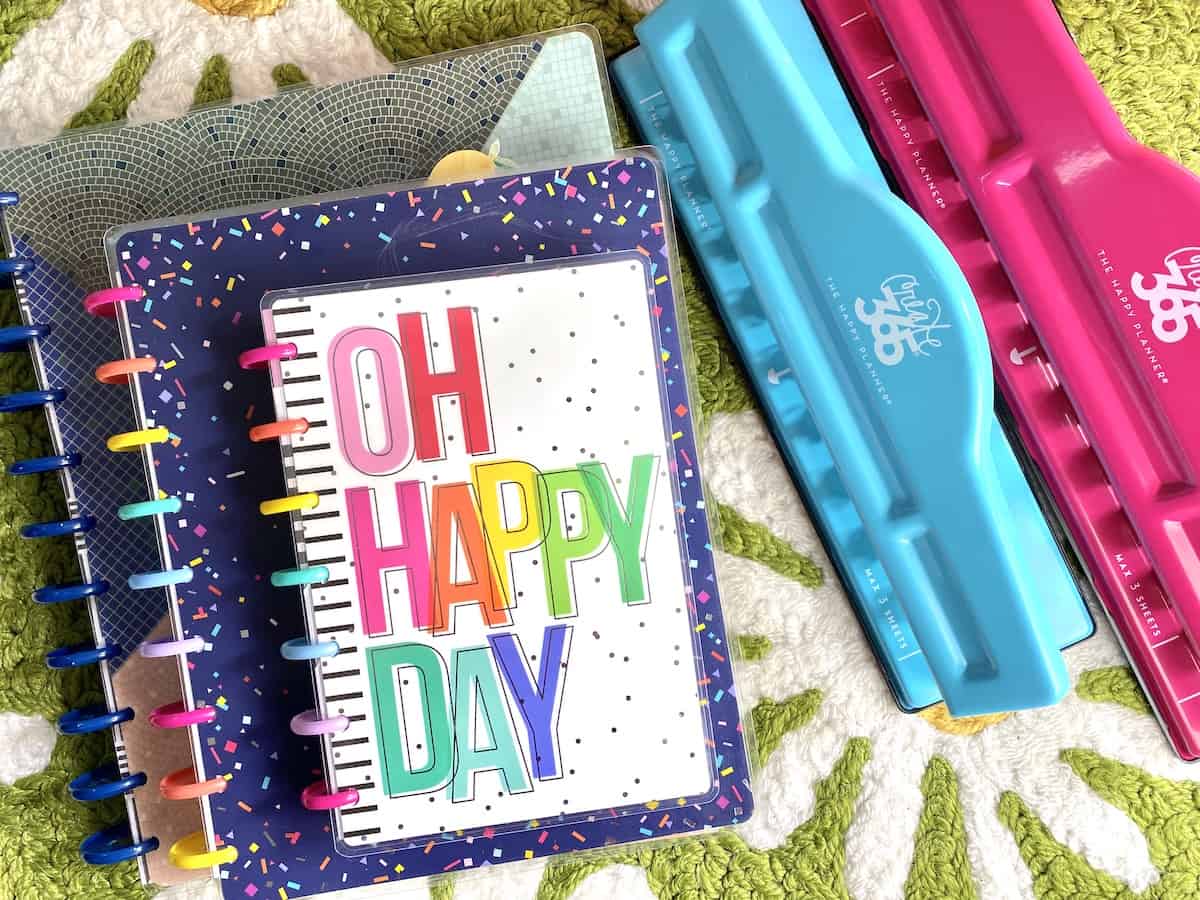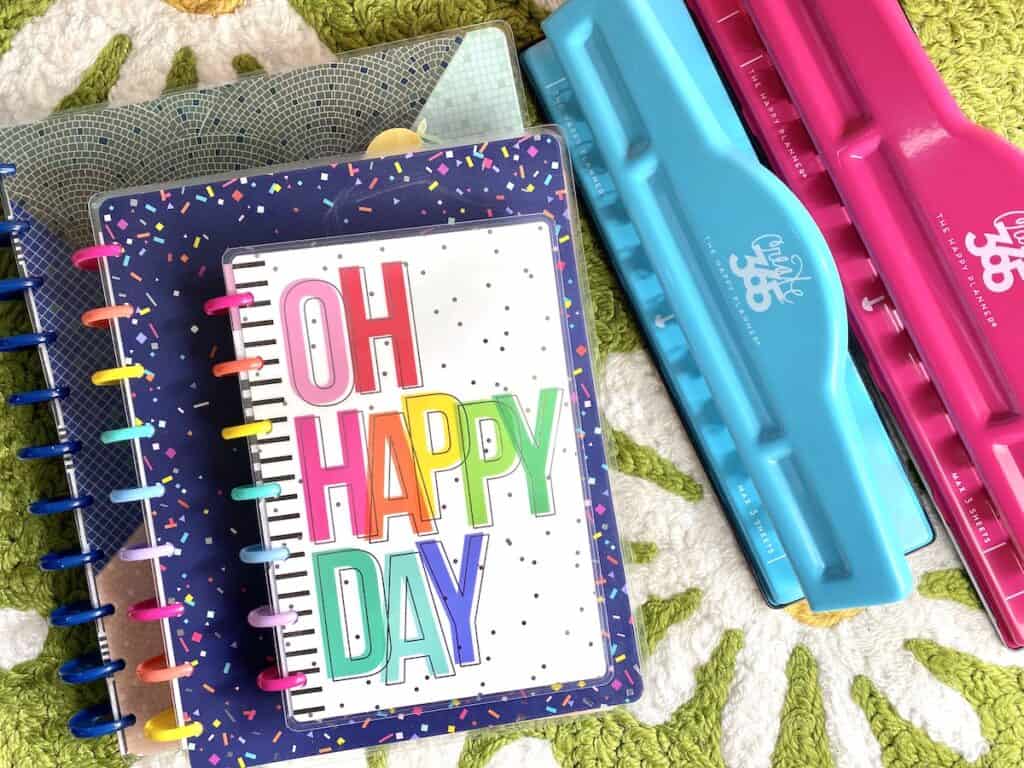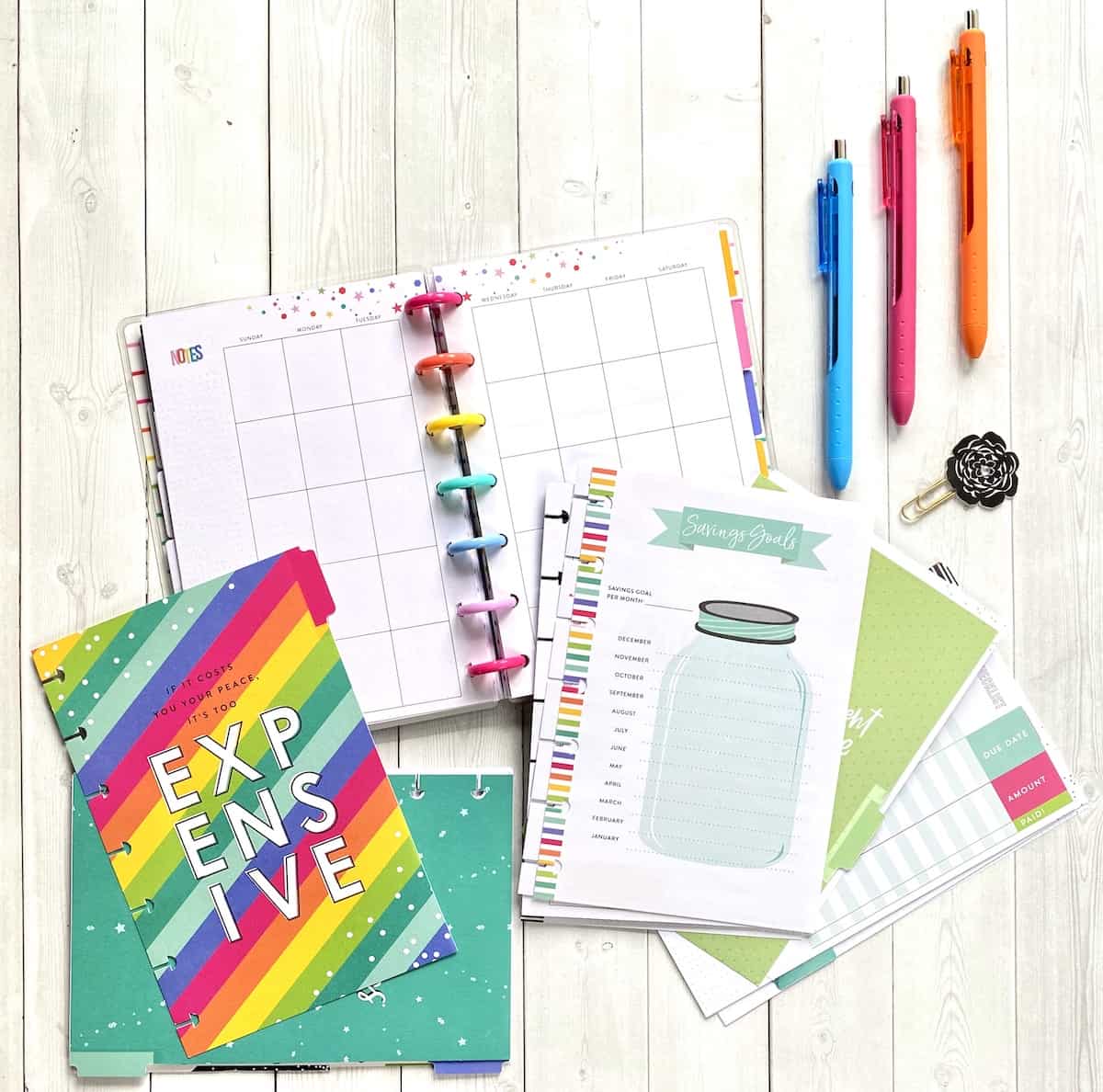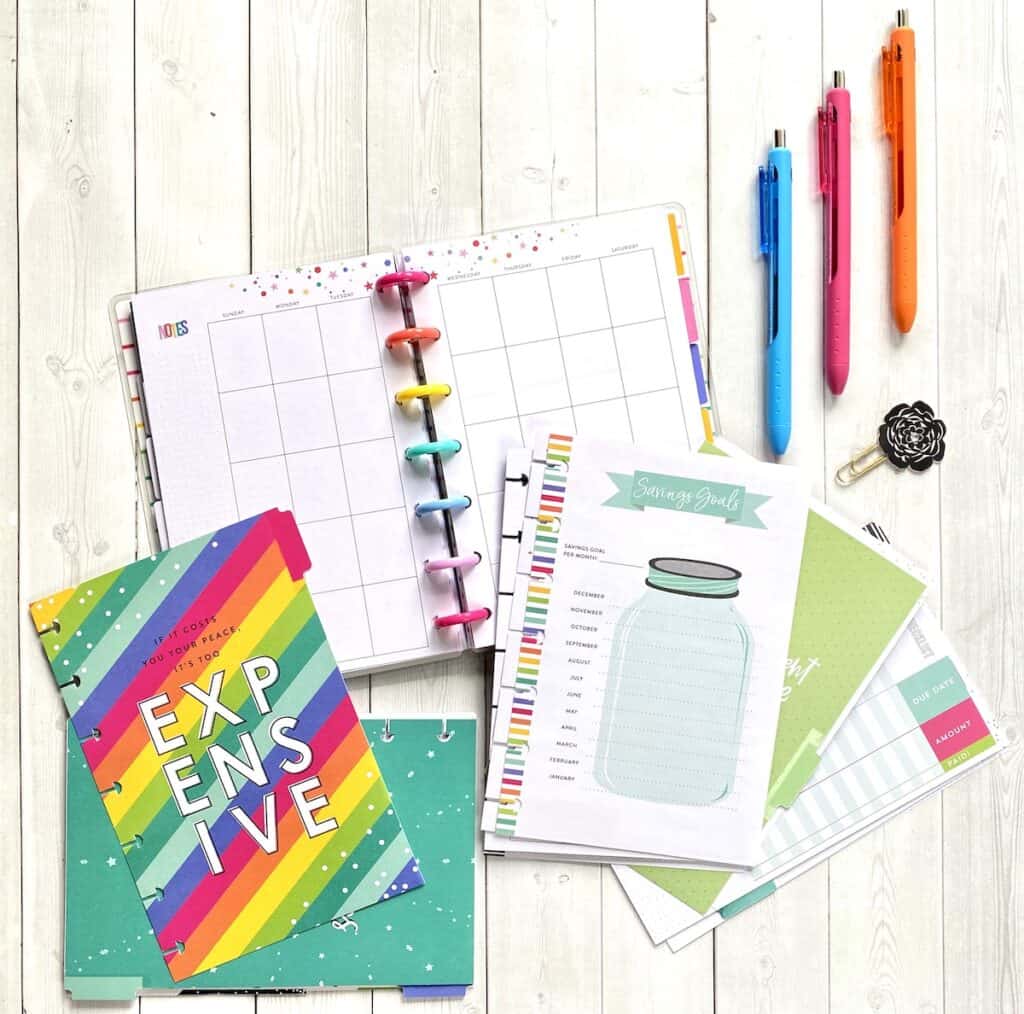 You'll need to have a binder or disc system.
That one that is hiding in the corner after your last attempt at being a "planner babe" or a "planner addict" will do nicely.
It doesn't have to even have to include up to date calendars or weekly pages.
Just the binding system.
A hole punch that works with that binding system.
Printer
Some stickers (optional)
Fun pens...or any household pen you already have
This DIY Planner Kit
Don't push this idea away just because you have tried out planners before and they didn't work for you. I've done the same thing.
The boxes of journals and planners in my craft room are evidence that I can't handle a regular, straight off the shelf planner.
Now I'm better at picking and choosing the expensive supplies I want (I'm looking at you... sticker books). I also know how to mix and match to make my planner work for me.
How Will Designing a Frankenplanner Help...
If you take a break from your planner, you don't want empty pages taunting you when you come back to it.
Designing your own planner means you can move those pages to a place in your binder that you will use them…or you can toss them.
Yup.
Just get rid of them.
They are not serving you or your purpose. Let them go.
Having a disc-bound system (or ring binder) means more flexibility. You can make or buy your weekly and monthly spreads. Add habit trackers and collections that you have downloaded or draw out your own. It is okay to blend it all together.
You can still use task and note bullets or habit trackers in a planner. Create collections and divide them with tabbed dividers.
Daily to-do lists and shopping lists can be moved as needed.
Laminate the pages that you can reuse or that you want to set up as a "key" or "index".
Just go with it. There is no right way.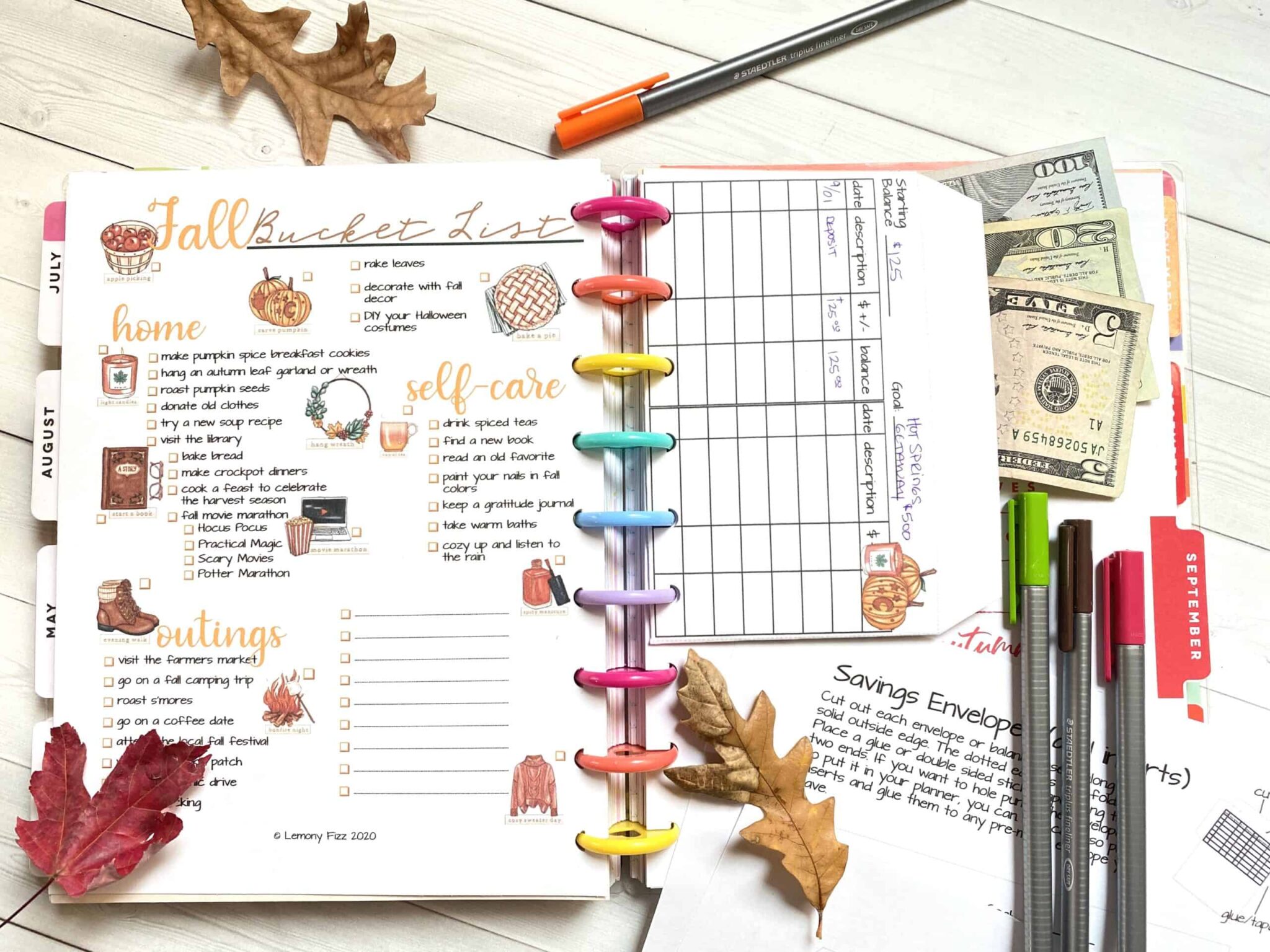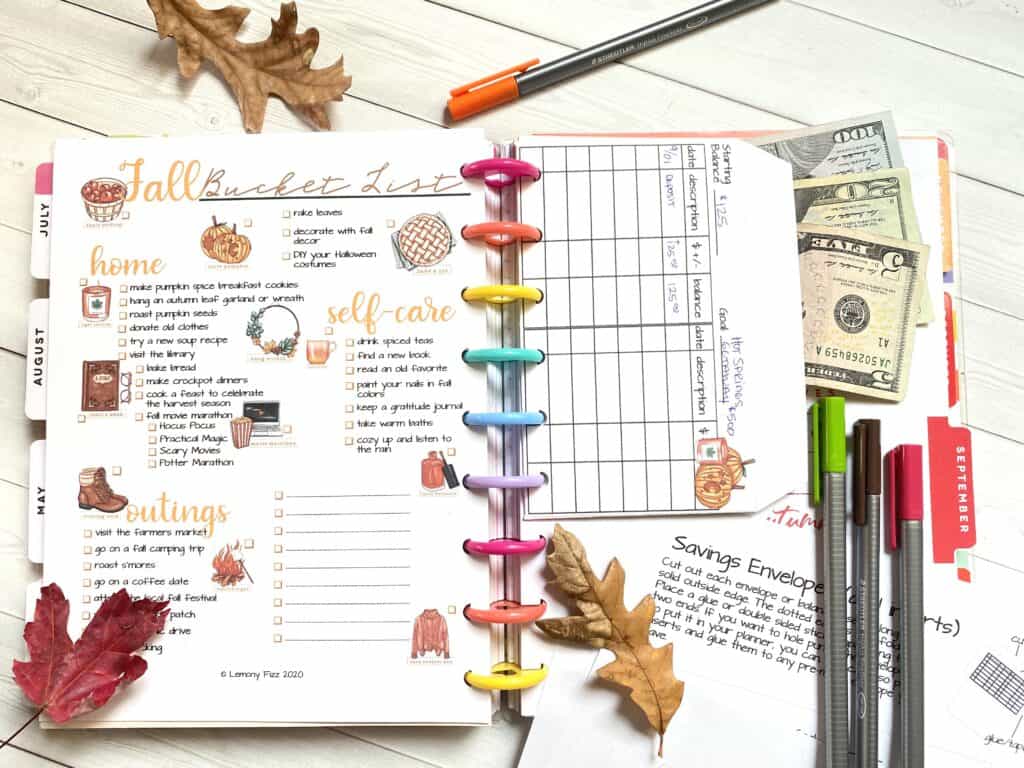 A BONUS (OR TWO):
Monthly planner prompts and challenges delivered to your in-box to help you prep your planner for the next month. Stay on task, continue to use your planner, and someone to bounce ideas off of when you are feeling that "where do I start" wave crashing on you.
ideas to set up your planner and actually use it
monthly calendar spreads (undated, Sunday start, Monday start)
12 Bujo collection pages (books I'm reading, movies, etc.)
Envelope savings system printables
A full budget printable (22 pages) for your household finances...
Budget Suggestions

Budget Template

Monthly Budget

Budget Bubbles

Bills, Savings and MORE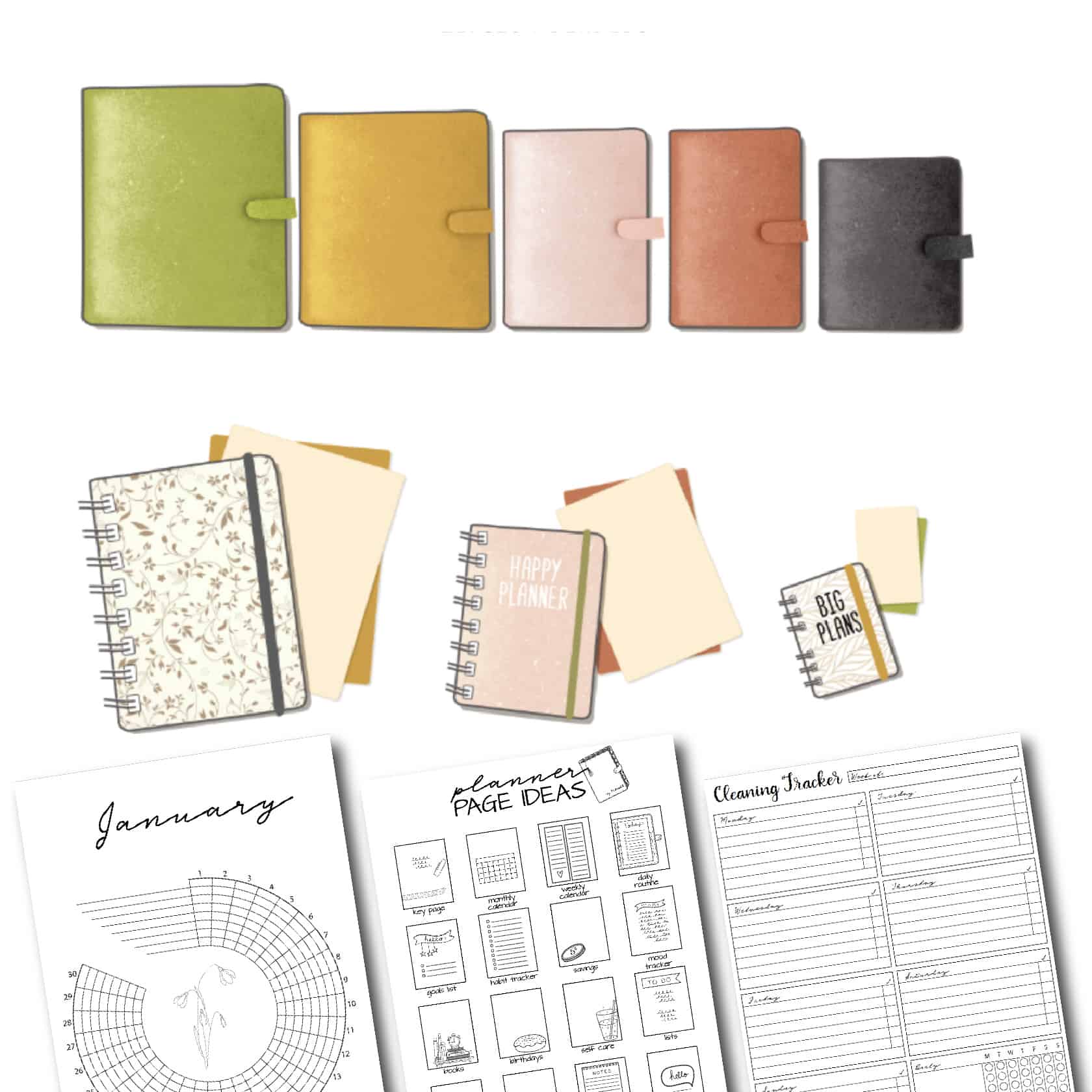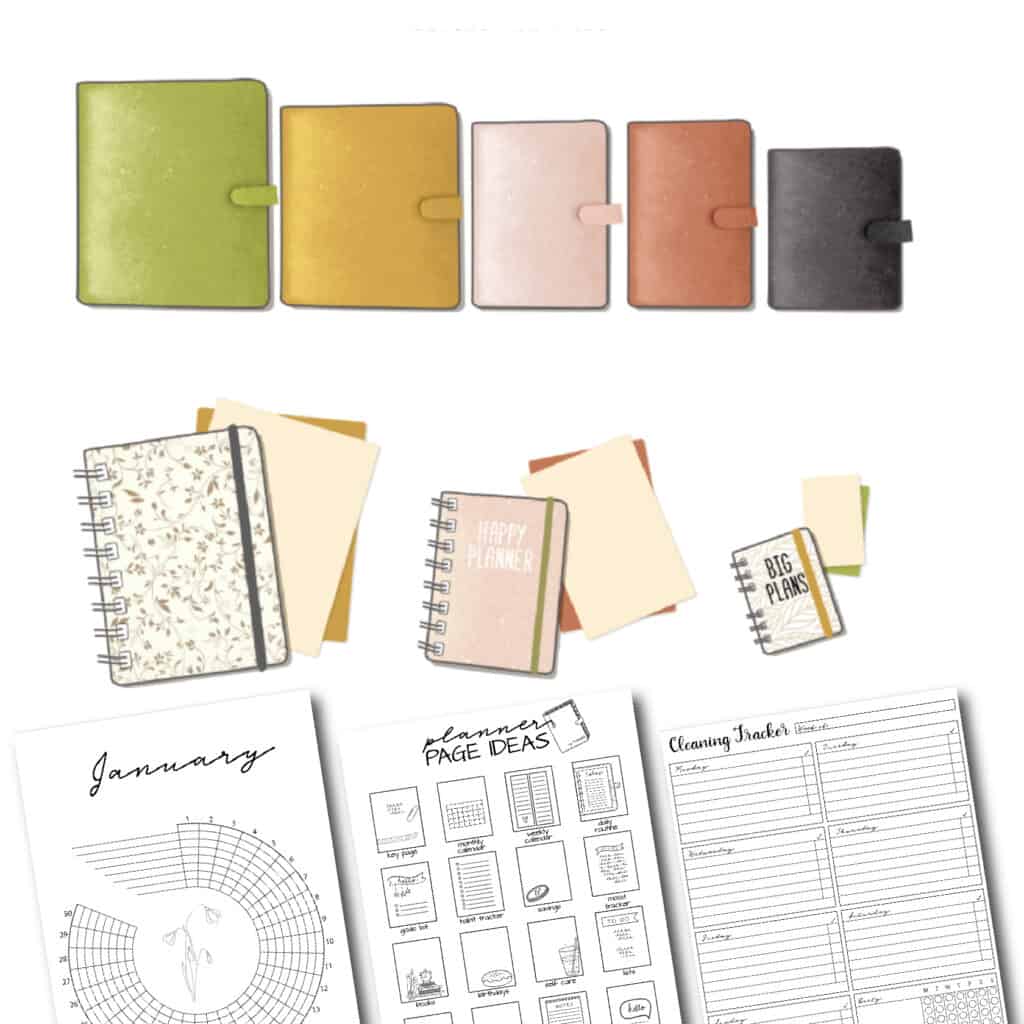 What is included?
This DIY planner kit is not just about the printables. It is about USING your planner system to organize your life and successfully find planner peace.
80 + Planner Printables

12 Monthly Dividers
Planner page size cheat sheet
Planner Glossary
Page suggestions for an effective planner
Reference list for over 165 trackers
How to Resize Planner Printables
Choose the Best Planner System for You
How to Use a Planner (and prompts to keep using your system)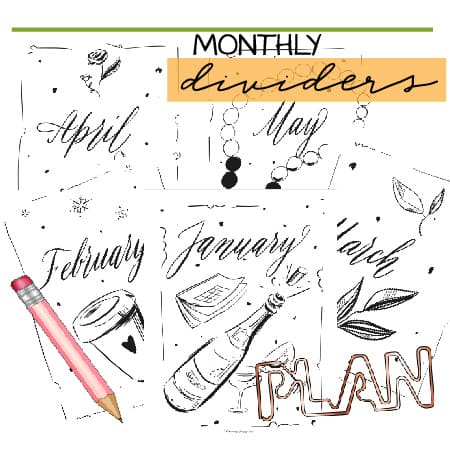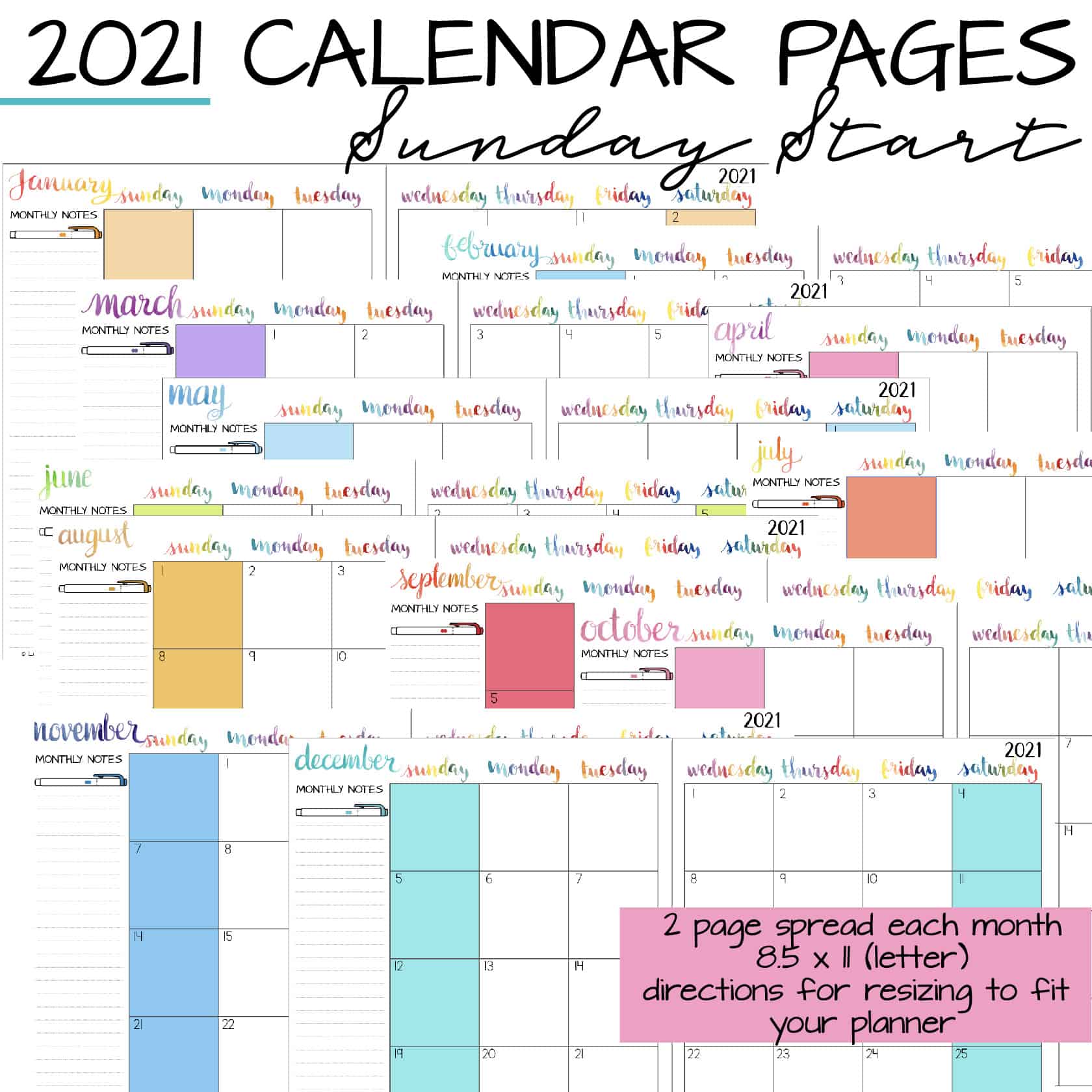 I Still Have Questions...