We may earn a small commission for purchases made through affiliate links in this post. For more information go to our Privacy Policy.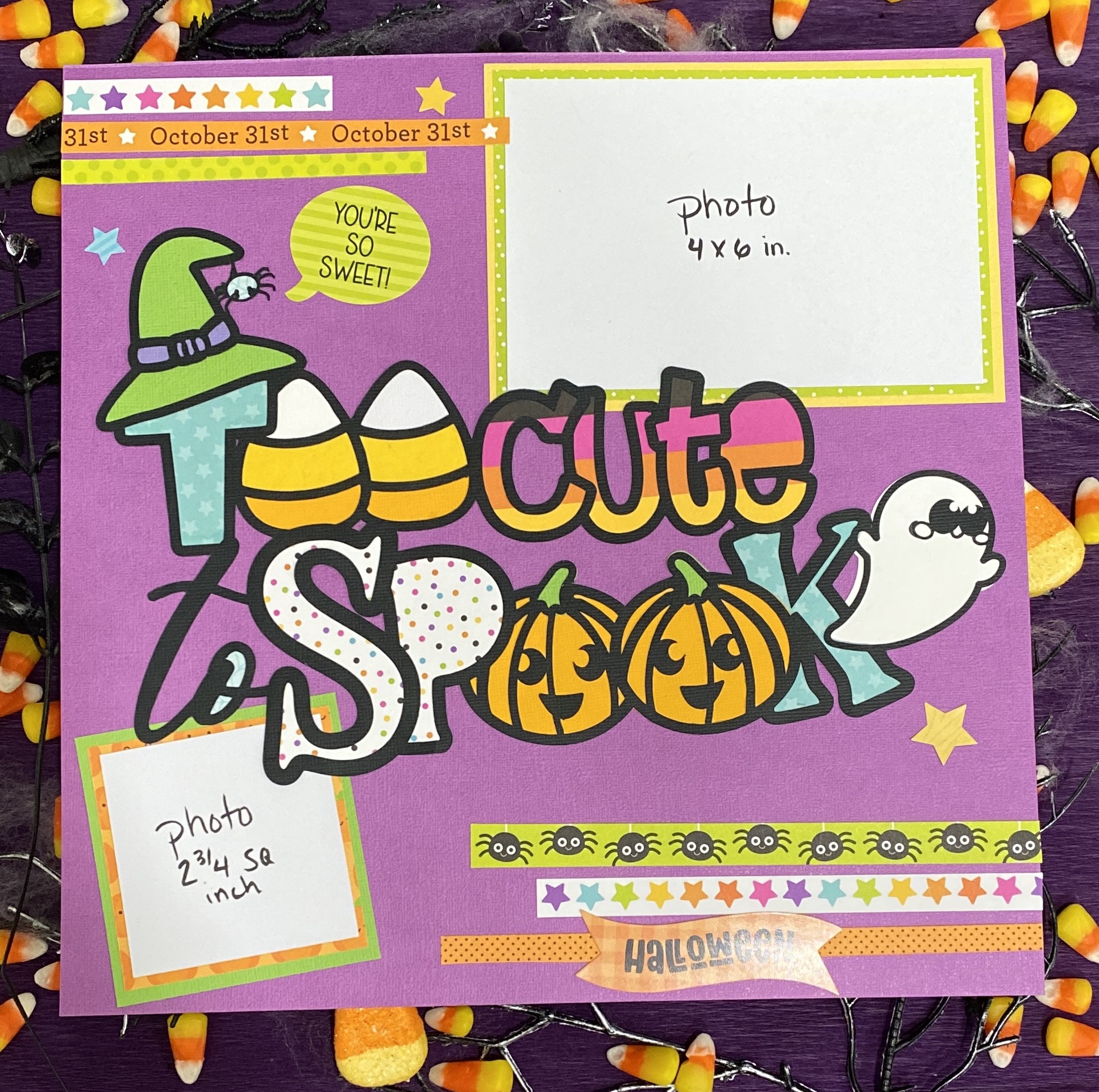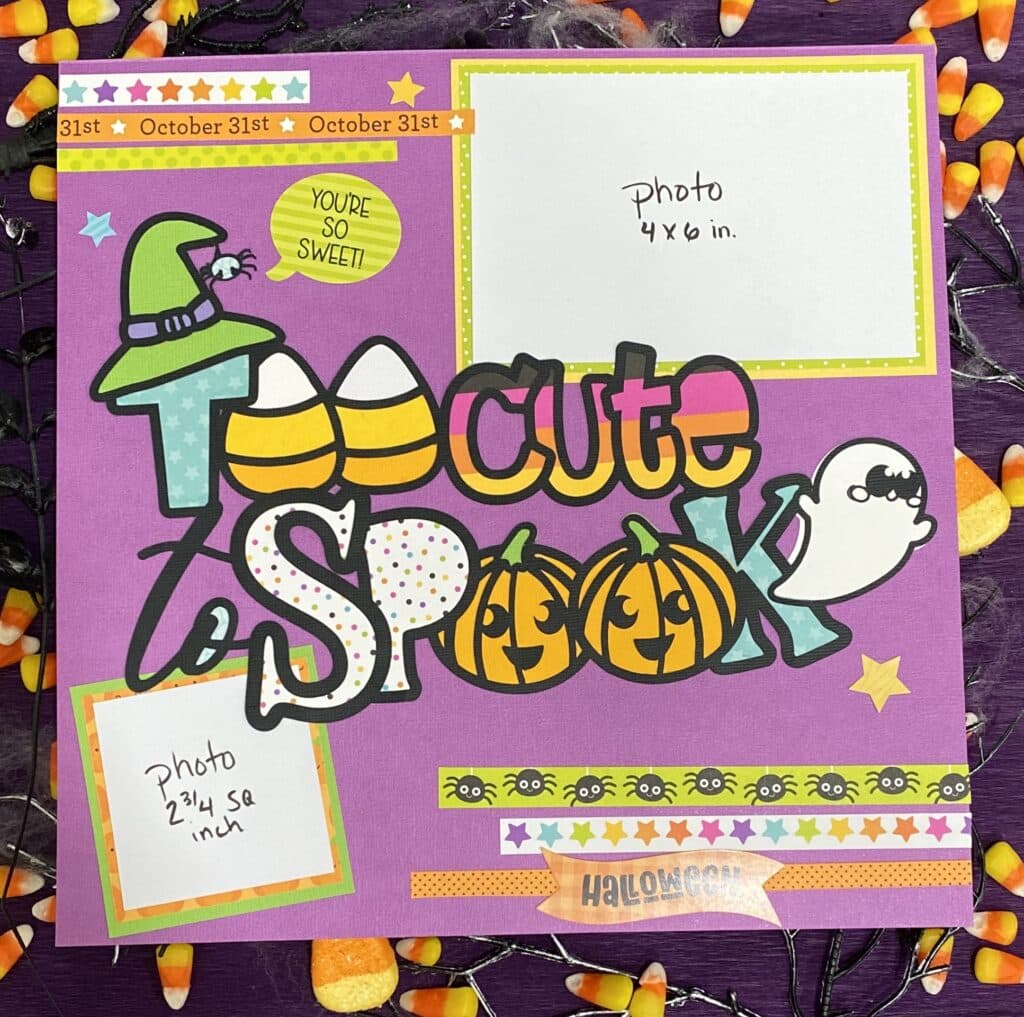 Get your free svg download and then follow along with the tutorial on YouTube.
Get ready to be bewitched by the enchanting charm of our 'Too Cute to Spook' scrapbook layout overlay.
This spellbinding 12 x 12 scrapbook page effortlessly weaves together the spooktacular and the adorably delightful.
With a dash of pumpkin spice and a sprinkle of ghostly giggles, this layout is a potion of perfection.
It's like a friendly ghost decided to throw a Halloween party, and all the cutest goblins, pumpkins, and black cats RSVP'd.
Grab your crafting glue-stick and conjure up your most bewitching memories on these pages that are so cute, they're spooktacularly boo-tiful!