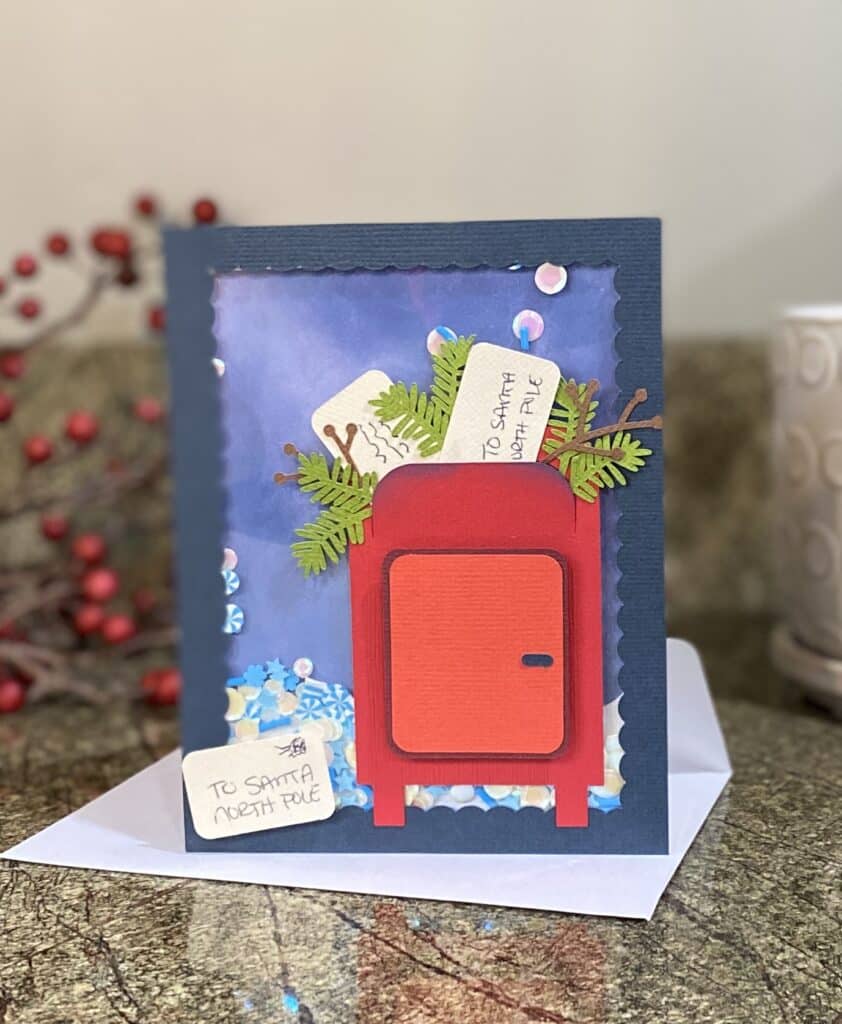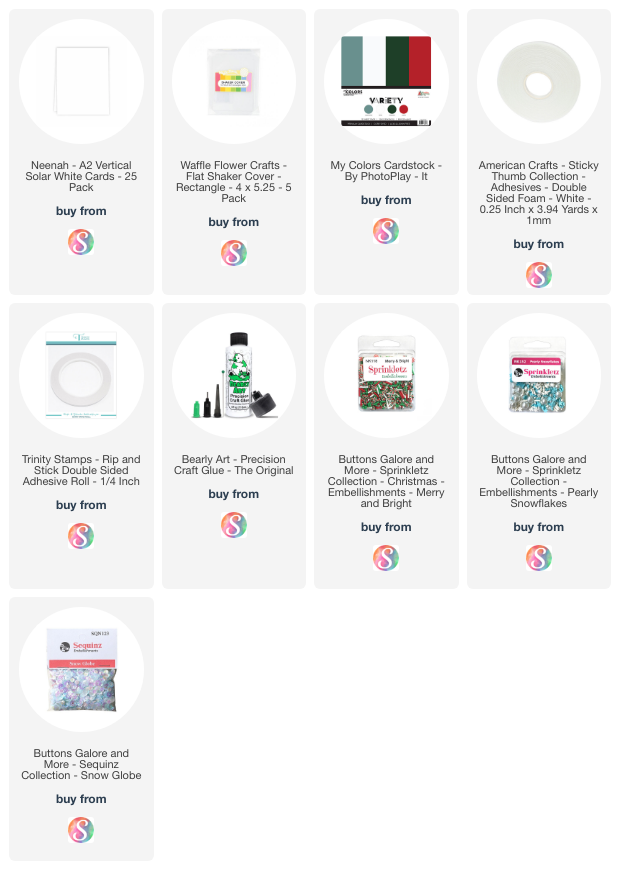 Instructions for Santa's Mailbox Card:
1. Cut card base or use an A2 pre-cut card (4.25 x 5.5)
2. Cut out all elements and pieces:
card front (background of shaker) in the color of your choice (4.25 x 5.5)
acetate (4.25 x 5.5)
scallop frame border in black or dark grey (4.25 x 5.5 outside edges with scallop width at least 0.25 inches)
mailbox from red cardstock with smaller pieces for the door
small rectangles for letters
greenery and sticks
3. Assemble all the elements for the mailbox on the scallop frame.
4. Attach the acetate to the back of the scallop frame or border using scor-tape or glue.
5. Line the edges of the background paper with foam tape. Sprinkle in sequins, glitter, flock or any other type of sparkle you want to use for your shaker.
6. Pull the backing off the foam tape and place your assemble mailbox frame over the foam tape.
7. Glue or tape this shaker to the front of your card base.
8. Add your sentiment to the inside and send it to your favorite human.
Cutting Measurements
Card Base: 5.5 in by 8.5 inches
Score card base at 4.25 inches
Background piece: 4.25 x 5.5 inches
Scalloped Frame 4.25 x 5.5 inches at outside edges. Create the scallop border about .25-.33 inches wide.
Acetate: 4.25 x 5.5 inches