Wait a minute. That Cricut won't start chirping until:
Look I know how expensive that Cricut machine was. And we both know that learning Cricut Design Space is about as enjoyable as going to the dentist.
We want you to feel relaxed and comfortable. Like a day at the spa.
That isn't going to happen until you head over to your inbox and find the email from Lemony Fizz that says "You are 3 Design Space tools away from Cricut greatness..."
1. Open that email...


2. Click on the "Confirm Subscription" link. I know. Boring...but that is how you unlock the fun download and get the NEXT email.


3. Open the Top 3 Tools PDF and Cricut Design Space. Add some objects to your canvas. Follow the directions. Experiment and play. It is the only way to get really comfortable manipulating designs in CDS.
P.S. Be sure and check every nook & cranny of your inbox (including the spam & promotion tab) for "Top 3 Tools PDF". If you can't find it please email me: hello(at)lemonyfizz(.)com
Hi, Found you on Pinterest. I just purchased a Cricut Explore Air 2 and was looking for helps and hints. Found your Cricut Hack cheat sheet.  I was impressed with your website.  ~Linda
Are You a Little Intimidated by Cricut Design Space?
What you need is someone to show you how to use the Cricut Design Space software.
Someone who will walk you through all the tools. An interpreter for the weird names that the techie people used for different functions.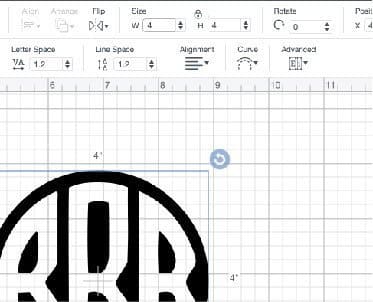 Pick your favorite platform and learn even more...
Put that bug to work even faster...
Get to know the Cricut Design Space work area. Find out what all those buttons on the top and sides mean (and actually do). It's time to kick the overwhelm to the curb...
Share with your craft besties to get a free gift...
Have a look at the most popular tutorials and projects — each one is filled with tips, tricks, files, and ideas just for you!