We may earn a small commission for purchases made through affiliate links in this post. For more information go to our Privacy Policy.
A digital vision board is not much different than the type of vision board you are used to. The one where you sit down with a stack of magazines and catalogs and start cutting and trimming.
The difference between a traditional vision board and a digital vision board is subtle, yet powerful.
How many times have you looked at the images in a magazine and felt moved. Like a yearning in your soul, shout for joy, earth shattering movement?
Now compare that to how many times you have felt that same feeling when browsing Pinterest or Instagram.
The difference is probably huge. Why? Because these platforms are more tailored towards you. As an individual. Your likes, taste, style, goals, and dreams.
We are going to harness that soul yearning power and put it to work in your vision board.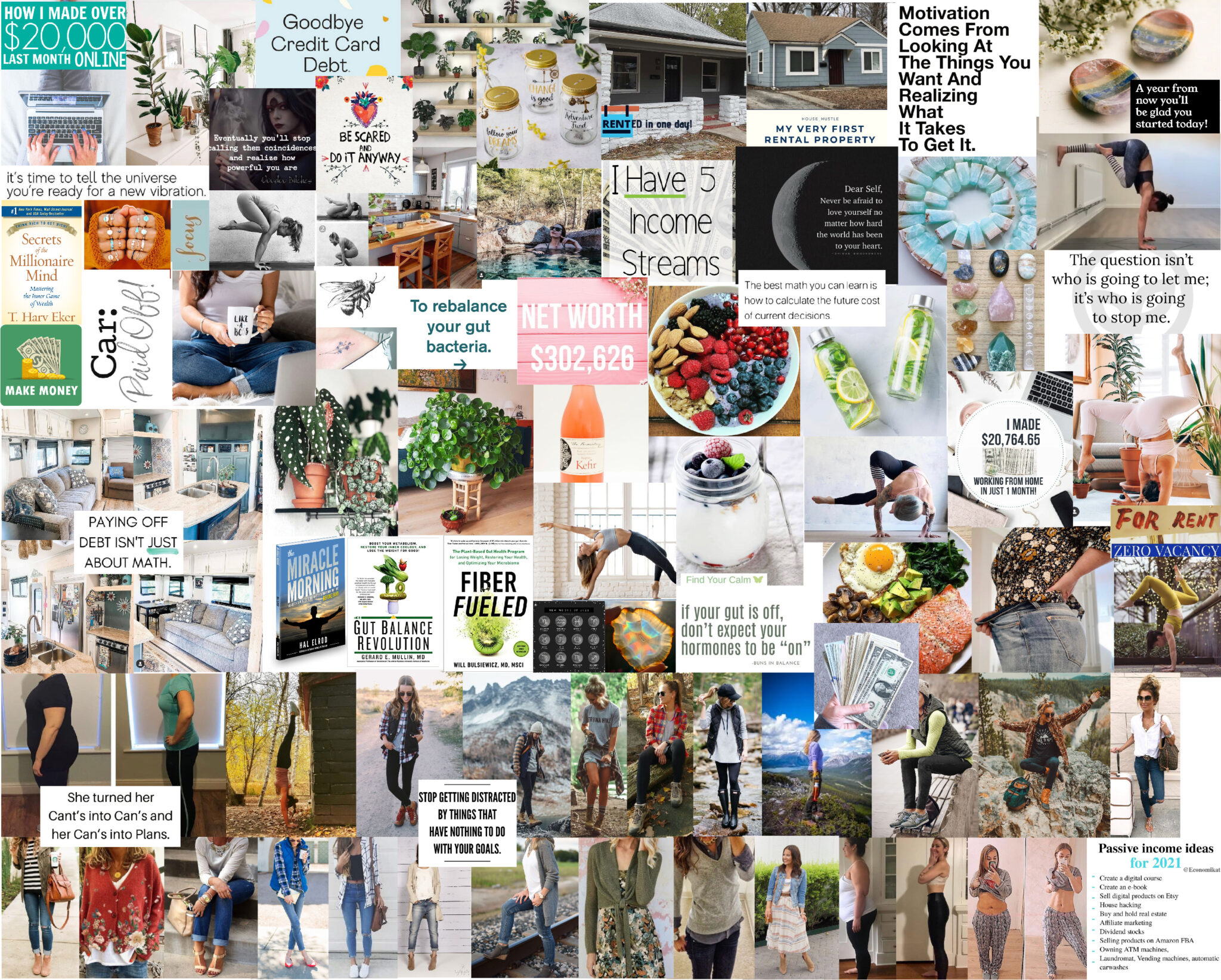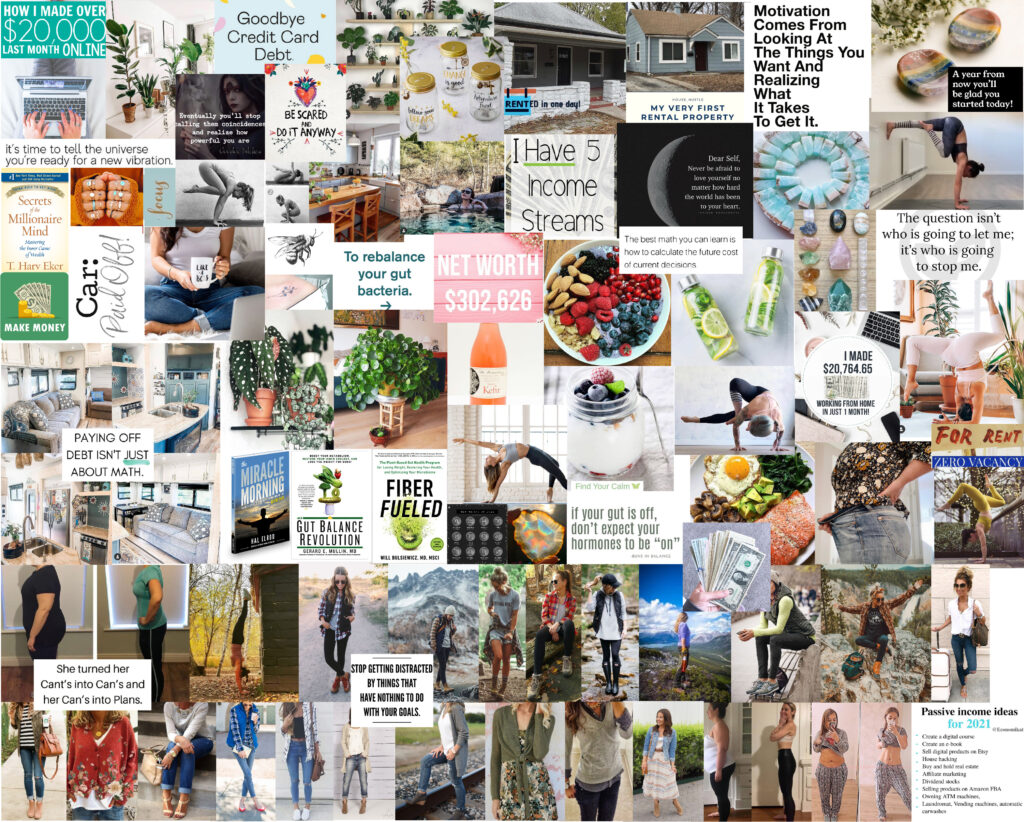 What is a vision board and how does it work?
A vision board is a collection of your goals and dreams in a format that you can see. You don't have to imagine what it looks like. You find examples of what it looks like in real life. Then you focus on making those visions a reality.
It is a tool to help you clarify your goals and dreams. Once they are represented on your vision board, you can start to concentrate on them and take the steps toward making them happen.
What to Include:
Now you are all excited about a vision board (digital or traditional). What should a vision board include?
The process and images you add to your board are as unique and individual as you are. Here are a few things that are usually included:
yearly fitness goals
work goals
dream vacations
home renovations (or parts of a home: kitchen, bathroom)
money goals
career advancement
fashion
I think you get the idea. If it is something that you love or wish for, include it.
Where to Start
Now that you know what to include (and that is by no means an exhaustive list…), how do you start a vision board?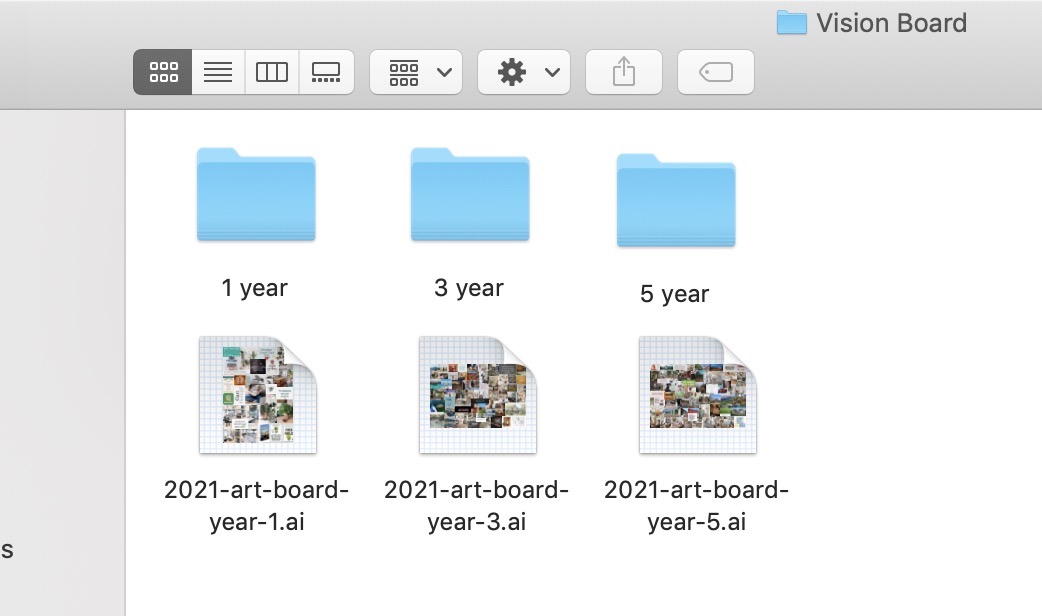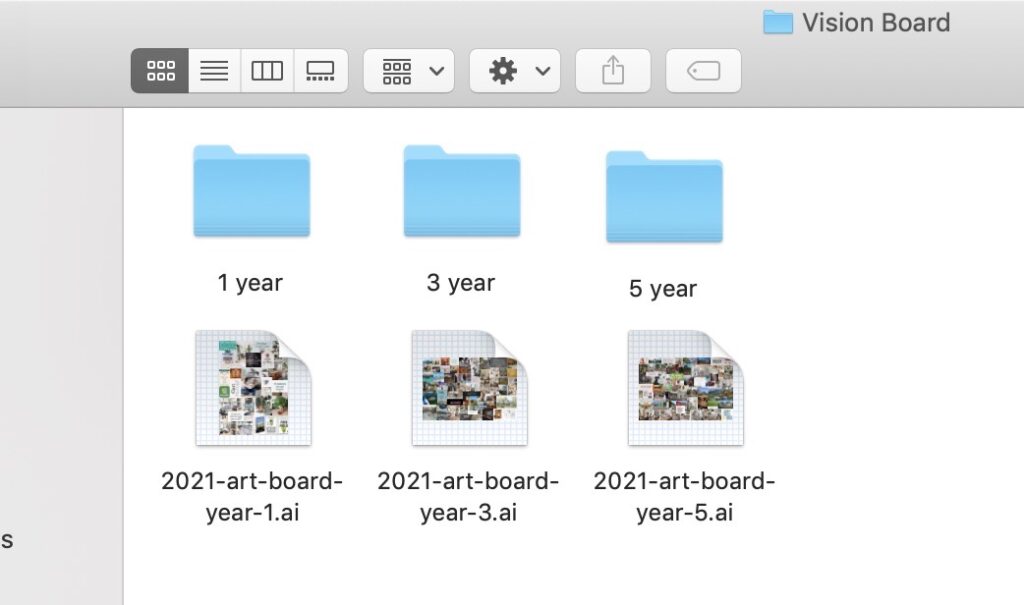 Think about your goals. What is your time frame for this digital vision board? What do you want to accomplish?
Write those down or make a note somewhere. Then go look for images that solidify those goals and dreams.
Start saving images from Instagram and Pinterest. Screenshot images that you find on Google. You aren't selling these. They are personal. You can grab and copy anything that speaks to you.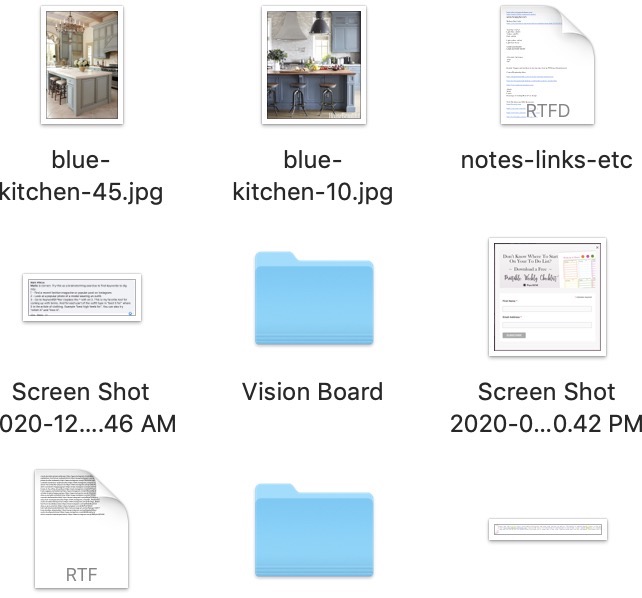 I save to collections on Instagram. You can literally name it "Vision Board". If you already have collections…just go through them and screenshot the images and quotes you want to add to your digital vision board.
Same with Pinterest. Go through your boards and select images that show your goal or dream. Or even the process you will have to take to reach those goals.
Screenshot all the images and quotes that are a visual representation of your dreams and aspirations. Now save them in a folder on your computer or your phone.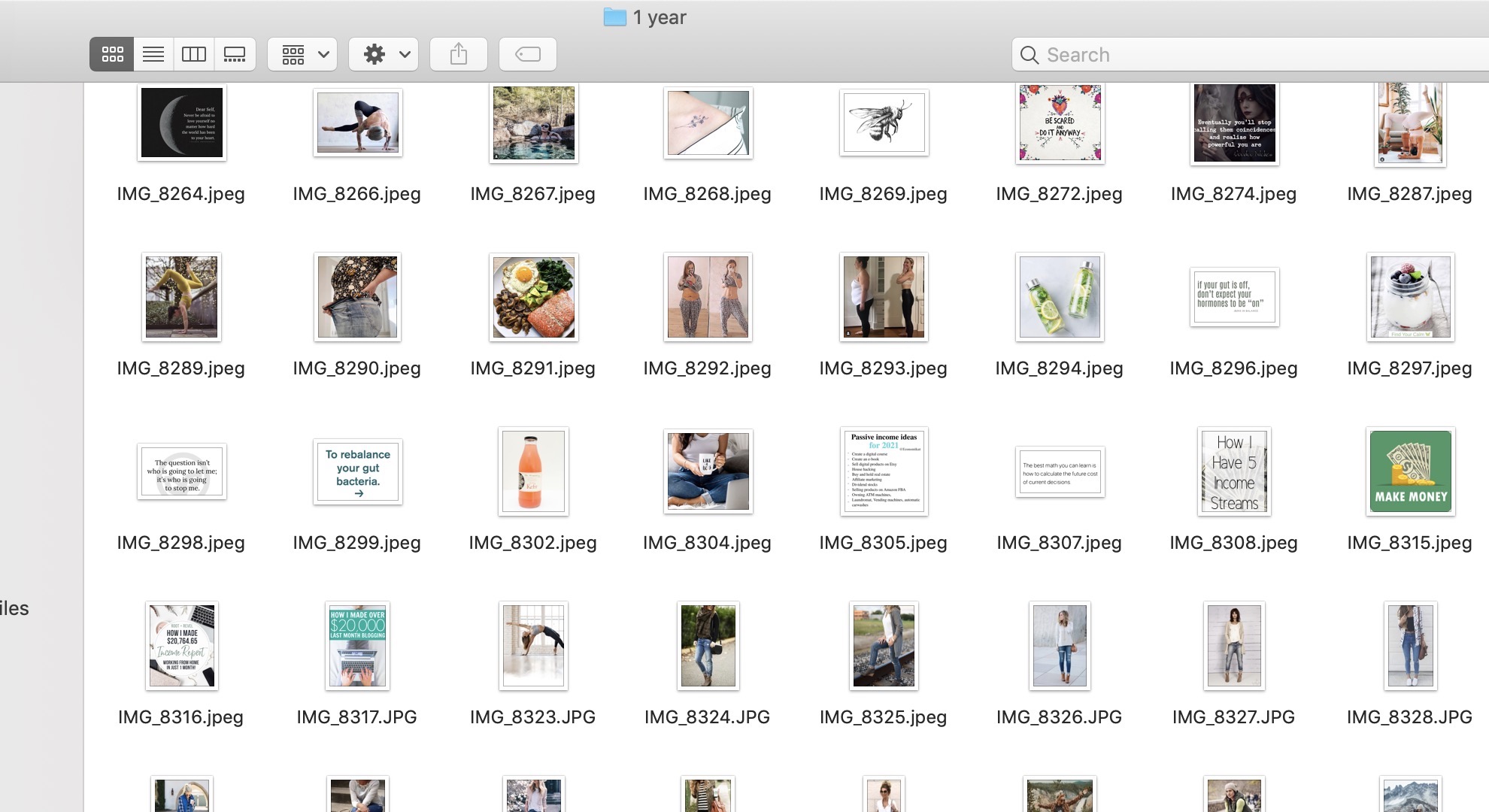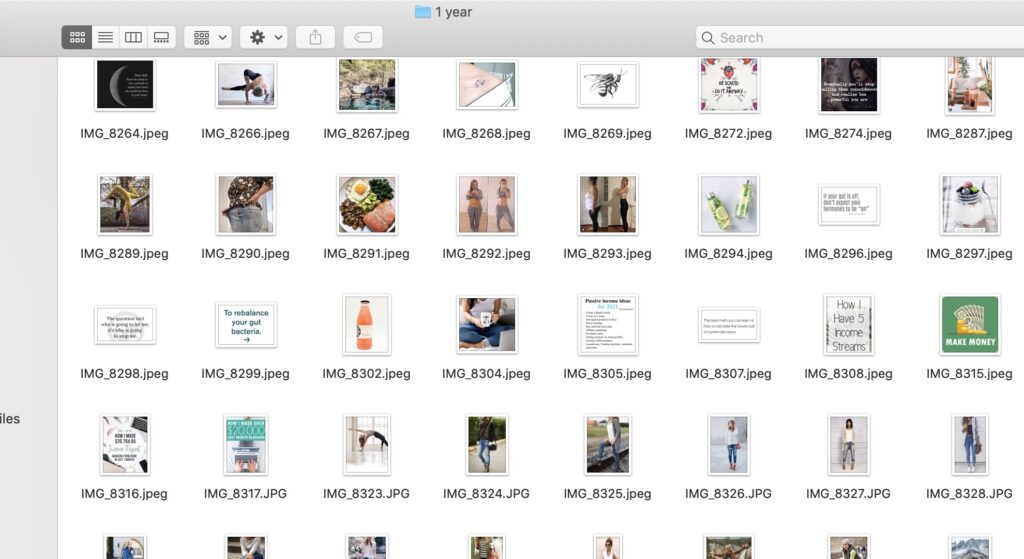 Digital Tools for Designing
Use what you have. You just need a tool that you can create a collage with. There are a ton of options to do this. Paid or free. My personal favorite is Adobe Illustrator. I pay for this because I design with it for my business. You don't have to unless it is something you have always wanted to learn.
Phone or Tablet:
Google Slides
Frame Magic
Canva
Photo Grid
Laptop or Desktop:
Google Slides
PowerPoint
Photoshop
Canva
PicMonkey
Illustrator
This isn't meant to be a chore. Pic something that you are familiar with and start designing.
The idea is to make a collage of the images and quotes that is visually appealing and that you will be inspired and motivated by whenever you look at it.
Make it Physical
You have your whole digital vision board completed. Now you are probably asking "where should I put my vision board?".
The digital version of your vision board can be used as a screensaver on any (or all) of your devices. Put it someplace that you will look at frequently.
We discussed how you can choose images that really speak to you and match your goals. This is the next best part.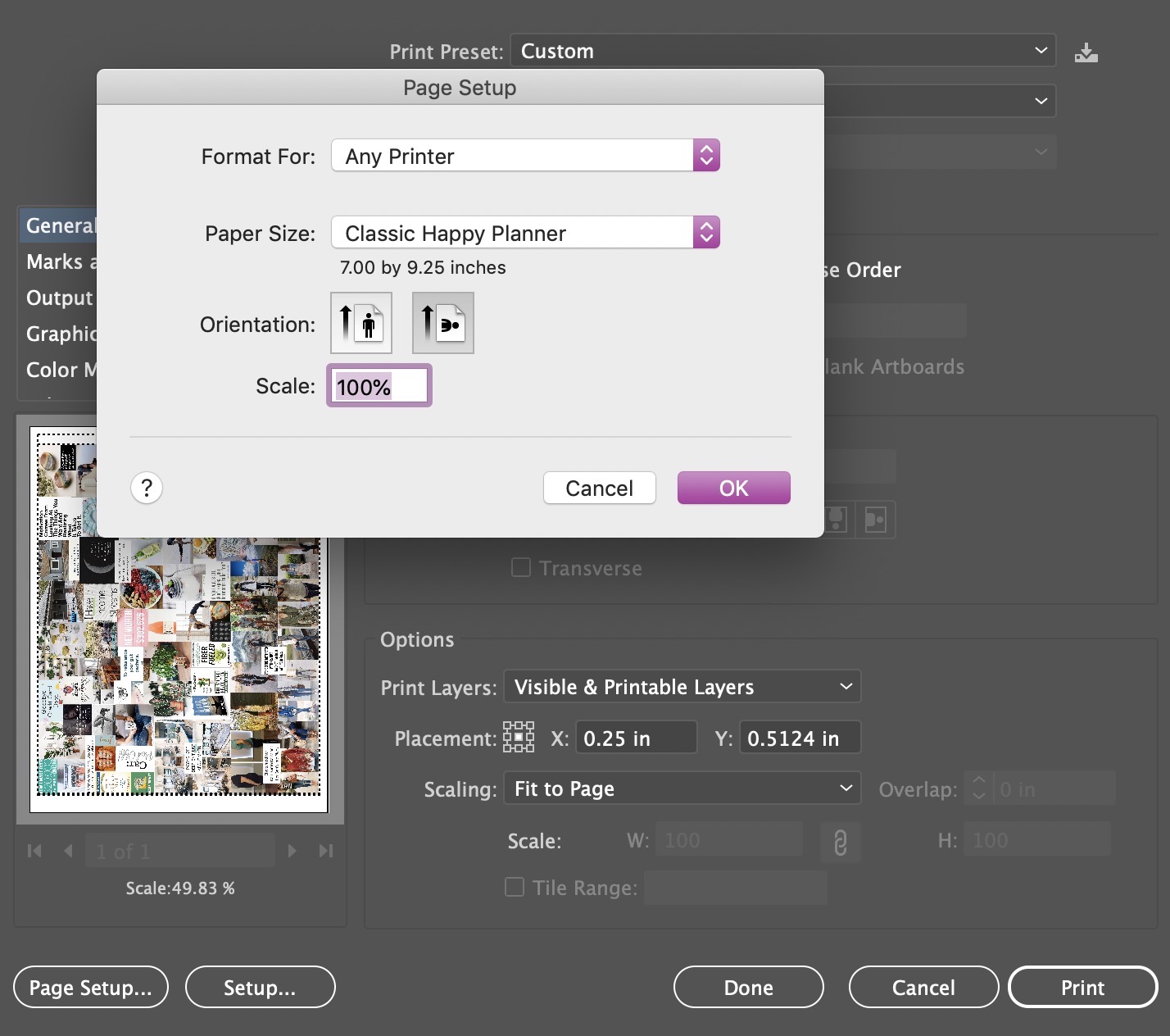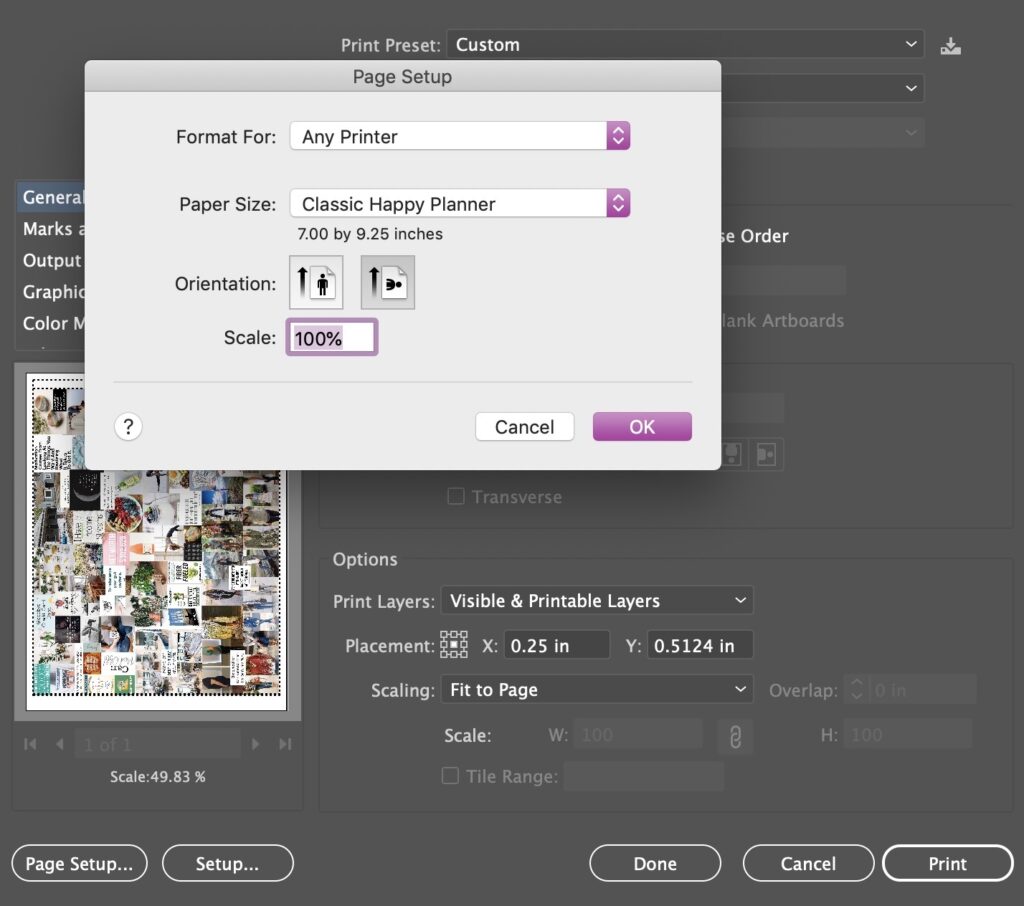 Print it. Send it to the printer and add it to your Happy Planner, bullet journal, or creative journal.
Use multiple slides when designing it and print each page then tape all the pages together to make a big poster-sized vision board that you can hang in your workspace.
Frame it. Print it in black and white with a touch of color and showcase it in your living room. Get creative.
No printer? Send it to Free Prints, Snapfish, Staples, or your local print shop and have them print it for you. In the size you want.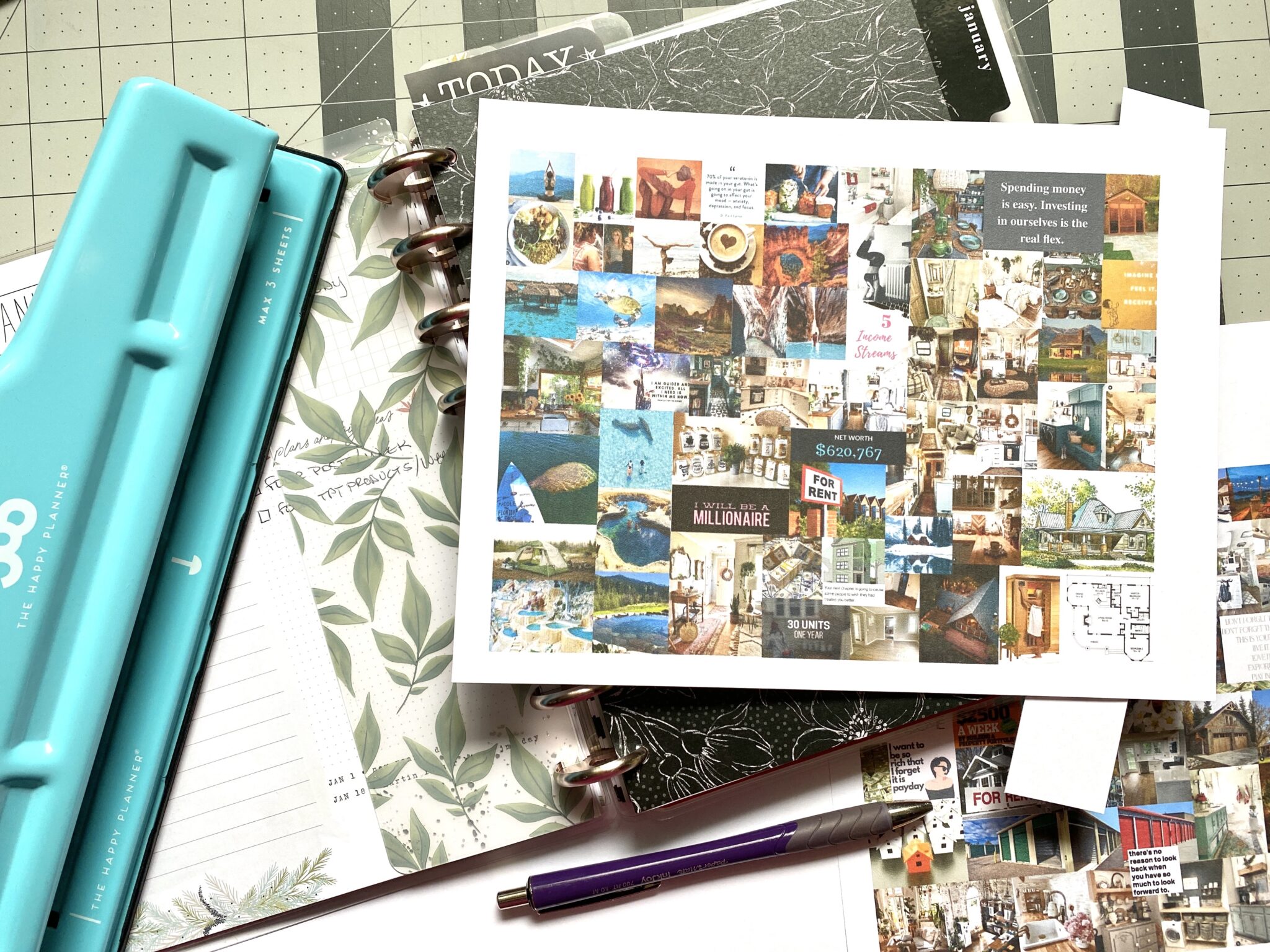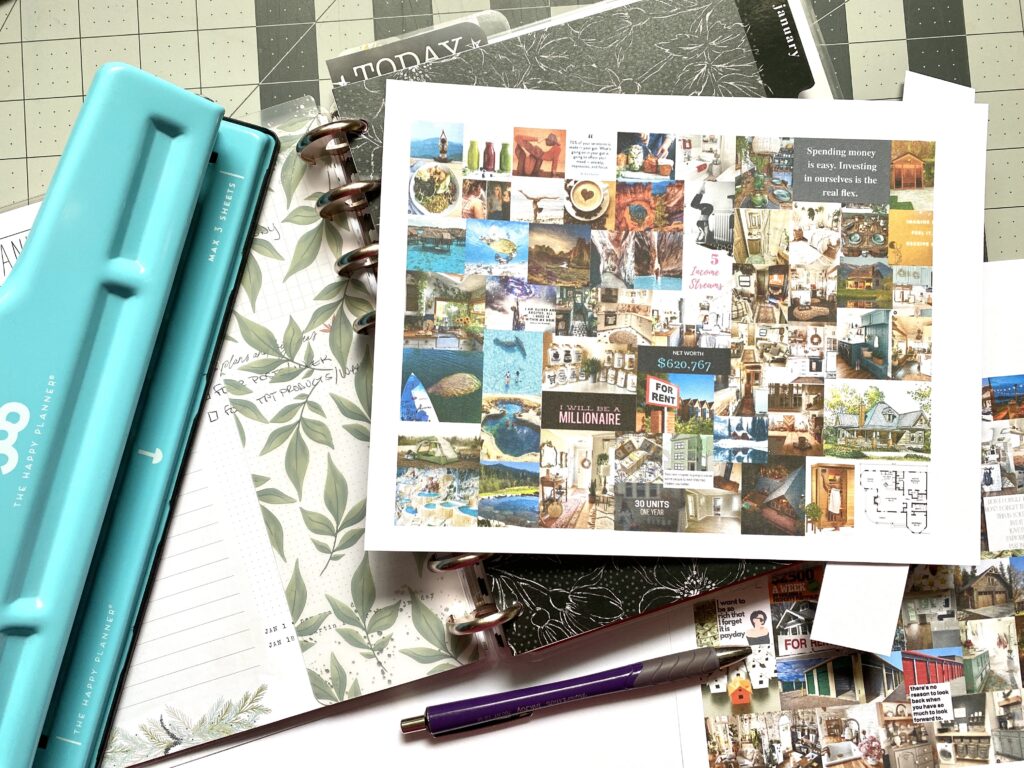 Will this work?
Do vision boards actually work? Short answer. Yes!
Long answer. Only if you put in the work. Just because you slap a picture up on your vision board, doesn't mean all your dreams will magically come true. You have to take the steps and follow the processes needed to accomplish those goals and dreams.
How many times have you heard that if you write you goals down, you are more likely to accomplish them? Well. You already sort of wrote them down when you made your list.
(pssttt. I would suggest you go back and re-write that list in a way that you can check back in on it. More than one variation means you are more likely to succeed.)
Keeping a vision board of your goals and dreams is a form of "writing them down". You are using a different modality to make them concrete in your brain. It is like putting a sticky note on the fridge to remember your grocery list.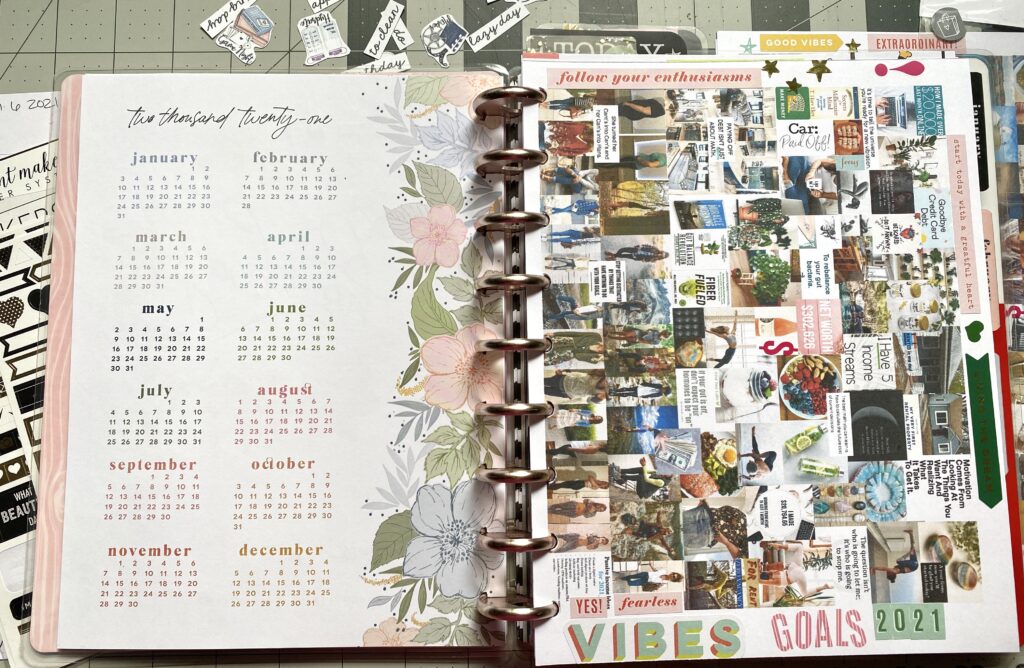 That is another place you can add your printed vision board. The more places you will see it…the better!
Books to Help with Goal Setting
Goal setting (and achieving) can be a little overwhelming. If you need some references to help you set your goals and be more productive, this is my list of favorite books. So far.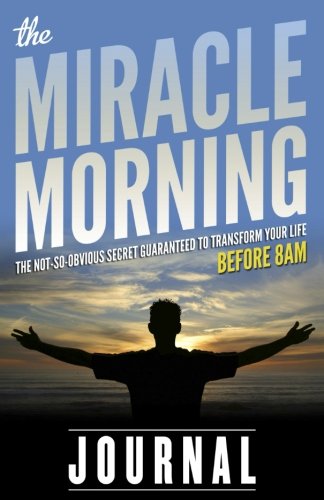 the Miracle Morning
The best practices, developed over centuries of human consciousness development, and condensed the 'best of the best' into a daily morning ritual.
12 Week Year
The 12 Week Year avoids the pitfalls and low productivity of annualized thinking. This book redefines your "year" to be 12 weeks long.