We may earn a small commission for purchases made through affiliate links in this post. For more information go to our Privacy Policy.
Using a monthly budget planner section within your planner can help you stick to a budget and get your finances on track. Learn how to make Happy Planner budget planner worksheets to accomplish your budgeting goals.
If you're wanting to get your finances on track, using your planner is a great way to help you do that!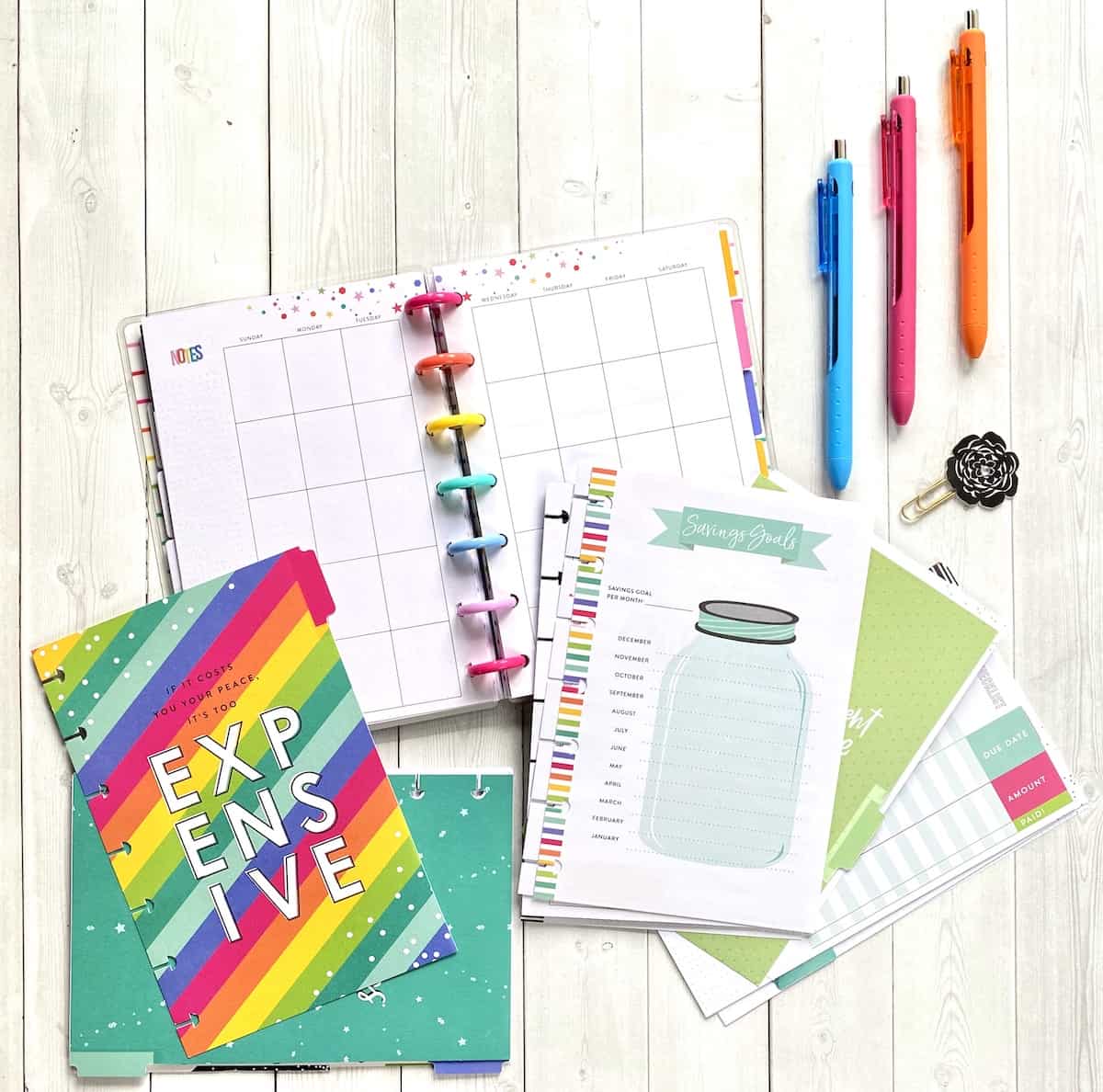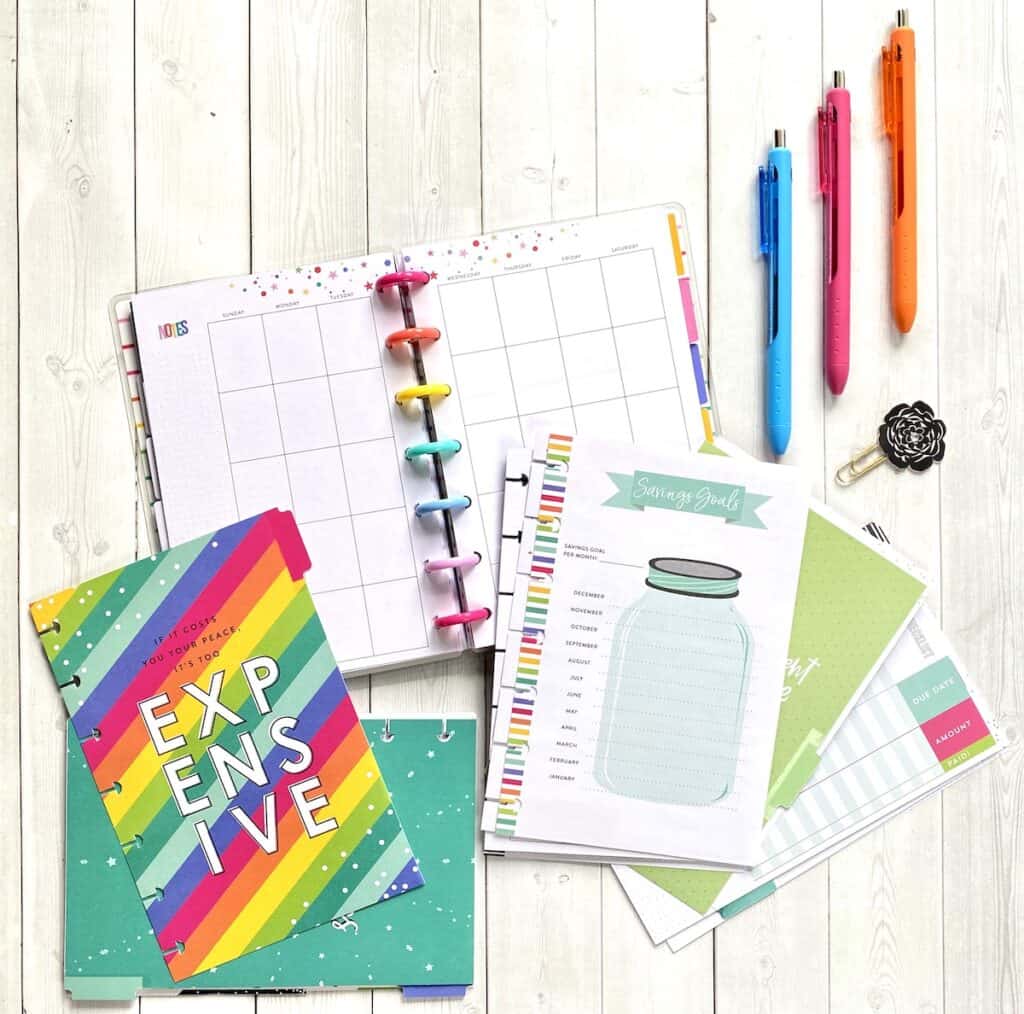 There's just something about the act of physically writing down your budgeting goals and expenditures along with your other everyday tasks in a planner that helps you stay focused on – and accountable to – your financial goals.
Perhaps you've tried making your budget and financial plan and storing it somewhere you don't see it frequently. Or maybe you've used a spreadsheet or budgeting app to try and stay on track. Those are all very helpful and useful tools for budgeting.
However, if you find that you're using them and still not achieving your financial goals, try adding budget planner worksheets and incorporating your budgeting into your normal planner. Having it in front of you so that you interact with it on a regular basis can make a huge difference in achieving your goals.
Why Budget With a Happy Planner Budget
Planning has made huge strides in the last few years. It's gone from being something that people do to simply keep track of their to-do lists and has become a task that's part productivity and part creativity rolled into one. With the benefit of keeping our ever-busier lives organized.
Now, the Happy Planner system, other planners, and any Planner Printables that you use can be adapted to incorporate budgeting into your normal planning efforts.
All of these systems use a basic planner to create a one-size-fits-most product. Then additional features can be added to the planner to make it fit your needs as a budgeting tool. Those additional features can be accessories you buy or they can be ways that you manually adapt your planner to aid with your budgeting efforts.
You may find yourself wondering "How will my planner help me with my budgeting when I use a spreadsheet?" Here are 3 important ways.
Save Time by Factoring Your Budget Into Everyday Life
If you are one of those people that takes a look at your budget once a month, you'll likely never feel as in control of it as you would like to. On the other side of the aisle, if you daily enter all of your expenditures into a spreadsheet, this can be very helpful, but it takes up so much time.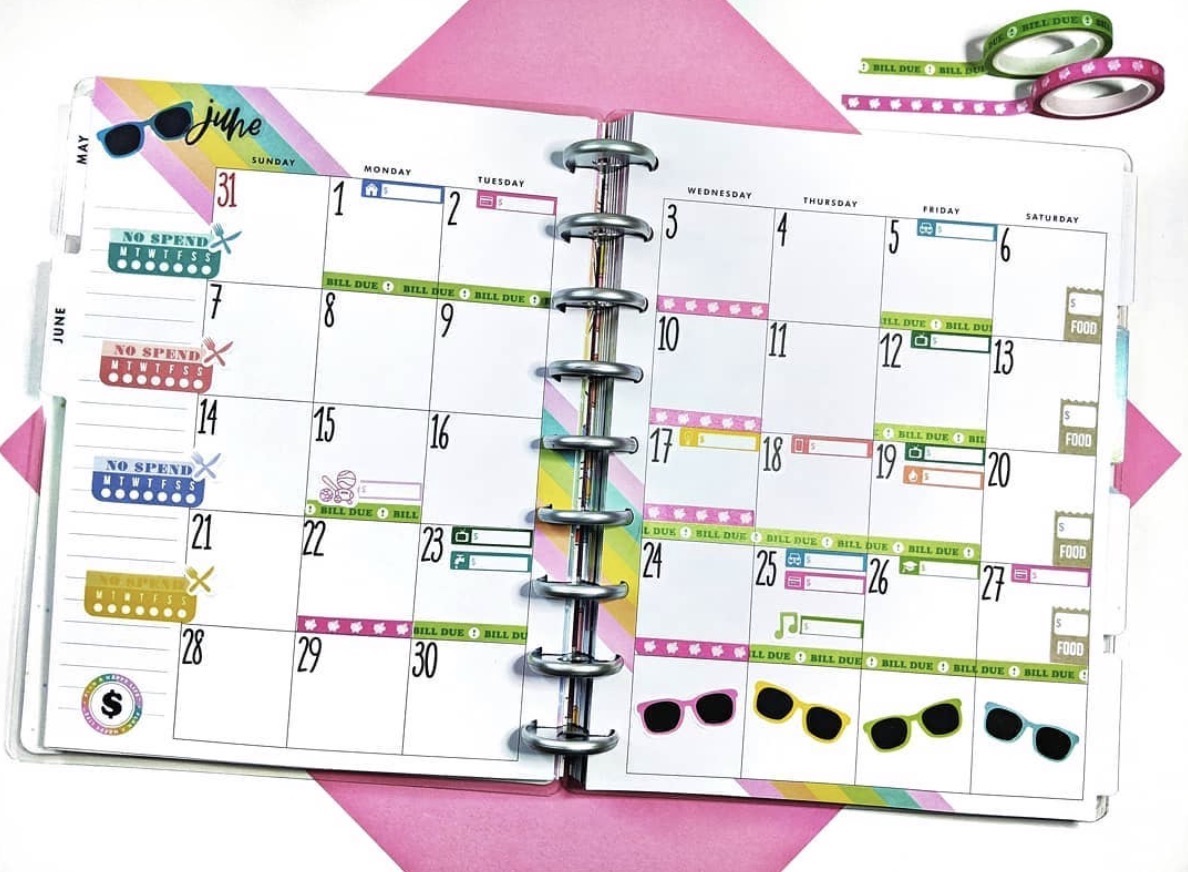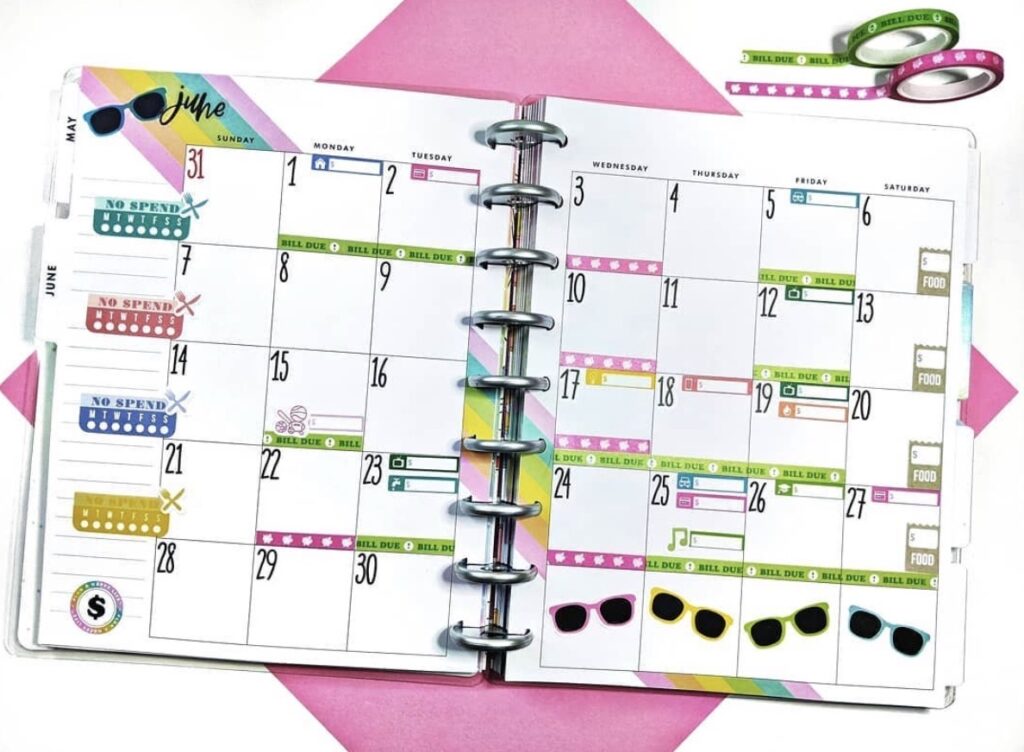 That's why keeping track of everything in a planner is so helpful. You use your planner multiple times throughout the day, so it takes hardly any time at all to jot down expenditures or bills while you're already using it.
That will save you a good amount of time throughout the course of a month!
Set Goals
Each month and each week, set financial goals. Maybe it's reducing expenditures. Maybe it's paying off a credit card. Write those goals into your planner so that they're right in front of you, reminding you to keep working towards it.
I don't know about you, but I need those constant reminders to help push me in my efforts. 🙂
Track Progress
I have found that the most motivating thing when it comes to goals is to be able to look back and see the difference from where I started to where I am now. When I'm in the middle of working towards a challenging goal, it can be easy to get frustrated by what feels like a lack of progress.
However, taking a step back and evaluating my strides forward helps me to see things more clearly and motivates me to keep working for that finish line.
When deciding how to budget with your planner, having all your budgeting information at your fingertips, right beside your goals, affords you the opportunity to track your progress on a regular basis and make adjustments, if needed. Plus, it's motivating!
Using a monthly budget planner will help you to easily save time, set and work toward goals, and track your progress. Now here are ways to incorporate budgeting into your planner.
Your Monthly Budget Planner: Choose the Best Budget Planner
When it comes to budgeting, no one-size-fits-most design will work for everyone. While there are certain basics that most people utilize, there are simply too many different ways that people approach budgeting for that to work.
That's why I'm showing you 4 different options that are available when it comes to budgeting with your planner. One of these options will surely be a good fit!
Option #1: Use a Budget-Themed Planner
Here's a quick overview of the options you have for budgeting with your planner.
The Happy Planner offers two monthly budget planner options: a full budgeting planner, and a budget extension pack you can add to your normal planner.
The Happy Planner Budget Edition is an actual planner in an of itself. You don't need to buy another planner in order to use the Budget Edition planner. It already has weekly and monthly spread pages just like a normal planner.

The difference between the regular Happy Planner and the Budget Edition is the addition of the budgeting pages and money-related inspirational quotes.
Pros: You only buy one item then you're set with both planning and budgeting.
Cons: The downside to buying a budget planner is that people's budgeting needs vary significantly, so this planner may not be designed in the most ideal way to fit your needs.
Option #2: Add Budget Planner Worksheets to Your Everyday Planner
Another option offered by the Happy Planner is to buy a normal yearly planner and add a budgeting extension pack that you purchase separately for your planner.
The extension pack is well laid out with monthly planners, monthly expense trackers, bill trackers, page of stickers, and more. My favorite part is the monthly expense trackers with the page of stickers coming in at a close second.
Pros: The extension pack is a little more detailed than the budget planner since it has one purpose: budgeting. Plus, I personally find its layout to be more efficient and more helpful. The stickers are great reminders and fun, creative elements.
Cons: This is an additional cost on top of the cost of your planner, and it is only good for 6 months, so you need to buy 2 each year. While each extension pack is not very expensive, for someone trying to reign in expenses, adding the cost of 2 budgeting extension packs through the year could be cost-prohibitive.
Option #3: Adapt Your Normal Planner
Maybe you just want to know how to budget using your simple, everyday binder. This option provides the ability to let your creativity shine!
Take your everyday Happy Planner and decide how you want to adapt it to fit your budgeting needs and goals. Then go to town using stickers, labels, markers, etc to adapt your planner. You can create the exact layout you want to make tracking your finances and meeting your financial goals easier.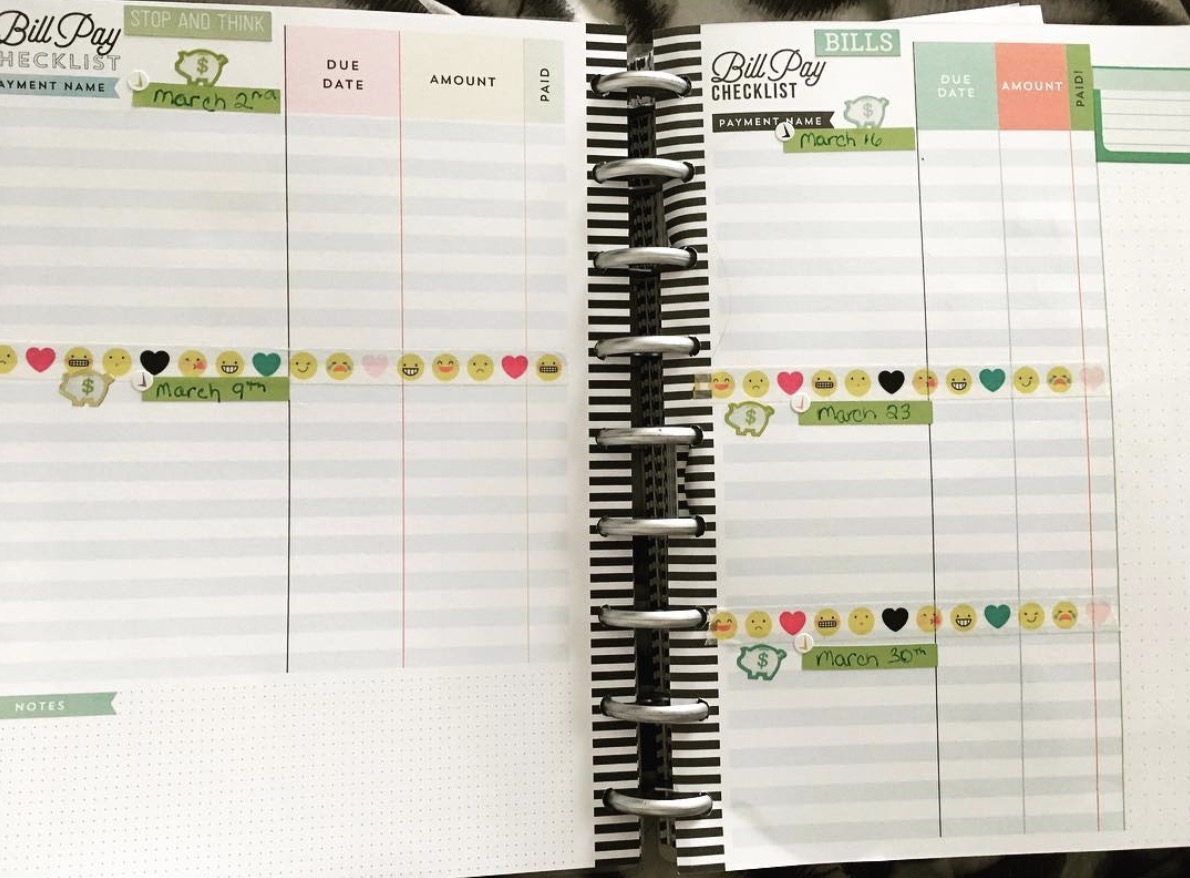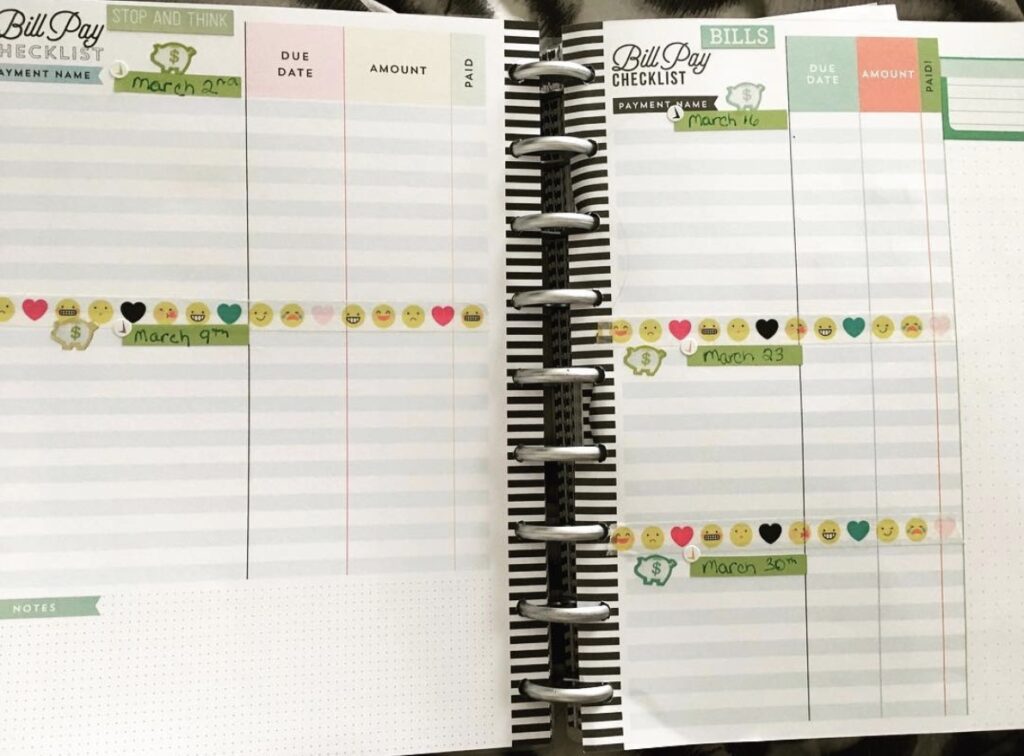 Pros: This option provides more ability to be creative and set up your budgeting features exactly the way that you want them.
Cons: You end up using time for adapting your basic layout to work for budgeting.
Option #4: Use a DIY Planner
The final option I have for how to budget using your planner is to use a DIY planner. Then, modify it and adapt it to your needs. The best part of a DIY planner is that it is fully customizable!
There are included sheets for goal setting, goal tracking, and even budgeting. It's really an all-in-one Frankenplanner that you can fine-tune. With just a little bit of effort, it will work for you like a well-oiled machine.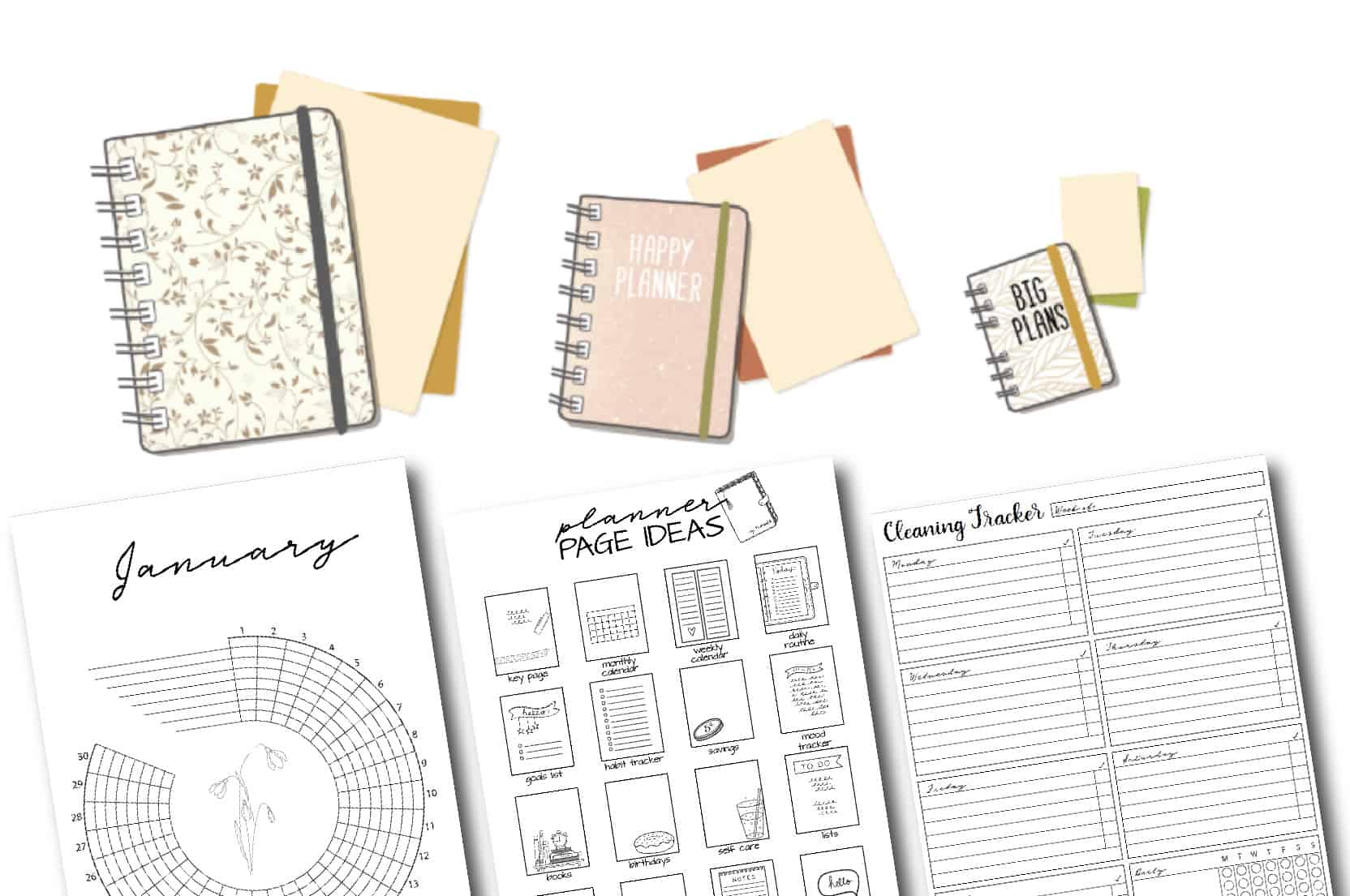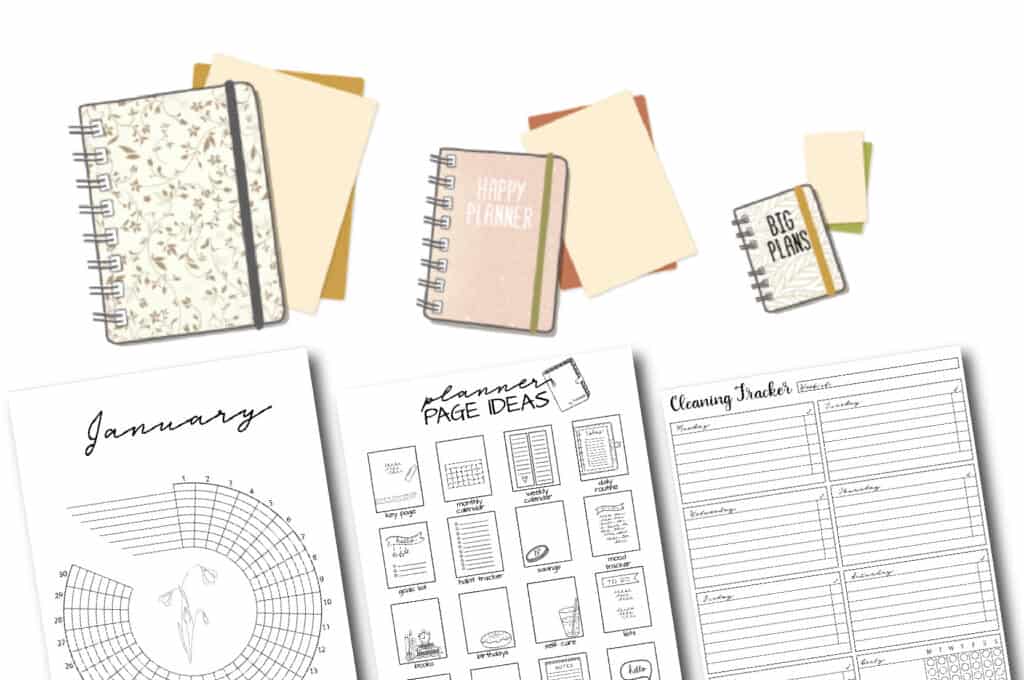 Pros: This is a fully customizable option that includes budgeting and goal tracking pieces which you can design in any way that you want to meet your needs. Priceless!
Cons: This option may not be ideal for anyone who is short on time or wants a done-for-you layout. Plus, pre-made options provide various trackers, stickers, and inspirational quotes that you may find helpful.
Using a Happy Planner Budget – Final Thoughts
If you're trying to learn how to budget with your planner, I hope one of these options jumped out at you! With so many Happy Planner budget possibilities available, you can easily incorporate a monthly budget planner into your everyday planner.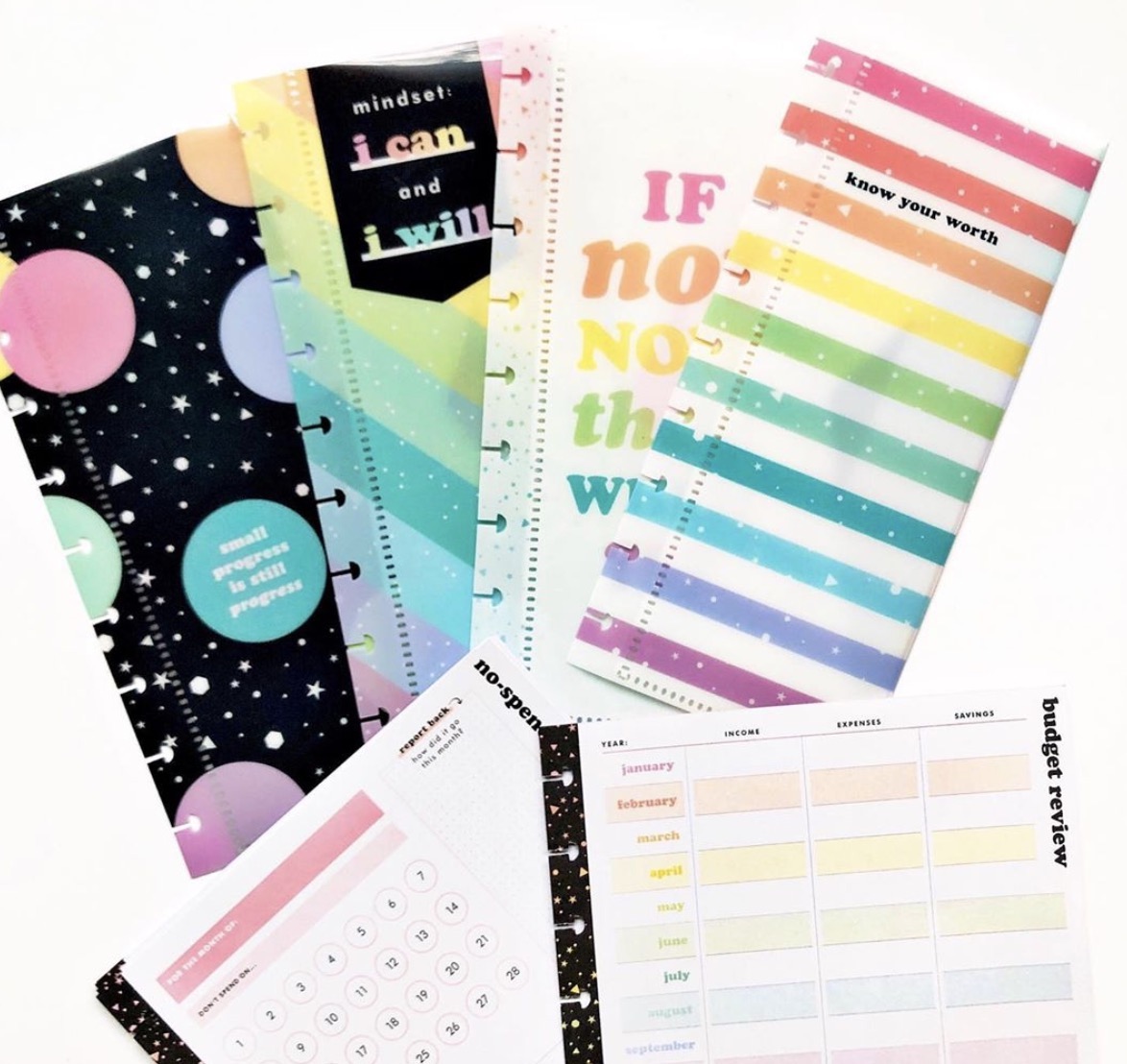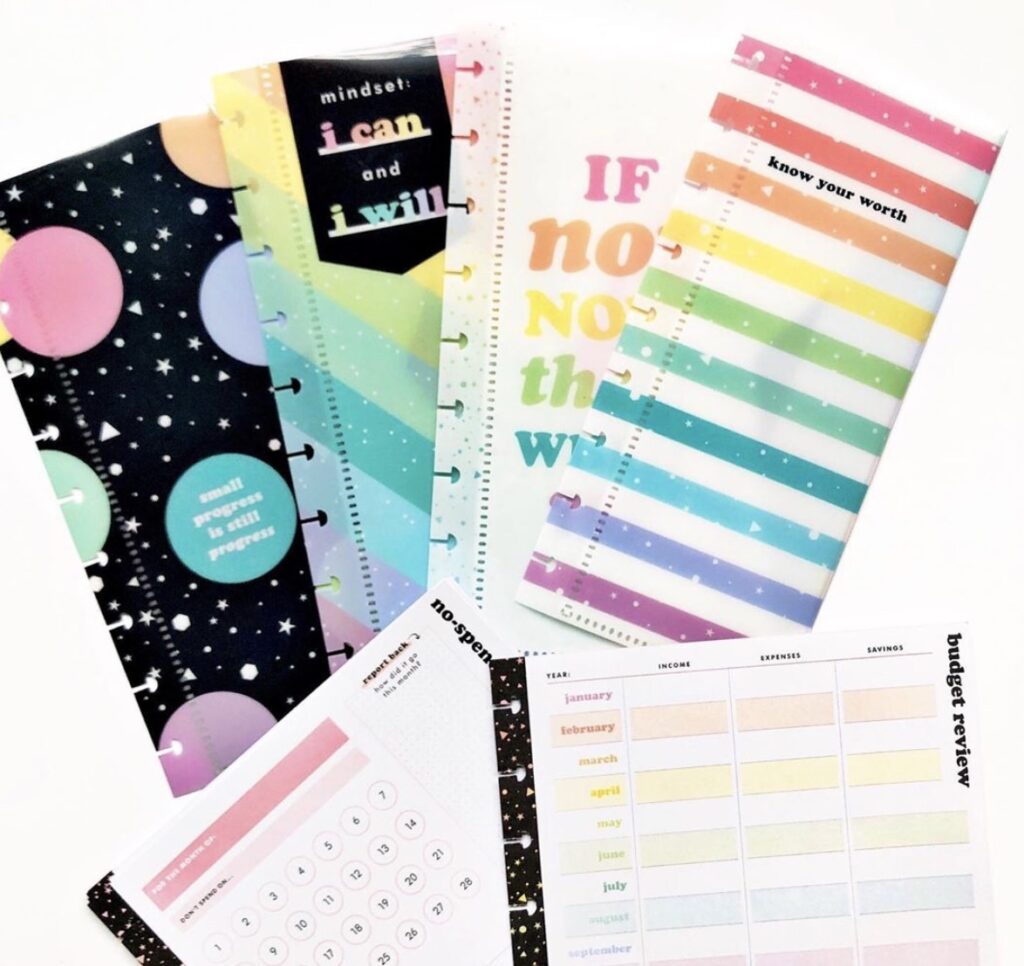 And, don't forget! If you can't find a pre-made budget planning system that you like, use a DIY planner and make your own! After all, the goal is to keep you accountable to your budget and achieving your financial goals. Being a slave to a planner that doesn't work for you is not the goal!