We may earn a small commission for purchases made through affiliate links in this post. For more information go to our Privacy Policy.
Choosing a theme for the month in your bullet journal or planner is what makes them so creative and fun.
There are many themes you could choose for October, however, Halloween bullet journal doodle ideas are probably at the top of most everyone's list. Because…who doesn't love a Halloween layout?!
Especially one that involves a classic like Hocus Pocus. If these doodles of the Sanderson sisters and Book don't inspire your Halloween doodles, I don't know what will.
(learn the basics of how to draw a book with these step-by-step tutorials)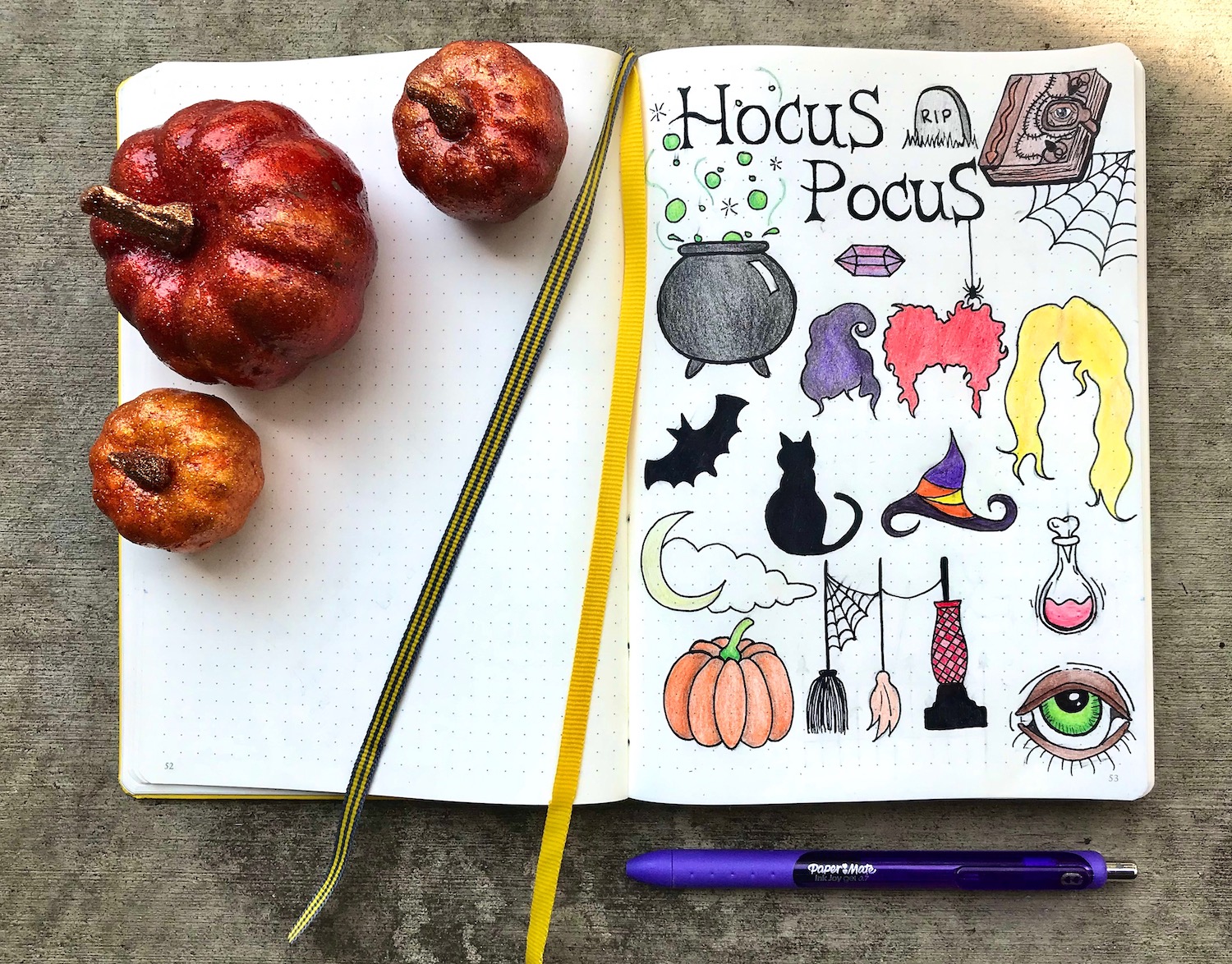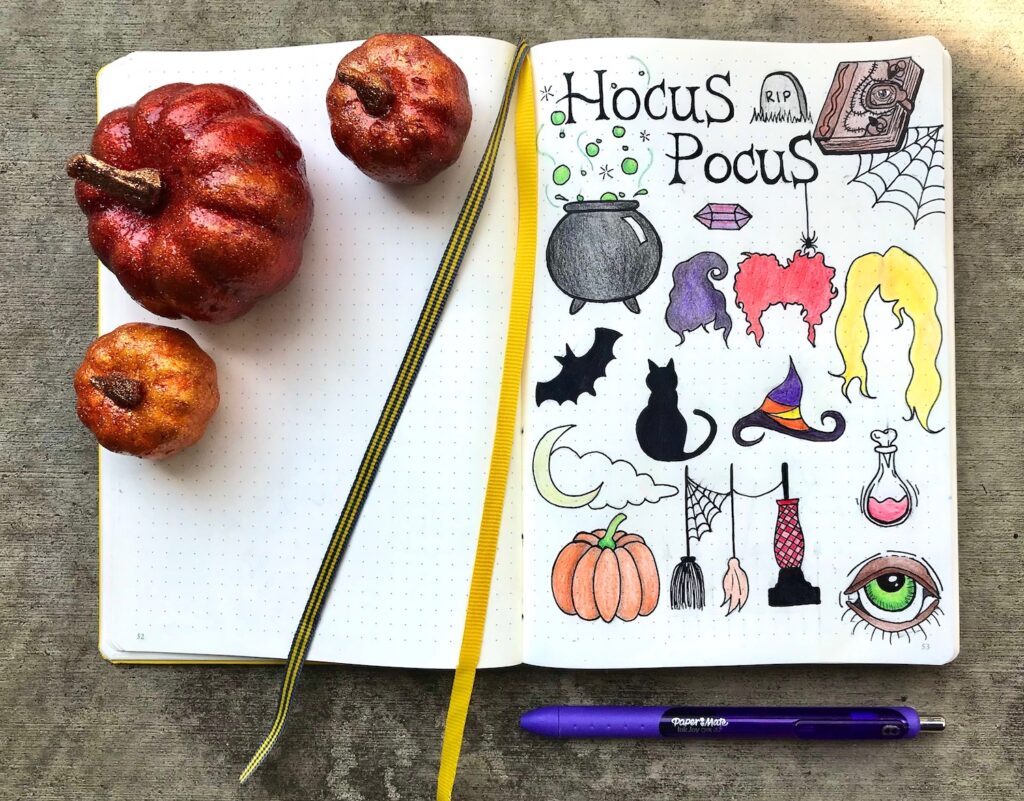 There are a number of ways to create that Halloween vibe in your bullet journal or planner. Colors that represent the holiday are usually greens, purples, oranges (golds), and black.
Something about that color combo just makes my heart pitter patter!
Using Halloween Stationary
Before you scroll down and get overwhelmed by all the designs and colors, I want you to know that you don't have to doodle in your bullet journal or planner.
That is what pre-drawn stickers and stationary is for.
Journaling and planning is meant to fit your and your style. If you don't draw then don't force it. Unless it is something that you have added to your list of things to learn.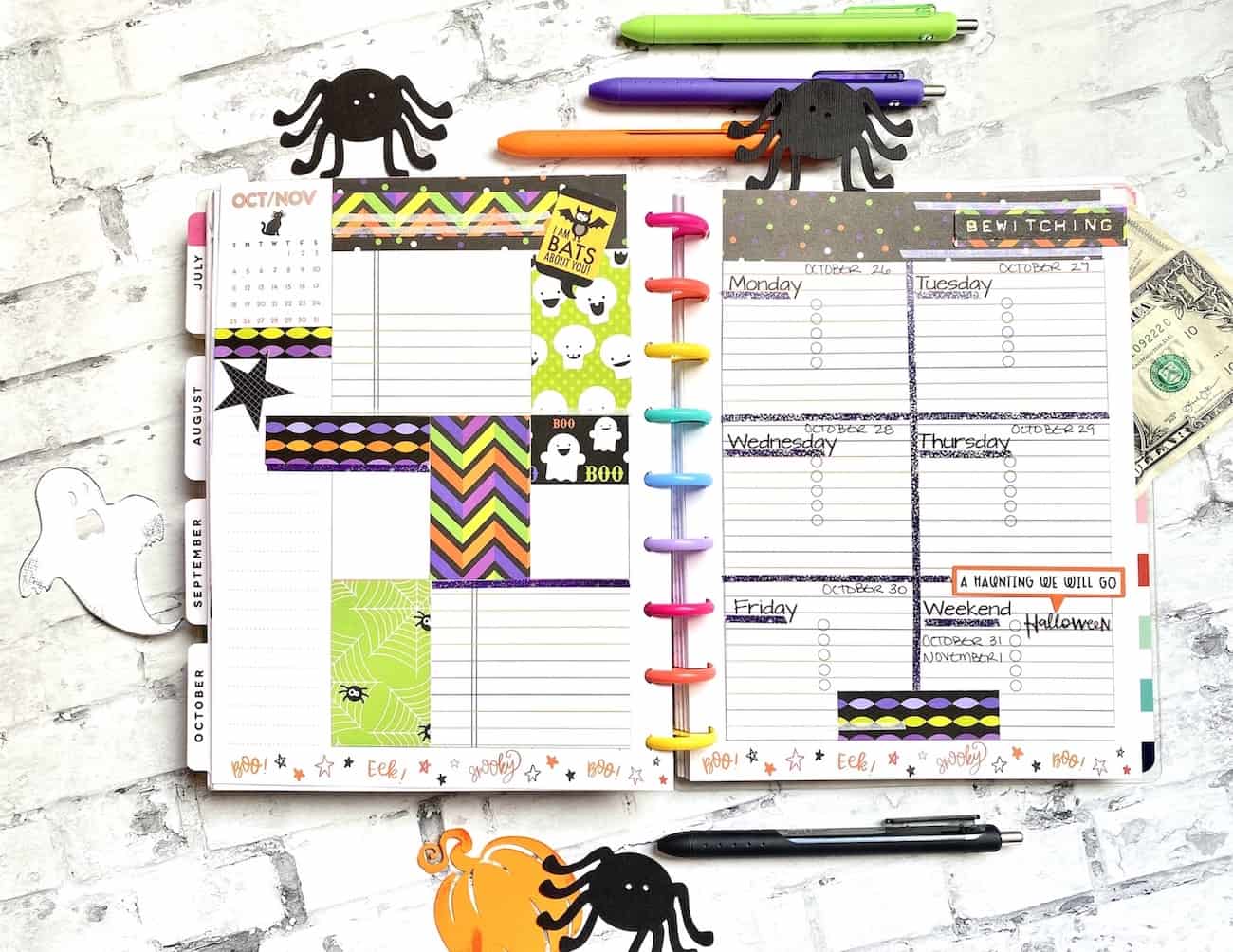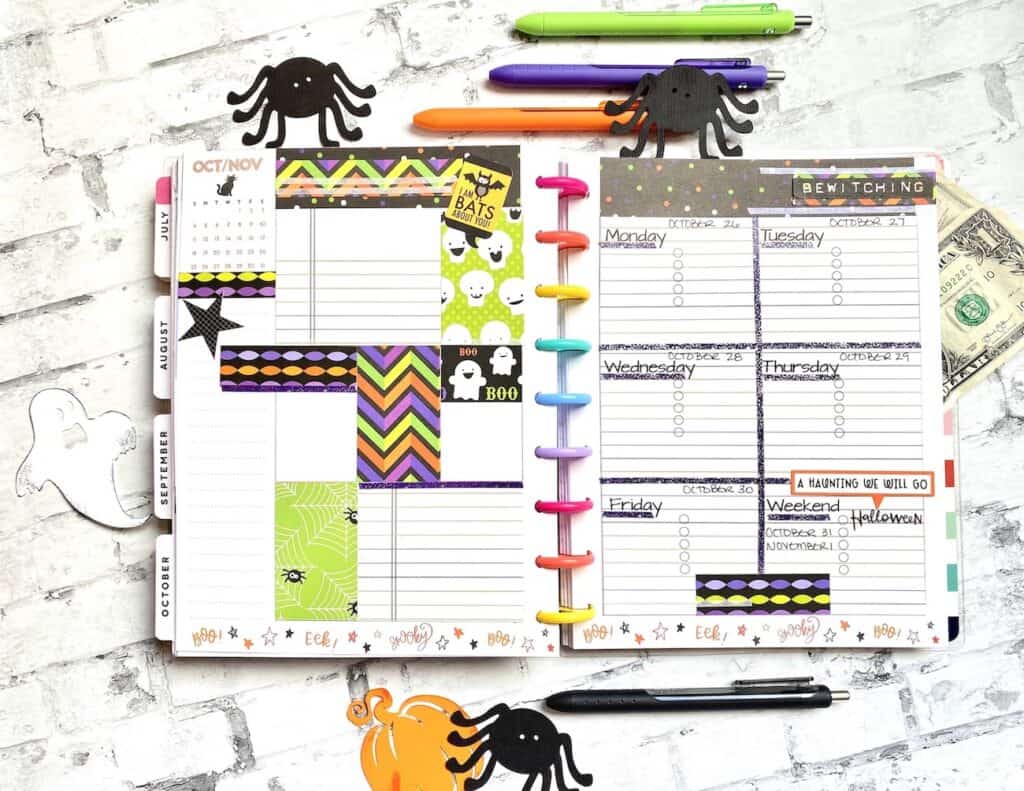 It is possible to have fun, whimsical, stunning, and creative pages and spreads with stickers, washi tape, scrapbooking ephemera, and other art supplies.
Design pages you will love. Not pages you "think" you need to love.
Here are some great supplies to get started with if you don't want to doodle on your pages.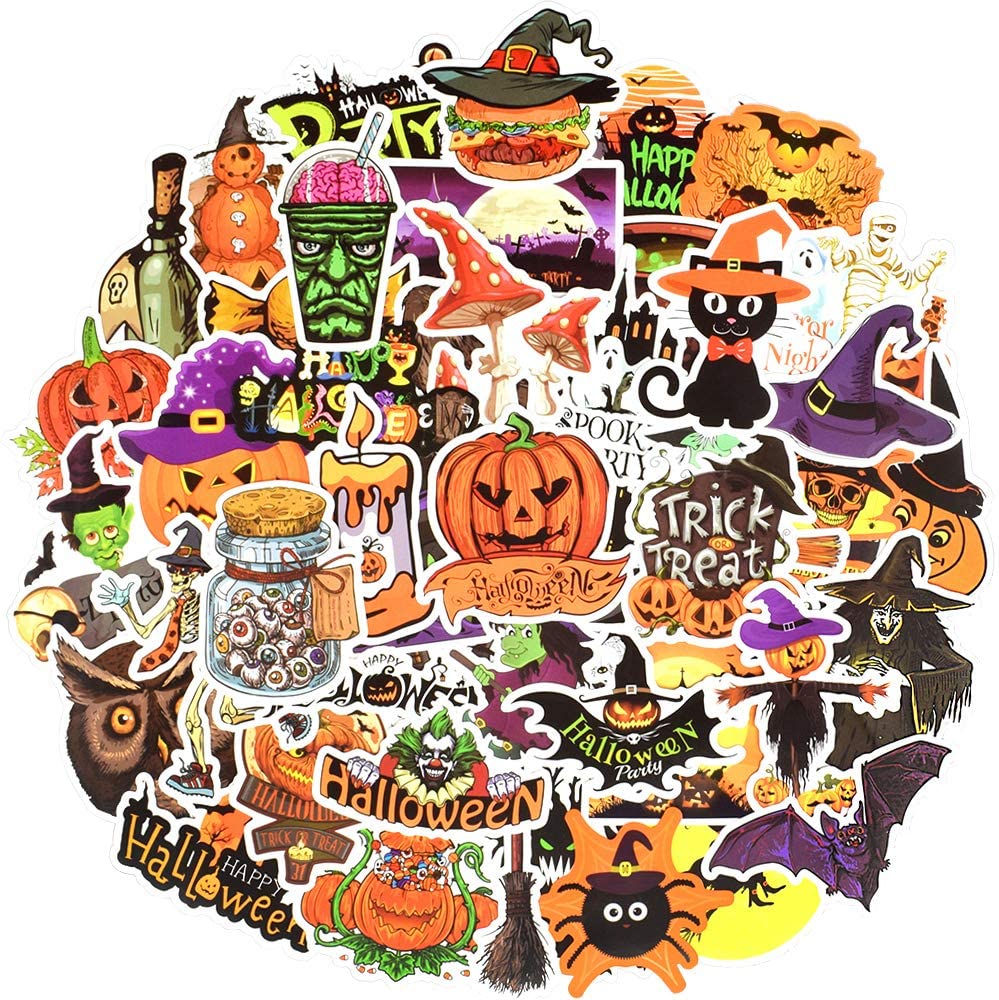 Halloween Stickers
A large collection of vinyl Halloween stickers that can be used on bullet journal spread, planner layouts, and even your water bottles!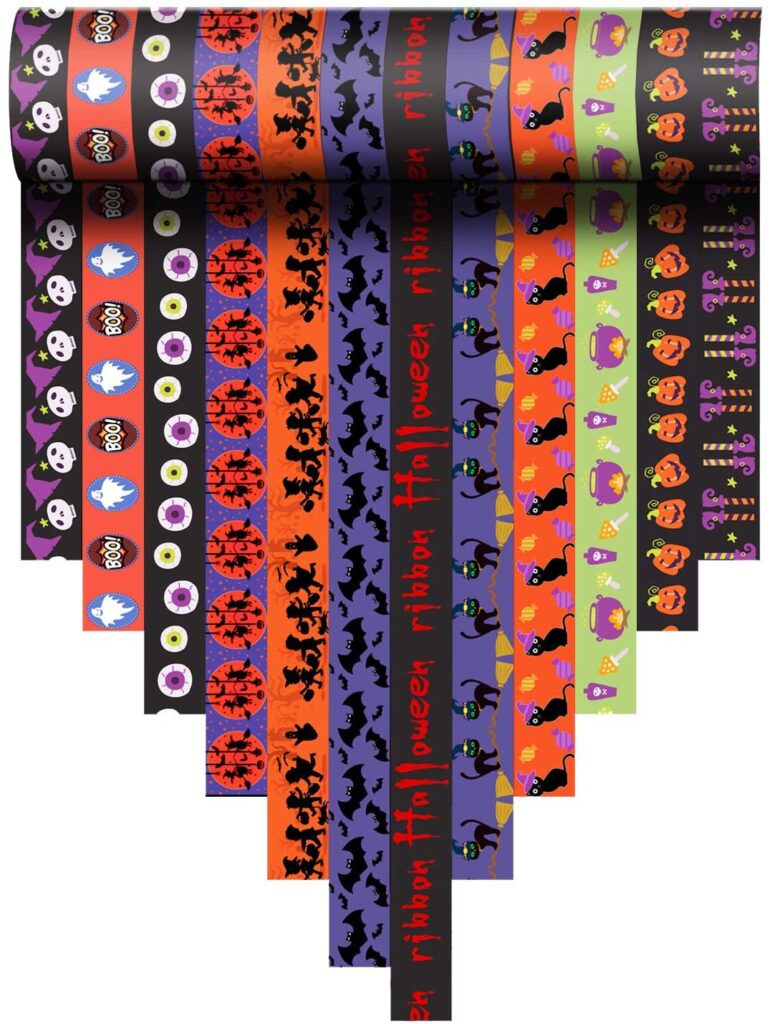 Halloween Washi Tape
12 different patterns and designs for bullet journal borders, decorations, and adding a punch of color to your spread.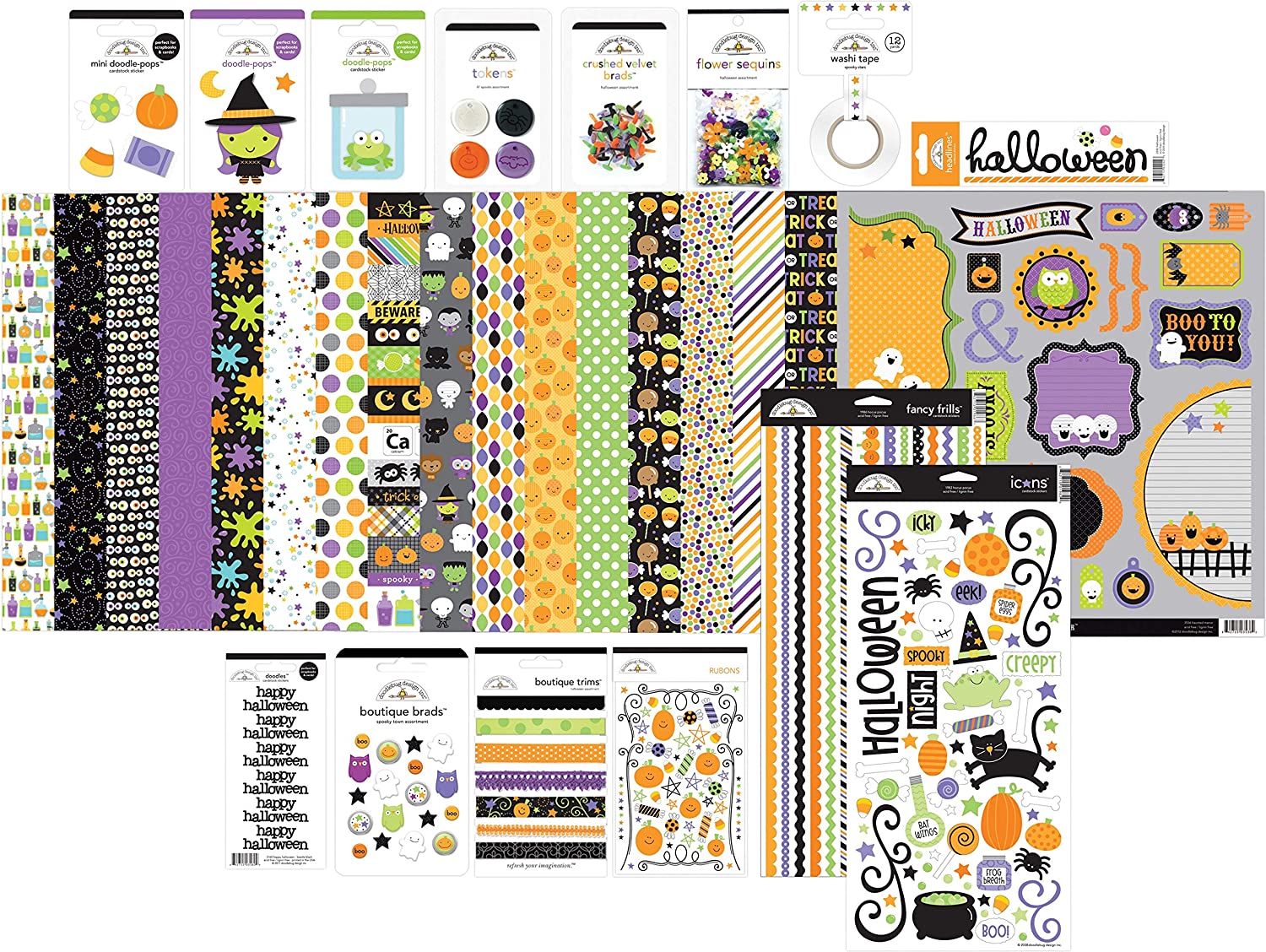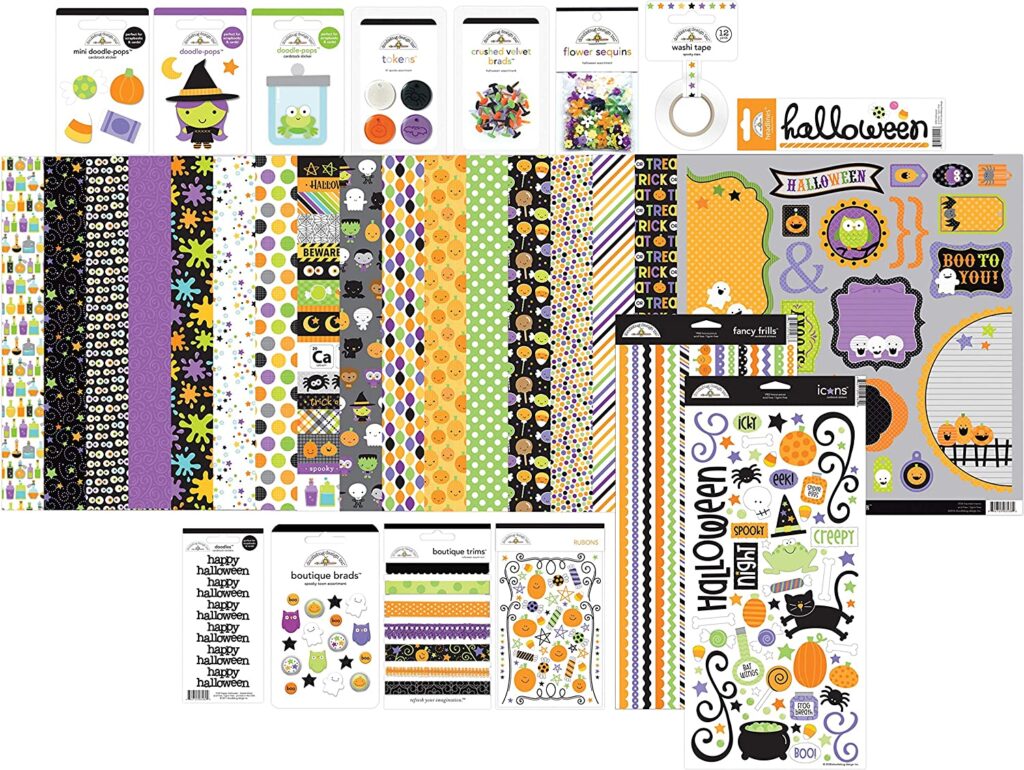 Halloween Scrapbook Paper
I am OBSESSED with Halloween scrapbook paper. I have a life time supply…but I always buy more. This set makes my heart smile.
Simple Halloween Doodles You Can Draw
Drawing and doodling is a lot like writing. It takes practice.
You didn't walk into the Kindergarten room and start writing your name in script. It is entirely possible that you didn't even know what letter were yet. Or how to put them together to spell words.
Writing took practice. Lots of pencil work. Figuring out the mechanics of the letters.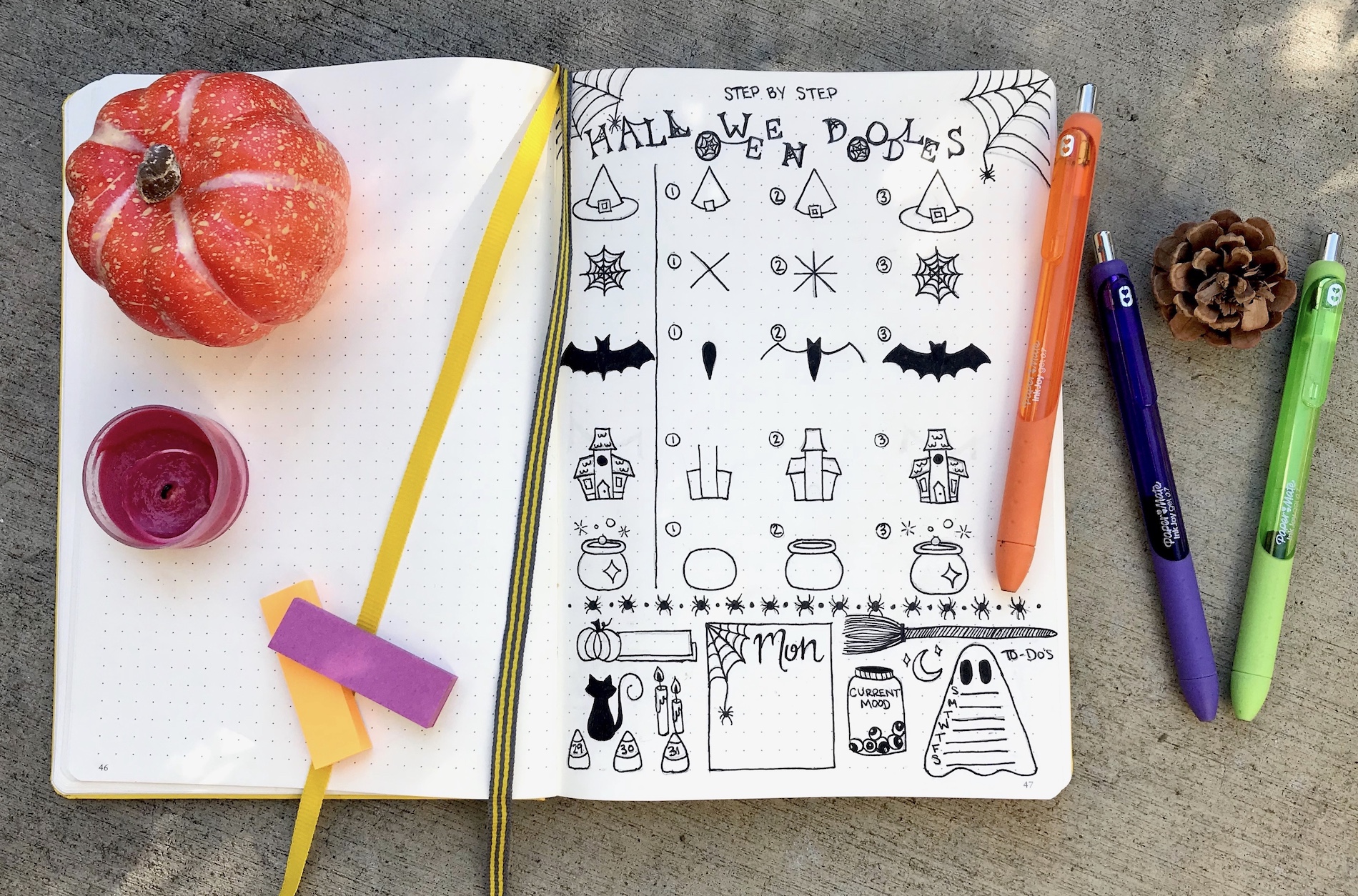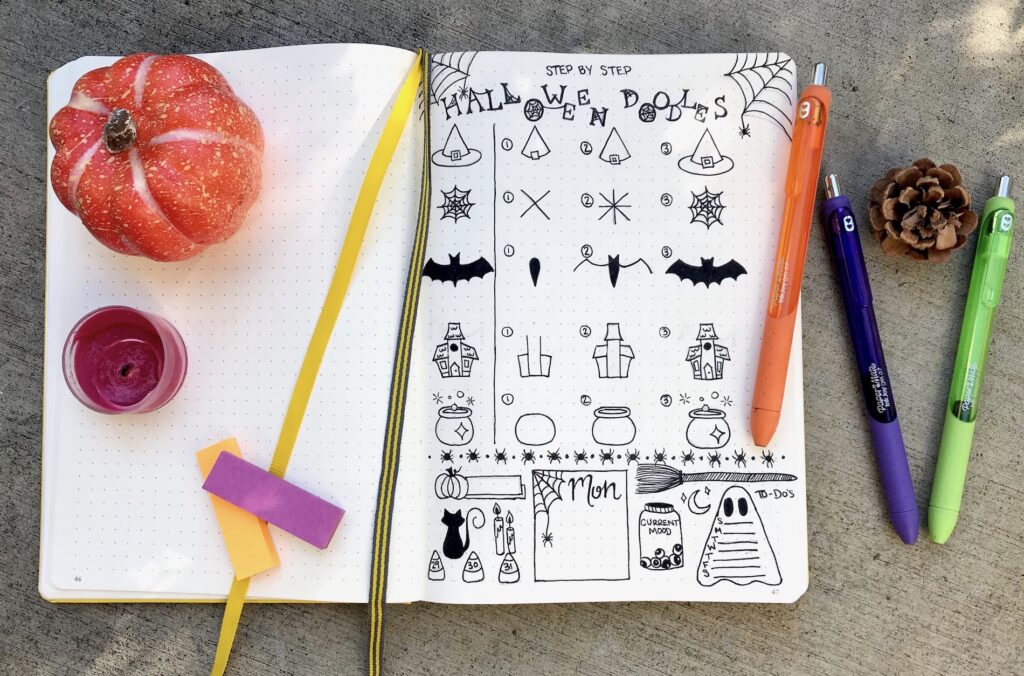 Drawing is exactly the same. And the more you work that muscle, the stronger it will be.
So, check out these fun doodles and flex your creative muscles! Get to making some easy Halloween drawings.
(If you would like to know about bullet journal and planner pens, you can read up more here.)
Halloween Doodle Ideas
Adding some Halloween doodles to your bullet journal or planner is a sure fire way to create that fall holiday feel.
Spiders, ghosts, pumpkins, skeletons, bats, leaves, webs, black cats, vampires, witches, spells, potions, cauldrons, and more will definitely set the mood.
Not sure how to doodle all those things?
This post has you covered. Browse all the ideas below for a fabulous collection of my favorite Halloween bullet journal doodle ideas. I think you will be very happy. They are spook-tacular (I had to).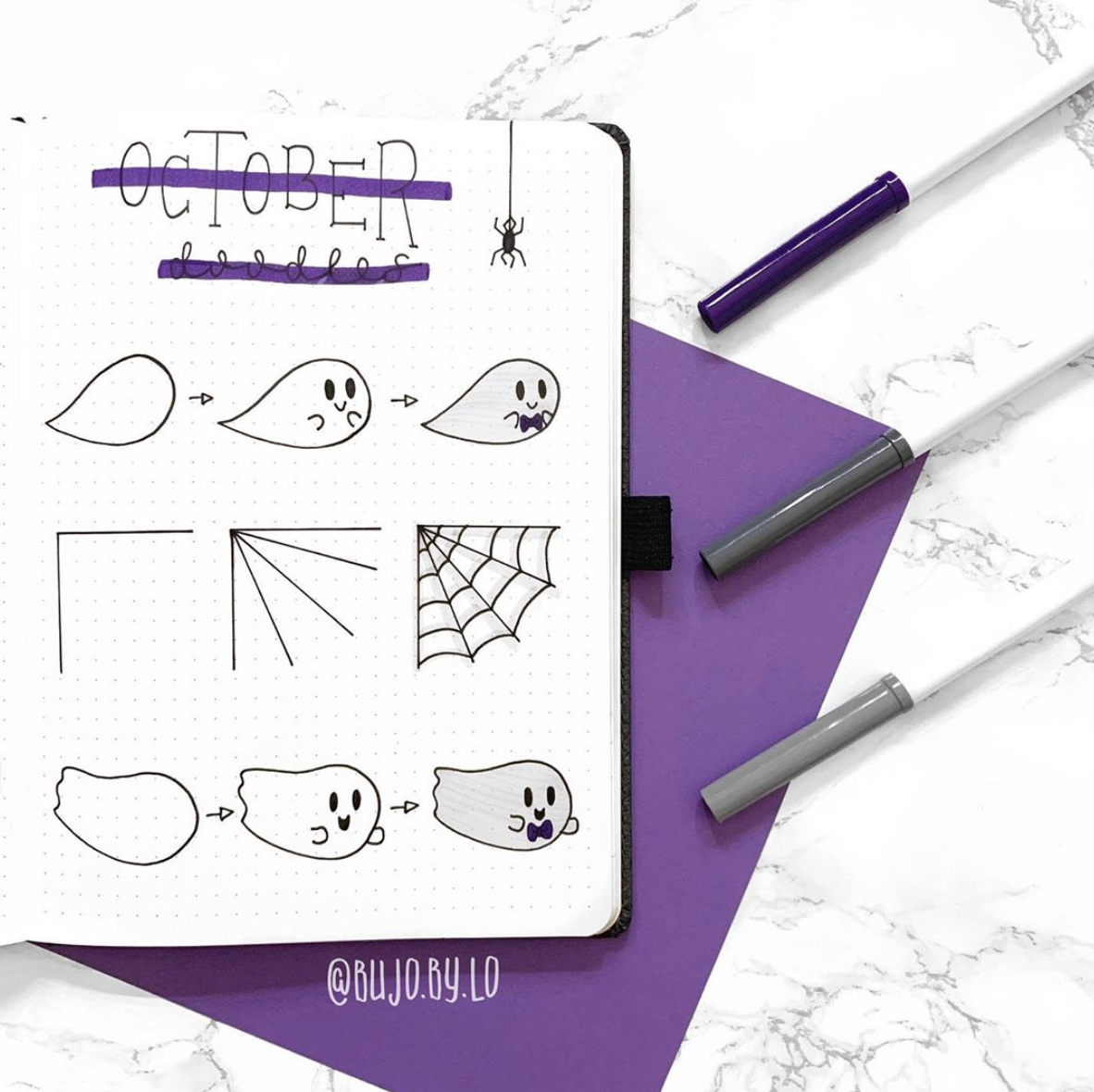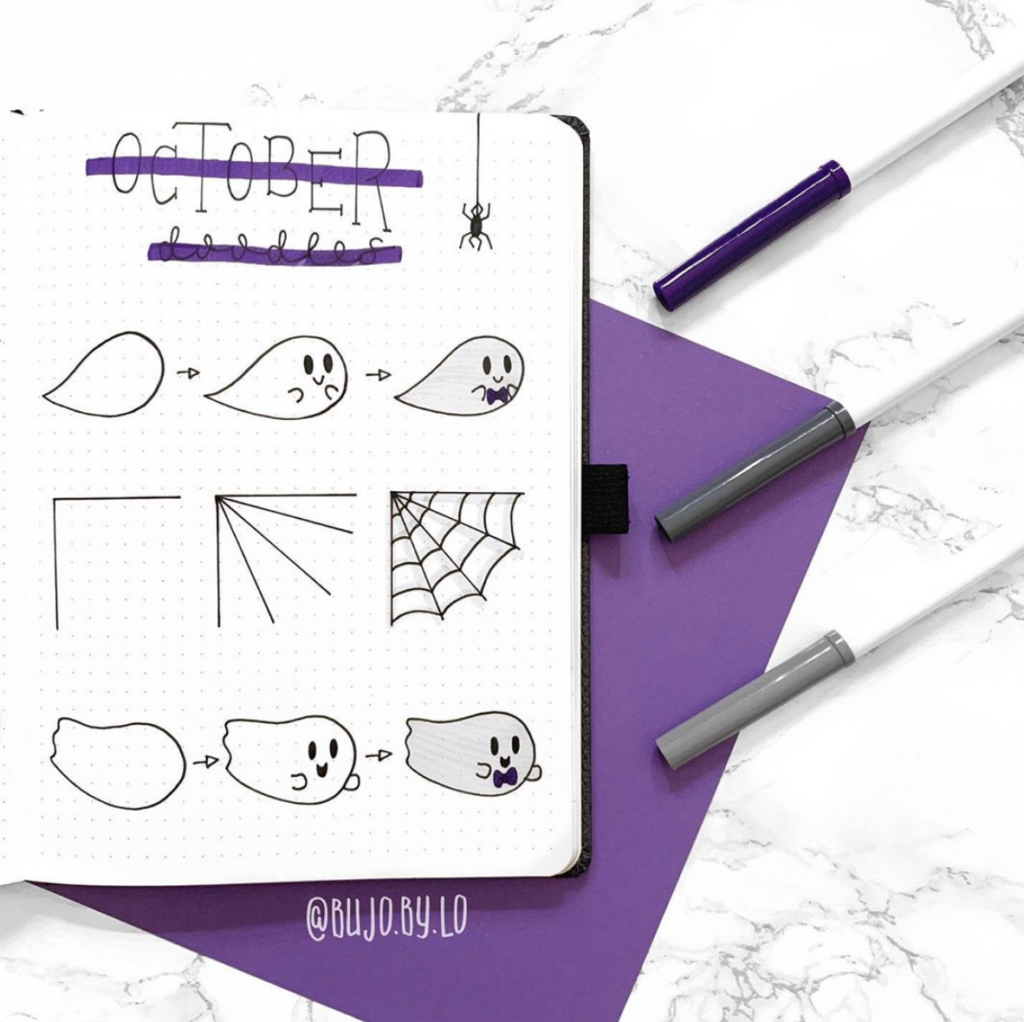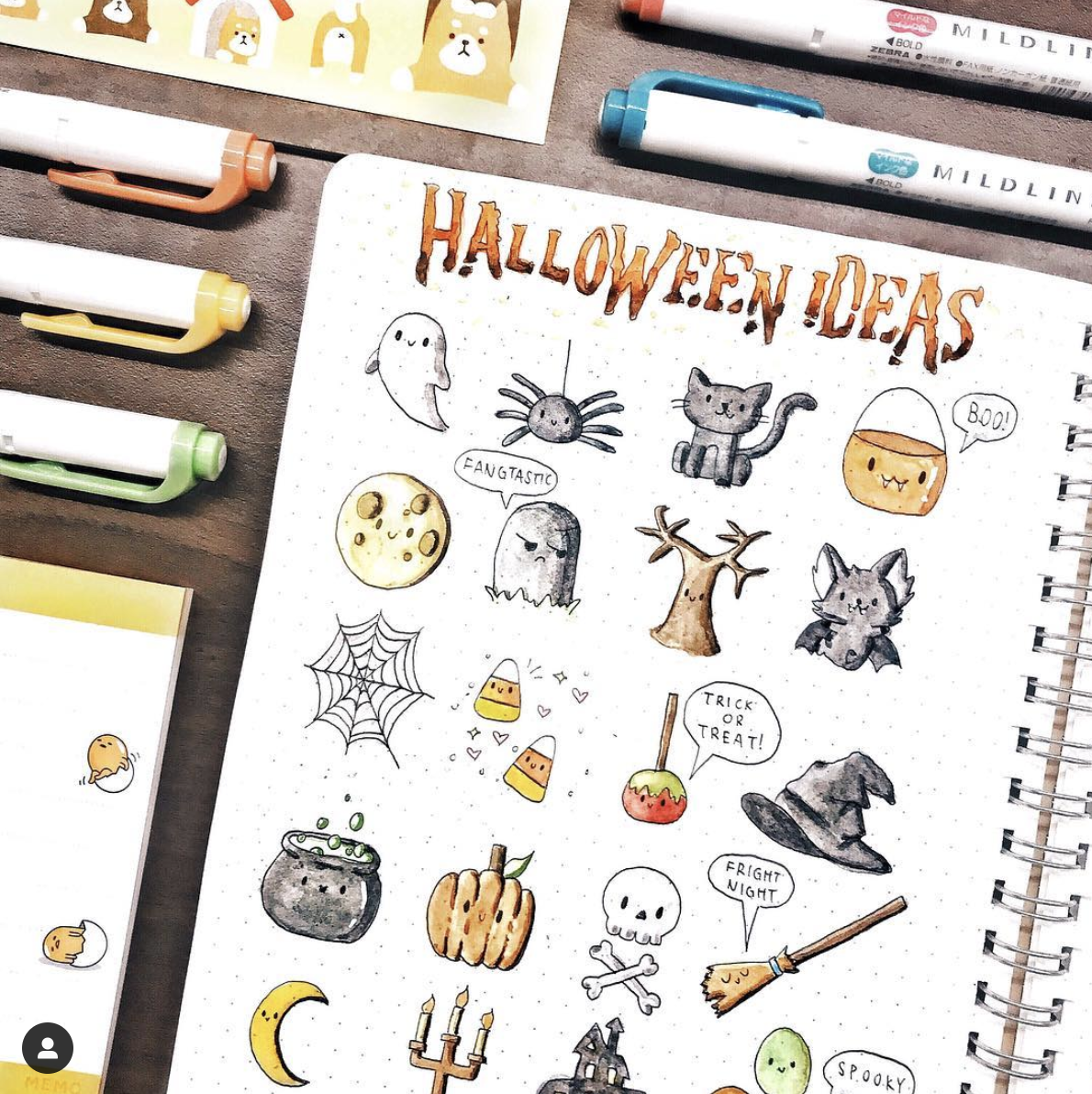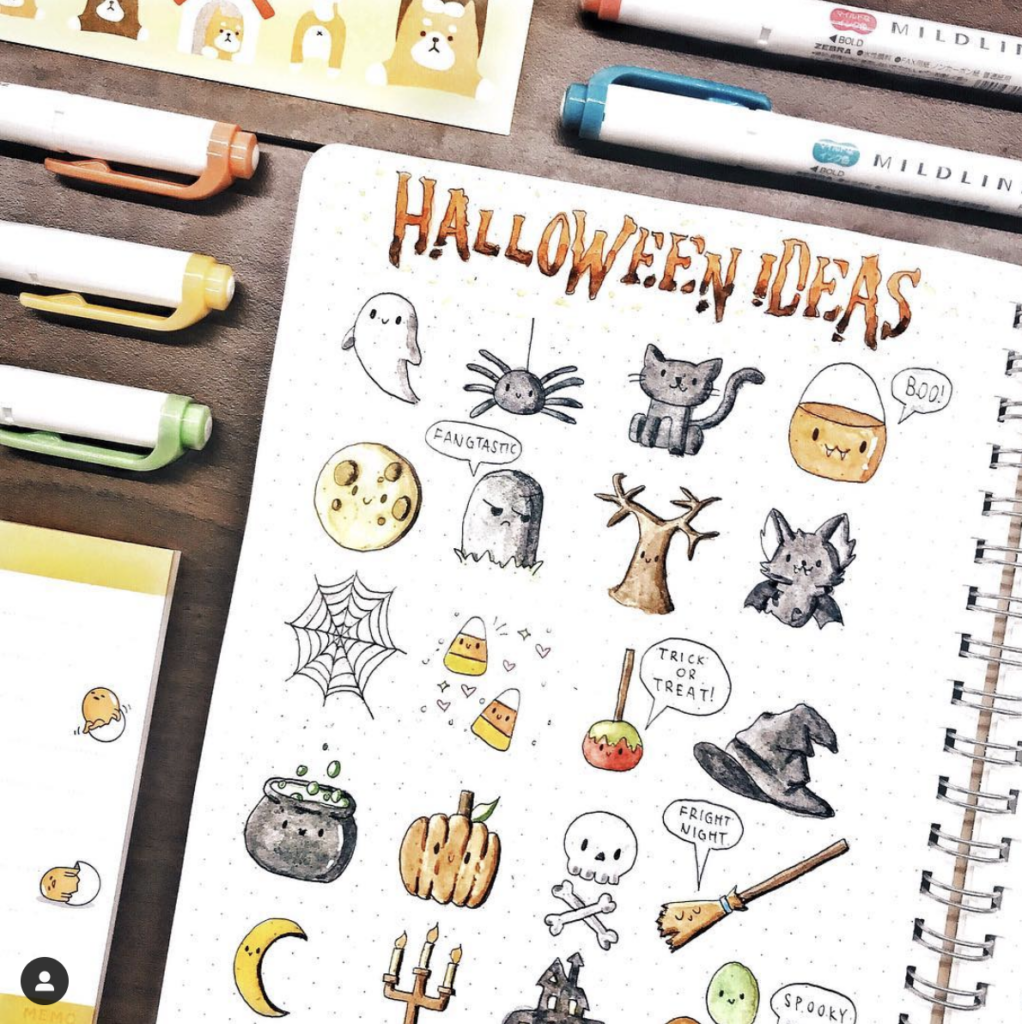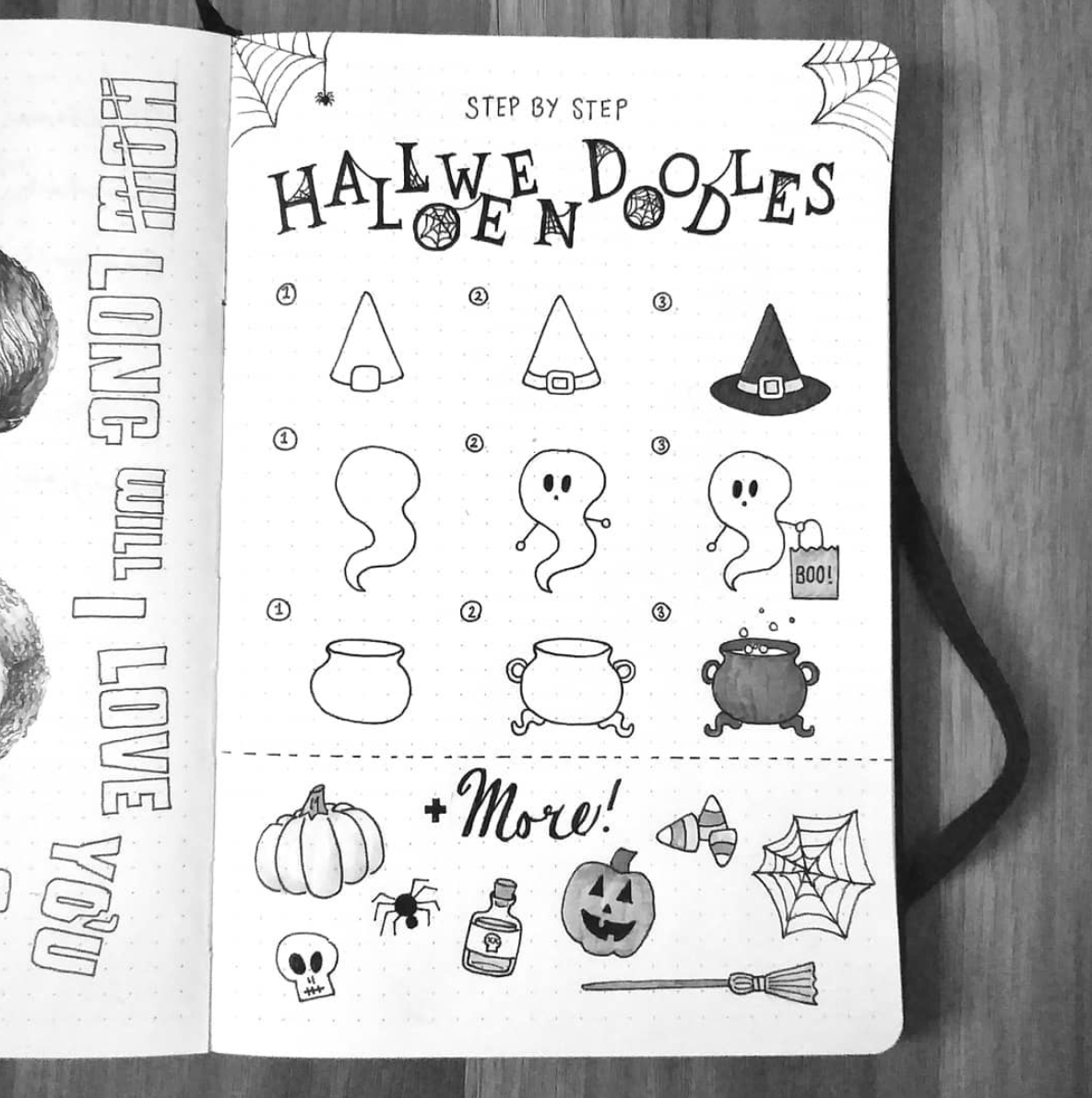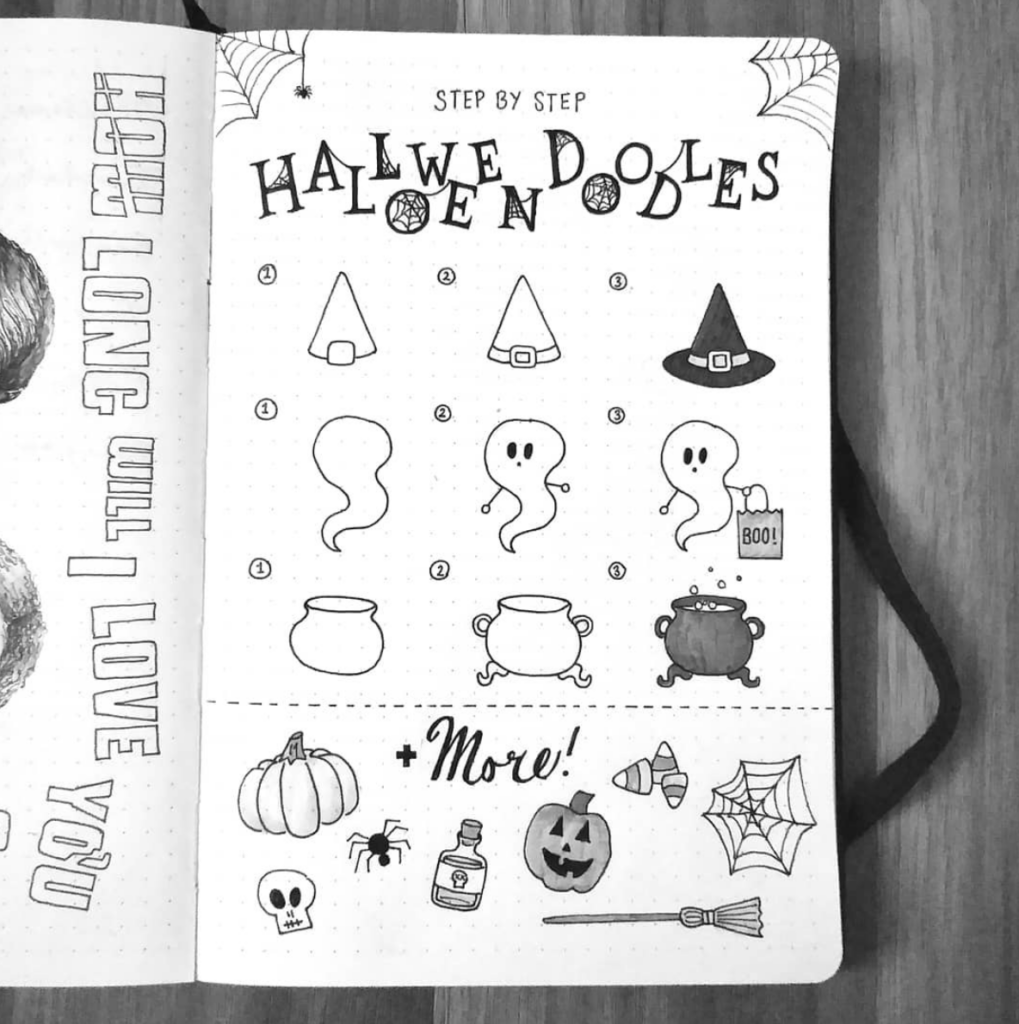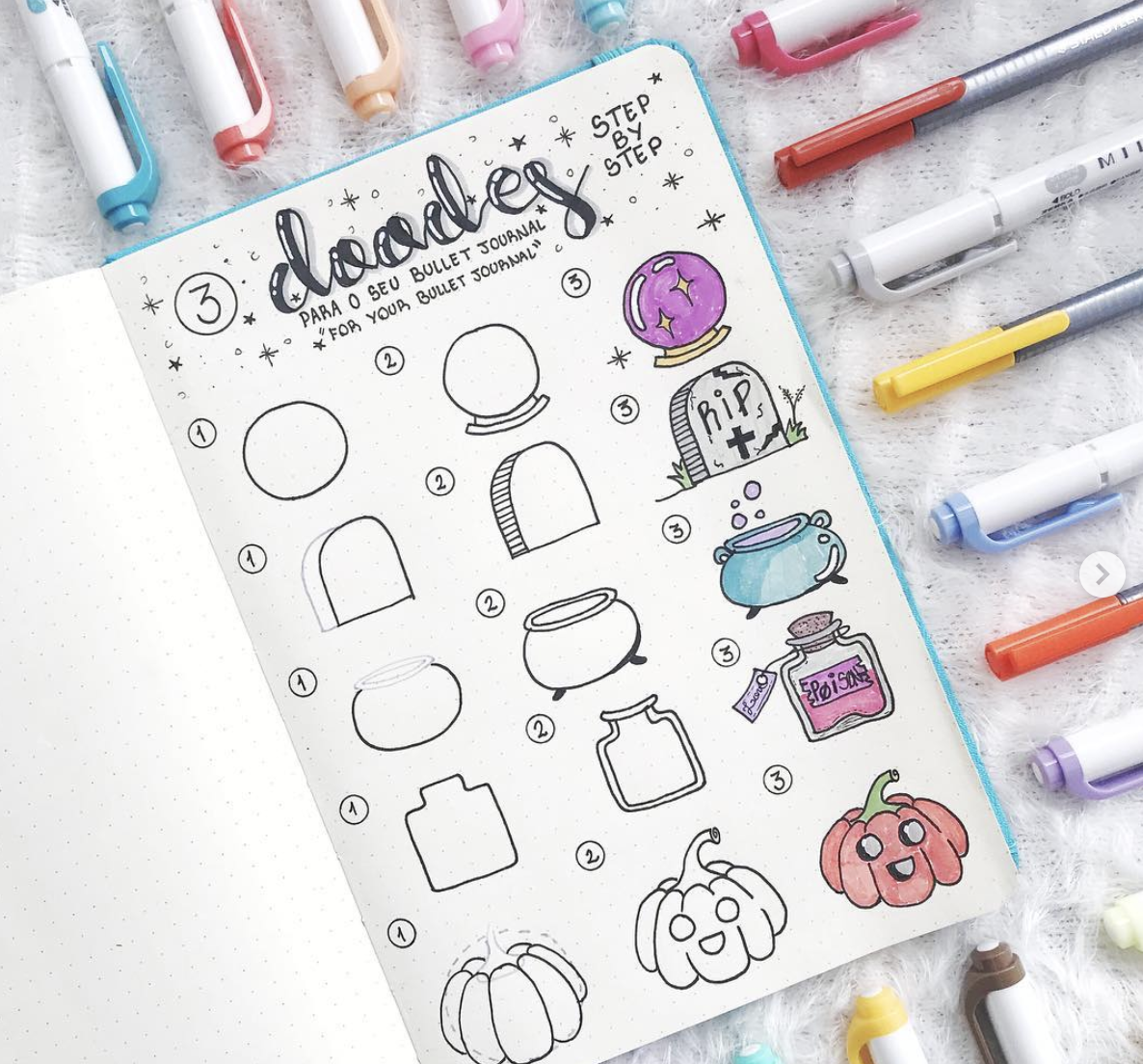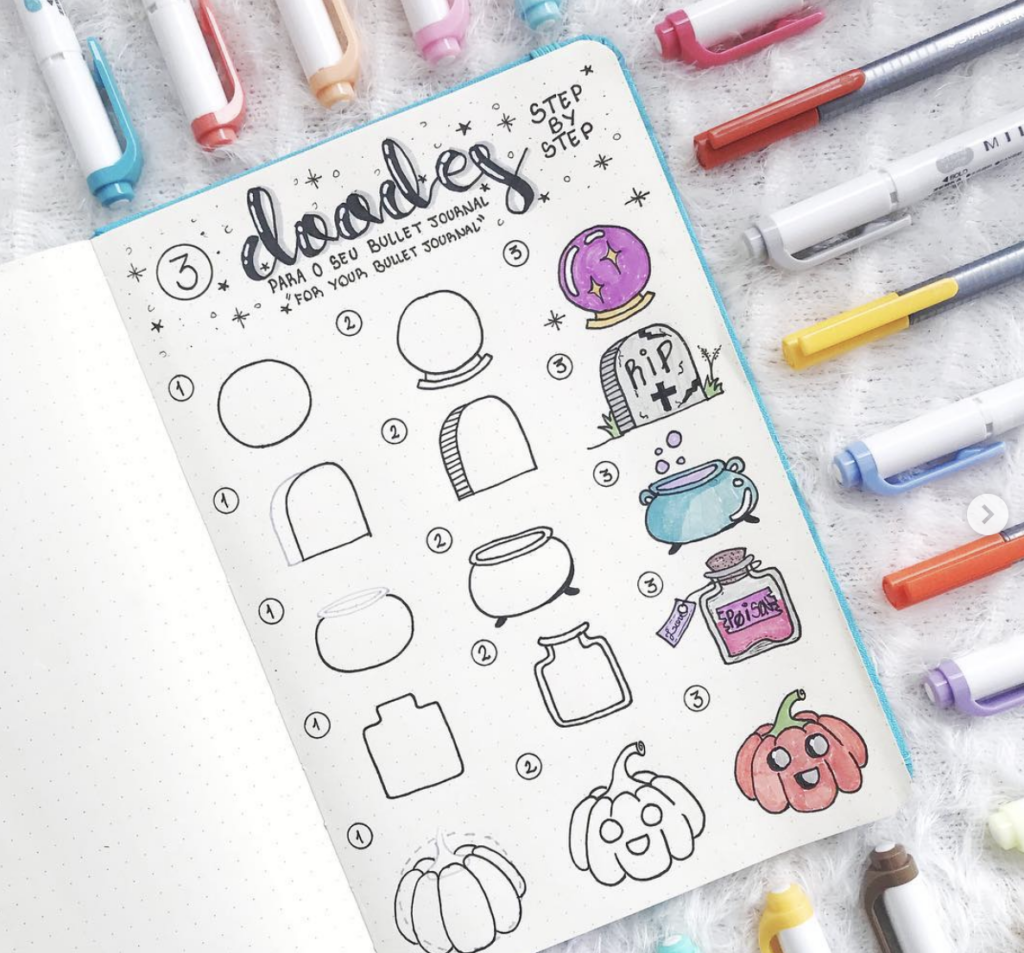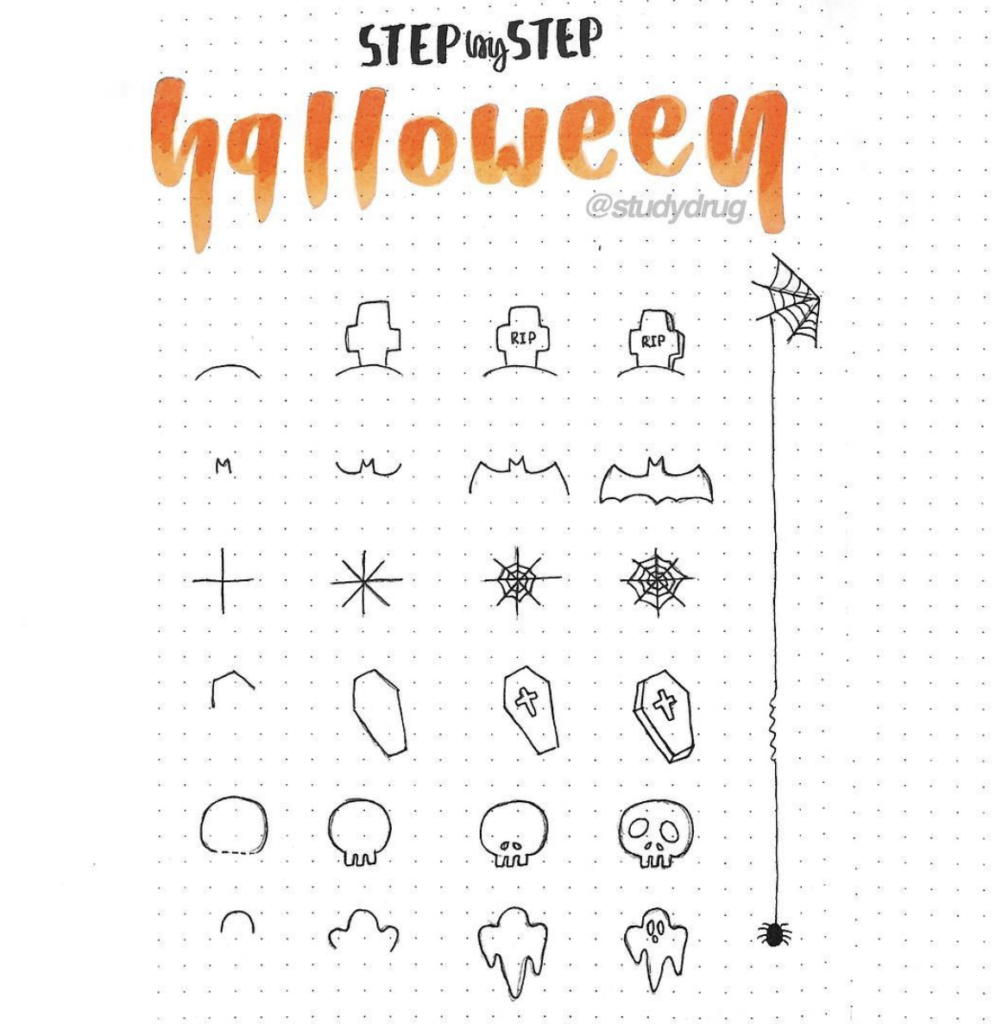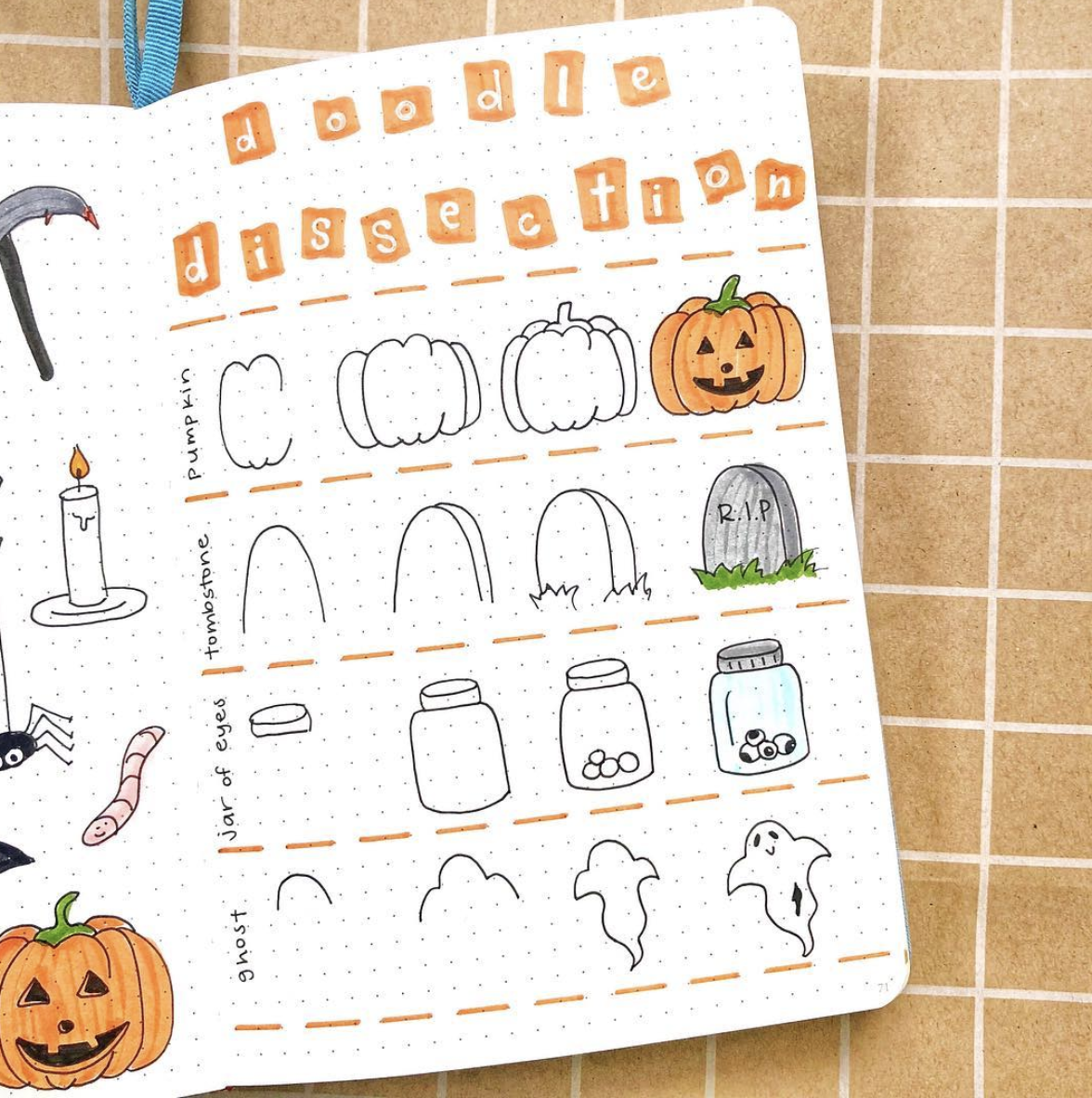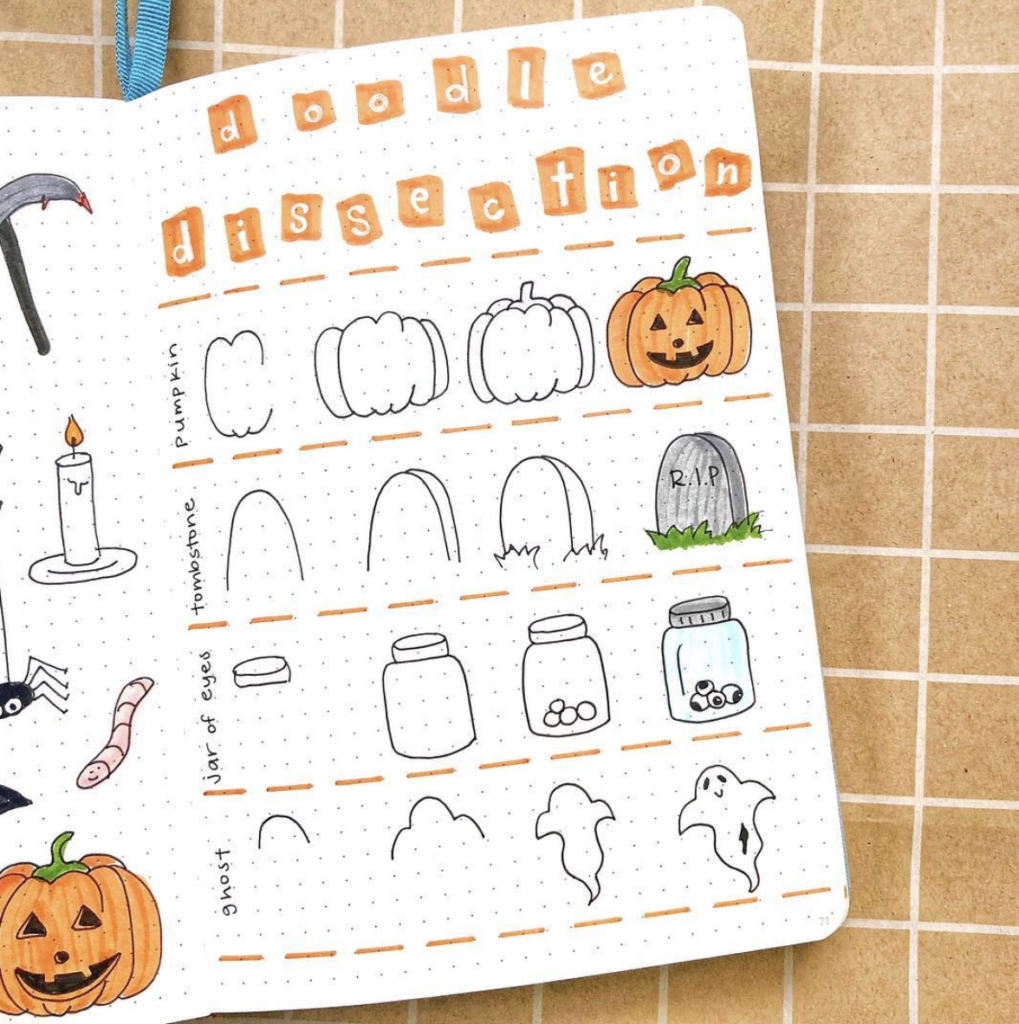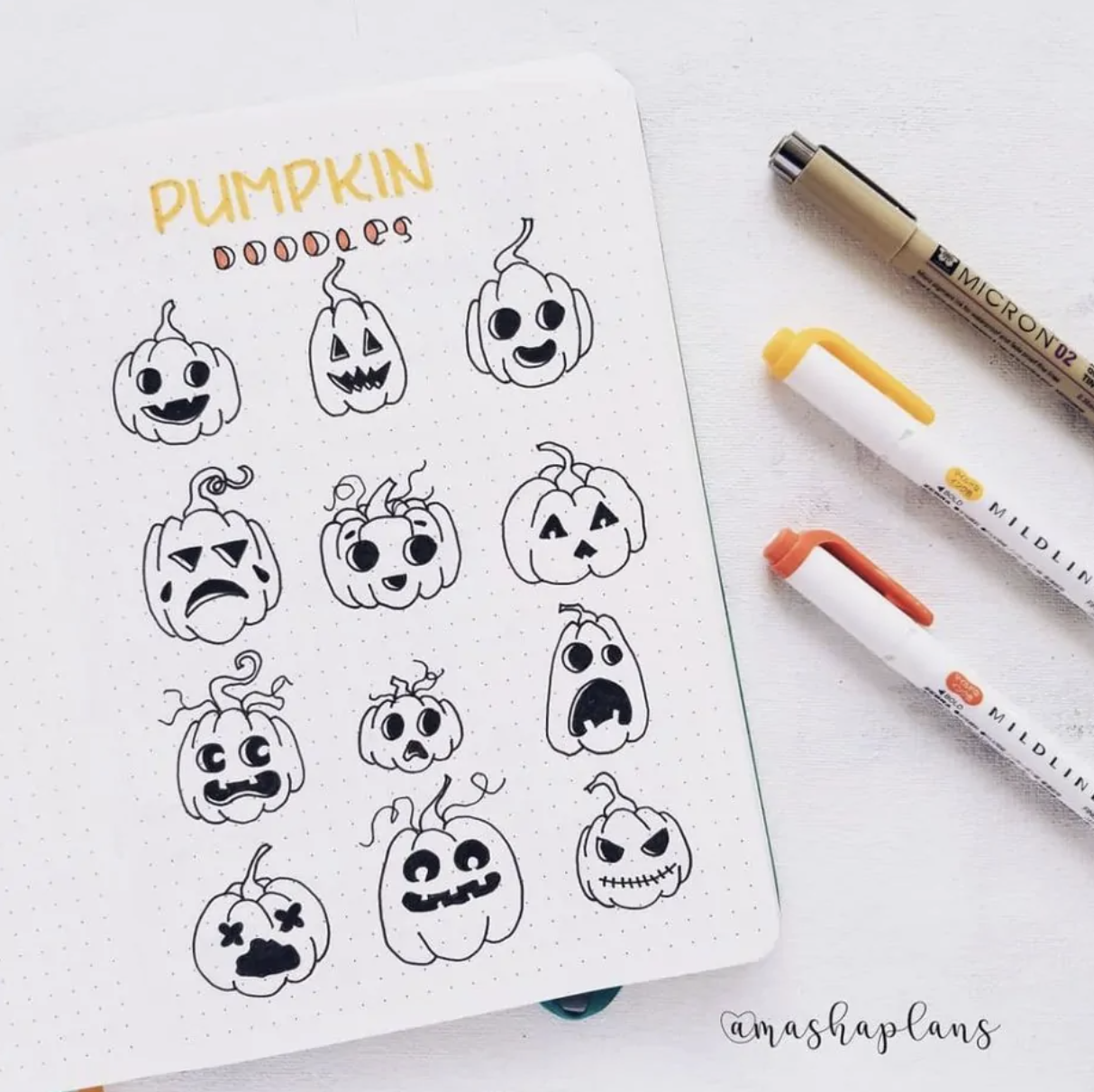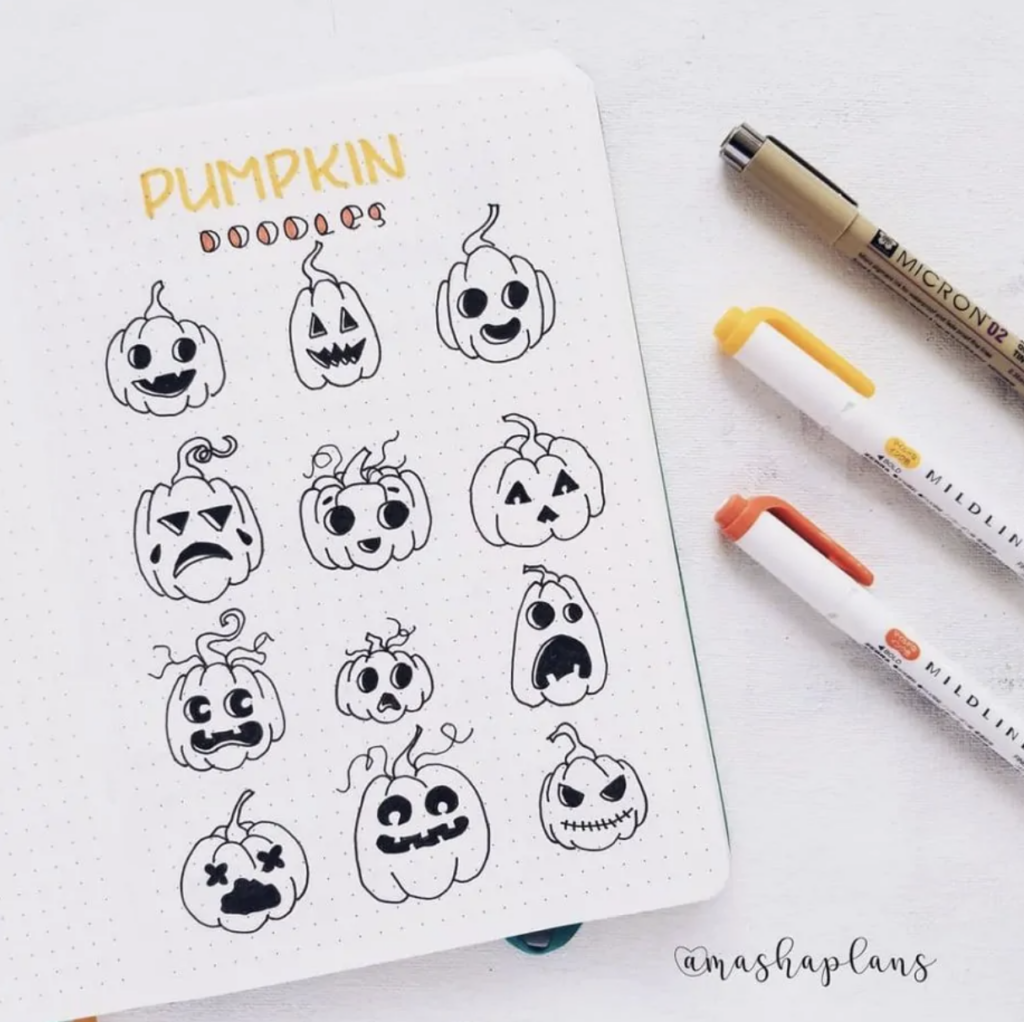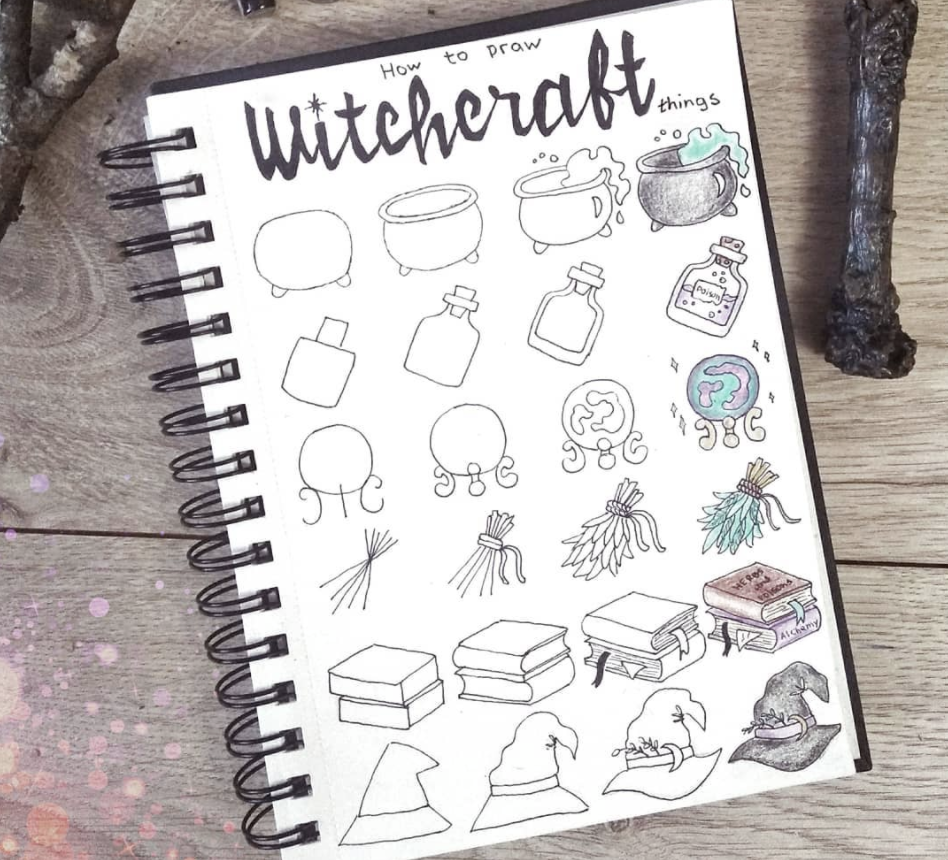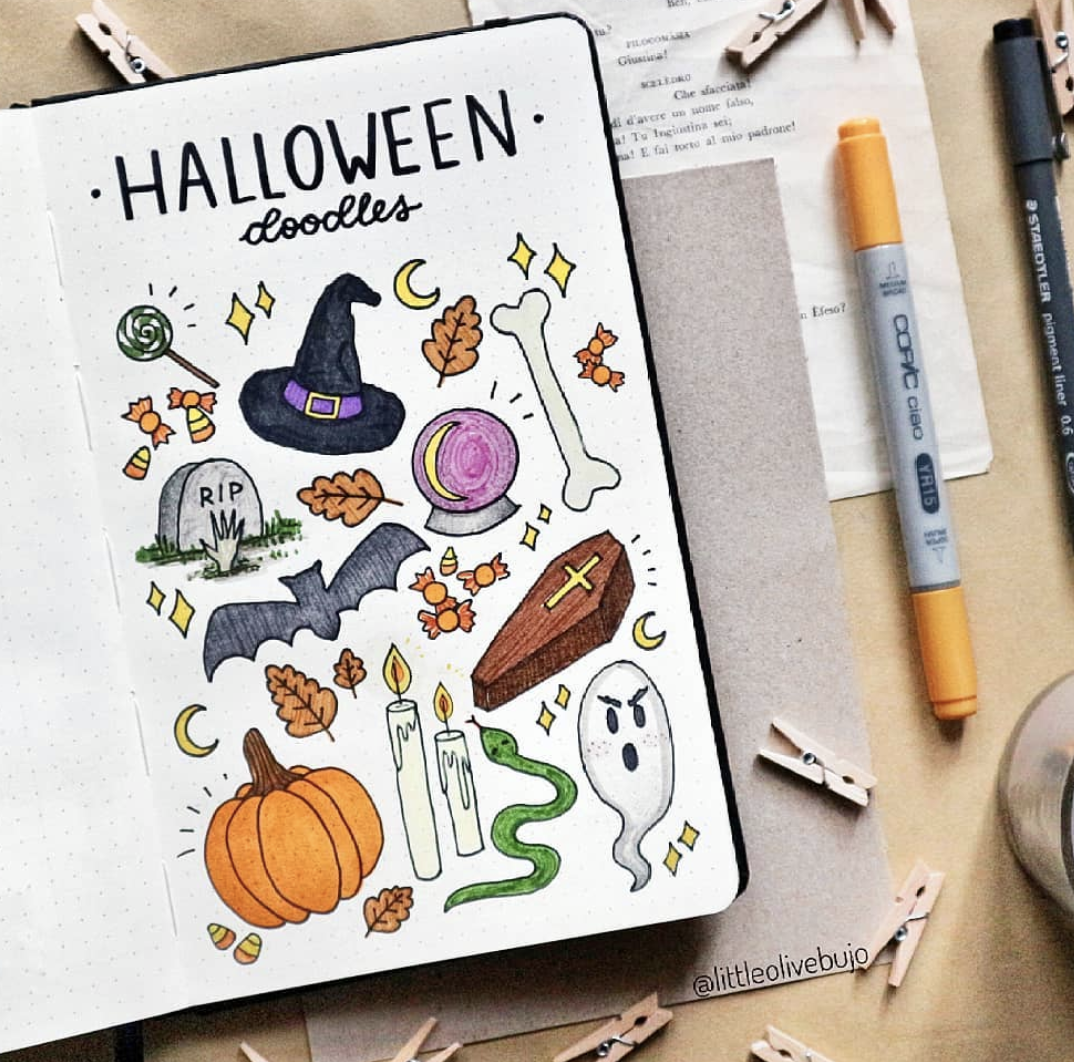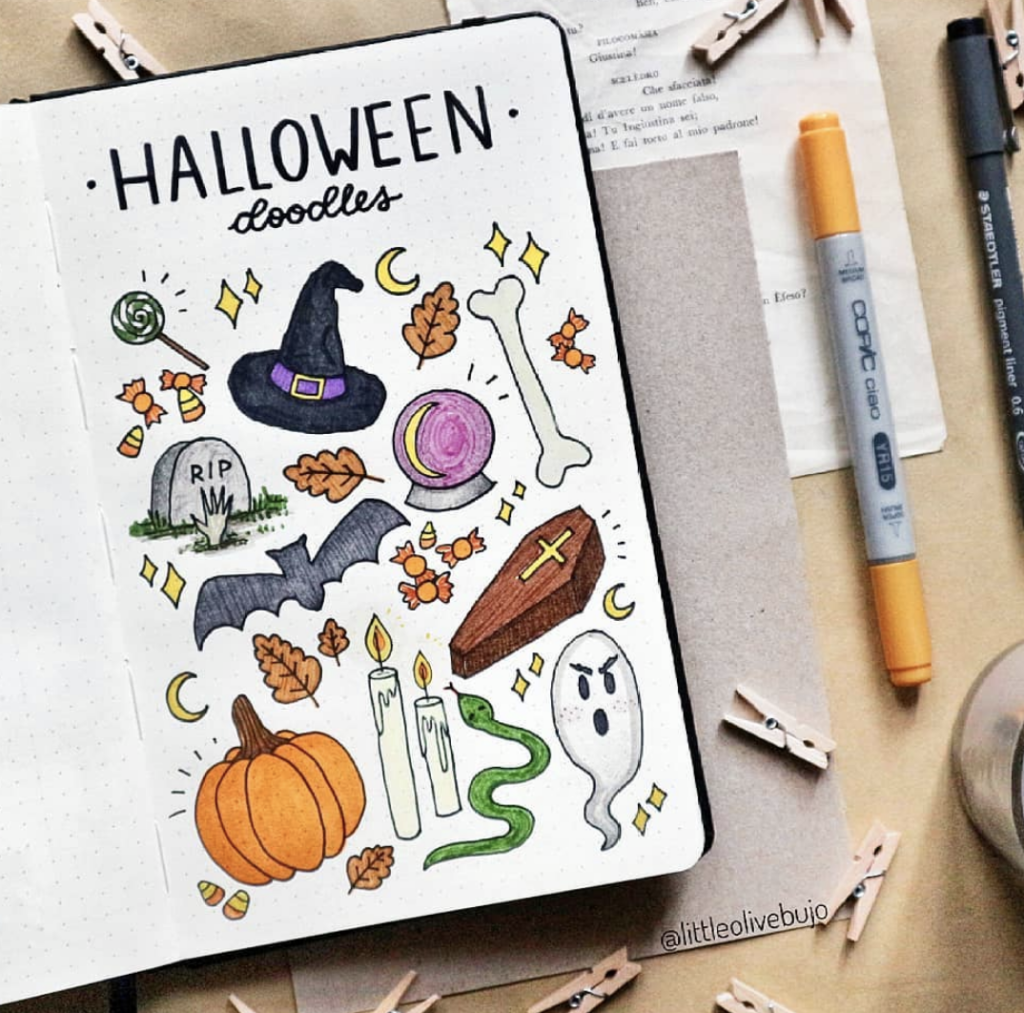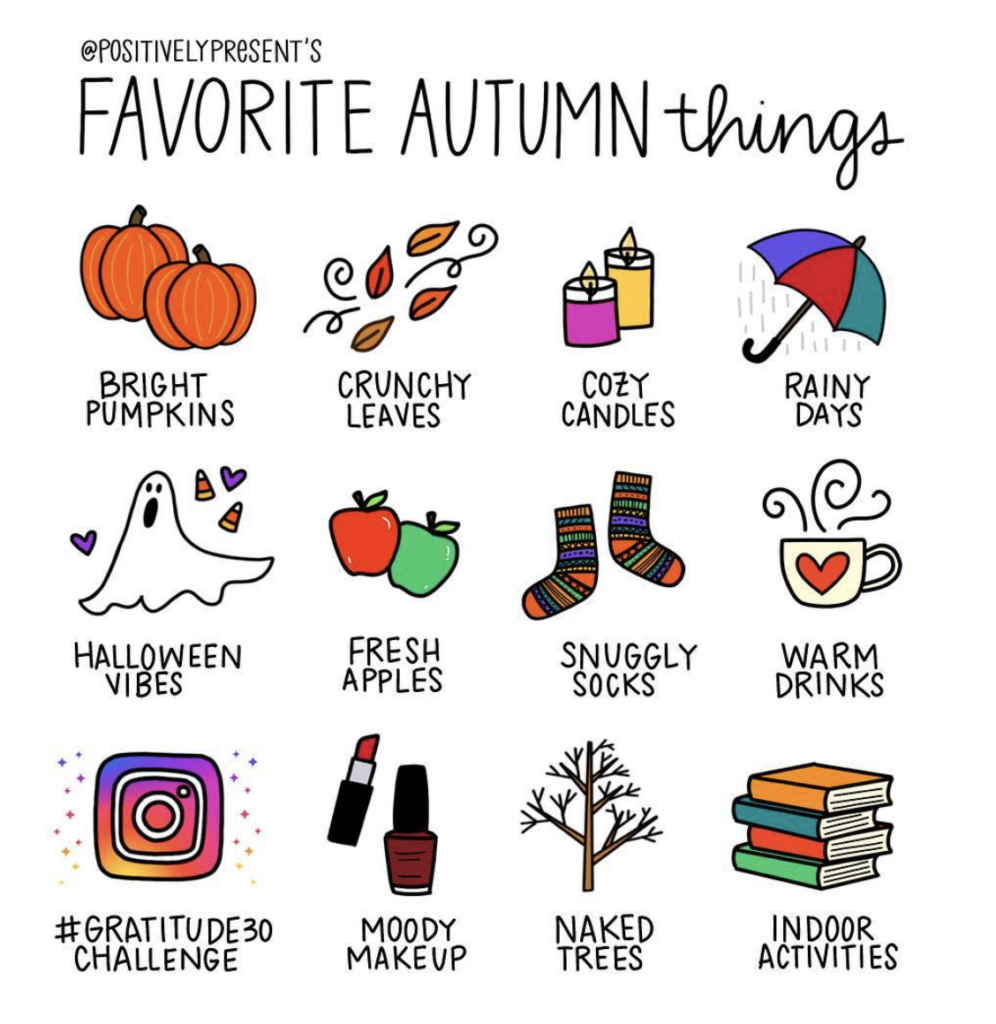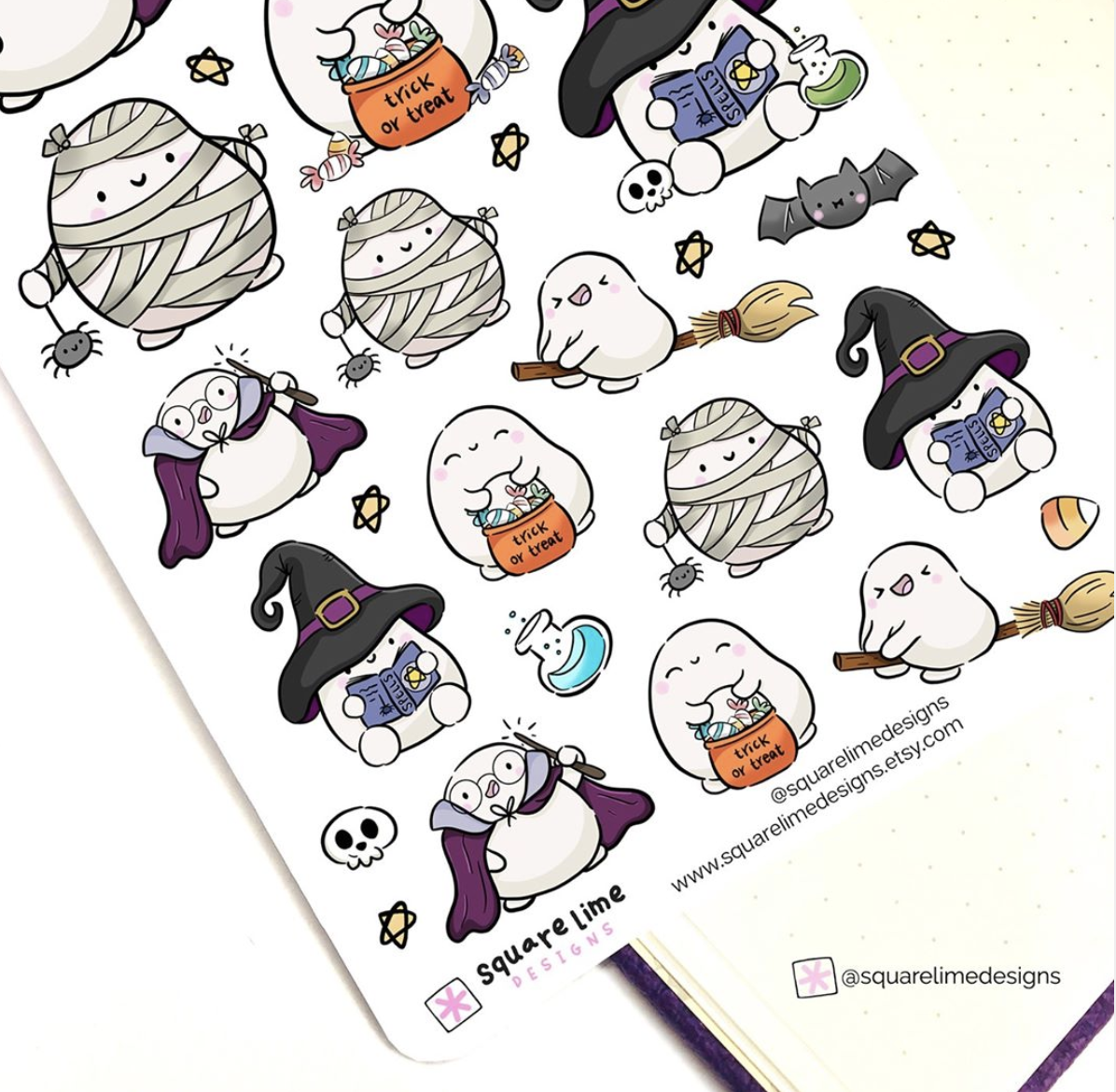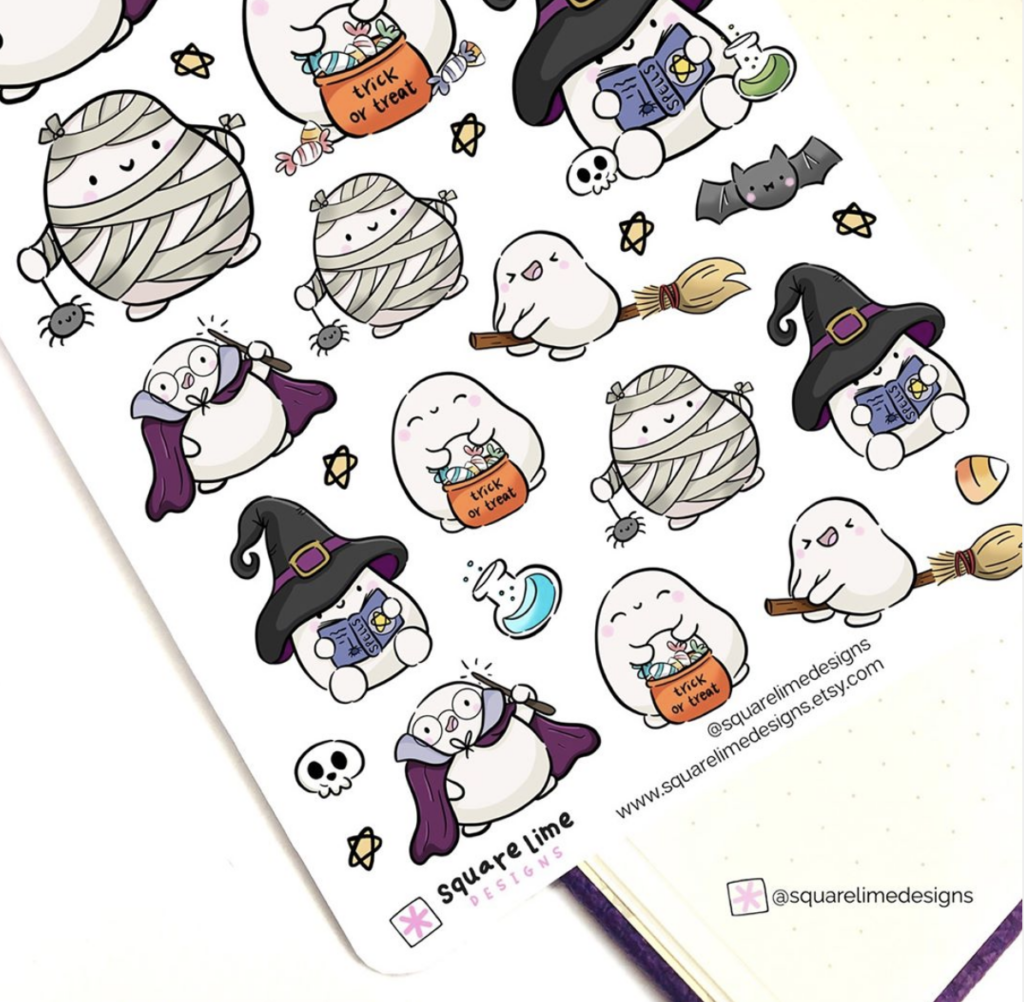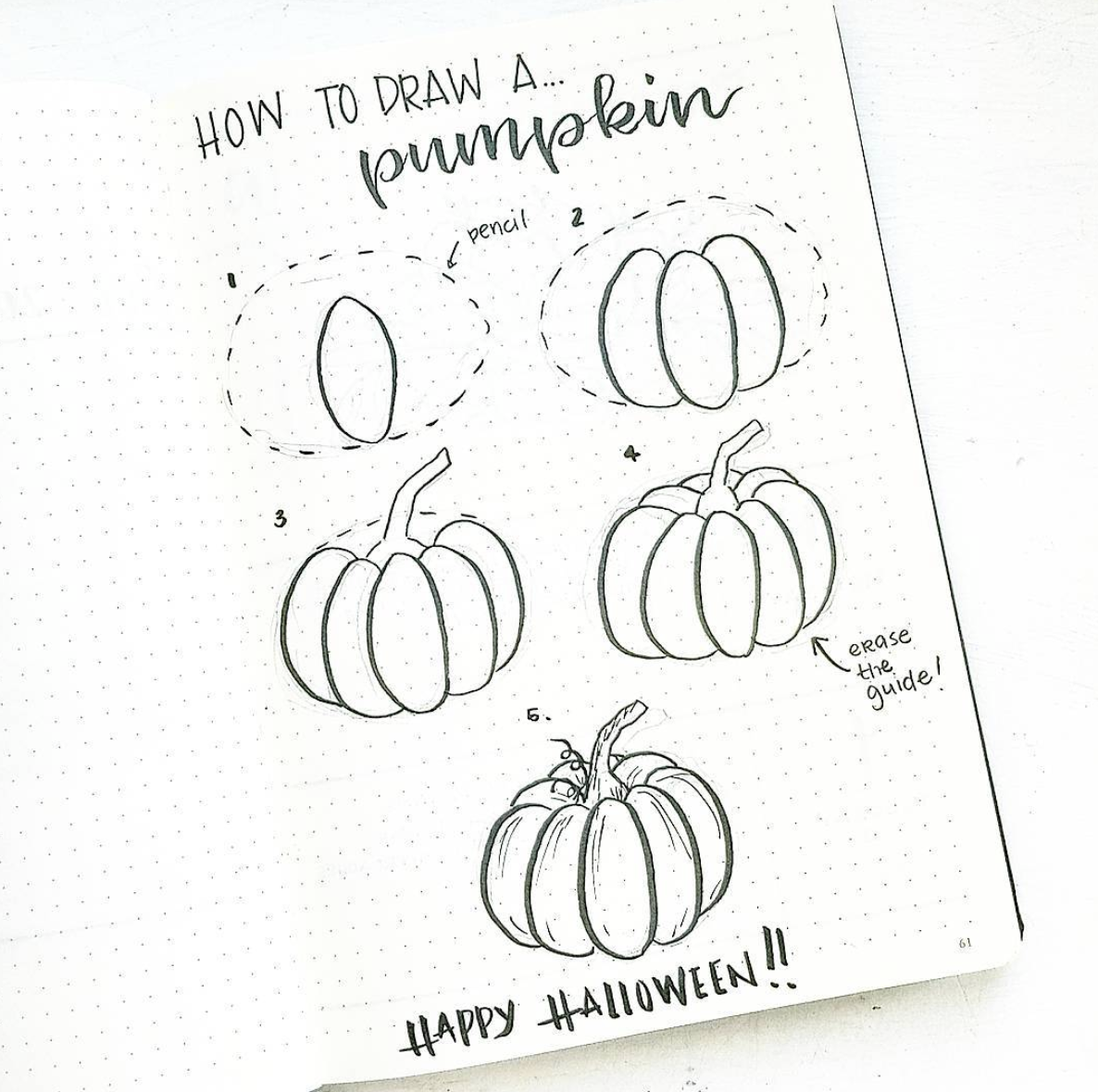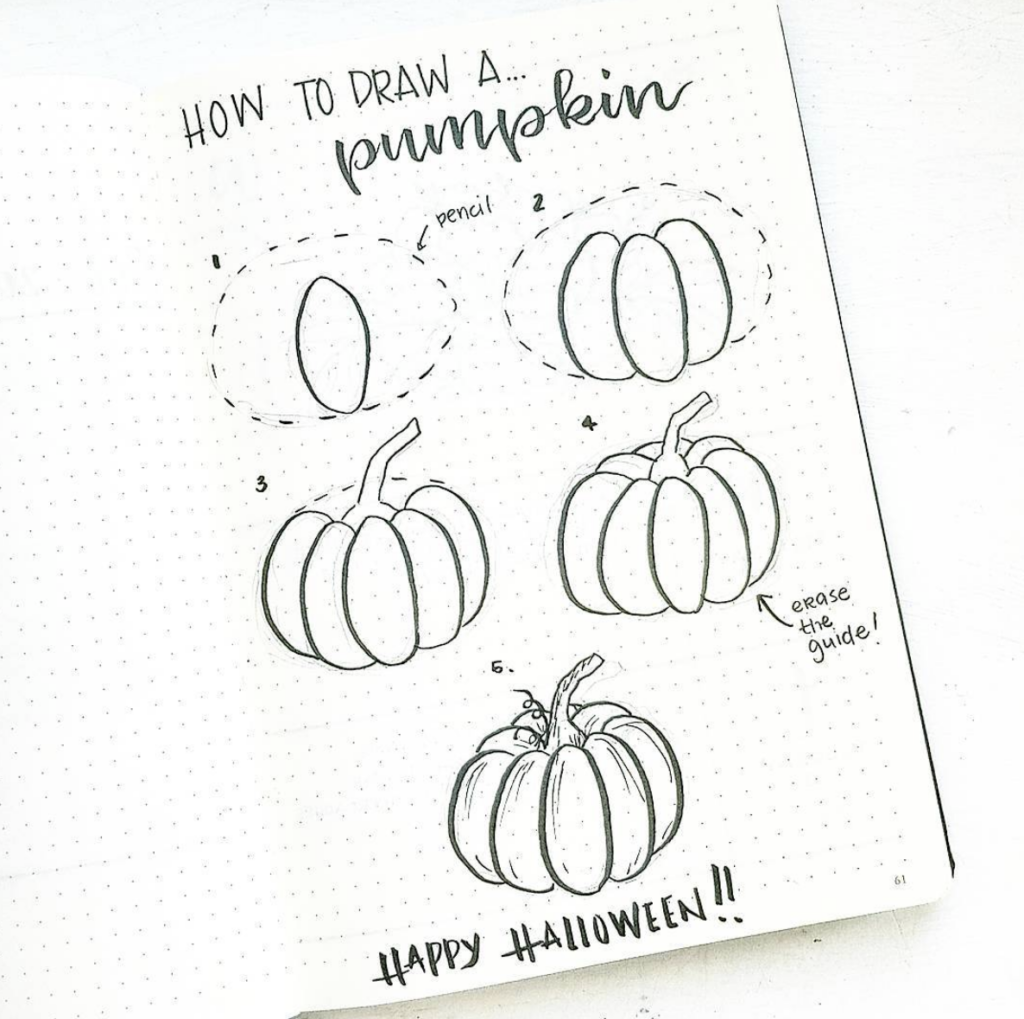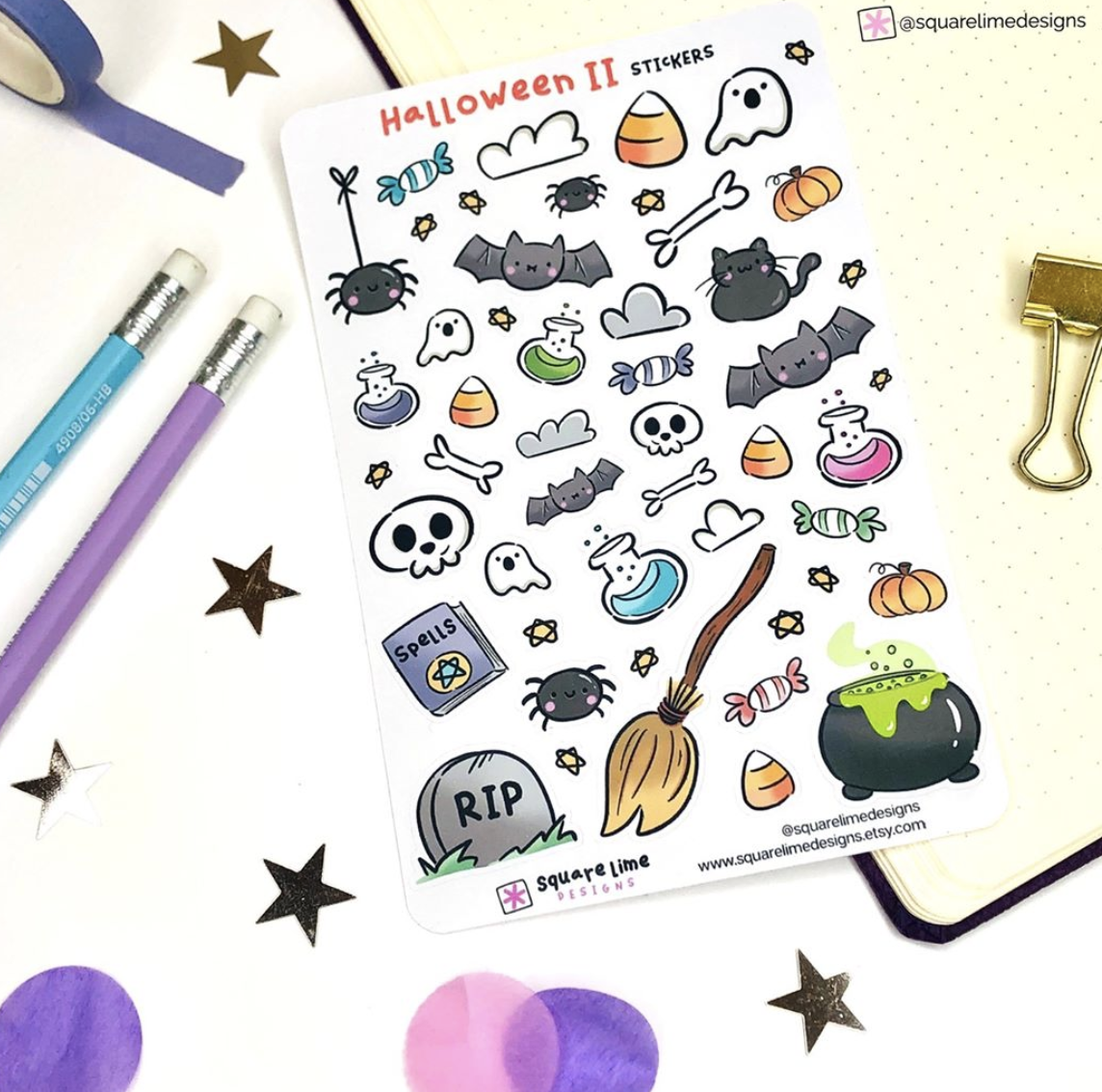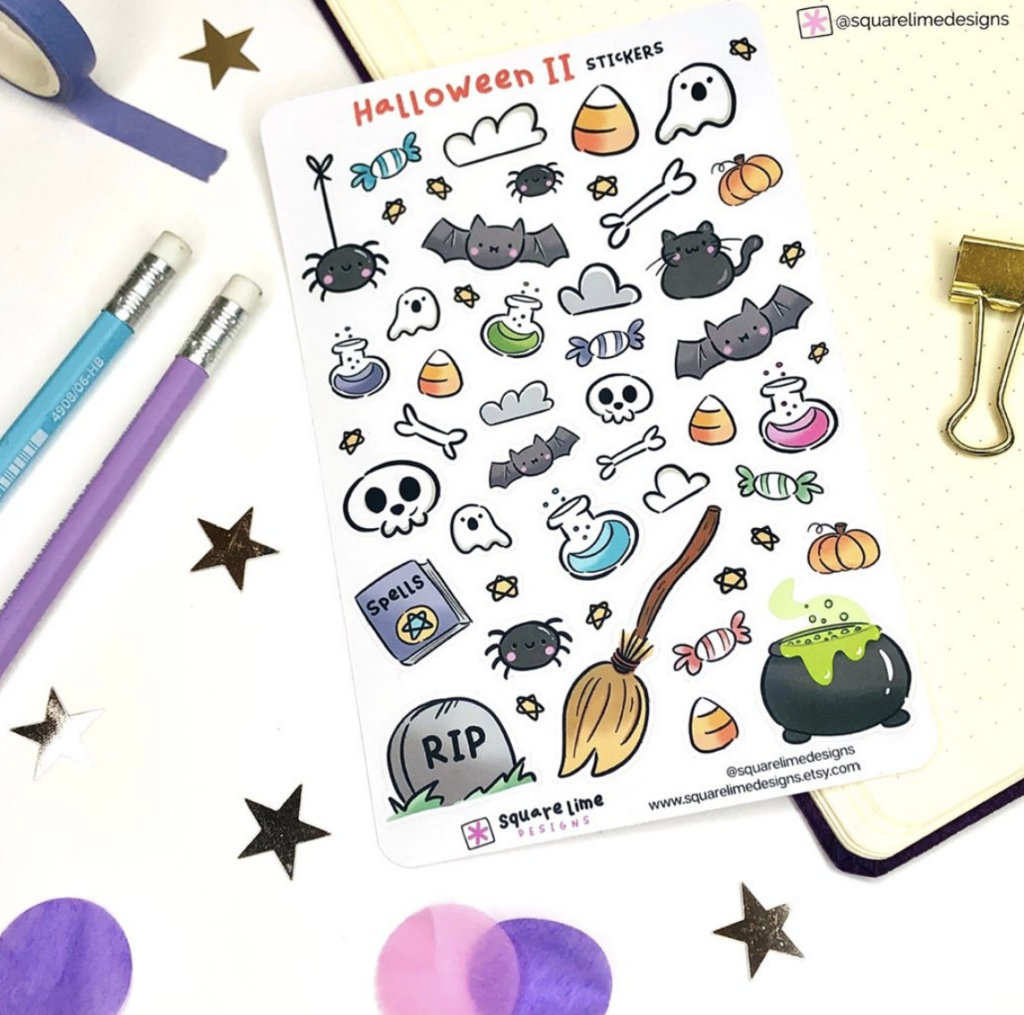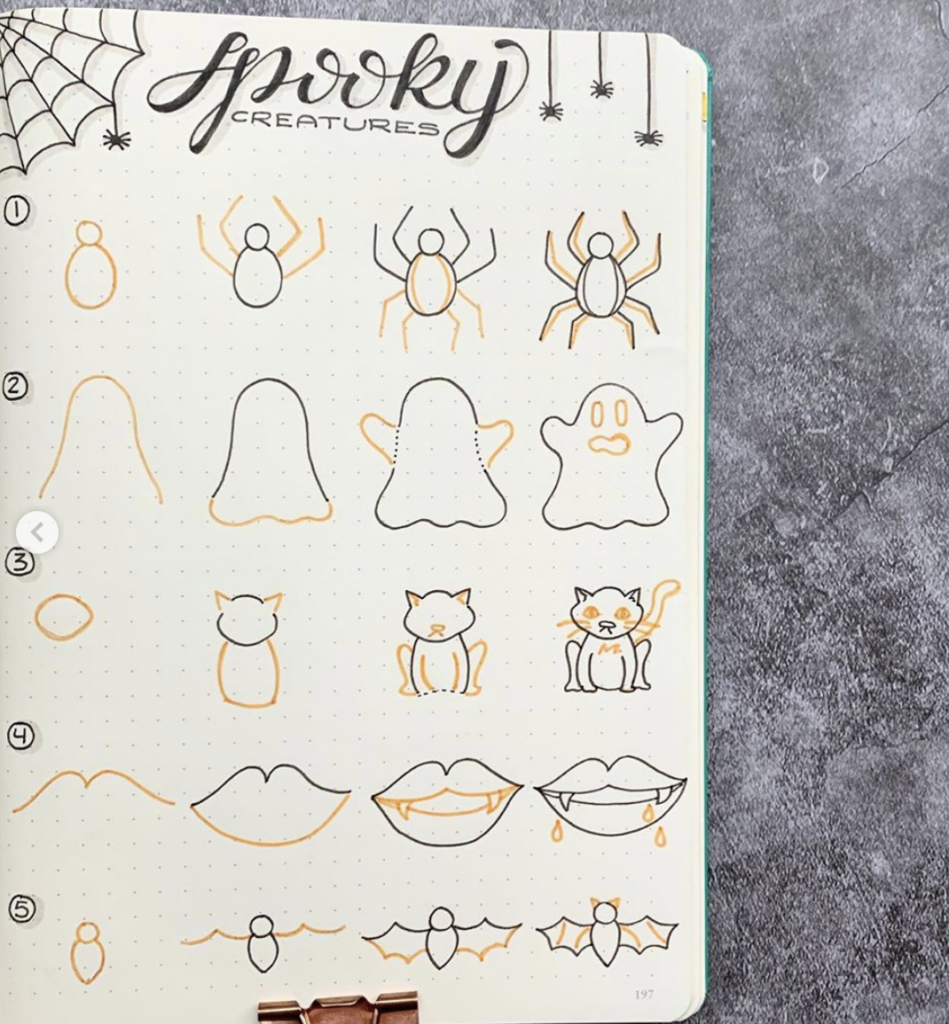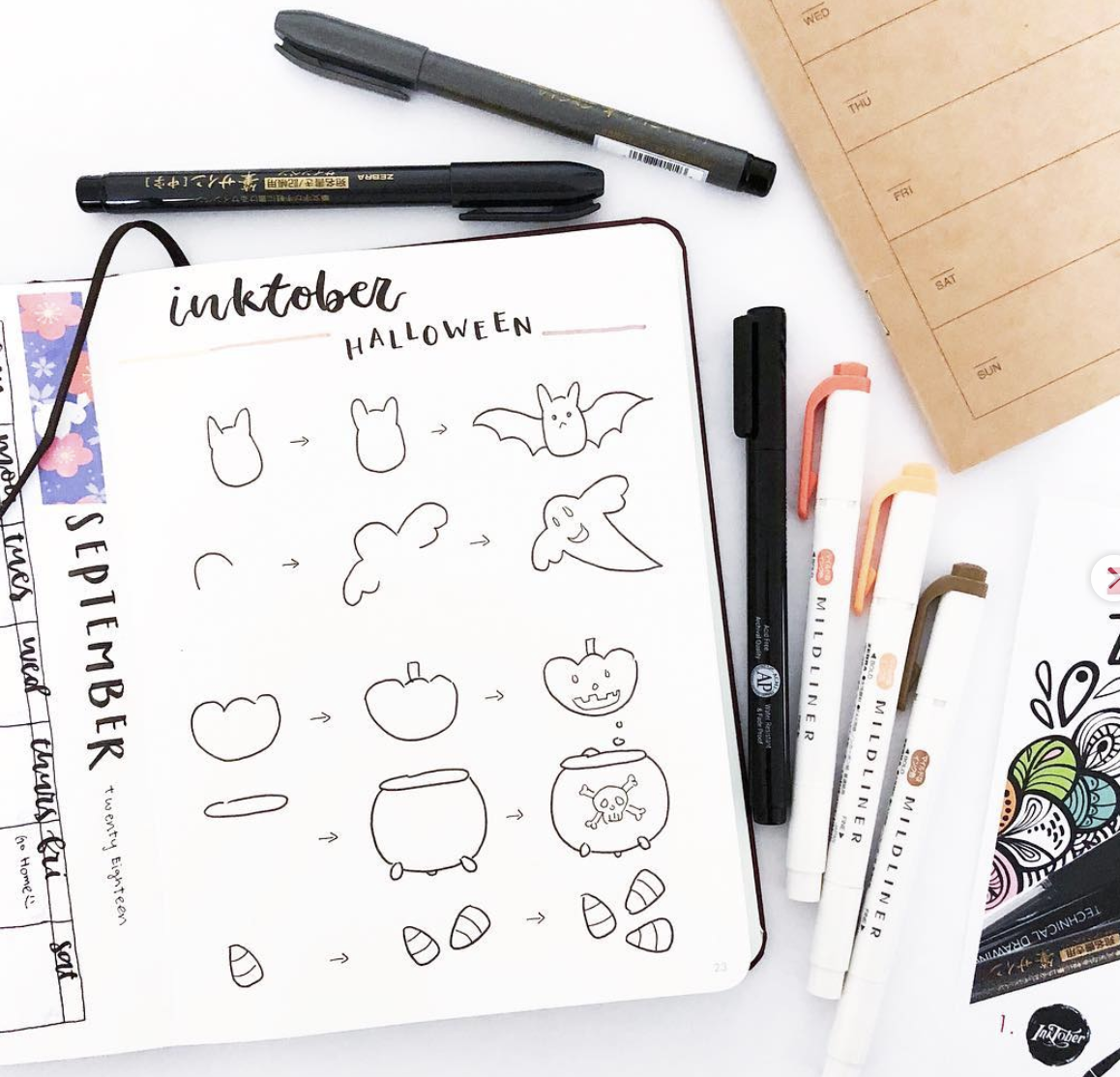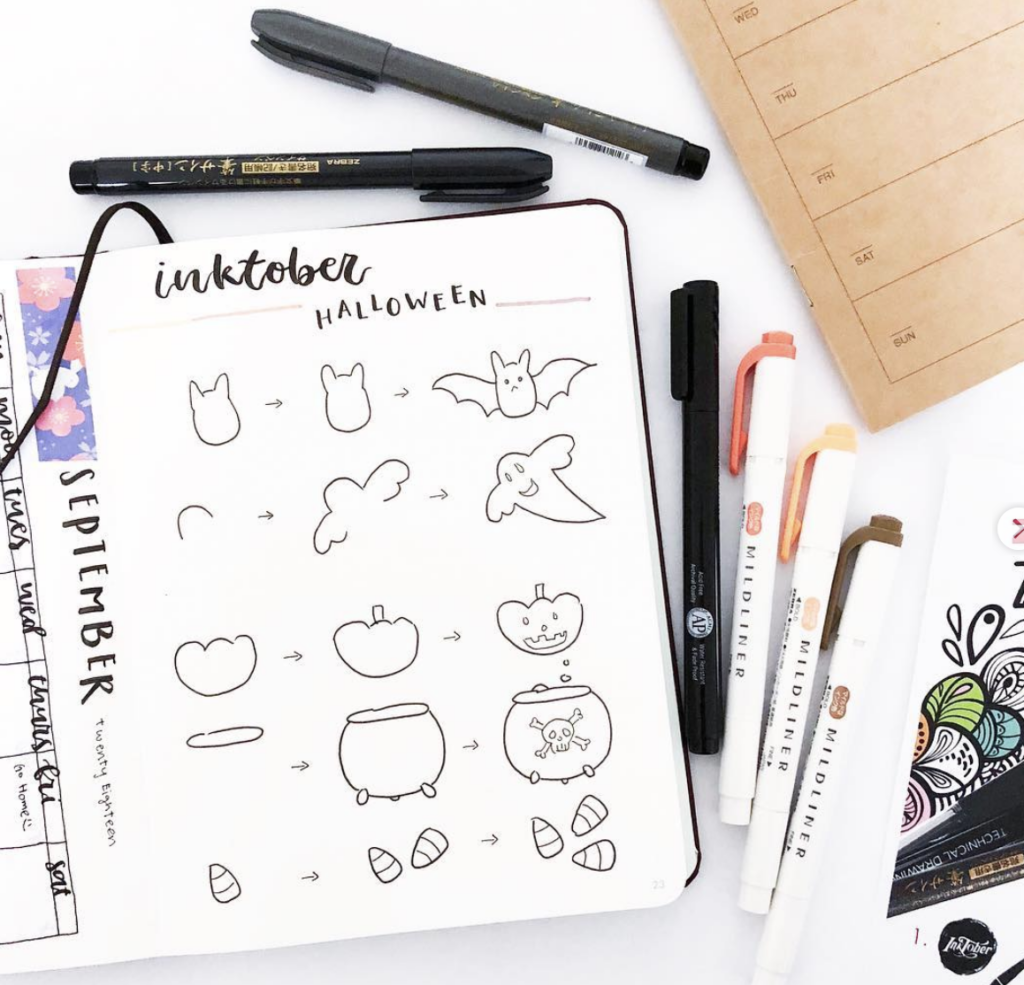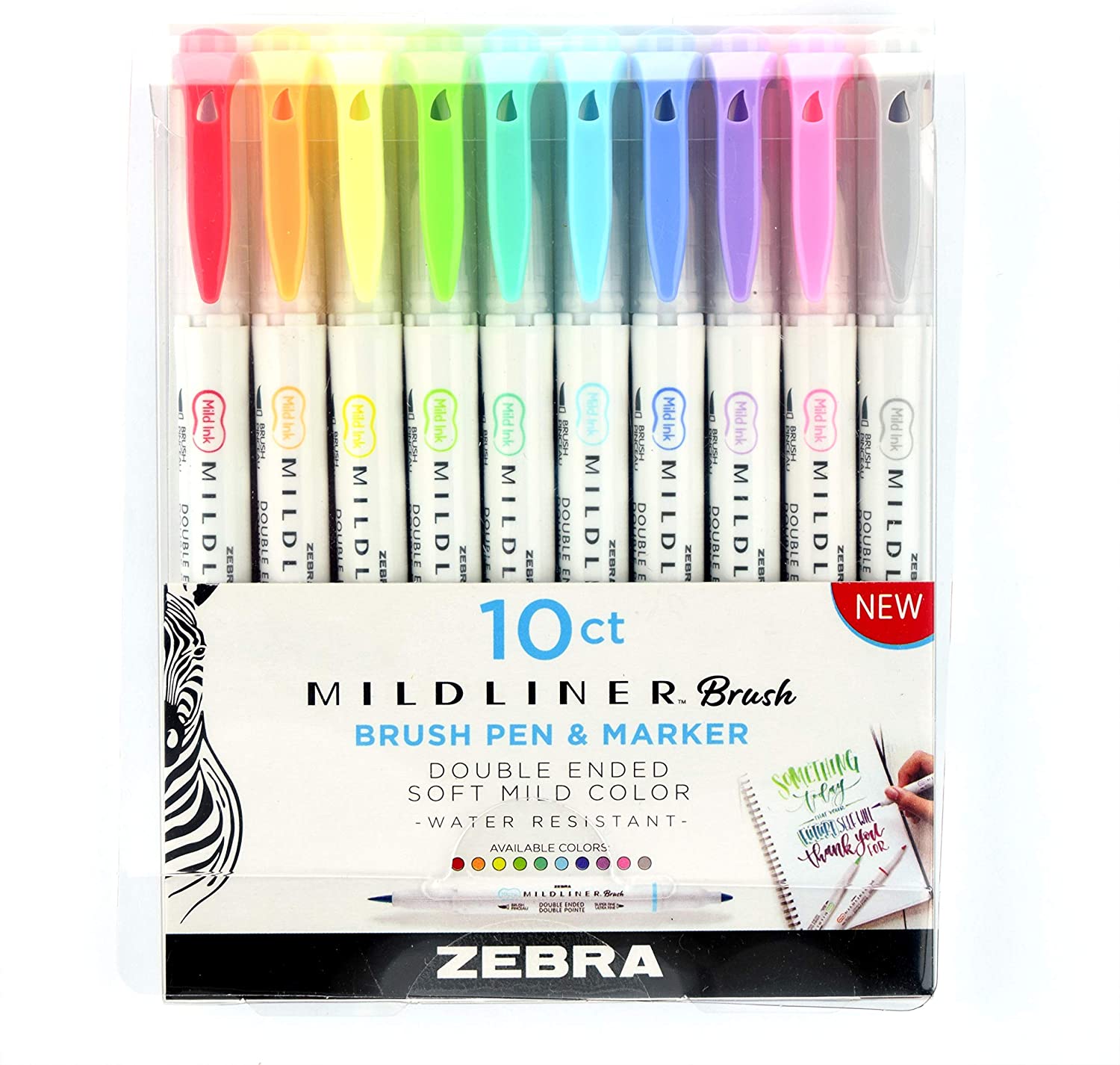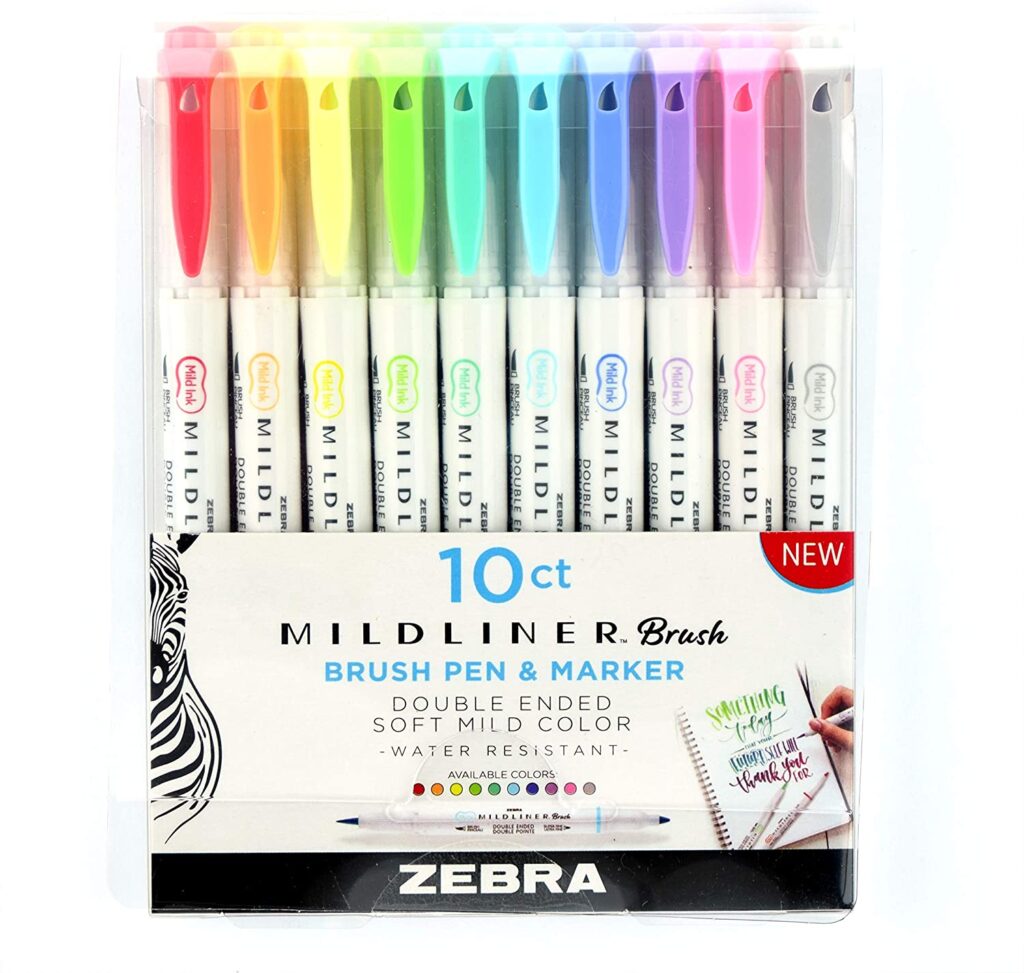 Mildliner Pen & Marker
These double ended pens have a fine tip and a marker tip. If you are new to bullet journal doodle ideas, these would be a great starter set.
Halloween and October Monthly Cover Pages
People designs some amazingly creative and beautiful monthly cover pages. Each page becomes a true work of art. All on it's own.
You will notice that some of these are just drawn and colored designs. Others use more of a creative journaling style and add other art media as well as bits and pieces of scrapbook papers and other ephemera.
Use these unique October monthly cover pages as inspiration for your own October bullet journal doodle ideas.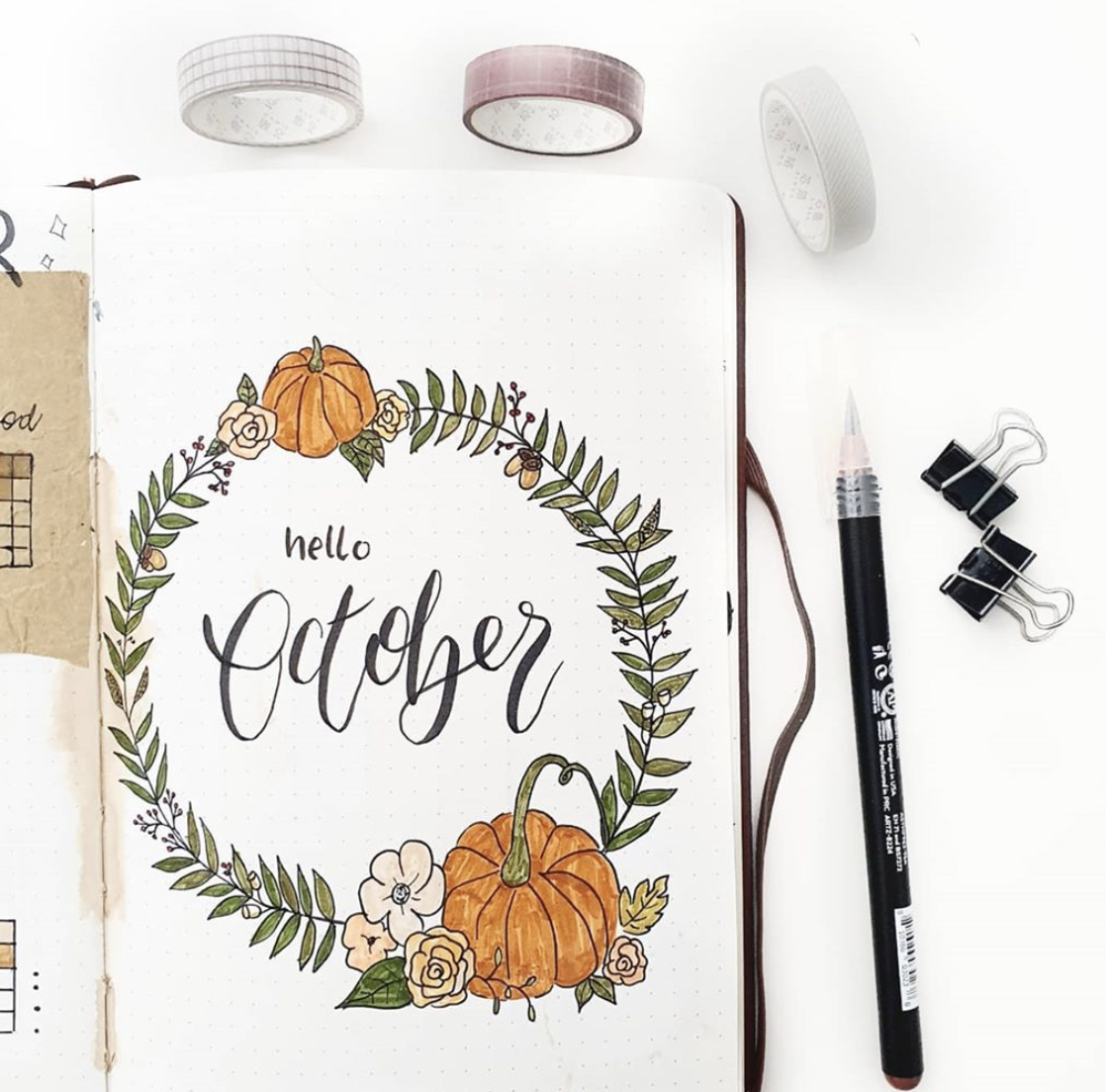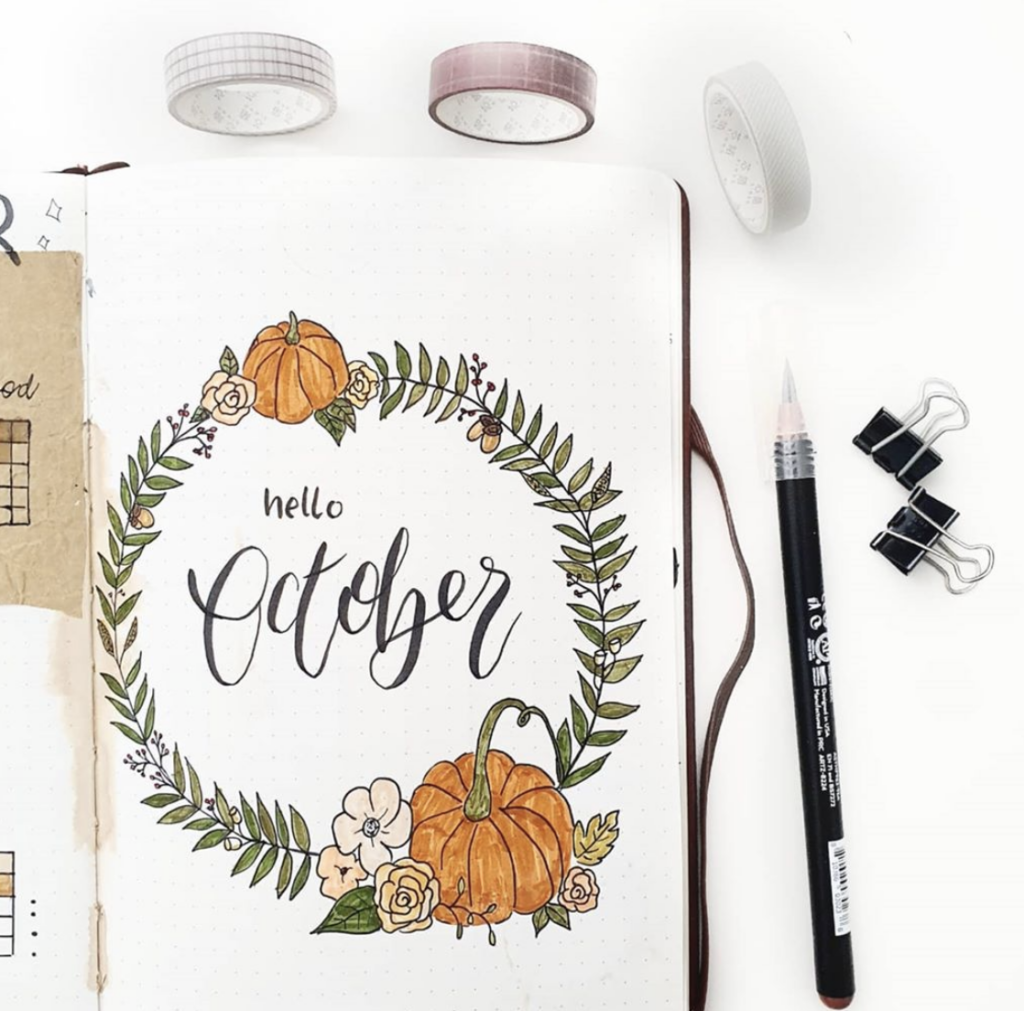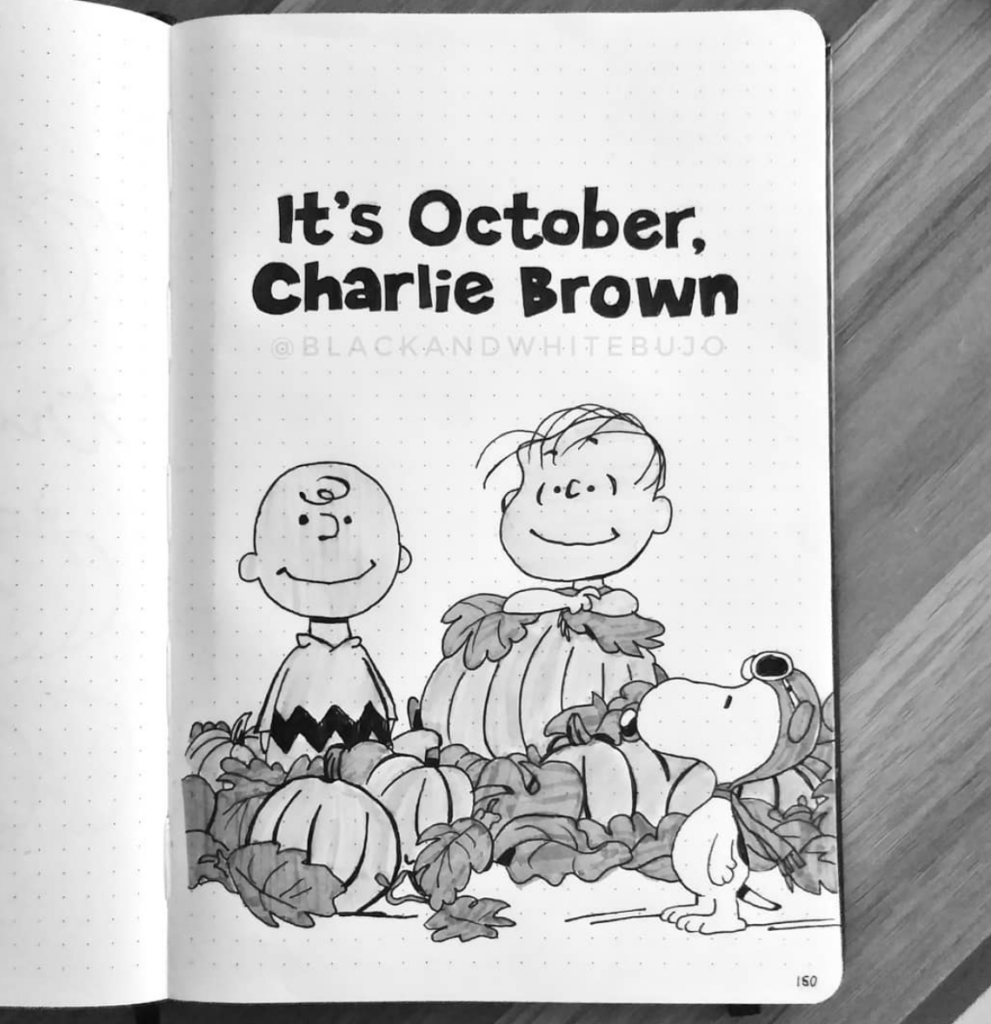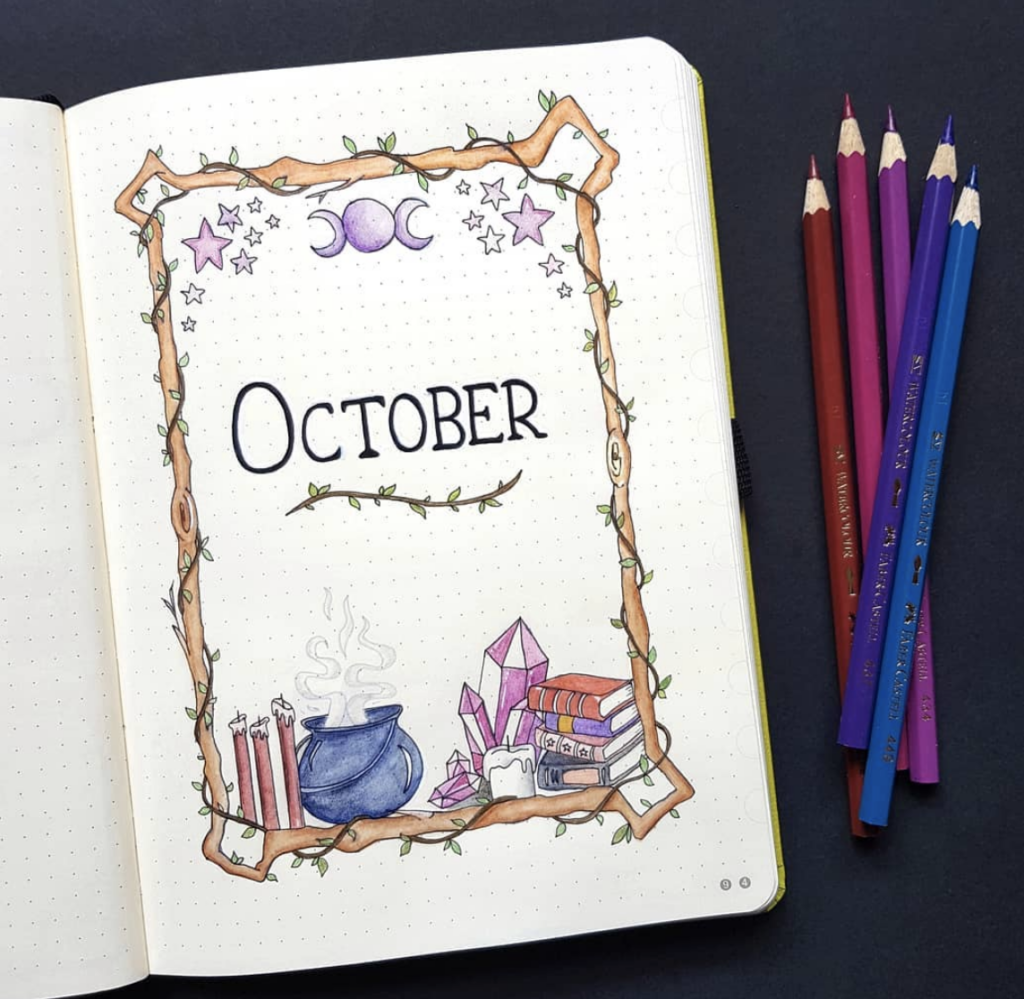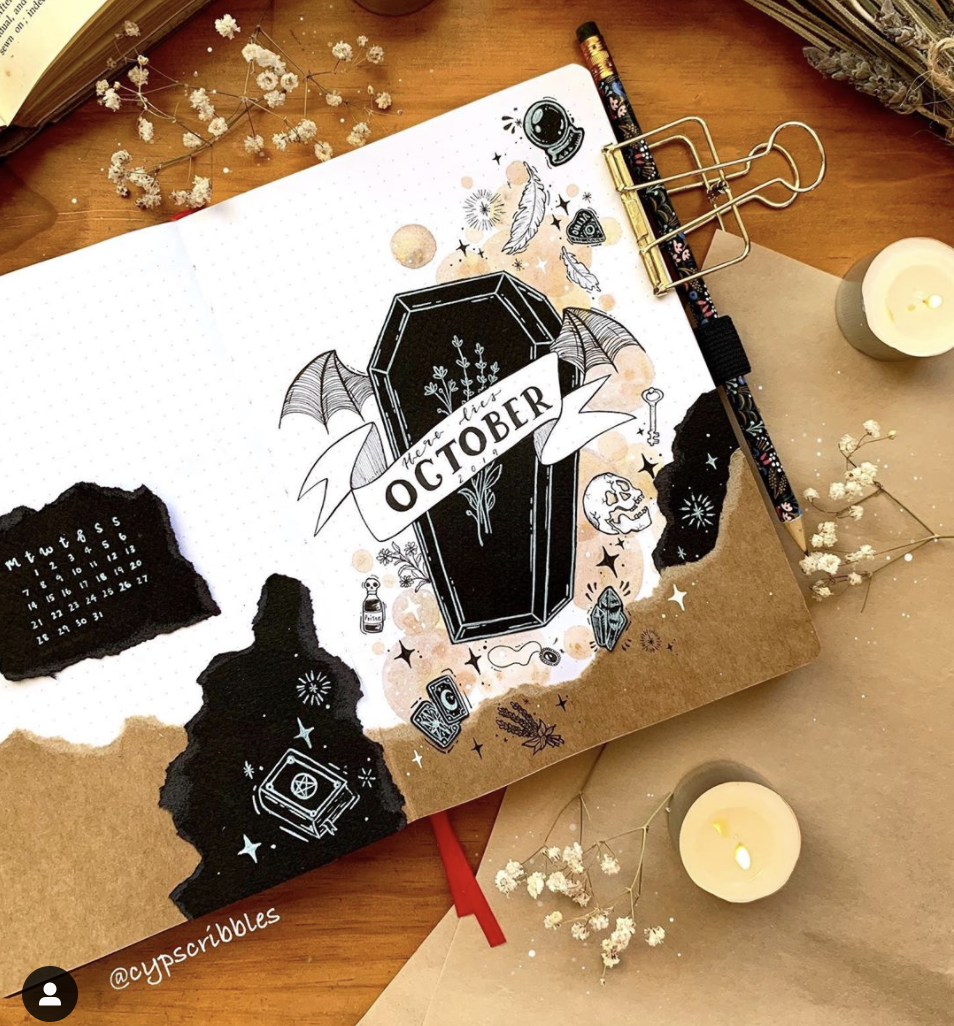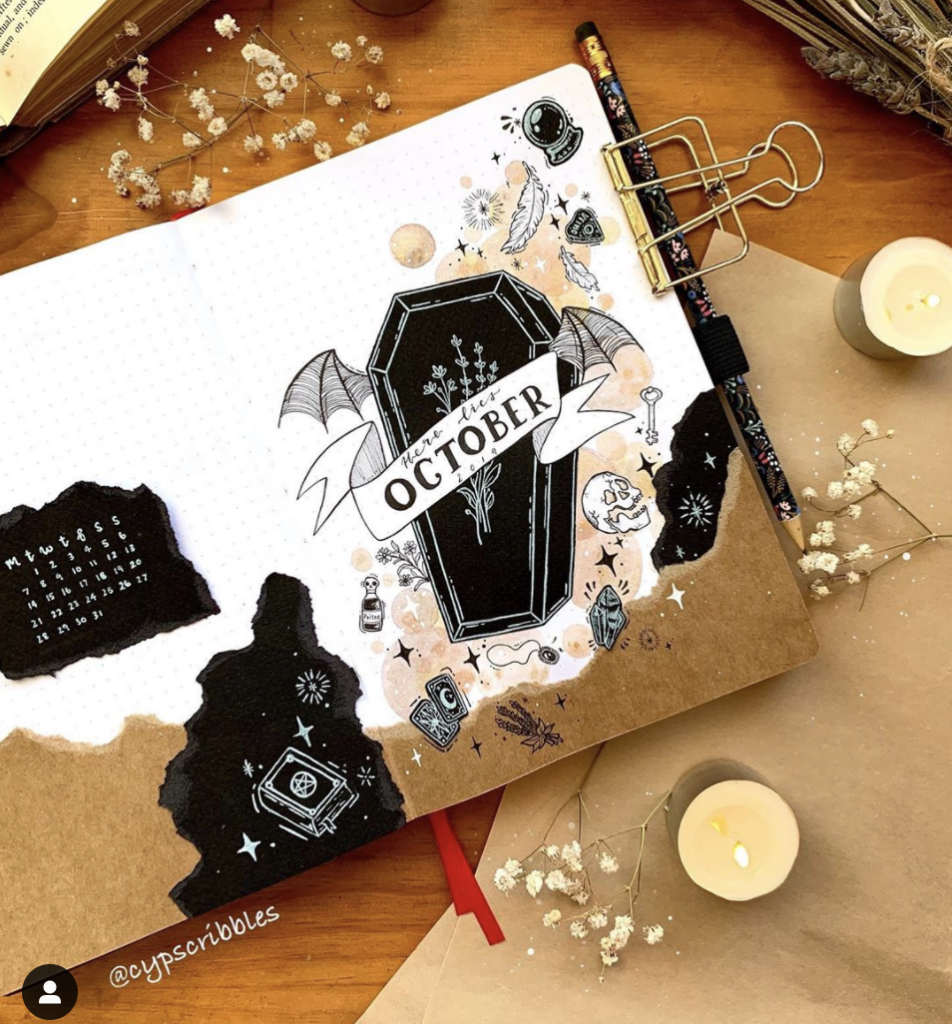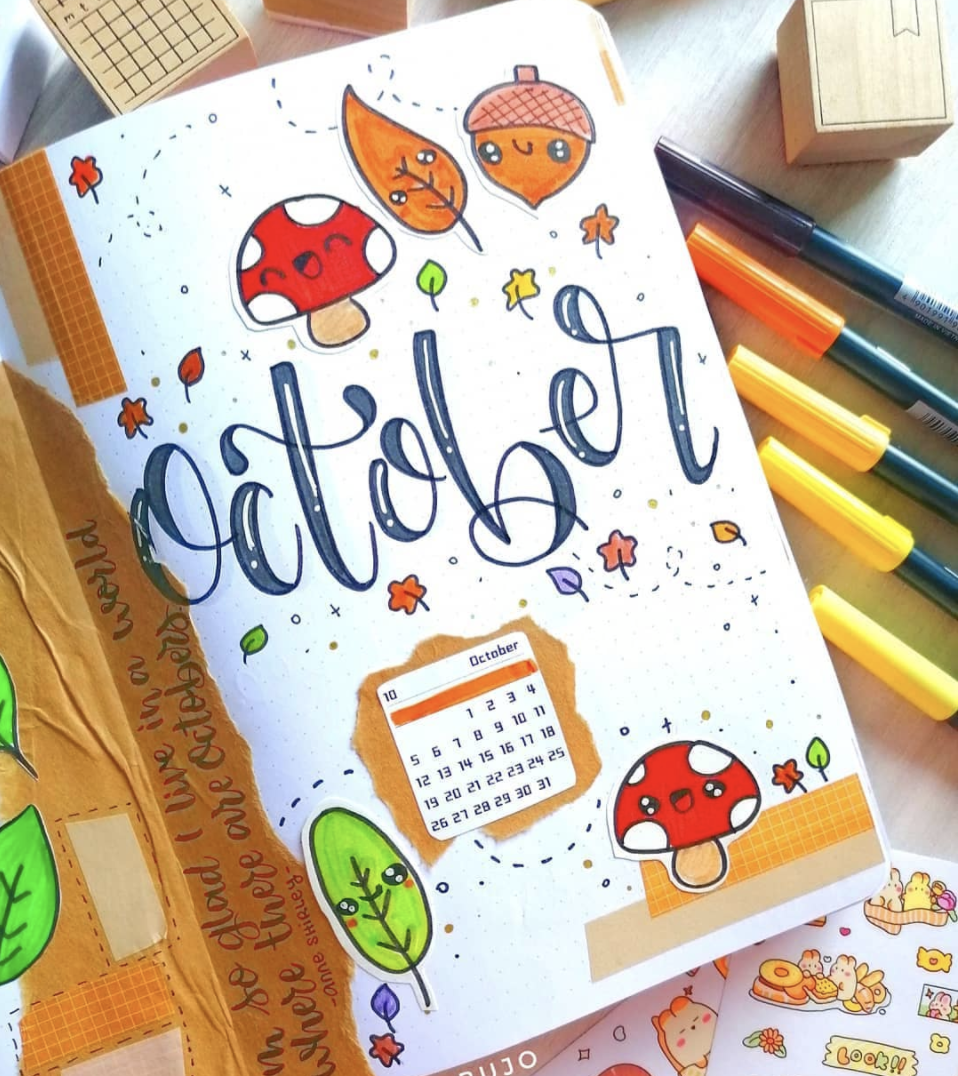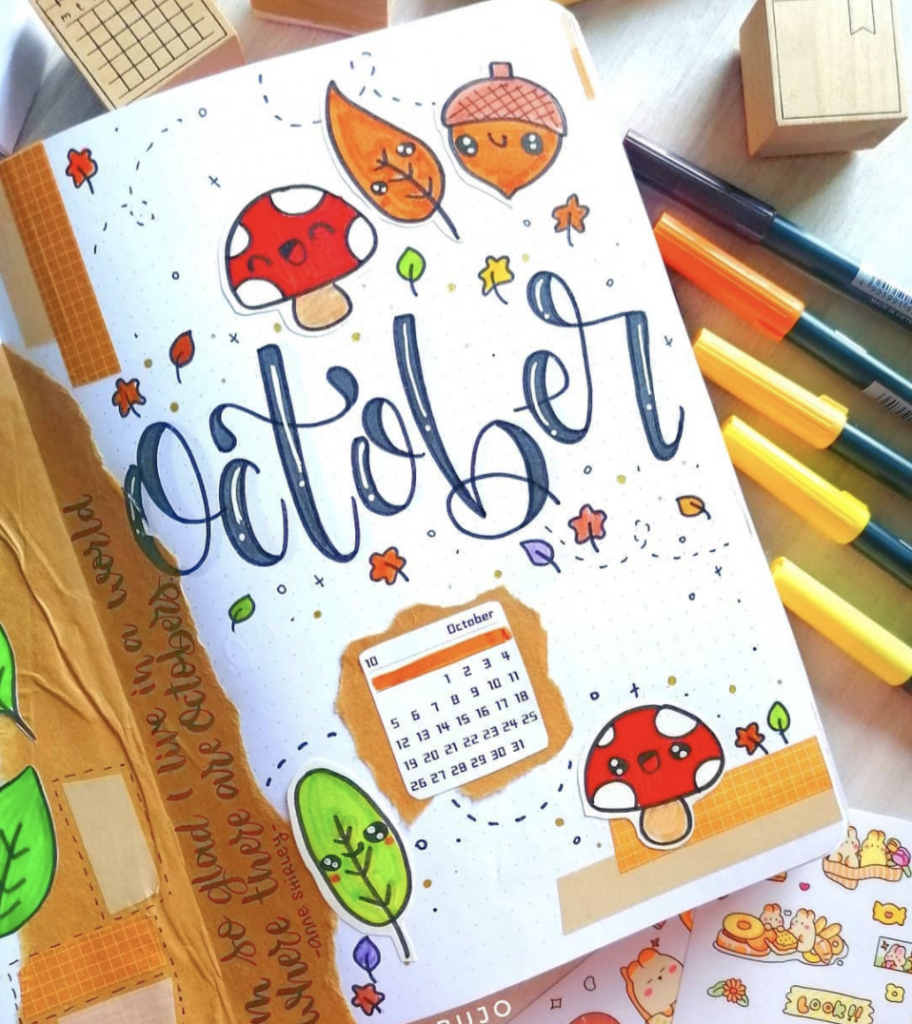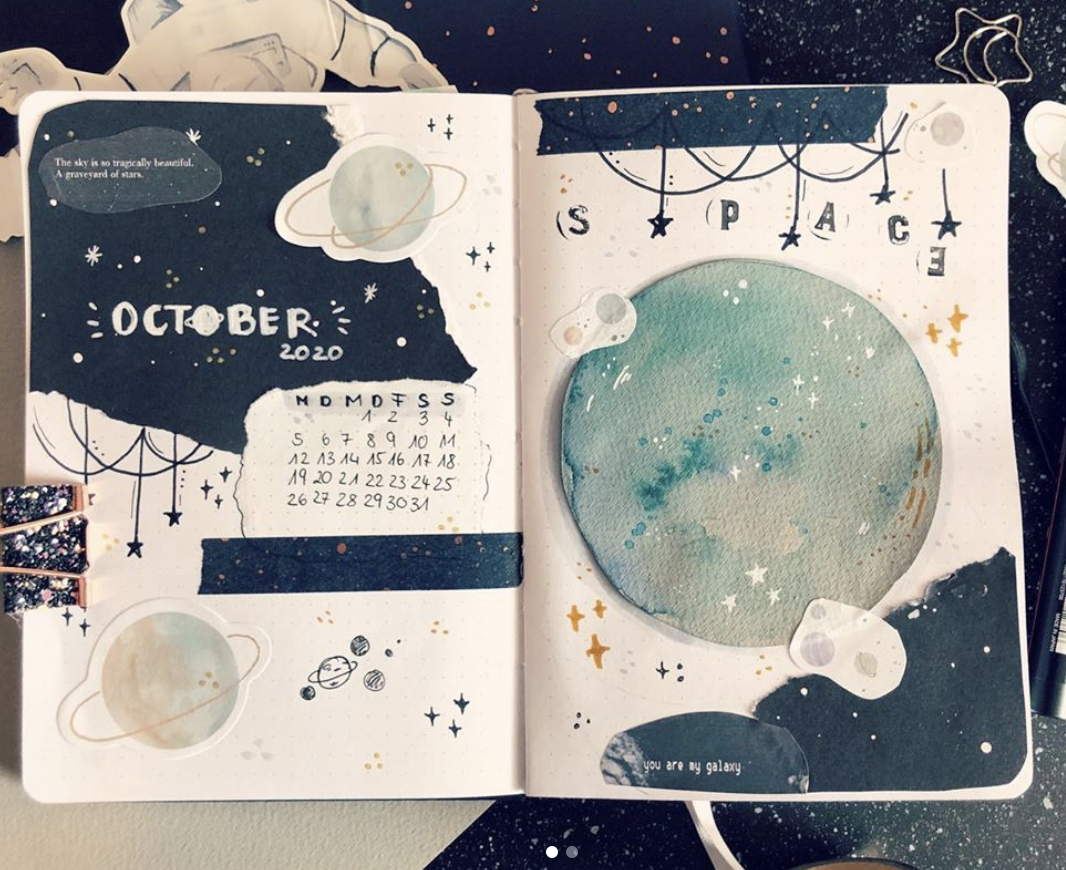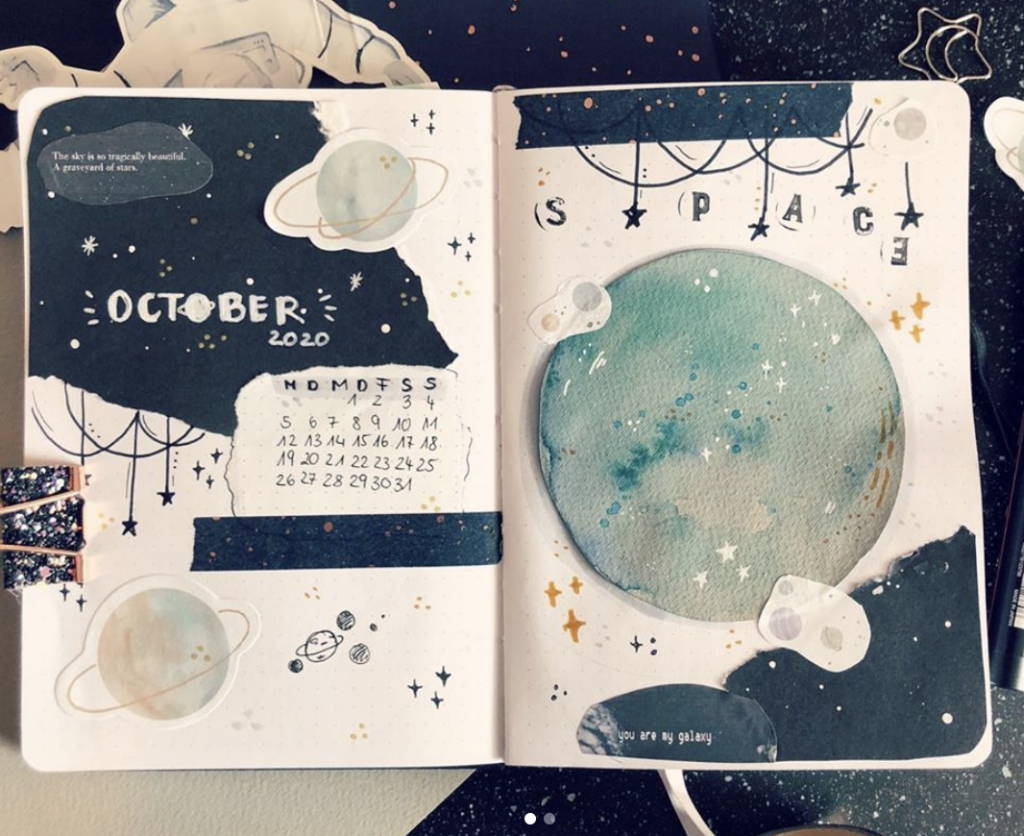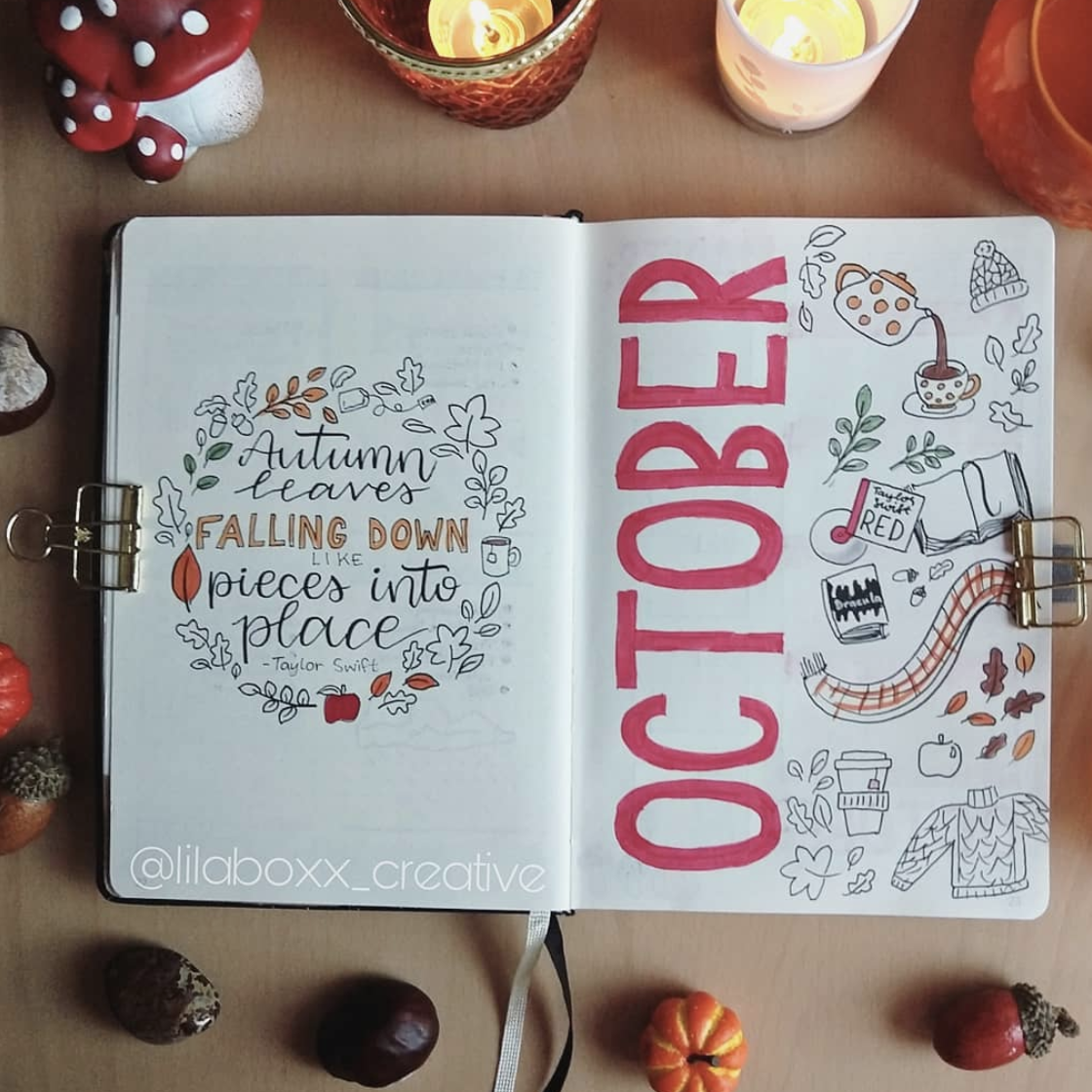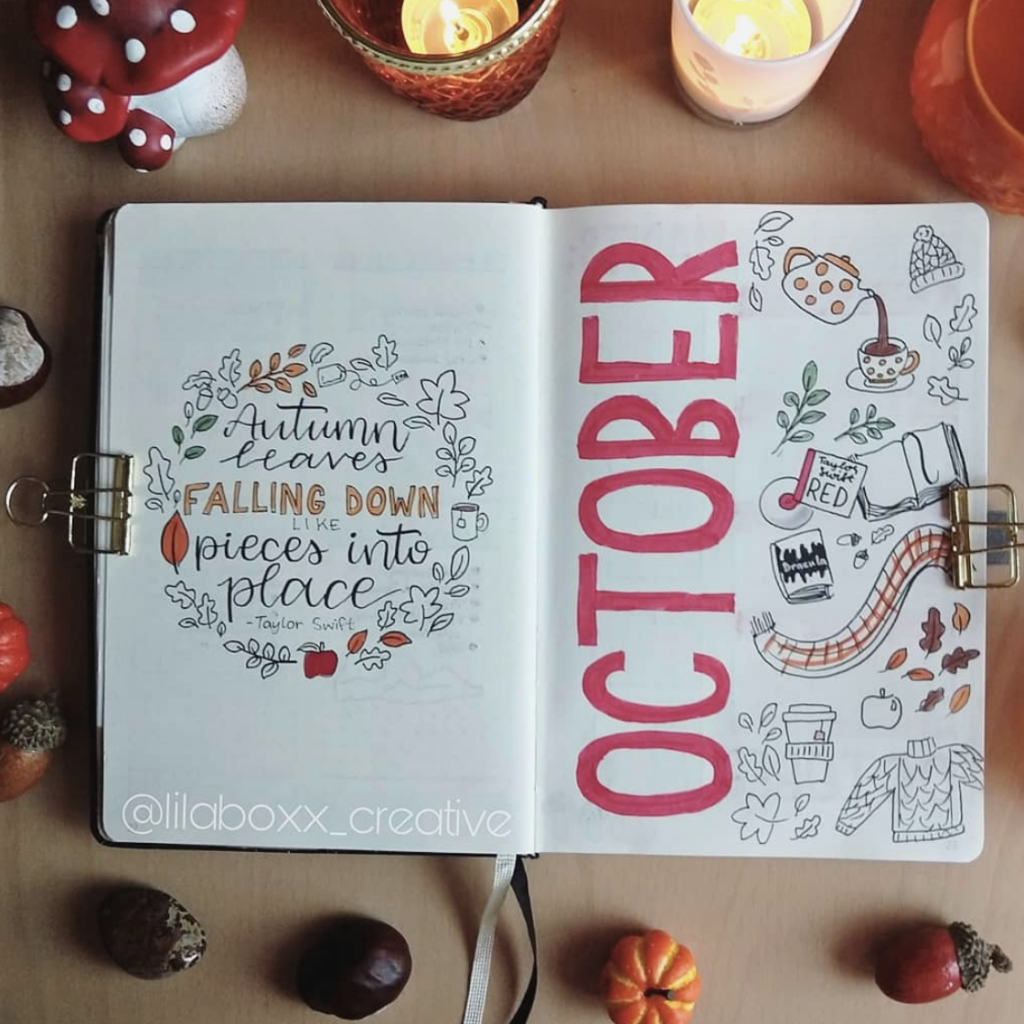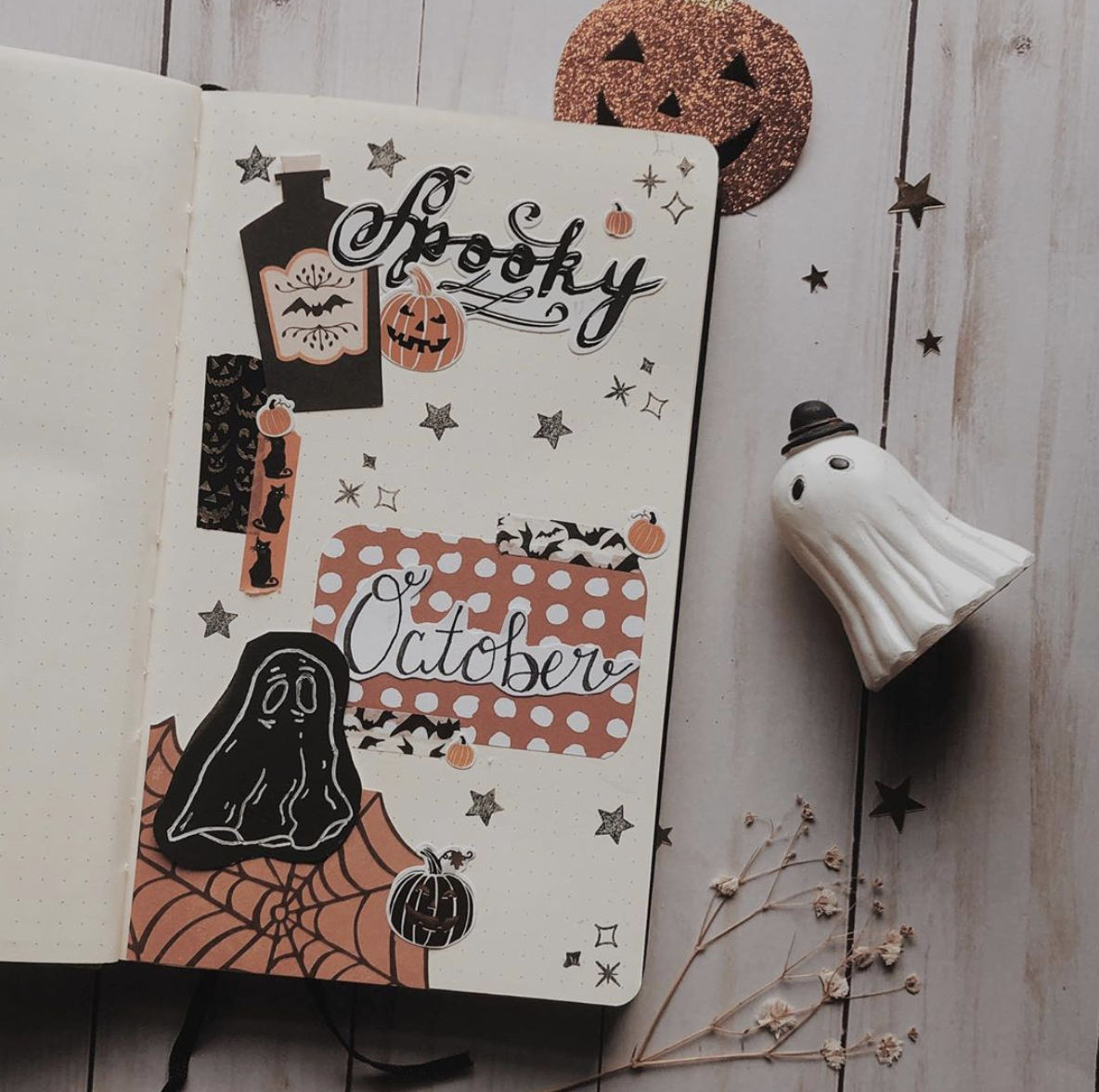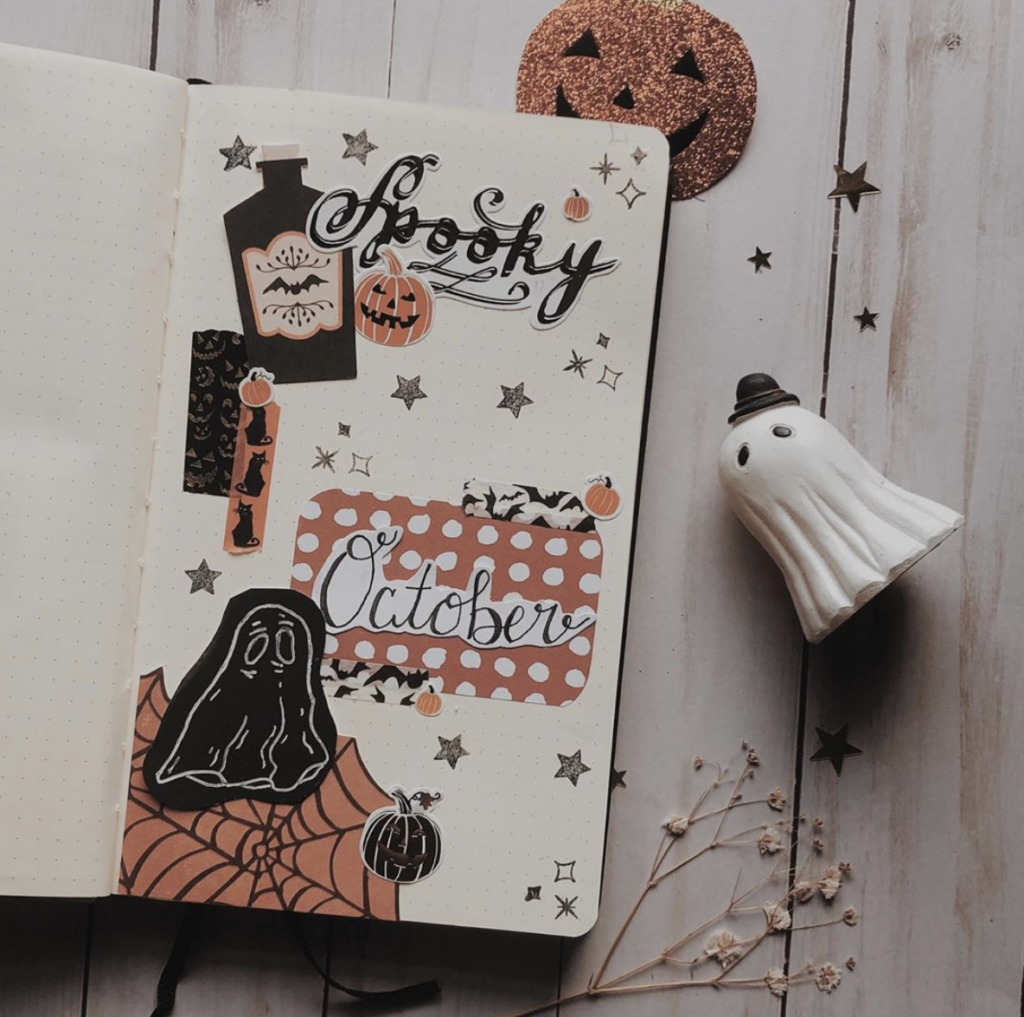 October Bullet Journal Spread Ideas
Once you have the Halloween doodles figured out, it is time to work on some October bullet journal spreads and October planner layouts.
These can be done in a month-at-a-glance style, a weekly spread, habit trackers with Halloween themes, or any other bullet journal or planner element you can think of.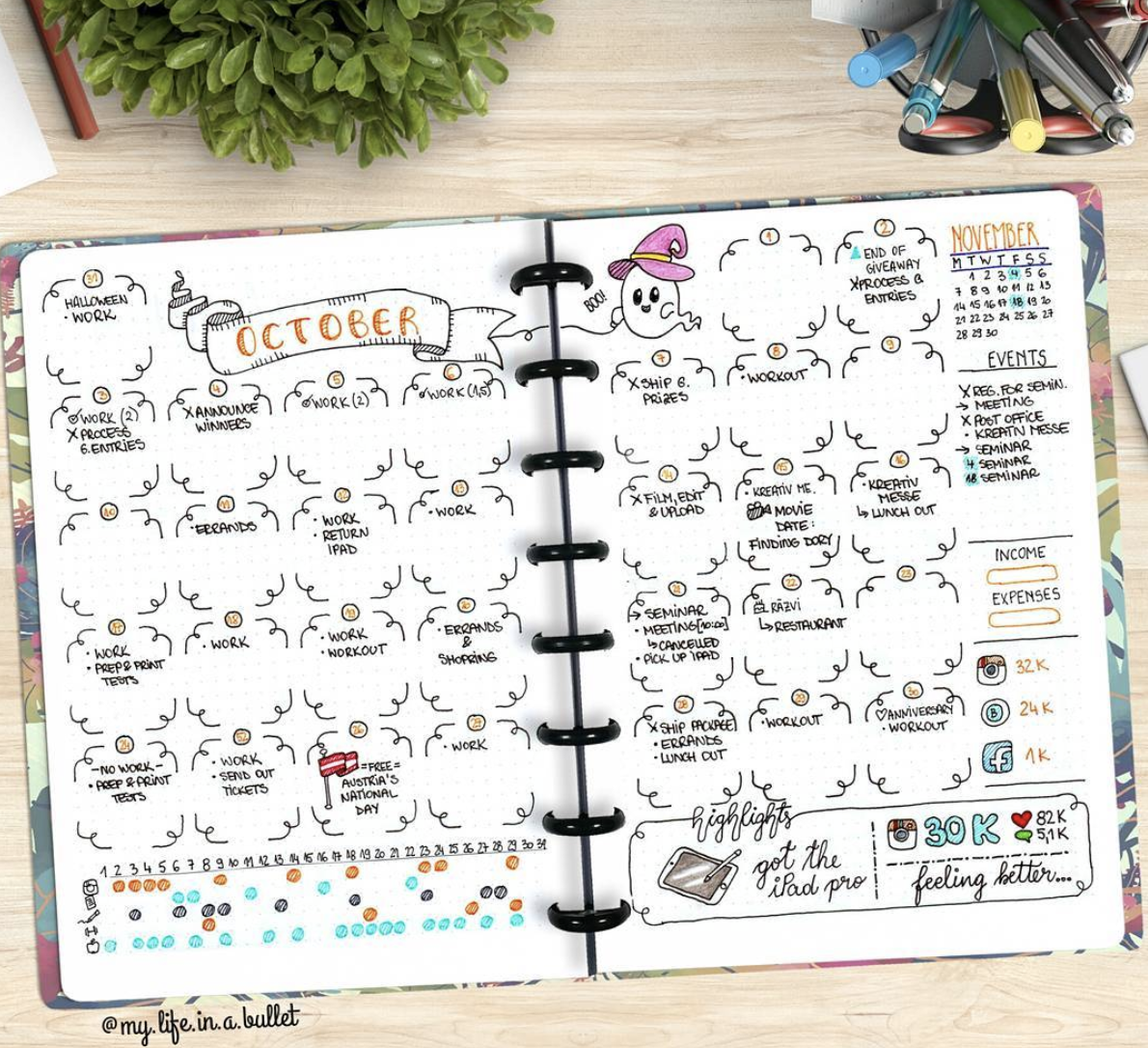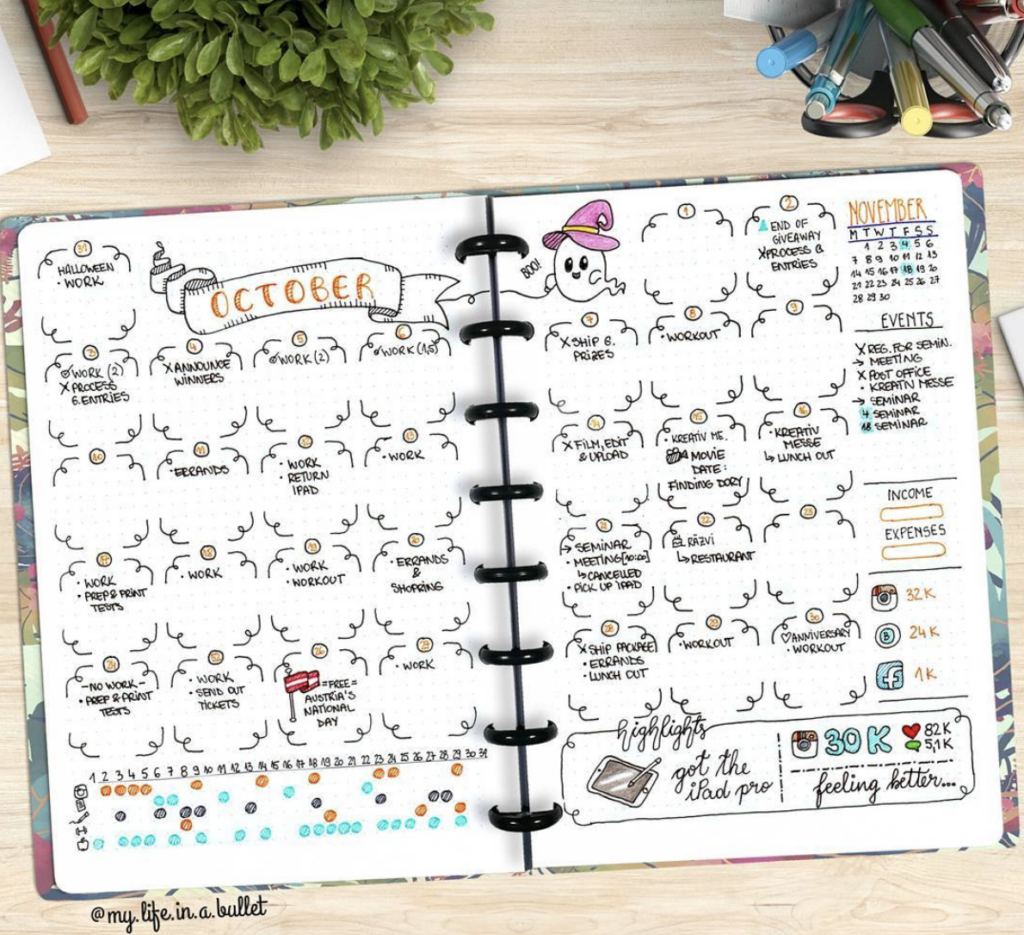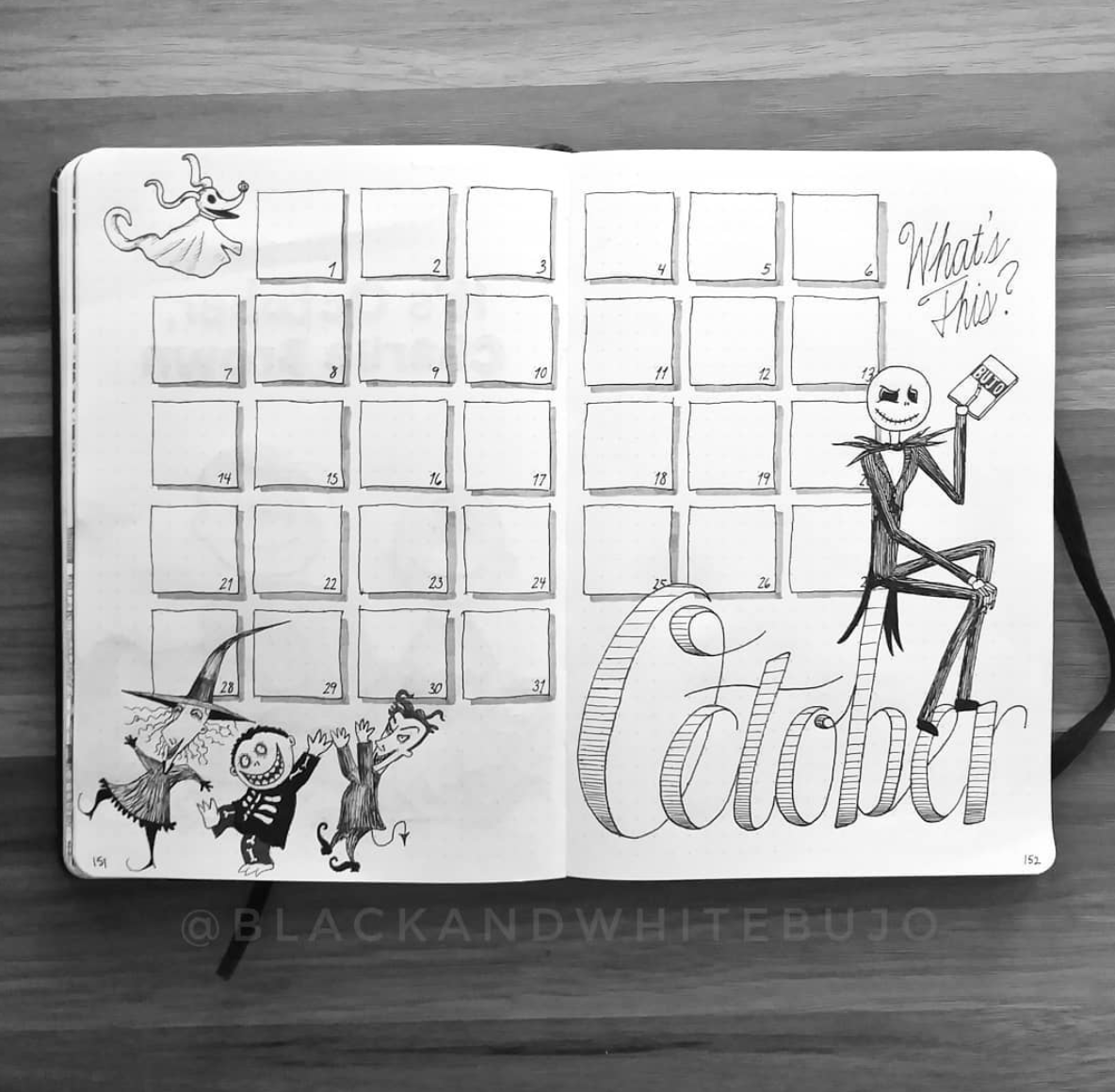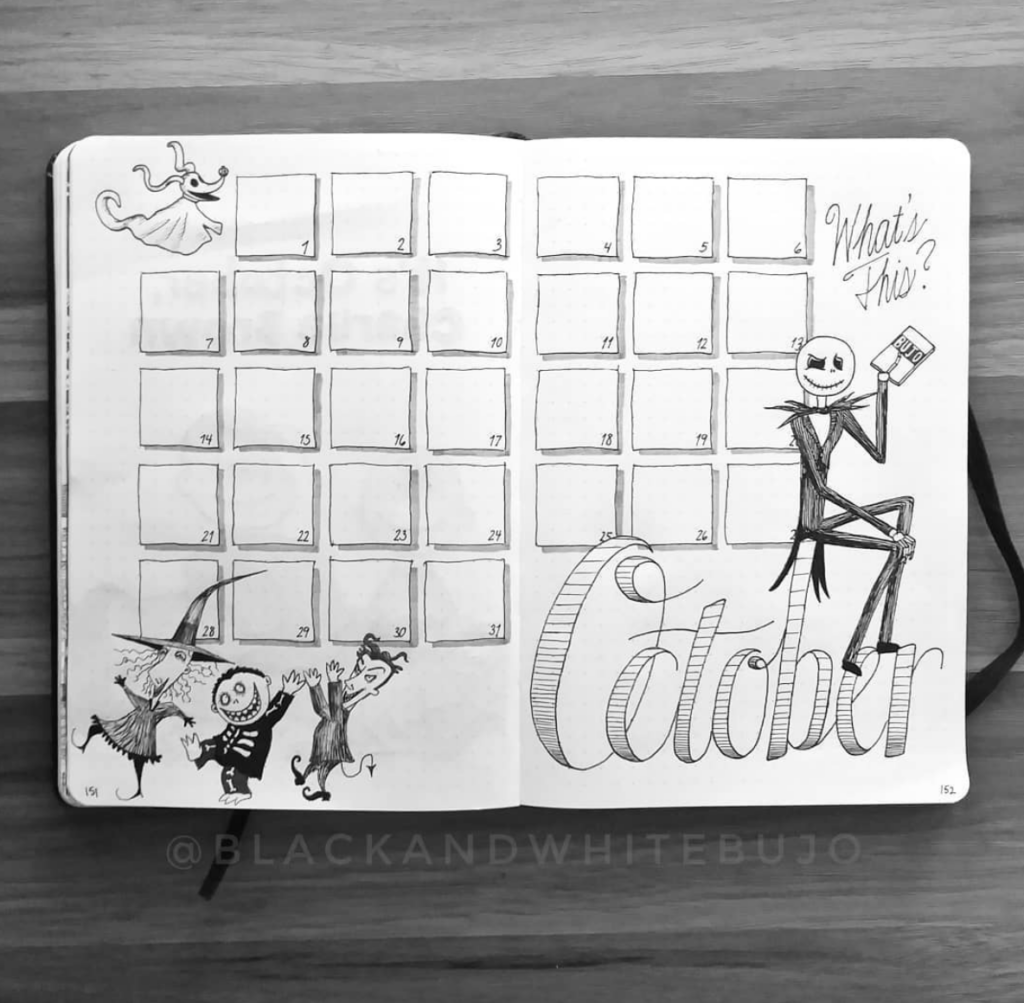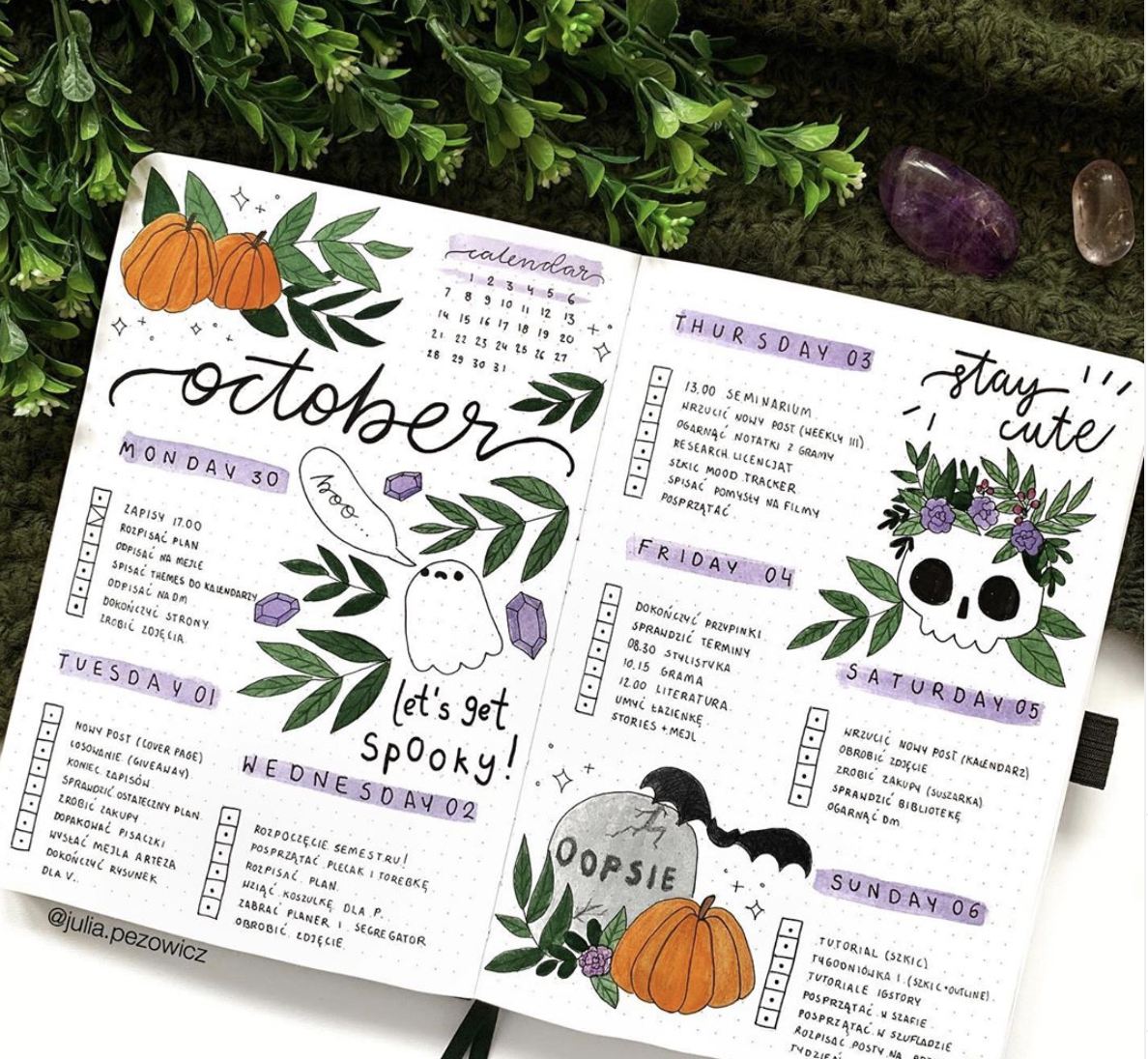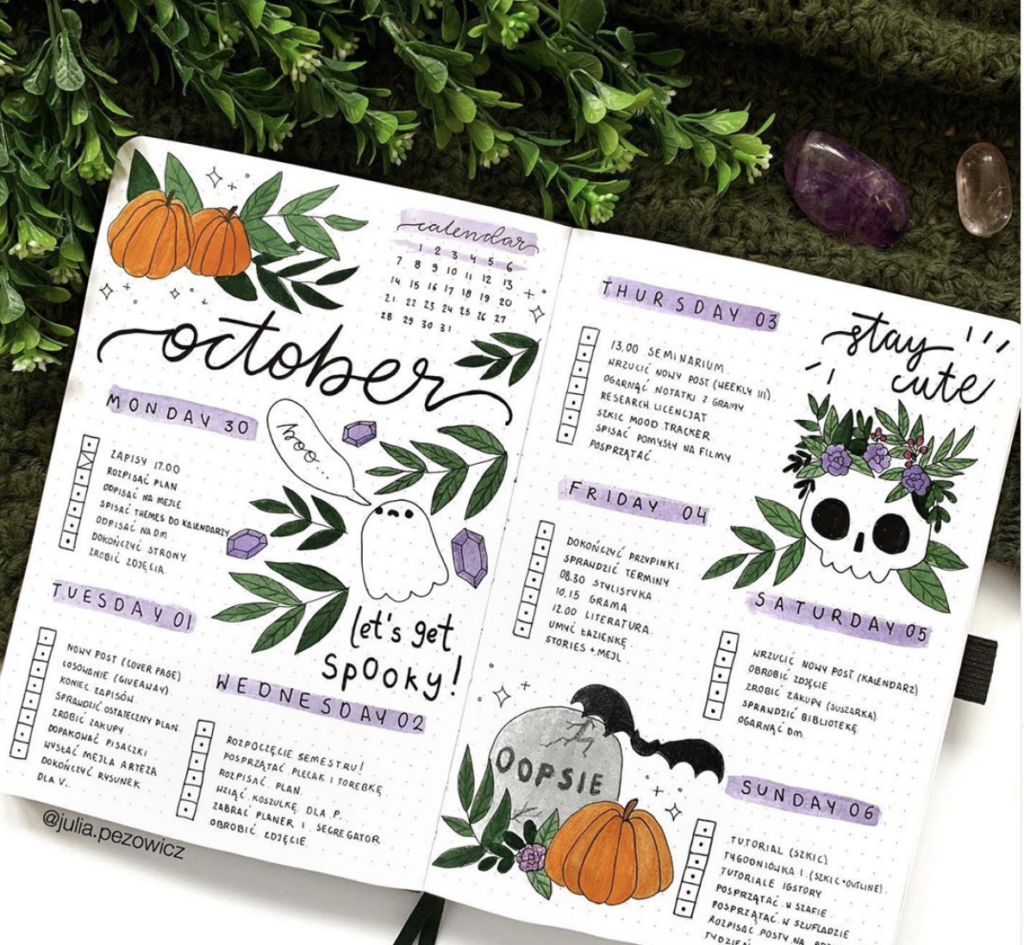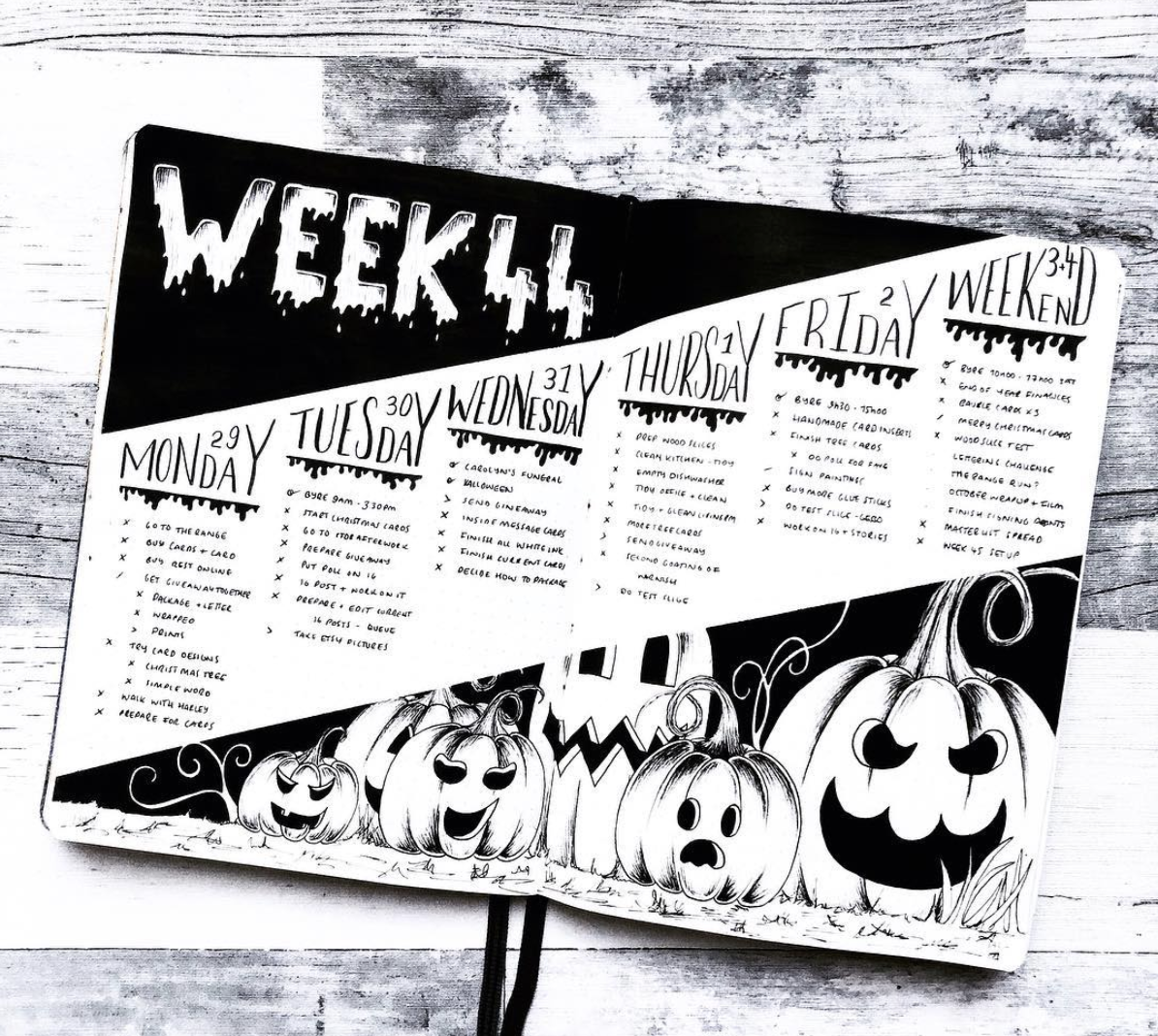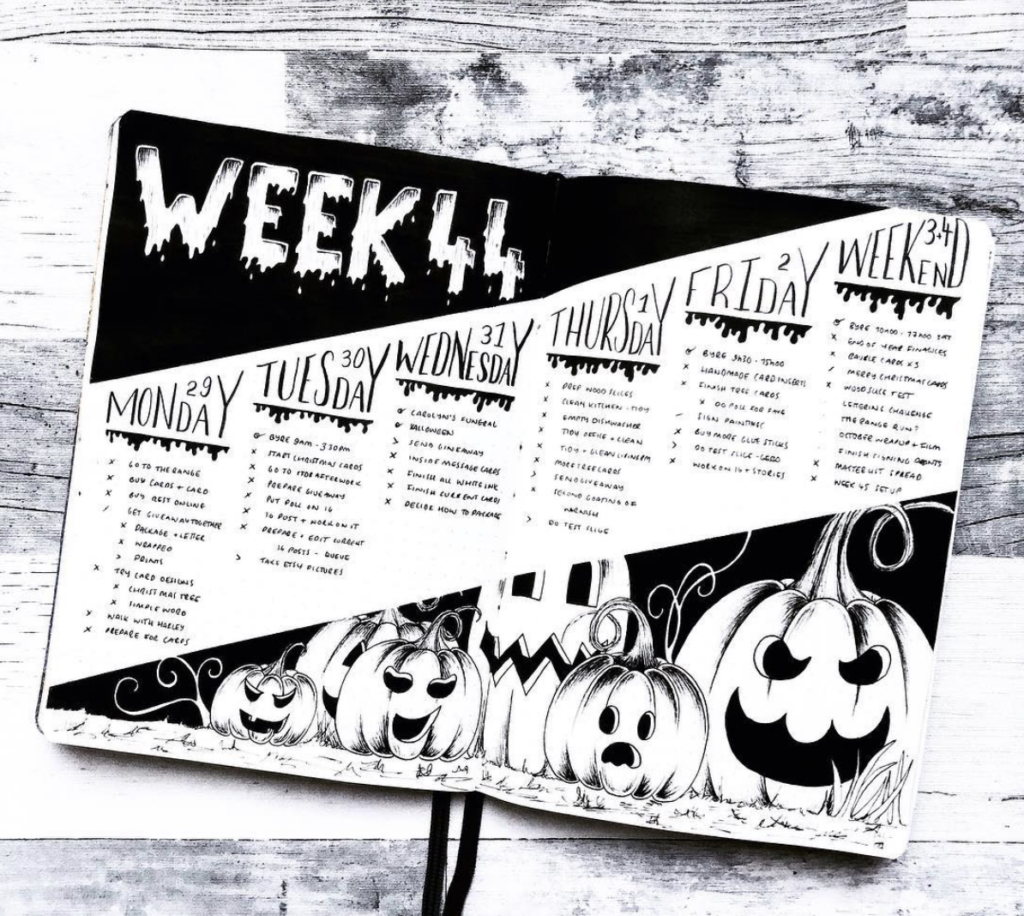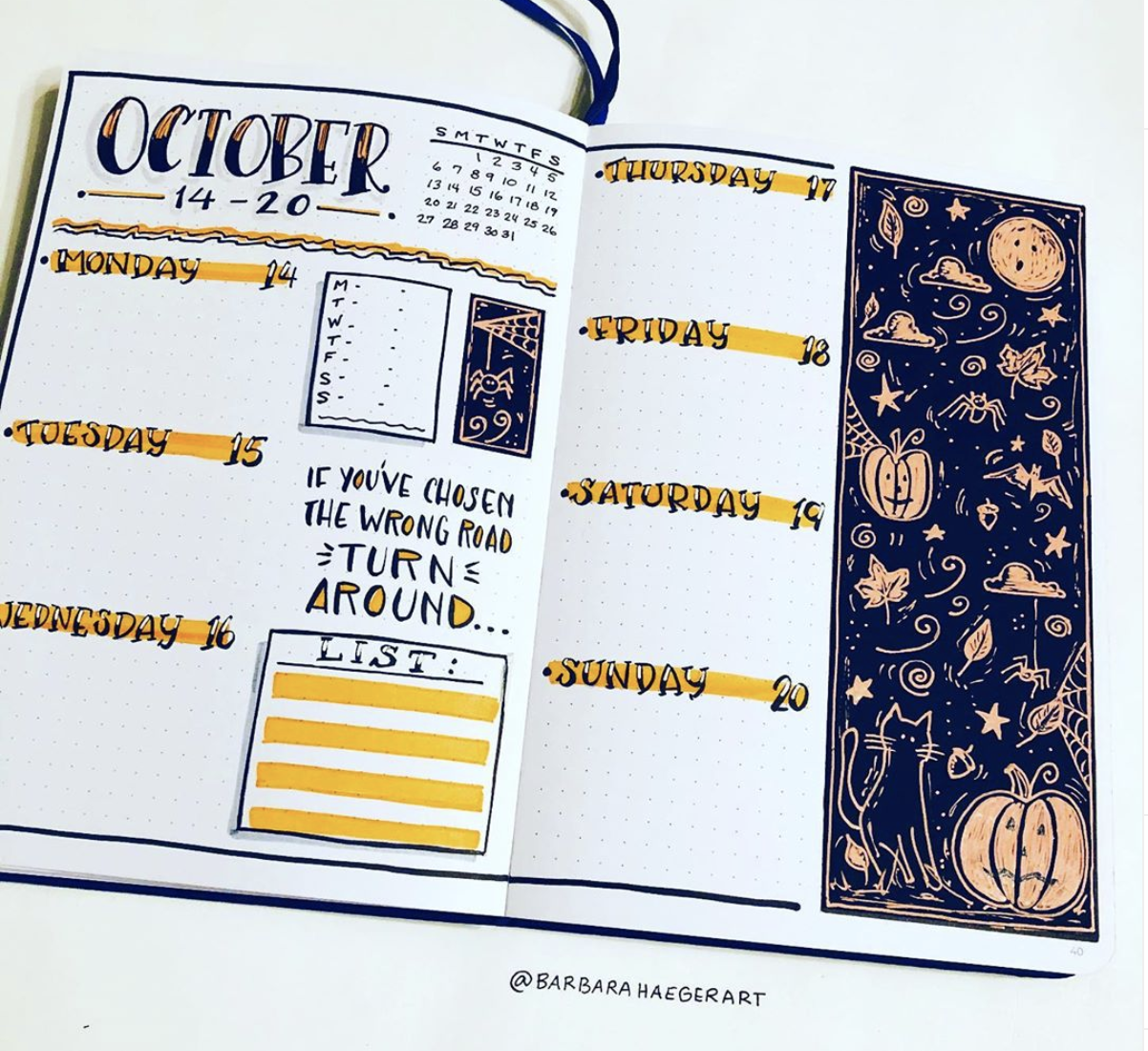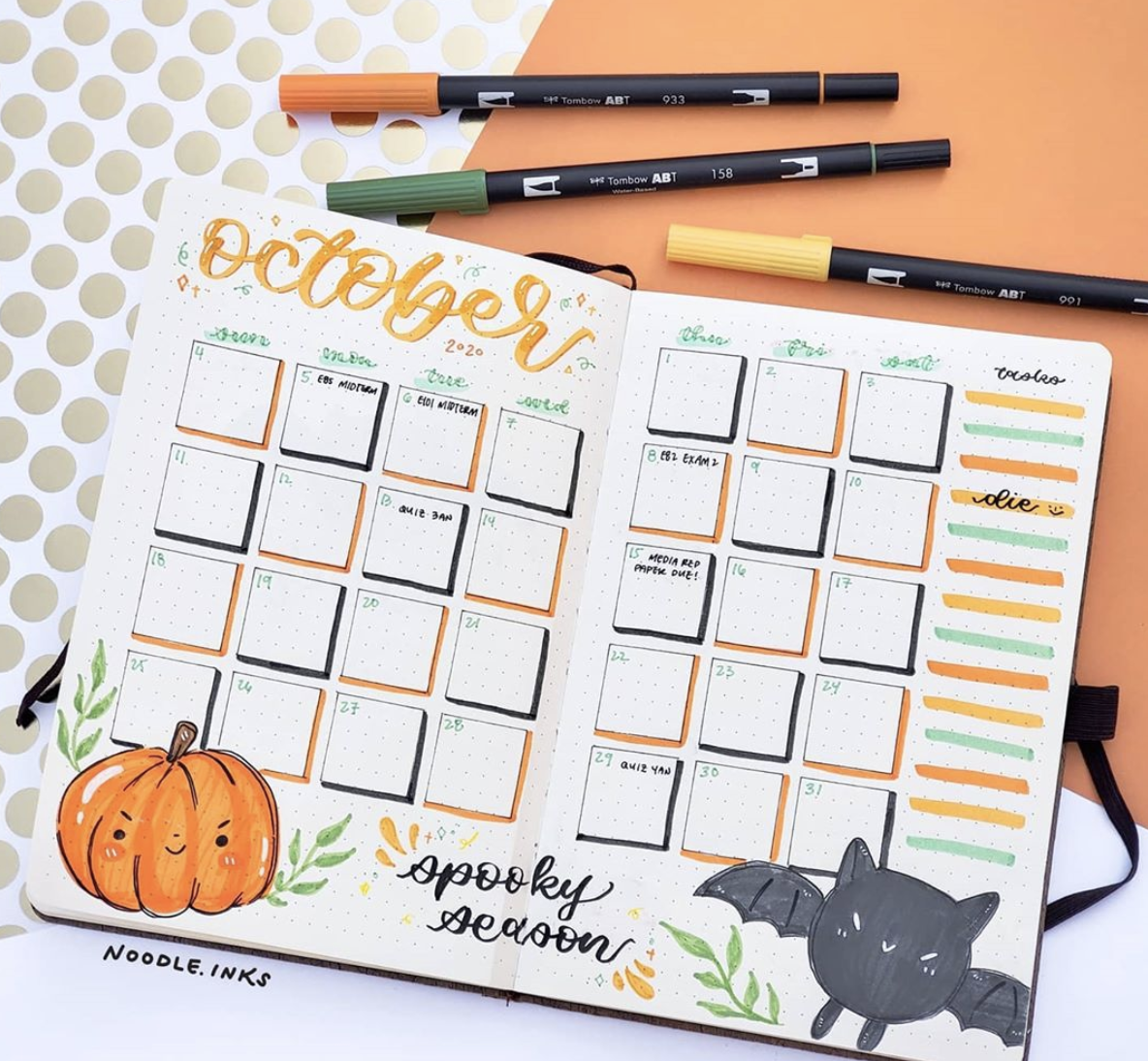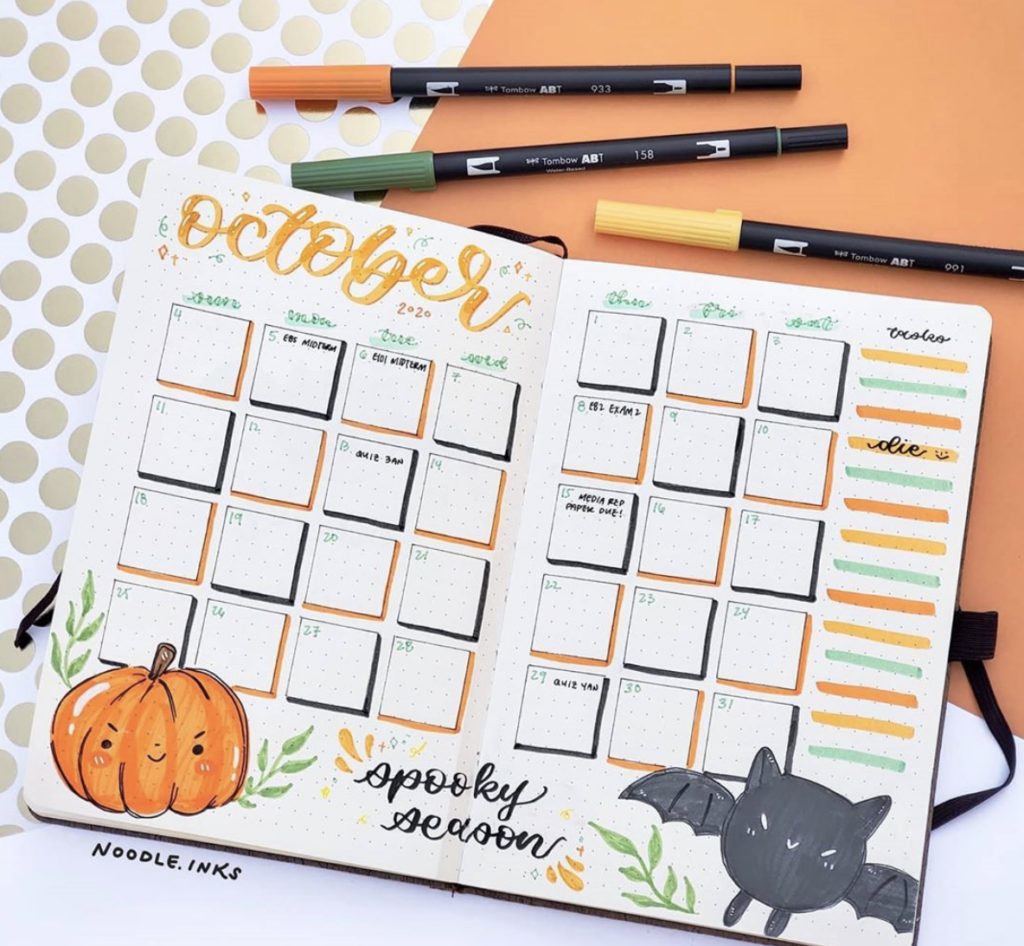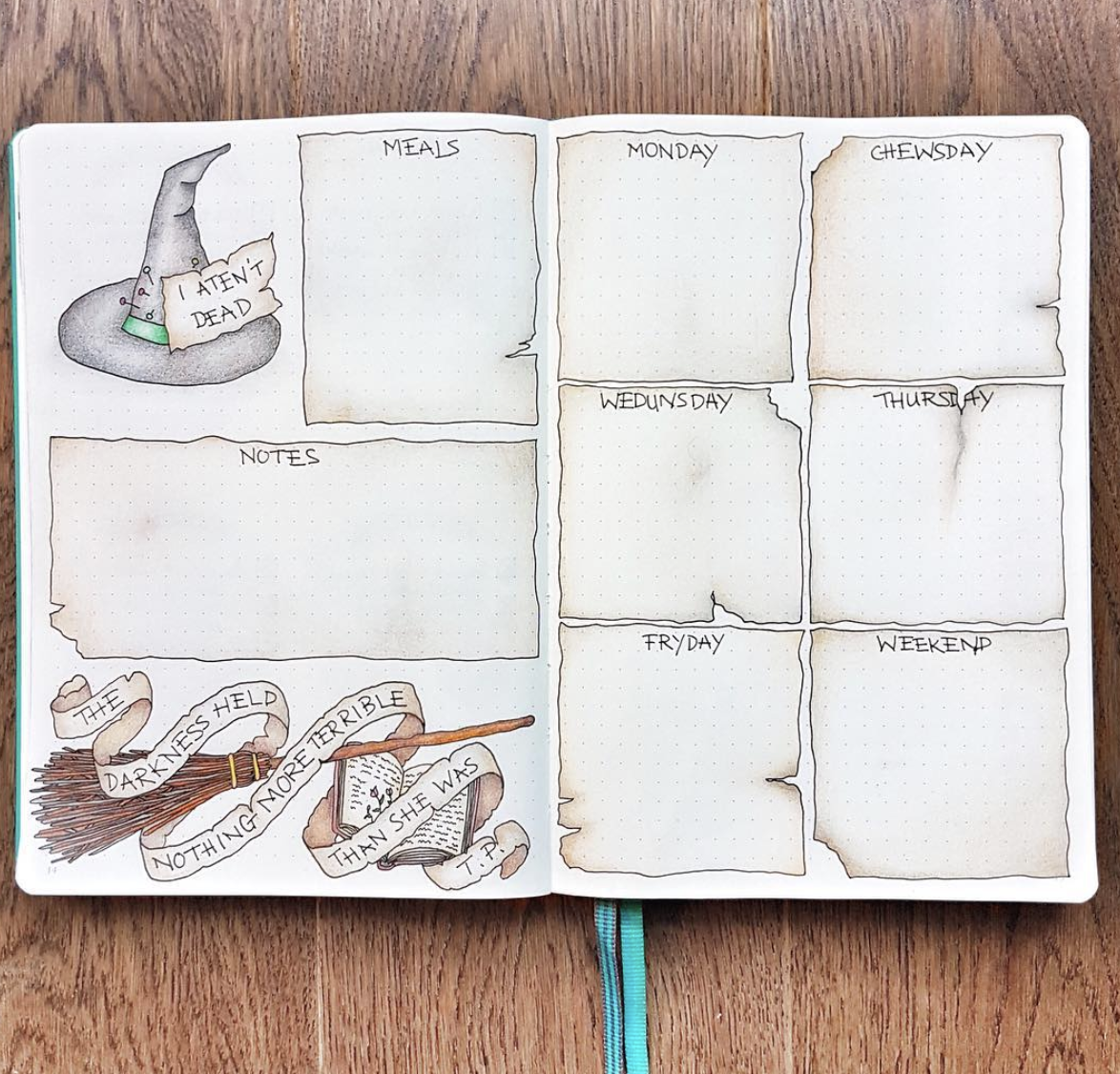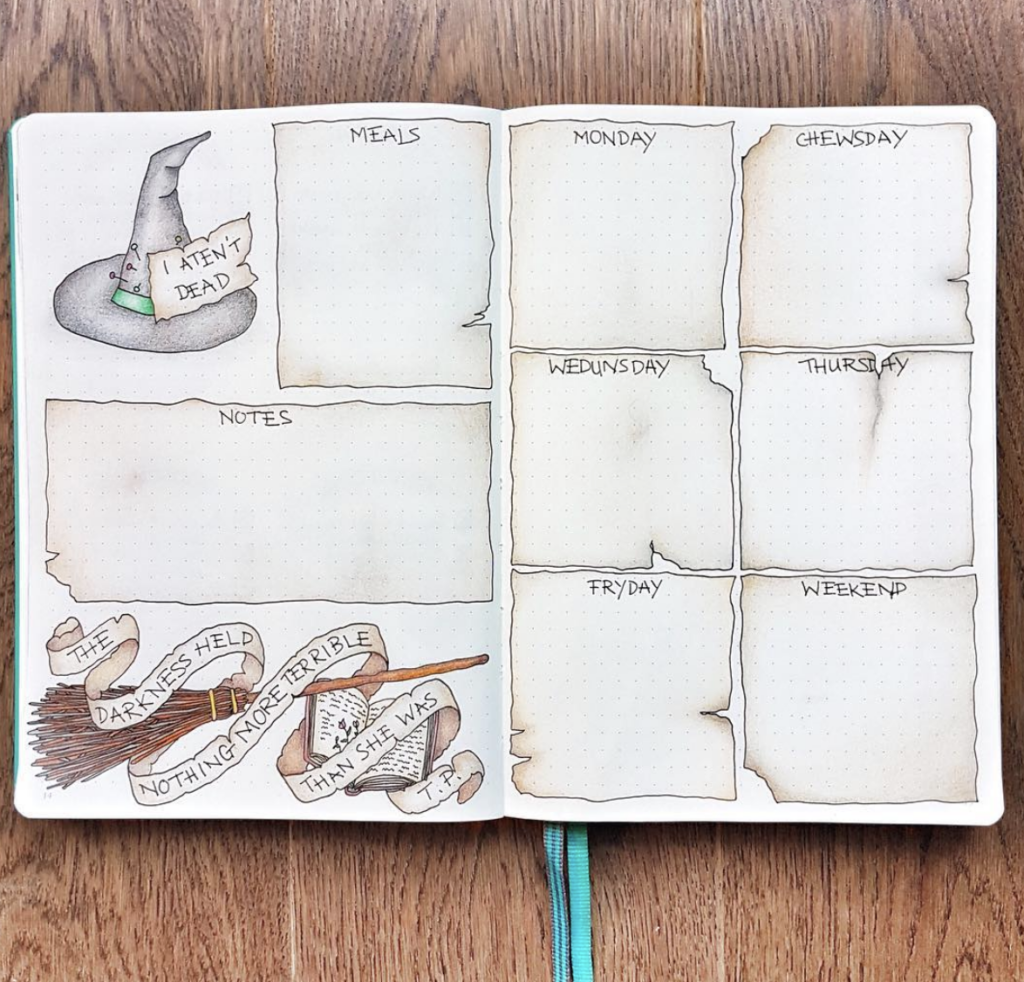 October Habit Trackers
Habit trackers are a big part of bullet journal collections. You can also use them in your planners with a little DIY thrown in there.
These can be as cute as you want or as functional as you want. The following October habit trackers include everything from mood trackers to October drink trackers.
If there is something you want to commemorate for the month of October, start a new habit, or just have a way to wind down each day, then a habit tracker is something you might want to consider.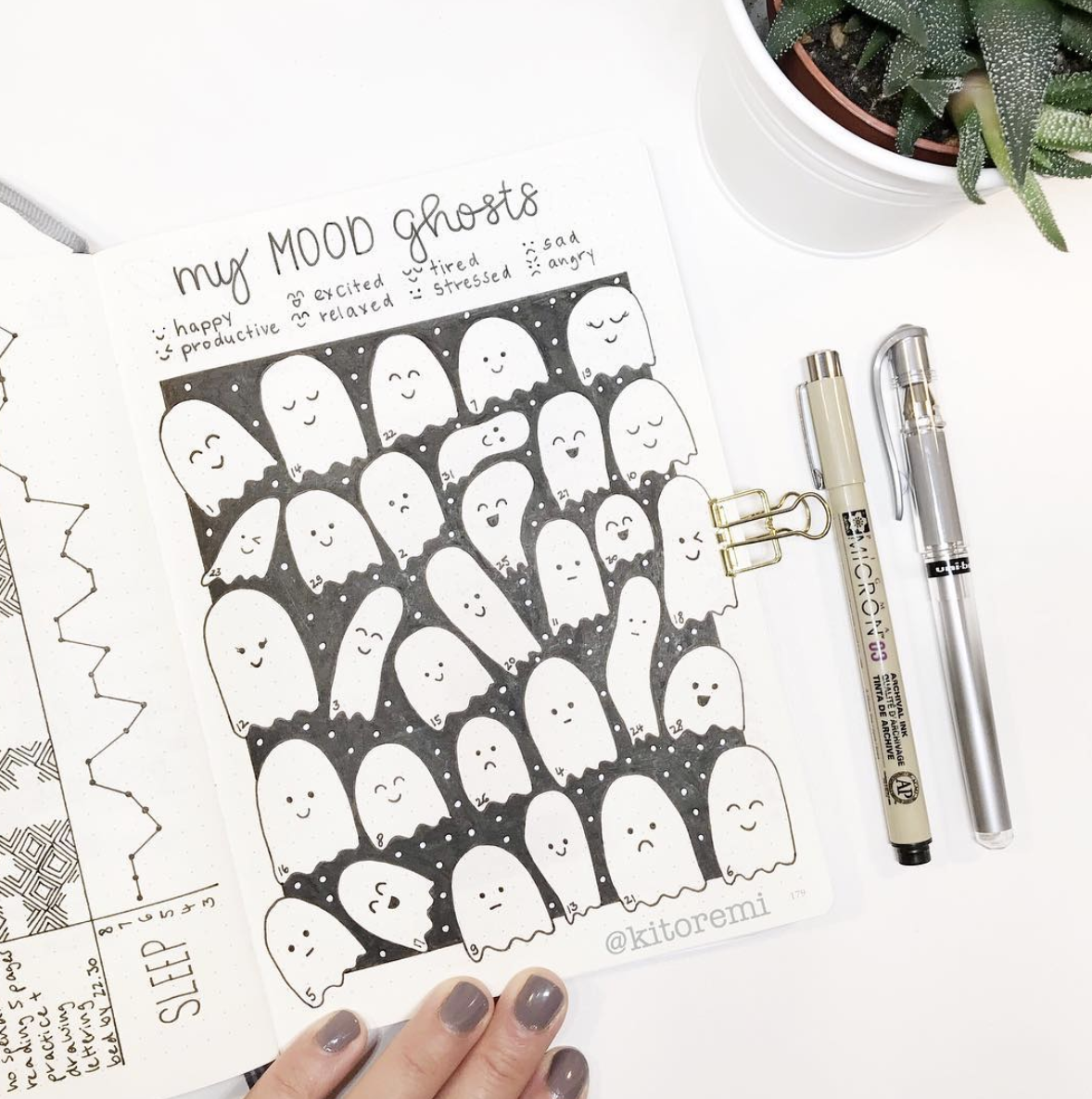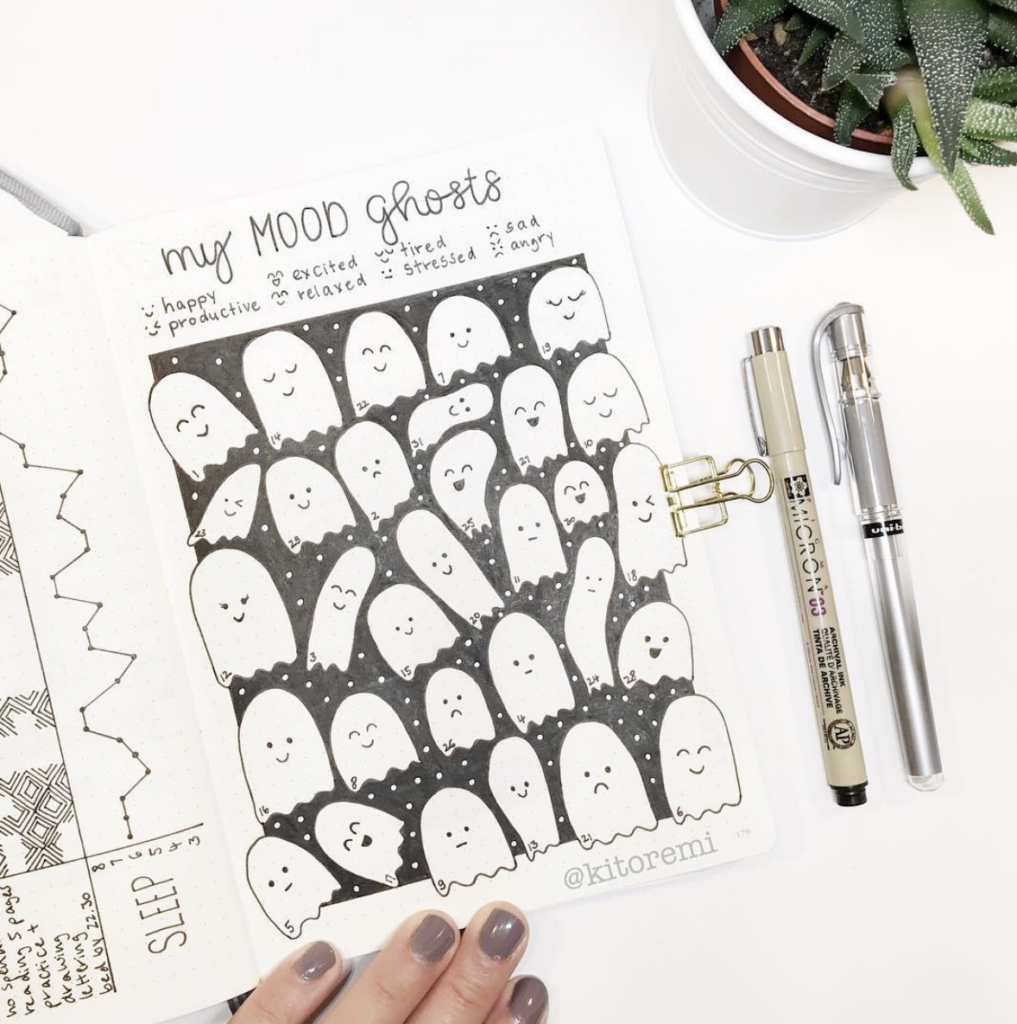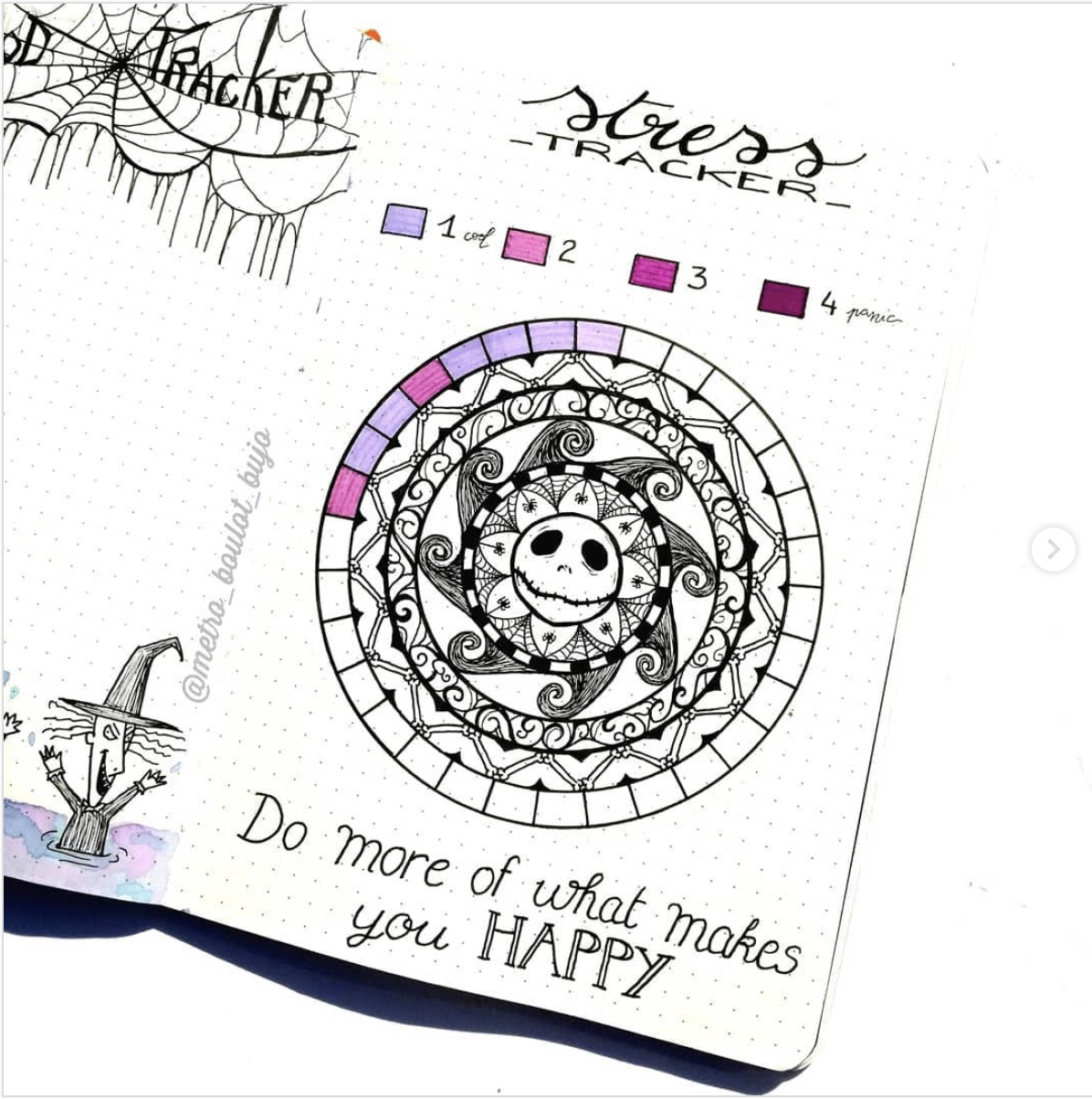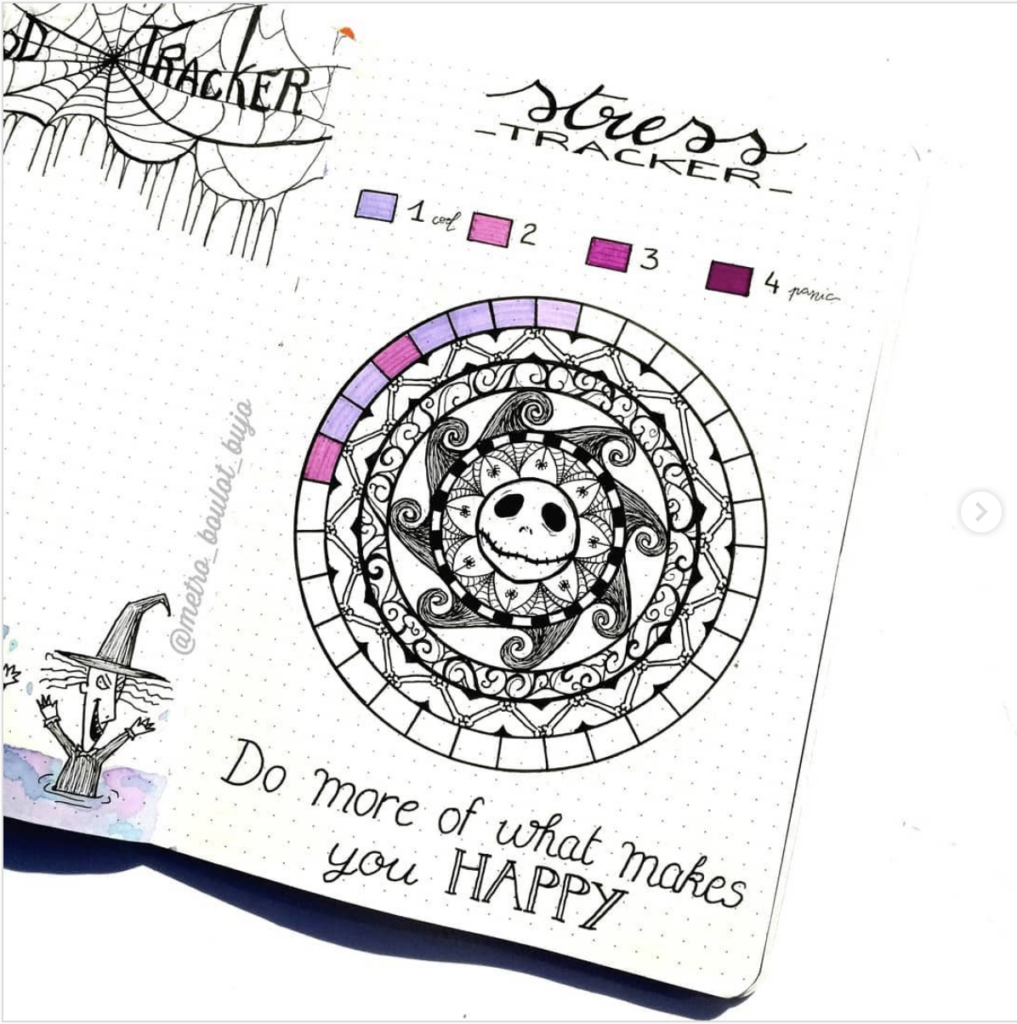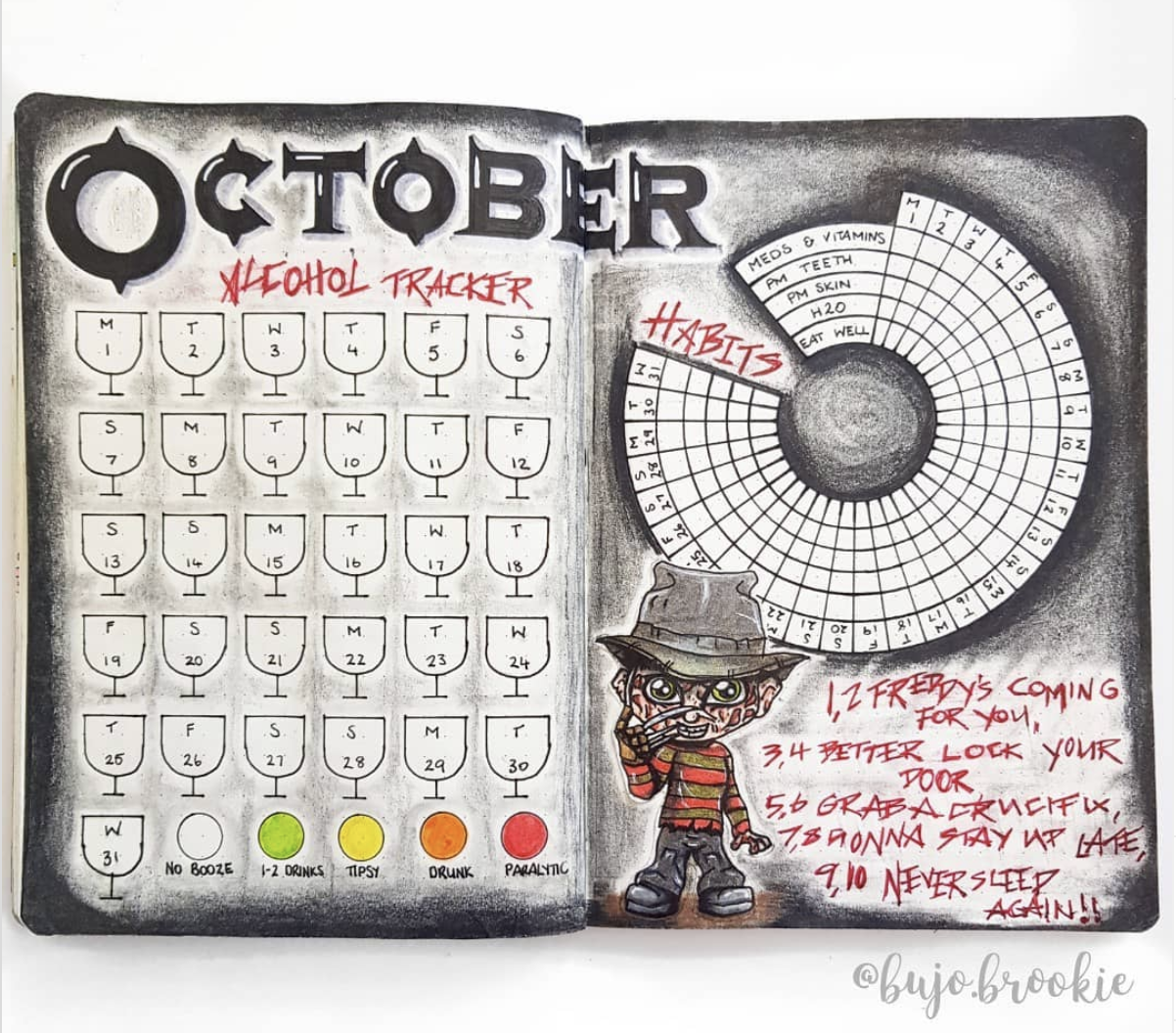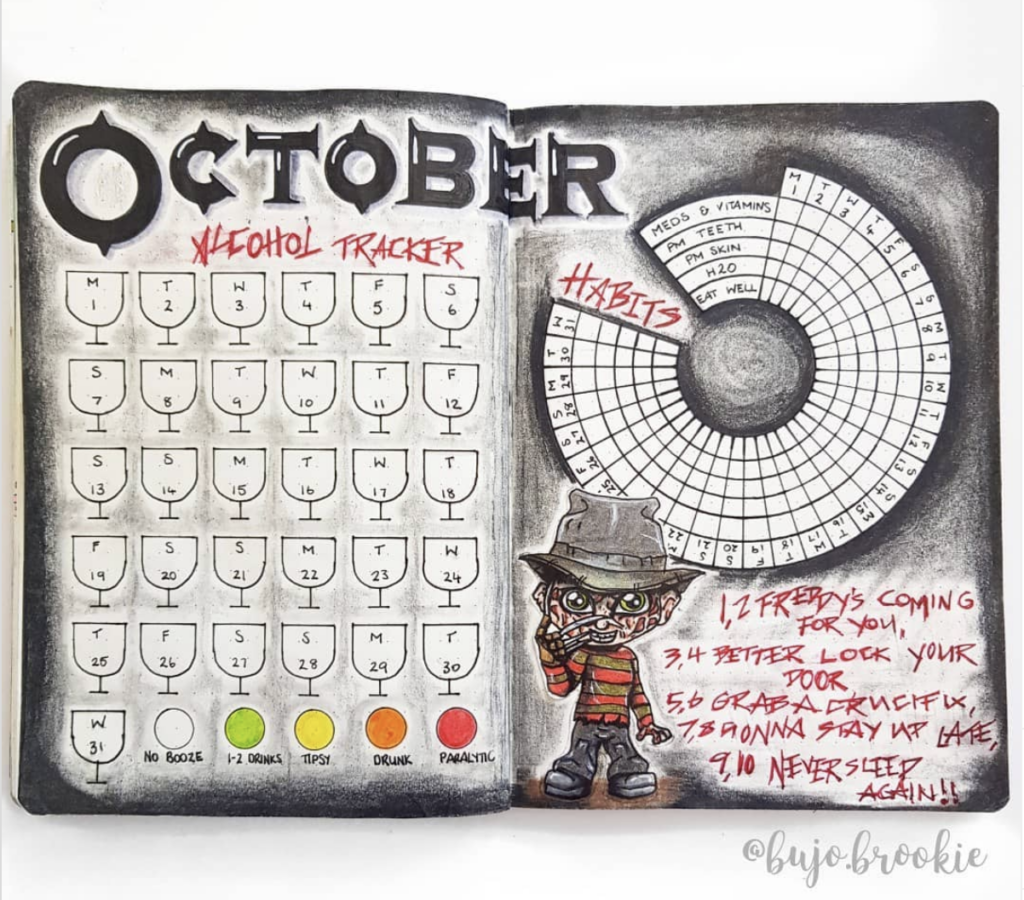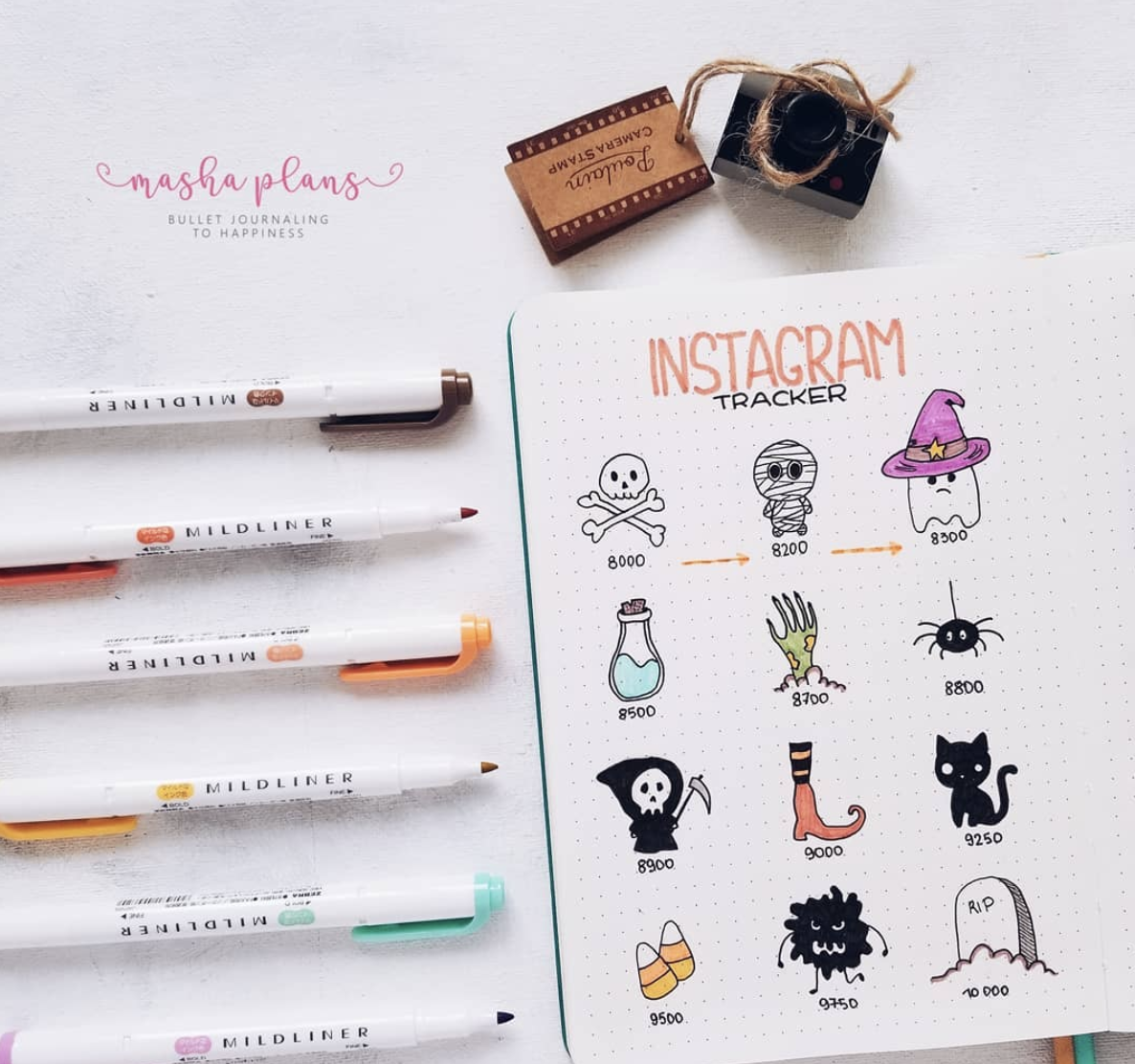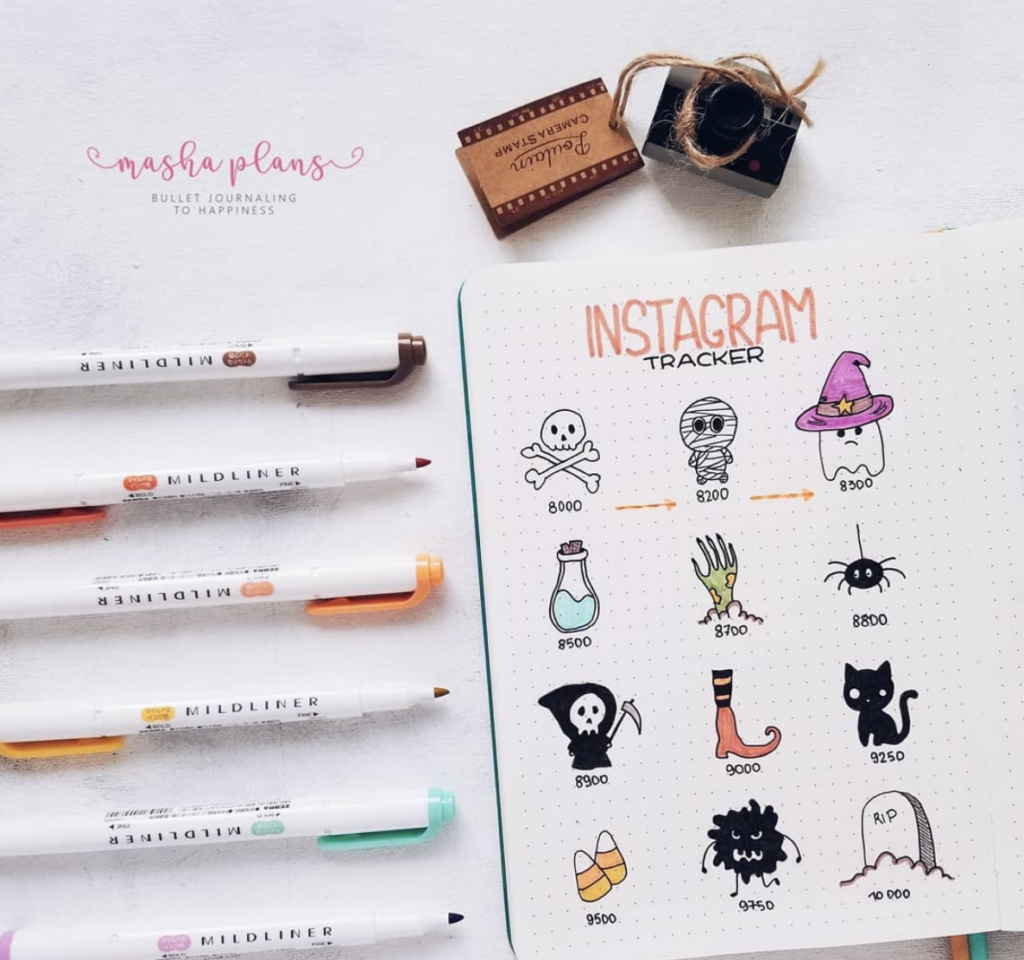 October Quotes for Handlettering
If you are looking for some handlettering practice, your bullet journal or a blank planner page are the best space for this.
Pick your favorite October or Halloween quote and play with words.
Need some font help? You can get inspiration from Dafont.com. It is super fun to find a font you love, type in the quote or words you want to see in that style and then use that as a guide for your lettering practice.


(There is nothing wrong with tracing either! Print out the word in the font of your choice and then use this light table…it is my favorite!)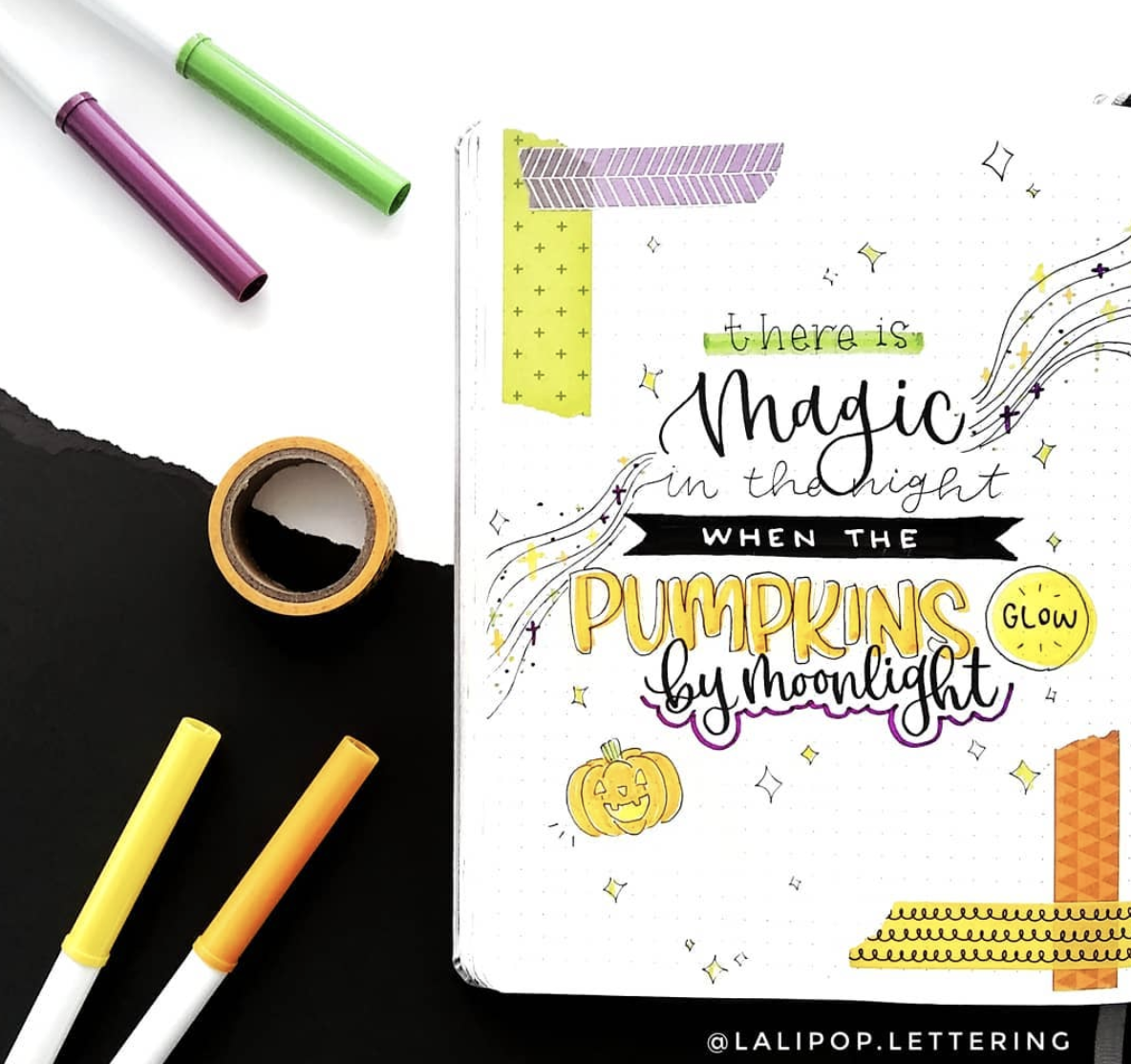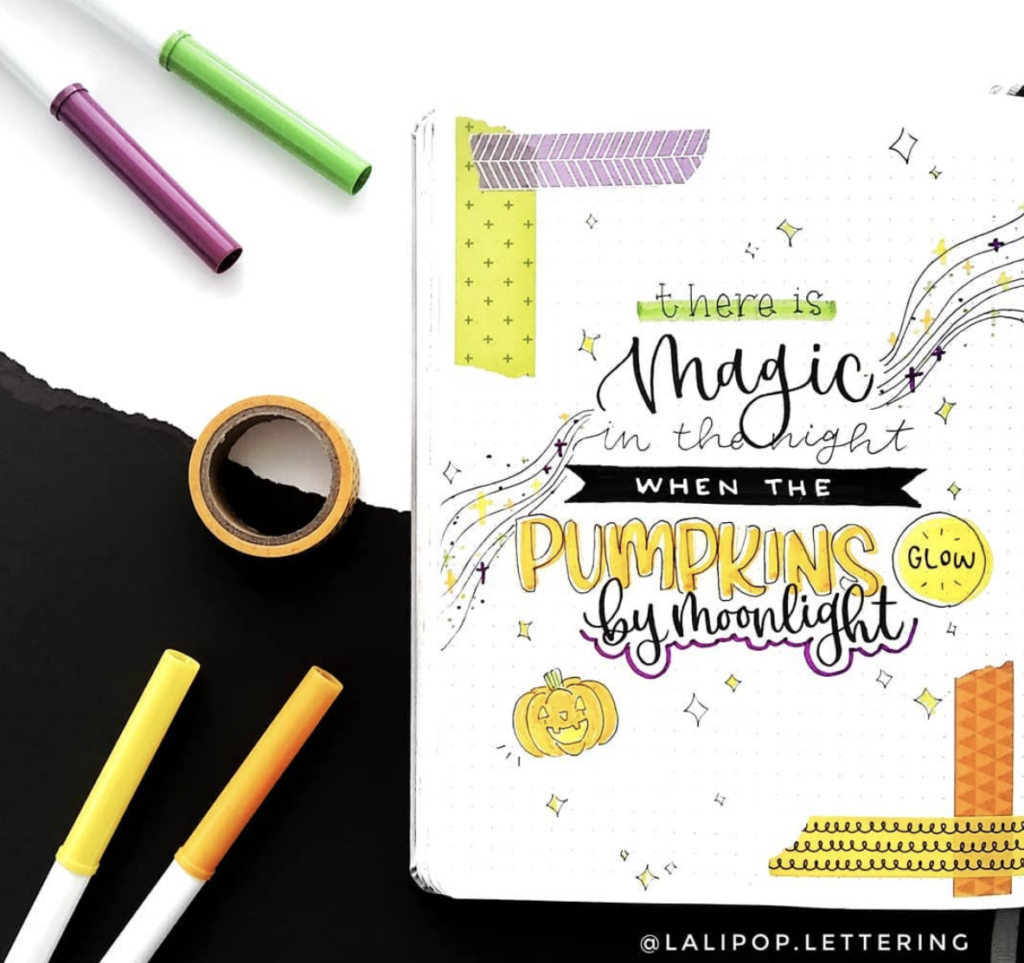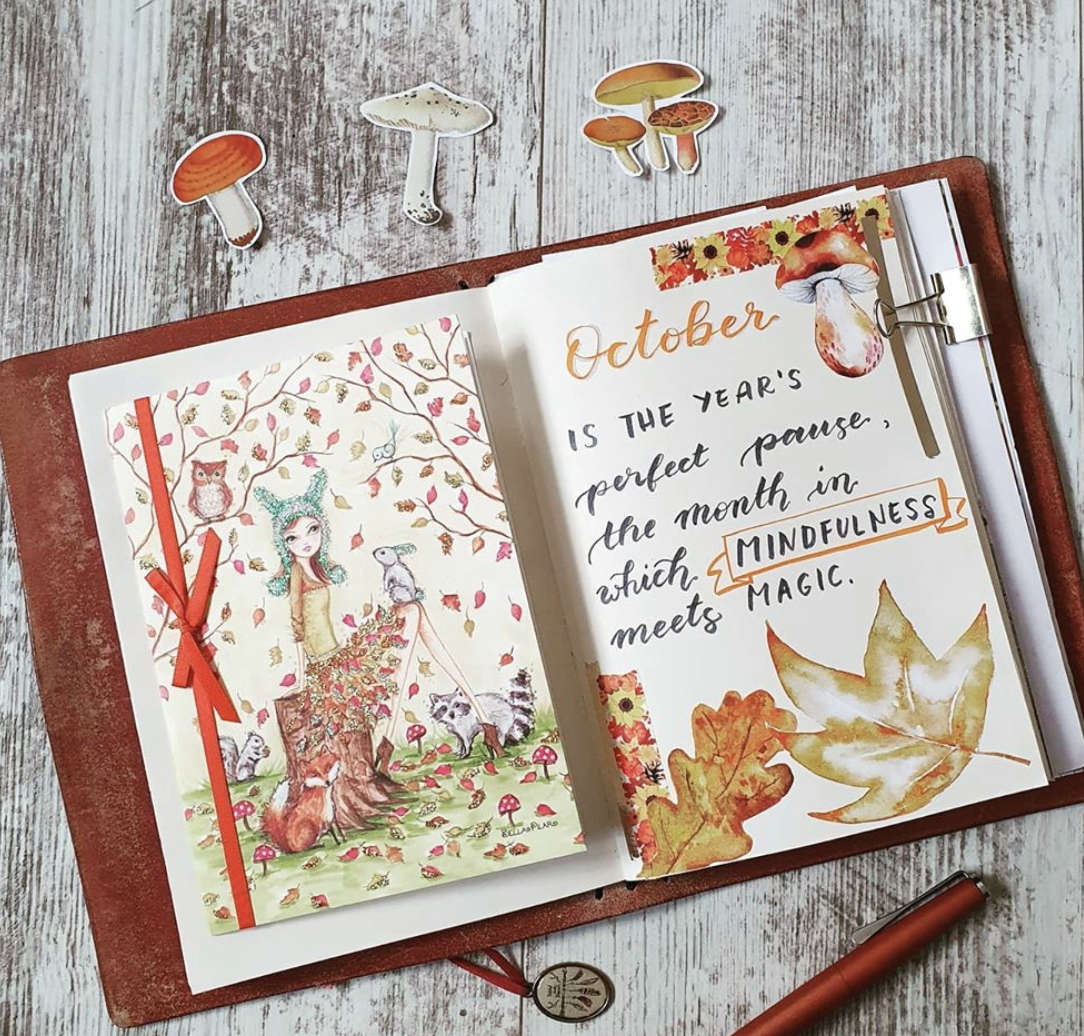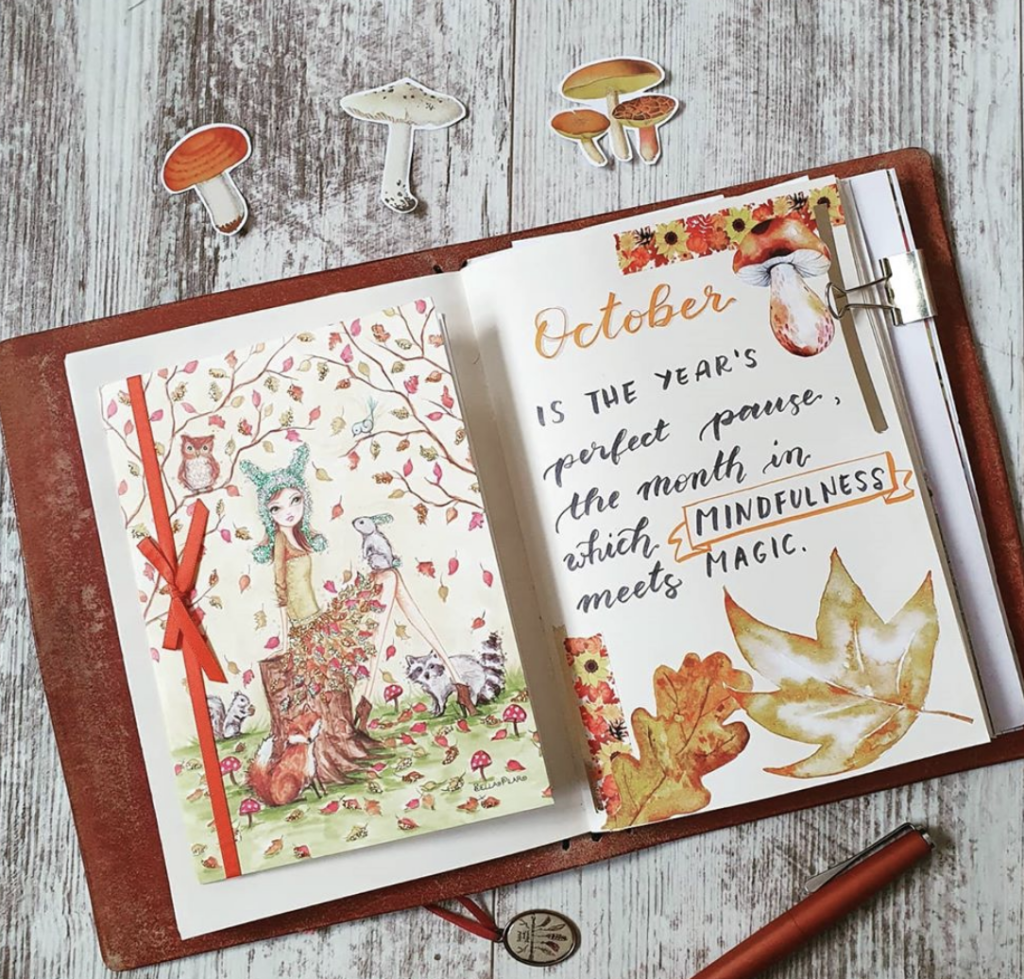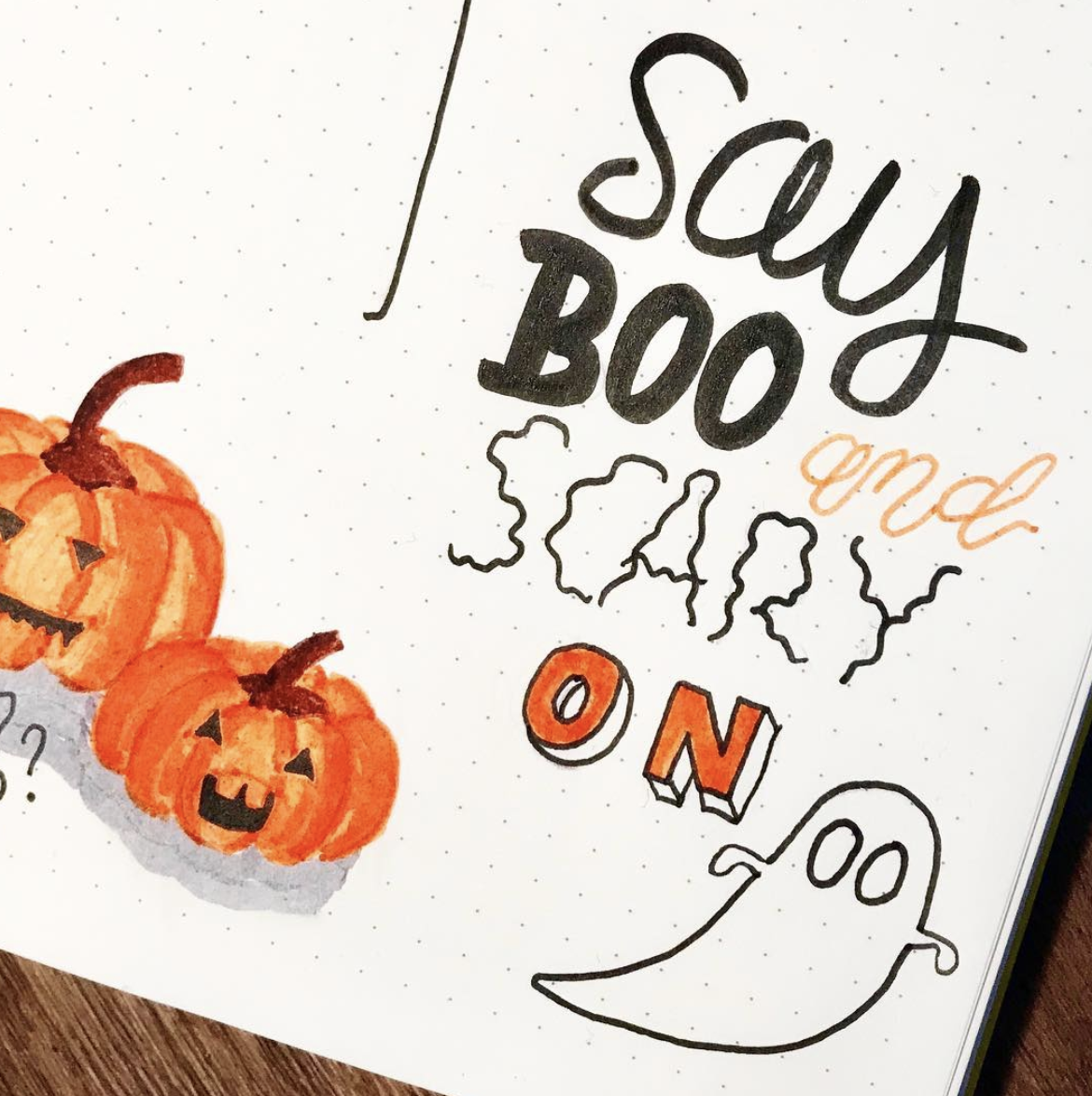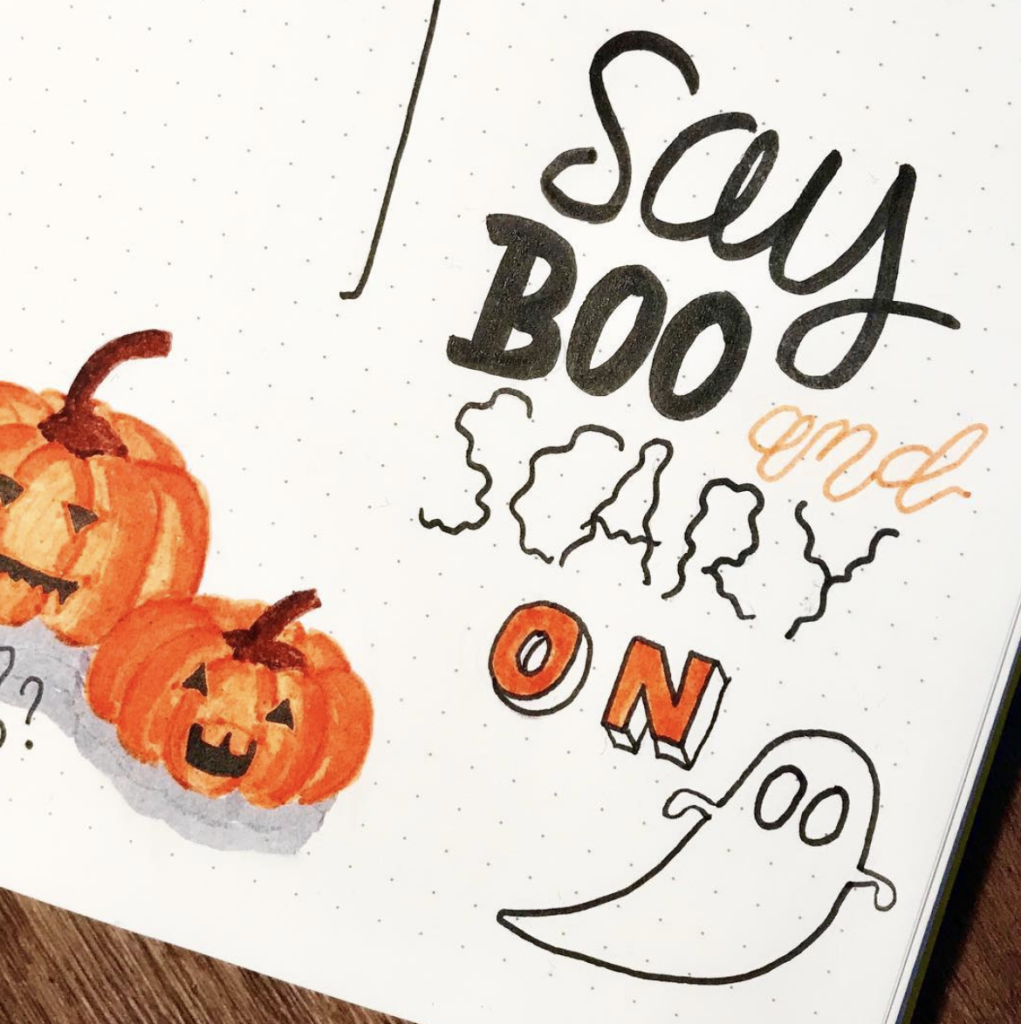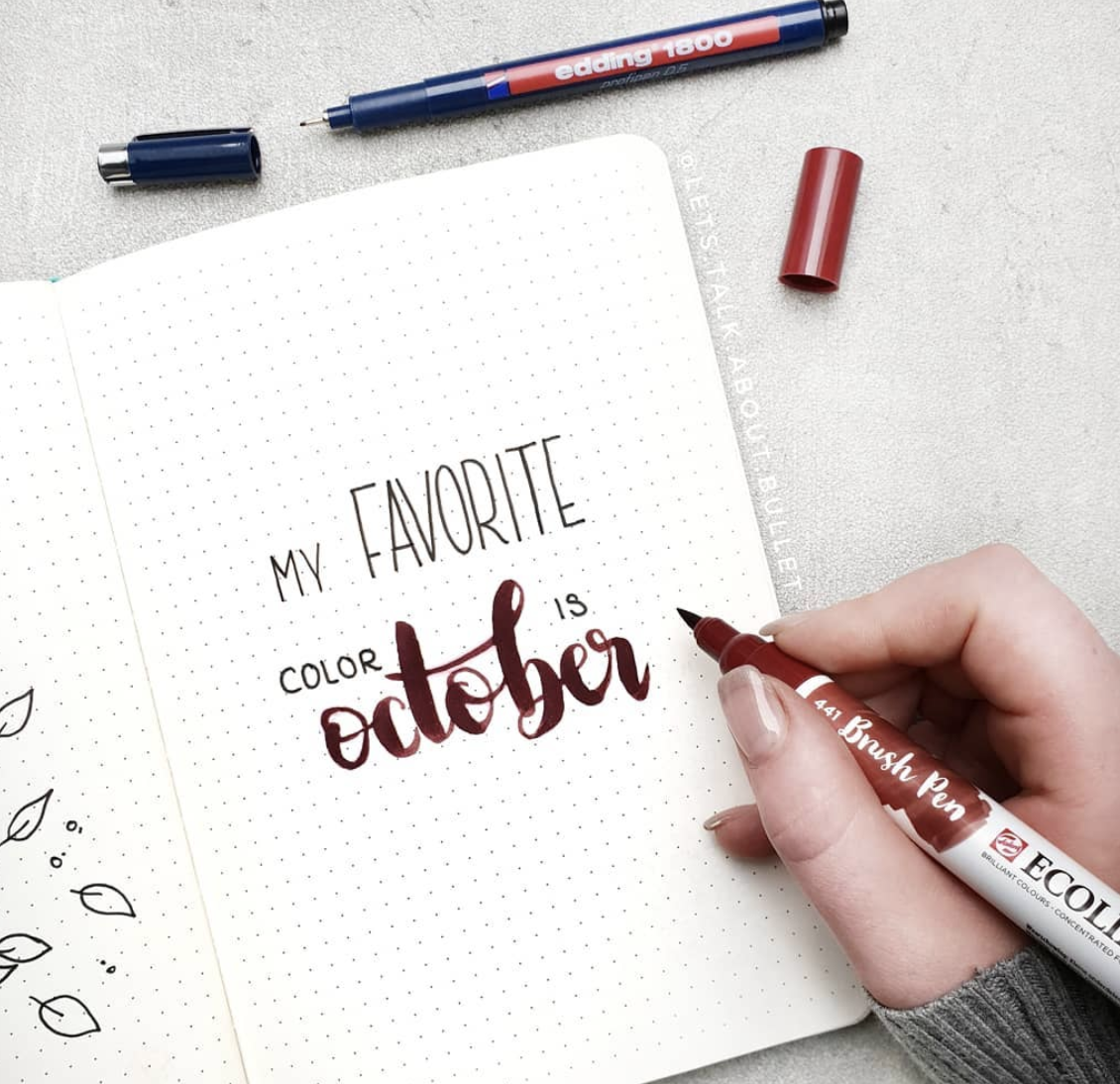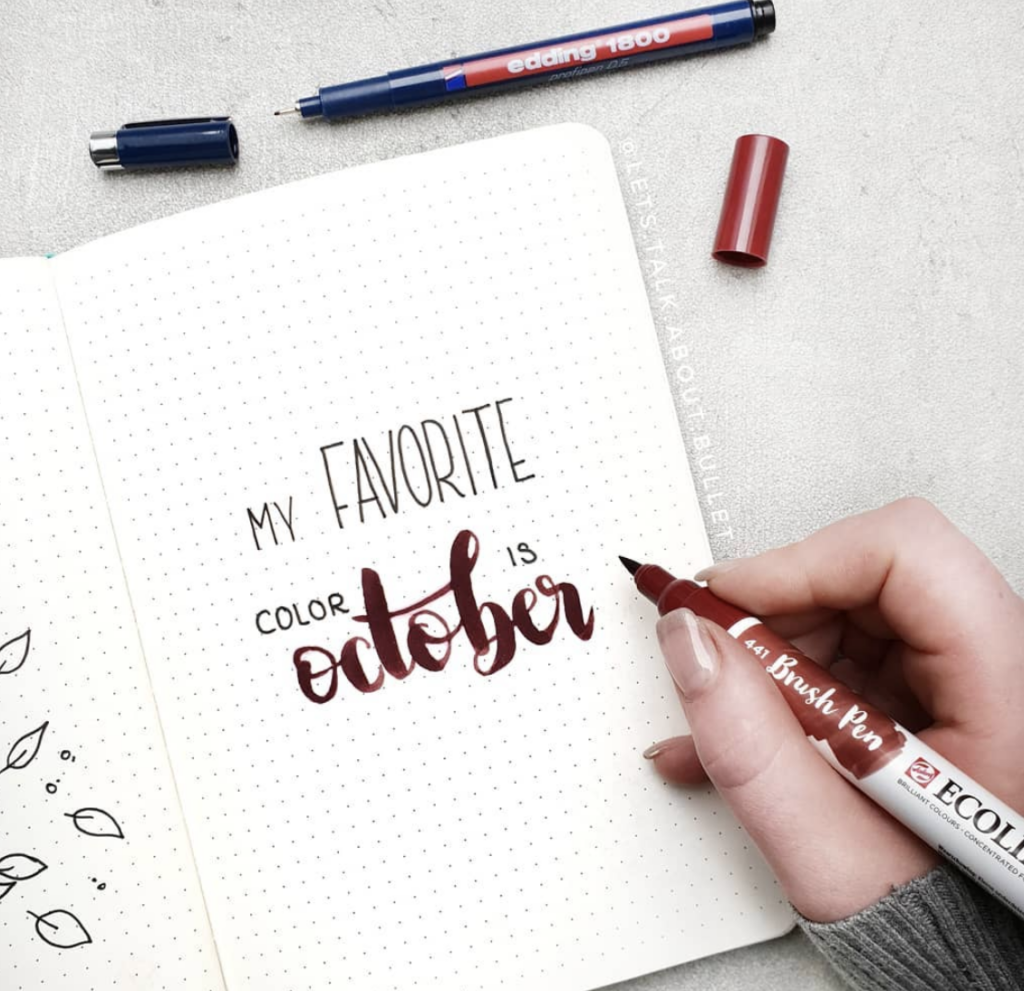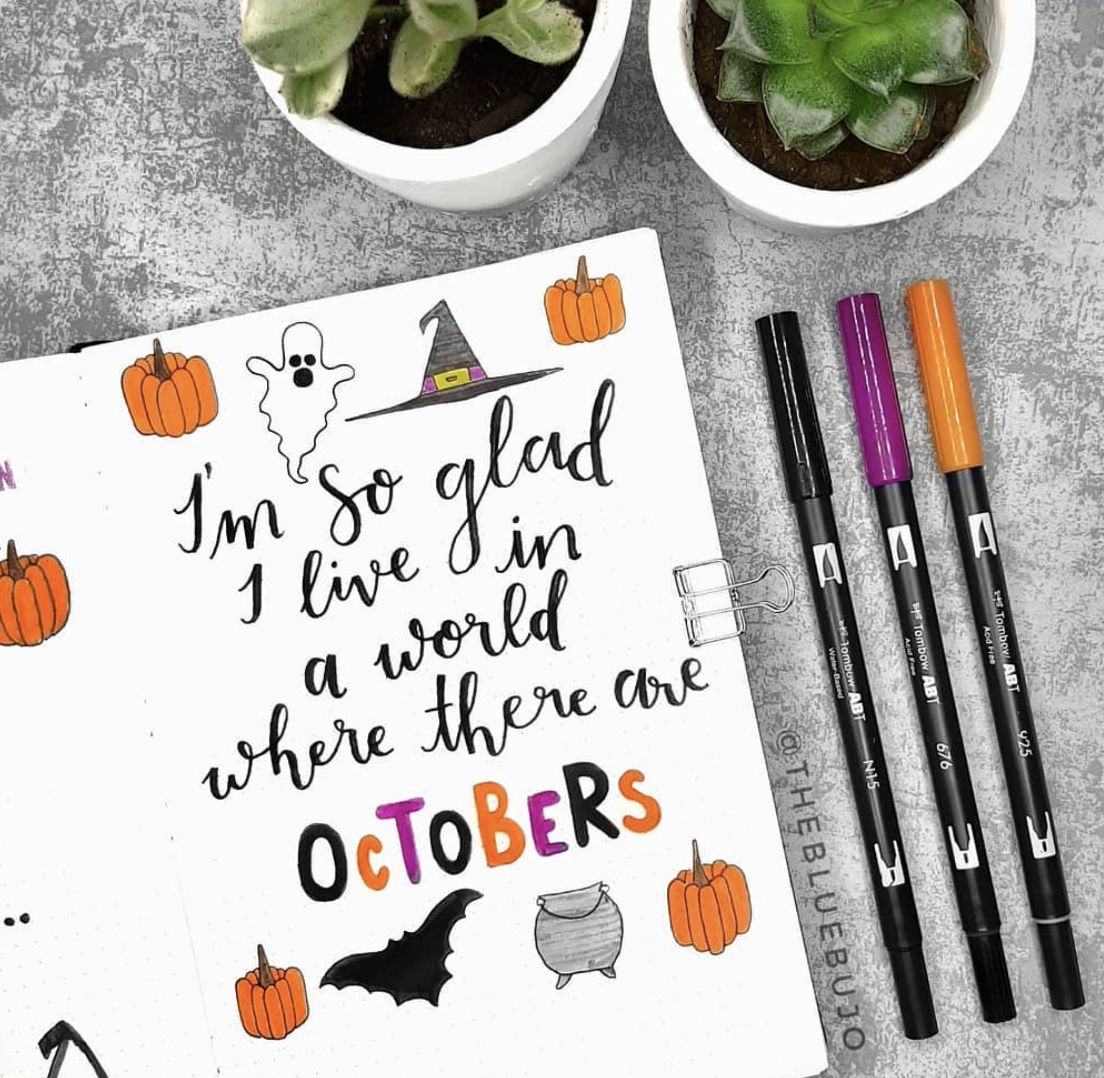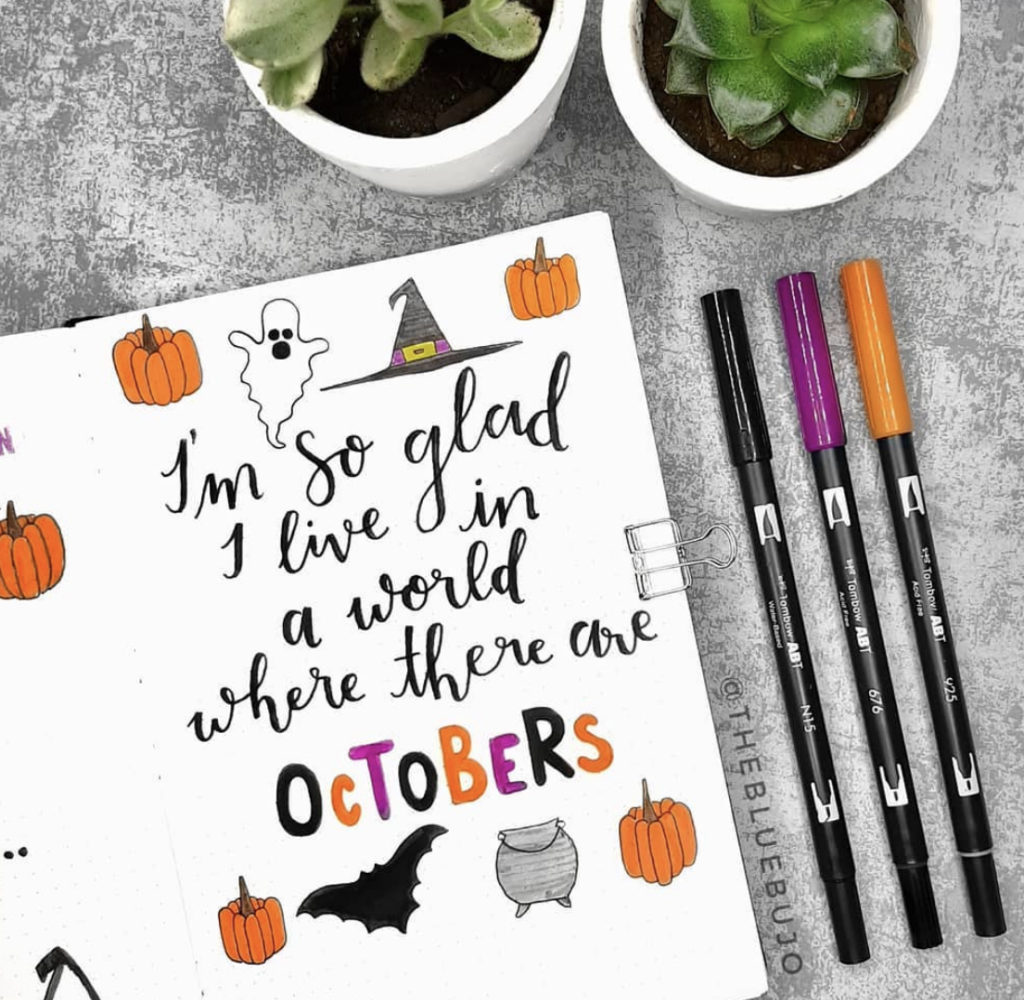 Creative Bullet Journal Doodles
Hopefully, you are now inspired to create your own Halloween bullet journal doodle pages, covers, and spreads.
There are so many possibilities. Take an idea here, a doodle there, and blend them together to make your own unique layouts and spreads.
Happy Doodling!