We may earn a small commission for purchases made through affiliate links in this post. For more information go to our Privacy Policy.
Do you ever pick up a set of scrapbook papers and just get a giddy bubbly feeling inside?
Or maybe you see a project online and it just makes you smile inside. Then you think, "Hey! I can make that".
Well, you really can make this fall treat box and it doesn't matter which pack of giddy inducing papers you pick up. I've listed the ones that I used to make it from my own personal stash.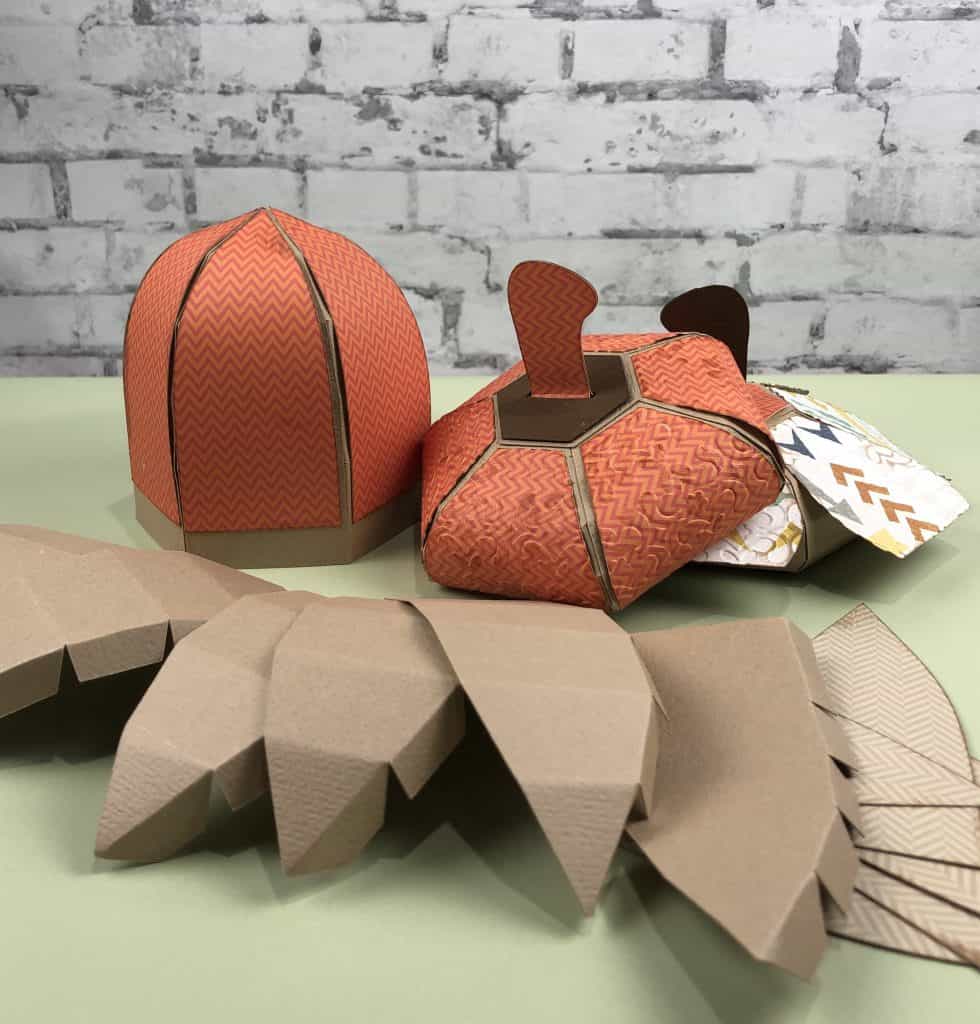 Pssst. My stash is OLD. It's been years since I played with scrapbook papers and I feel like I need to work through some of the collections before I buy new ones. Don't be surprised if you can't find any of the papers that I list below. Just know that you can choose any fall-themed or colored papers that you love!
The Supplies for this Project:
Little Yellow Bicycle
Orange Chevron: Poppy PY-107
Tan Chevron: Fern & Forest FNB-405
My Mind's Eye
Polka Dots Hey You Route Paper #CP1050
Bazzill Cardstock
SVG Cuts
On Hand:
Cricut or Silhouette (or a Brother Cut & Scan)
Ribbon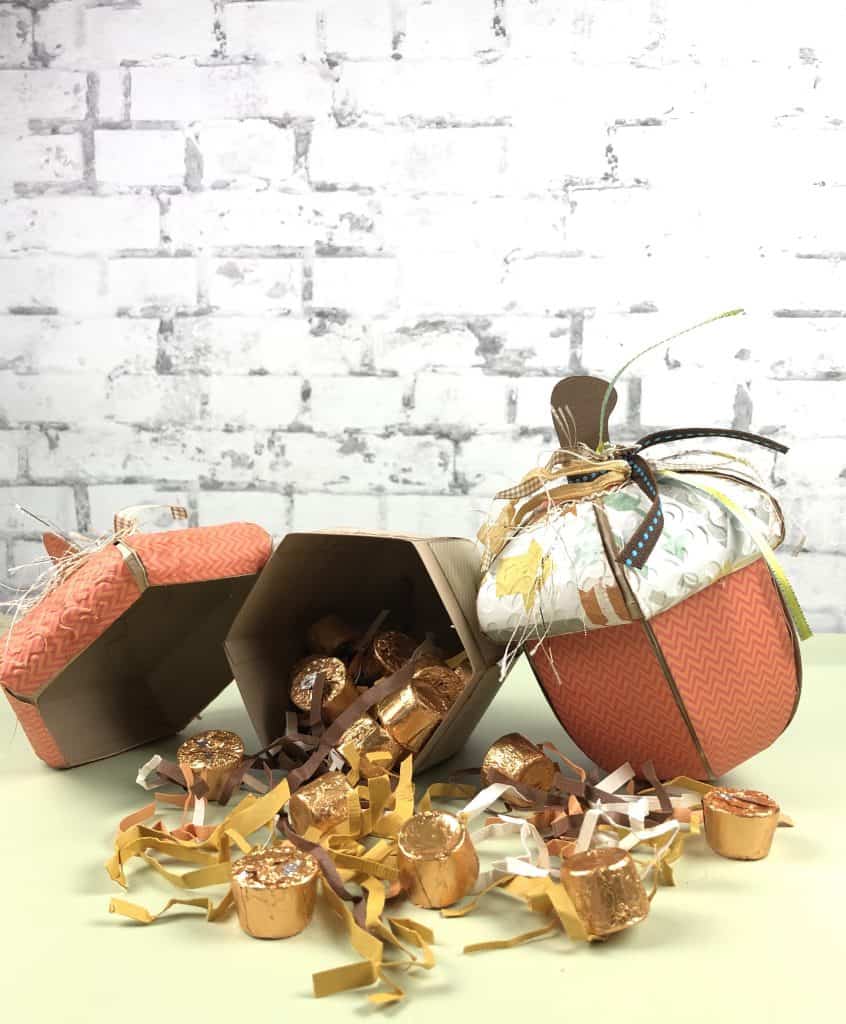 Tips and Tricks for a Successful Craft Project
This treat box from SVG Cuts looks like it would be very complicated. When you open the cut file, it doesn't look any less intimidating.
Trust me.
It isn't hard at all and the process is laid out in a very simple way. Really, the hardest part is getting the glue to stick on the edges the curl because the tension wants to lift the paper. Be prepared to spend some time holding the pieces together until they are bonded (or use a hot glue gun!).
The next thing I would recommend is that you watch this video on how to put the whole thing together. The pieces are pretty self-explanatory, but there are few that might make you scratch your head a little.
The video includes tutorials for all the other items in the fall bundle…for the acorn part, you only need to watch a few minutes worth.
Your Completed Acorn Treats
When you are all finished with these adorable acorns you can fill them with a small gift, use them for fall centerpieces, or fill them with candy and share them at the office.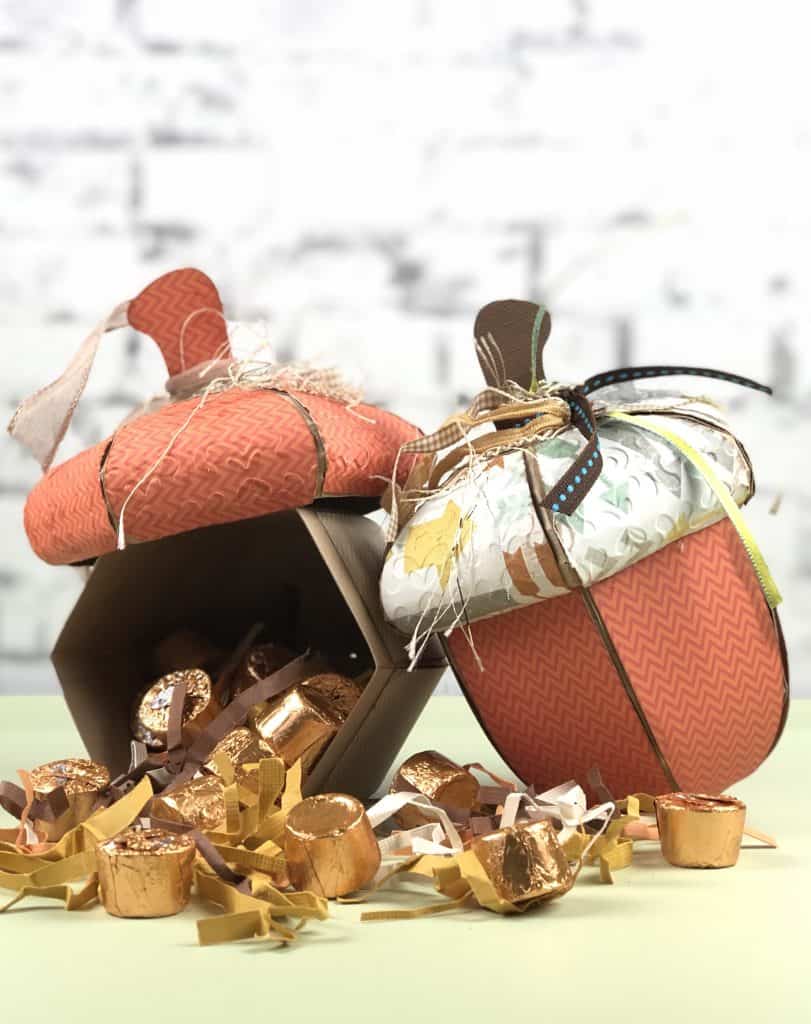 It's amazing how sturdy they really are. And they measure about 5.5 inches so they are decent sizes for your table or to hold treats.
Playing with paper can be a very satisfying past time. It's almost like meditation. The colors and textures are soothing. A few moments of creative time is a great way to calm your mind.
There are no hard and fast rules that say you are only creative if you are making something original. You are creative when you use your own two hands to build something beautiful (in your opinion) from some sort of supply.
Whether you copy that idea, make it up from your imagination, or a blend of both, you are still being creative.
What are you going to make next?!