We may earn a small commission for purchases made through affiliate links in this post. For more information go to our Privacy Policy.
Are you ready to learn how to use a Cricut cutting machine?
If you have already taken your new machine out of the box, Congratulations!! I'm proud of you!
Don't worry if you still have a brand new machine sitting in the box. I know that it is a little overwhelming to think of all the things that this machine can do and that it is expensive.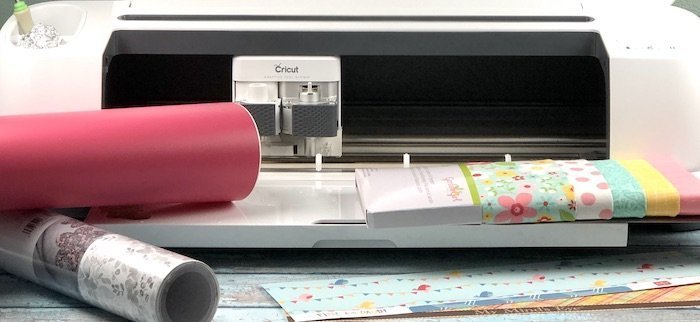 That makes it a little intimidating.
The longer you put off the process of setting it up, the less likely you will be to actually use that wonderful, time-saving tool.
That is all it is. A tool.
Learn the ins and outs of that little beasty and you will be SO happy with your-self.
When you take your machine out of the box, you will have a few things that all packages come with. (if you still haven't bought a machine and you think you are ready, read this post about which is the best Cricut machine to buy)
Cricut Machine
2 cords
a cutting mat
and a beginners project
There may be other things in the box…but that just depends on which model you purchased or which bundle you were able to score.
One cord has a small round end and the plug for your outlet. This is your power cord. Plug it into the back of your machine (usually on the back right side).
The second cord is your connection between a computer and your machine. Depending on your model, you will also be able to connect your machine (and other devices) via Bluetooth. We will cover that in a bit.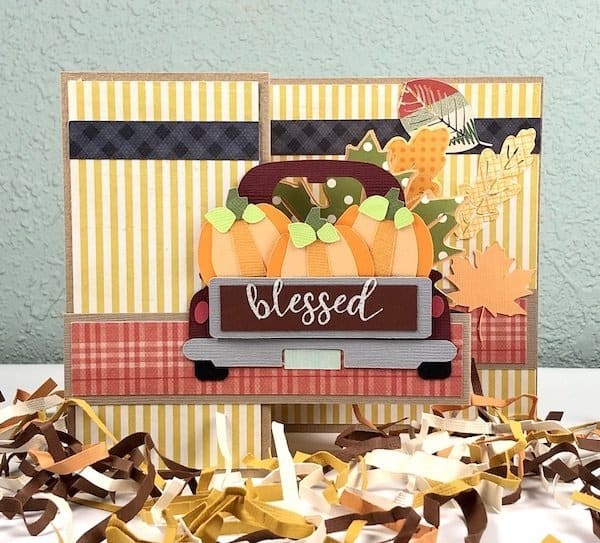 Where to Store Your Machine
Next, you need to find a good home for your Cricut.
If you push it into a corner or you have to re-arrange your entire space to use it each time, you will be less likely to take it out and put it to work.
Pick a spot where all you may need to do is pull it forward (it needs space for the mat to pass through…as it cuts it will stick out the back). You need enough space for at least 2/3 of the mat to hang out the back.
Your spot needs to be close enough to a power outlet that the cord can reach and not be in your way when you are using the machine…or when the mat is traveling in and out.
Connecting Your Cricut to Your Device
If your machine does NOT have the Bluetooth capabilities, you will need to connect your machine to your computer with the 2nd cord.
There is a square end that goes into the back of your Cricut machine. The other end is a USB end and it will go into your computer.
Connecting via Bluetooth means you won't need to use this cord. You can connect by turning on your Cricut machine and then pairing it to your device. You have about a 10-foot range this way.
Cricut Bluetooth Code: 0000 or 1234
The Cricut Bluetooth code is: 0000 (4 zeros). if that doesn't work try 1234 (varies by device) If you ever get disconnected and have to pair again, just use the code again!
There are a few variations for Cricut mats. We will discuss the different types and styles in a moment.
Most likely, your machine came with a GREEN mat. This is the standard, all-purpose cutting mat.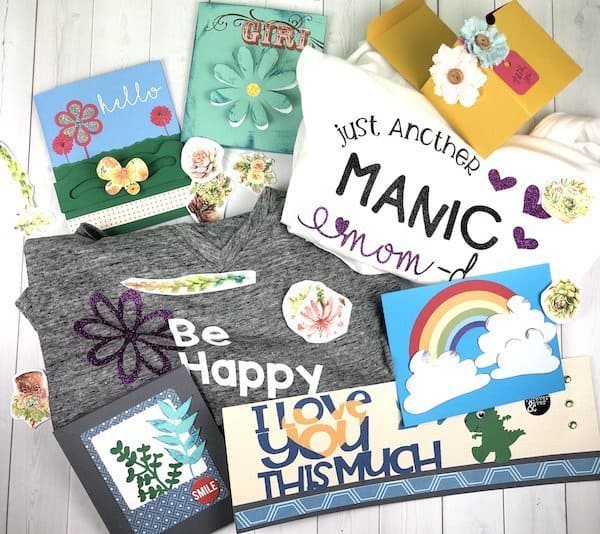 If your machine came with a sample project, then I want you to load that paper on your mat. No sample project? No problem. Just load a piece of scrap cardstock so we can practice.
Line your paper up with the top-left edge of the mat. Follow the lines on the edges to get your paper as evenly lined up as possible (top and left).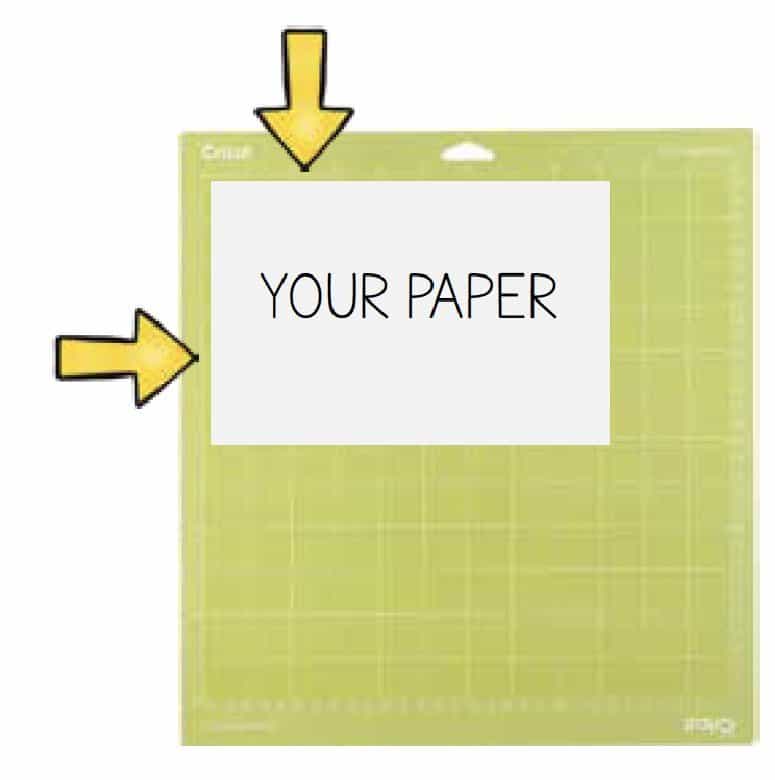 Now you are going to load your cutting mat into the Cricut machine.
Open your machine (if you haven't already). You may have an OPEN button or you may have a machine that opens on its own once you lift the lid. Press the POWER button.

Place your cutting mat under the little L brackets that are on each side of the opening (by the roller bar).


Now, press that little flashing DOUBLE ARROW button.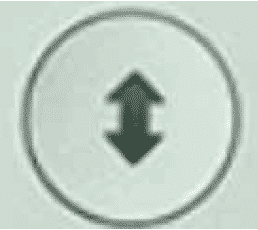 This is your LOAD and UNLOAD button. You will use this to put a mat into your cutting machine or to take it out after you have finished cutting your design.
You can unload a mat if it goes in crooked if you decide to change your paper (or adjust it), or you can just let it hang out there while you work on your design.
Practice loading and unloading your machine.
Now You Know How Get Started!
That's all it takes to get that little bug out of its box and ready to cut!. Now you can learn all about the different types of Cricut Cutting Mats and how to make designs in Cricut Design Space. That's the next step in the process.
Learn all about the best vinyl to use for your different Cricut craft projects by reading this post!
Grab these easy to use Cricut Design Space cheat sheets so you can start designing your craft projects!!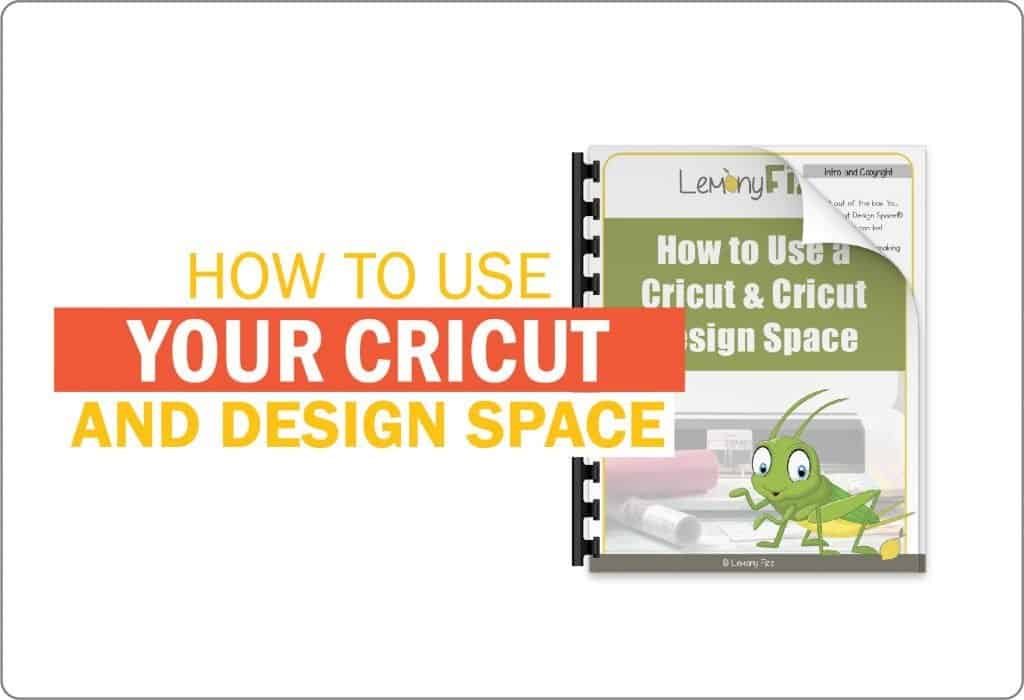 Basic Cricut supplies that you need to get started with your Cricut projects and crafts. Use this list to grab the basics or to finish your collection of Cricut tools.