How to Use a Cricut: Learning Your Machine as a Beginner
We may earn a small commission for purchases made through affiliate links in this post. For more information go to our Privacy Policy.
A Cricut machine makes crafting even more fun by expanding your capabilities. If you've never used one before, it can seem a little daunting at first. However, it's not as hard as it may seem, and after reading this post, you'll know how to use a Cricut right out of the box.
Are you ready to learn how to use a Cricut cutting machine? Do you have one yet? If you're still on the fence and not sure which one you want, here's the best Cricut machine to buy based on your crafting needs.
If, on the other hand, you've already bought one, have you taken it out of the box yet? Yes? Congratulations!! I'm proud of you!
Don't worry if you still have a brand new machine sitting in the box. I know that it is a little overwhelming to think of all the things that this machine can do.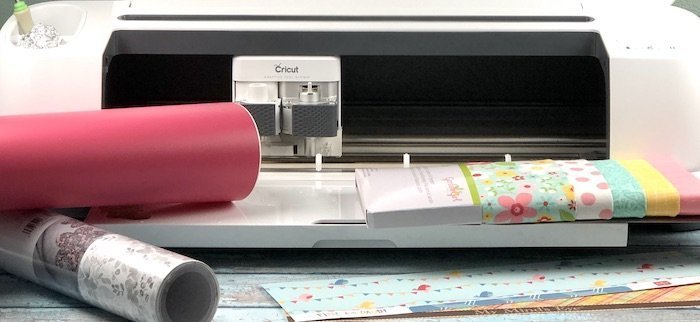 It's expensive, and it's powerful. That makes it a little intimidating. The longer you put off the process of setting it up, the less likely you will actually use the wonderful, time-saving tool.
That is all it is. A wonderful tool.
If you take the time to learn the ins and outs of how to use a Cricut, you'll be SO happy you did! And your world of crafting will suddenly expand with new possibilities.
How To Use A Cricut: A Complete Beginners Guide
From taking it out of the box to creating your first project, this guide will walk you through how to use a Cricut machine – no matter which model you have!
Take It Out Of The Box
When you first take your machine out of the box, every machine will come with a few things. (still haven't bought a machine, and you think you are ready? check out my recommendation on the best Cricut machine to buy.)
Here's what you'll find in the box of any Cricut machine you purchase:
Cricut machine
2 cords
Cutting mat
A beginner's project
There may be other things in the box, too. (yippee!) But that depends on which model you purchased or which bundle you were able to score.
A quick word about cords: you'll find two cords in the box. One cord has a small round end and the plug for your outlet, making it your power cord. Plug it into the back of your machine (usually on the back right side).
The second cord is your connection between a computer and your machine. Depending on your model, you will also be able to connect your machine (and other devices) via Bluetooth. More on that down below.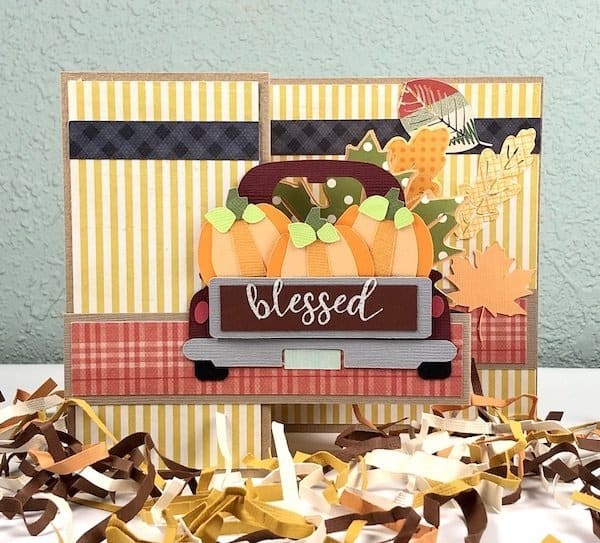 Find A Home For Your Machine
Once your (new favorite) machine is out of the box, you'll need to find a good home for it. Be choosy and careful in your location selection. If you push it into a corner or re-arrange your entire space to use it each time, you'll be much less likely to take it out and put it to work.
Pick a spot where all you may need to do is pull it forward. It needs space for the mat to pass through. As it cuts your material, the mat will stick out the back. Find a location with enough space for at least 2/3 of it to hang out.
Your spot also needs to be close to a power outlet. It should be close enough that the cord can reach without being in your way when you use the machine. It also should be out of the way when the mat is traveling in and out.
Connect Your Cricut To Your Device
Depending on which machine you have and what device you want to use with it, you may need a cord. Or you may be able to connect it using Bluetooth.
If your machine does NOT have Bluetooth capabilities, connect your machine to your computer with the second cord that comes in the box with your machine. The square end goes into the back of your Cricut machine, while the other end is a USB tip that will go into your computer.
If you have the ability to connect via Bluetooth, you won't need to use the cord for anything. You'll connect by turning on your Cricut machine and then pairing it to your device. You have about a 10-foot range through Bluetooth.
Cricut Bluetooth Code: 0000 or 1234
The app will ask you for the Cricut Bluetooth code. The code is: 0000 (4 zeros). If that doesn't work, try 1234 (varies by device). If you ever get disconnected and have to pair again, just use the same code!
How To Load A Cricut Mat
One thing you'll use a LOT with your Cricut is a cutting mat. There are a few variations of Cricut mats. We will discuss the different types and styles in a moment.
Most likely, your machine came with a GREEN mat. This is the standard, all-purpose cutting mat.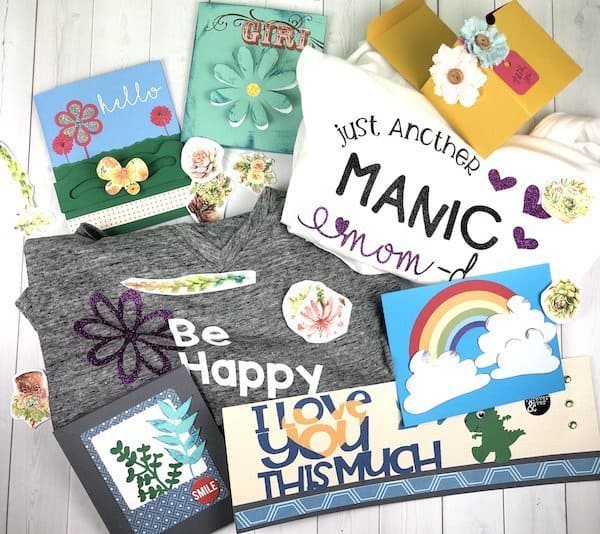 The Best Teacher Is Practice
If your machine came with a sample beginner project, then load that paper on your mat. No sample project? No problem! Just load a piece of scrap cardstock onto your mat to practice.
Line your paper up with the top-left edge of the mat. Follow the lines on the edges (as shown in the image below) to get your paper as evenly lined up as possible (top and left).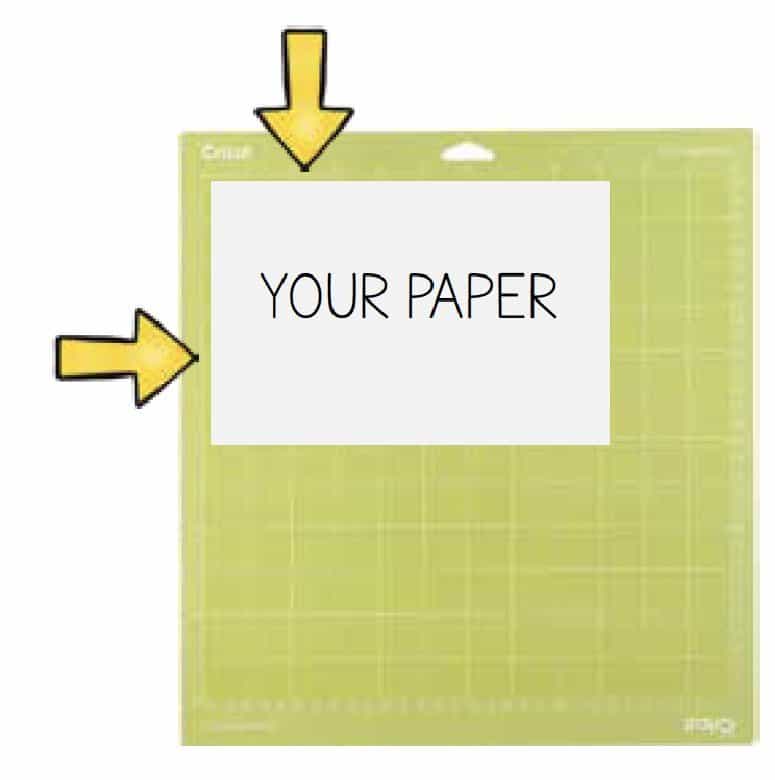 Now you are going to load your cutting mat into the Cricut machine. This part is important because your mat holds your project in place so your machine can cut it accurately.
Open your machine (if you haven't already). You may have an OPEN button or you may have a machine that opens on its own once you lift the lid. Press the POWER button.

Place your cutting mat under the little L brackets that are on each side of the opening (by the roller bar).


Now, press that little flashing DOUBLE ARROW button.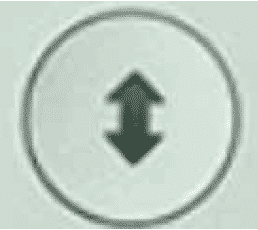 This is your LOAD and UNLOAD button. You will use this to put your mat into your cutting machine. The same button will release it after you have finished cutting your design.
You can unload a mat if it goes in crooked or you decide to change your paper (or adjust it). You can also just let it hang out there while you work on your design.
Practice loading and unloading your machine until you're comfortable with it.
Load And Use Cricut Design Space
To create designs for your Cricut to cut and tell your machine what to do, you'll need to download and use the Cricut Design Space app on your computer or another device. Learn how to use Design Space with my epic tutorial.
With Design Space, there is an endless number of possibilities. Add images and beautiful fonts to your project, and use other useful apps as well.
Cricut Access
Cricut's Design Space has some free images that you can use, but it also offers paid images through a subscription to Cricut Access.
A Cricut Access subscription costs about $10 a month. It gives you access to Cricut's huge catalog of exclusive images, graphics, and projects. If you want to use officially licensed graphics (from brands like Marvel, Star Wars, and Disney), this is where you'll find those.
How To Use A Cricut: Basic Craft Process
Now it's time to see how it all comes together to create a craft from start to finish. Here are the basic steps for creating a project on your Cricut machine.
Choose your cutting material and place it on your sticky cutting mat. Load the mat into the machine as shown up above.
Next, create your design in Design Space. Select your material settings, and send the design to your machine for cutting.
Press the button on your Cricut machine to start cutting.
Once your machine is finished, remove the mat from your Cricut. Then, take the completed project off the mat.
Get Started
That's all you need to know about getting that little bug out of its box and ready to cut! With this guide, there's no reason to wait to pull it out and start playing. There are plenty of other things to familiarize yourself with as you learn how to use a Cricut Maker or any other model.
To get the most out of your Cricut machine, you can read about the different types of Cricut Cutting Mats, the different blades, the best vinyl to use, or how to make designs in Cricut Design Space.
But you don't need to learn those things in order to get started. Just begin by getting comfortable with your machine. All those other things are simply the next step in the process. 😁
More Cricut Machine Inspiration
Grab these easy to use Cricut Design Space cheat sheets so you can start designing your own craft projects!!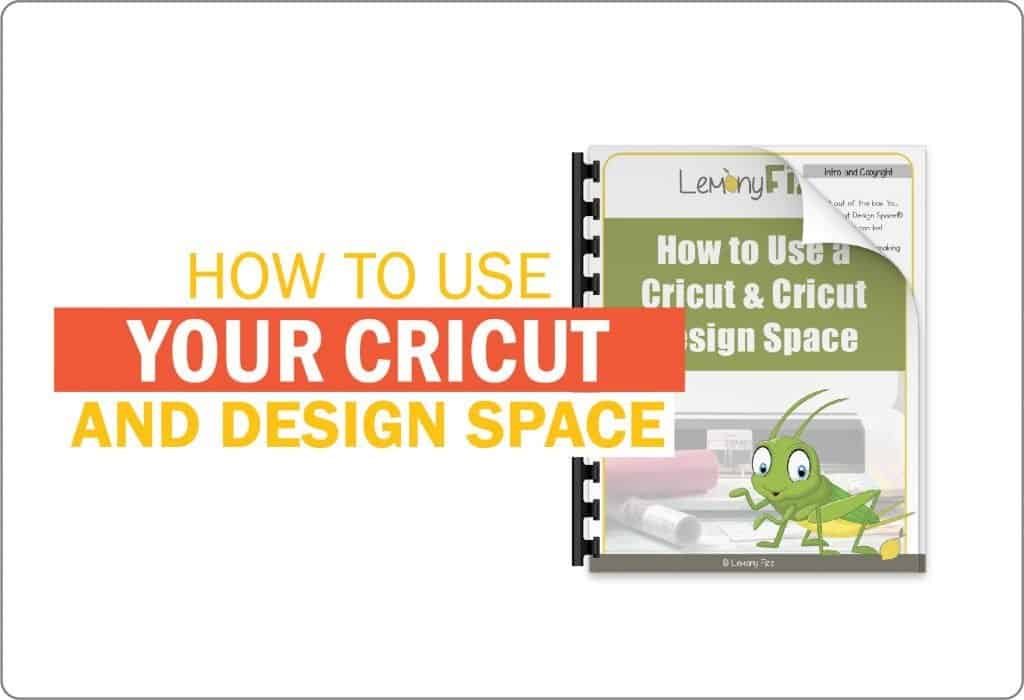 Cricut Supplies
Basic Cricut supplies that you need to get started with your Cricut projects and crafts. Use this list to grab the basics or to finish your collection of Cricut tools.
This post may contain affiliate links. If you purchase through one of these links I may earn a small commission at no extra cost to you. For more information, please read my disclaimer.