We may earn a small commission for purchases made through affiliate links in this post. For more information go to our Privacy Policy.
You want to make a project with your Cricut, but you don't know what kind of cardstock you should use.
To get the best results from your Cricut machine, it's important that you have the right materials. It can be confusing because there are so many different kinds of paper and they all seem to work differently.
We created this guide for people who want to learn more about Cricut cardstock and how to choose the perfect one for their next project or craft night. In this article, we explain what each type is used for and which ones will give you great results when using your Cricut machine (and which ones won't). Plus we'll tell you where to buy them!
What is Cricut Cardstock?
Cricut cardstock is paper that has been made specifically by the Cricut company to be used with their machines. It is a brand of cardstock but not the only one you need to use with your machine.
What kind of cardstock do I need for Cricut?
You can use any cardstock that you already have on hand or that you prefer to buy. Your Cricut will cut any type of cardstock that is made for paper crafts. Buy the brands that you love the most. I prefer to use AC Cardstocks and Bazzill.
What blade do you use to cut cardstock on Cricut?
When cutting cardstock with your Cricut, the regular fine-point blade is the best option. That is what it was designed to do. This is the blade that you use for papers, stickers, cardstock, and vinyls.
Can you use glitter cardstock on Cricut?
You most definitely can cut glitter cardstock with your Cricut. This is one of my favorite ways to use glitter (because I don't like to use loose glitter). You will need to mark "glitter cardstock" as your material and possibly tell the Cricut to use "more pressure" when cutting it.
TIP: If it looks like your Cricut didn't cut the glitter cardstock all the way through, DO NOT UNLOAD the project. Hit the flashing "C" button and cut the design again. By not unloading the mat, your Cricut will make another pass and perfectly follow the first cut lines.
Cardstock For Cricut – What to Look For
Not all cardstock is made the same way. There are different weights, textures, and thicknesses. Look for cardstock that is heavy enough to work with your Cricut machine, but not so heavy that it will make the machine work harder. You also want to choose cardstock that is thick enough or sturdy enough to hold up under pressure when cutting through it with your Cricut blades.
Cardstock Weight
The first thing you need to know is that there are two cardstock weights: 65-pound and 110-pound. You can use either one with your Cricut machine, but keep in mind that the thicker cardstocks will require more cutting pressure.
Regular Cardstock – This is the lightest weight cardstock at 80-pound. It's perfect for use with any of the Cricut machines.
Heavyweight Cardstock – The heavyweight option (110-pound) is thicker than regular cardstock and it works great for die cuts, stenciling, and other projects. It's the recommended thickness for the Cricut Explore and Cricut Maker machines.
The lighter weight options work best for die cuts and light stenciling, while the heavyweights can be used for more precise projects like envelope making or creating shapes.
Can the Cricut Cut 110 lb Cardstock?
The Cricut can cut paper as light and thin as Washi Tape up to paper that is 110 lb cardstock. If you have a Maker, you can cut material that is even thicker using the knife blade, such as chipboard and even cardboard.
Paper Fiber Quality
Cardstock is made from paper fibers, which means the higher the fiber count, the better it is for a Cricut machine.
80lb Cardstock – 80-pound cardstock has a lower fiber count and is not as strong as other kinds of cardstocks sometimes causing pieces to break off when using the Cricut Explore or Maker machines. If you choose 80-pound cardstock, it works best for lighter crafting such as the Explore and Maker.
65lb Cardstock – 65-pound cardstock is thinner than other weights and has a lower fiber count, meaning it won't be sturdy enough to use in most Cricut projects.
100lb Cardstock – This is the standard cardstock that you'll want to use with your Cricut machine. It has the highest fiber count and is thick enough for most crafting projects.
110lb Cardstock – This heavyweight option has a high paper fiber count and will be the best choice for anything from die-cutting to paper quilling.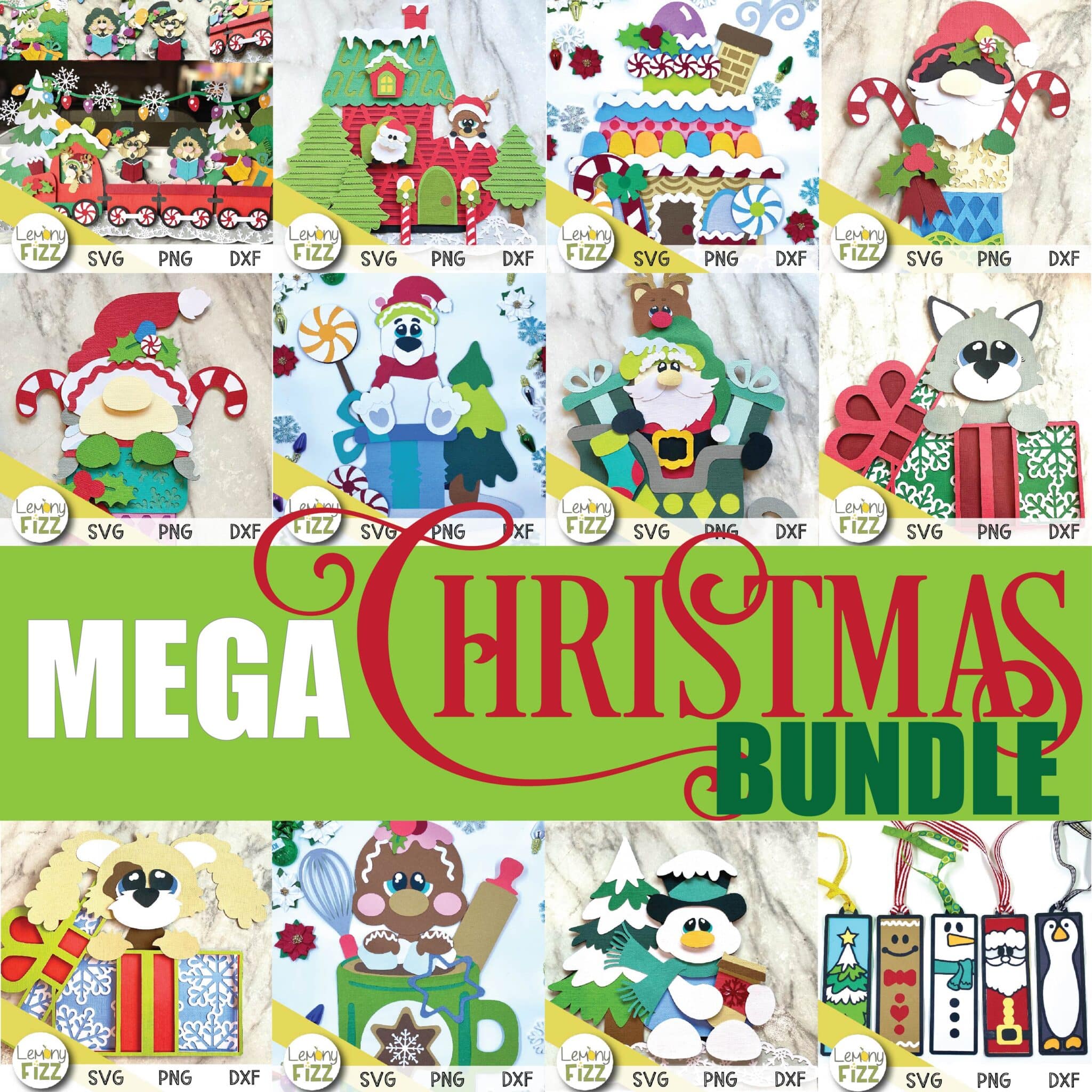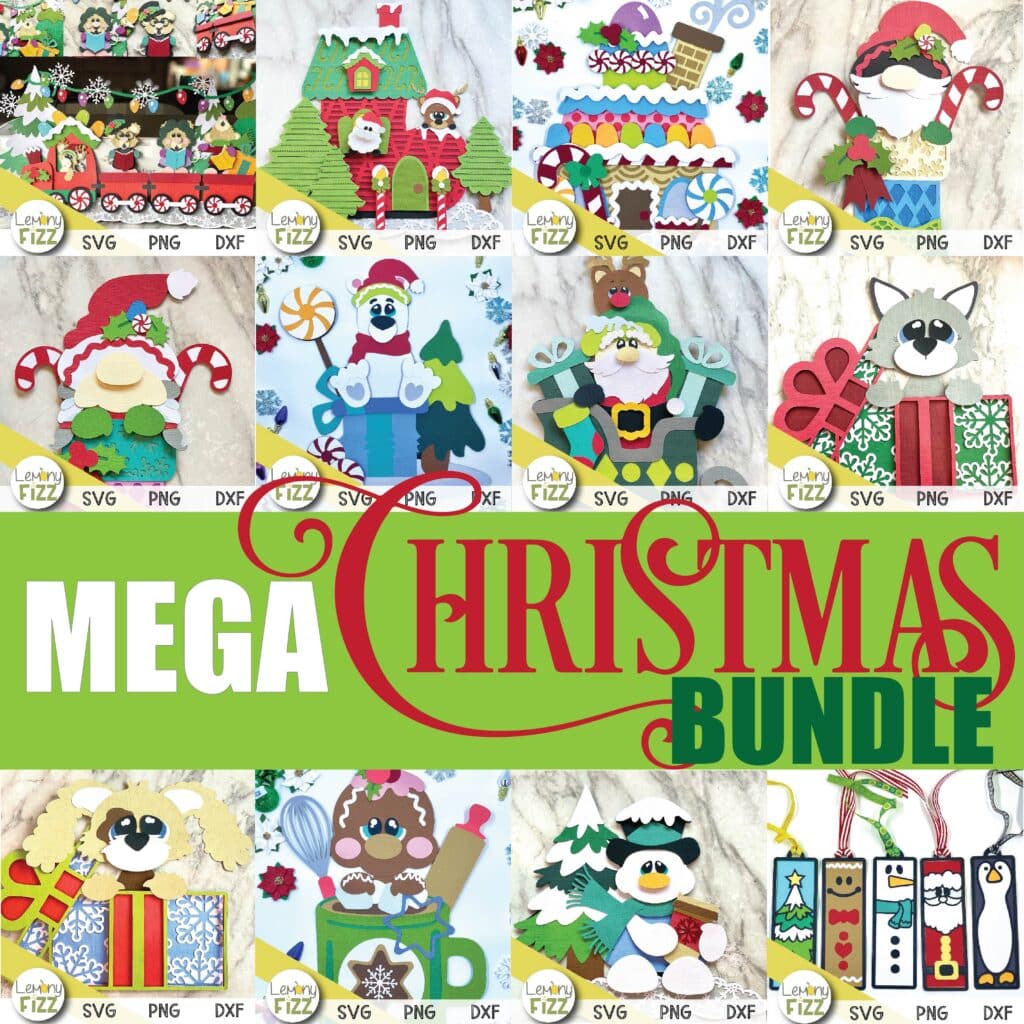 A Massive Bundle of Christmas SVG Cut Files
10 layered cutting files
4 Holiday Shadowboxes
Giant Off the Mat Christmas Sign
5 Greeting Cards and 5 Cut Cards
5 Bookmarks
5 Ornaments and 5 Christmas Tags
Finish: Textured vs. Smooth
There are three finishes that you can choose from: smooth, textured, and gridded. Each of these has a different effect on the Cricut machine as well as what you create once it's cut out.
Smooth Cardstock – Smooth cardstock is used mostly for lettering because it provides a nice clean surface. It's also great to use for making cards, invitations, and other papercrafts such as layered mandalas. Stamping or inking on your cut pieces also works great with smooth cardstocks.
Textured Cardstock – Textured cardstock works best when you are building 3D paper crafts such as these paper acorns, more detailed cards, and paper boxes. The texture is usually a weave or grid and adds some dimension to projects as well as a more sturdy feel. Cardstocks by Bazzil papers have different variations like orange peel, weave, and grids.
White Core vs. Solid Core
Cardstock can be white core or solid core. What's the difference?
White Core Cardstock – White core is made up of two layers, an outer layer (which comes in all kinds of colors) and an inner layer (which is always white). The center is hollow to allow you to easily tear it apart when needed. This is a great option for scrapbooking and other paper crafts that require tearing.
Solid Core Cardstock – Solid core cardstocks are made up of one solid piece all the way through, which means it's much more difficult to tear by hand. It also has a better weight-to-thickness ratio so it holds its shape better when you're creating 3D crafts.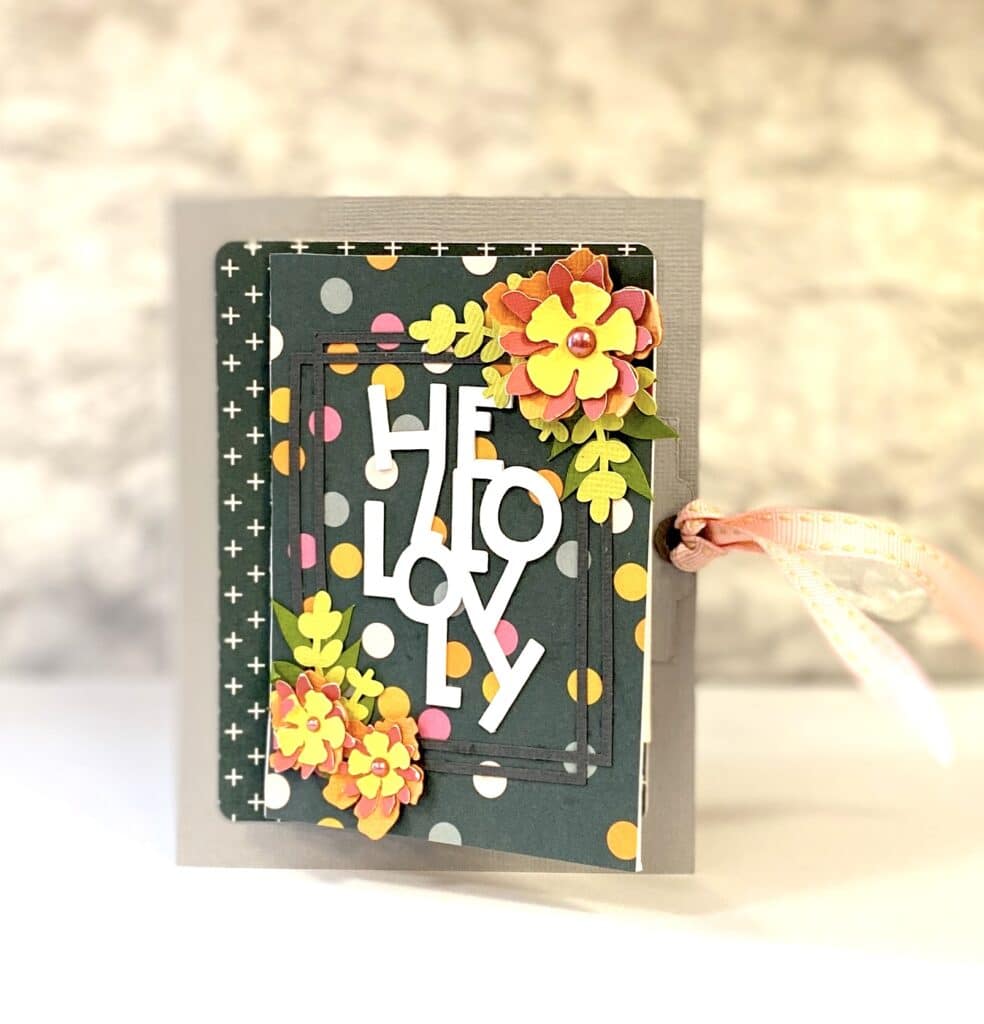 Cardstock Size
Standard Cardstock – The standard option (8.5 x 11 inches) will get the job done and works well with all Cricut machines.
Medium Cardstock – Medium-size paper measures 12 x 12 inches, which is great for cutting larger projects and is most common for scrapbooking and papercrafts. It also fits your entire Cricut mat so you don't have to worry about your shapes cutting "off the paper".
Jumbo Cardstock – Jumbo paper is the largest type of cardstock that Cricut makes at 18 x 24 inches, which is perfect if you want to make some large-scale crafts or just have some extra space.
Color Options
Let's talk color. Most companies carry cardstocks that come in different colors. They make color packs in themes like camping, little boys, little girls, summertime fun, fall, winter, Christmas, etc.
Most cardstocks will also coordinate with a paper collection. If you are a cardmaker, scrapbooker, or like to use pattern papers on your 3D papercraft projects like these from the shop, you can purchase cardstocks to match.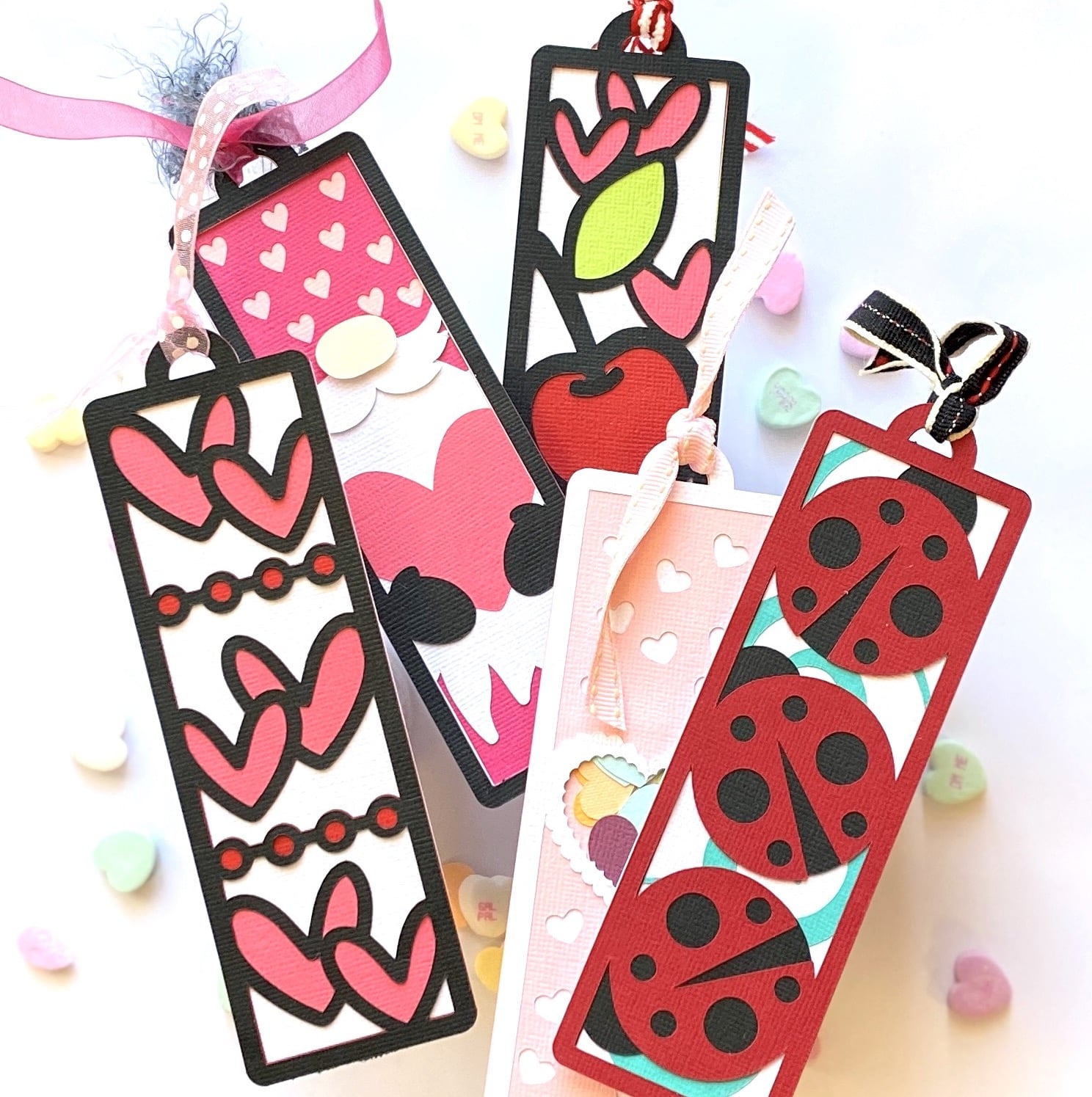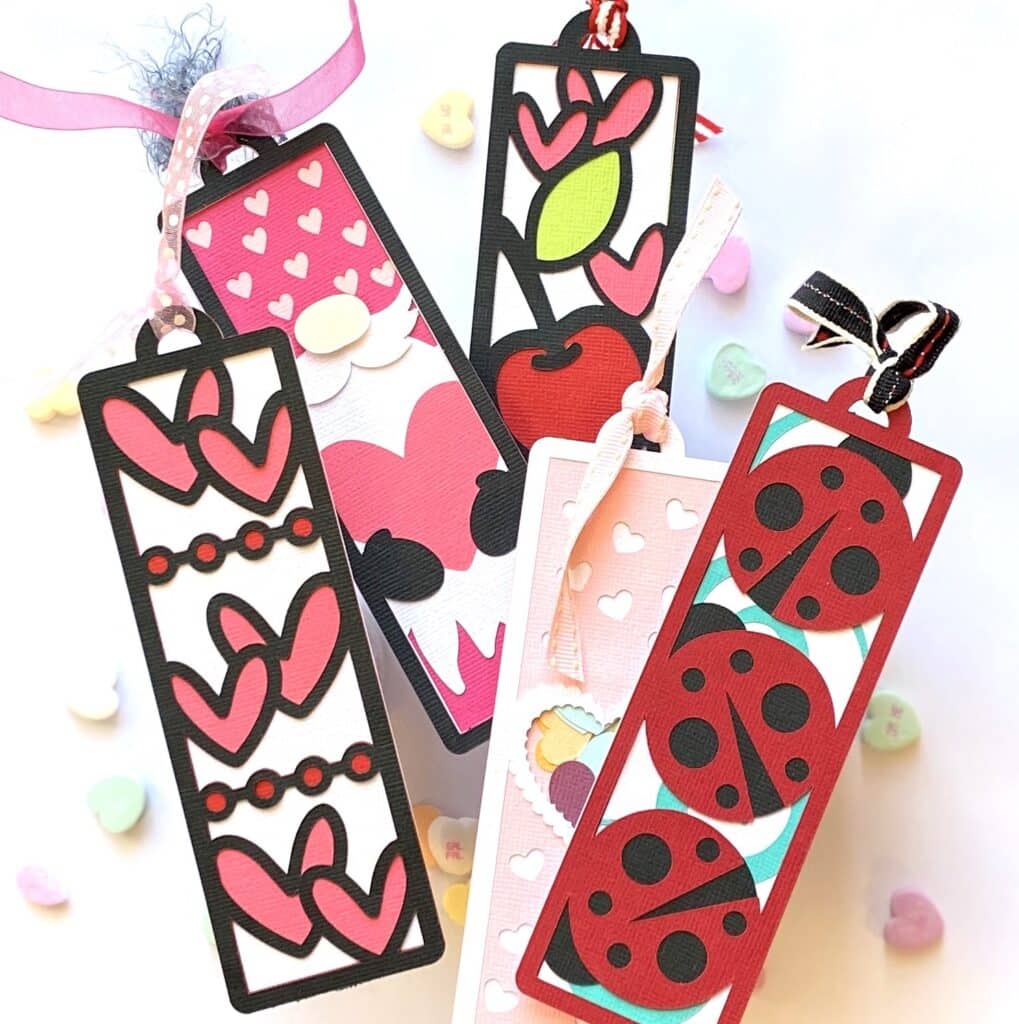 Specialty Cardstocks
Glitter Cardstock – This is like having your cake and eating it too! The glitter cardstock is shiny and glittery without the mess. The glitter is embedded in the paper and adds just the right amount of bling to your paper projects.
Foil Cardstock – Foil cardstock is unlike anything you've ever seen before. It's shiny, sparkly, and looks fabulous! Add some metallic shine to your projects.
Patterned Cardstock – Patterned cardstock has large-scale patterning all over. This is like the thinner pattern paper for scrapbooking and cardmaking but in a thicker paper weight.
Vellum Cardstock – Vellum cardstock mimics the look of vellum paper and is covered in an adhesive layer that can be peeled off. It's great for those Cricut cards you want to make without ripping any paper and has a nice weight and thickness so it feels like real cardstock.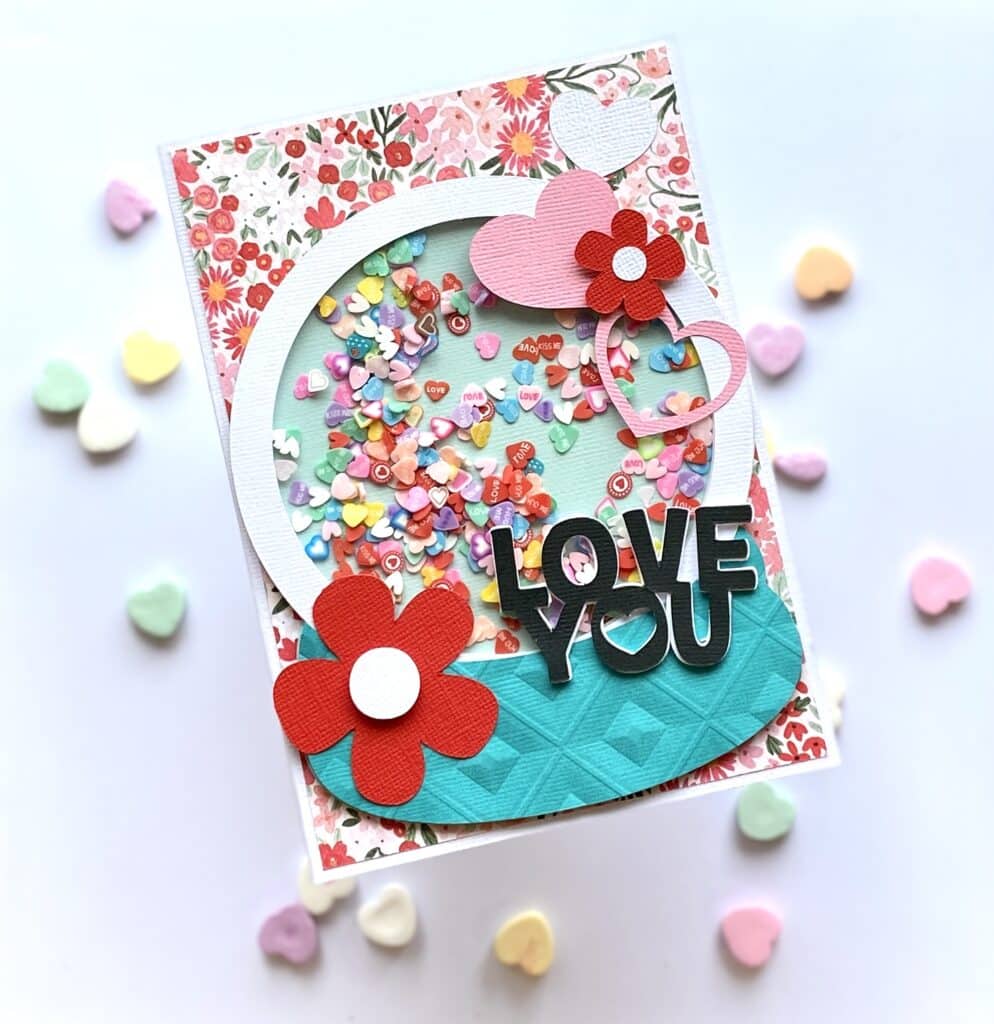 The 5 Best Cardstock For Cricut
American Crafts AC Cardstock
American Crafts cardstock is by far my very favorite brand. I love the colors, the texture, and the thickness. It cuts beautifully with a Cricut and has a wonderful feel to it. I store my paper by color. I always have my American Crafts cardstock on top.
Bazzill Cardstocks
Blackbird 12x12 Textured Cardstock | 80 lb Black Scrapbook Paper | Premium Card Making and Paper Crafting Supplies | 25 Sheets per Pack
✅ BLACKBIRD card stock paper is pure black in color. Double-sided paper has grasscloth texture with smooth reverse. Fold against the grain for best results.
✅ 12 x 12 is the perfect size for your scrapbook pages, card making and other paper crafts. Image shown is greatly magnified to show textured paper.
✅ Sturdy and thick paper. 80 lb decorative paper will hold up for all your crafting projects.
✅ Sturdy and thick paper. 80 lb decorative paper will hold up for all your crafting projects.
✅ Cardstock is dyed through and will not show white core for your die-cut creations. Make sure to check out our complete selection of Bazzill cardstock paper assorted colors.
Bazzill Basics card stock paper is the go-to choice for avid crafters and scrapbookers around the world. Bazzill Fourz cardstock paper is the gold standard for multi-purpose use.
This deluxe, heavy paper is versatile as it comes with a rich grasscloth texture on one side but is smooth on the reverse side. Our double-sided paper is through-dyed during the manufacturing for a solid core so the cardstock paper won't show white when torn, creased, embossed, or die-cut.
Bazzill cardstock paper is acid & lignin-free. Bazzill is a safe card paper for printers.
Doodlebug Designs
Coordinating cardstock colors to match the different theme collections. Cute colors and a fun variety.
DCWV Double-Sided Cardstock Stack
Comes with 36 sheets; 6 of each color. The smooth creamy texture of the cardstock comes from a laminate-type finish. It works great as-is, or cut into different shapes with your die cut machine or Cricut machine.
Recollections Cardstock Paper
I love Recollections paper for paper crafts using my Cricut. The 65lb is sturdy enough to make cards, but you definitely need to use the light-grip mat, or else the paper will rip or curl when weeding.
Which Cricut Mat is the Best For Cutting Cardstock?
The green cutting mat is the best for cutting cardstock. The stickiness is just enough to hold your paper down firmly without ripping it when you remove it. Remember to roll your mat when you remove the paper to avoid curling the paper. There are other Cricut tips in this post to help you make the most of your Cricut.
What Weight is Cricut Cardstock?
Cricut manufactures the majority of their cardstocks at 80# (80 pounds). It is a nice average cardstock that works well with their machines.
How Thick is Cricut Cardstock?
Cricut cardstock measures 0.27 mm thick.
Does Cricut Cut Cardstock?
Yes, a Cricut will cut cardstock. It's what they do best (that and vinyl).
Which Cricut Blade for Cardstock?
The regular Cricut blade works beautifully with cardstock. If it starts tearing, you will need to change the blade. There are other blades like the scoring blade and the dashed raffle cut blade that also work great with cardstock. Read more about Cricut blades in this post.
Can a Cricut Write on Cardstock?
Cricut pens can be used on cardstock. Both smooth and textured work just fine in both your Cricut and a printer.