How Do I use My Planner When I Suck at Planning
We may earn a small commission for purchases made through affiliate links in this post. For more information go to our Privacy Policy.
I don't know about you, but I have always struggled with using my planner. The idea of a fresh plan, all those boxes, and ways to keep track of my life is appealing. My follow-through is crap.
As a teacher, the week was always mapped out. Each day was broken into 15 and 30 minute increments. School life is driven by the clock, structured times, and bells.
Real life (outside of school) just never seems to fit into that structure for me. It is a lot like journaling.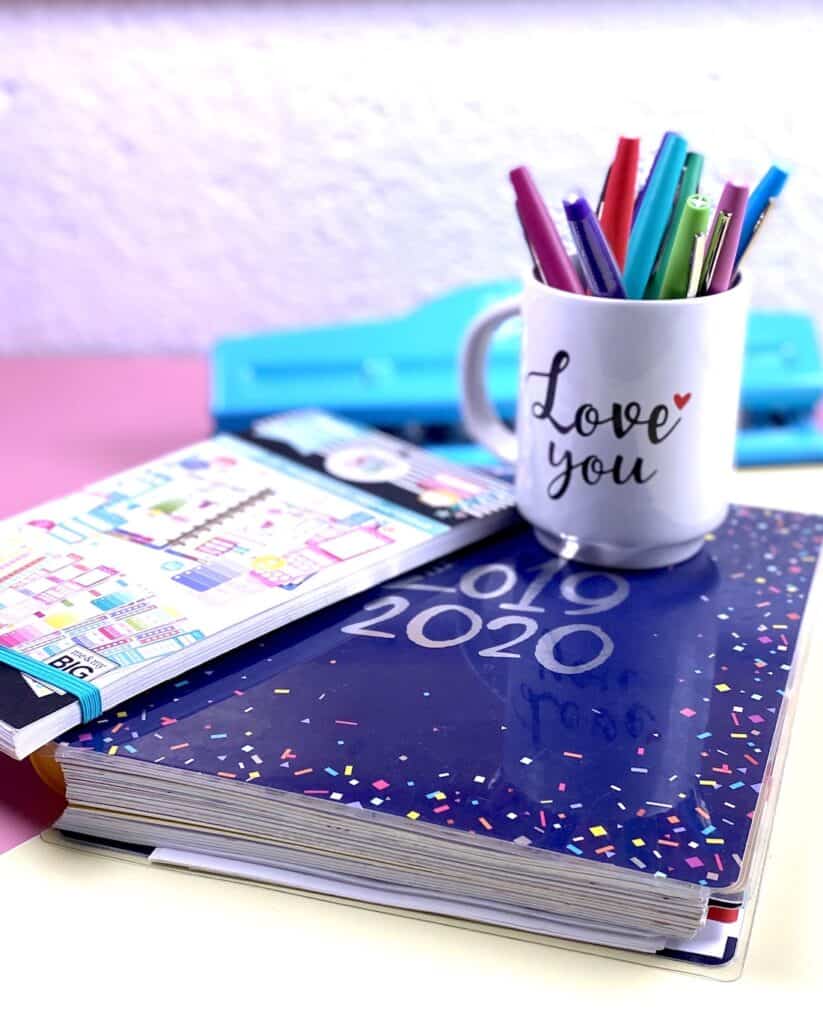 The idea is solid. I totally get the concept and I yearn to be able to make it a habit.
But scheduling out my day into 30 minute chunks (or even hour chunks) just doesn't fit my nature.
What is happy planning and how do you start?
How I FINALLY Figured Out What I Wanted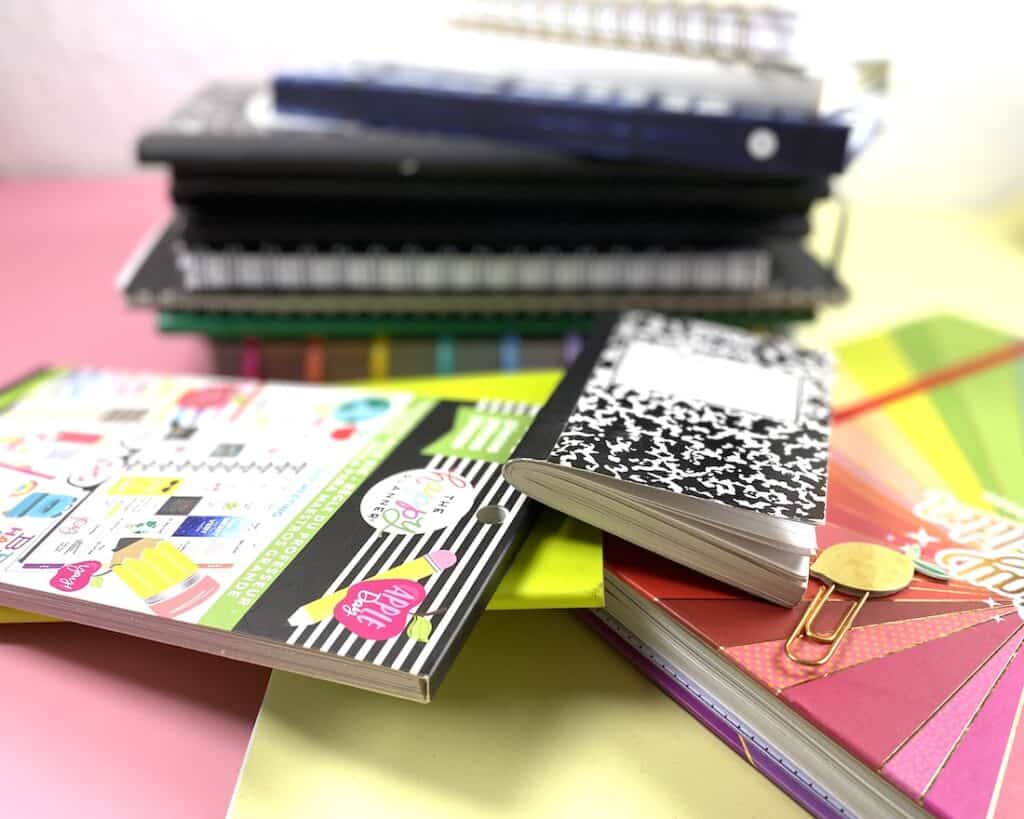 First. There are a pile of planners in a box in my craft room.
I went through a lot.
One page here and there.
All the dates filled in for the year and then I never actually used the silly thing.
It took me a while to find one that I really enjoy. That I will pick up and actually use. A planner that doesn't feel limiting or restrictive.
Meet my Happy Planner. (You can get other ideas on how to use a Happy Planner in this post too.)
A Blend of Creative Journaling and Planning
What I finally realized is that I love the idea of a planner for my personal life because it helps me track my weekly goals, monthly goals, and it also keeps a running historical record of family events. It is a version of a scrapbook and journal all blended into one little book.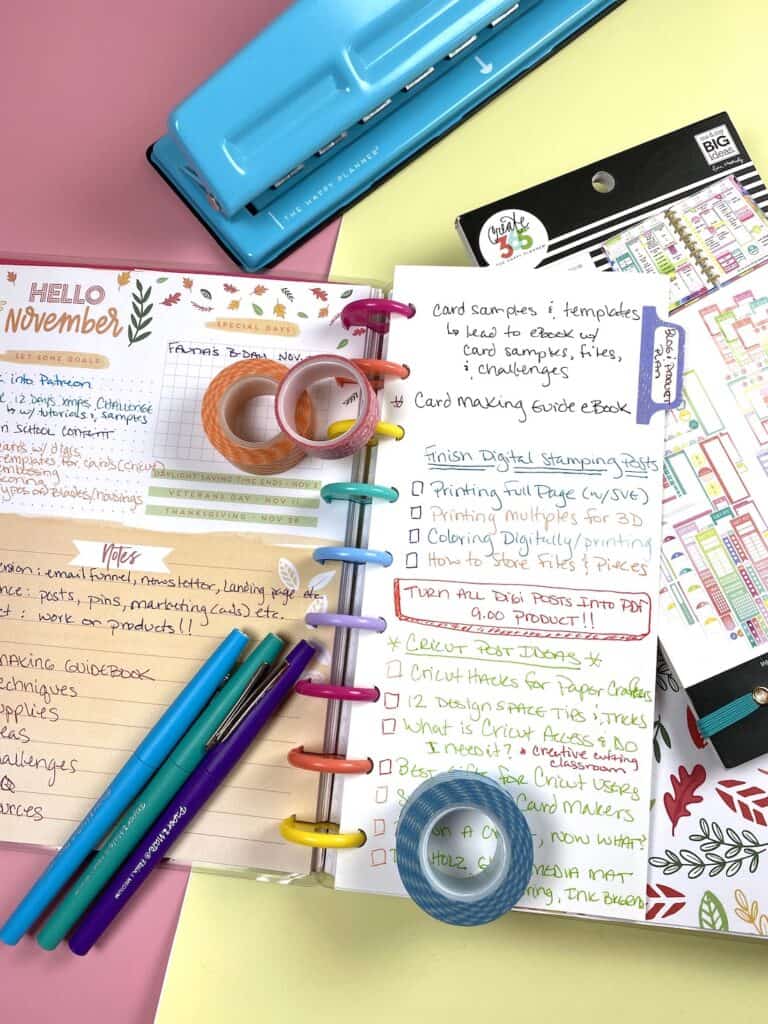 Goal setting is something I have always worked on. But I like to write down the goal for the week or the month.
Then I attack it one day at a time. Writing it down daily just seems mundane and I can't make myself go into that much detail. I understand the value of a daily planner. And I try.
Honestly, the daily pages of my planner never get used unless I am journaling my thoughts or gratitude on those spaces.
The epiphany came when I realized that it was okay to use my planner this way. I didn't need a separate book for gratitude journaling. Or for brain dumping my thoughts.
Adding Extra Pages
This is why I love the Happy Planner and it finally became "the one". I can add lined paper and journal my thoughts and emotions on the days I need to.
If my husband leaves me a sticky note that says "I love you", I can add it to my planner and it becomes a variation on a scrapbook.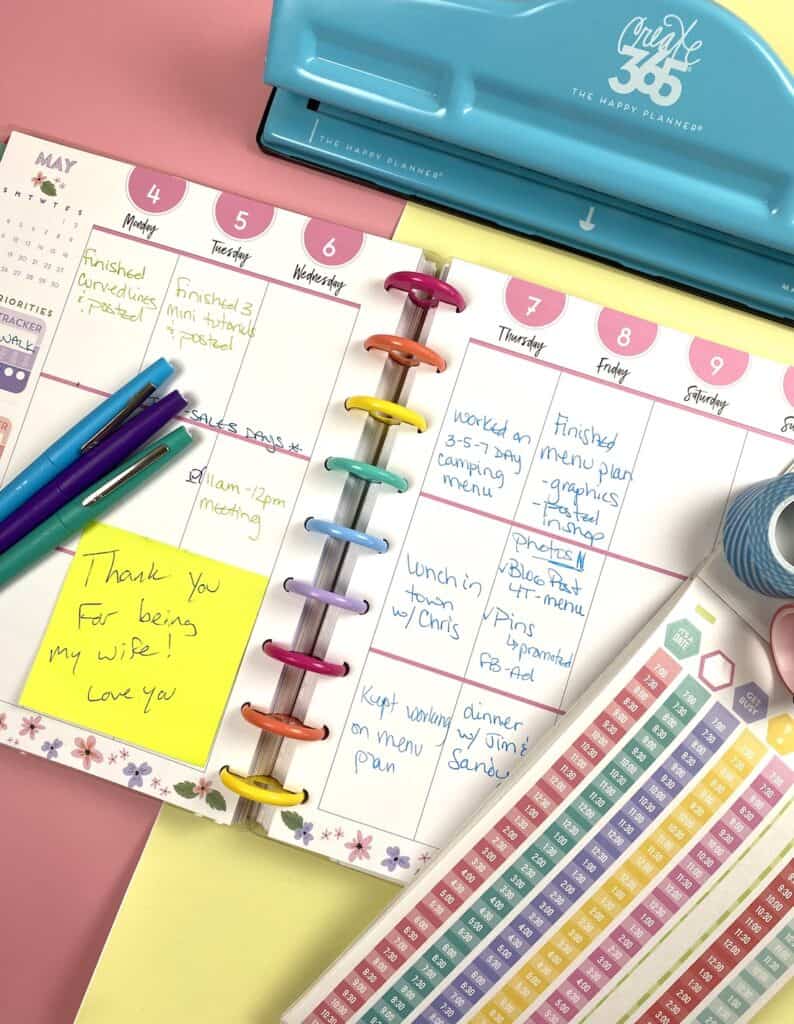 When my mother-in-law sends me a card that I love, I punch it with the Happy Planner punch and add it to my planner. Now it is a creative journal with "remains of the day" type things included.
All Those Extras
Have you seen the planner stickers that go with a Happy Planner? I love them all.
Happy Planner Stickers
Don't need them all. But I love them anyway.
What is a girl to do when she doesn't use the "inside" pages for each month…but she really wants to use the stickers?
I add them to the calendar days. Or I stick them on the month overview days. I track my goals by using those stickers in other places.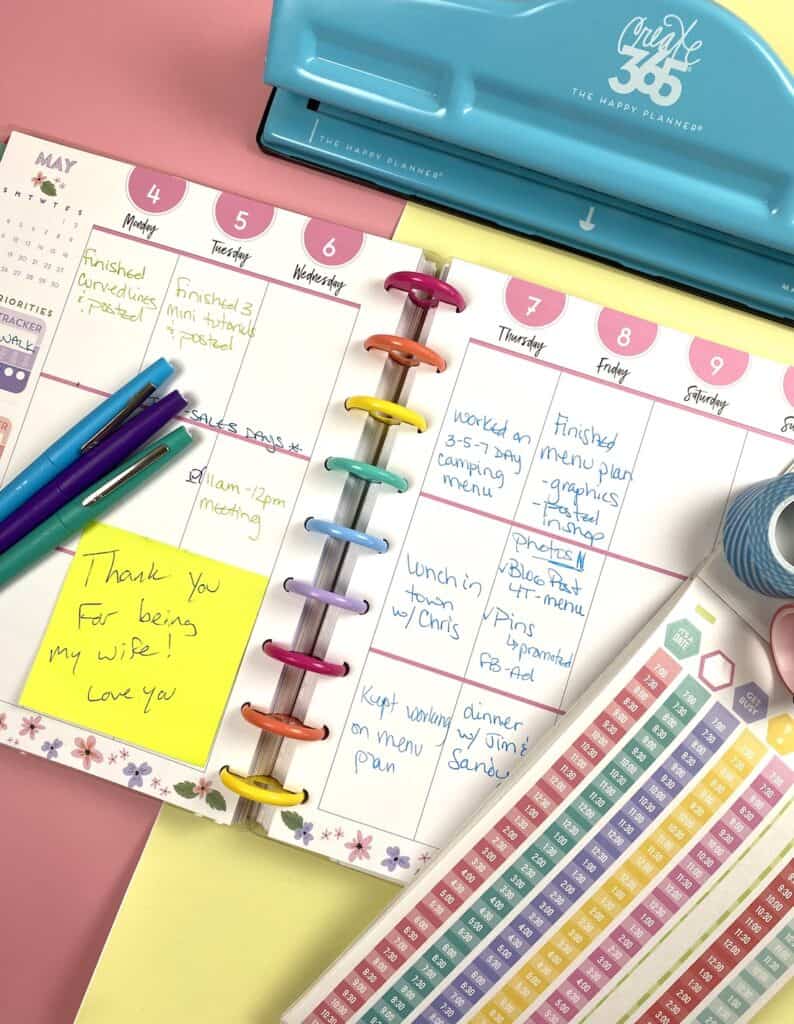 This year, I wrote out goals that I would like to work towards for the entire year. Each month I look at those goals and I set mini-goals based on the larger ones that I need to work on. Just for that month.
Happy Planner Inserts
Those goals for the year are written on a regular piece of paper. Something that I had at hand when the inspiration struck me. I used the Happy Planner punch and turned those goals into a planner insert.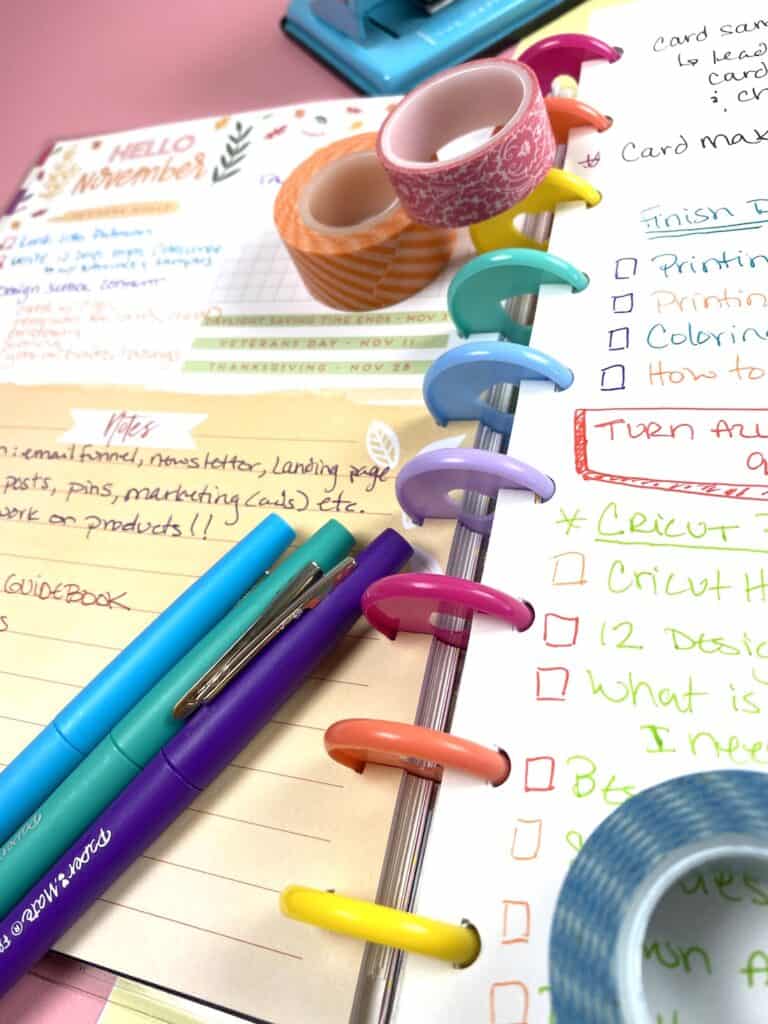 Each month, I move that goal insert forward. Look at it again. Refresh. Plan again. Move forward.
I also have some cardstock pieces that I made for extra notes. I added tabs to the top and used the hole-punch on those as well. Some move each month (depending on if I still need the information or not). Other stay in the month I used them. There for the record. History.
(Check out these planner layouts for some great ideas on how to decorate your pages.)
What Happens in December?
Good question.
Sometimes, I think I will start fresh.
Other times, I think about all those pages that I didn't use. Because I really love that calendar layout for tracking things and seeing it all in one place.
Wasted space.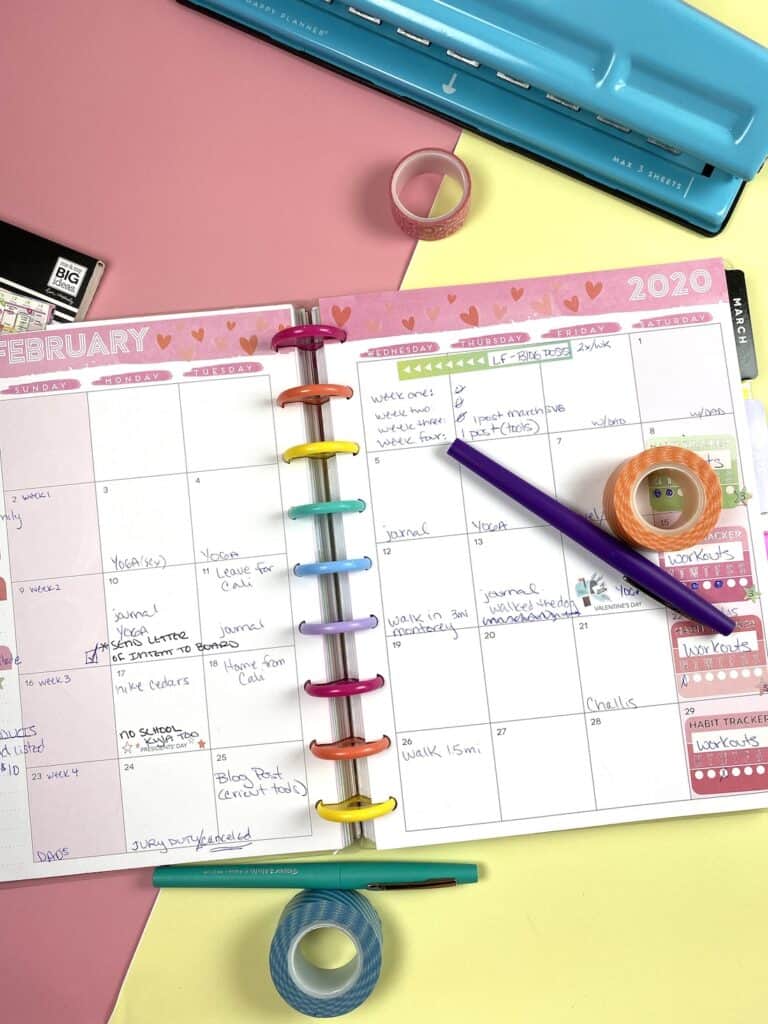 And I wonder how I can re-use them. Recycle them and use them again next year. The problem is, I didn't use them this year. And truthfully, I probably won't use them next year.
But I do have a better understanding of the parts of a planner that I love, and that I want to use going forward.
I love the calendar. I love planning goals at the beginning of each month. I love having different inserts to track different aspects of my life on. And I love adding journaling pages, bits and bobs, sticky notes, and cards when I get them.
My planner is becoming more of a hybrid mix. Scrapbook. Journal. Planner. Goal tracker. Bullet journal. (You can see how I add more paper and other planner hacks in this post.)
It really doesn't matter what I call it. As long as it works for me. It will continue to evolve as I do. With parts added and parts taken away.
That's the way it should always work. Right?!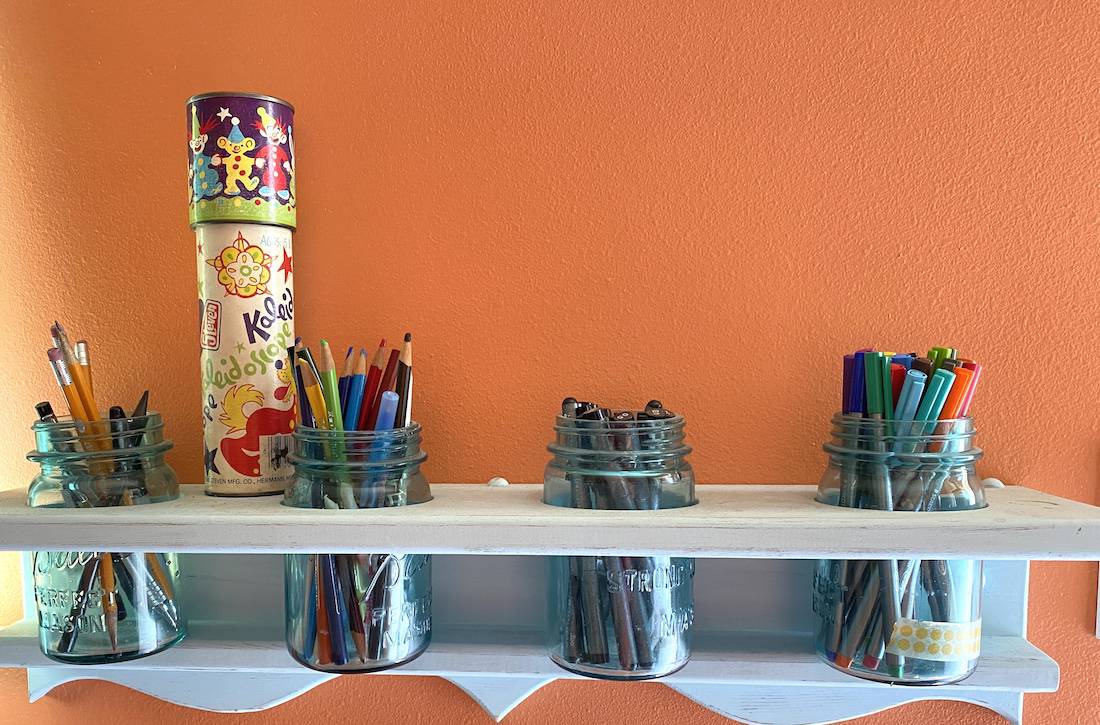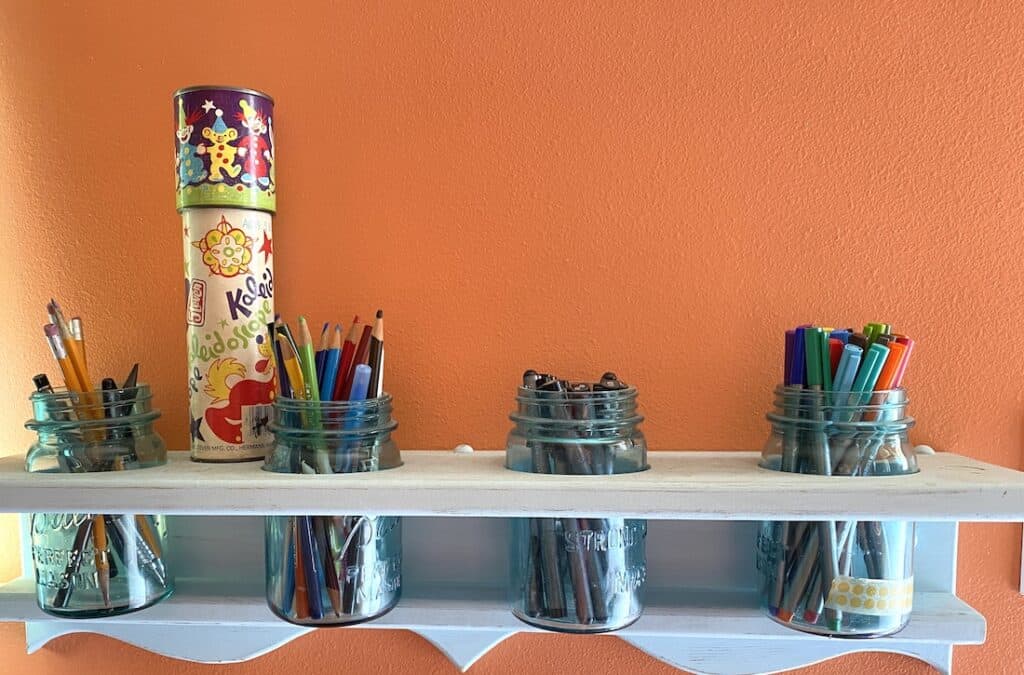 What About Pens?
I don't have a post all about planner pens yet. But you will notice that the more posts you read here about planners…the more pens you will see.
It is a bit of a problem. That and sticky notes.
Want to make me happy. Take me to an office supply store. I swear!
Here are a few of my favorite pens to collect. But in all honesty…if I just need to write something and get it out of my head, I reach for a clear blue BIC pen. Every. Time. **but it has to have a lid**
(Check out this post with 39 different pens for bullet journaling)