We may earn a small commission for purchases made through affiliate links in this post. For more information go to our Privacy Policy.
You've bought the Cricut machine (which was a large investment and now you need some free SVG cut files). If you haven't bought a machine yet and you need some help deciding on the best Cricut machine, read this post.
It's time to put that noisy little bug to work. And you would like to practice on something that isn't going to cost you a lot of money.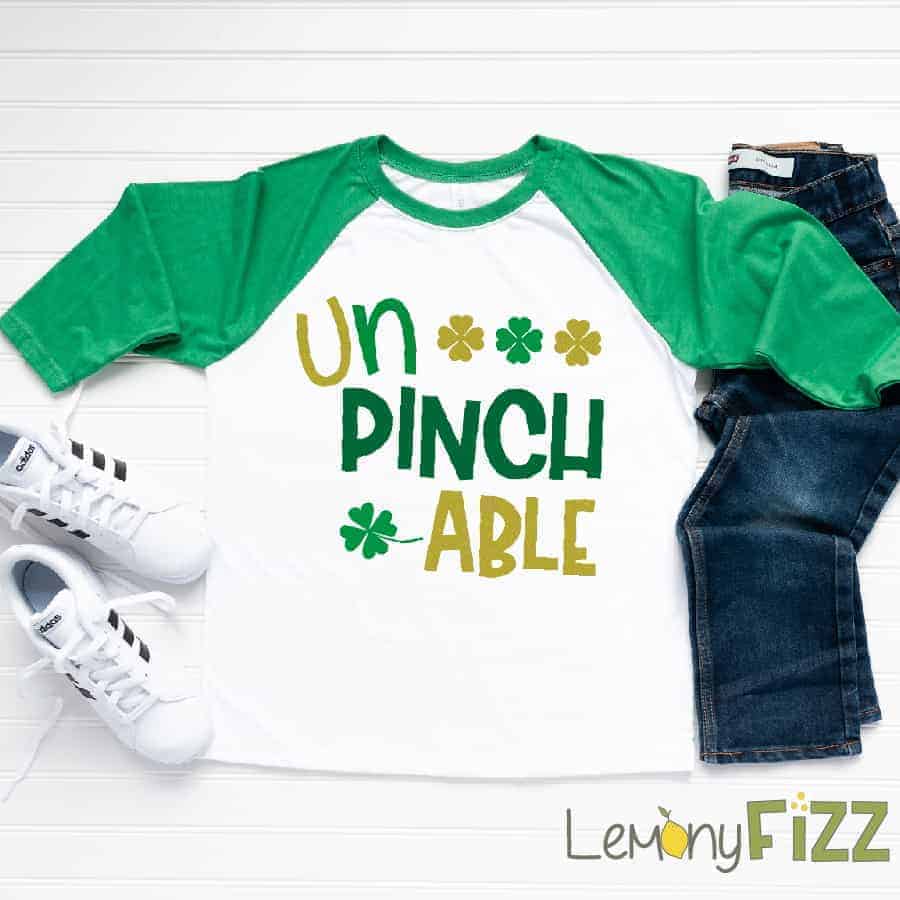 Eventually, you will either start investing in more complex SVG cut files or you will start designing your own. But until then, you need a good source for free SVG cut files.
The following list is going to be a little overwhelming (because it's BIG).
My suggestion would be to bookmark this page and return as needed (Pin it, save it in your notes, whatever works best for you!).
Need to learn more about the best vinyl for your projects? Read this post!
A HUGE list of SVG Files
Note: Some of the sites have files that you can access once you sign up for their email newsletter or resource library. Other's just have them linked in specific posts. There might be some digging involved.
I have gone through this entire list and looked at each and every site. If their SVG files were too hard to locate they didn't make the list.
The internet changes quickly, if you happen to find a broken link, please let me know and I will fix it or remove the site from the list!
Lemony Fizz
I'd be silly not to include my own list of SVG files in the resource library. Right?!
You can check out the free SVG library here on the blog for all my free files. Check out the shop for paid SVG cut files, printable downloads, and coloring pages. I'm always adding more as I design them. It's a growing resource!!
100 Directions
She has all kinds of free SVG cutting files. Most have written tutorials and examples for you to work with. Sometimes she creates a file that she hasn't had time to write up a post for but she shares it anyway.
You'll find these files on her Create with Cricut page.
A Girl and A Glue Gun
Fun and funky. You will find all sorts of free SVG cut files on this website. It's mostly word art but they are bright and clean. A little bit of something for everyone. It's sure to make you smile!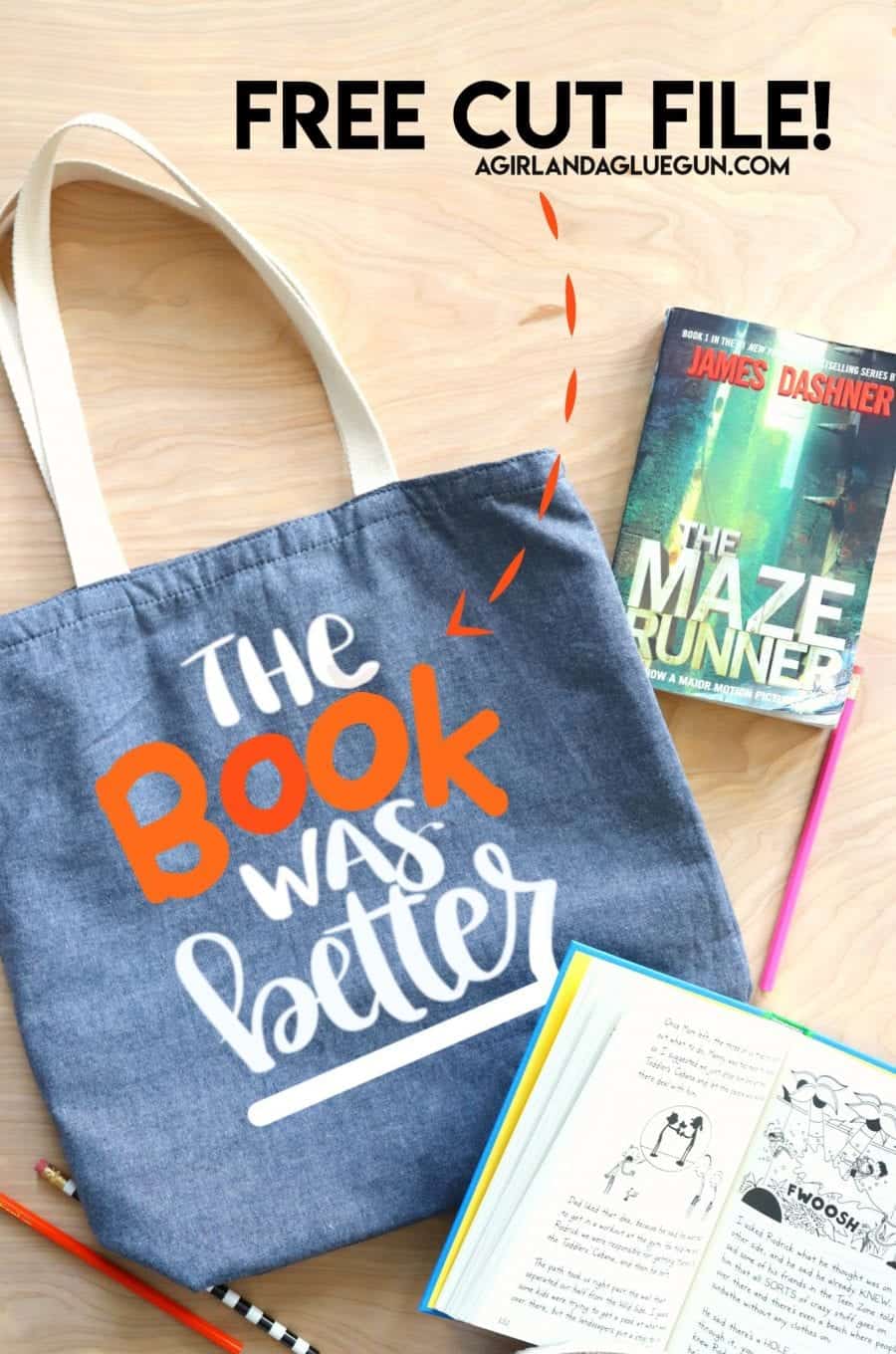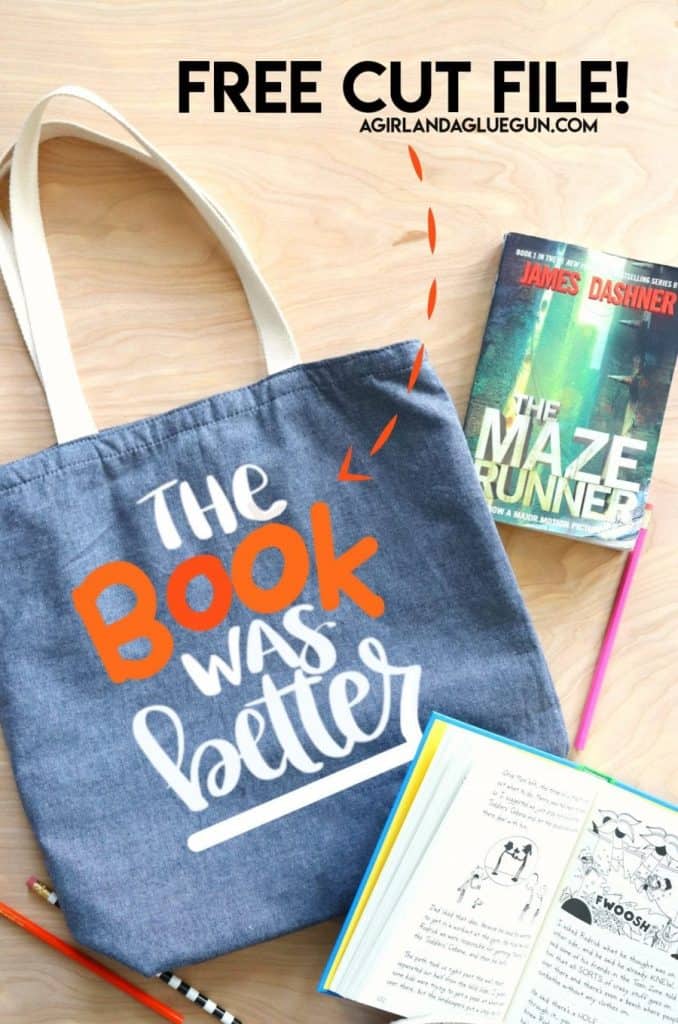 A Piece of Rainbow
This site is a little bit of all things DIY. You may have to dig a little to find free SVG cut files, but when you find them, they are totally worth it.
They all include great details (like the Mother's Day flower card) and the blog posts usually include a very detailed set of instructions and images. Try searching SVG or just dig around. You are sure to be inspired.
Maggie Rose Design Co.
Maggie offers 100's of free SVG files on her site. Sweet word art files, images, and more. You will definitely find enough inspiration here to keep you busy for a long while!
Albion Gould
The SVG files on this site prove that using your Cricut Machine is not just for vinyl and heat transfer projects.
Albion's posts are full of detailed (gorgeous) photos that walk you through the crafting process. She also directly links to here SVG files so you don't have to go searching for them in a library or shop.
Pick a project and get started.
Amber Simmons
Amber has a collection of SVG files in her resource library that include projects for iron-on, sewing and more.
My favorite set would be the Hocus Pocus shirts. So naturally, that will be the link I share with you. I see a few of these shirts in my life this fall. Because who doesn't need a Thackery Binx shirt?!
Artsy Fartsy Mama
This artsy-fartsy mama includes a load of free SVG files. Each week she offers her readers a different set of files to download.
Her posts include roundups to other SVG file designers. Checking out these posts will definitely give you a great big bang for your buck!
Themes include holidays, unicorns, and common quotes. If you do a quick search for Free SVG files (or click on this link) you will find all of her weekly posts.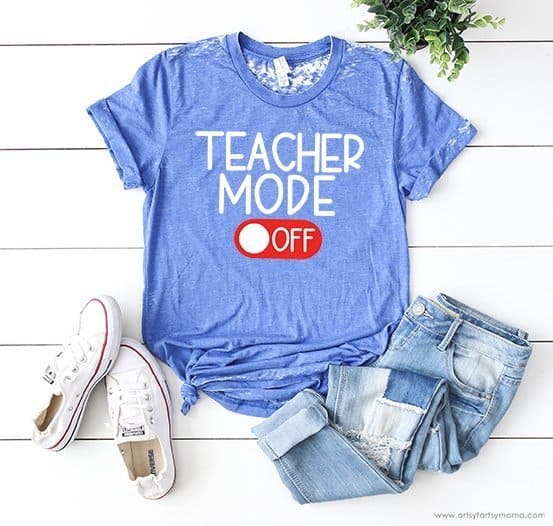 Bird's Cards and SVGs
Bird offers an assortment of SVG files that you can use for paper crafts and cards. Borders, frames, and sentiments are just a few of the different files that she has available for download.
If you are looking for word art or a quote to include on the front of a card, this might be the site you want to check out first.
Brooklyn Berry Designs
Looking for more themed round-ups of free SVG files? This site has a handful of great posts. Each post includes anywhere from 12-14 different links that fit the theme.
You can find unicorn files, teacher appreciation, Canada Day and more!
Burton Avenue
The free Cricut SVG files on this site are listed right at the top.
To quote their site, "You can download some or all of the listings that you see here to create your own DIY Projects using your electronic cutter. Our free SVG files work great with adhesive vinyl, heat-transfer vinyl, and many other cutting mediums. These files are only free for a limited period of time and will be updated regularly, so be sure to check back often!"
And there is a wide variety with some super cute designs. Be sure and spend some time on this site!
Caluya Design
If you are looking for a clean, well-designed site to find free SVG cut files, this site is one you need to check out.
Hundreds of SVG files that include each state with flowers, "All American Animals", quotes, and a family of sharks!
There is definitely something for everyone here. I think I may have to make a shirt with an animal wearing a bandana!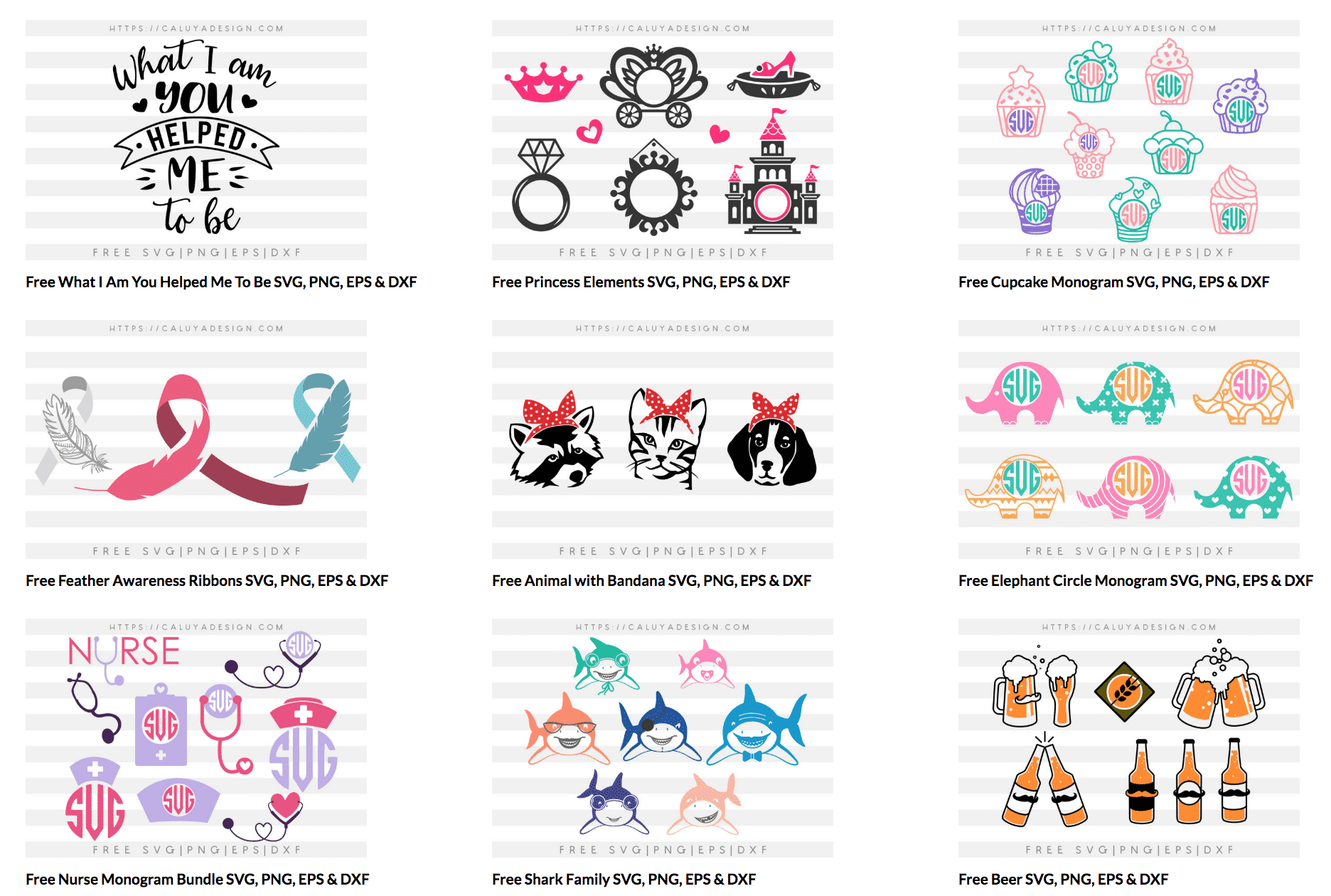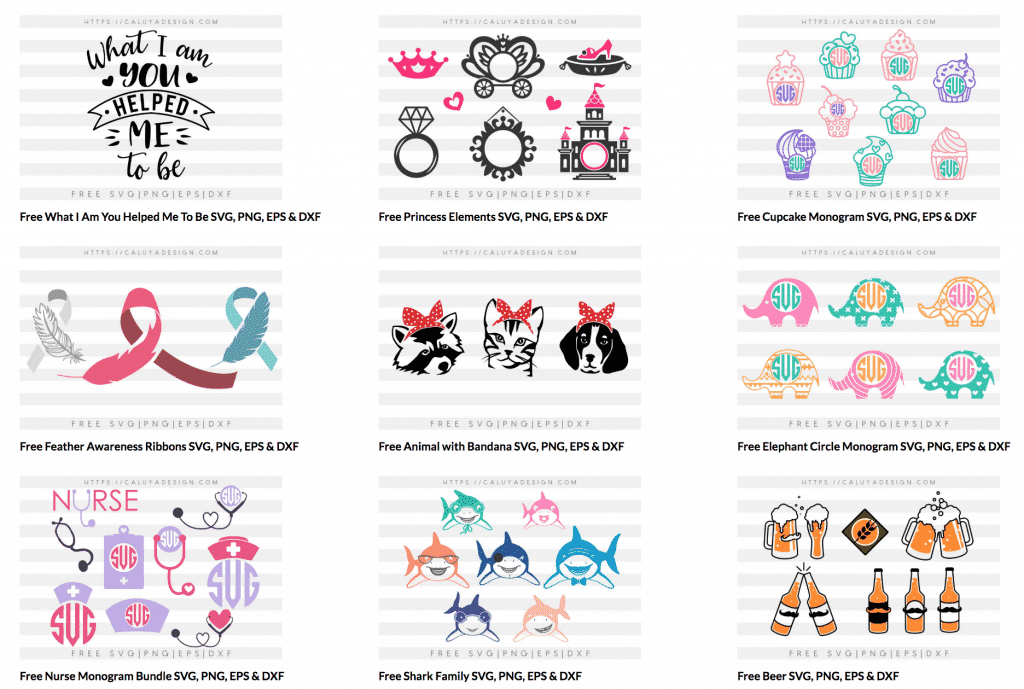 Craft Bundles
The Craft Bundles site has a selection of SVG files that are similar to the images you would find in the Cricut Design Space library.
The files might be free, but they are fun and quality made.
Grab a fun image and pair it with some word art and you will have a t-shirt design in no time. Or a cute Print and Cut file for cards or scrapbooking.
Shop Craftables
This is another site that has a great selection of word art and graphics that you can use for t-shirts, mugs, and more.
Easy to view and easy to download. You are sure to find a file or two that inspire you to create something crafty.
Crafting in the Rain
Crafting in the Rain has a simple and clean feel. She offers a list of all the blog posts she has written that include a free SVG file.
Unicorn Parking, beach themes, and best friends are just a few of the SVG files that you will discover on this site. Bright and cheery with good clean design.
DesignBundles.net
This is a commercial site that has free and paid SVG files. The selection of just free SVG cut files will keep you busy for a long time!
They also have amazing font deals that bundled with other design elements or themes. If you get on their mailing list you can be notified when they have a new special.
It's one of my favorite places to find great fonts that you can use commercially with your Cricut!
Special Heart Studio
Goja offers free SVG designs in both her shop as well as on her blog. There are a lot of different ones to dig through. And some sweet project ideas to inspire you as well.
DIY Danielle
Danielle offers a few blog posts with projects and SVG files. If she doesn't have the file herself, she links you to the source.
On this site, you will find eco-friendly projects that are also kid-friendly. My favorite is probably the Mario back to school project!
Dreaming Tree
I'm in love with this site. I not only download free files, but I also buy bundles for future projects. You know the ones.
The projects where you were inspired by the file and you plan on making them, but it may take you a few months to get around to it.
Yeah. Those!
The photos and projects on this website are sure to get your creative juices flowing. Go browse around a bit and let it happen!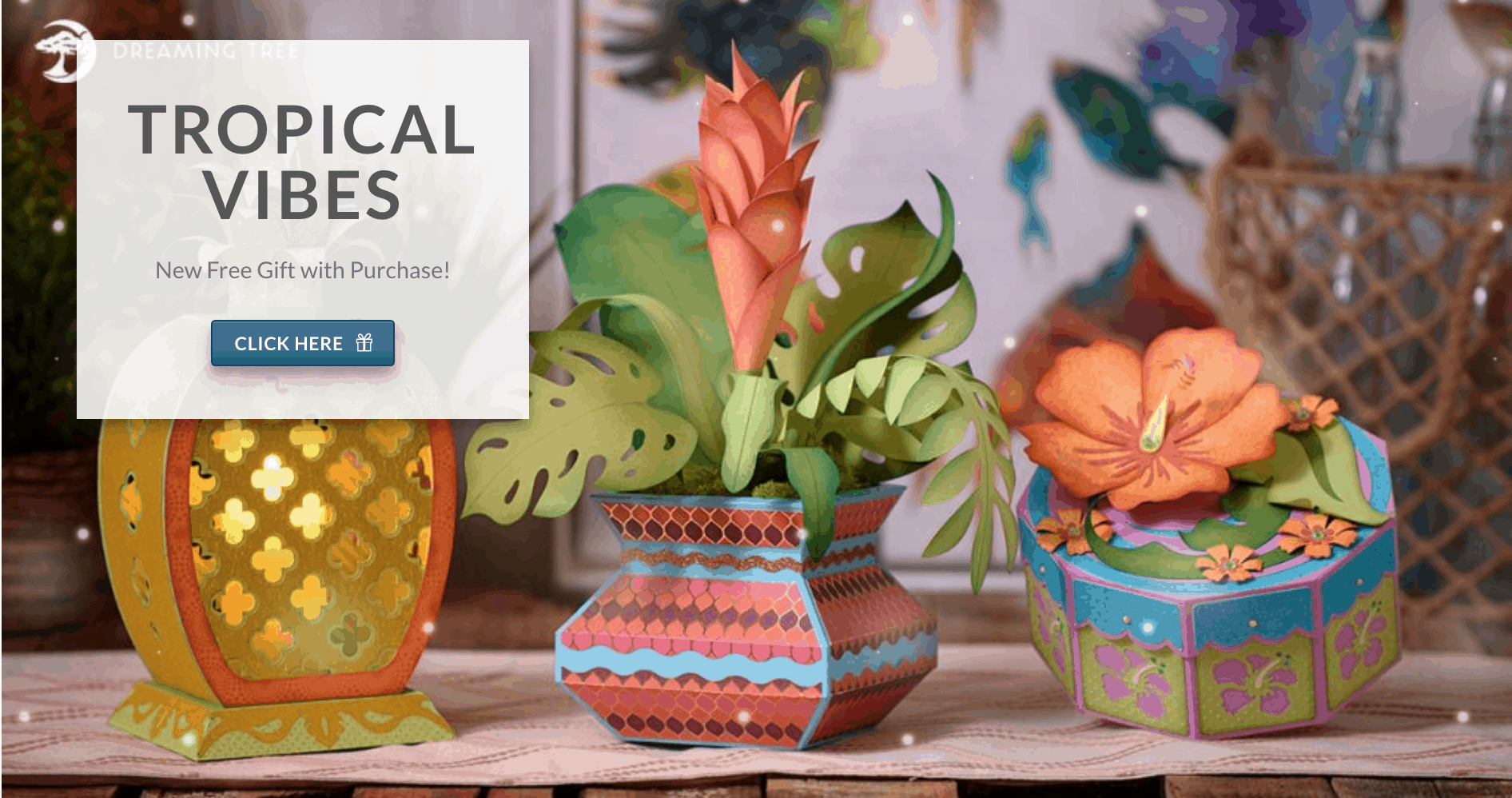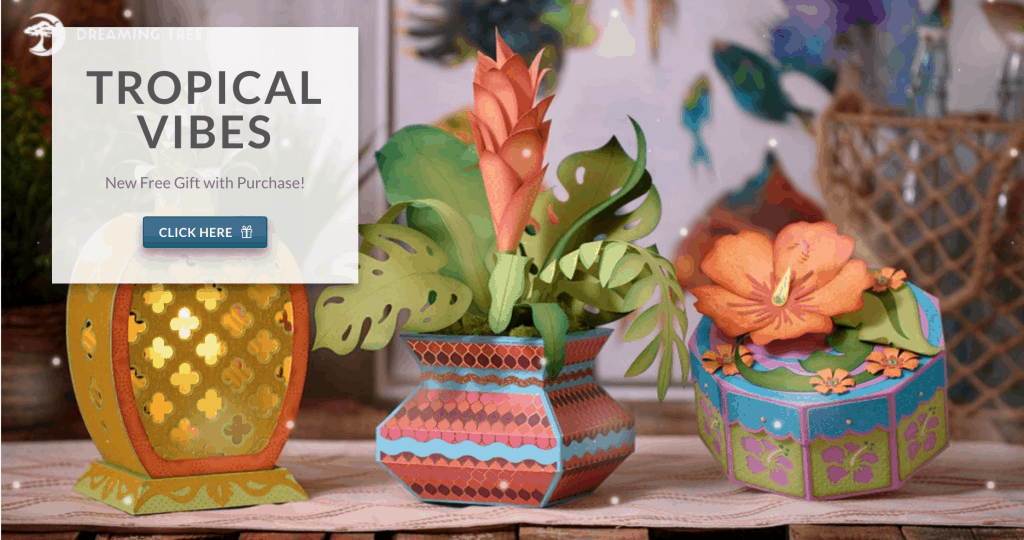 Free Pretty Things for You
Are you looking for a mermaid outline? Or maybe antlers and flowers?
This site has a bunch of unique art that you can use for paper crafts or vinyl crafts. Easy to navigate and browse.
Frog Prince Paperie
I think this site has my most favorite t-shirt design. Princess Bride. Yuss!
Each blog post has directions on how to build the craft and then a link to the download and the supplies you need to create the craft project.
Gentleman Crafter
This gentleman shares a load of free files on a regular basis. He designs and sells his own SVG files as well as giving them away to fellow crafters.
A fun blog with examples of paper projects, cards, and a little bit of his life and happenings.
Stop by for a few files and some reading. You never know what will catch your eye.
Get Silvered
There are posts for card designs, holidays, and even labels and frames. It may have been a while since the site was updated, but the files that are available will be plenty to keep you busy.
There are even a few round-ups that will give you some more sites to dig in and look for other free SVG files.
GSJ Graphic Bundles and SVGs
This site is loaded with free SVG files that you can use for any project. Graphics come in sets, individual files and even include background files. Check them out here.
Happiness is Homemade
Looking for some fun quotes and designs for a t-shirt? This site has a handful of fun free ones. Including "Team Rosé".
I think it's a toss up between that one and the Harry Potter one about MimOsa.
Happy Go Lucky Blog
There is a wide selection of SVG files for kids on this site. I also love the different cut files for coffee cups and tote bags.
Most of you can probably relate to the Target SVG. It would be great on a coffee cup or wine glass as well.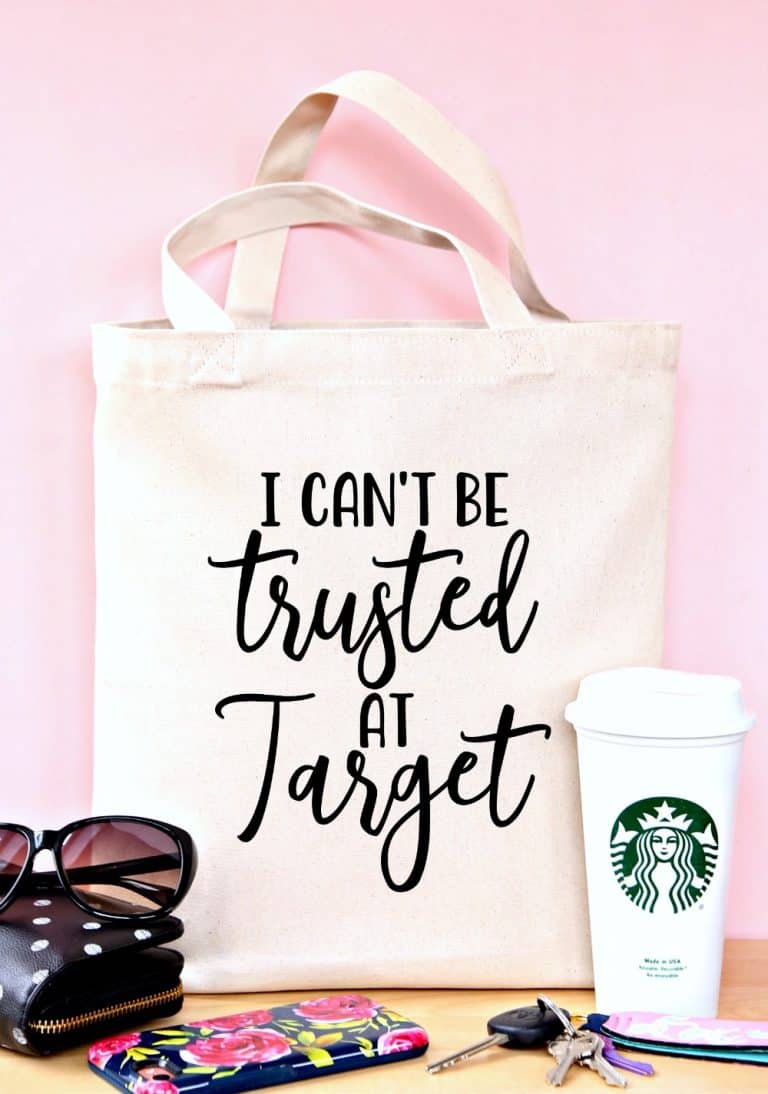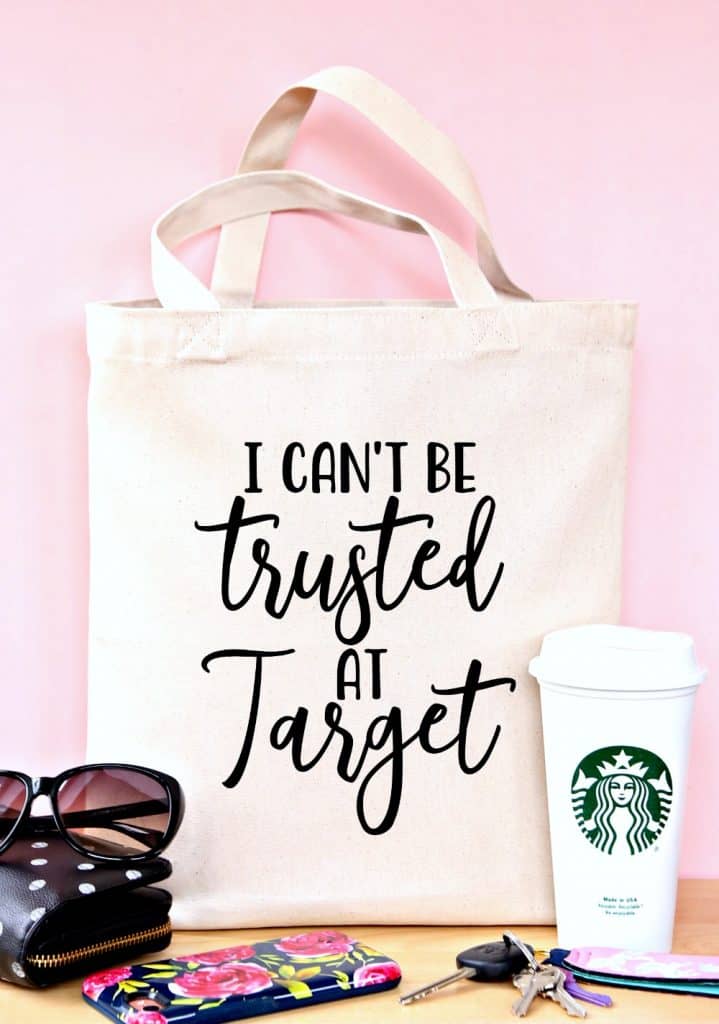 Hey, Let's Make Stuff
Not only does this site house some great tutorials, but she also offers a great selection of SVG cut files.
There is a mix of files for adult t-shirts, kids clothing, and home decor. Bright colors and sweet word art will make choosing your next SVG cut file a breeze.
I Should Be Mopping the Floor
Not only is this site just adorable, but she also displays her free SVG Files in a unique way. Each theme is a collage of the different types of blanks you could add the cut files to.
Home decor, clothing, and paper projects are just a sampling of the possibilities.
Just My Little Mess
This author of this blog, Tisa, likes to take her projects outside the box.
Check out the vinyl on the pool tubes! Probably one of the best ideas I have seen for a summer project.
If you would like some ideas on how to use your Cricut in less conventional ways, this is the blog to check out!
Kelly Leigh Creates
You will find bright and cheery cut files on this site. Pick the one you like and then read through a tutorial to get the supplies you need to create a similar project.
There are cut files for home decor, shirts, crafts, and more!
Kimber Dawn
She offers some simple yet beautiful SVG files. My favorite is the "You Are My Sunshine" word art on canvas.
Check out a few of the blog posts and add to your SVG collection. The birthday files would be great on cards as well as clothing!
Leap of Faith Crafting
Faith-based SVG files that you can use for personal use while being creative. She also offers a commercial license for her work if you are interested in using them on items for sale.
There are photo booth files, hat quotes, sock quotes and more in her collection.
Note: Please be sure and check all terms of use when using Free downloads from any artist. They can vary between each site and artist. If you aren't willing to comply then please don't download them!
Life Sew Savory
Not only does she offer cut files for leather earrings, but she also has SVG files for huge wall decor vinyl, felt Easter egg cut-outs and more.
There are a variety of crafts and tutorials on this site that you may find useful.
Liz on Call
Liz offers SVG files for journal covers, Halloween decor, and home decor.
My favorite is probably the Peter Pan quote that looks like stardust on a black shirt. Might have to make that one for me to wear one of these days!
Love Paper Craft
I love paper crafts as well, so the name of this site caught my attention right off the bat. She has a variety of word SVG files and some papercraft files as well.
A fun one to try might be the paper Christmas ornaments. They might even be a fun project with the kids. It's always fun to involve them in the decorating process!
Love SVG
Who doesn't love SVG files? After all, isn't that why we have this list of sites?
You are going to want to return to this site over and over. Not only are these free SVG files they are also free for commercial use!
How great is that?!
Anything you make with these files, you can sell. If you have a craft business that involves using SVG cut files, this might be your new favorite place to look.
Miss Kate Cuttables
If you are looking for some great characters and images to use with your Cricut cutting machine, this is a great site to try.
Easy to navigate and full of fun SVG files, you are sure to find a handful that you can use on your current or future craft projects.
My Designs in the Chaos
Her designs might be created in chaos, but she has a very organized and neat way of presenting them. Each blog post contains a set of 5 free SVG files that match the theme.
Looking for teacher files. There are 5 of them. Need basketball mom files. She offers 5 of them. Take a peek and see if there is a theme that fits your crafting needs.
Persia Lou
Looking through her cut files (and printables) is like browsing a candy shop. Bright colors. Crafts that you just want to gobble. up.
There are cozies, paper boxes, llama keychains, and treat bags. You will be inspired by almost every single project you see on this blog.
Polkadot Chair
Most of the SVG files on this site are for shirts. But they are super cute and look like they would be great for beginners to make.
Dress them up by using multiple colors of vinyl or stick to just one color. Either way, there are some fun files to find here.
PoofyCheeks
There are loads of fun images on this site. And some super popular icons as well. The best collection is probably the state collection.
Printable Crush
Most of the SVG Files on this site are part of a craft tutorial. You can find a felt Christmas wreath, wooden signs, home decor, and t-shirts.
With more than 5 pages of blog posts that include files and help on how to create the project, you are sure to find something that you love.
Printable Cuttable Creatables
Most of the cuttable files on this site are going to appeal to girls. Especially little girls. There are bunny unicorns, ice cream unicorns. There is even a Lady Liberty unicorn!
I love her bee files and there are also some cute Kawaii hearts that would make a fun project.
Craft Design Life
A great collection of SVG files. There are bundles and singles that would be fun for t-shirts, coffee cups, and other Cricut projects.
Scarlett Rose Designs
There are a few different files that would make great teacher gifts. There are also a few files for fall sports and some home decor.
If you are looking for some great t-shirt files to start your collection, this would be a good site to start with.
See Lindsay
Looking for a "May the Fourth" SVG file? Look no further. There are a number of perfectly geeky SVG files on this site. There are also some fun ones for the kids.
If my daughter will still little, we would definitely be making this set.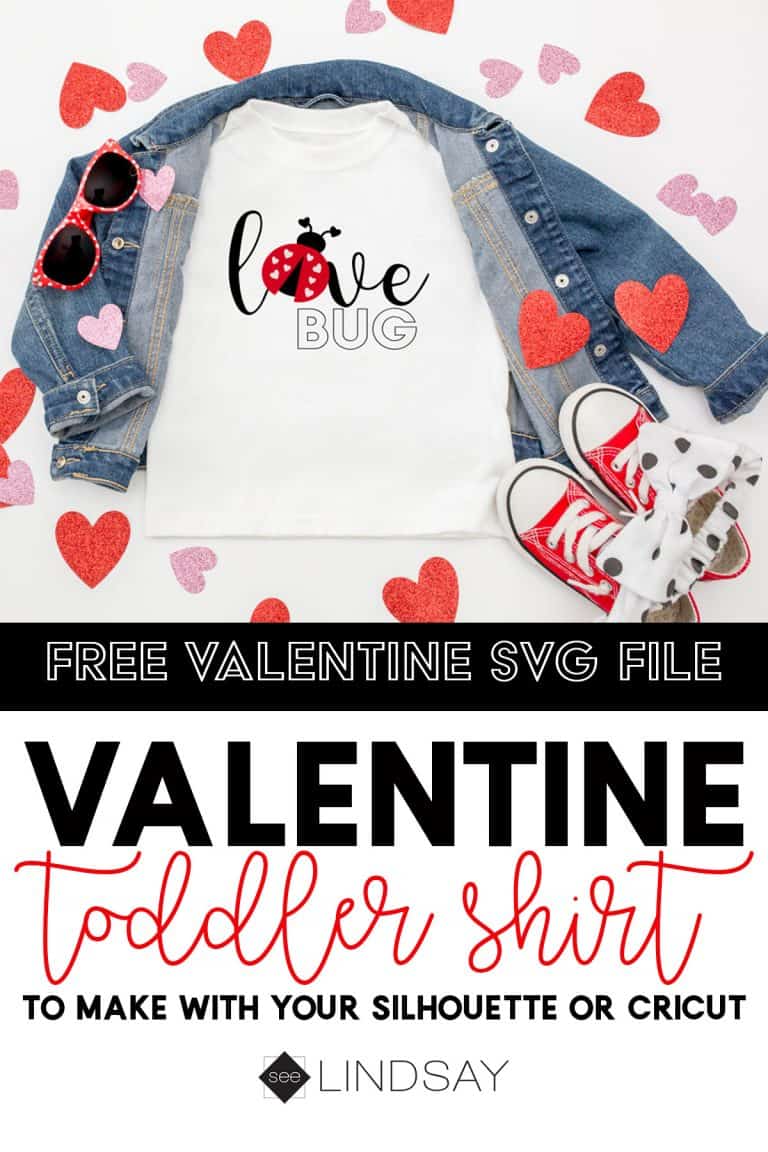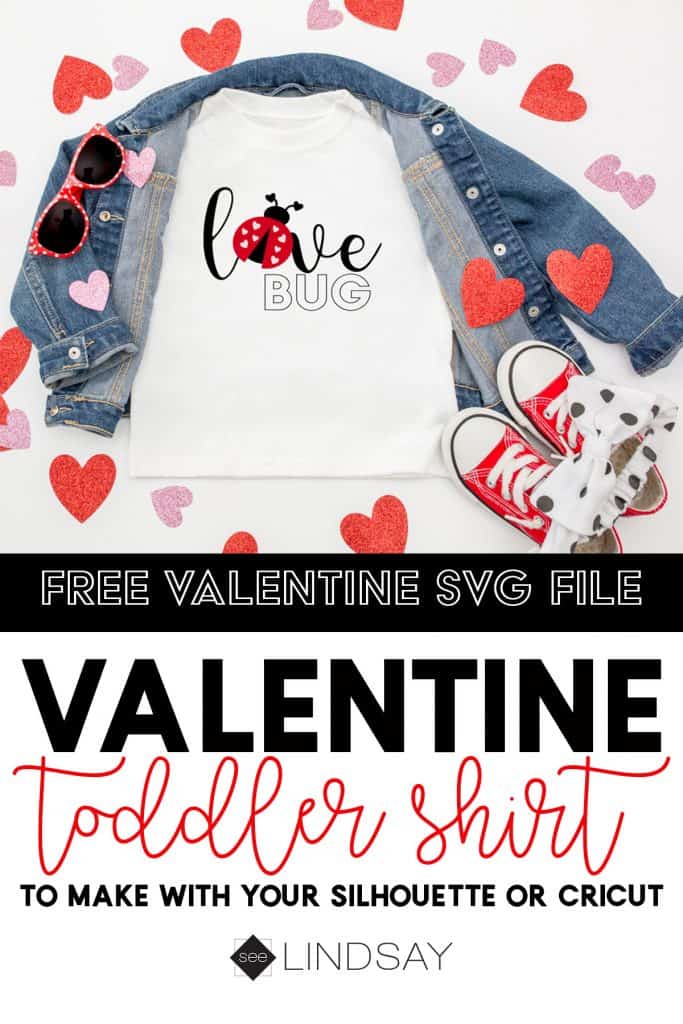 Simply Crafty SVGs
Another great resource for paper crafters. If you are looking for files that work well with cards or other papercrafts then you will want to check out this site.
I'm in love with the bee and honeycomb card!
Sew Simple Home
If you have always wanted to make earrings with your Cricut or you are a little more interested in fabric-based crafts, then you will want to check out the SVG files available on this site.
There are also SVG files that you can download for Christmas shirts, handmade Easter baskets, and more!
SVG Designs by Miss Mandee
A fun collection of SVG files by Miss Mandee that can be used with vinyl or paper.
She is up to date on the latest and greatest trends. This means there is a great set of modern files to choose from. My favorite is probably the paper popsicles, but that's just me.
SVGcuts
This site is dedicated to making SVG files and it shows. There are files for every theme or type of project you can imagine.
Motocross. They have it. Day of the Dead. You betcha.
This post is all about the free SVG cut files, but when you decide to start investing in paid files, this site will be a great go to as well.
Gina C. Creates
Gina's blog is all about free SVG files. They are for personal use…but you can visit her shop and grab a commercial use license as well. Loads of fun and creative designs. Check them out!
Tauni Everett
I love the SVG files on this site because they are a little more original. I'm a sucker for a good pun or play on words. Rhyming gets me too.
There are a number of quotes on this site that might not even relate to your life (or the project that you are working on) but they will suck you in because they are just too fun!
The Craft Chop
Looking for frames, patterns, or stencils? This crafty site has a little bit of everything when it comes to SVG files.
They have been offering free SVG's for a while so you may need to click back through older posts to find your favorites. It's like digging in your favorite second-hand bookstore!
The Hungry JPEG
Who doesn't love a great freebie?! Download these awesome, free graphic design resources today from this commercial site for SVG files.
Your bank balance will appreciate it and you will love the goodies, they promise and they won't judge you for downloading them all!
(Is it just me or does the name of this site evoke thoughts of a certain caterpillar?)
The Quiet Grove
You will need to do some clicking around to see all the different SVG files offered by this husband and wife duo.
There are a handful that will be worth the time it takes to sleuth them out (like the Harry Potter ones). There are a number of themes that say "coming soon" but I don't know how long they have said that.
Check back often I guess if you are curious.
Pen and Posh
Not only does Kasey offer free SVG files on her site, she also teaches you how to design your own. This is a "next step" type of site. Keep it in your memory bank when you are ready to start designing your own SVGs.
Tried & True
I love the sunburst pillow on this site. There are a number of home decor pieces that would be great crafts on a rainy Sunday (or a sweltering hot summer day).
Her files are fun and will put a smile on your face.
So Many Cut Files, So Little Time!
Whoa! Is your head spinning from all of that? It's a lot to take in!
There are so many great resources for free (and paid SVG files) that you are sure to find enough to keep you busy for a while.
If you want to add your own unique twist to the crafting world (goodness knows we all want to see your creations), then you can always check out my course on how to design your own SVG files.
Once you get your collection built up, I would be more than happy to add you to the list!