We may earn a small commission for purchases made through affiliate links in this post. For more information go to our Privacy Policy.
Making a layout for the season is fun and exciting. Making fall bullet journal layouts is a great way to start the season. All of these spread ideas can be used for a fall journal or adapted to fit your favorite season if you are in love with the layout and want to change colors.
An autumn themed journal page helps you make the switch from bright warm colors to muted fall jewel tones.
Fun October characters, leaves, pastel earth tones. There are so many ways to make stunning fall bullet journal spreads.
Use the following layouts to find your inspiration and start your next fall spread.
Monthly Cover Pages
Start off your fall collection with a monthly cover page for September, October, or November.
You can use these cover ideas for the monthly cover spread or for the journal cover itself if you create a separate small journal for each month.
Pumpkins. Or PSC (pumpkin spiced coffee) and quotes. Whatever design speaks to your autumn soul. That is what you need to add.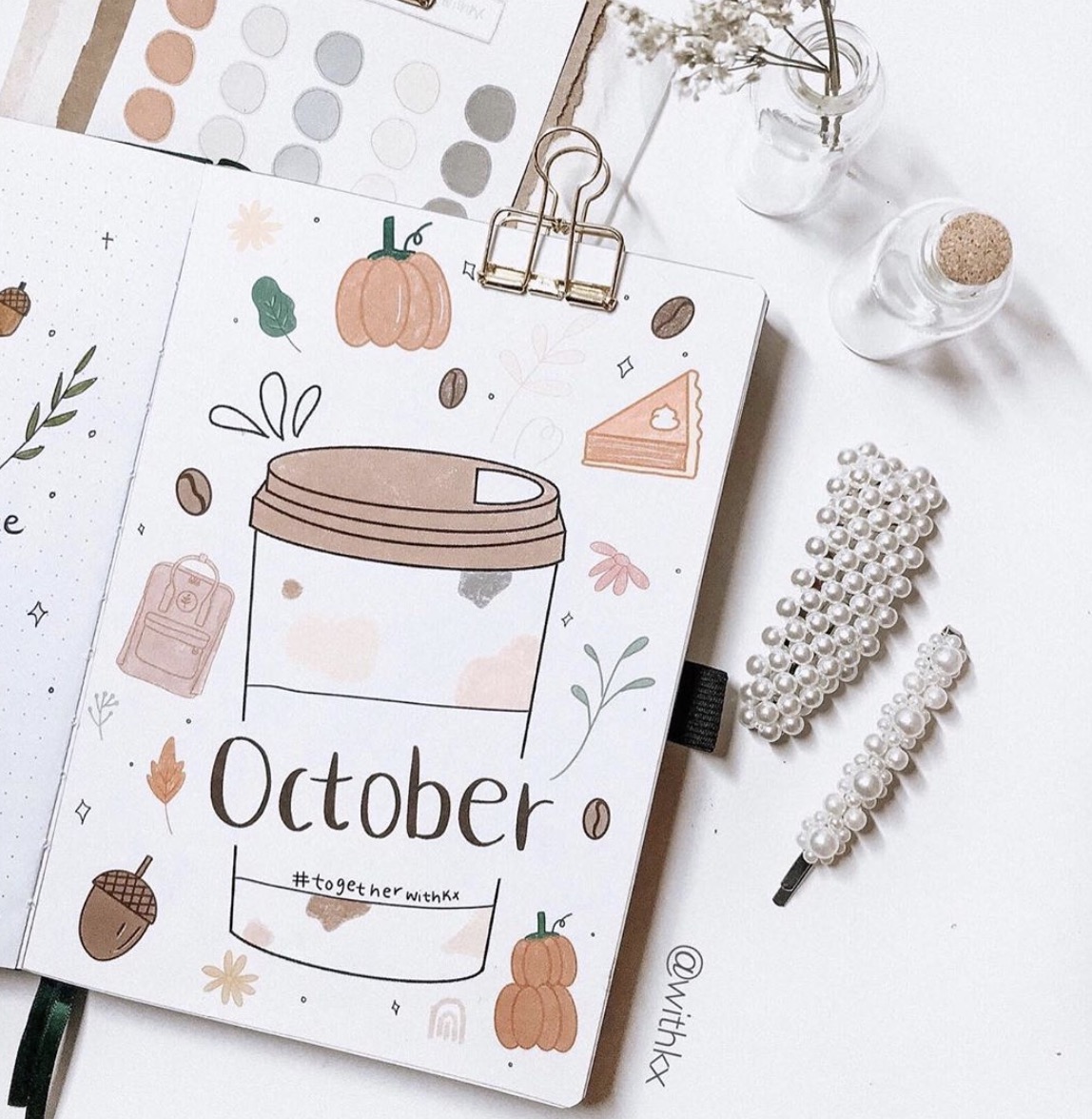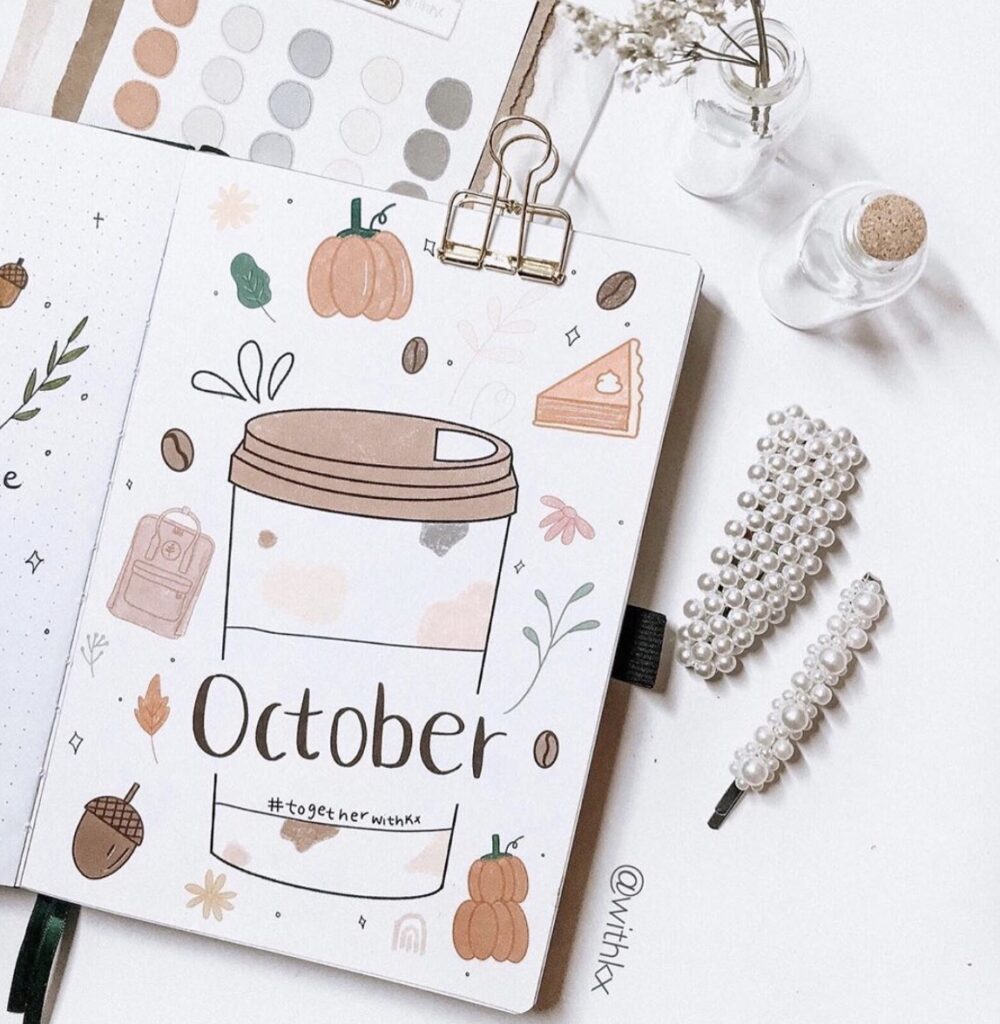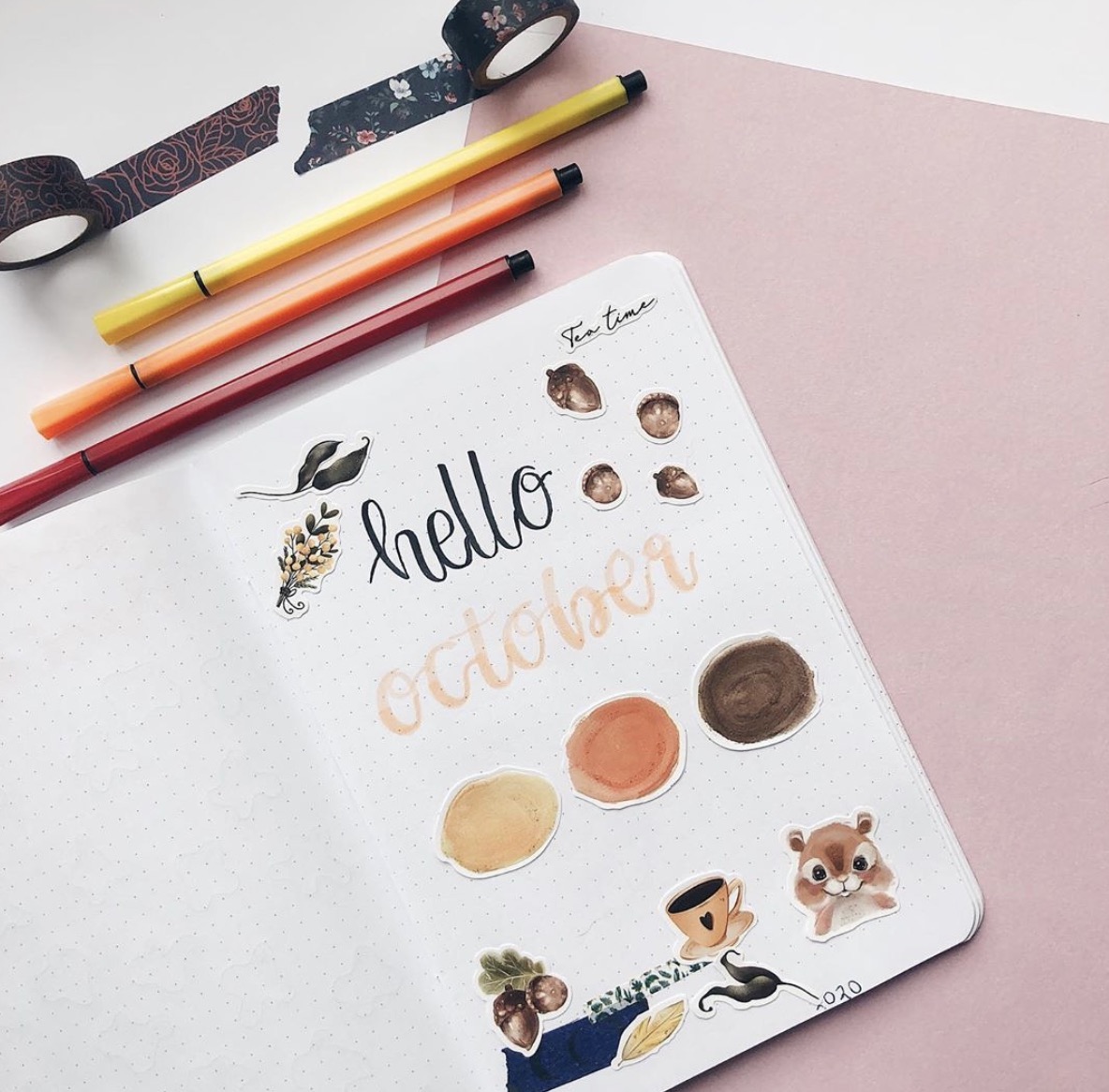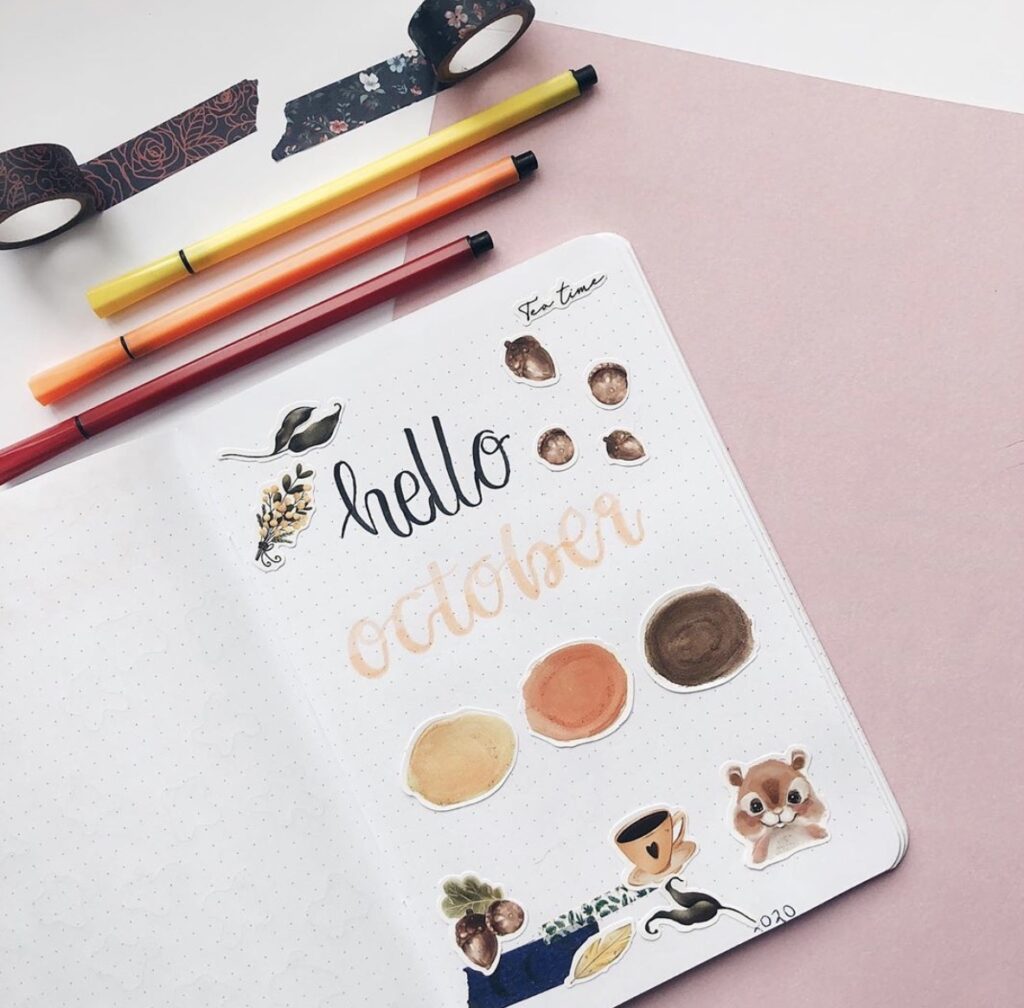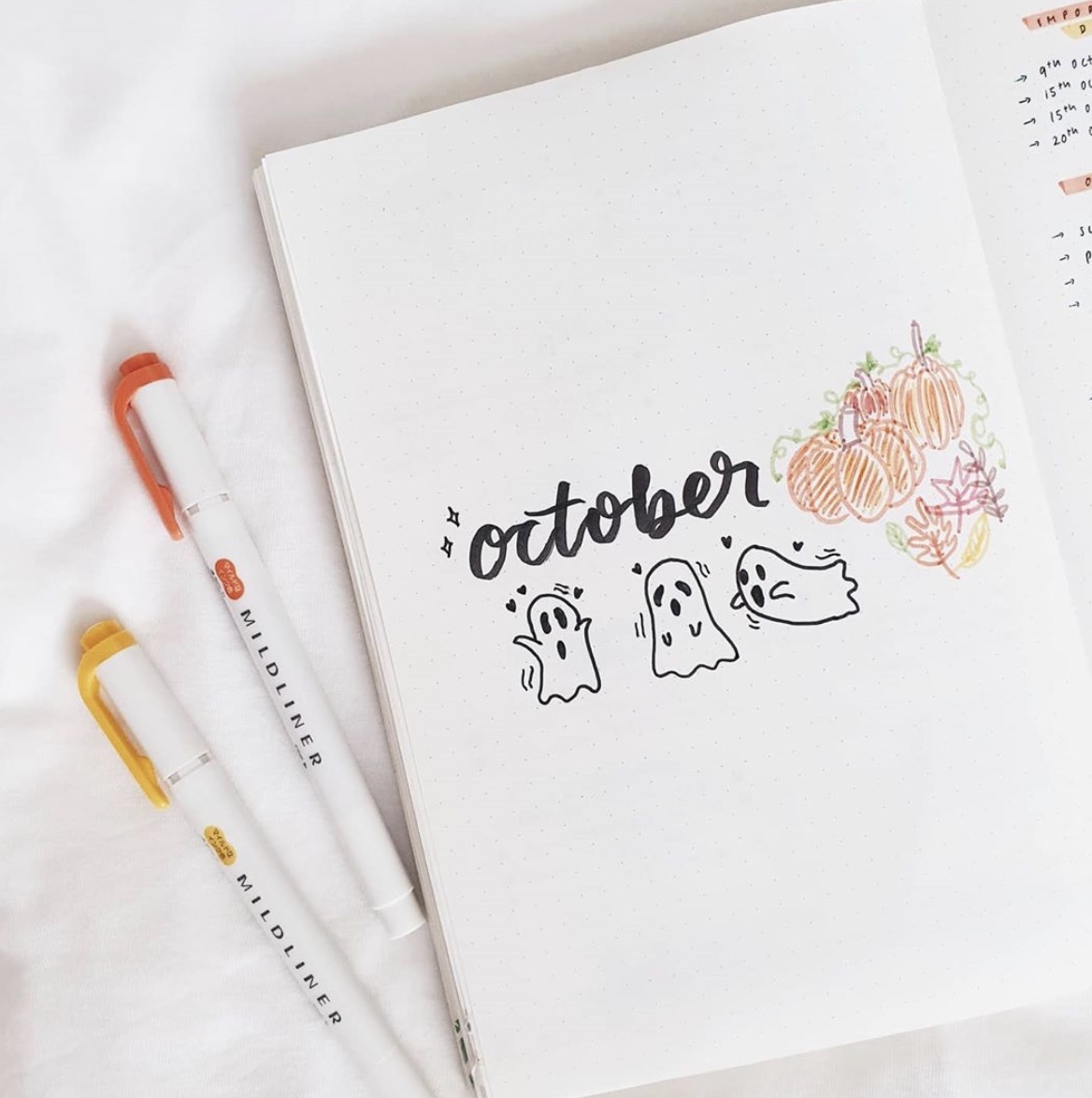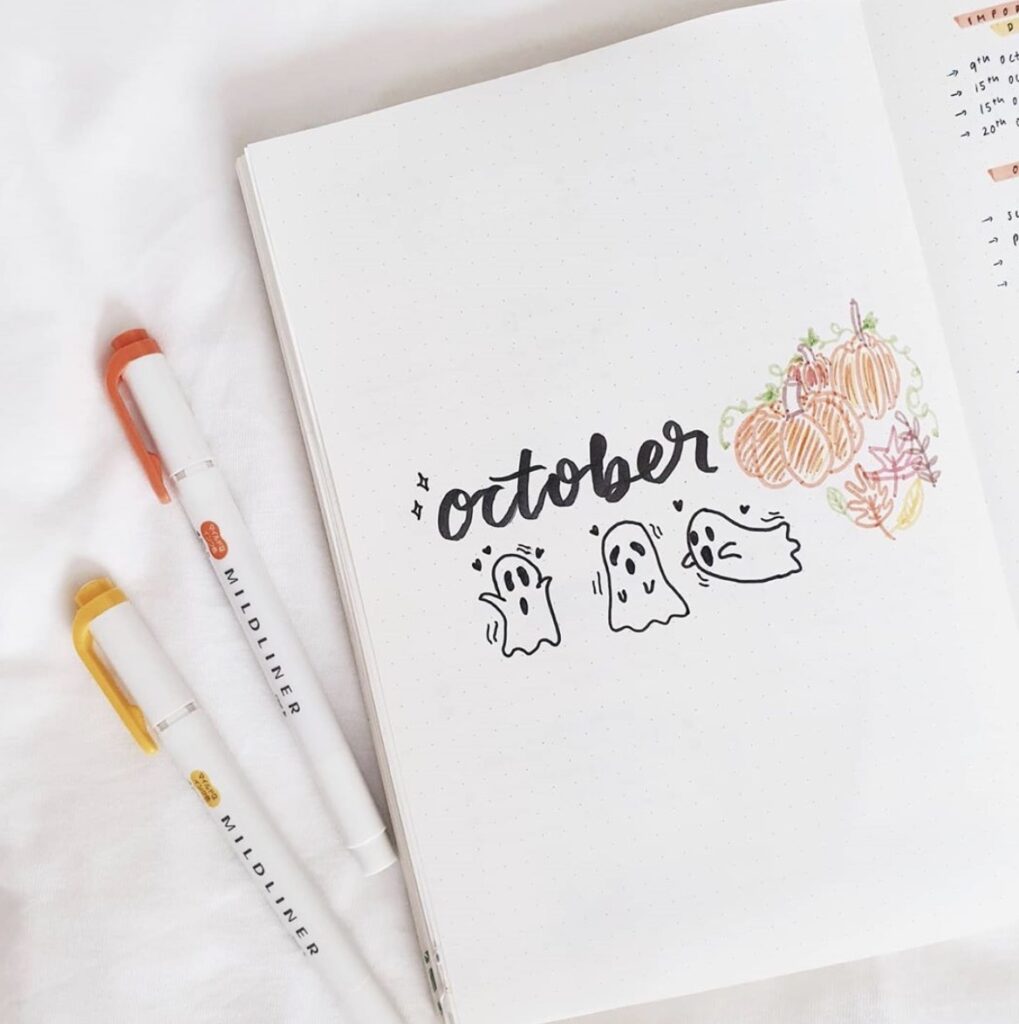 Muted Pastels in Fall Tones
This gorgeous layout has muted pastel tones, great headers, and dainty fall leaf doodles. Draw a set of books to show your reading list. Add quotes.
There are so many great page ideas that you will wish fall lasted longer.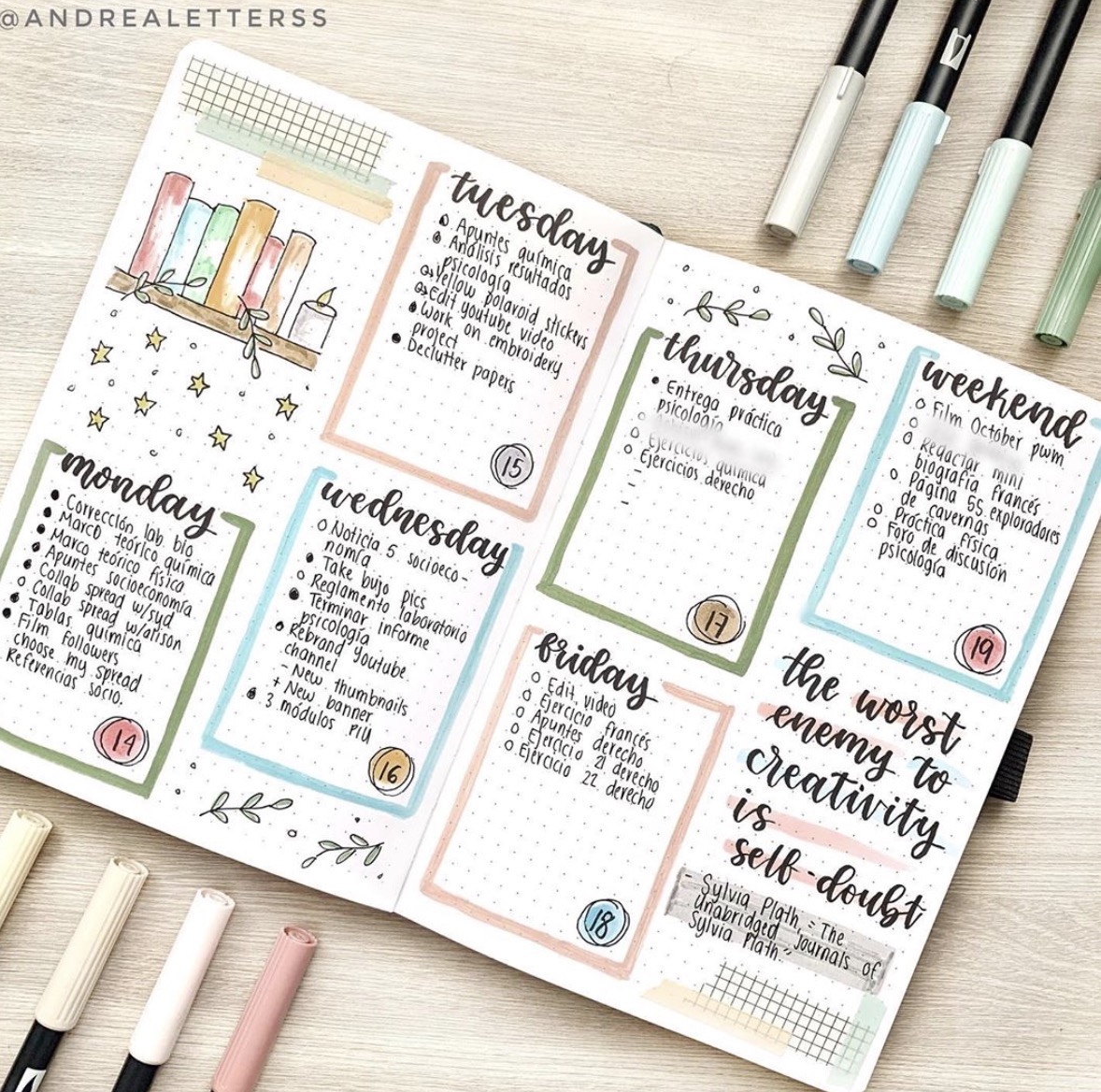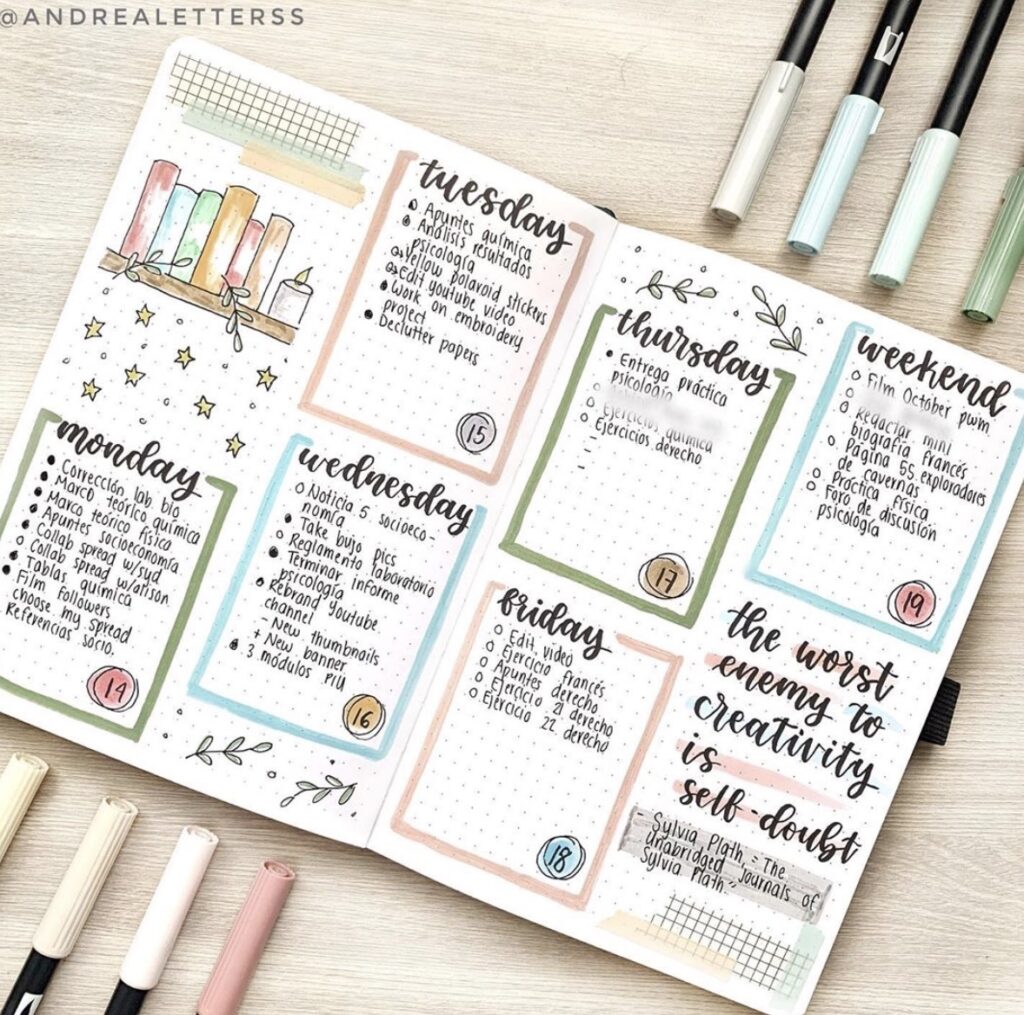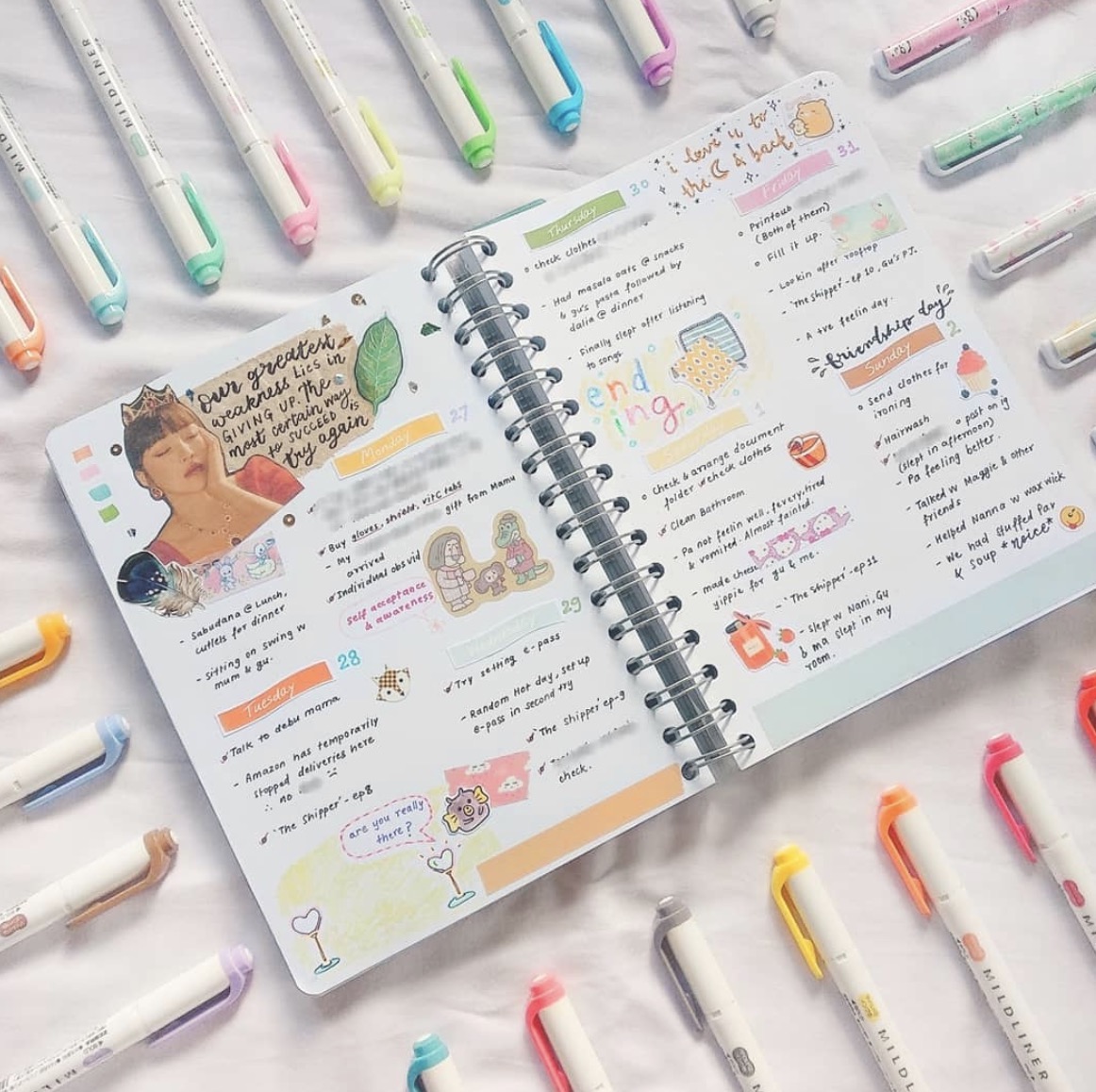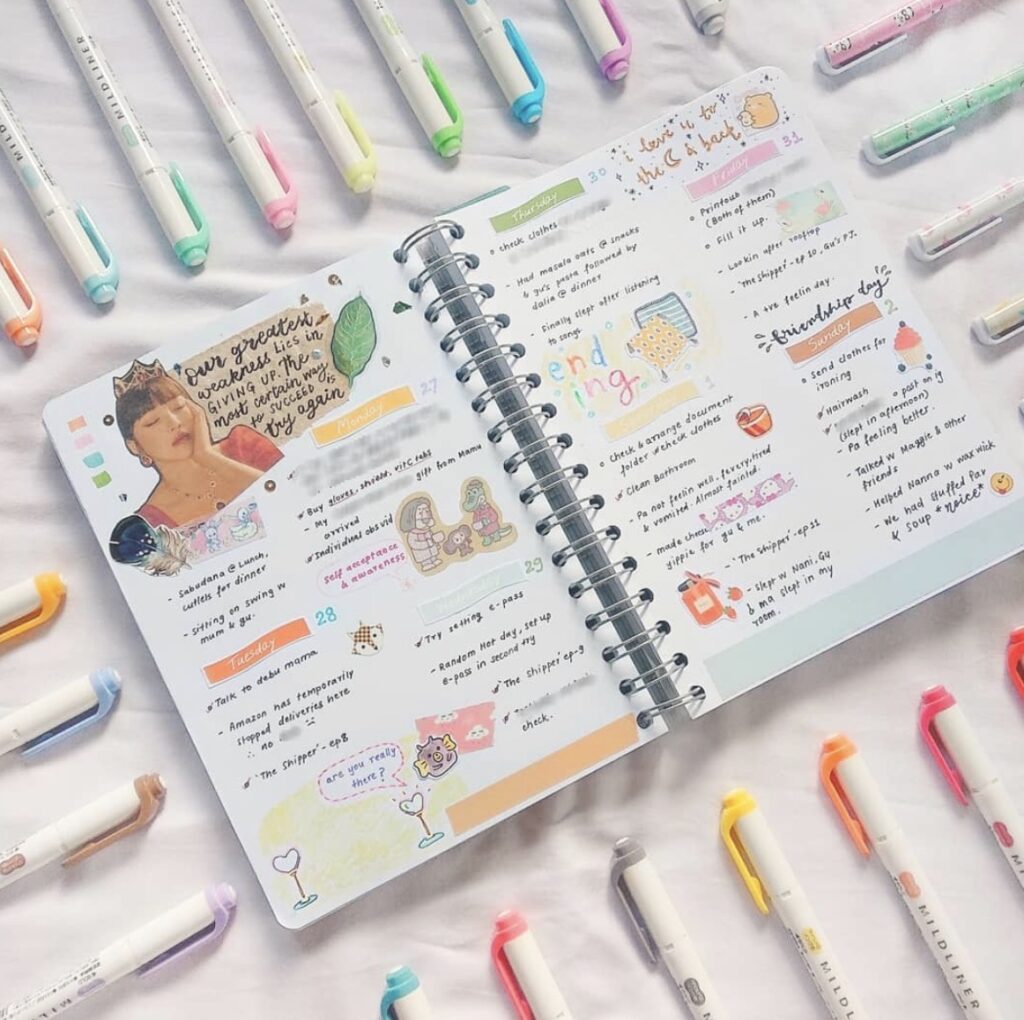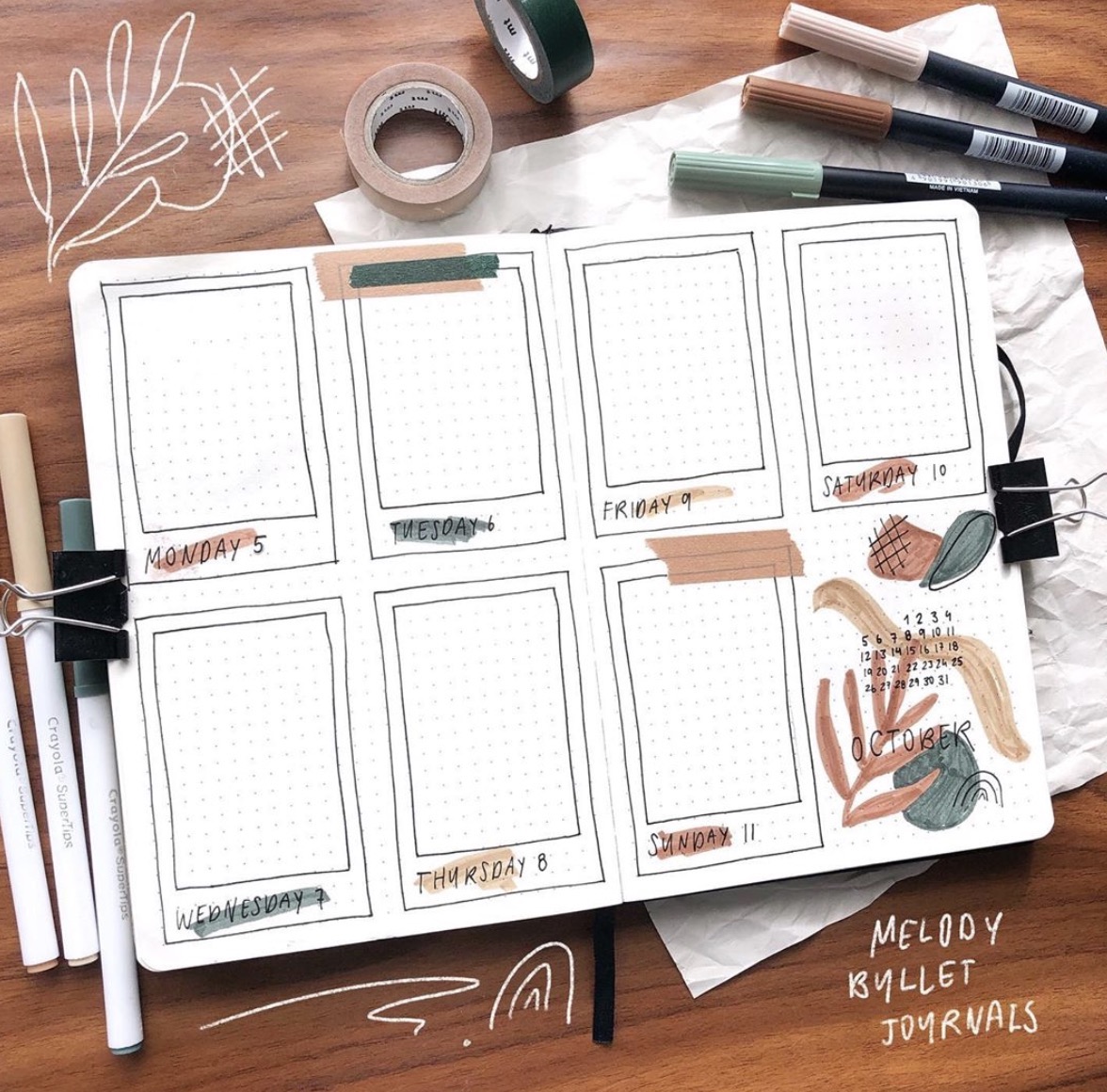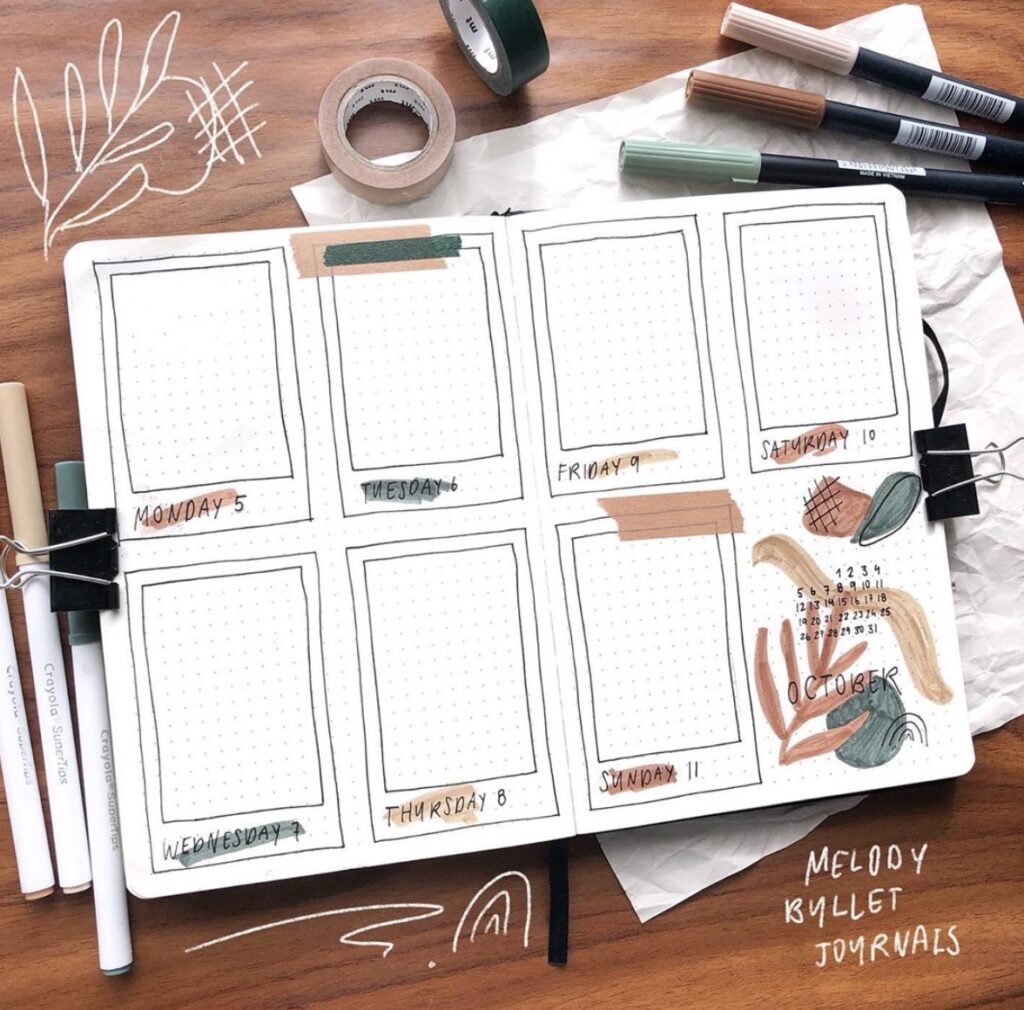 Autumn Carries Gold
Draw and paint your next journal spread. Or find some great digital artwork and do some cutting and gluing.
(A little intimidated by hand lettering? You can use computer fonts to create your quote and then trace the style onto your bujo page.)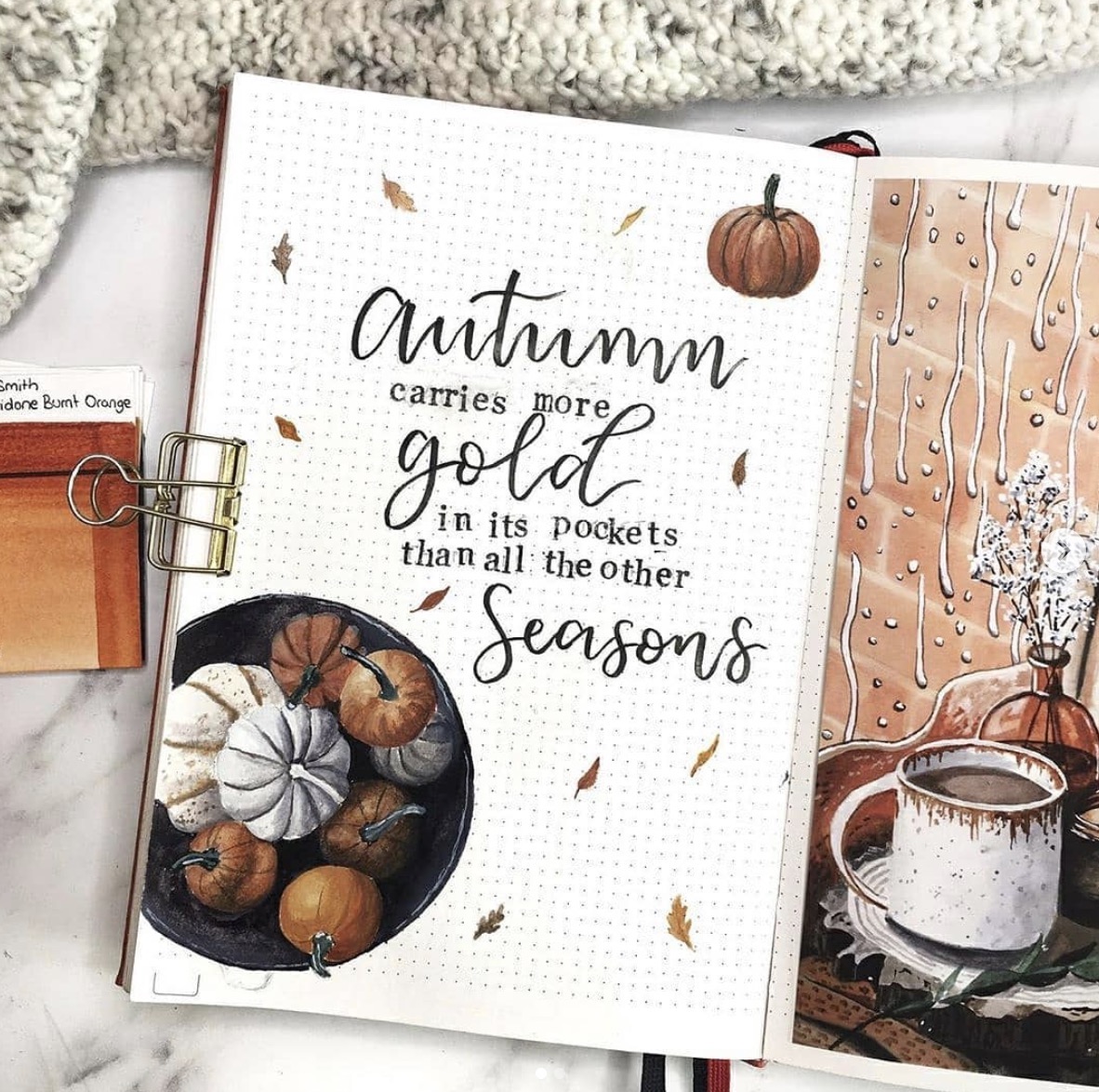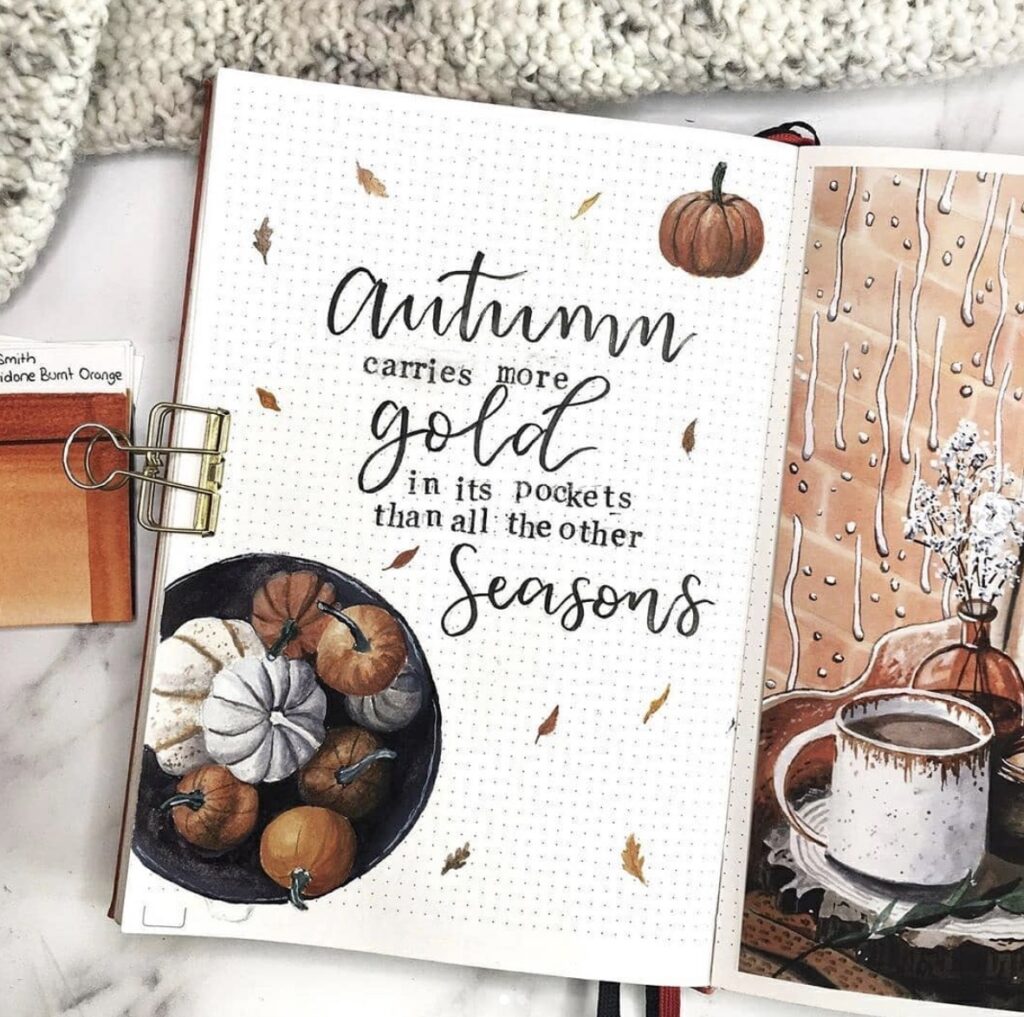 Bye Bye September
The bubble letter fonts of the headings on this page are one of my favorites. With the off center coloring it adds eye catching contrast and depth.
Doodle in some starts and mushrooms and it adds a great balance between text and illustrations.
It is an easy fall bullet journal spread mixed with the weekly plans.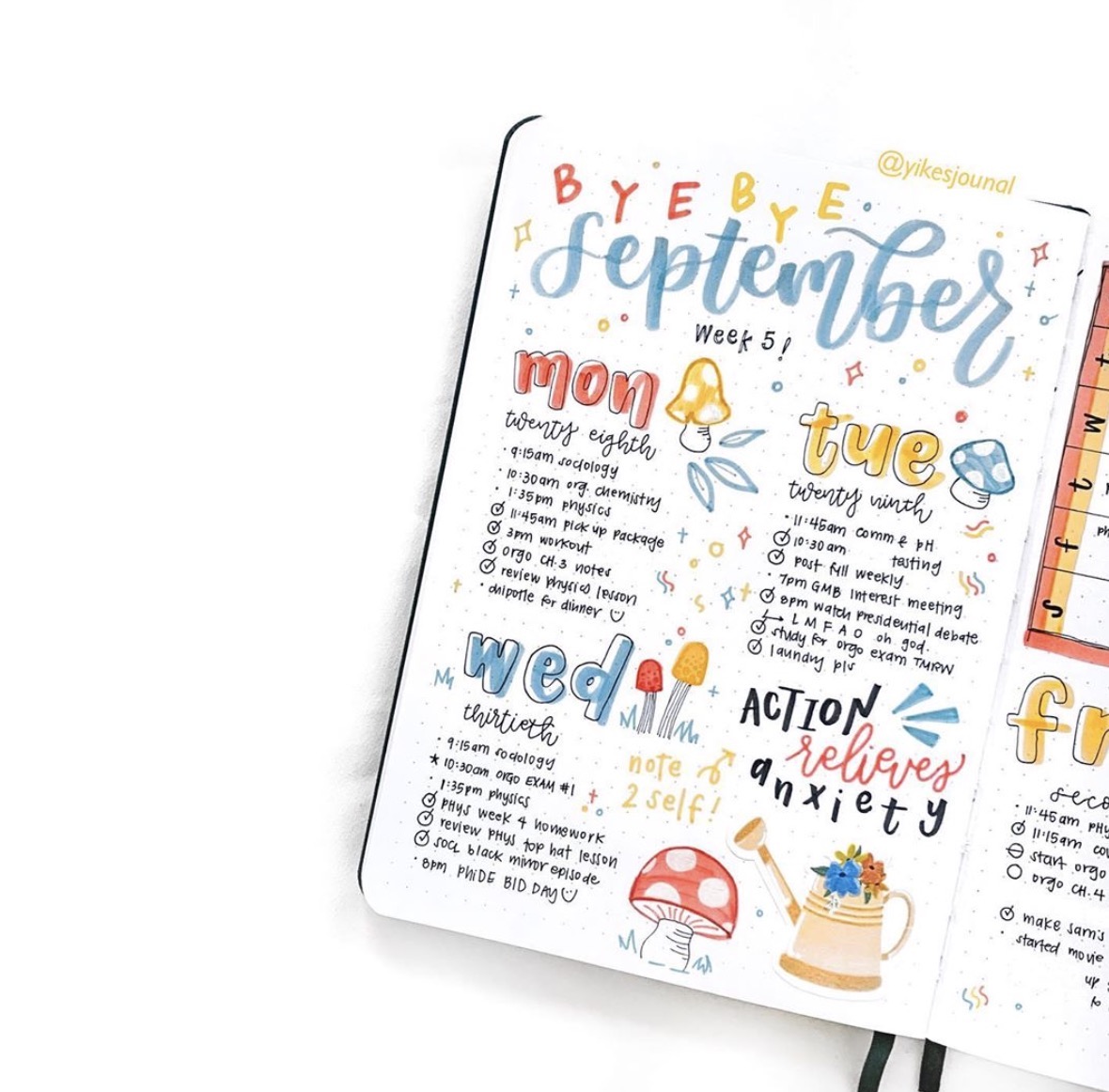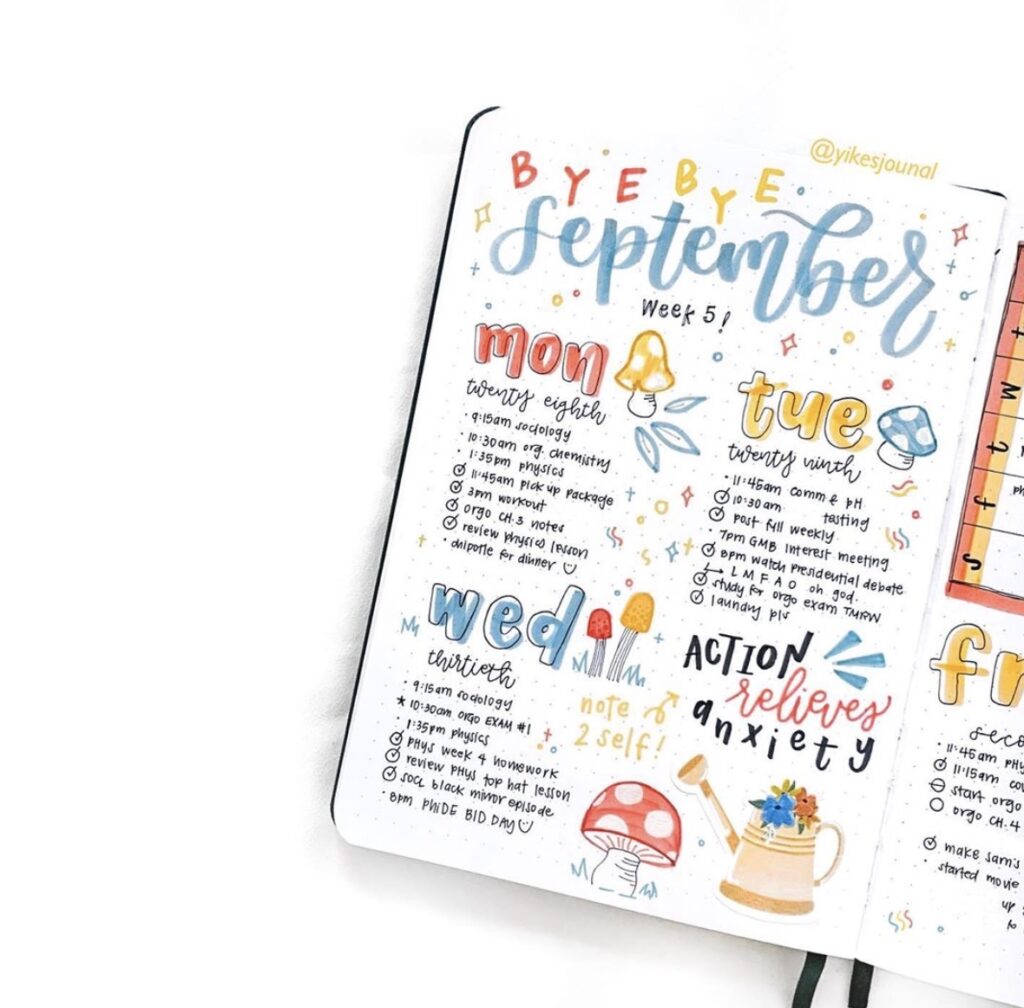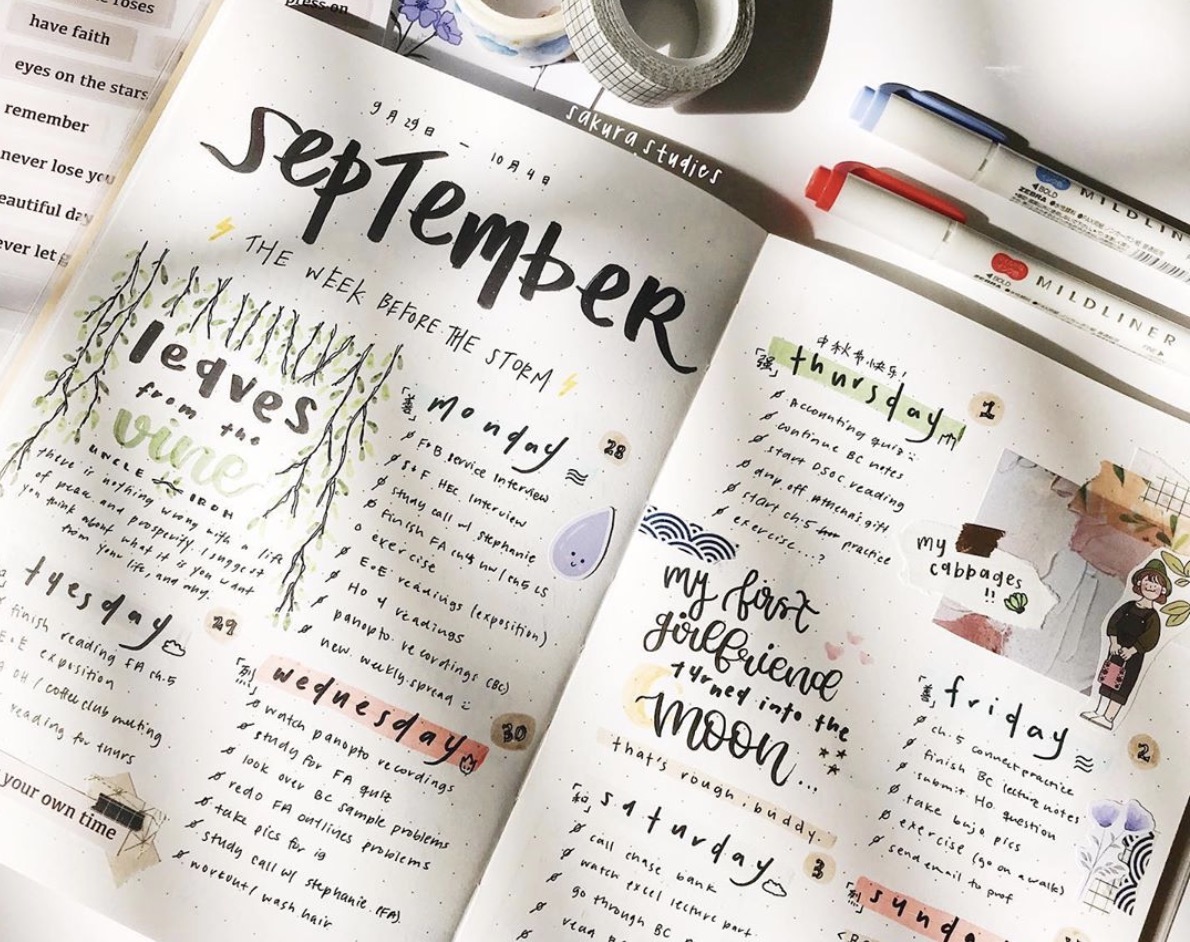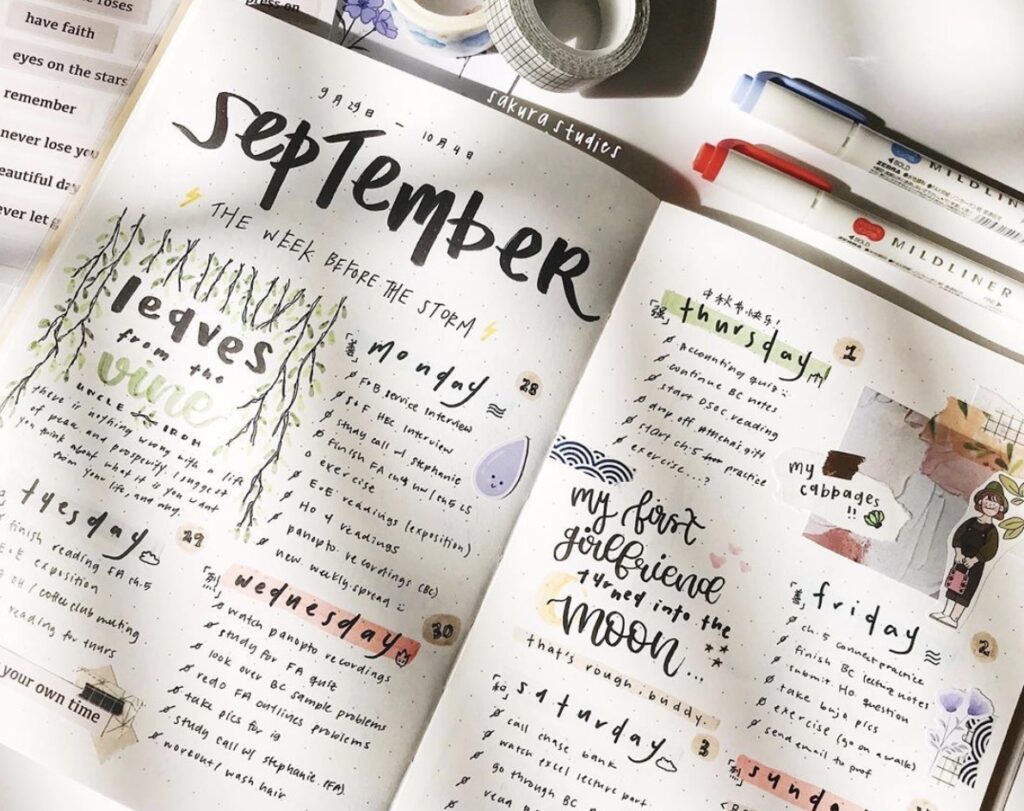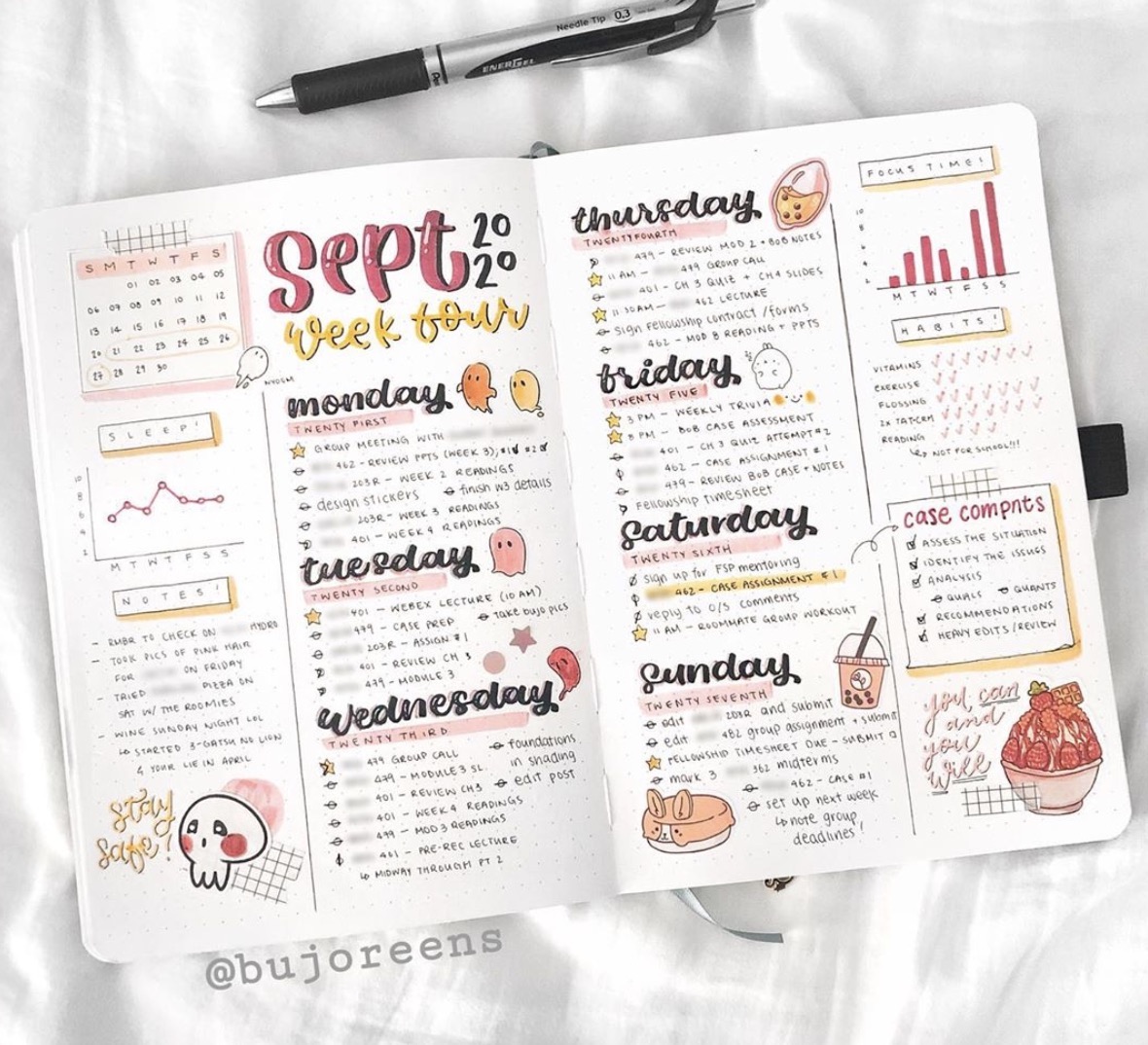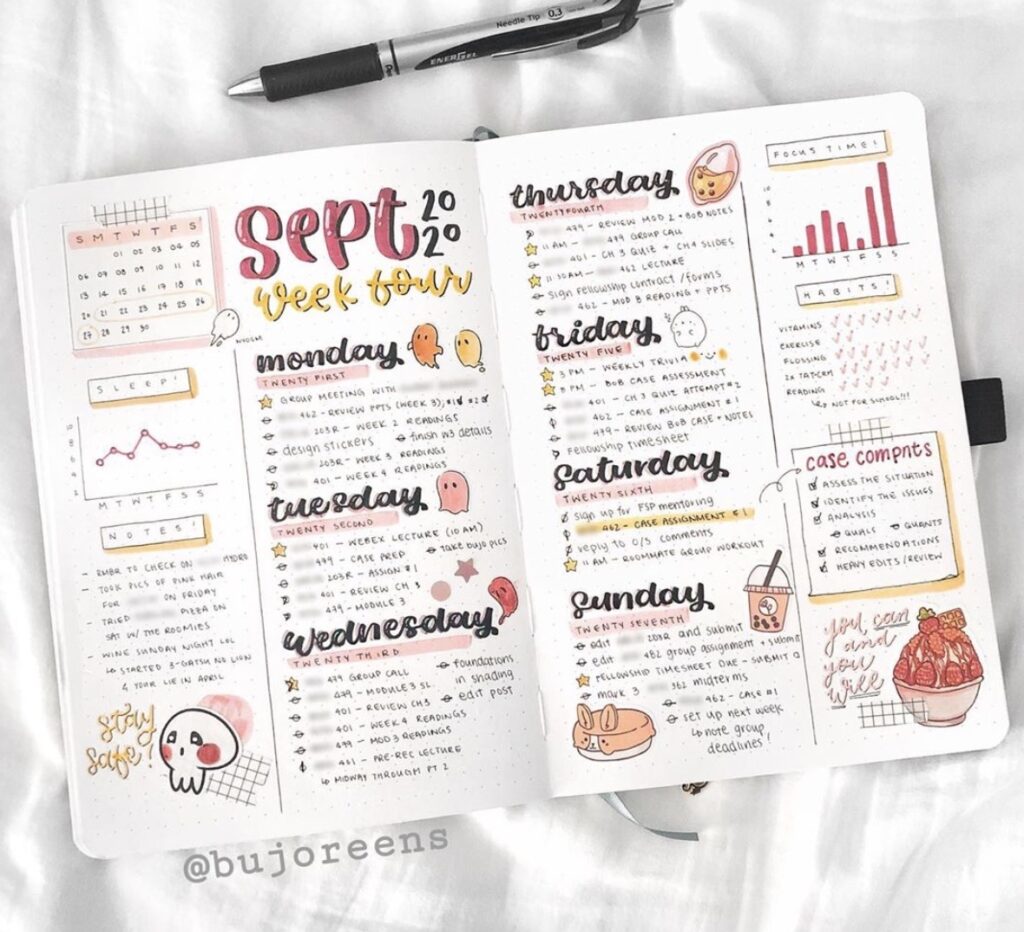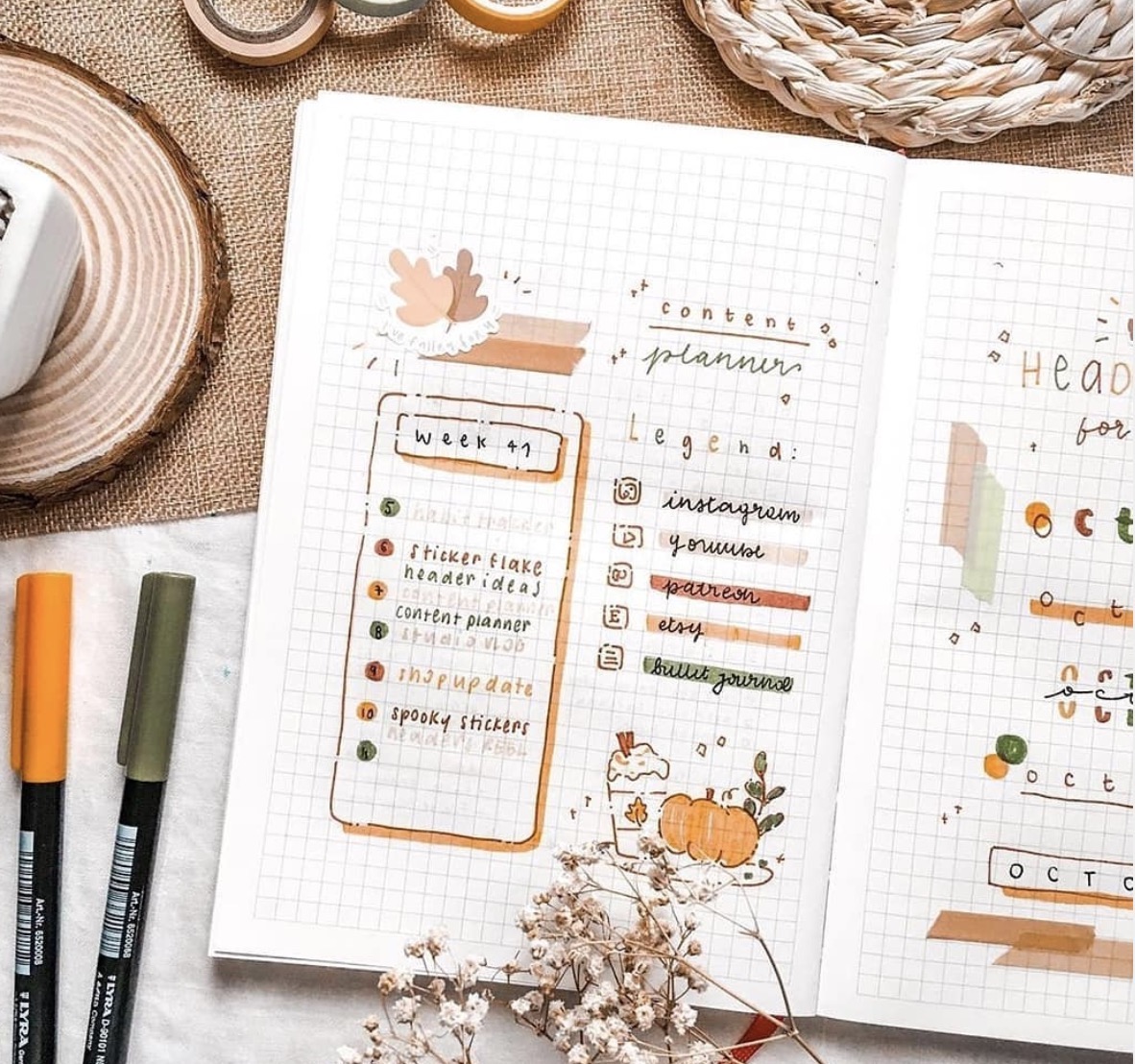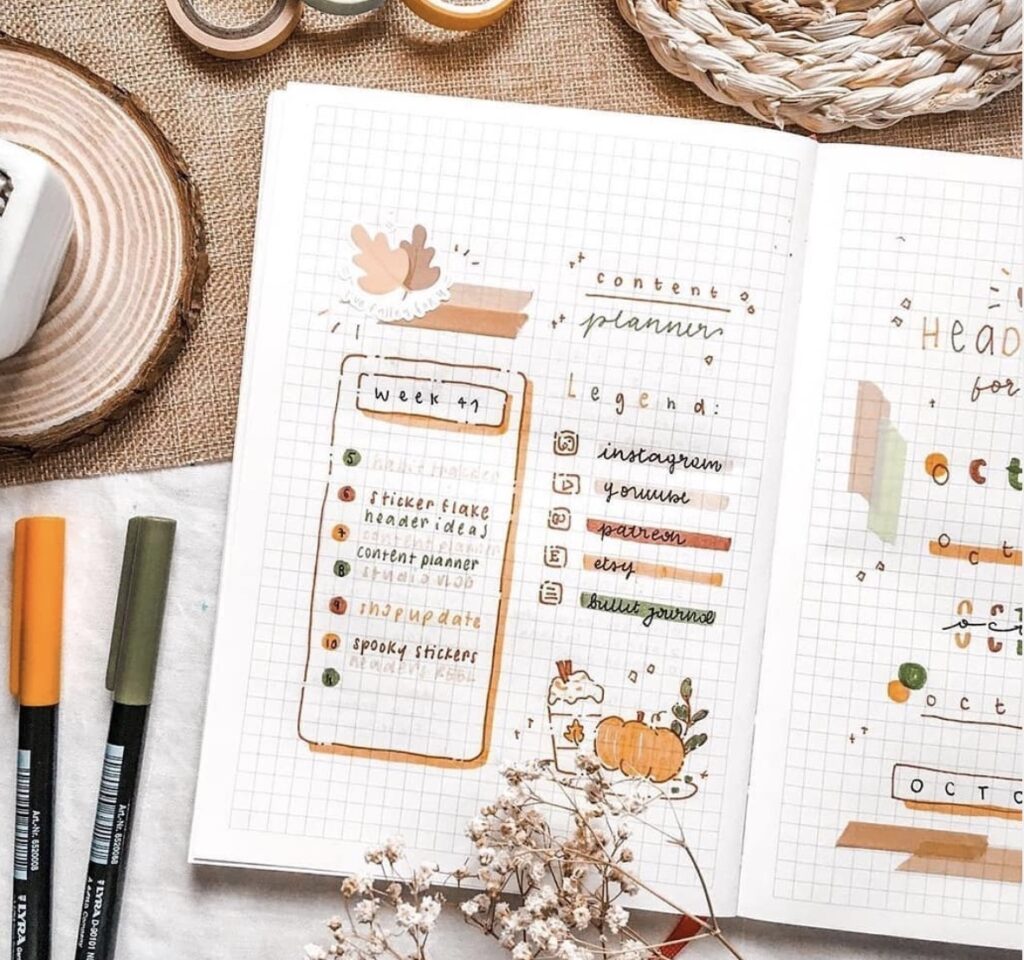 Creative Journal Page with Inks
This bullet journal theme is a mix of typography, abstract imagery, and inky drawings.
Monochromatic adds to the dark and moody feel. A great way to start the autumn season.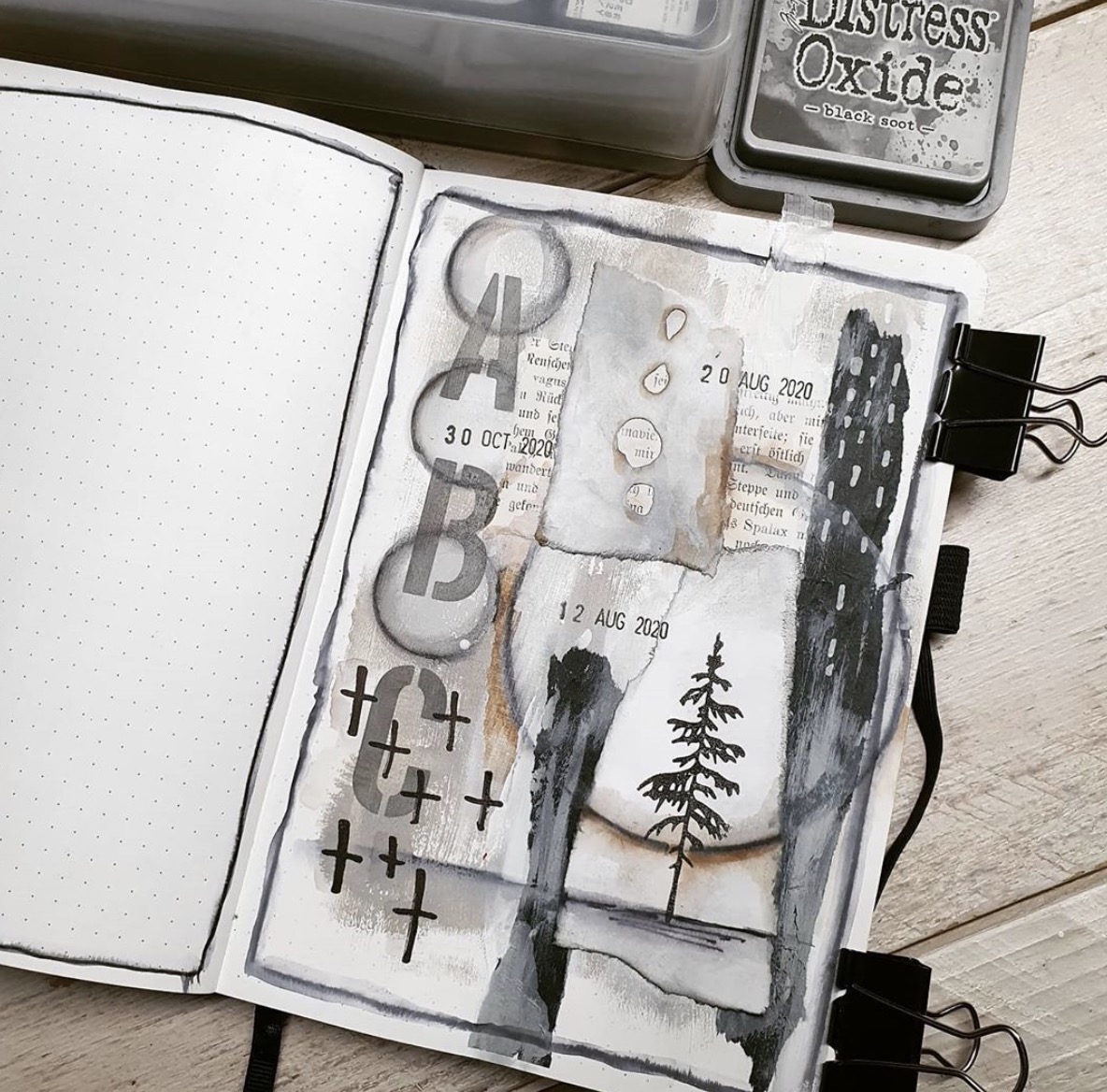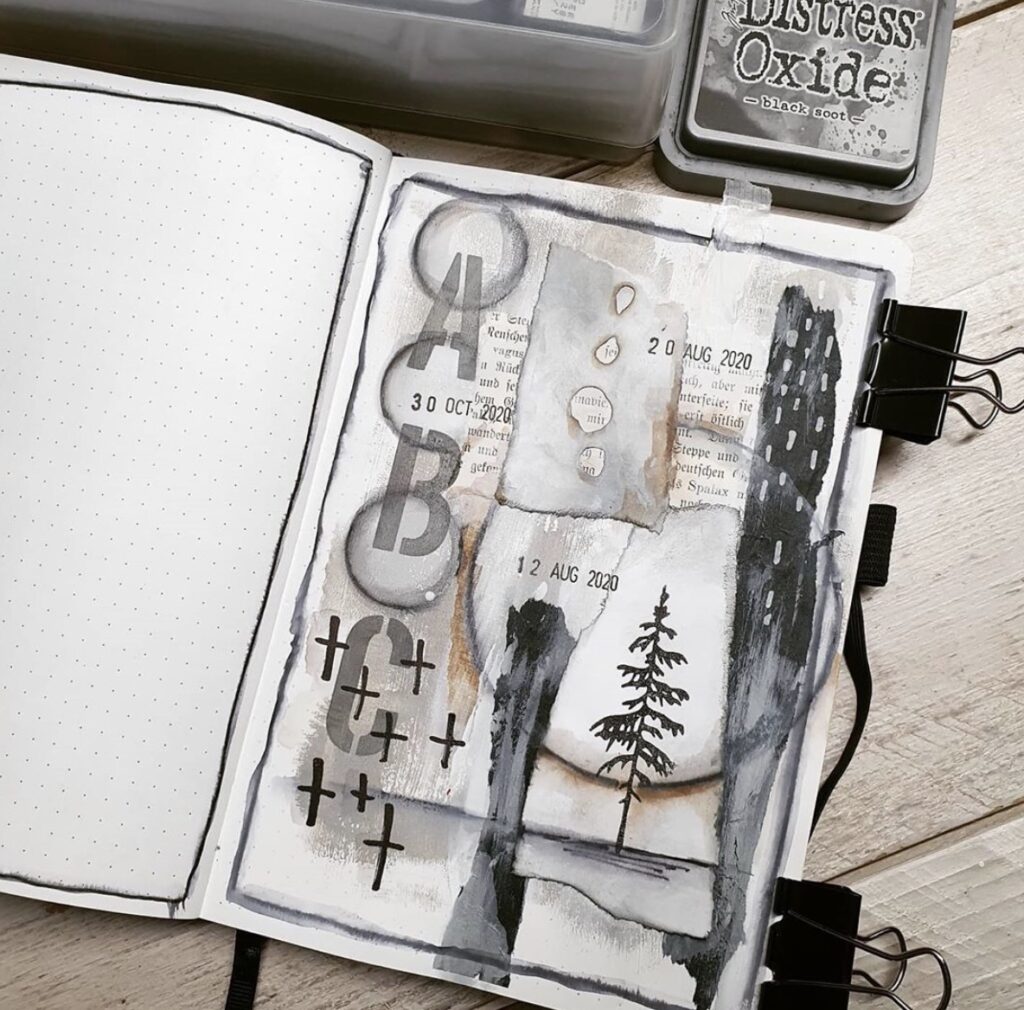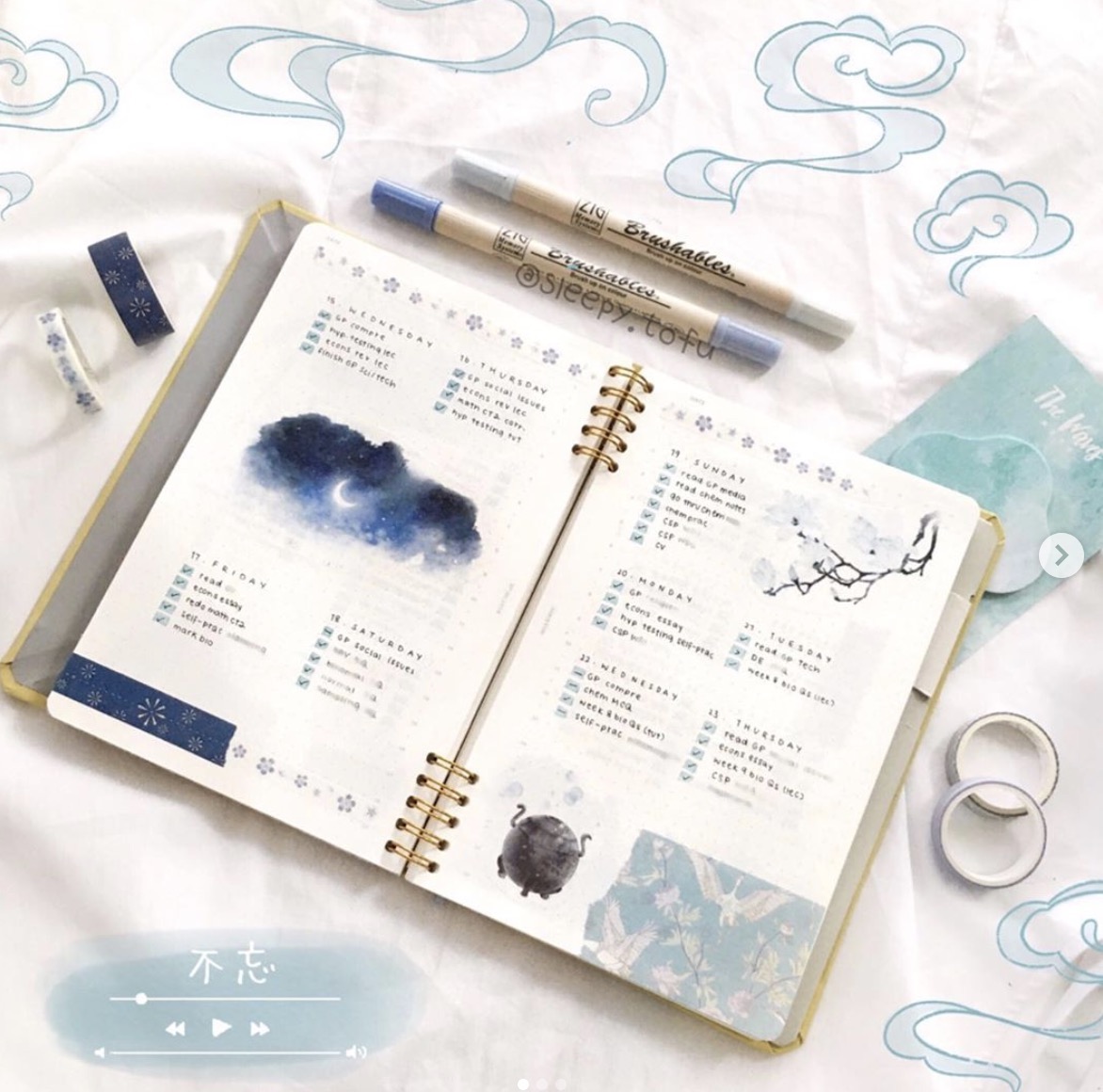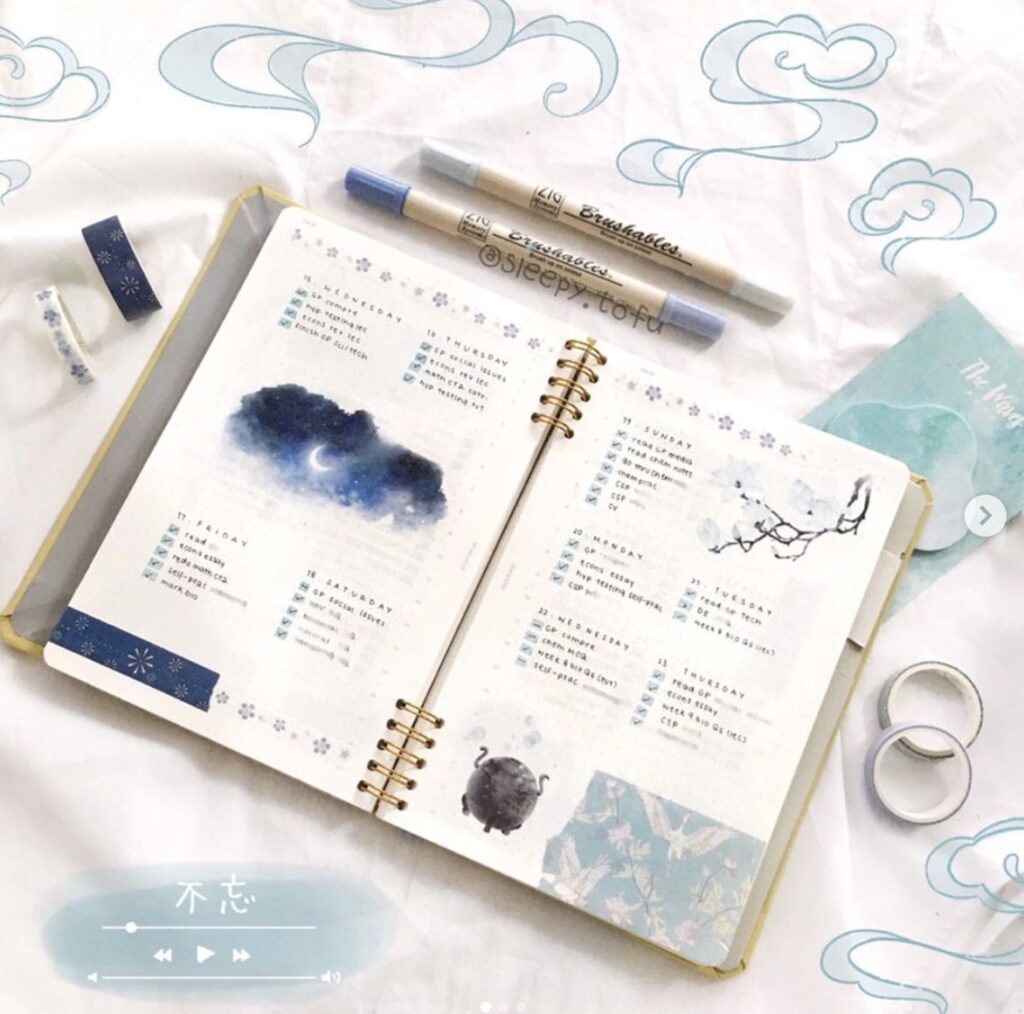 Fall Habit Trackers
Each month you probably track a few of your common habits as well as any new ones you want to track.
Switch up the style by adding your fall theme ideas with colors and elements that match the season.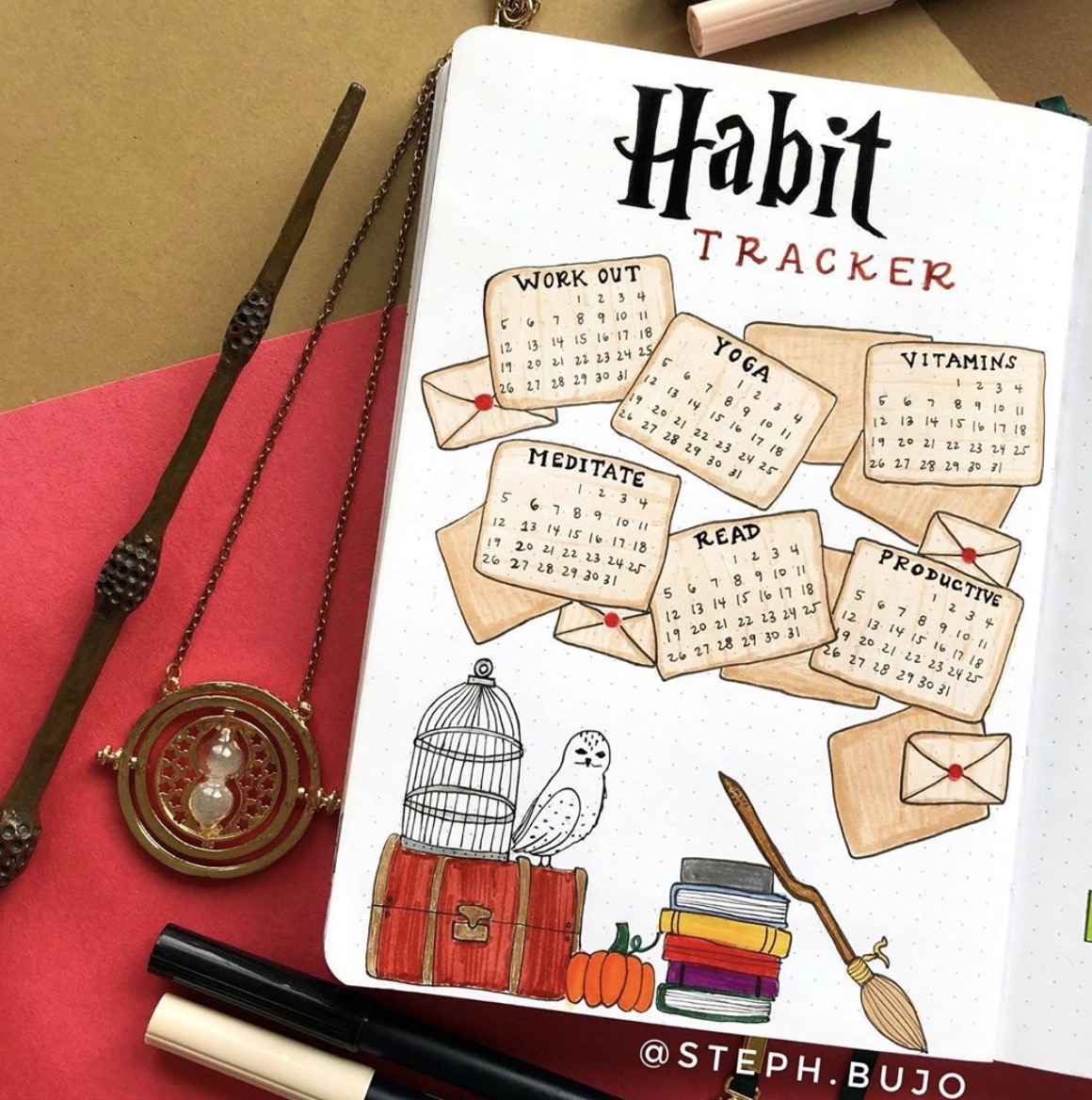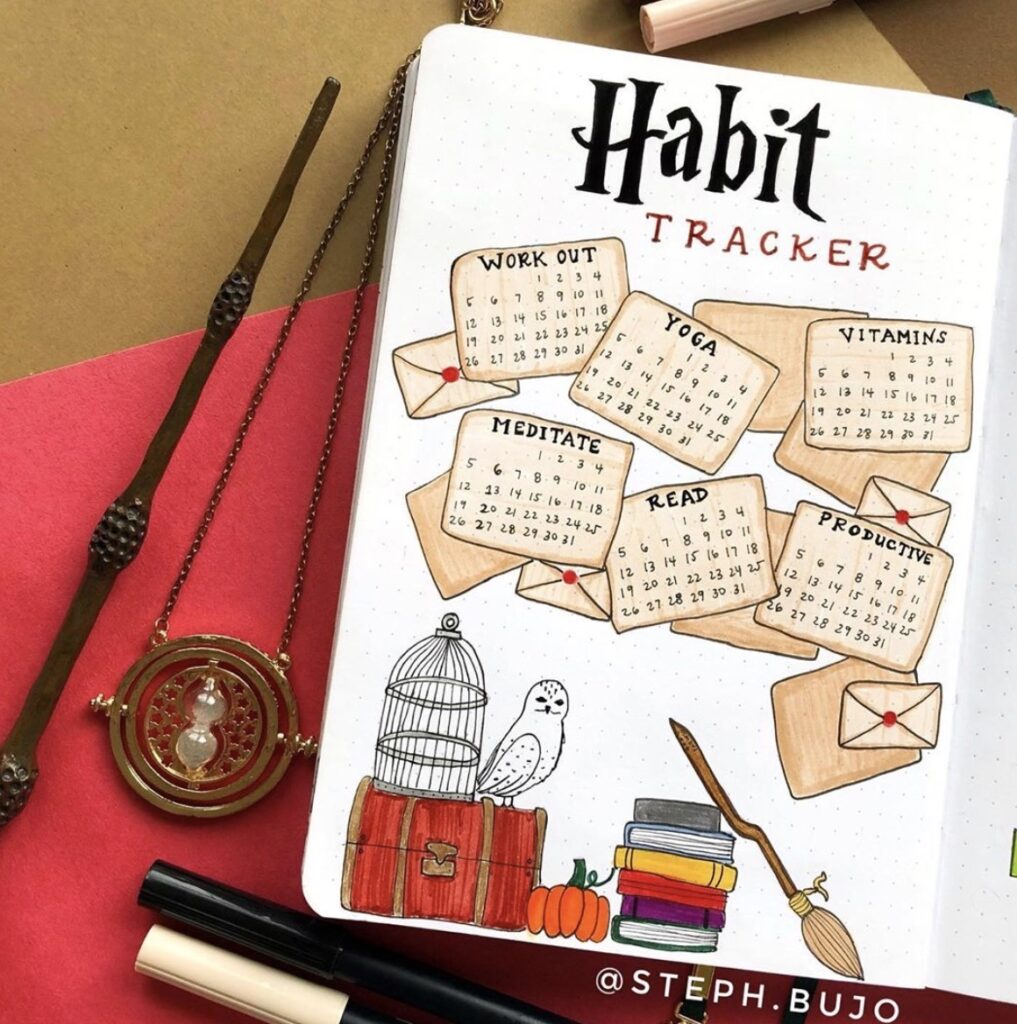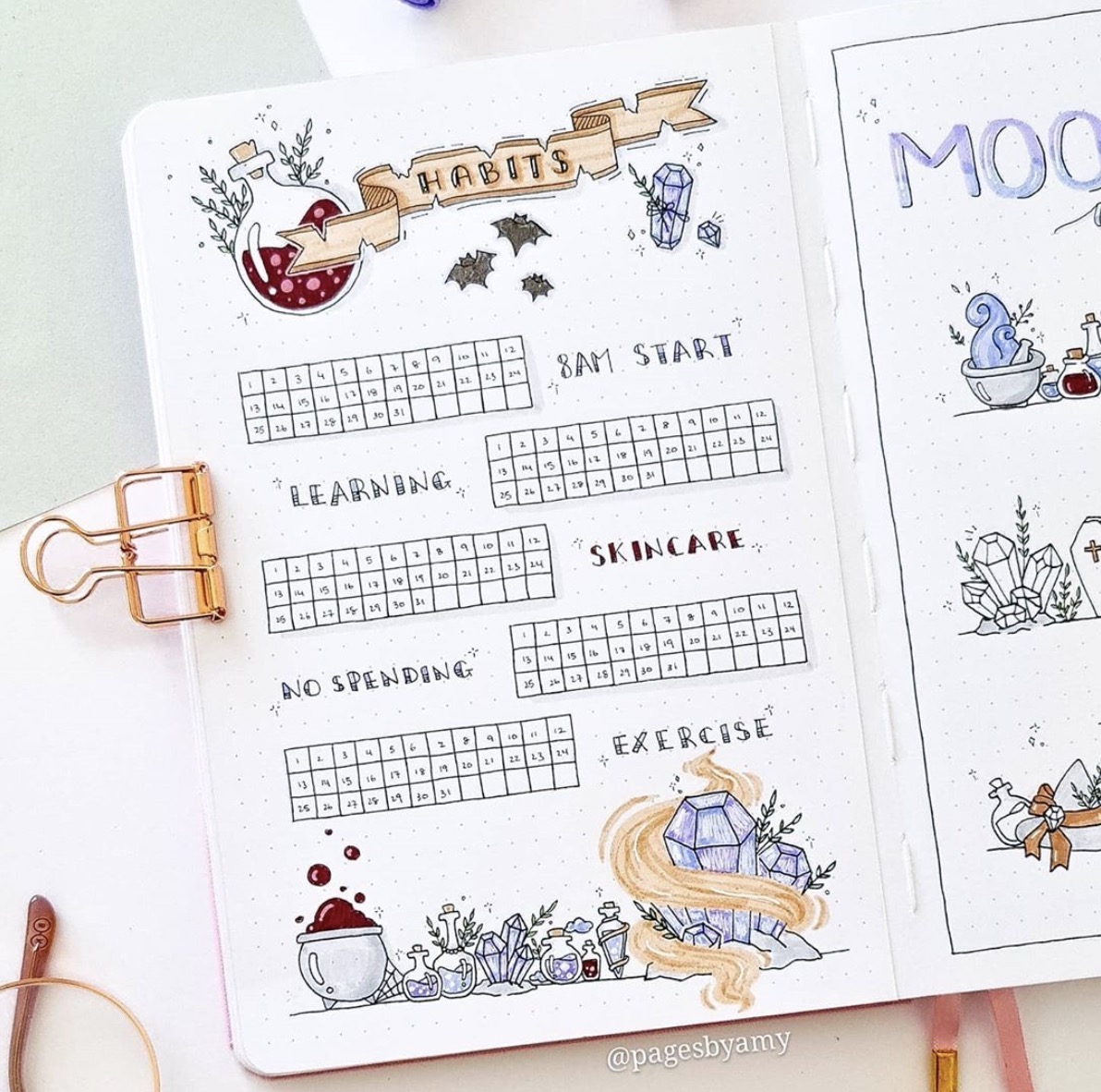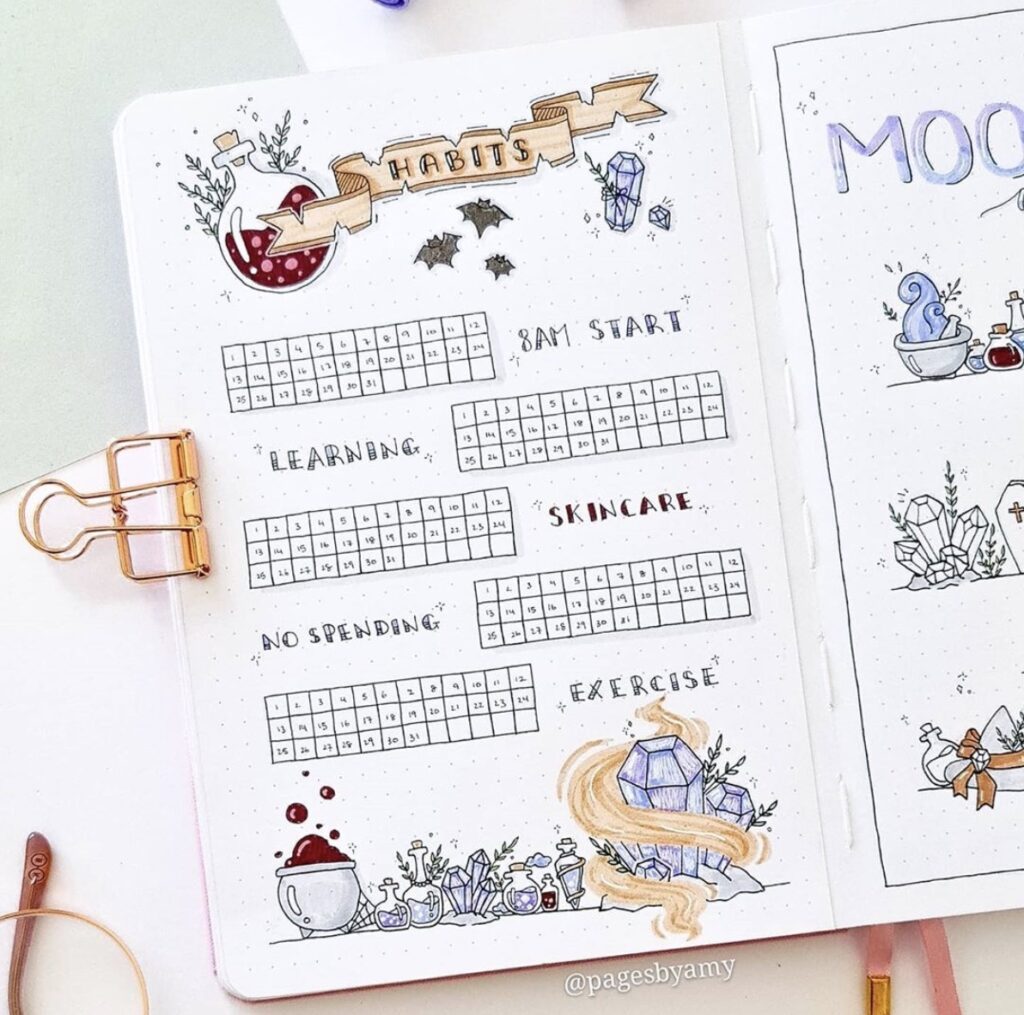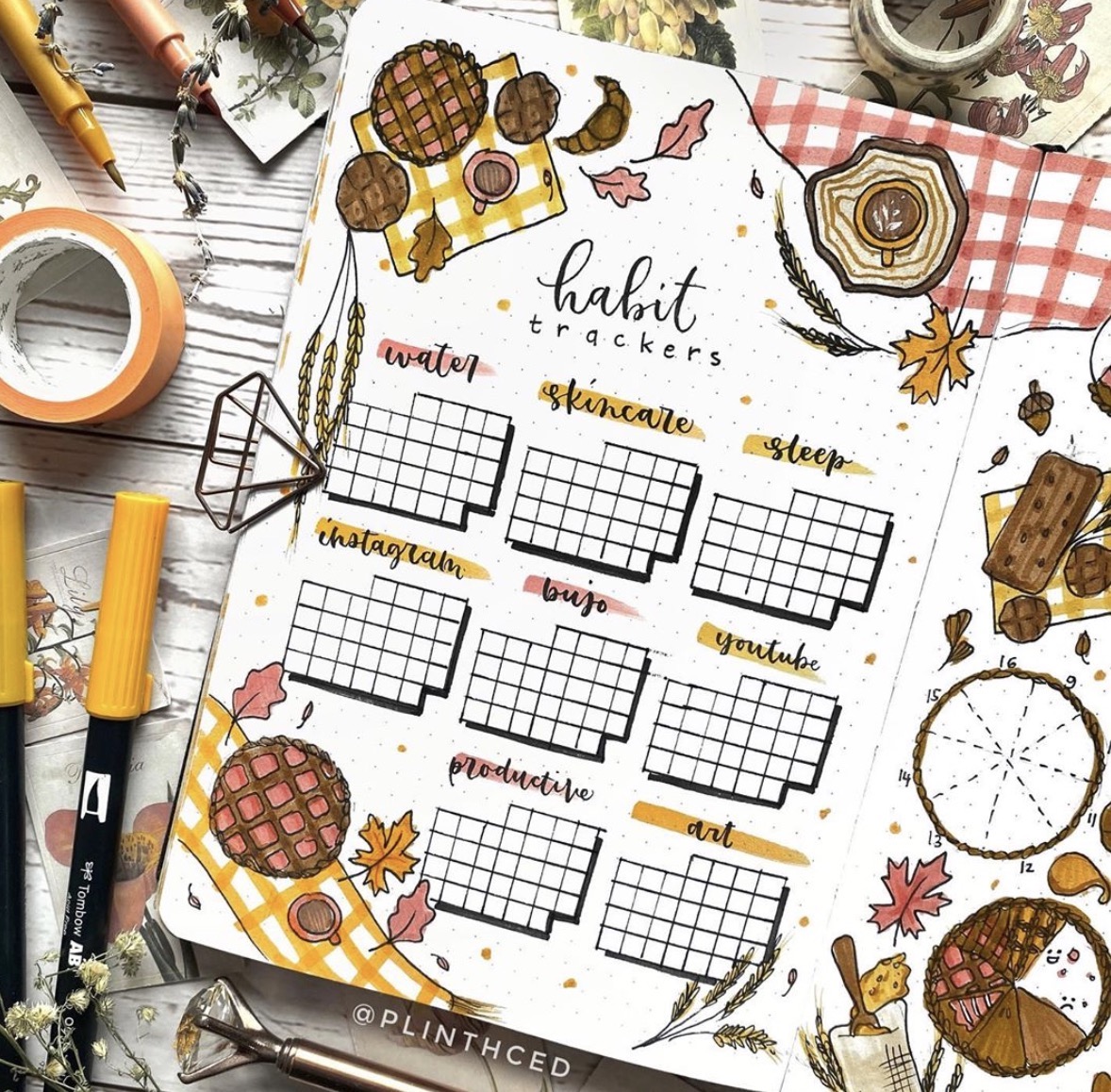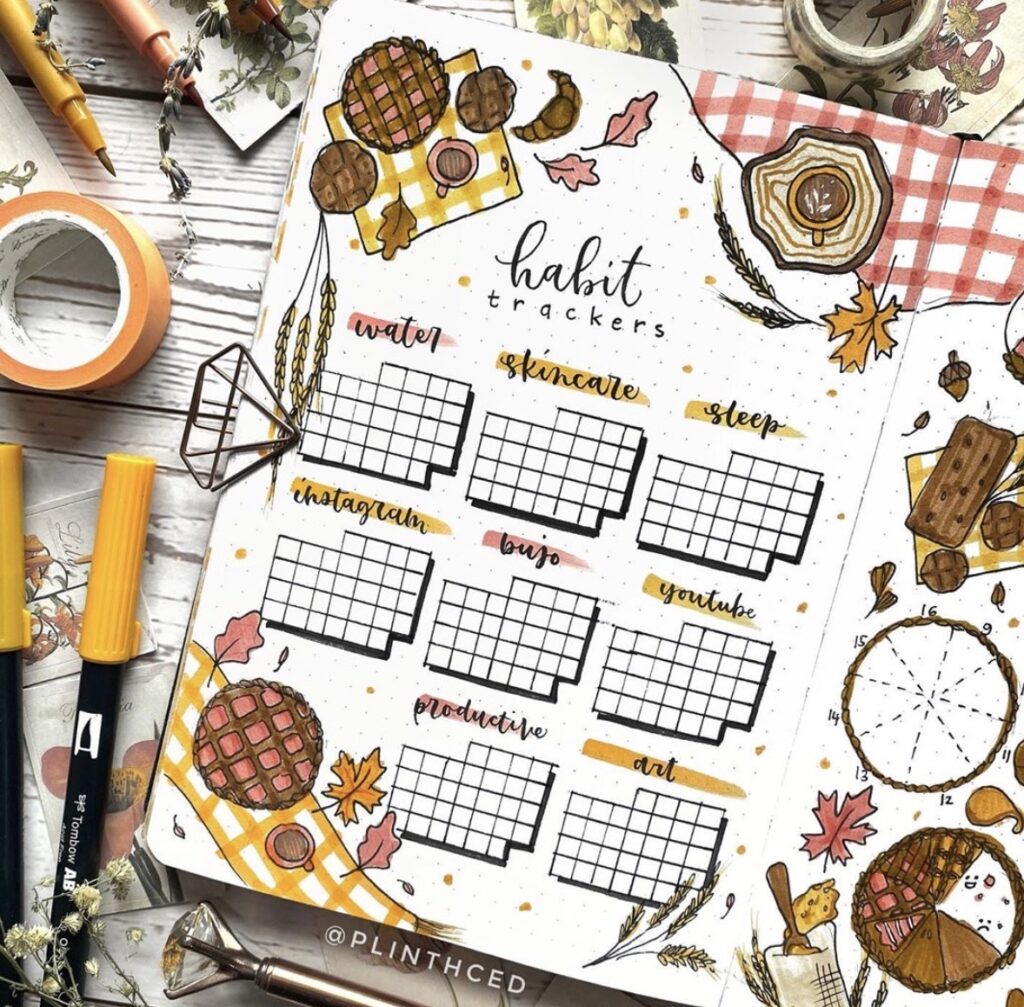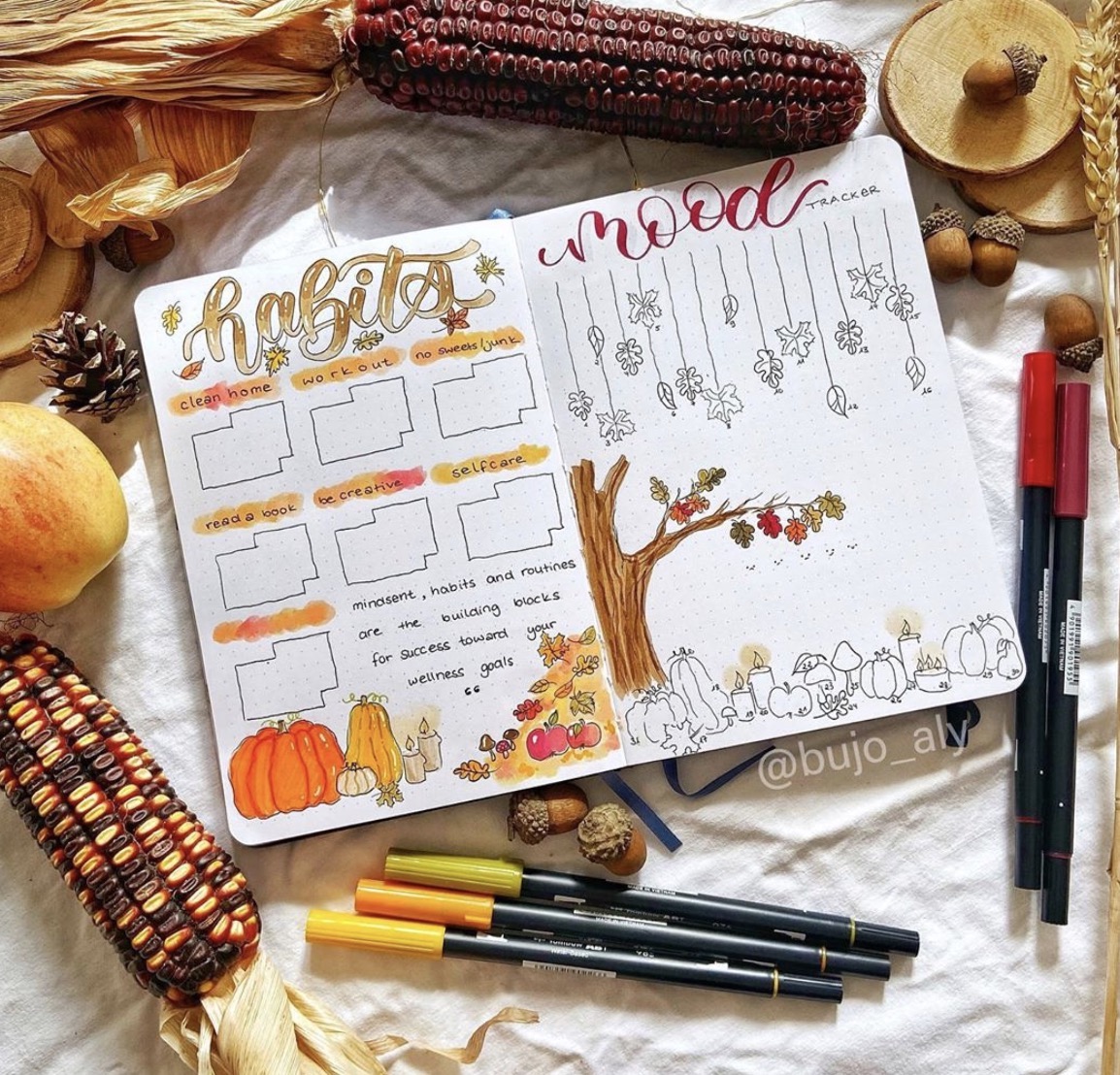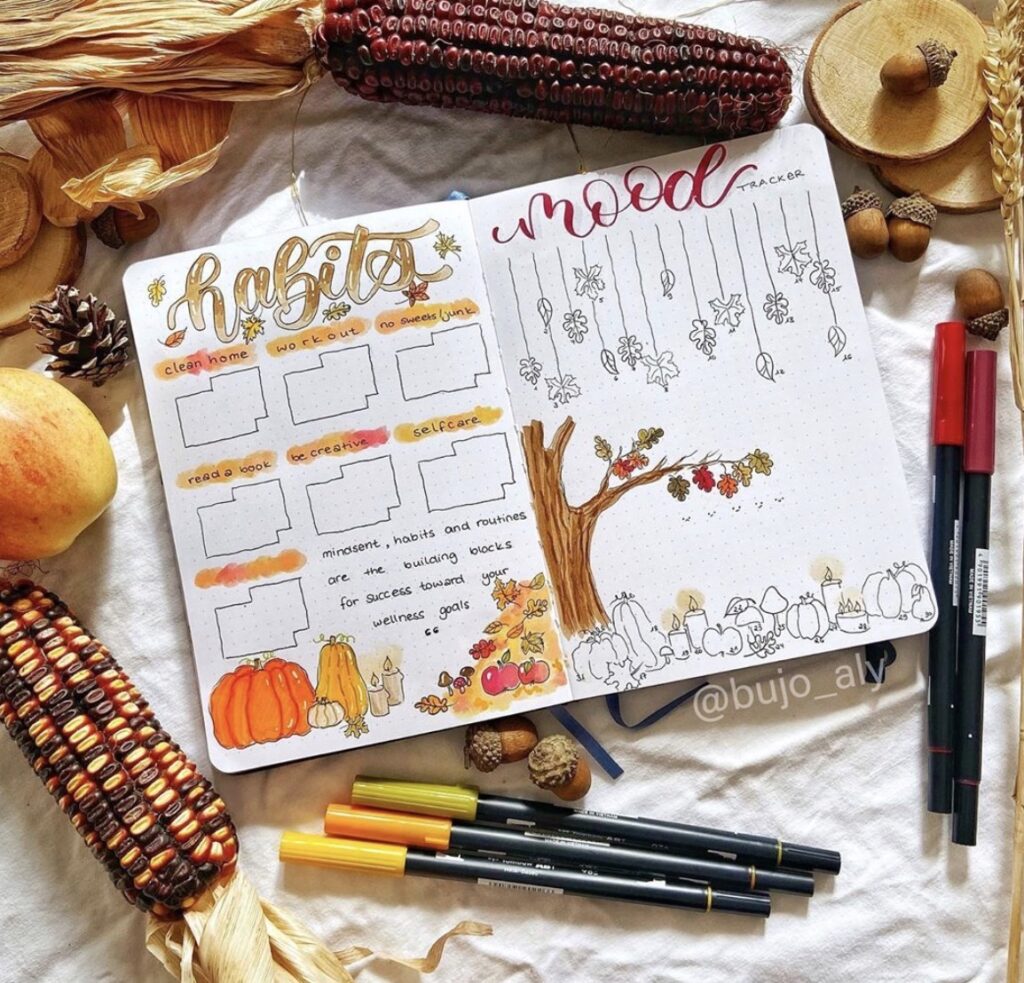 Papers and Art Ephemera
You don't have to just use pen and ink on your bullet journal page or planner layout. Stickers, scrapbook papers, ephemera. Turn it into a creative journal, an artful planner, or a mix and match.
Use the scraps that you have in your stash to design a journal theme for the month, your weekly spread, or your fall collection.
It is your journal to customize and DIY how you please. Get creative.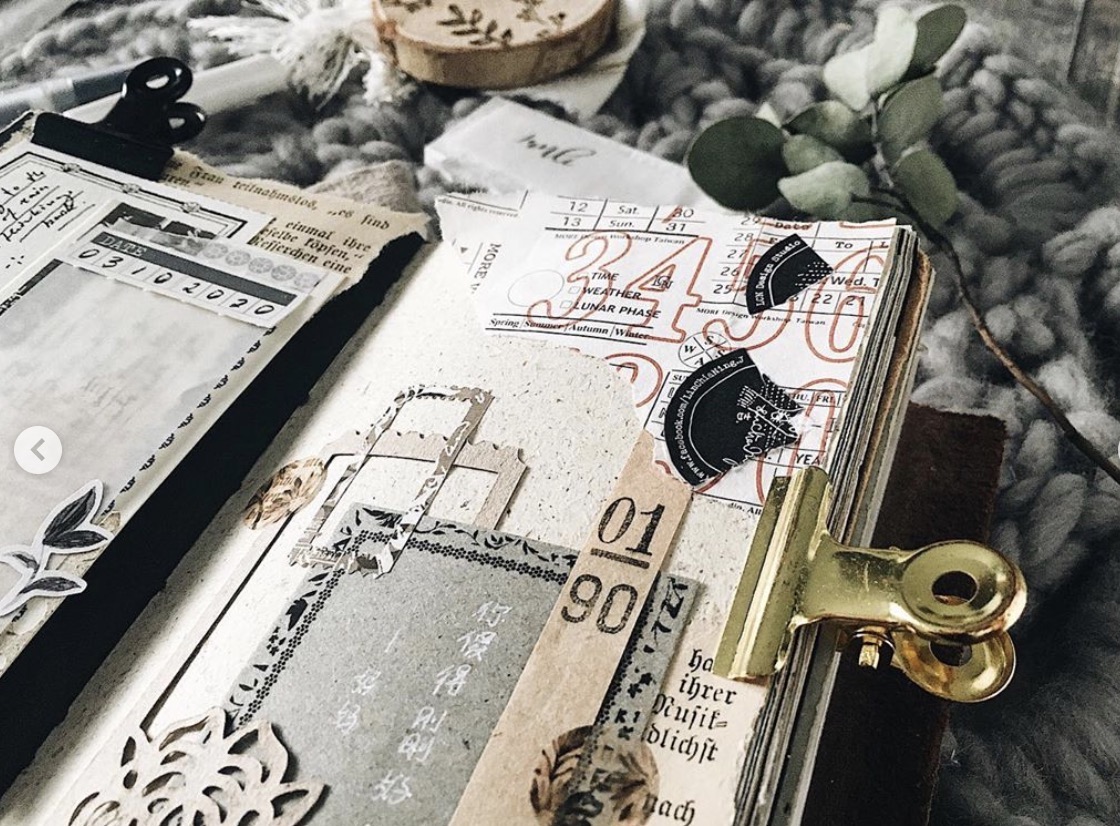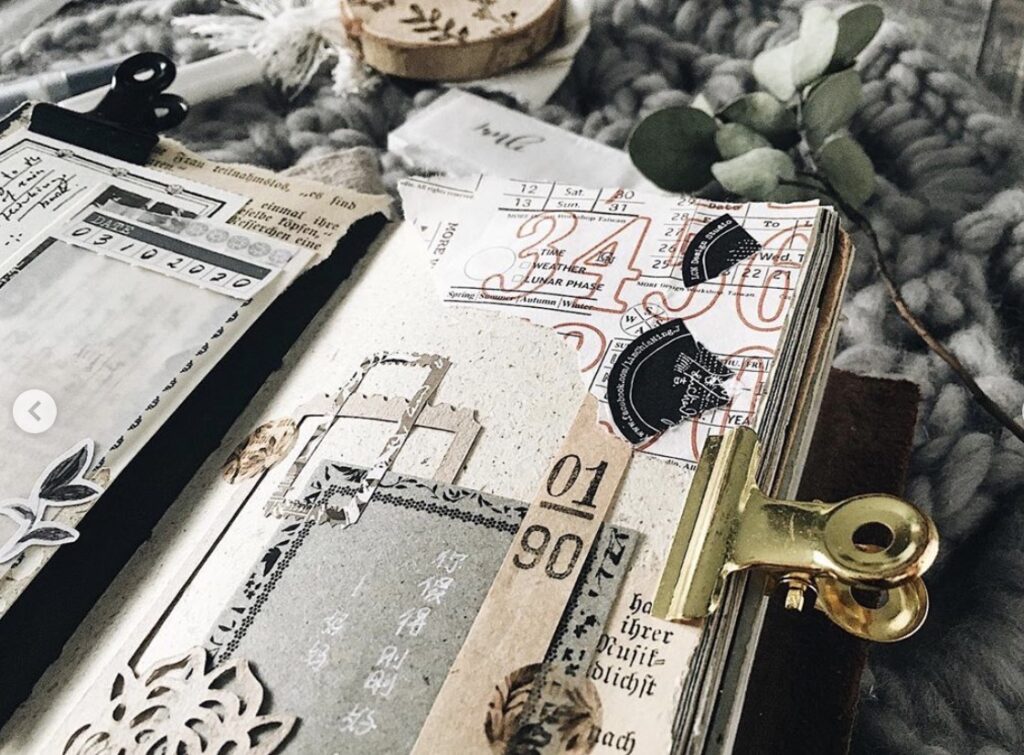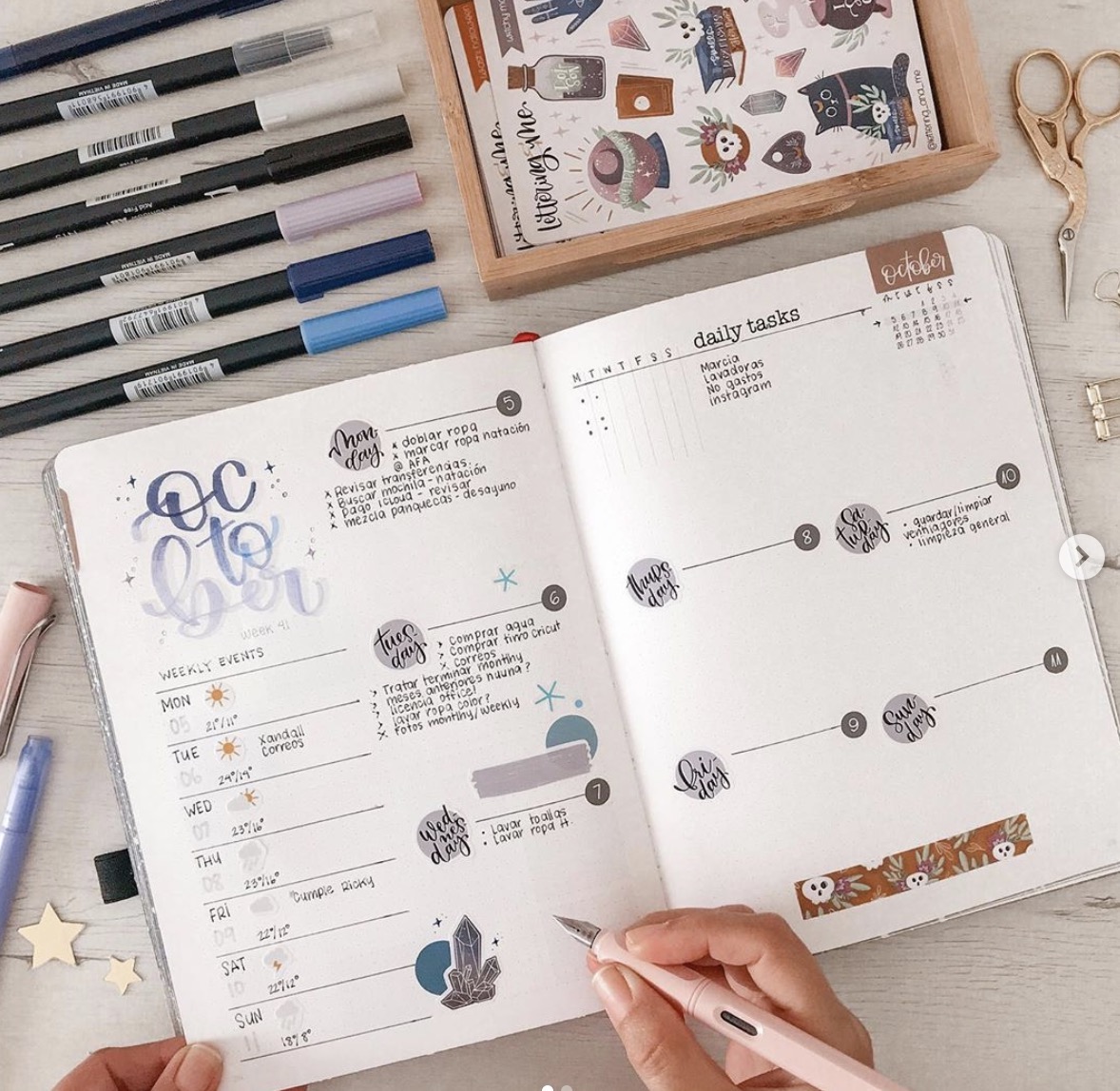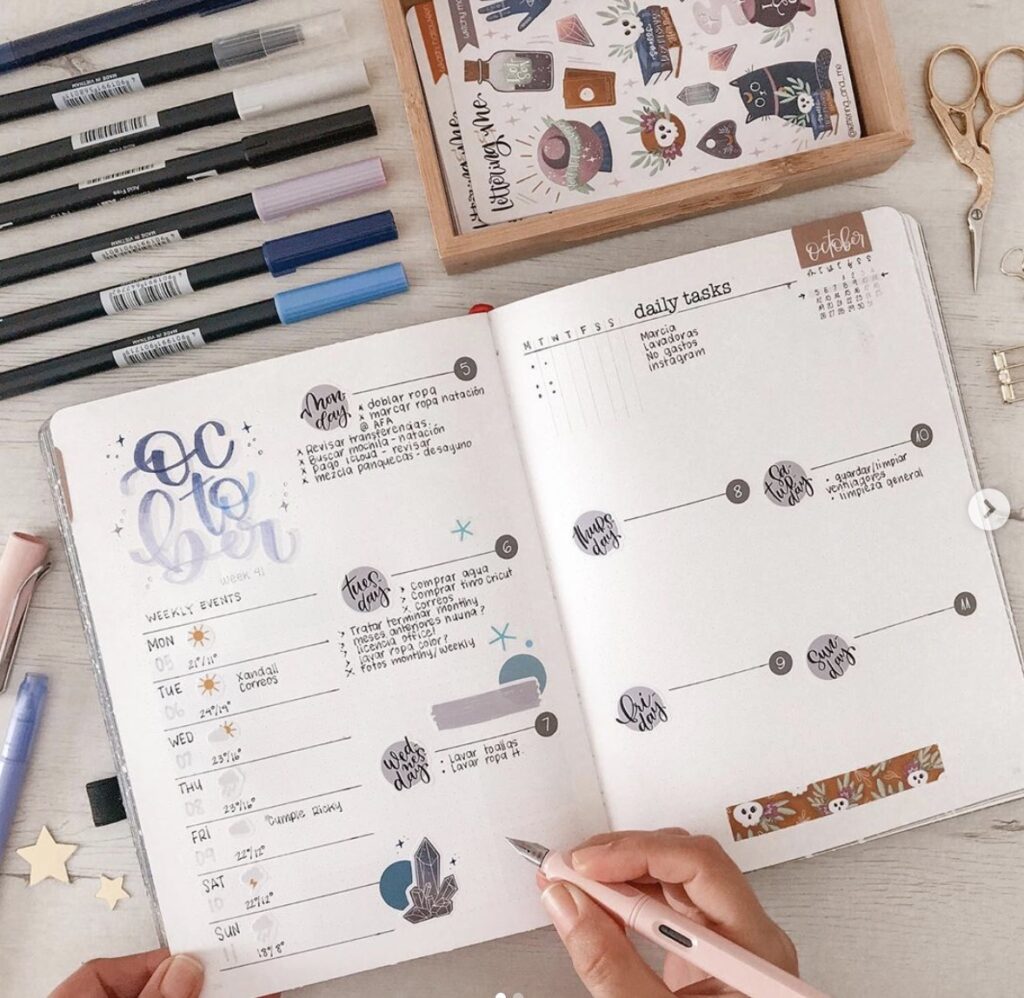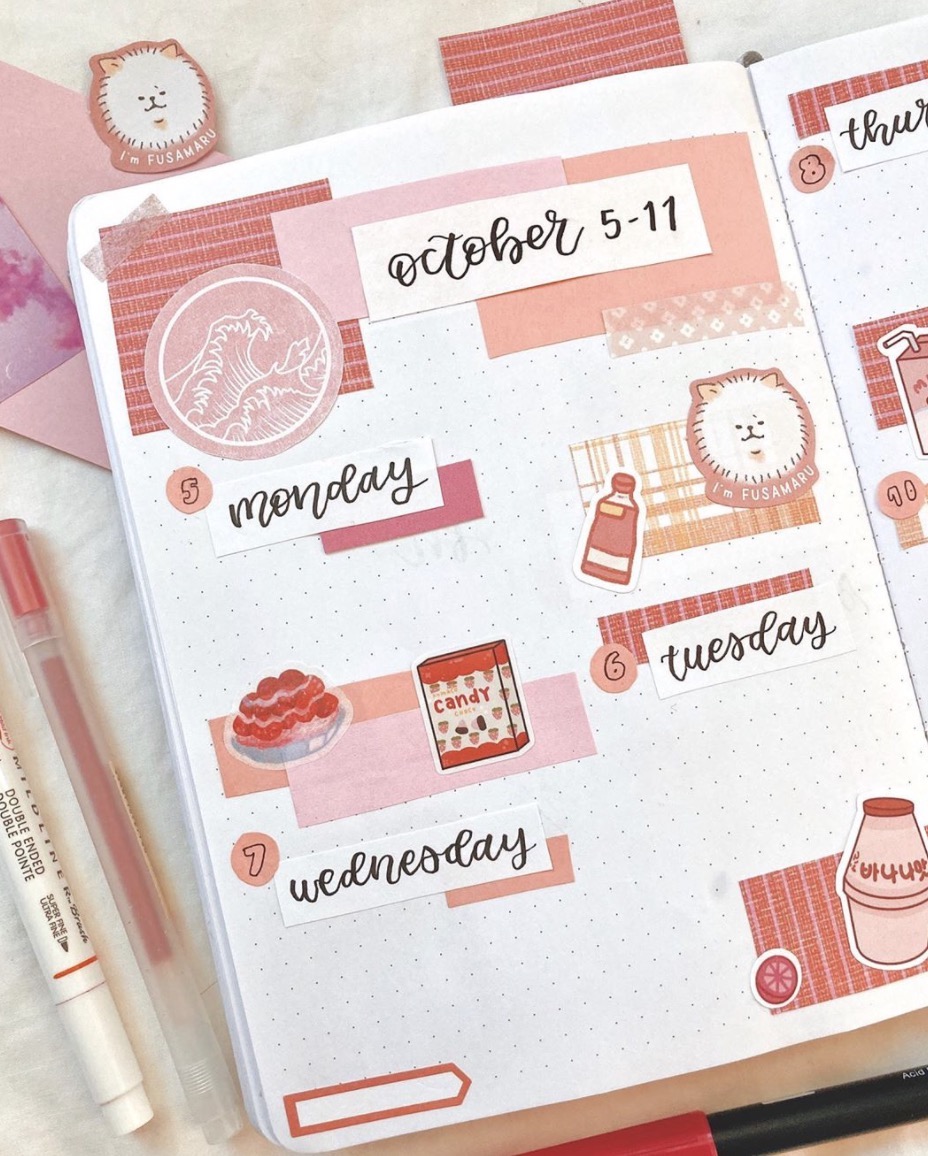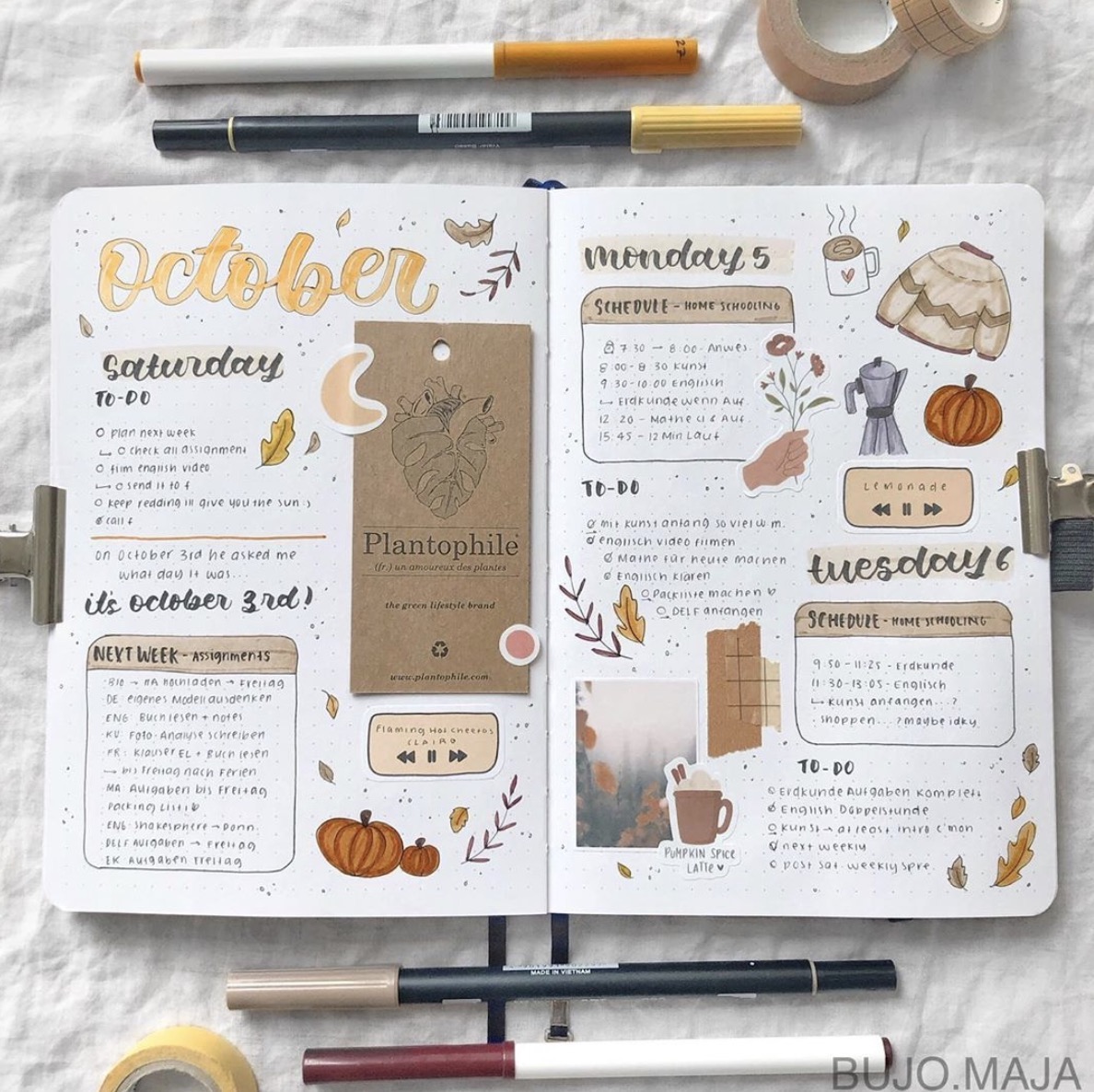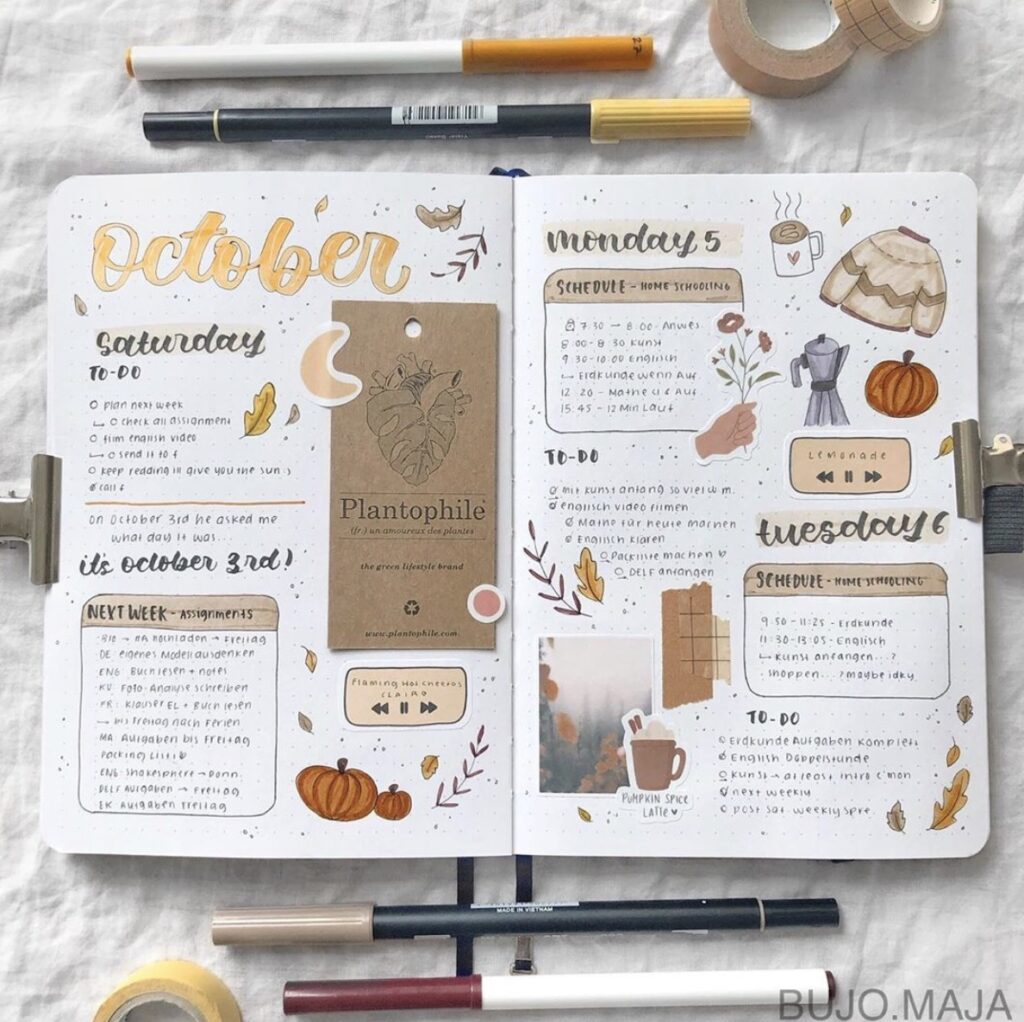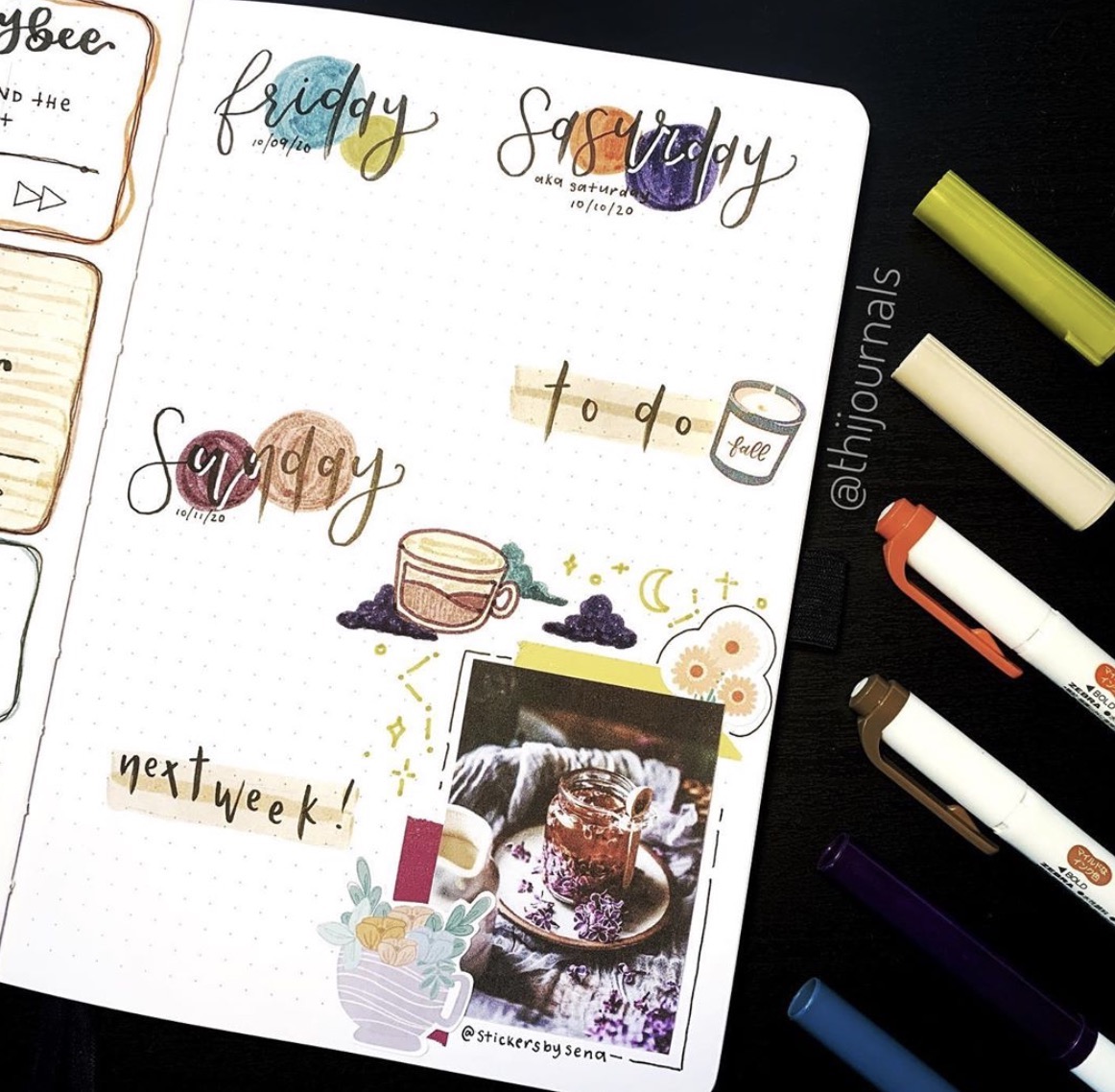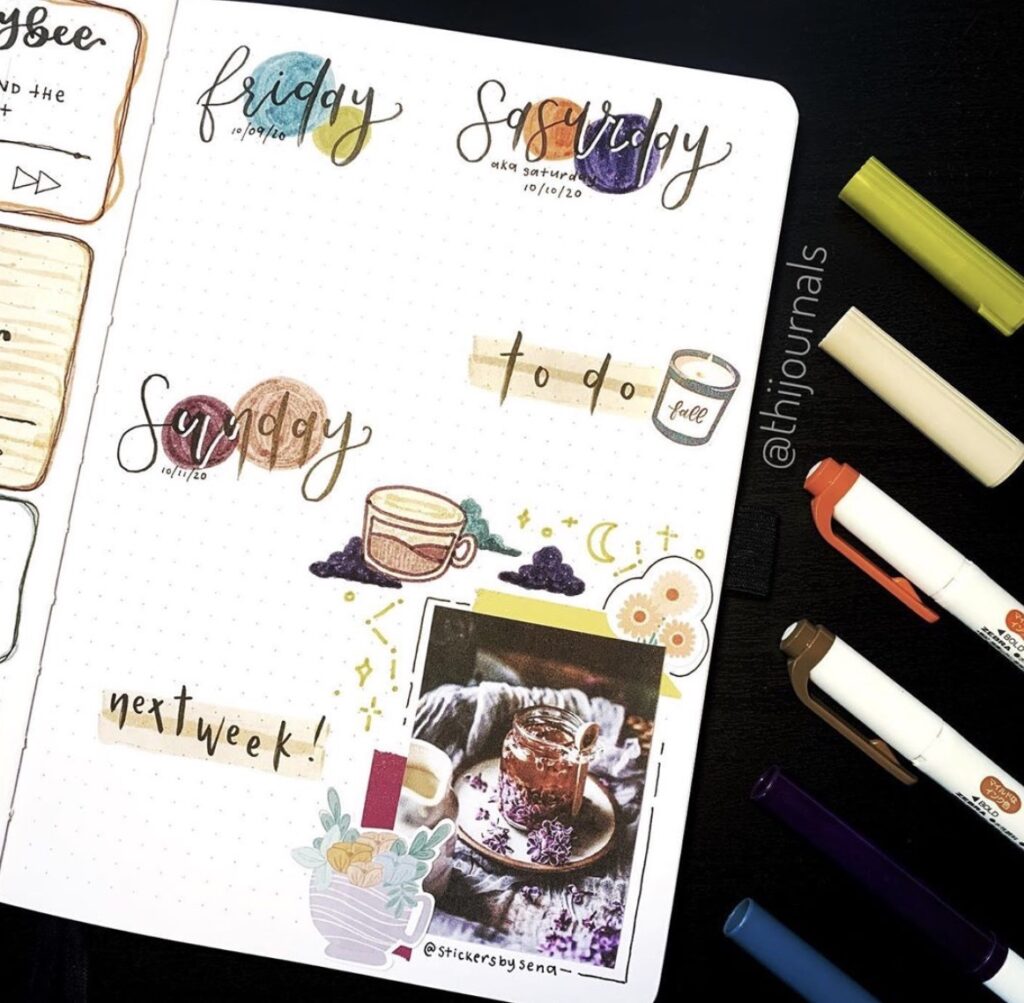 Monthly Spreads
You can use doodles, stickers and scrapbook papers to complete your monthly overview and monthly spreads as well.
Print on scraps of paper or washi tape to create your headers and titles. You can also use alphabet stamps to create them.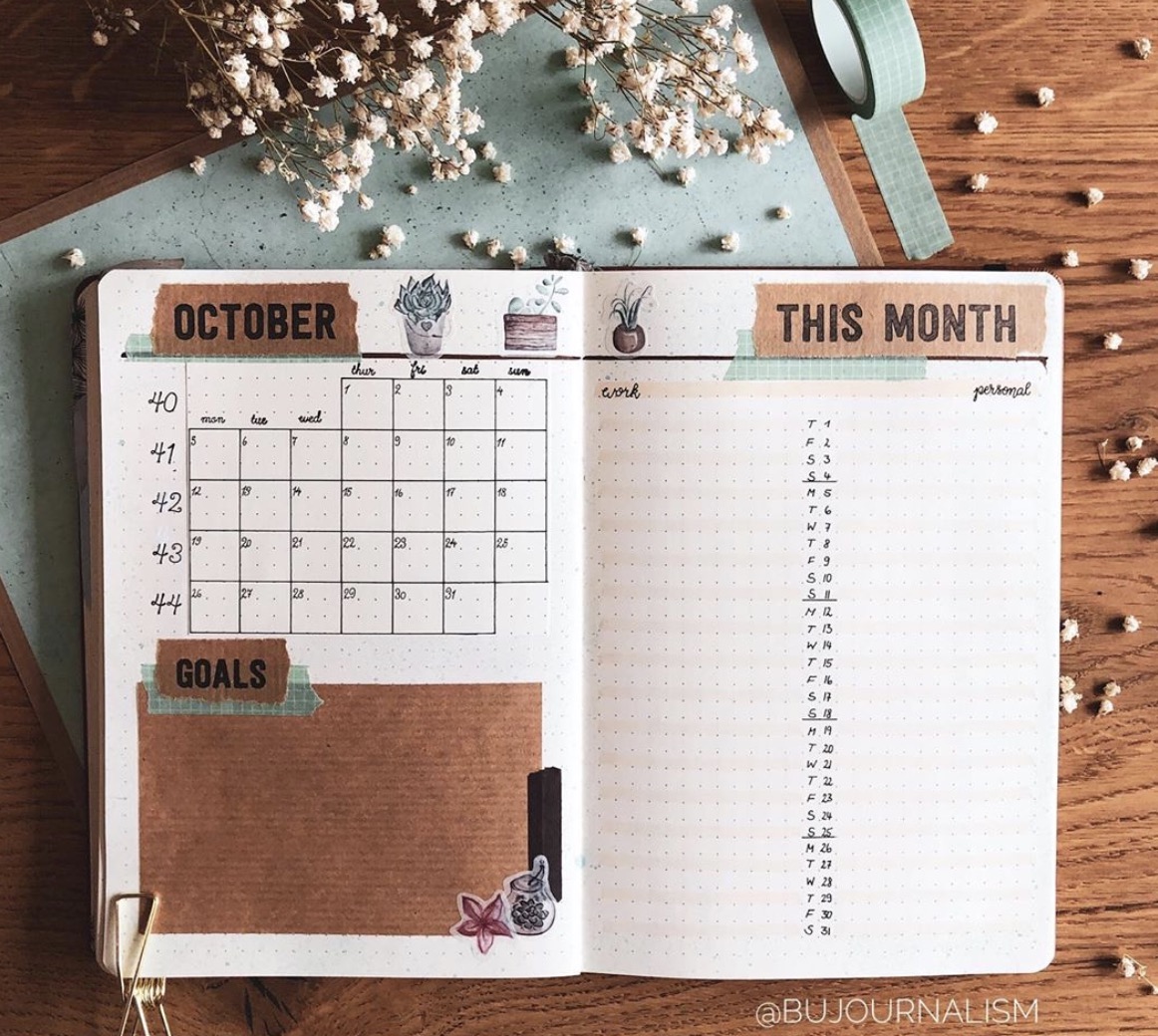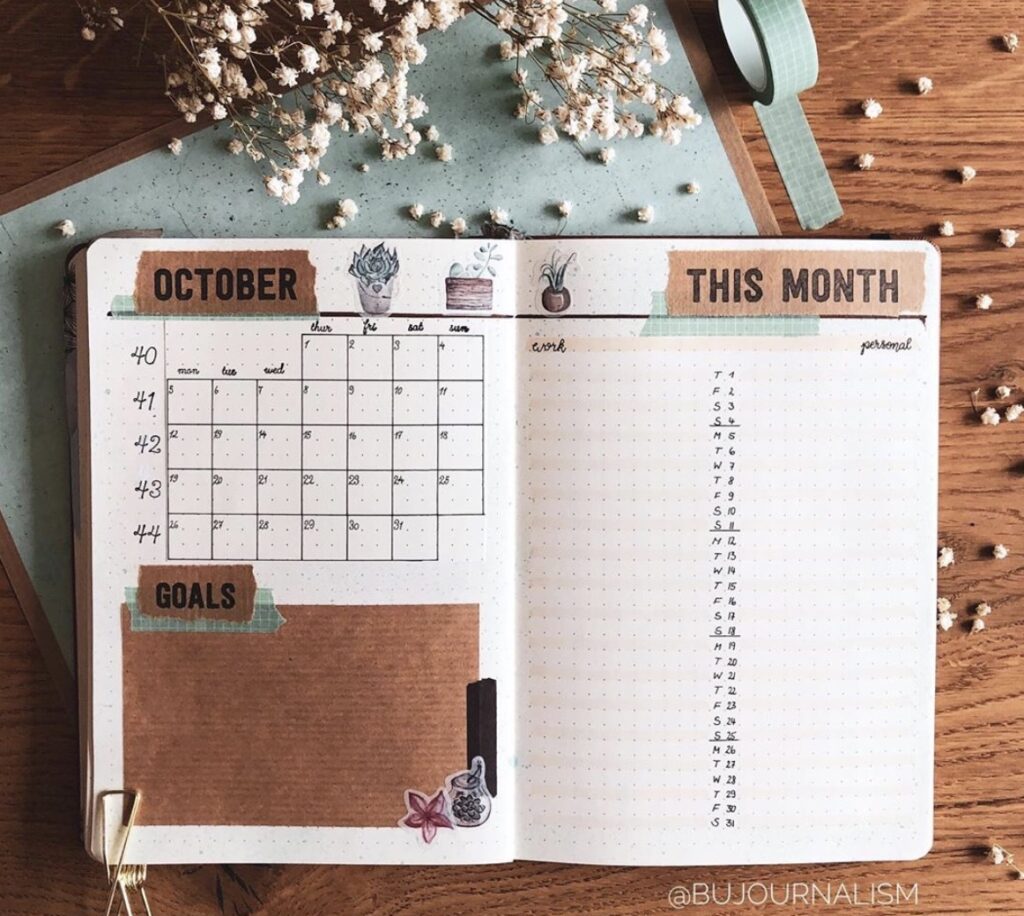 Favorite Fall Things
These are a few of my favorite things. Ok. Maybe more than a few.
There are so many great images, themes, and items that you can add to your fall list. Make it a list of your favorite fall elements or make it into your fall bucket list.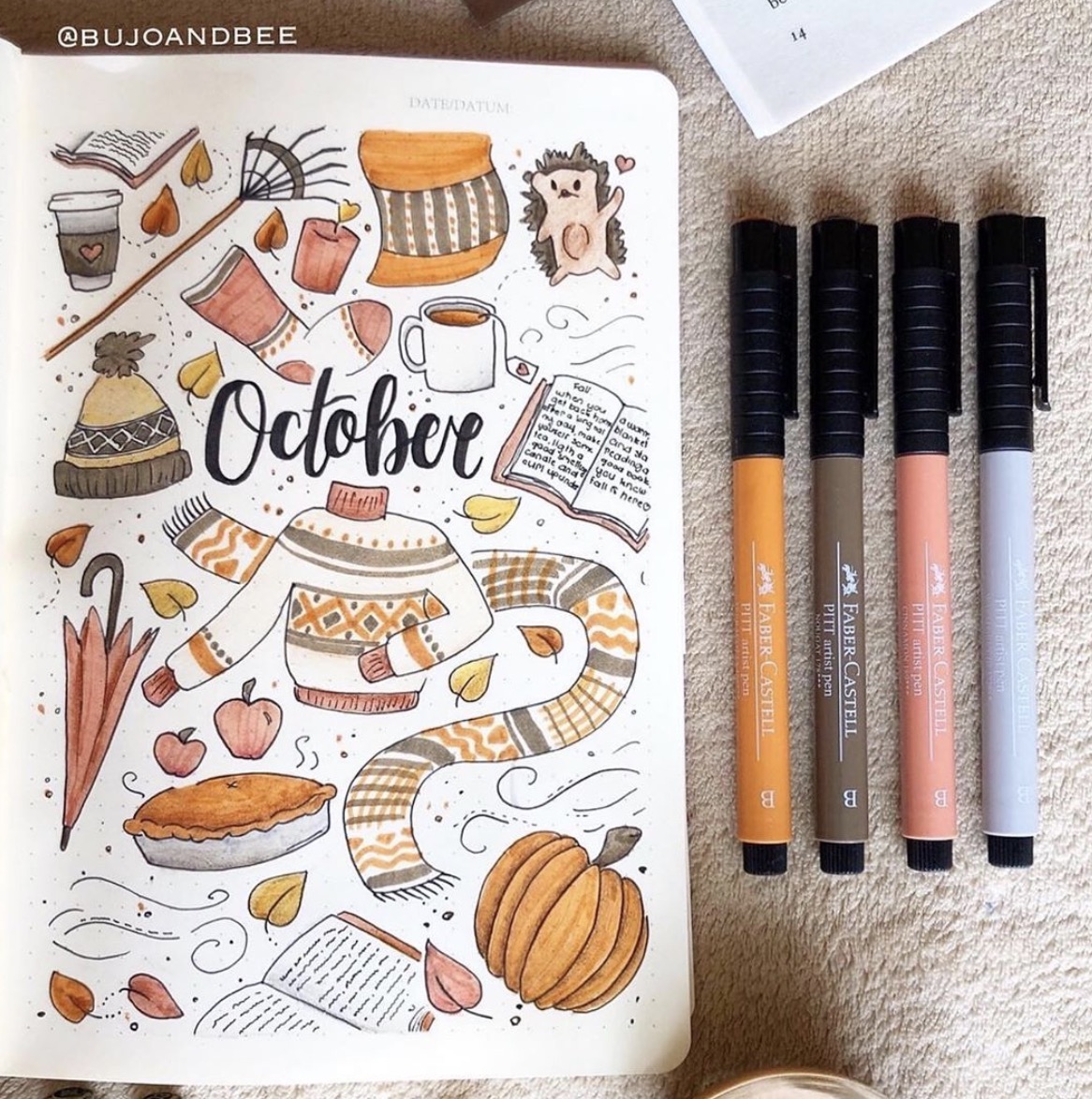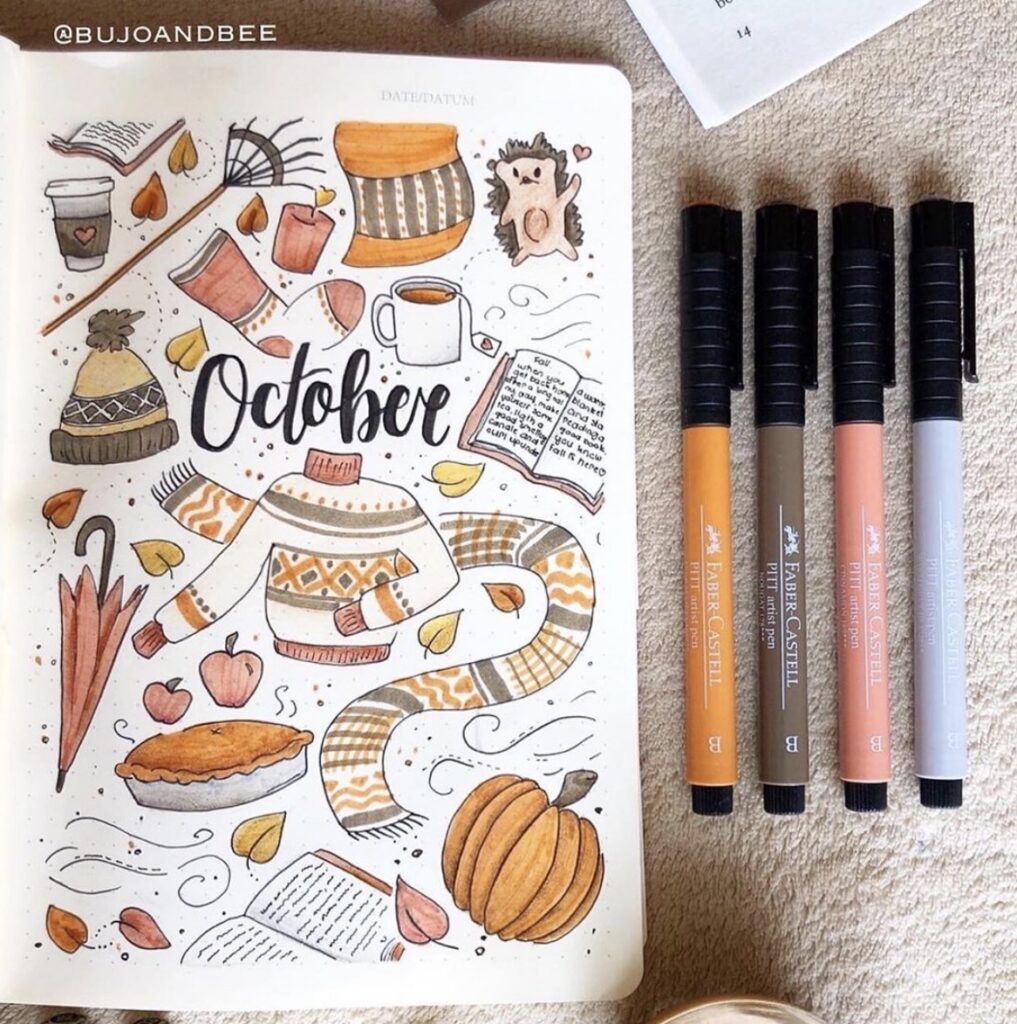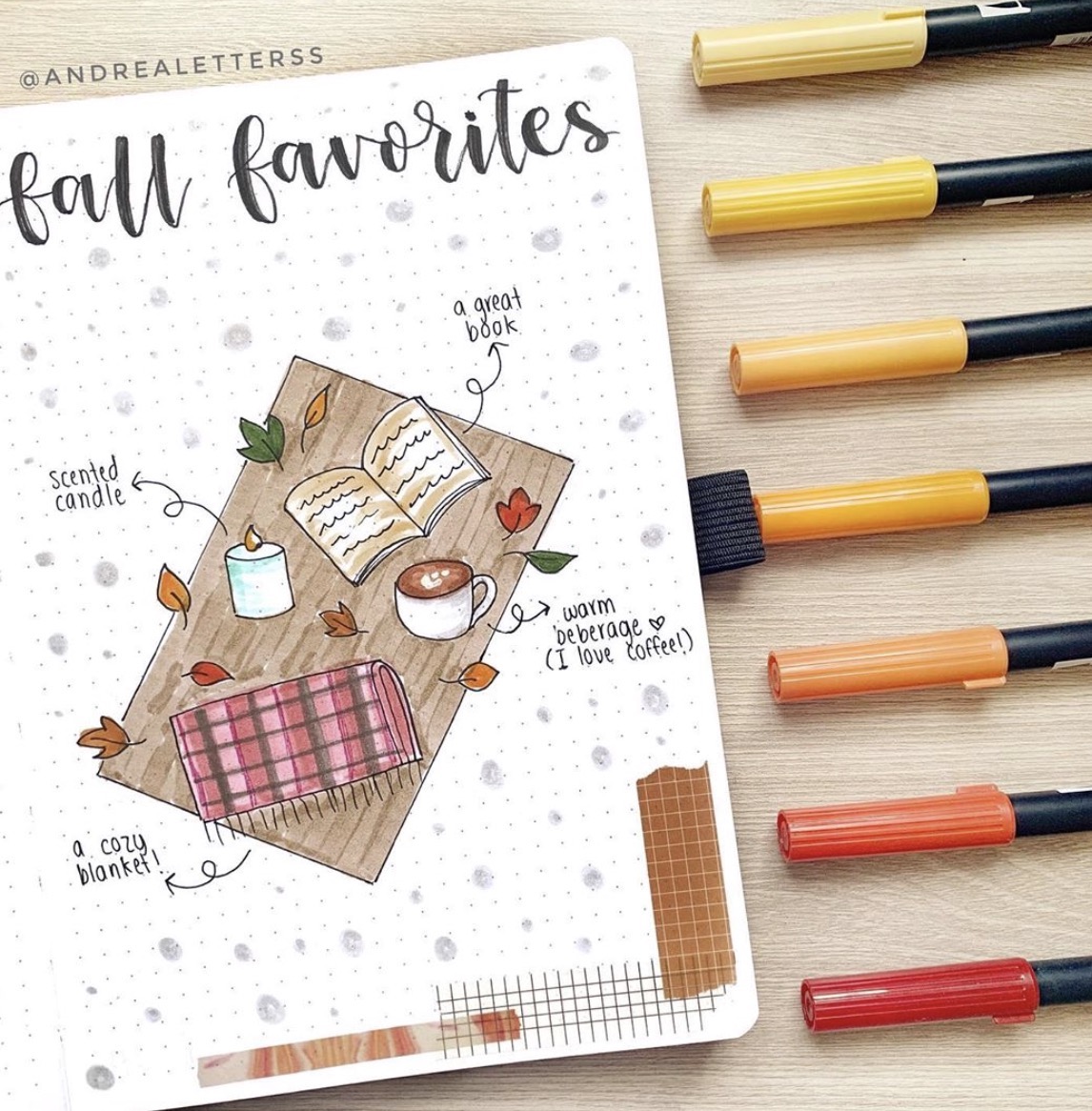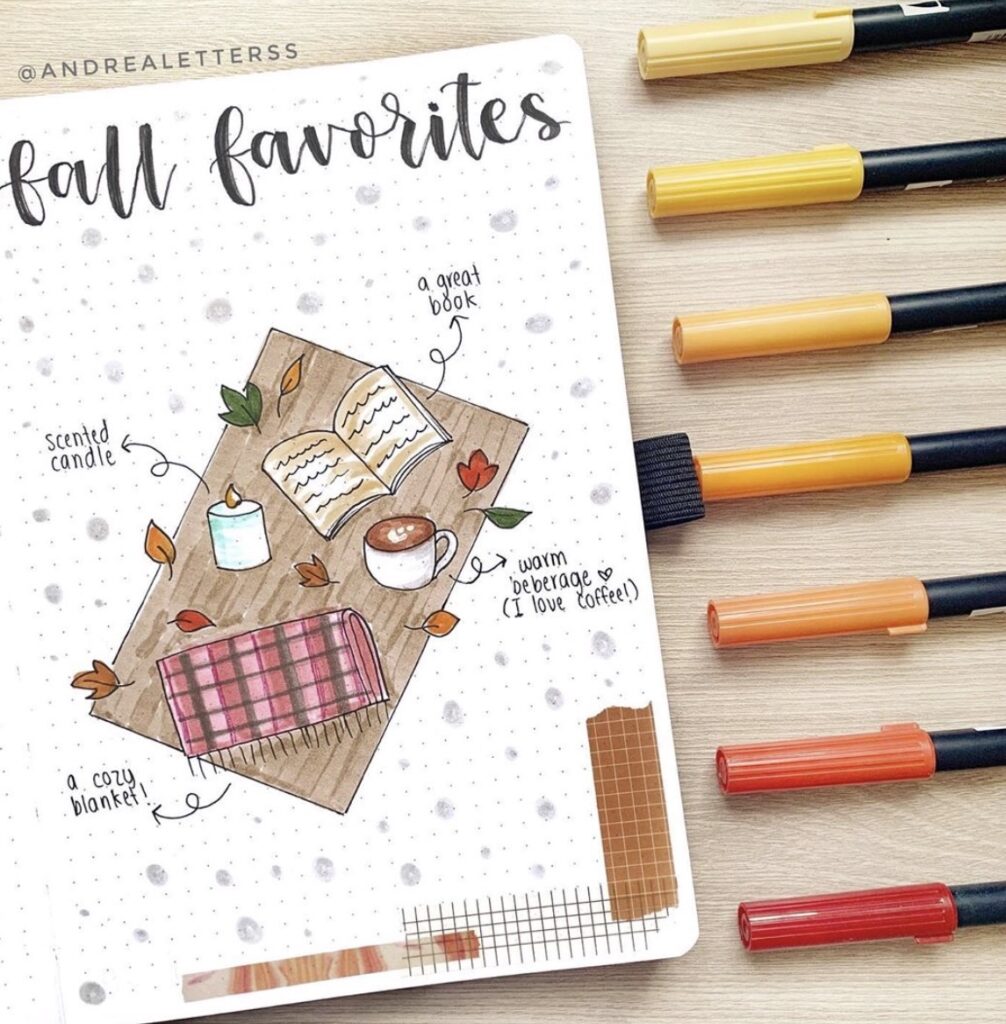 Daily Journal Spreads
There is so much more room for stickers, doodles, and art when you make a daily plan with one day on a page.
Add a quote. Hand letter your reminders. Make fun headers. Write out your morning routine.
Make a daily plan design that helps you to mark off your daily tasks as well as enjoy some creativity. There are so many different journal ideas that you can use to create a beautiful page.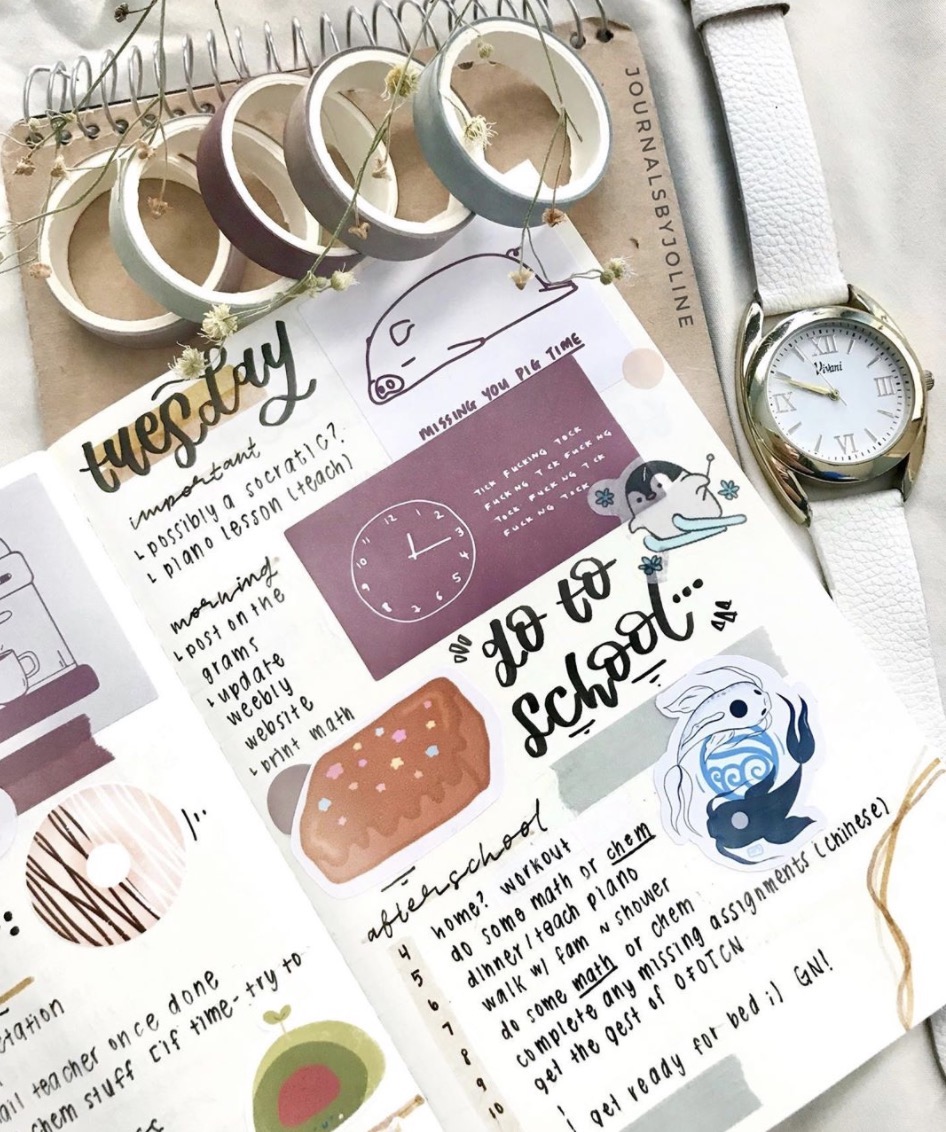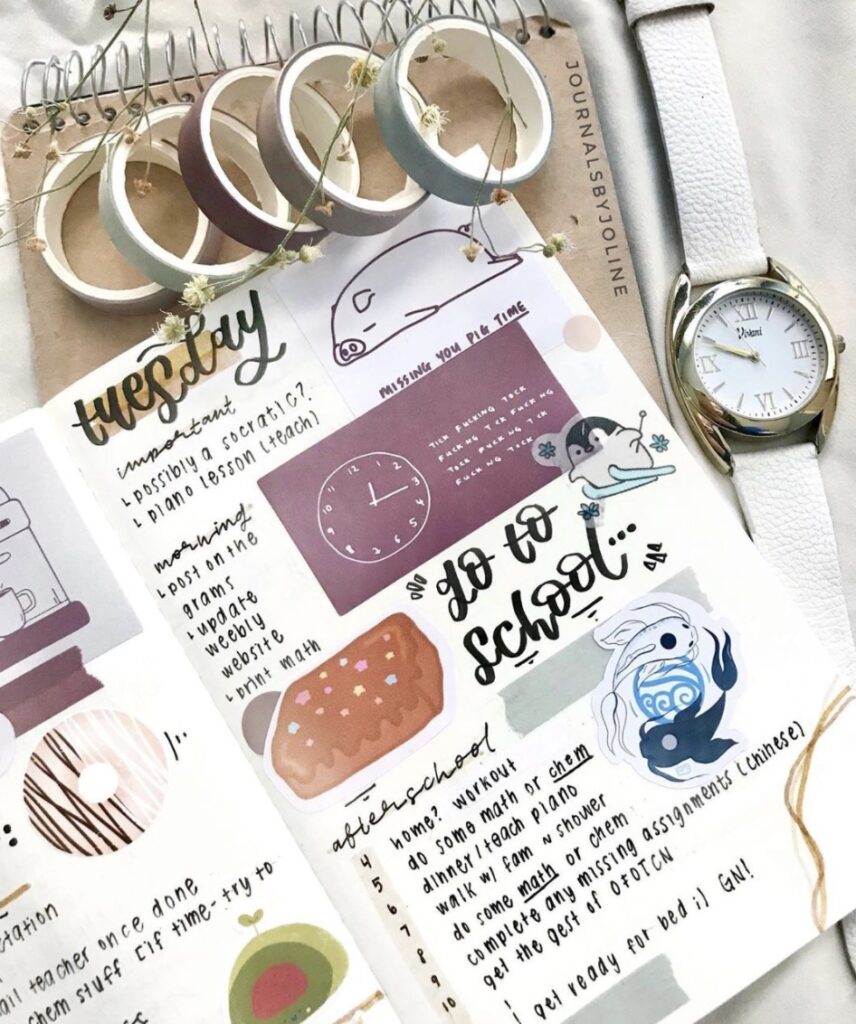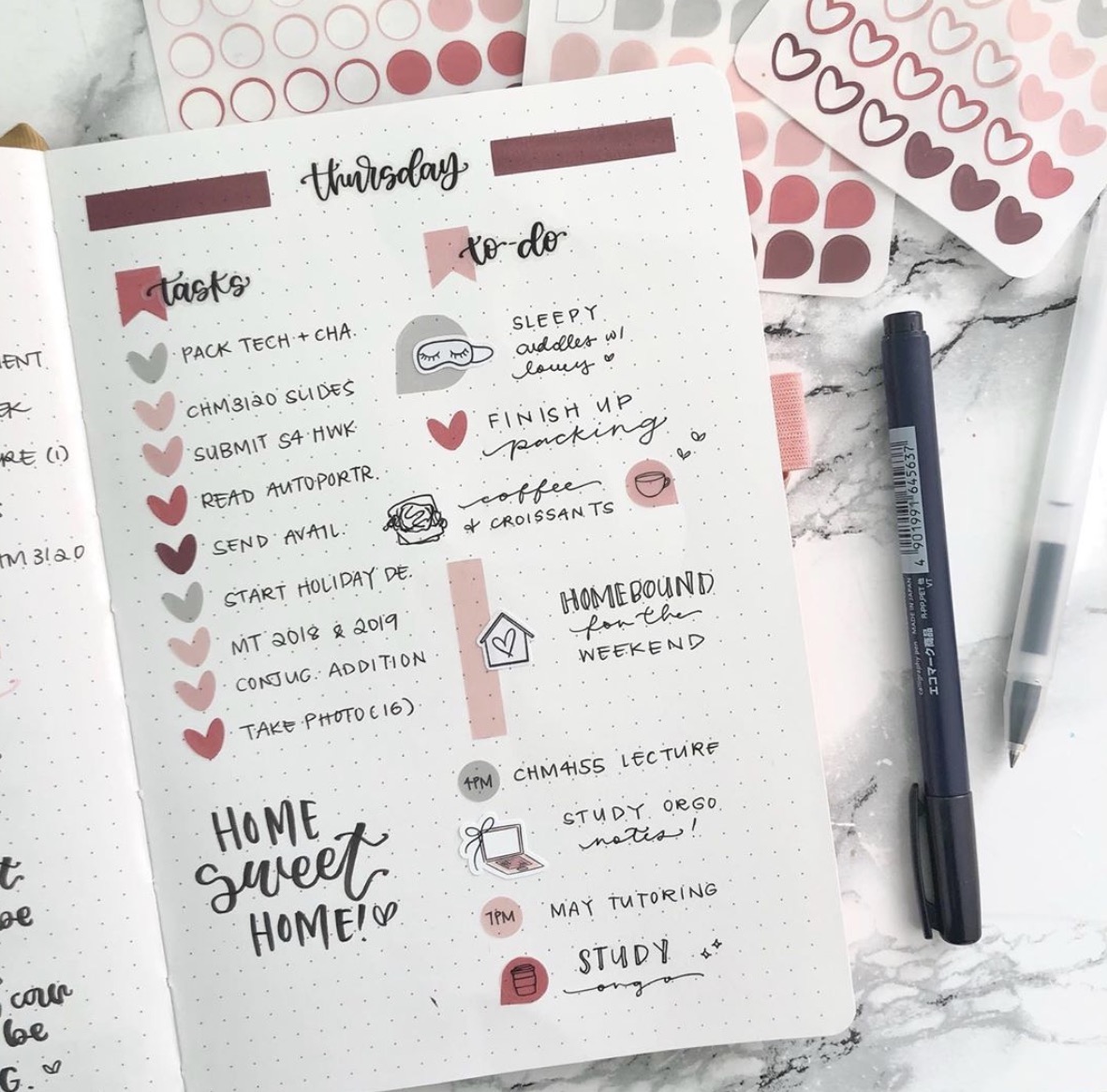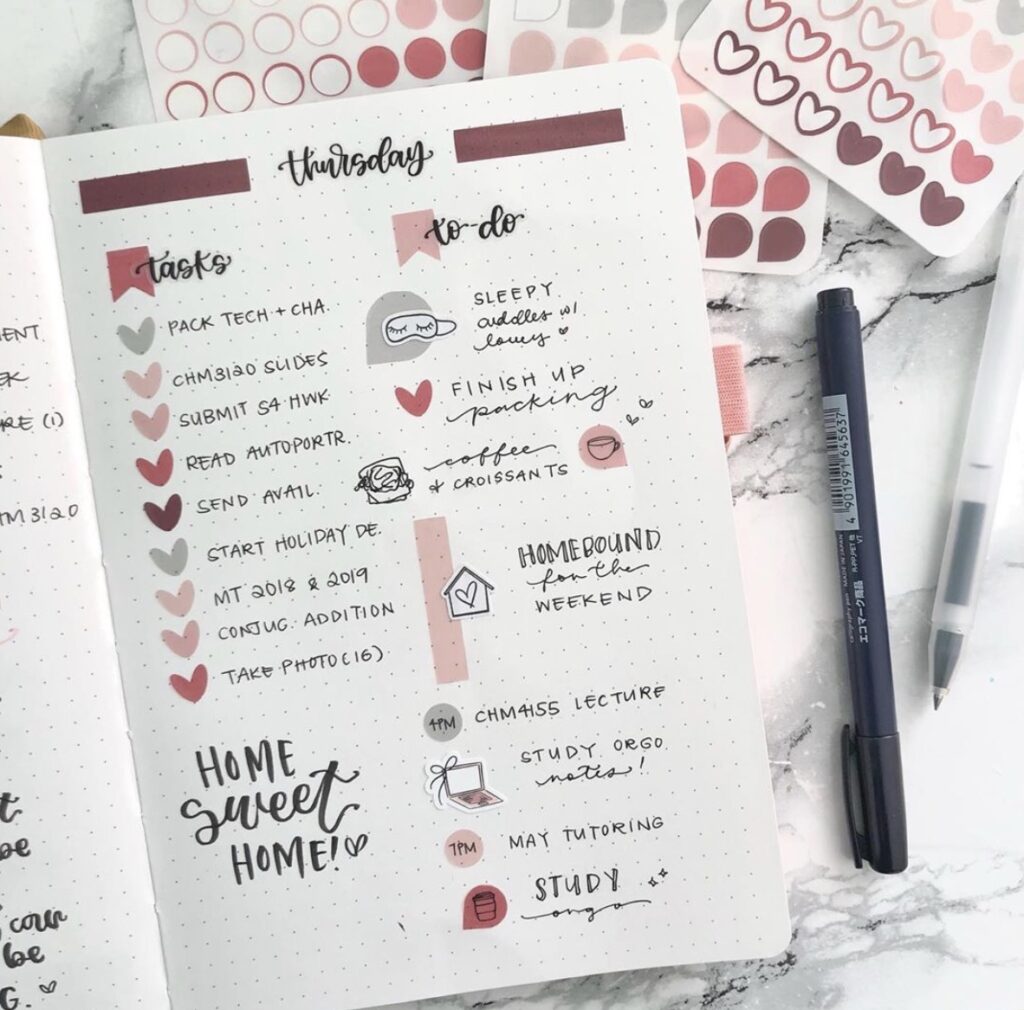 Mood Trackers for Fall
I love that the colors of this mood tracker are muted yet still earthy. A mix of fall colors with mineral and crystal colors.
The more you look at these doodles and drawings the more you see. Potions, crystals, coffins, webs, candles, and books of spells. They are all there.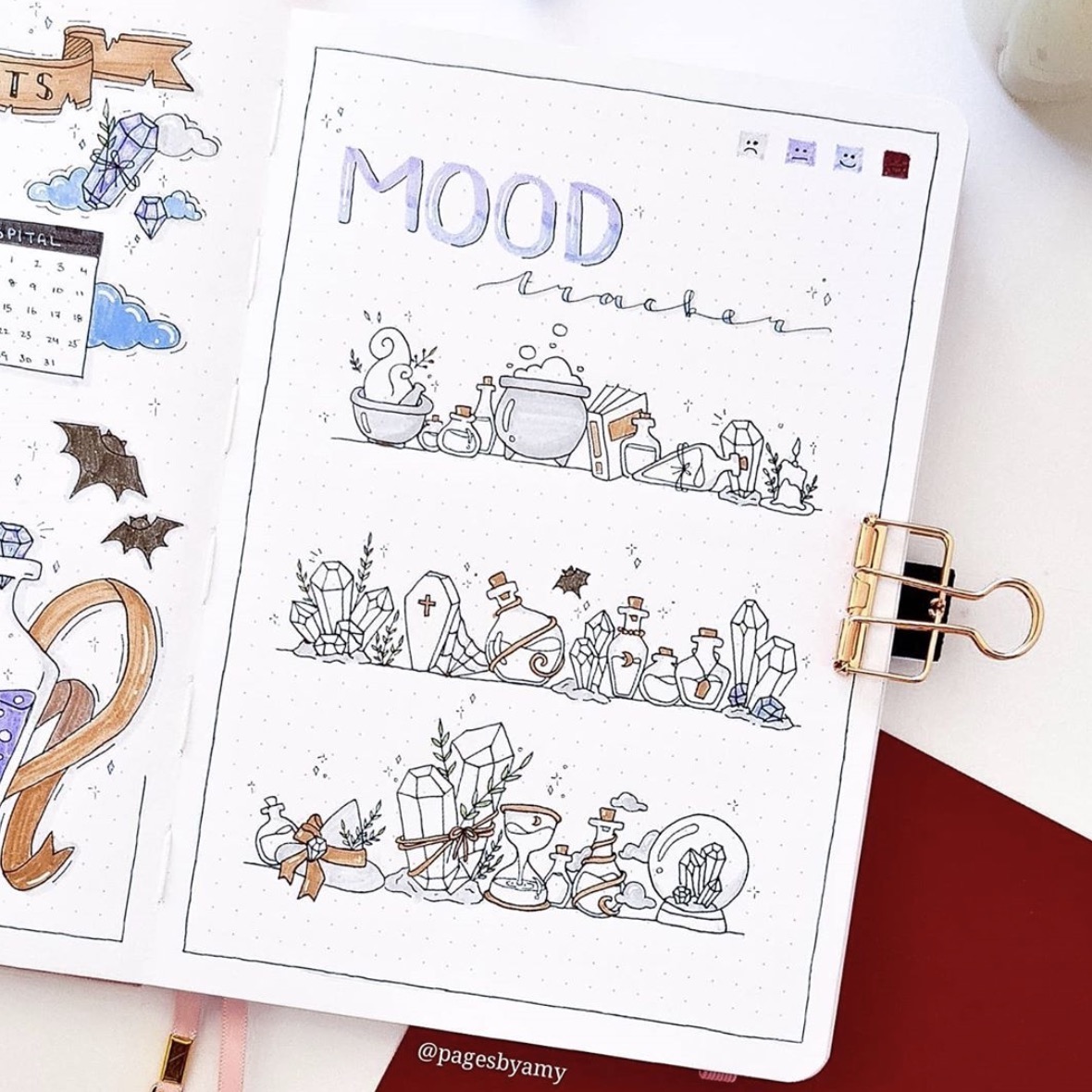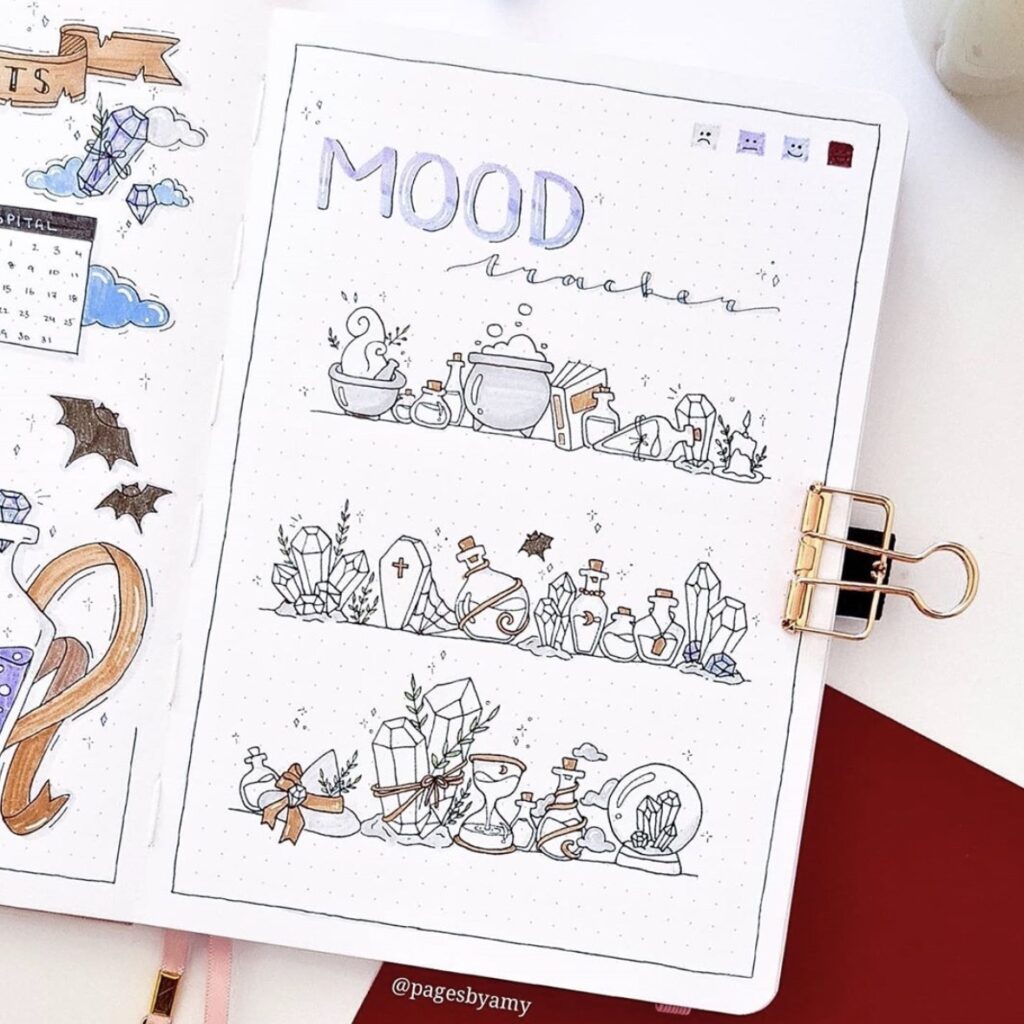 Art Journal Layouts
You can be realistic with your art or cartoony. Use watercolor to design a focal point and then add your plans with ink around the edges.
Splashes of color that you wouldn't normally associate with the season are great for a mood lifter and unique styles.
Learn to doodle fall elements and cute doodles and add them to your fall bullet journal spreads.