We may earn a small commission for purchases made through affiliate links in this post. For more information go to our Privacy Policy.
Christmas planner pages can make the difference between a crazy stressed out holiday season or a blissful family celebration.
There are a number of Happy Planner inserts that are Christmas and Holiday related. Good luck getting your crafty little paws on them though. Every single time I go to look for one, it is sold out.
What is a planner girl to do?
Print your own.
It isn't as scary or difficult as it sounds. I promise.
No printer? No problem. You can also send it to a local office supply store to be printed (Staples, Kinkos, etc.)
Want to Get a Printer?
My favorite printer of all time is the HP Insta Ink Printer. I bought this one when I moved back to an elementary classroom and needed to print all new posters, centers, and task cards.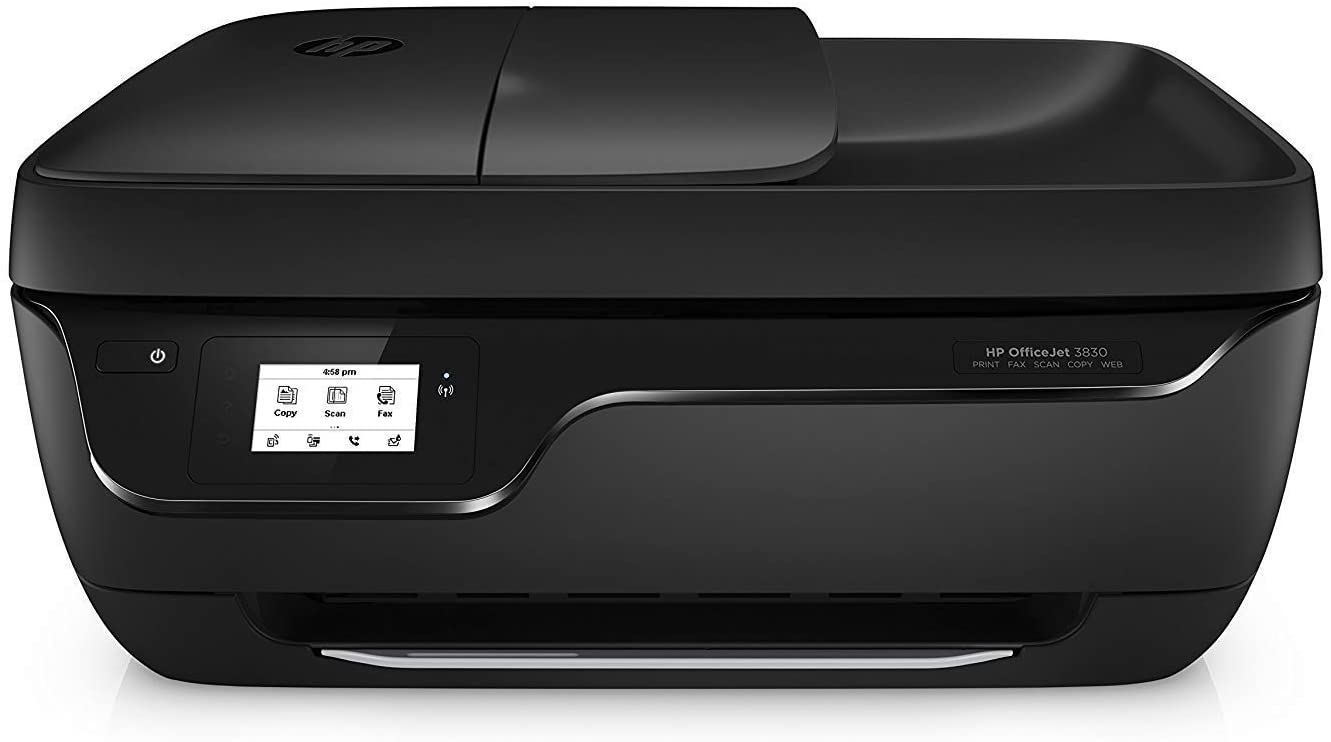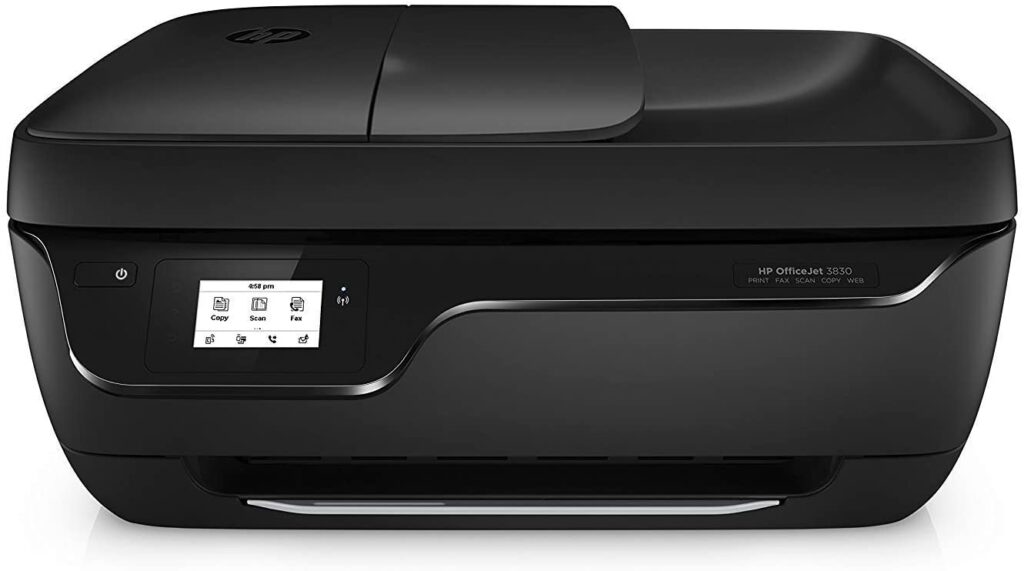 Having a new box of ink in the mail before I even need it is always a huge time saver. And the quality is way better than any other printer I have owned (plus $5/mo beats $60 every 3 months, hands-down!).
Know how to resize planner pages
There are so many different planner variations, planner sizes, and styles that it is almost impossible to include them all in a printable bundle.
Most Christmas planners that you buy to print yourself are going to come in standard letter form.
That doesn't mean you need to be limited by this size or give up and think you won't be able to use that super cute planner because it isn't the right size.
You can resize printed pages down to fit the most common planner sizes. Read this post and you will be all set.
The Best Holiday Planners to Print
There are so many variations of Holiday planners available online. These are all on Etsy and quickly accessible with instant downloads so you can start your holiday planning right away.
Read through the descriptions and make sure it has printable pages for the things you need most when doing your Christmas planning. Cookies to make, gifts to buy, Christmas cards to send, etc.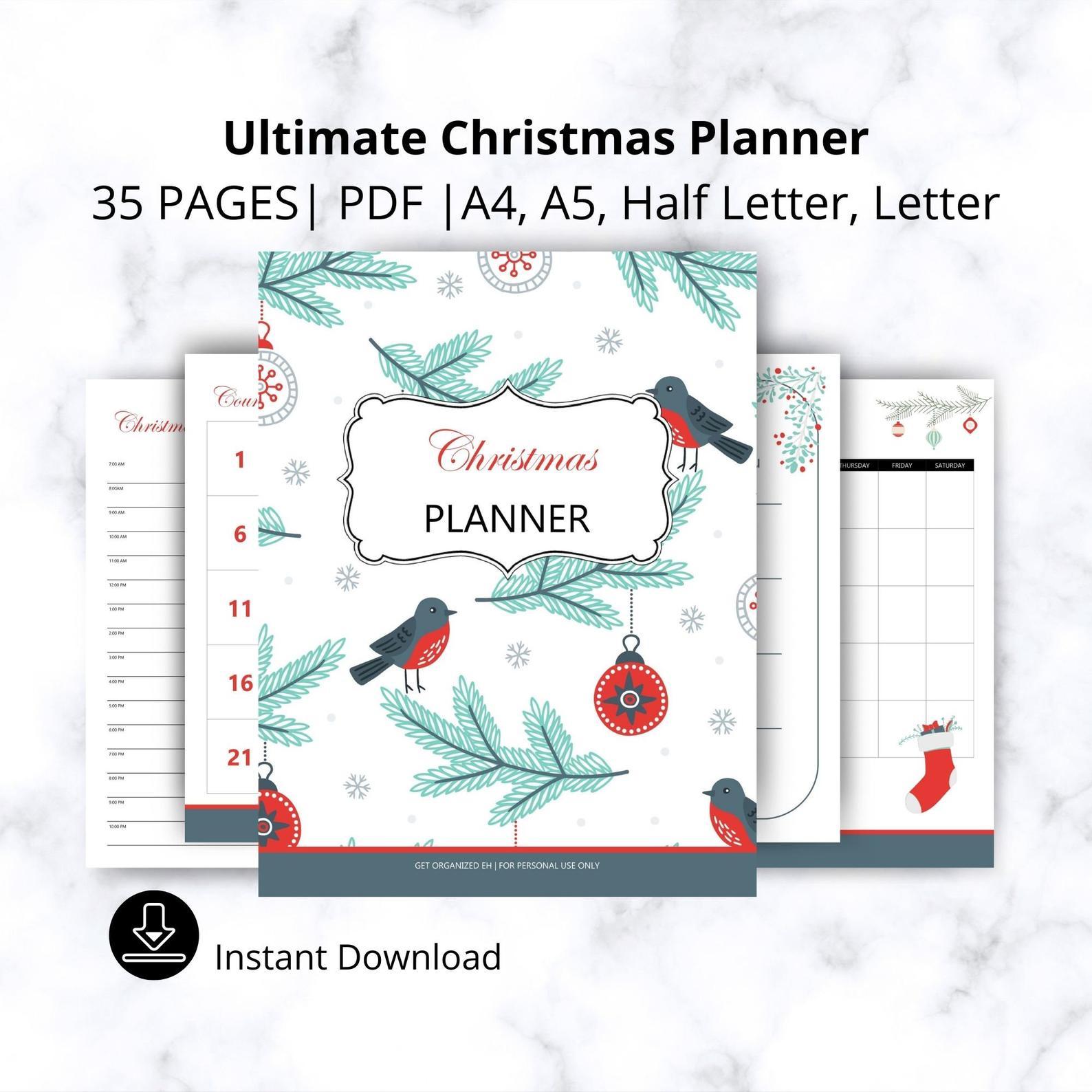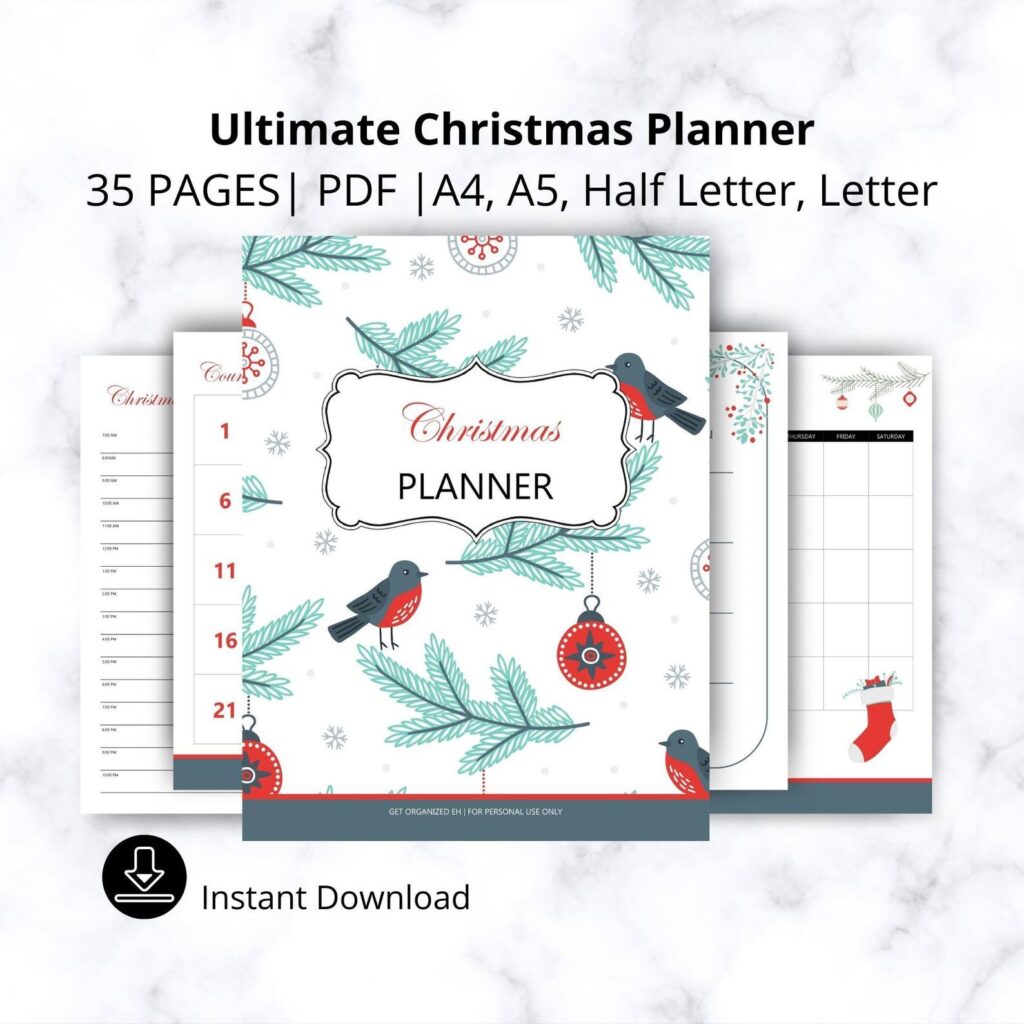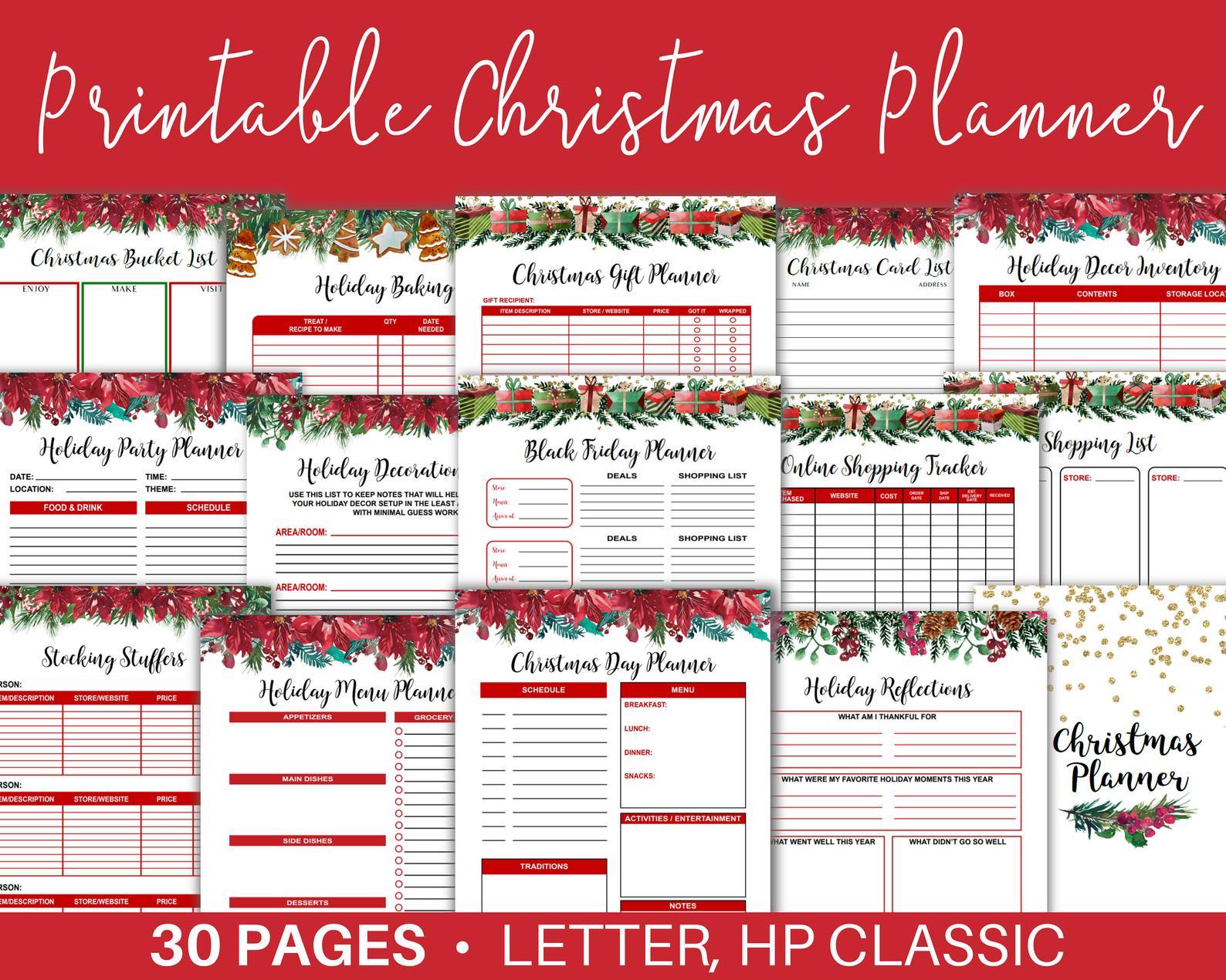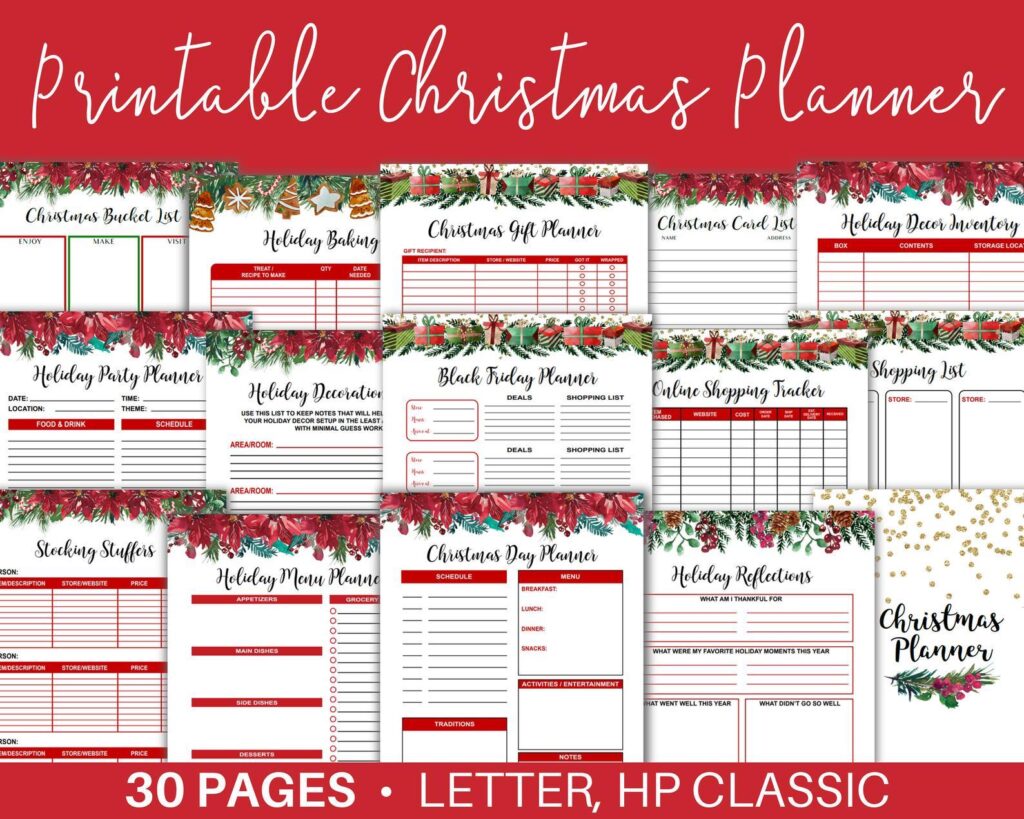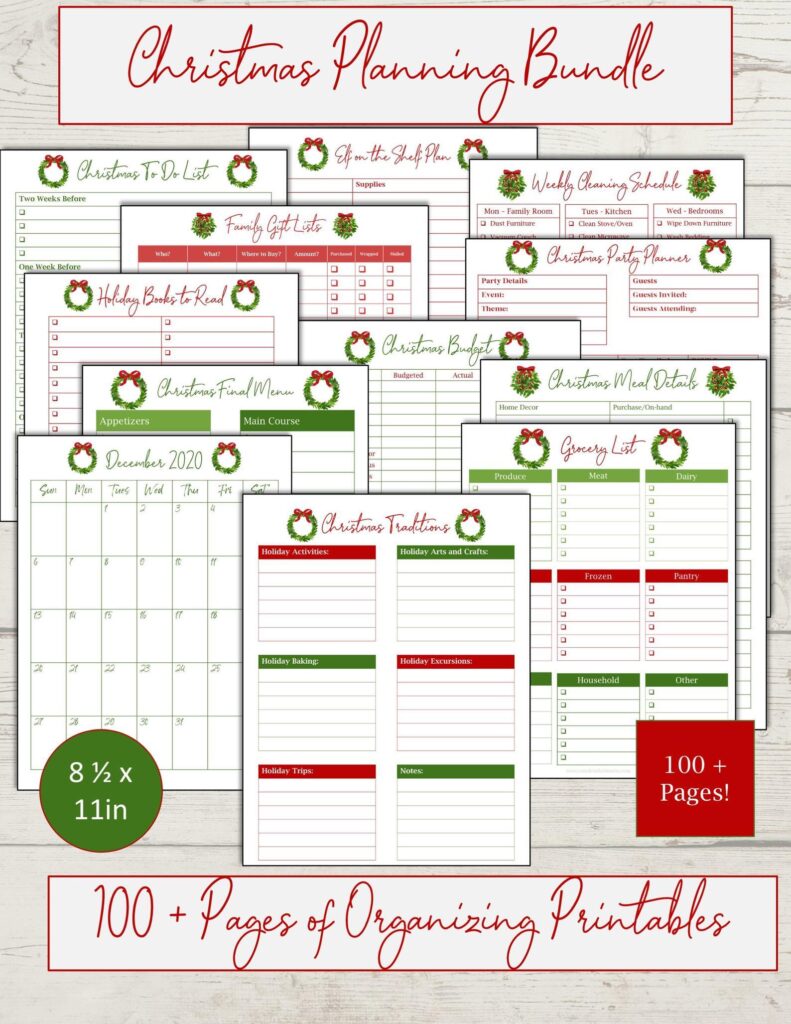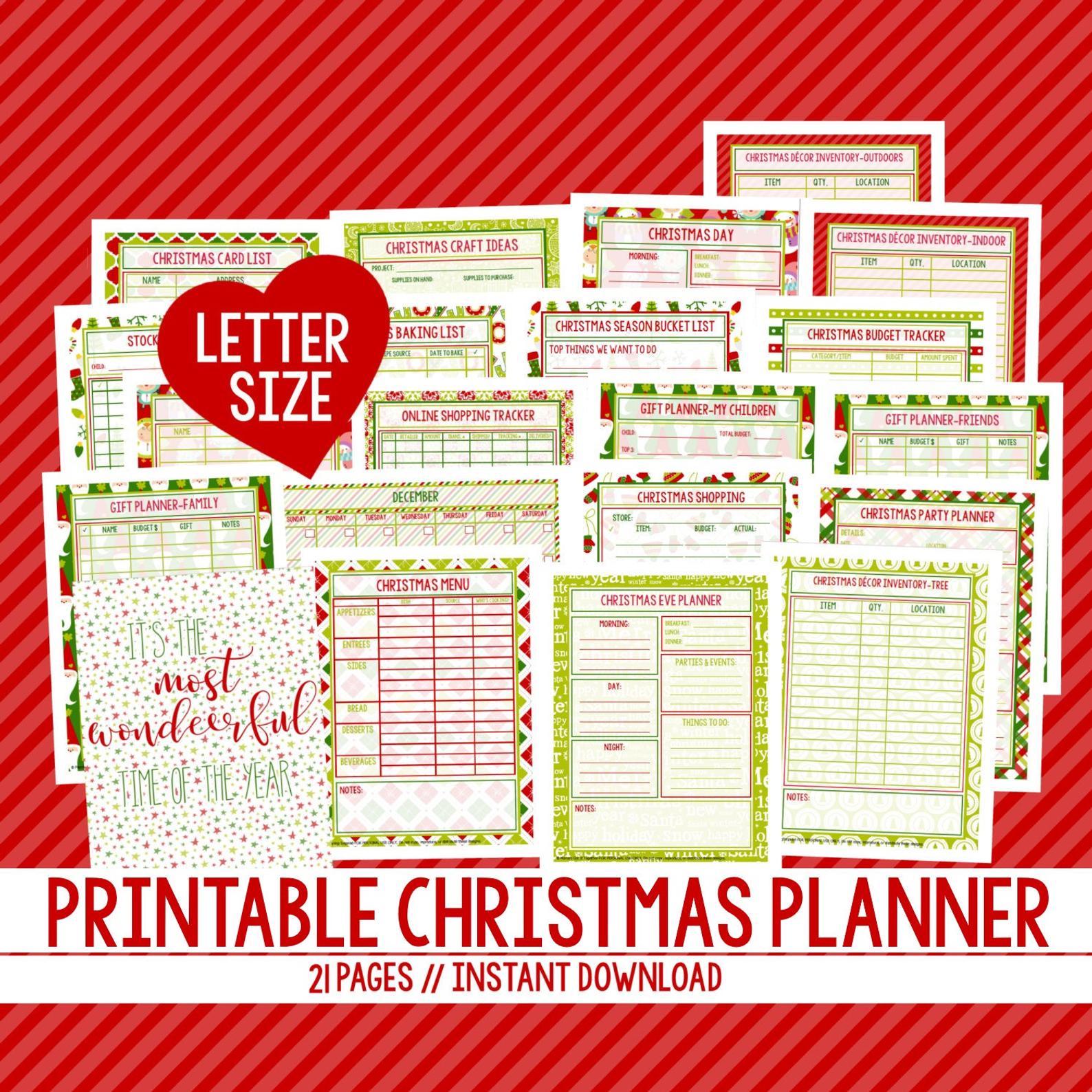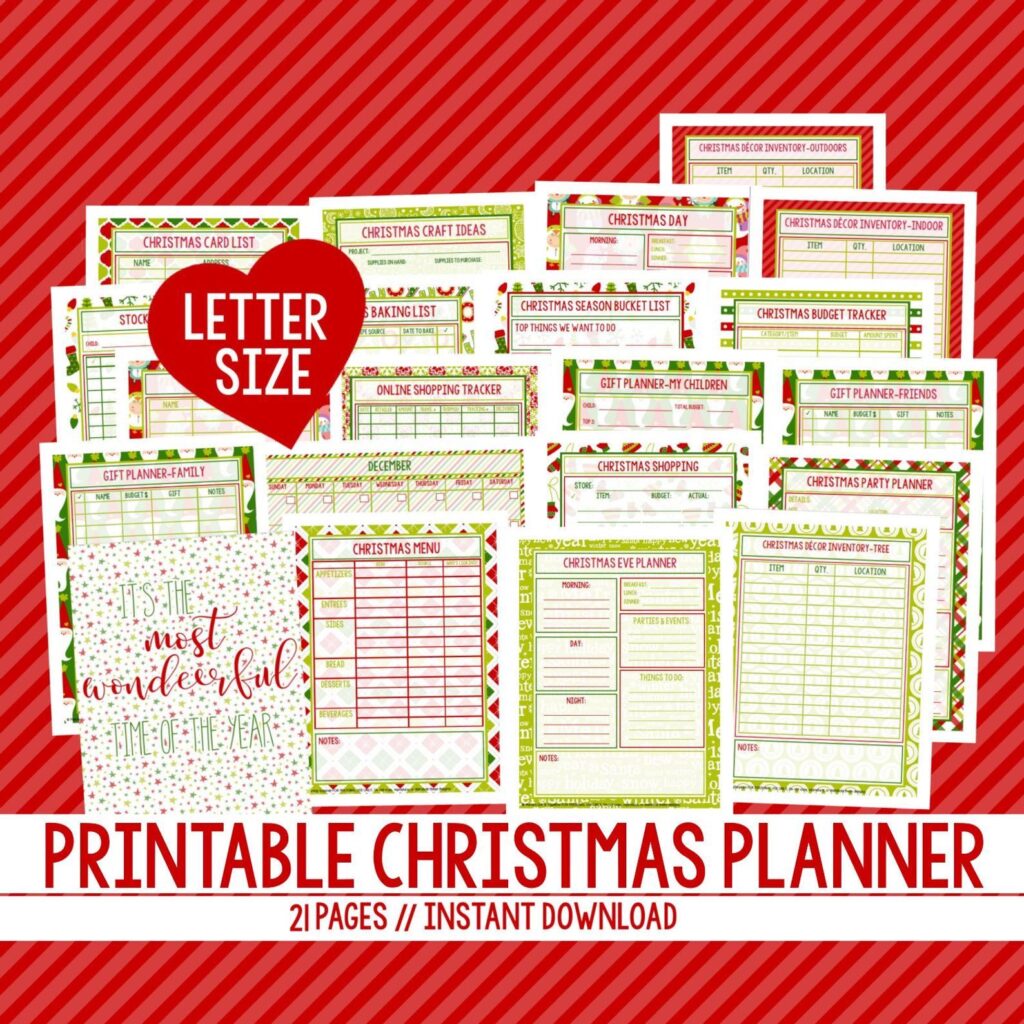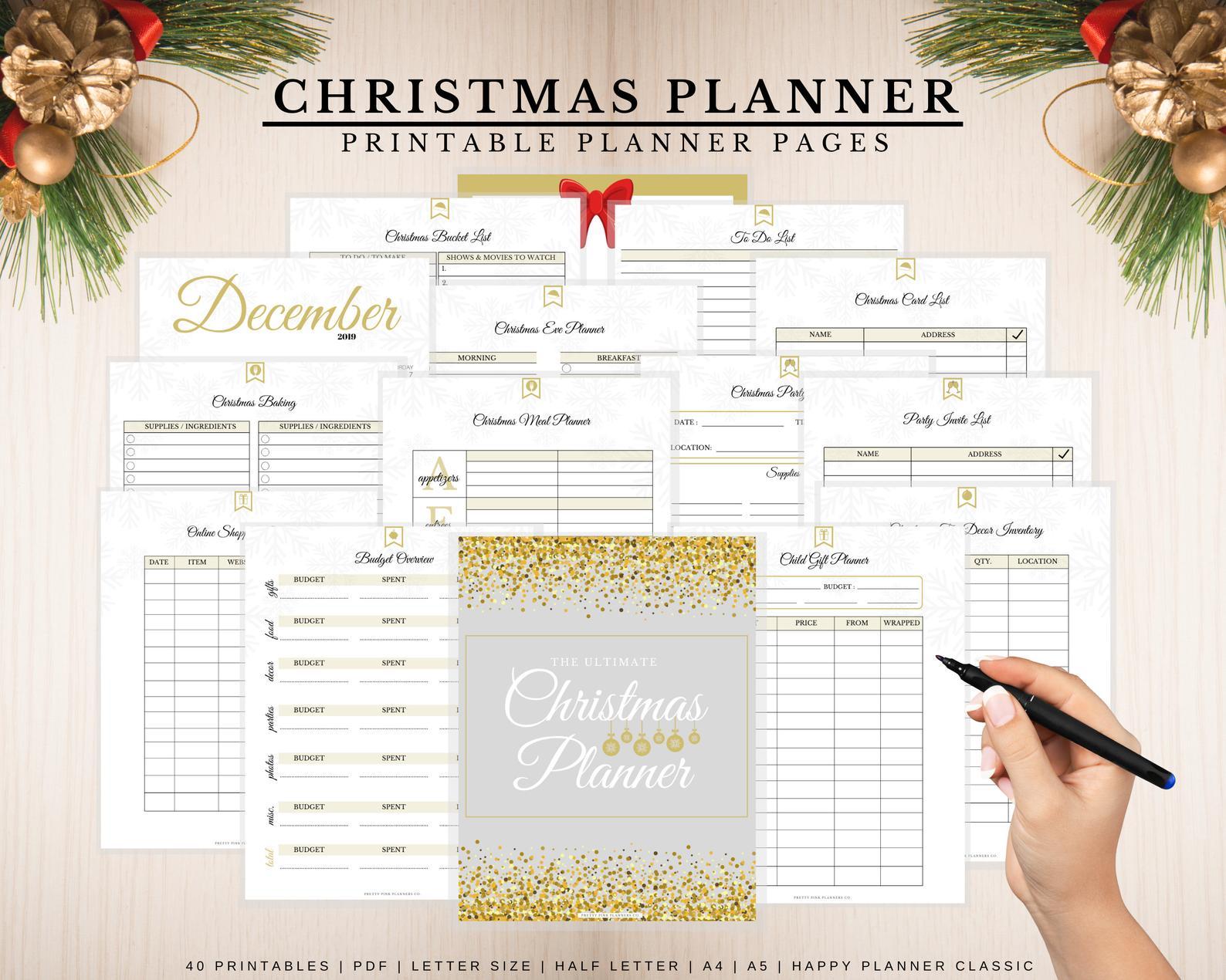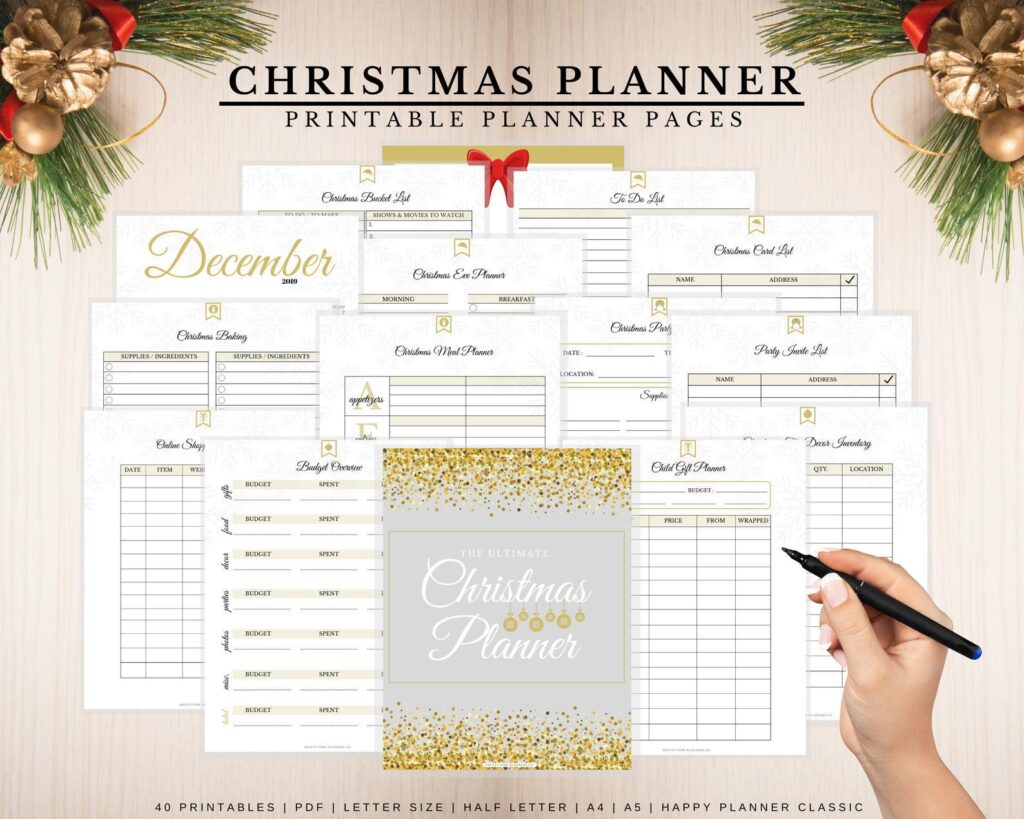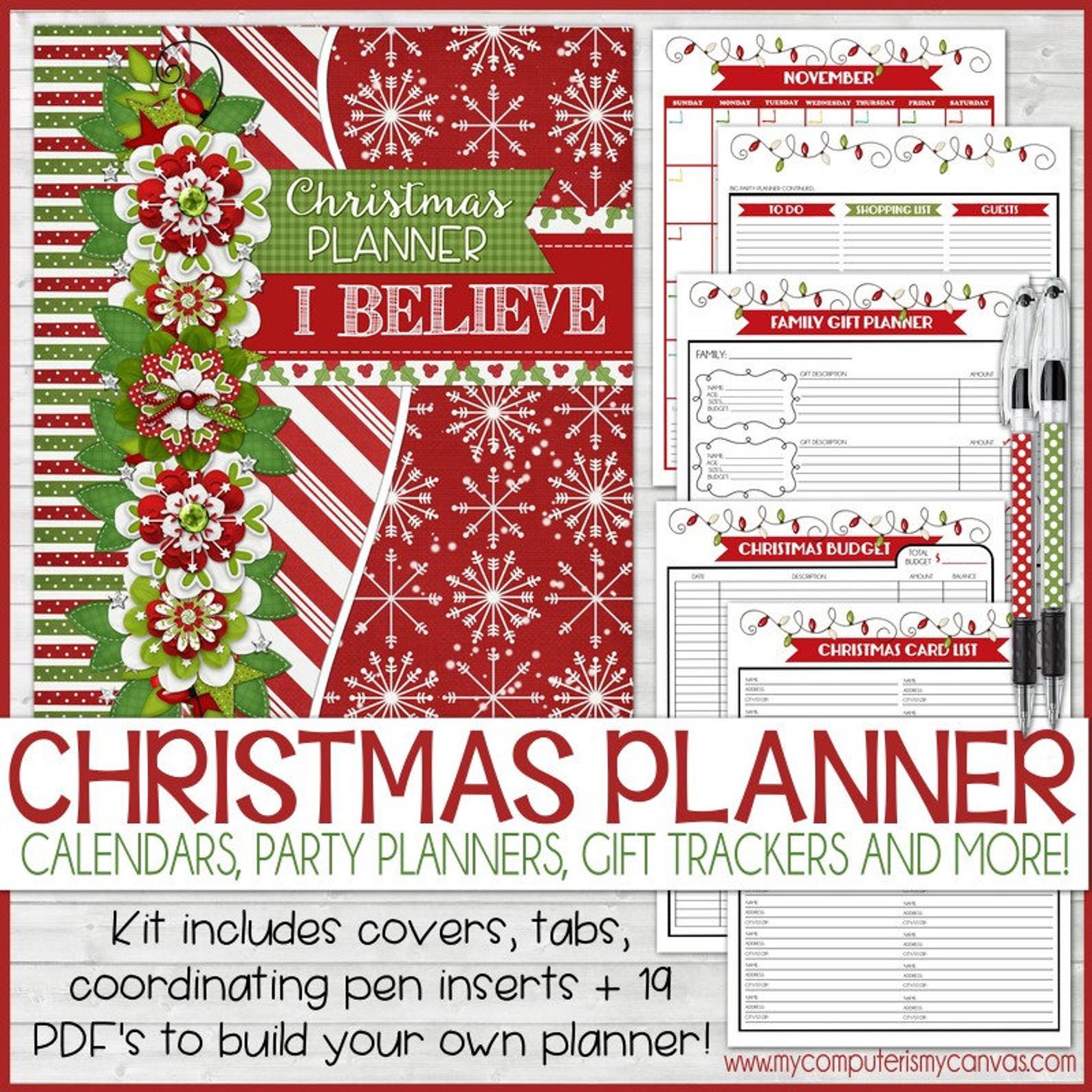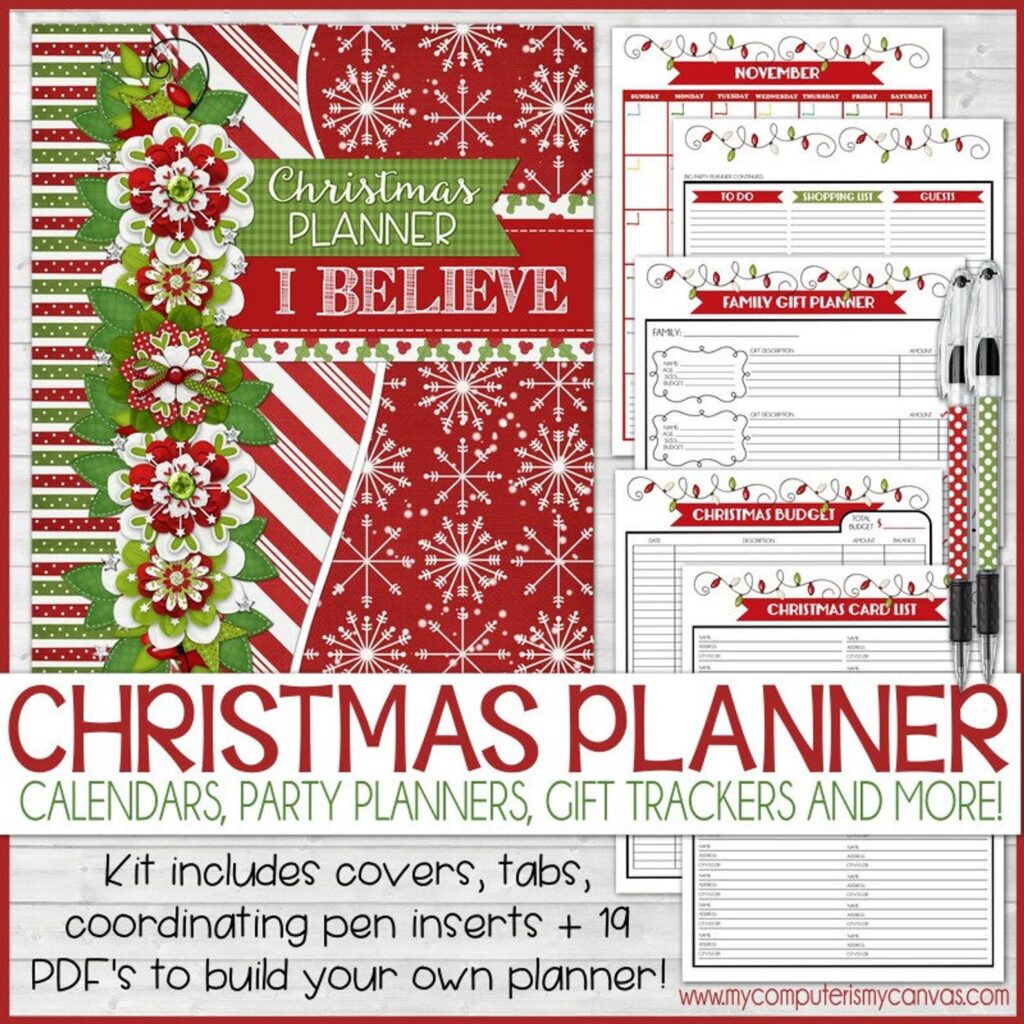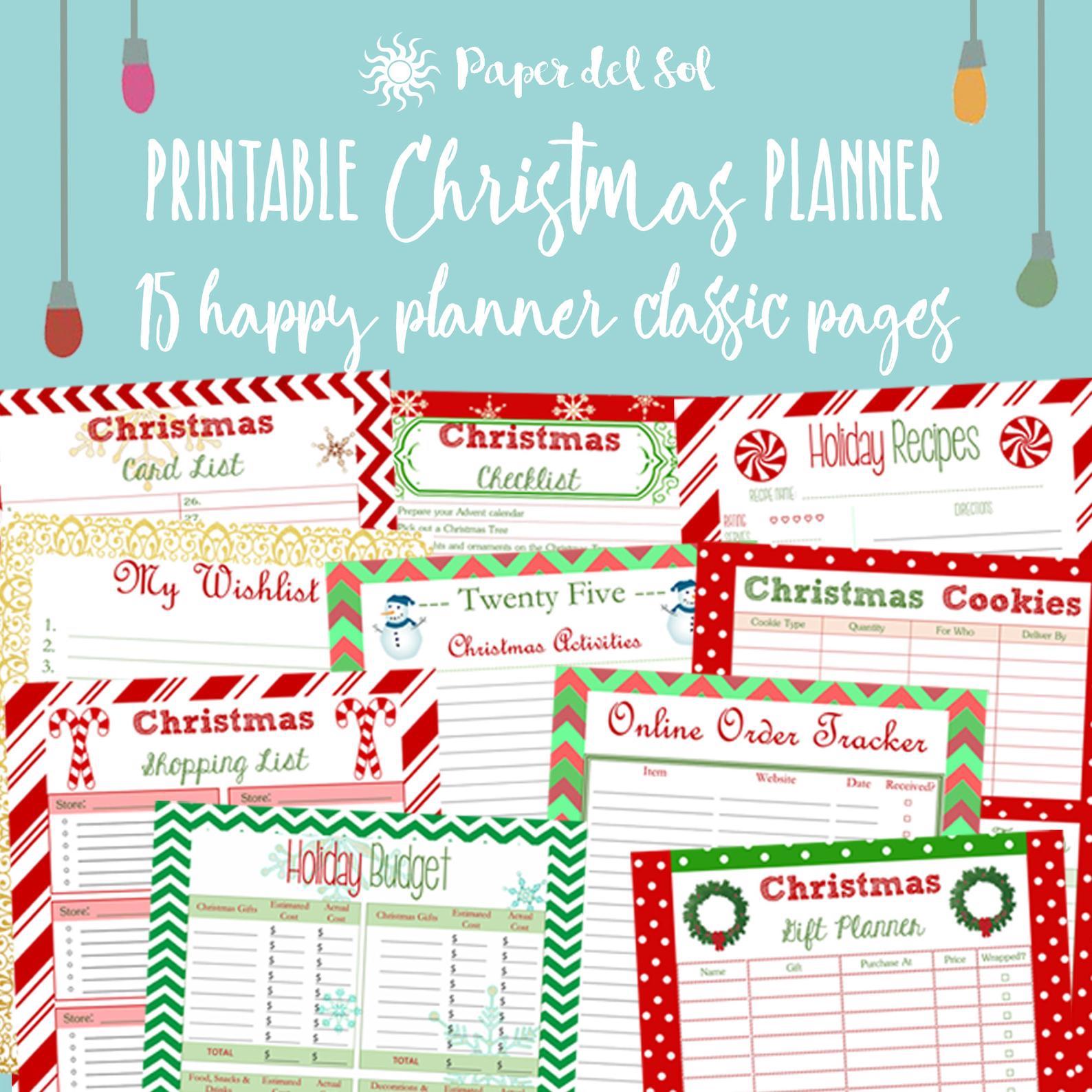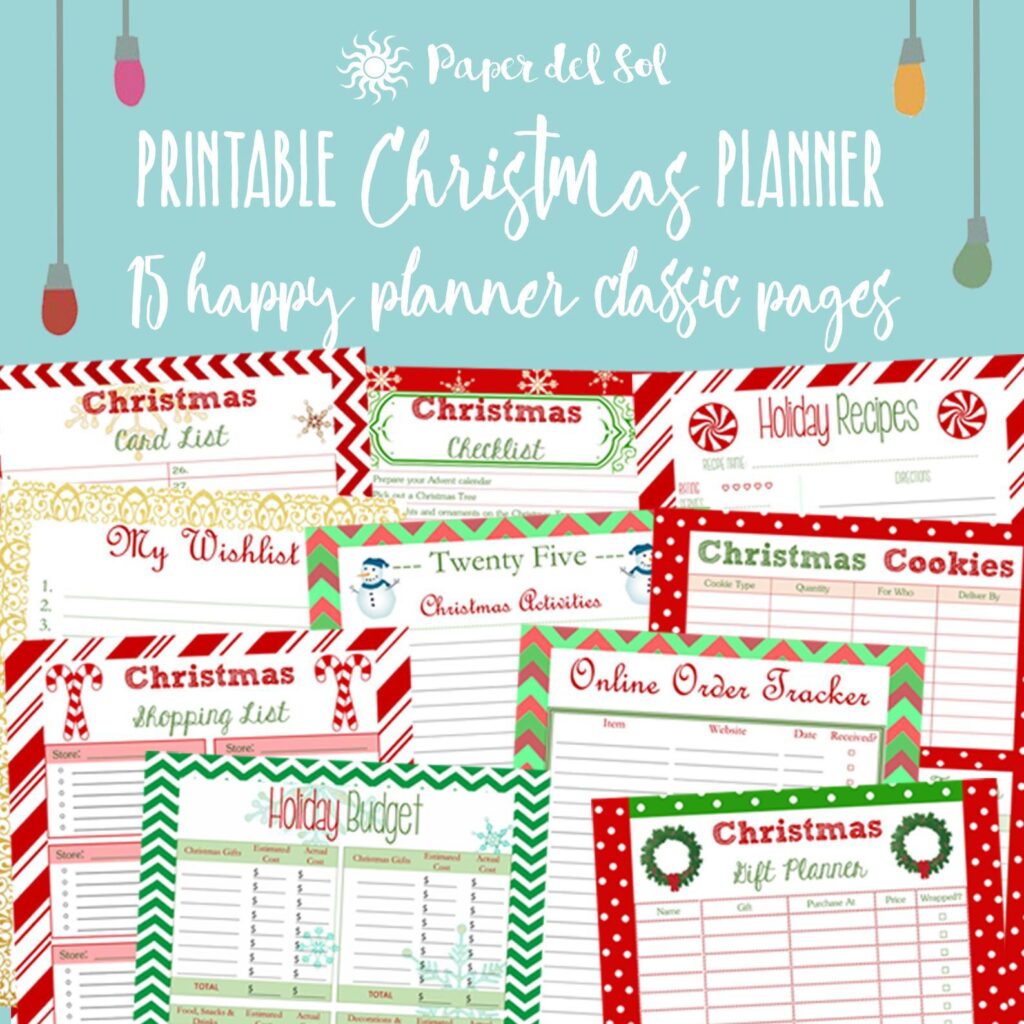 Christmas Covers
Some of these Christmas cover styles are instant downloads just like the Christmas planners are. Others you will need to allow time for shipping because they are made for you and then mailed.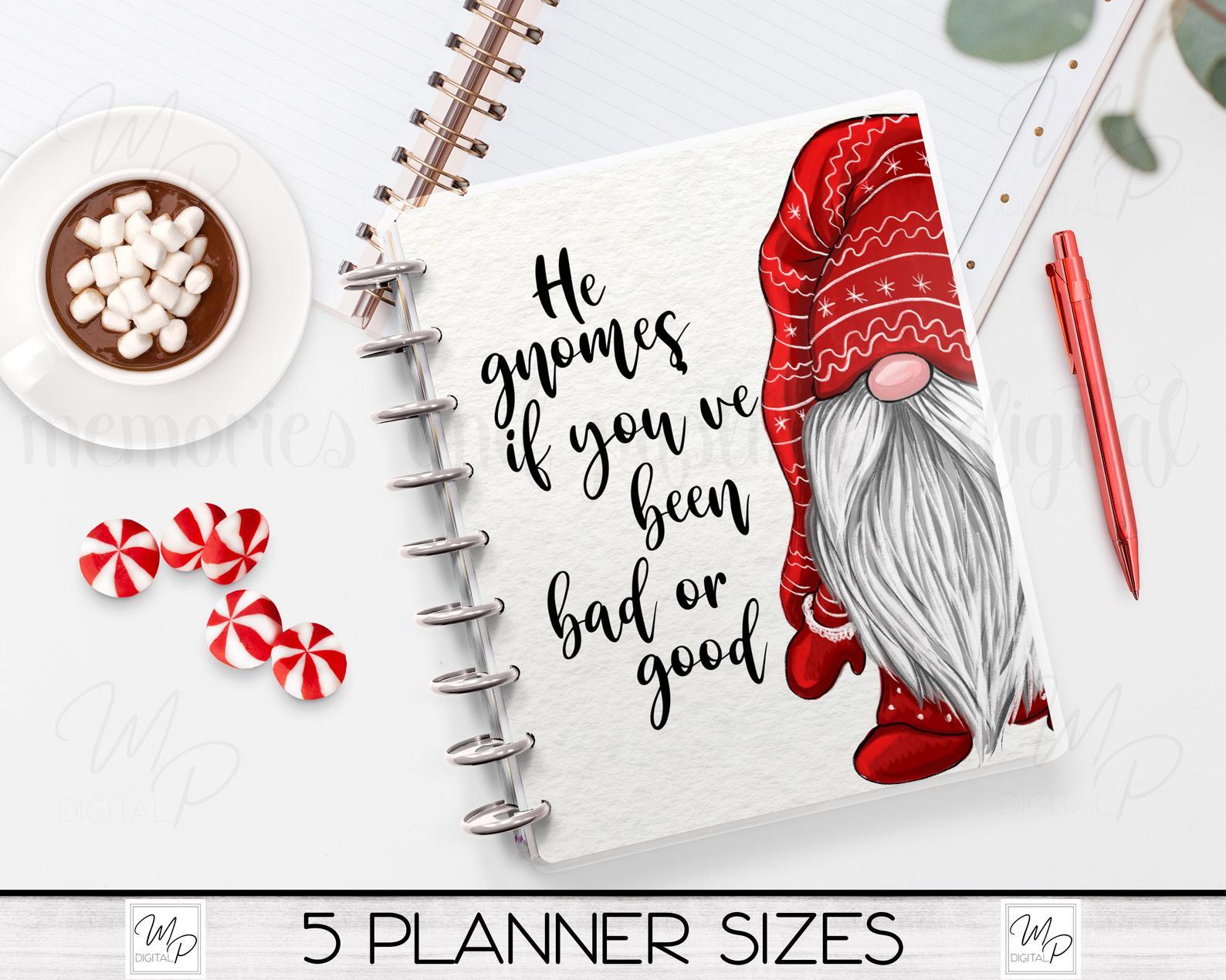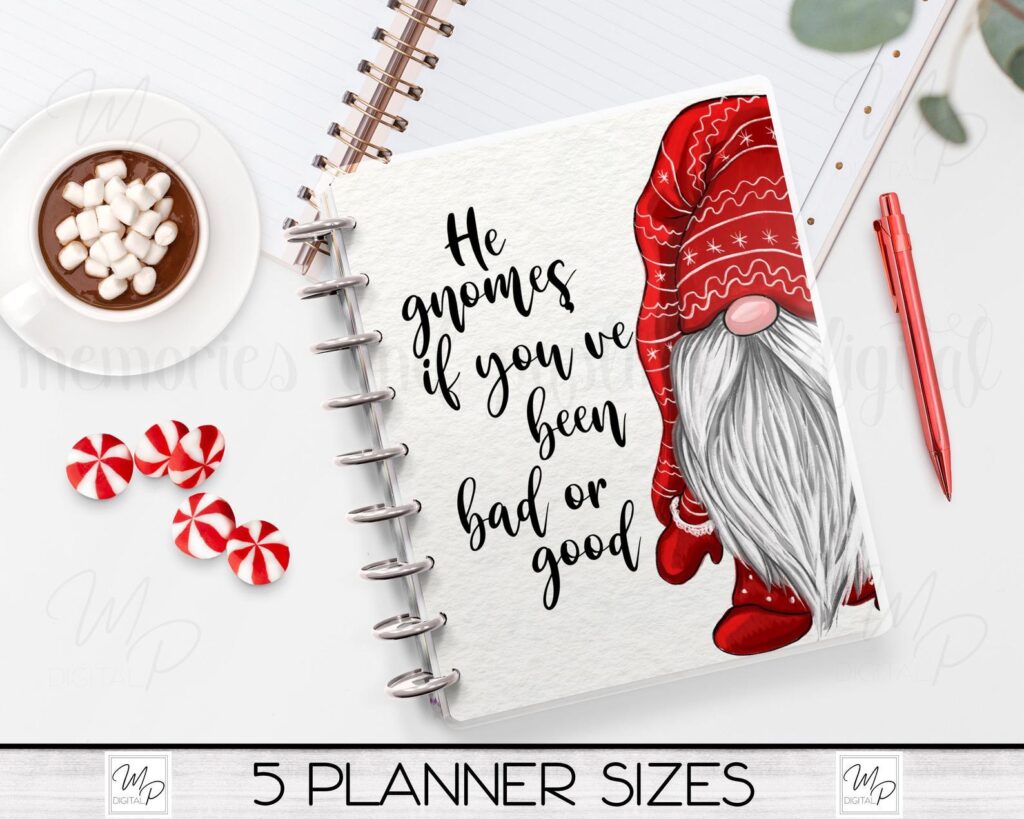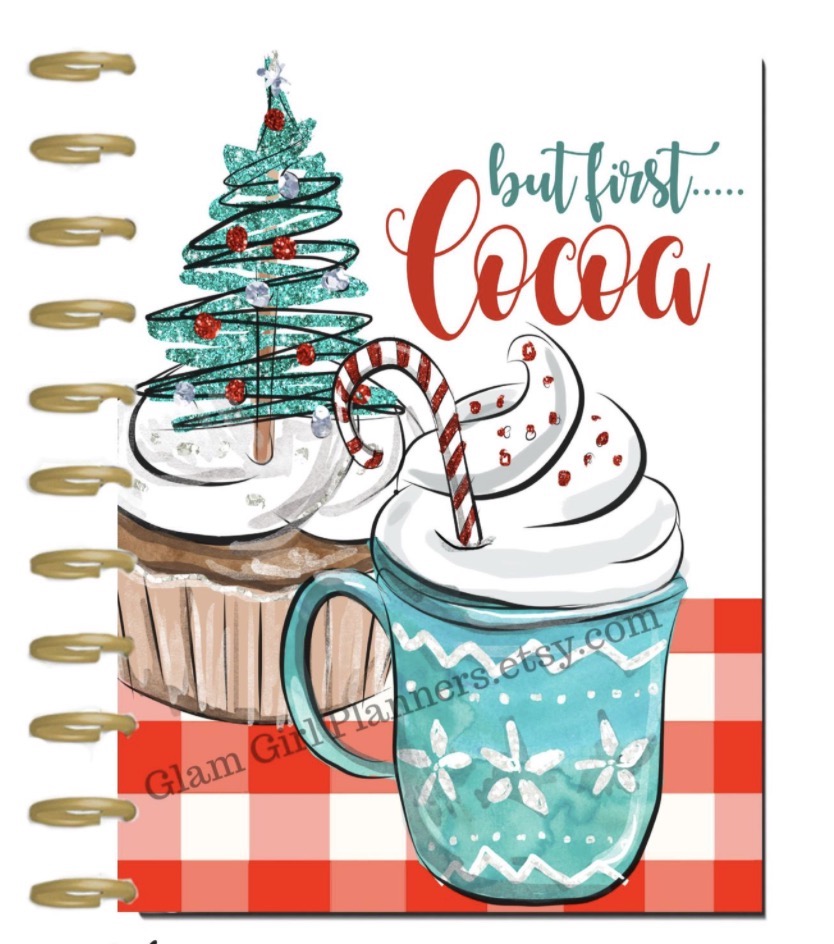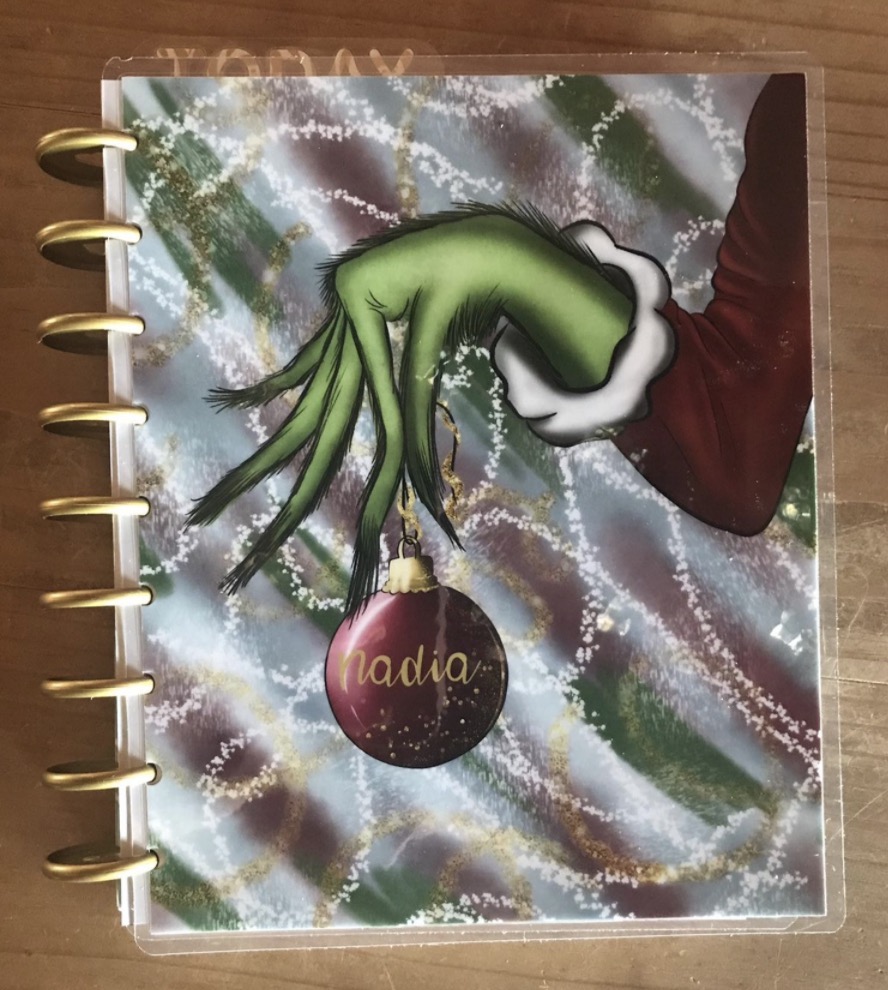 Christmas Stickers
Most of the printable planners for your Christmas planning are going to be pre-decorated.
That doesn't mean you can't add a touch more to make your planner truly fit your style.
The good thing about all these gorgeous Christmas stickers and holiday themes is that you can print them as many times as you need.
Not only can you decorate your holiday plans, but you can also match the theme in your daily or weekly planner spreads as well.
If you are the type that likes to draw in your planner too, check out this post on Christmas Doodles.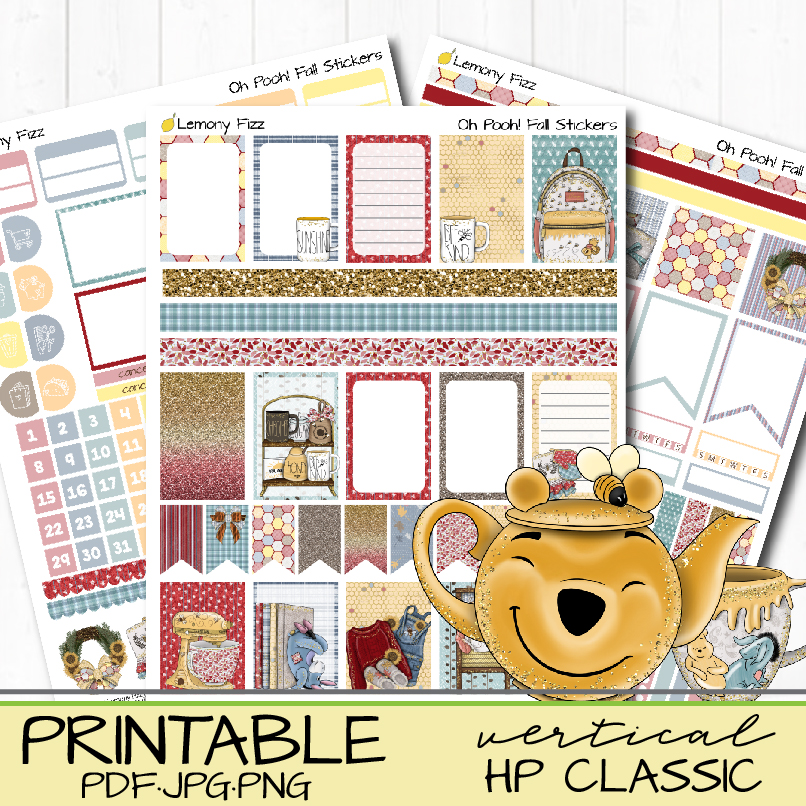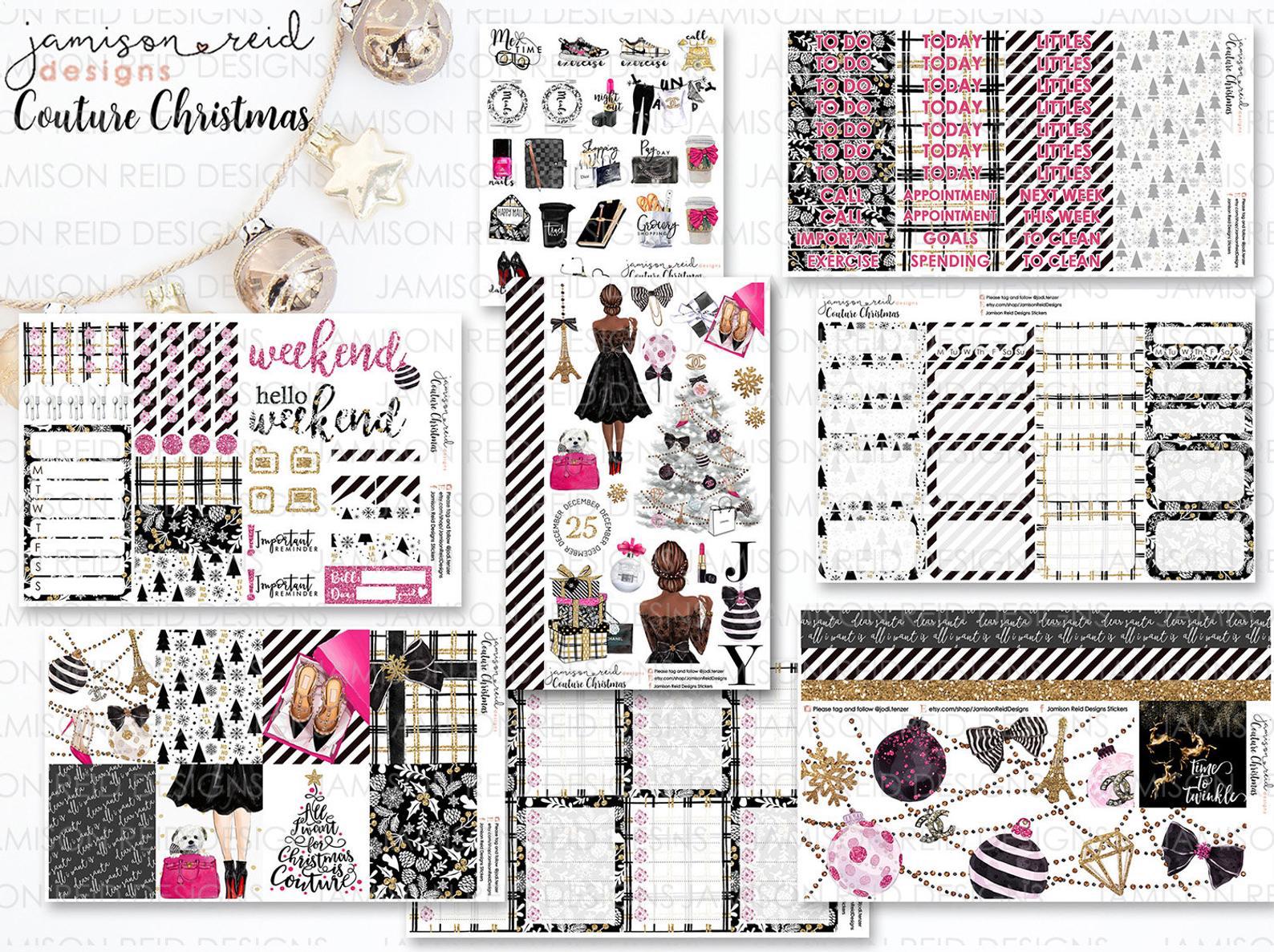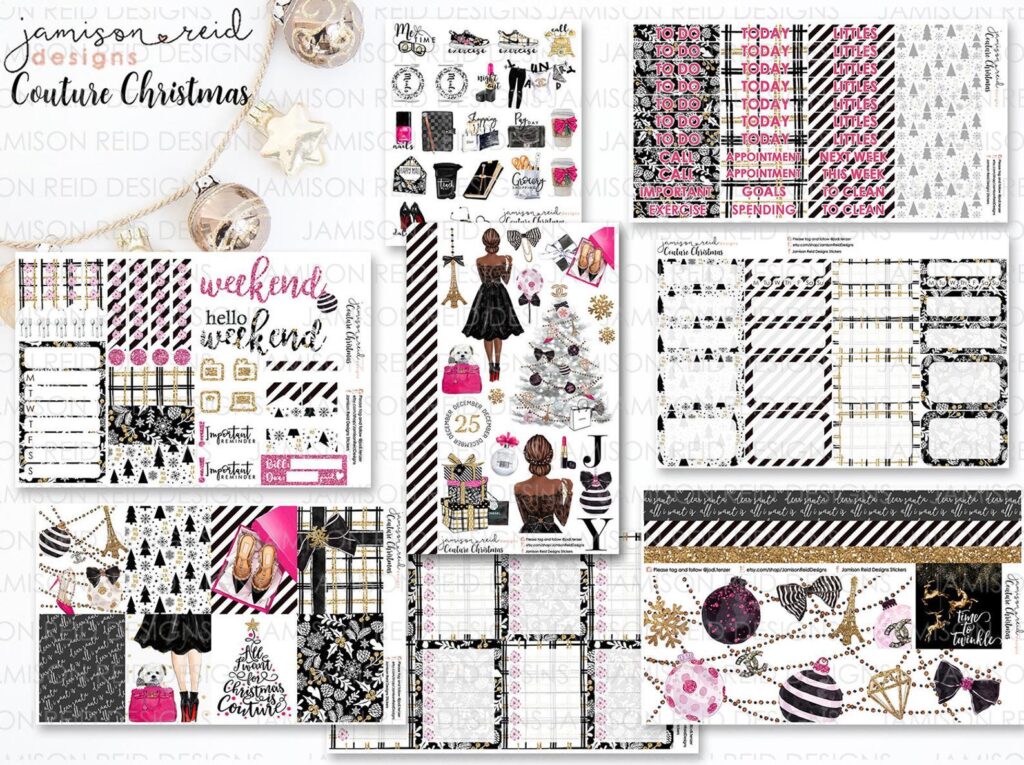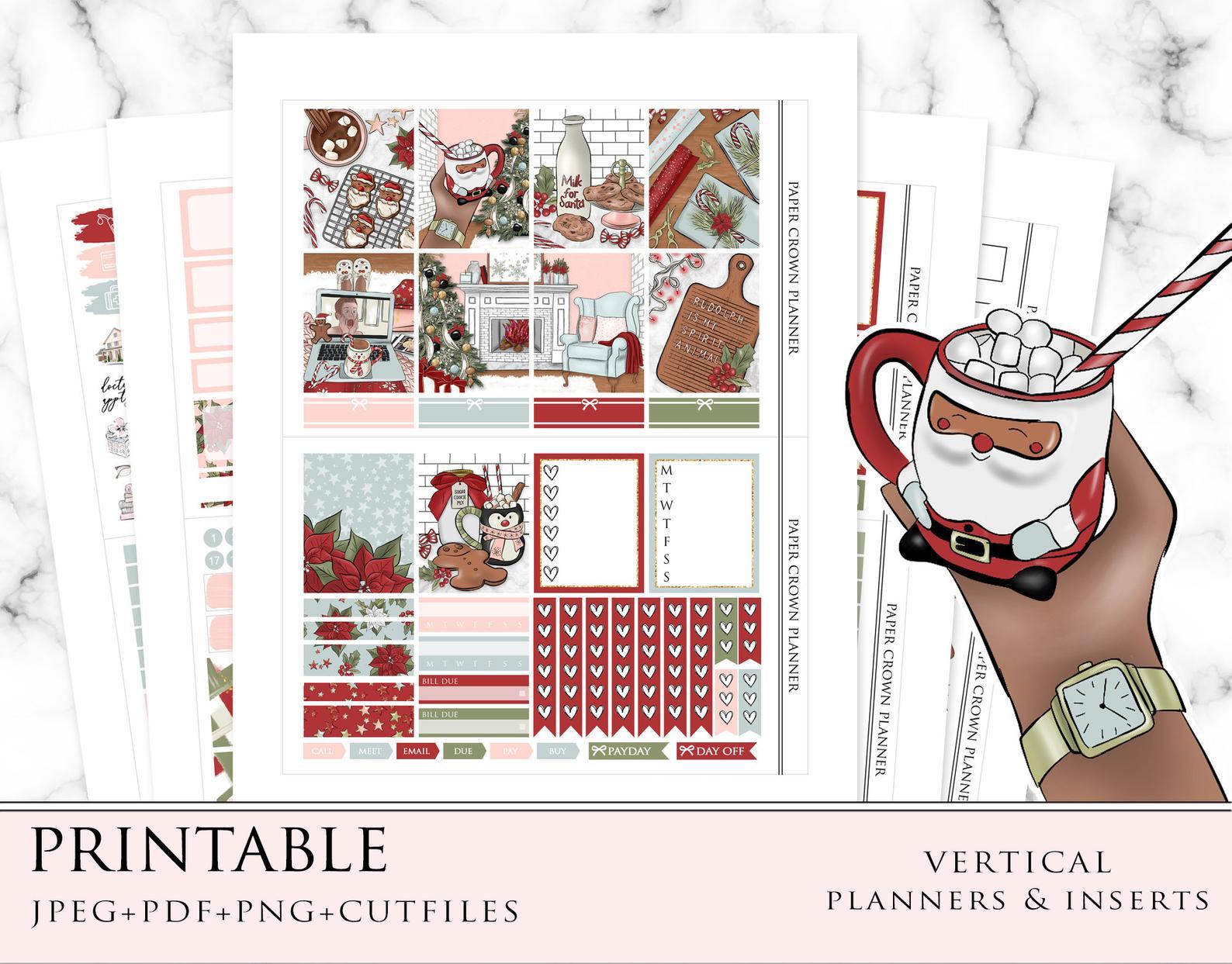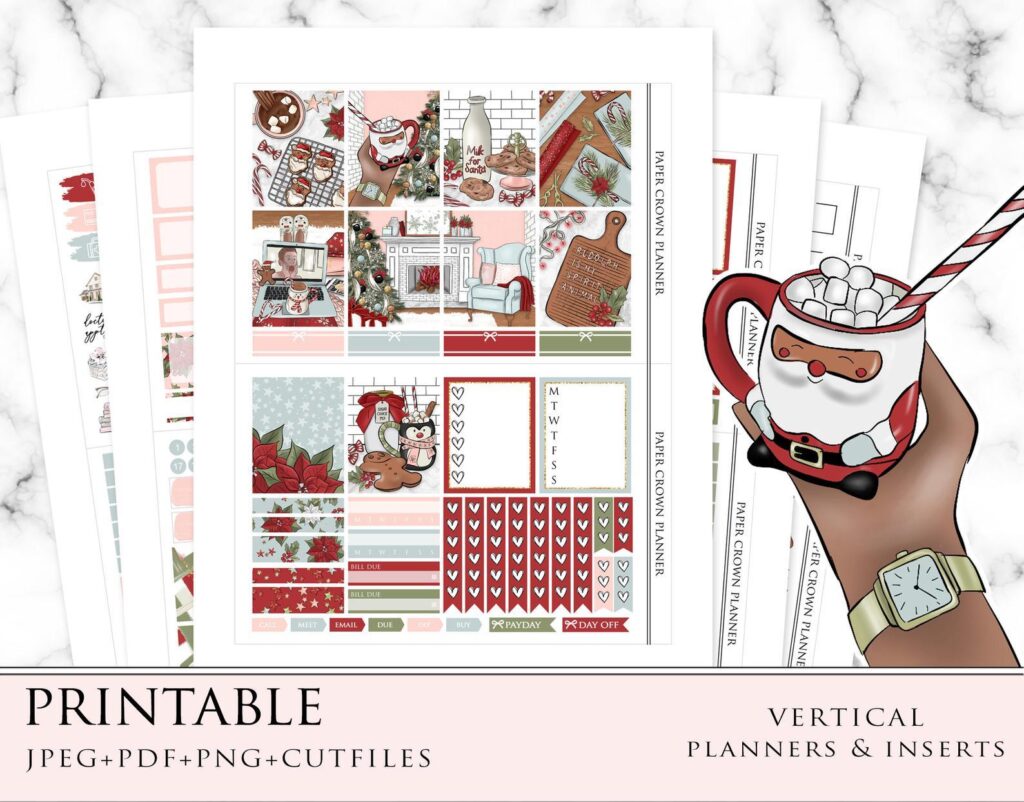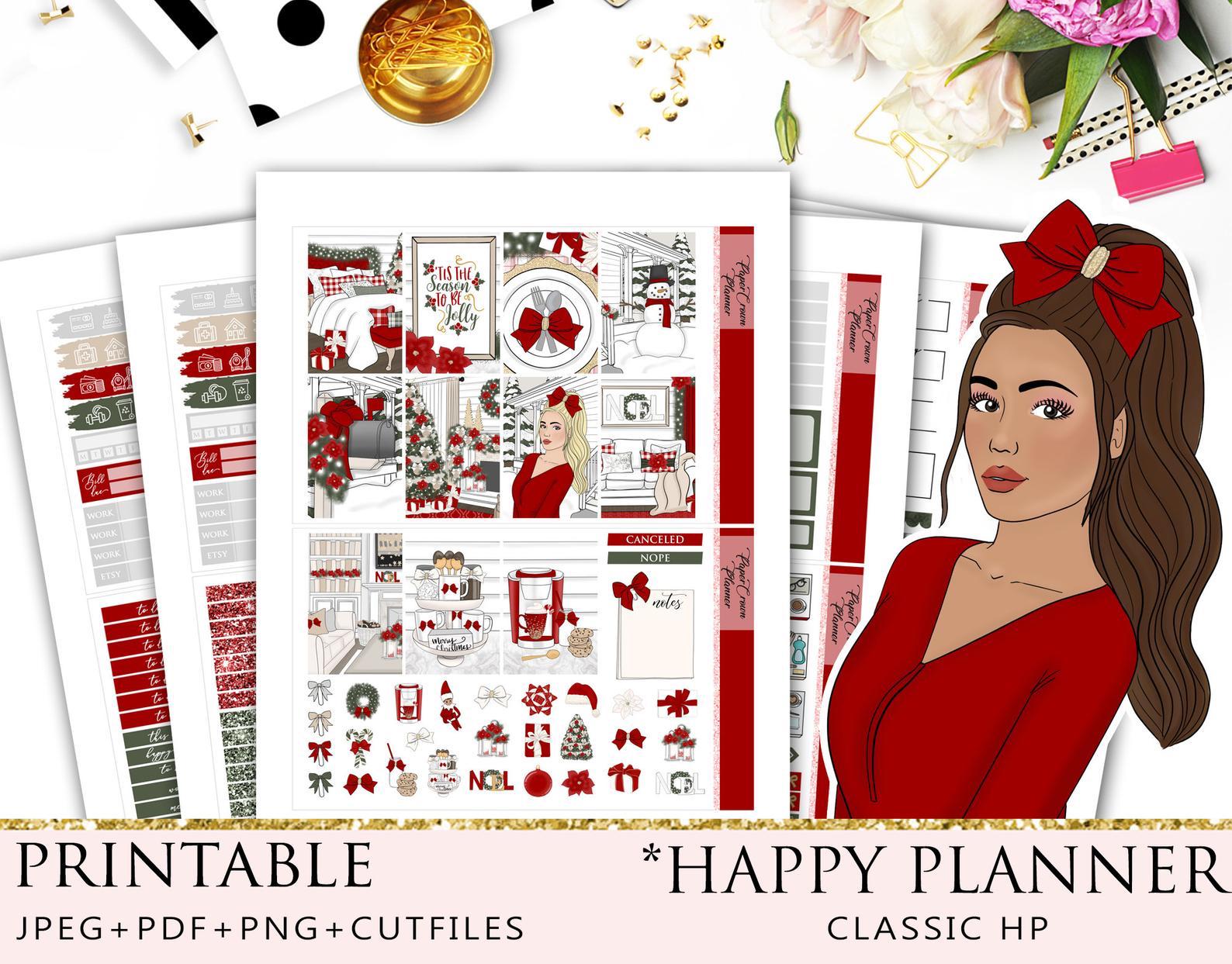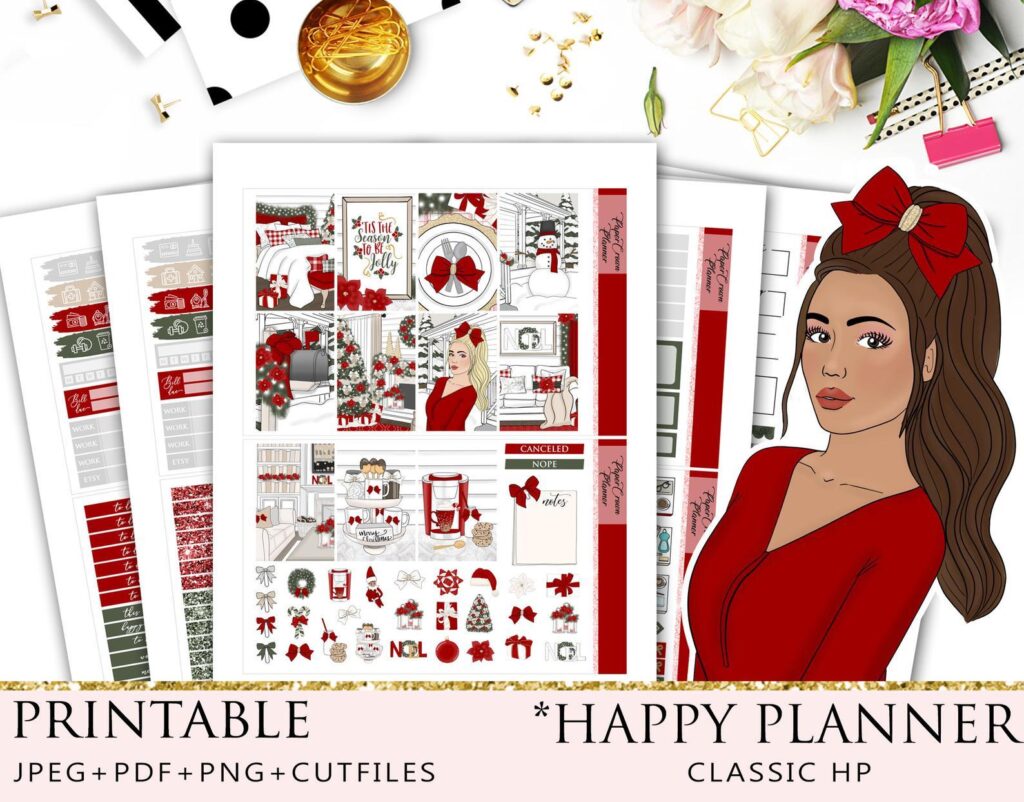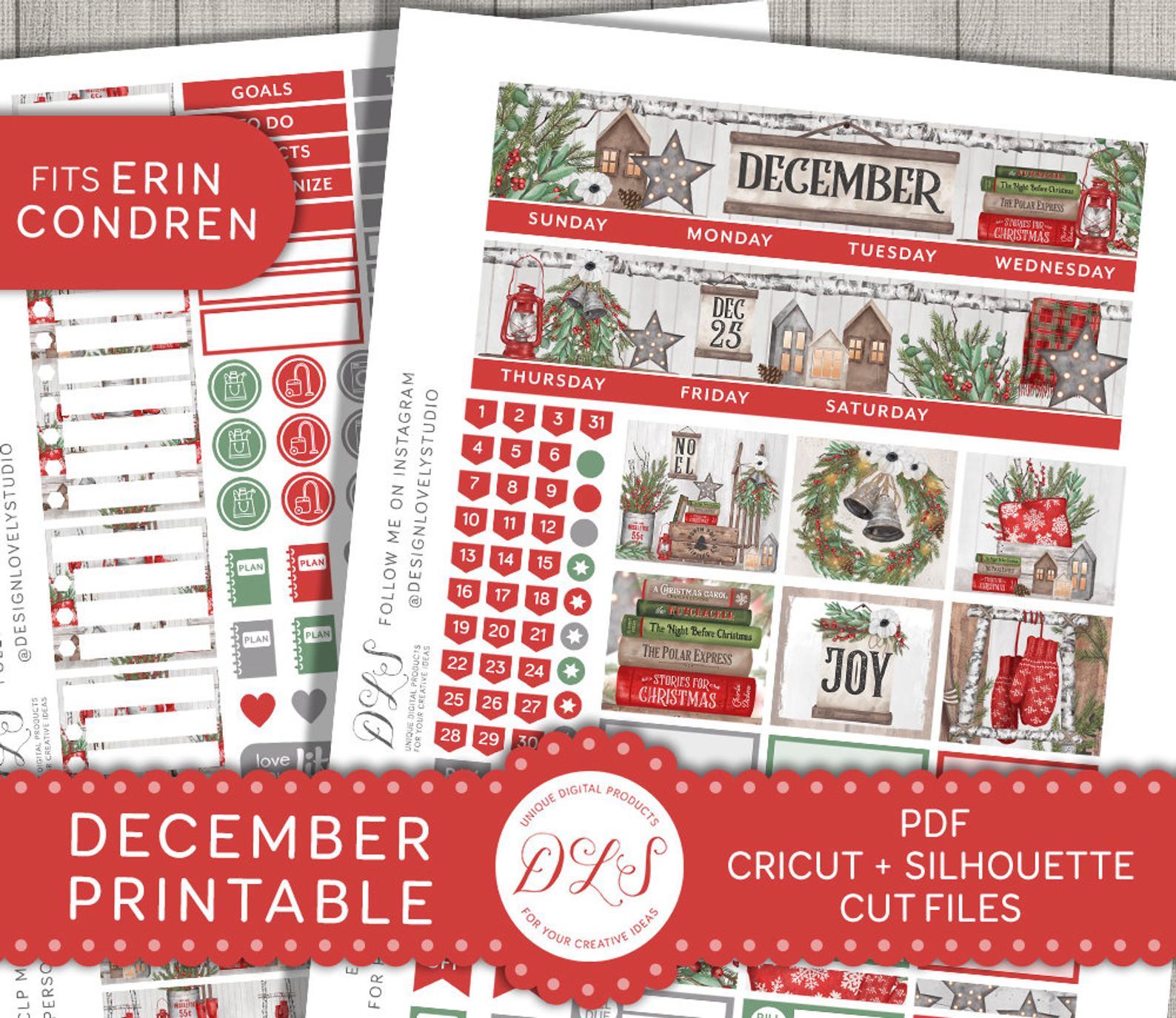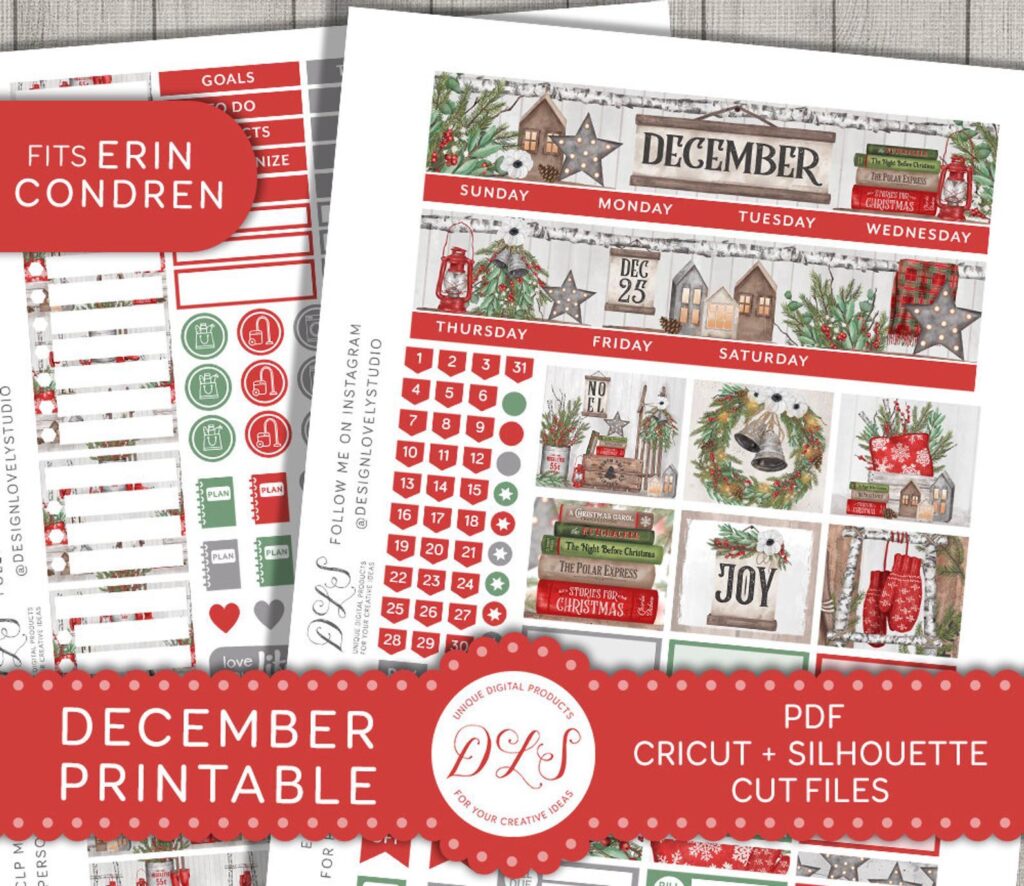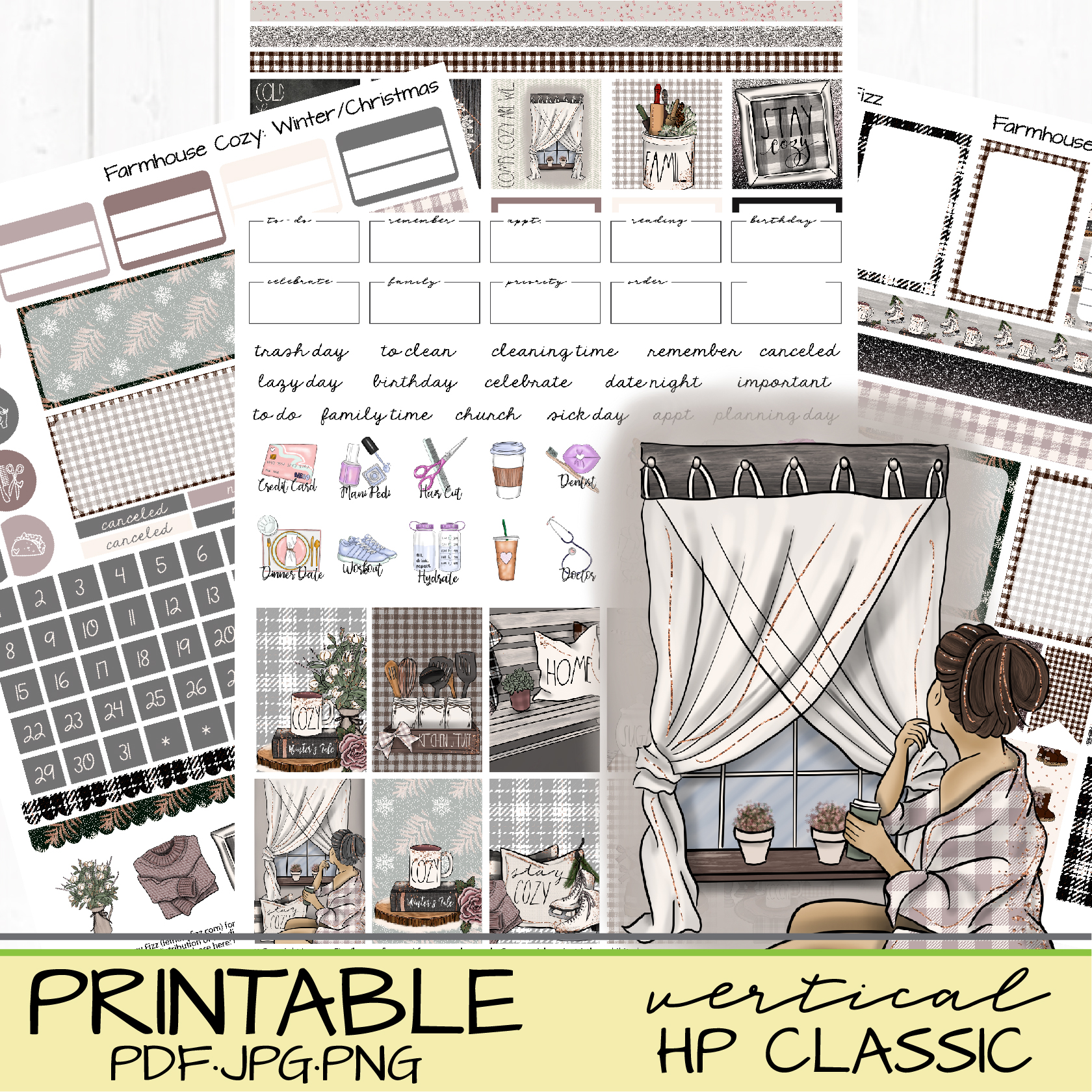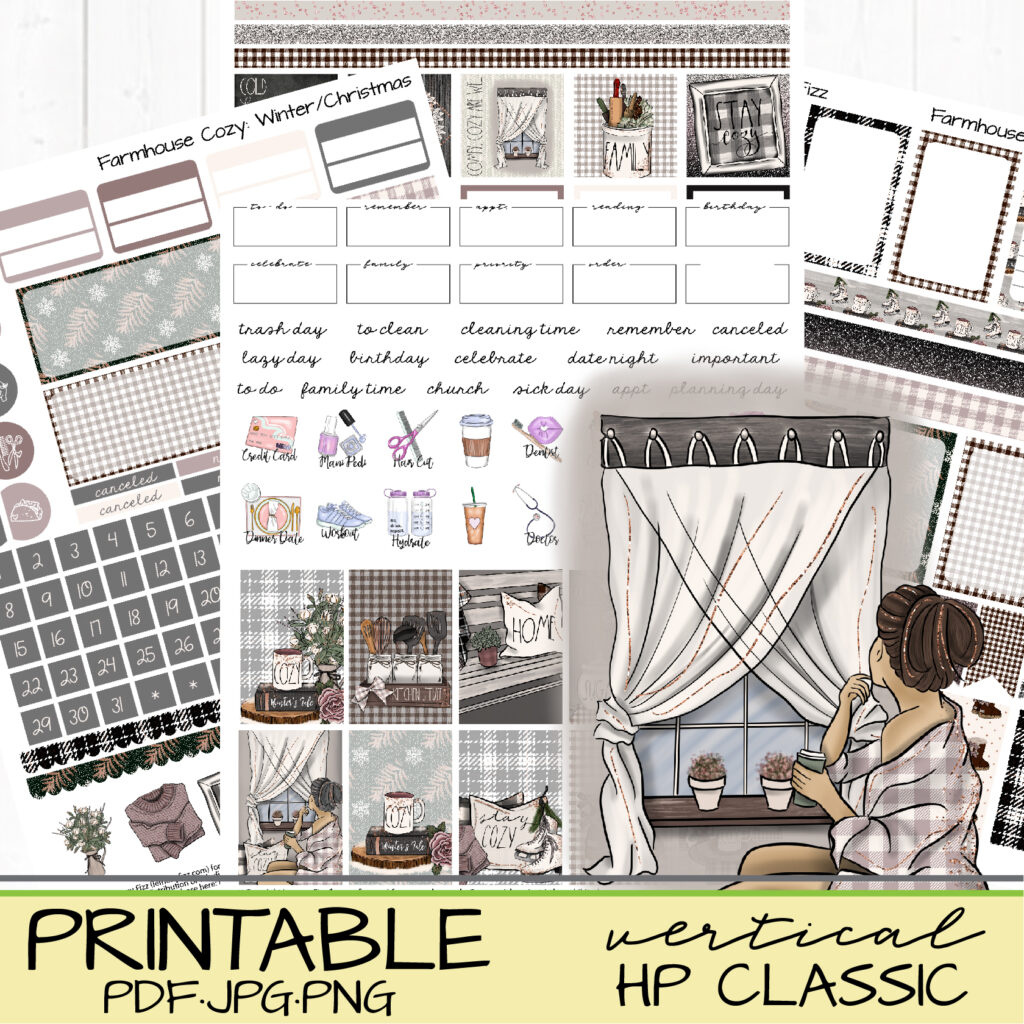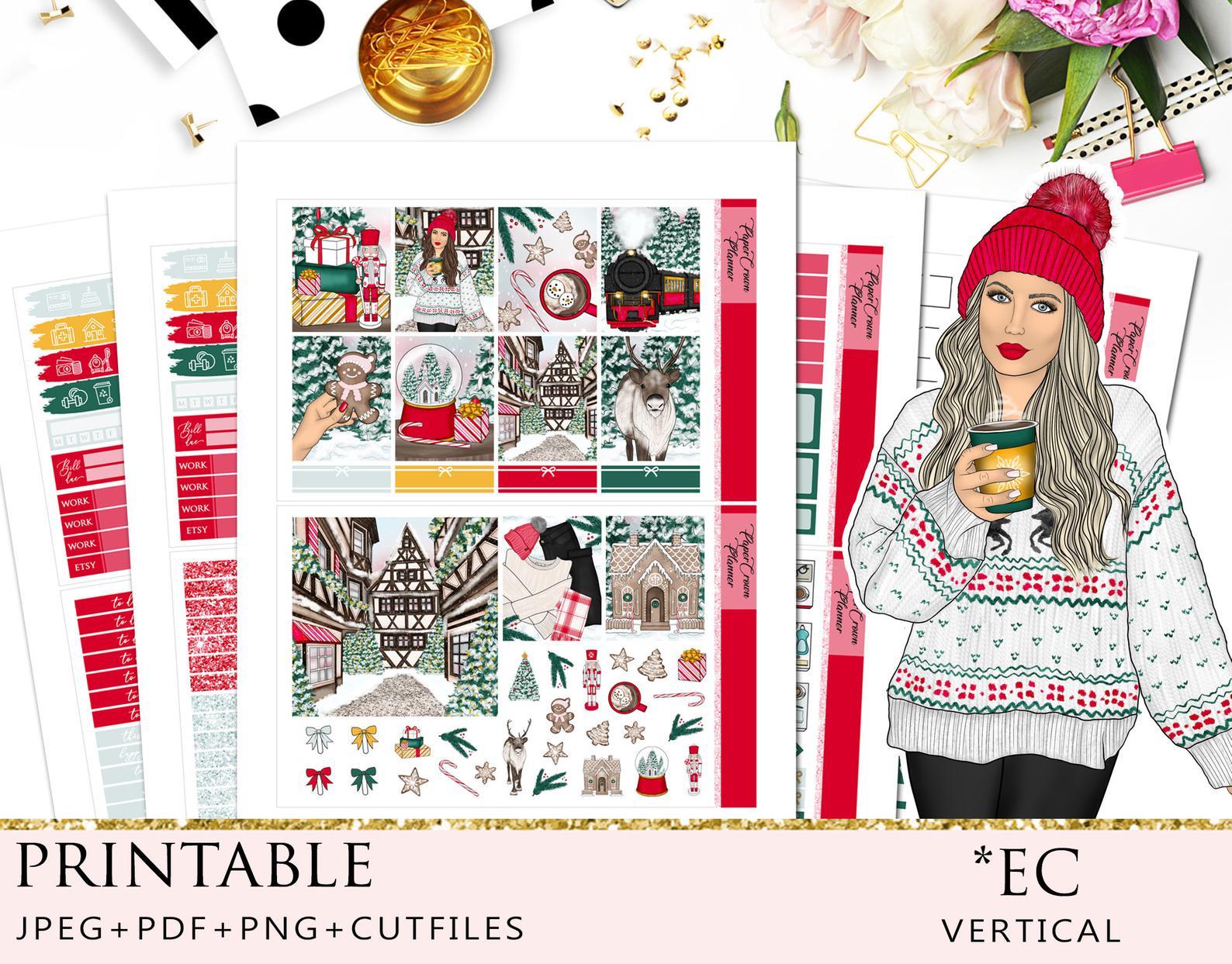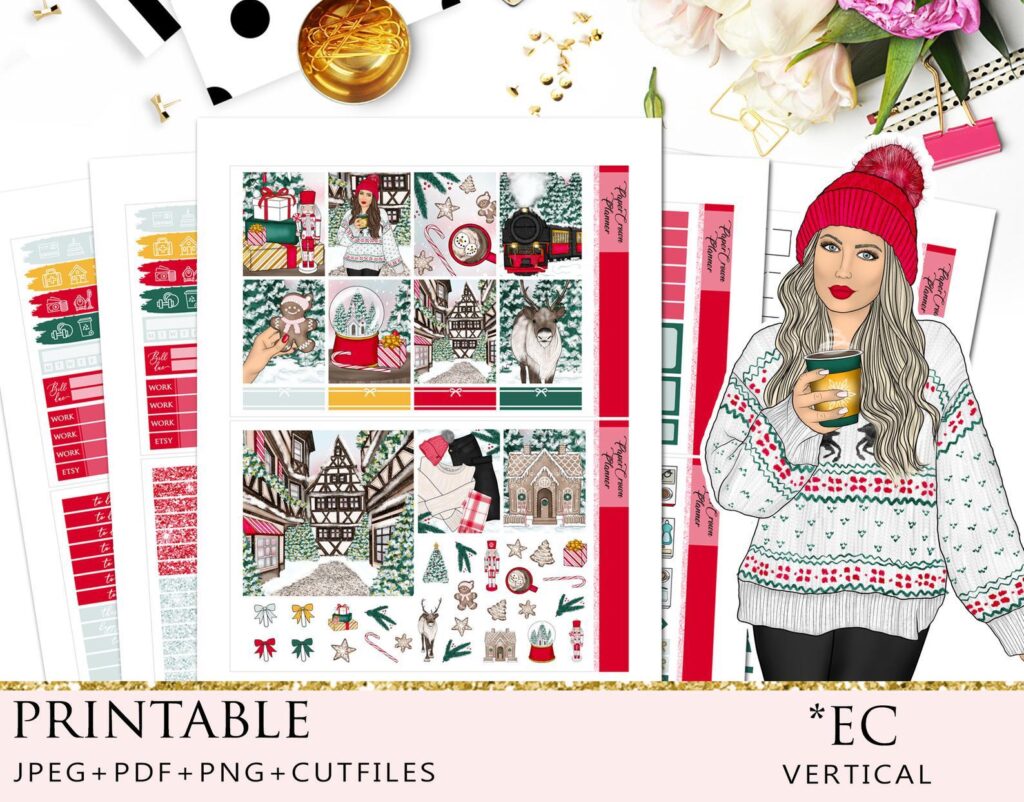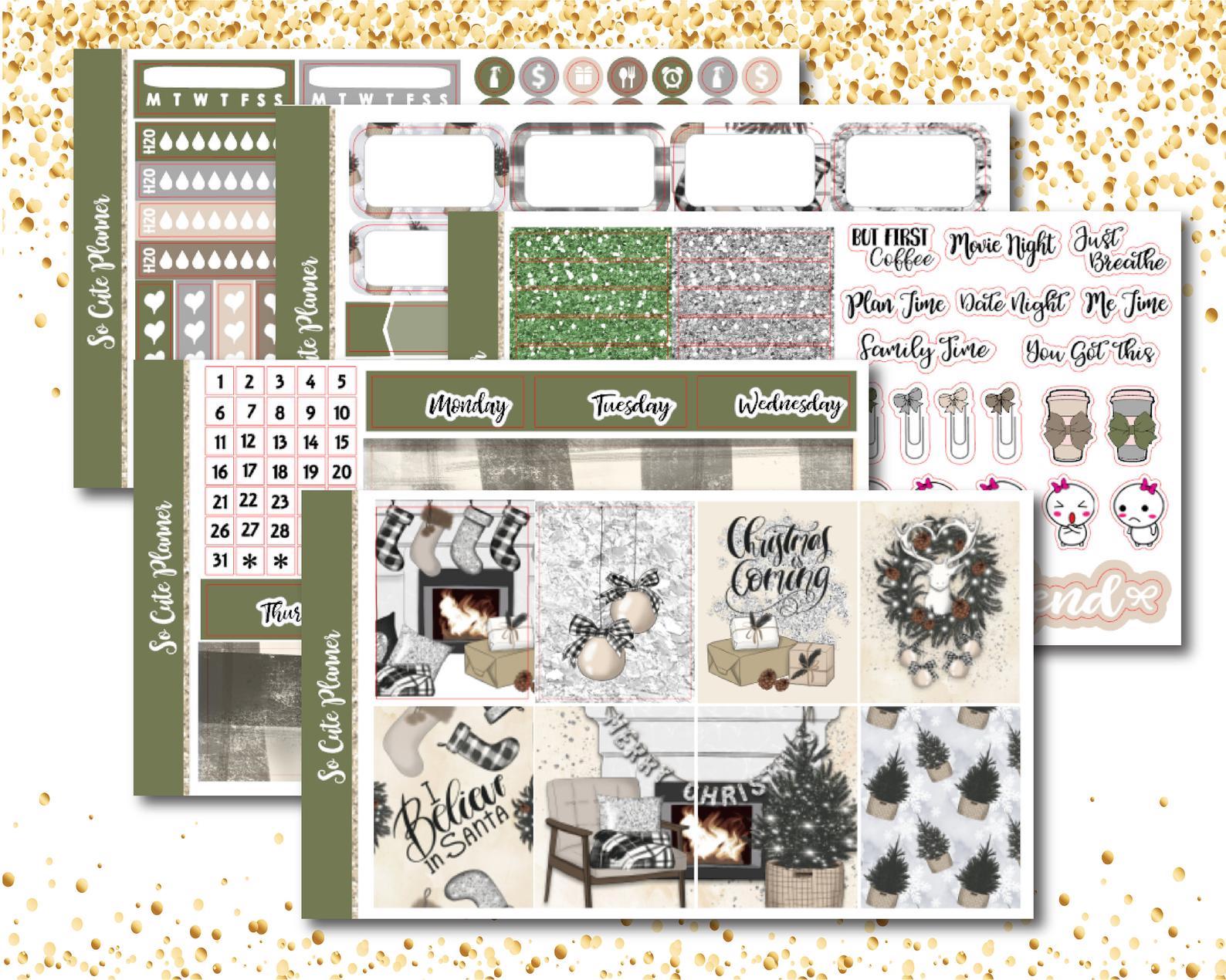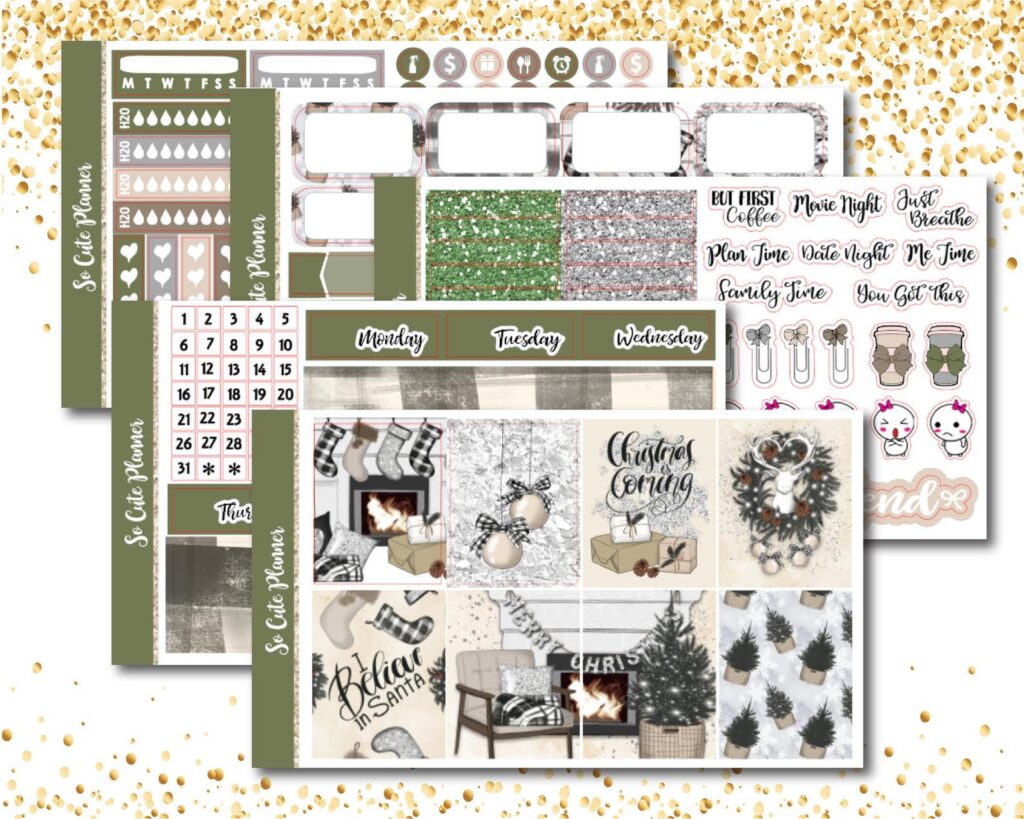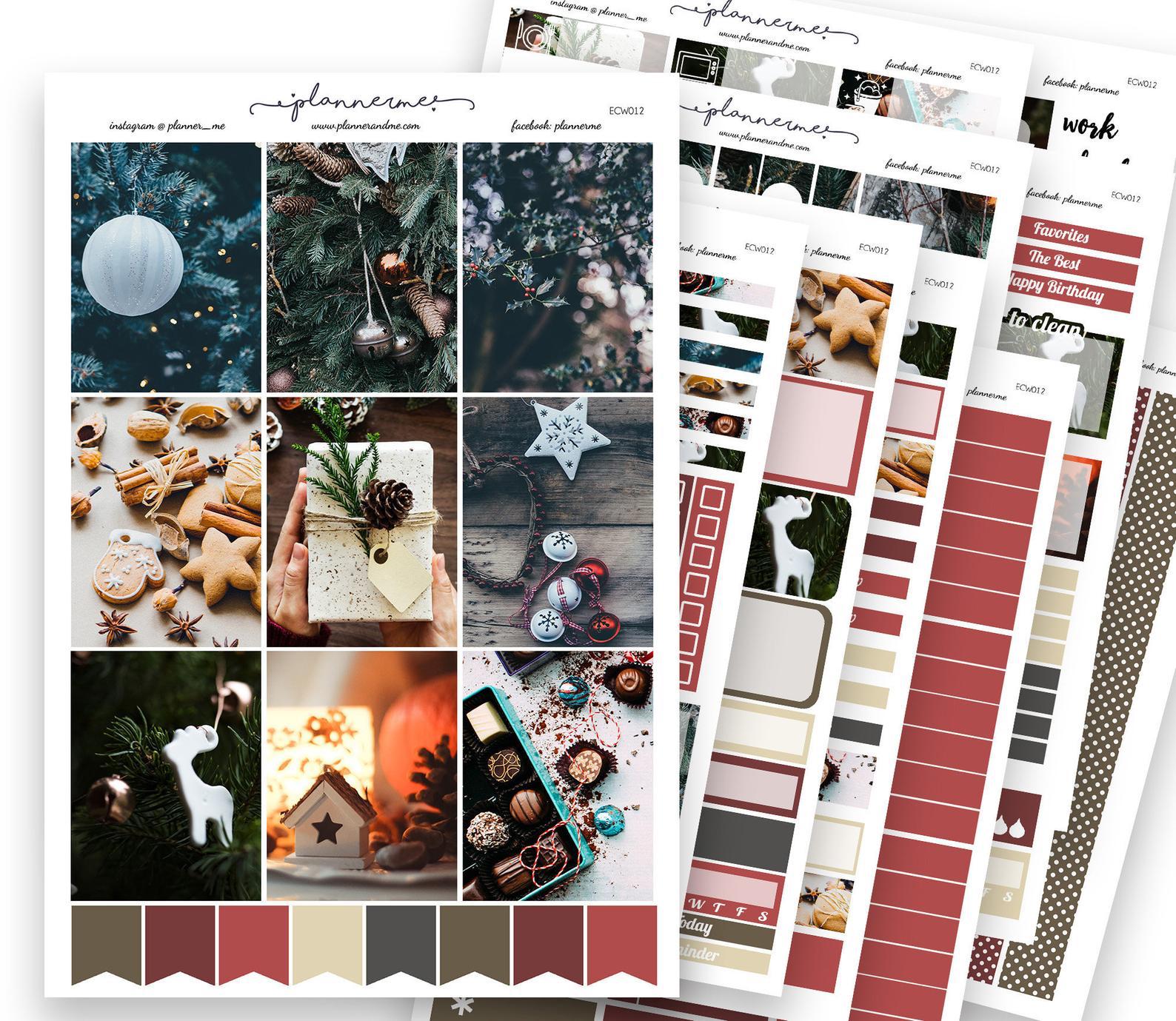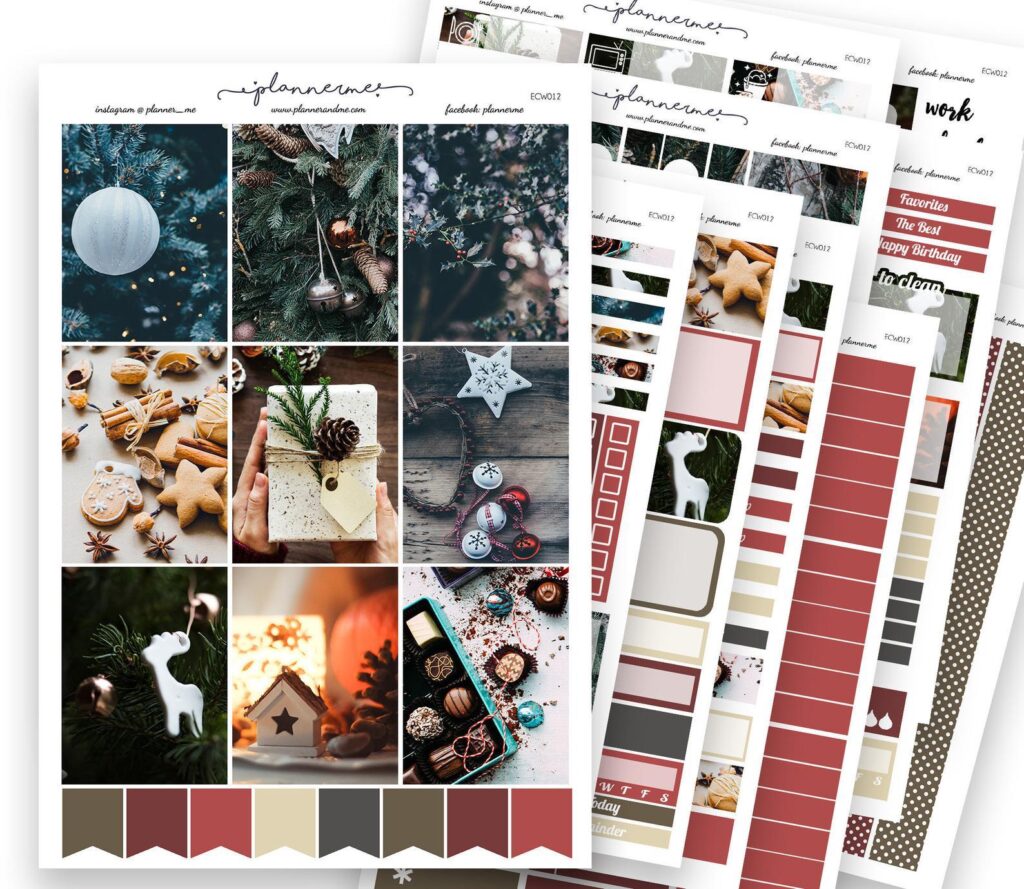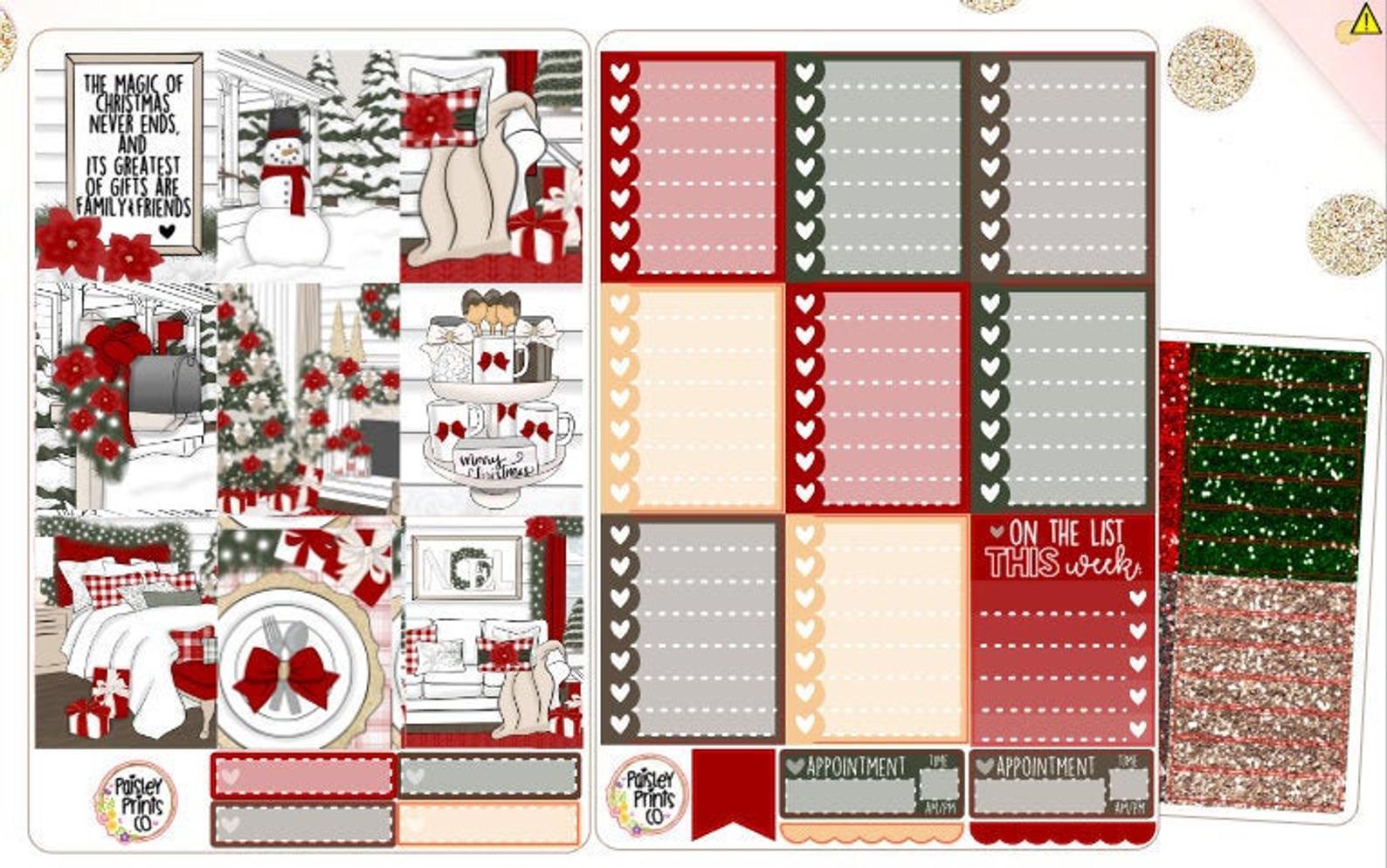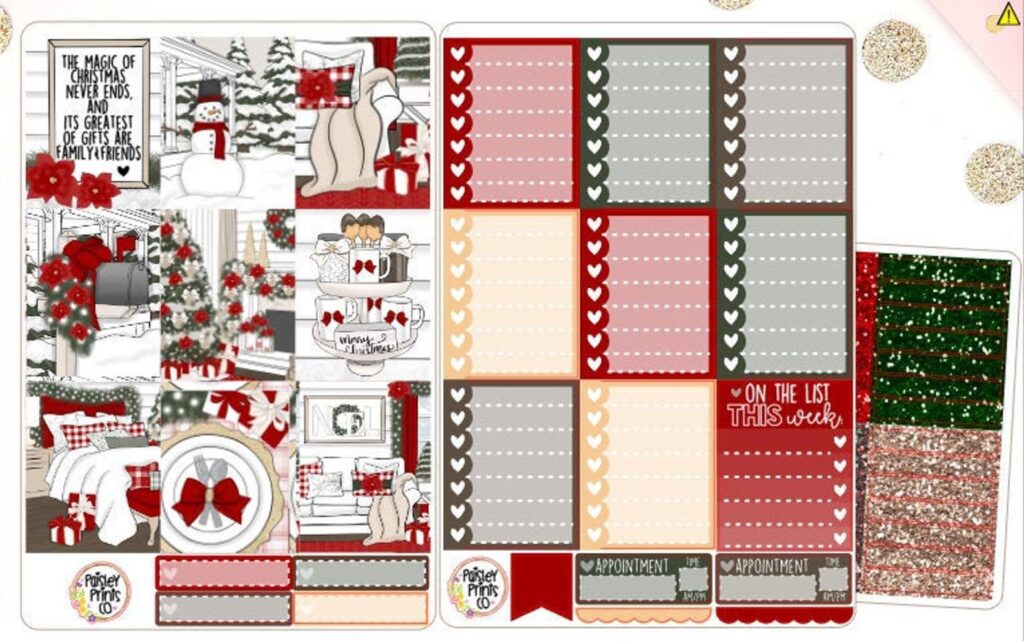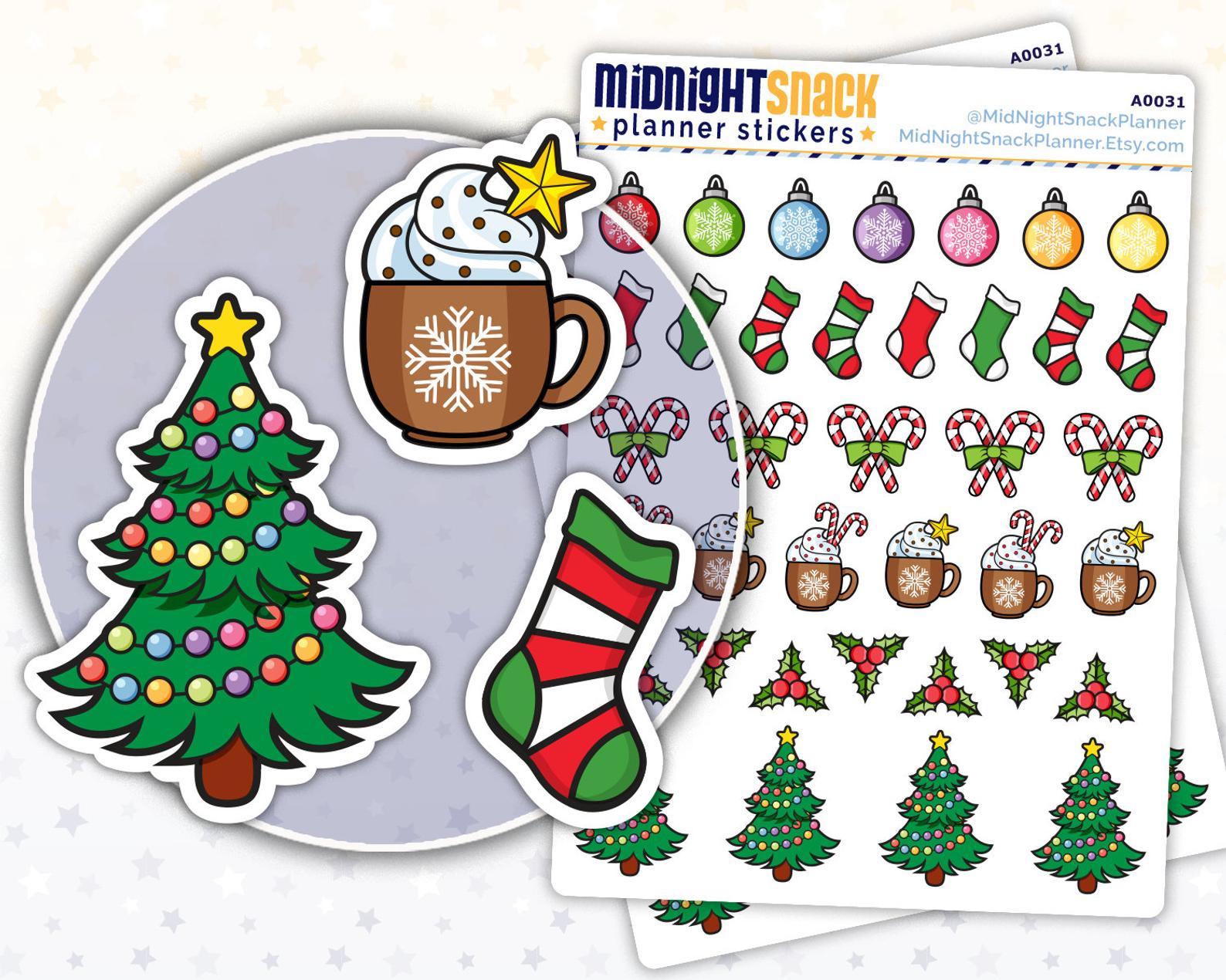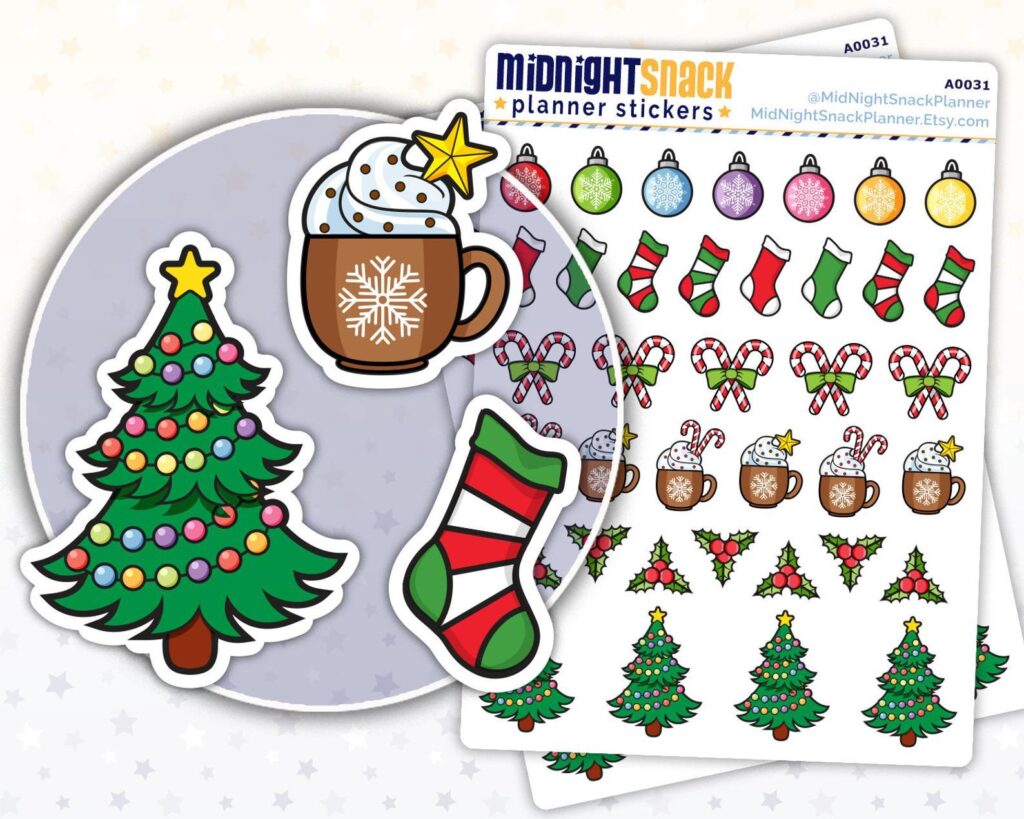 Pre-printed Holiday Planner
No time to print your own holiday planner? This one comes pre-printed and spiral bound. It is also set up so you can use it more than once. If you need to save some time, this might be the best option.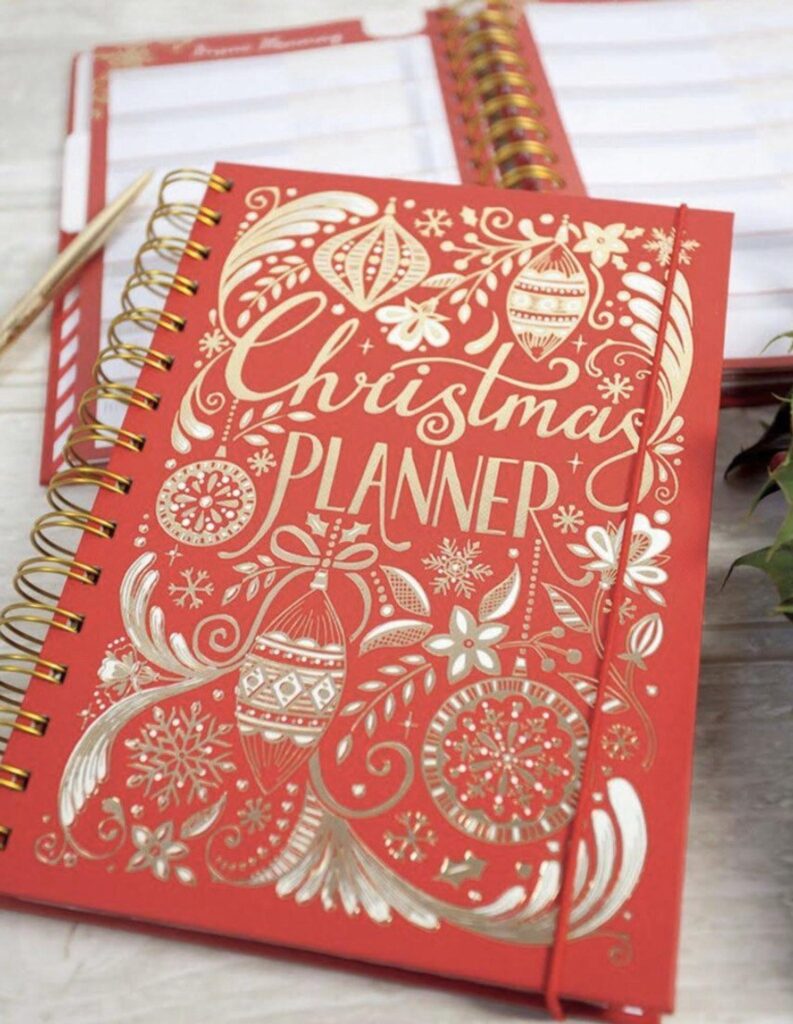 Printable Planner Companion Pages
You still love your Happy Planner, but sometimes you want a different style layout. Or maybe you are feeling creative and want more of a bullet journal style spread. Print a layout from the printable planner companion kit. Customize your weekly plans to fit what you want. Or mix and match.