How to Draw Succulents with Easy Step by Step Tutorials
We may earn a small commission for purchases made through affiliate links in this post. For more information go to our Privacy Policy.
Learning how to draw succulents to use in you planner or bullet journal is a great way to add some colors or character.
Create borders, headers, or just some simple black and white doodles. These easy to follow step-by-step cactus doodles and succulent doodles will bring you so much joy.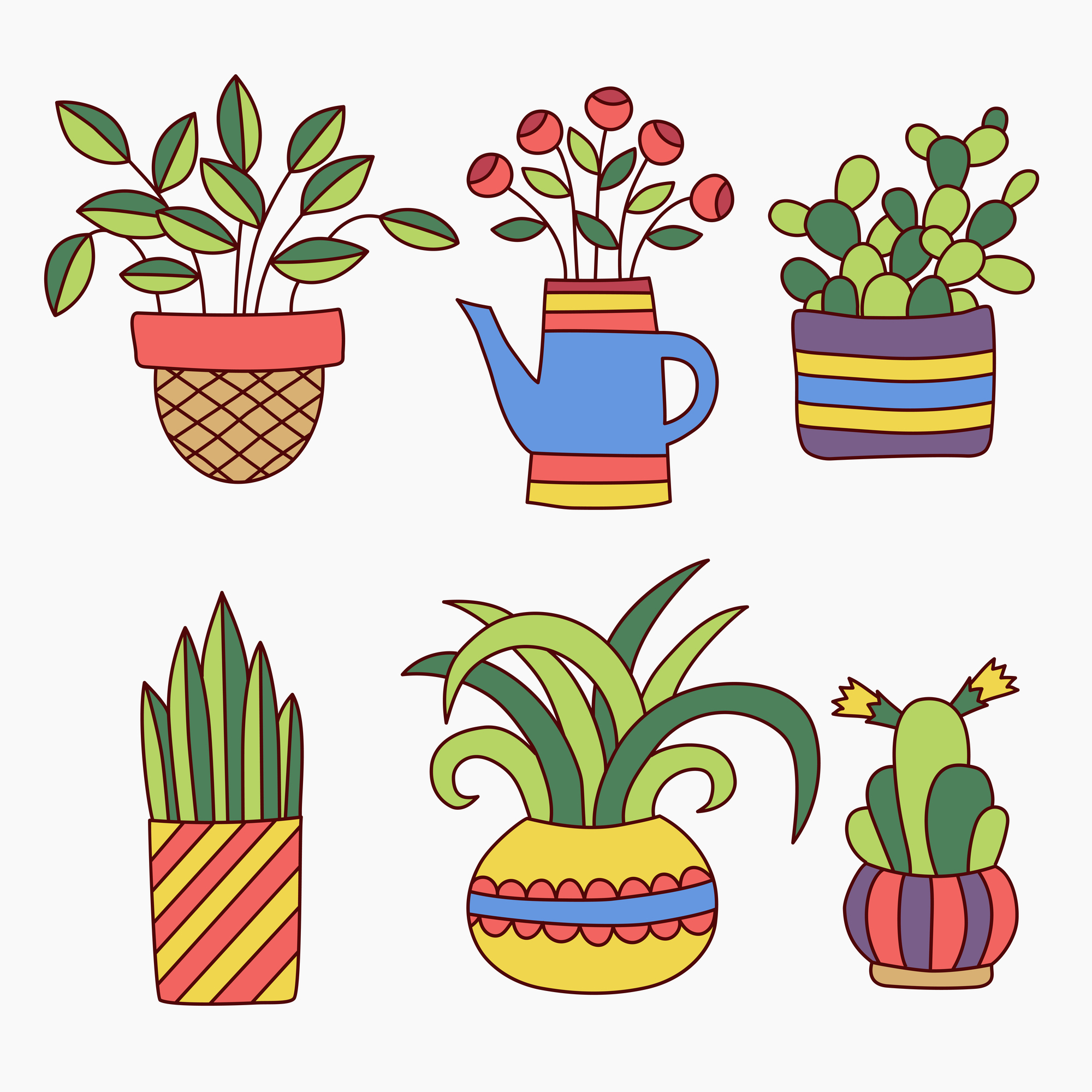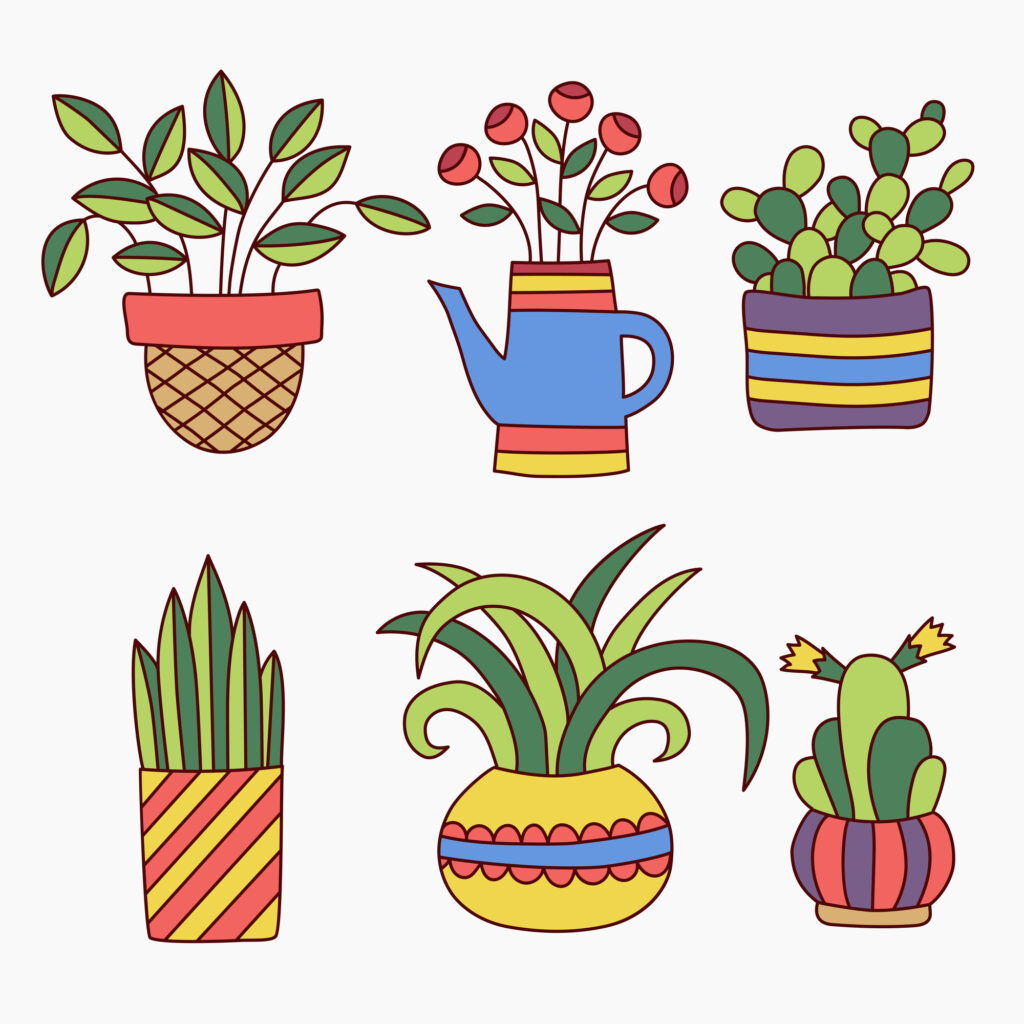 Start with simple drawings if you are just warming up. There are some pretty detailed succulents and some great coloring examples as well. Lots of succulent eye-candy.
Draw a succulent
There are different ways of drawing a succulent or cacti. These examples are mostly succulents and hanging plants in glass terrariums or plant pots.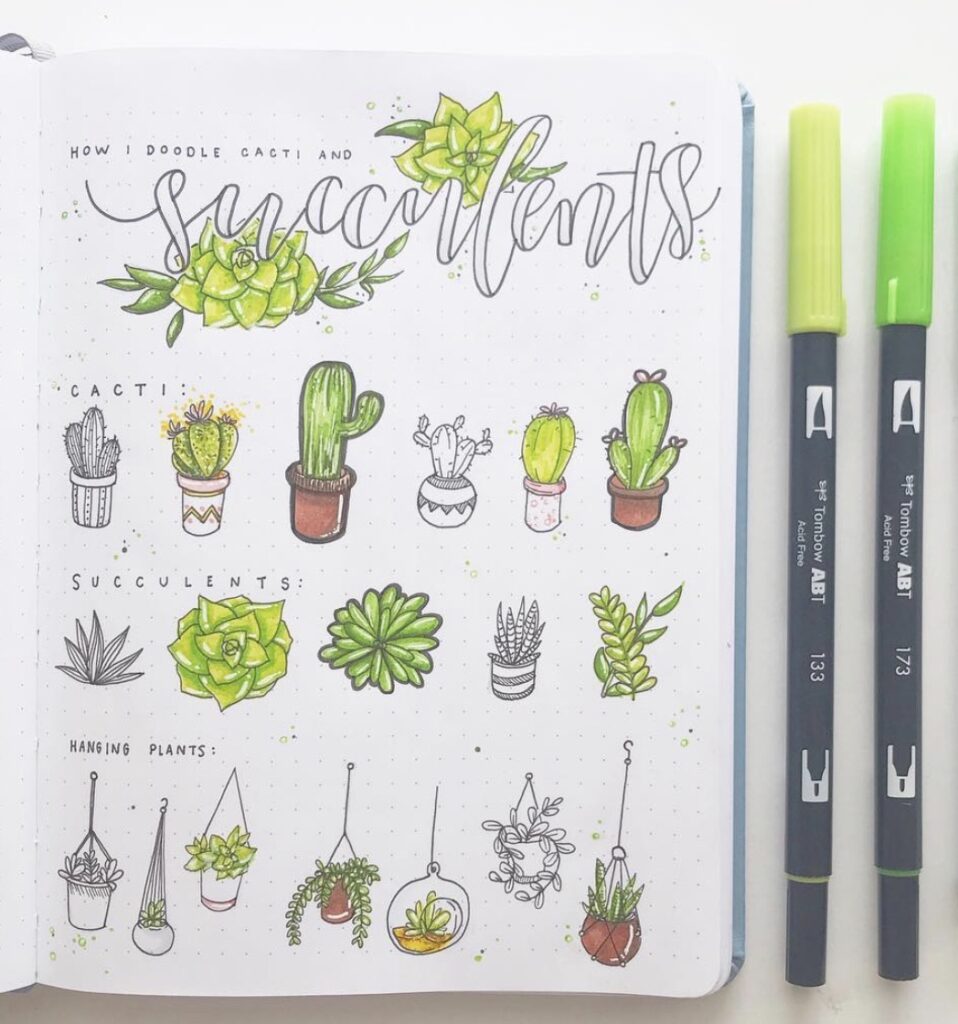 Mix and match all the different shades of green to create a calming and creative spread with your cactus or succulent plants.
These make great mood tracking pages if you have a range of greens. It is also possible to color them in a range of different greens and browns to add some more texture.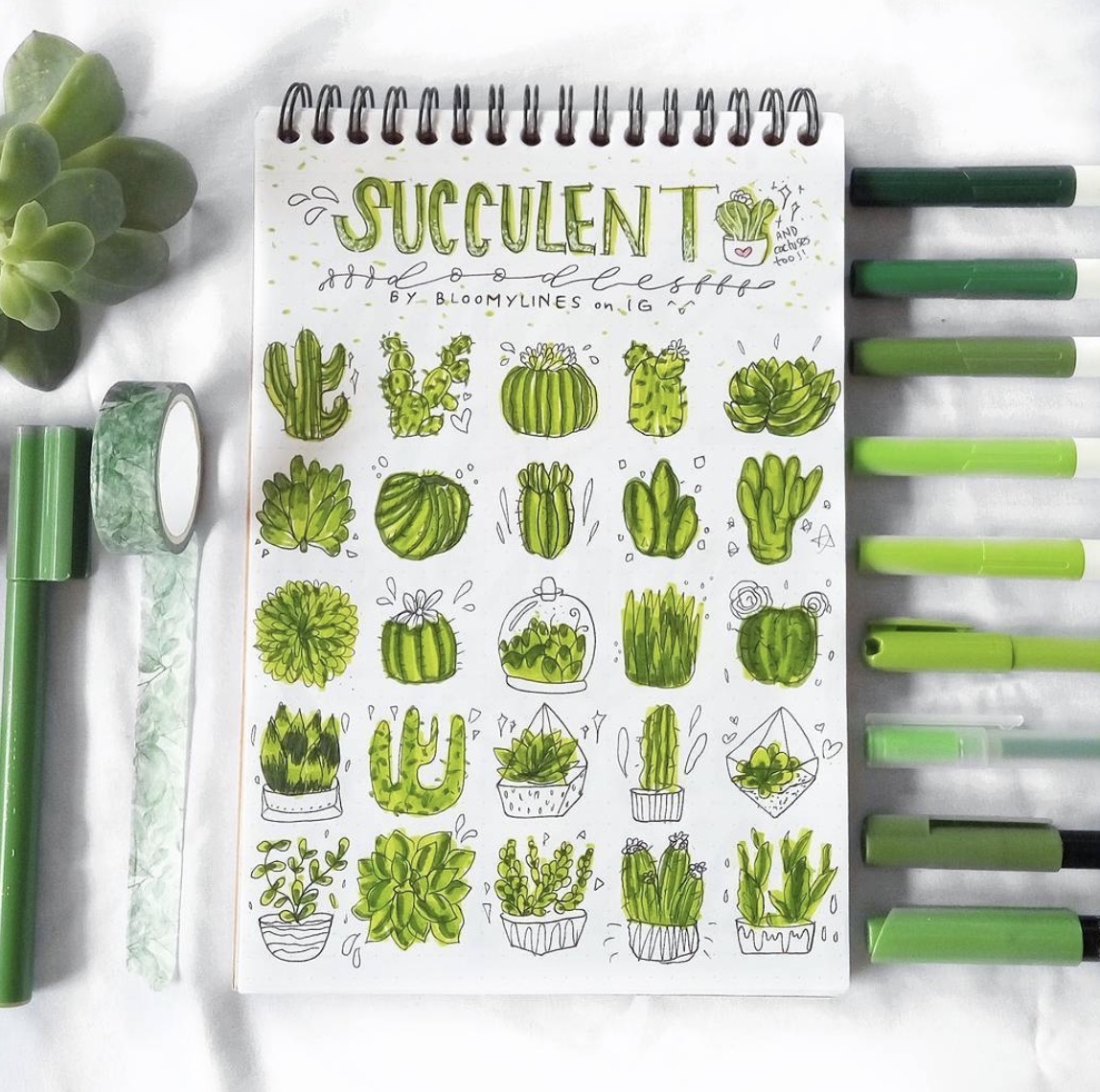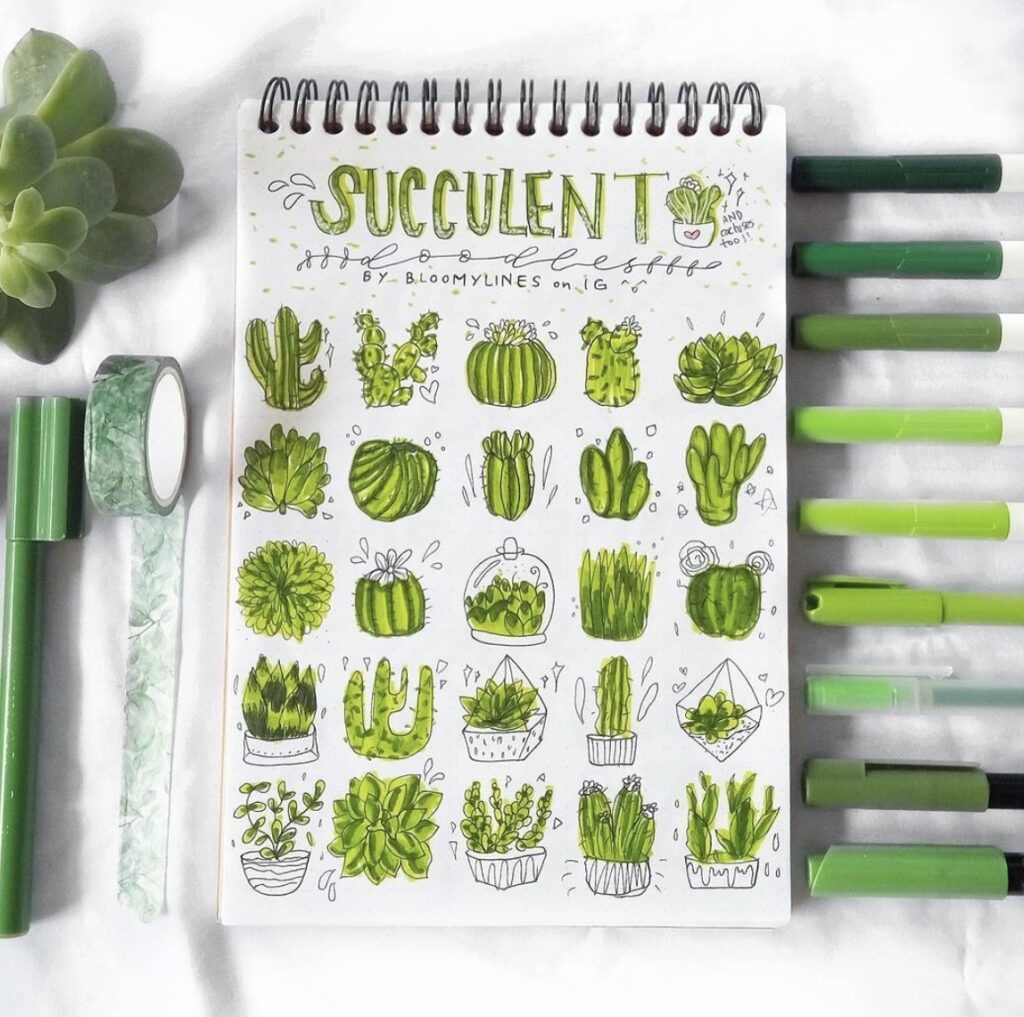 Drawing a more detailed succulent like this hen and chick is easy when you follow the easy step-by-step tutorial. Just remember to draw your guidelines very lightly. This makes them easier to erase.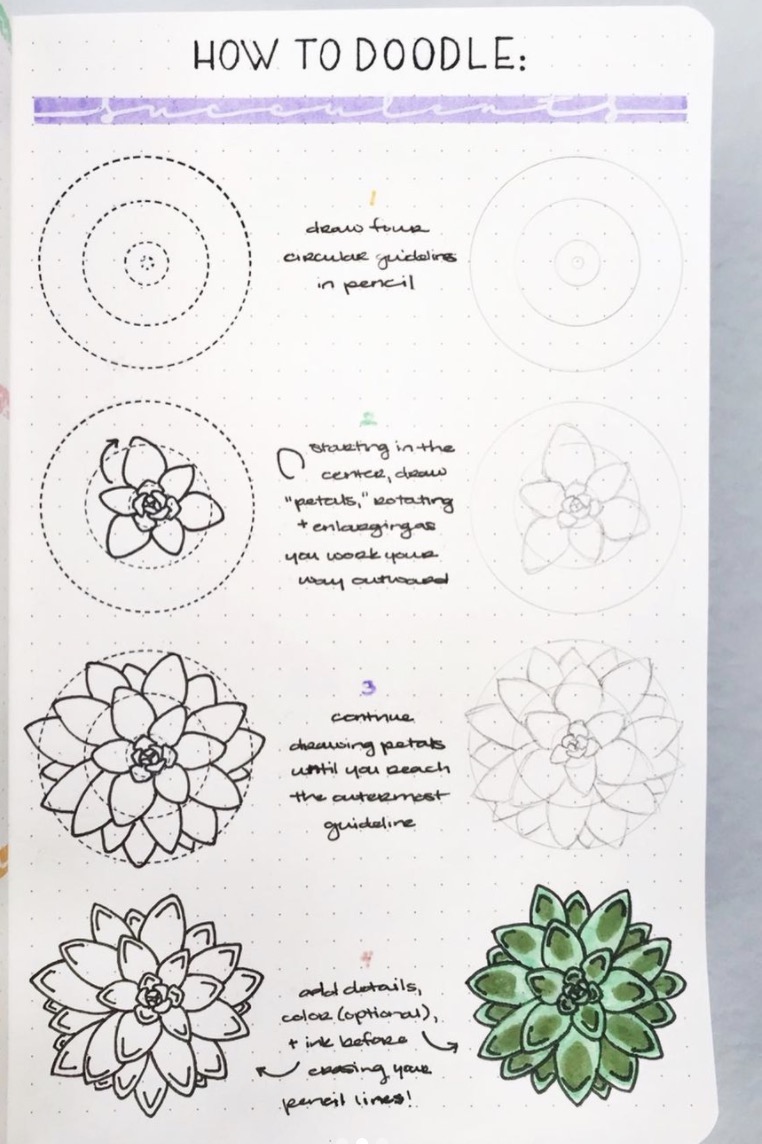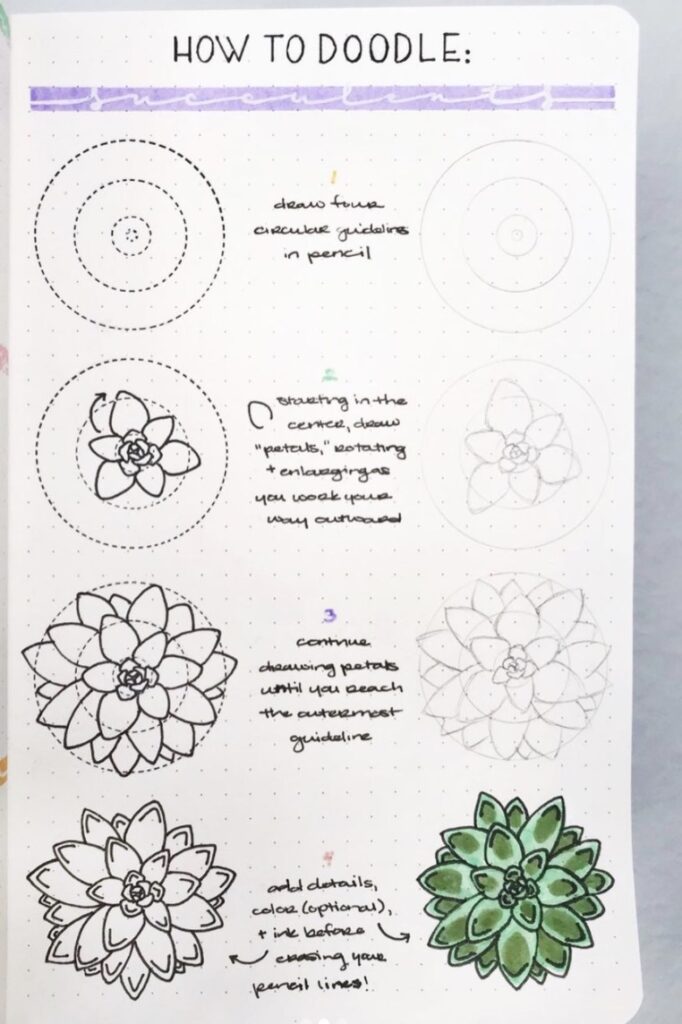 I love these simple line drawings, especially in black and white. You can do this with a white gel pen on black paper or just follow the lines and draw them in black on your journal page or planner spread.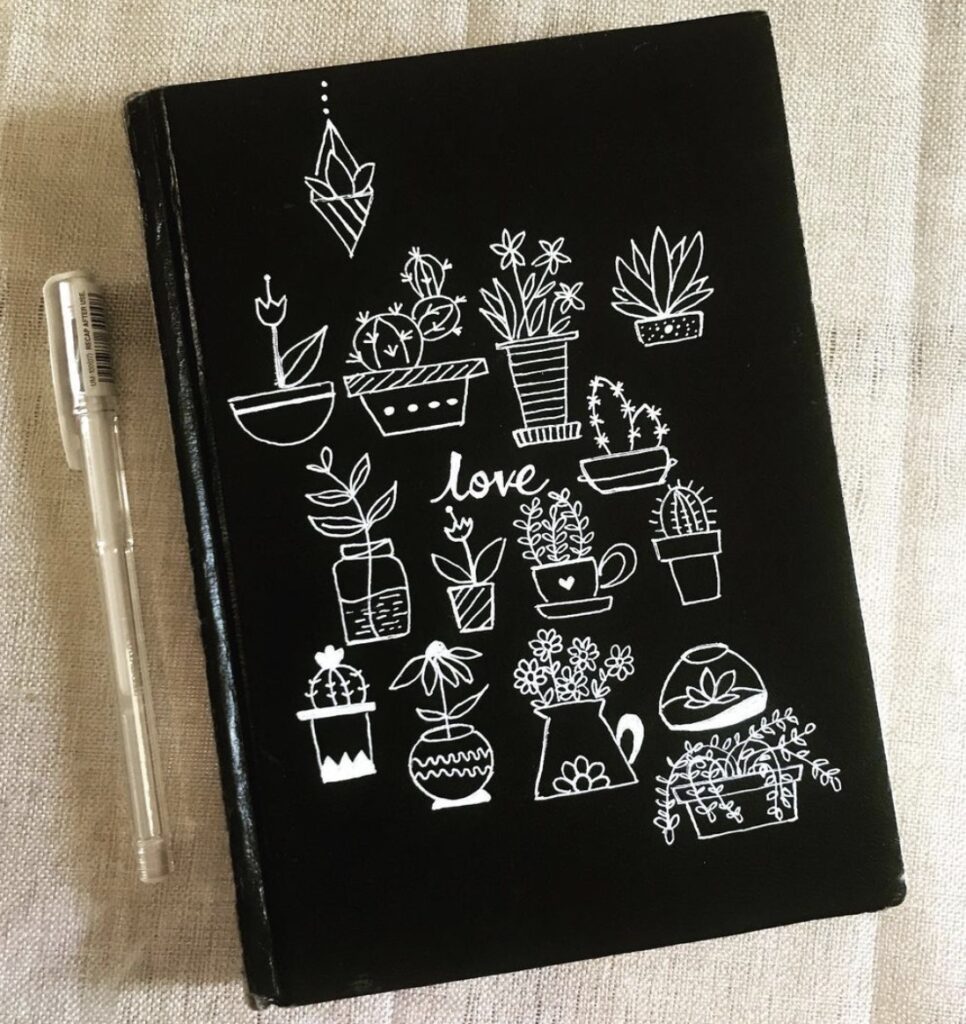 Easy as one, two, three, these succulent doodles are super easy to copy. Add them to your drawing dictionary.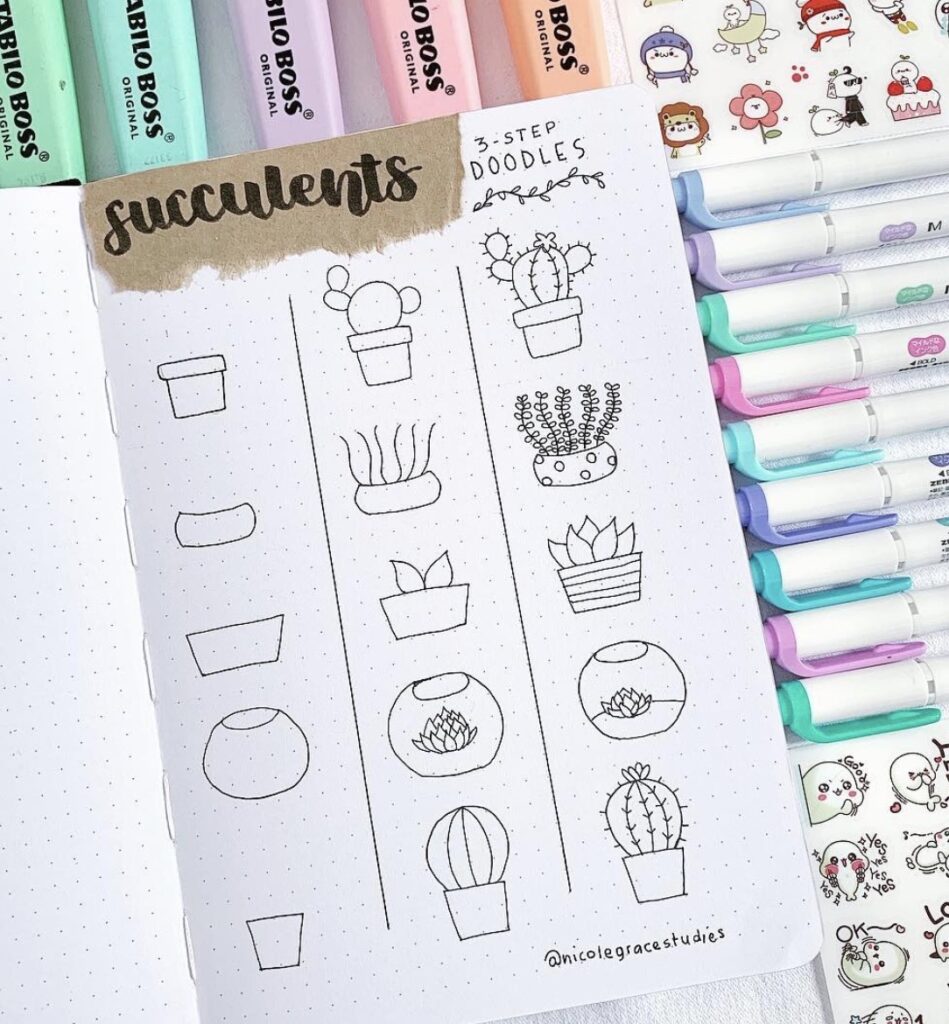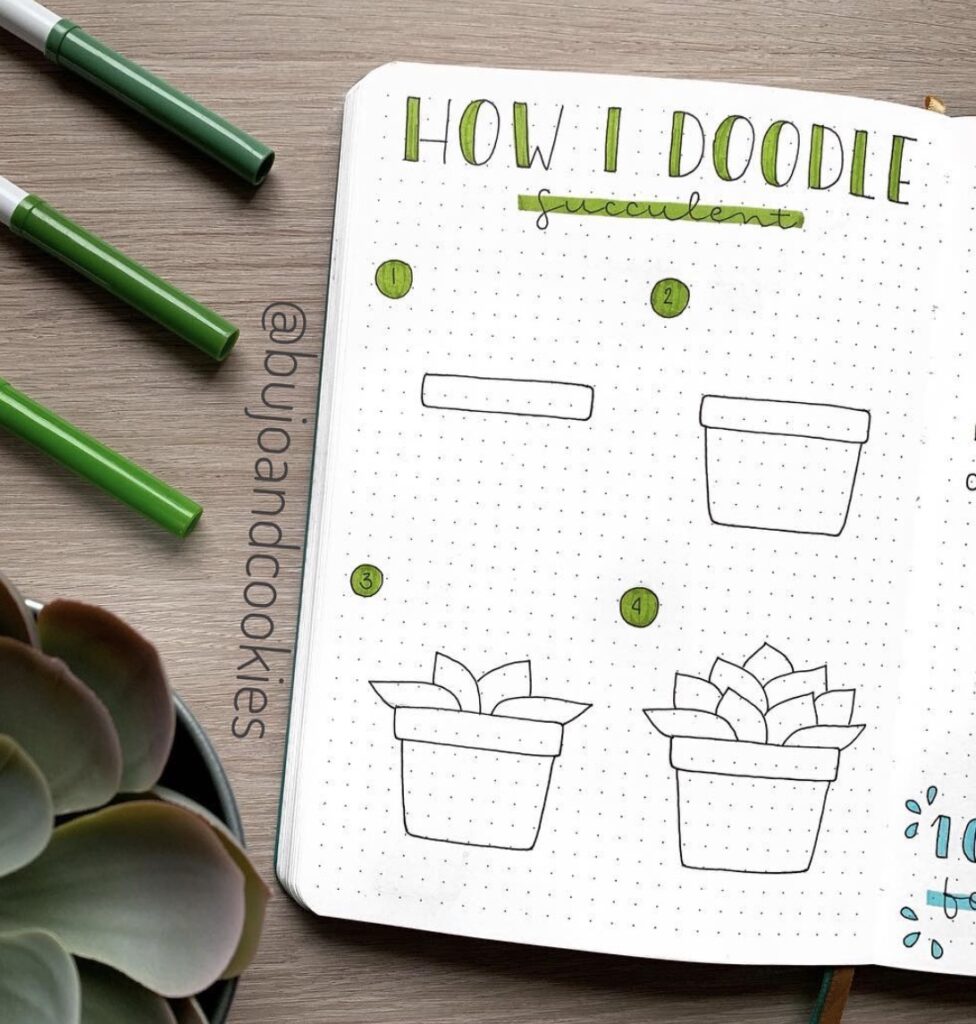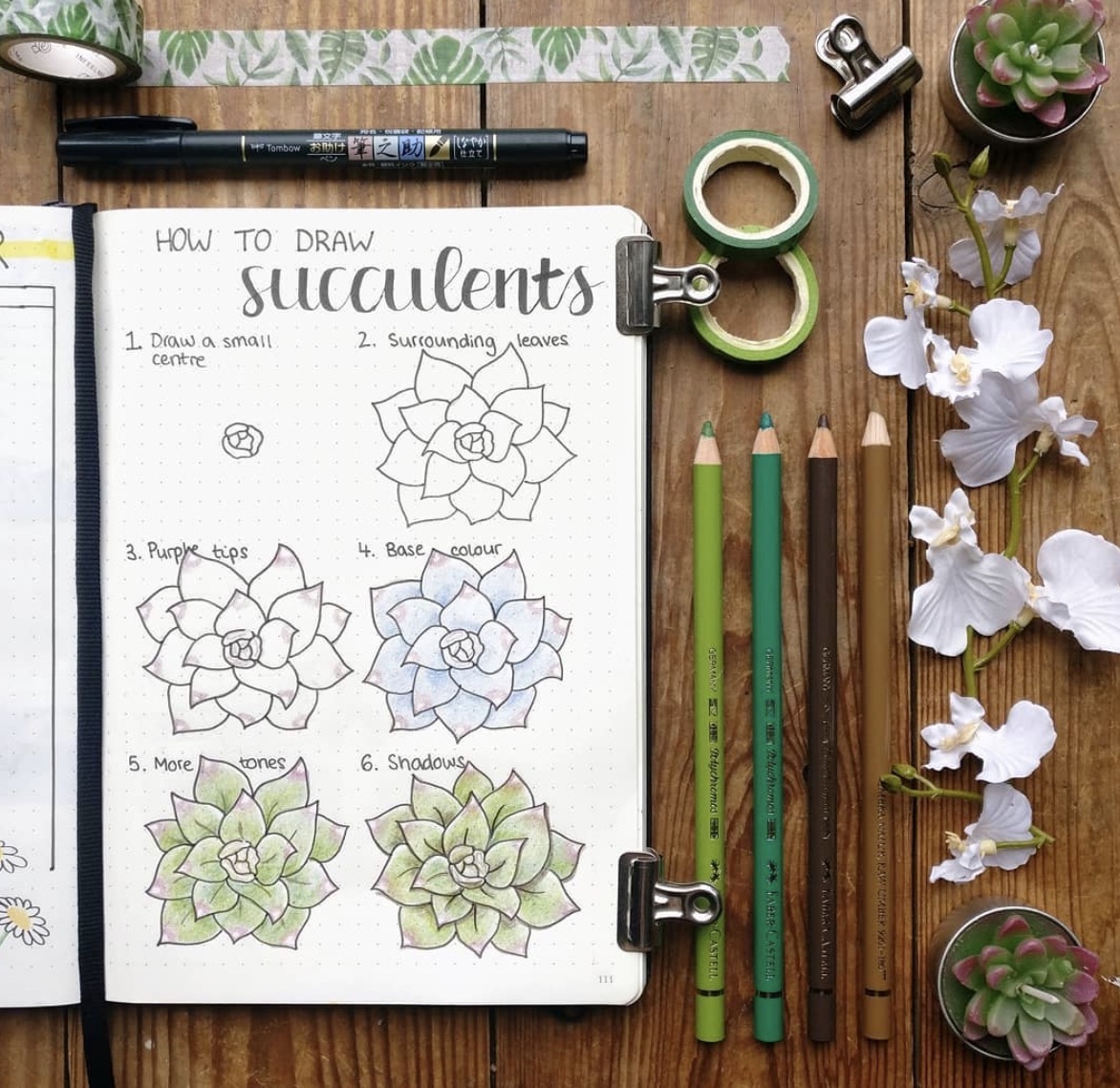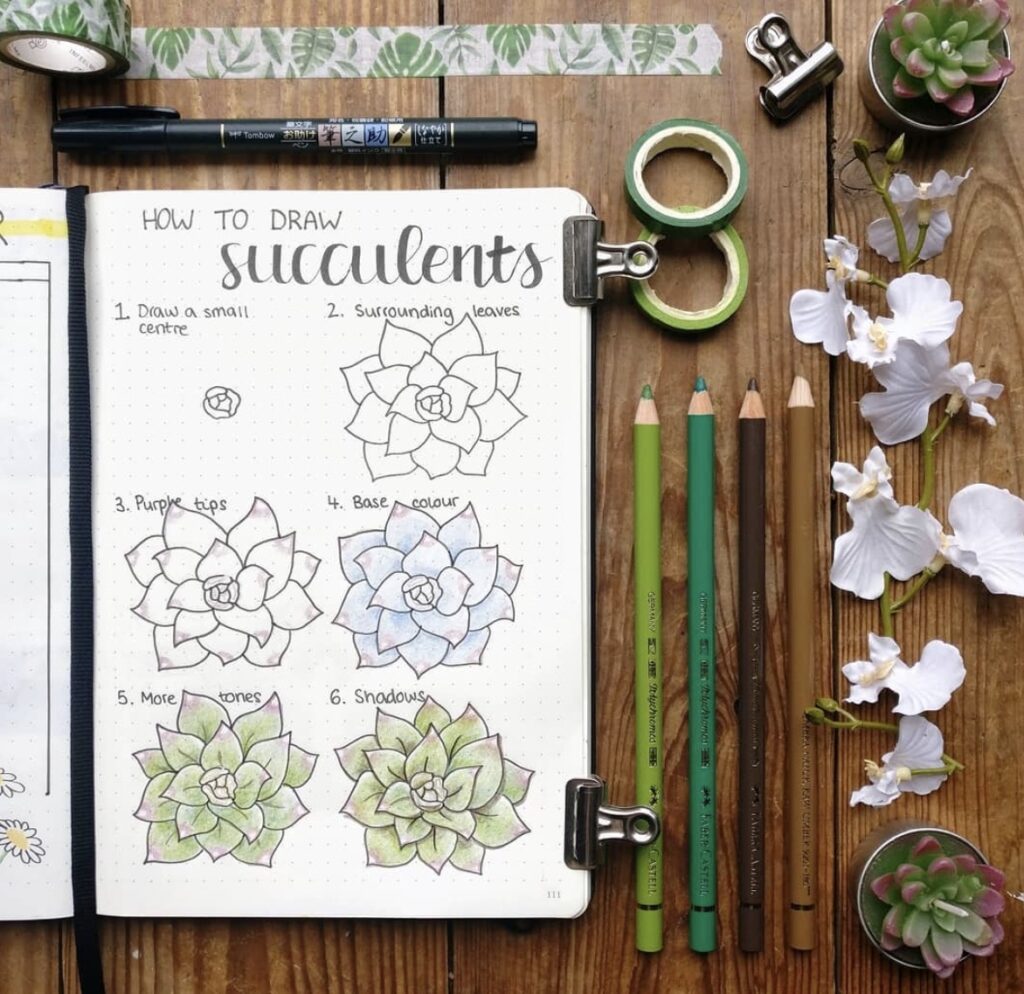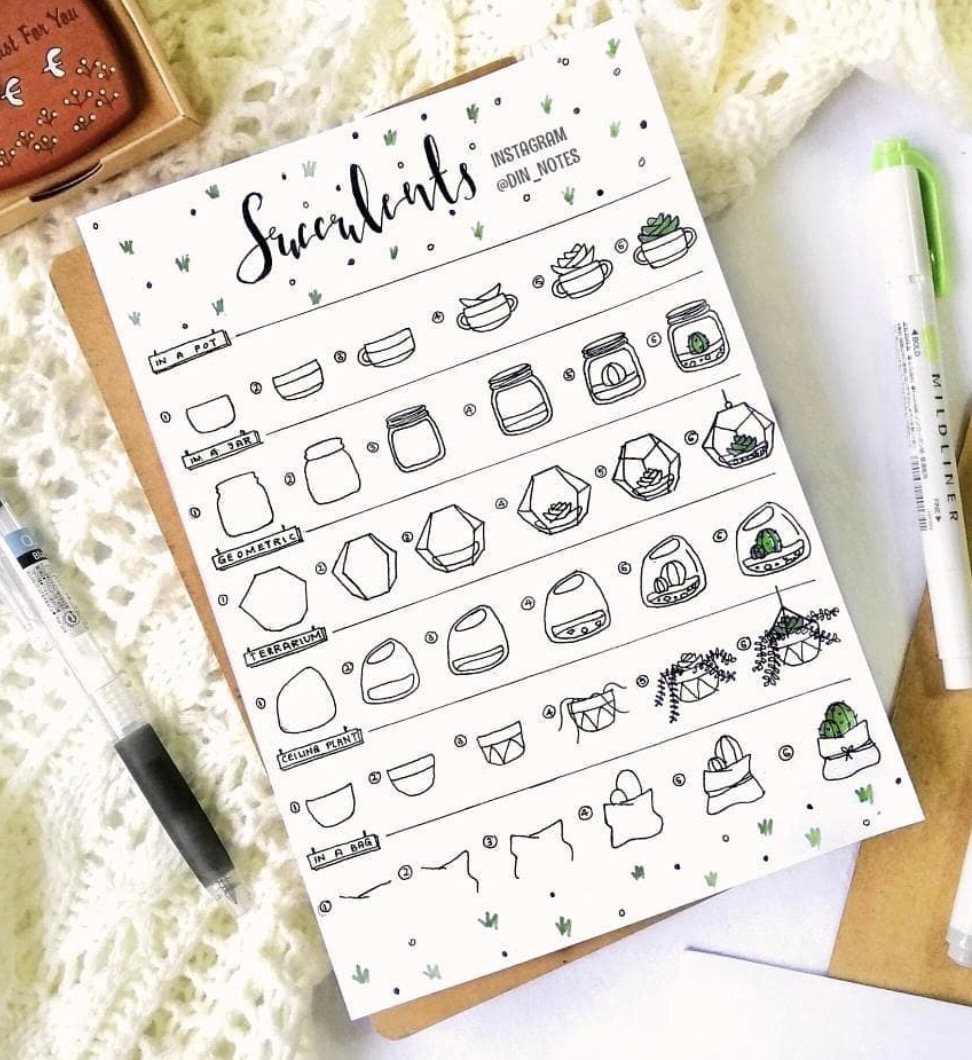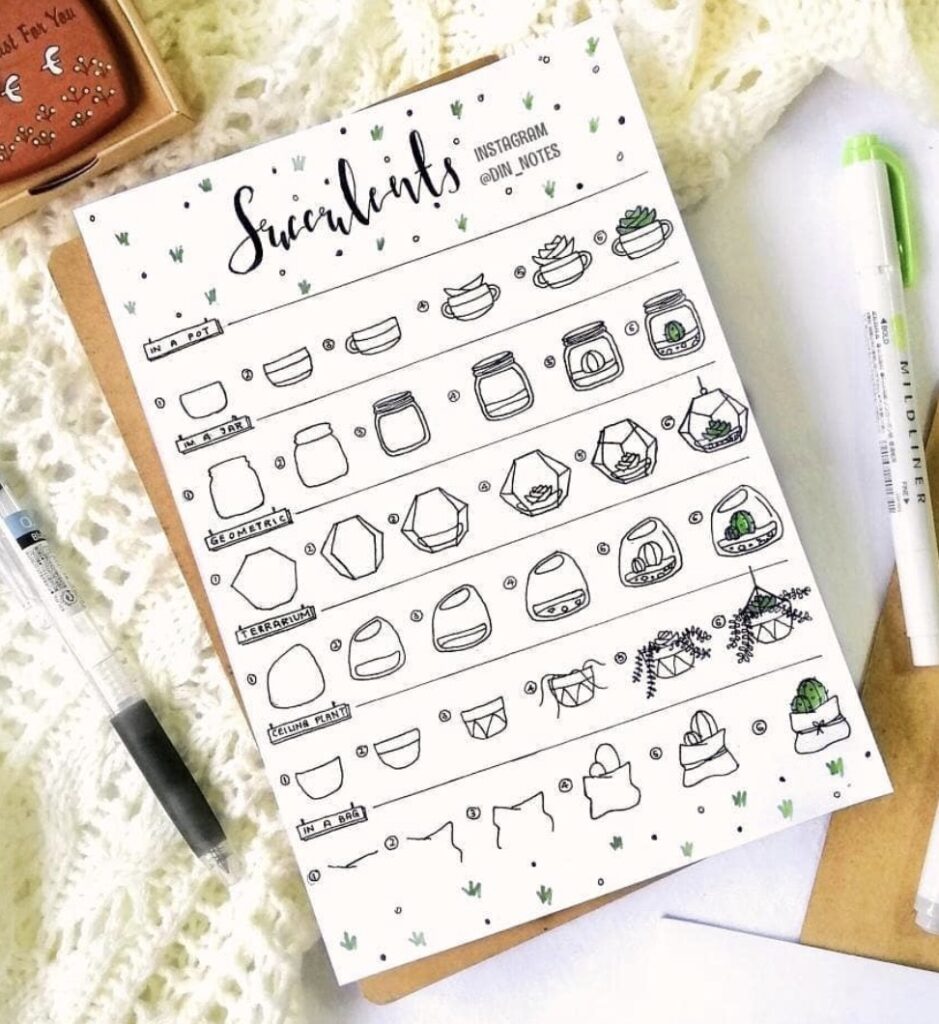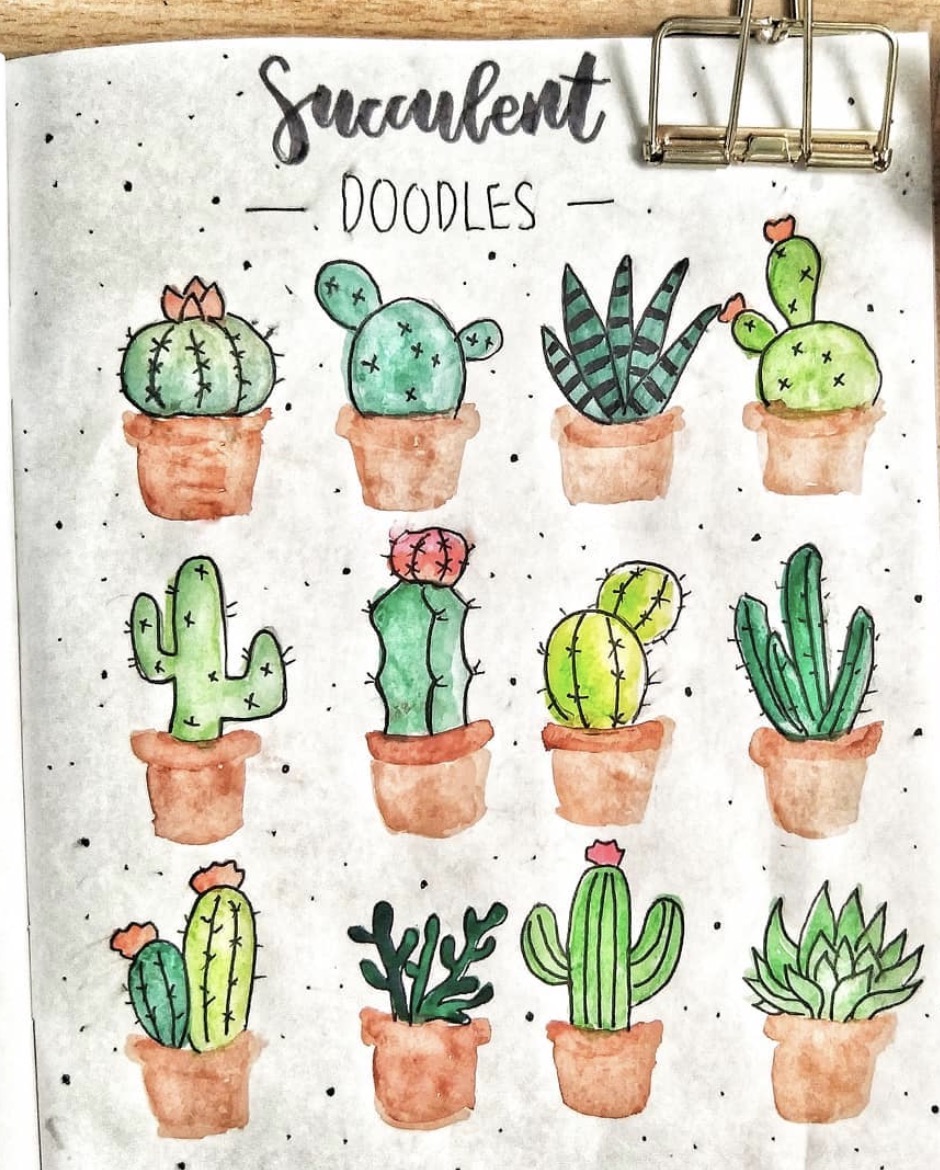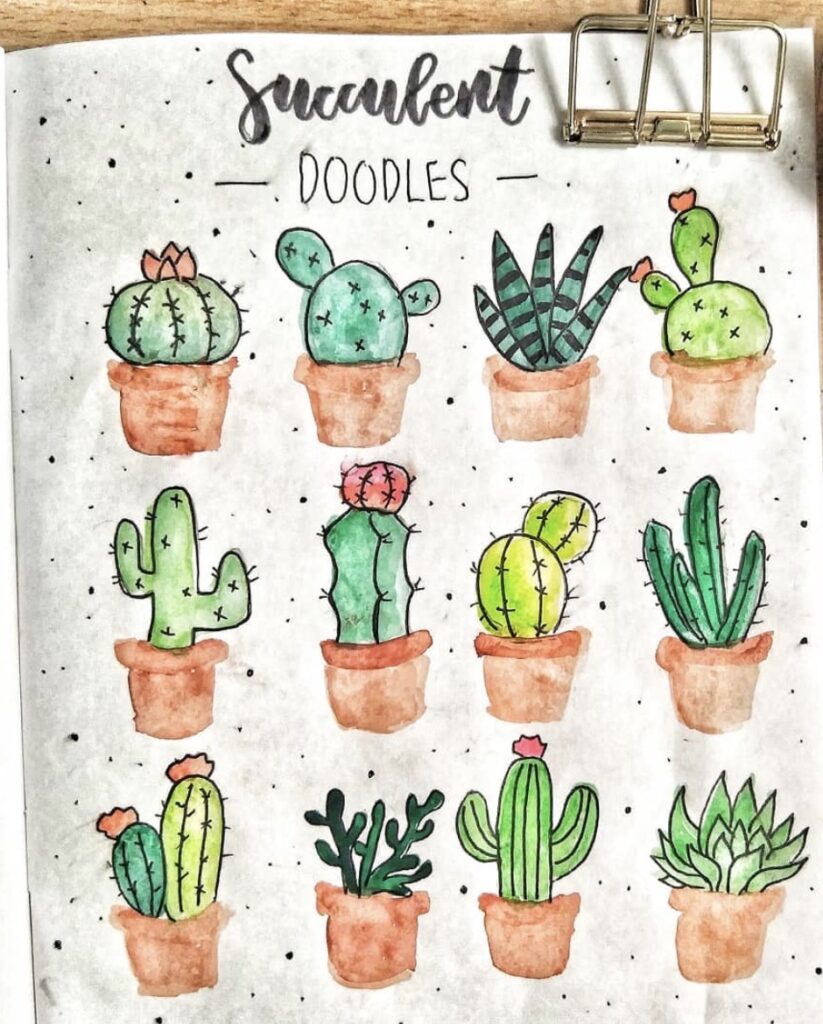 How do you draw an easy cute cactus?
These cactus doodles are a great way to add other types of succulents to your bullet journal or planner.
Don't forget that adding the little extras are what make your drawings and doodles even more unique and full of character.
Start with the 3 easy steps and move up to the more complicated drawings as you go.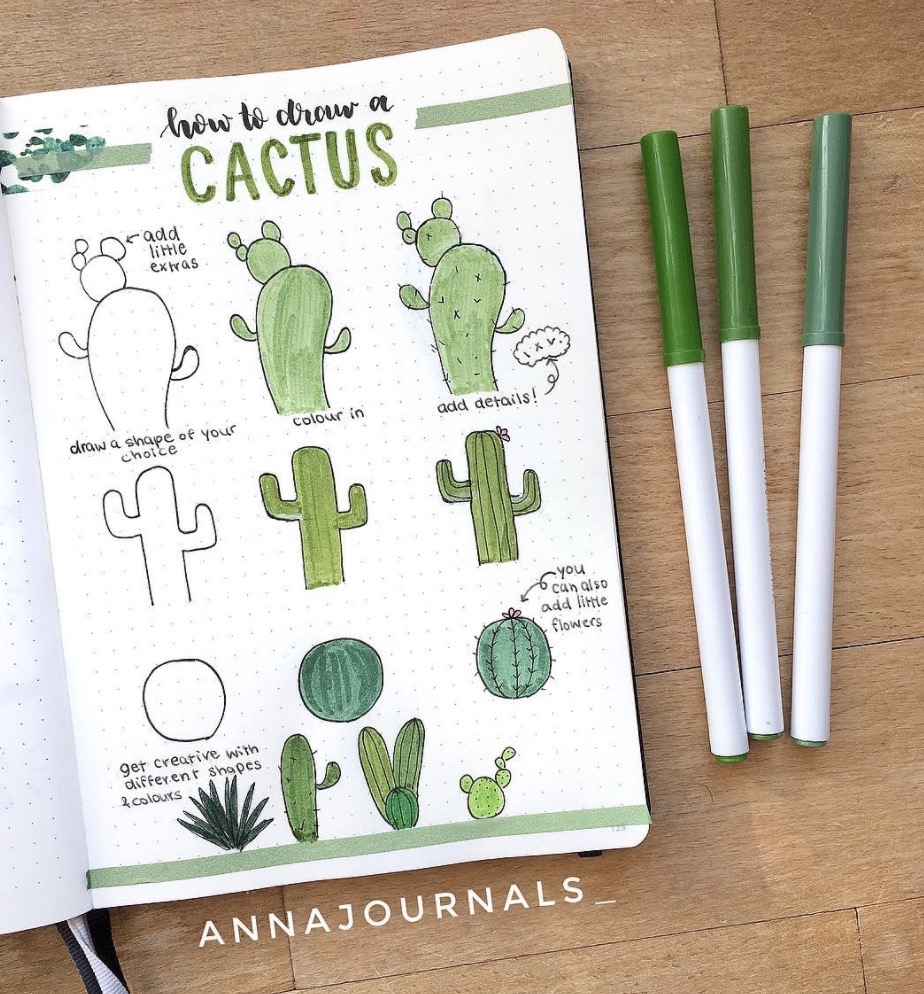 These step by step cacti are very simple and having them drawn in a tan planting pot makes them feel even more like your minimalistic room decor.
If you want to turn them into some cute Kawaii drawings, all you need to do is add some sweet little faces to them.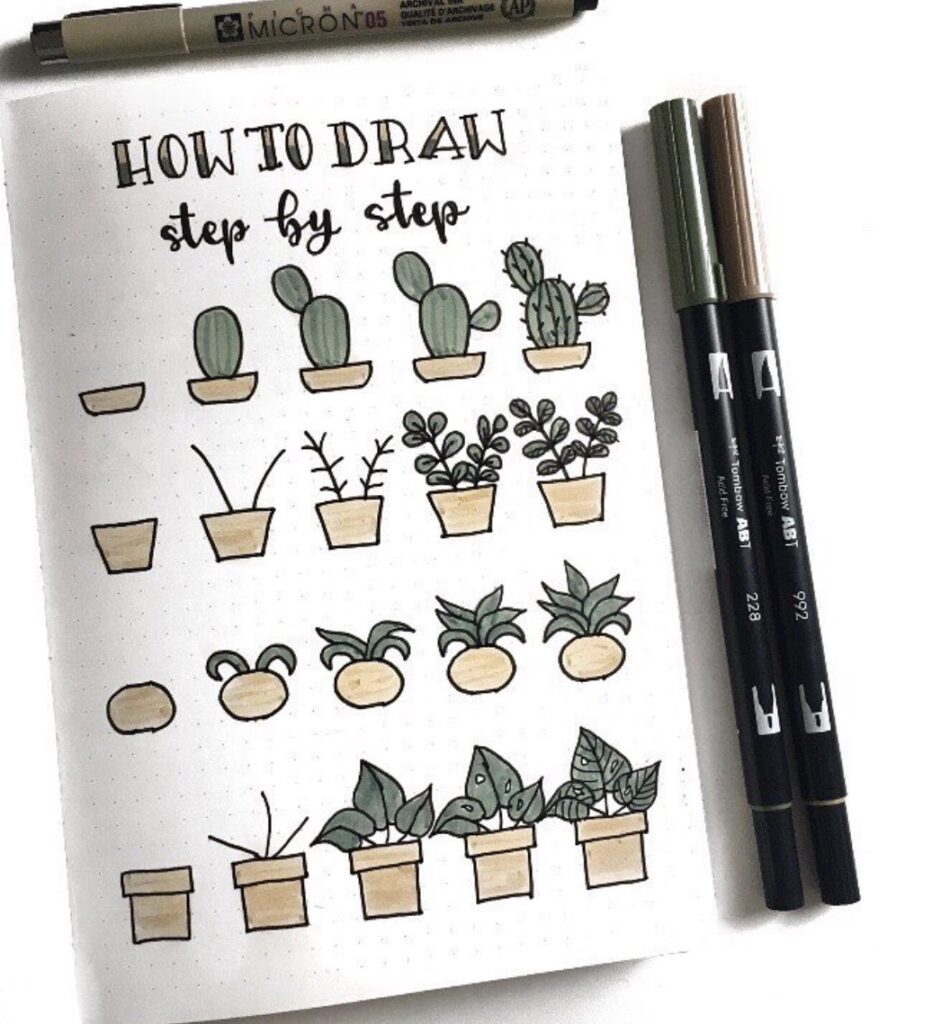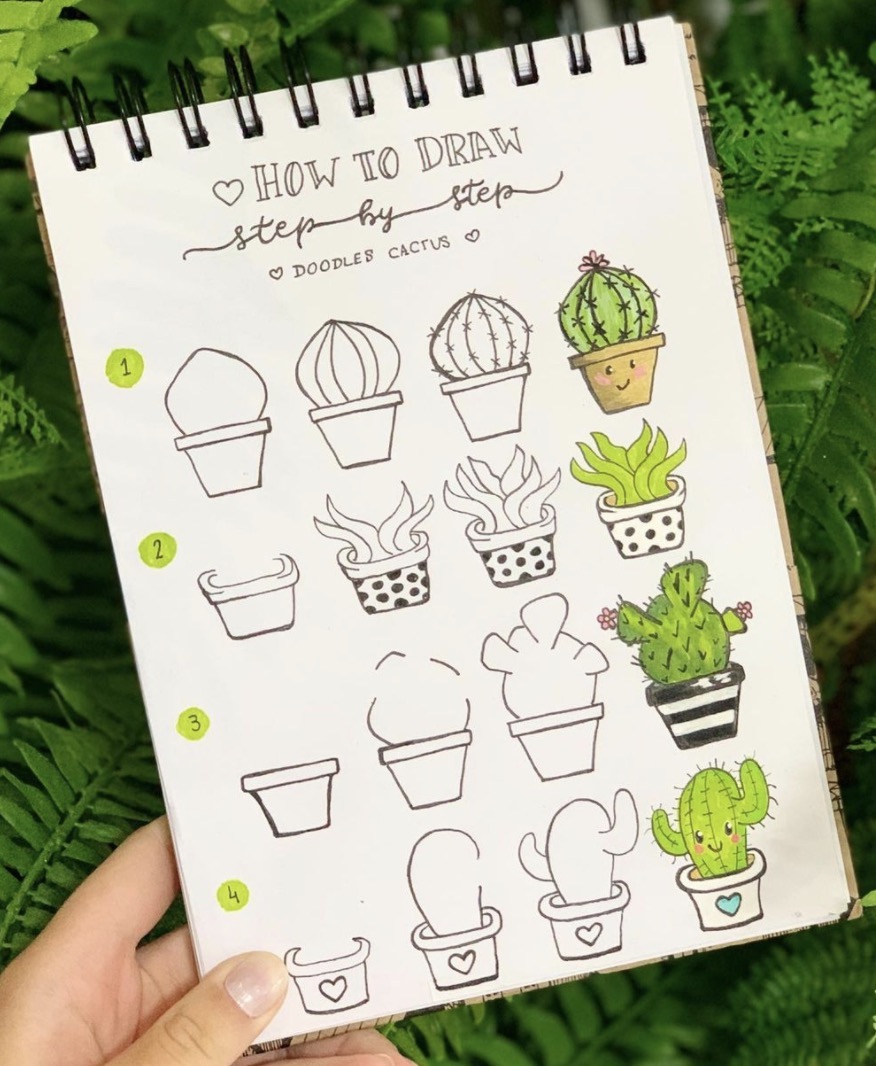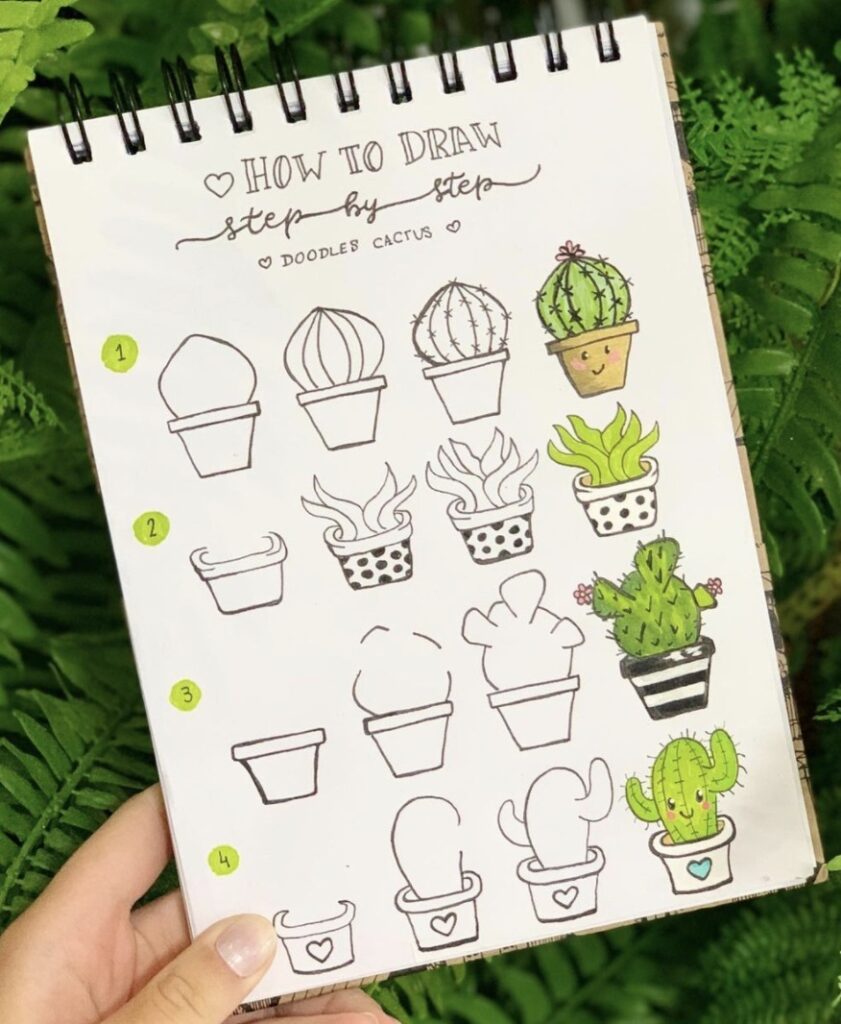 Color your cactus drawings with different shades of green. Pops of color to show the cactus flowers adds even more adorable character.
Check out the last cactus on this tutorial page. See how it curves to the side? This adds motion and increases your emotional response to the drawing. Try adding some variety and extra details to your own drawings.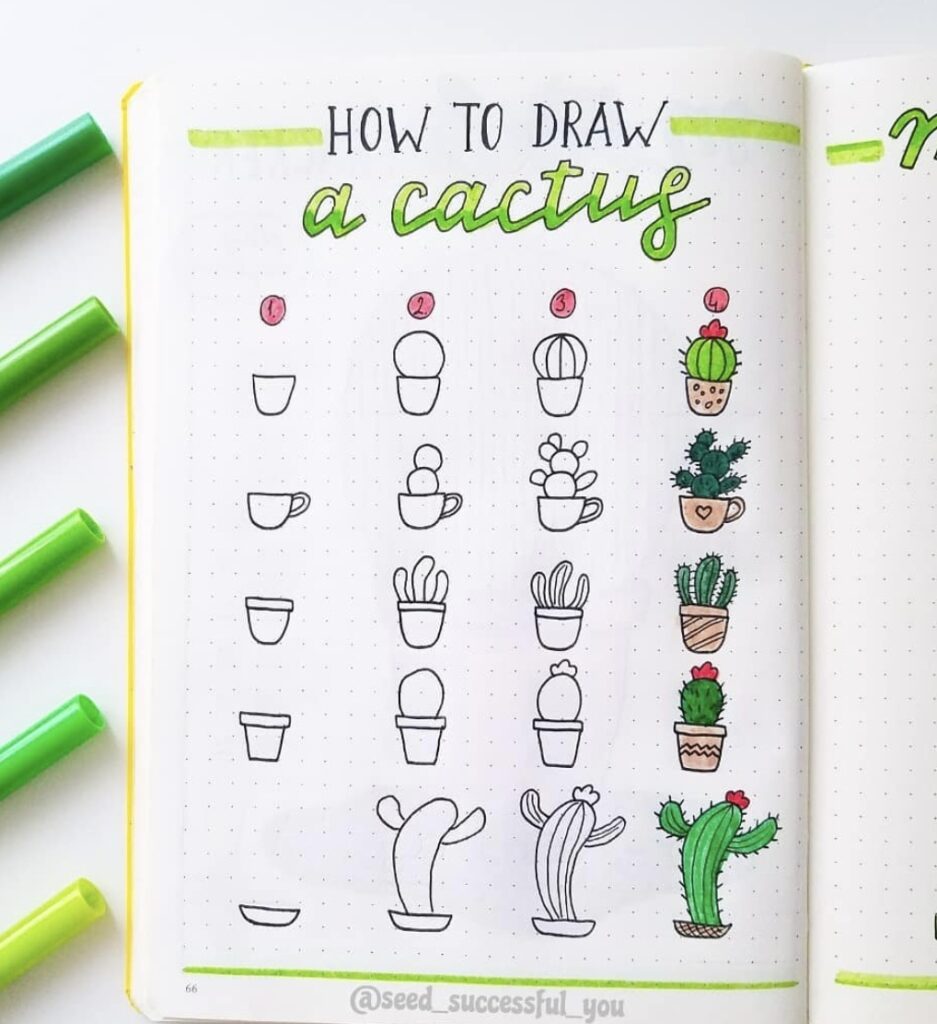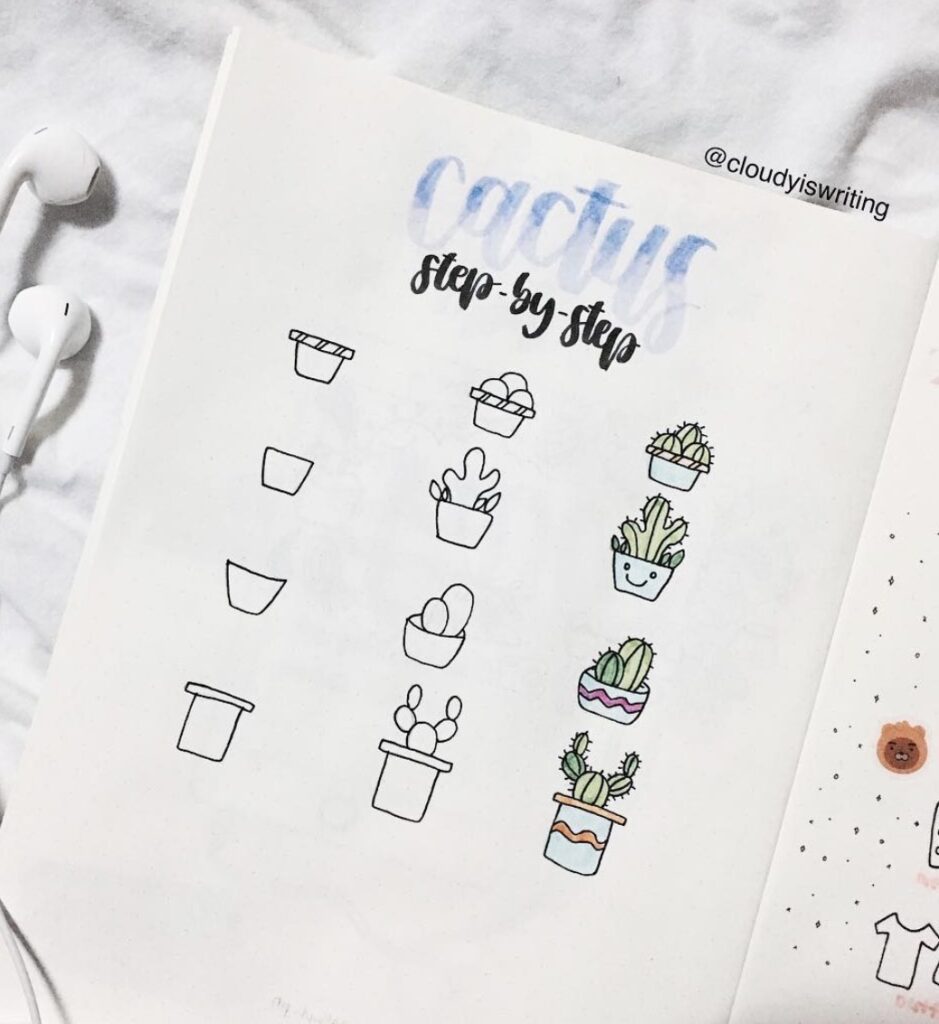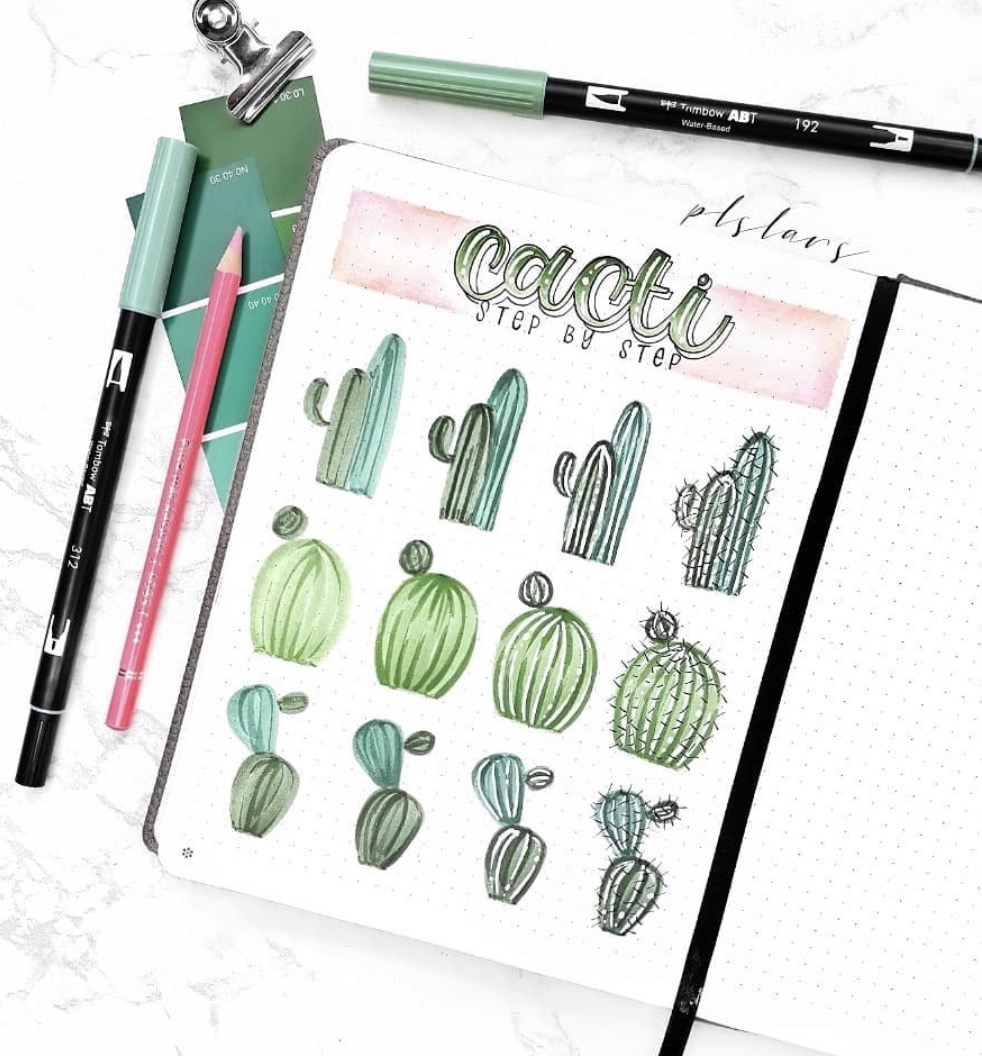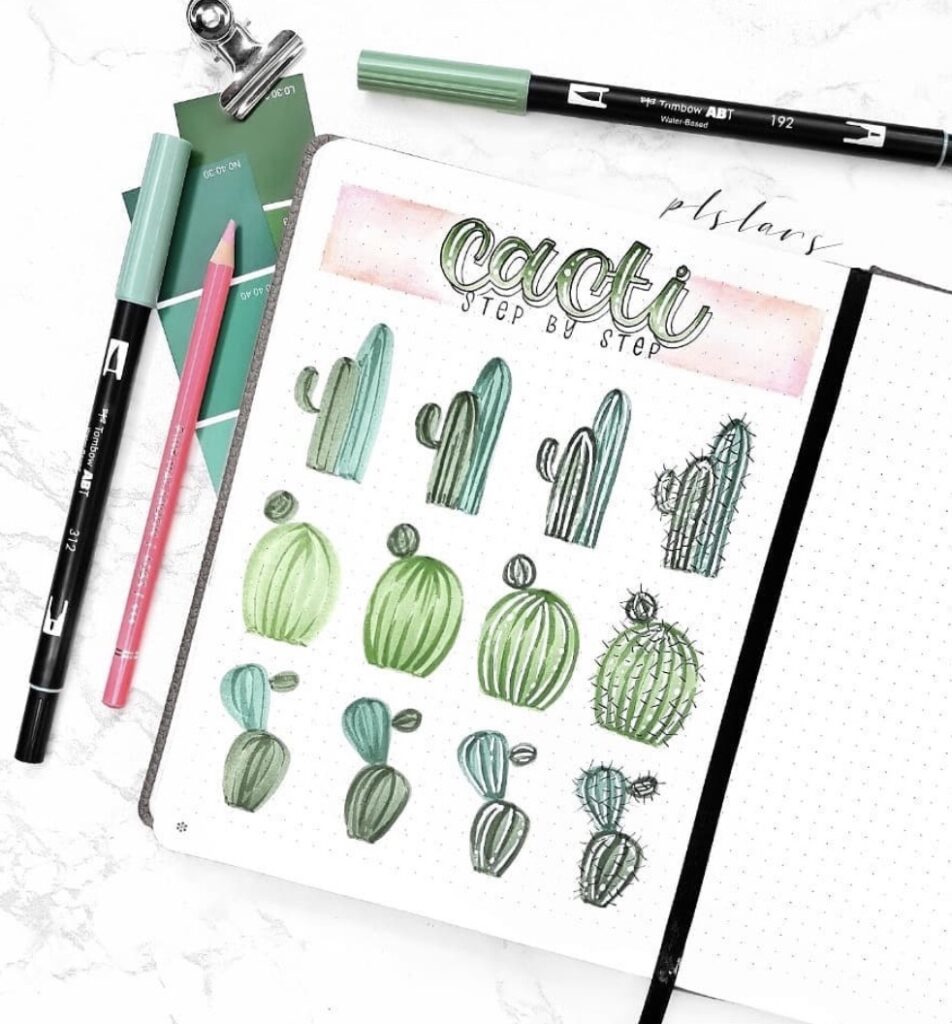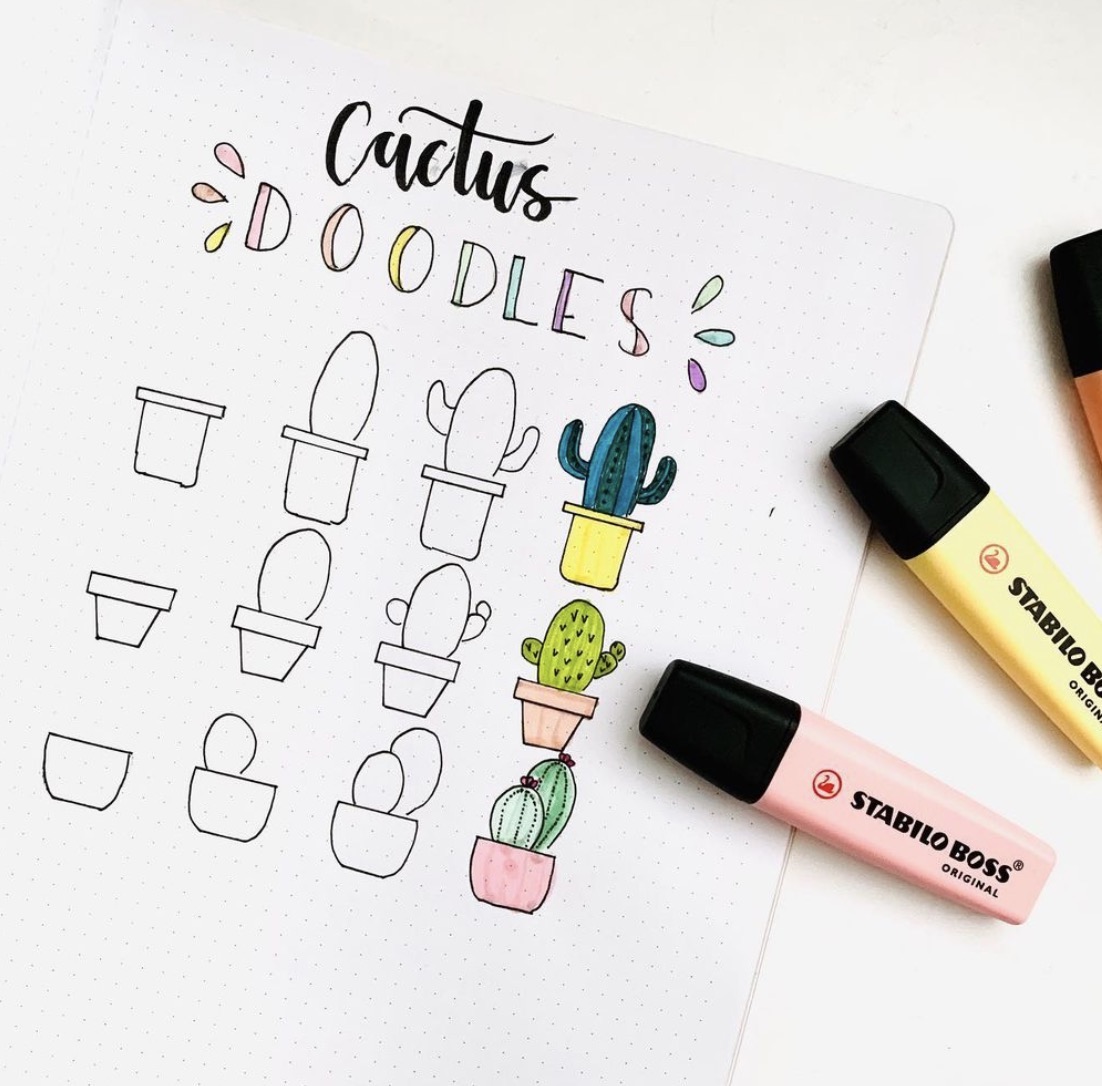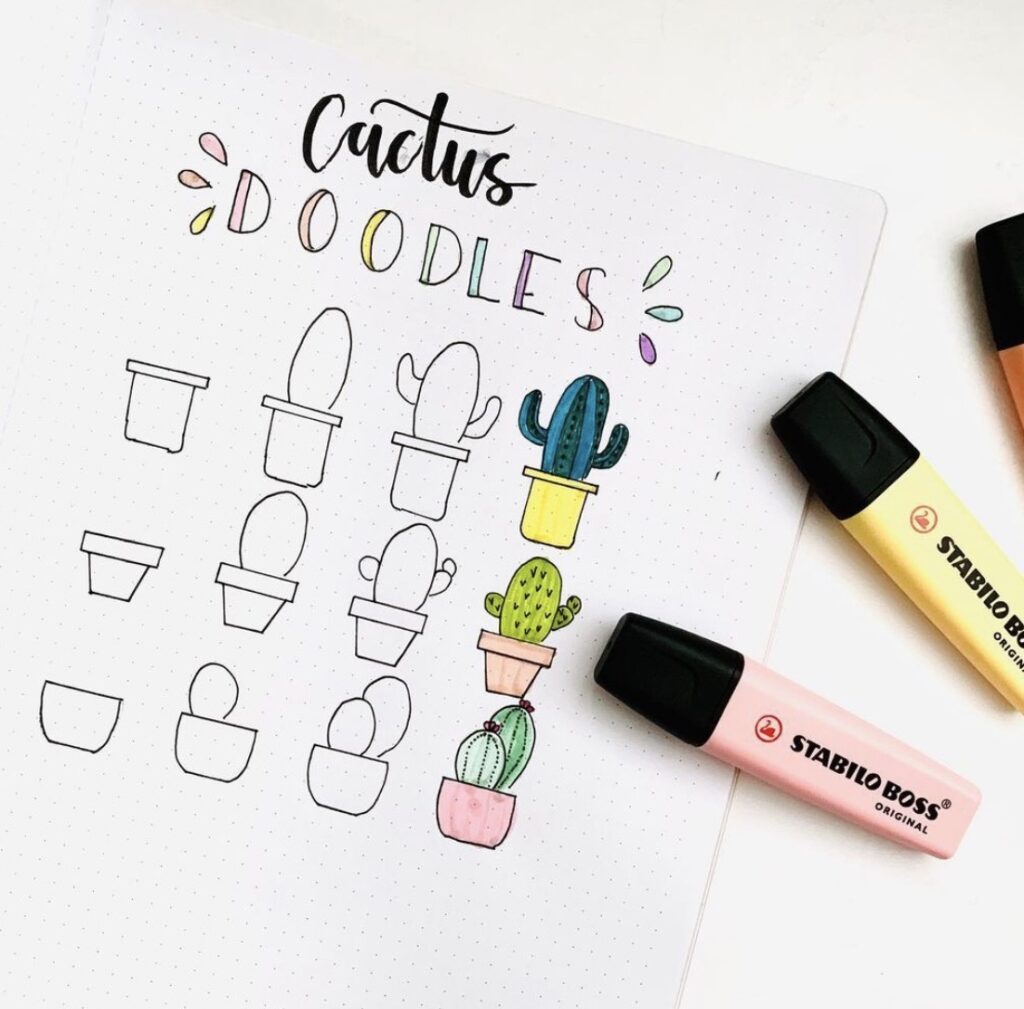 Learn how to draw a cactus with this adorable set of step-by-step doodles. The pop of color on the tea cup is so cheery and makes you just want to smile.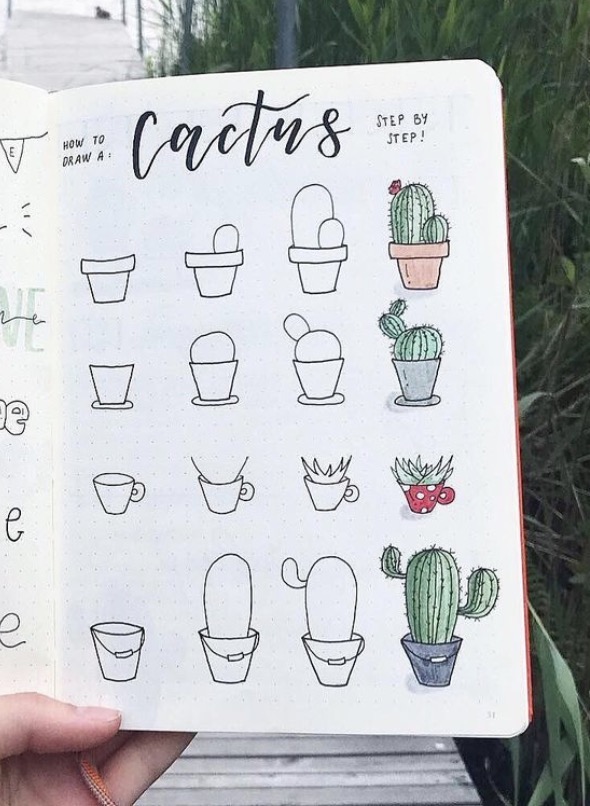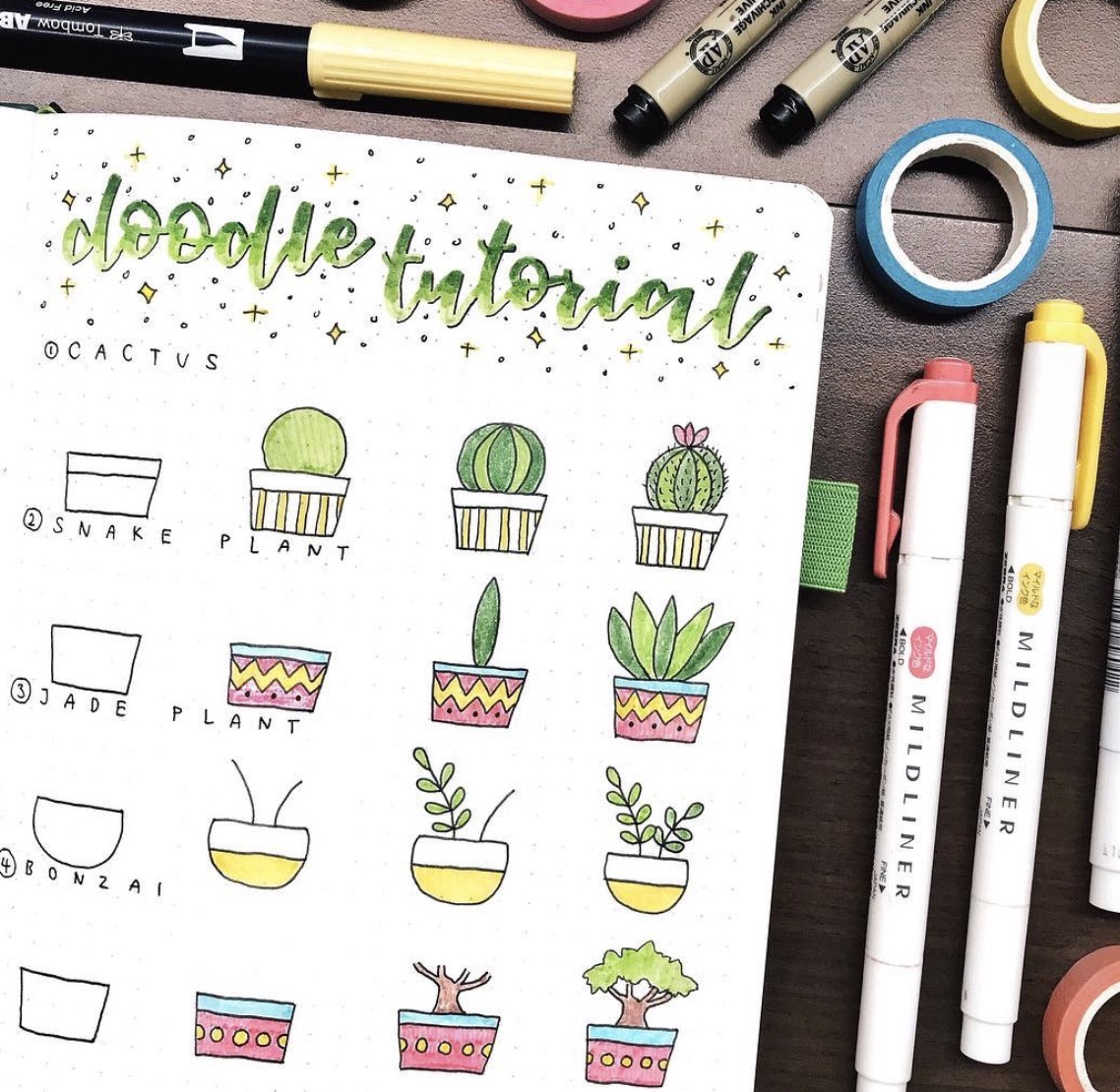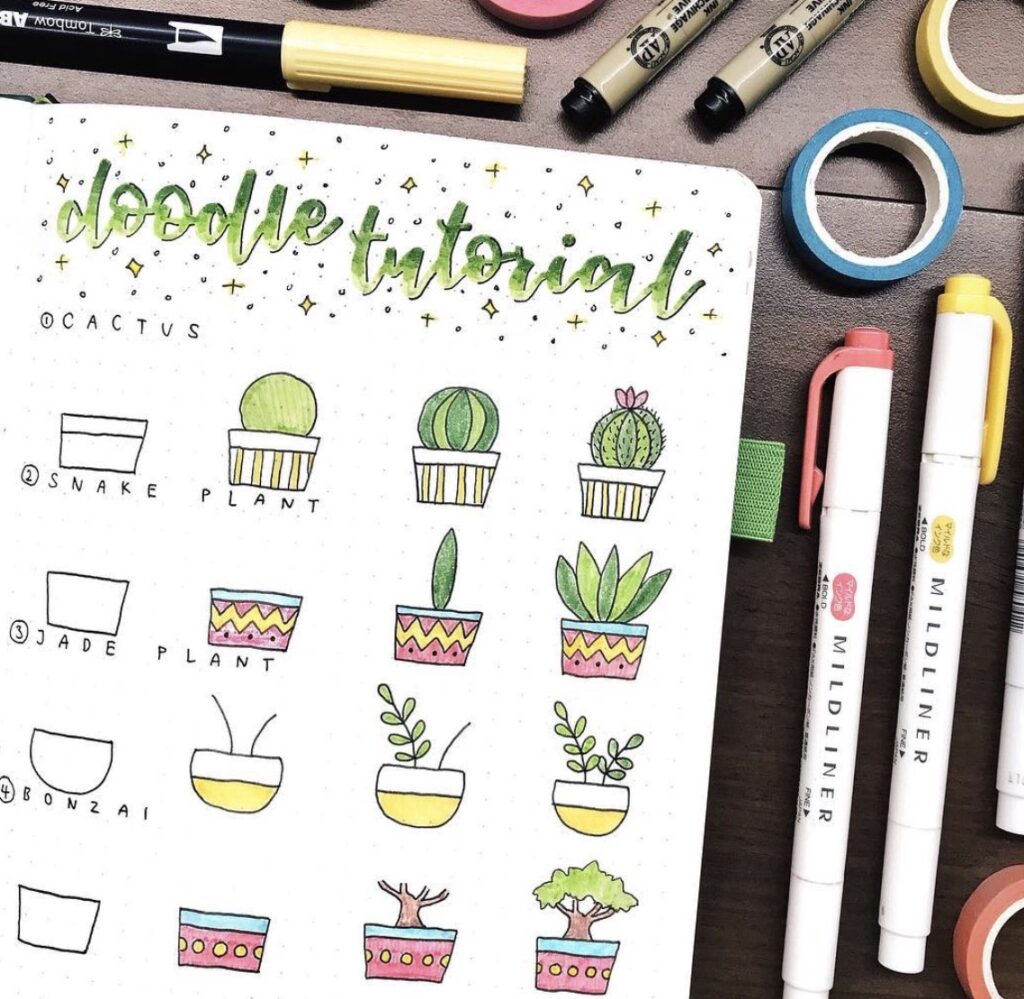 Adding colorful details with markers (like these) will give your plant doodles more character and help you to blend them into whatever seasonal spread you are drawing them on. (Read more about markers for bujo and planners here).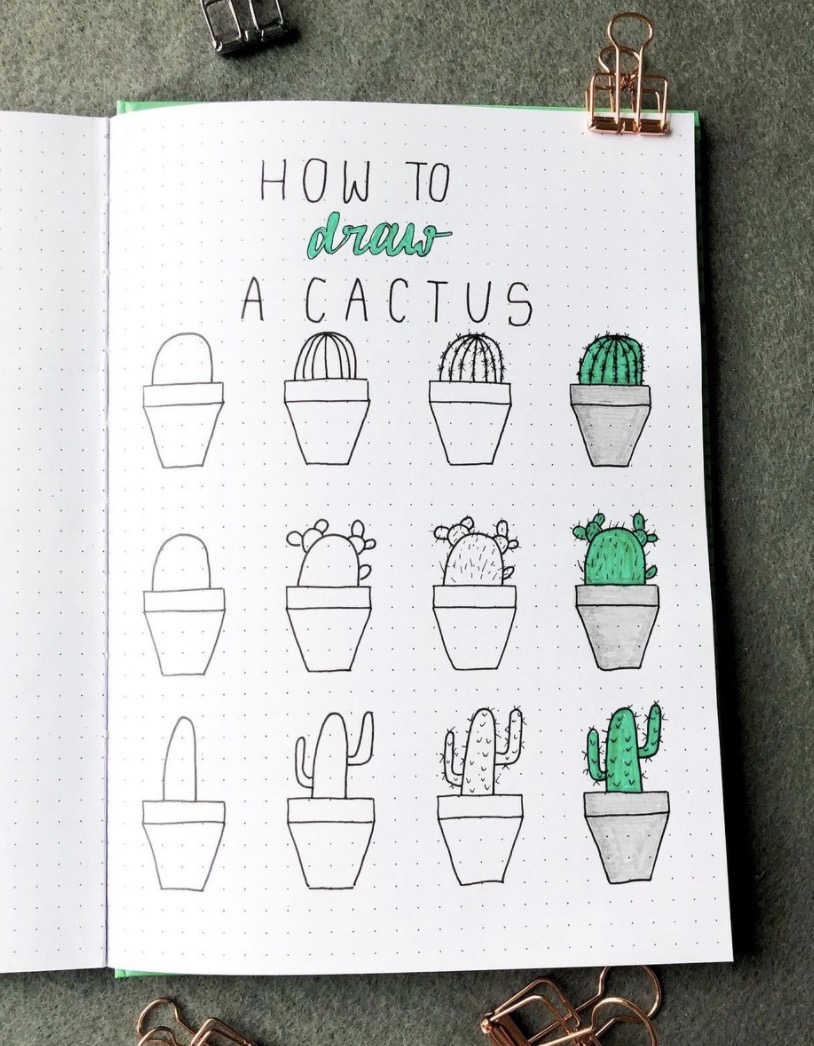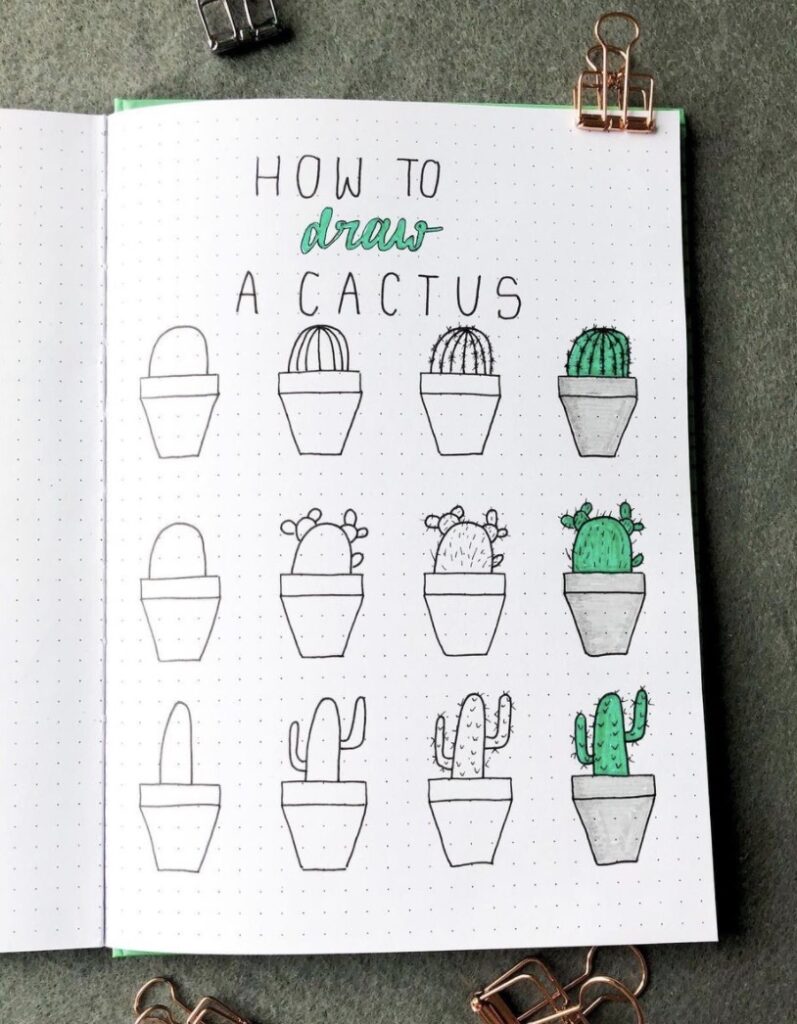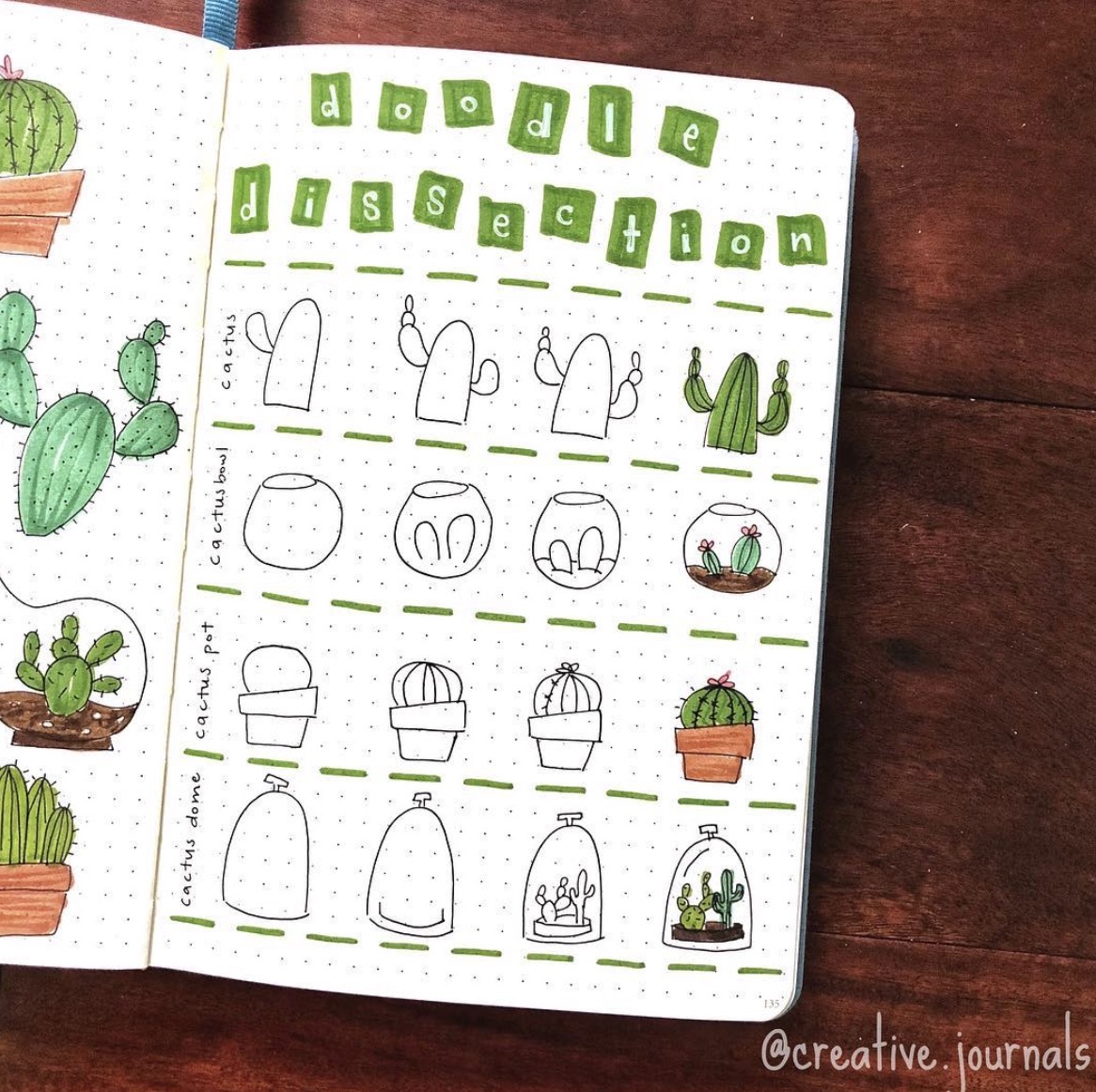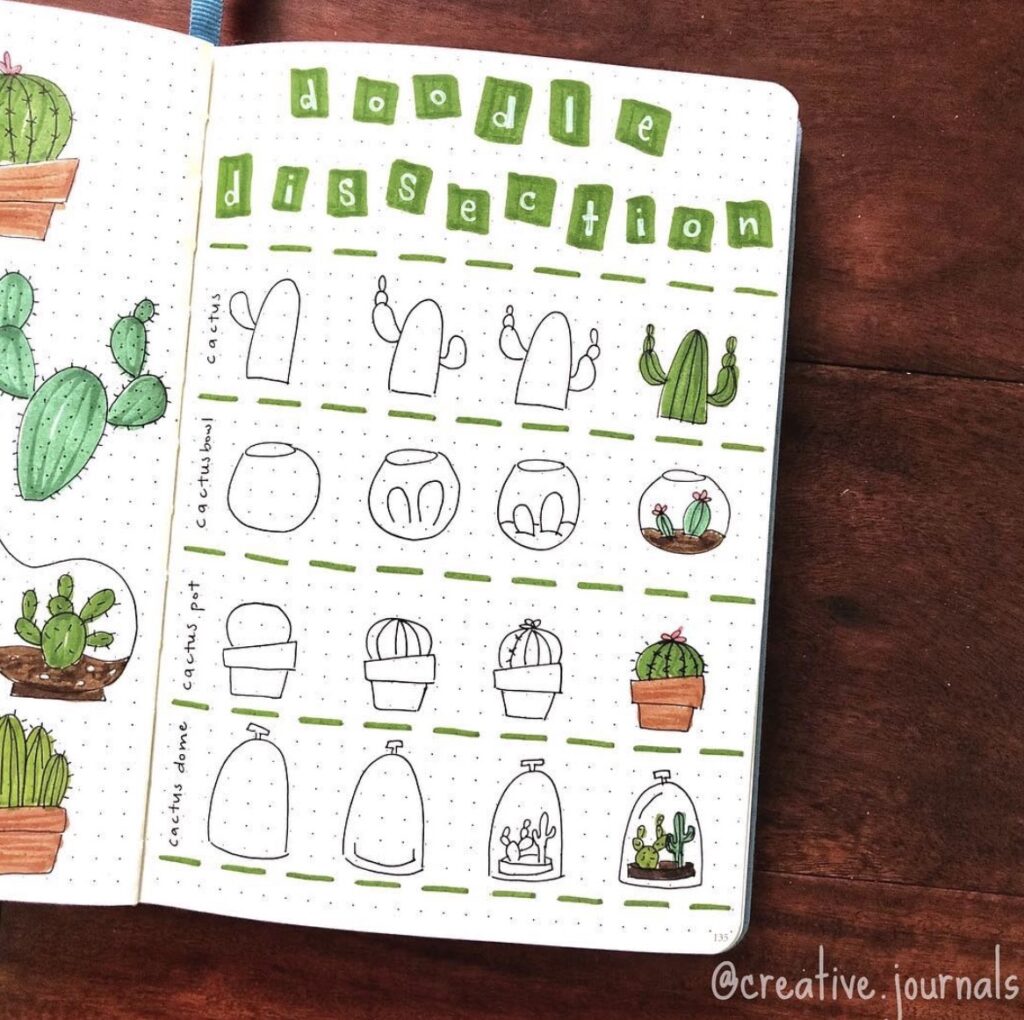 How to Doodle Potted Plants
Plant doodles can be used as your monthly cover in your bullet journal, a mood tracker in your bujo or planner, and they can also be used to decorate weekly or daily spreads in your planner or creative journal.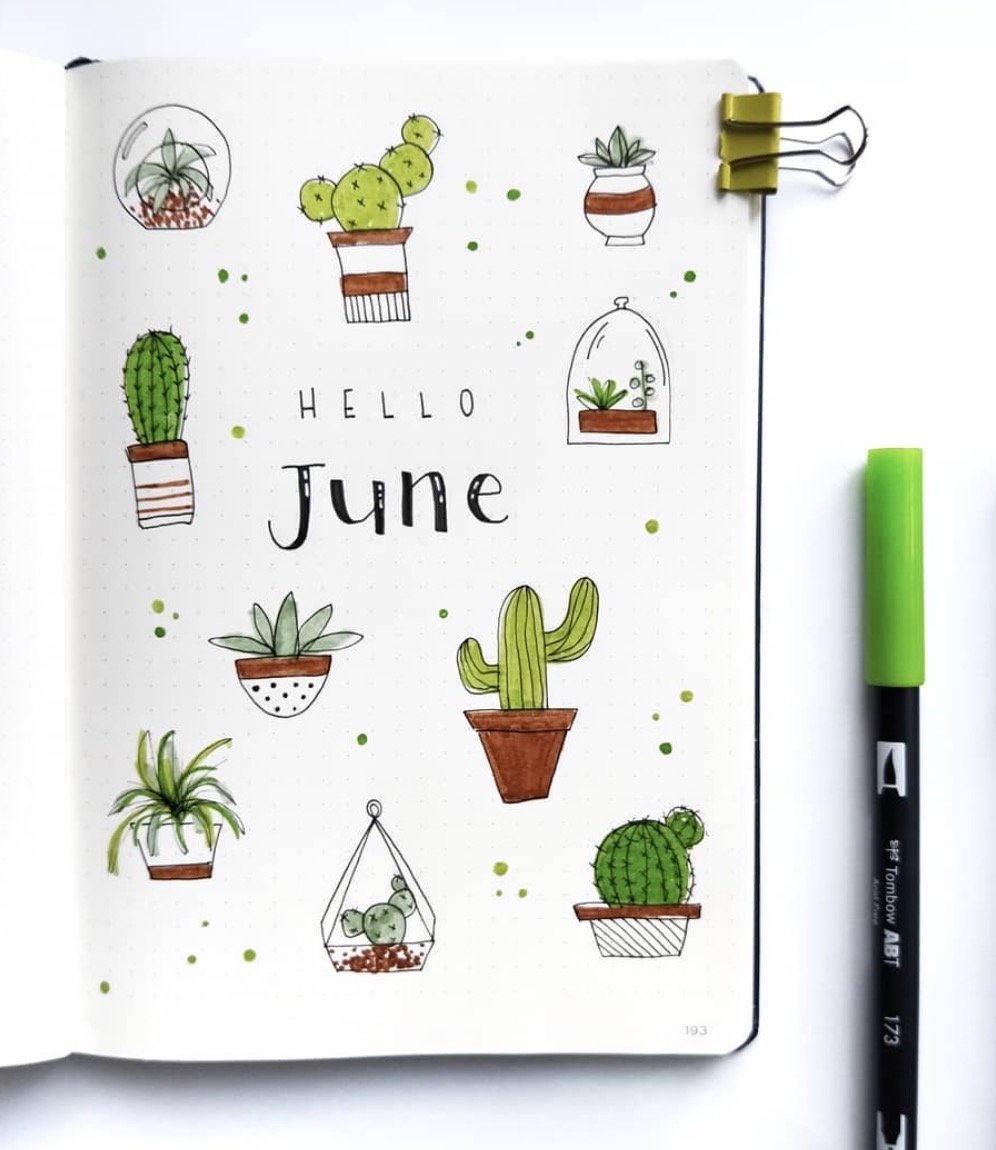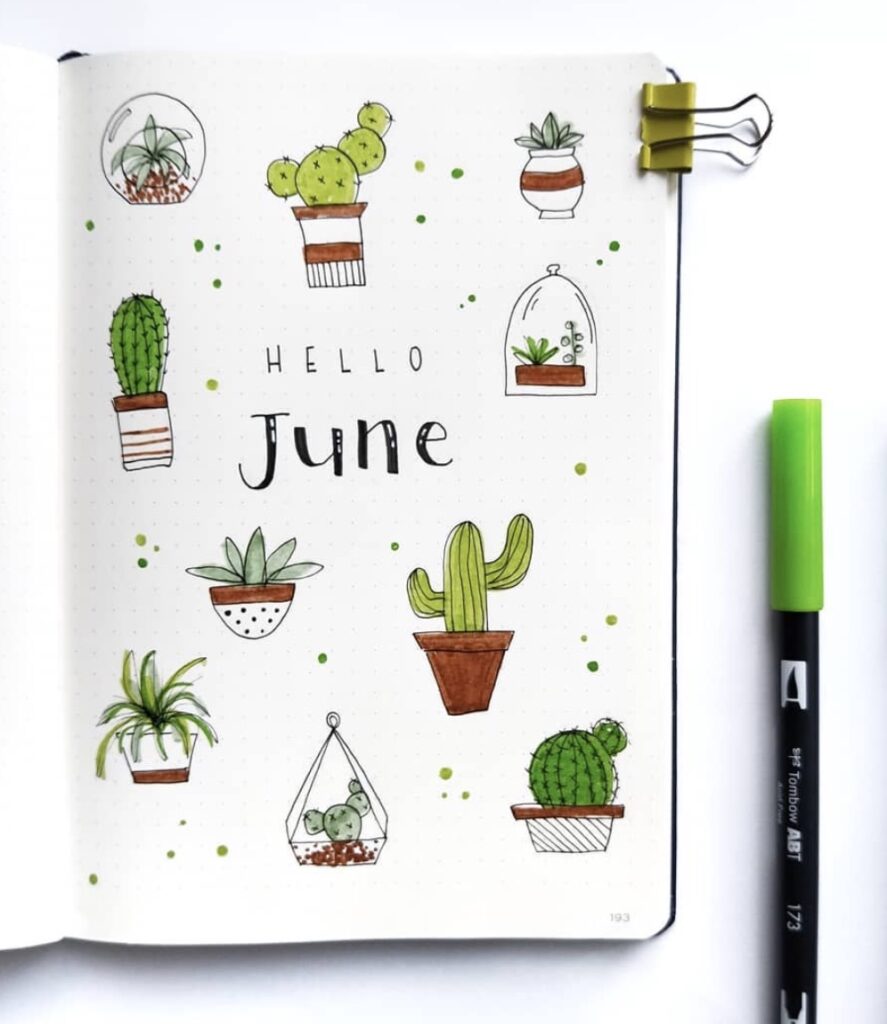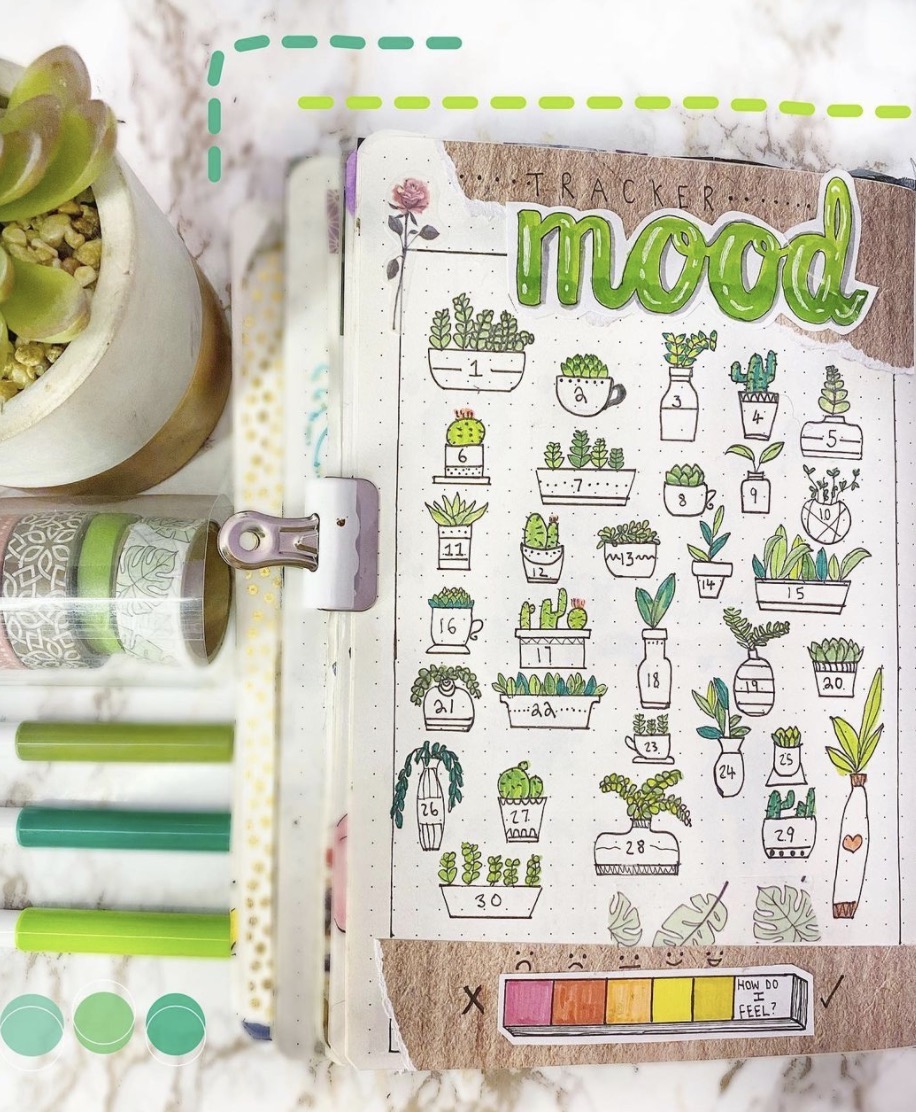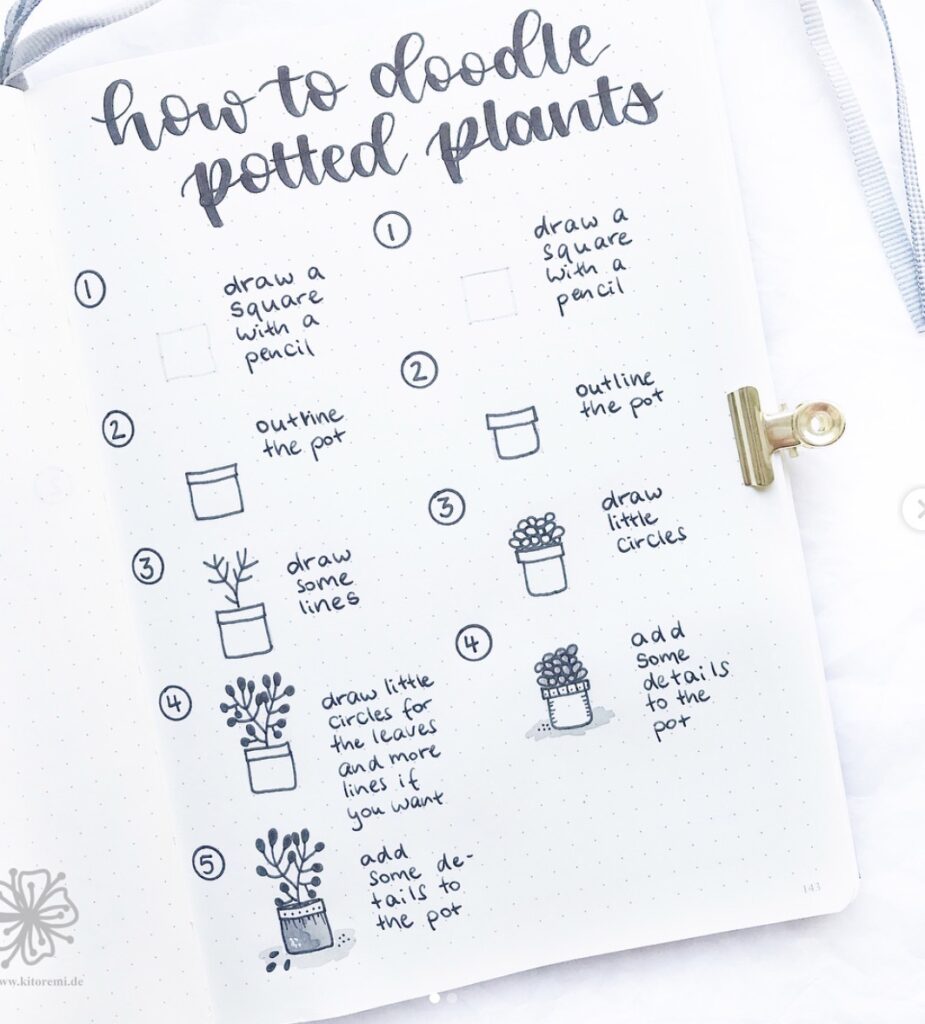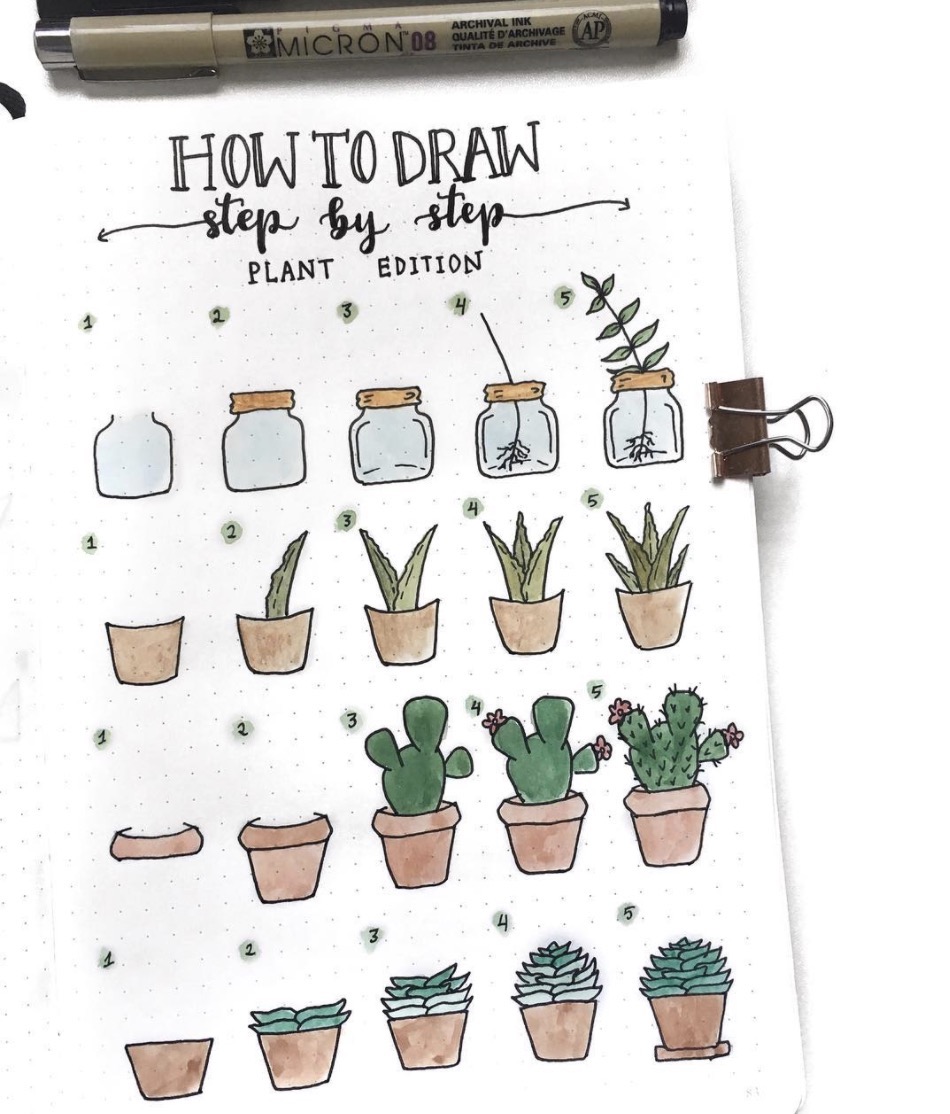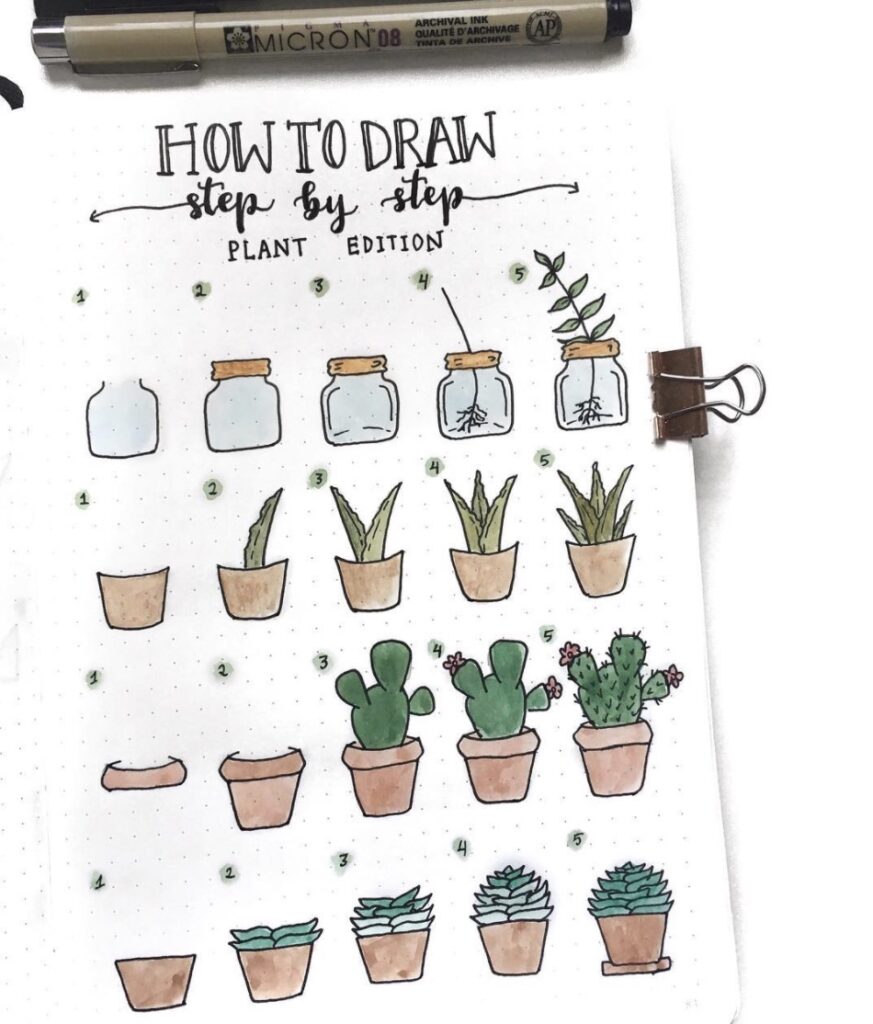 There are so many variations on drawing succulents and cacti. Pick your favorite and use them anytime your want to doodle.
As you get comfortable drawing your basic designs and adding details to dress them up, you can pick a few more new designs and add them to your drawing library.