We may earn a small commission for purchases made through affiliate links in this post. For more information go to our Privacy Policy.
Need some inspiration and new ideas for your bullet journal weekly spread? The following post will explain all the basics of a weekly spread as well as give you some visual ideas that you can try in your own bullet journal.
New to bullet journaling? Check out this post to see what it is all about.
Keep in mind that you do NOT have to make your bullet journal weekly spread a fancy to-do.
You can use a pen and ruler and make a spread that is functional and fun. The weekly spread ideas are there to inspire you when you want to add a little decoration and personality.
What is a bullet journal spread?
A bullet journal spread is the two pages of a journal that are facing you when you open the book. What you put on those pages determines what type of spread it is.
Your monthly calendar or overview makes the spread a monthly spread.
Habit trackers would make the spread your habit tracker spread.
A weekly spread is your days of the week with dates for the time period that you are tracking and planning.
What is a weekly bujo spread?
Your weekly spread (or weeklies) are journaling pages that include a section for each day of the week where you add your ongoing task log, to-do lists, notes, weekly trackers, an ongoing task log, or anything else you need for the week.
Just like the monthly spread gives you a look at your month ahead, your weekly spreads give you an overview of your week ahead. But in more detail.
The weekly is where you can quickly log the tasks that you have done, the tasks you still need to do, and what you want to migrate or cancel.
What goes in a bullet journal weekly spread?
Usually, a weekly spread will include the days of the week. Your top 3 to 5 things that need to get done for the week, a habit tracker or two that you can quickly mark off, any notes or reminders you may need and a general to-do list.
Because you are designing your own pages, you get to make these pages work for you. Add as many items and planning tools as you want. If you love a minimalist bullet journal, make it as basic and "clean" as you want.
The following list covers a few ideas of what you can add to your bullet journal's weekly spreads.
To-Do List
Daily Tasks
Meal Tracker
Water Intake
Fitness
Reminders
Upcoming Birthdays
Notes
Mood Tracker
Gratitude Log
Affirmations
What is the point of bullet journaling?
A bullet journal, or bullet journaling, is a creative way to schedule your day, week, month, or year. Bullet journals are also used to keep track of what you have done or what you haven't.
Bullet journaling helps you record all of the things that are going on in your life, and makes it easy to keep track of the all things you want to do in the future.
One way to think about bullet journals is as a DIY planner. You are in control of each layout. You get to be as creative as you wish with each of your spreads and planning designs.
How do you do a bullet journal weekly spread?
The basics of a weekly bullet journal spread are your days of the week with enough space to track a your daily to-do list.
If you just want a simple tracker or you are just getting started then you can make a box for each day of the week with the dates. Write in your to-do list and appointments. Mark them off as you finish them.
In any extra space, you can add notes, quotes, or other types of habit trackers. Mix and match to fit your schedule and personality. Doodle in the borders to add some extra visuals if that is what you like. You get to make these as functional as you want.
Weekly Bullet Journal Ideas
The following bullet journal spreads will give you some ideas and inspiration for your own weekly layout. Use them to see what is possible with your own journal spreads.
Mix and match. Get ideas for color layouts, themes, design, spacing. Whatever it is you need to help you create your own functional planning space.
Block Layout Bullet Journal Weekly Spreads
Simple blocks are the best way to organize your week. You can make them into bullet lists, decorative boxes, or even different geometric shapes.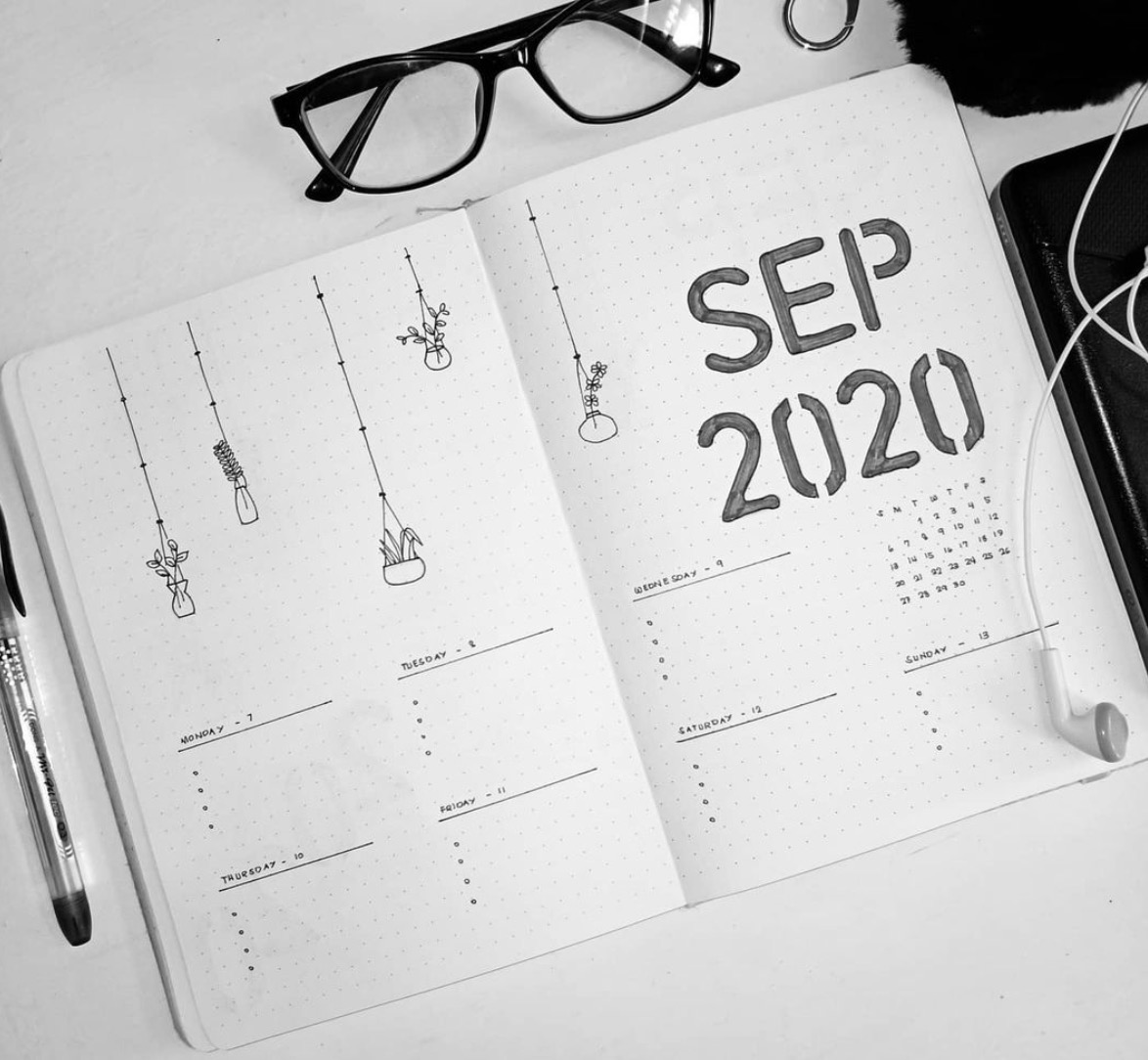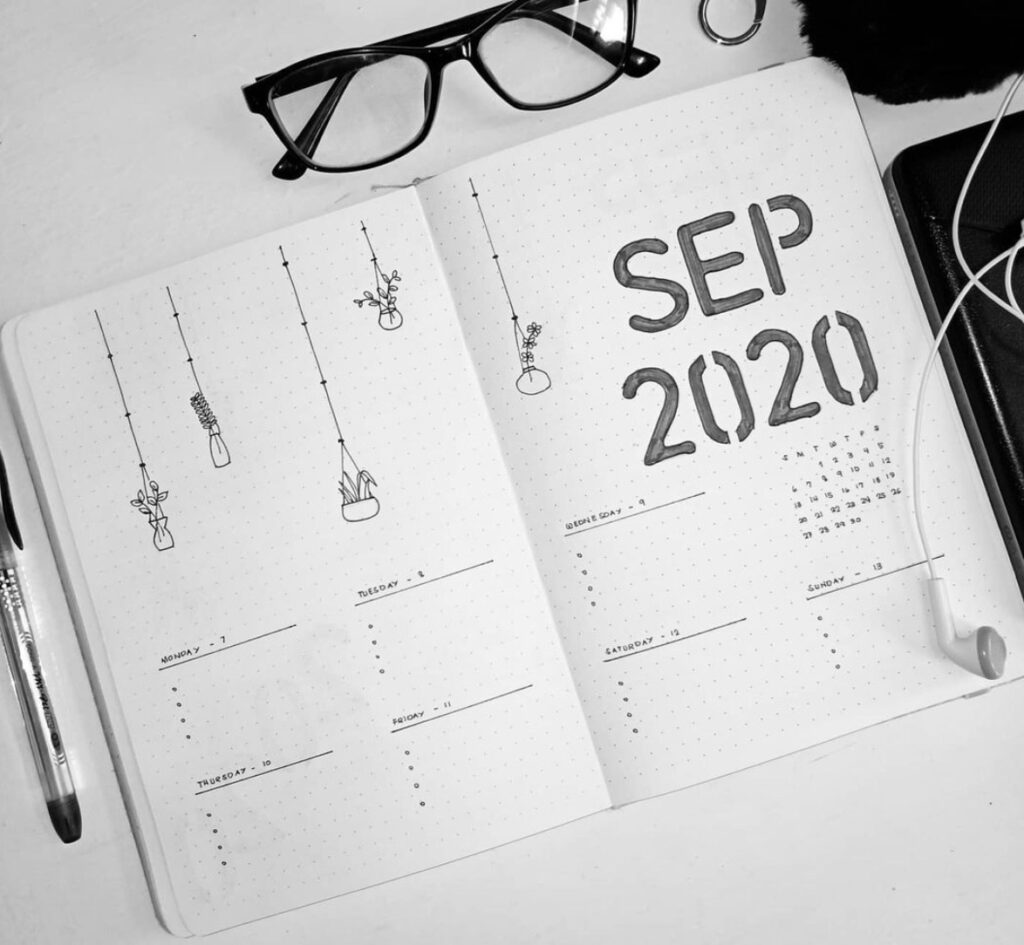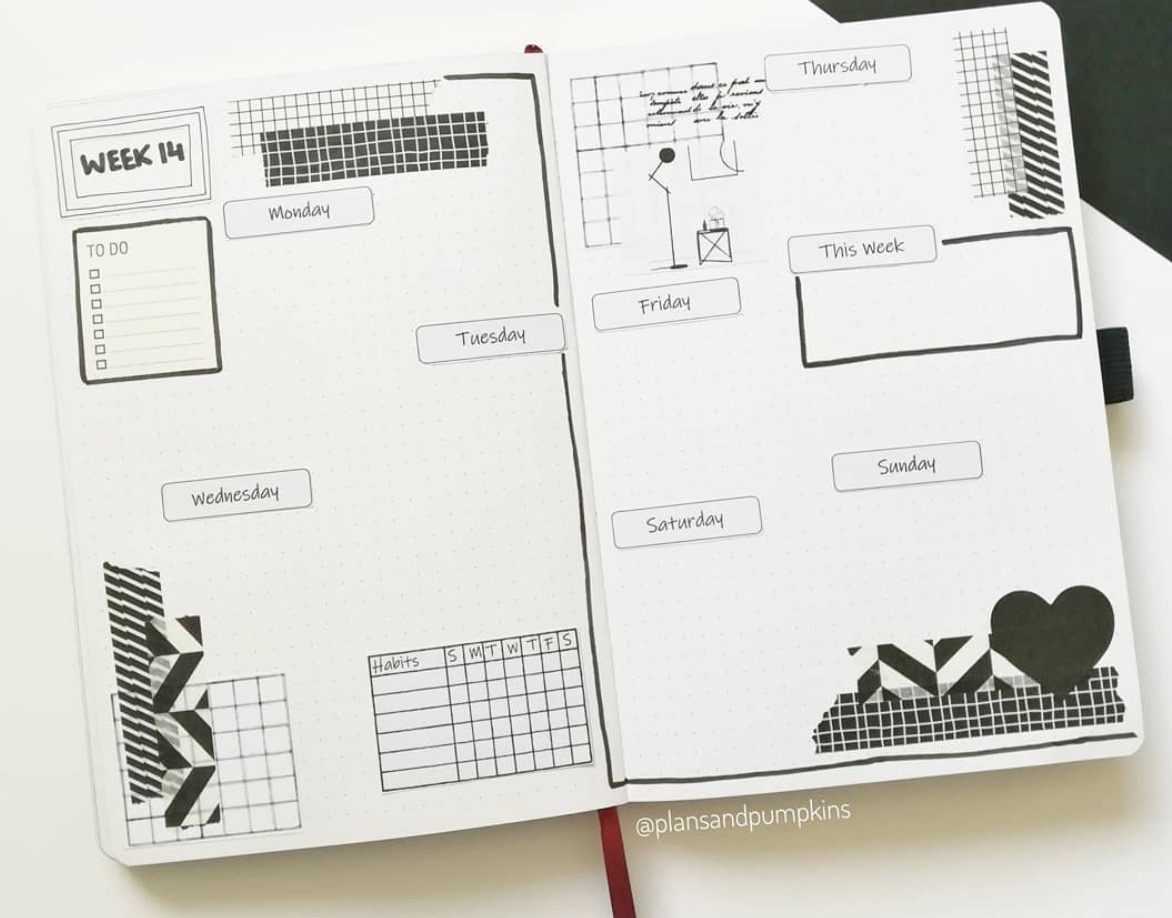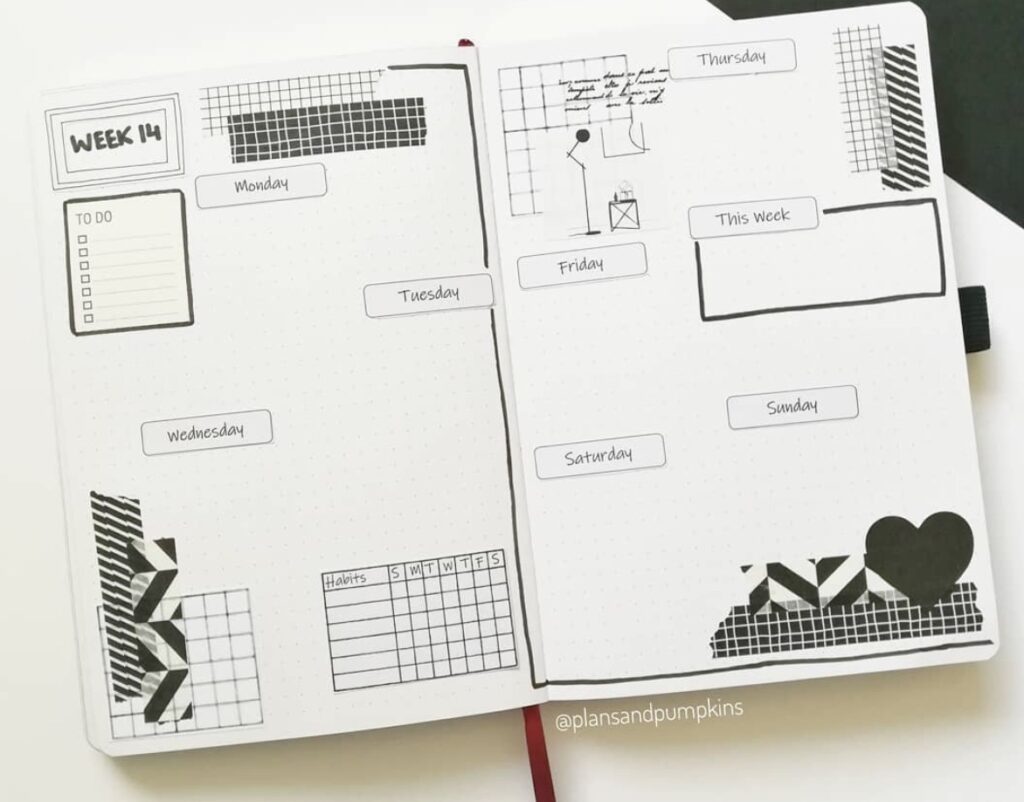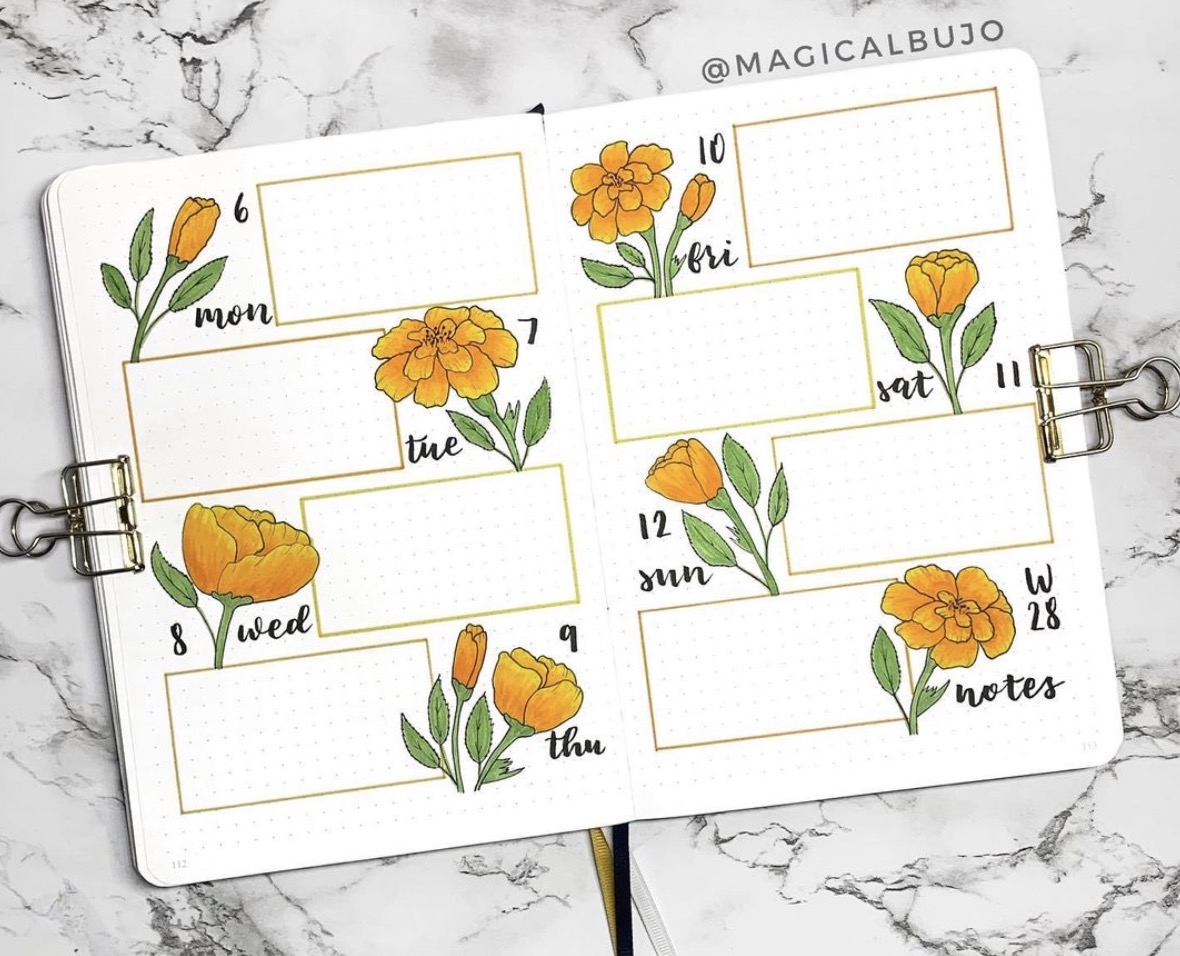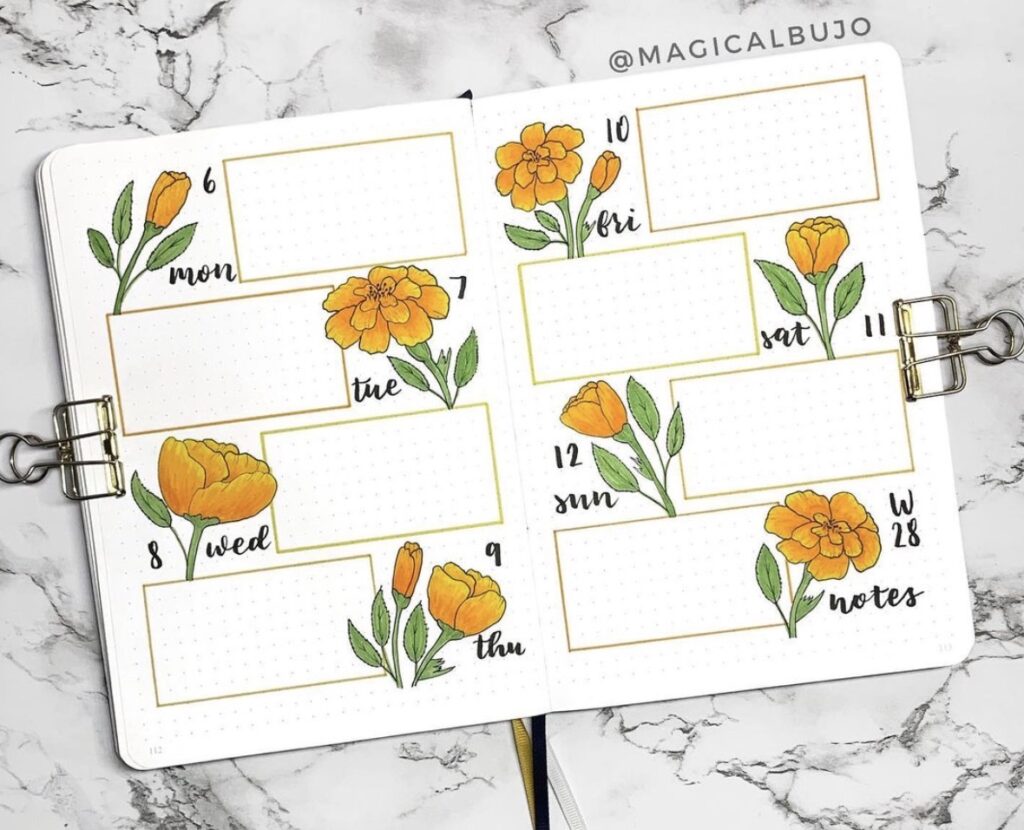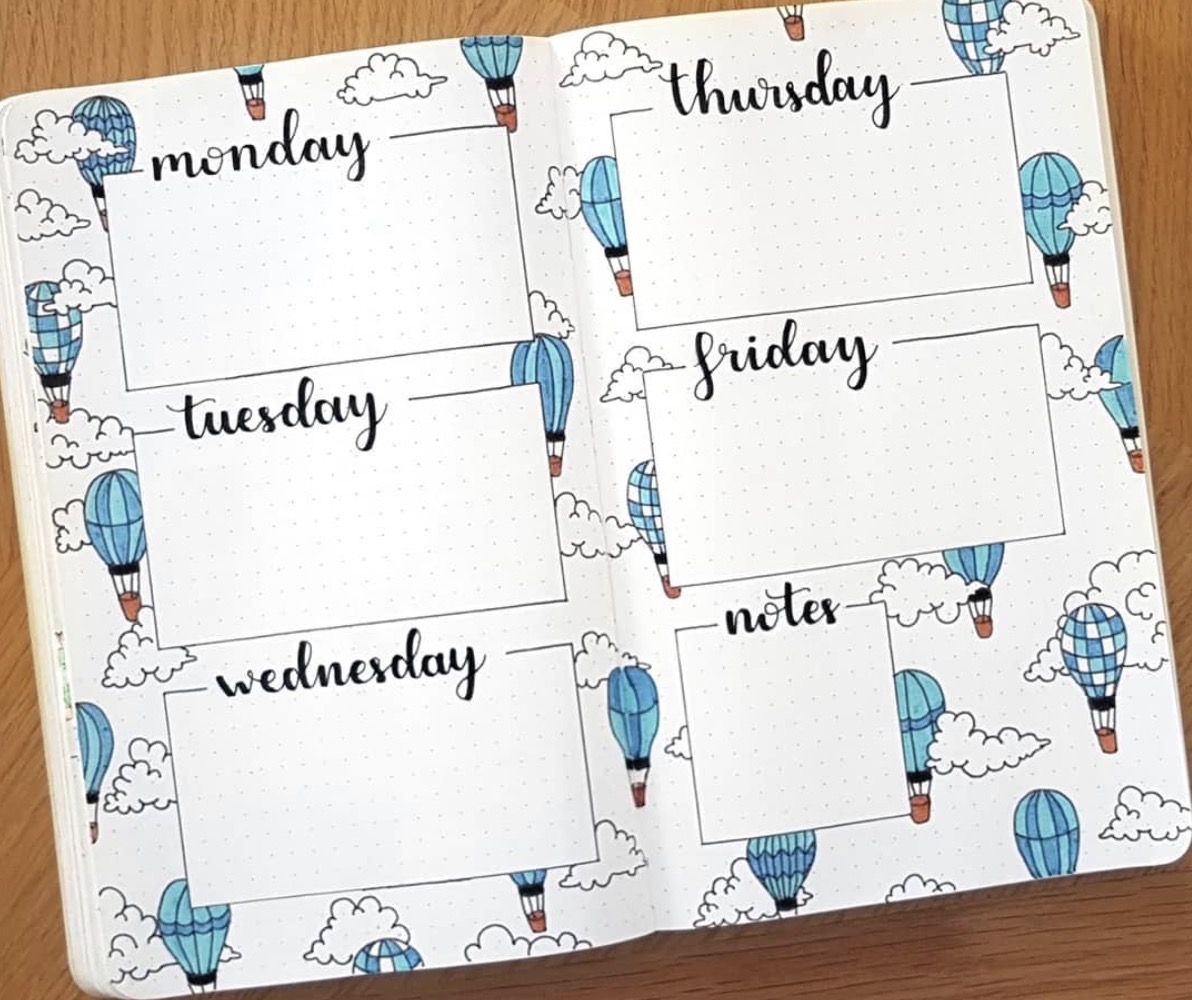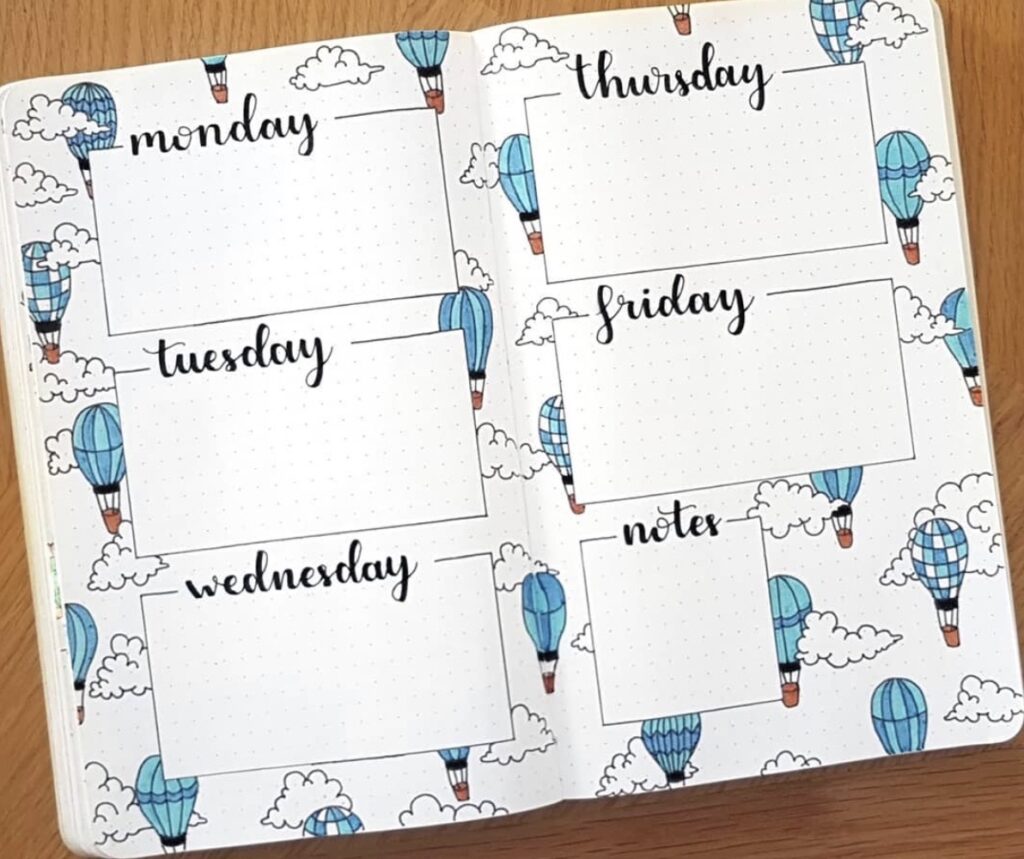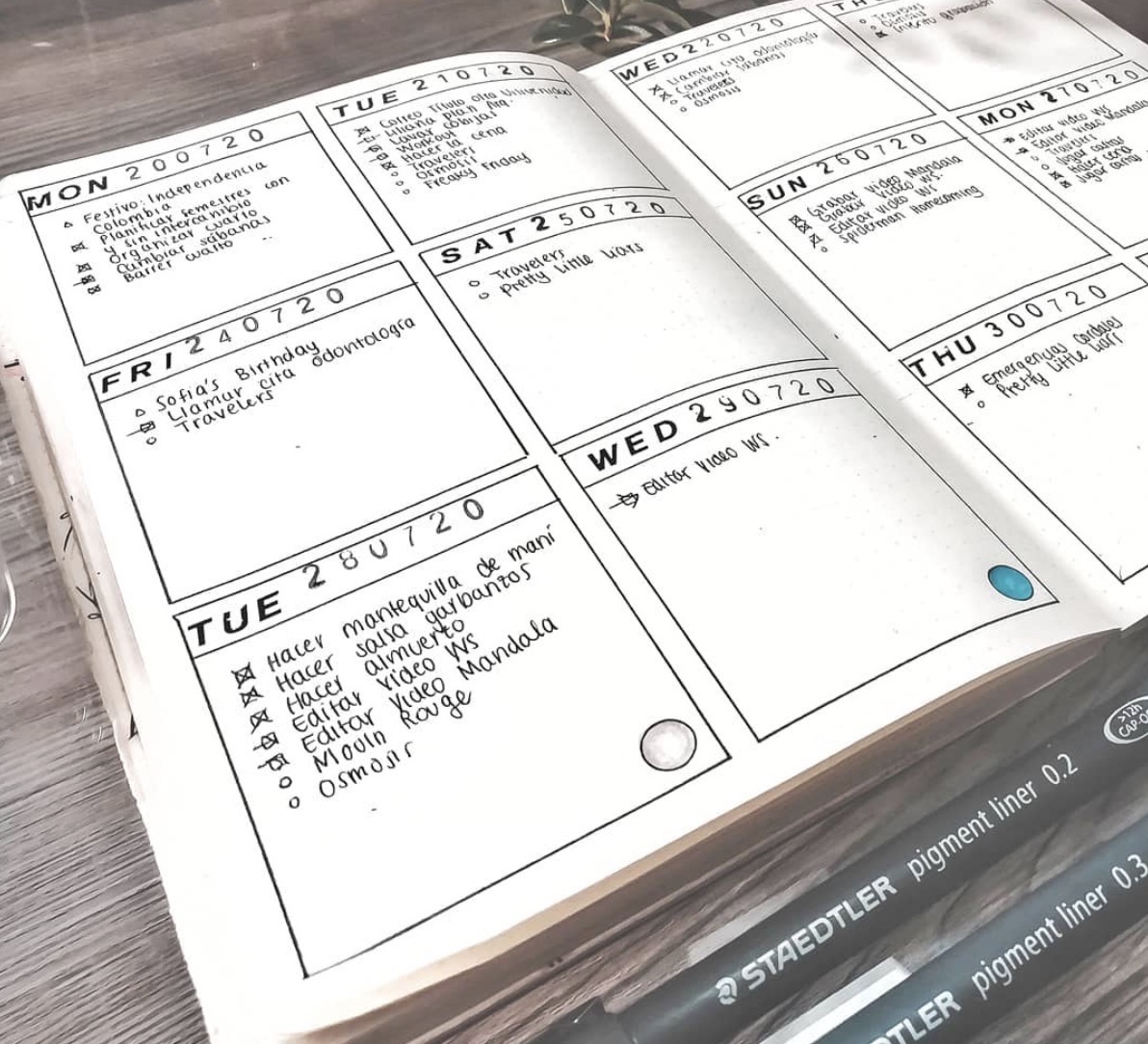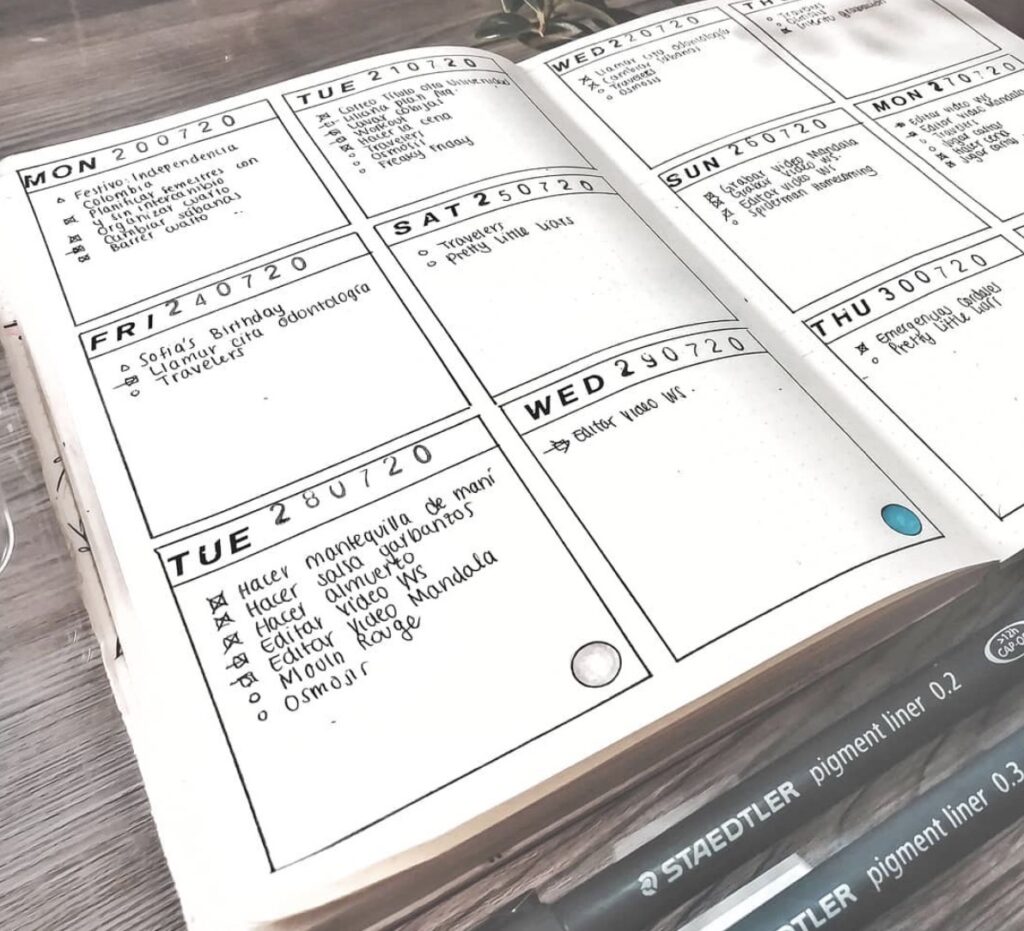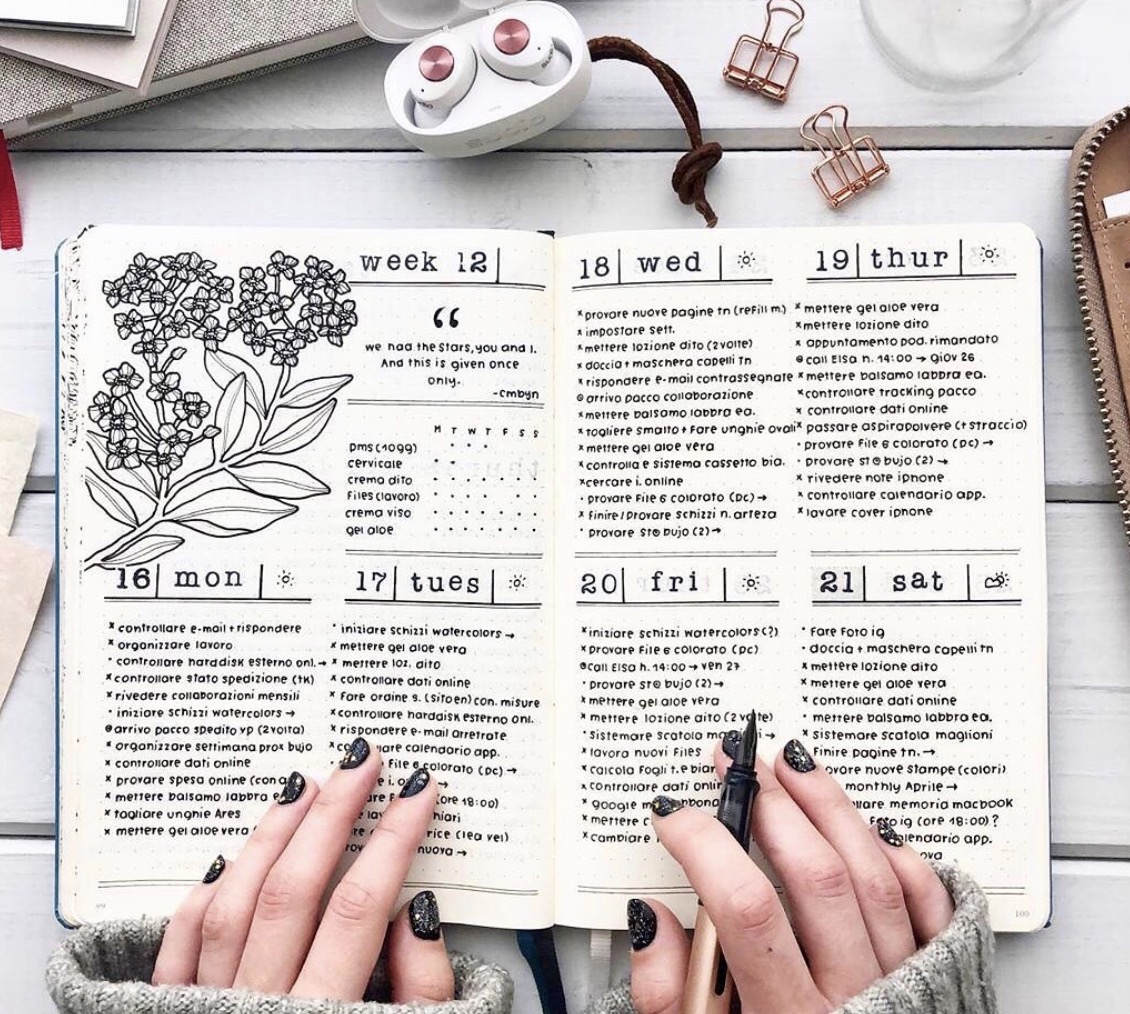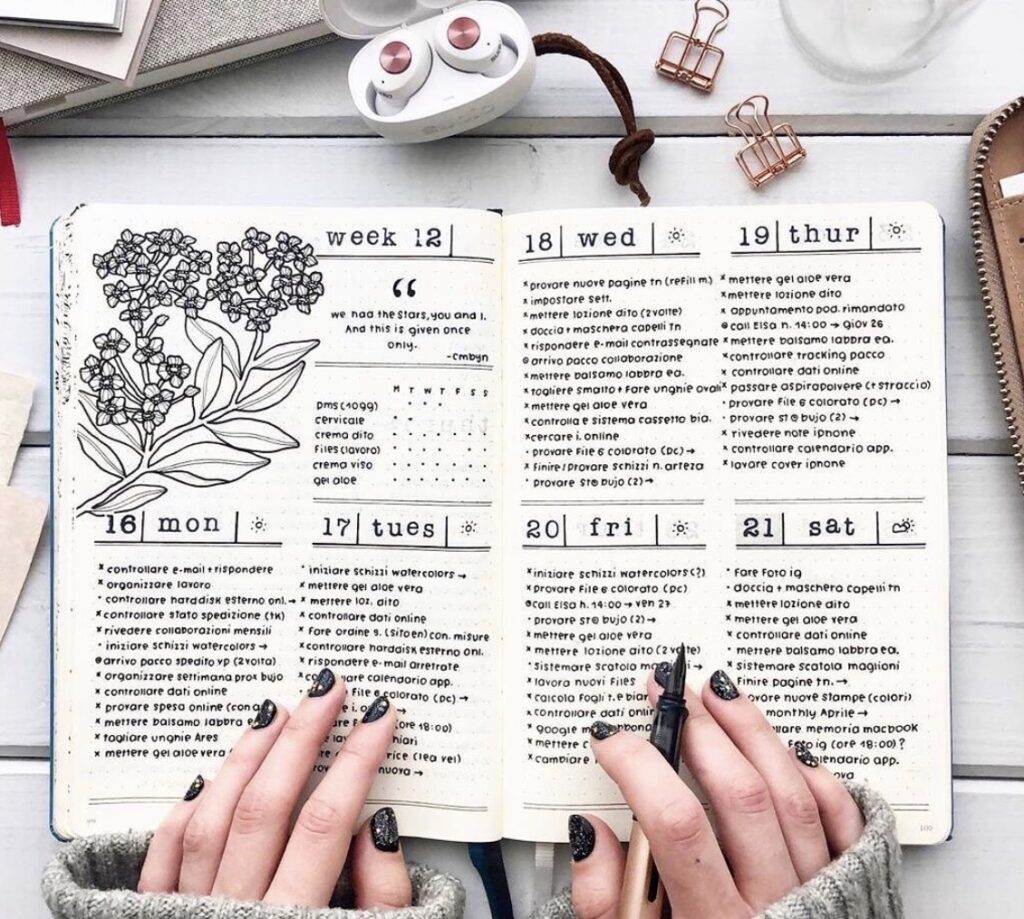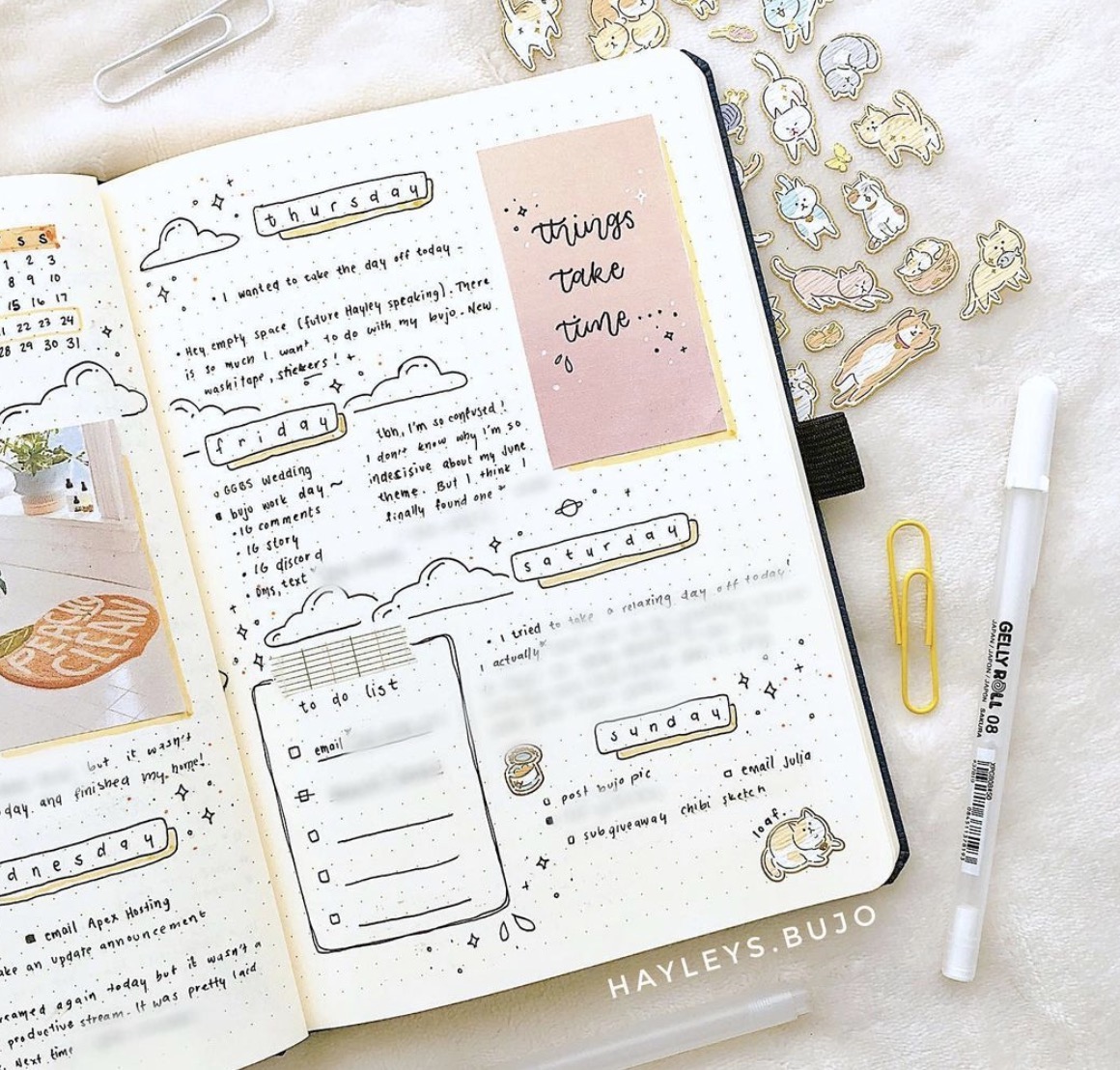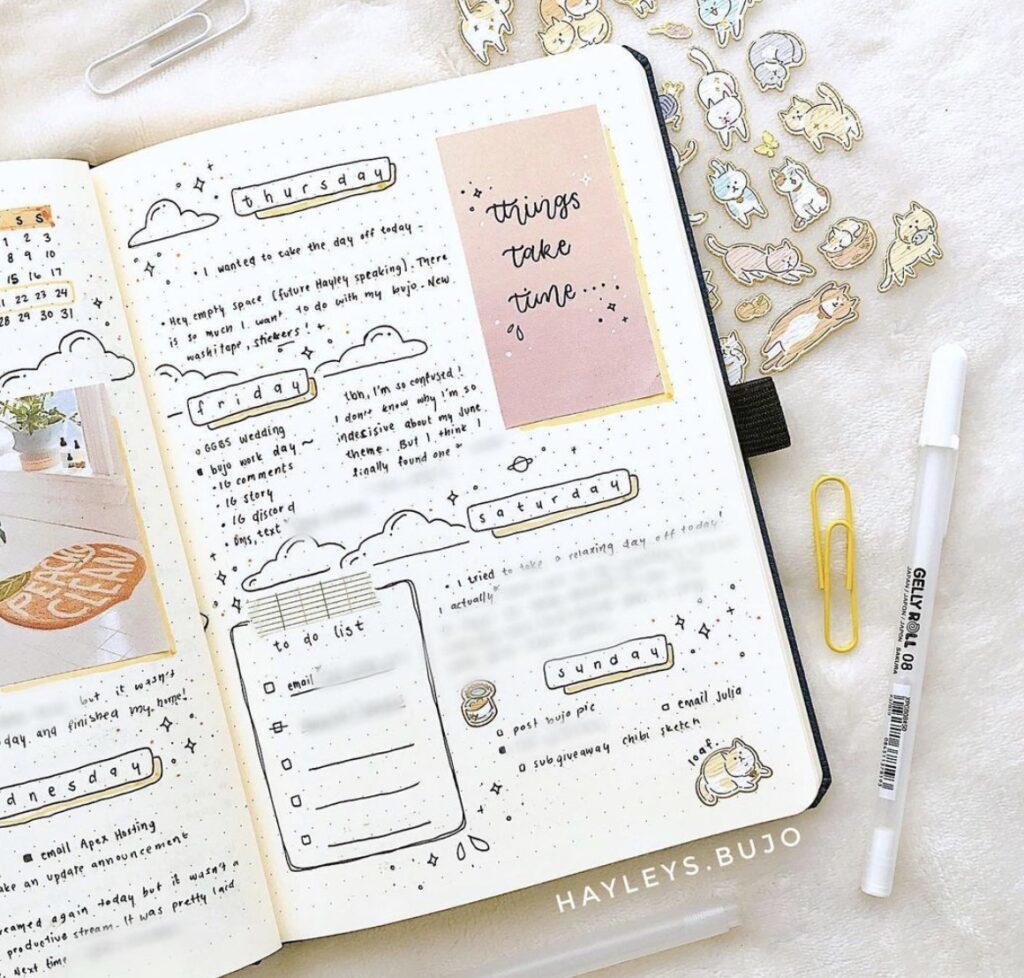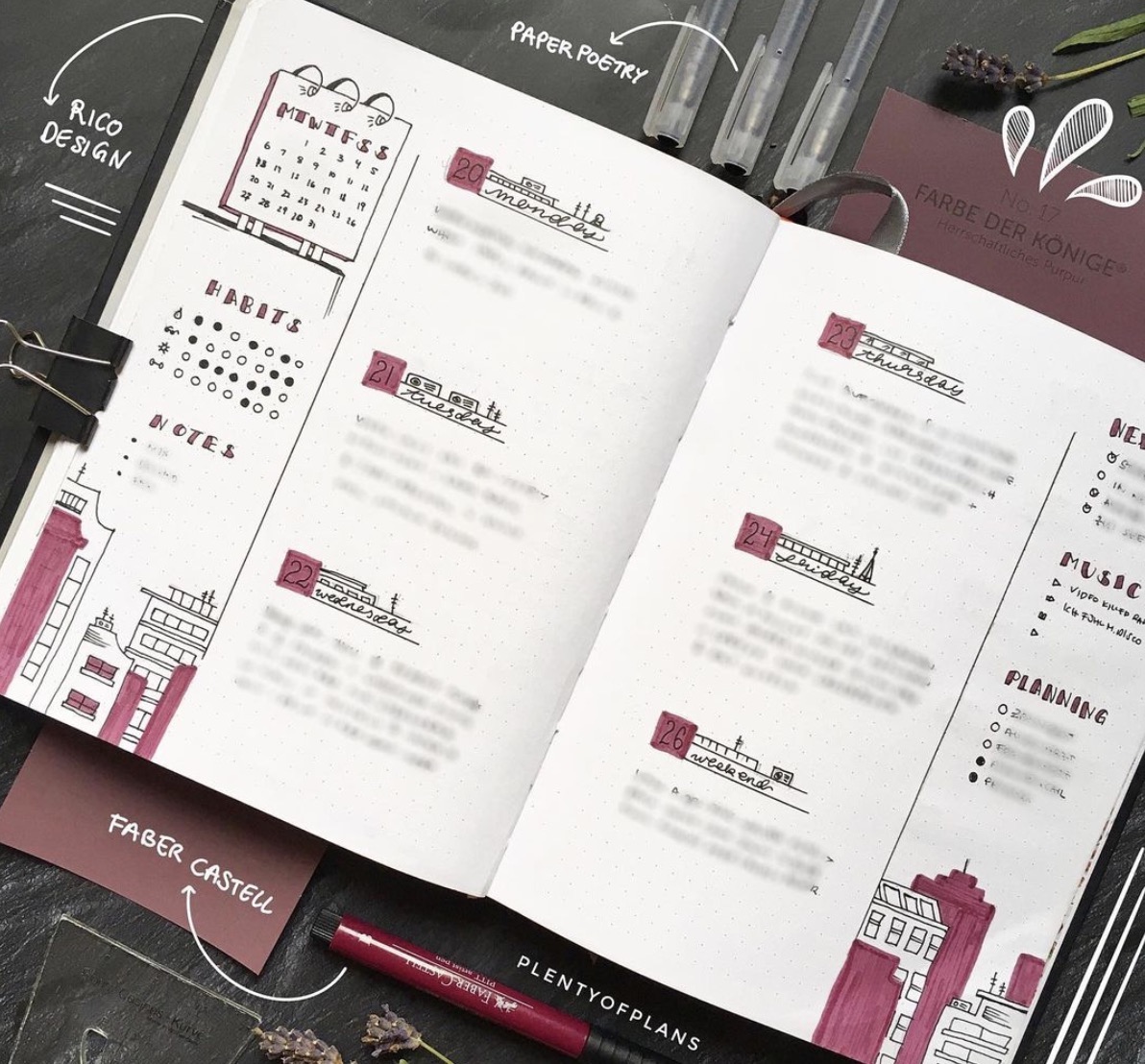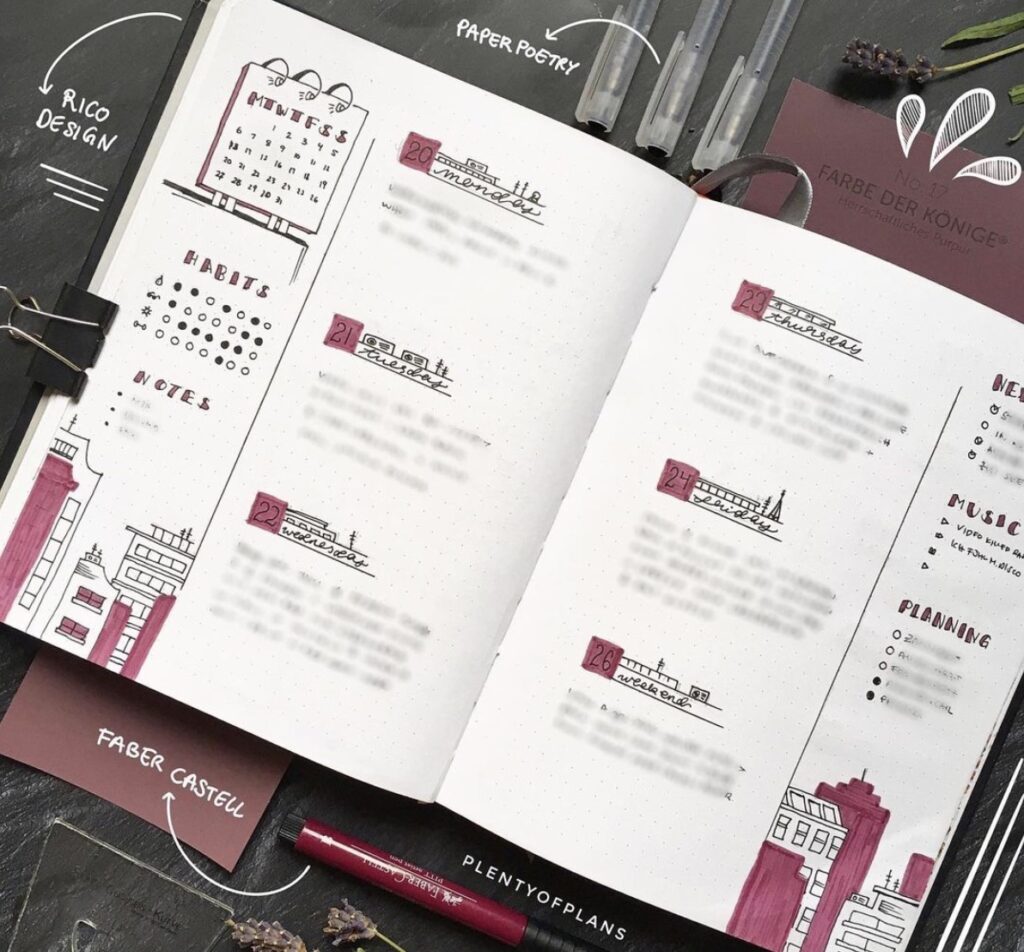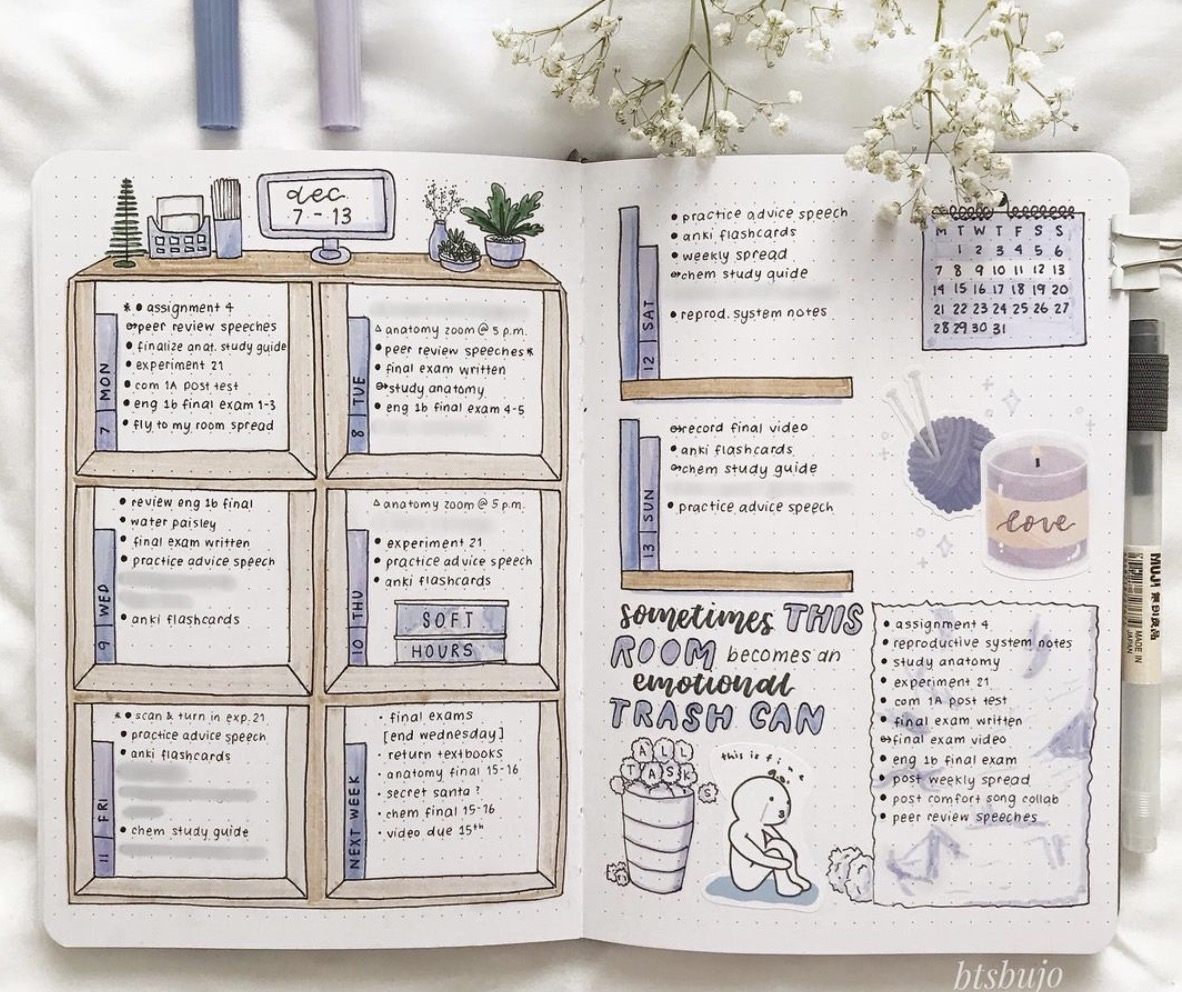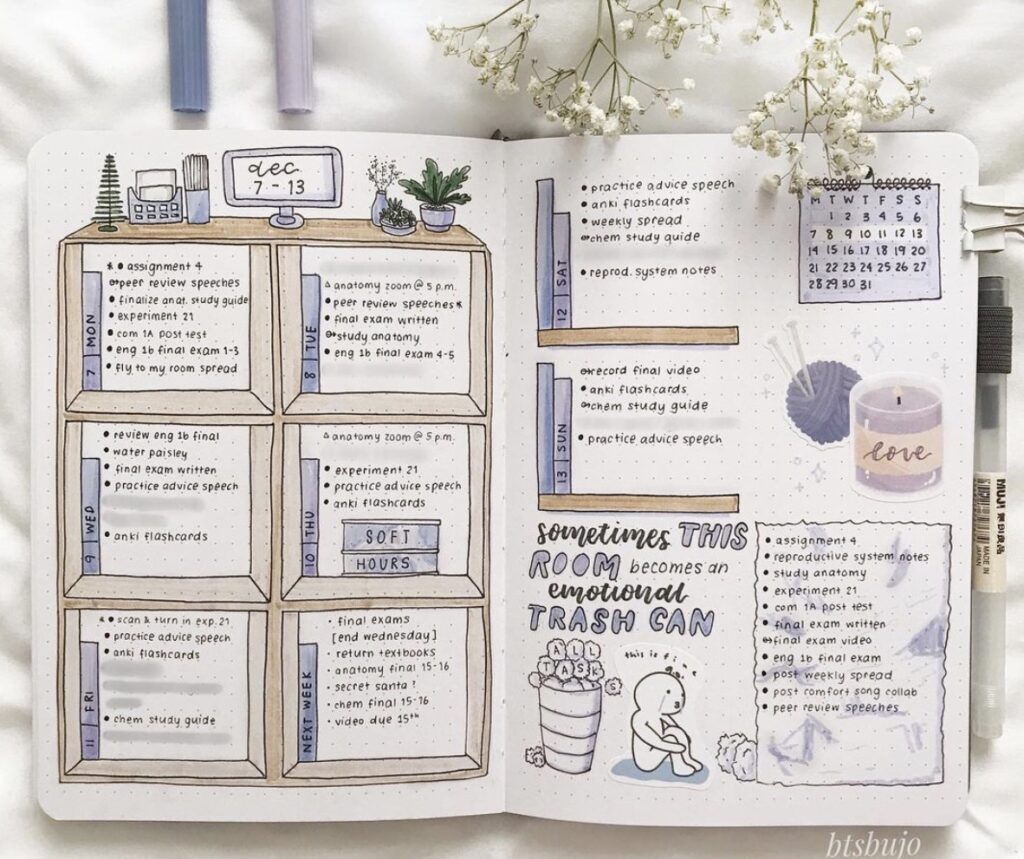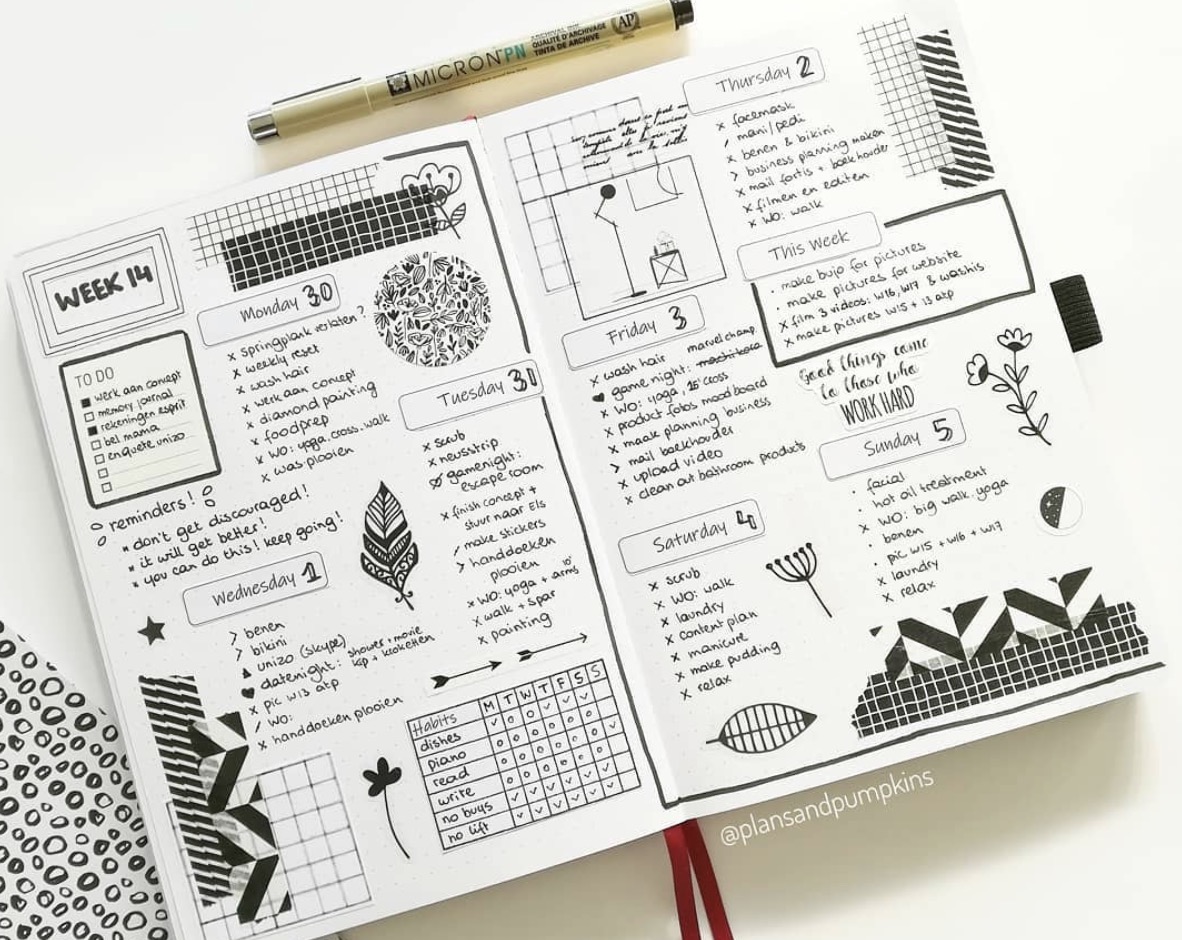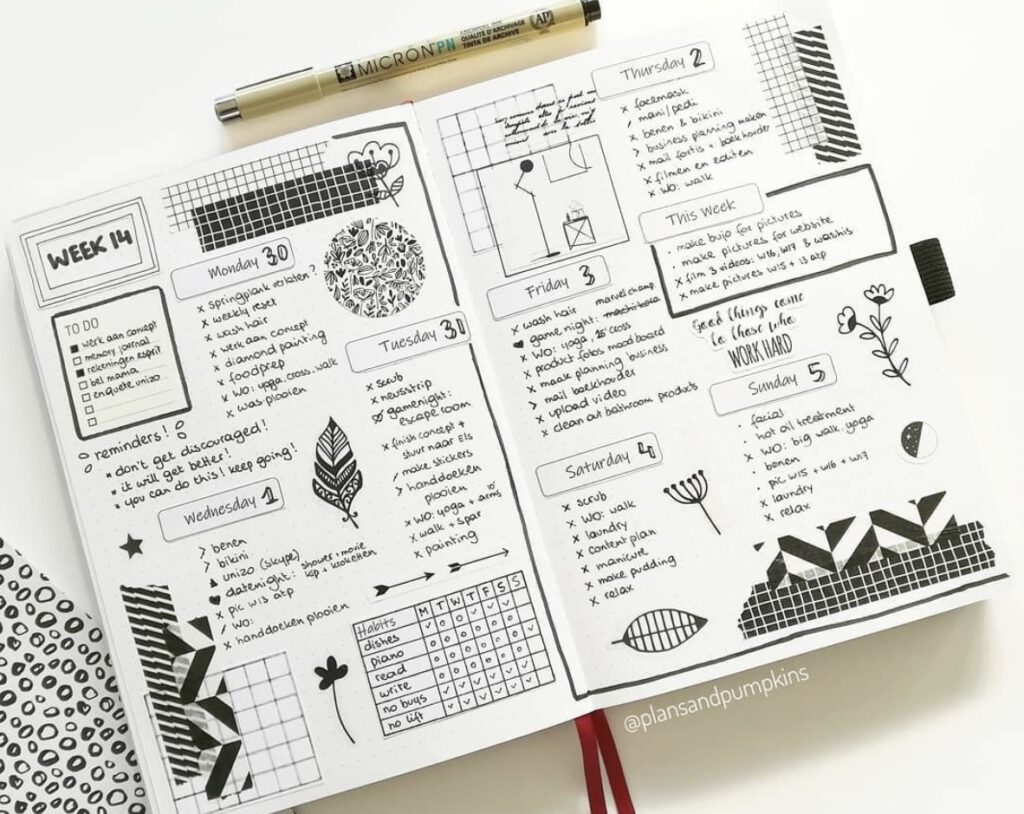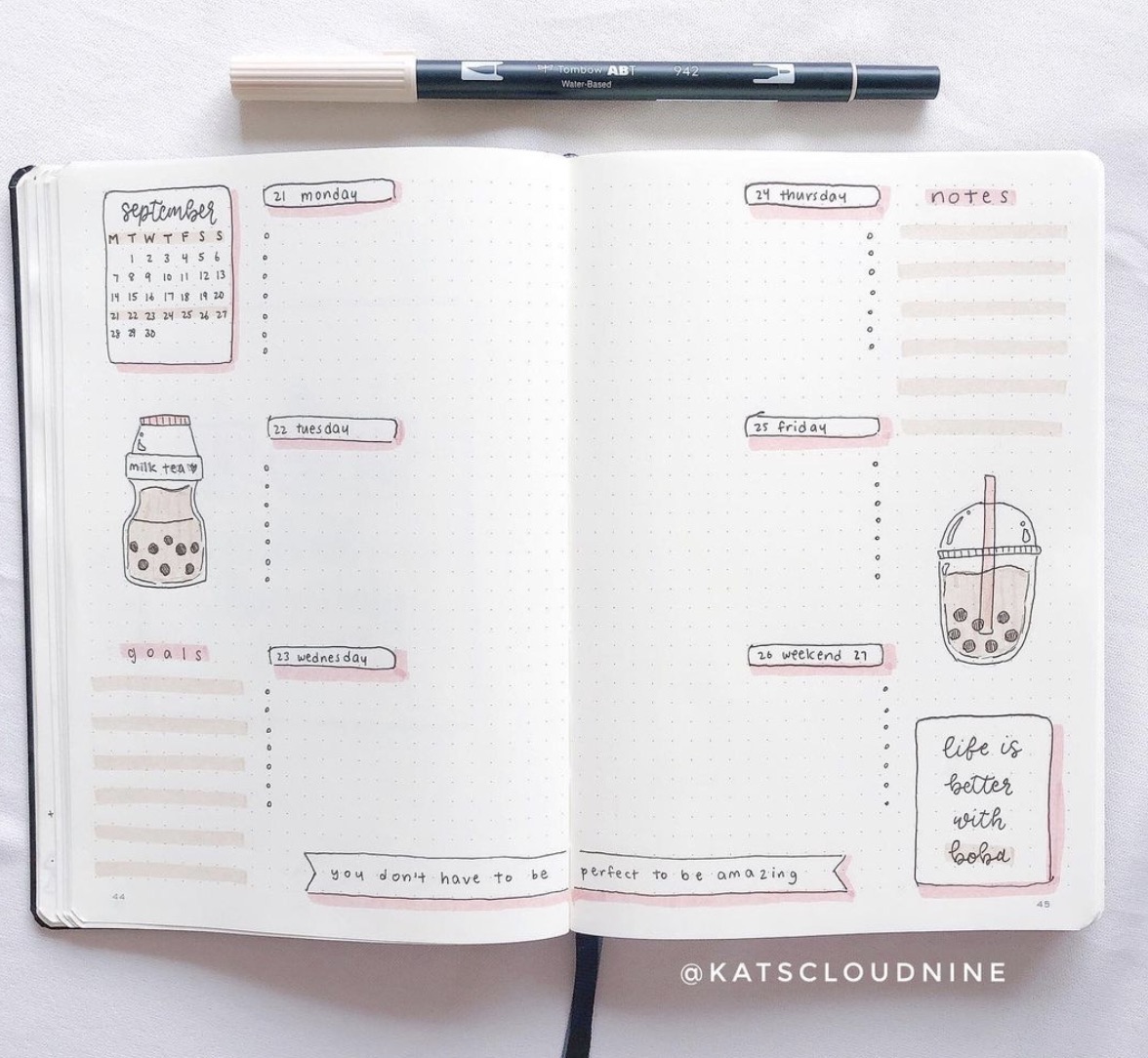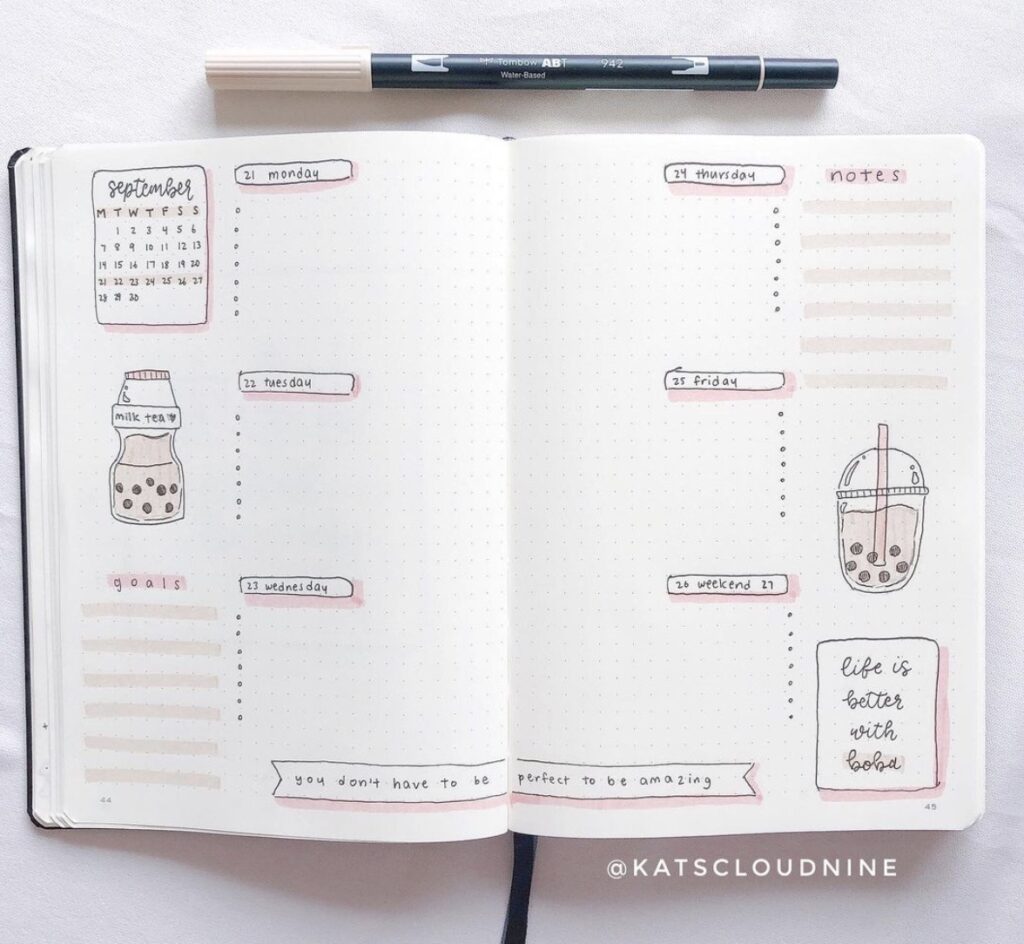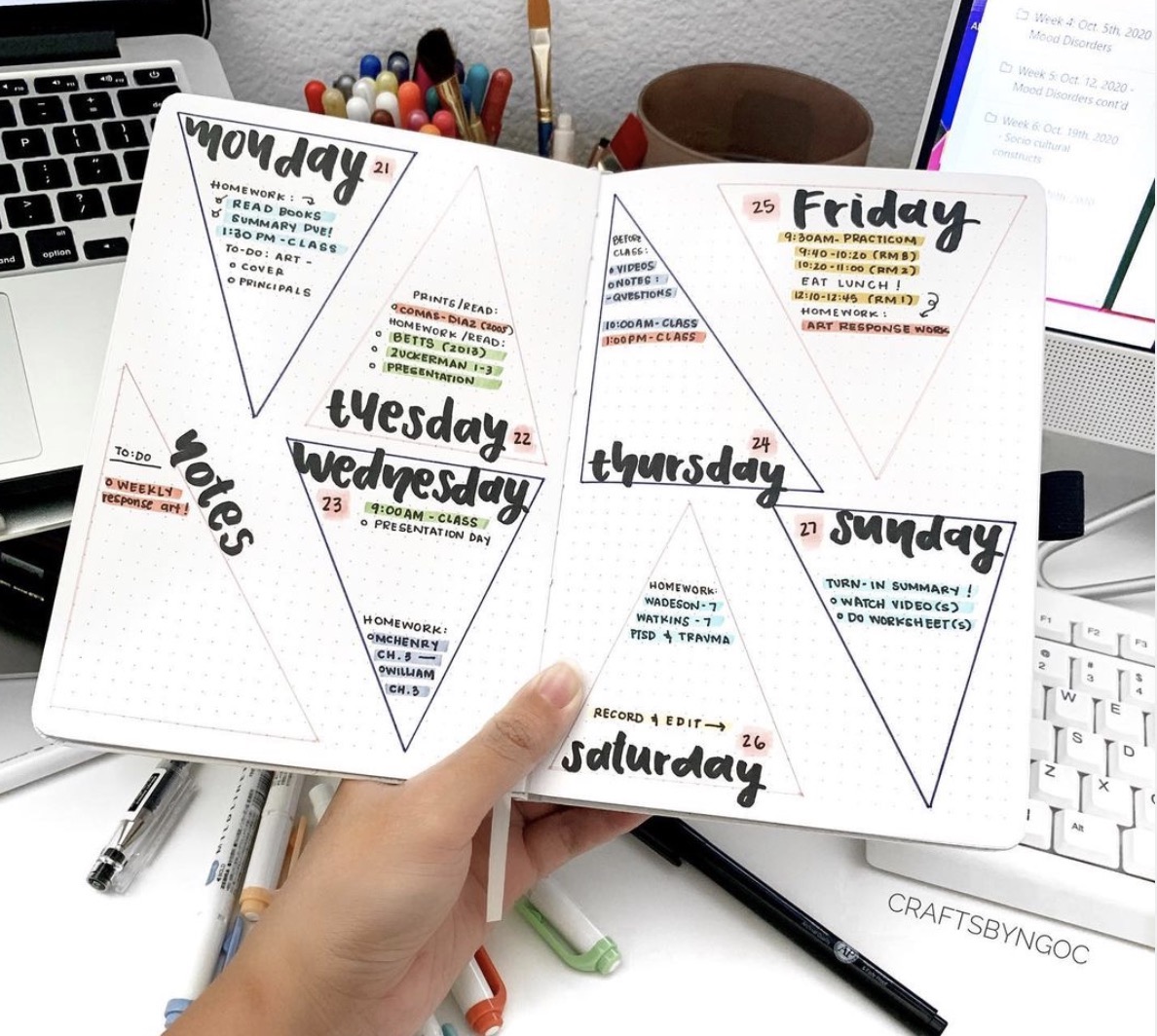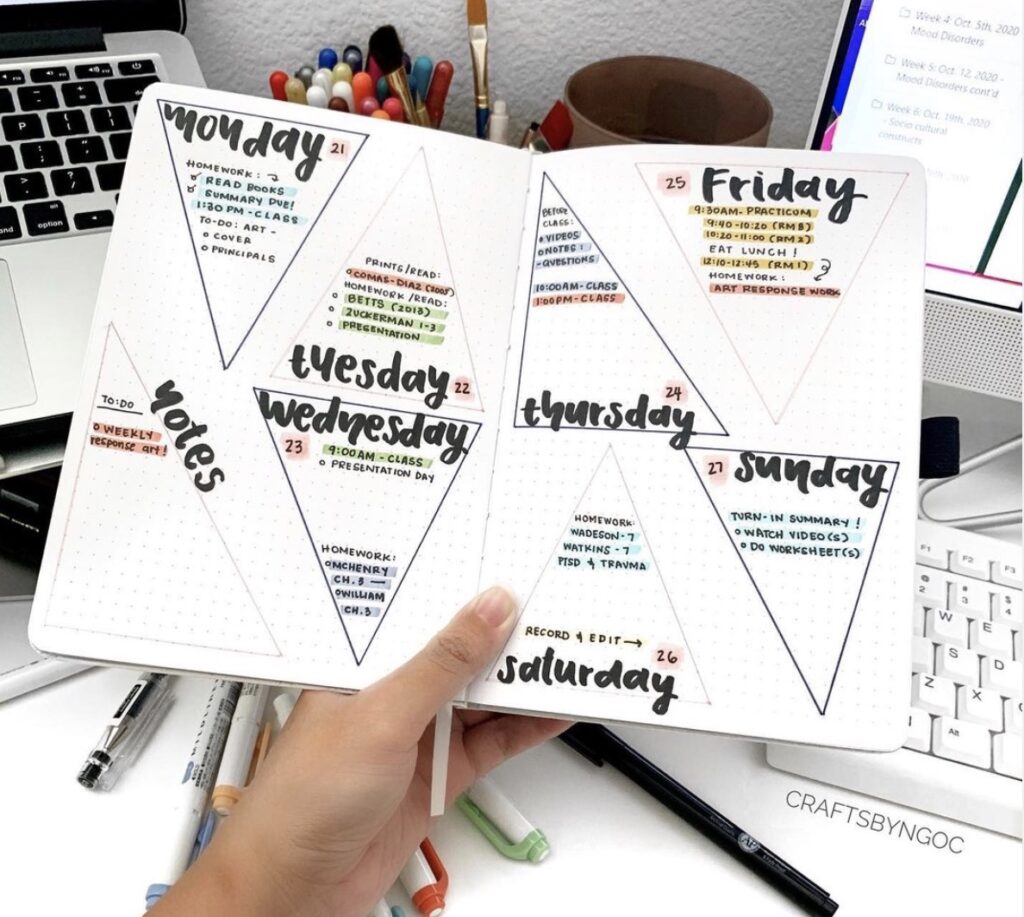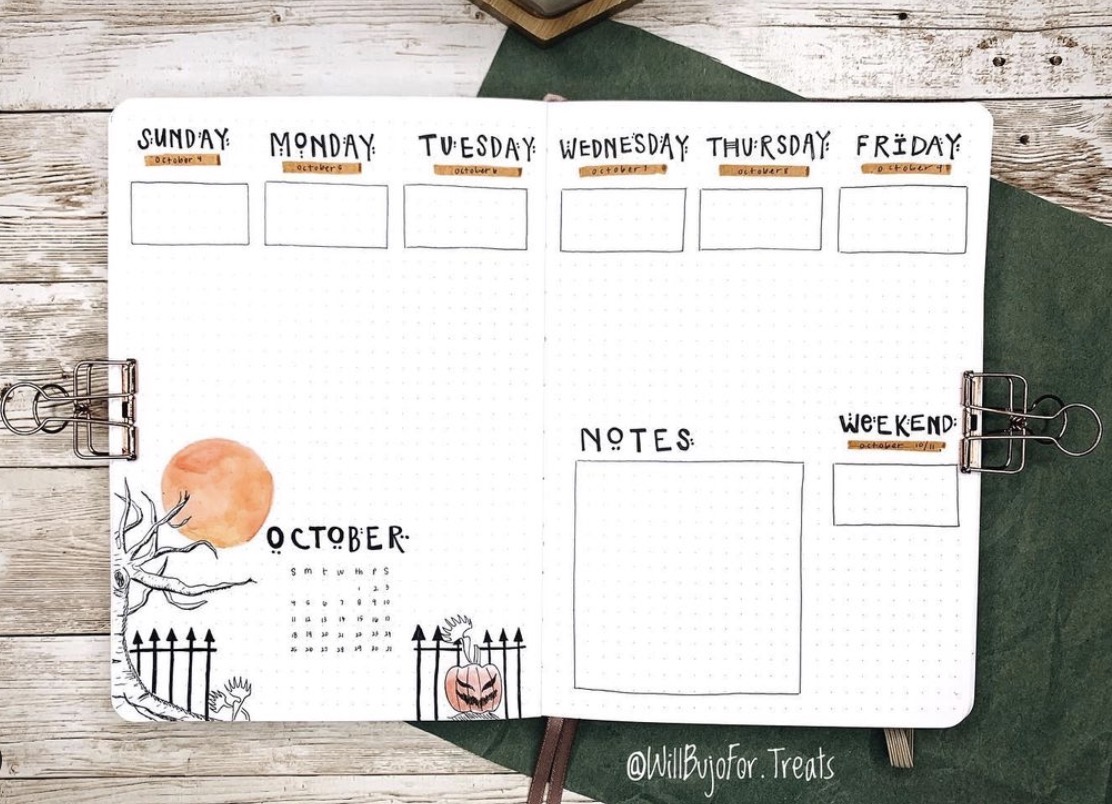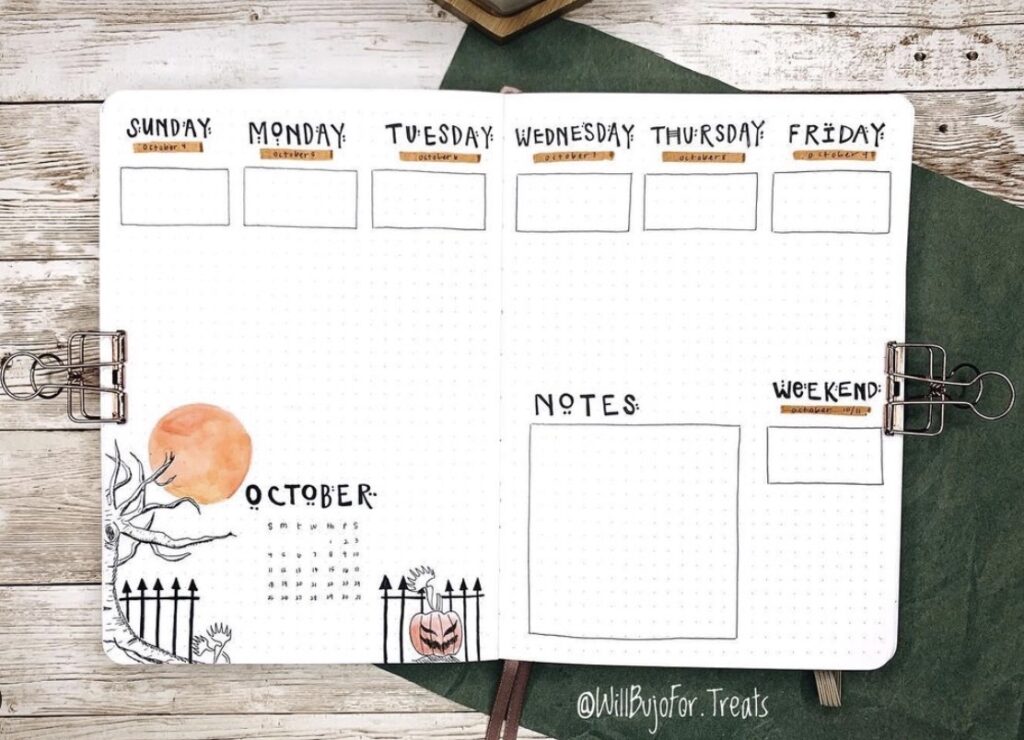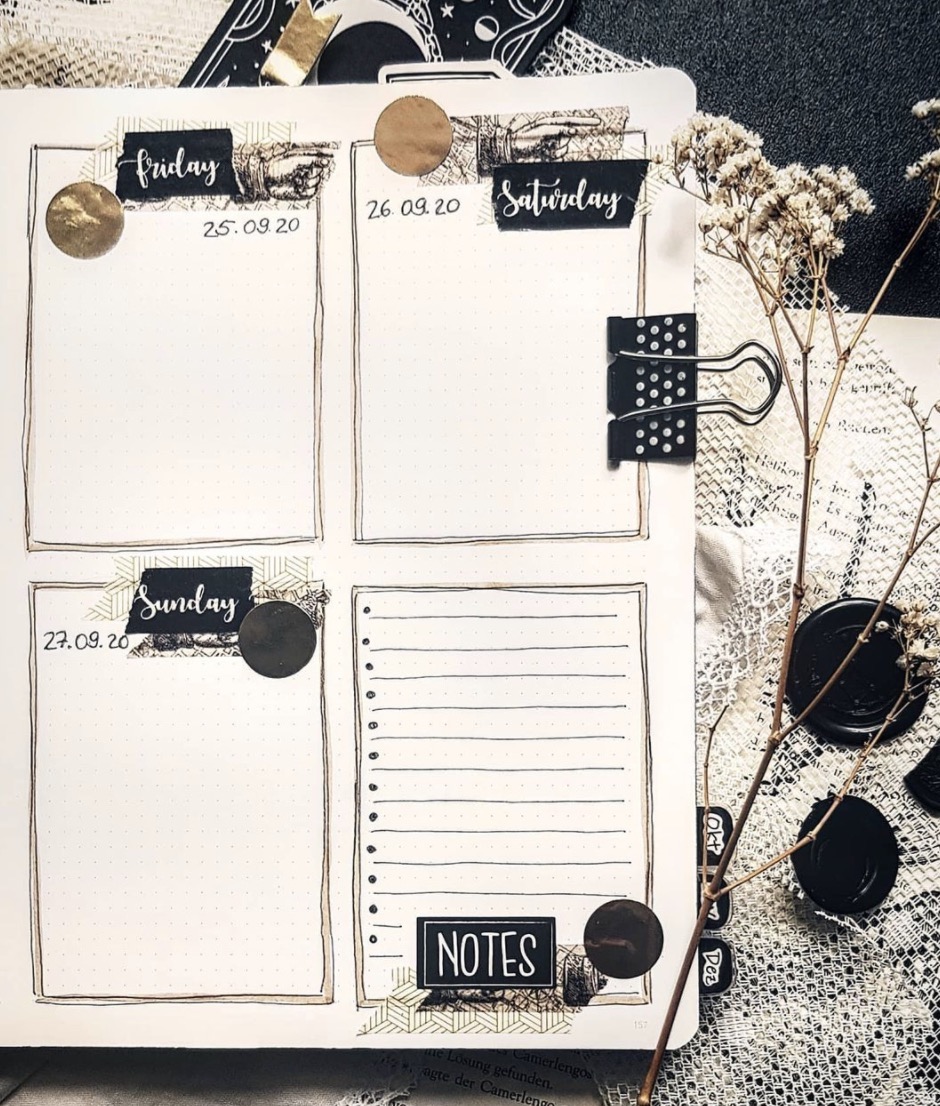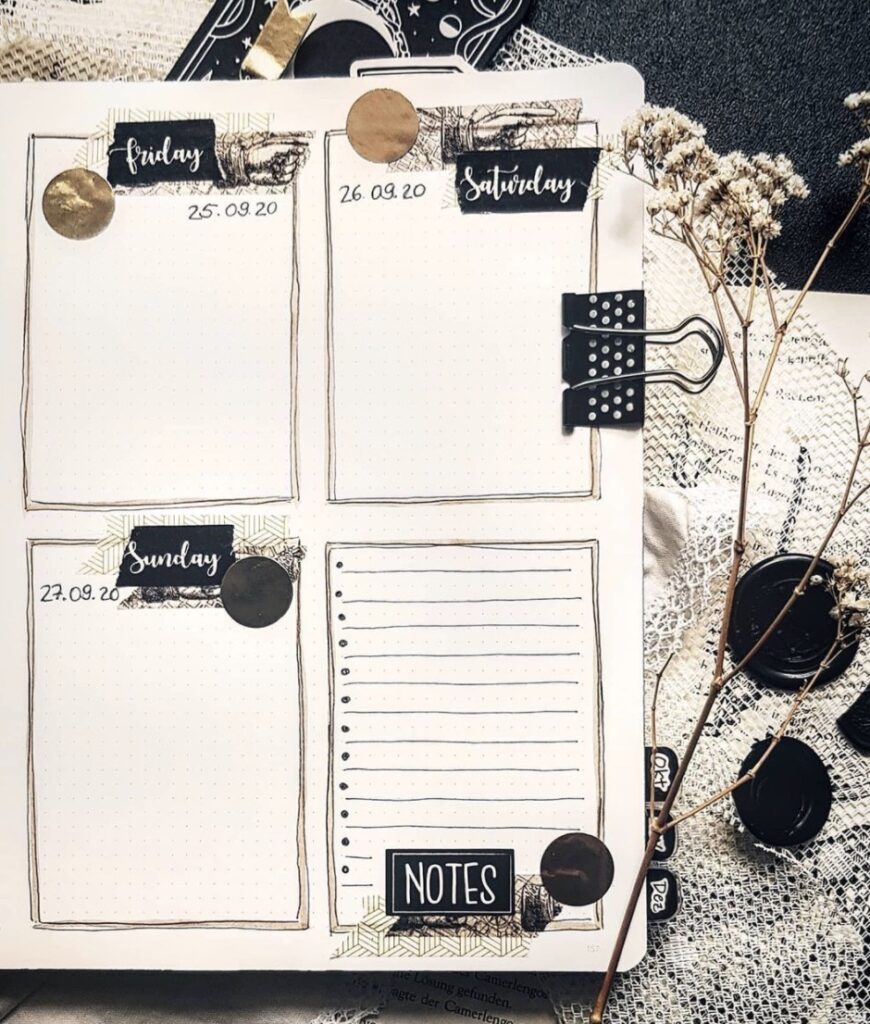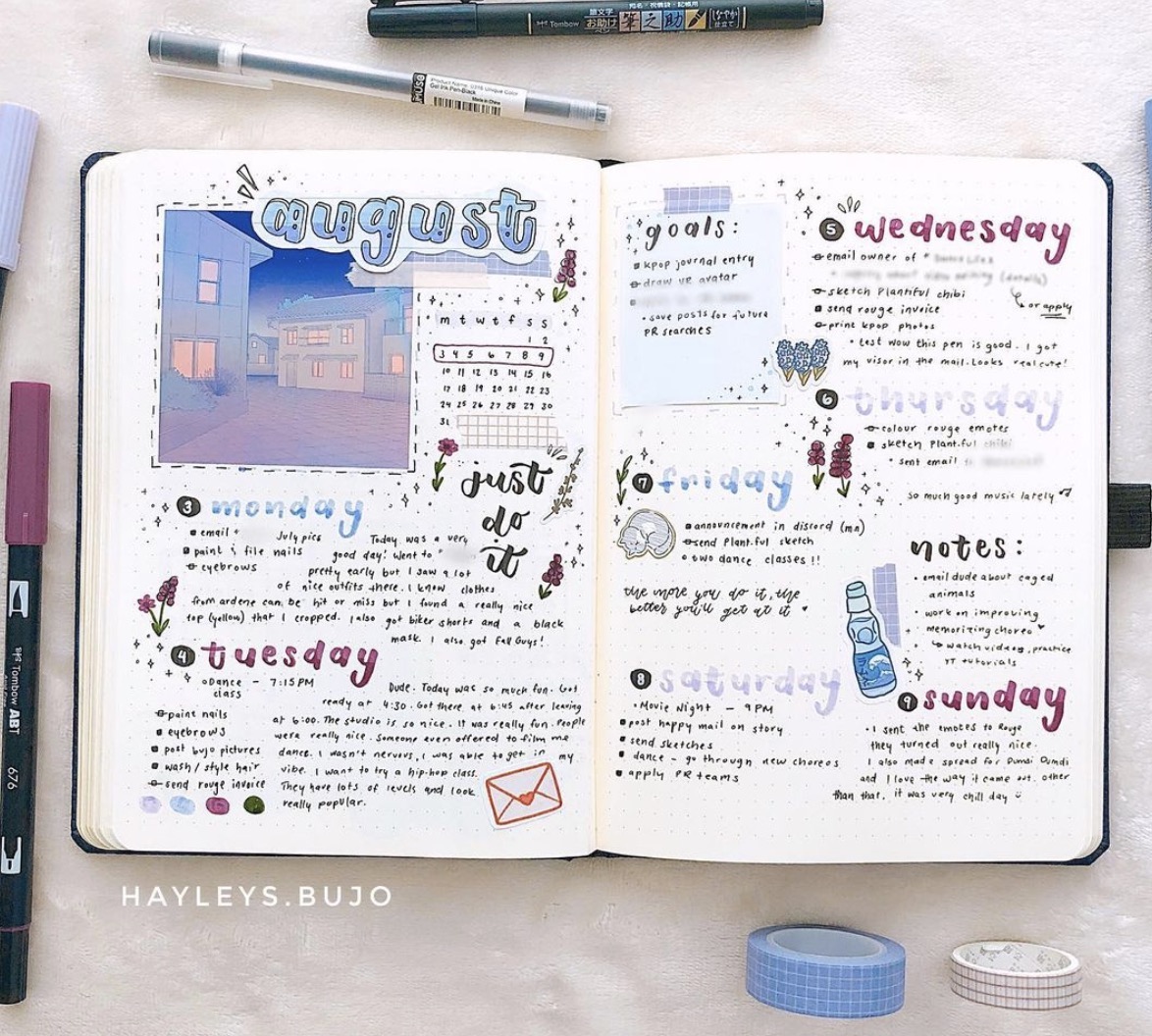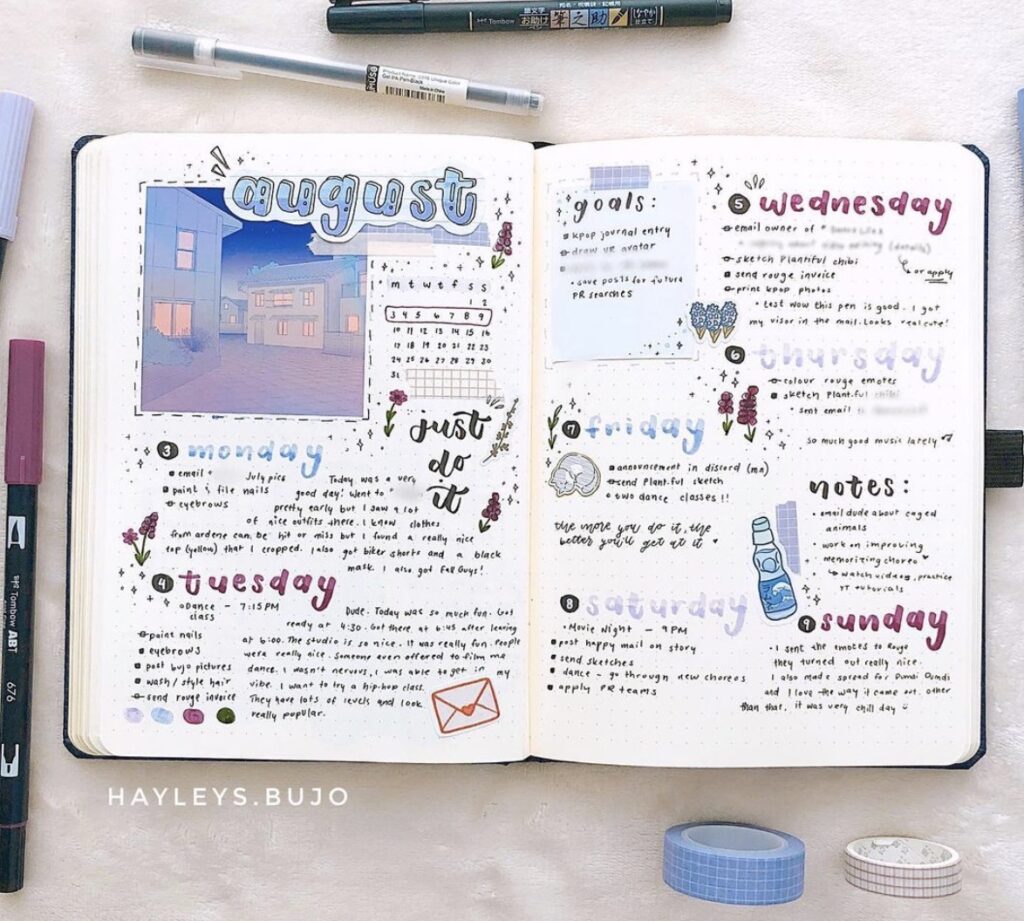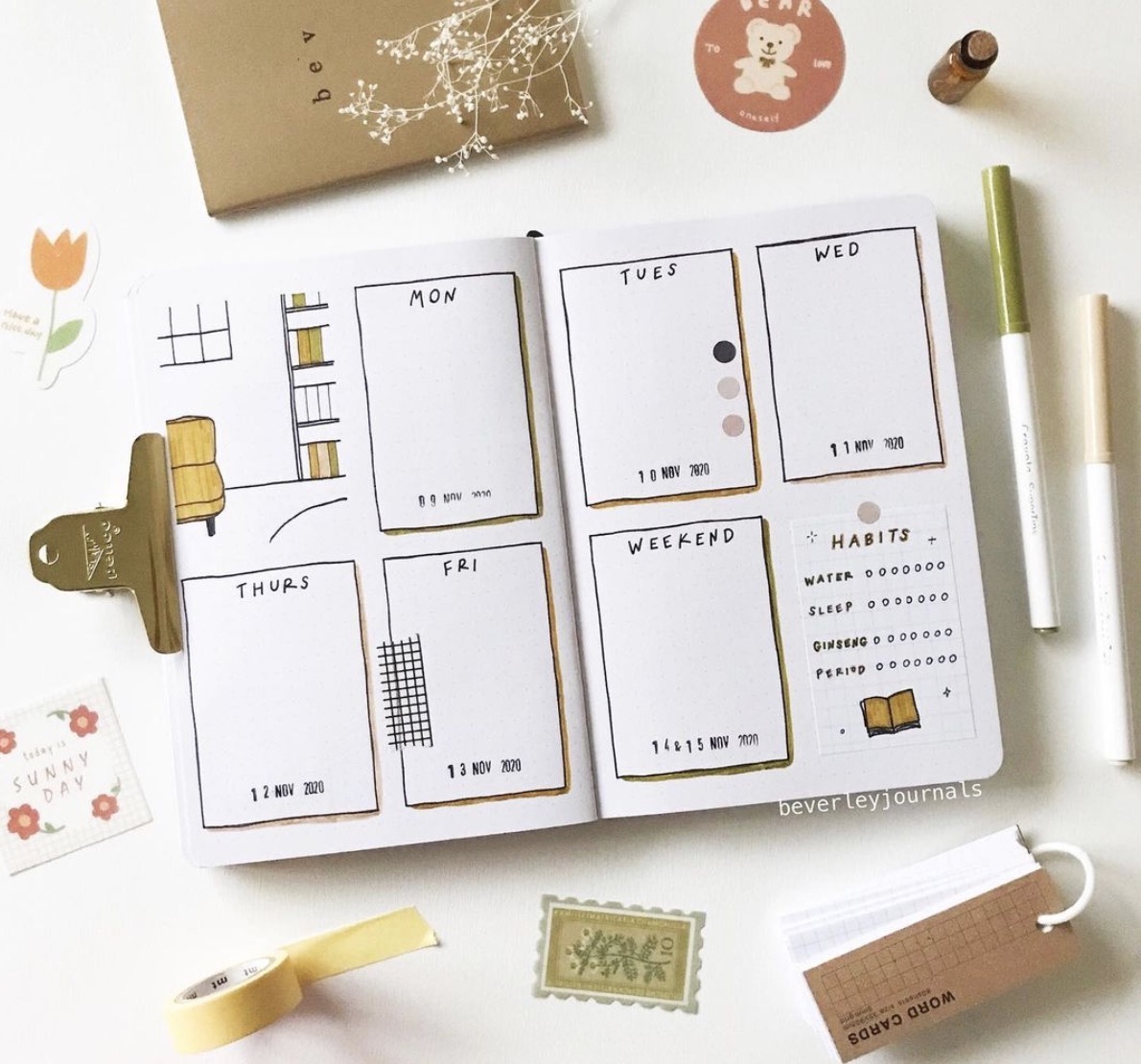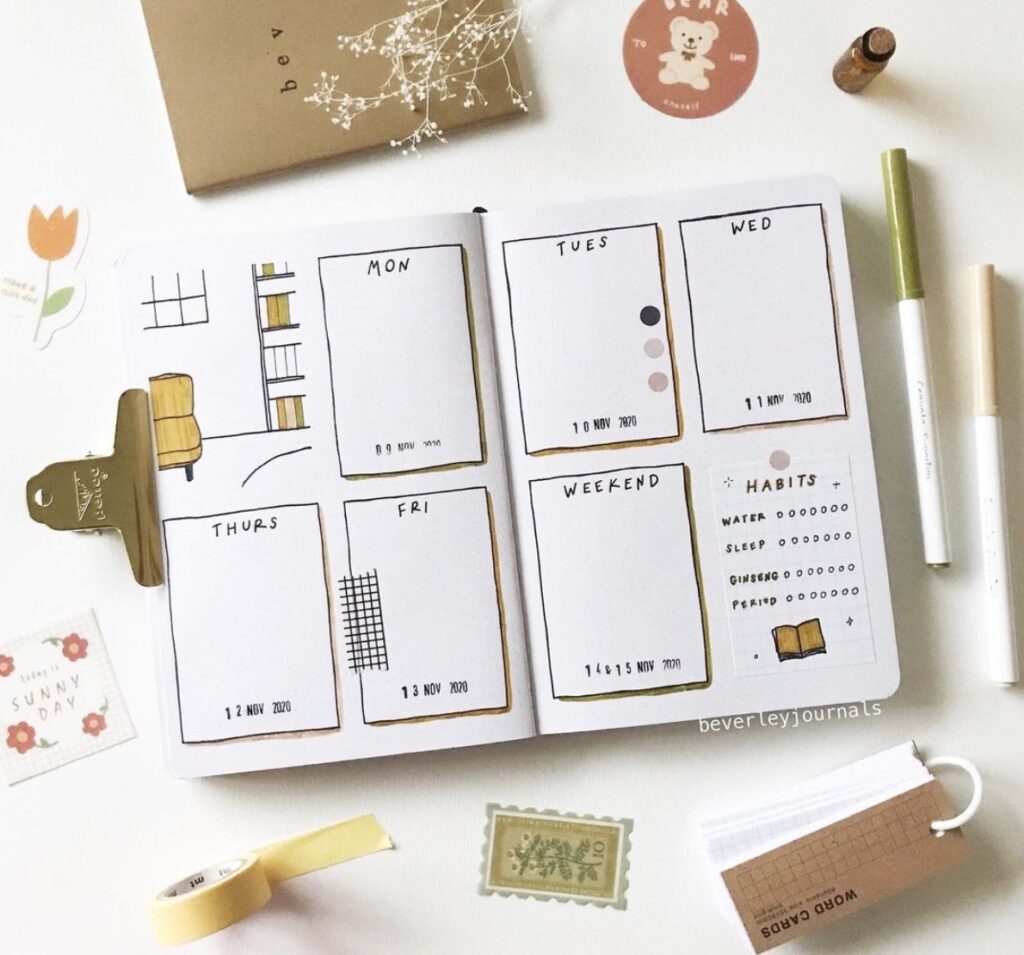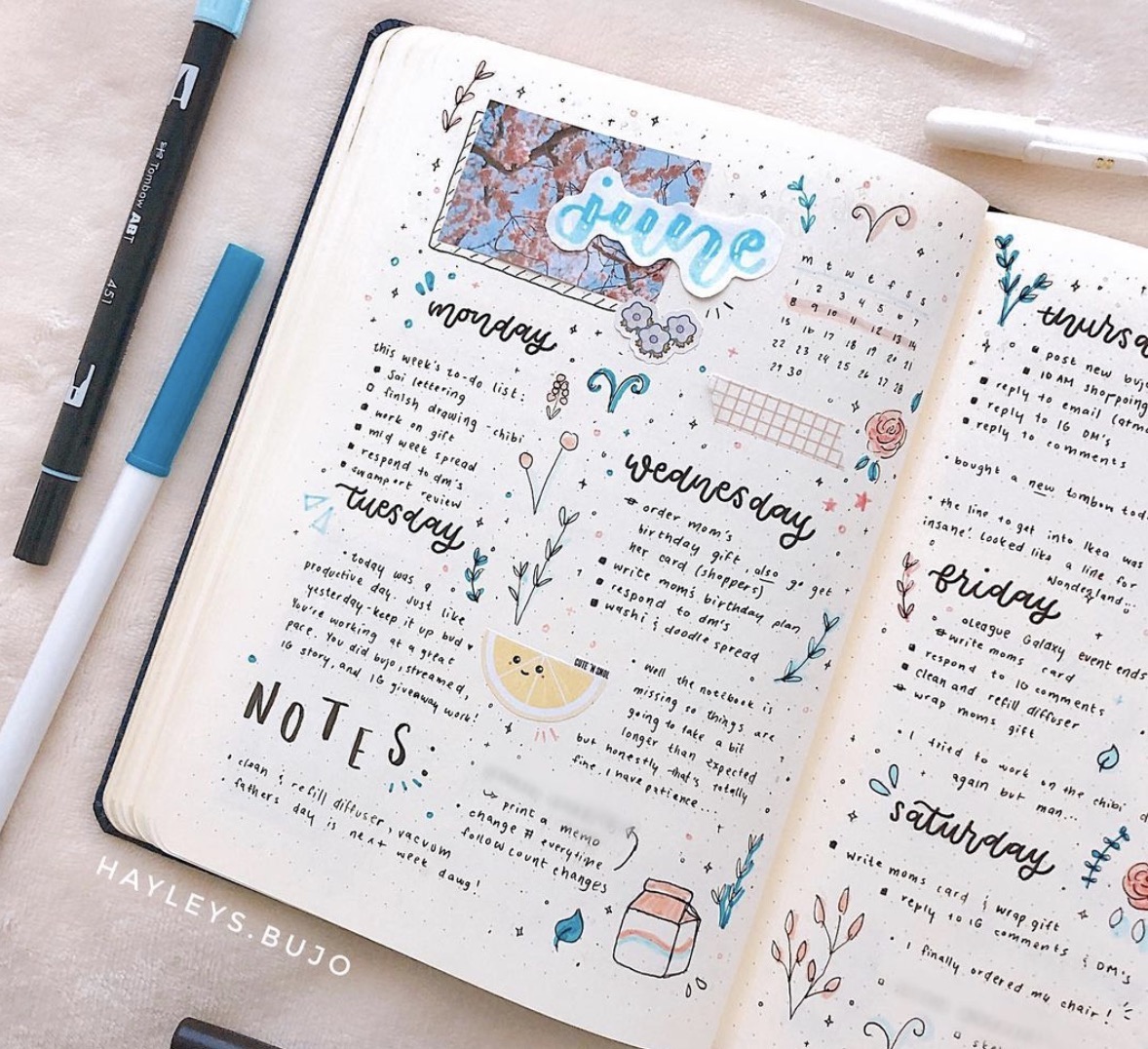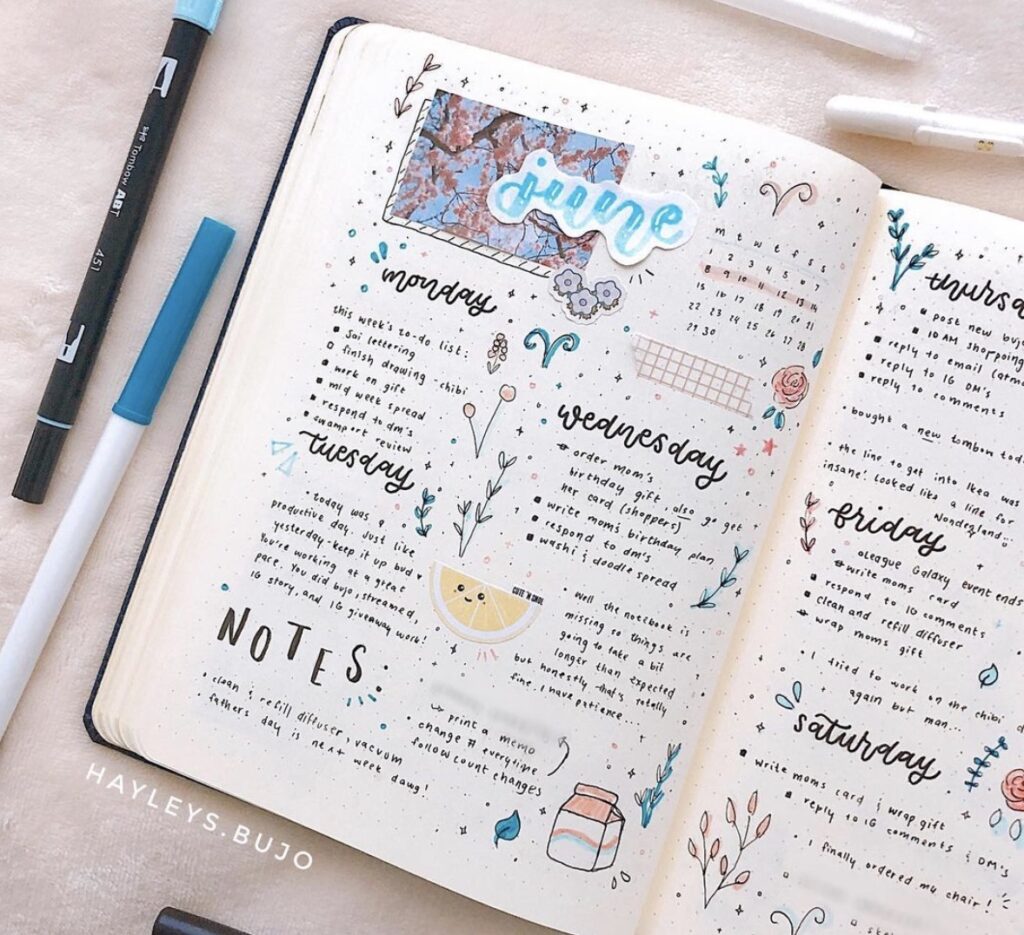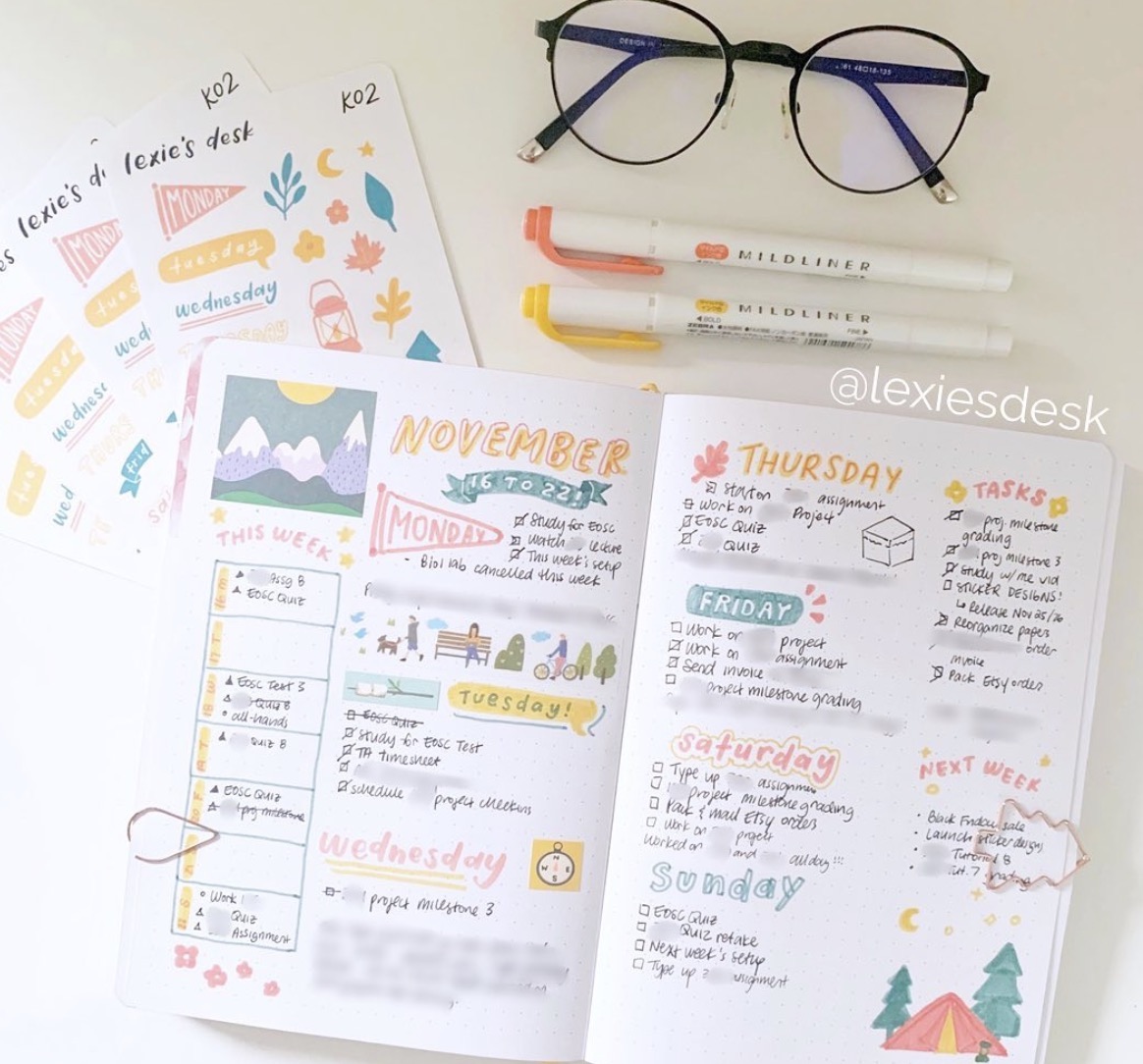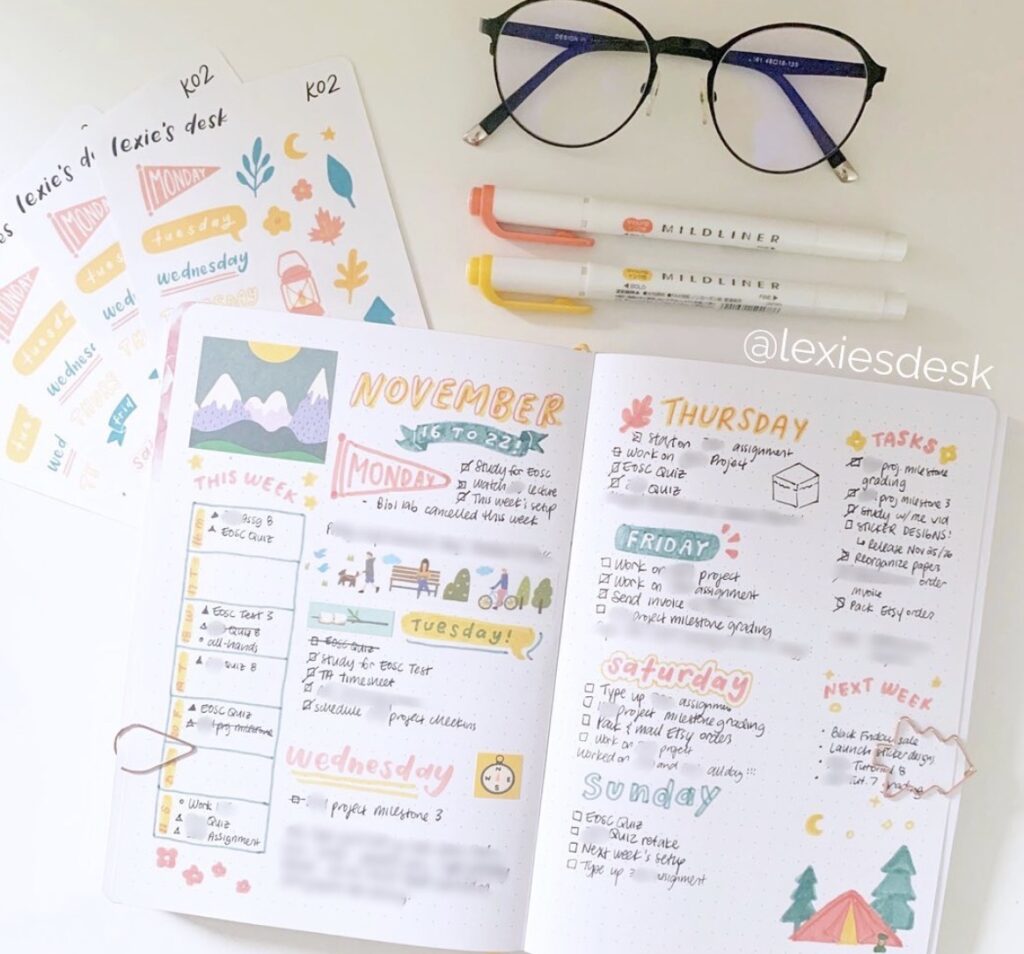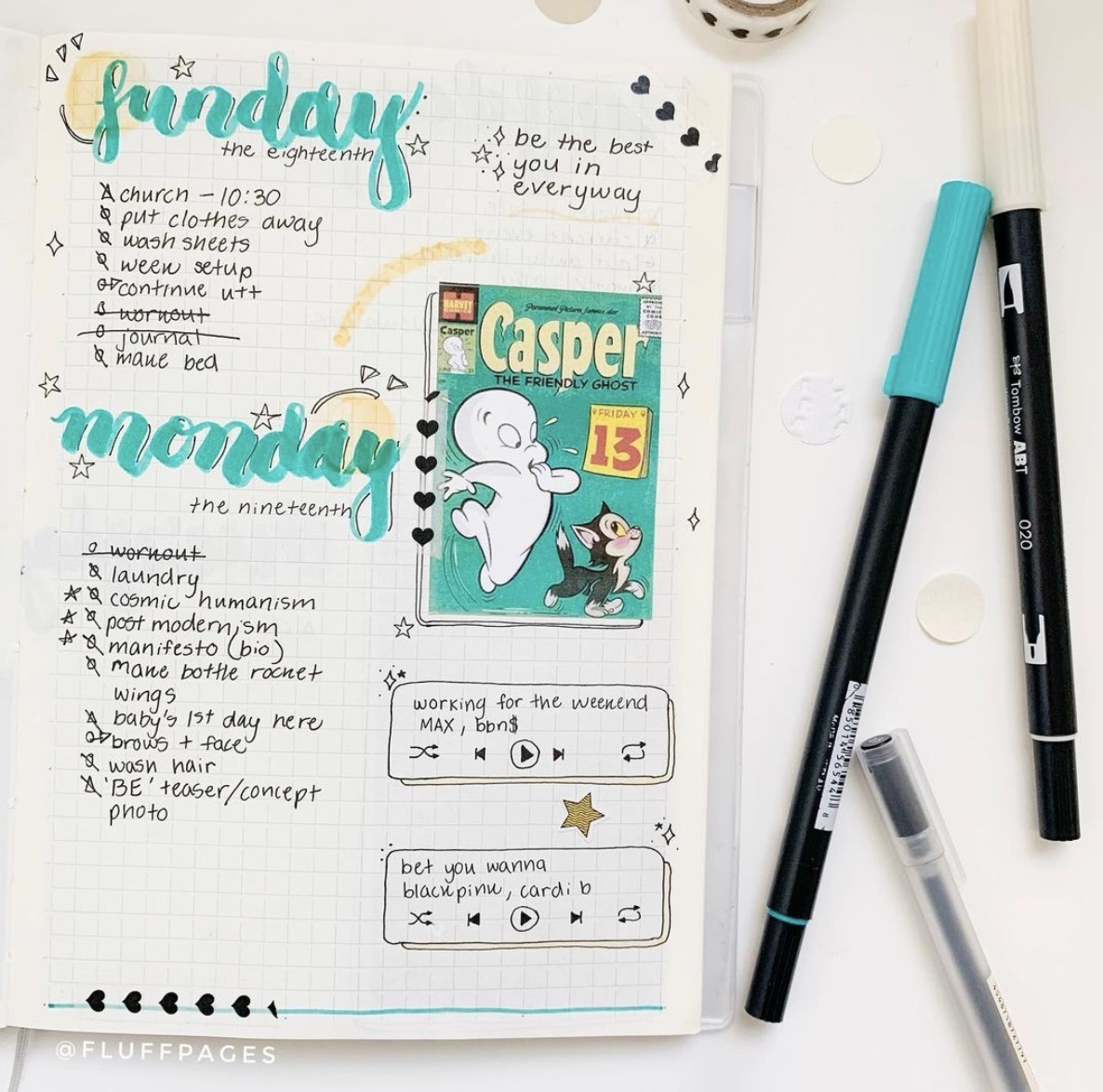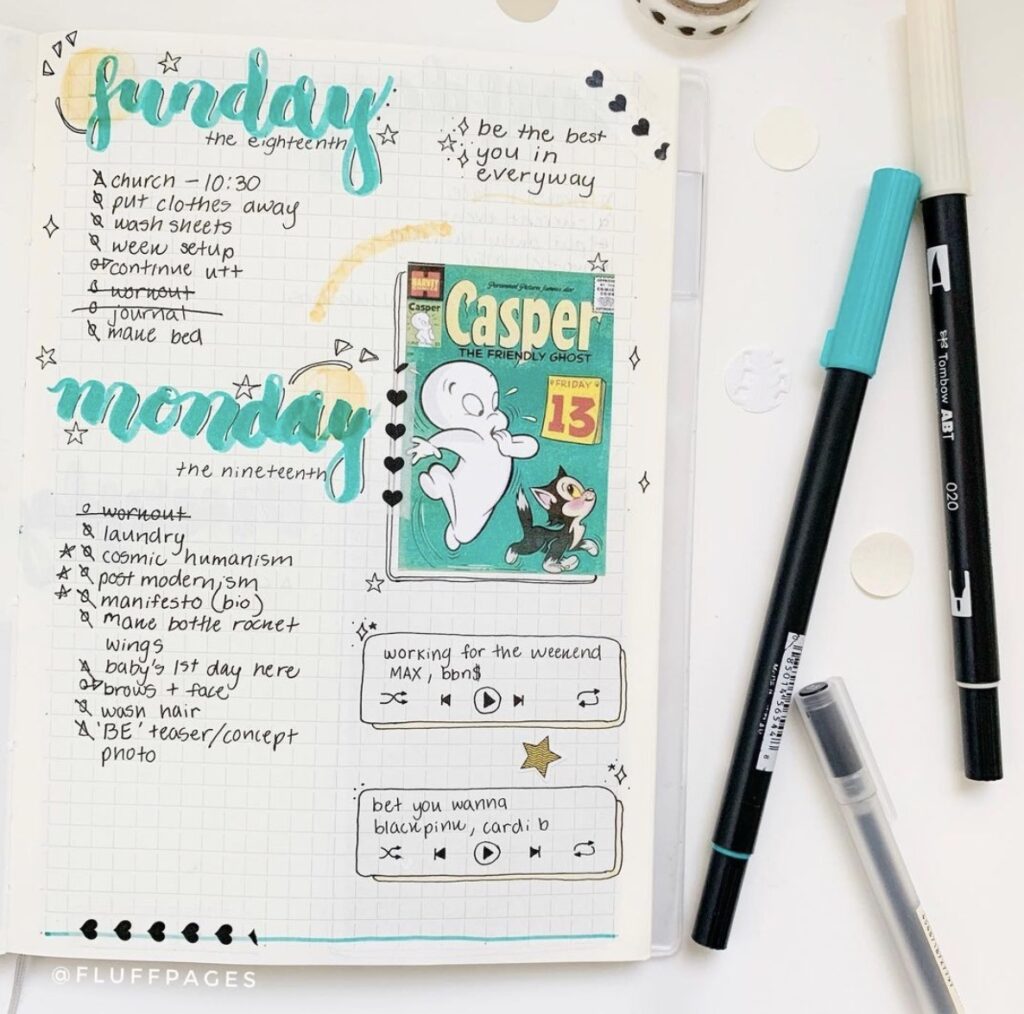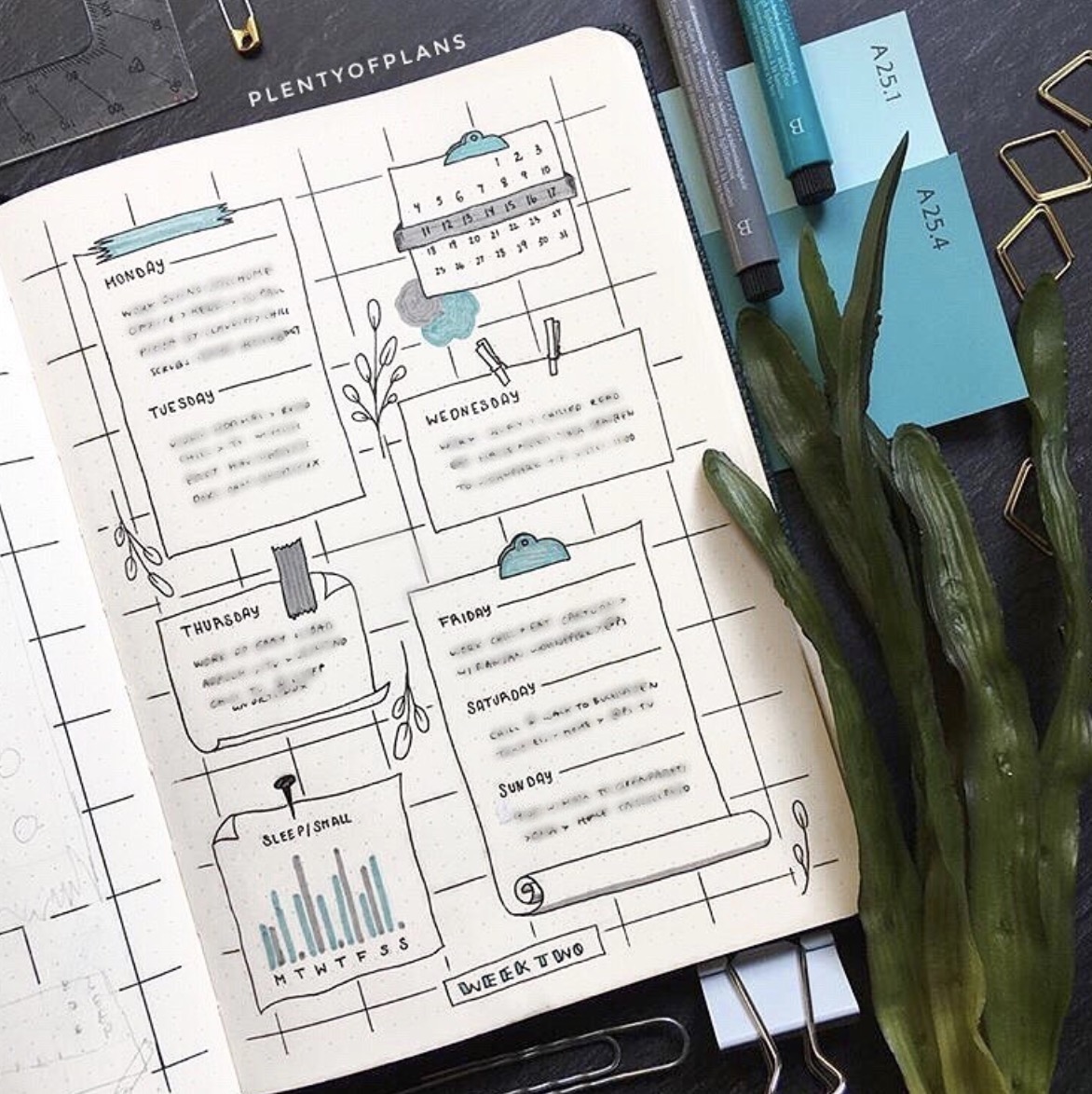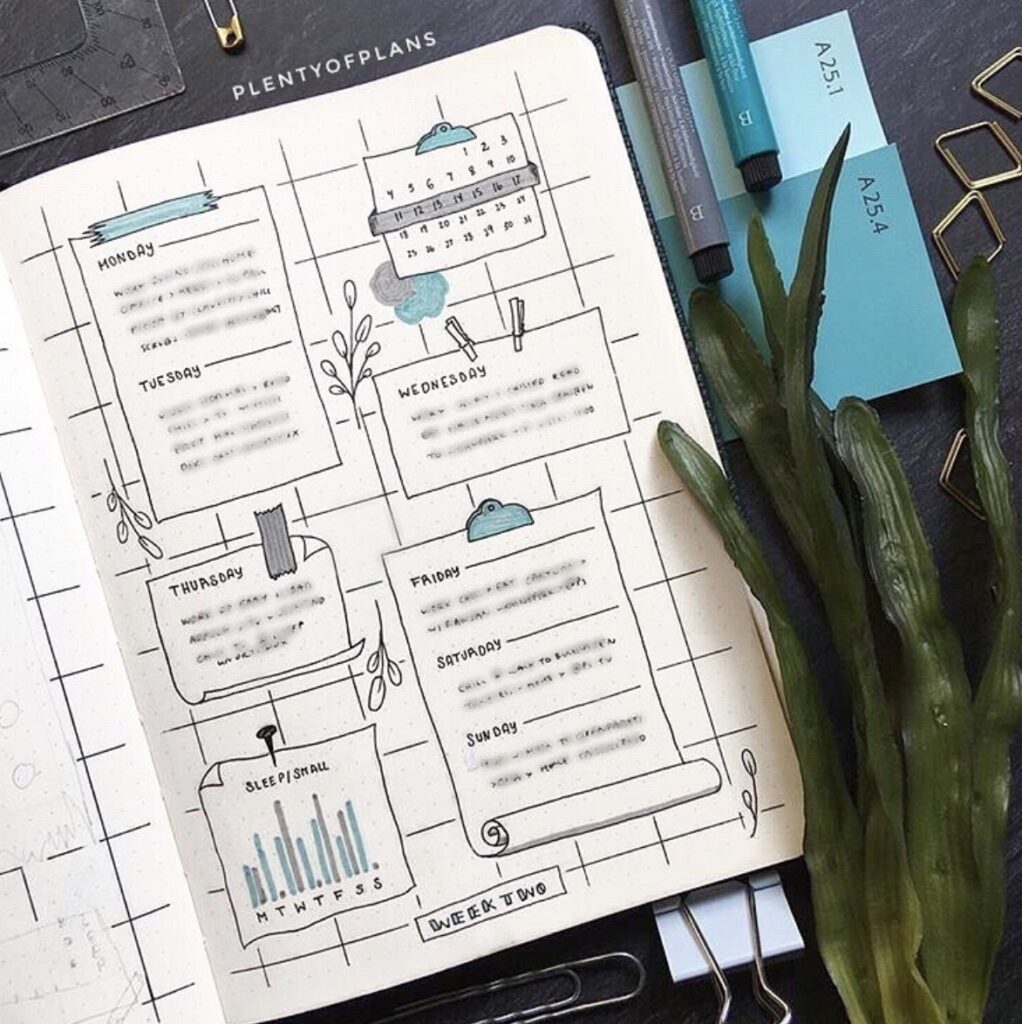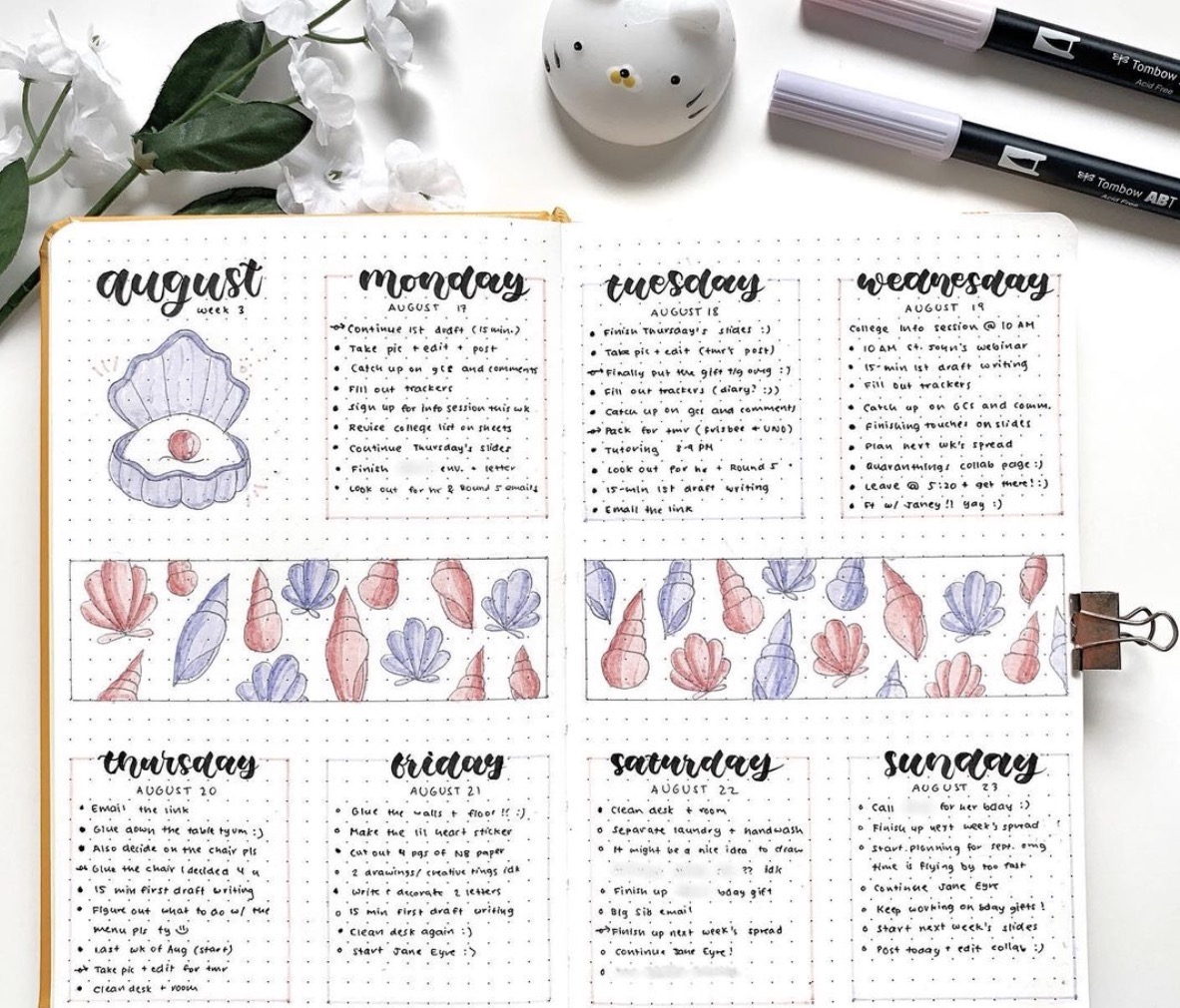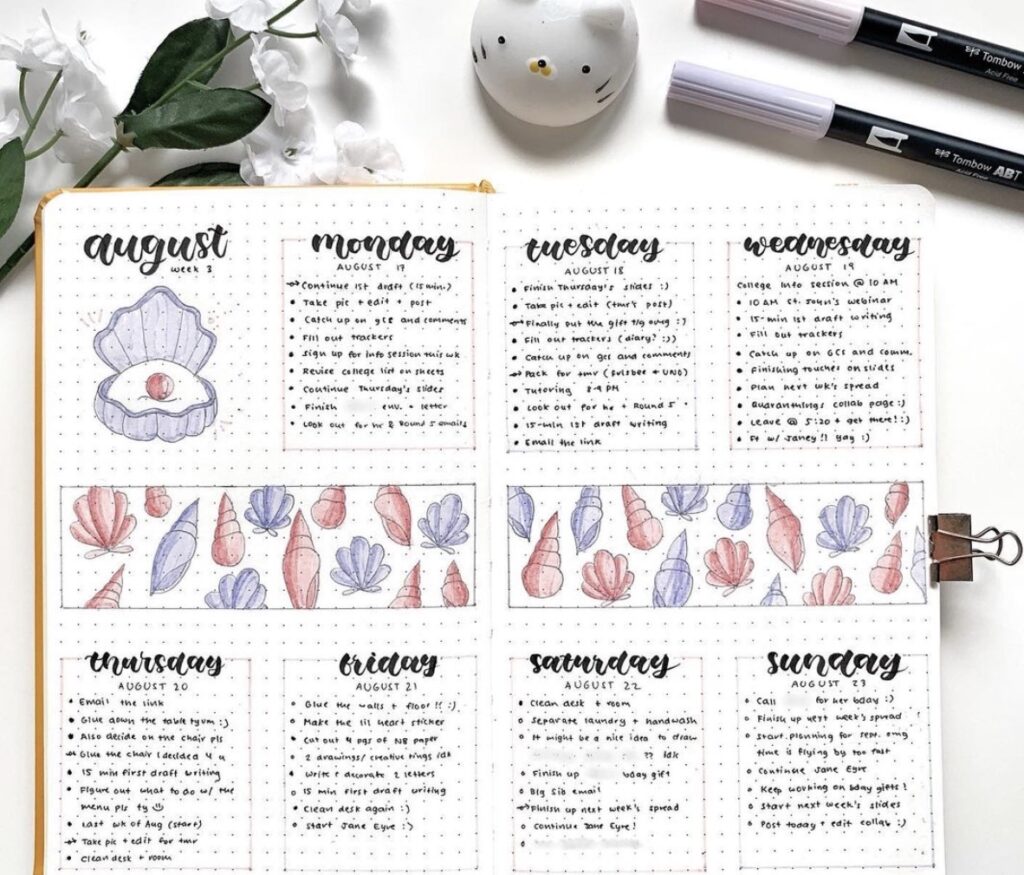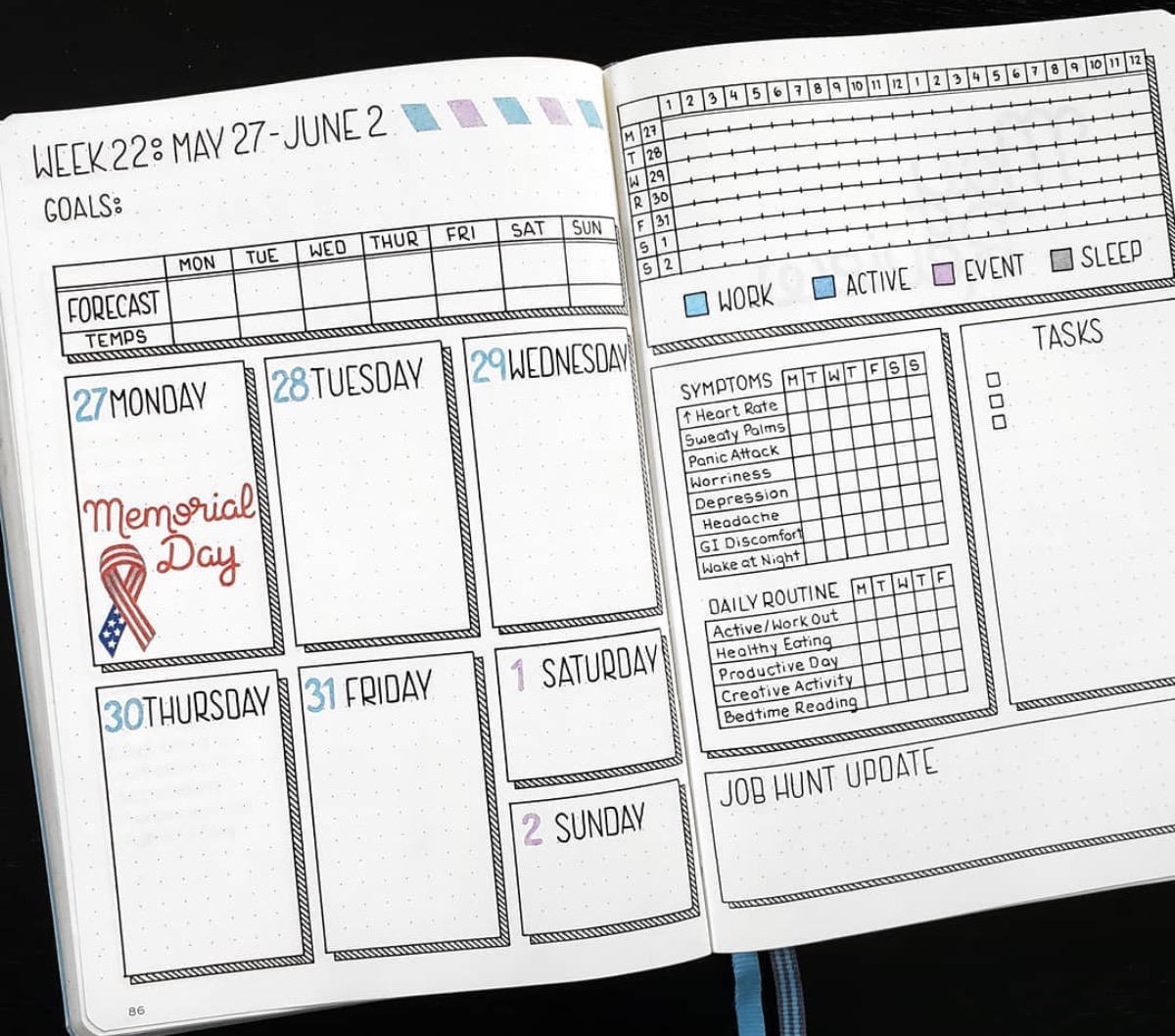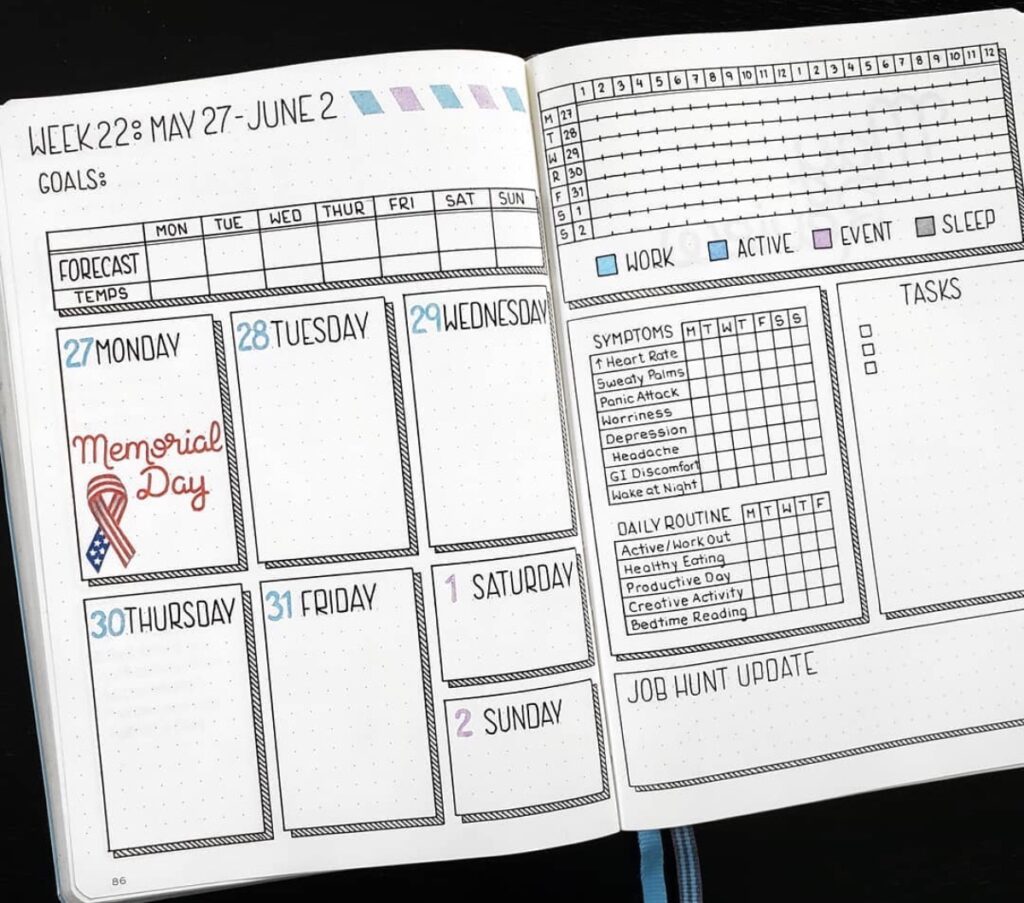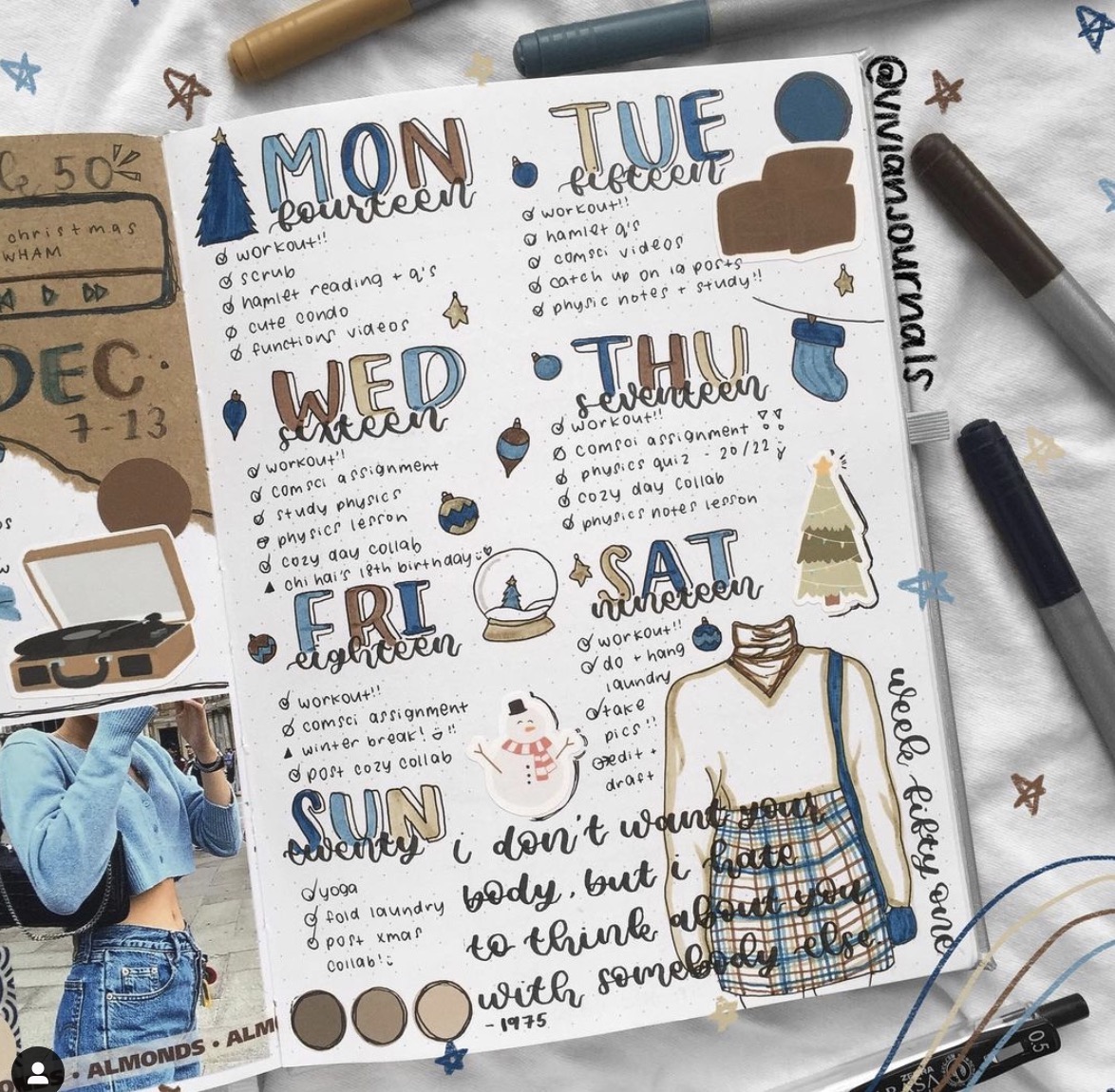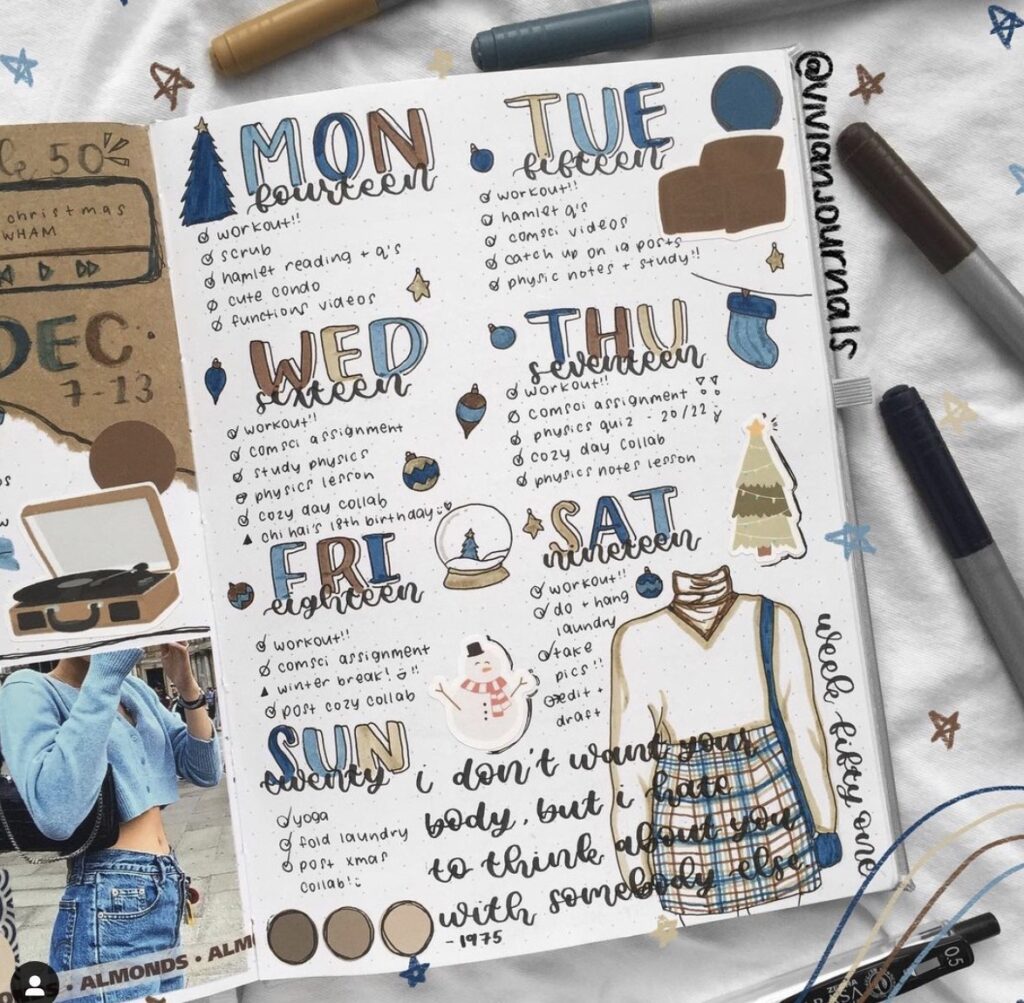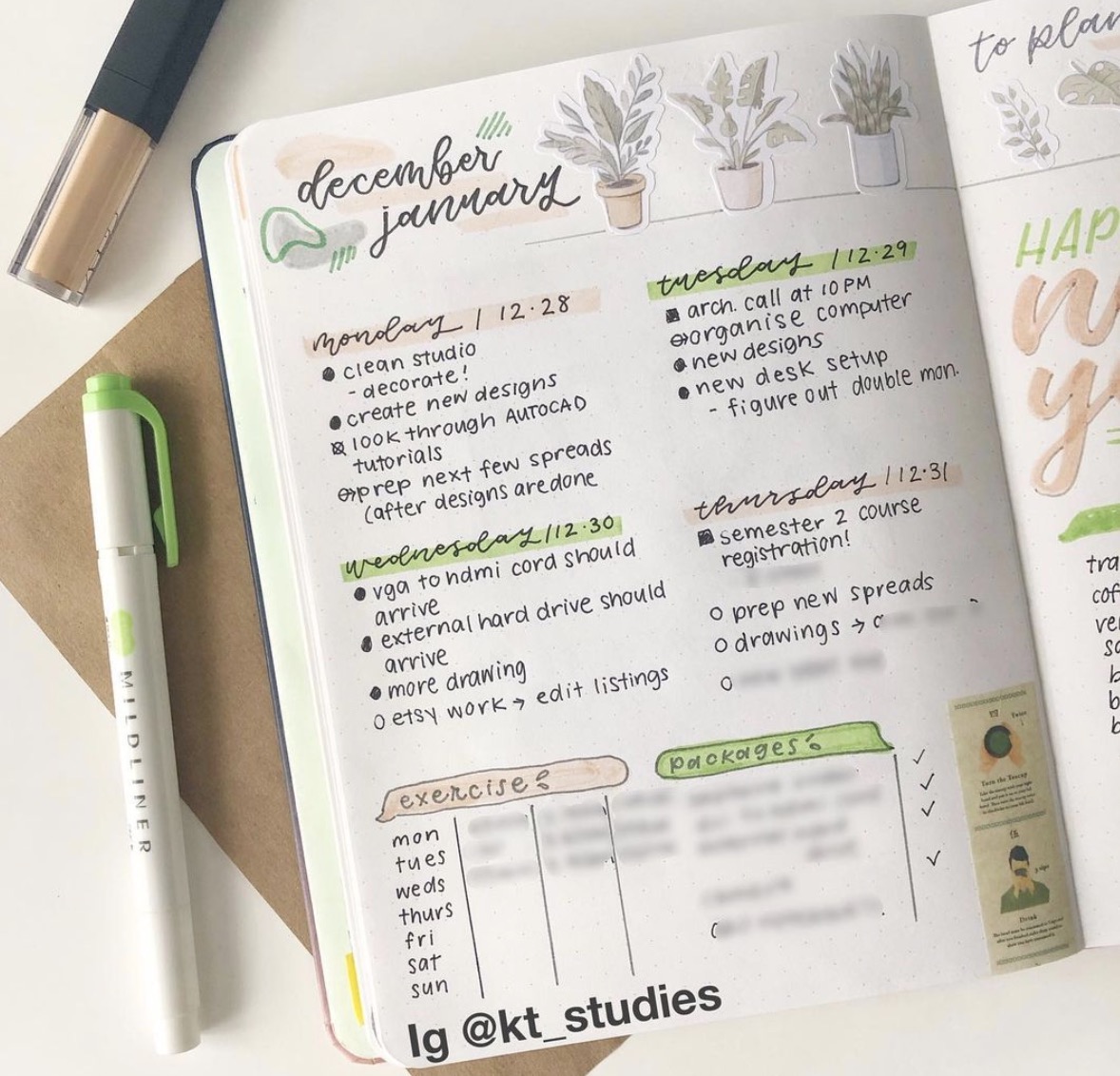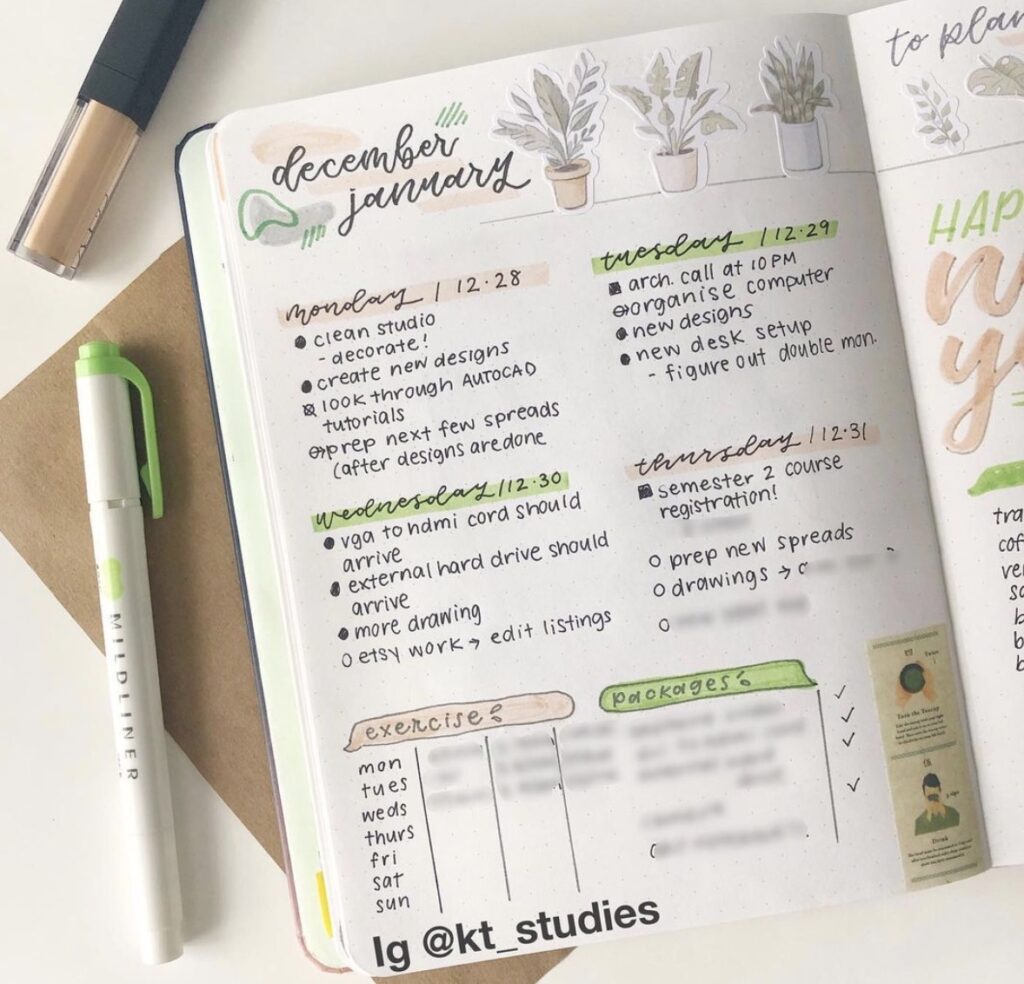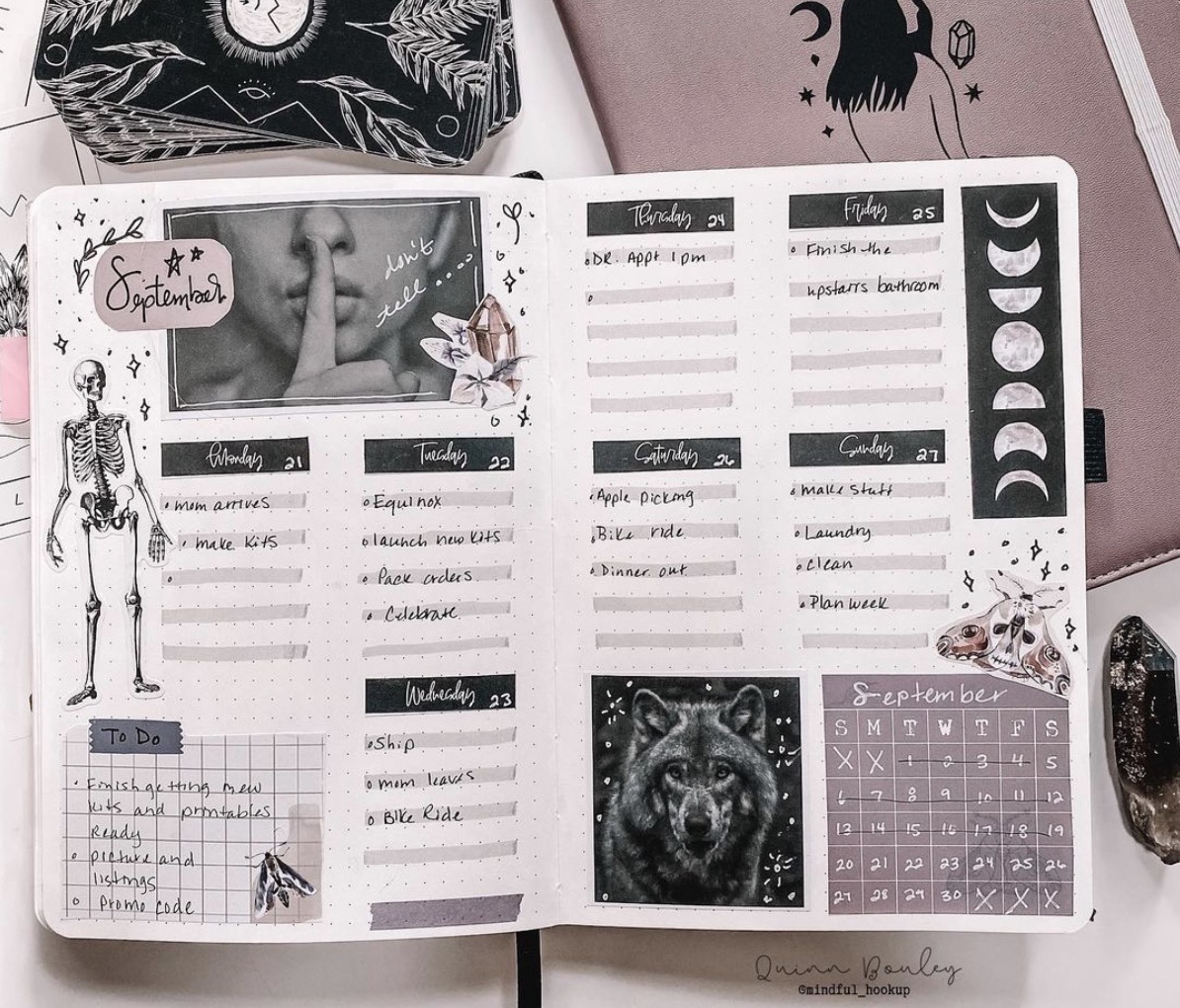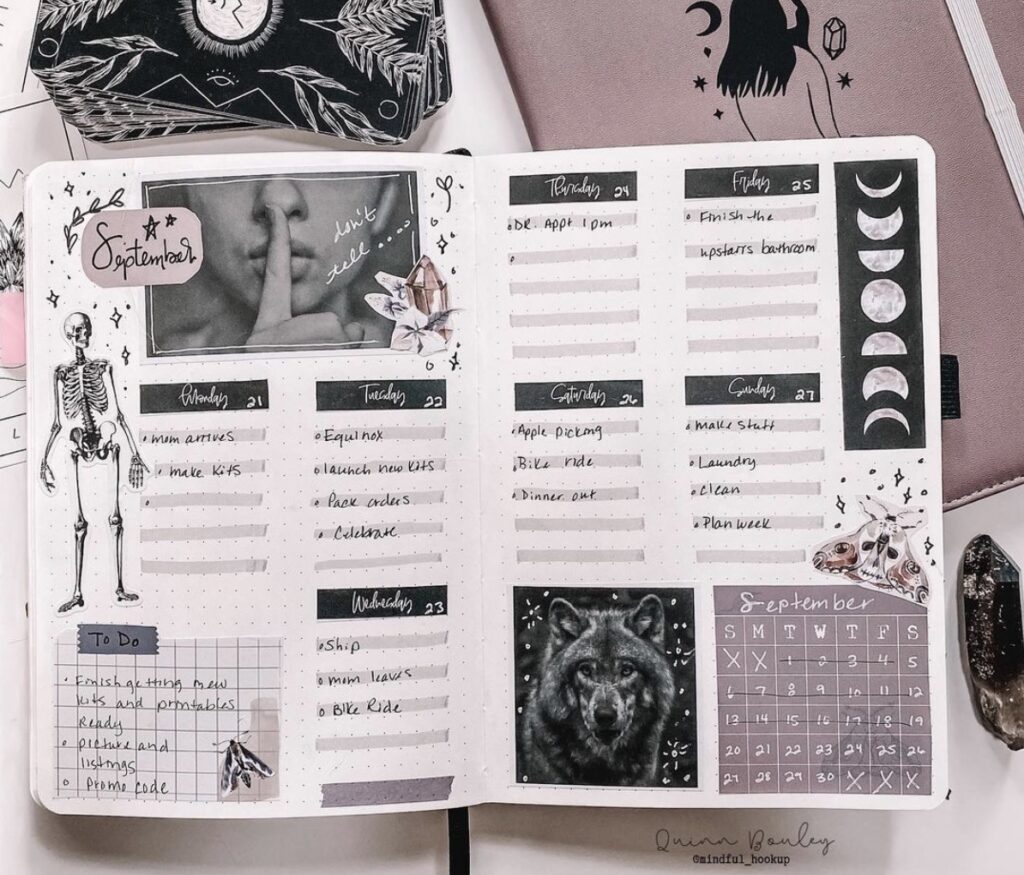 Vertical Bullet Journal Examples
Design your week in a traditional planner layout style with a vertical weekly spread. Decorate with stickers, colored pens or washi tape.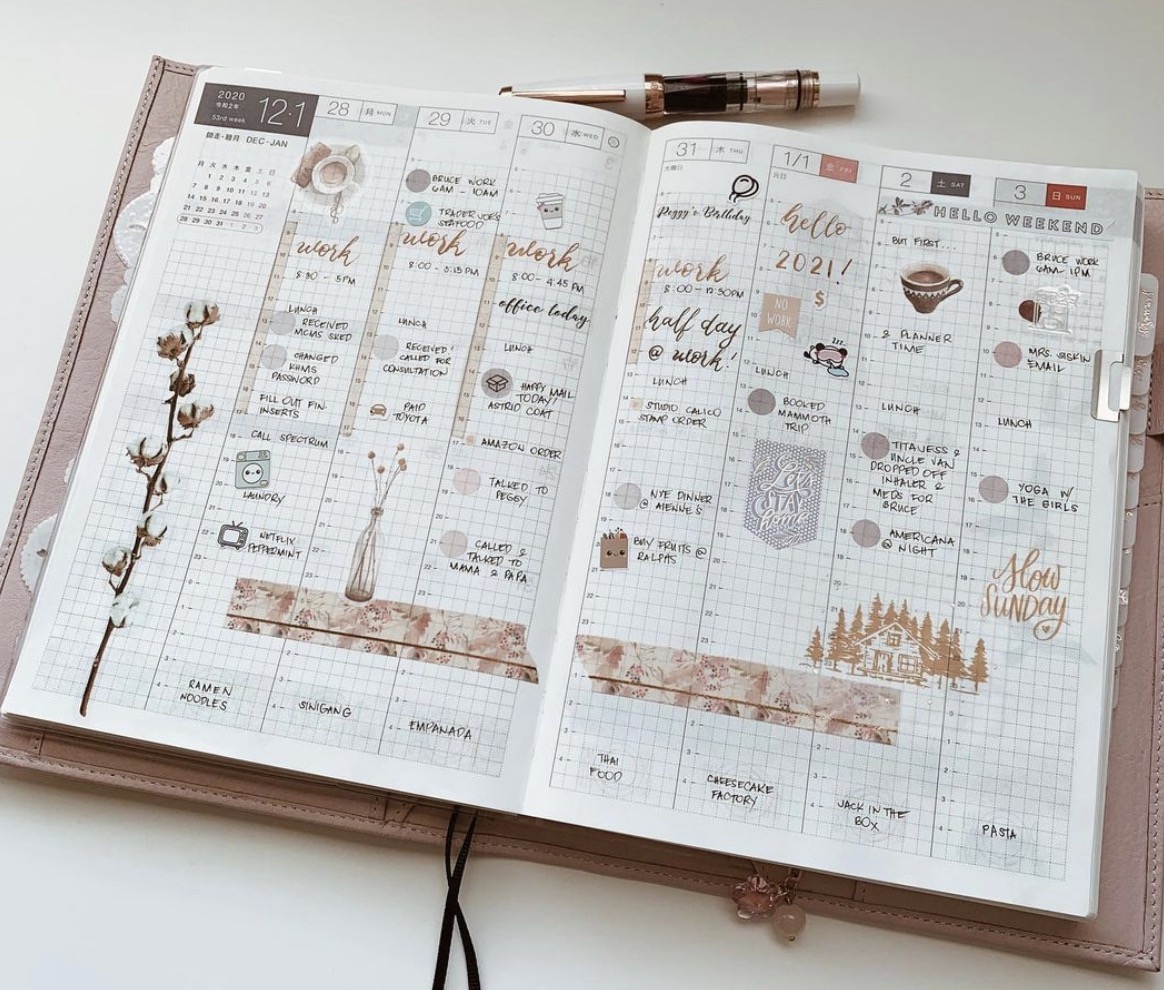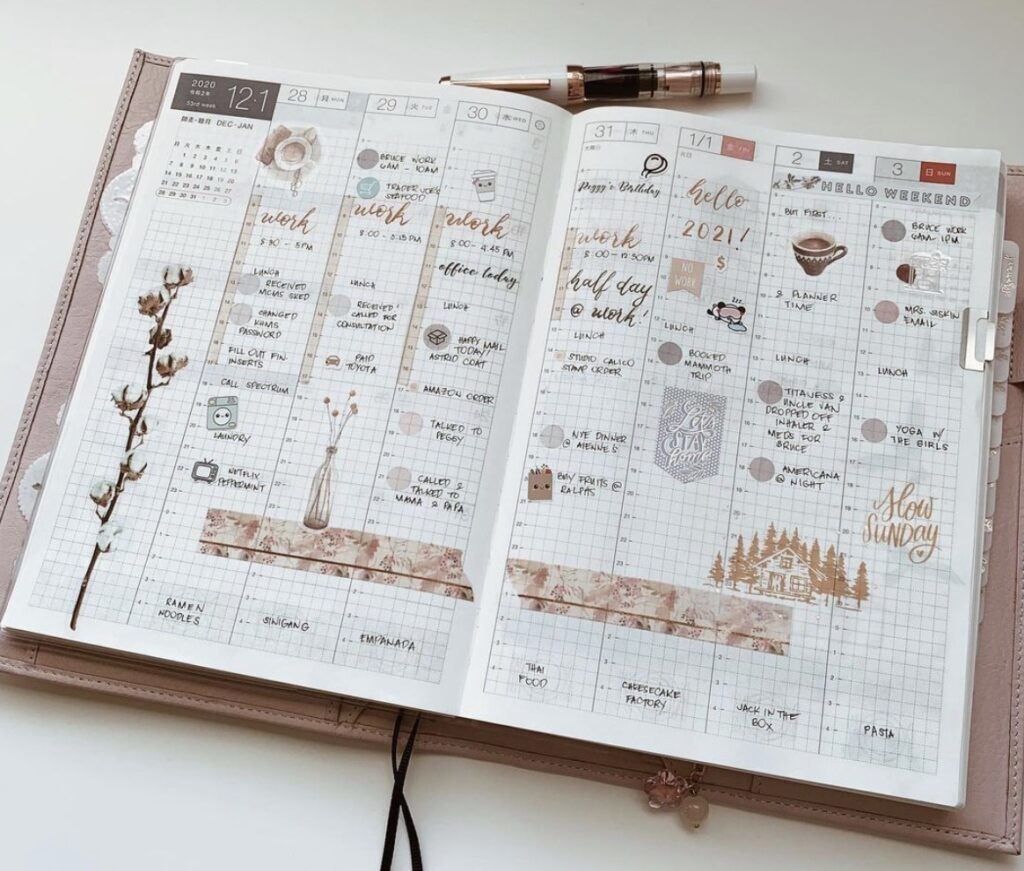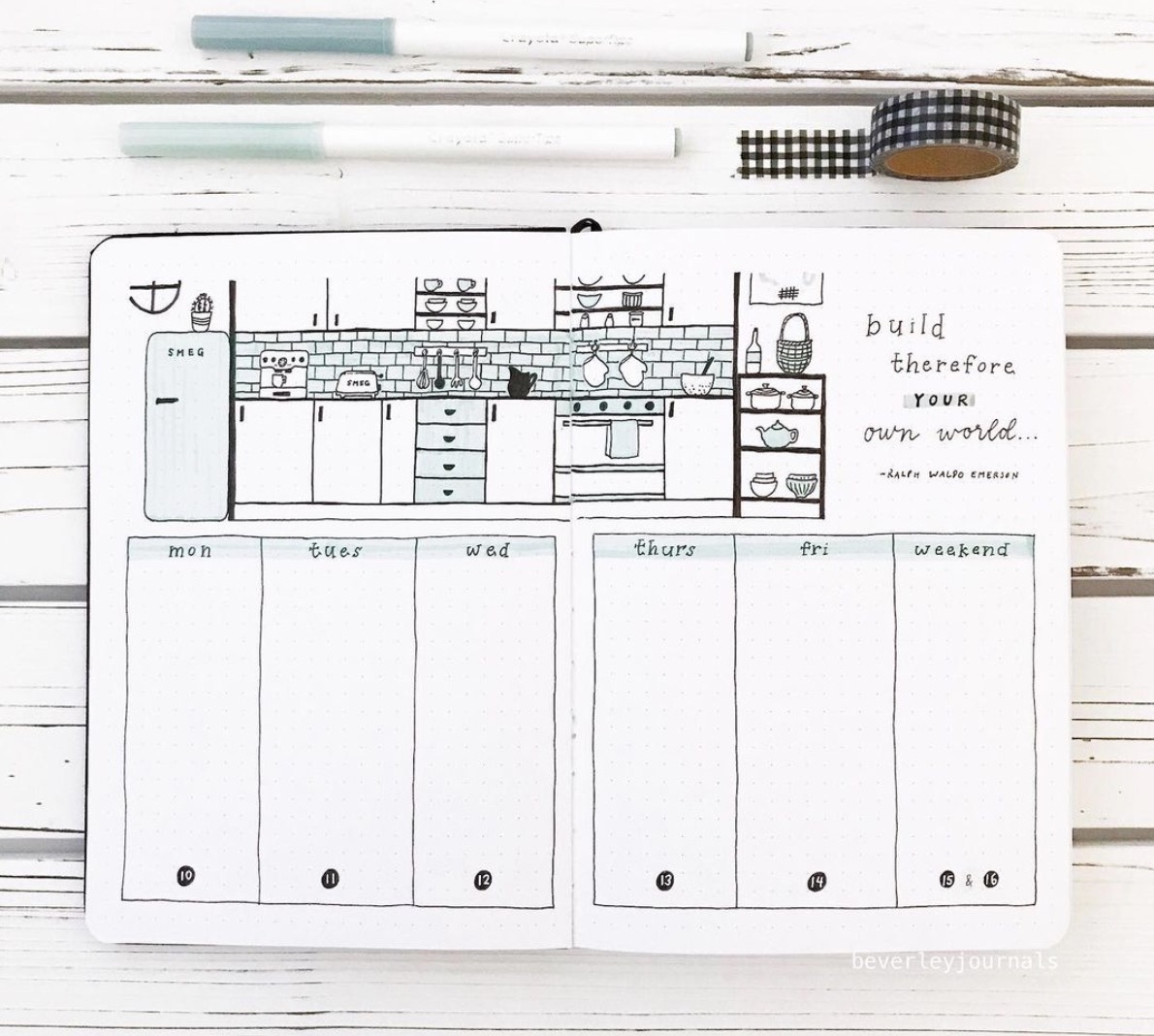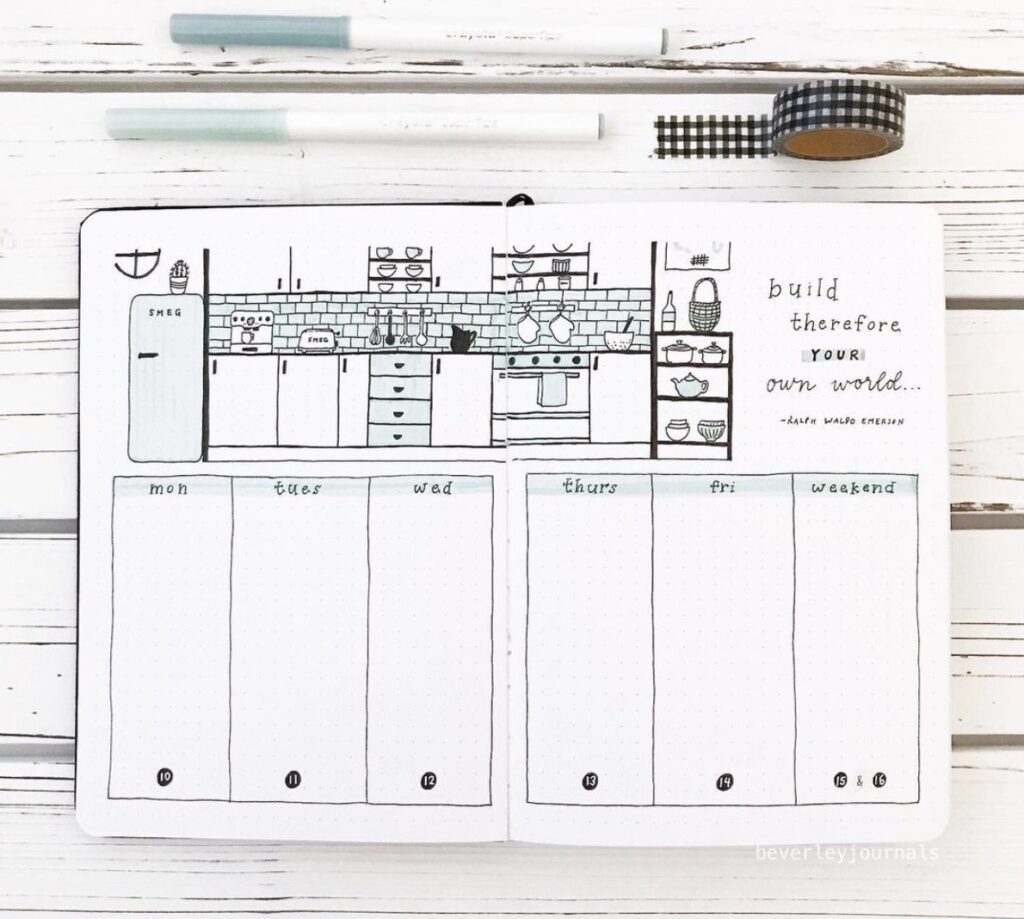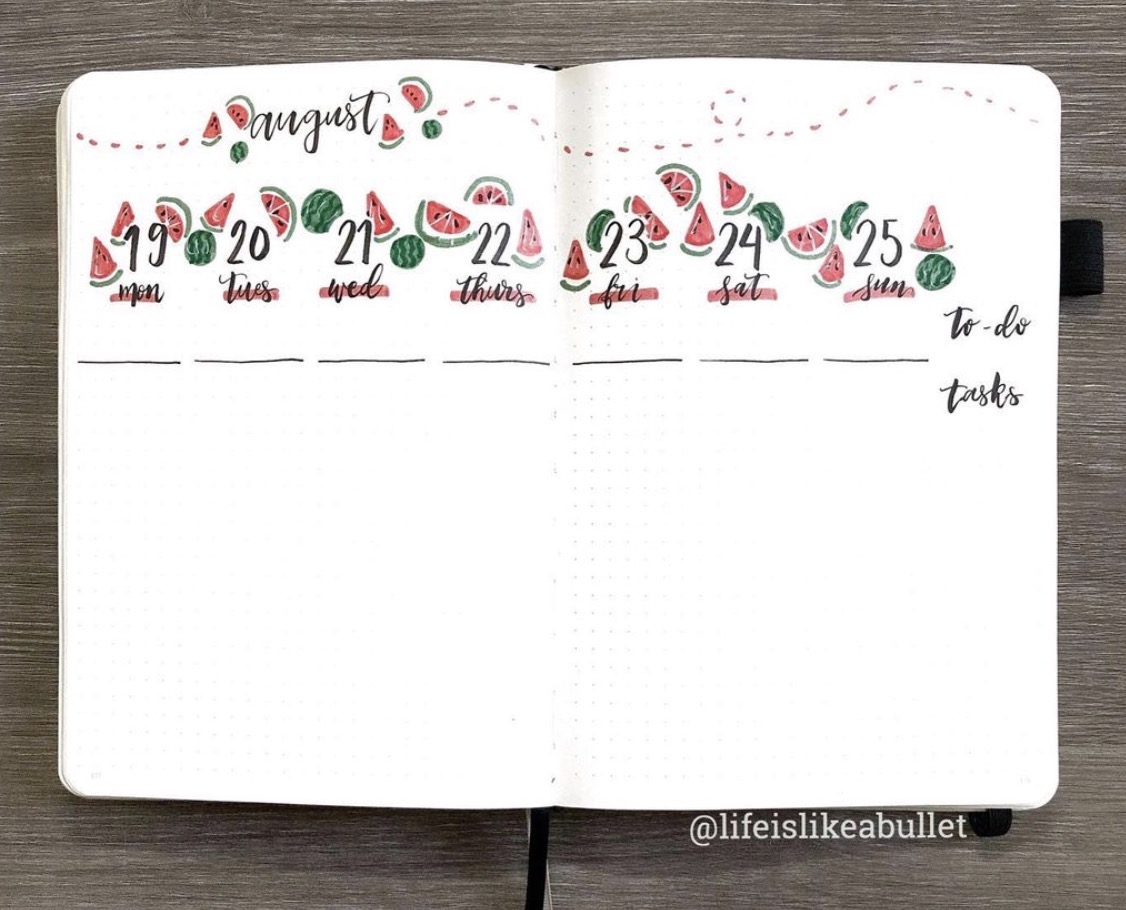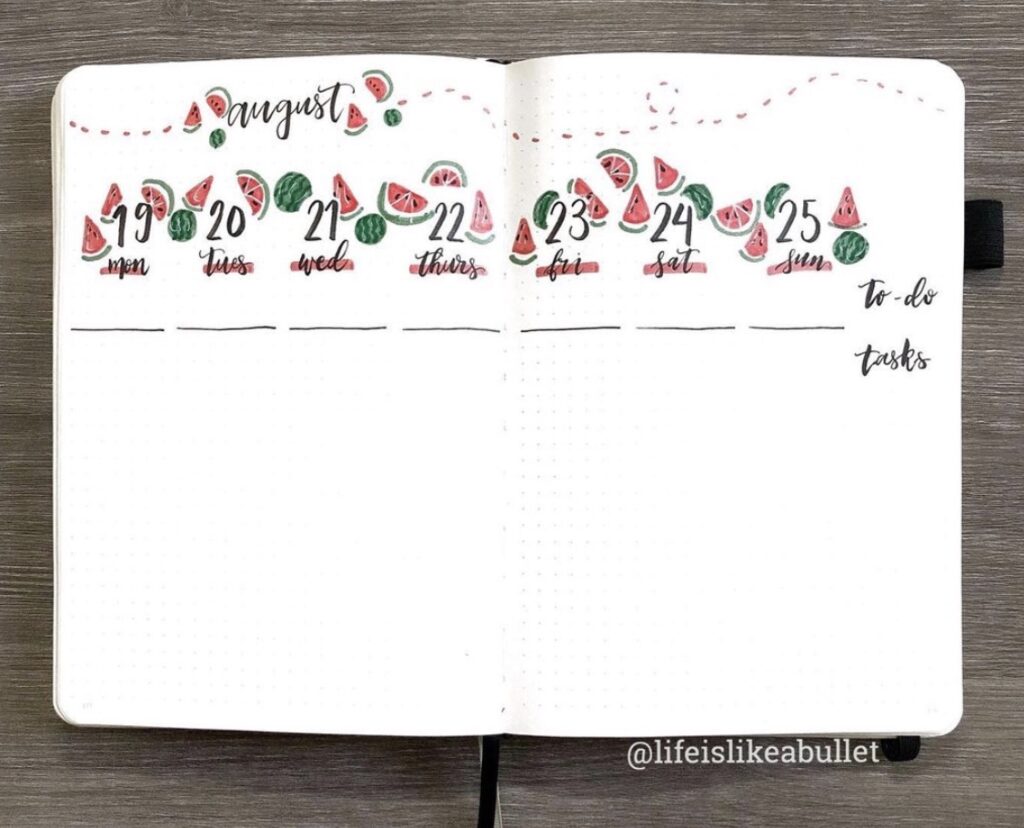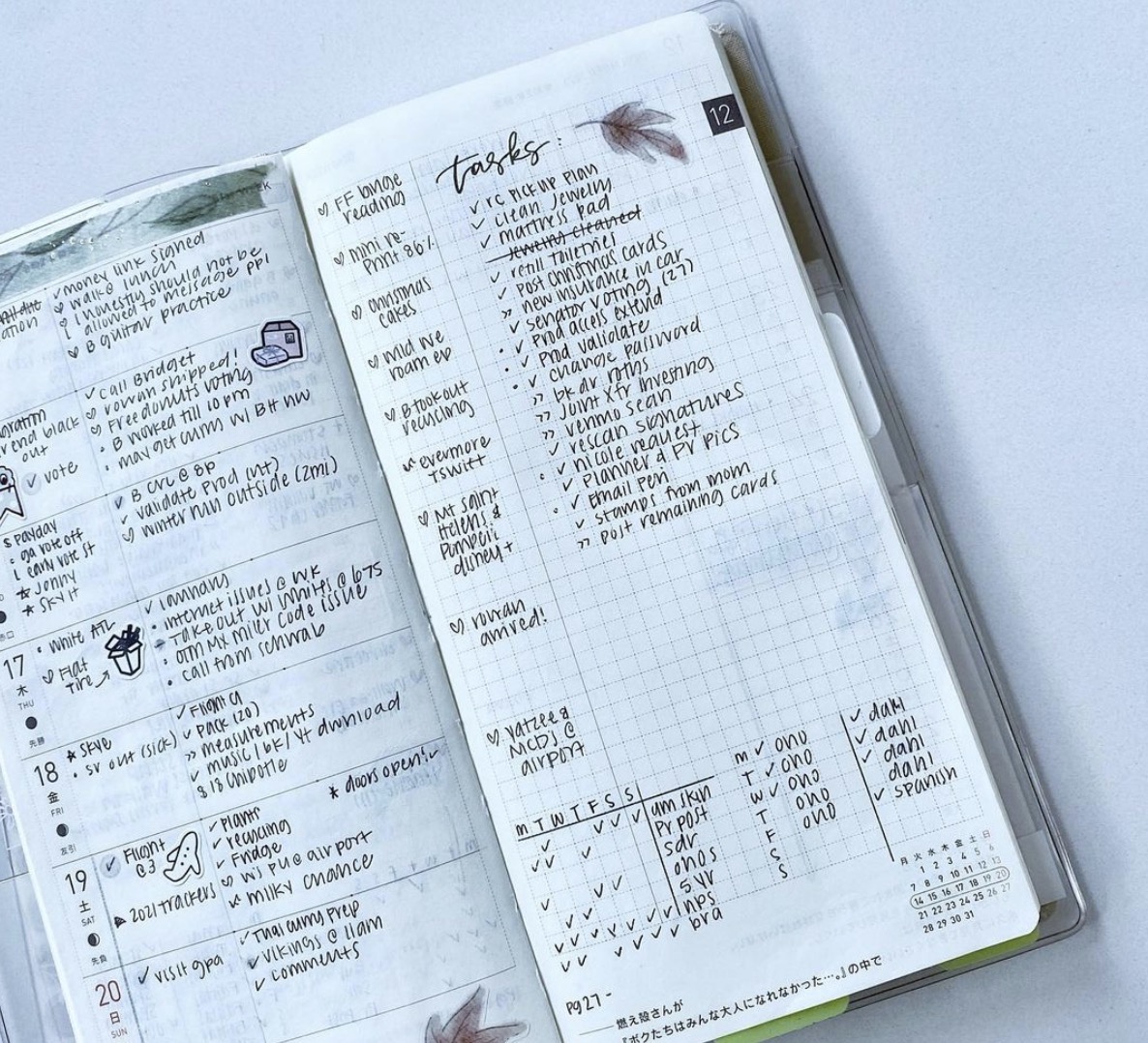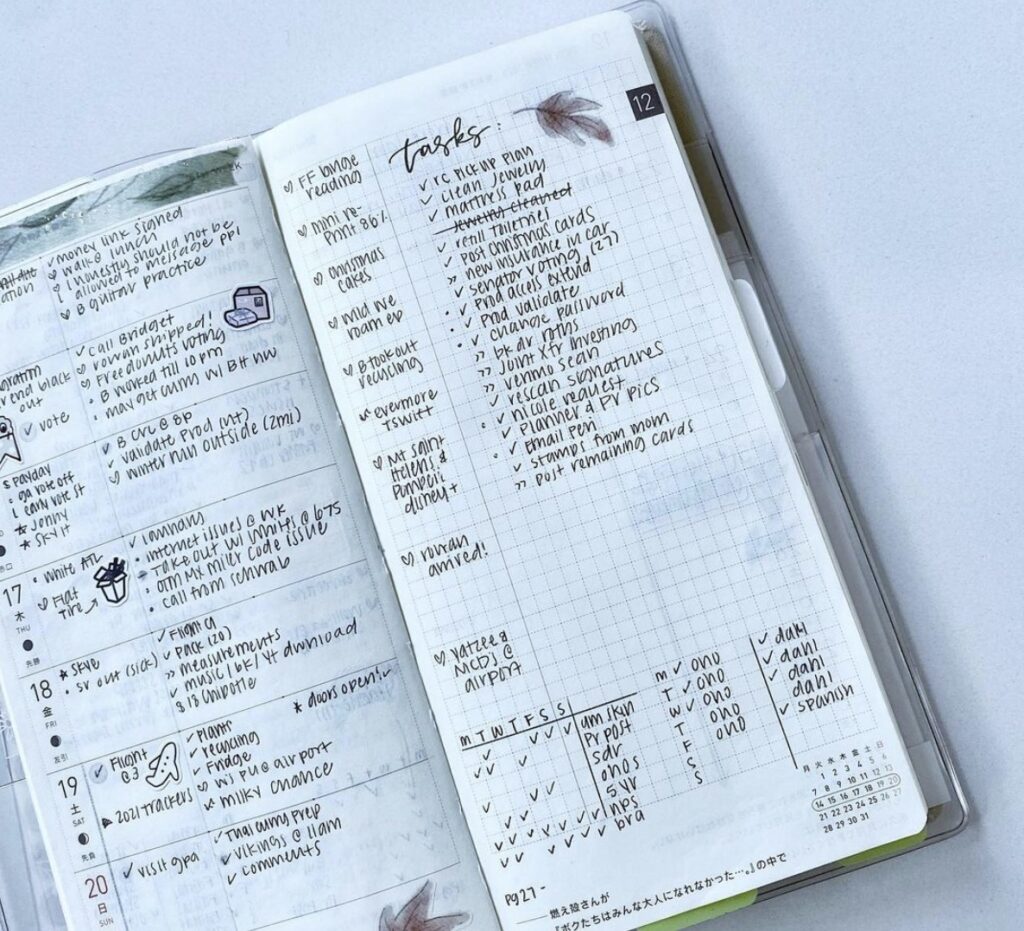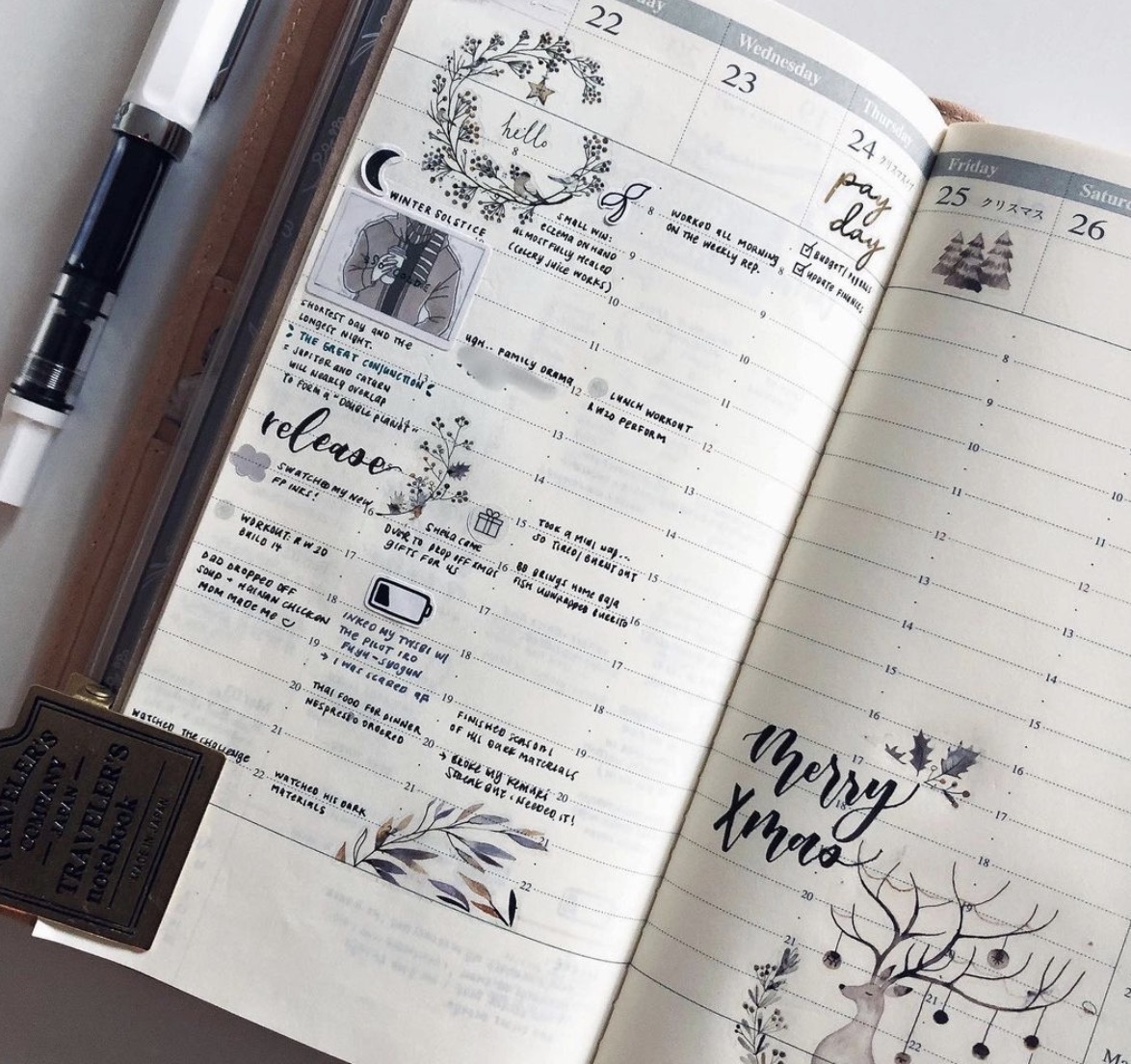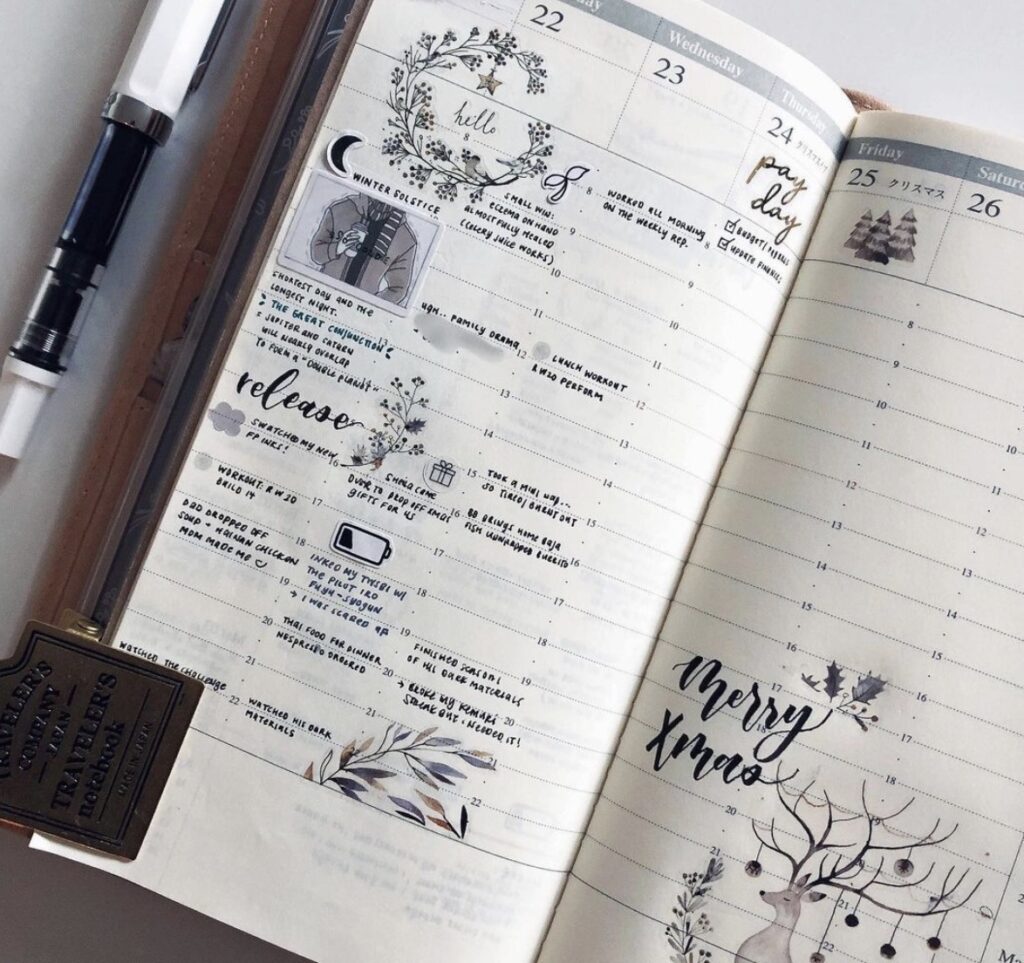 Dutch Door Bullet Journal Pages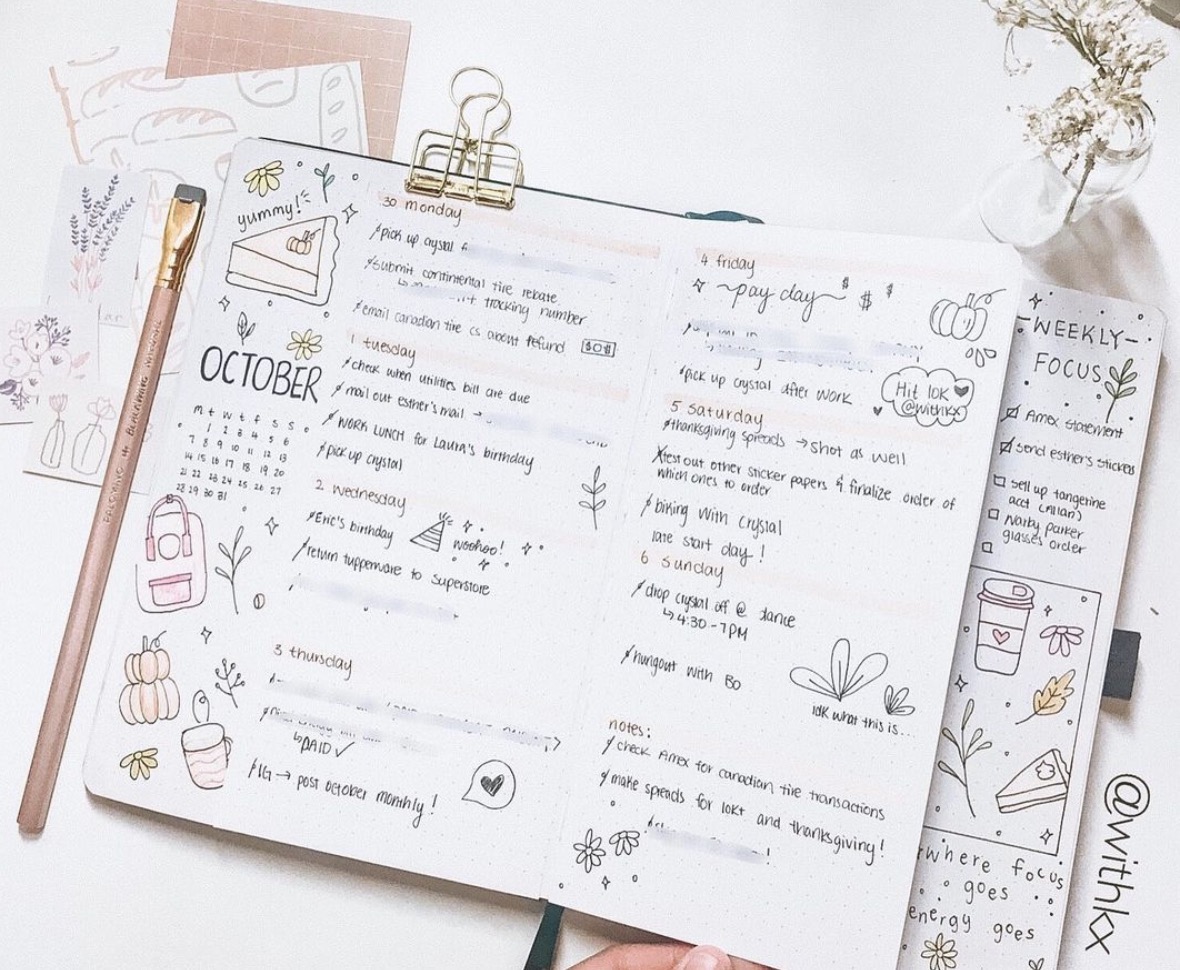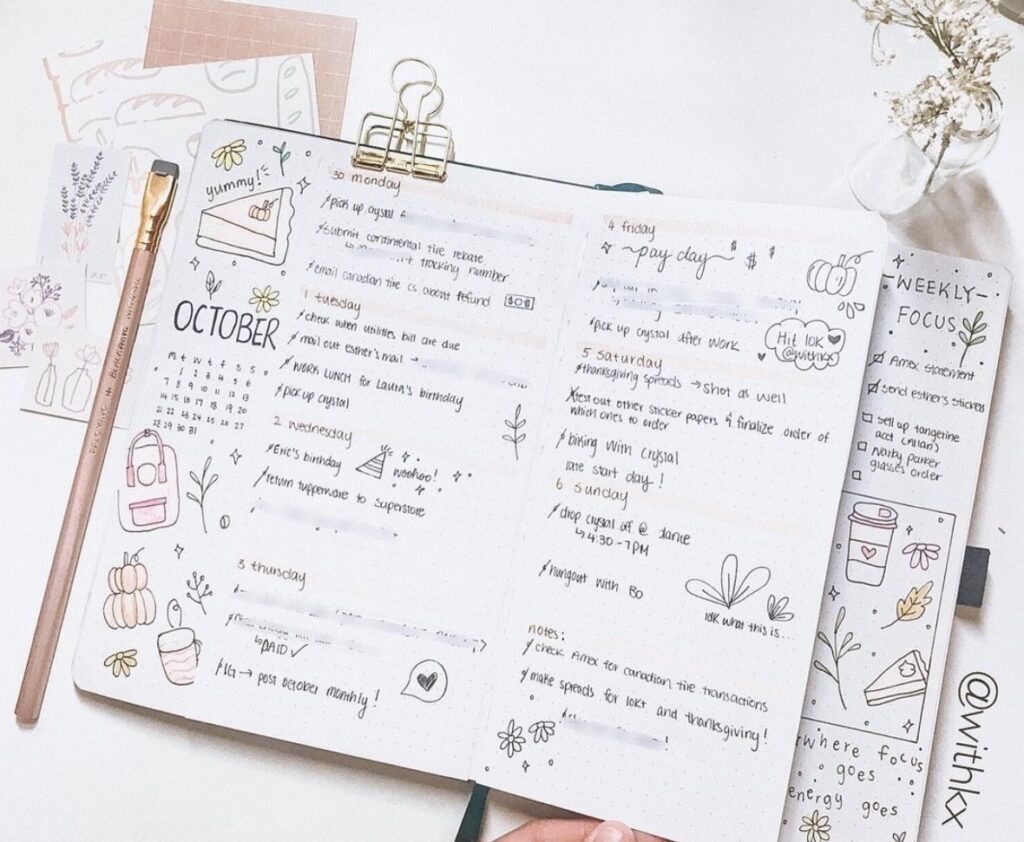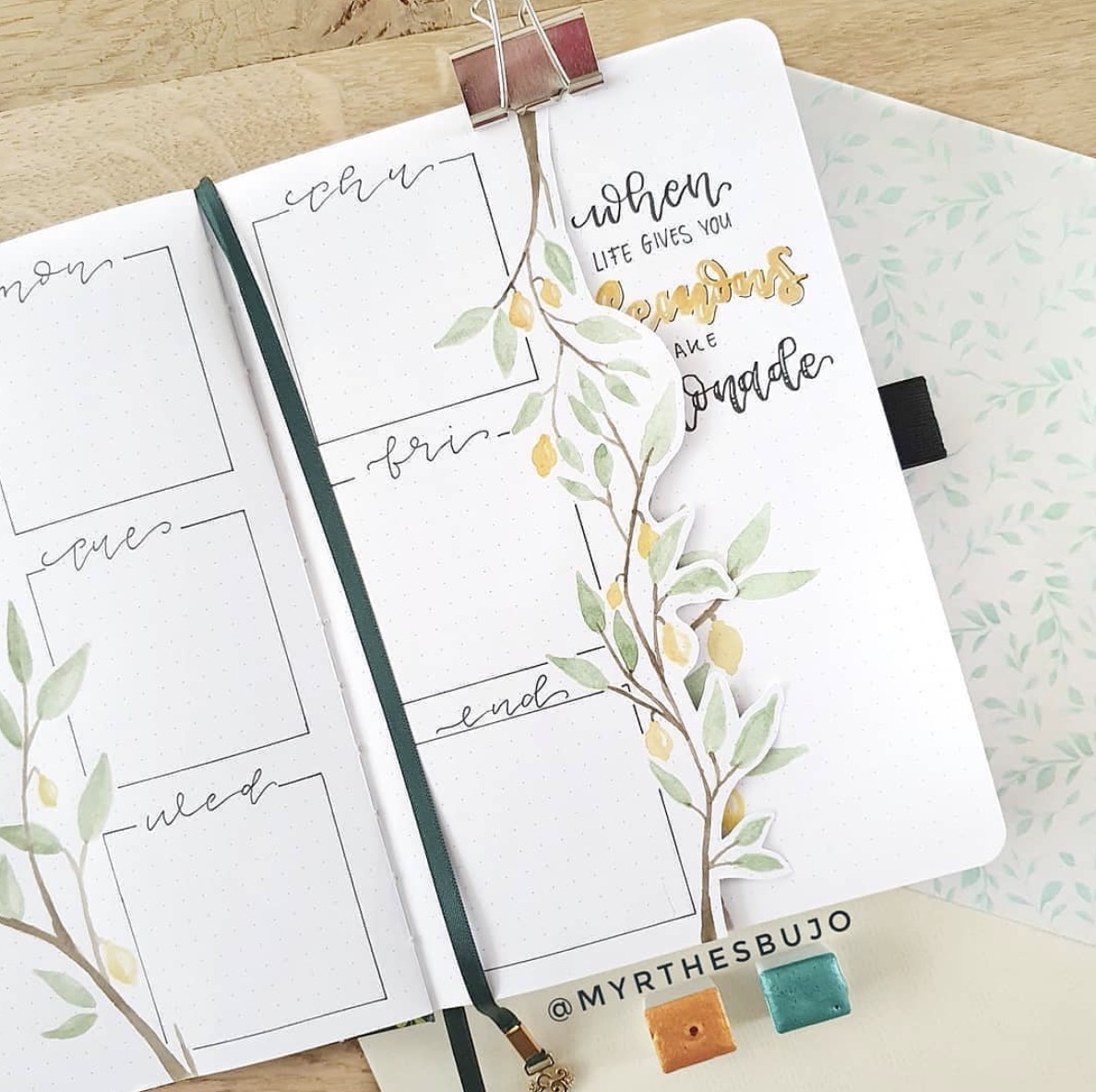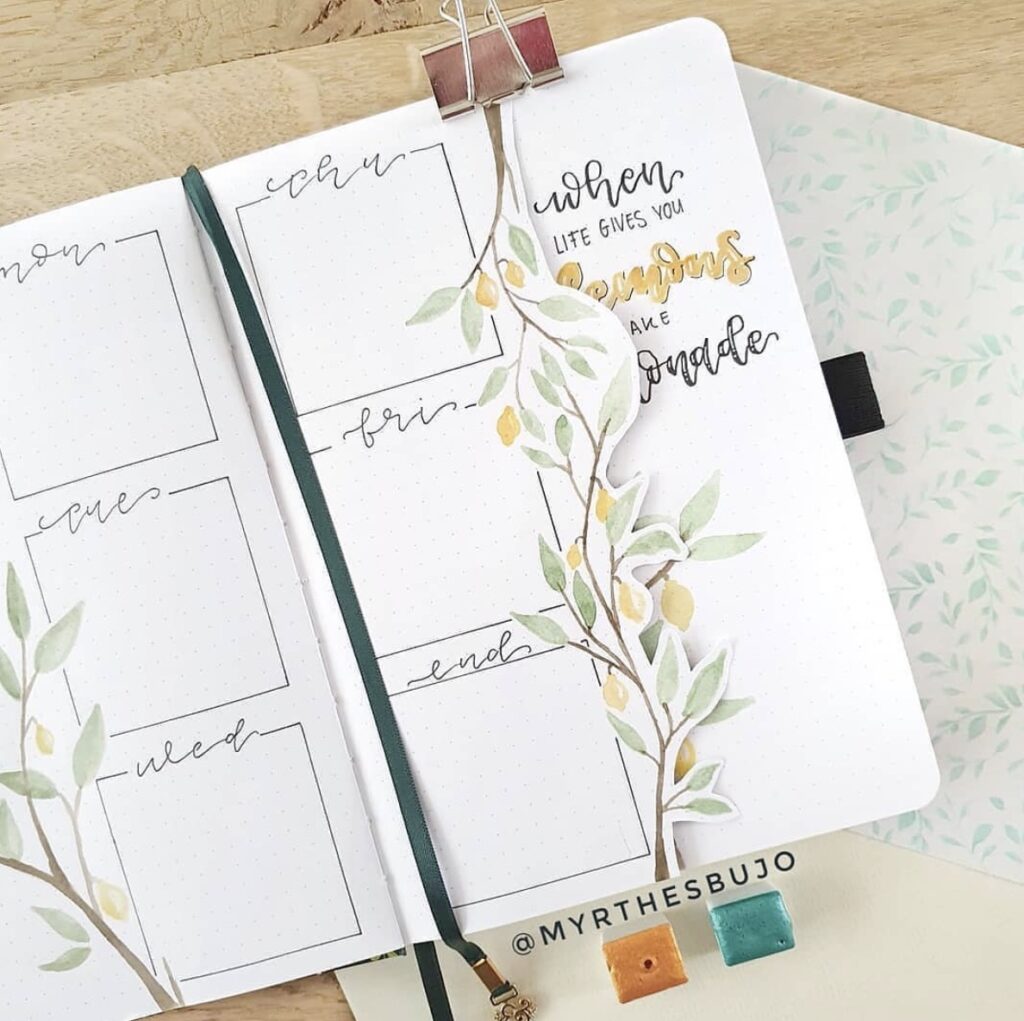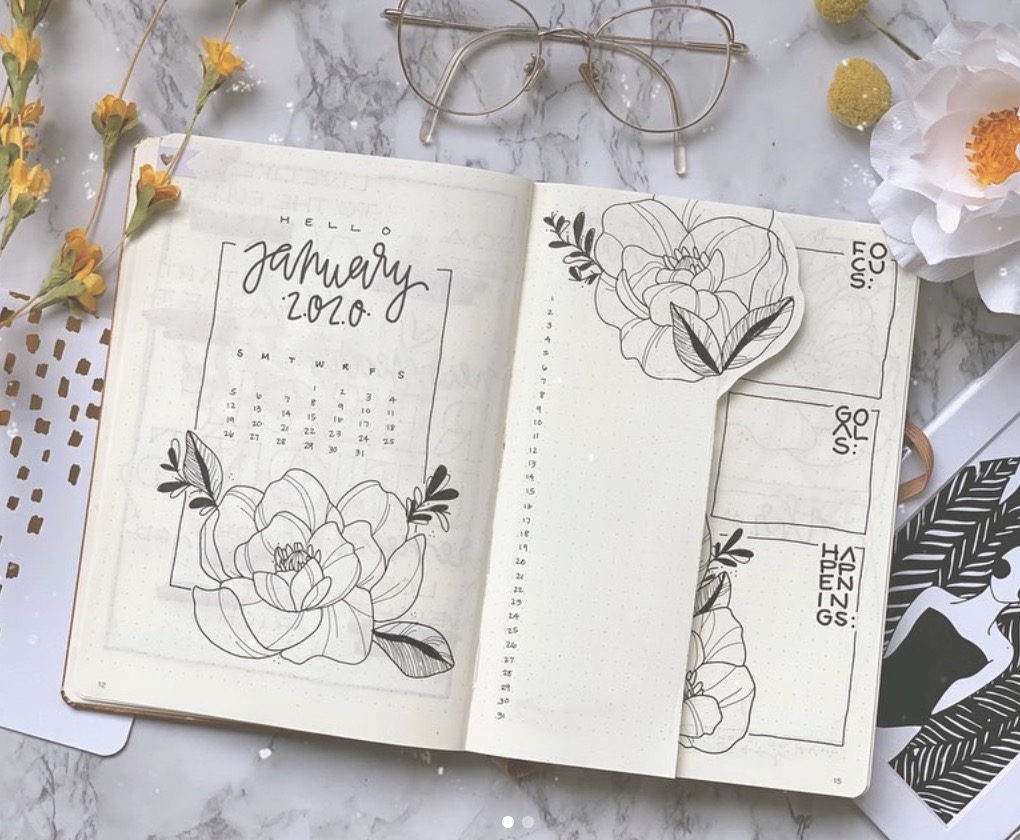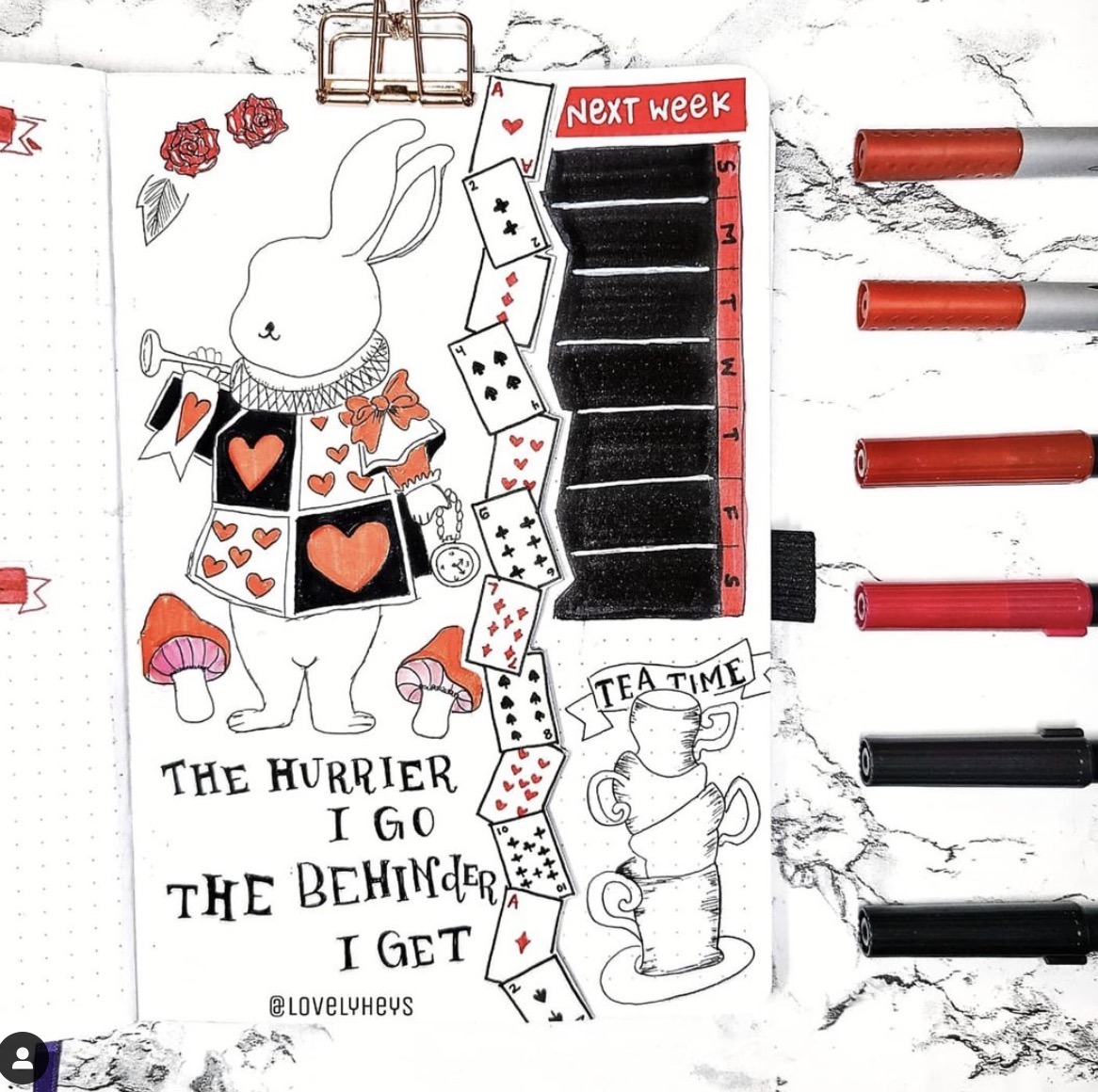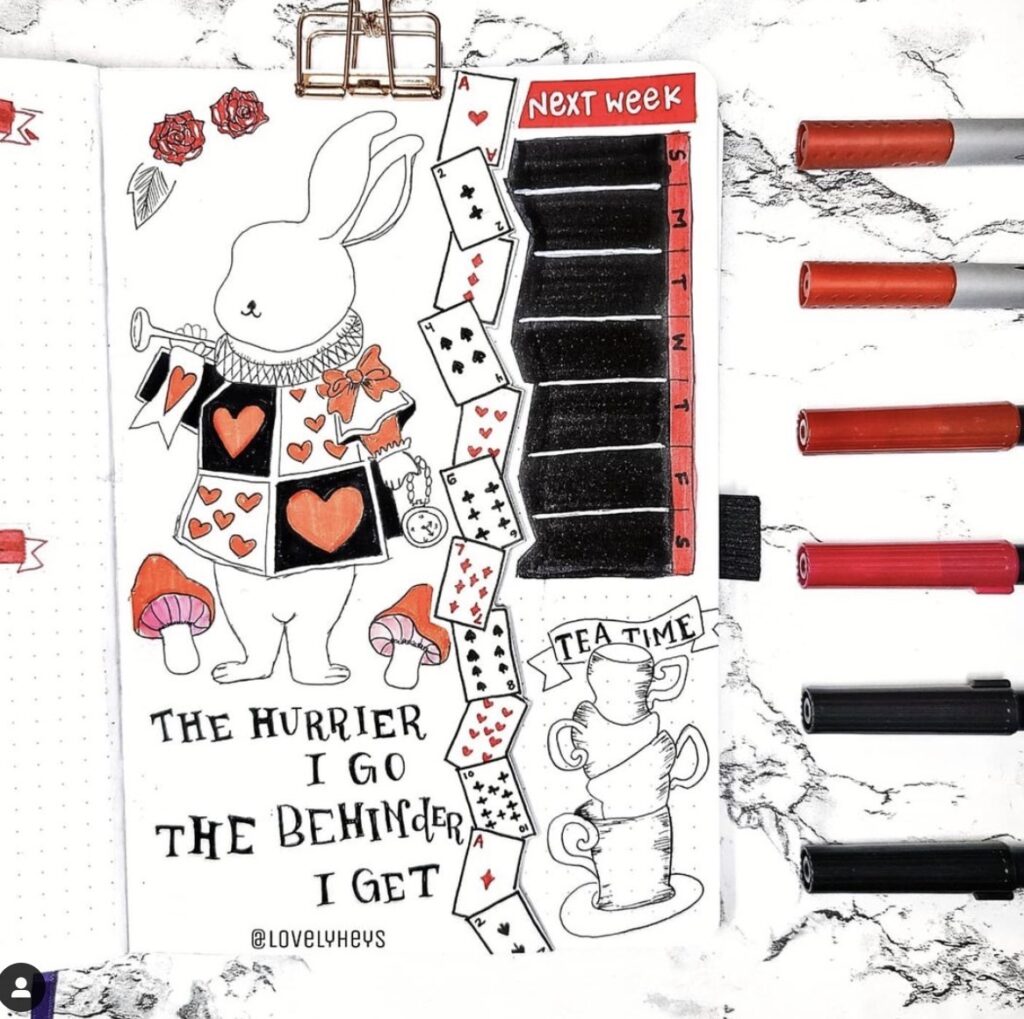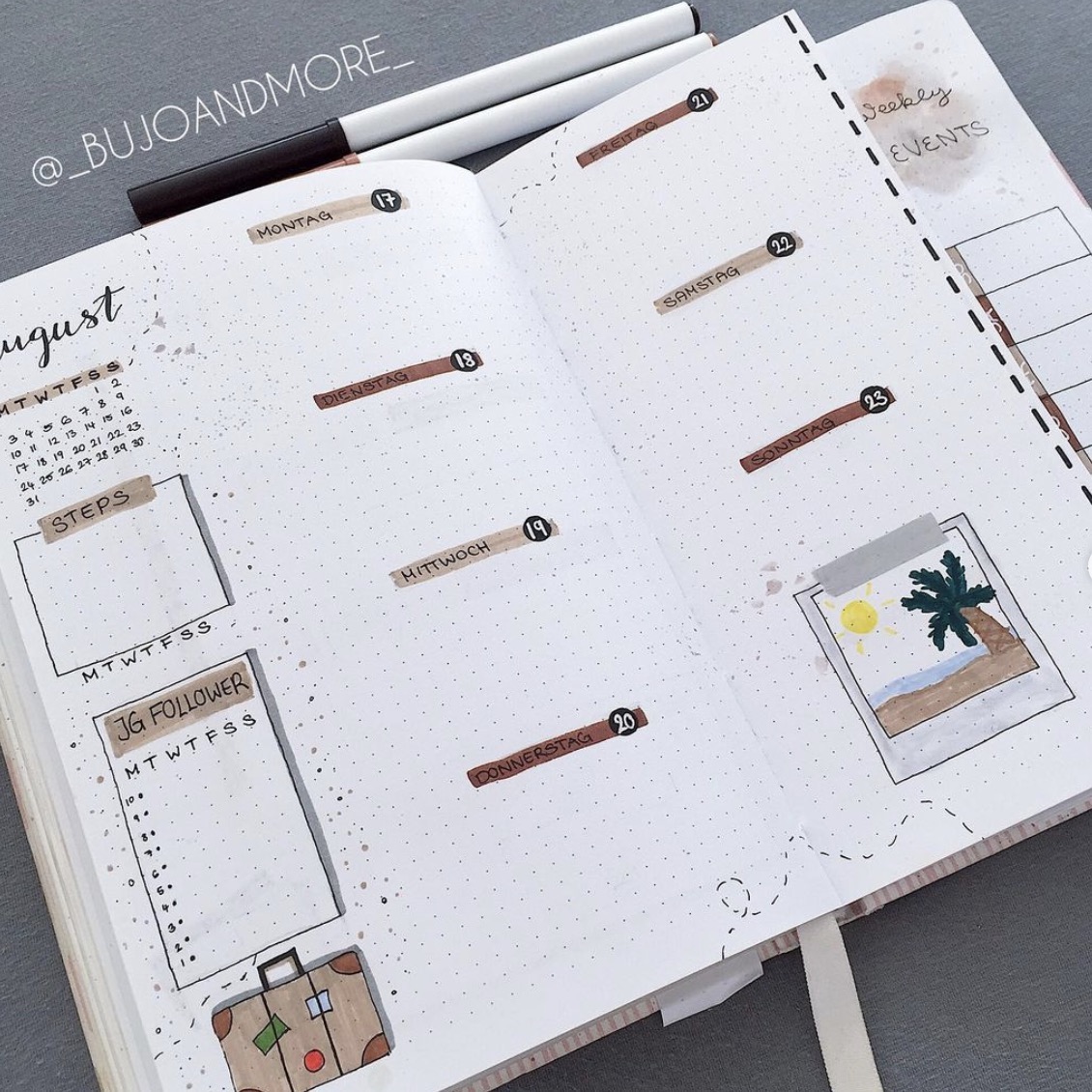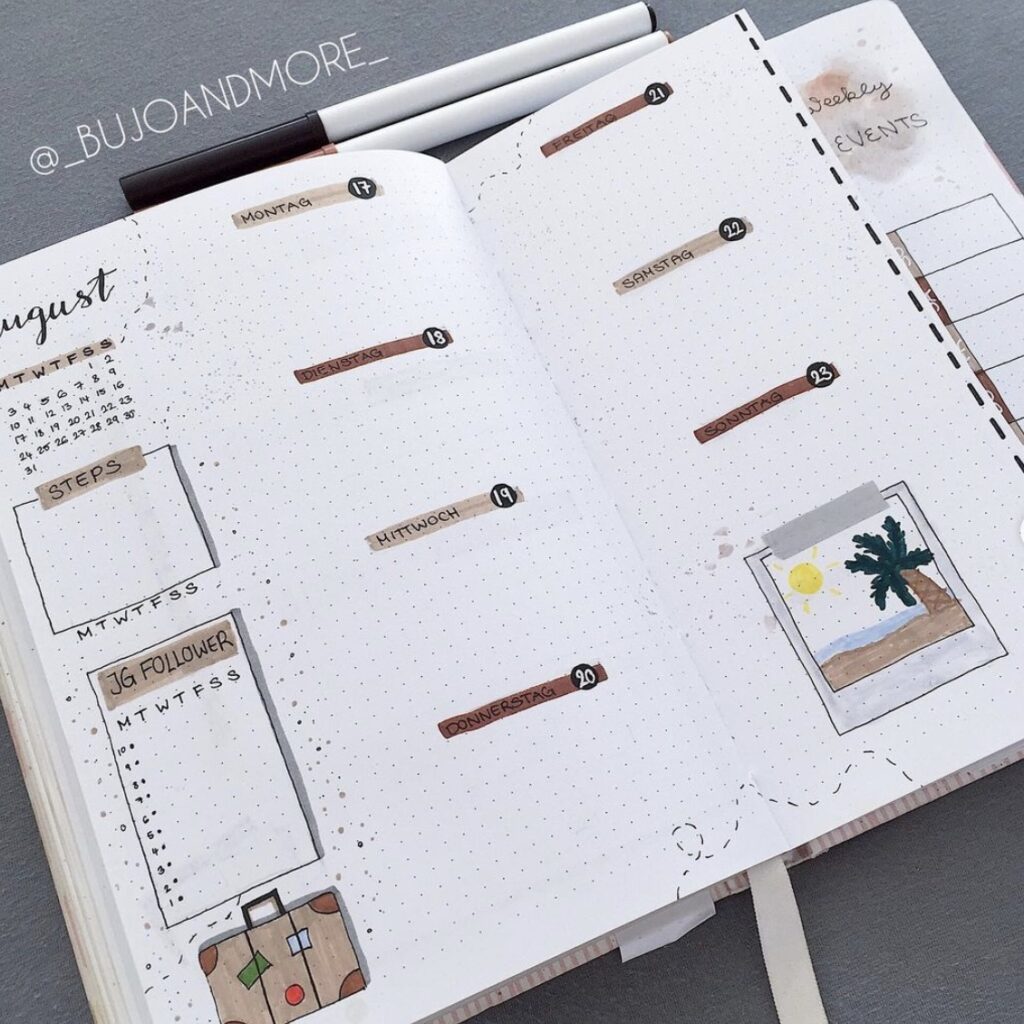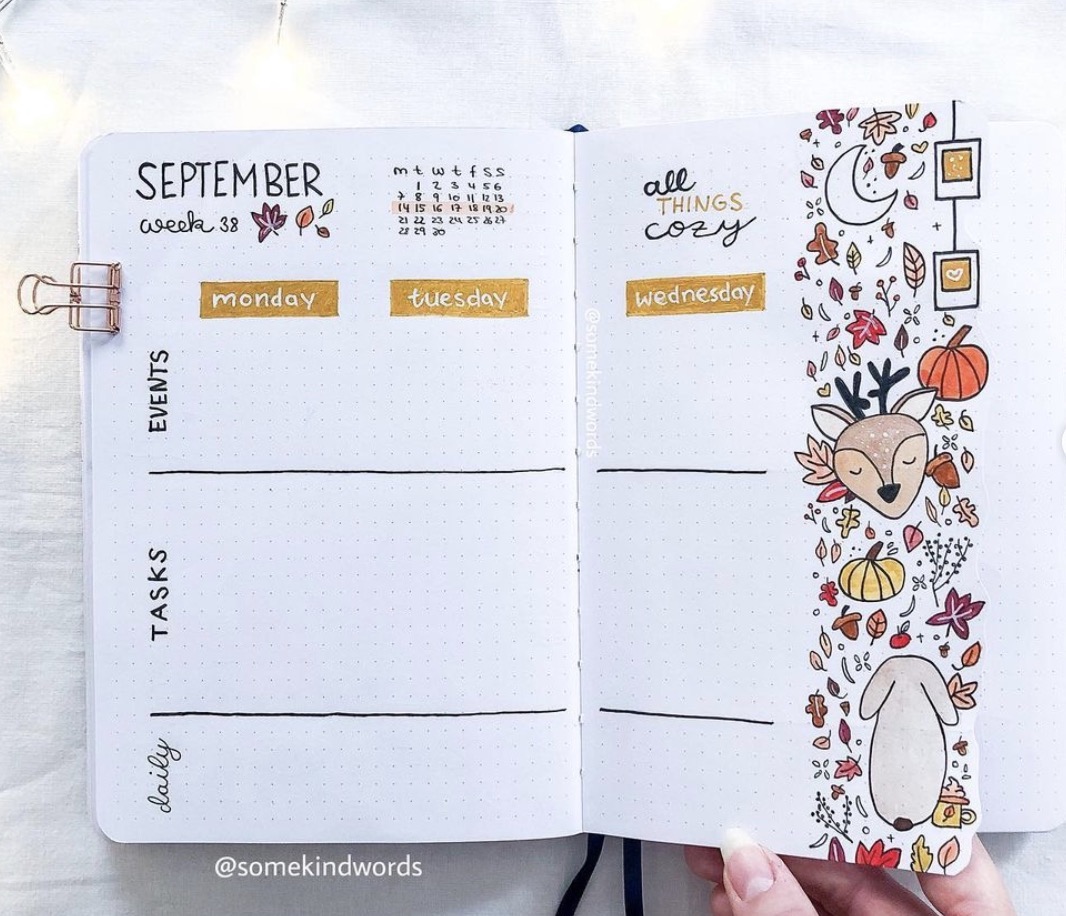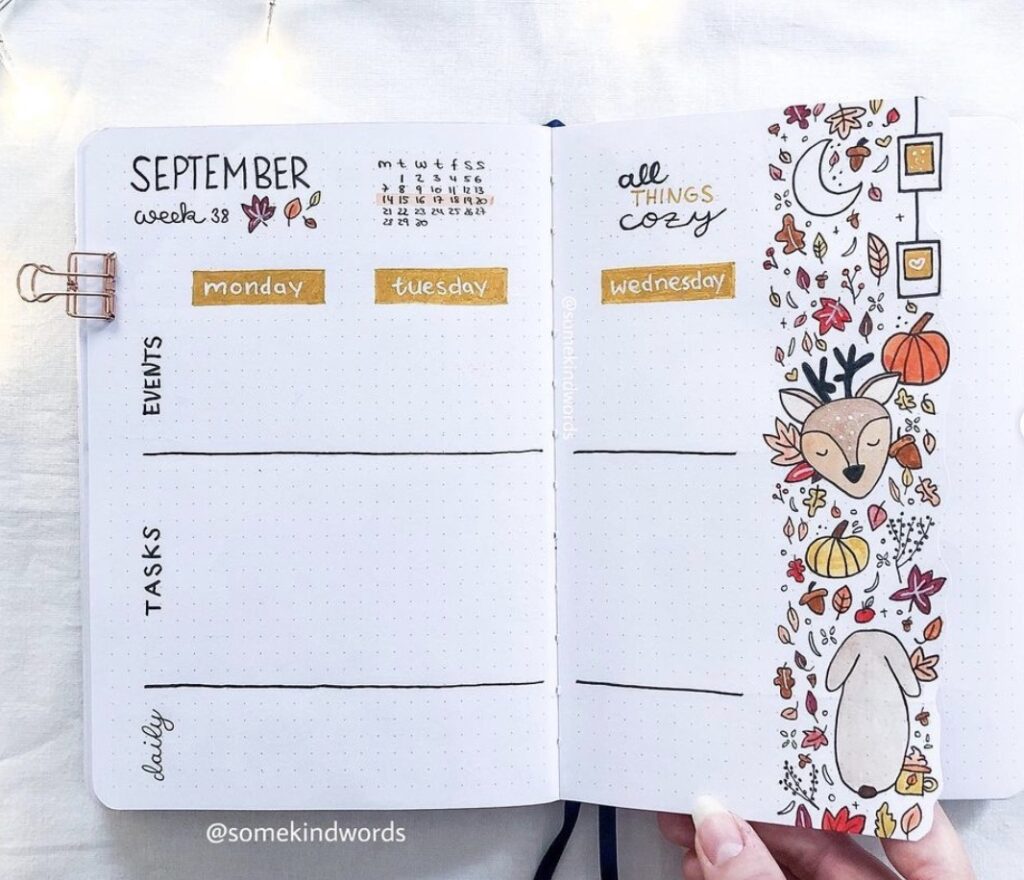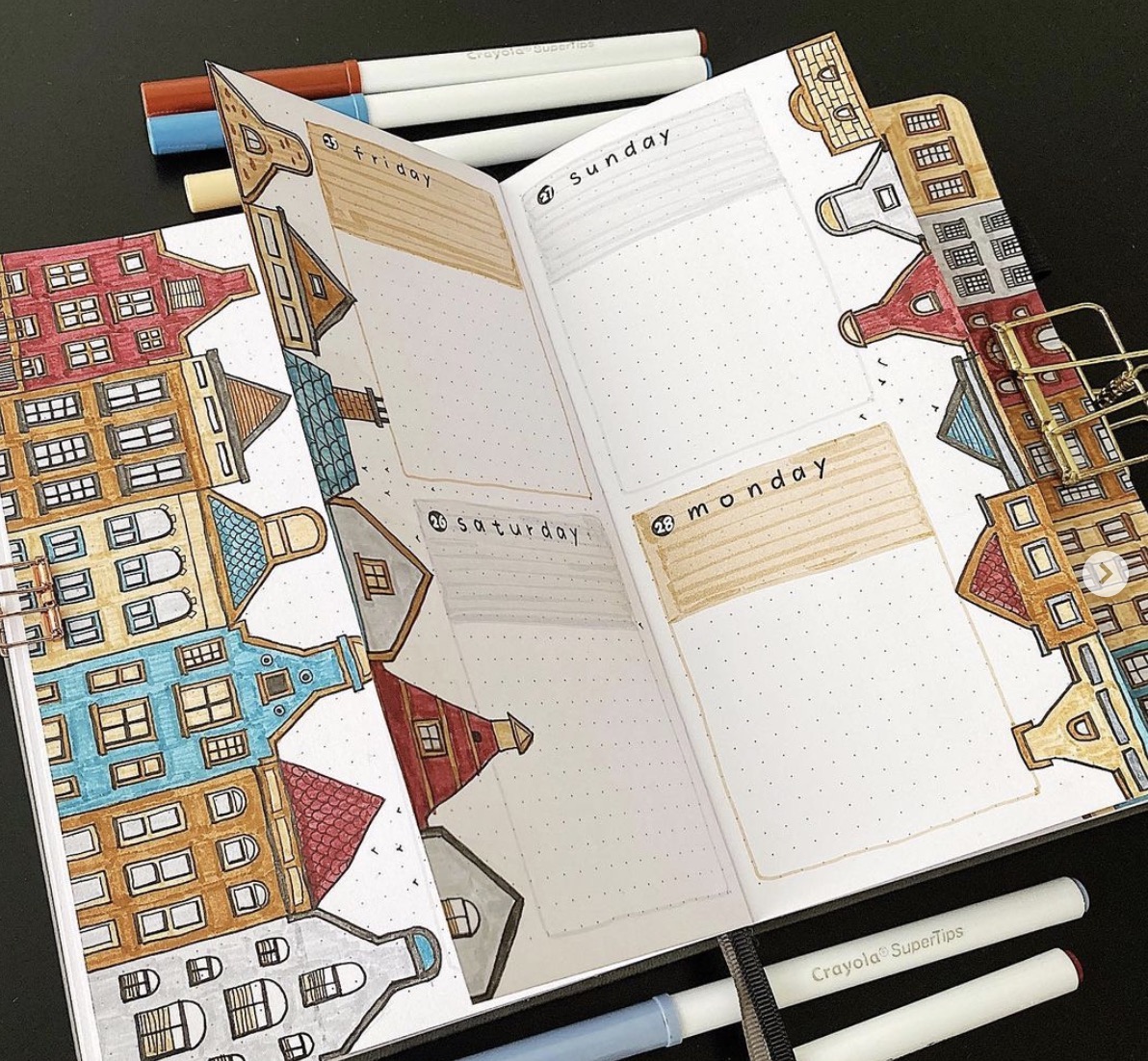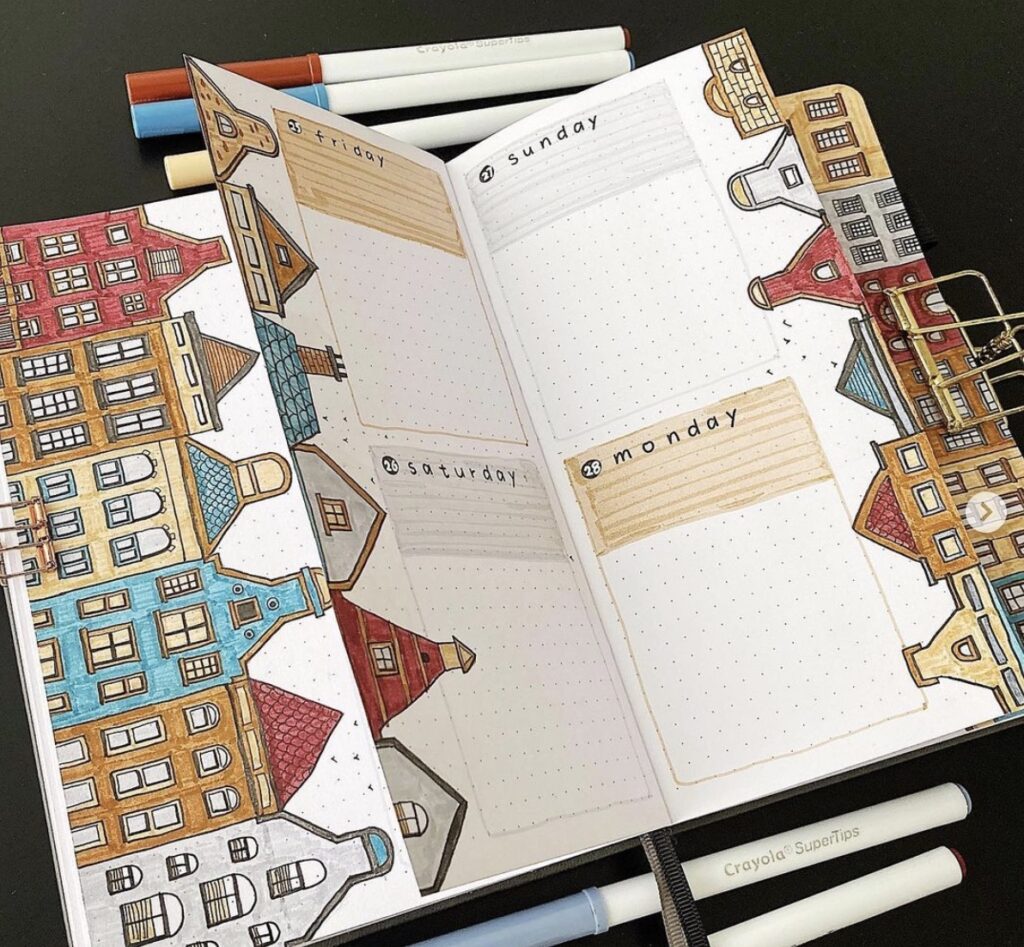 Horizontal Bullet Journal Layouts
Need more space for your daily list or to write your daily gratitude or notes? Horizontal layouts are a great way to have more space for your writing and a few quotes.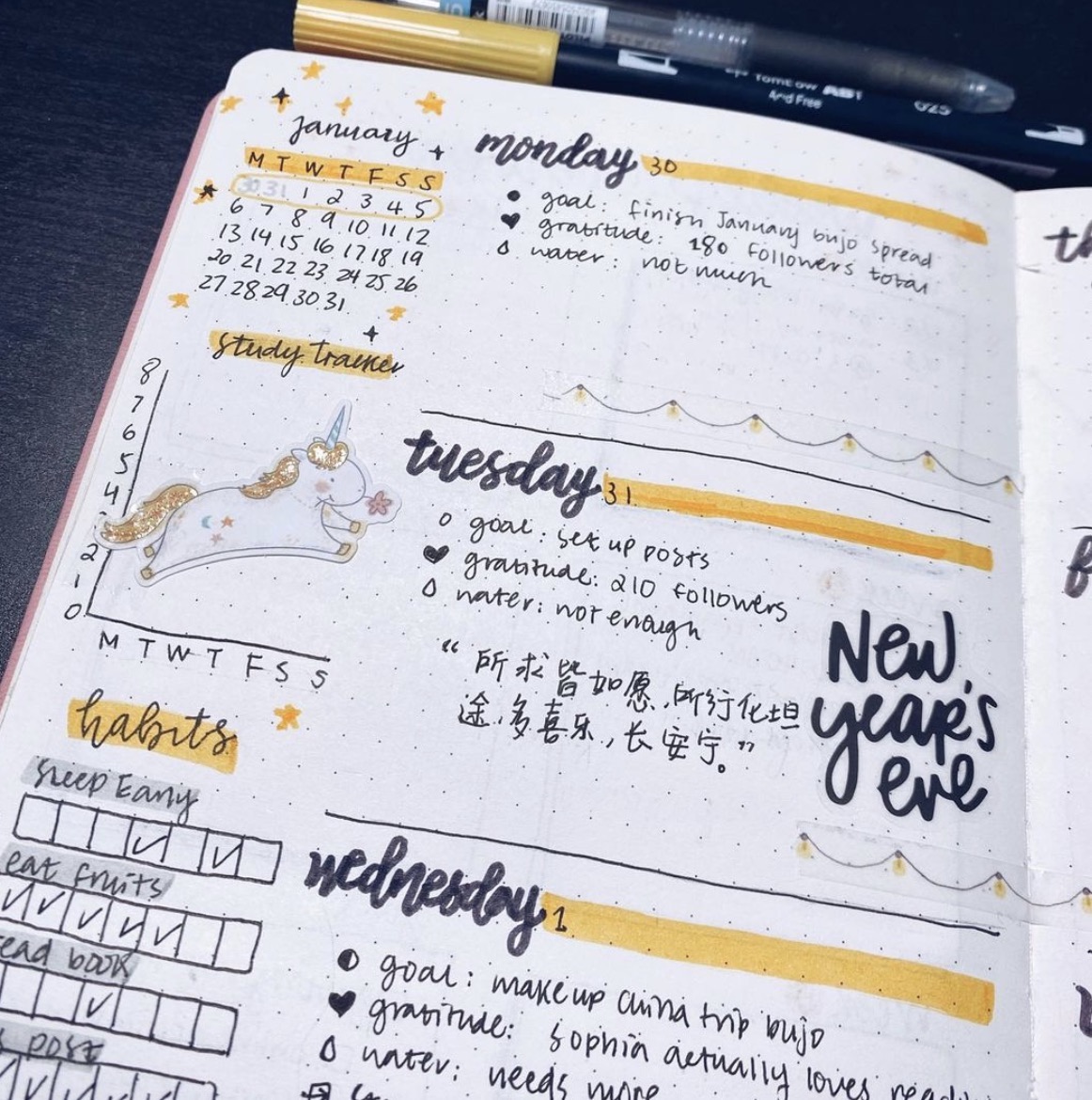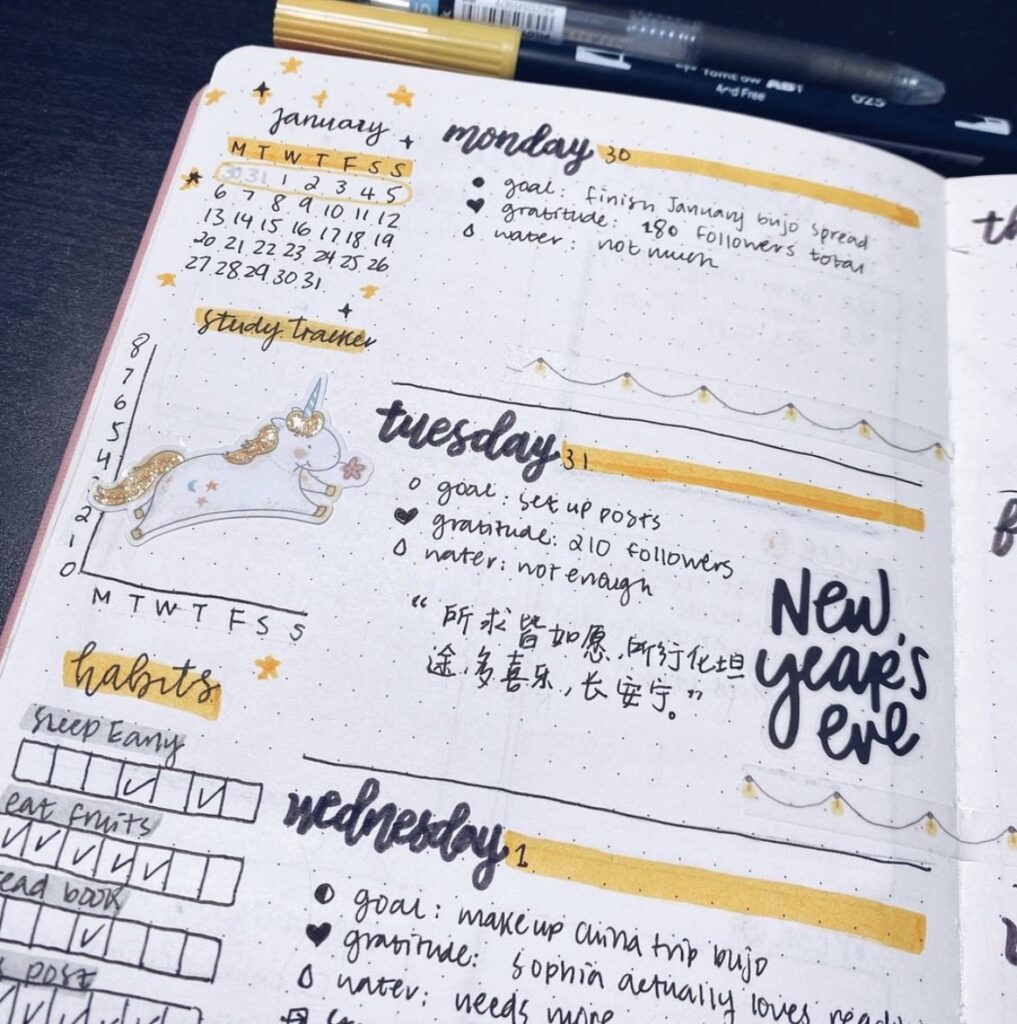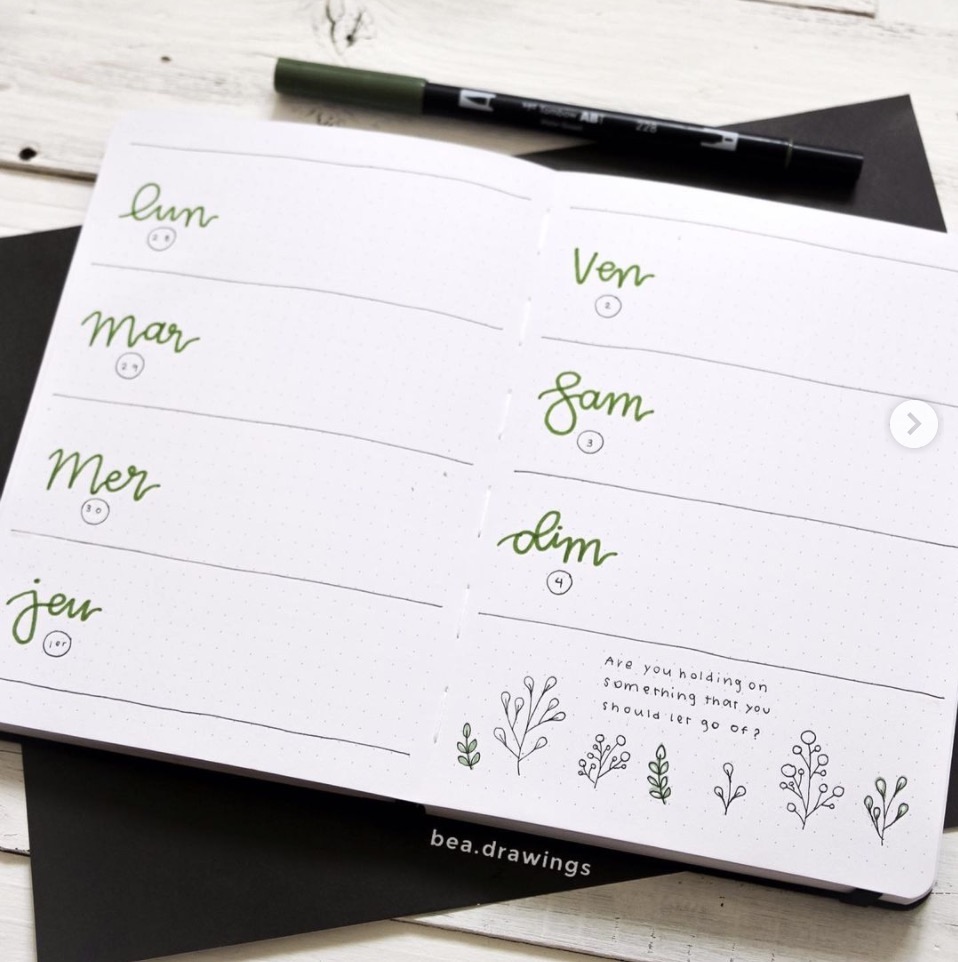 Get more ideas on how to add cacti and succulents to your bujo spreads.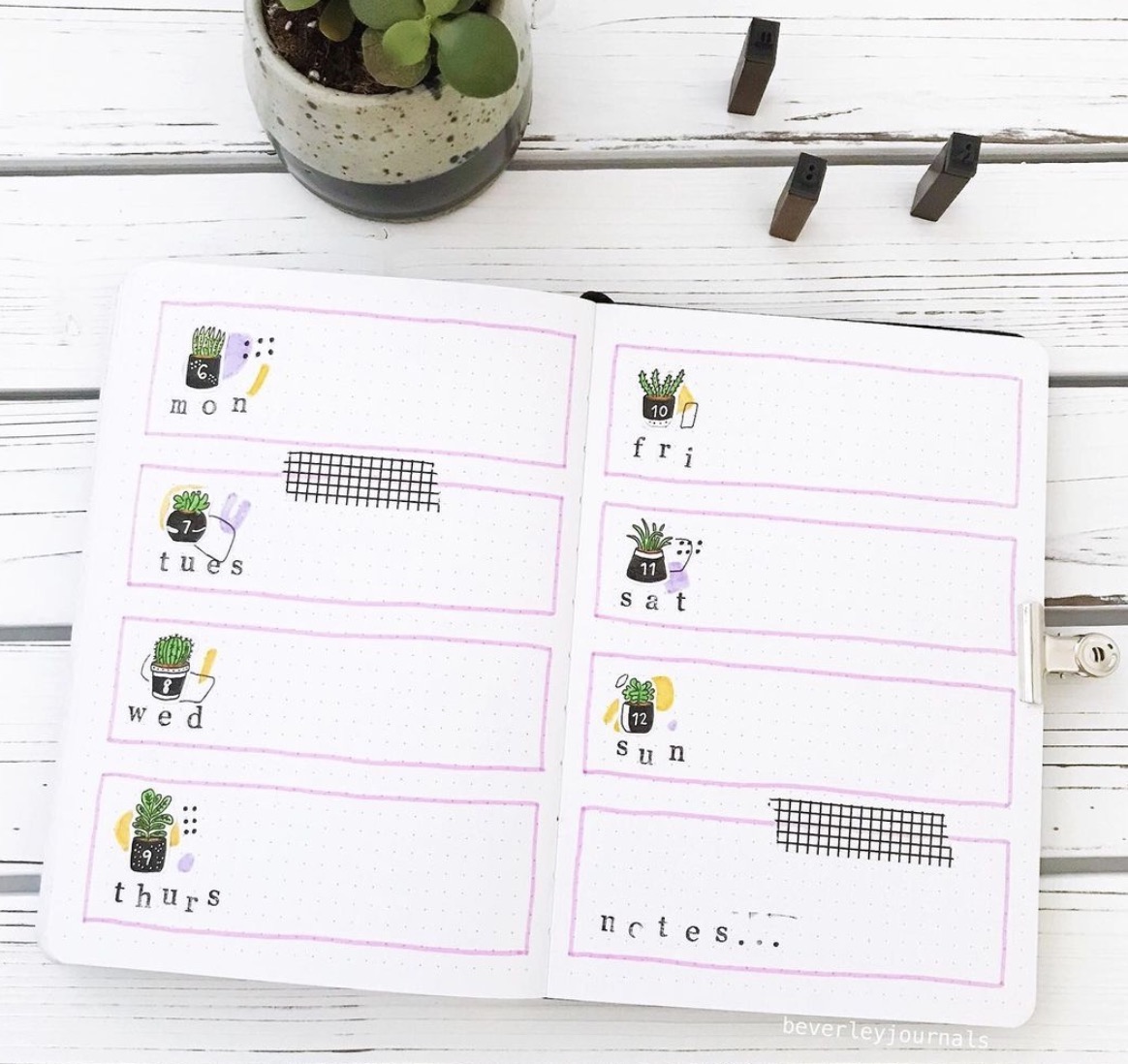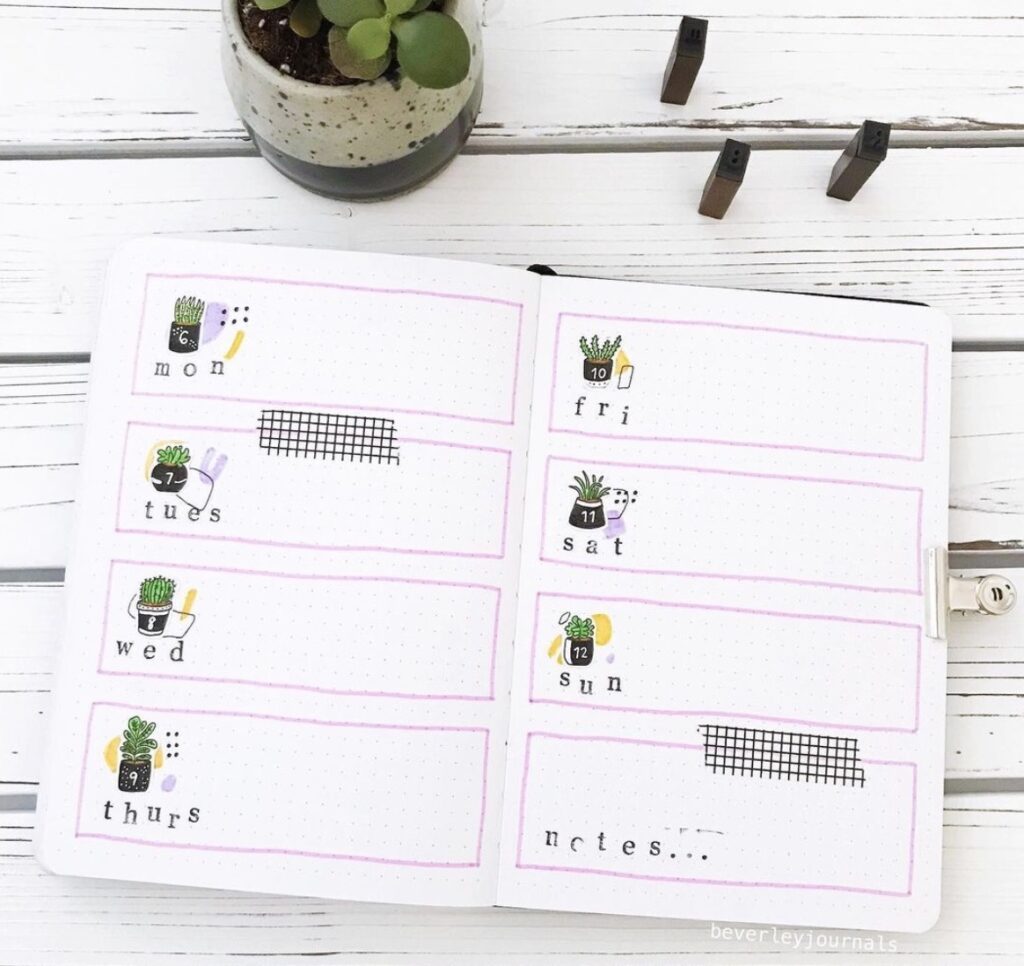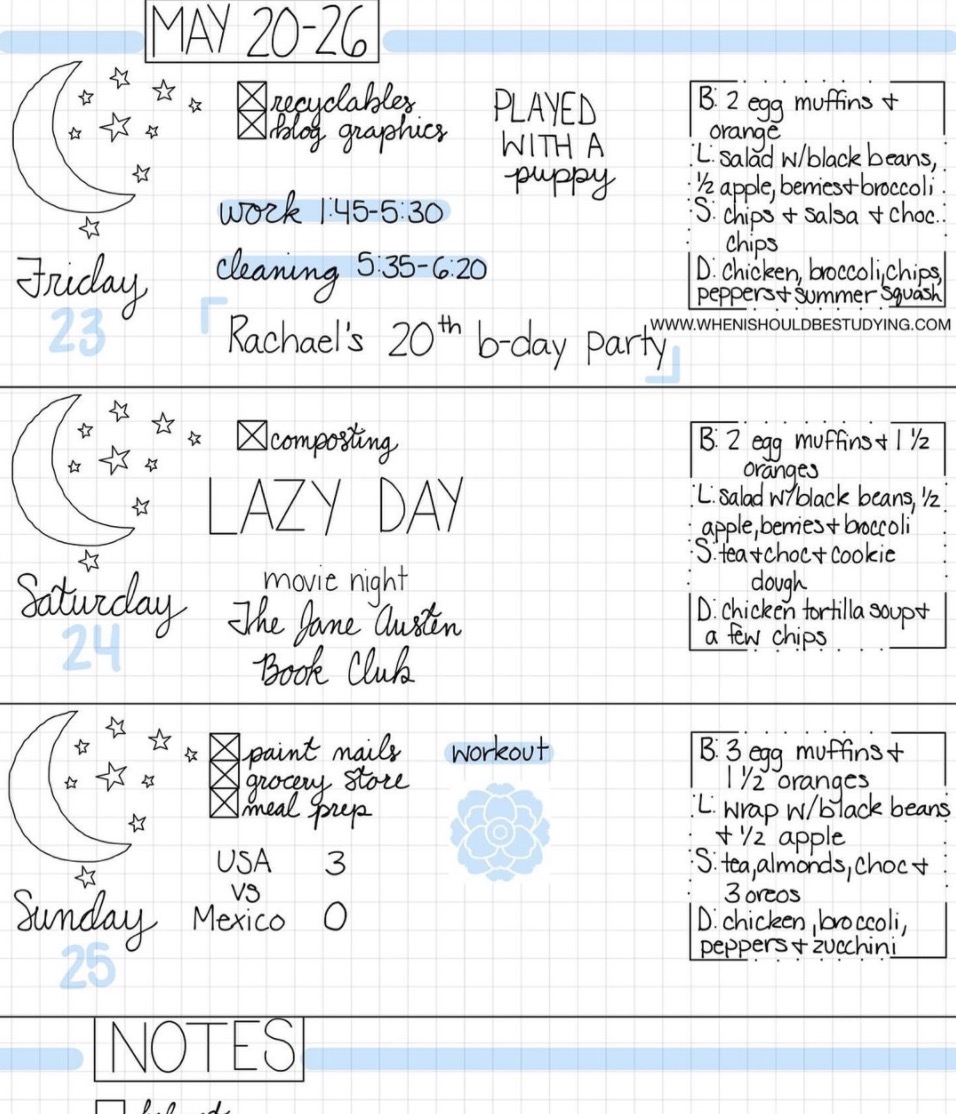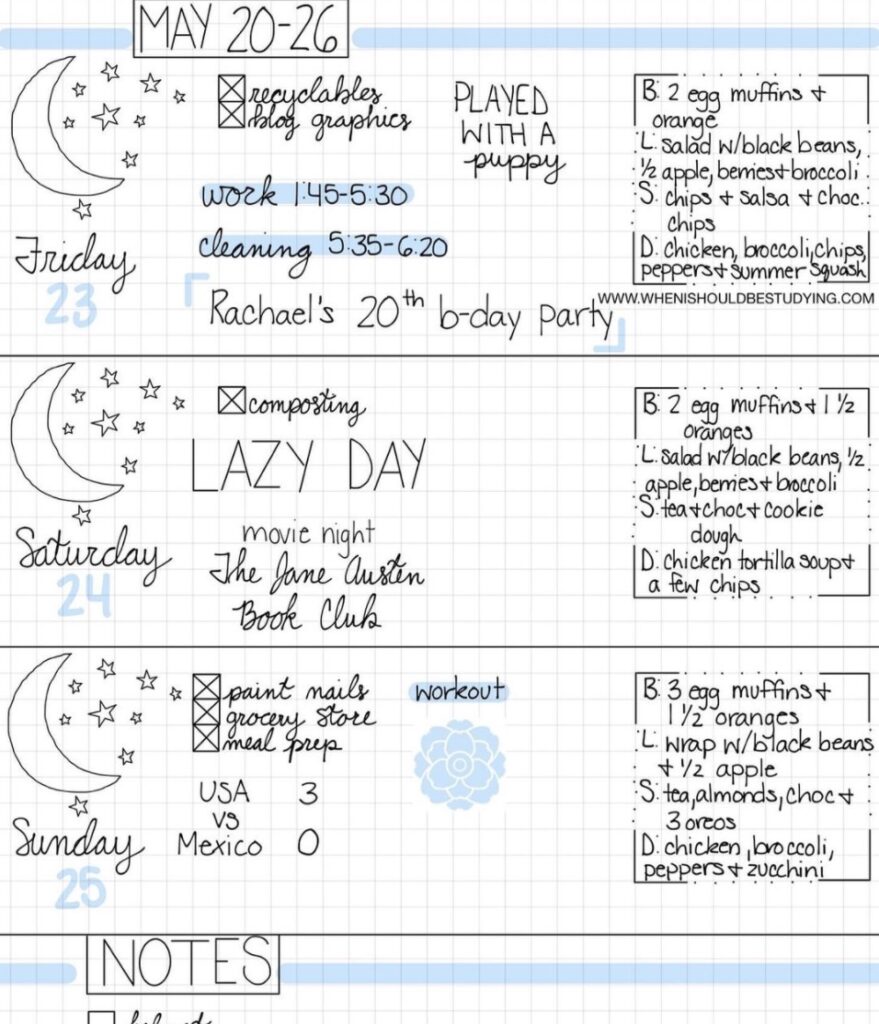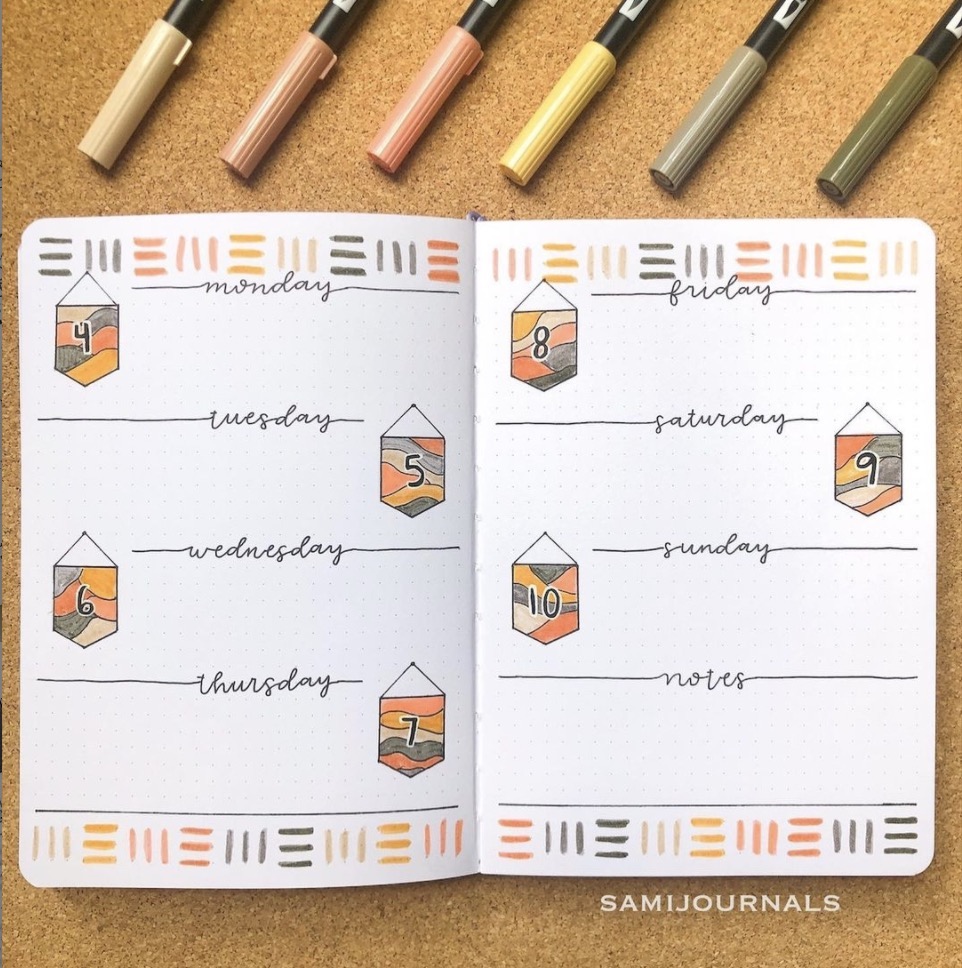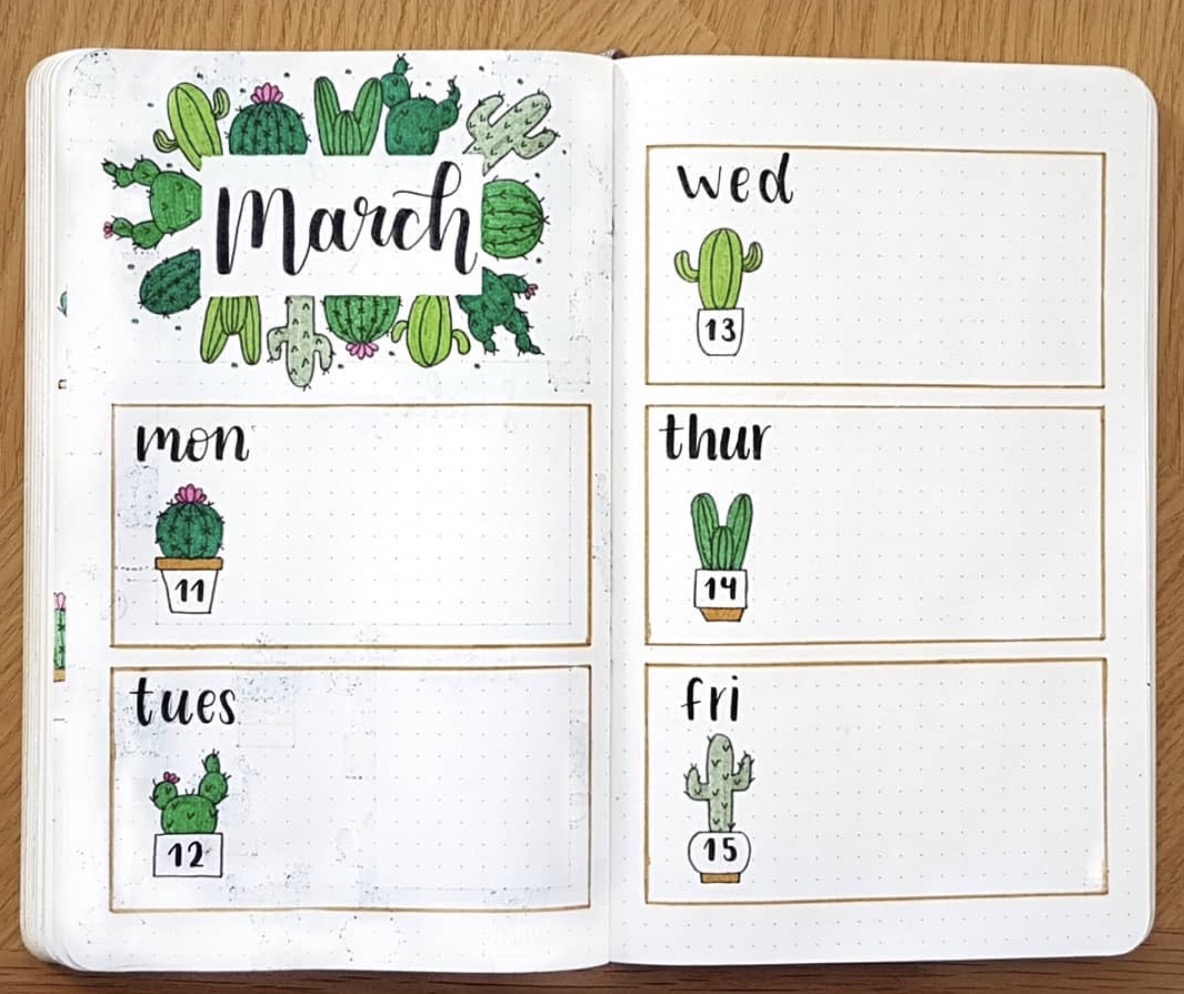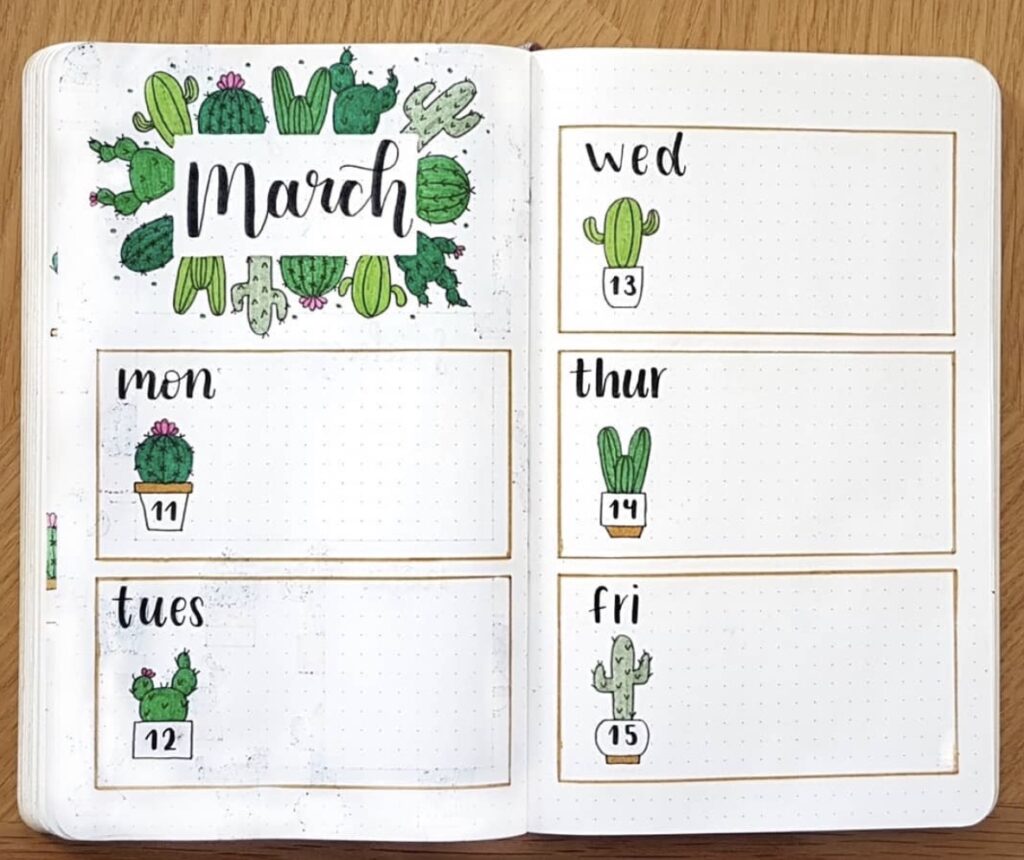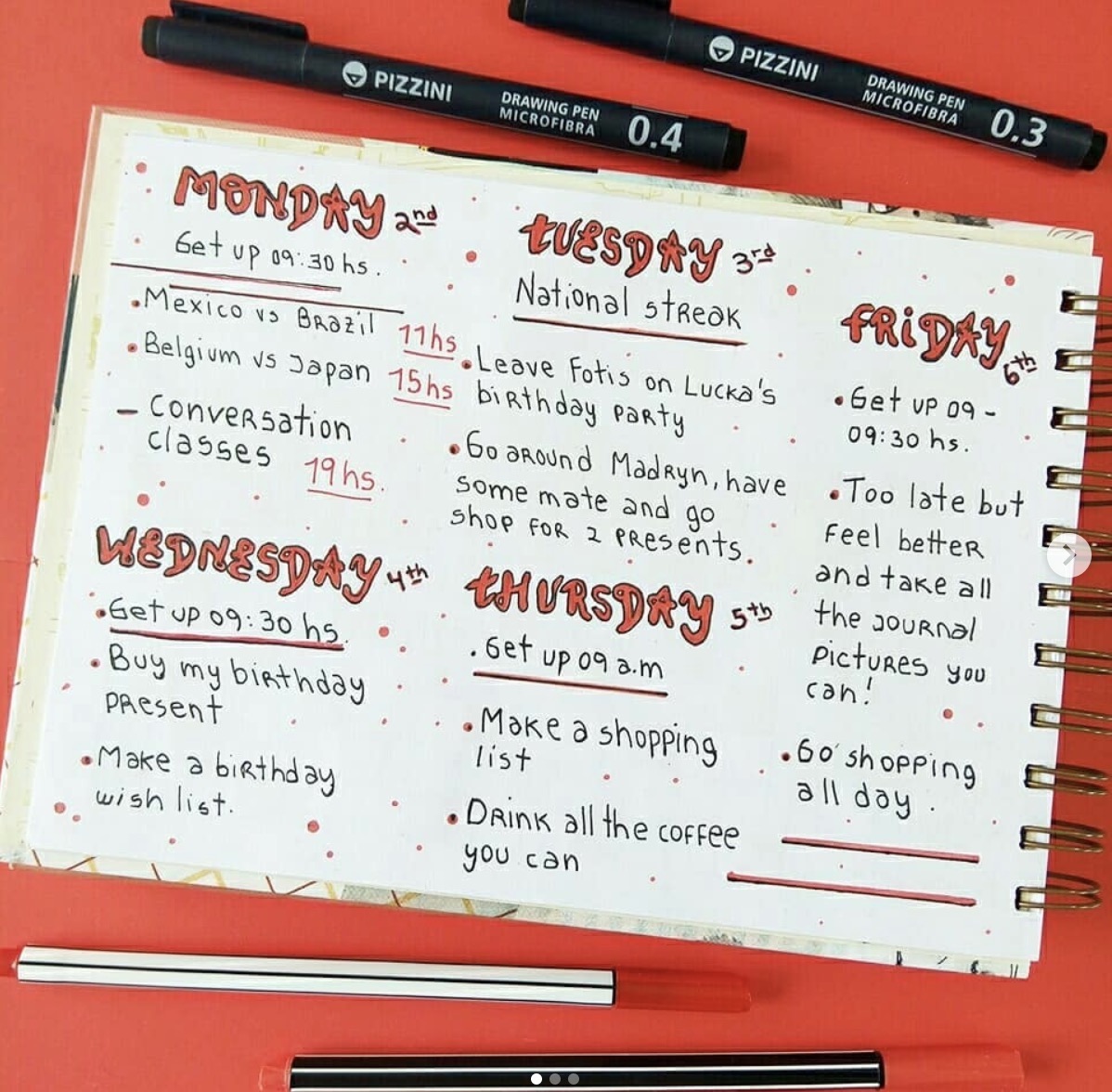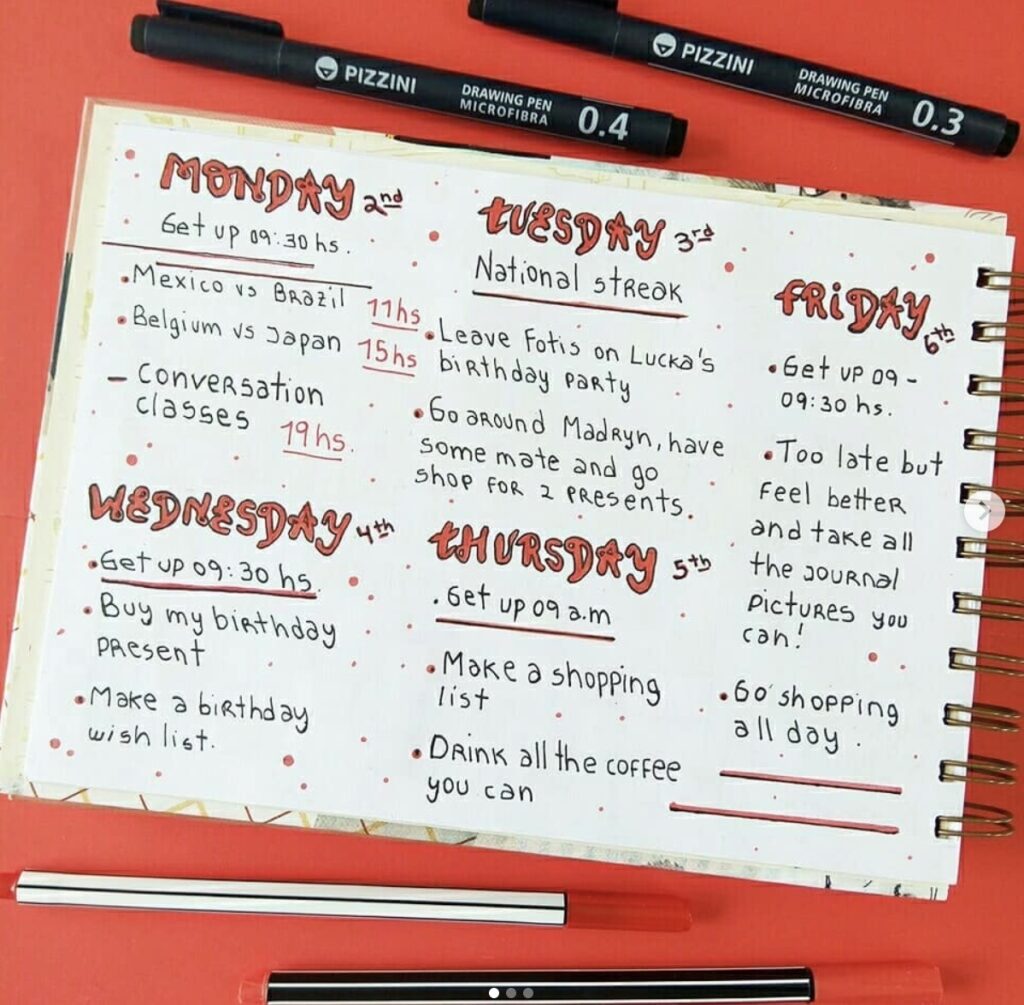 The Minimalist Bullet Journal
A traditional bullet journal is minimalist. Bullet points have meaning and you keep that in a bullet journal key. Minimal color can still be beautiful. Pay attention to your spacing and formatting. Straight lines. Even spacing. Your eye will love the result.