Discbound Planner Basics that You Need to Know to Get Started
We may earn a small commission for purchases made through affiliate links in this post. For more information go to our Privacy Policy.
While searching for your perfect planner, you have probably come across the term "discbound planner". What the heck is this and how is it different than a regular 3-ring binder or a regular planner that you just grab off the shelf.
Discbound Planner Basics
Read on to see the basics of a discbound planners and how you can use one to find your own planning system (and ultimately, your planner peace).
What does discbound mean?
Discbound means that the planner is held together with a set of discs (some times referred to as rings). There is a special paper punch that makes a D shaped hole with a long rectangle off the long straight side. (think smilie face, turned on its side, with long eyes that touch the top of the mouth).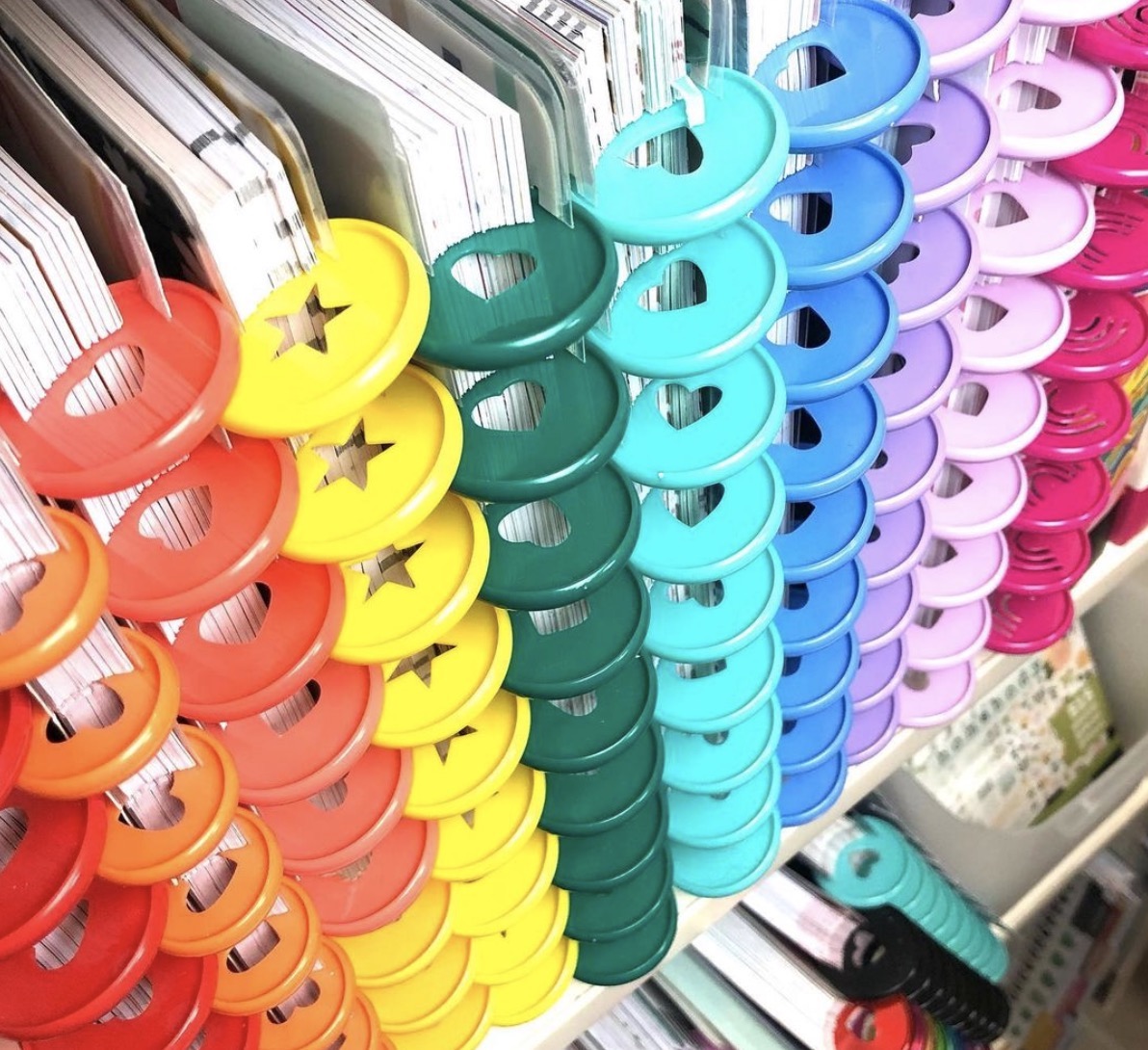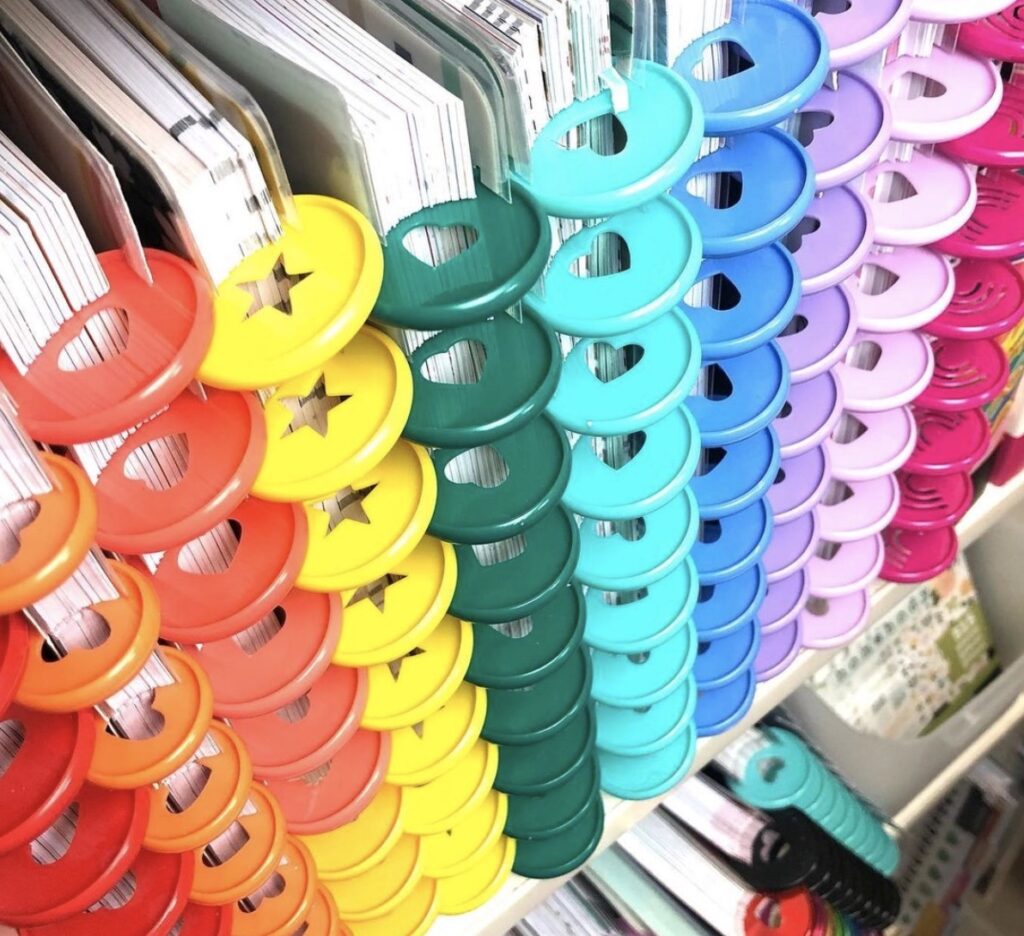 It might seem that the paper would easily fall off these discs, but it is incredible how sturdy they actually are.
Instead of the 3 metal rings that open and close inside a 3-ring binder, the planner discs are flat with a raised edge. There are anywhere from 3-11 on a binding, depending on the size of the paper being used.
What is a Discbound planner?
A discbound planner is a planning system that is held together, or bound, using a disc system. You can print your own planner pages, take apart a regular bound planner, and hole punch it using a disc punch, or you can buy pre-made pages and planners that use the disc-bound system.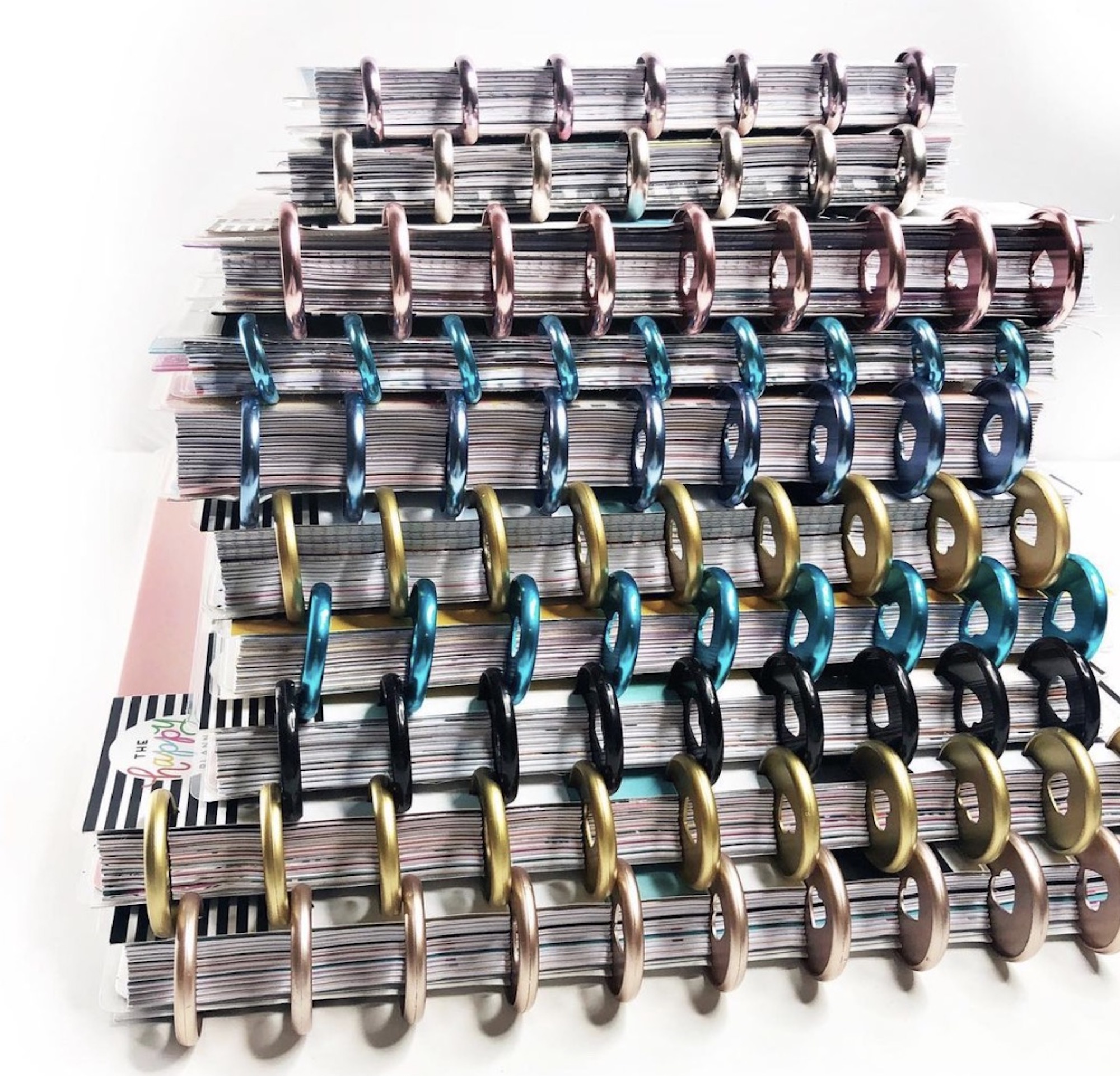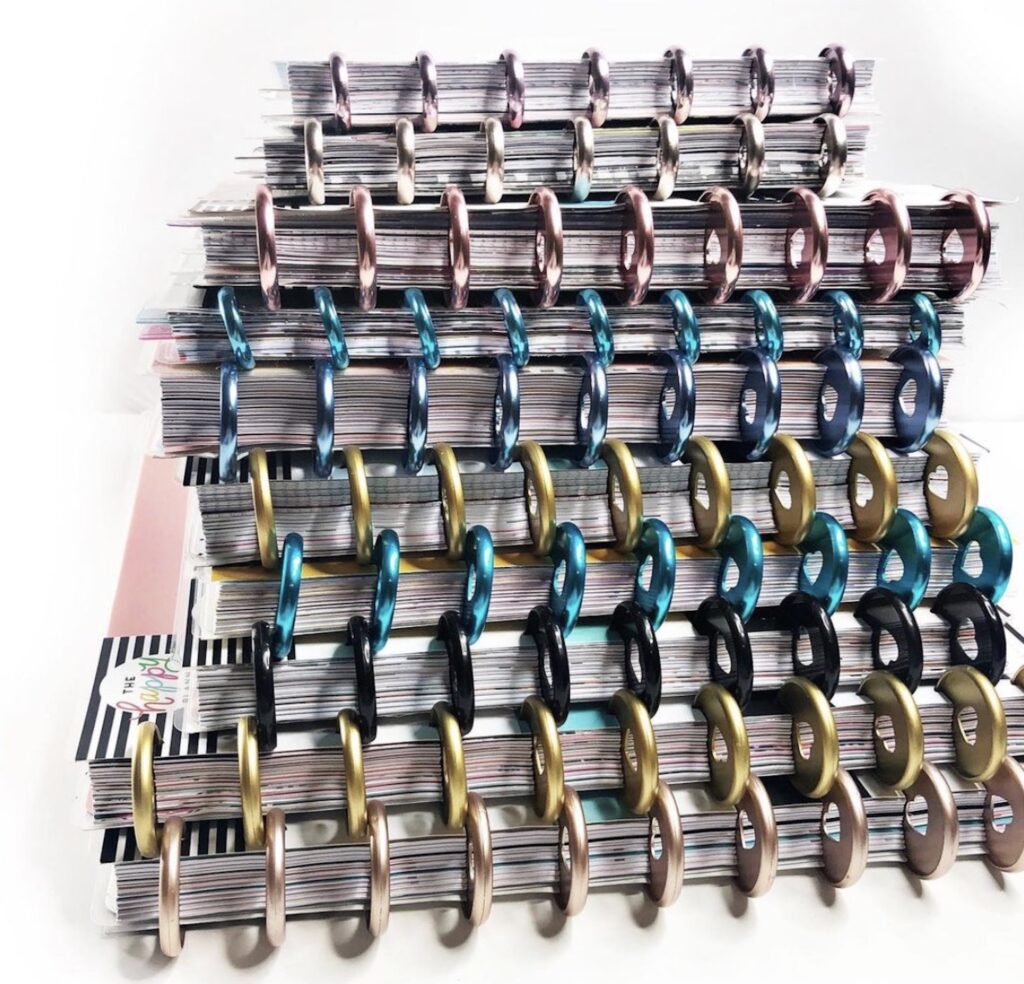 What are the most popular Disc Bound Brands
There are a handful of companies that sell planners that use a discbound system. MAMBI Happy Planner is one of the more commonly known companies. It is my personal favorite. But I also mix and match pages to make the entire system fit my planning needs. (You can read how I use my planner here, and how I create my own Frankenplanner here.)
Some of the other options available are very cute and might work really well in your planner system.
Are Discbound systems interchangeable?
You can mix and match between the different systems. Just be aware that paper sizes will be different. Some will use half pages, some will be full letter size.
The good news is that the spacing between discs is almost universal.
MAMBI Happy Planners come in letter size (8.5 x 11), half-page sizes (7 x 9.25 inches), and a mix of other planner sizes
Office by Martha Stewart comes in letter size (8.5 x 11″) and half-page size (5.5 x 8.5″)
Levenger Circa comes in half-letter and letter size (8.5×11)
TUL comes in half-letter and letter size (8.5×11)
Inkwell Press comes in half-letter and letter size (8.5×11)
The ARC comes in A4 and A5 (European and Australian sizing)
Personally, I use my planner like a smash book or a junk journal while still planning in it. I don't mind adding snippets of papers and notes, different sized planning pages, or a variety of colors and textures.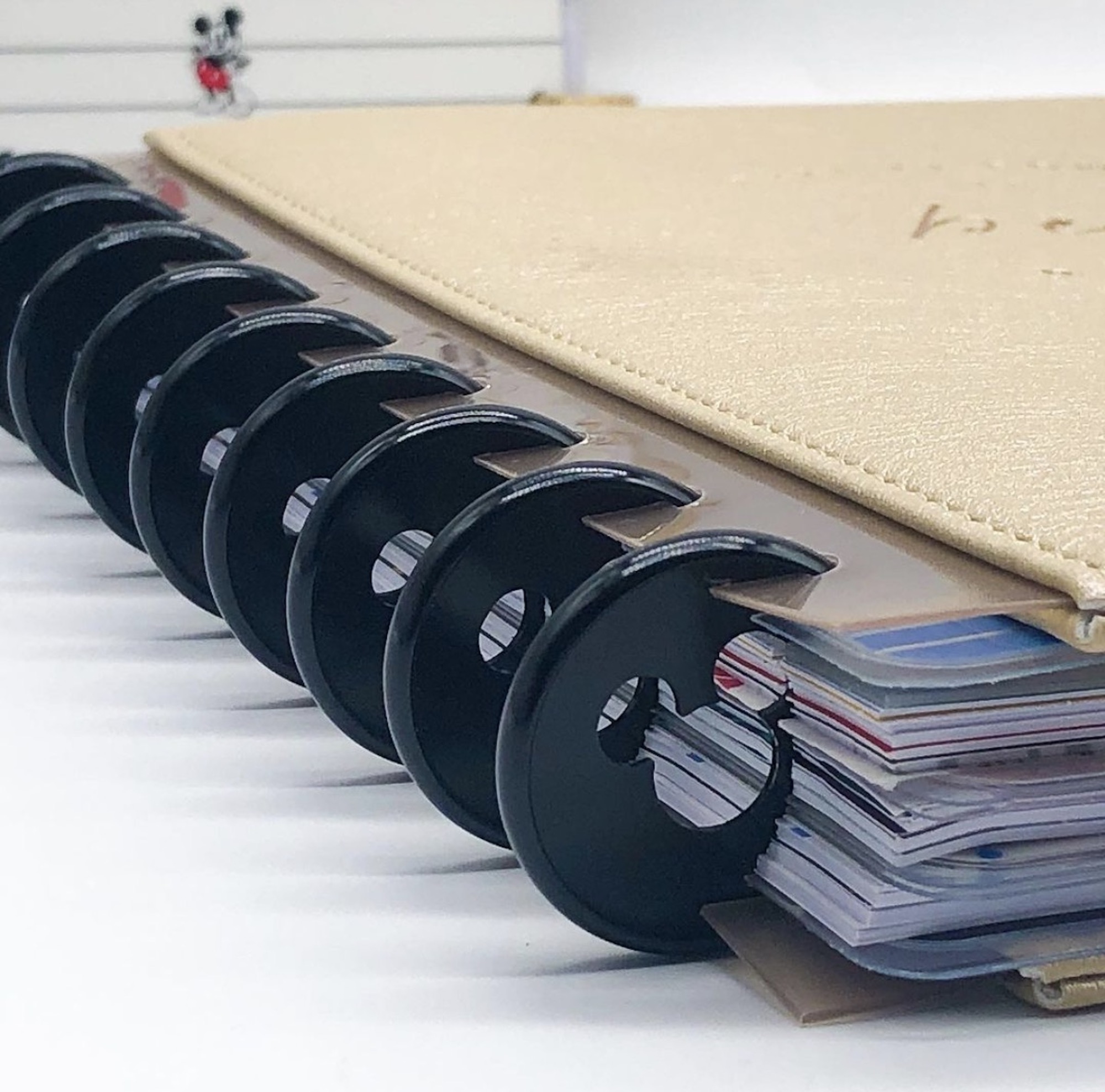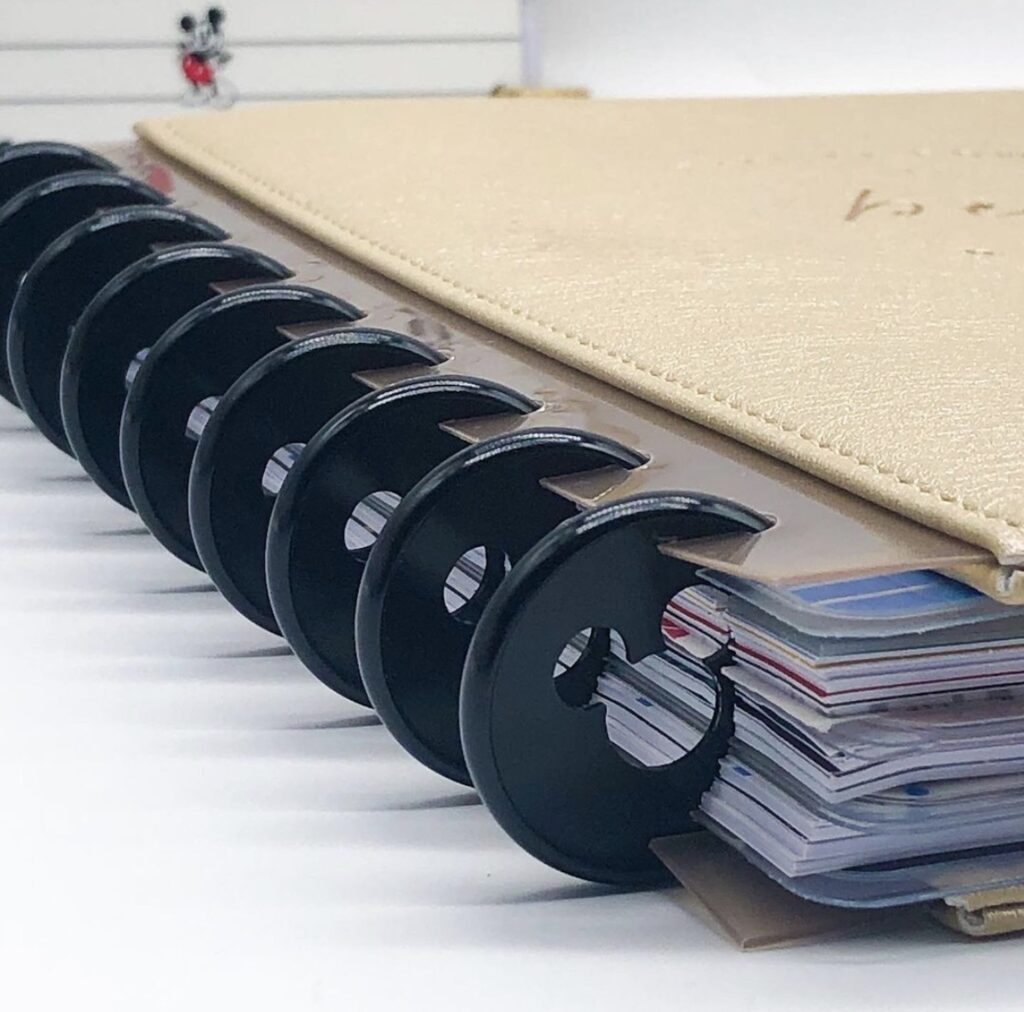 How many pages can discs hold?
The general sizing of most planner discs is between 1/2 inch to 1.5 inches in diameter (across the circle).
1/2 inch discs hold 50 – 70 sheets of paper
3/4 inch discs hold 90- 120 sheets of paper.
1-inch discs hold 110 – 150 sheets of paper.
1.5 inch discs hold 140- 220 sheets of paper
Each planner disc size holds a different amount of paper (obviously the smaller ones hold less because there is less room for the paper).
In Happy Planner terms, you can get extender discs to make your planner hold more. This just means you are upgrading to a larger disc size.
What Planners Have a Punch
A discbound planner system is most useful because you can add your own pages, accessories, and planner inserts. You are not stuck with what the book originally comes with. It is a customizable planner system.
That means you will need a discbound punch. The following systems have a planner punch that will help you to create the planner of your dreams.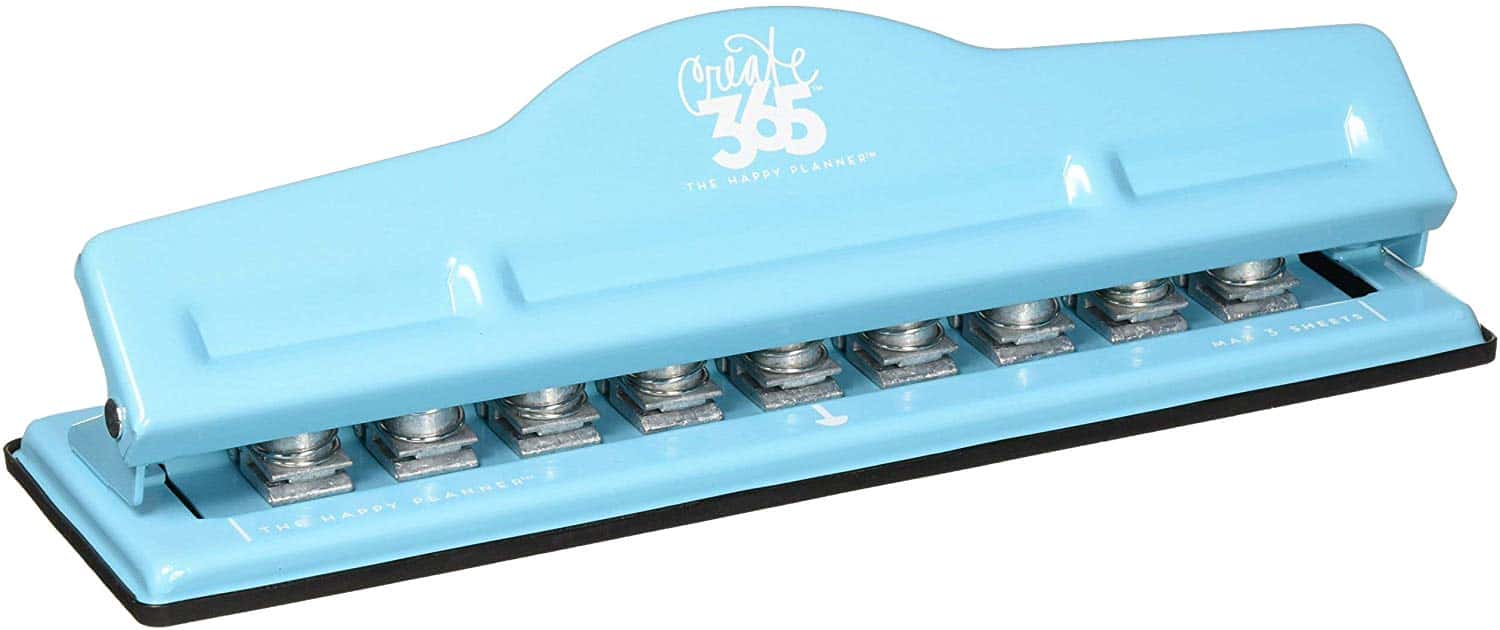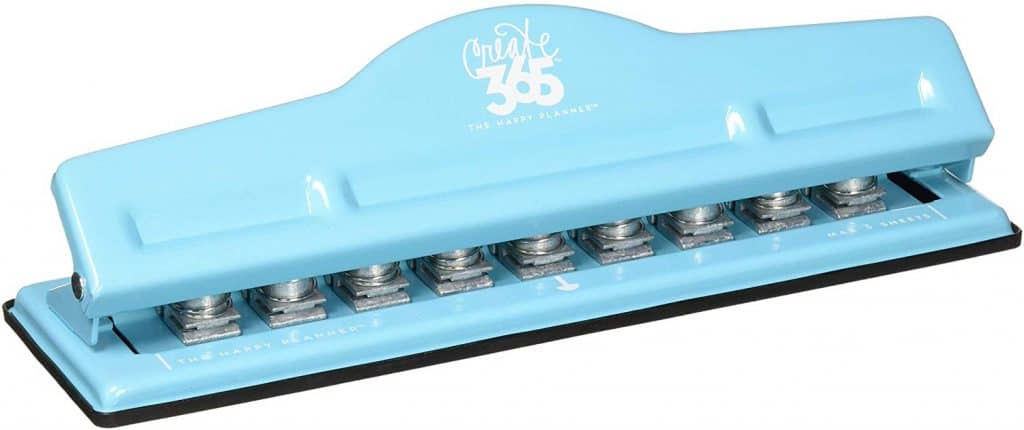 What can you punch with a planner punch?
Depending on your punch, you can make holes in most paper goods and add them to your discbound planner.
printed planner pages (like the ones in this planner kit)
pages of planner stickers
A DIY cover printed on cardstock and laminated
list inserts from a notebook (check out these planner tips for more ideas)
cards, mementos, your child's drawings
bills
reminders on sticky notes
bullet journal style pages
discbound notebook pages (these are usually sold as inserts for the planner systems)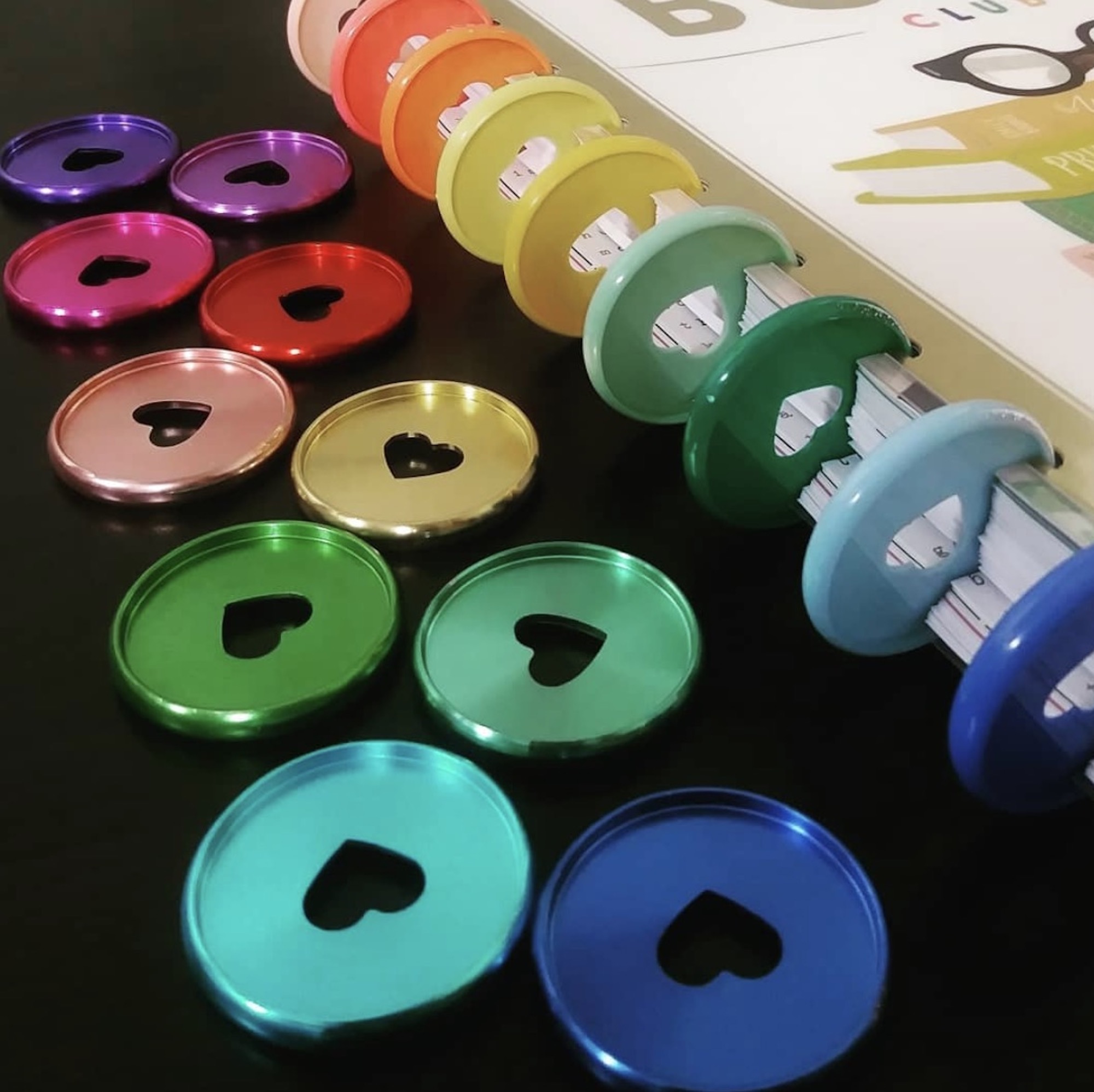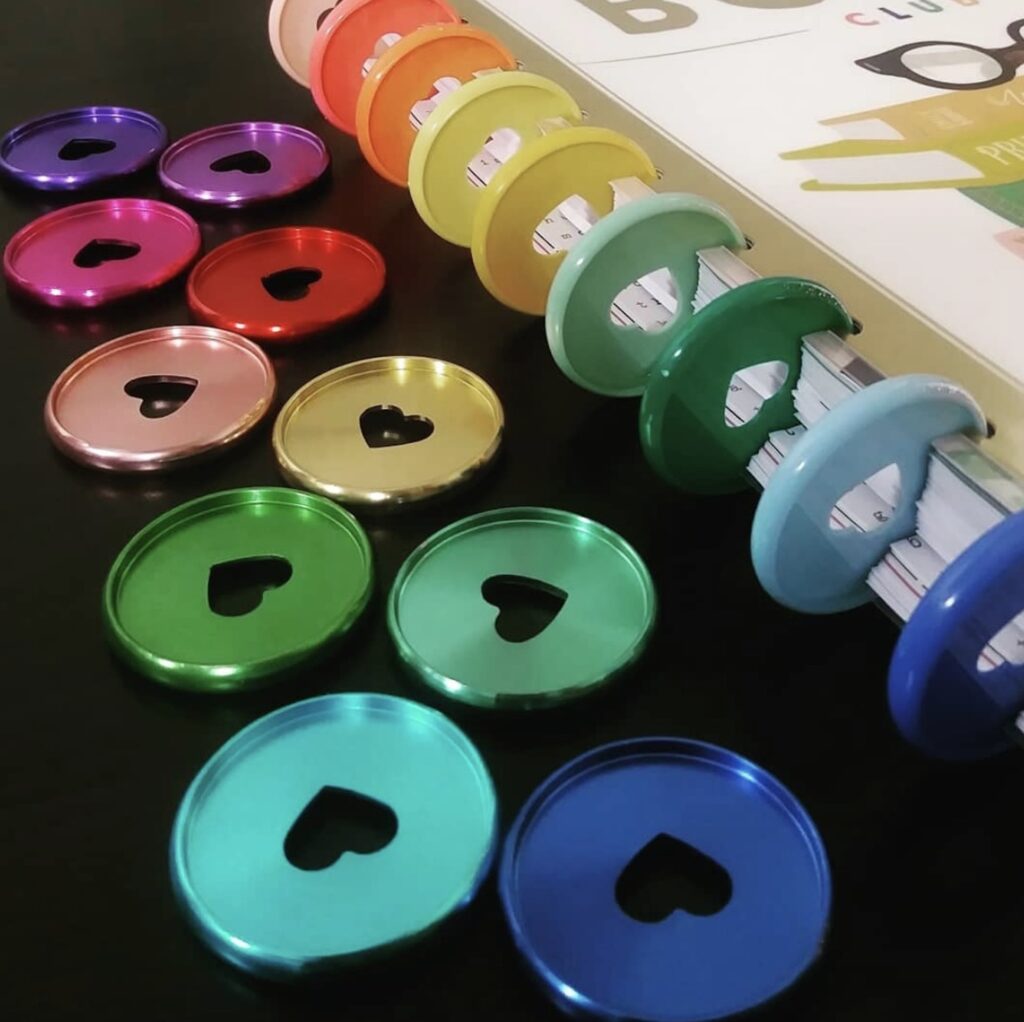 Use a Disc Bound System for DIY Planners
The best use of a discbound system for planning is to use it when creating your own DIY Planner. This does not mean you have to start from scratch and print everything out.
The idea is to mix and match all the best planning pieces that work for you. If you don't want to track fitness, don't add that into your planner. Crazy about tracking the books you read or keeping an inventory of your sticker collection, then add those pages in there.