We may earn a small commission for purchases made through affiliate links in this post. For more information go to our Privacy Policy.
You are starting to add more doodles to your planner and bullet journal spread. It is amazing how often the topic of a book comes up in your plans. Now you need to learn how to draw a book.
There are some adorable bullet journal spreads out there that involve bookshelves, open books, stacked books and more.
Once you have the basics of drawing a book, use these bullet journal spread ideas to add some variety to your book doodles and weekly spreads.
Journal Spreads with Books
Draw a bunch of books on your weekly bullet journal spreads or even make it the theme for a whole collection.
Style the binding of your books to make them unique and to fit your bujo theme. There might be a stack of your favorite reads that you can use for titles or quotes on the page.
Mood Trackers with Books
As a reader you know that books can set the mood for your day (or even your whole week). I don't know about you but when I finish a book, I sometimes feel like I have lost family members.
The characters were so real and vivid that when I don't have stories to read about them anymore it feels like they are gone. Until the next time, I pick up the book at least. But it can put you into a sort of funk.
This fun mood tracker can be about the books in you are reading. It can also just be used to track your mood for a month.
Create a monthly collection with habit trackers, mood trackers, sleep trackers, your weekly spread, and monthly spread. All in a book theme.
How to Draw a Book Step by Step
Now that you are inspired and have a few ideas for bullet journal pages, how do you actually draw the books?
Use these step by step tutorials to help you draw books in different styles.
There are open book doodles, books with writing and illustrations, stacked books, books on the shelf, the edges of books, and book spines.
Books to Read
One of the most common ways books are used in a journal or planner are as a list of books you want to read.
Draw the books in black and white and add the titles. As you read the books and finish them, you color the book. If a book is not colored then you know it is still on your "to read" list.
NOTE: If you are one of those doodlers who want step-by-step directions to follow the first few times, check out this "how to doodle books" post by Emily.
Weekly Bujo Spreads with Books
Use books stacked on the shelf to decorate your weekly bullet journal spreads.
Draw books around your monthly calendar or doodle them in the corners of your daily spread.
Spreading the books around your bullet journal works as a bullet journal theme, decorative doodles, and fits the nature of a reader. I don't know about you, but there are always book piles in my house.
I Love to Read
February is "I Love to Read" month.
A book book theme for your monthly cover is a great way to express how much you love books. Draw them in all colors, copy the colors of your actual bookshelf, or just choose your favorites.
Drawing Books in Different Styles
You might want to draw them in piles. Open on the table. Acting as a paper weight. Or with a variety of bookmarks, folded edges, and decorations.
Can't Draw?
You don't have to be an expert at drawing to doodle books in your bullet journal.
Now that you know these tutorials are available you can use them to increase your drawing skills. They are here to help walk you through the process of learning how to draw and be creative.
If all else fails, you can use stickers or printable paper ephemera to add book doodles to your planner pages.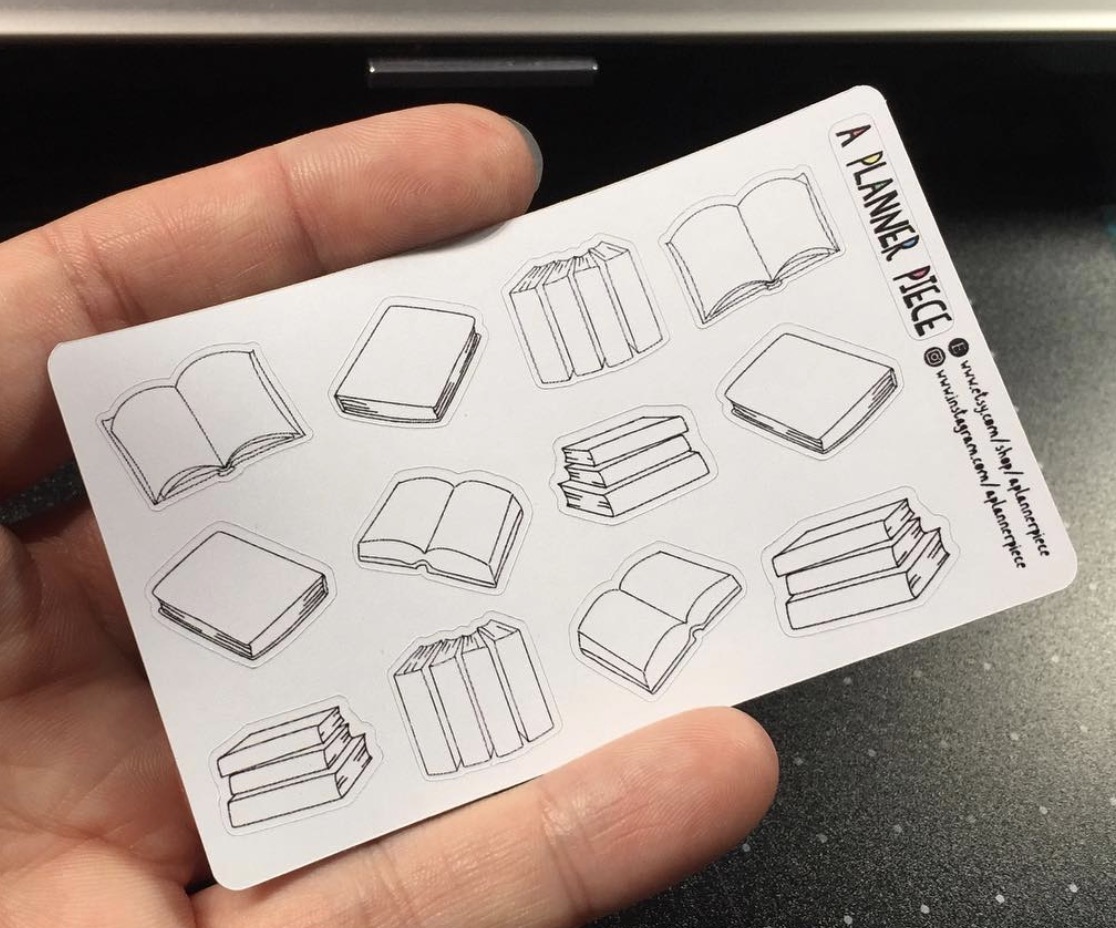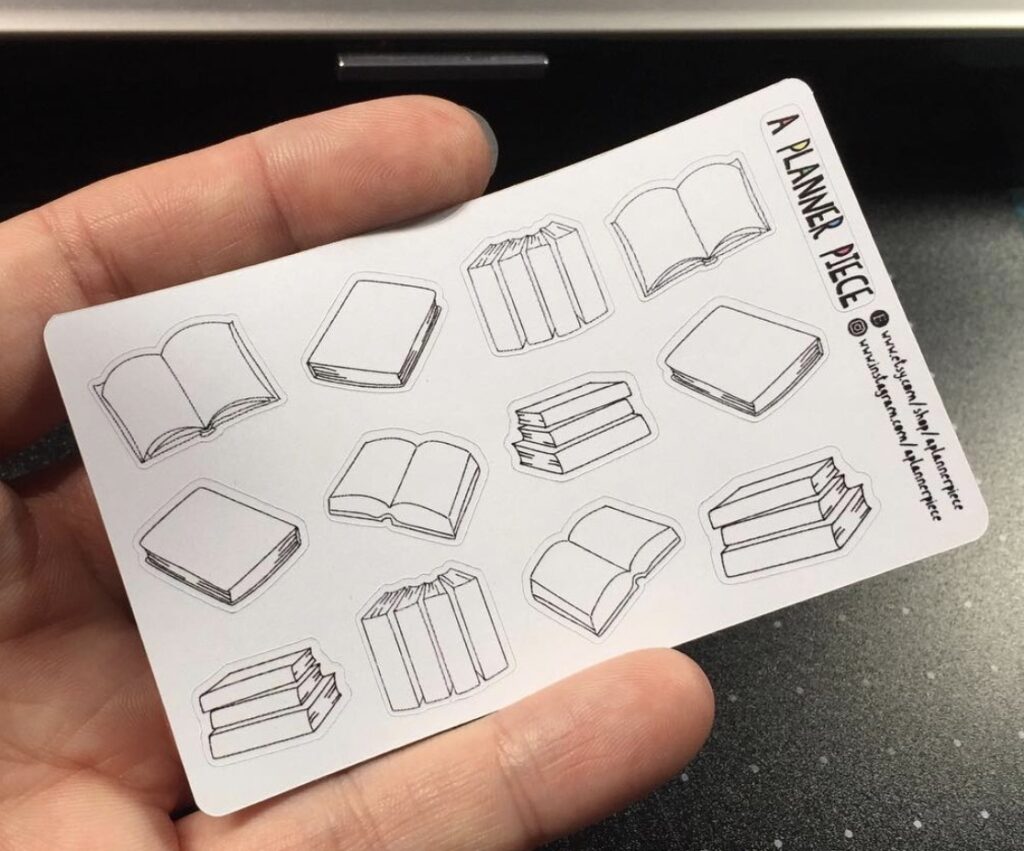 Draw Stacks of Books
One of the reasons I love these different styles of books is that the represent how books usually look in real life.
The other reason I love them is that I have a goal one of my bucket lists to make a huge pile of all the books I have read in my life.
Wouldn't it be fun to walk through Barnes and Noble and just start piling all the books you have read? I want to see how big that pile is. Are there enough books to fill a book store yet?
Since I probably won't be making a mess at B&N any time soon, making the pile in my art journal or bullet journal will have to be the next best thing (besides my Good Reads list).
I'll be able to use these how to draw book tutorials to style my book pile and get a good visual of just how many books I have read. I'm imagining something similar to the trash pile in a Shel Silverstein poem.
Book Drawing Supplies
You don't need very many supplies to doodle in your bullet journal. If you are curious about some of my favorite drawing supplies, you can check out these pencils, erasers, tracing table (because some days it is just easier!), pens, and even stamps.
Other Drawing Tutorials
Now that you have your book drawing all figure out, what else would you like to draw?
There are a number of other drawing tutorials on the blog. Looking for these doodle themes: