We may earn a small commission for purchases made through affiliate links in this post. For more information go to our Privacy Policy.
It is that time of year again. Are you looking for a Valentine SVG that you can use for a cute shirt decal? Or maybe a card and some Hershey kisses?
My kisses are for my mommy (daddy) is a super fun way to help your little one express their love. And it is a design that can be worn year-round! That is a win-win. Kids grow out of their clothes fast enough as it is!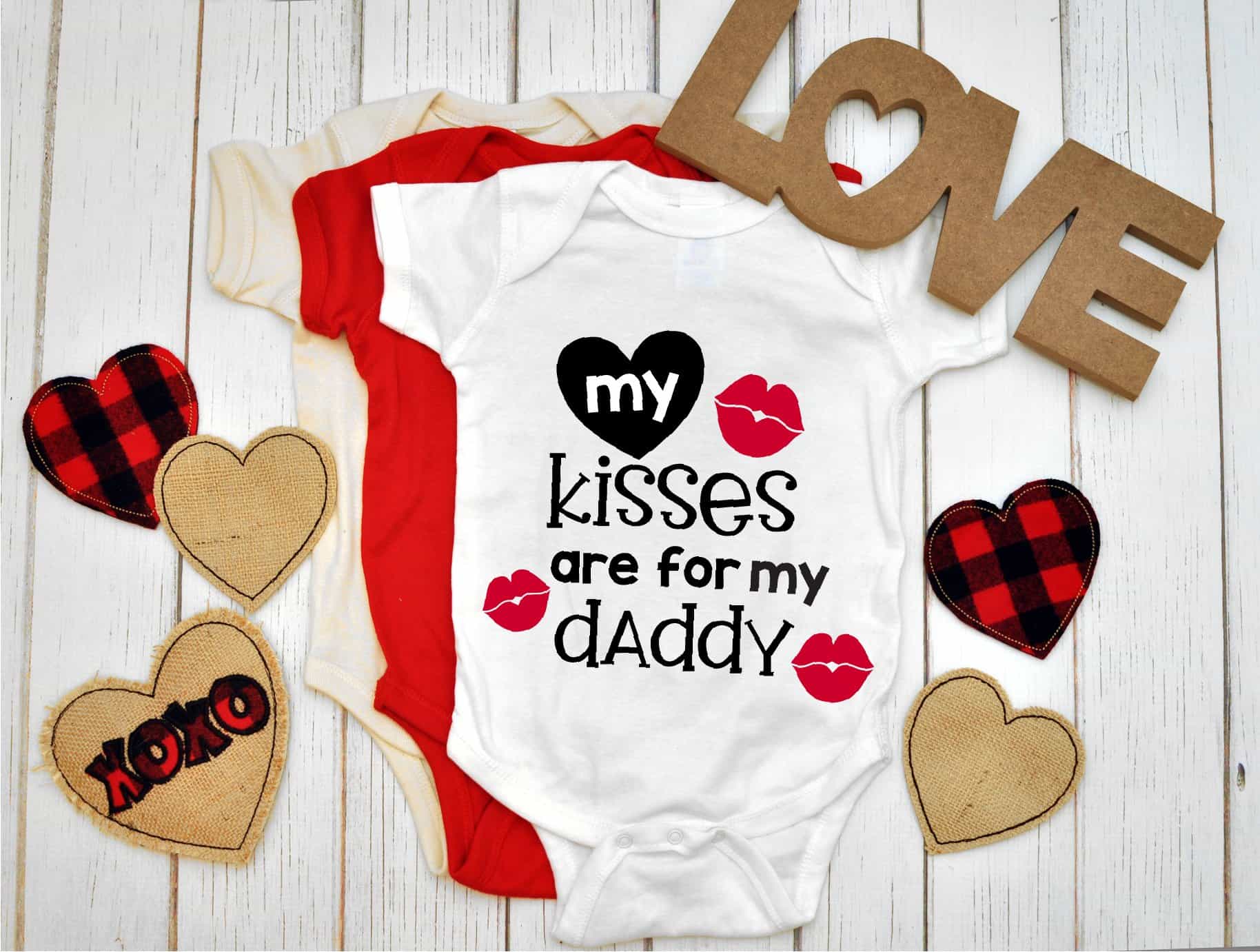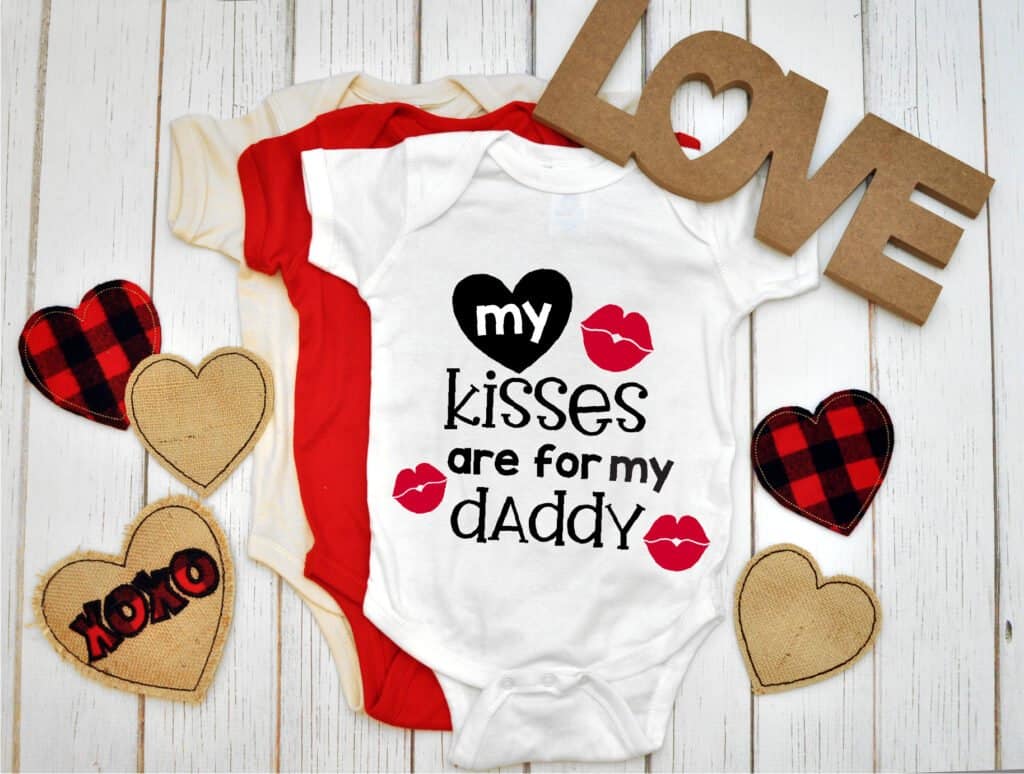 You can click here (MY KISSES SVG) to download this free file.
It includes both the mommy and the daddy version in different file formats.
More Free SVG Files
Are you ready for your own Valentine's treat?
There are a bunch of other free Valentine files for you to download if you click on the following images or links.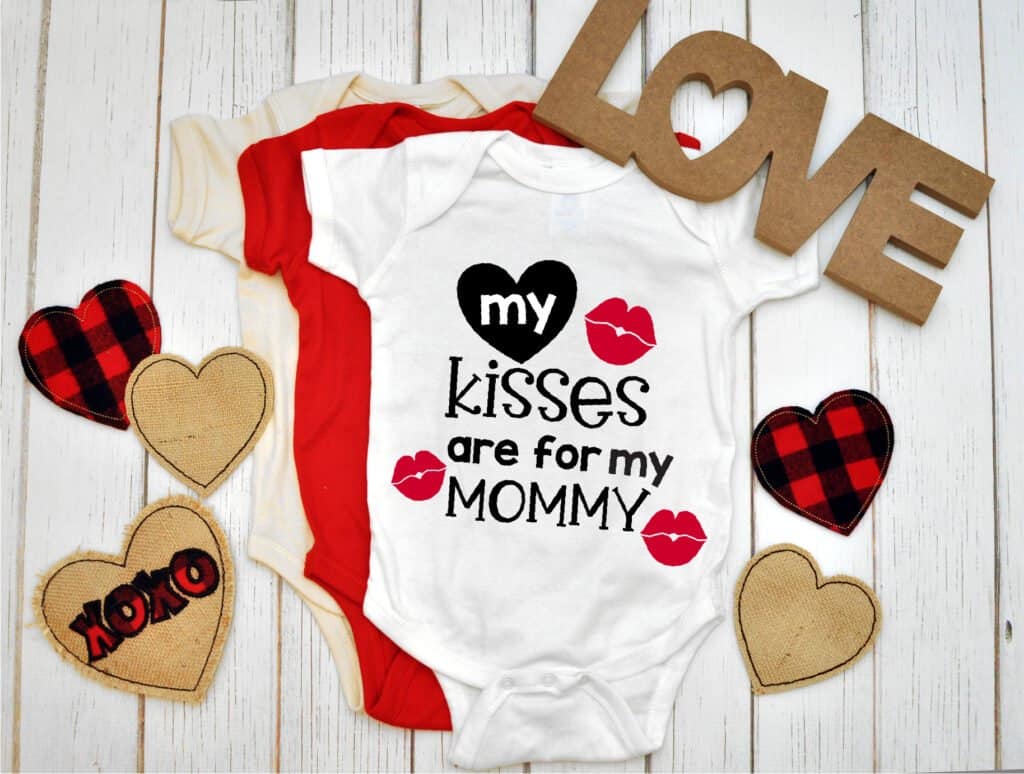 A great group of SVG designers have decided to gather together a set of goodies for you each month. You can find a link to all the designs when you visit each site (or just click through from one blog to find the downloads).
How sweet is that?!
Lots of fun designs for you to use in your craft business or fun holiday projects without having to dig through a bunch of search results.
Let me know what you think and if you want to see more of these types of posts each month!
A collection of free Valentine SVG files from different designers for you to use. Create shirt decals, craft projects, printables, and more! Click on the DOWNLOAD link for each designer and visit their page for your free design.