We may earn a small commission for purchases made through affiliate links in this post. For more information go to our Privacy Policy.
What types of vinyl Cricut projects do you want to make? There are so many options out there besides just making t-shirts (not that those aren't fun).
What do you do with all those scraps that are left over after you make a few shirts.
You can use them on paper to make cards or gift tags. Or you can create cute coffee cups and Christmas ornaments.
Dig through the best vinyl Cricut projects in this post and get some ideas.
Confused by Vinyl: Grab the Guide


Harry Potter Decor
There really isn't a season for Harry Potter (although fall usually finds me craving a binge session).
I don't know about you, but I am still waiting on my letter too.
Home Decor Cricut Projects
Canvas decor, reversed canvas so your art is framed, vinyl and paper mixed art, and welcome to our home signs. There are so many ways to create home decor with vinyl and your Cricut machine.
You are not limited to just canvas either. There are split wood board blanks available. Metal and glass lanterns as well as shadow boxes with glass.
Gifts or Favors with Vinyl
These bubbles are personalized for the end of the school year and to welcome in summer fun.
You can use your Cricut font and print on tags to match the words on the favors. Or mix and match your fonts and where you place the vinyl.
Cold Drink Cups
There are loads of tumbler and drink cup ideas online. These are just a few of my favorites.
I've grew up on Disney and Mickey Mouse. Mix that with a cold Starbuck's coffee cup and you just can't go wrong. I might need to make one or two of those for my own use!
Wine Glasses
You don't have to be a wine drinker to appreciate these fun wine glasses. Who says you can't drink your orange juice (or tequila spritzer) out of a wine glass?
Holiday wine quotes or just every day "momma needs her wine" quotes are a great first project to make with vinyl and your Cricut.
Recycled Water Bottles
If you have a glass juice bottle left over you can totally recycle it into a water bottle. Use your Cricut vinyl scraps and add a quote.
There are free SVG files for the "how much water" to drink measurements that you could add as well.
Vinyl for Paper Crafts
Did you know that you can use vinyl on paper? Even iron on vinyl.
Its true.
Use glitter vinyl to make stickers or create a fun coffee subway art card.
Or cut out a quick quote or greeting for a thank you card envelope.
Tea and Coffee Cups
This is where my heart is. Not that I need more coffee cups.
Although I could be talked into one more cup for that Mario SVG. Unless I add him to one of my Yeti cups. Uggg.
Laundry Room Signs
Someday, I will have a laundry room that is worthy of a laundry room sign. When that day comes, I will probably end up working and living in that area. For days. And days.
I'll save vinyl projects like these until that day finally arrives.
Shadow Boxes with Vinyl and Paper Flowers
Shadow boxes with curled paper flowers make great gifts. You can add a quote, name, or special date to the glass with vinyl (my favorite is glitter vinyl).
Check out this post for more ideas for shadow box crafts and rolled flowers.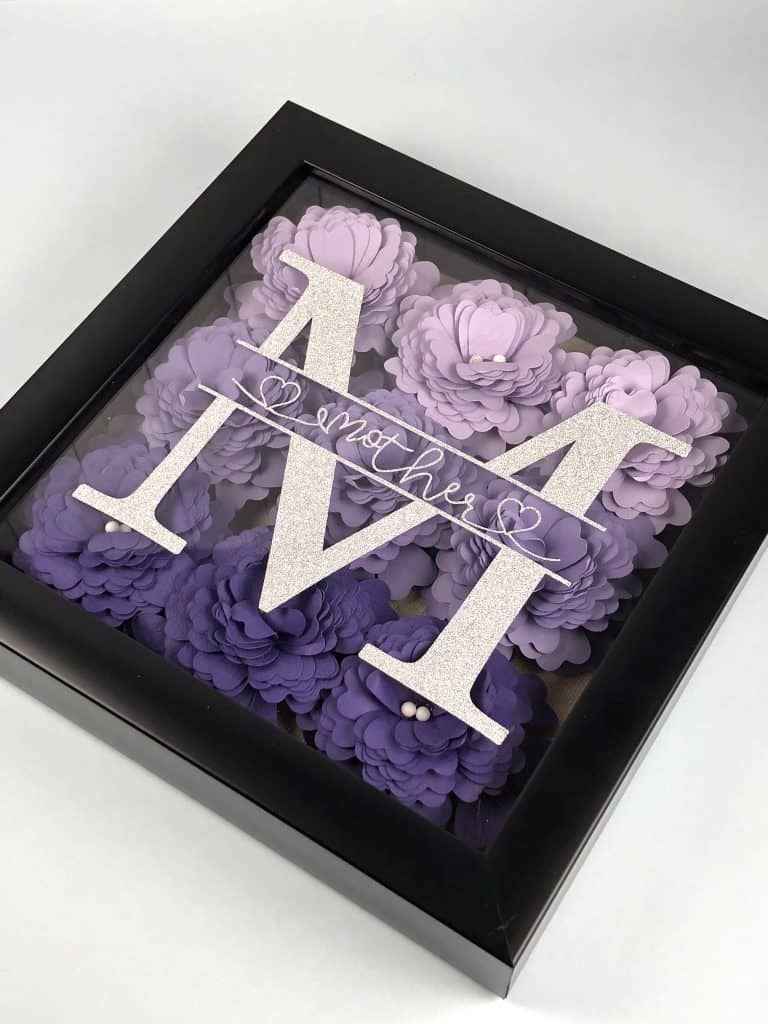 Pumpkin Decor
Now that my kids are older and out of the house, there really isn't any reason to make messy Jack-o-lanterns.
I'm obsessed with these no-cut pumpkin decor ideas.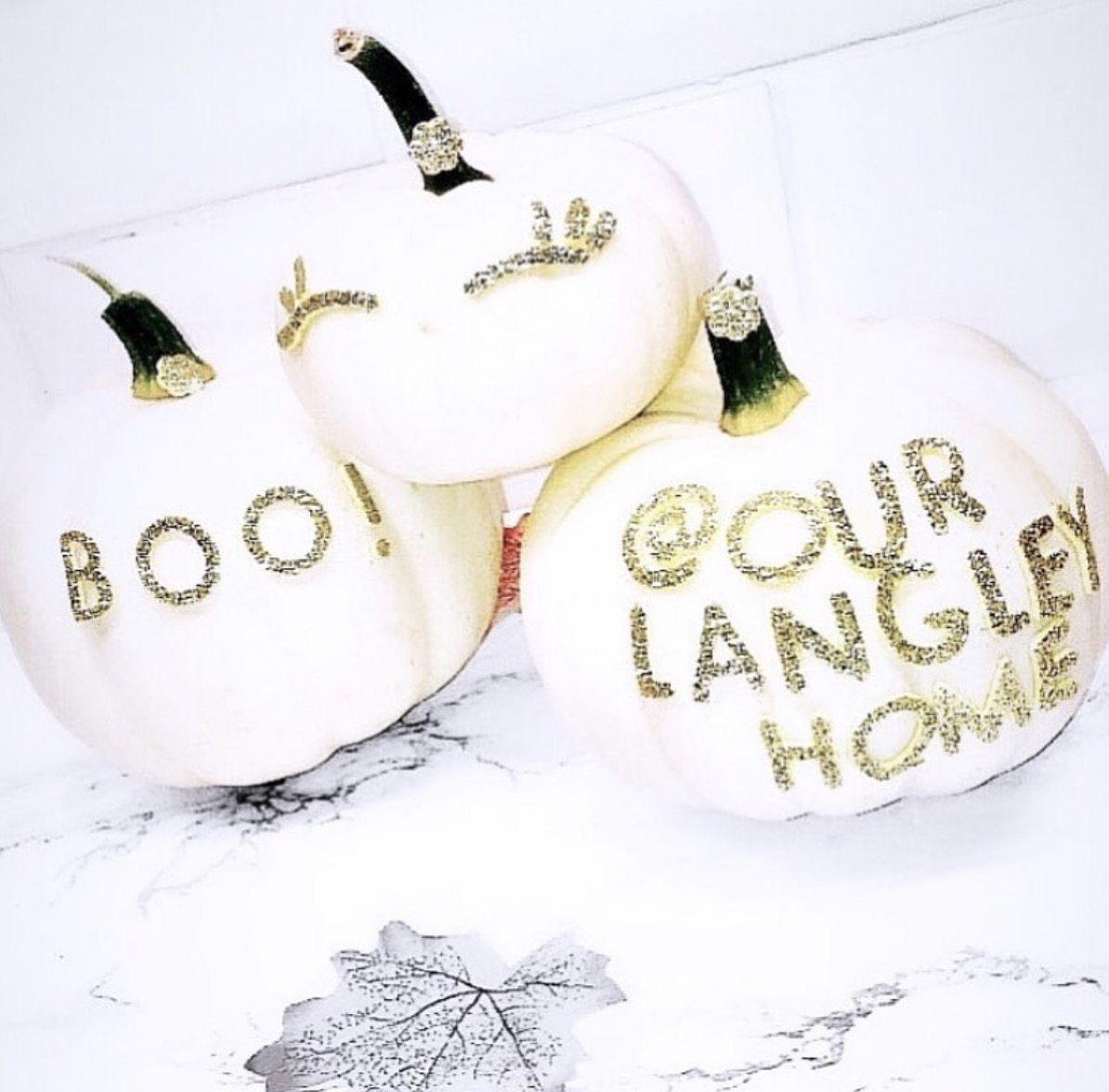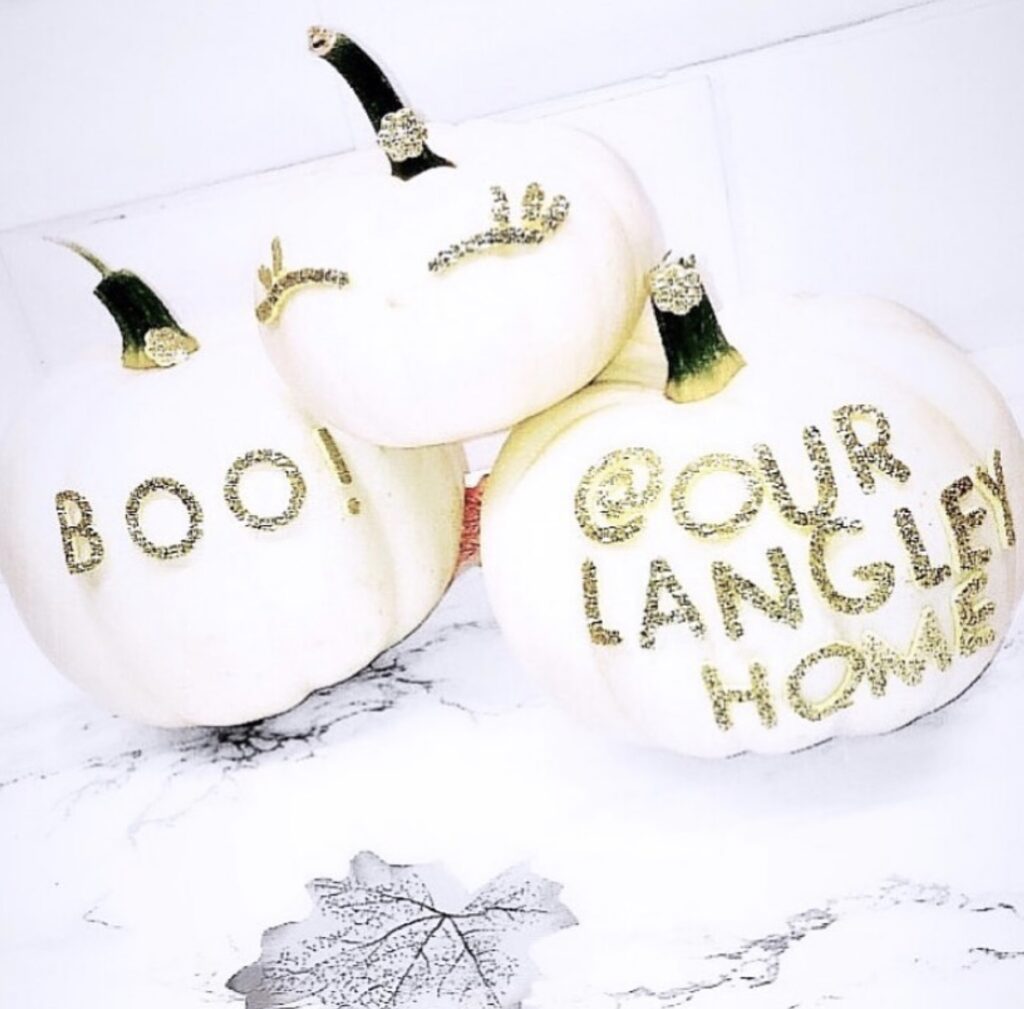 Kitchen Utensils
Kitchen decor with different utensils and vinyl labels make a farm fresh feeling.
Create your simple minimalistic decor with a rolling pin, some different paint colors, your Cricut machine and some vinyl.
House Plants and Garden Pots
Vinyl can be used on terra cotta pots as a sticker or as a stencil before you paint over it.
You can also use vinyl on outside ceramic pieces to label you herbs in the garden.
Cleaning Supplies
Label your cleaning supplies so you know which spray bottle is the one with the soap and which has the bleach.
There is nothing worse than grabbing the bleach for a clothing stain and thinking you grabbed the soap. My purple sweatshirt can tell you all about it.
Christmas Ornaments
Clear Christmas ornaments can be colored with paint swirls on teh inside and then add labels with vinyl.
Choose holiday colors for your vinyl (and maybe add in some glitter versions) and make the labels for clear ornaments.
Dress up the tree with vinyl on glass ornaments or even small wood rounds.
I hope you found something in this list to inspire your vinyl Cricut projects. If there is a fun project that you think I should add to the list, leave me a comment. I'm always looking for fun new ideas too…