We may earn a small commission for purchases made through affiliate links in this post. For more information go to our Privacy Policy.
Printing your own stickers at home can save you a LOT of money. The best printable sticker paper is a matter of preference.
Do you want to make a vinyl decal to stick on your water bottle? Or are you more interested in making stickers for your planner? Maybe you are curious about making stickers to sell in your own shop.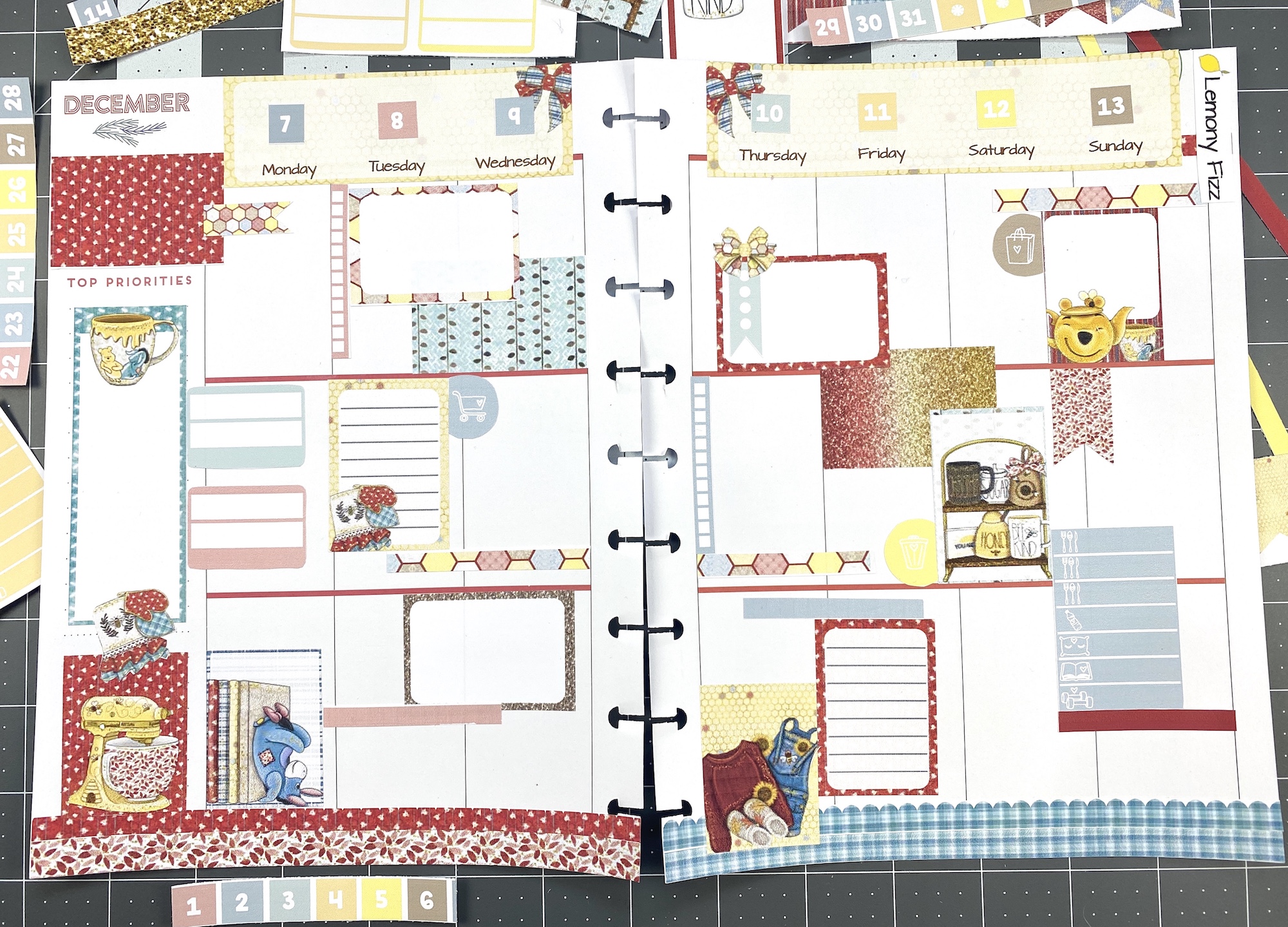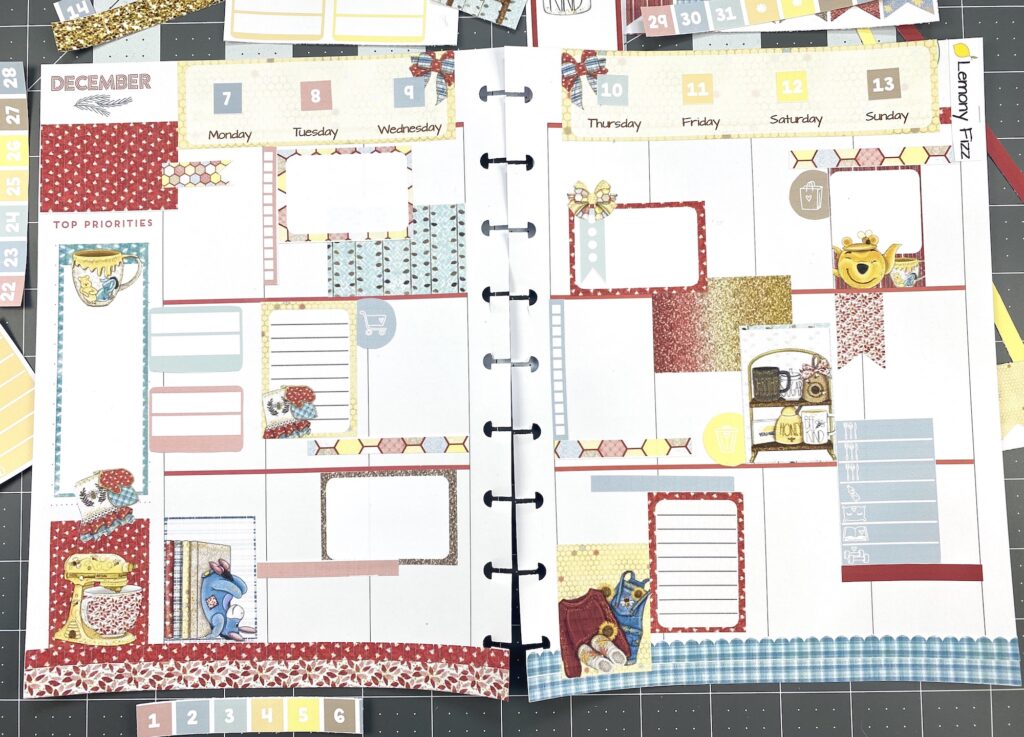 Finding the best sticker paper could get a little tedious and expensive. Once you find that sweet paper though. Let the sticker extravaganza commence.
How Can I Print My Own Stickers?
You can print your own stickers with a regular printer and one of the following sticker papers. Most papers are formatted for inkjet and laser printers.
printable sticker paper
matte sticker paper
glossy sticker paper
clear sticker paper
matte printable vinyl sheets
glossy printable vinyl sheets
There are pros and cons for each type of sticker paper. Application and adhesive quality are usually the thing I focus on most. Now and again there is a just a glaring issue with a sticker paper that means I won't be buying it again.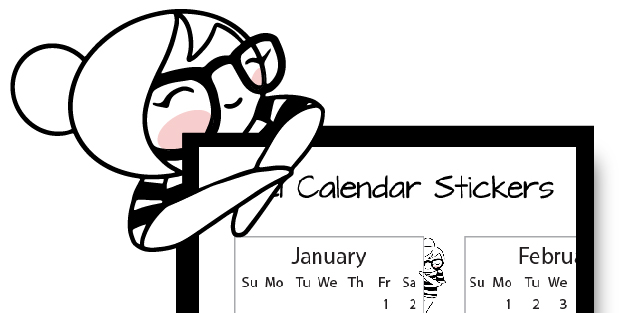 You will see a note next to the paper I have tried that feel like you might need a little more information on. My "favorite" changes as I explore the sticker paper world a little more. When I have a definitive paper…I will definitely let you know.
Matte Sticker Paper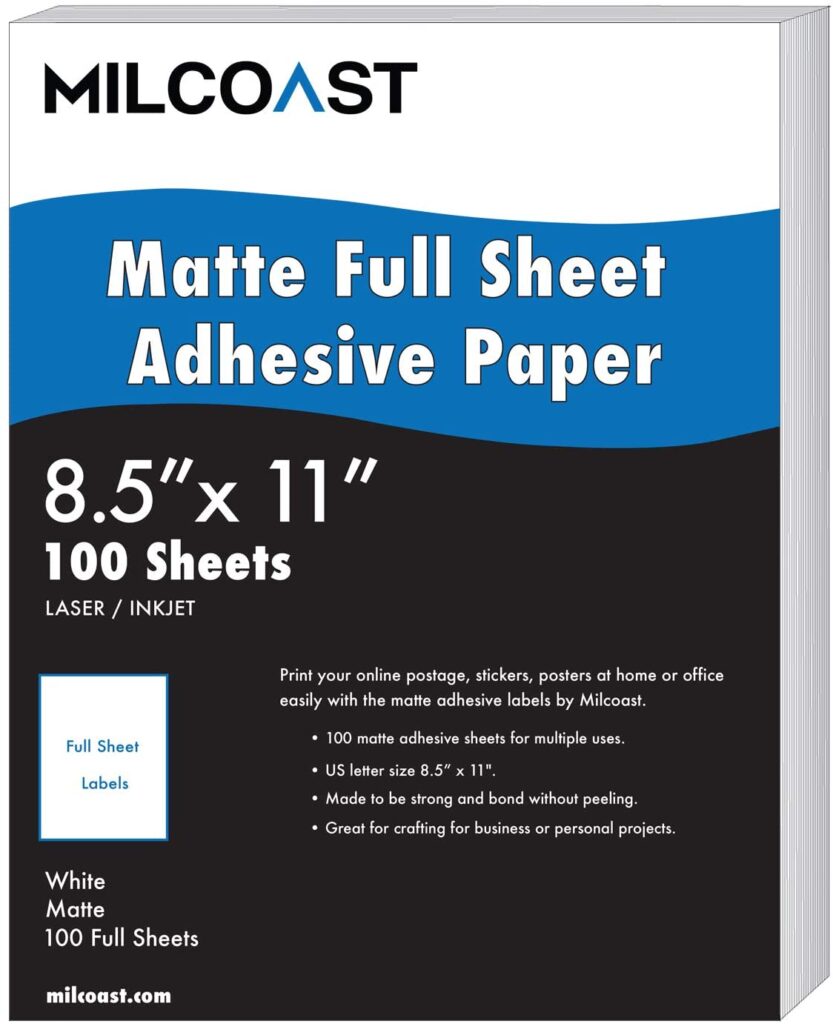 MilCoast Matte Stickers
Premium quality labels that will not smear. Made to be strong and bond without peeling.
Glossy Sticker Paper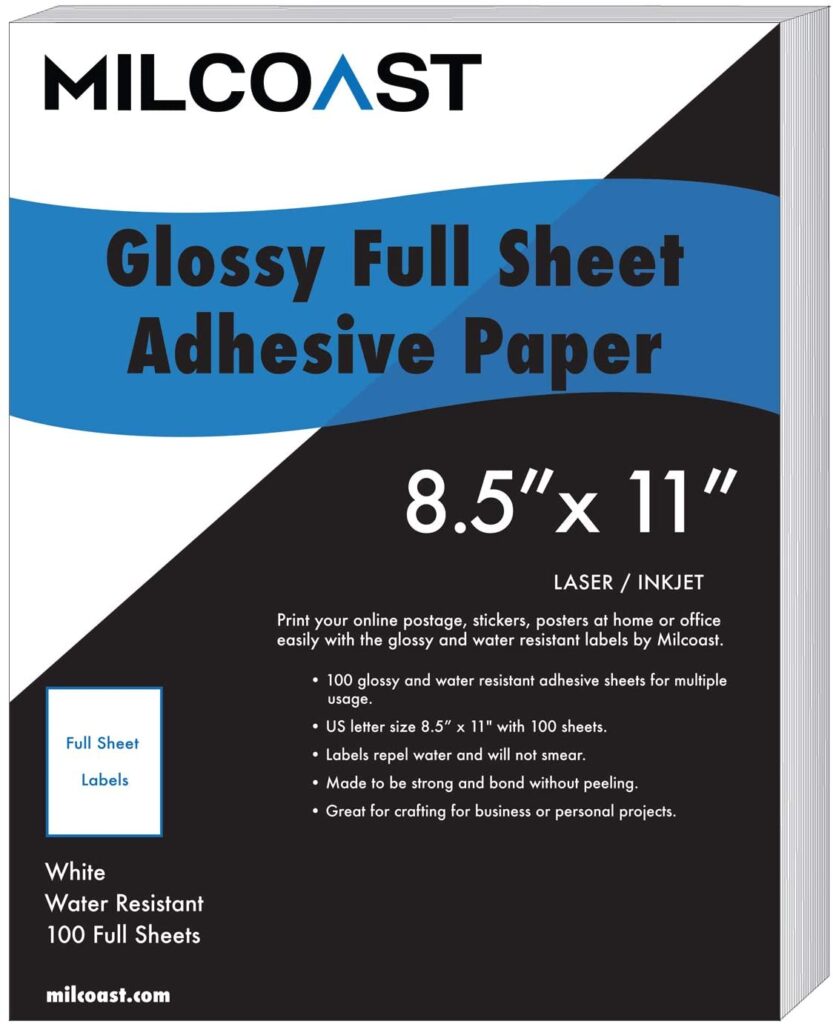 MilCoast Glossy Sheets
Compatible with Inkjet/Laser printers. Great for crafting for business or personal projects.
Clear Sticker Paper
You want a clear glossy sticker paper to make stickers that are see through on the edges and blank spaces. A sticker without the "sticker outline" of white space.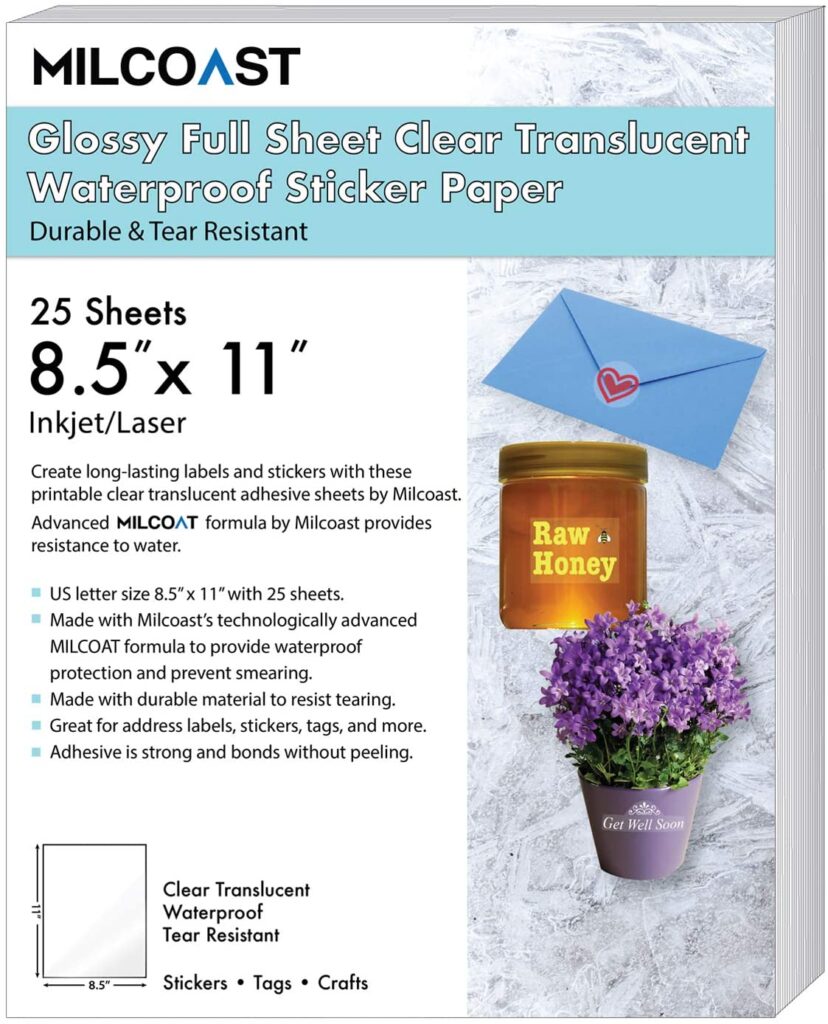 Clear Glossy Paper
Clear translucent background almost disappears against white, frosted, and light colored surfaces. Great for arts, crafts, jar and bottle labels, wedding labels, scrapbooks, tags, and other DIY projects.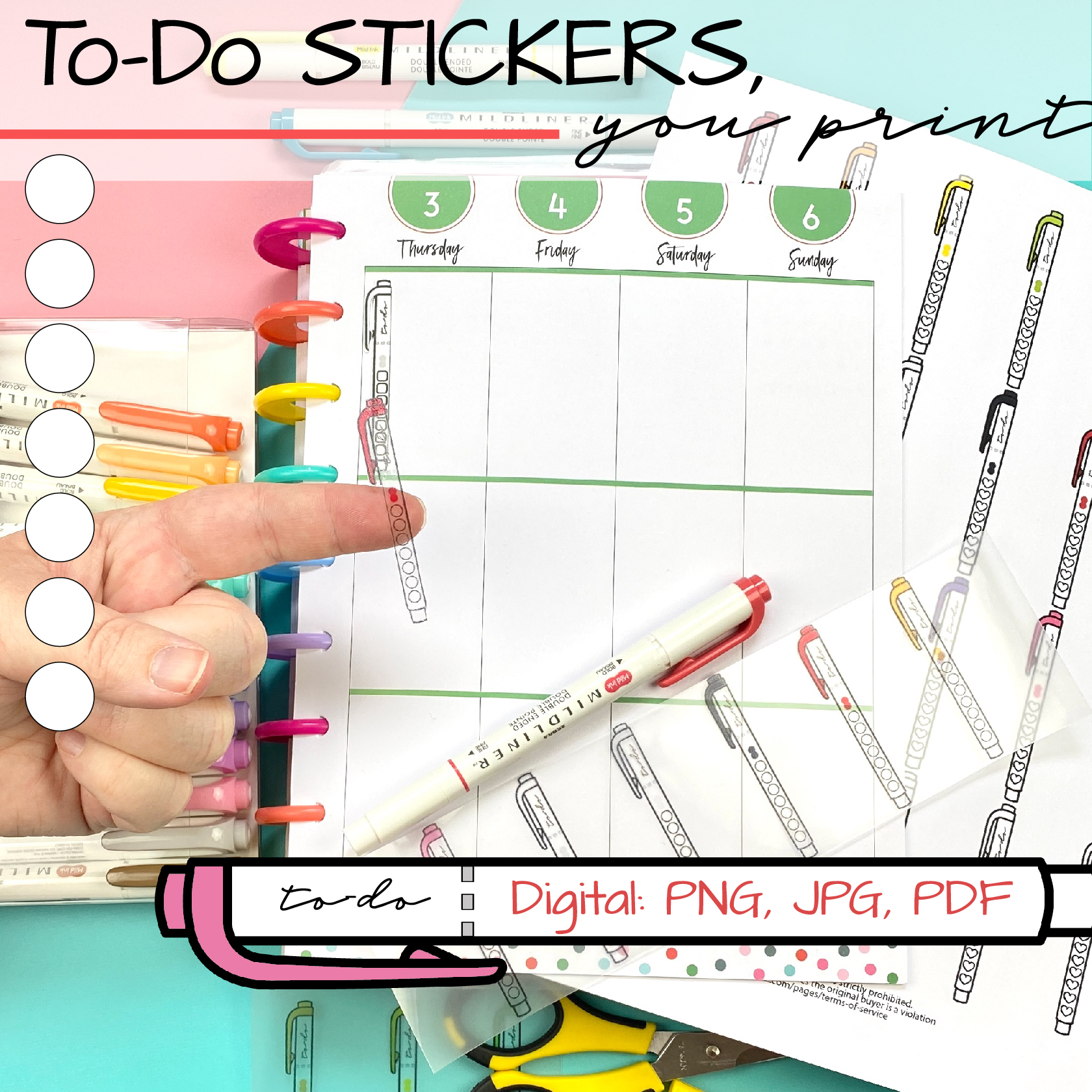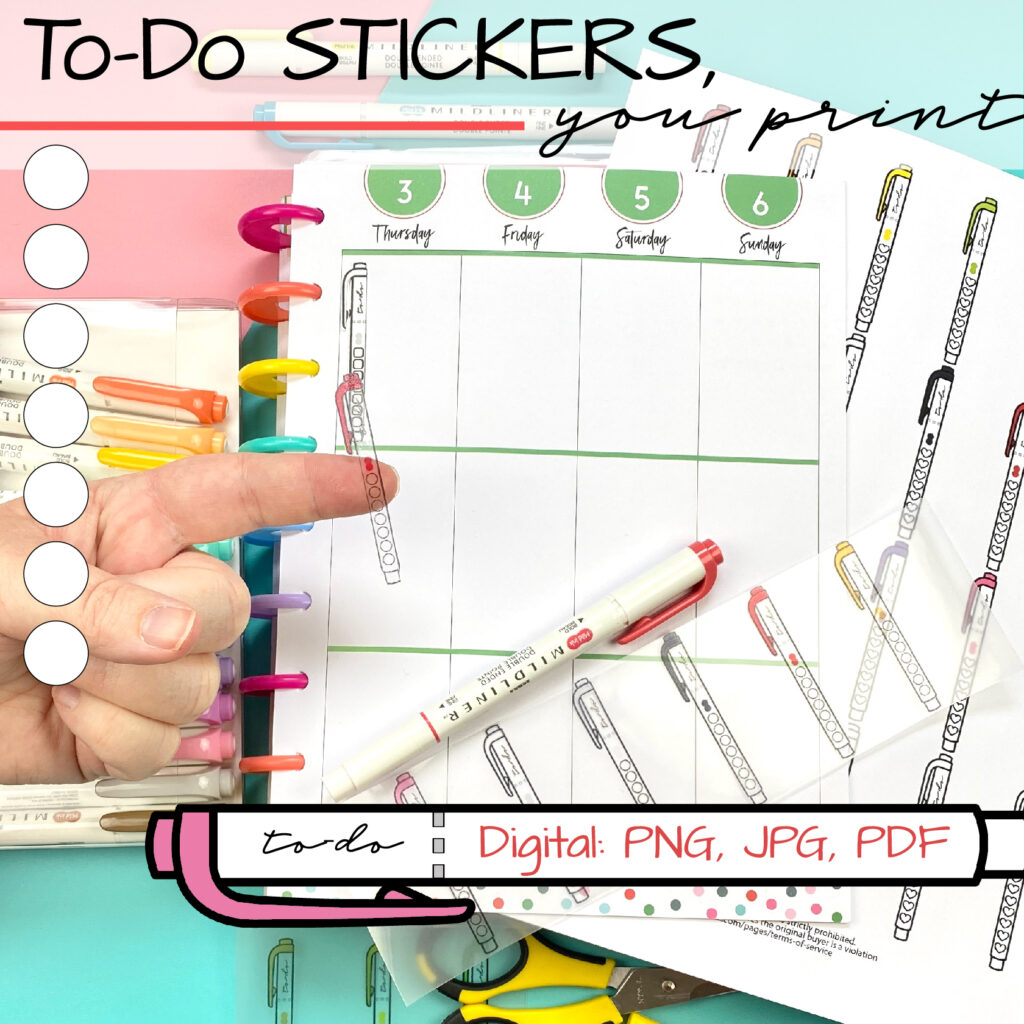 Vinyl Sticker Paper
Vinyl papers come in both matte and glossy finishes. Printing your stickers on vinyl makes them less likely to tear.
Some vinyl sticker finishes claim to be waterproof as well. Be sure to test them before you finalize your project and start mass-producing if that is a quality that you want from your sticker paper.
Can you print vinyl stickers on a regular printer?
Absolutely. I use a regular HP Instant Ink Printer that I purchased over 4 years ago to print my stickers.
There have been countless pages of cardstock, printable vinyl, and regular sticker paper run through that machine. And it just keeps on printing.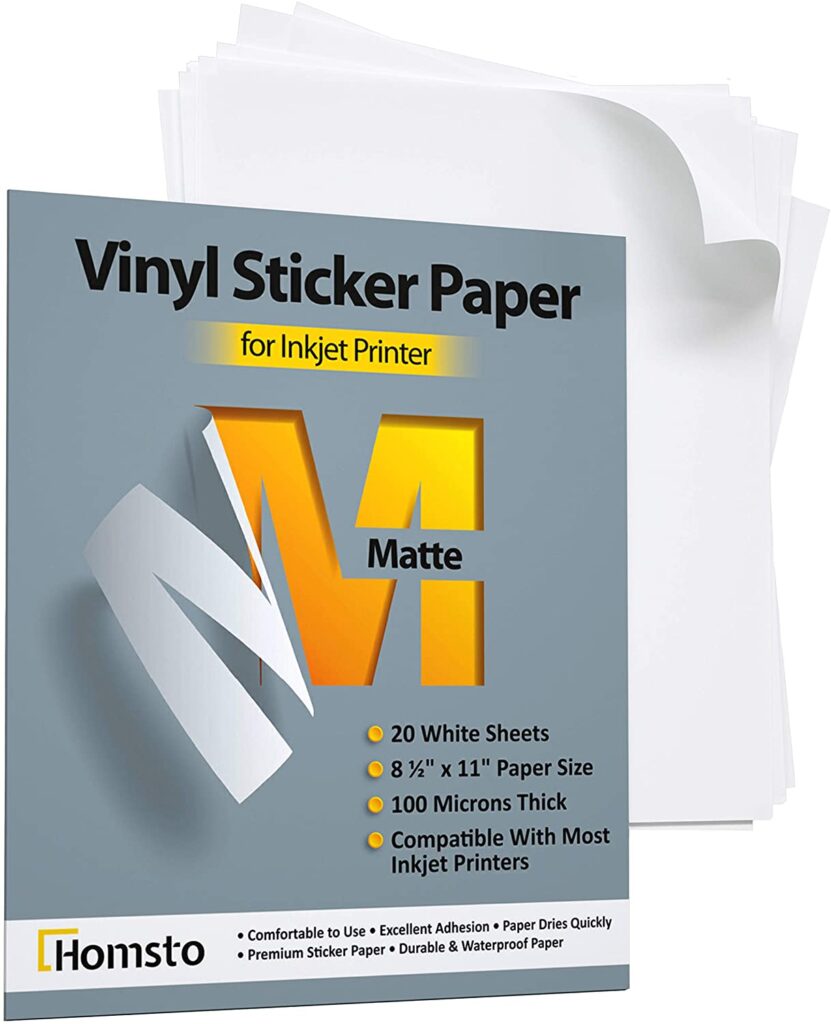 Matte Vinyl Stickers
This printable sticker paper white is the perfect vinyl printer sticker paper for anyone. Made from high-quality matte paper, it is scratch and tear-resistant, making it an ideal choice for any creative project.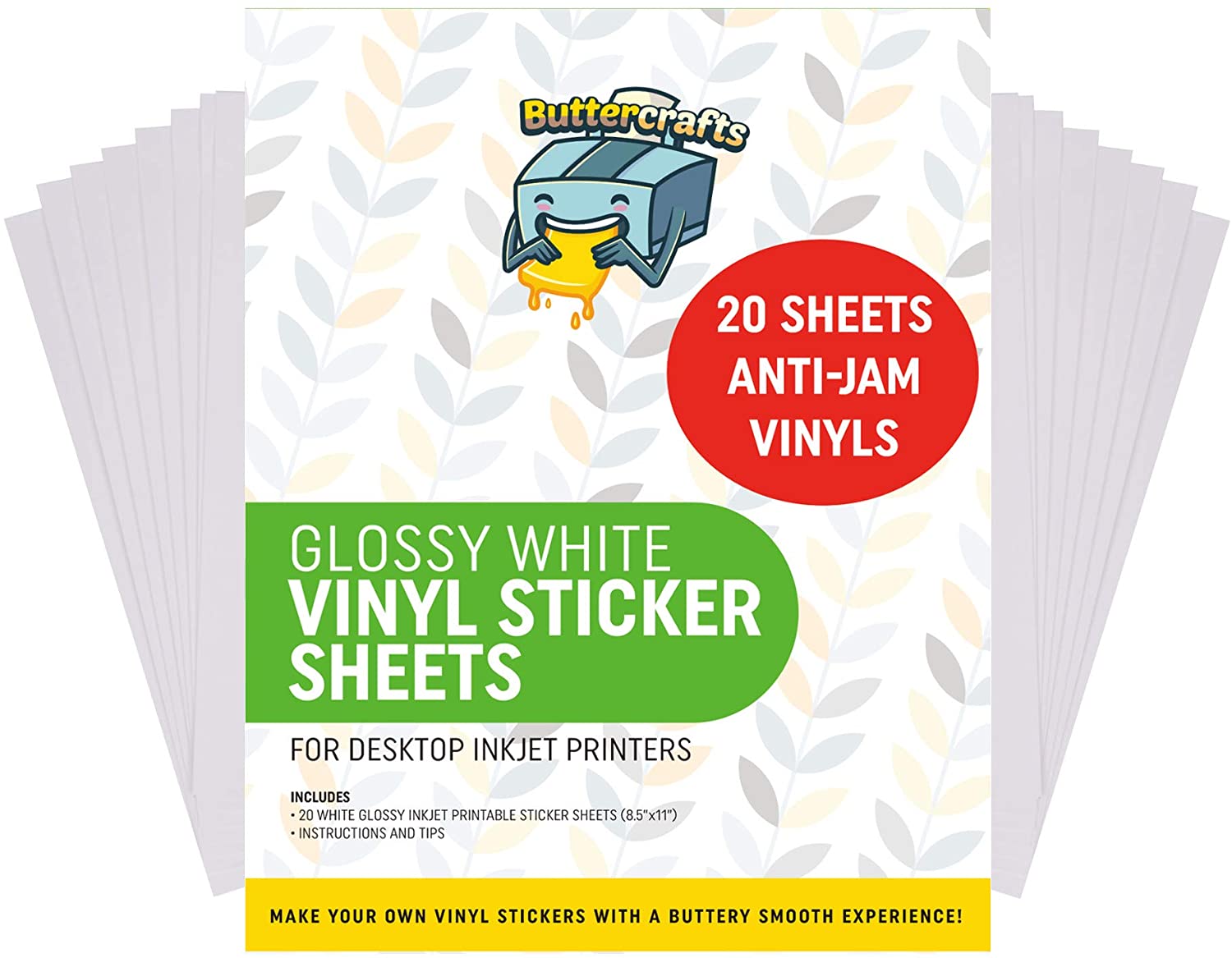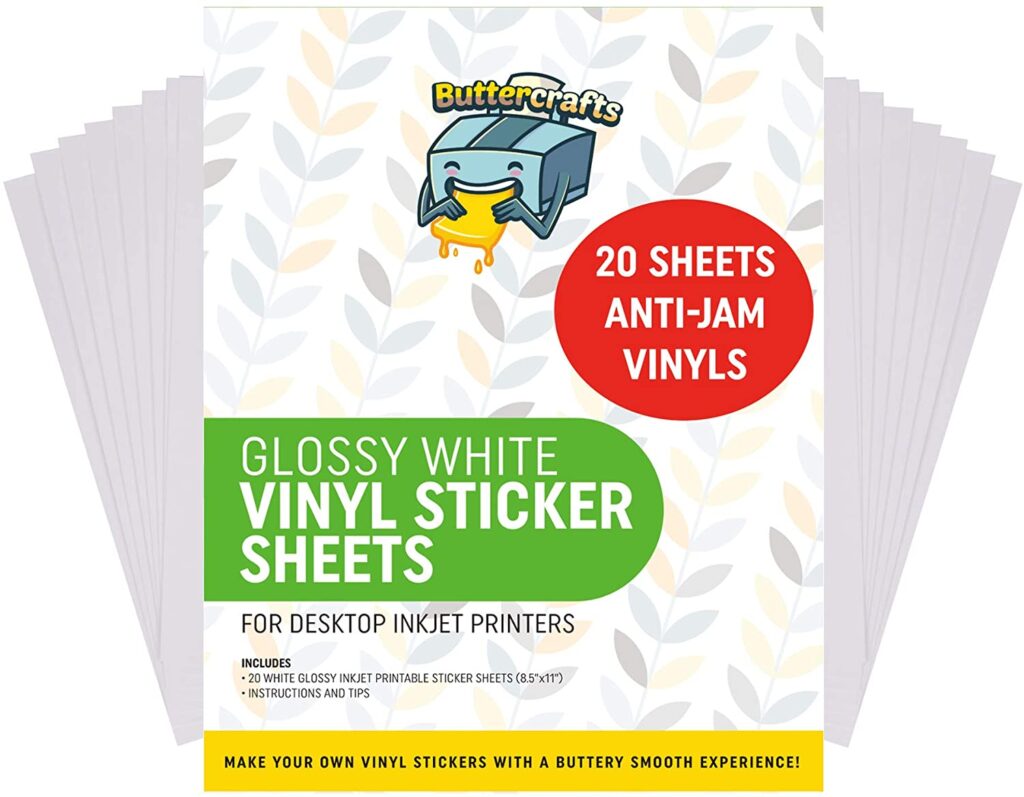 Glossy White Vinyl Paper
Worried about printer jams? We optimize our vinyls to work with most printers. Printable vinyl is suitable for Cricut and Silhouette cutting machines. Glossy sticker paper for inkjet printer are durable – waterproof and chemical resistant material.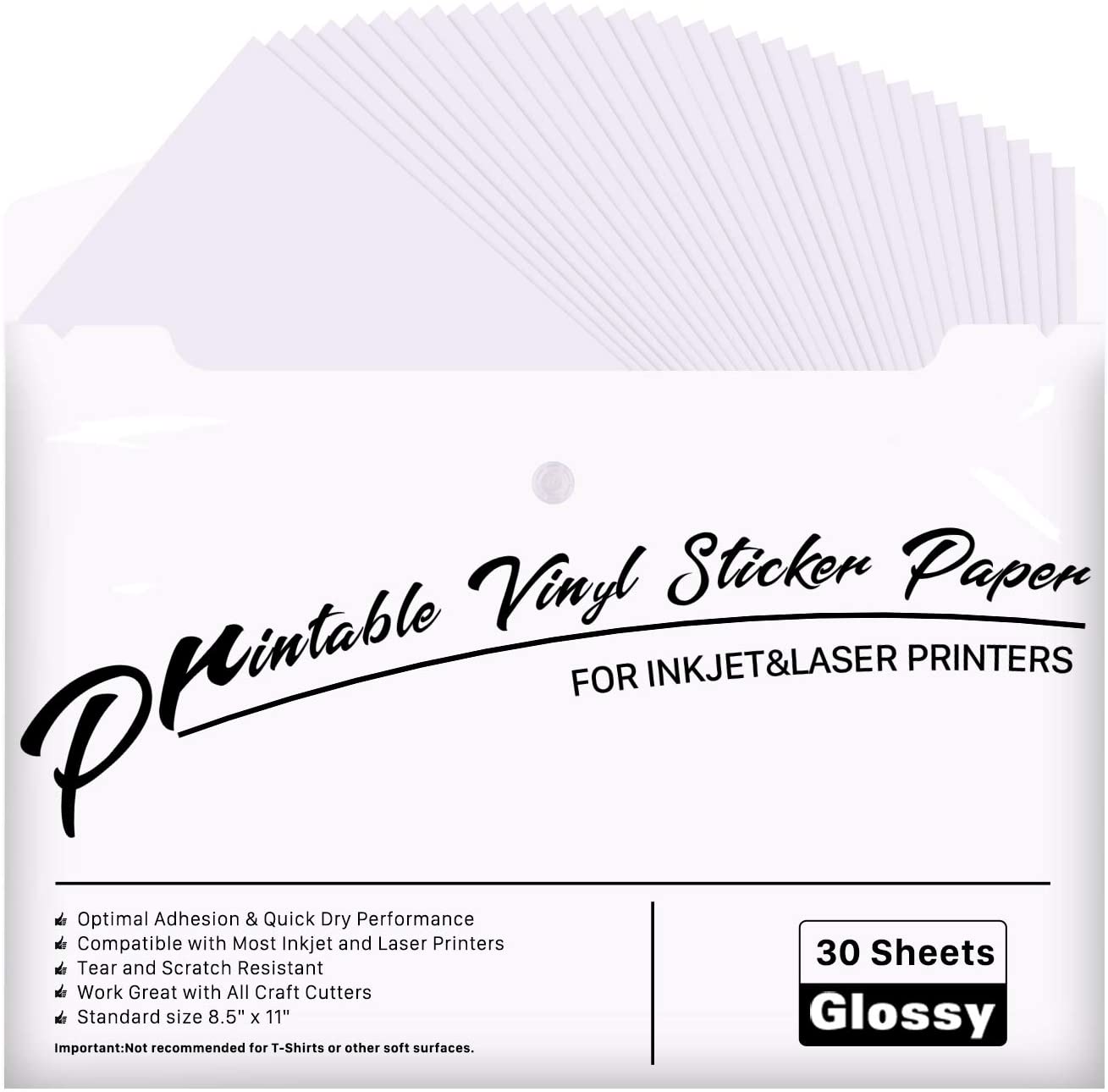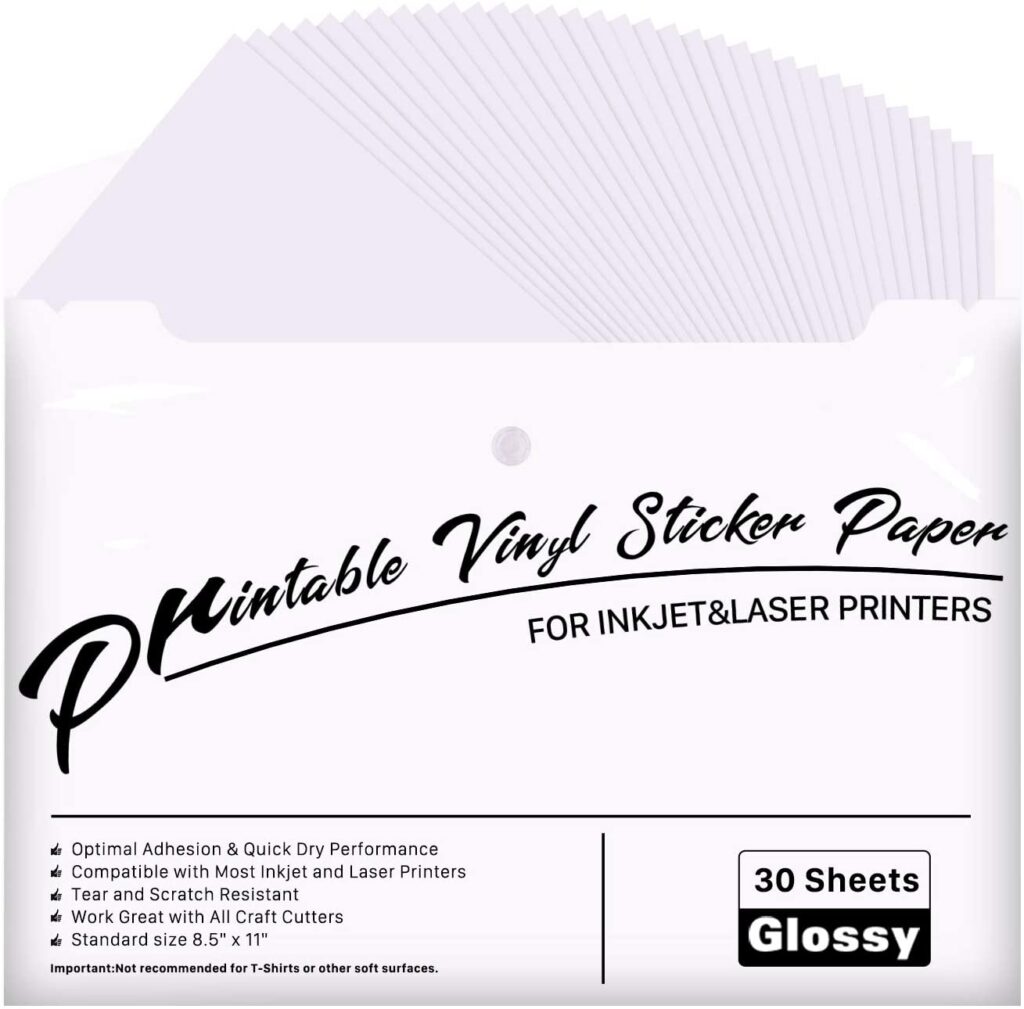 Printable Vinyl
The inkjet printable vinyl absorbs ink beautifully (they say NO SMUDGES, but I have black on my fingers after touching the images and it smears onto my planner pages). This matte white printable vinyl for inkjet printer endures minor scratches and is nearly impossible to tear.
NOTE: This sticker paper prints with a great saturation of color and the images are beautiful. There is a weird "powder or sandy" feel to the paper a few days out of the printer. I don't know if that is from printing or from cutting. They swear that it is "no smudge" but mine smudged. Even after sitting more than 24 hours. It has awesome reviews for being waterproof though.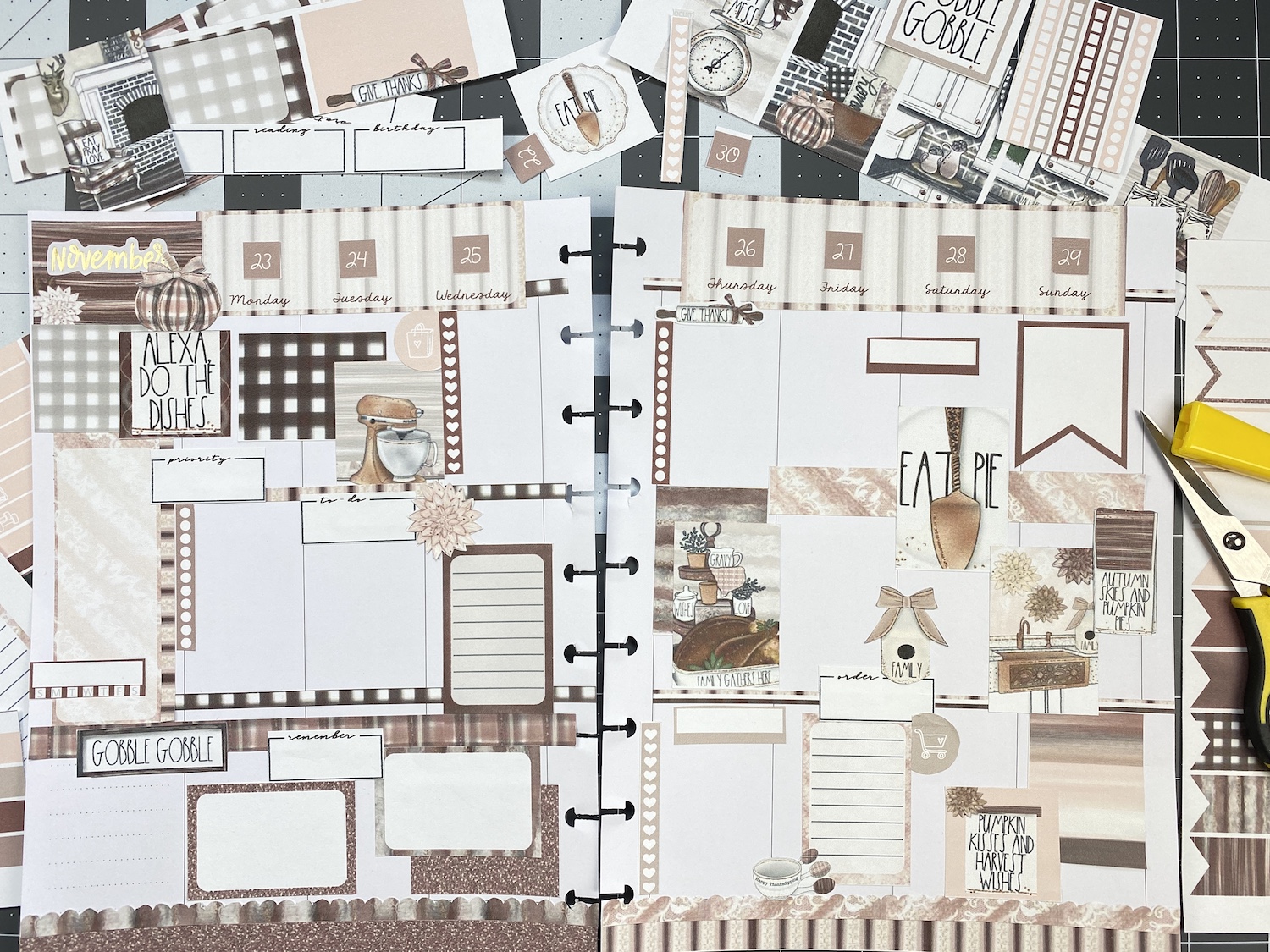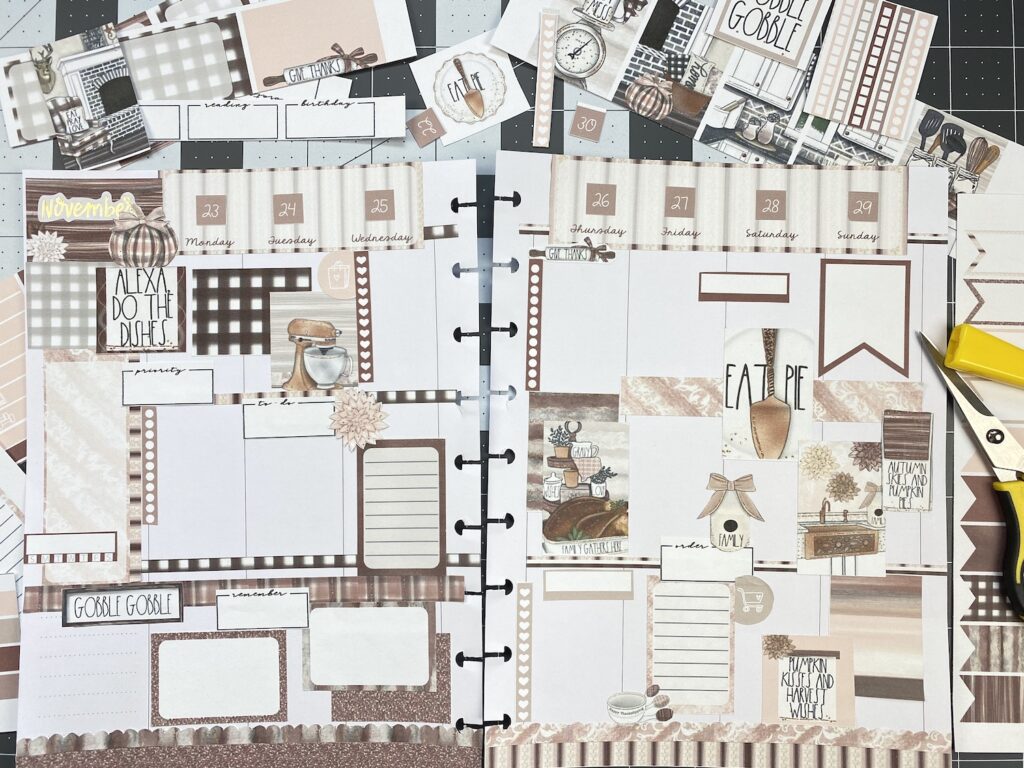 Avery Labels and Papers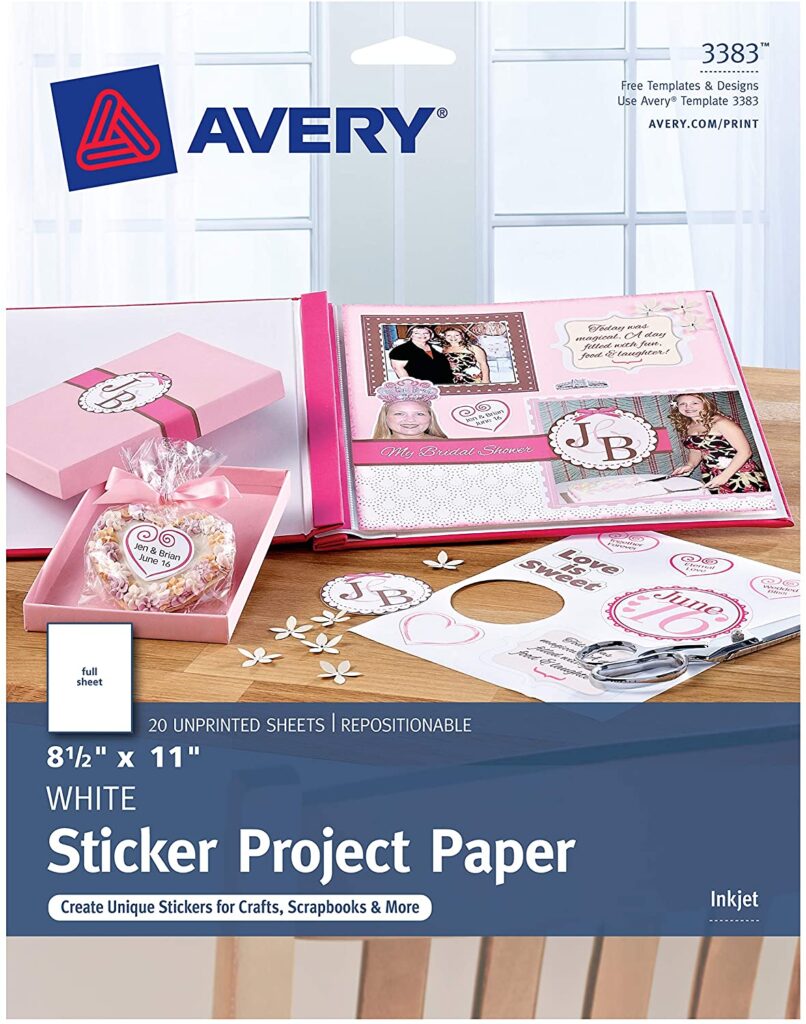 Sticker Project Paper
Guaranteed to stick and stay. The sticker paper has ultra hold permanent adhesive and holds onto glass, plastic, metal, and paper.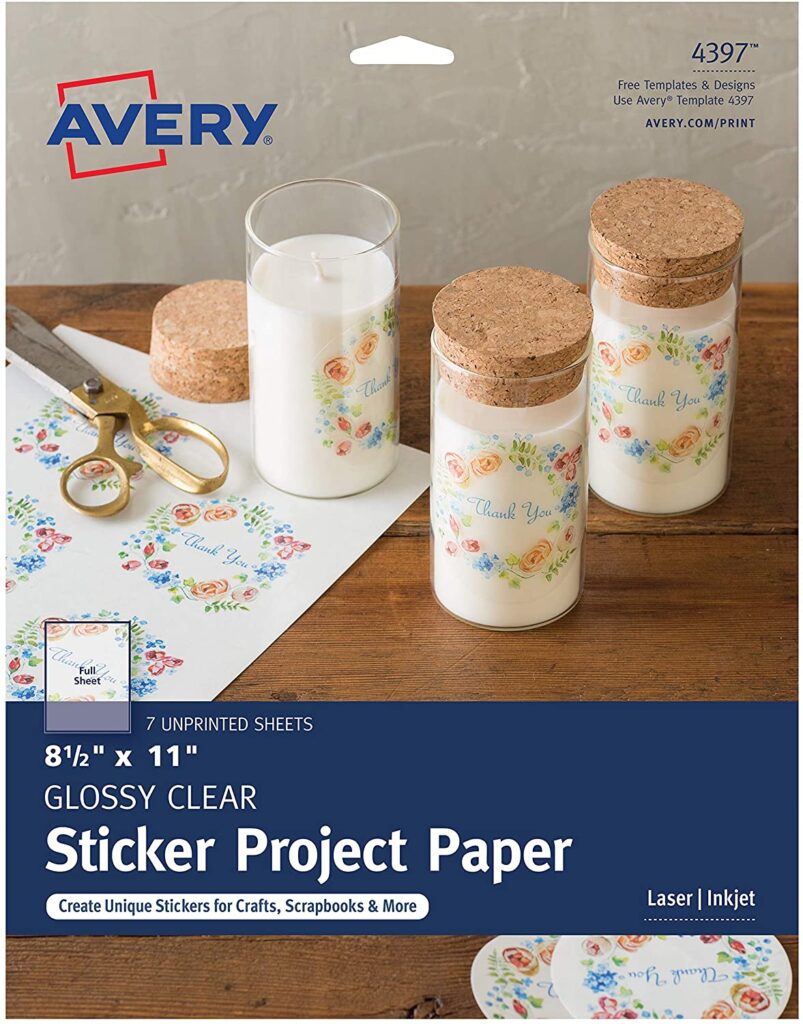 Glossy Clear Paper
Avery glossy, clear sticker paper is great to use for scrapbooking, journaling, school activities, DIY projects, personalized thank you gifts, crafts and more
Cricut Printable Adhesives
I started out with a pack of Cricut sticker paper and Cricut printable vinyl. Cricut sticker paper has become my least favorite sticker paper.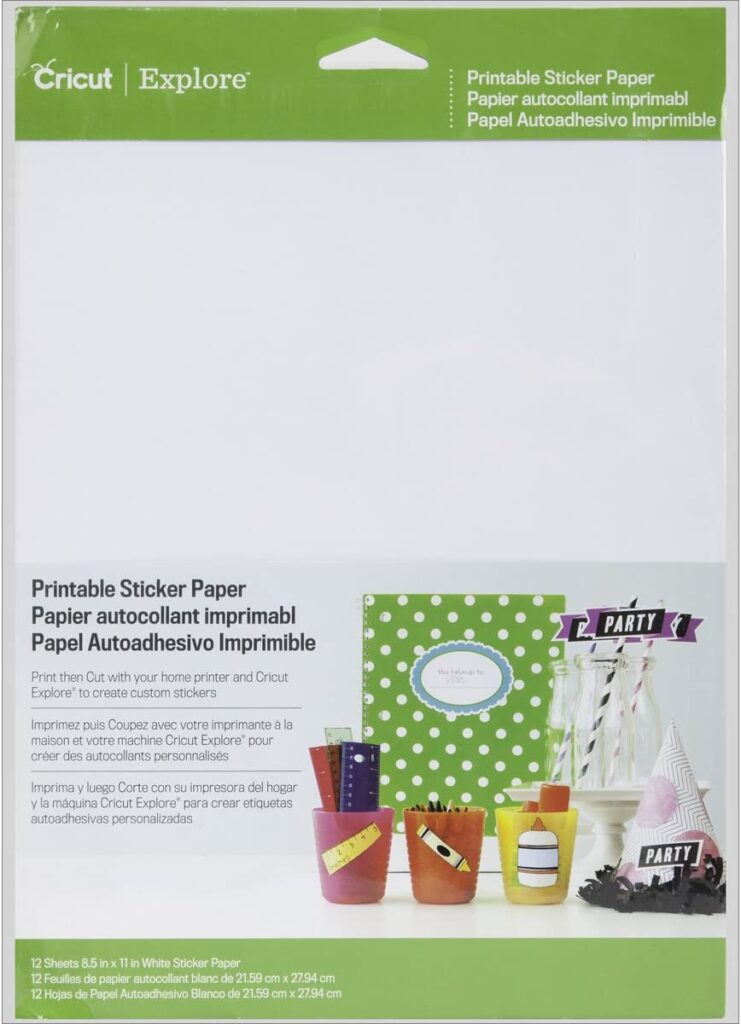 Cricut Sticker Paper
They are ideal for home decor projects, holiday ornaments and decorations, or handmade gifts that will add charm.
Good item for making many types of arts and crafts projects
The paper is thick and sticks up off the page too much. When you cut it with the Cricut machine, it has a fuzzy line along the edges. Paper hairs. Ewww.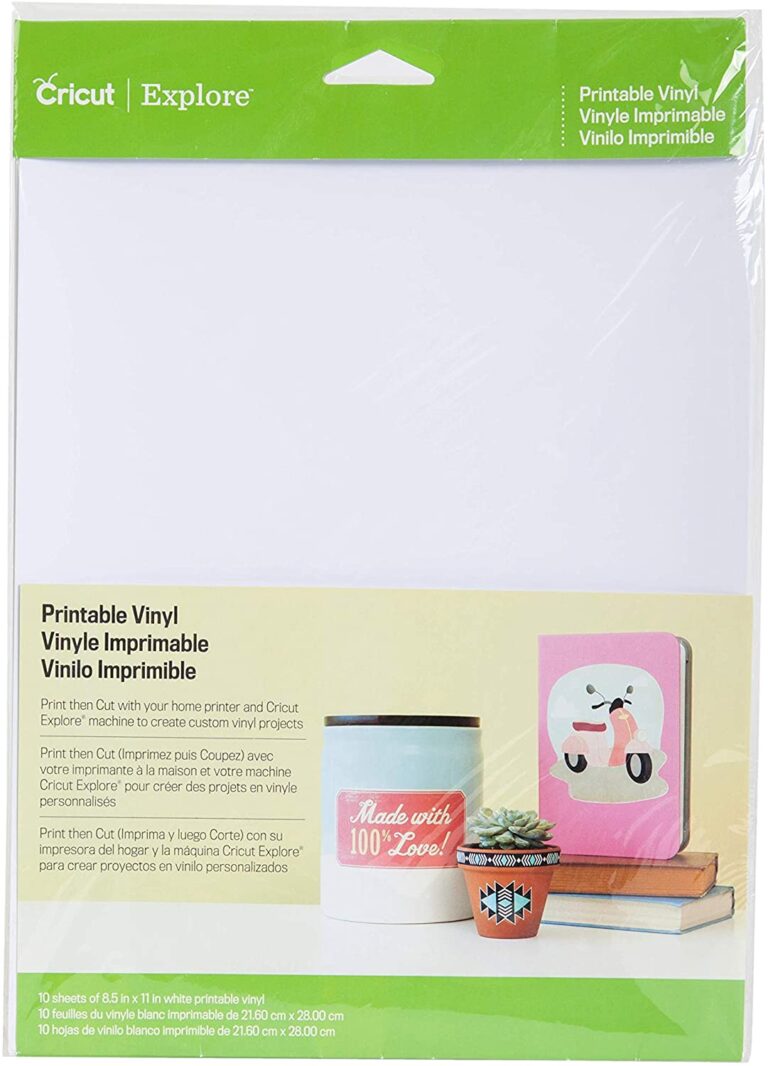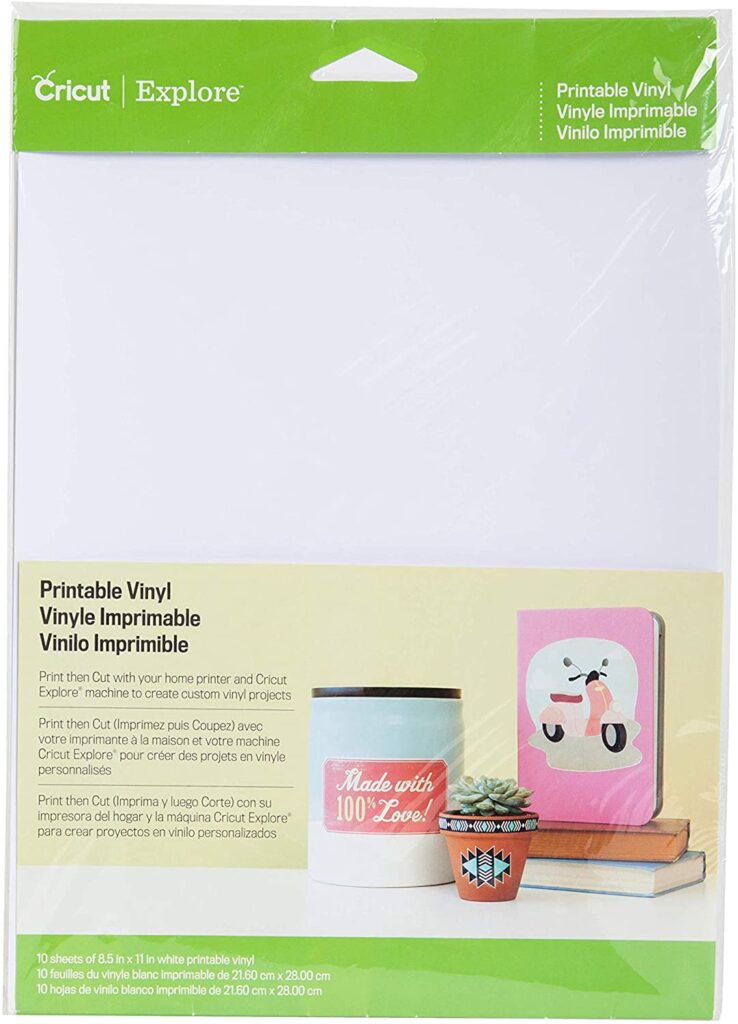 Cricut Vinyl Paper
For use with ink jet printers and the print then cut feature of the Cricut machine.
Choose the custom setting "Printable Vinyl" for a kiss cut, which cuts through the vinyl and leaves the backing intact for easy application.
The Cricut printable vinyl makes a better sticker than the actual sticker paper. However, it is not very cost-effective if you plan to print out a larger number of sticker sheets.
Making Your Own Sticky Paper
One option for making stickers is to print the designs onto your favorite craft paper or cardstock. I prefer an 80 lb paper for printing sticker designs on because it is more durable than regular 60 lb printer paper.
I use 110 lb paper for scrapbooking and creating die cuts. This is a little too thick for stickers which is why I also have a supply of the 80 lb white paper.
After cutting your stickers out, you can run them through a Xyron machine. If they are smaller pieces, you can run them through the small X machine.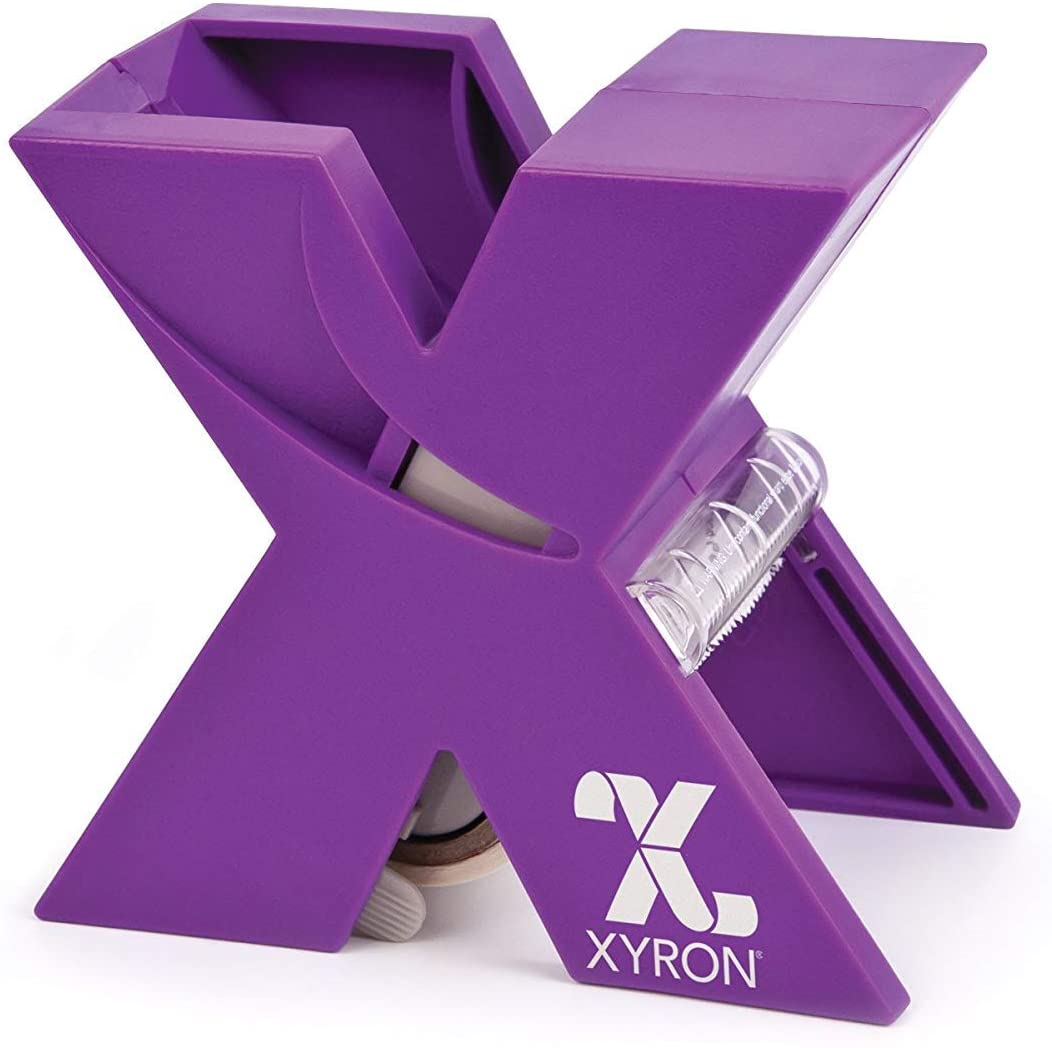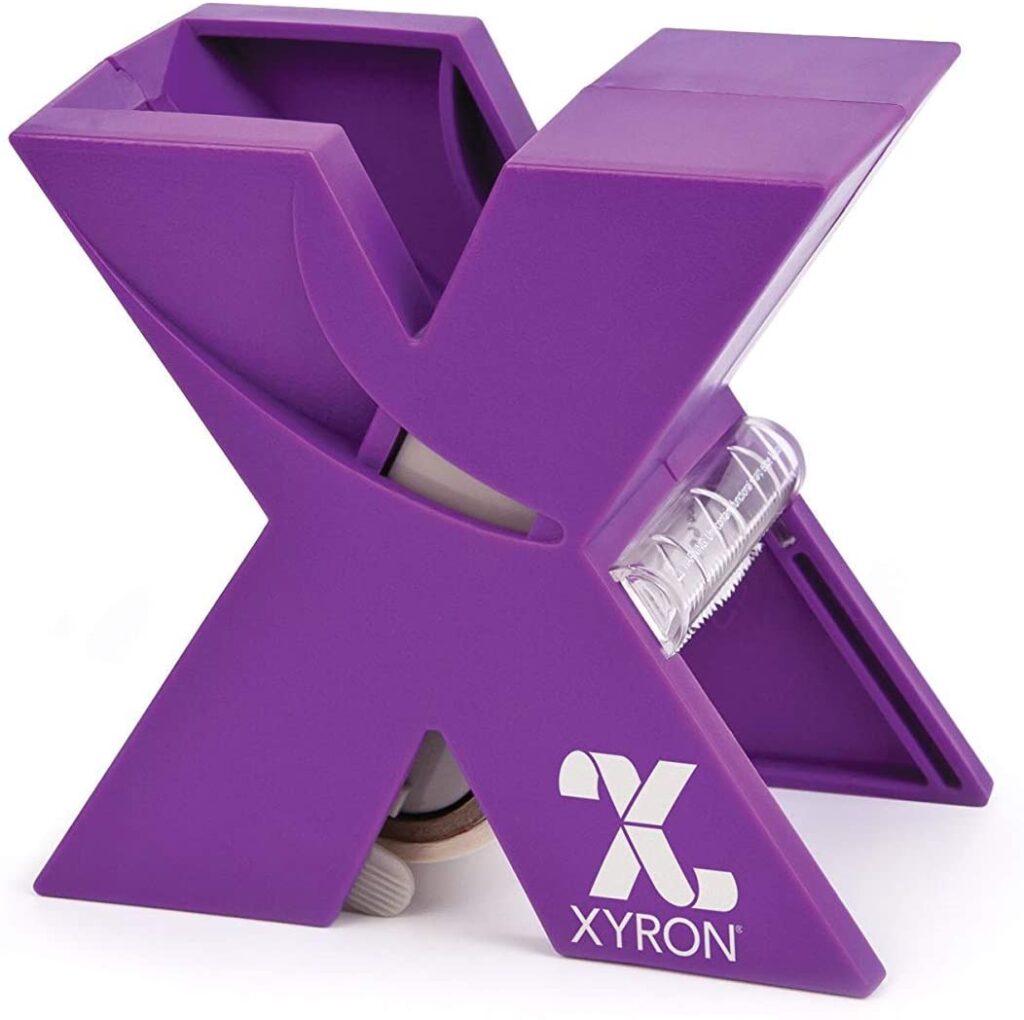 The other sticker making option is the larger Xyron. Any piece that is 5 inches wide or less can be run through this machine. The length doesn't matter. As long as you have enough sticker paper it will make any size.
This is a great option if you want to turn other paper ephemera into stickers as well. Die cuts. Photos. Images you have cut from a magazine. It doesn't matter. They can all be turned into stickers.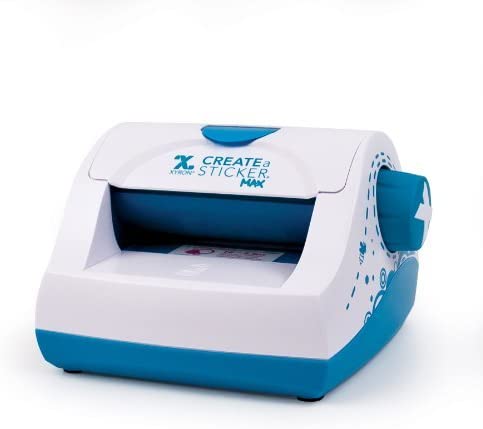 What sticker paper do Etsy shops use?
Sticker shops use paper that they buy in bulk from an office supply store (local or online).
Making stickers to sell in an Etsy shop means you need to find a quality sticker paper that has a lower cost per sheet.
You don't want just a "hobby" quantity of sticker paper that you will be used occasionally. You need sticker paper in bulk.
Bulk Sticker Paper Options
These are the best supply sites to check out for buying bulk sticker paper: