We may earn a small commission for purchases made through affiliate links in this post. For more information go to our Privacy Policy.
These Disney layouts for planner spreads are going to make your heart happy. What would make them even better? Watching a Disney movie while you recreate a few.
Most of us have grown up with Disney. You might be from the generation that watched Disney cartoons and movies on Sunday afternoons at 4.
Or you grew up with Emperor's New Groove, Hercules, and Mulan.
Disney Planner Stickers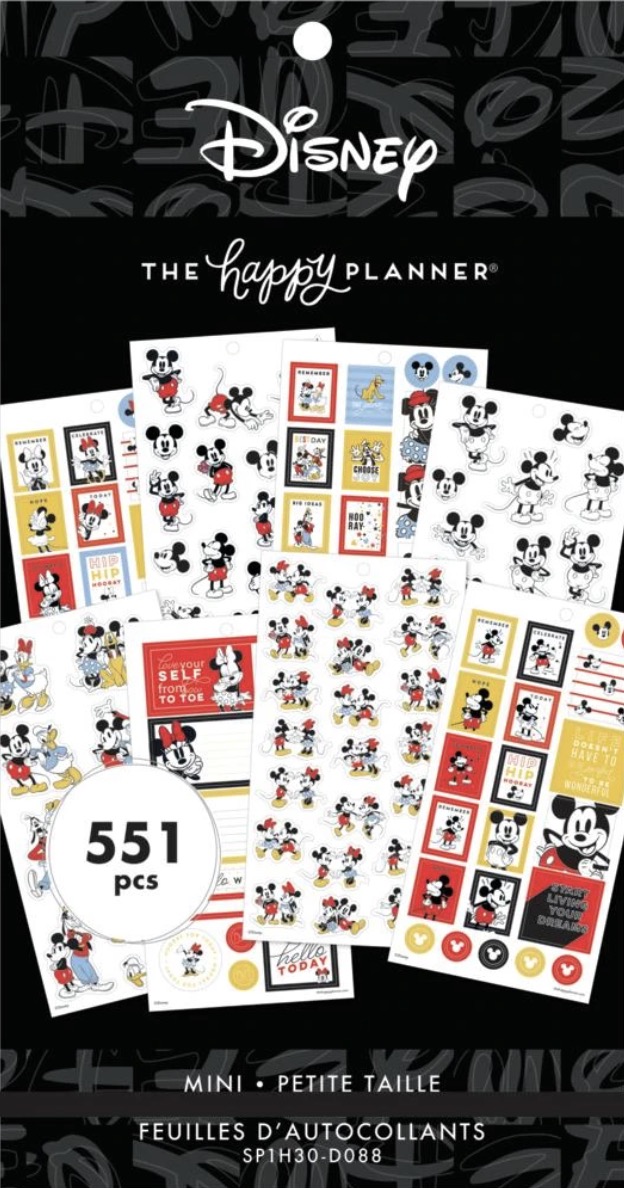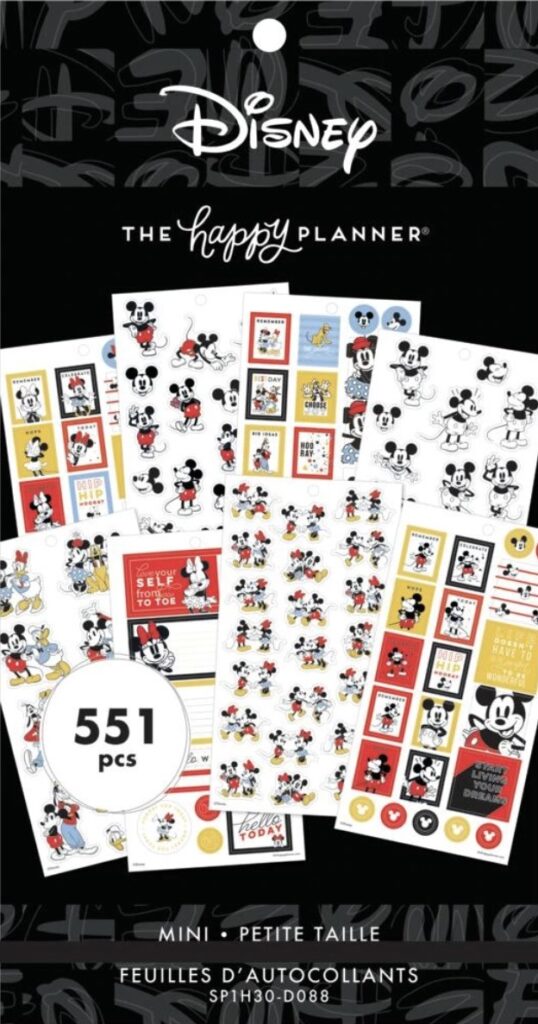 Happy Planner Stickers
There are Disney planners on the Happy Planner website. They are also available on Wal-Mart.com (the Princess collections are exclusive to stores and their online shop).
There are also a few different styles of Minnie and Mickie planners on the Happy Planner site as well. That doesn't mean you can't grab a few of the planner sticker packs and add a character here and there in your regular planner.
Oh! Pooh Printable Stickers
Besides dressing your planner up with stickers from the Happy Planner you can also find Disney-themed printable sticker collections.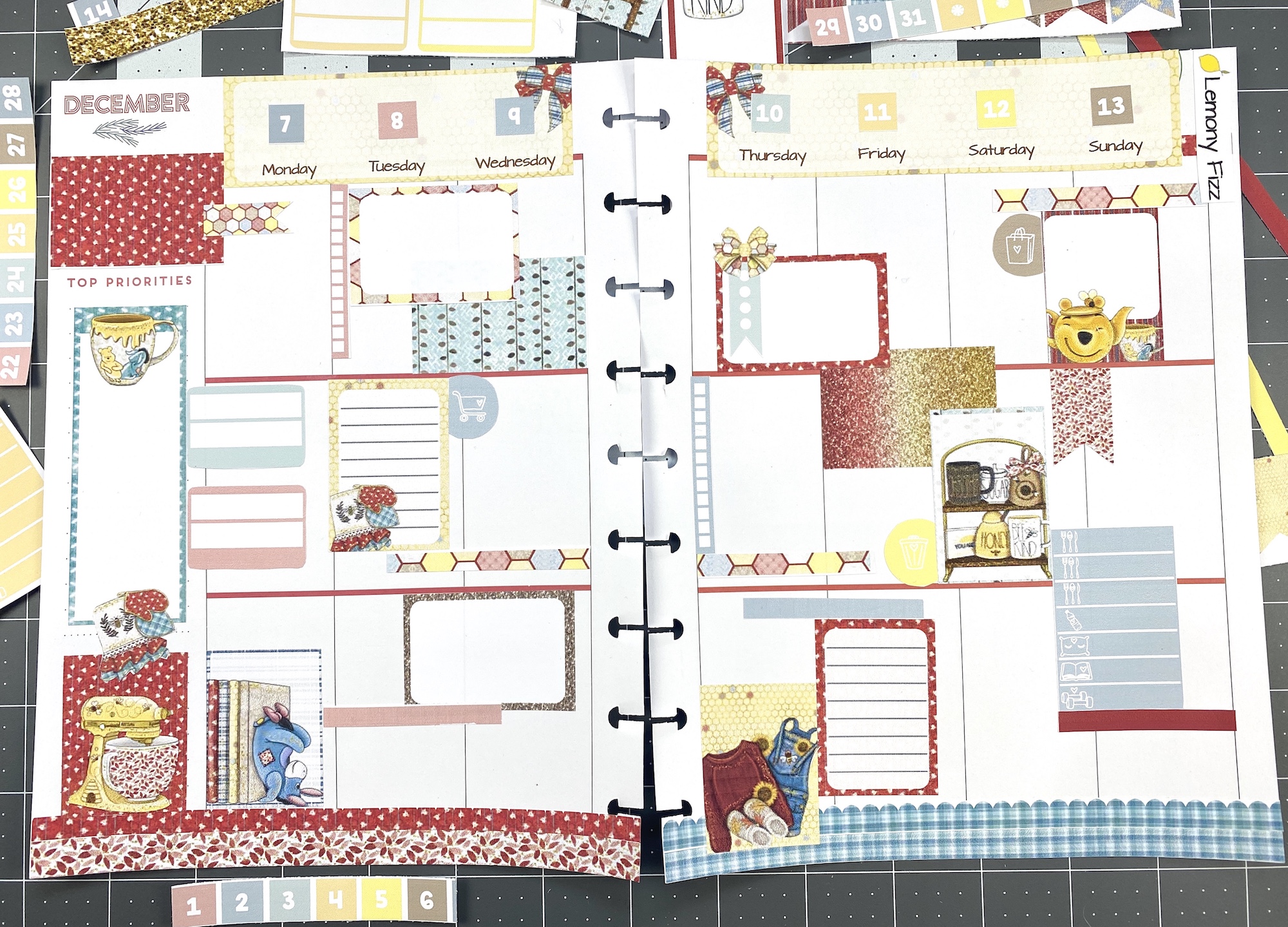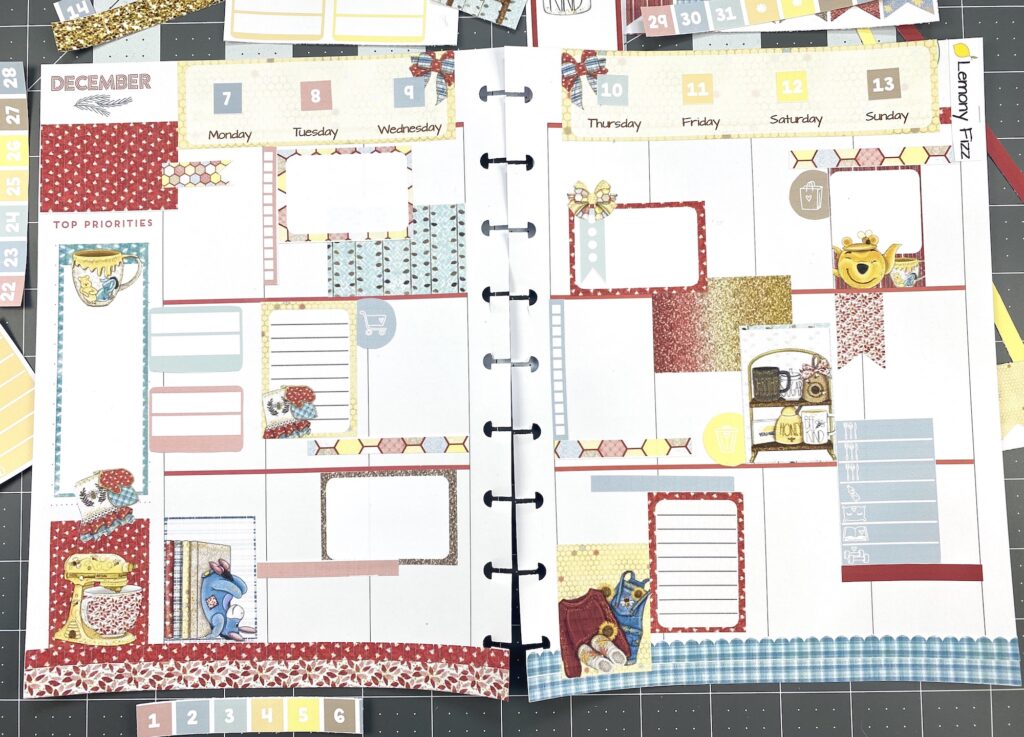 Disney Princess Stickers
These layouts are done in all sorts of planner sizes. Classic planners, skinny classic, and mini planners. They are also on a variety of planner page styles. You will find ideas for horizontal, vertical, and dashboard-style pages.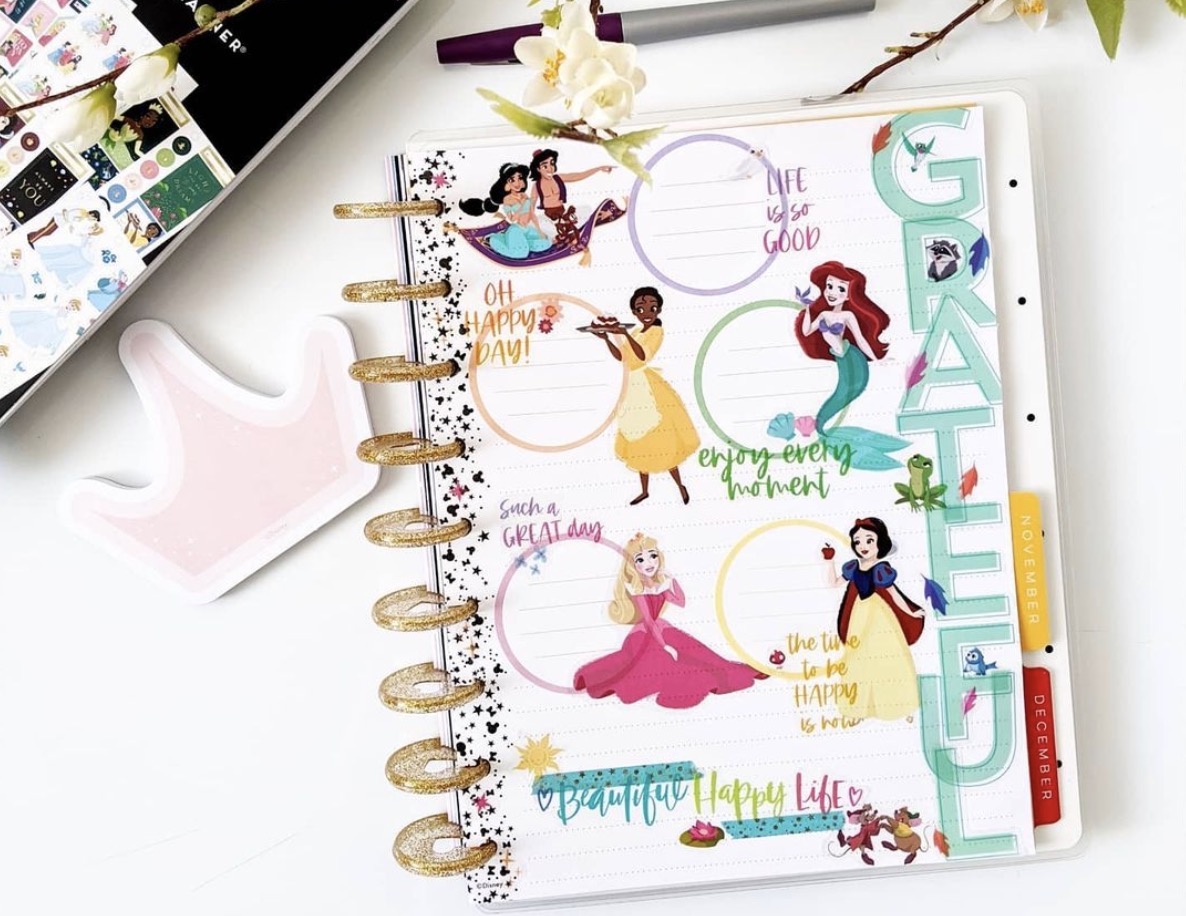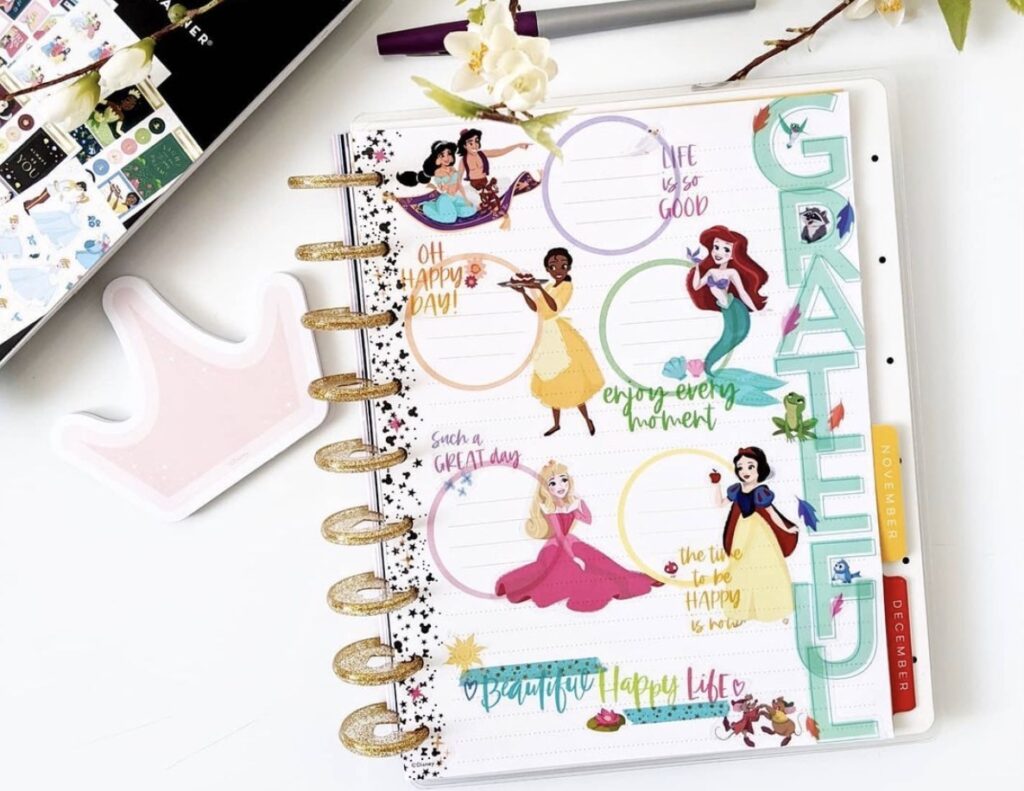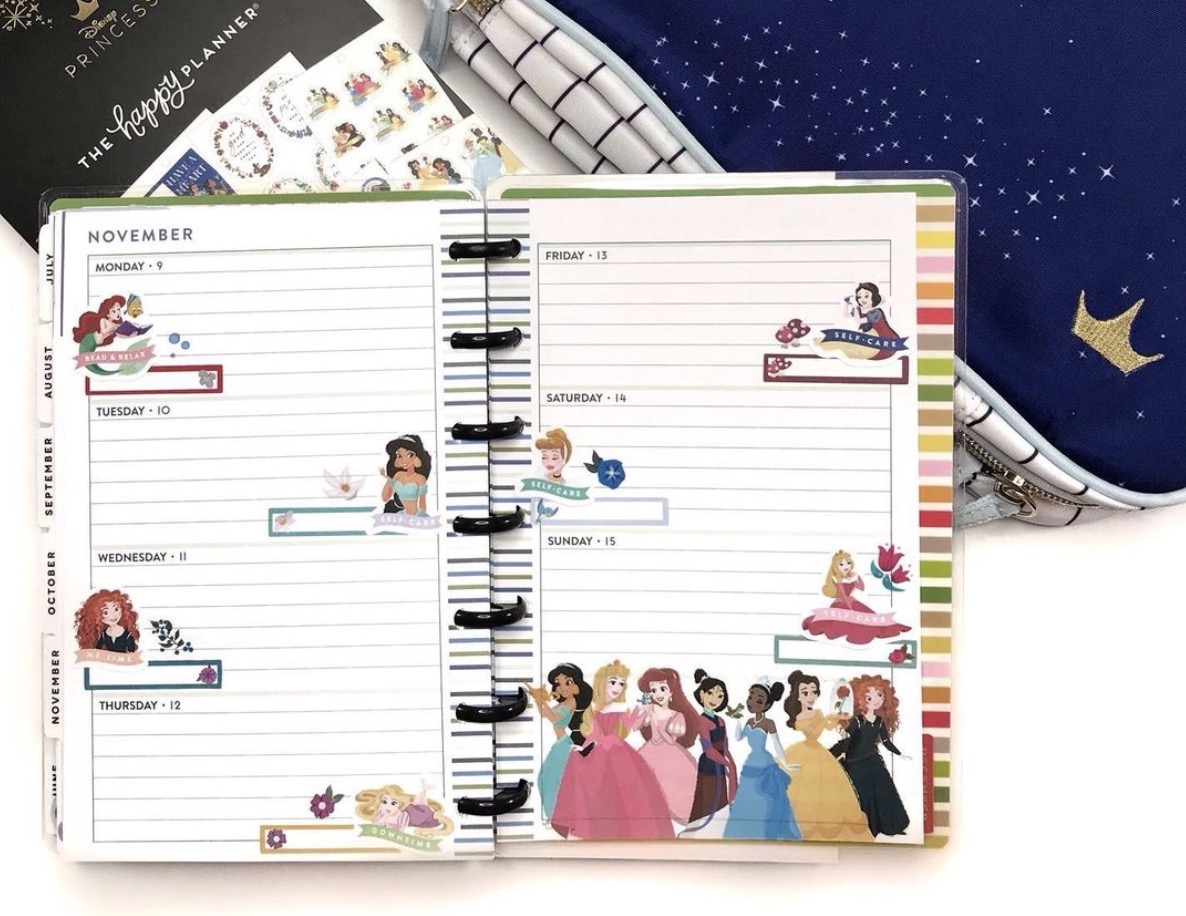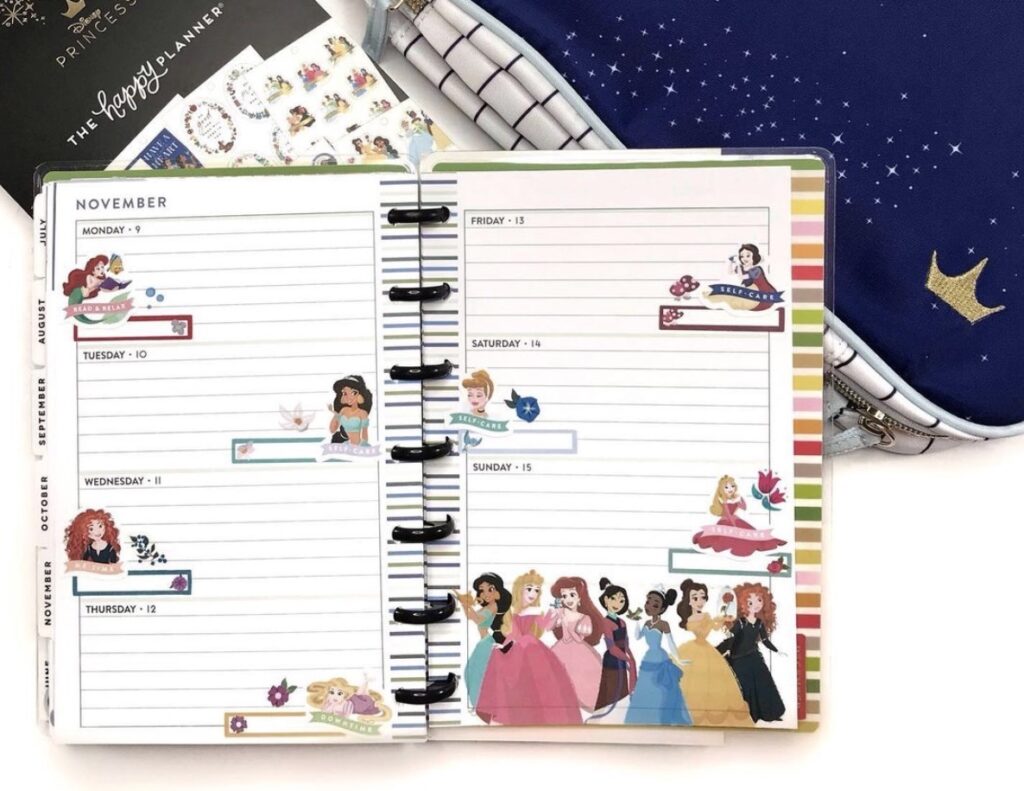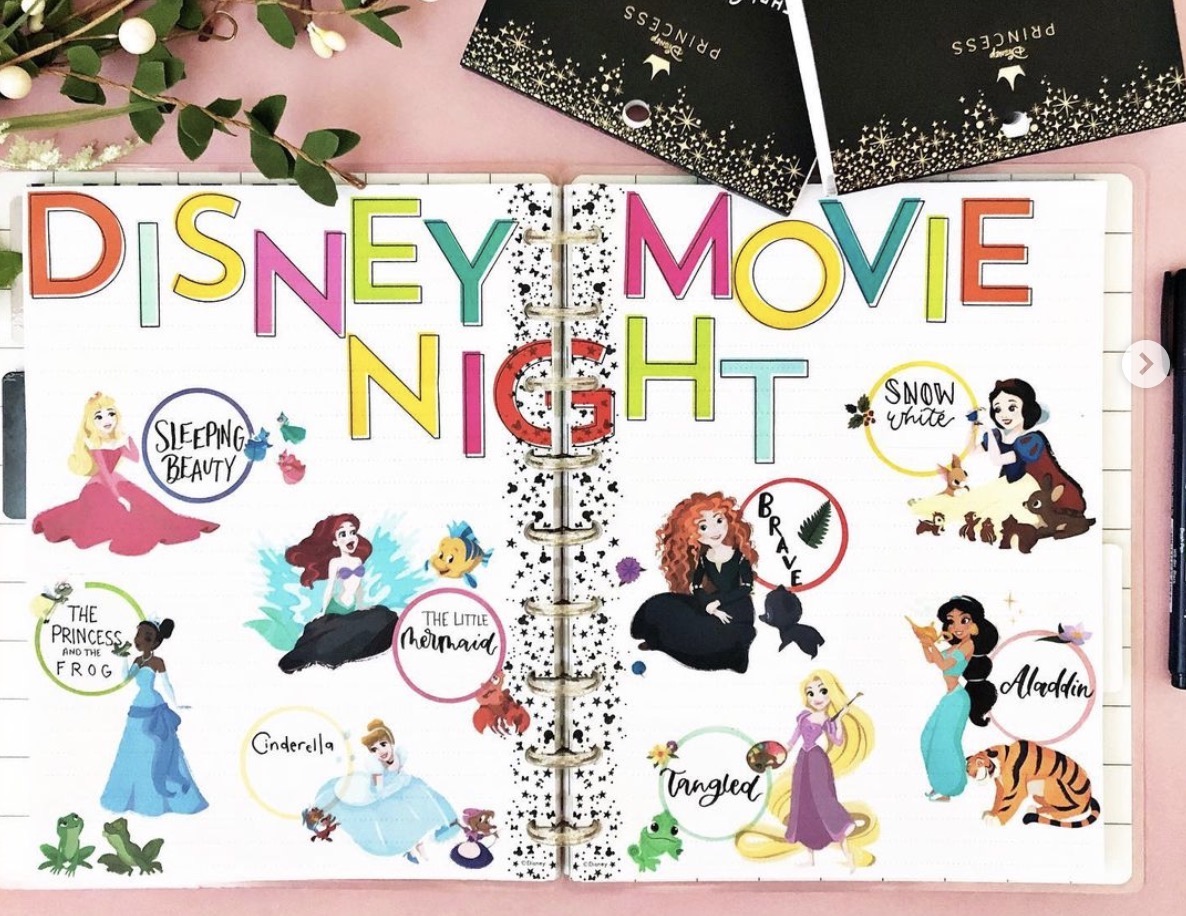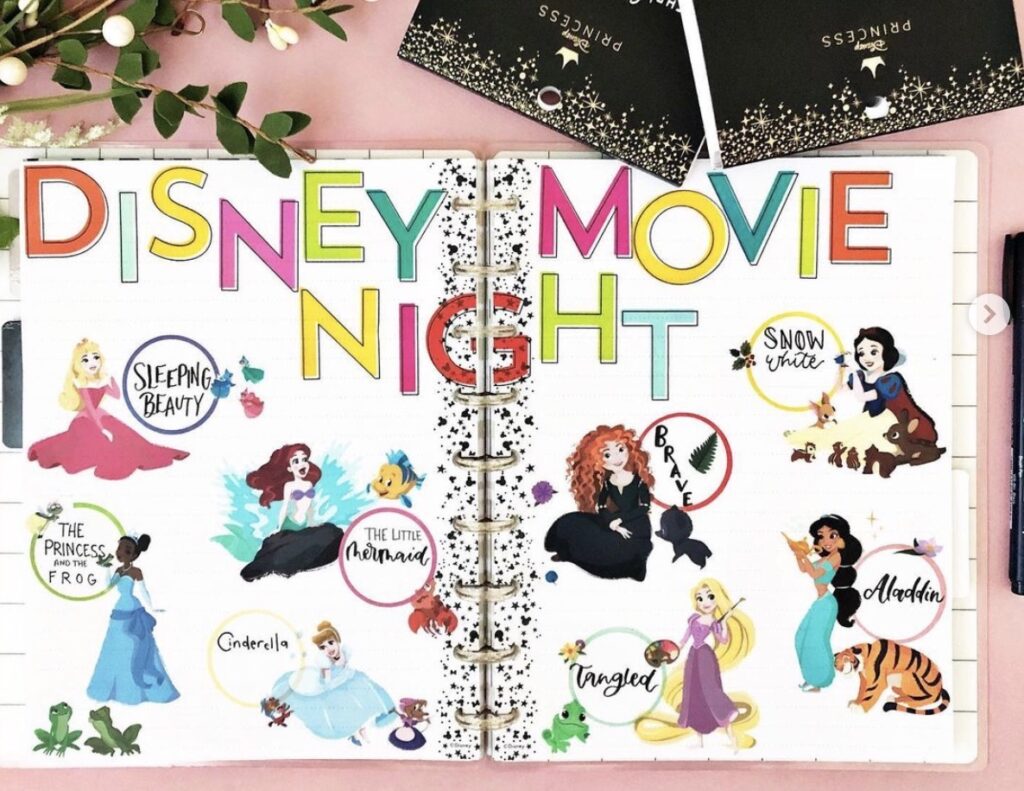 There are so many different ways that the princesses can be mixed and matched.
Each sticker pack also comes with enough stickers for each princess to complete a few spreads in just that theme.
Snow White
Snow white was the first full length cell animated film to be released by Disney. She is the first princess and made her debut in 1937.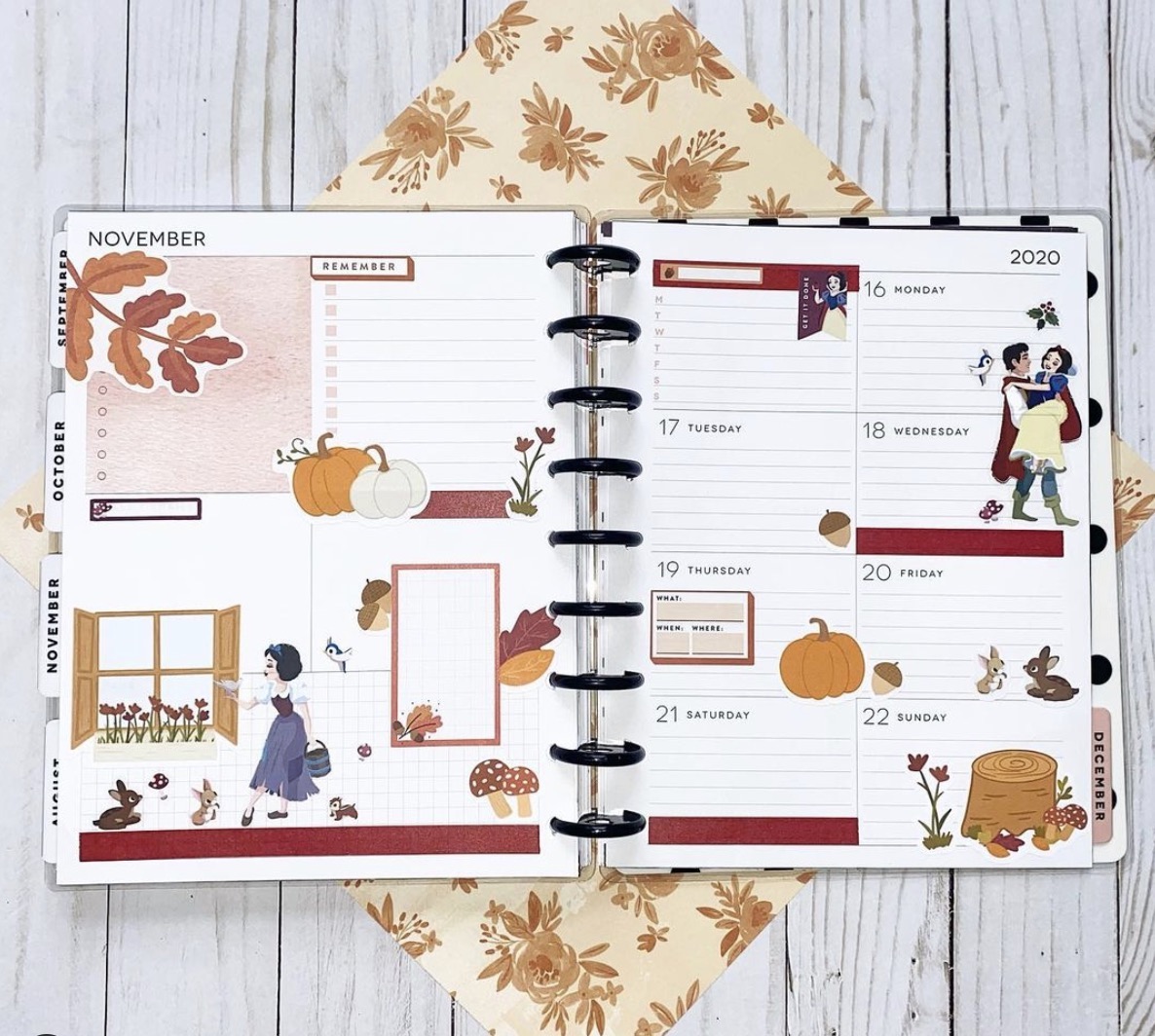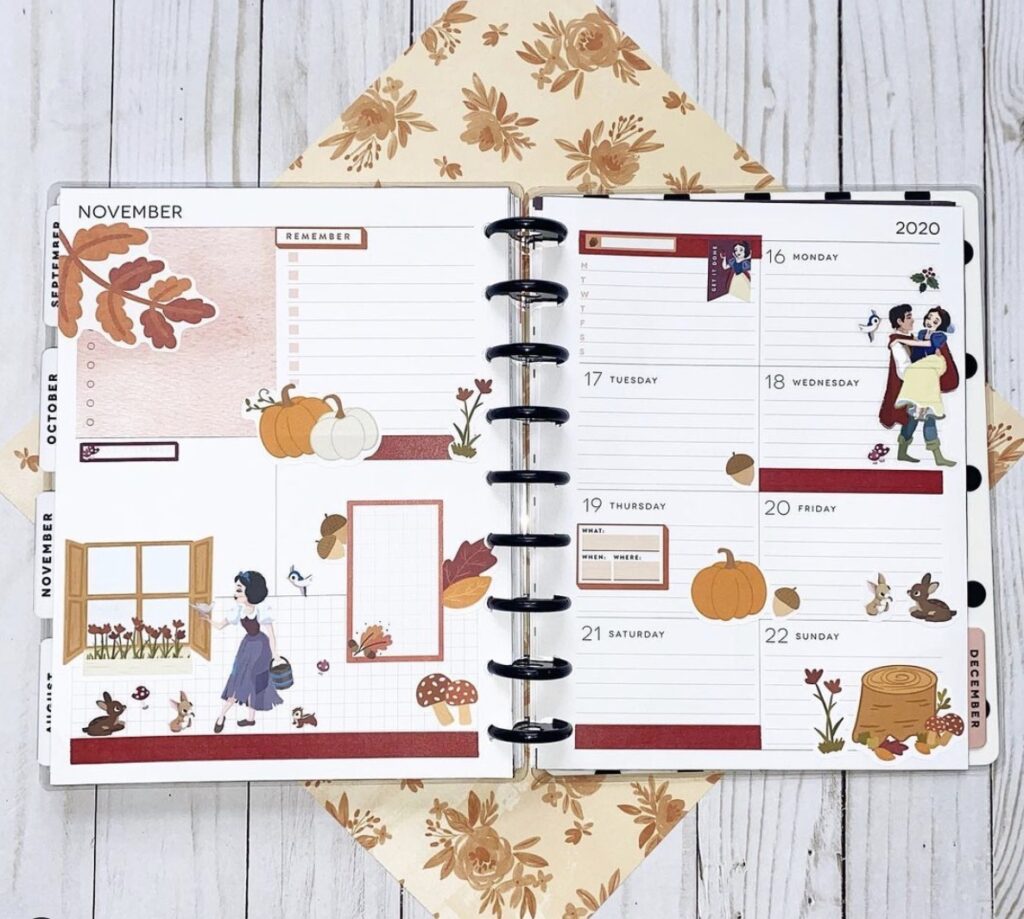 Cinderella
Cinderella was the 12th animated film released by Disney. This one is my favorite. It is one of the first movies that I remember seeing in theatre (I think the first was Fantasia).
If I were to cover all my pages and create Disney layouts, this would be the princess I chose. Maybe. It is so hard to pick just one.
(I also love this one because my first name is in the credits. That isn't something I see regularly.)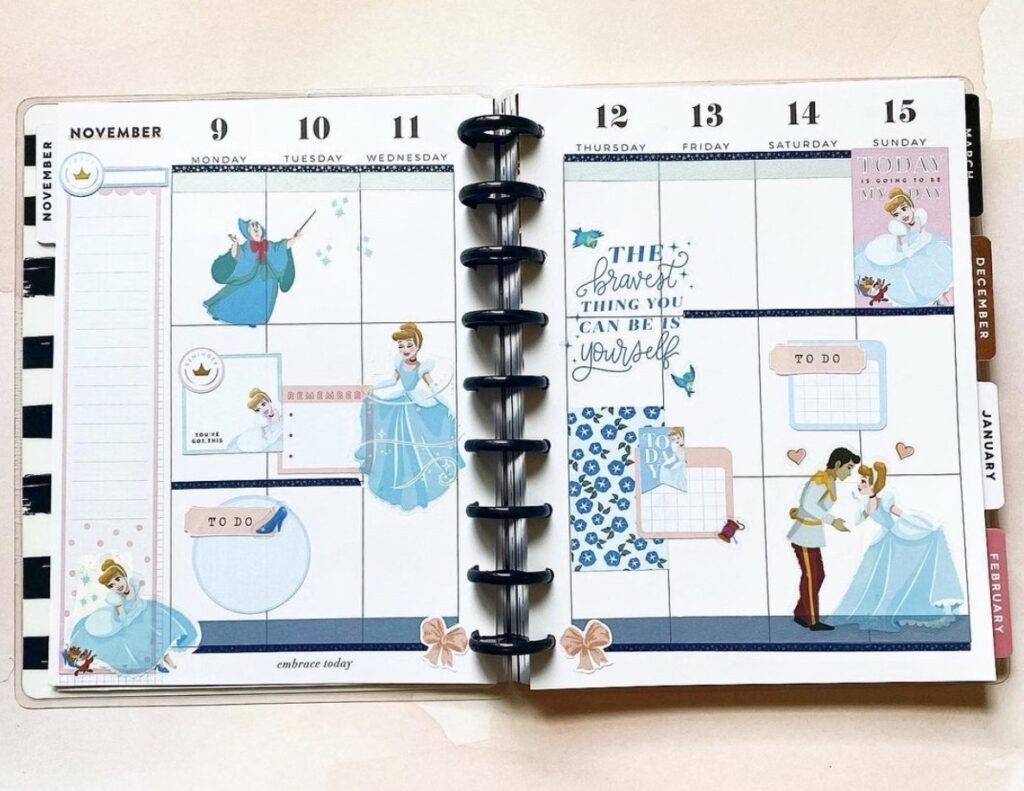 Sleeping Beauty
This princess was one that I watched before my little sister was born. I was so in love with the fairies that I requested my sister be named after one of them. Not sure Fauna thinks it was the greatest idea, but I did.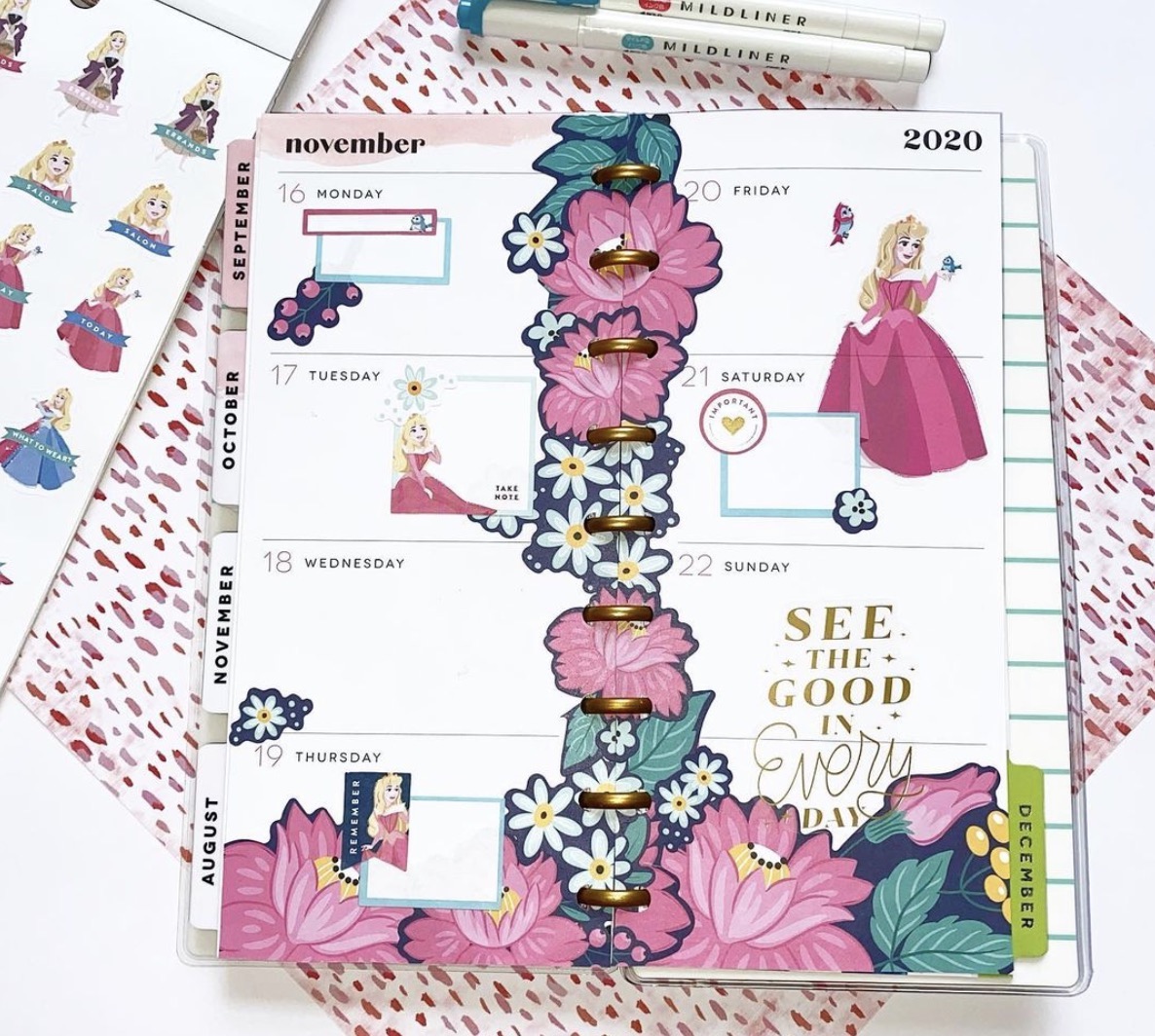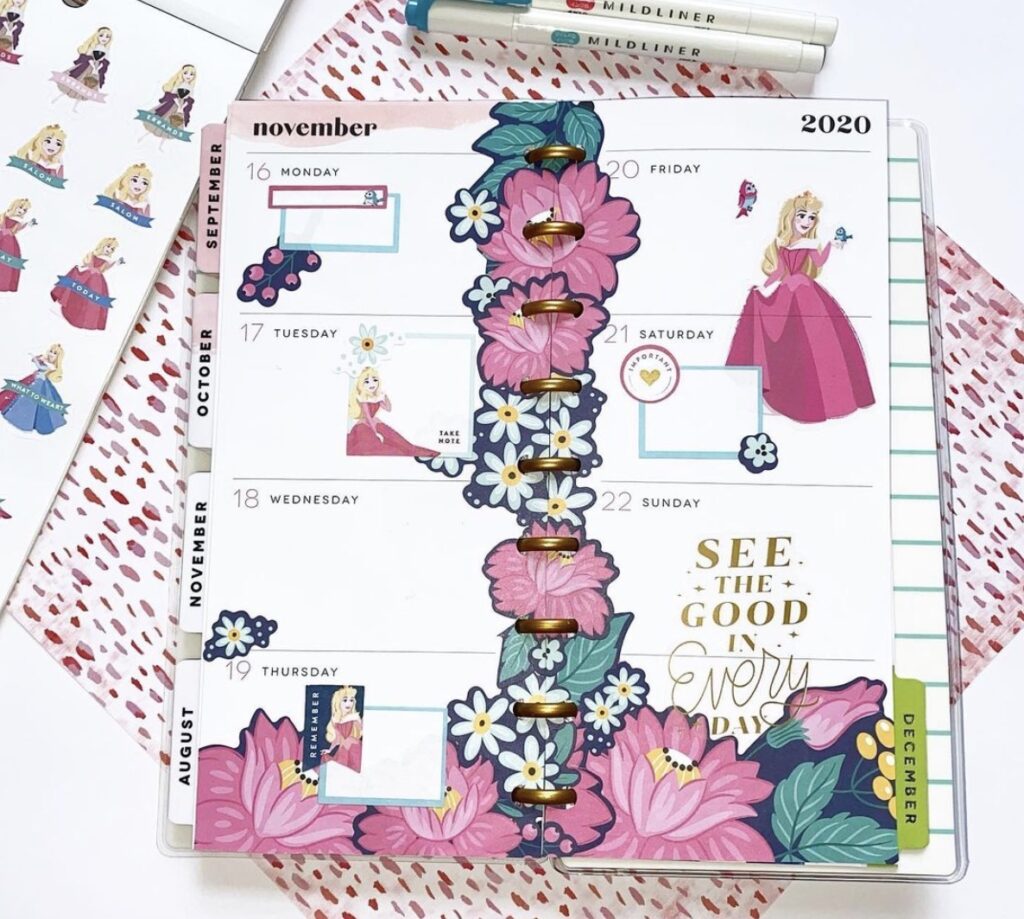 The Little Mermaid
A mermaid as a princess was captivating. And the underwater world was just as mesmerizing. My poor grandpa had to suffer through this sound track on repeat during an 8 hour drive.
The little mermaid was when "sing alongs" really started to happen.
I might have to create a Disney layout with music notes and Ariel.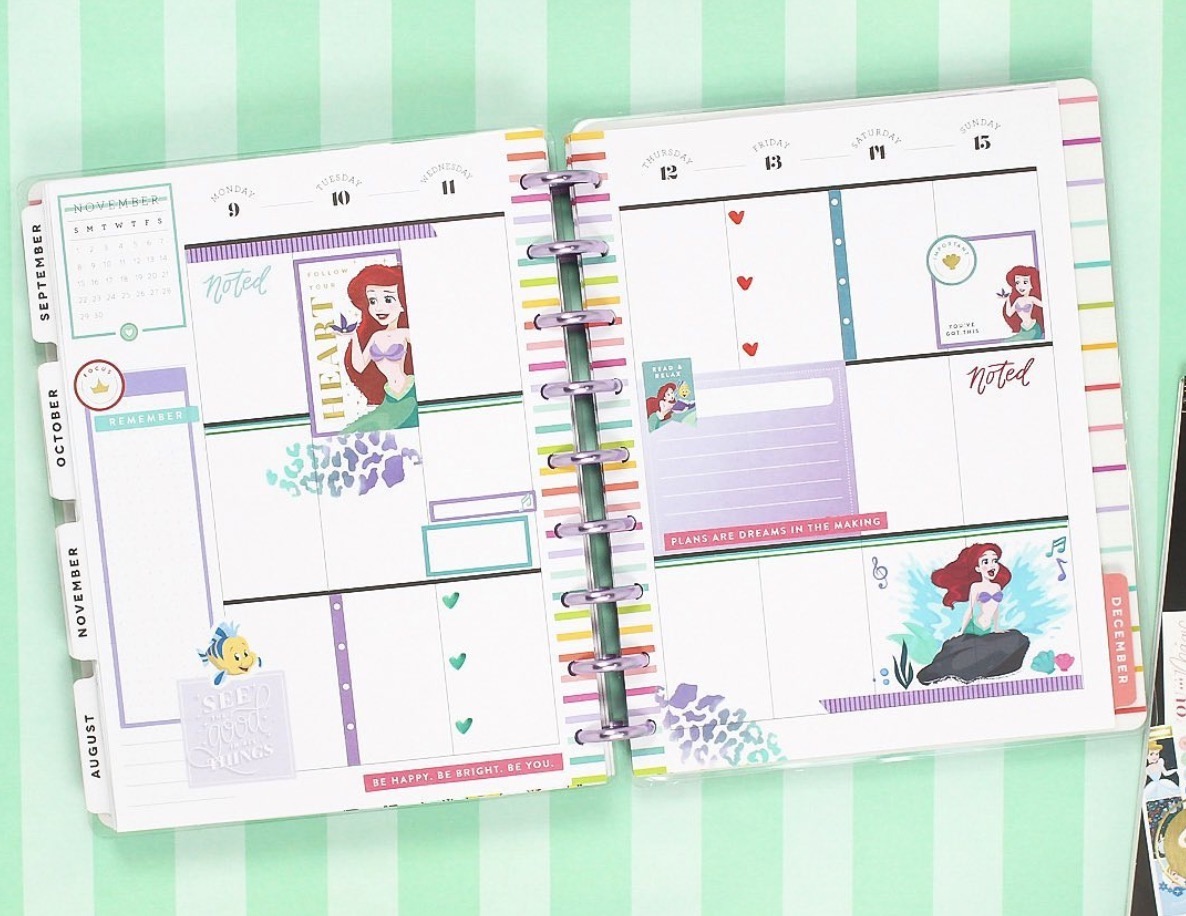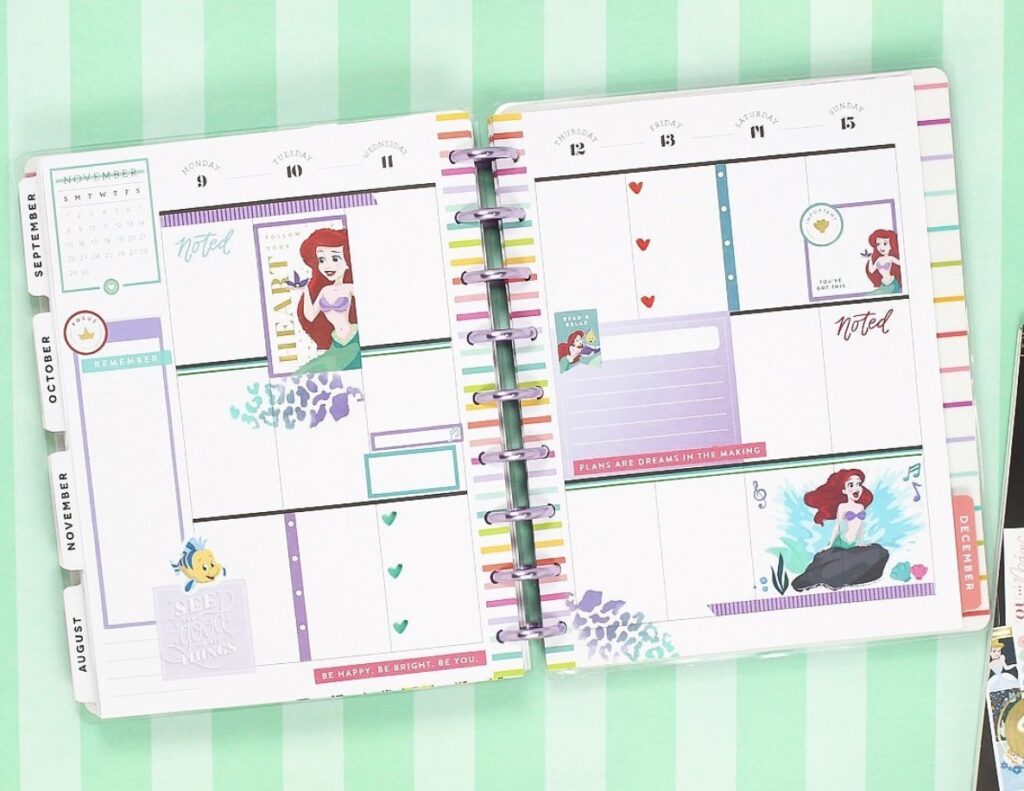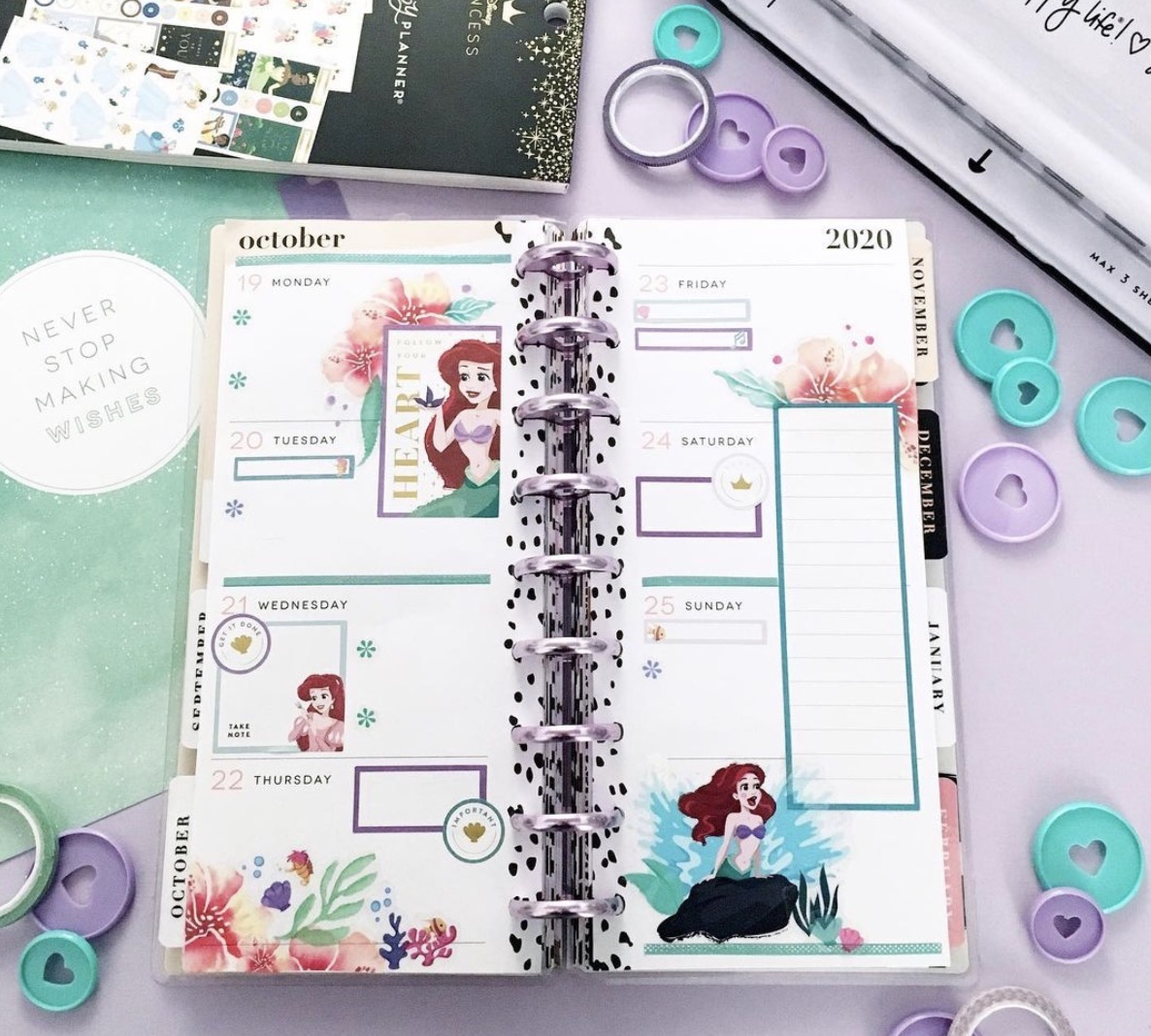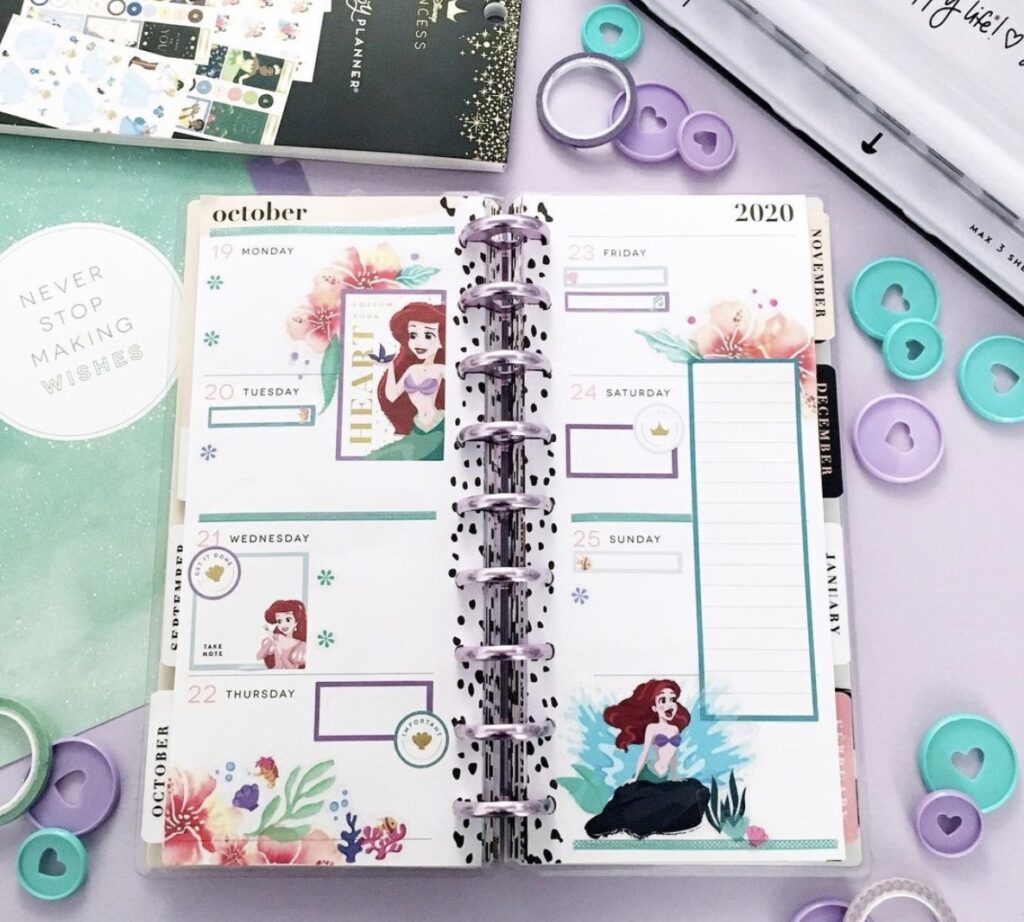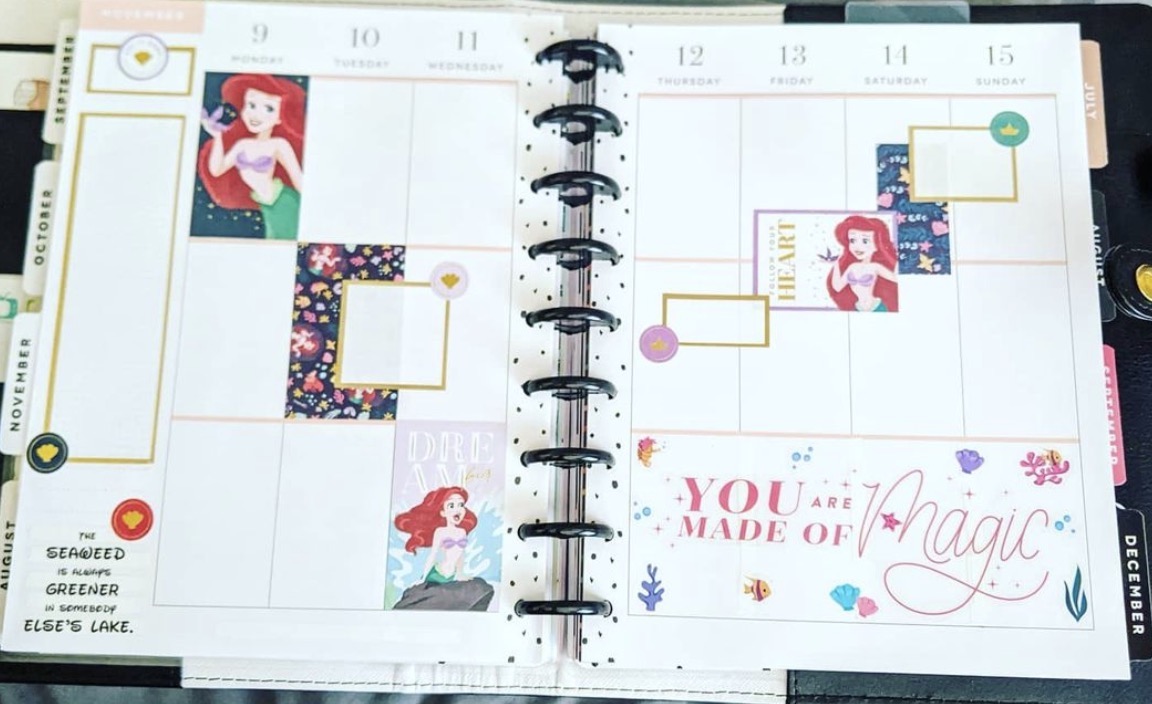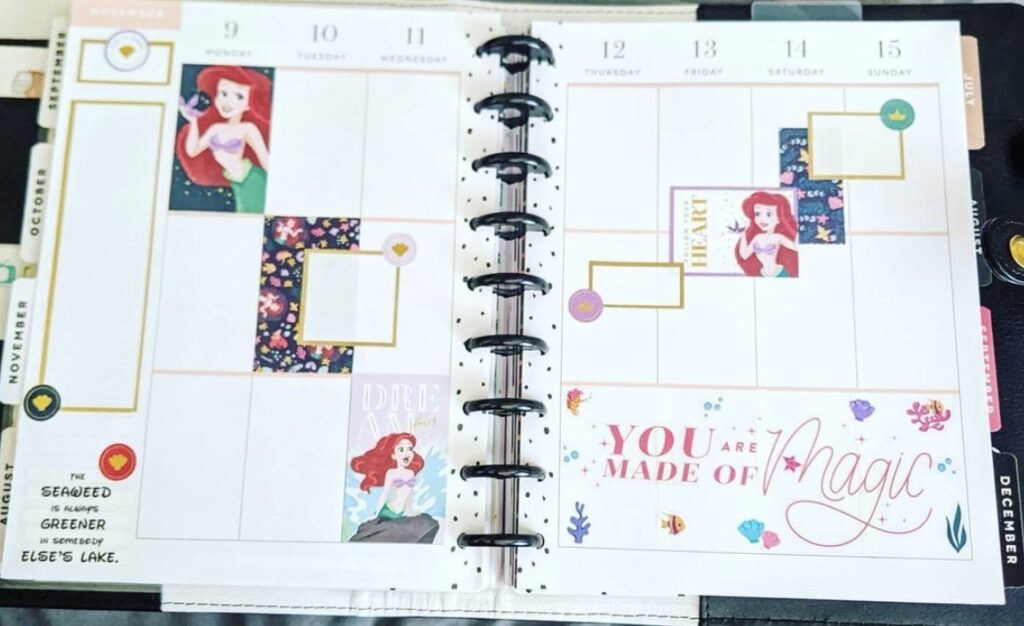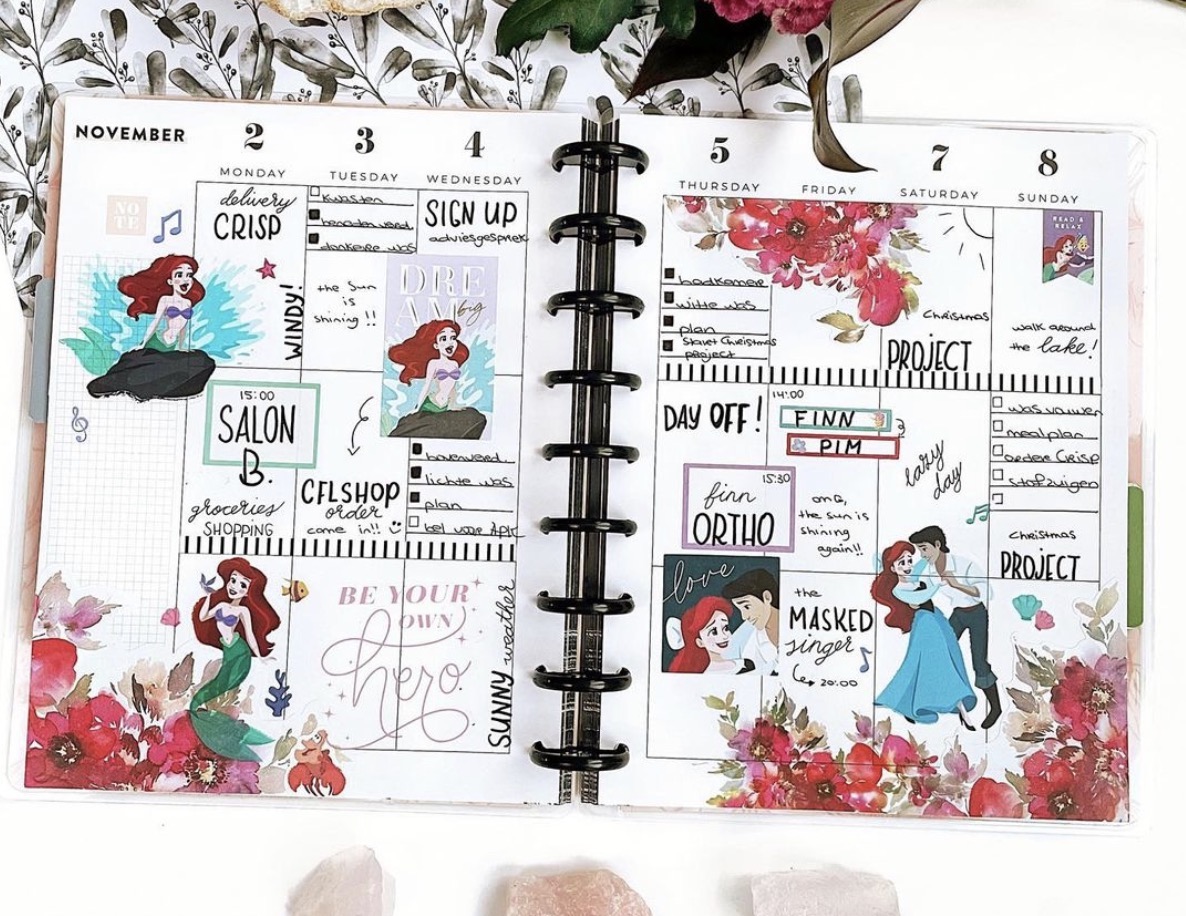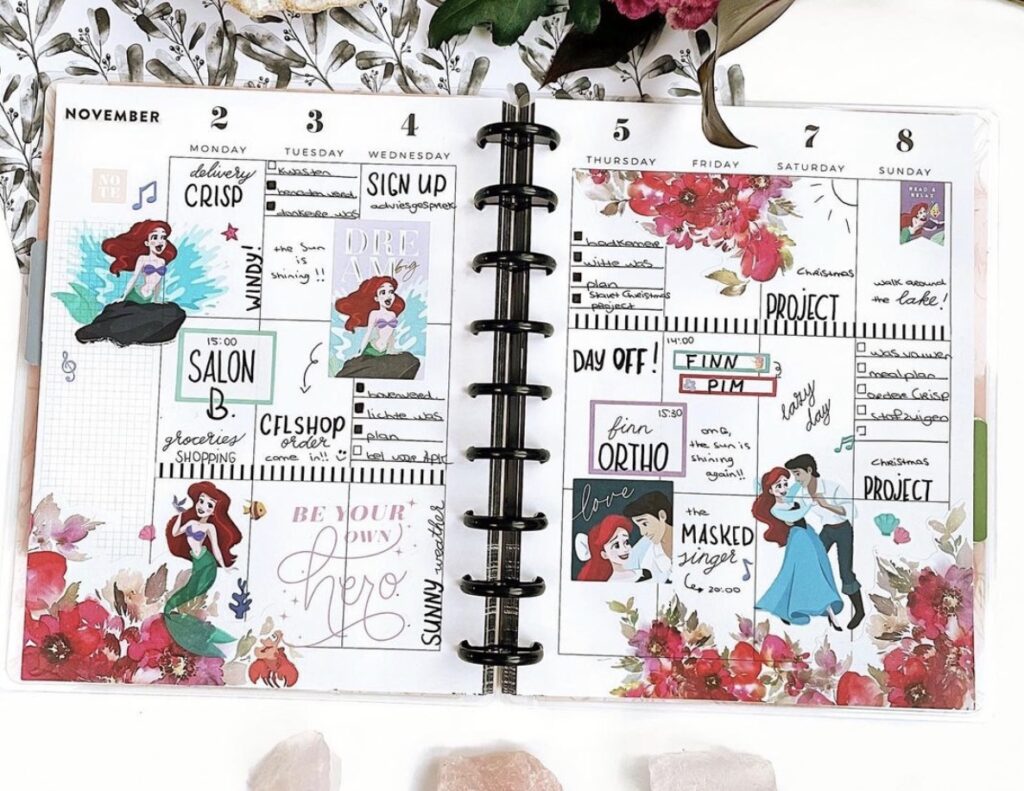 Beauty and the Beast
Belle speaks to so many hearts as a book nerd. Who wouldn't love a library all her own. I know it would make the top of my list.
This one was on repeat while I was babysitting. And another great sing along.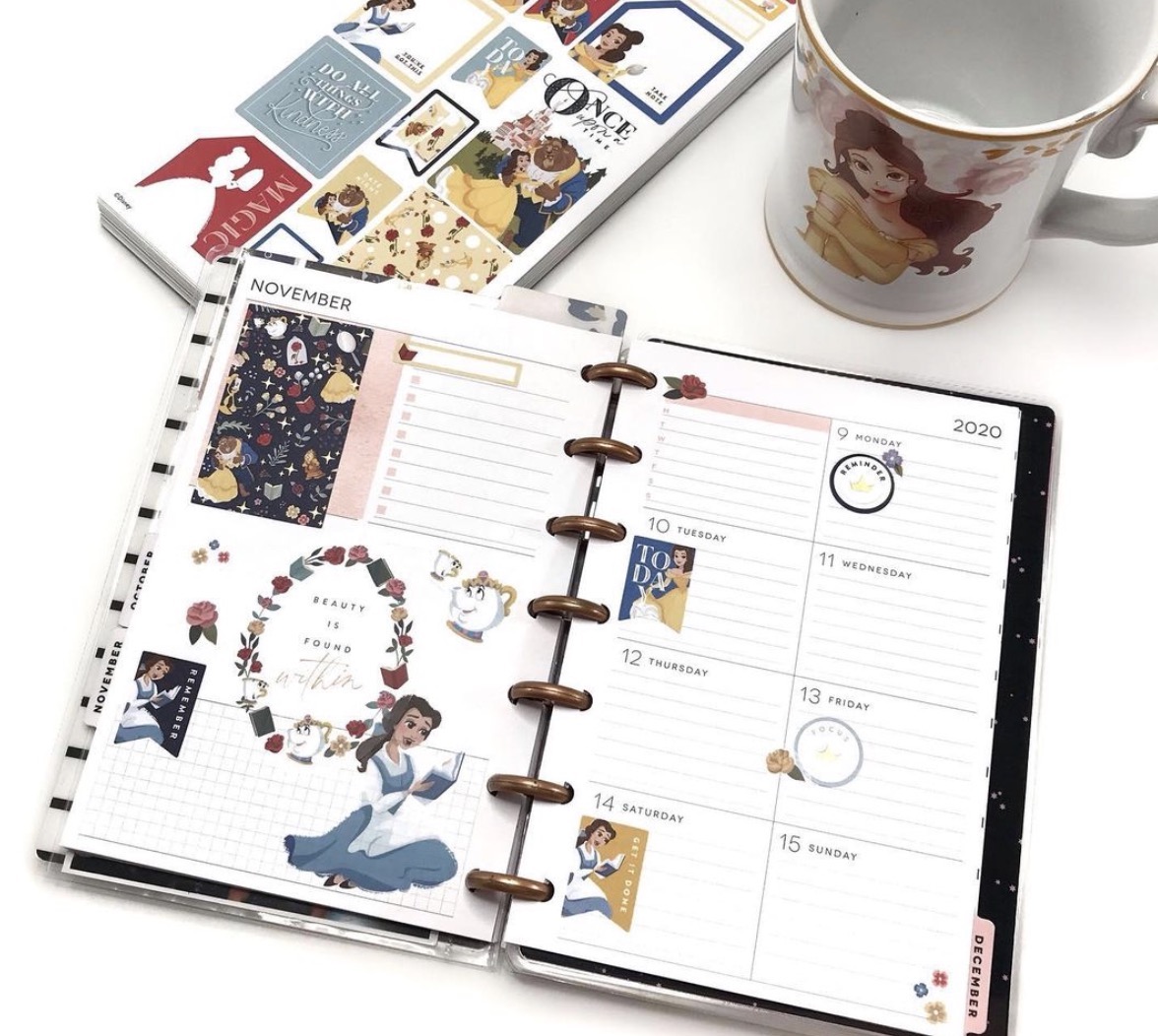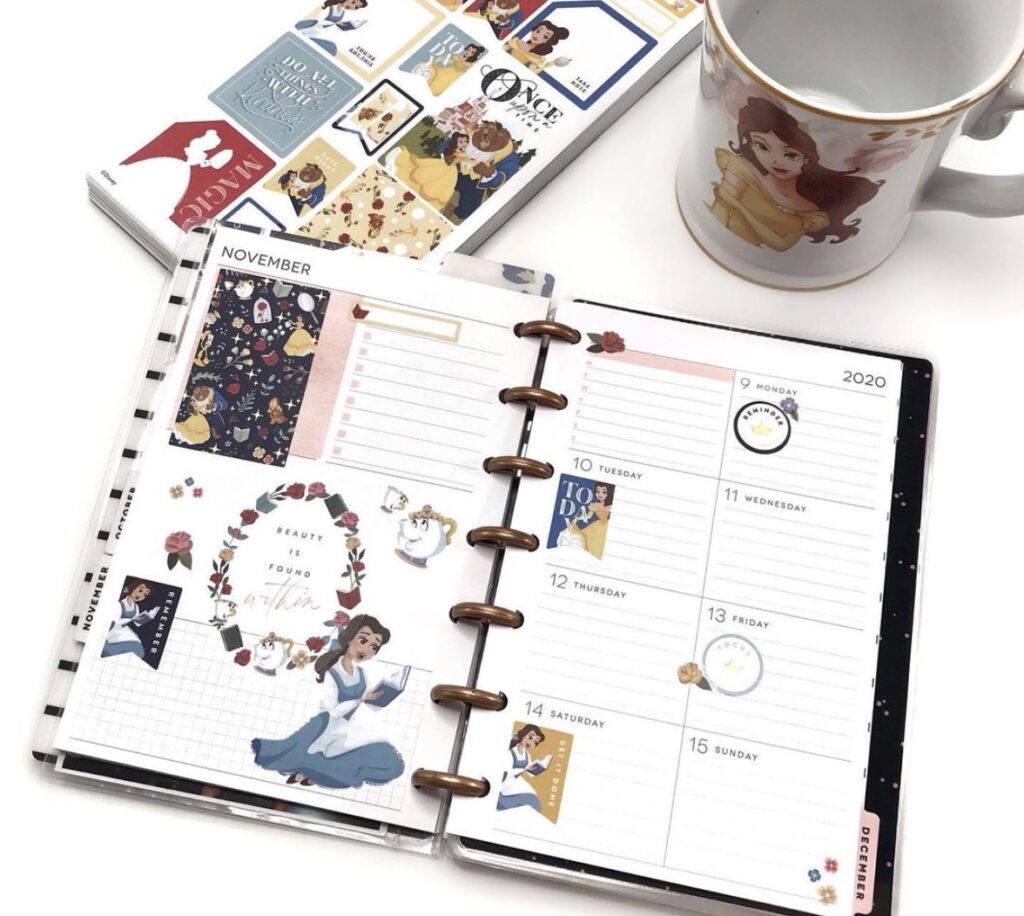 Pocahontas
This is when Disney wasn't on my list as frequently as other movies. Not that I still didn't love a good cartoon. I was just too busy watching The Princess Bride or Point Break.
I love that you can paint with all the colors of stickers *wink*.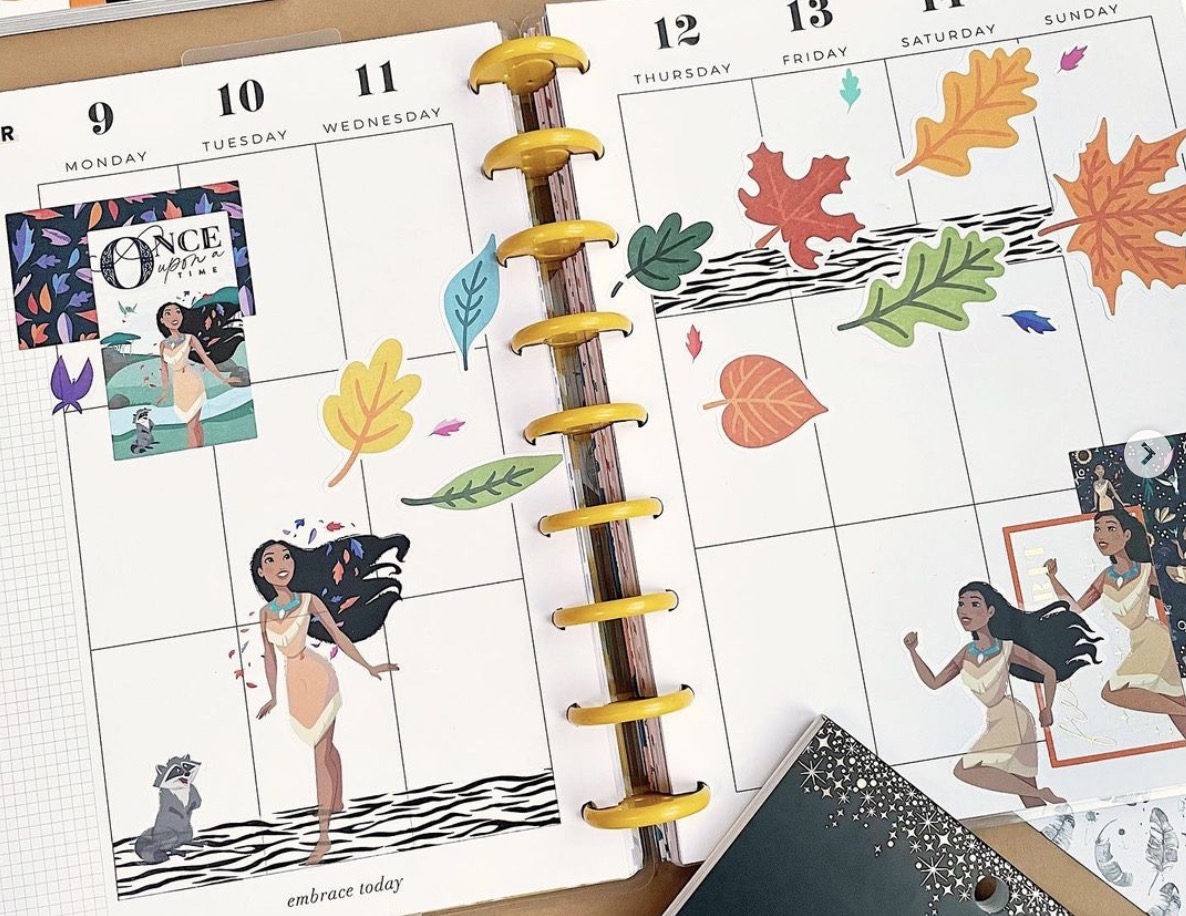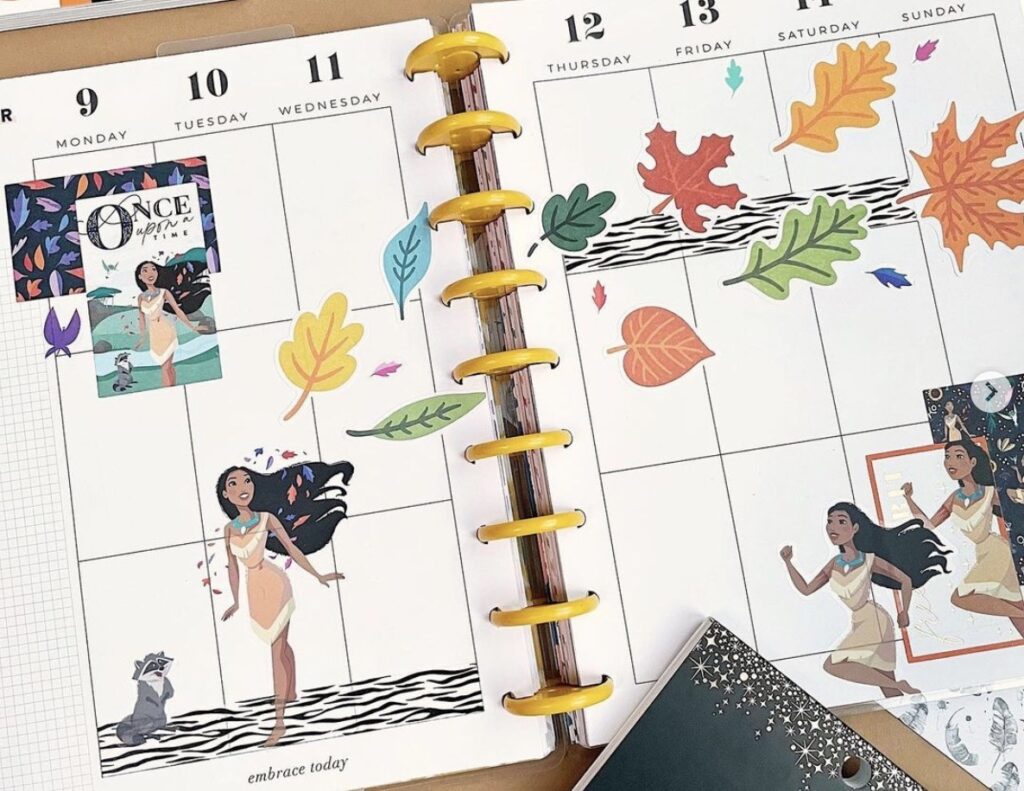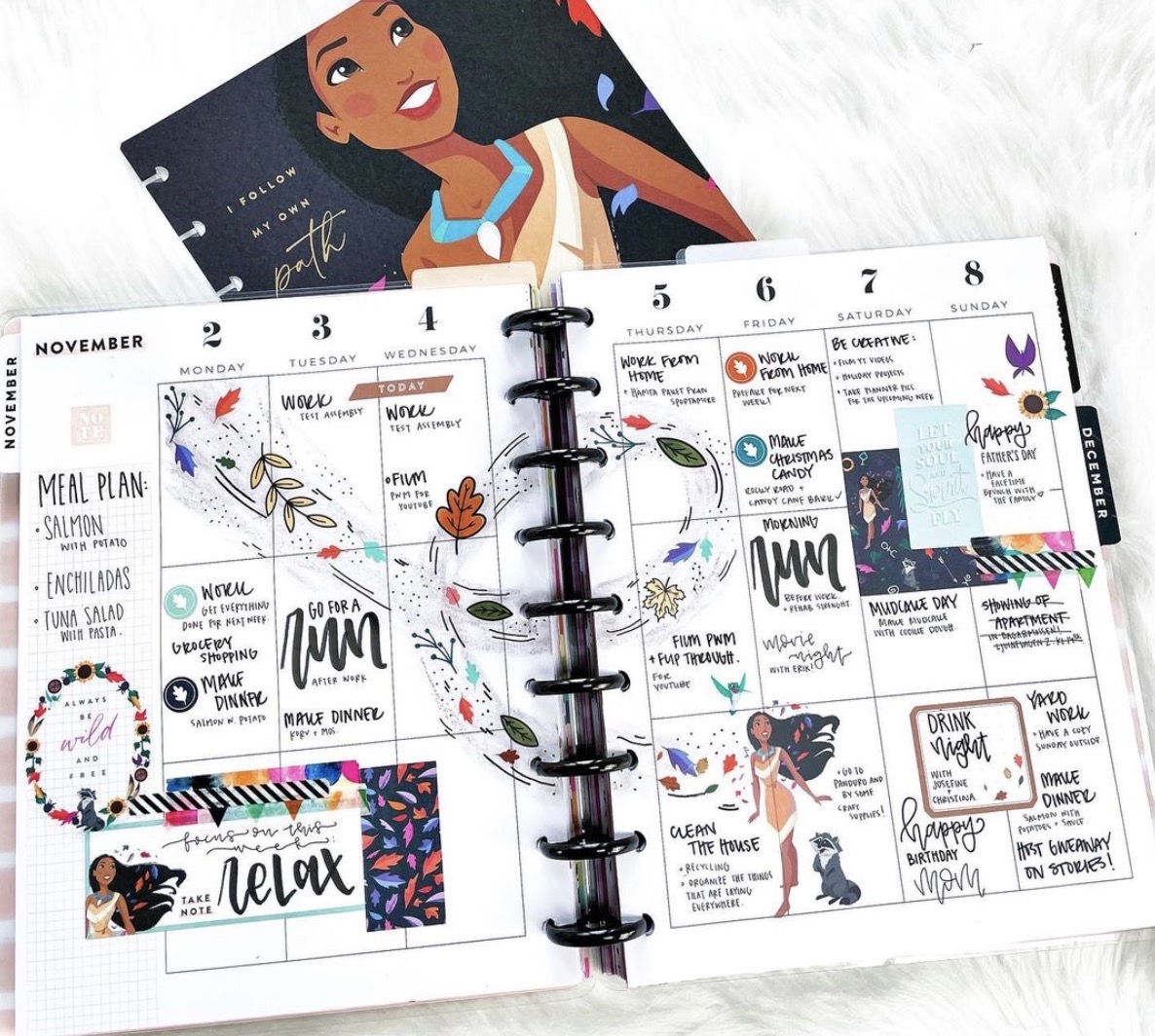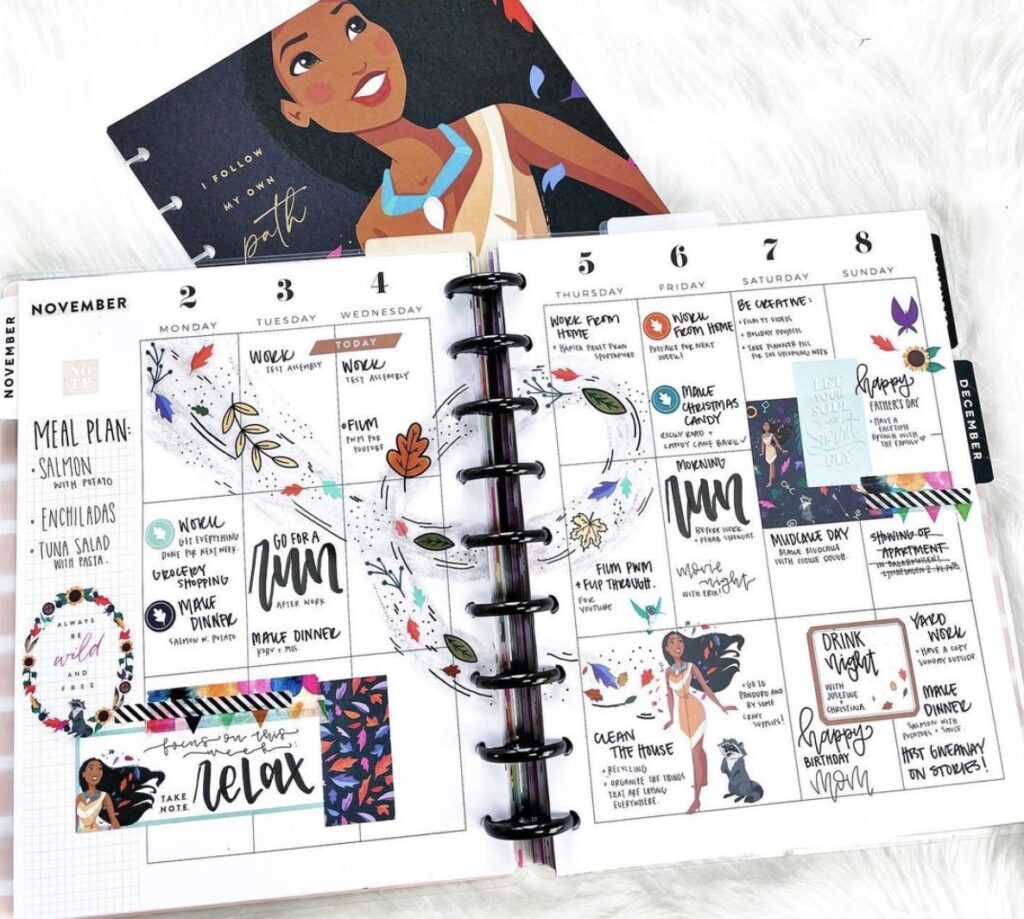 The Princess and the Frog
I have only watched this film a few times. The New Orleans vibe and the firefly made the biggest impression on me. My youngest sister loved this one.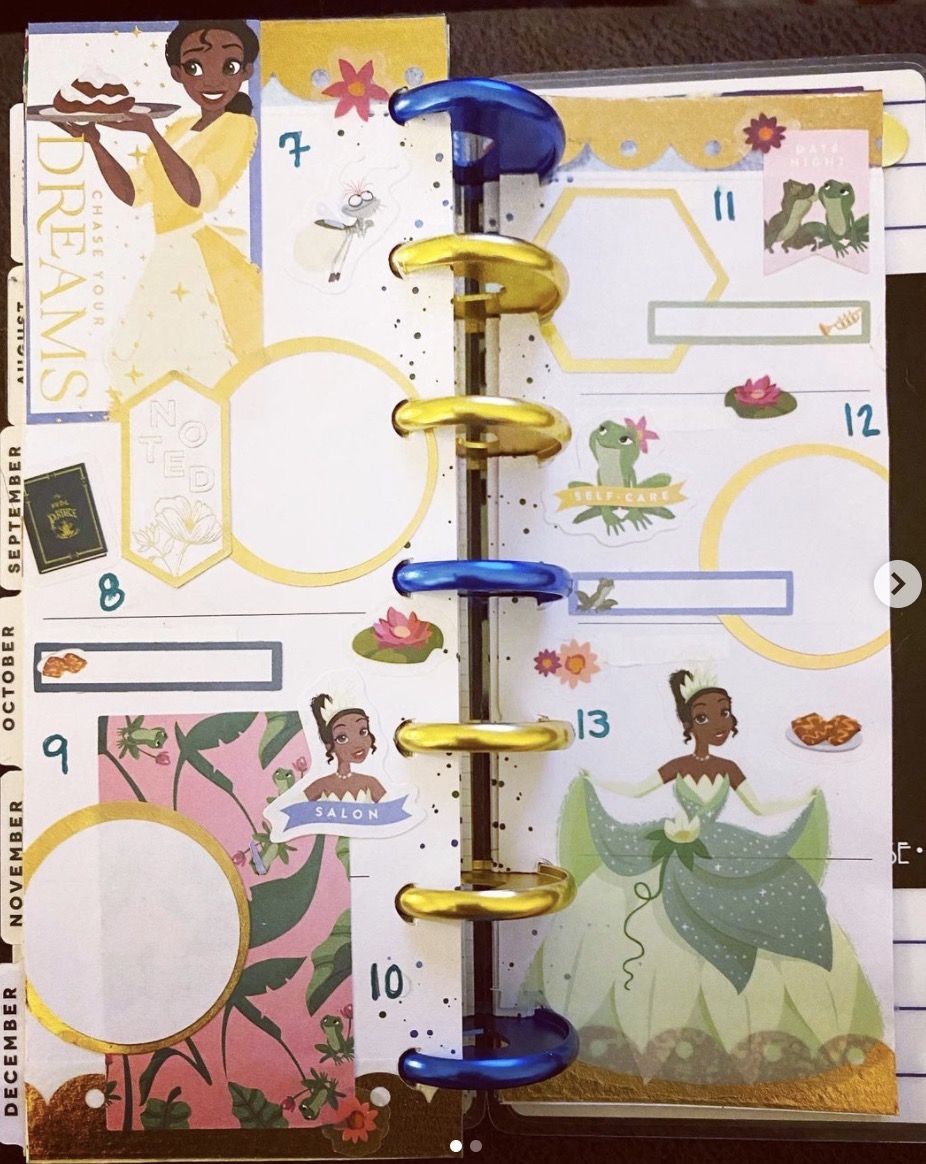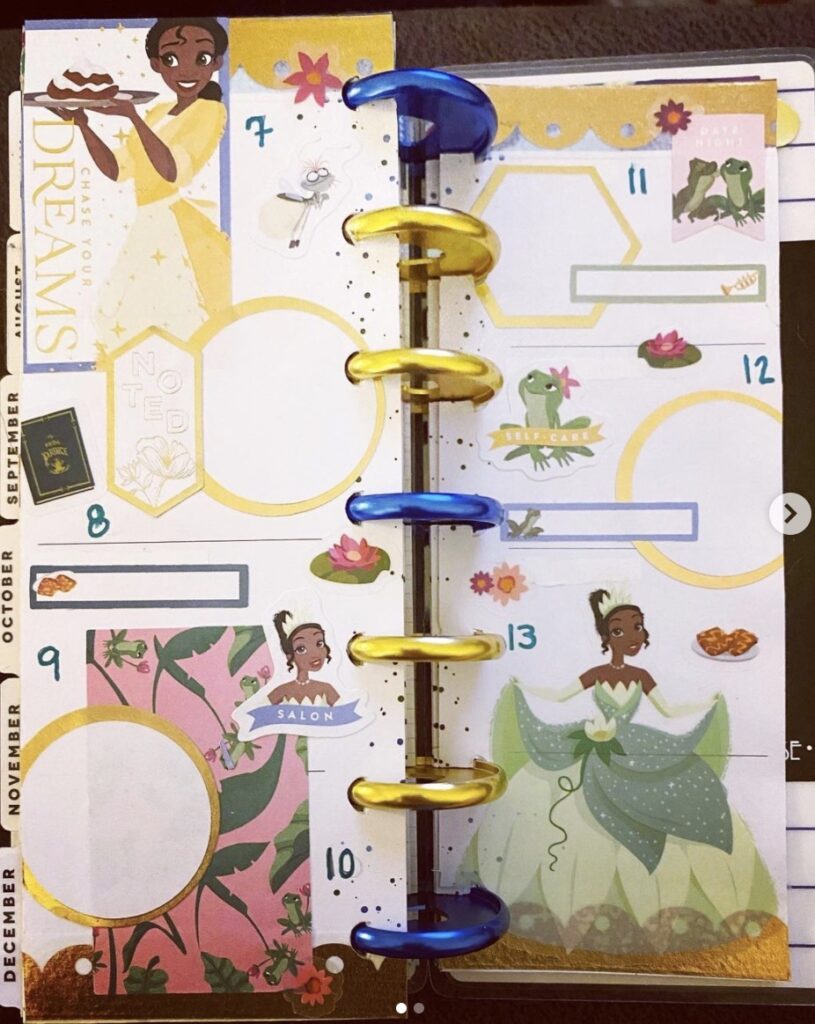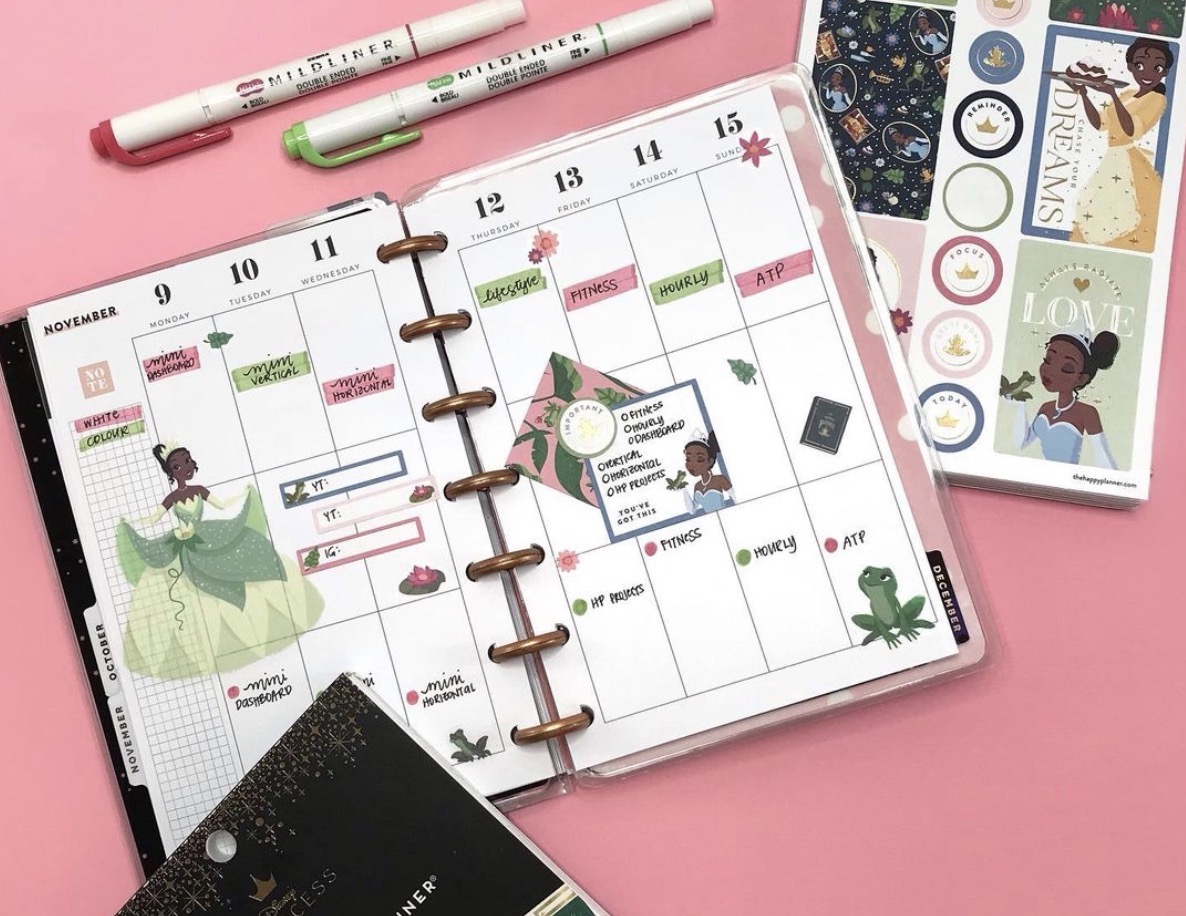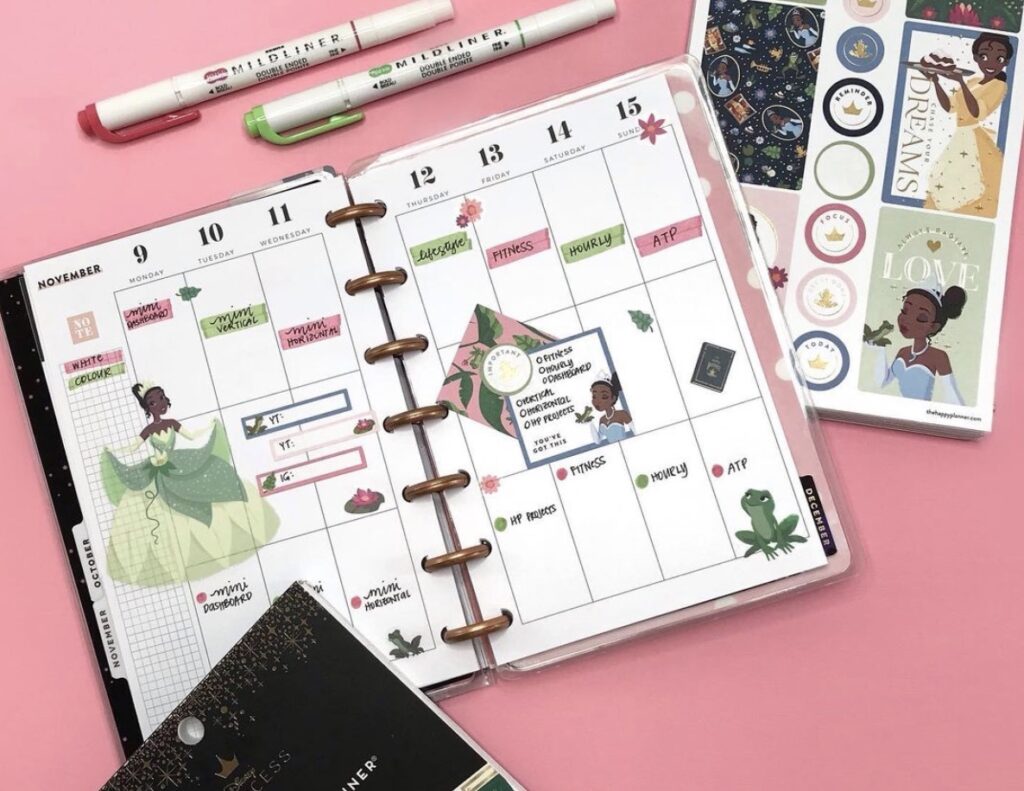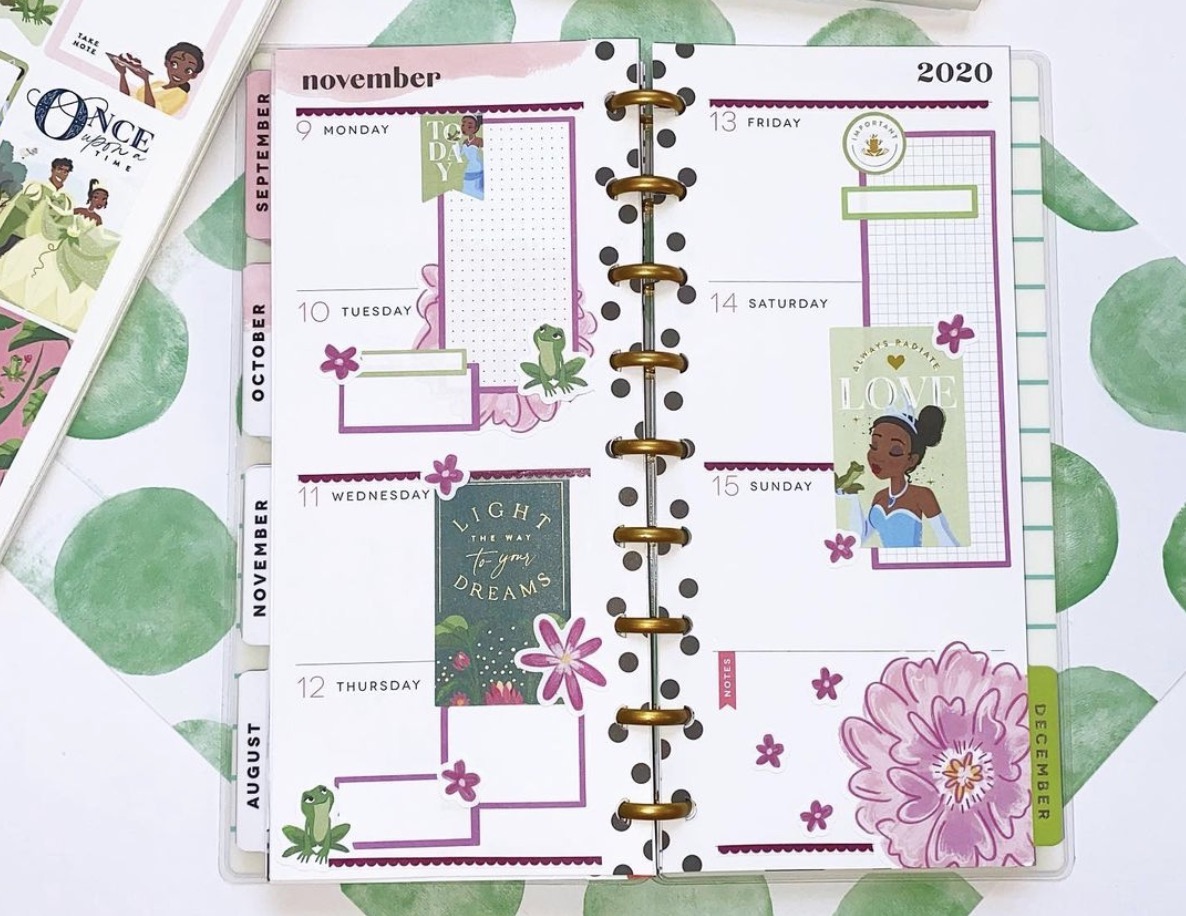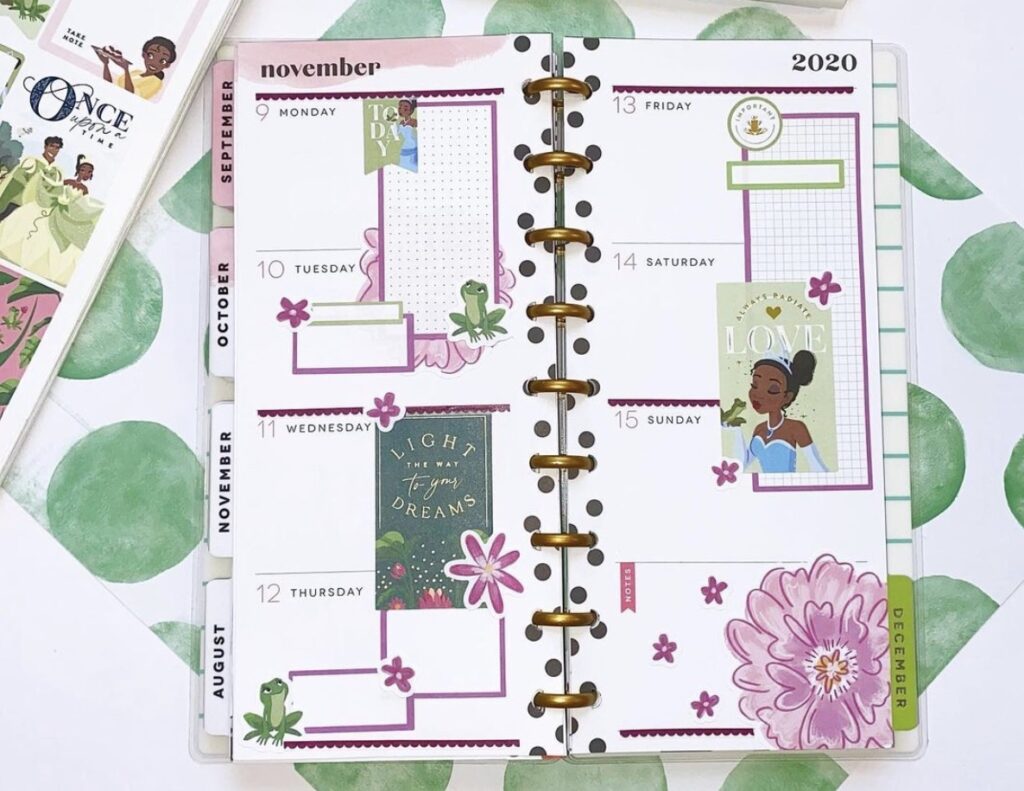 Brave
By the time my daughter was old enough to watch cartoons, this was the most current princess.
Merida is a strong character with a fiery independence. My daughter loved this one and Mulan the most.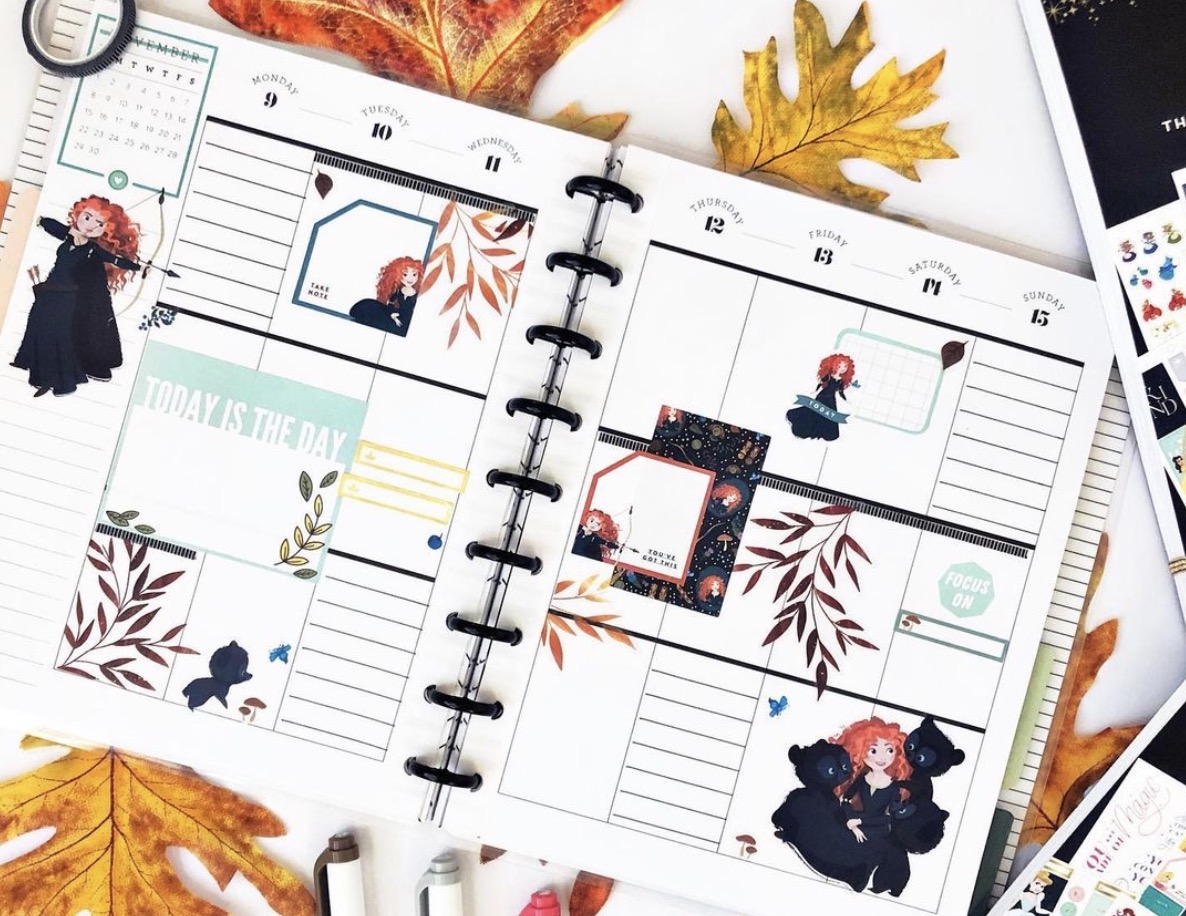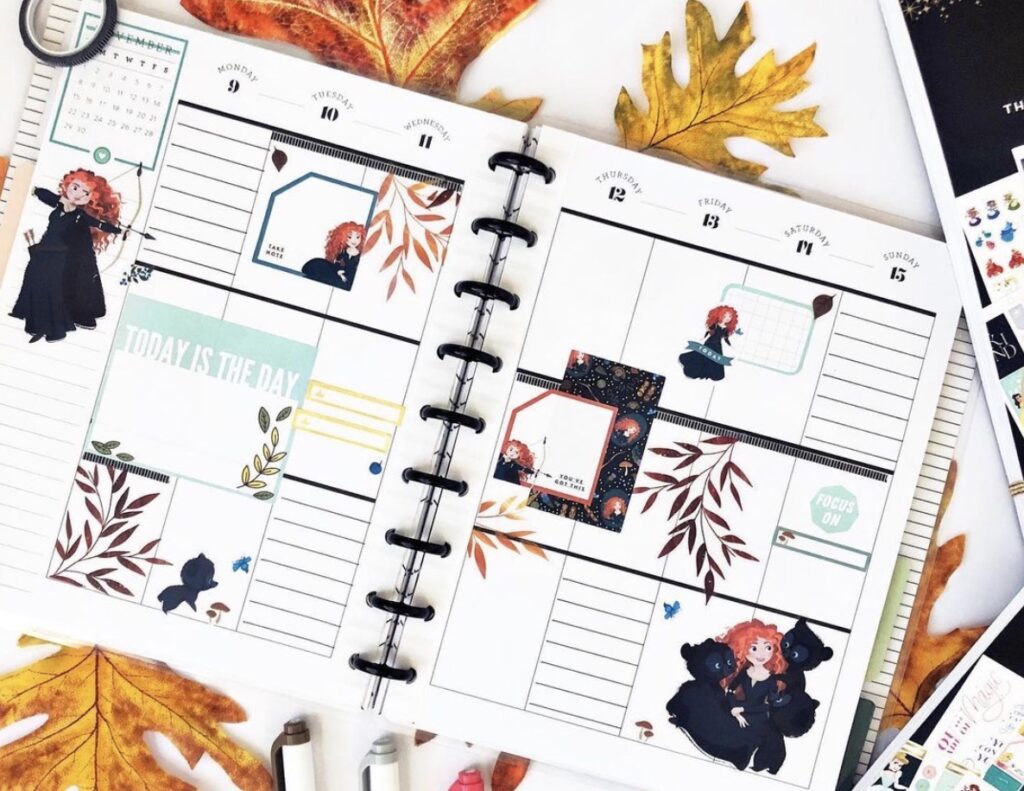 Tangled
Cinderella is a classic. Rapunzel the story is also a classic.
This version of the story is so endearing that you can't help but watch it on repeat.
And then cover all your planner pages with her flower drawings and floating lanterns.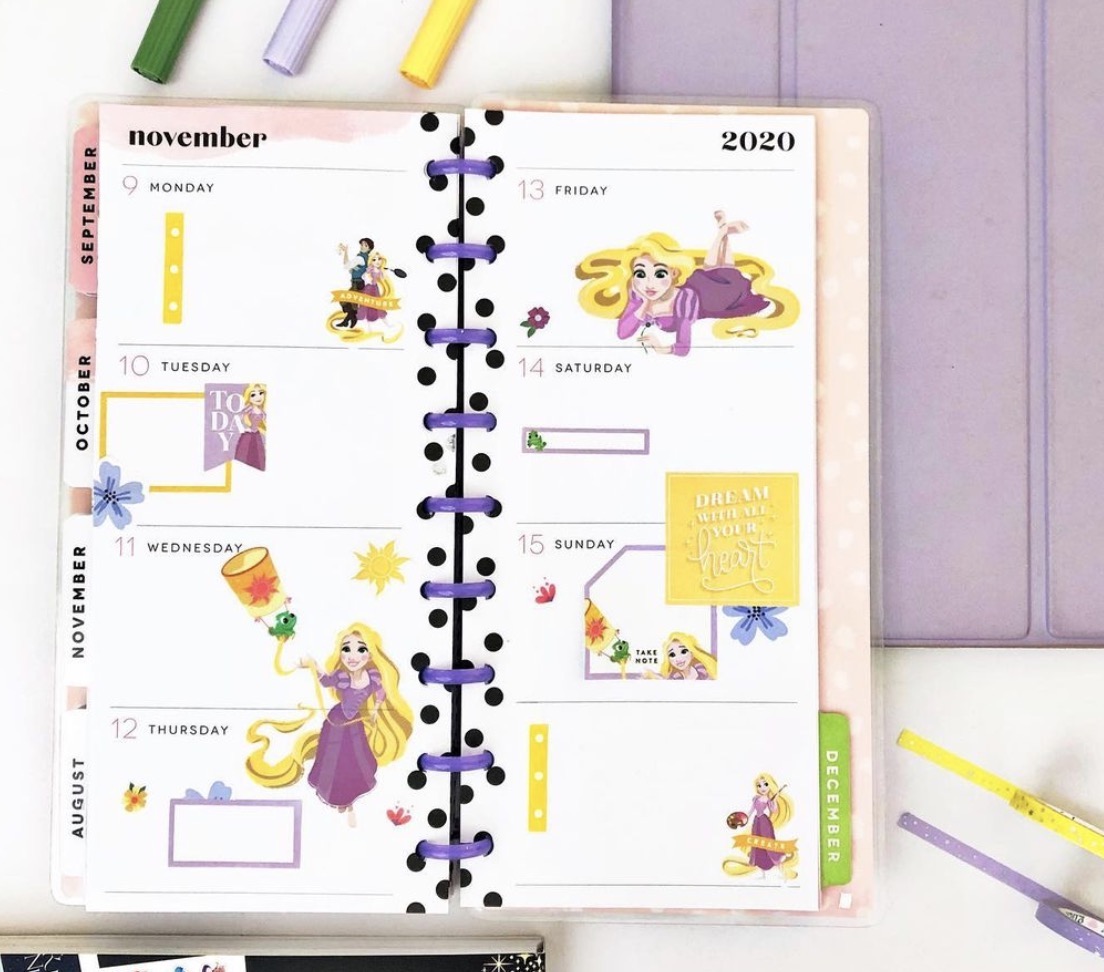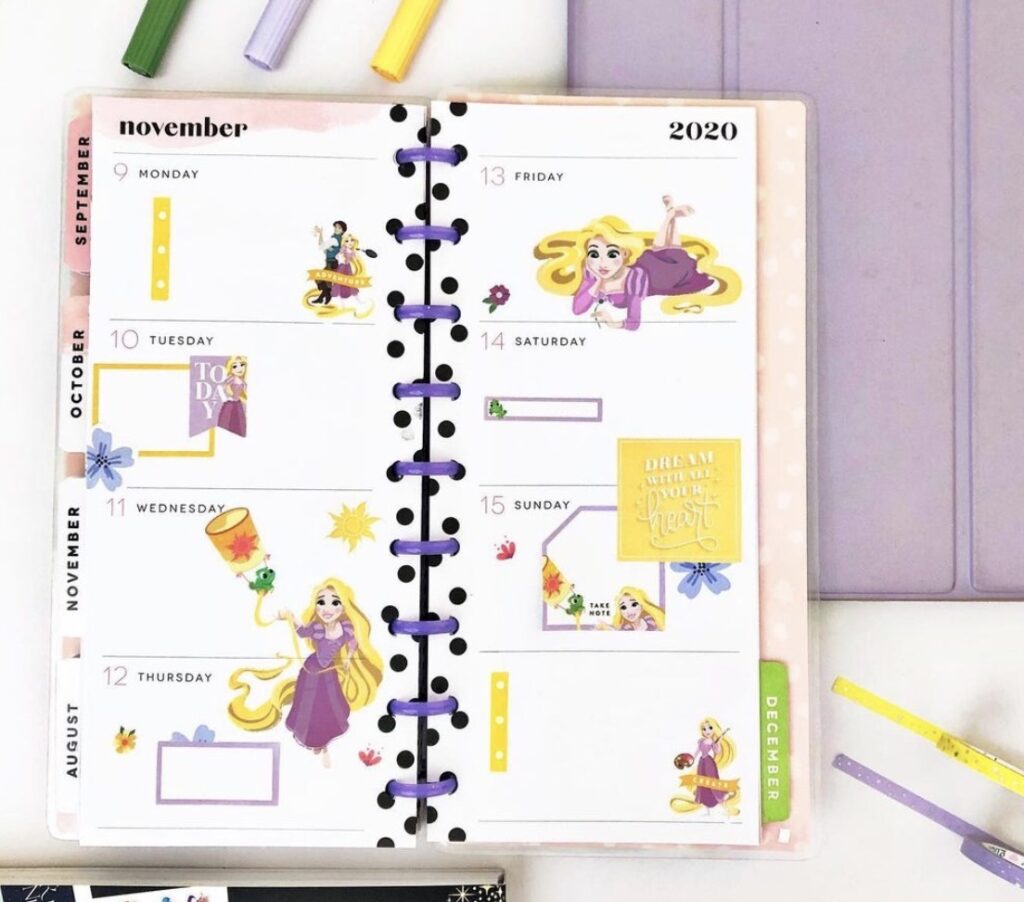 Mickey, Minnie, and the Gang
The foundation of Disney and the start of all the adorable characters, princesses included, started with Mickey and Minnie. So we can't discuss a planner layout in Disney themes without taking a look at these Disney themed ideas.
I had to get a whole Minnie themed planner and stickers so I can flip through it and smile.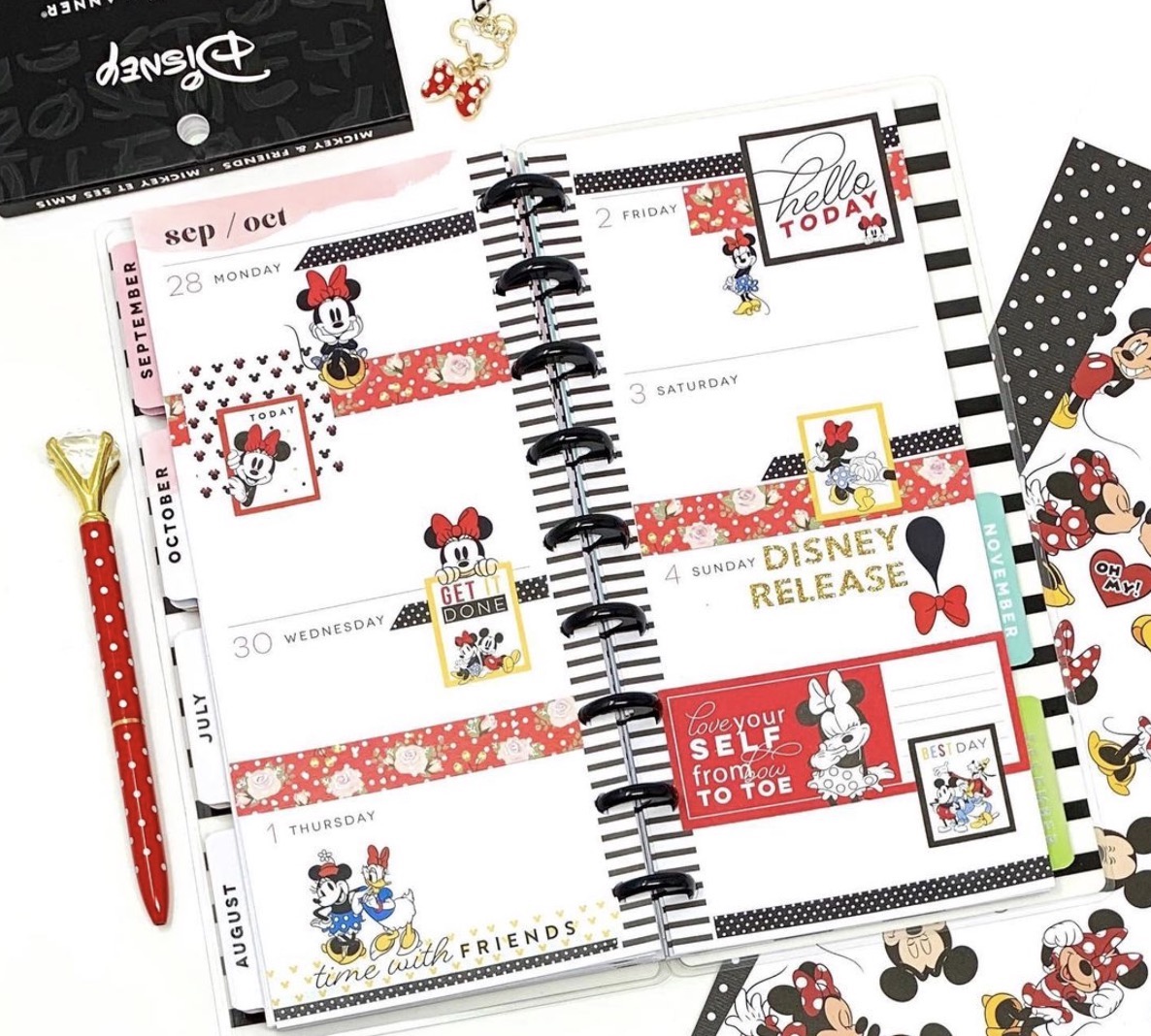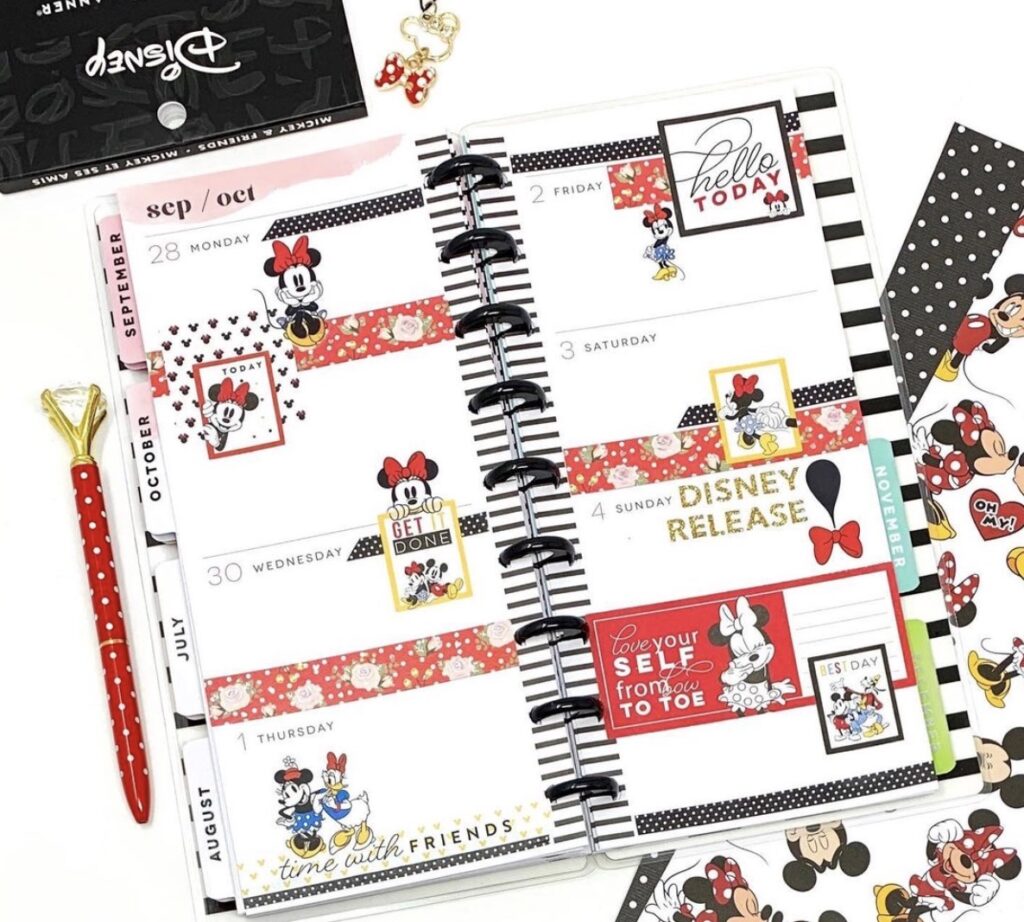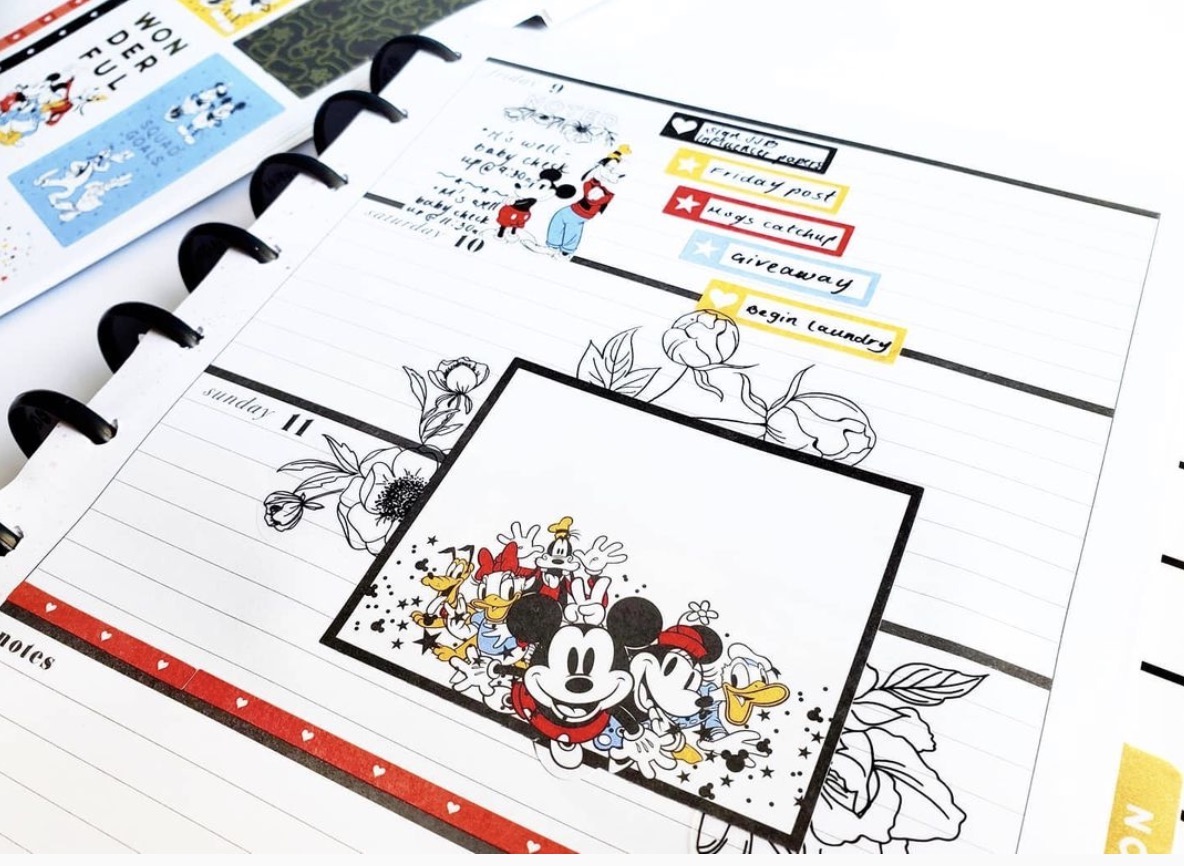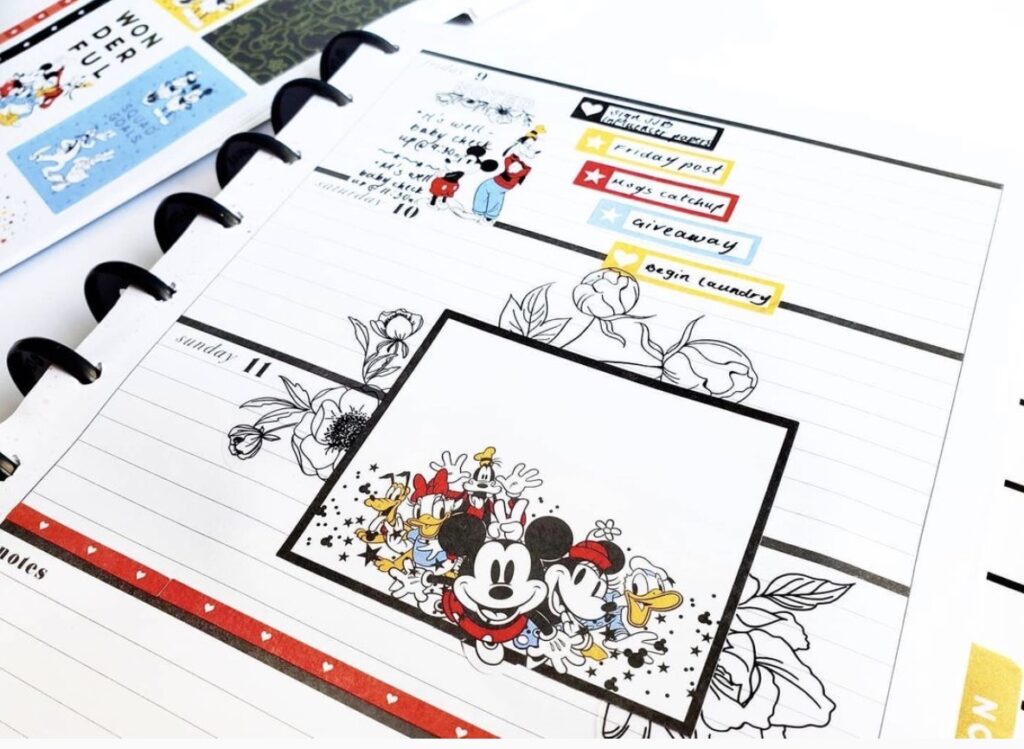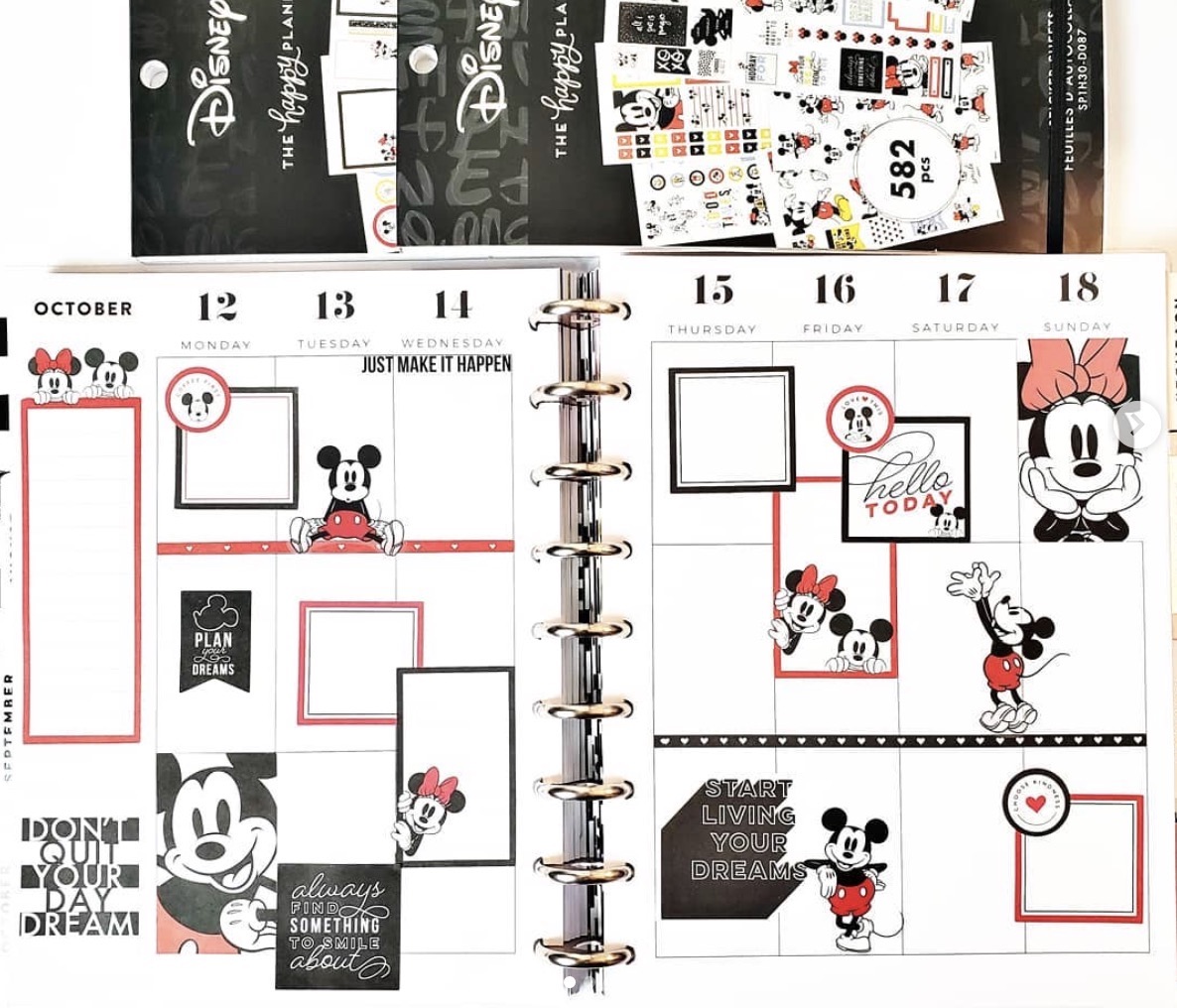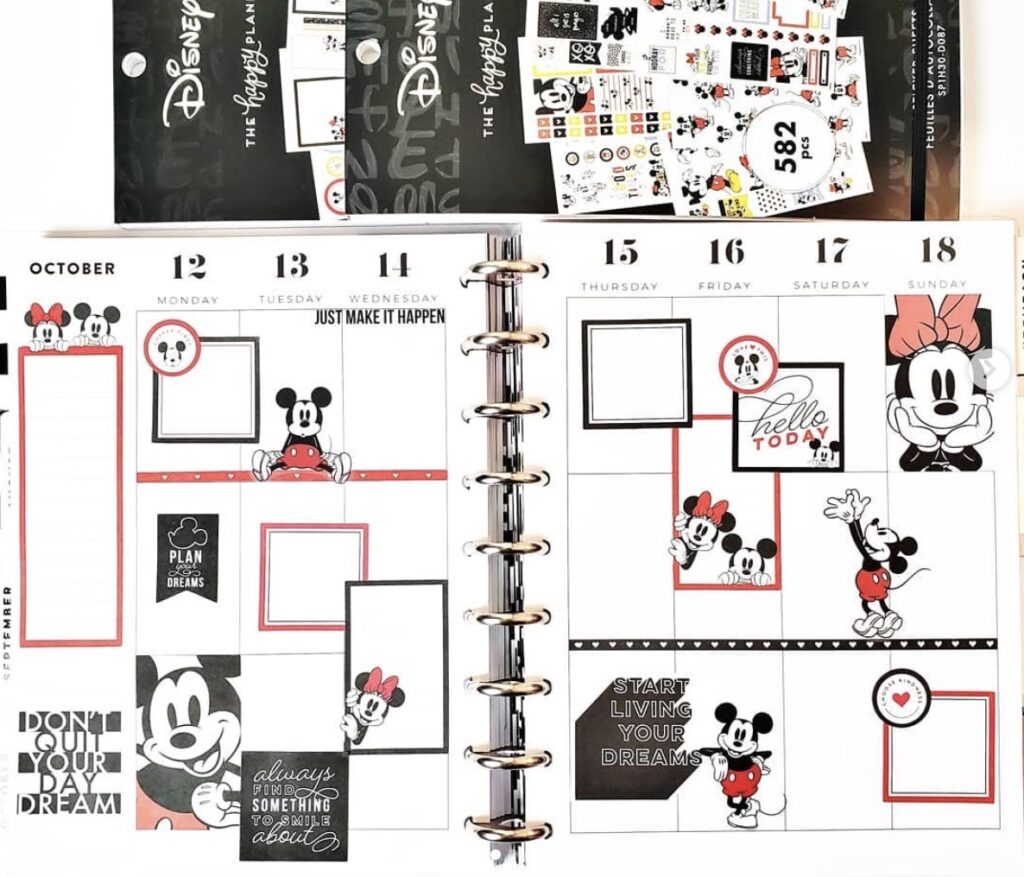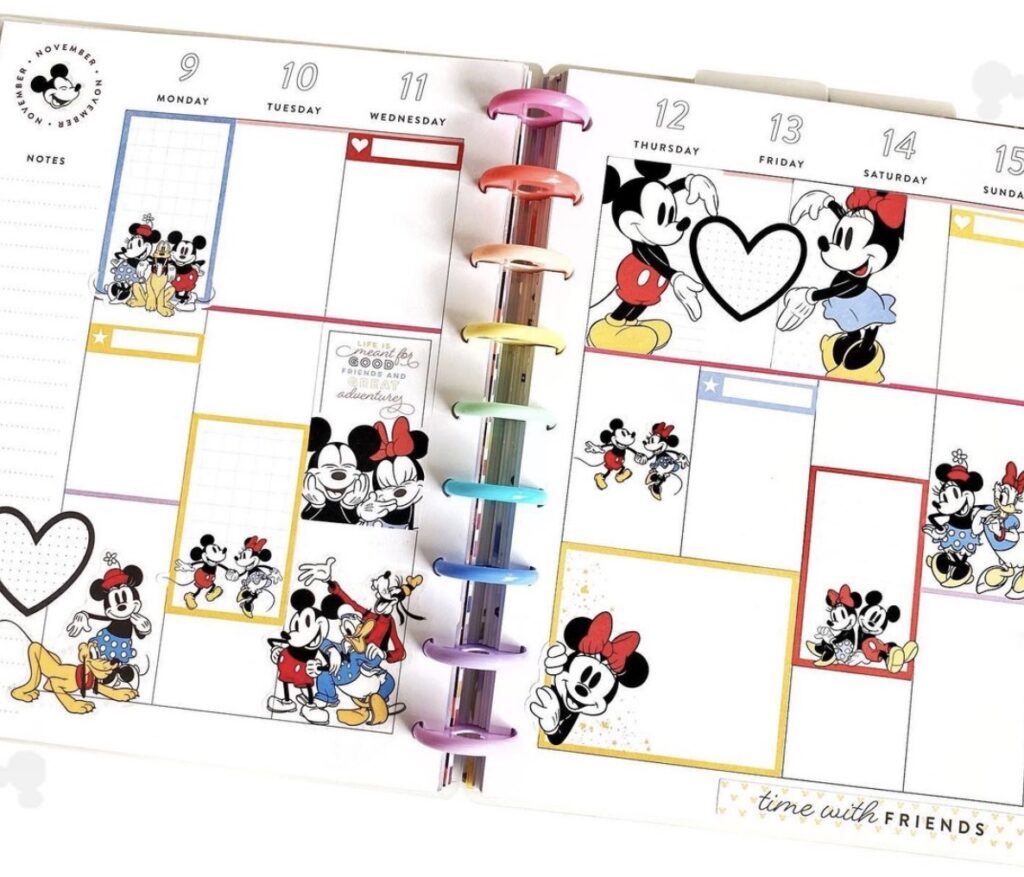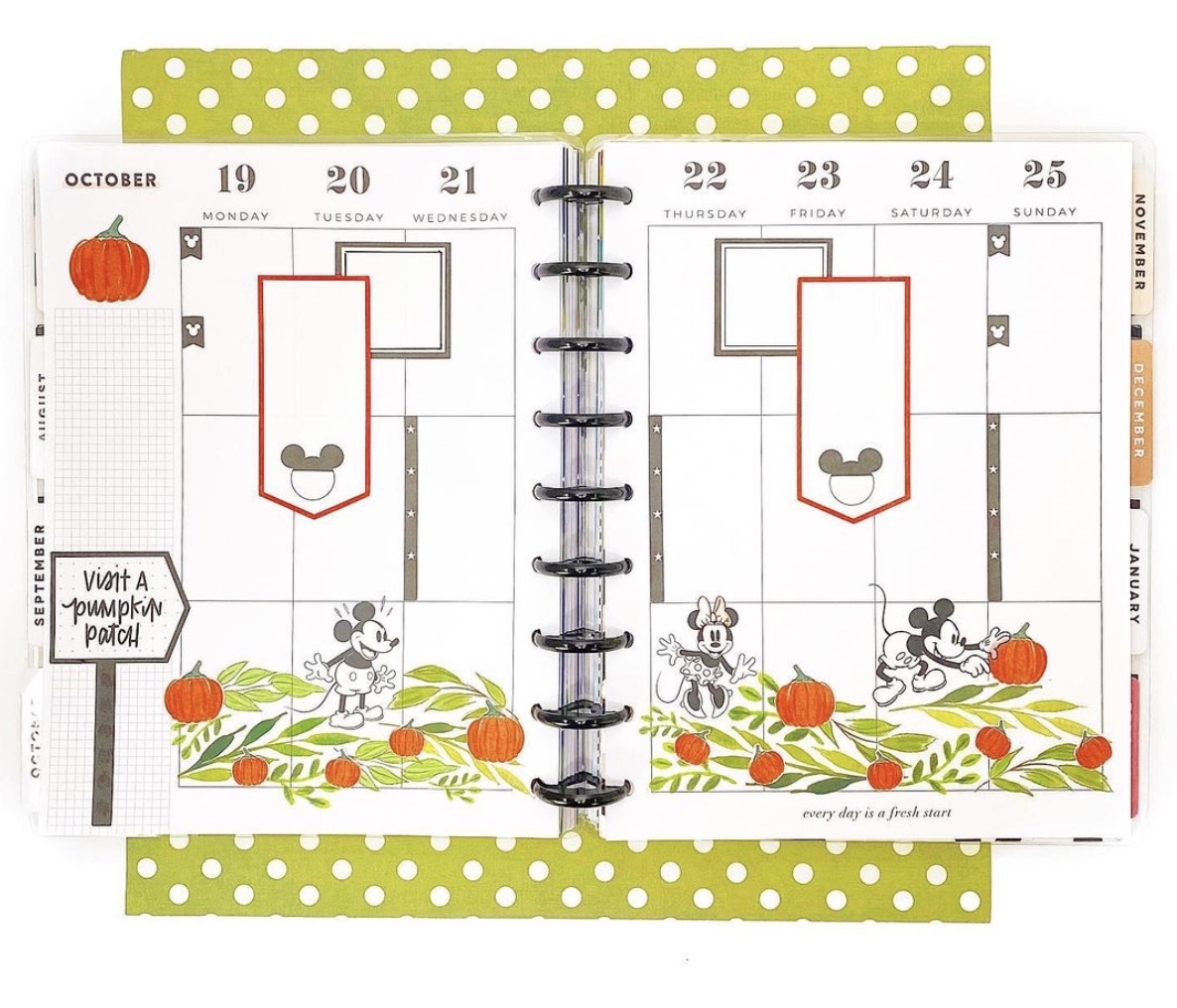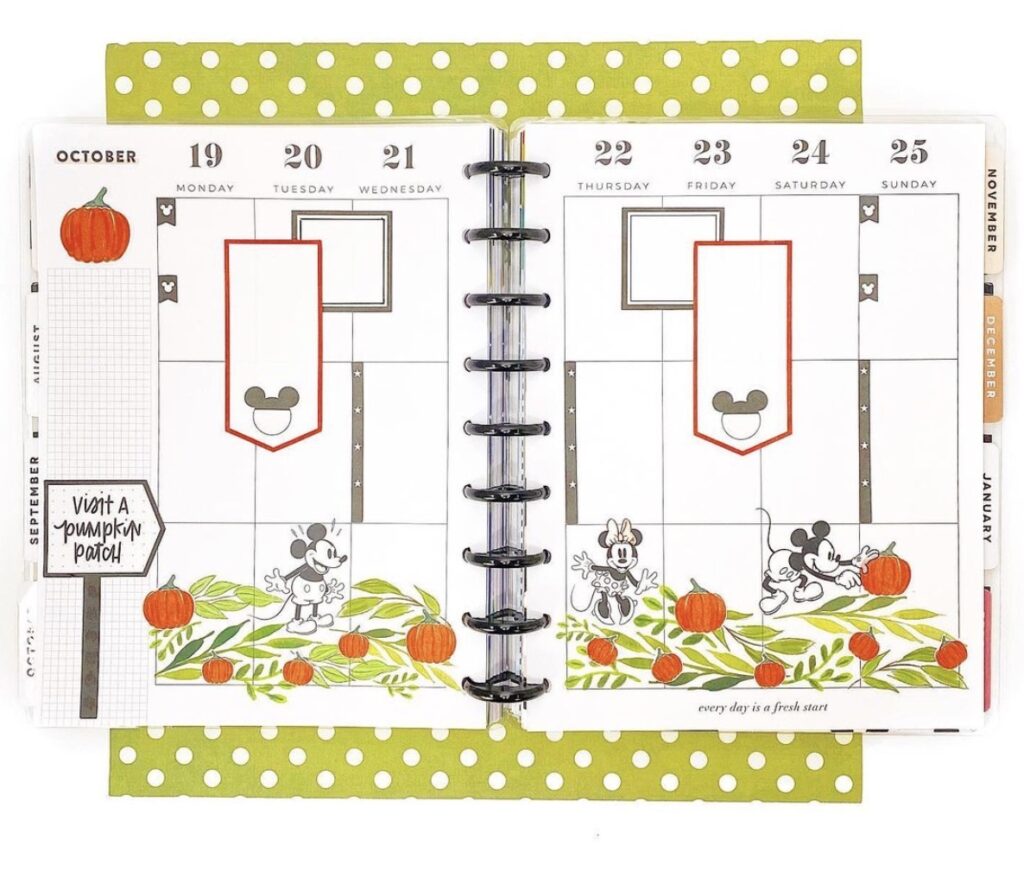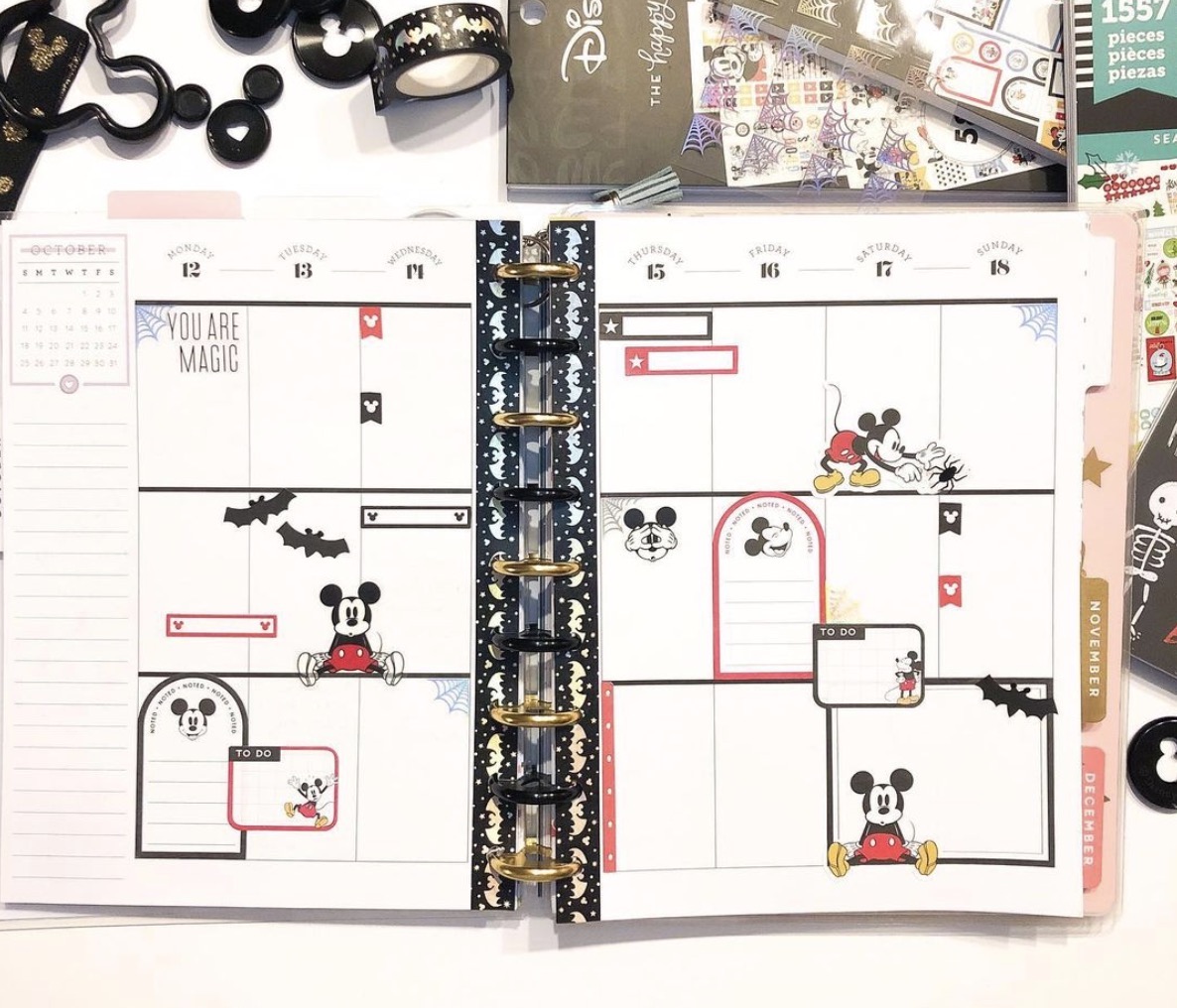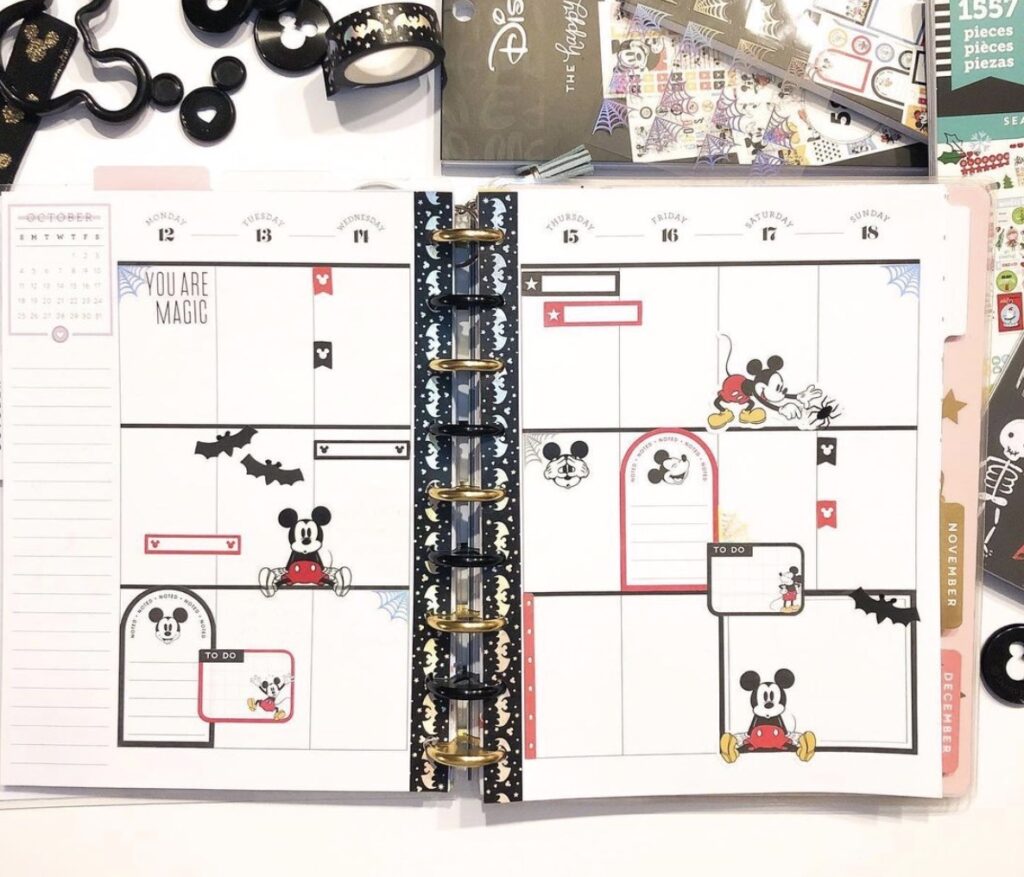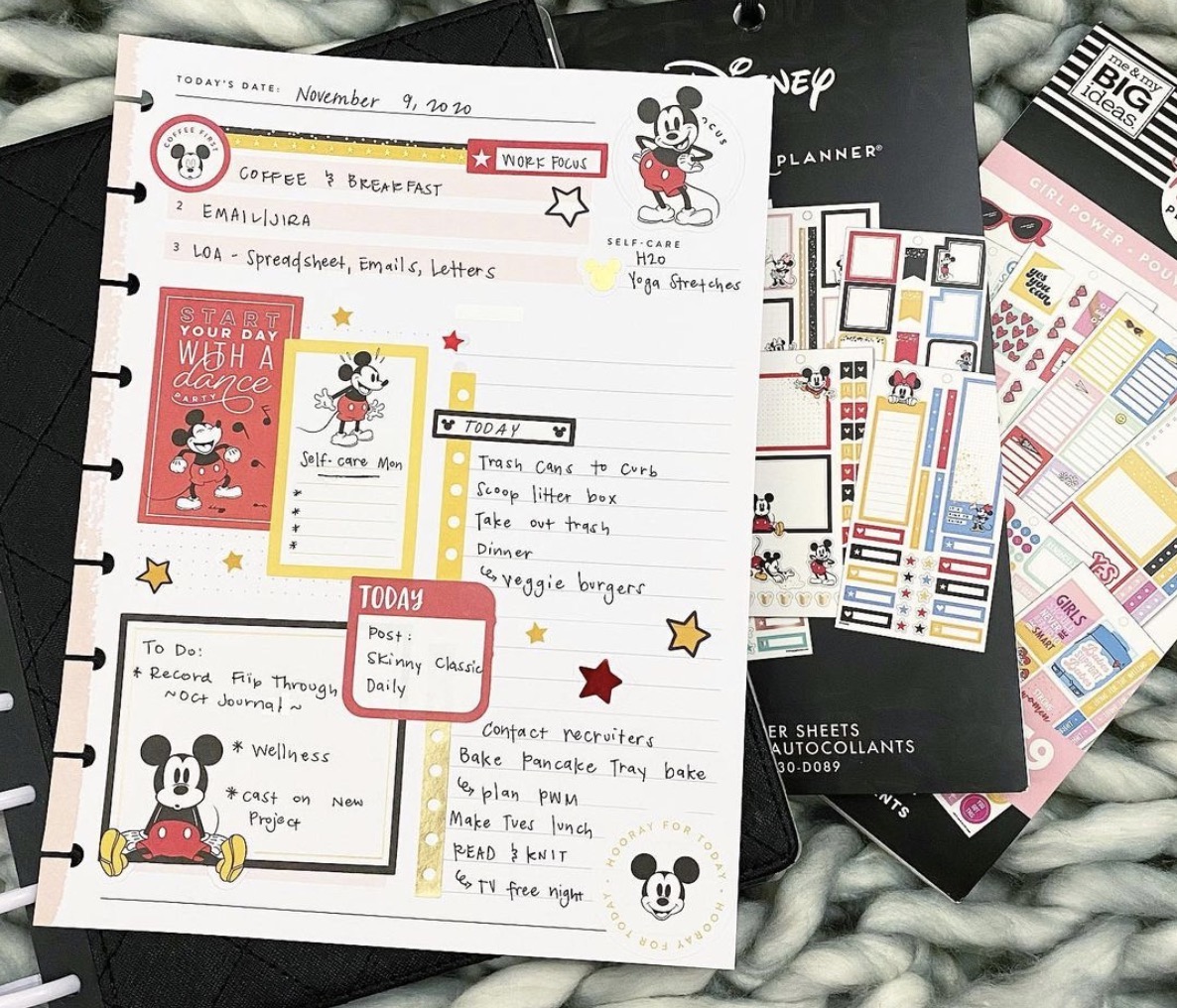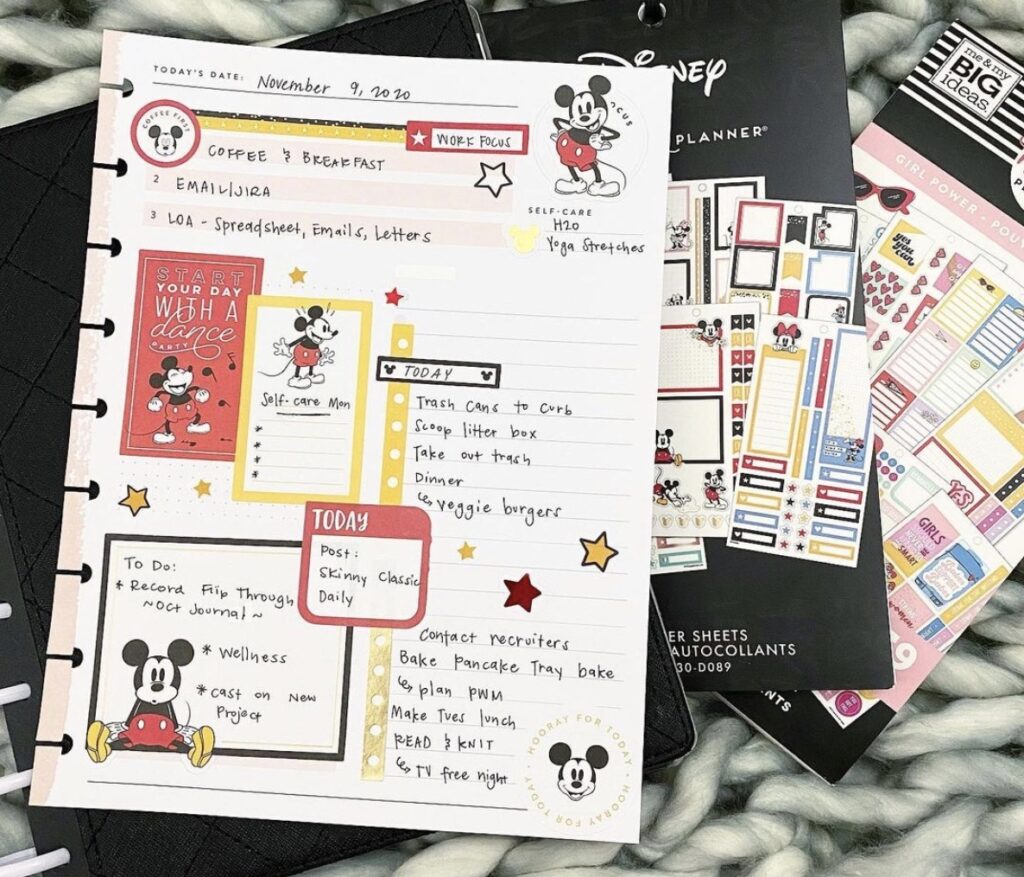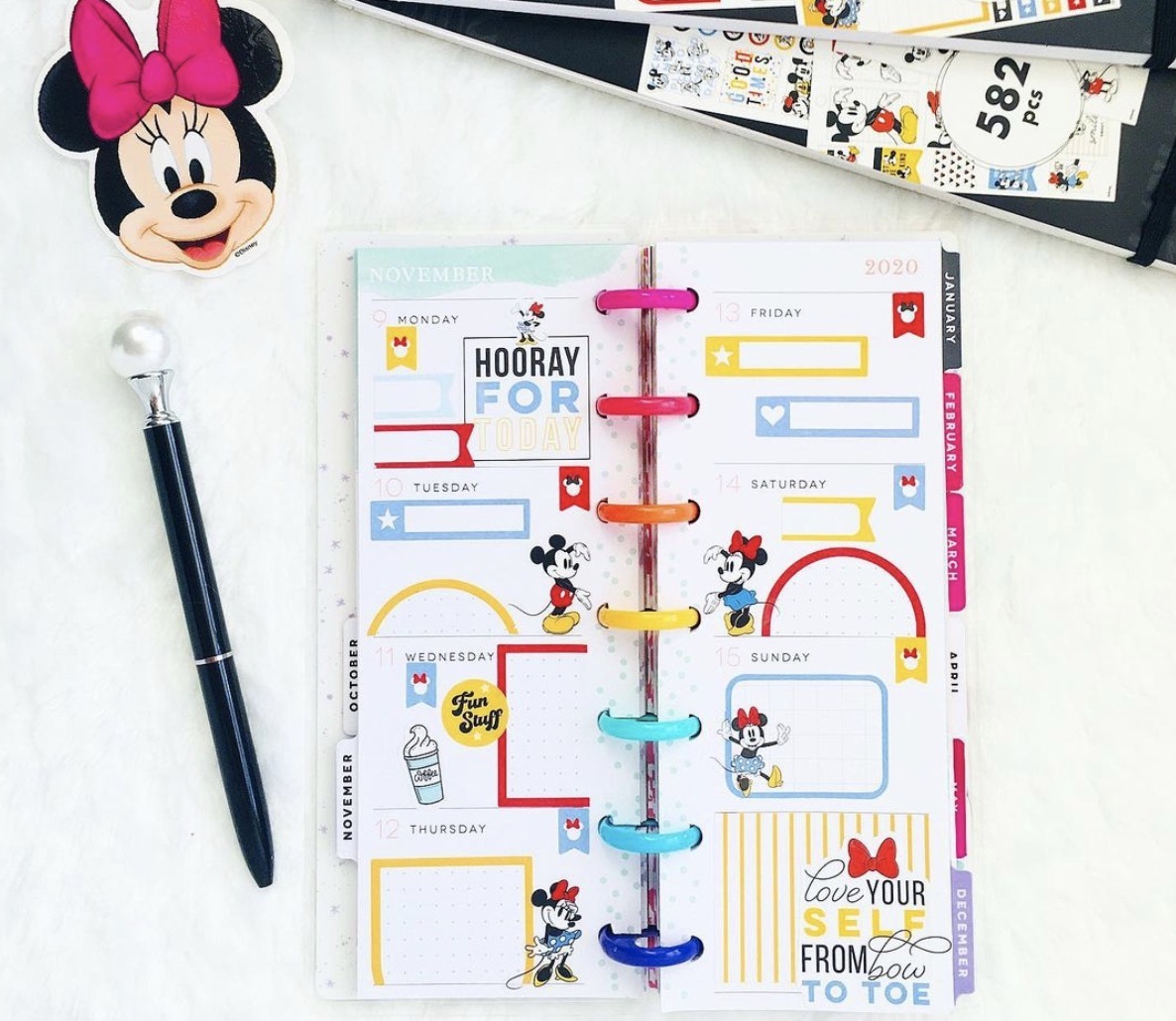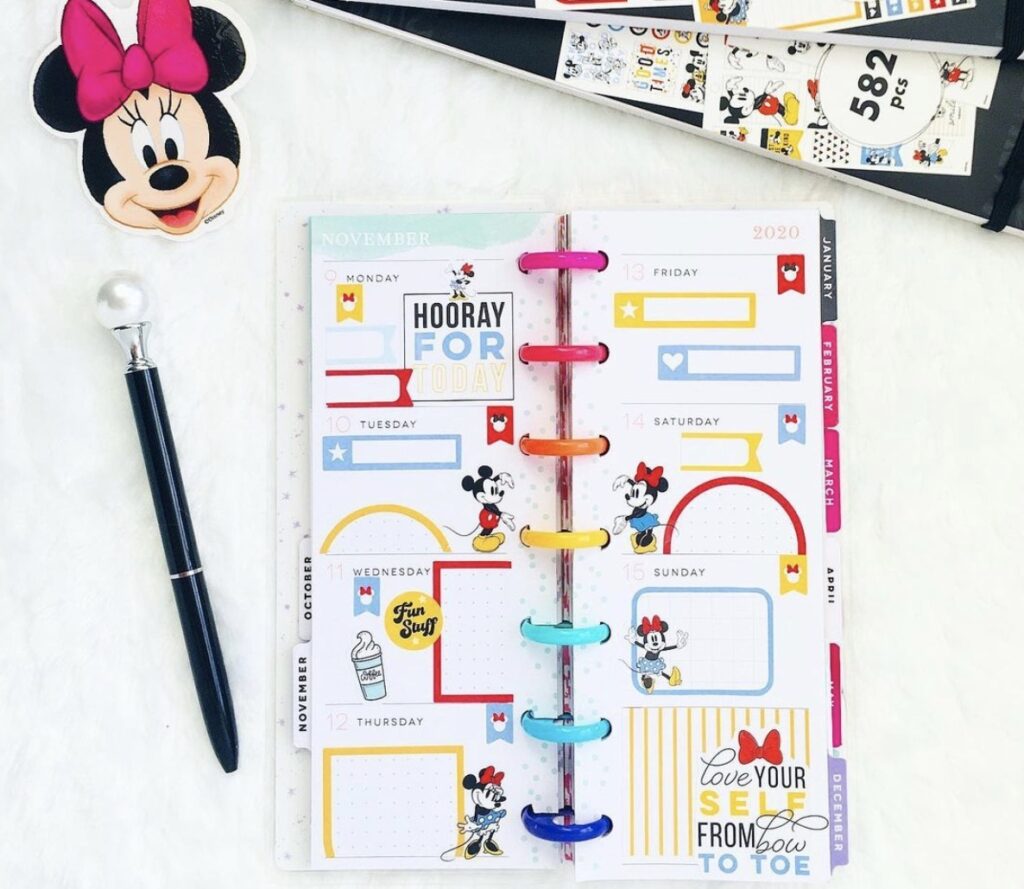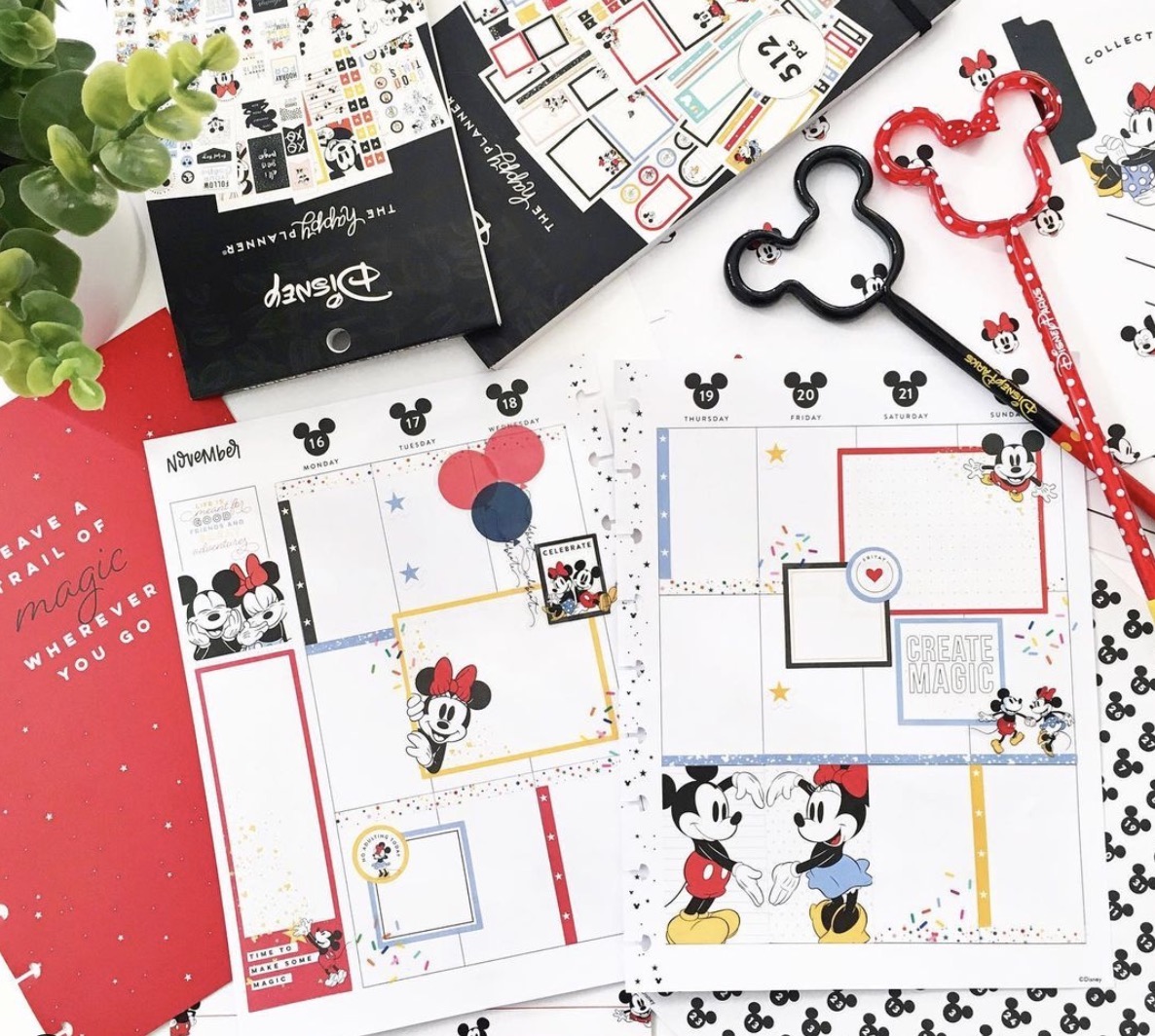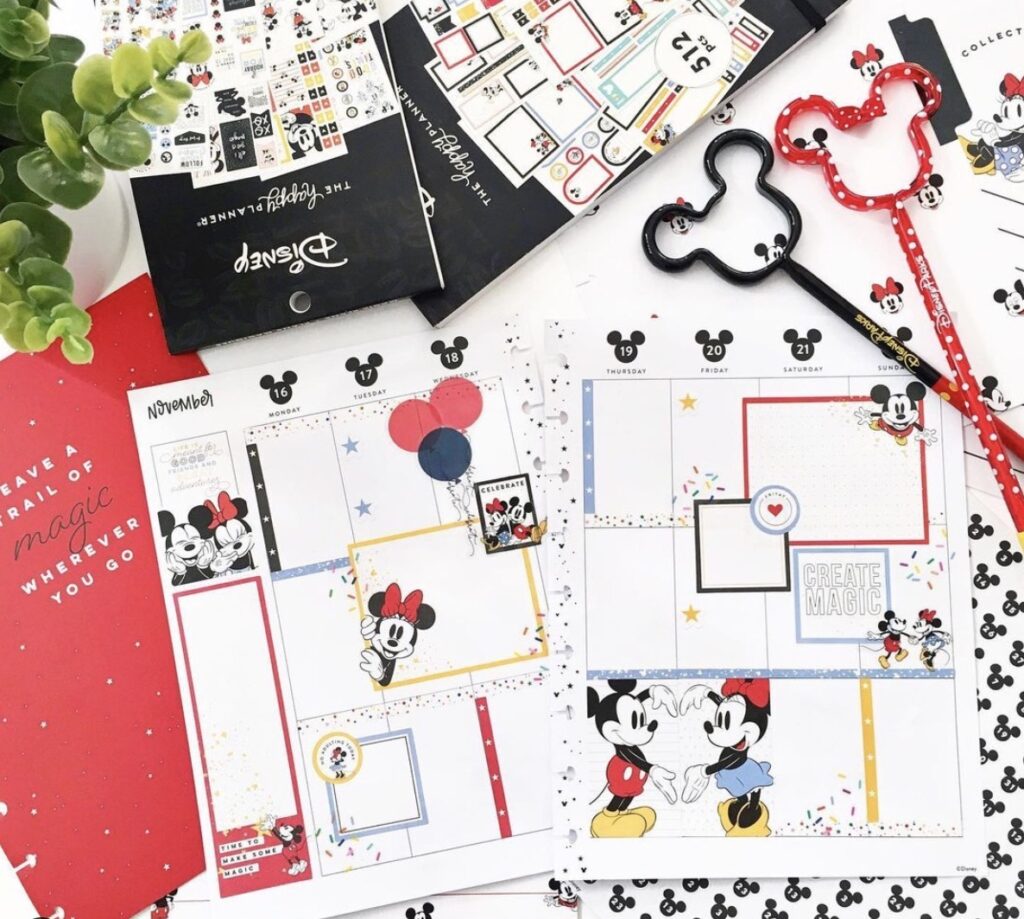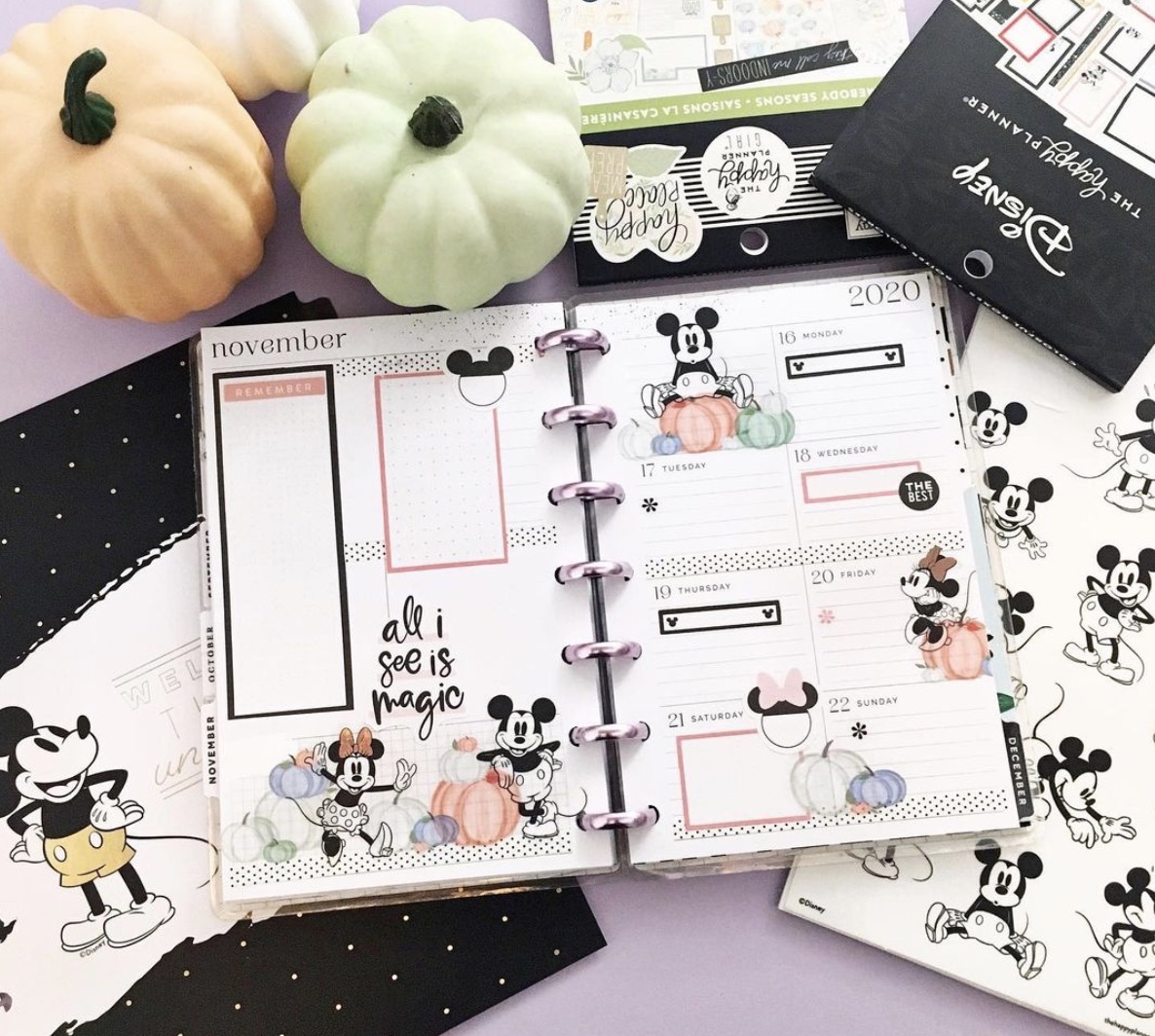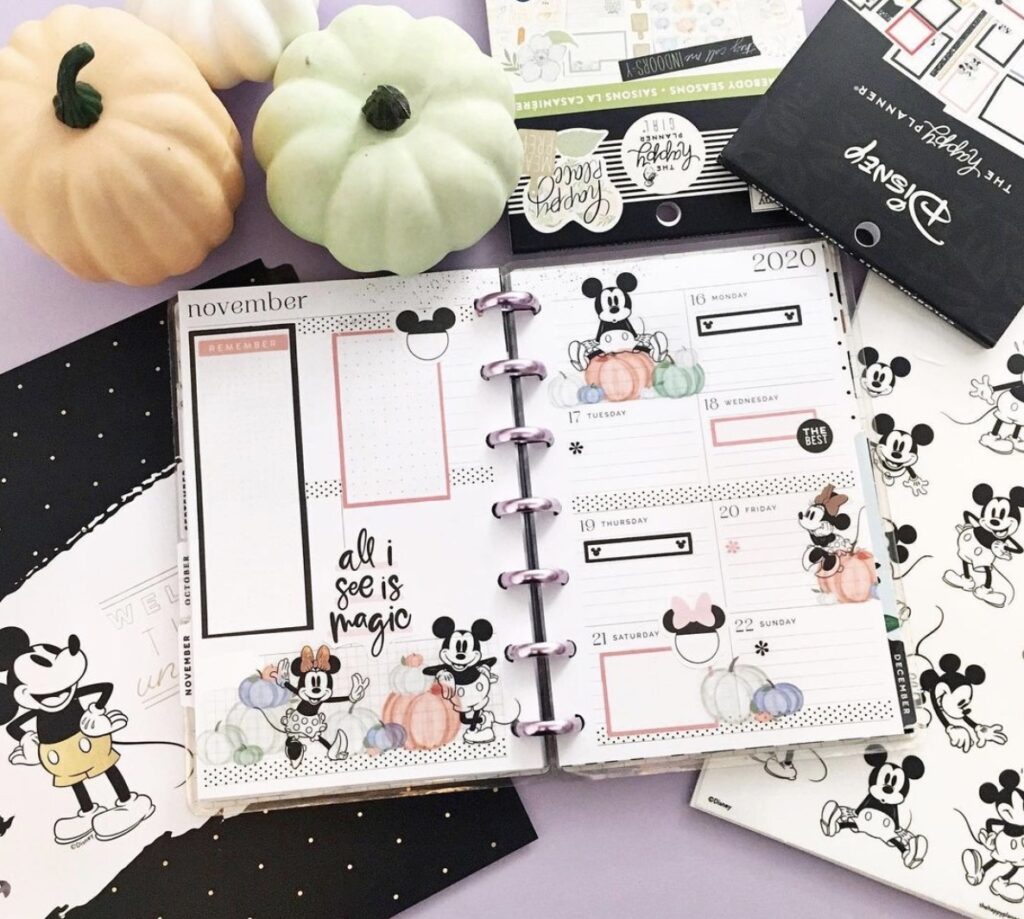 Other posts that might be helpful: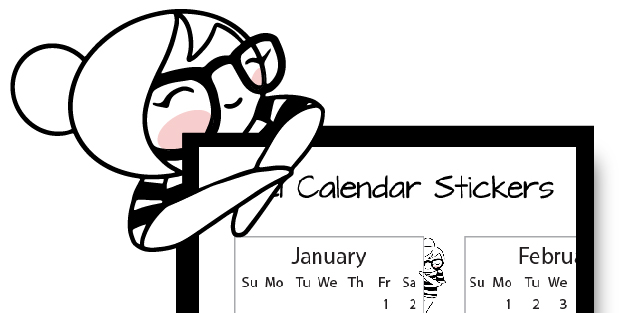 Get some extra stickers for your collection. Check out the Printable Planner Stickers in the shop.