Top Must-Have Happy Planner Inserts for 2023
We may earn a small commission for purchases made through affiliate links in this post. For more information go to our Privacy Policy.
Here are the most popular – and most helpful – planner inserts for your new Happy Planner to help you get the most out of it all year long.
You've picked a planner – great! That's half the battle of getting organized. Now comes the second half: adapting your new amazing planner to fit your lifestyle. Like your classic pair of jeans, you don't want it to just fit ok—you want it to make you feel great.
Essentially, you want your new planner to fit like a glove. It needs to be a part of you – practically attached to you so that you can't walk away and leave it somewhere random. The way to make your planner fit you so well is through personalizing it.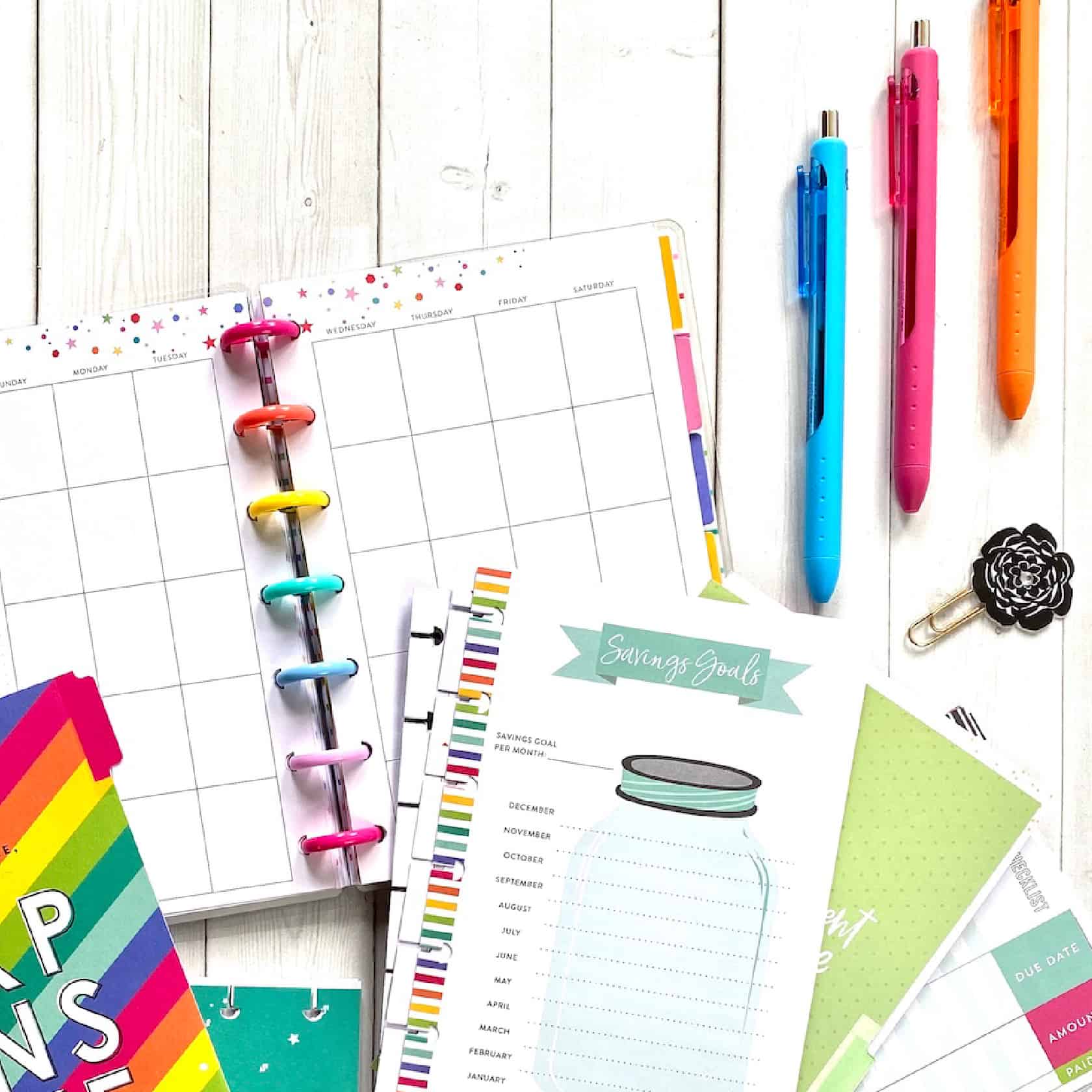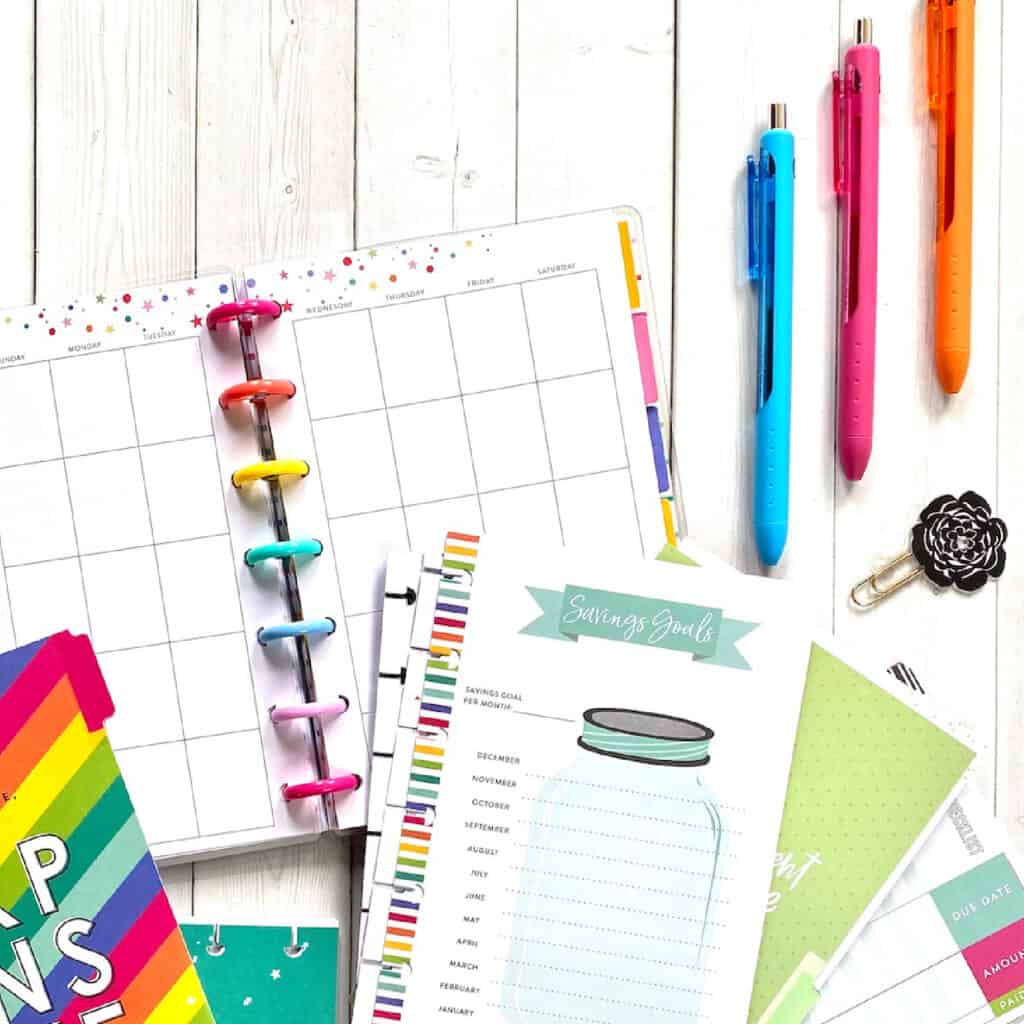 There's one thing that Happy Planner understands well: no one single design can fit all the needs of every person. Our lives are too different and unique for that to be possible. That's why the Happy Planner is designed the way it is – to make it easily personalizable so that one basic design can work for anyone.
Personalize your Happy Planner by purchasing and using stickers, sticky notes, and other types of planner inserts. The disc-bound style of the Happy Planner makes adding, rearranging, or removing pages and other items a very quick and simple process so you can add additional pages or types of pages to help you stay ultra-organized.
Popular Happy Planner Insert Options to Personalize Your Planner
There are a huge variety of Happy Planner inserts available. In fact, at first glance, it's almost overwhelming. Let's dive in and take a closer look at some of the most common options. As you look at these options, I think you'll begin to see the method behind the madness!
Dividers, Folders, and More
One of the ways that this planner system allows you to personalize your planner is through the use of various cards, dividers, tabs, folders, etc. Until fairly recently, these types of things were just a fantasy, but now they are a reality and make a huge difference in our ability to not only stay organized but also keep track of small and important items.
The Happy Planner offers many planner inserts that help to divide and easily navigate to different sections of your planner.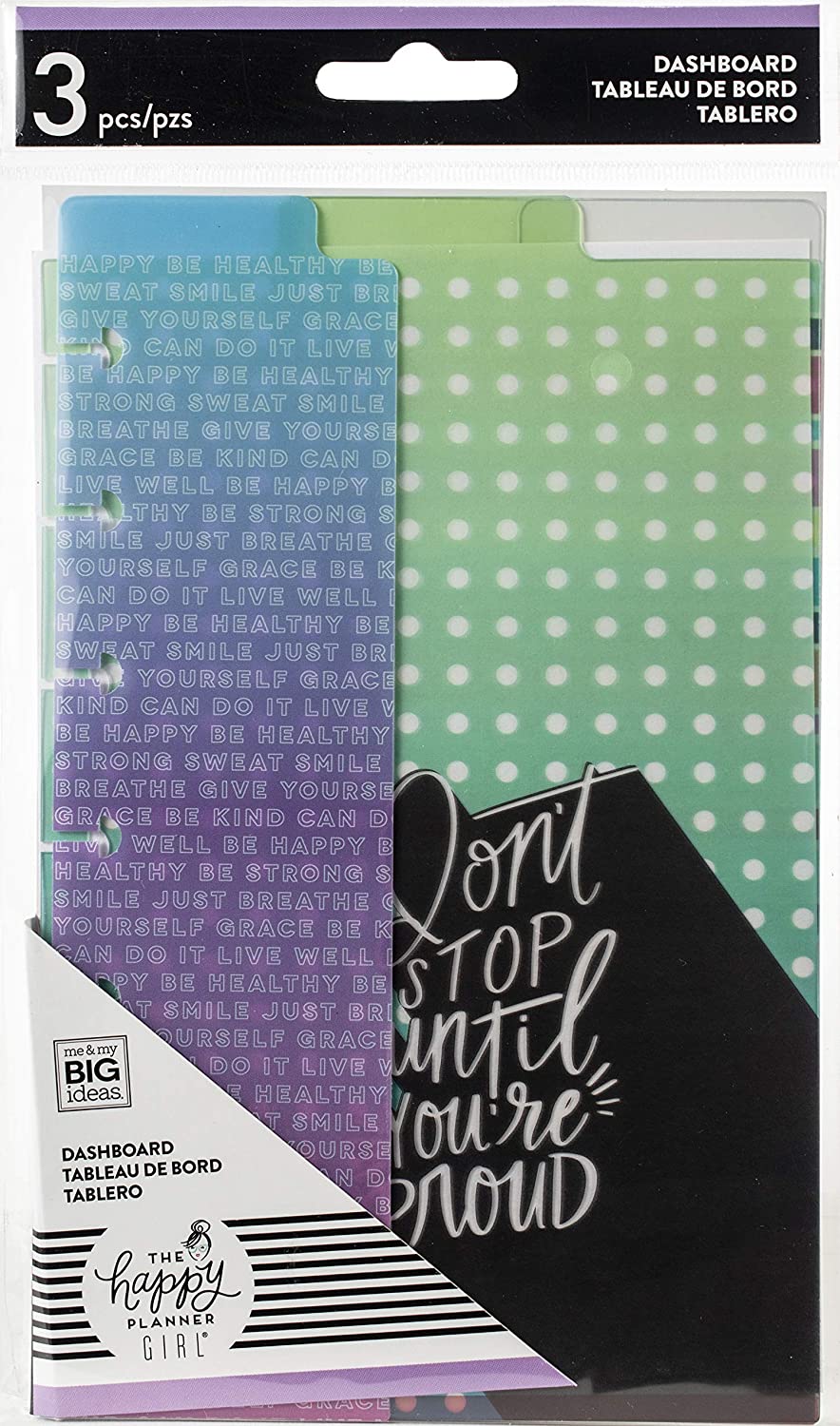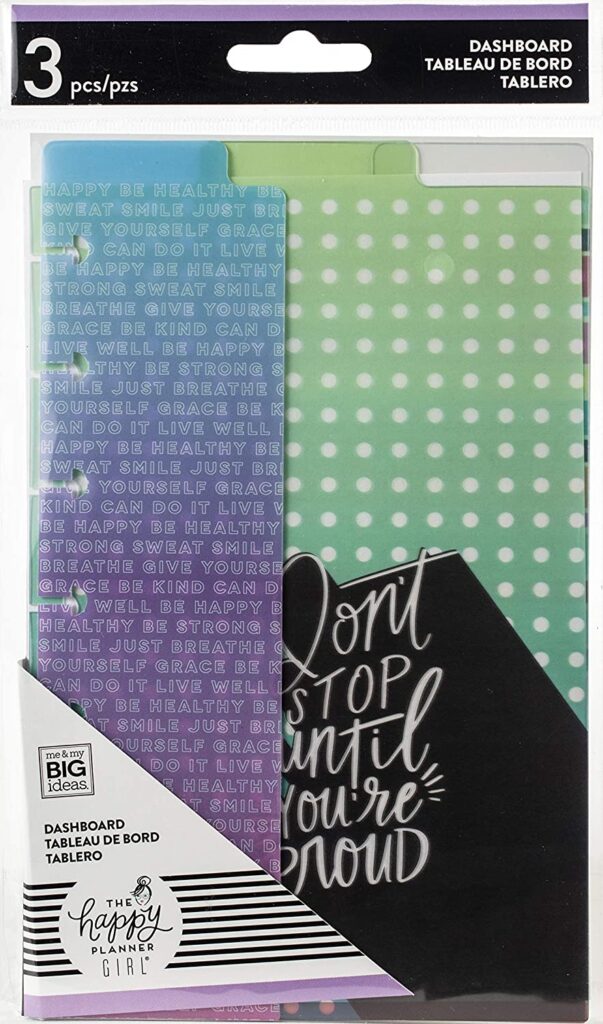 Add these Inspiration Cards to your planner to break up the week. The pack includes 24 cards, including both rectangular and circular designs. You'll also find that 6 have glitter and another 6 are foil.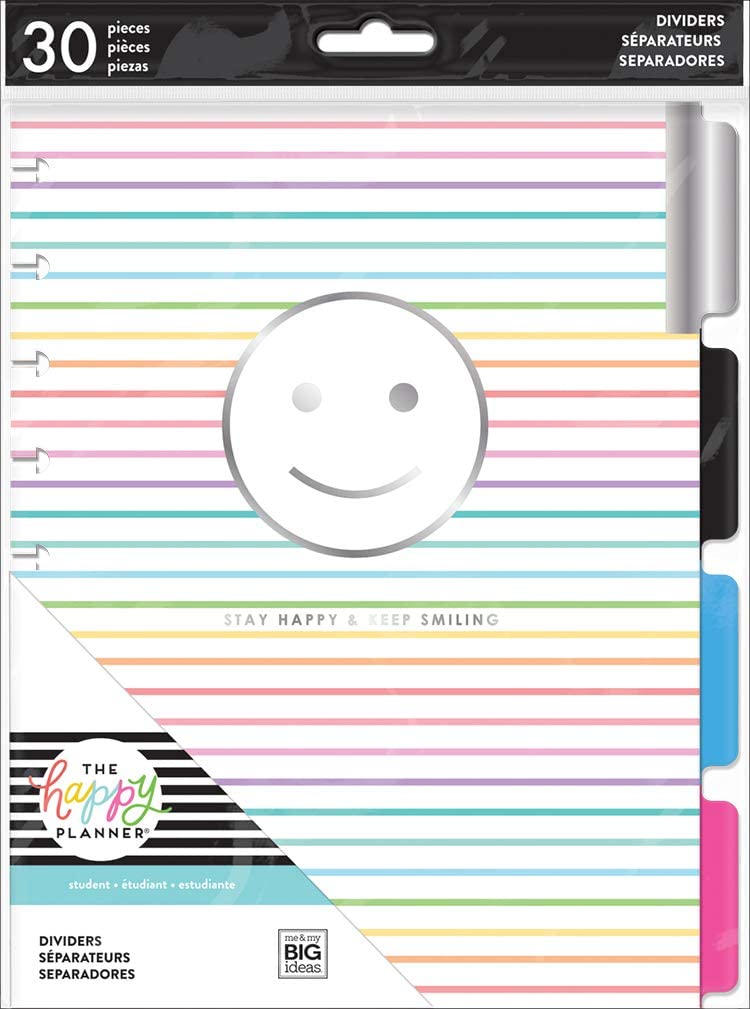 Need to quickly navigate to your notes page or be able to find your birthday calendar quickly? Investing in some dividers is an easy way to do that. They come already disc-punched and even include a sticker sheet to help you personalize your dividers!
I can't tell you how many times I have had loose papers or bills that I need to keep track of and I put them down in a place I'm positive will prevent them from being lost – only to lose them!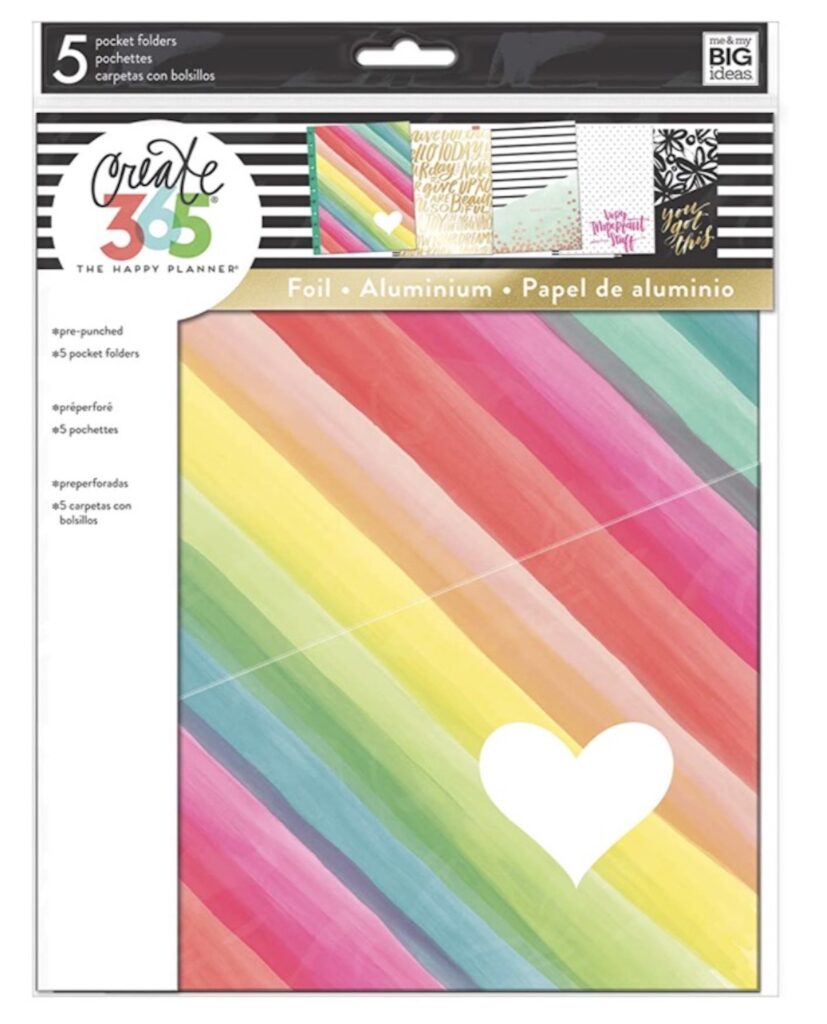 Pocket folders are genius and will guarantee that you don't lose that important bills or school permission forms since you always know where your planner is, right?
I love using these adorable envelopes to hold small things I will surely lose unless they are locked up. I'm talking about things like receipts, stickers, money, checks, etc. They're lifesavers!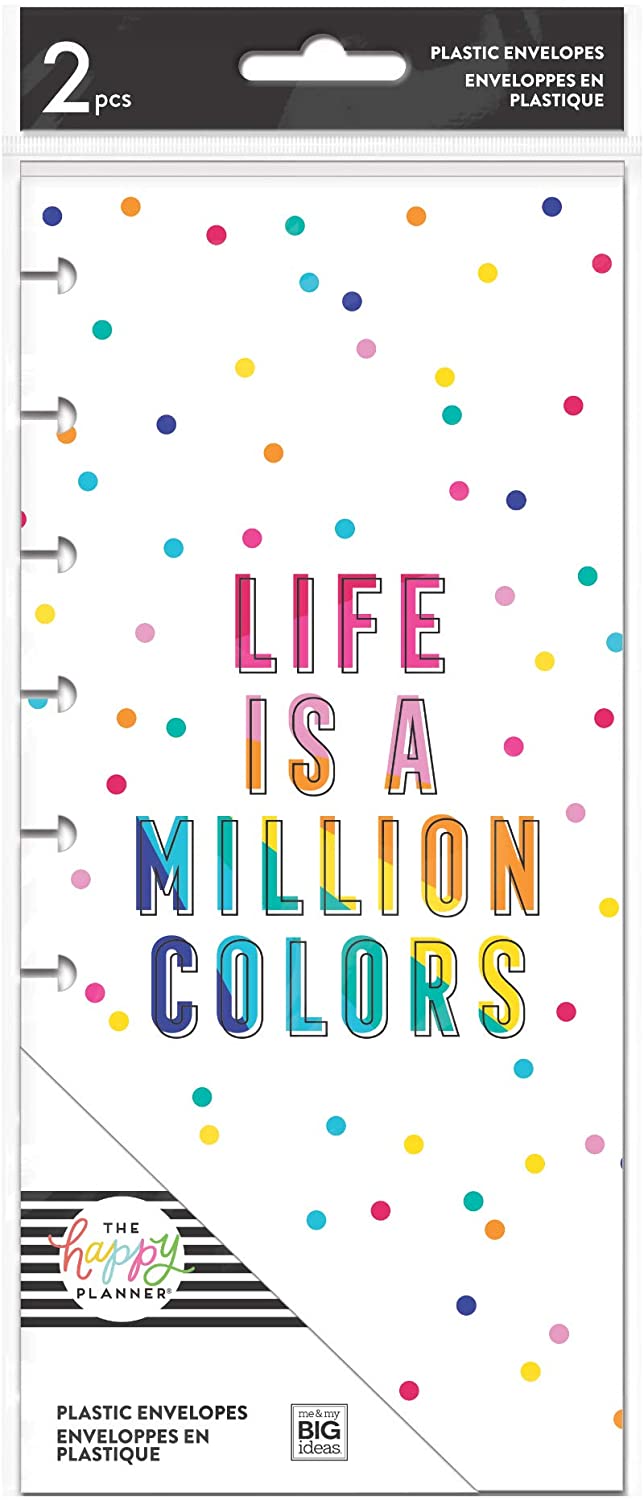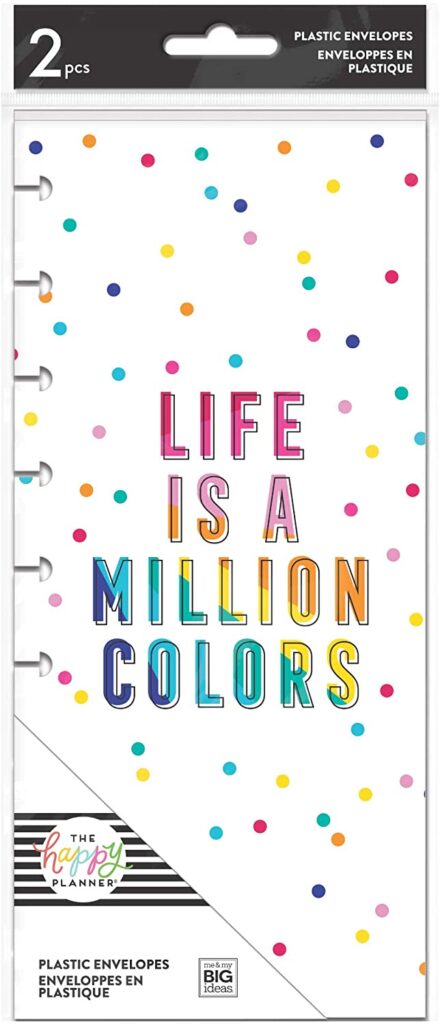 Tabs offer another option to dividers in case you want something smaller or don't need to buy a full divider set. You can use tabs to essentially bookmark important pages in your planner that you want to find quickly or frequently.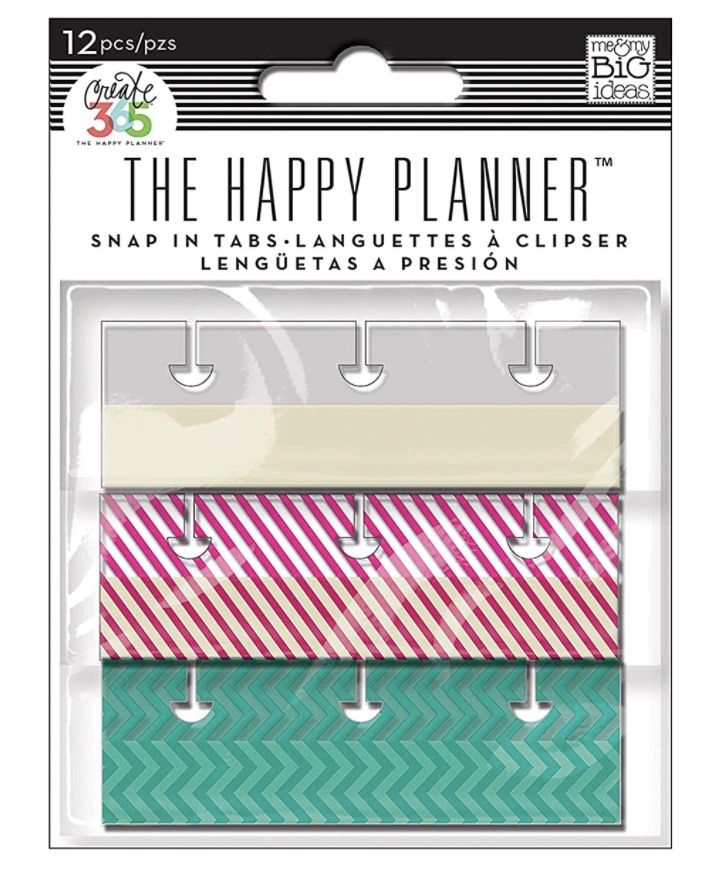 Extension Packs
One of the things that makes the Happy Planner stand out is the ability to purchase focused extension packs to help you rock organization. There are tons of options, but here are some of my favorites.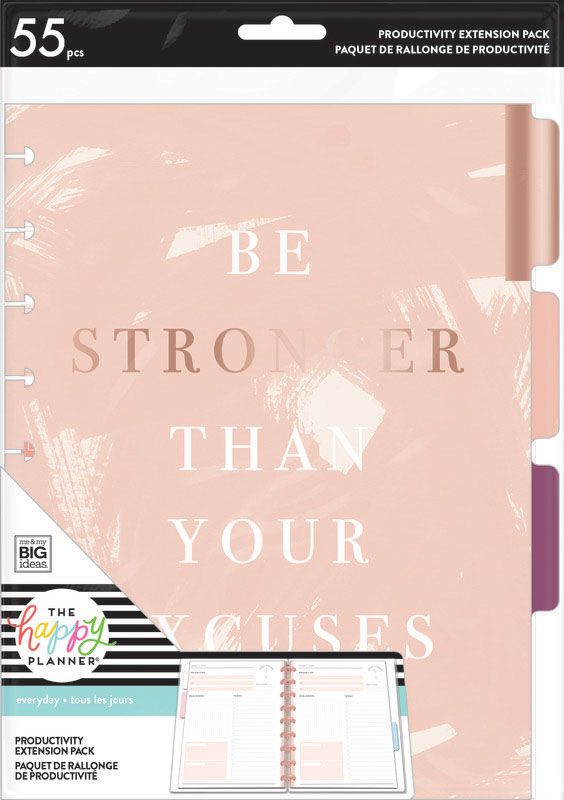 Keep your household running like a well-oiled machine with this extension pack which helps you keep track of: chores, grocery lists, meal plans, budget, and more!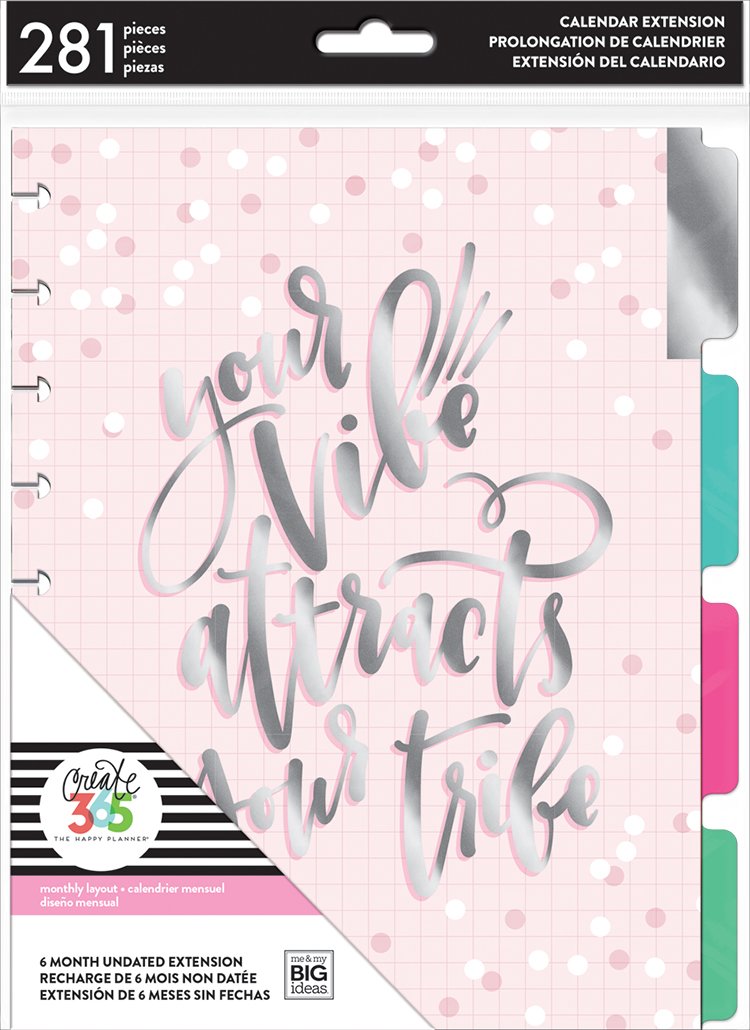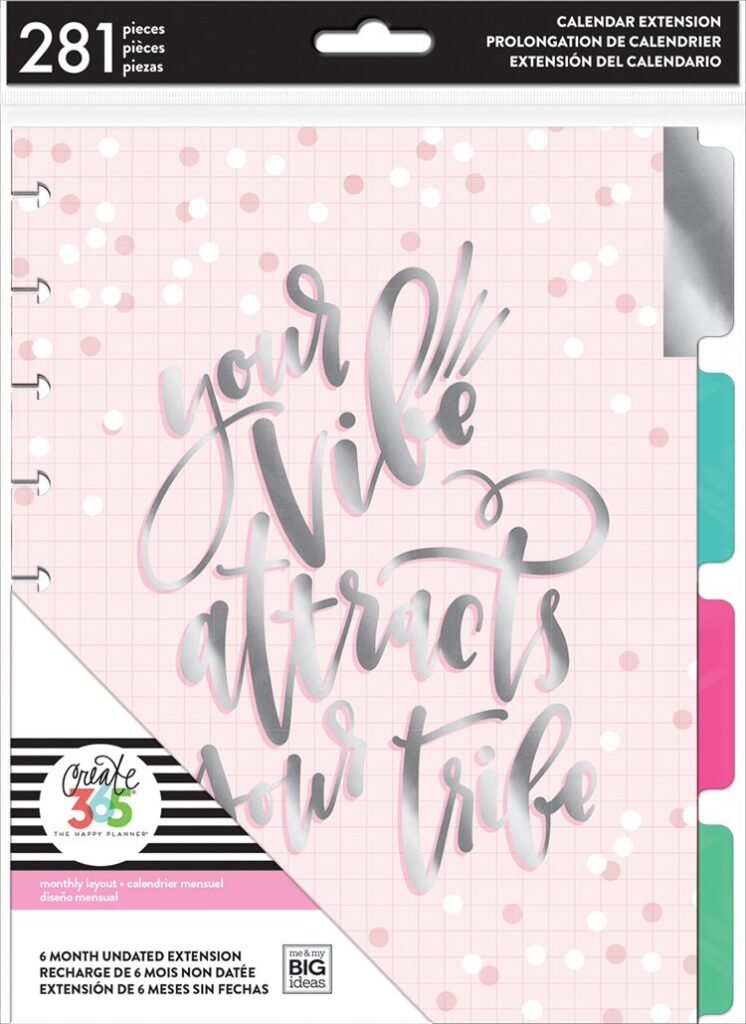 This Happy Planner Monthly insert pack includes monthly layouts along with helpful places for goals, notes, prompts, daily to-do's and more. You can also find simple, plain monthly calendar page inserts.
If you want to extend your calendar just a little longer, this Happy Planner calendar insert pack contains non-dated monthly and weekly calendar inserts to keep you covered. You can also find blank, undated block-style weekly pages if you prefer that style.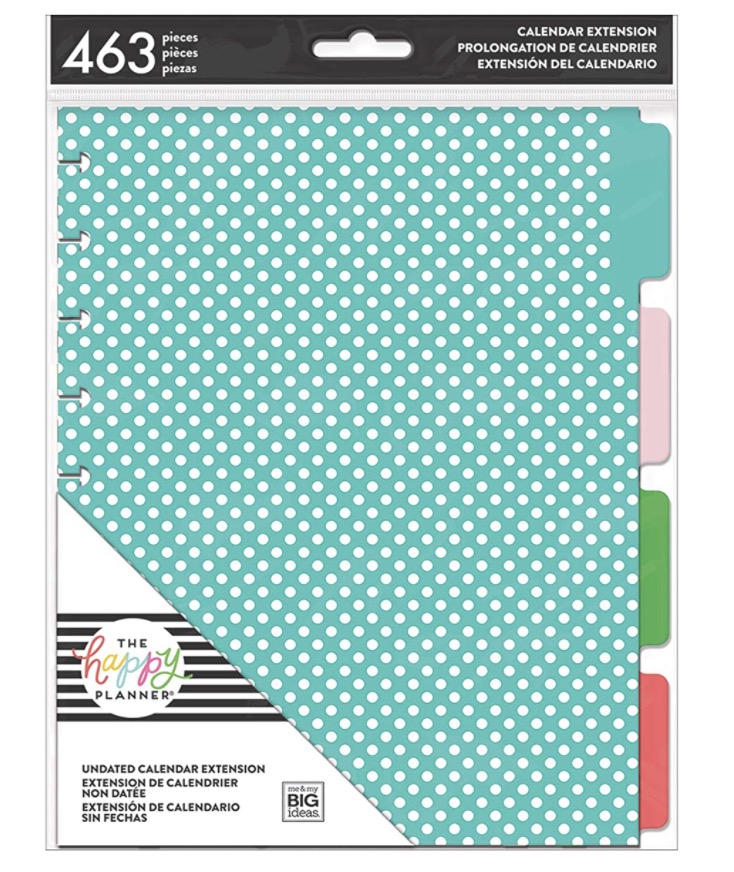 Keep track of your finances with 6-month budget extension packs that include: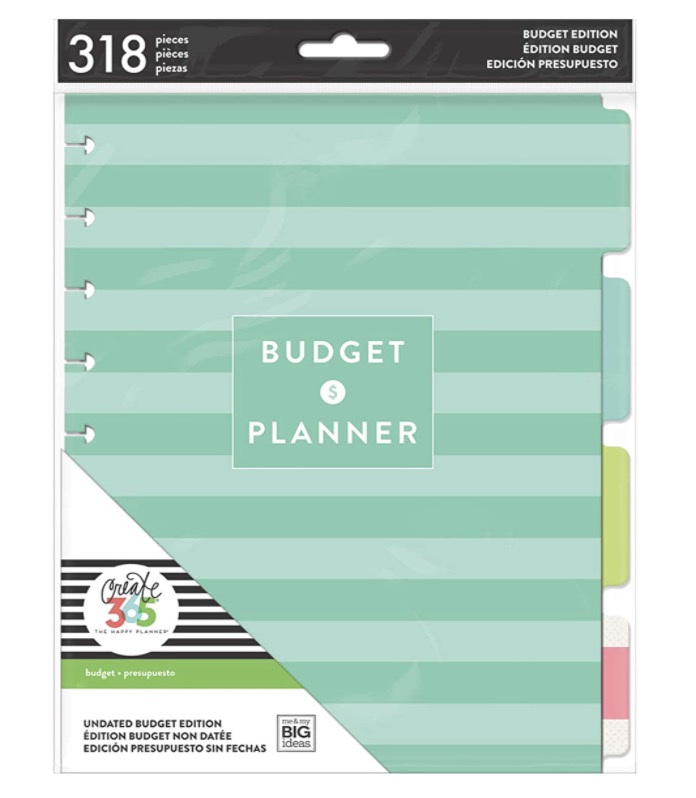 At-a-Glance Monthly Budget worksheets
Expense trackers
Budget Reviews
Bill Pay checklists
Use this 6-month extension pack of non-dated weekly and monthly calendars to help you stay on track with your health journey. This pack also comes with 2 pages of wellness-specific stickers to help you personalize your pack.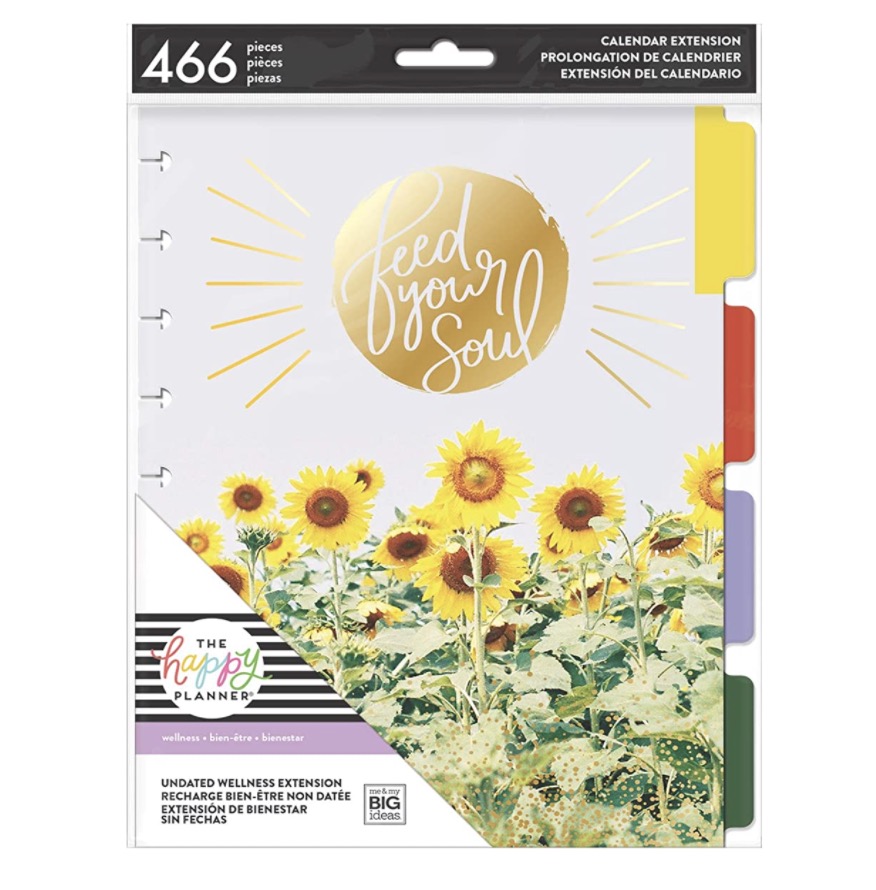 The holidays tend to be an insanely busy time. This holiday must-have helps you keep track of all the details regarding festivities, holiday cards, baking, holiday menus, gifts, notes, and more!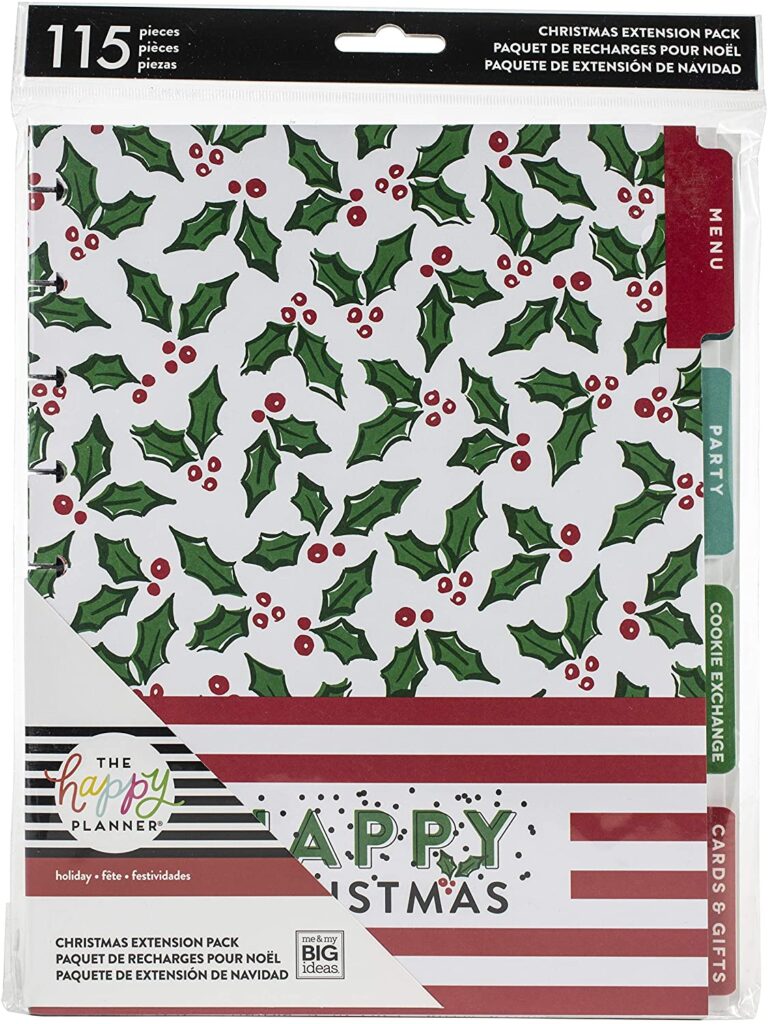 This is just a sampling of the extension packs that are available. Happy Planner also offers extension packs for homeschooling, caregiving, wedding planning, goal planning, and more!
The Happy Planner offers an almost unbelievable variety of paper and page inserts. No matter what you need or what your interests are, there is something for you!
Note: These inserts are available for the classic planner size as well as as Mini Happy Planner inserts and Big Happy Planner inserts.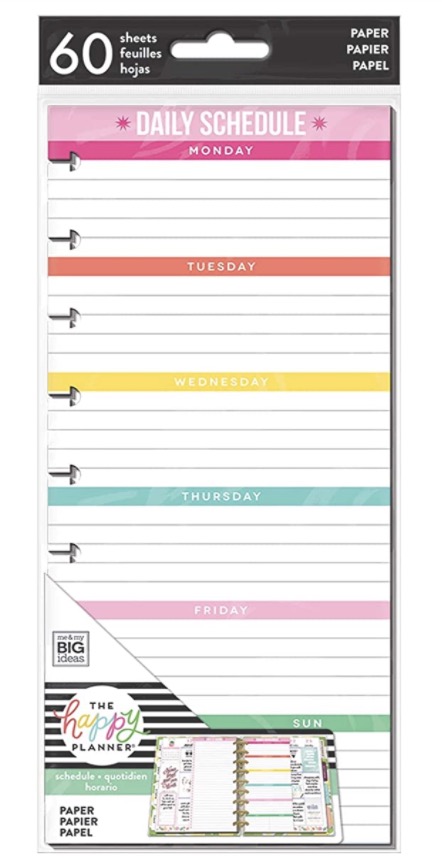 These fun half sheets make terrific shopping lists that you can rip out and take into the store with you so you avoid carrying your entire planner around the store. There are also assignment tracking half sheets, meal planning, expense trackers (and more!) sheets available.
Pre-punched pages that include areas for writing down your get it done list, brain dump of your big ideas, top priorities and more.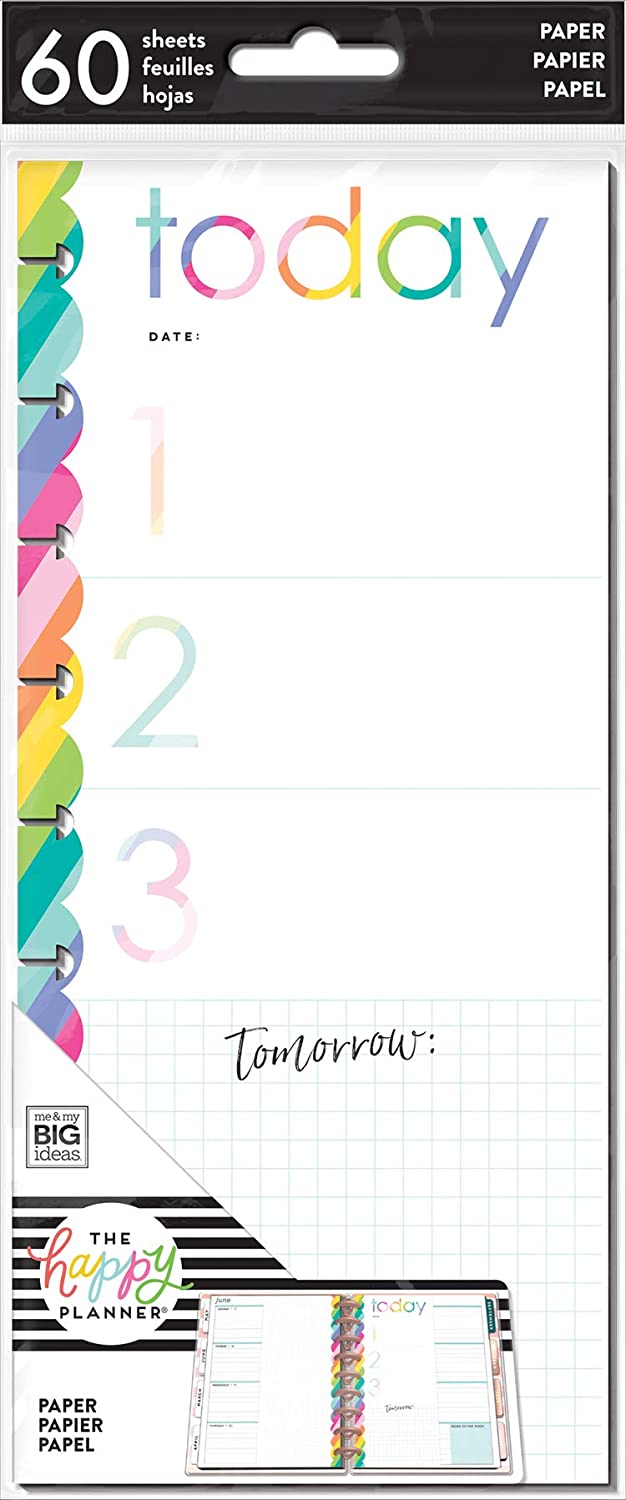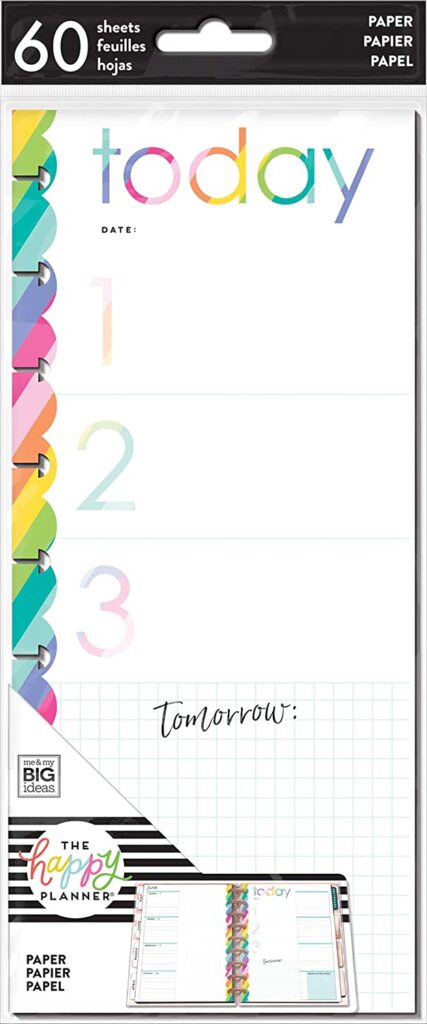 These planner insert pages allow you to view your day's plans at a glance in a colorful, fun way.
Teachers will love these paper filler inserts to help keep track of assignments, projects, students' grades and more!
Fun Personalization Inserts
The Happy Planner excels at providing fun, colorful, and creative ways to personalize your planner. Here are a few of my favorite fun happy planner calendar inserts.
Want to group several pages together in a non-obtrusive way? Page clips are your answer. Whether you choose magnetic, paper clip style, binder clip style or some other variety, it's great to have at least a couple of these to use when you need them.
The sticker packs aren't cheap, but they are one of my favorite inserts to add to my planner. The stickers are fun and there are tons of sticker pack options available.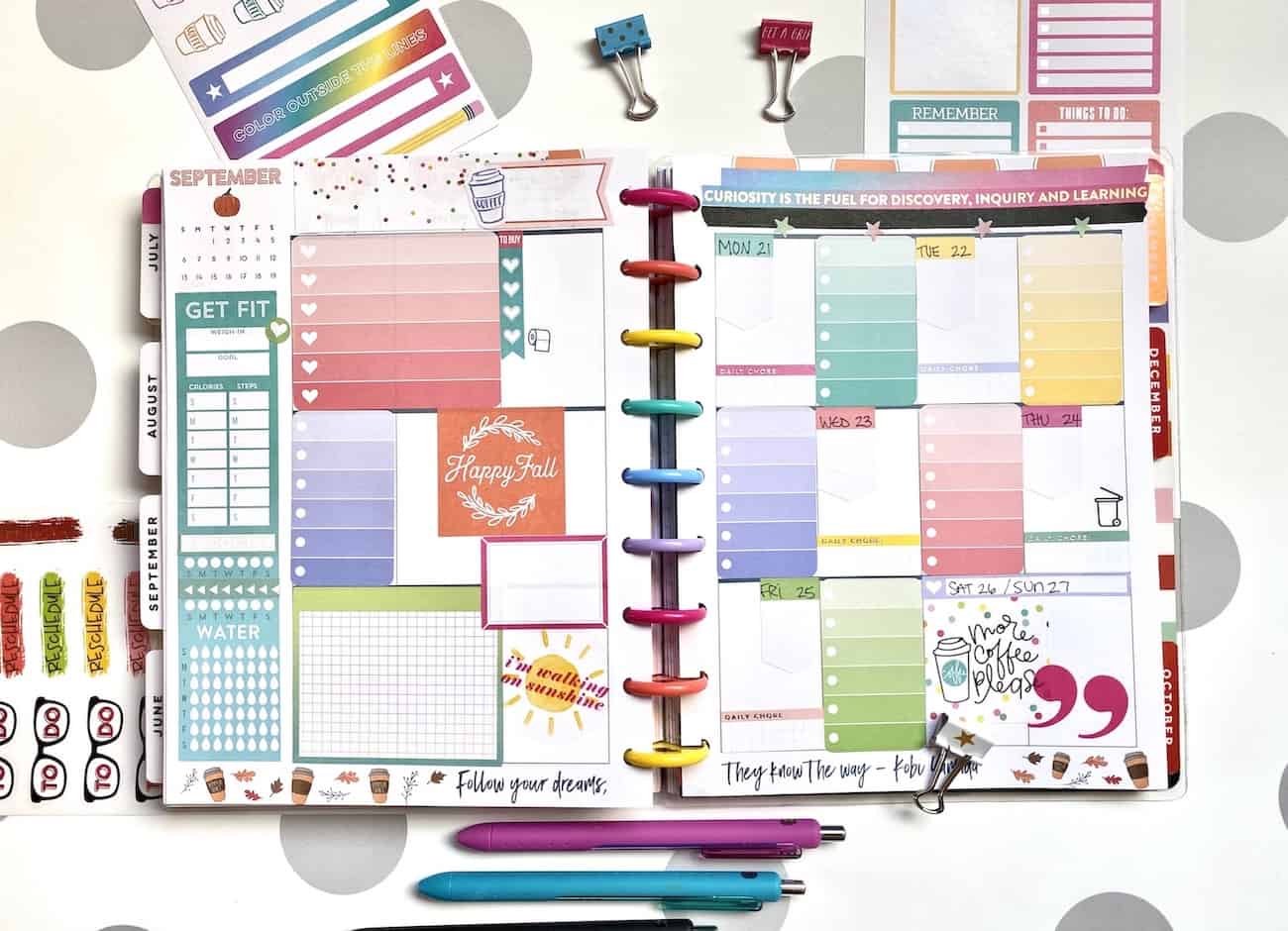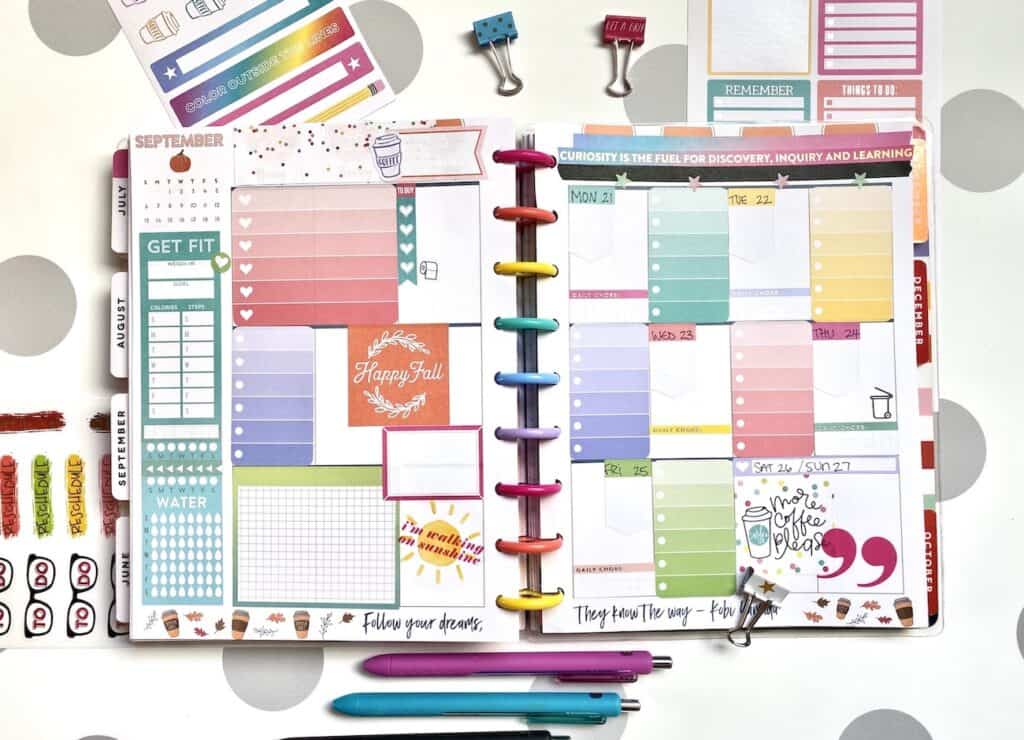 Note: each Happy Planner layout and size requires different sticker packs. If you would like for your stickers to fit perfectly into the spaces or blocks of your planner (yes, please!), double-check the planner system the sticker pack is designed for before purchasing.
How are stickers and sticky notes for your Happy Planner different? Sticky Notes are maybe my second favorite type of planner insert because I can rearrange them! I love flexibility because life is always changing, and I need to adapt to it.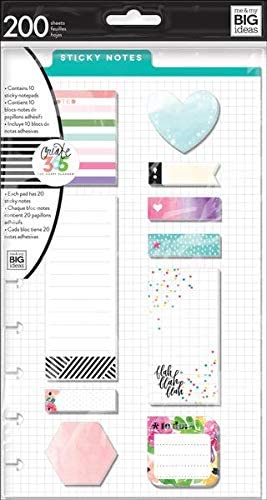 Here's an example of how you might use sticky notes. If you plan to do yard work on Saturday but the weather doesn't cooperate and you can't do it then, you can easily peel the sticky note and move it to another day. No need to cross out or rewrite – just move it.
Where Can You Find Planner Inserts For Your Happy Planner
Depending on what you're searching for, the top three places I would check for inserts would be Scrapbook.com, Amazon, and Etsy or my shop.
You can also get a set of free habit tracker inserts by visiting this post. And learn how to print and punch your own custom planner inserts.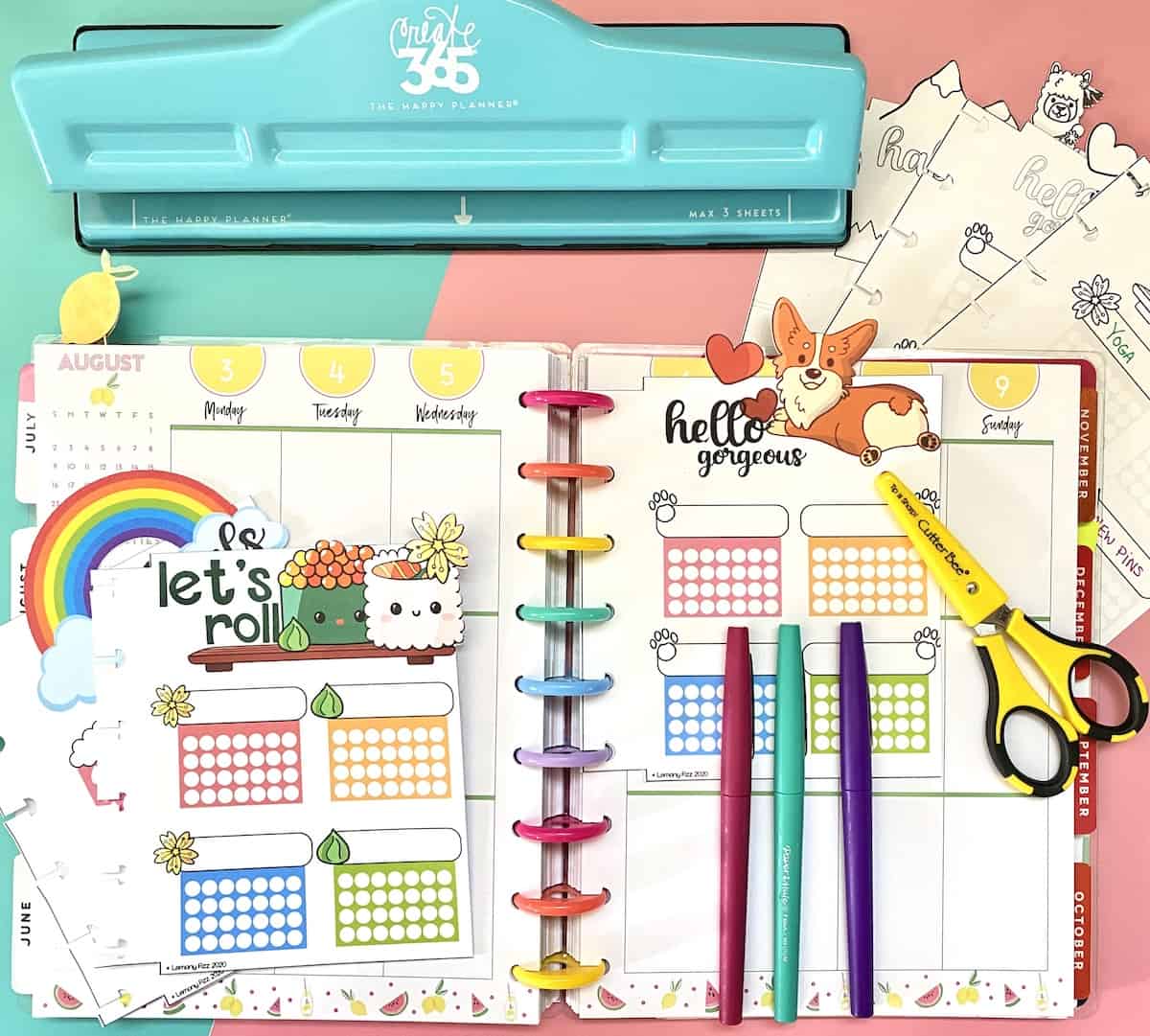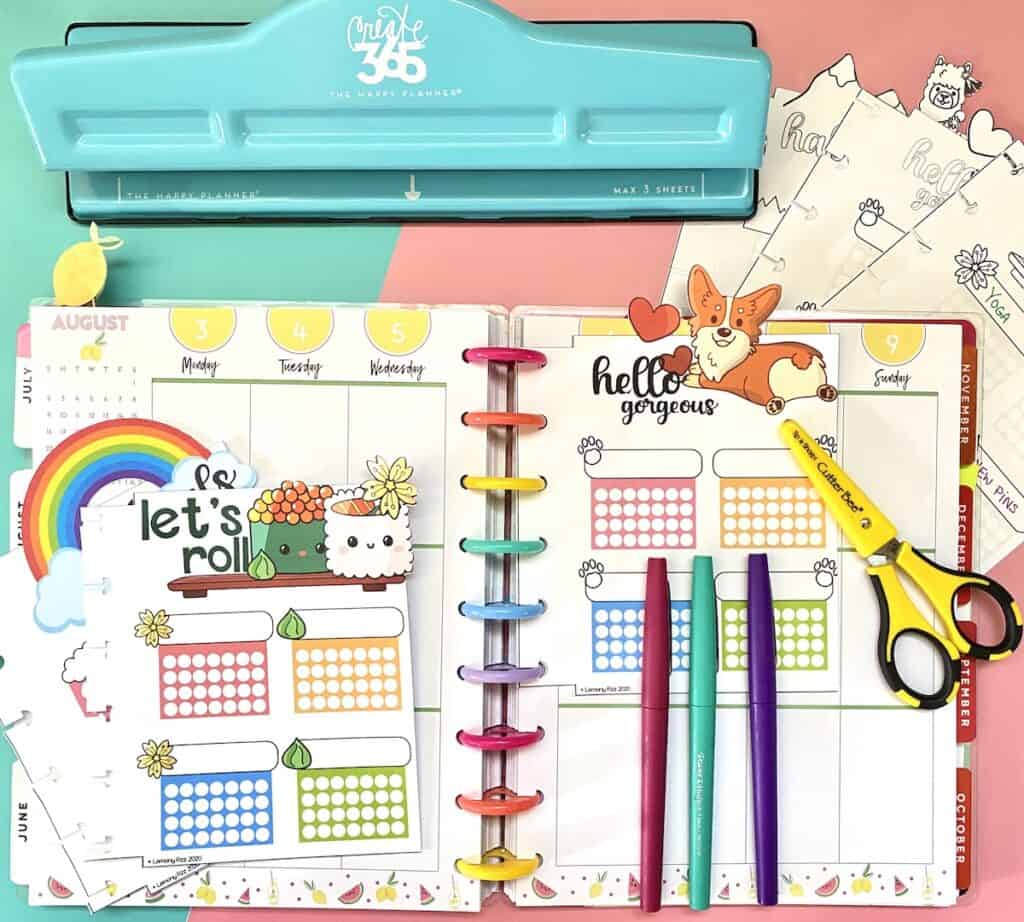 Final Thoughts Regarding Happy Planner Inserts
The Happy Planner offers a huge variety of insert options for good reason: it's hard to make one single planner fit everyone's lifestyle and unique planning needs.
So, by creating a flexible general design, the Happy Planner can work for many people. Then by offering additional inserts covering lots of other single areas, this planner system is so adaptable that it can get nearly anyone's life organized and on track.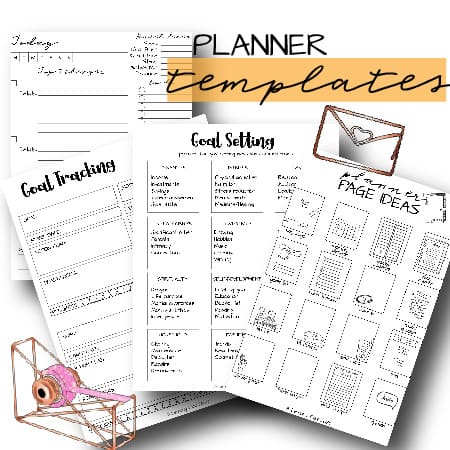 If the cost of buying a basic planner plus a bunch of accessories doesn't fit your budget, then consider investing in a Printable Planner Companion Pack. It's a one-price-fits-all approach that allows you to easily customize your planner without buying extra costly accessories. In the end, it's all about keeping yourself organized and stress-free, right?
More Helpful Posts About Happy Planners