Quick Card Template: Diagonal Cut Flapper
We may earn a small commission for purchases made through affiliate links in this post. For more information go to our Privacy Policy.
Having a quick diagonal cut card template in your stash will save you time and help you use up the papers and embellishments that you already have. Which means making space for new fun supplies *wink wink*.
This card template is a great way to create a bunch of Christmas cards, fast. Change up the pattern papers and the design on the front for variety.
You can also switch the theme. Announcements, birthday cards to have on hand, graduation cards. Take the base and make it yours.
Supplies for Quick and Easy Cards
Diagonal Fold Card Template (get the file in the library)
Cardstock for your card base and the shape
Pattern paper to decorate the front
Stickers, stamps, die cuts, etc. for the greeting on the front and the sentiment inside.
Adhesive of choice (tape runners, liquid glue, foam dots, etc.)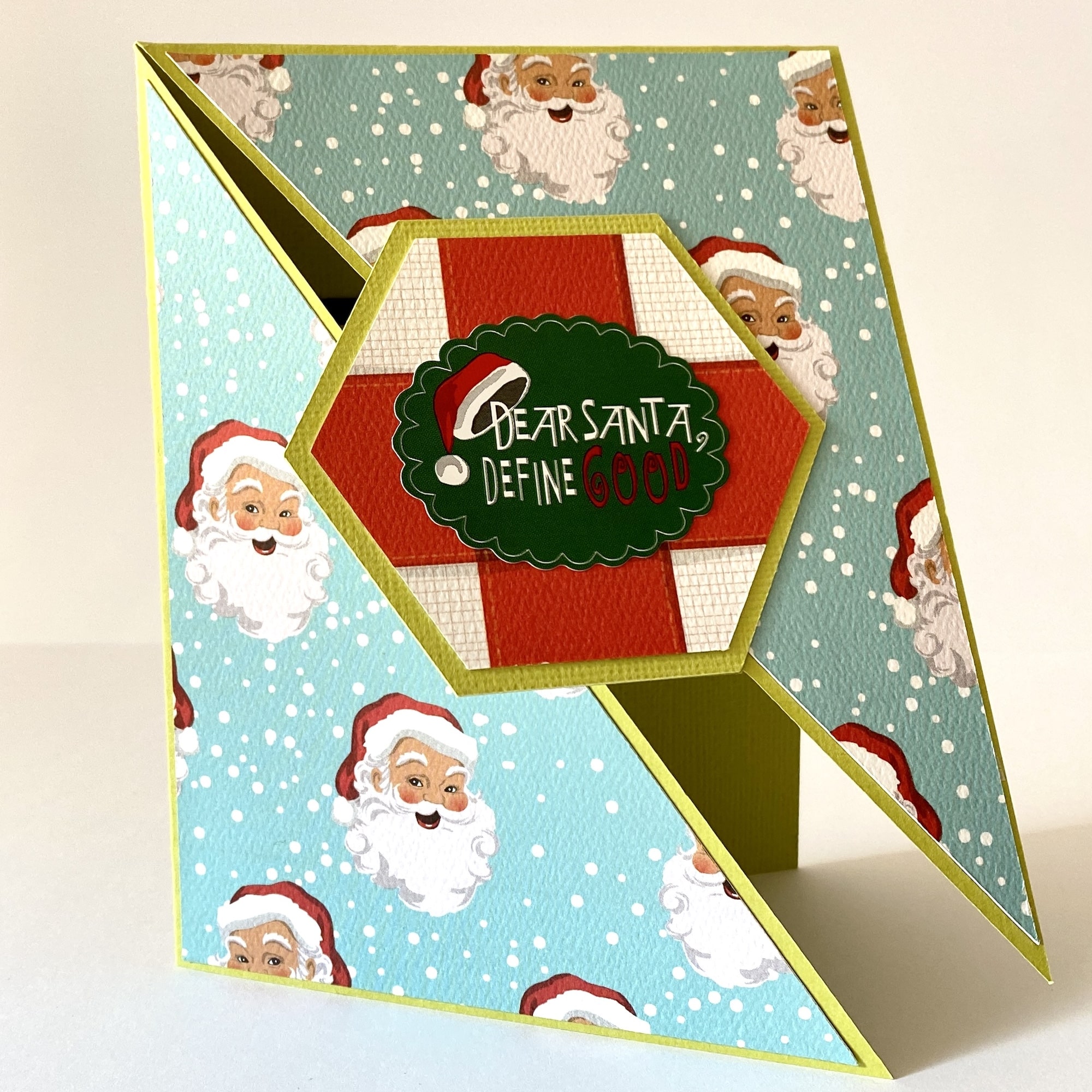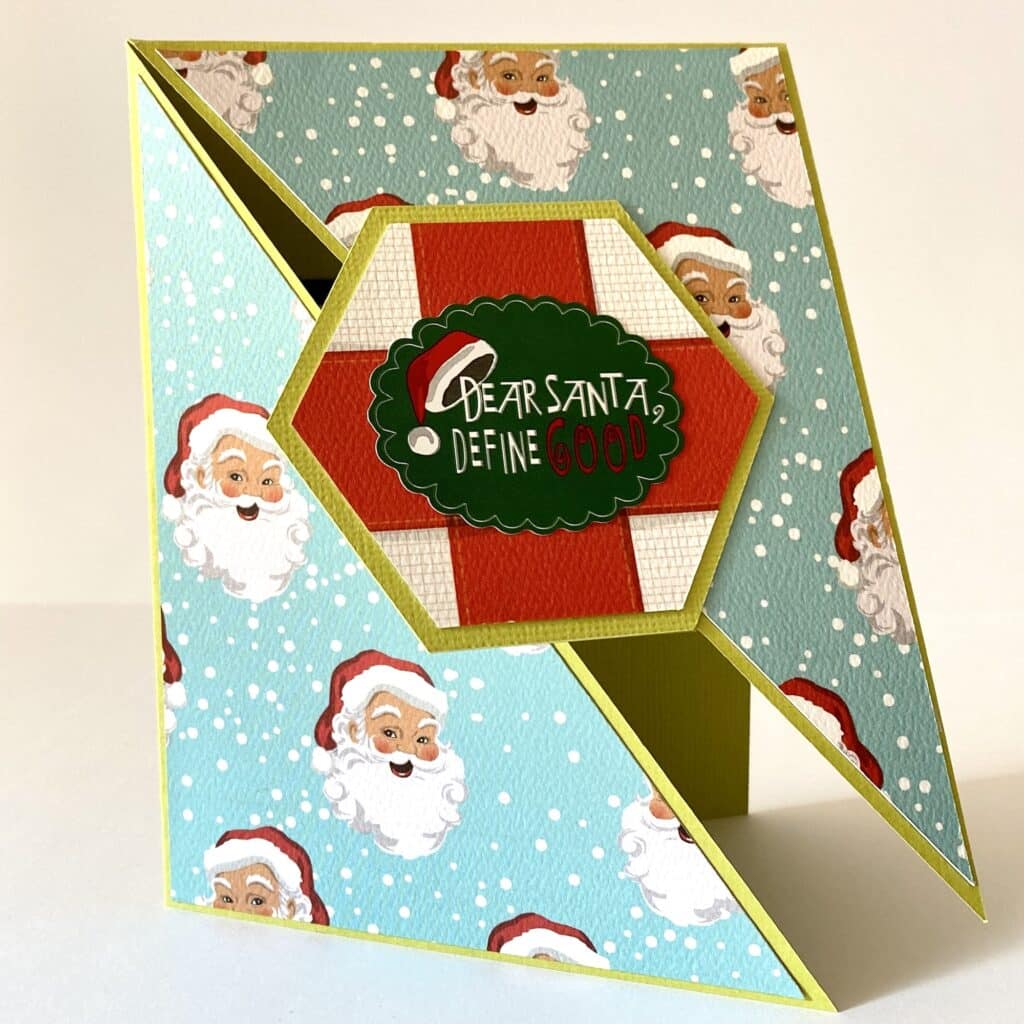 Diagonal Cut Card Assembly
This cut file is super easy to cut out and super easy to mass-produce. If you don't have a cutting machine, you can use the PDF template as a guide and cut your bases by hand. The machine just saves you some time.
Cut your card bases and pattern papers.
Fold the card bases on the score lines.
Attach your diagonal cut pattern papers.
Attach the cardstock (sold color and larger hexagon) to the card front.
Glue down the pattern paper shape over the top of the cardstock one.
Attach your greeting of choice (sticker, die cut, stamped image or quote)
Open the card and stamp, write, or stick down your sentiment.
That's it. Super quick and super simple. These cards measure 4.25 x 5.5 inches (A2 size) when they are all folded and done. I couldn't make a larger size than that because they are double that in height to cut (so the cut file is actually 8.5 wide by 11 inches tall).
Be sure and share your card creations in the Facebook Group: Lemony Fizz Paper Crafters. I'd love to see them.
Two Quick Christmas Card Ideas
Here are the two cards that I made really quickly in the video. I didn't edit anything out and probably spent more time explaining the set up and supplies than it actually would have taken me to assemble these.