3 Simple Pop-Up Card Templates and Ideas
We may earn a small commission for purchases made through affiliate links in this post. For more information go to our Privacy Policy.
Pop-up cards just add that extra wow. It looks like you spent forever planning, prepping, and designing these cards. Really, they are very simple and easy to make. Using these simple pop-up card templates you can make a handful of cards in one crafting session.
Materials to Make Pop-Up Cards
Cutting Machine: Cricut, Silhouette, ScanNCut (or the PDF included in the template download so you can cut by hand as well)
Simple Pop-Up Card Templates SVG
Cardstock papers (for your card base and any decorative elements or base colors)
Pattern scrapbook papers to fit your theme of choice
Die cuts, stickers, stamped images, etc.
Embellishments
Tips and Tricks to Make a Simple Pop-Up Card
These free templates for pop-up cards are really simple to put together. You could just cut your base out of a color, fold on your score lines, and glue a few embellishments on. That alone would be a great way to make a simple yet elegant card.
For those of you who want to take it up a notch, pull out the pattern papers. Cut your paper using your machine and the SVG pattern provided or trim them by hand. Each of the end pop-up tabs measures 3/4 inch deep. The center pop-up tab measures 1 1/4 inches deep. They are about one inch wide. I just used a pencil to mark the edges and then trimmed with my paper cutter.
The only other thing you need to decide is if you want to cover the slots where the tabs pop up or leave them open. Either way works and whichever you choose will still look good. Most people will be noticing your pop up elements more than the design under them.
Once you have your card base covered with your pattern paper of choice, you can start adding embellishments and sentiments.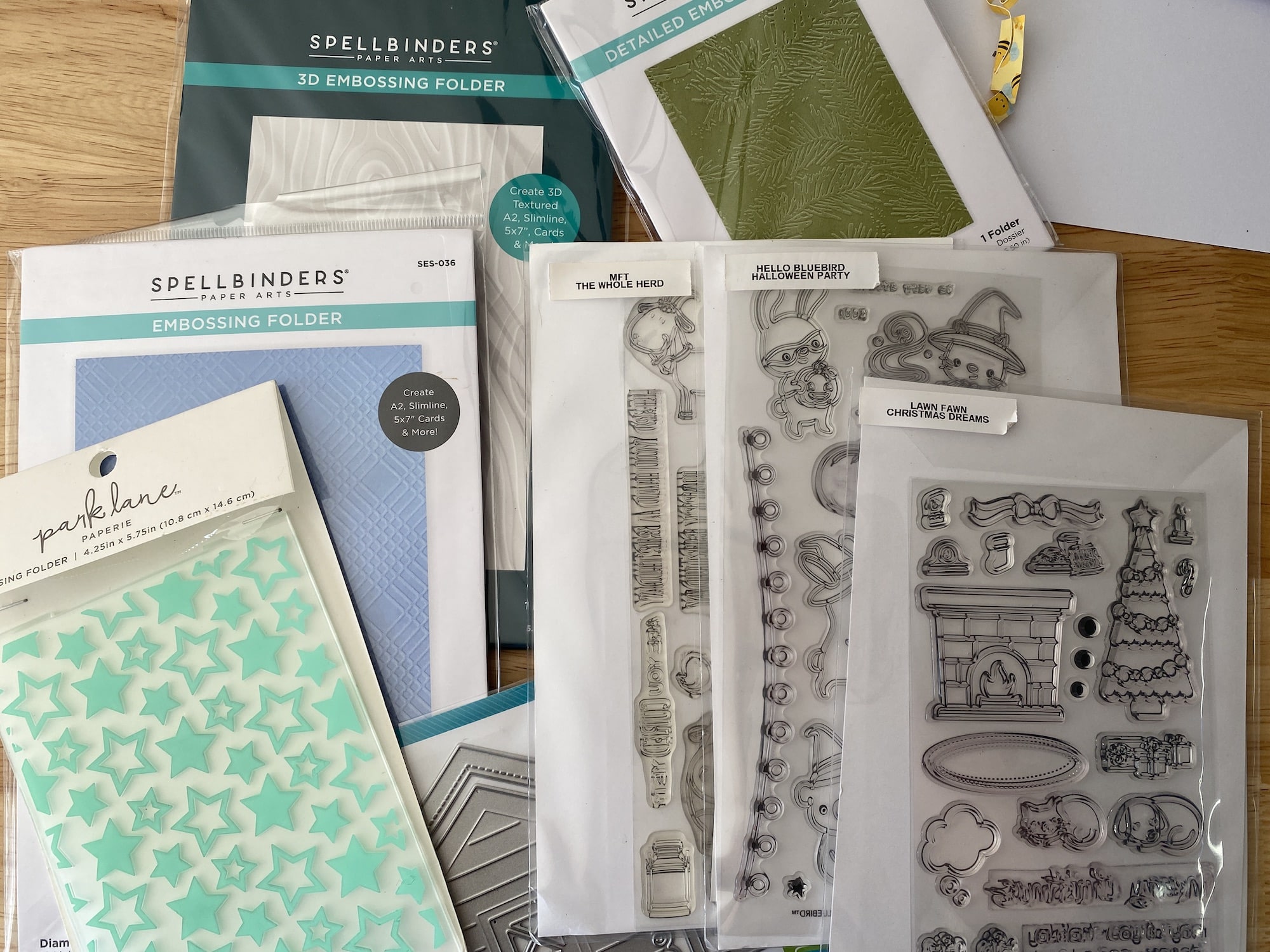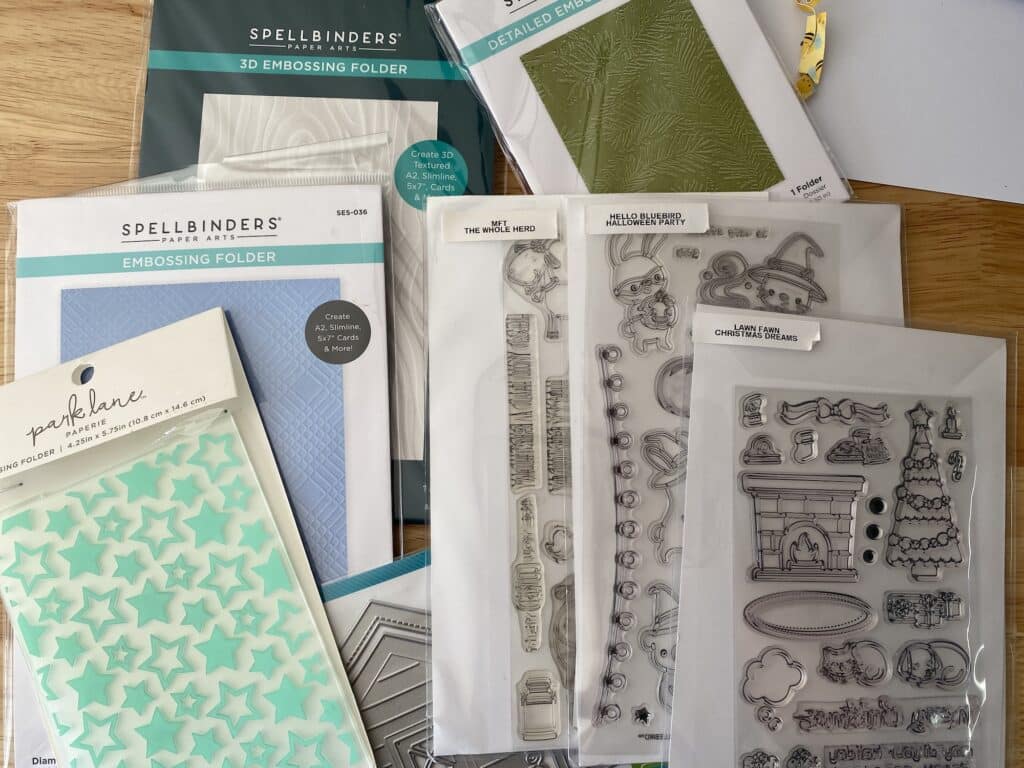 Embellishing Your Cards
This is the fun part. Cut out your colored stamped images, cute stickers that you put down on paper, die cuts, or even the characters from your favorite pattern paper.
Arrange them in a diorama style on the pop-up tabs. Make sure you leave a little bit of space where they should be "on the ground" so they don't curl when the card is closed.
Include your sentiment on matted cardstock or attach it right to the card page.
Free Cricut Pop-Up Card Template Ideas
Herd You Had a Birthday
For this card I used the My Favorite Things stamp and die set: The Whole Herd and the Lawn Fawn Cabin die set. This is a quick and easy "how to make a pop up birthday card" method.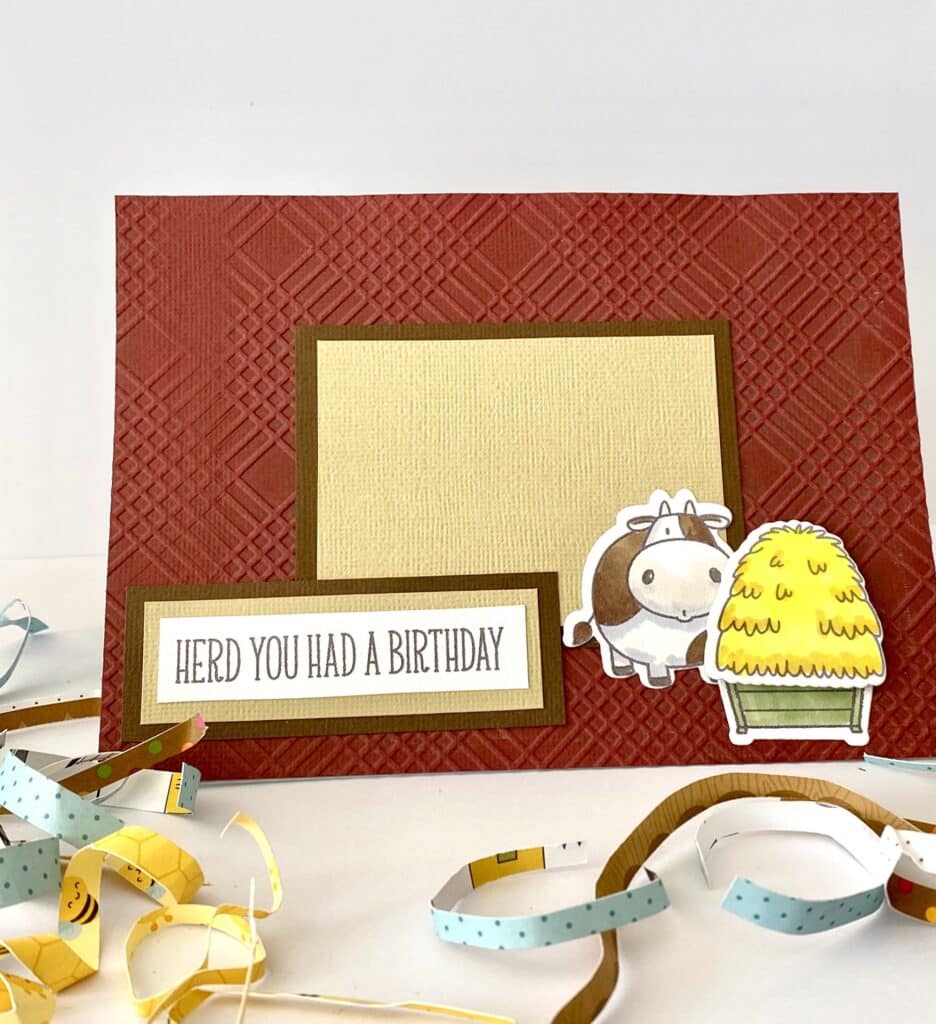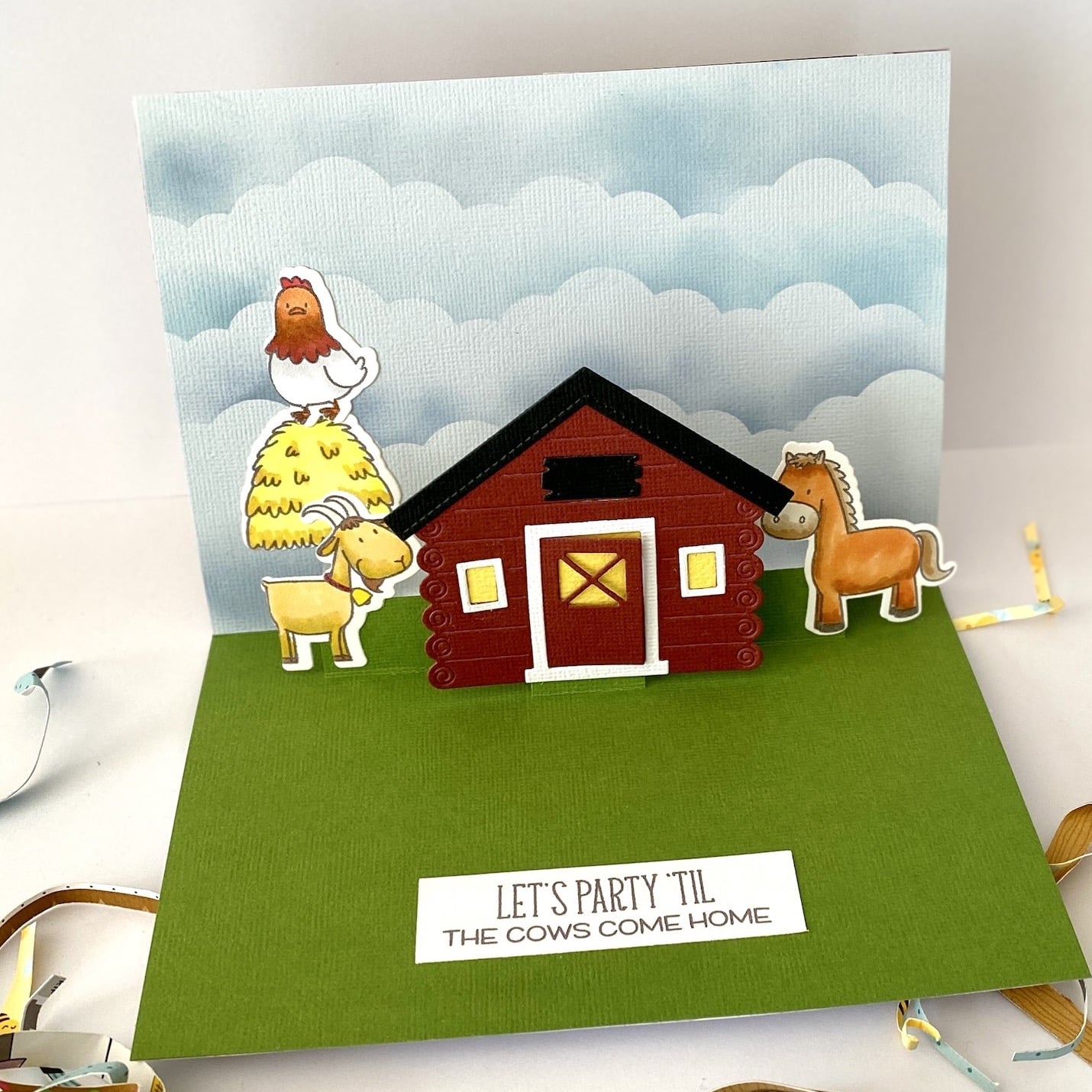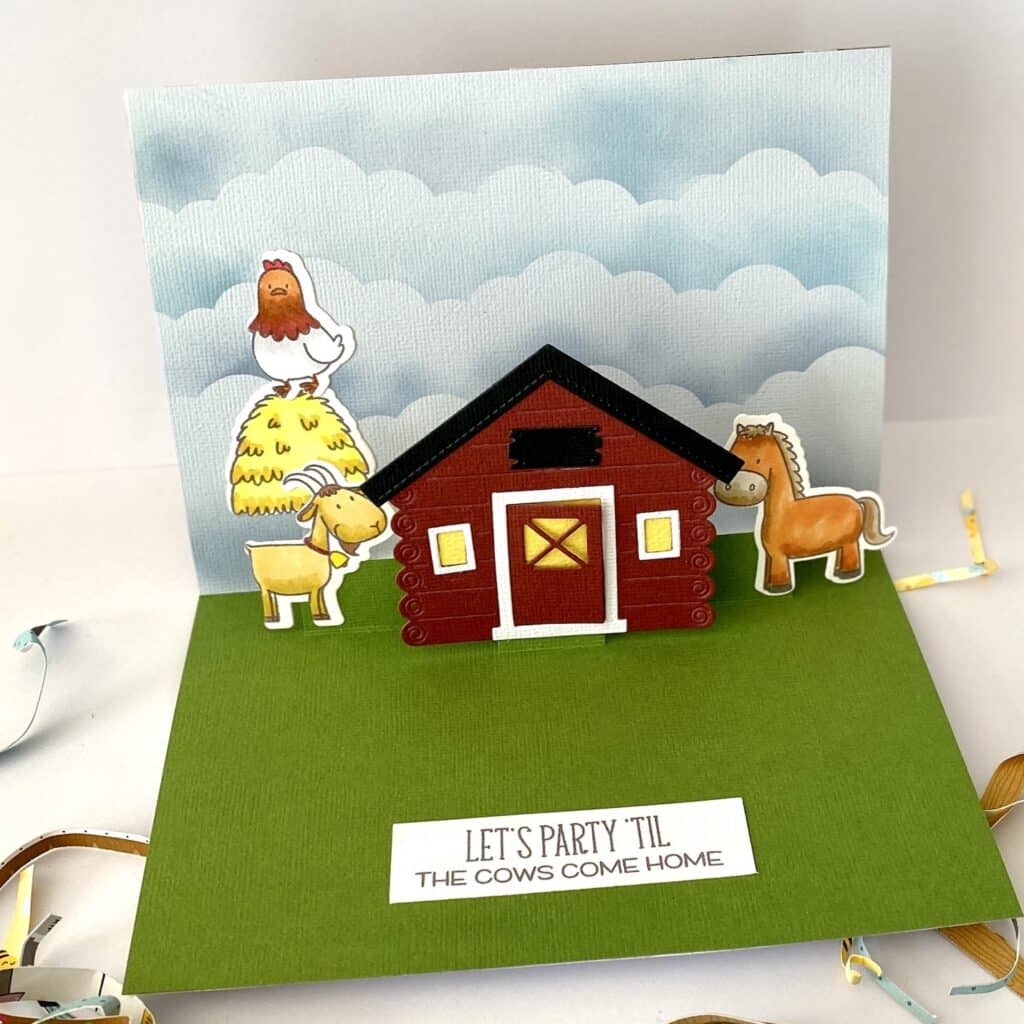 Trick-or-Treat
This card was made with Hello Bluebird's Halloween Party and some tags from Monster Madness by Doodlebug, Inc.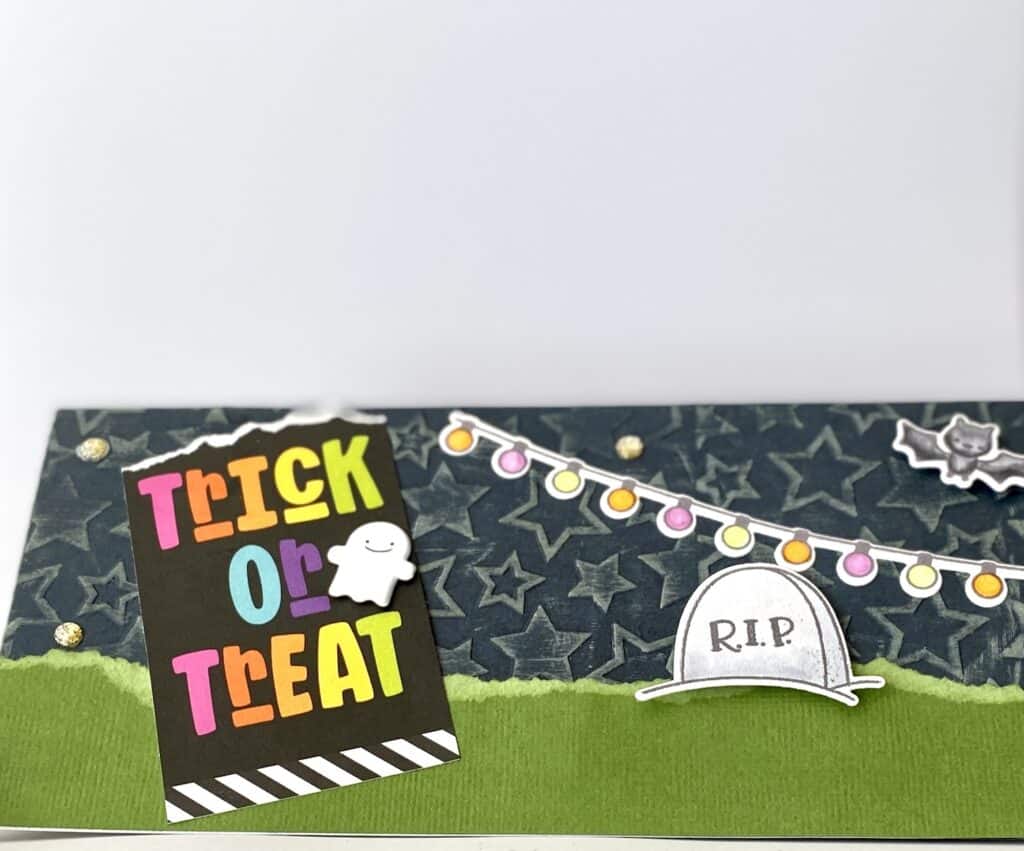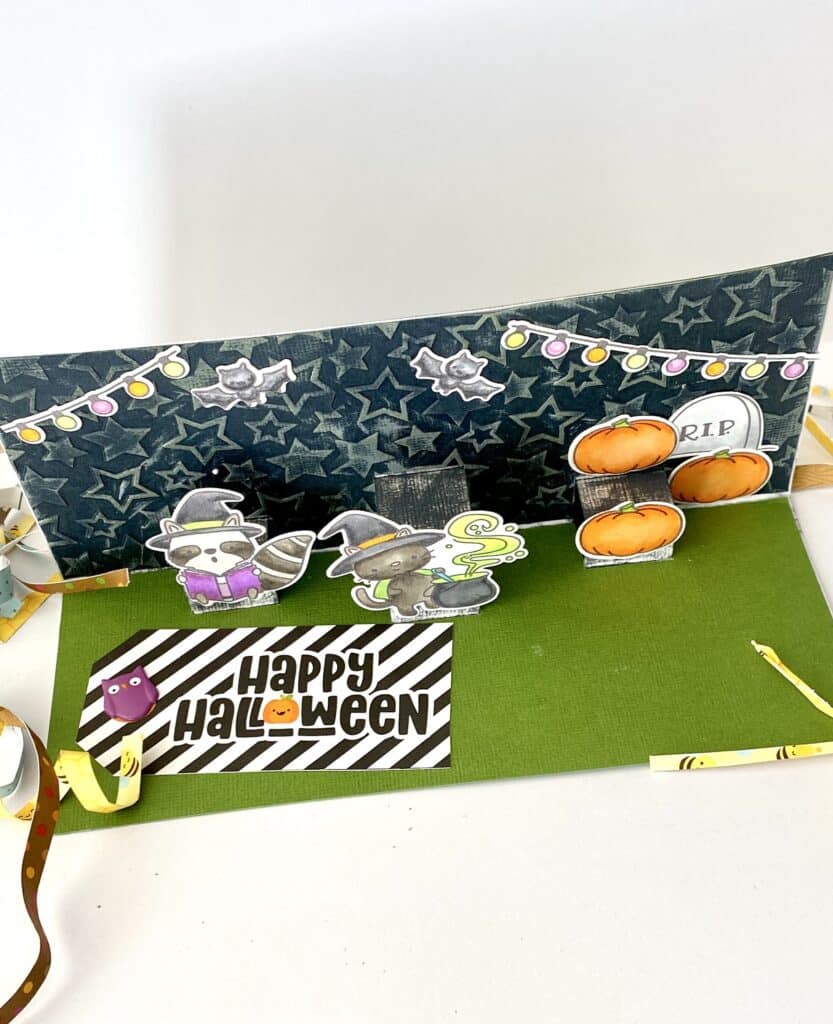 Season's Greetings
For this card, I cut out characters from the It's Snowm Time paper pack by Craft Consortium.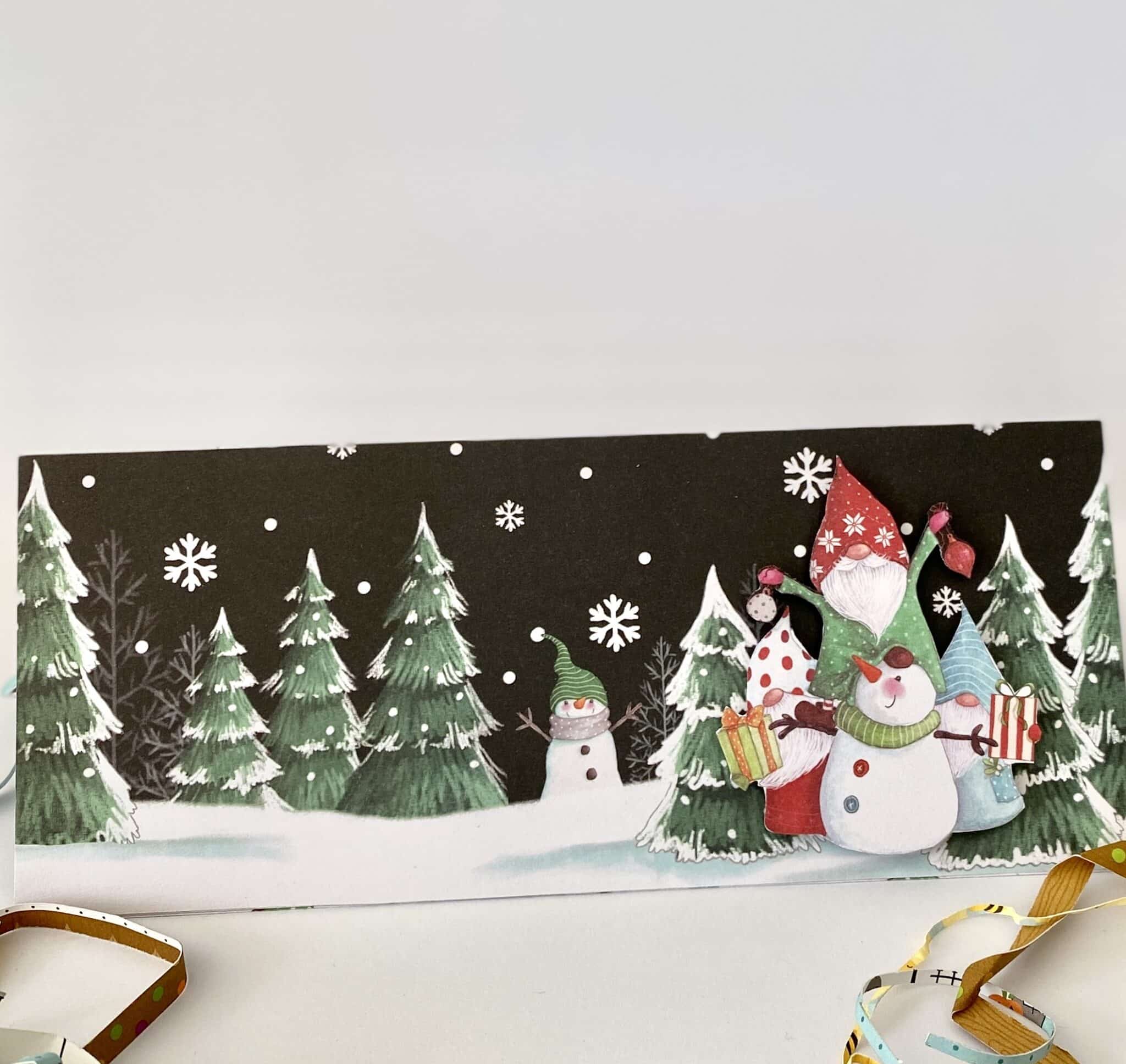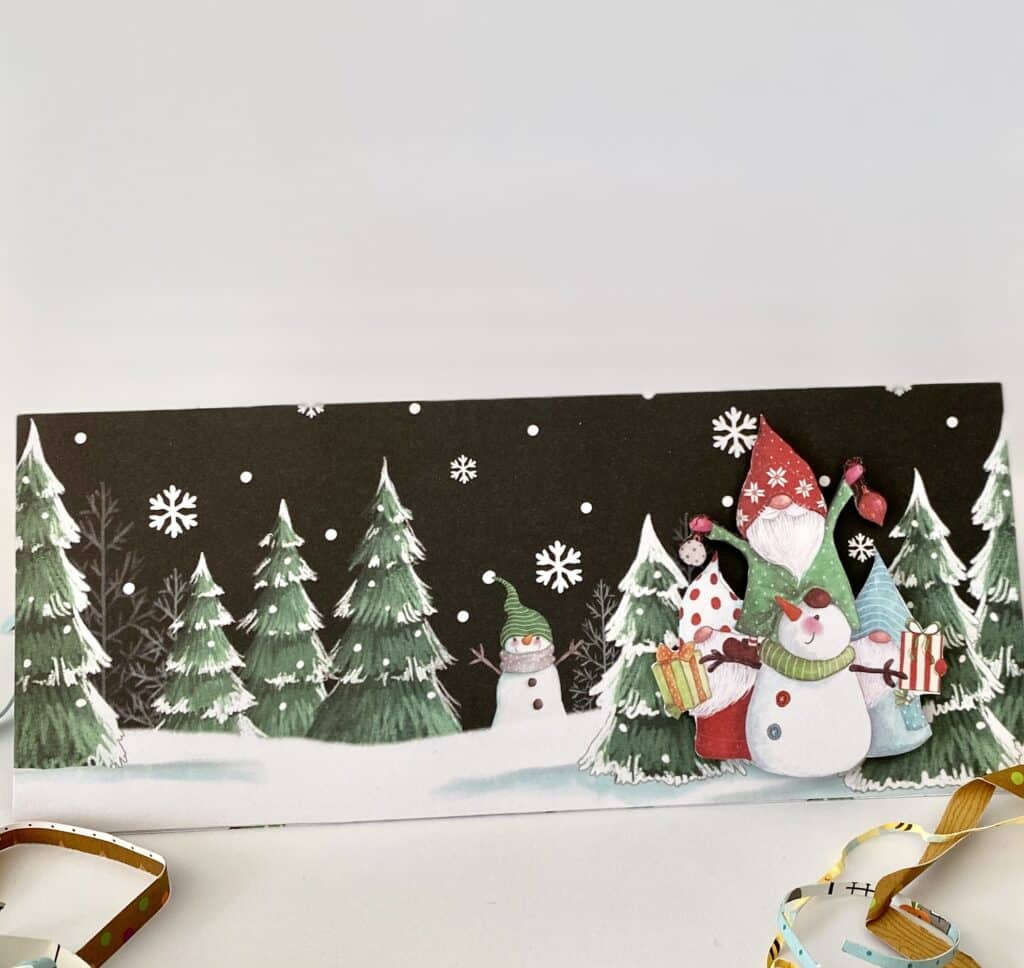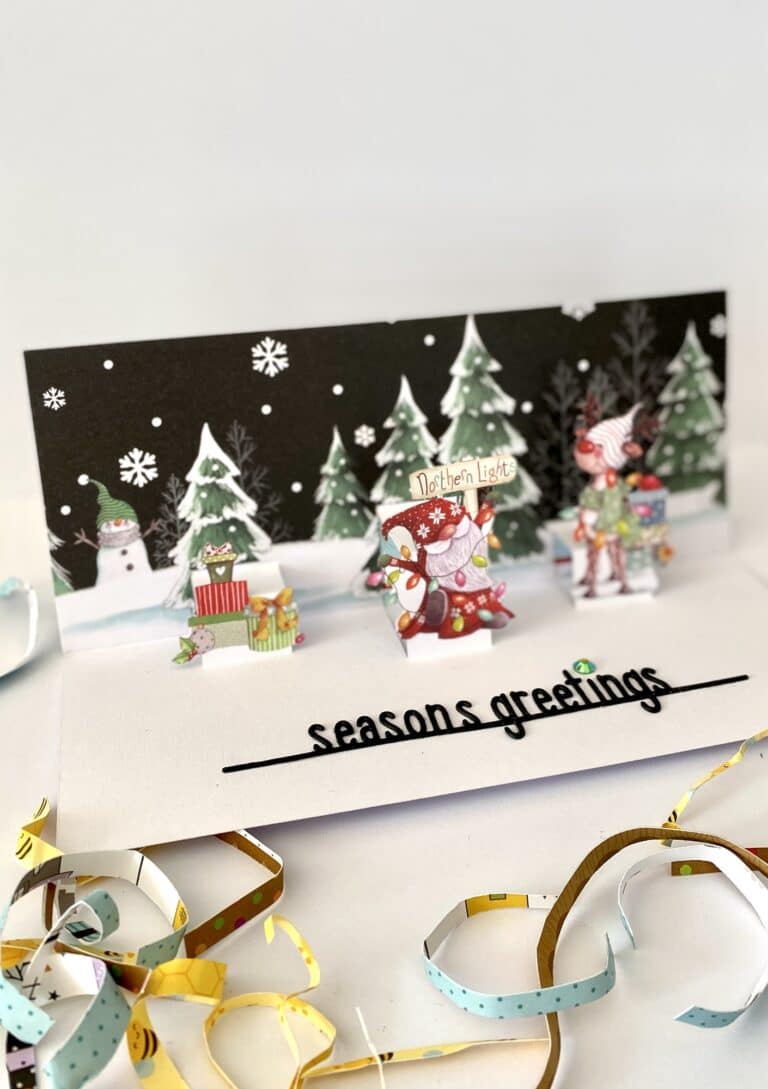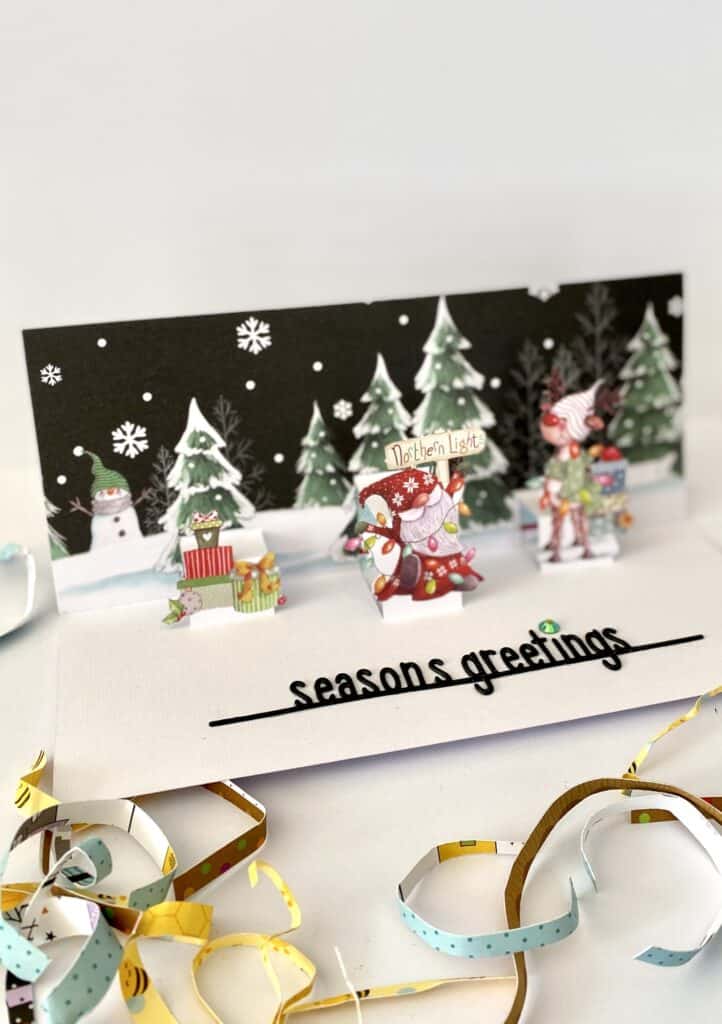 Merry Christmas
This card was made with pattern paper from Craft Consortium's It's Snowm Time and Lawn Fawn's Christmas Dreams stamp and die set.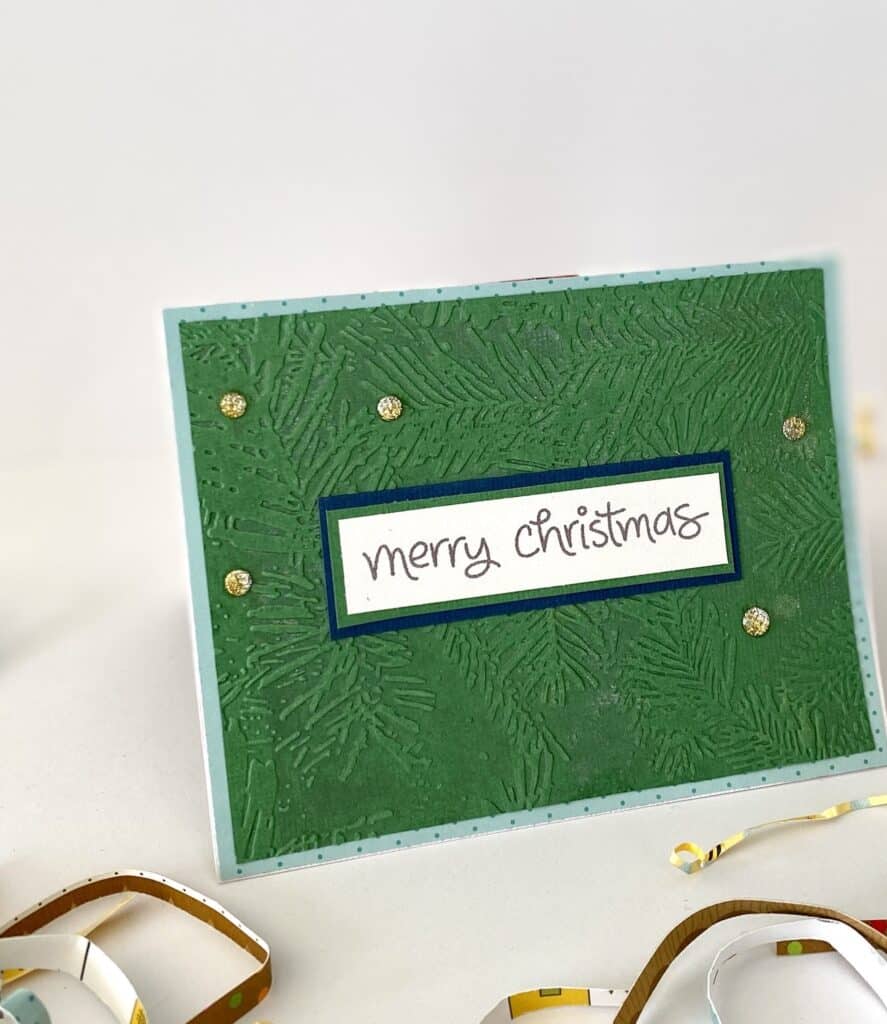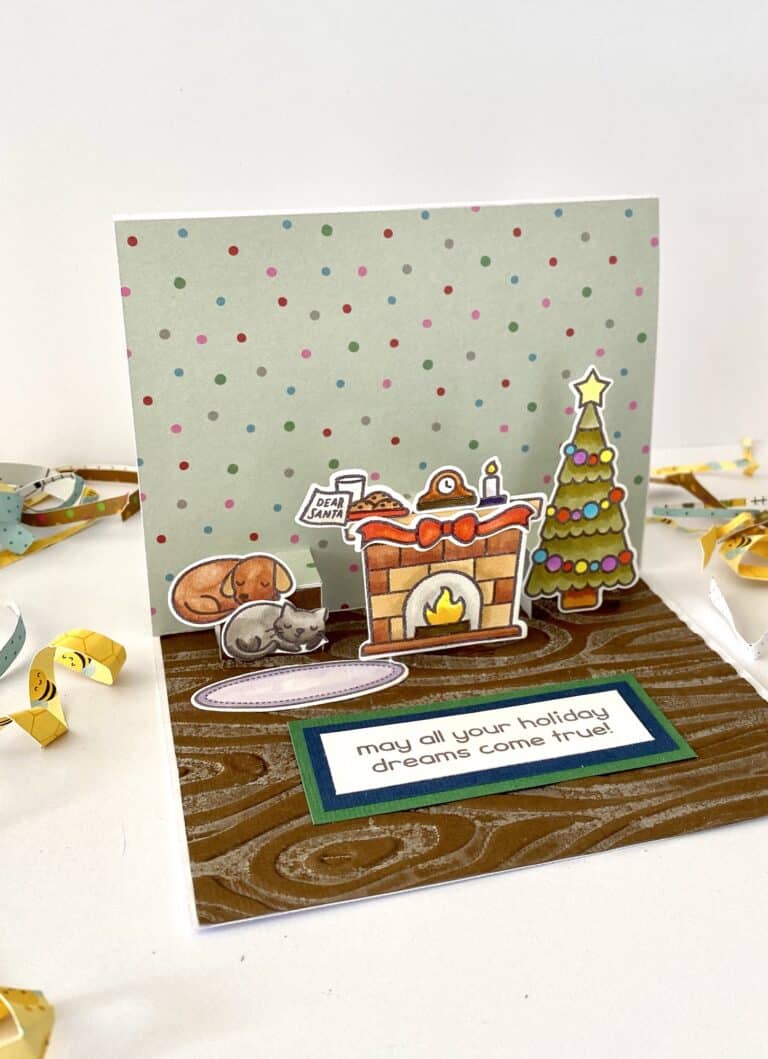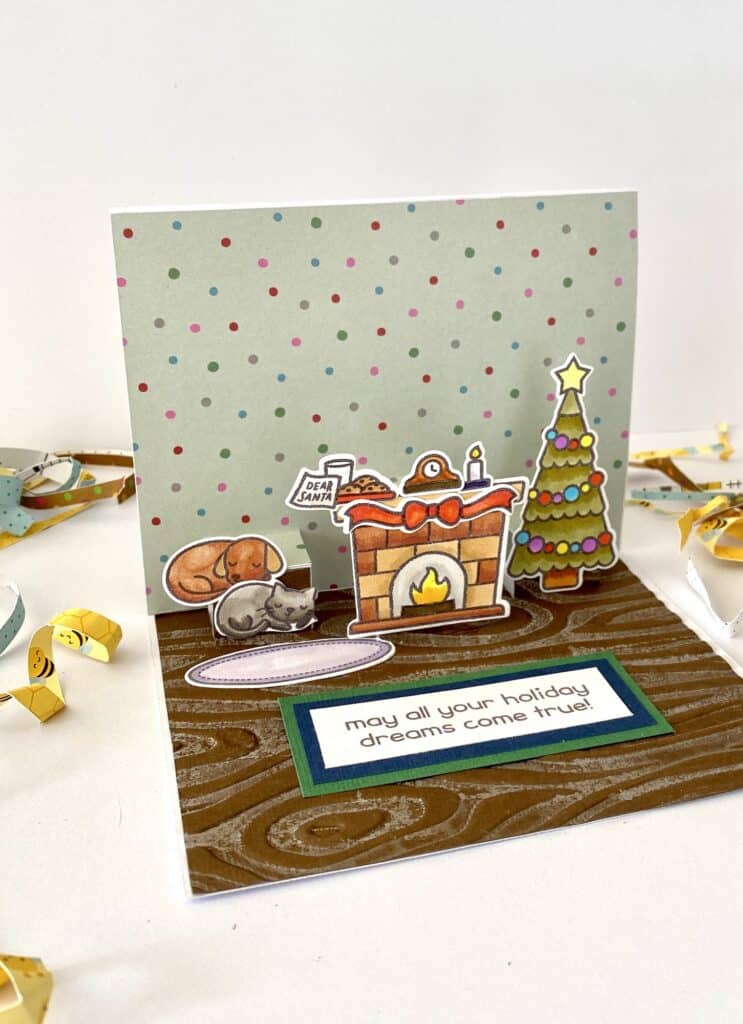 Hand Deliver or Mail Your Cards
How simple and fun was that?
Now, share your creations with your friends and family. You can also donate them to your favorite cause, the local elderly care facility, or even the public school.
Be sure and share your creations on the Facebook group with the rest of us too!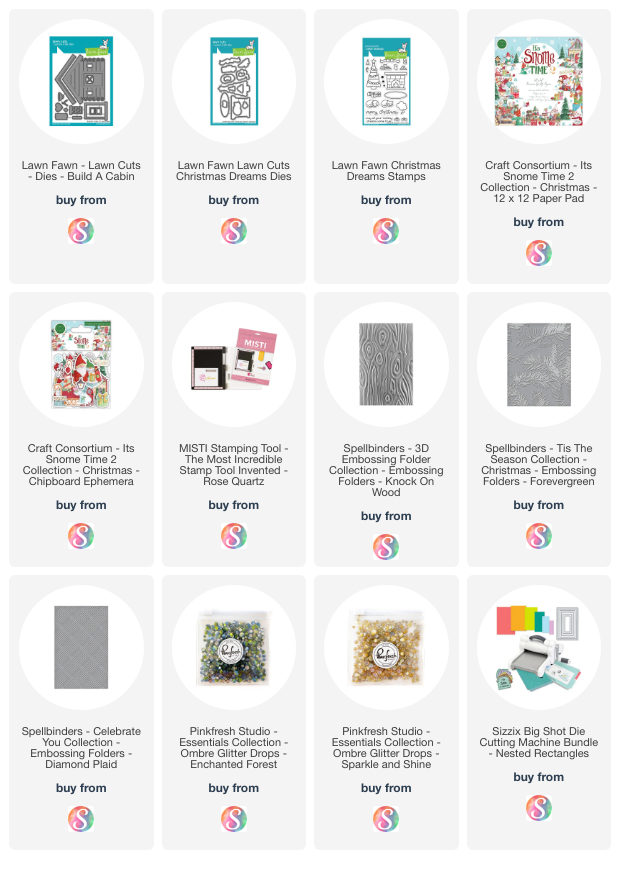 Can you make pop up cards with Cricut?
Absolutely. There are a number of ways to design a pop-up card and you can use your Cricut to create the card base, cut out pieces for background papers, and use Cricut Access for die cut designs to decorate your pop-up card.
What materials are needed to make a pop up card?
To make a pop up card, you really just need a piece of cardstock, some stickers or die cuts, and some pens/markers. You can dress it up a bit more with some scrapbook supplies and embellishments. This post shows you how.