I'd Rather Be at Hogwarts Harry Potter SVG
We may earn a small commission for purchases made through affiliate links in this post. For more information go to our Privacy Policy.
I don't know about you, but I am a Potterhead and love anything related to the books or movies. Home decor, shirts, signs and any other Hogwarts themed items are always at the top of my list.
This fun Harry Potter SVG file is great for creating a sign, a design on a cup, or any other household decor. I think making a shirt with this Harry Potter SVG file will be my next project.
How to Use This SVG
To make this candle holder jar, I cut the vinyl in 3 different colors. The glasses and lightening scar were cut in black, the word Hogwarts was cut in gold, and the other words were cut in a spring green vinyl. After weeding out the extra pieces in the letters and glasses, I moved on to placing my design on the jar.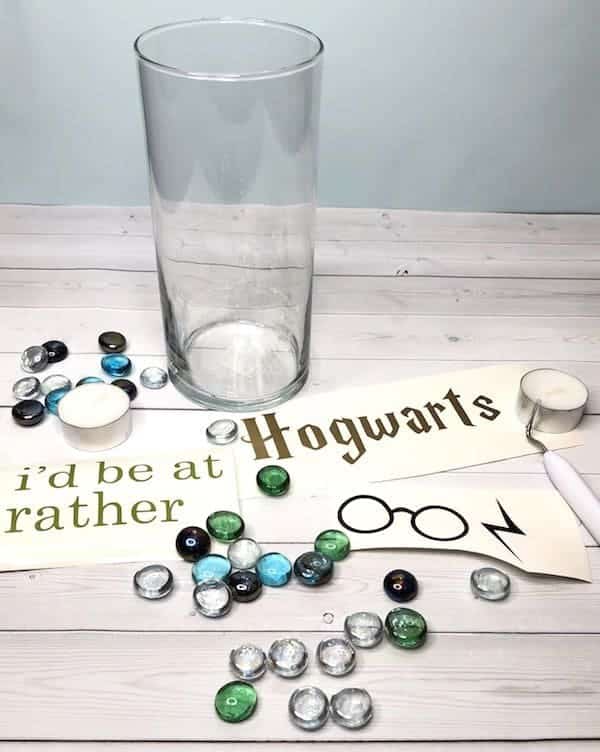 I started out placing the letters on the jar individually. It's hard to keep the spacing and keep items straight on a curved surface.
When I started the second set of words, I used a strip of washi tape to hold the letters at the right spacing and to keep them straight.
Once I had the vinyl letters placed, I was able to easily remove the washi tape off the letters and have them placed properly.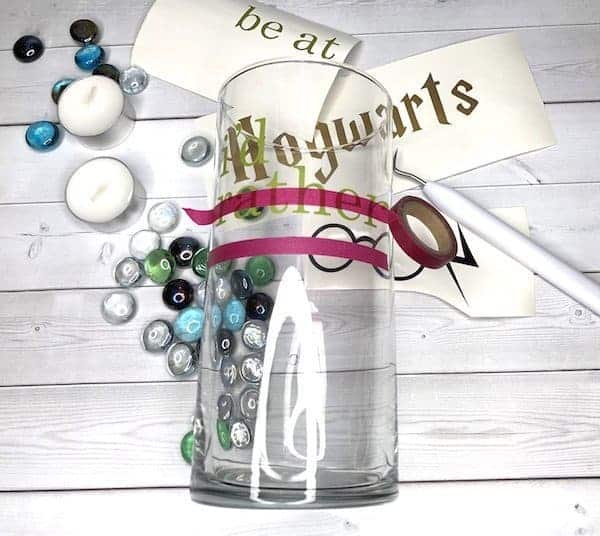 Placing the tape across the vinyl letters while they are still on the paper backing was the easiest way to pull them off and keep their spacing.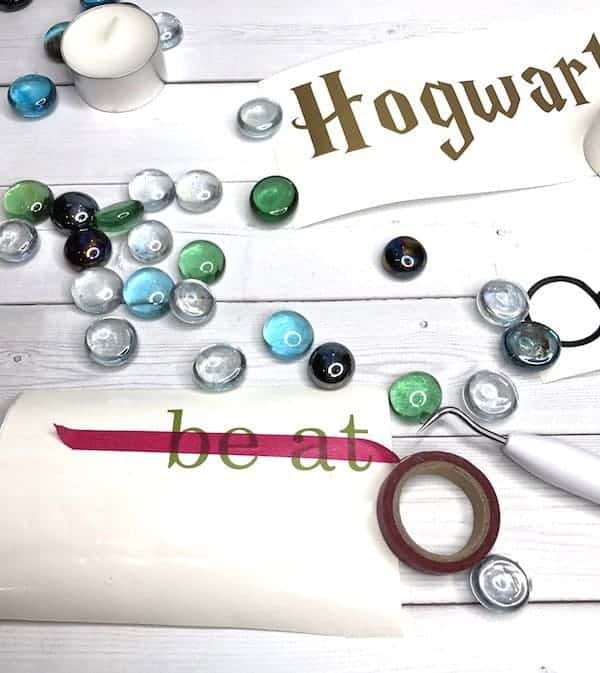 Once all the vinyl designs were on the jar, I used a bunch of acrylic beads to fill the bottom of the jar and then placed a tea light candle in the center.
The jar is a fun addition to any Harry Potter collection and can be used as a candle holder a change jar or even a flower vase.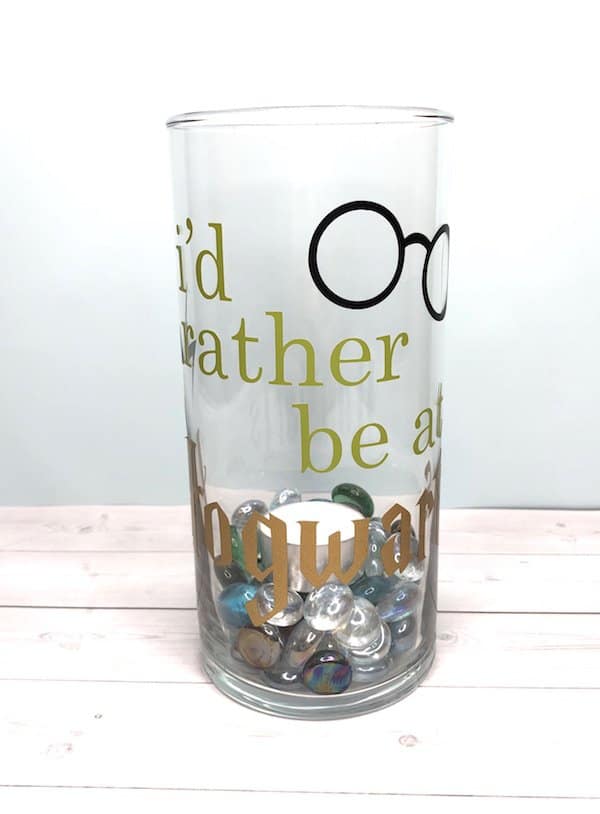 If you would like to use this Harry Potter SVG file for any of your projects, you can download it below. It comes in PNG, JPG, and SVG formats. It will work with a Cricut Maker or Silhouette machine.
Check out these other Harry Potter SVG crafts for more Hogwarts and Potterhead inspiration!