What Can the Cricut Maker Do and Is it Worth the Price?
We may earn a small commission for purchases made through affiliate links in this post. For more information go to our Privacy Policy.
Once you are bitten by the Cricut machine bug, it is really hard not to run to your nearest craft store and throw one on the credit card. Along with all the accessories.
It is amazing how many people purchase one of these fun tools and then just let them collect dust in a corner. Still in the box. Some even hide them in the trunk of their car.
These cutters are not cheap. All the extra stuff that comes along with them is an investment in itself. If you want to really get a Cricut Maker and get the most from your investment, then this list is for you.
Learning all about the Maker and how it works is the first step to making sure you don't just leave it in a box. All sad and lonely.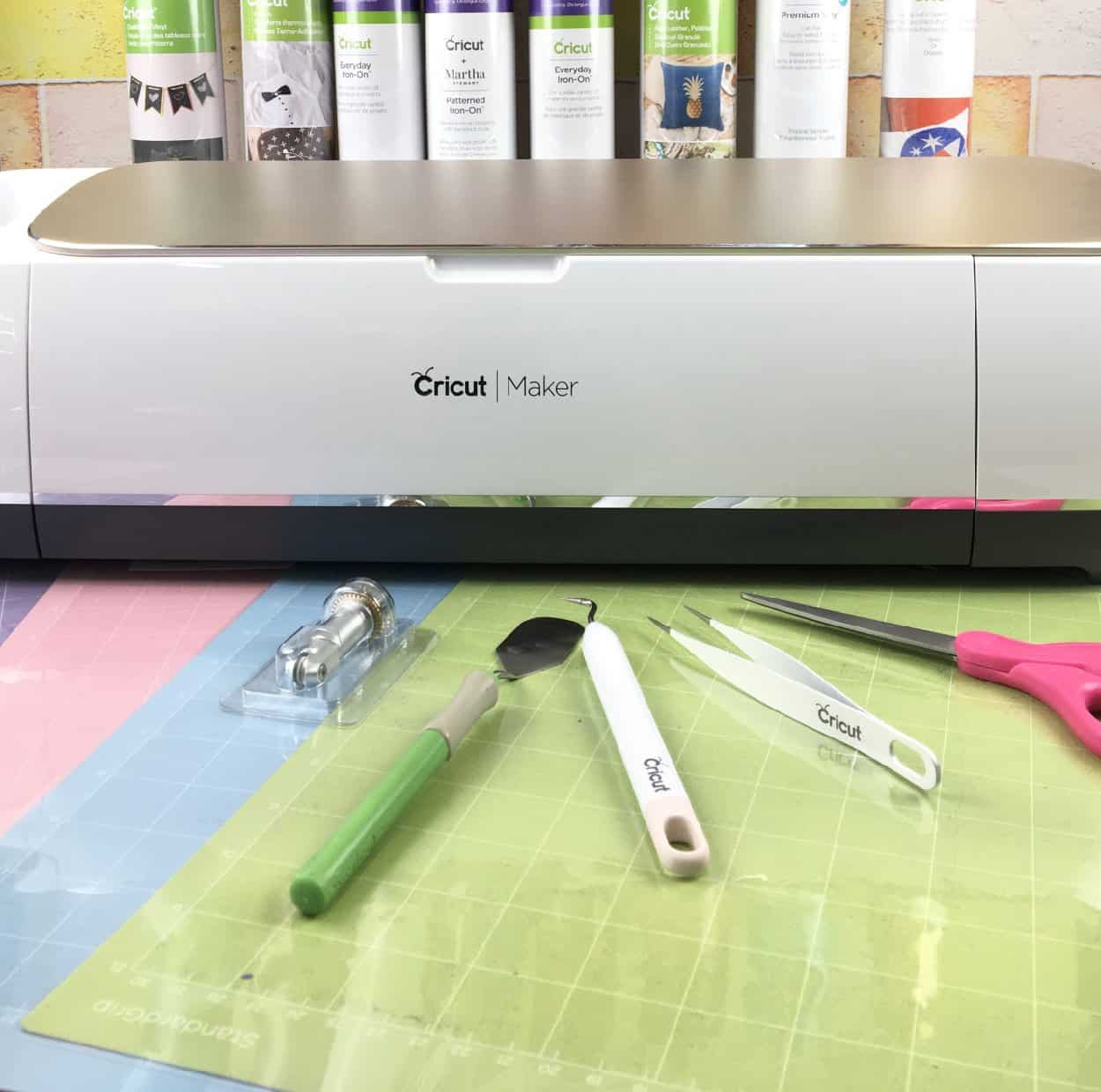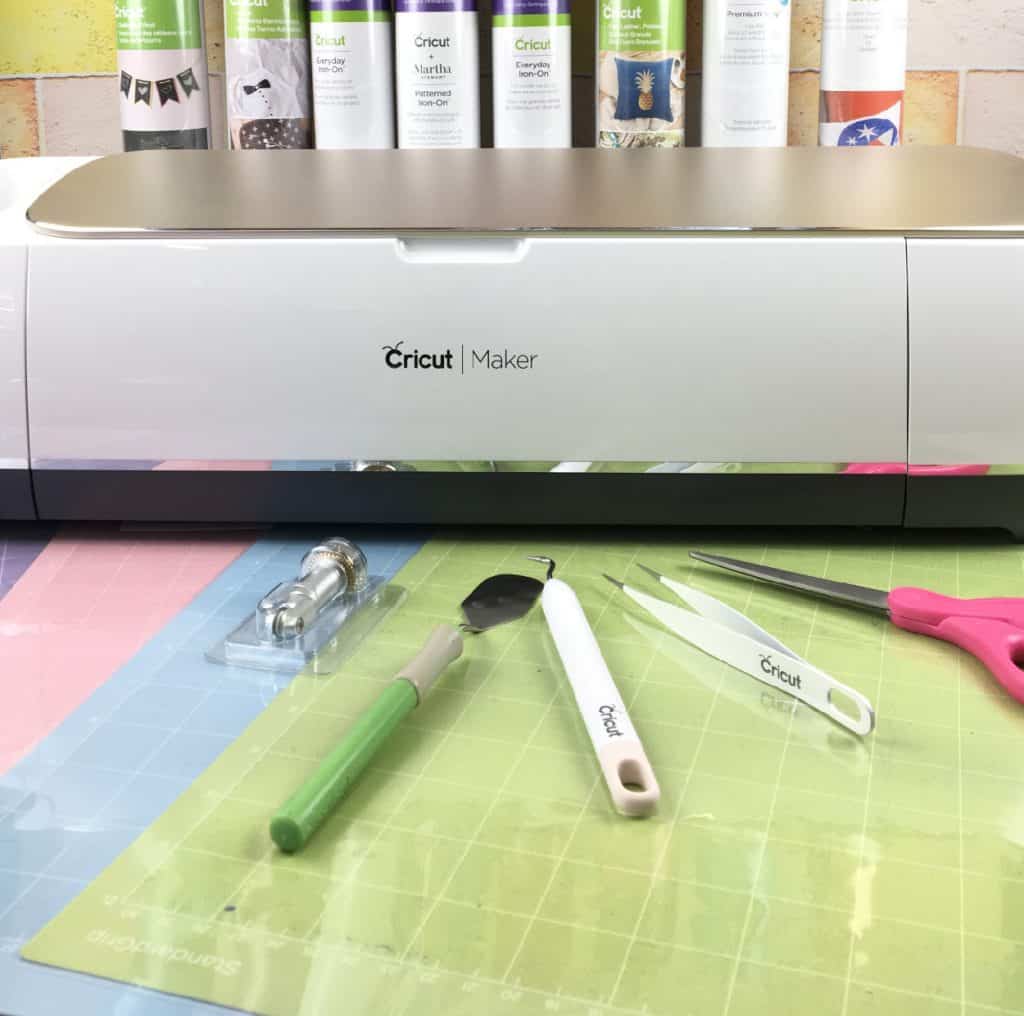 1. Set-Up of the Cricut Maker is Really Easy
Setting up your Maker is the easiest part of the whole process. Other than buying the damn thing. That was pretty easy too!
Take the machine out of the box. Layout the cords. There are two. The one for power and the one to connect to a computer (USB cord).
There are also a few supplies, your registration card, a blade with housing, and a mat.
Plug your machine into a power source. If you want to use a laptop then you will plug in the USB cord as well. If you plan on using Bluetooth you can follow the directions to set that up too. There is also a card that walks you through the quick process of setting up Cricut Design Space, Cricut Access (if you want it, you can do a free trial first) and connecting to your machine.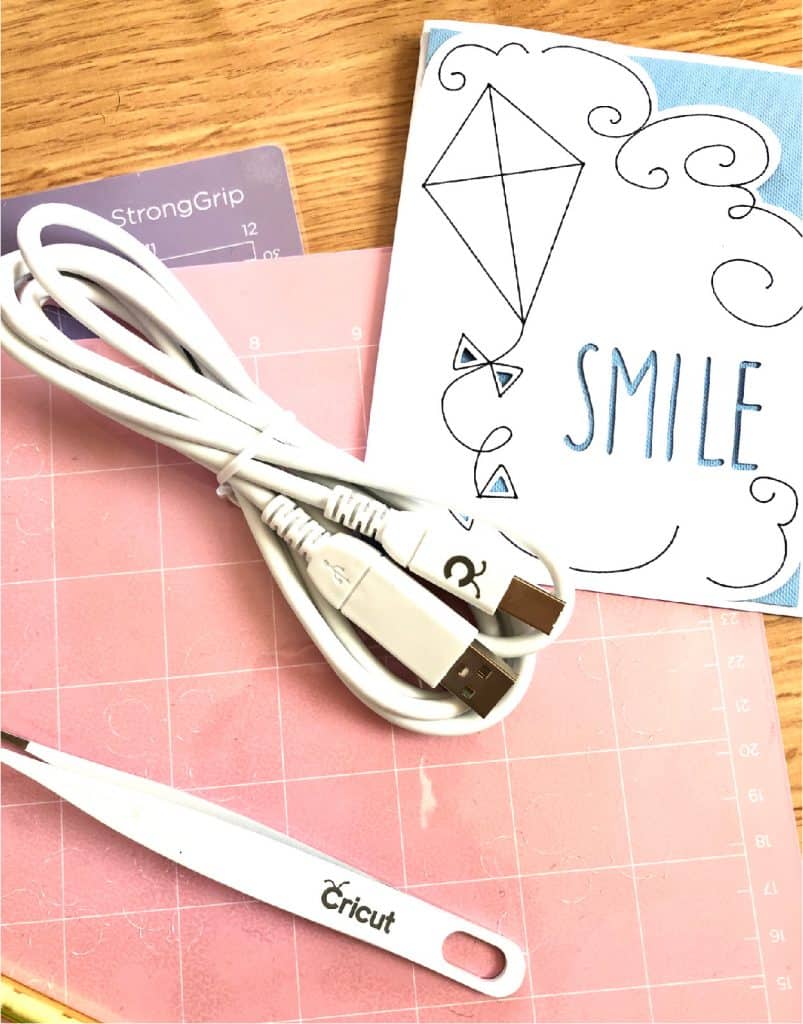 2. The Machines Come with a Sample Project
There are supplies for a cute little card that comes with all Cricut machines. The setup will prompt you to complete the project. Don't skip this part! It is walking you through the basic tools and options of Cricut Design Space and your machine.
The sample project is designed to teach you about your machine and the basic process of making Cricut projects. Do it!!
3. It is Bluetooth Compatible
One of my favorite features of the Maker (besides all the different blade options) is the Bluetooth option.
No cord needed to connect to my laptop, my phone, or my iPad. I can design on any device that I have handy and then send the project to the machine without having to switch over to a device that is connected to cord.
Creating a project in Cricut Access means you will have the option to save anything that you have designed. When you switch to a different device, your design is still there. Ready to be sent to the machine when you are ready to cut.
4. There is a "FAST" Mode
When you are cutting a simple design (over and over again) you can use Fast Mode. The joy of Fast Mode is it cuts things 2x faster.
It works best with certain types of materials (like vinyl or paper) and less complex designs. This is a great feature when you are mass producing something and don't want to wait forever for the cut.
5. Letter and Line Spacing
There loads of fonts in Cricut Access that you can use for projects. Sometimes the script font doesn't work the way you hoped it would.


Learning how to use Letter and Line spacing (especially with Script Fonts) will make it so you can make the most of all those cute fonts that you love.
Pro Tip: You might want to check out this post on the Attach and Weld tools as well. It also helps with the script fonts!
6. The Difference Between Cricut Access and Design Space
Learning about your Cricut Maker isn't just about discovering the machine and all its functions. You also have to spend some time learning about the software and other available resources. There are a ton of terms to keep straight when you first get started.
Cricut Access – this is a collection of files that you can use for Cricut projects. There are free project files as well as paid projects. There are also fonts that you can purchase to use for your designs. After your first month on a free trial, the monthly fee for Cricut Access is around $10 (you can get a deal occasionally for $7.99 or the regular is $9.99…so we will just call it a flat $10).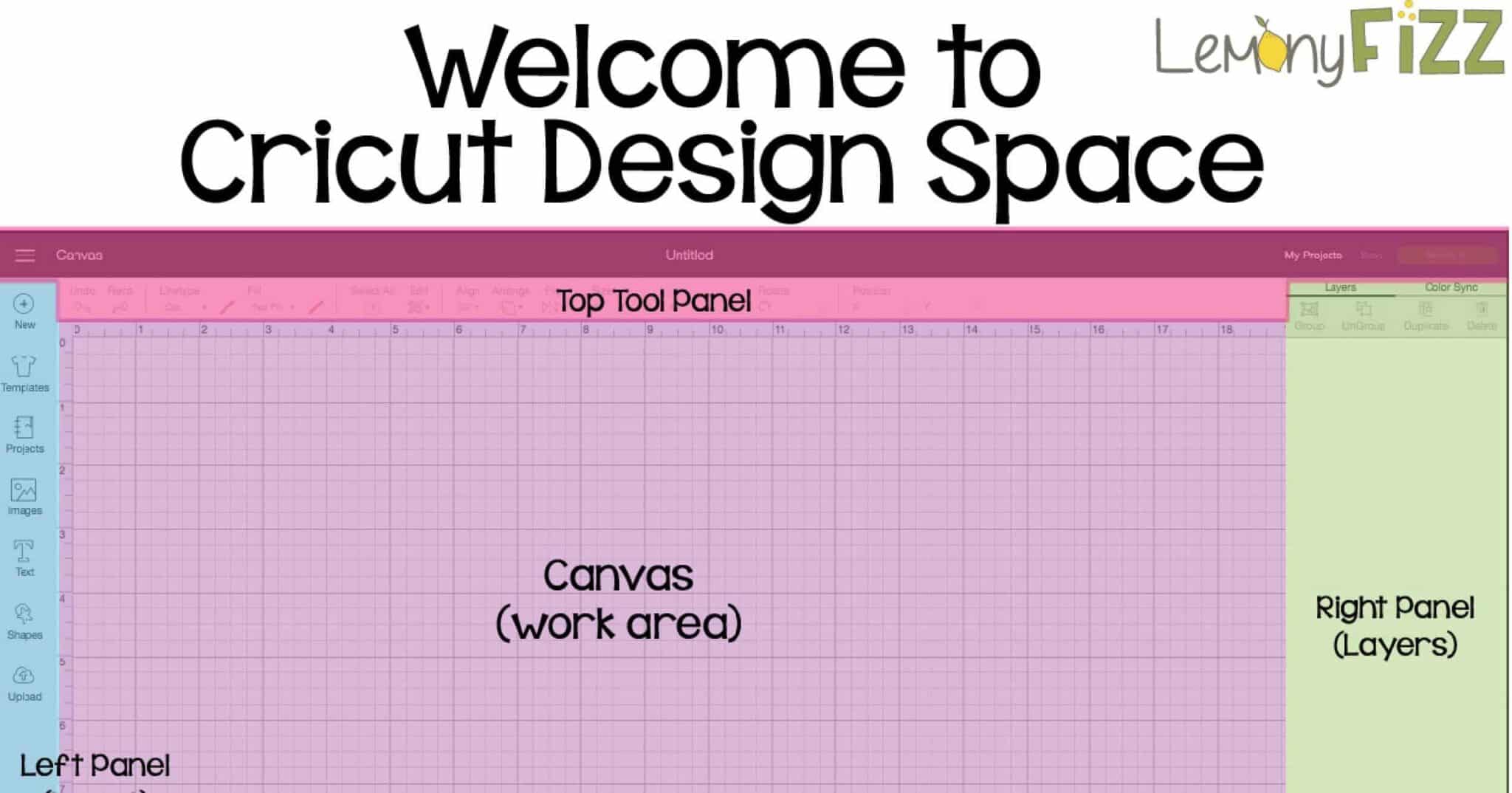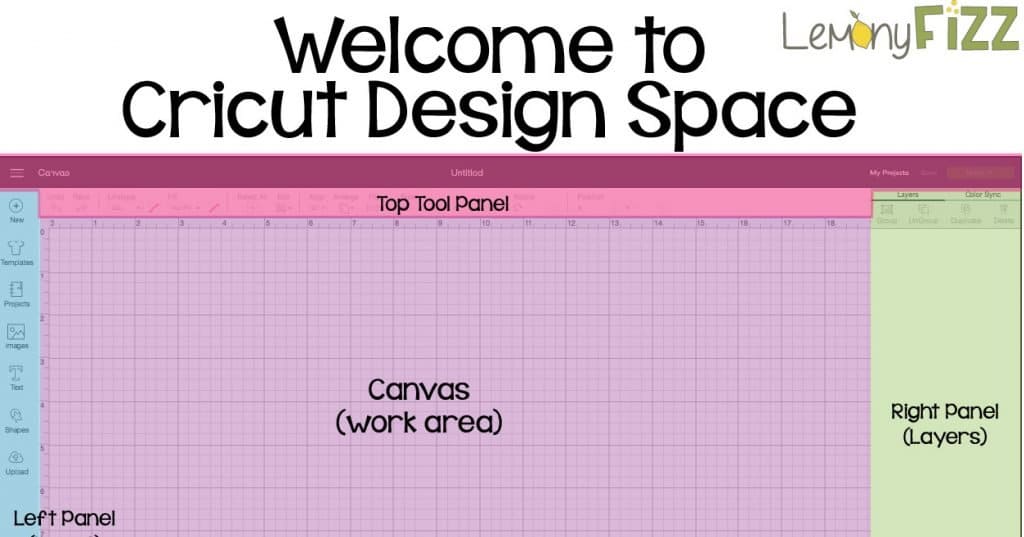 Cricut Design Space – this is the design software where you set up your project. It used to be that you could only access this if you had internet or an iPhone or iPad. They have started beta-testing on an offline version that is downloaded to your computer. You can still use your phone or tablets. If you are not an Apple user, they have now added an app for you in the Google Play store.
7. You Don't Need Cricut Access (Use the Free Files)
Now that you know what Cricut Access is, you need to know that you don't need to pay for those designs.
You can design all sorts of amazing things on your own in Design Space. You can also buy SVG files from other sites like SVGcuts or 3DSVG.
You can also use the fonts that are already downloaded on your computer. Consider how often you will use the designs in Cricut Access before you decide to sign up.
8. Free SVG Files and Projects Online
Besides finding SVG files for projects that you can buy, there are also loads of free files available. You might have to spend some time digging to find what you love. Just know that there are artists who are sharing the love on multiple sites.
You can check out a list of different sites that offer Free SVG files in this post.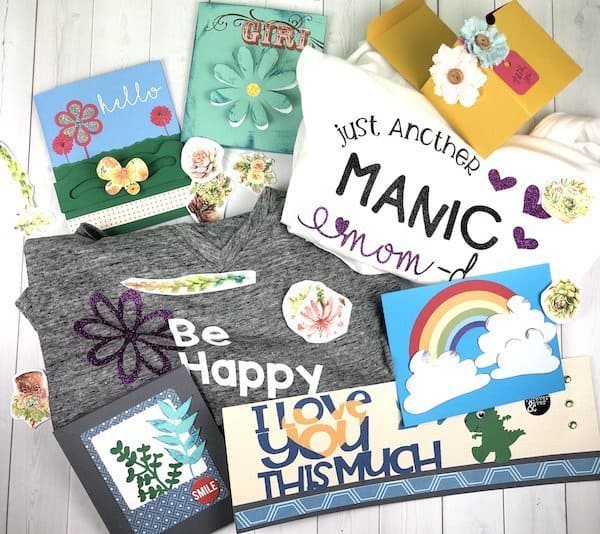 9. Upload Your Own Images and Fonts
This is my 2nd most favorite thing when it comes to using my Cricut machine You can upload your own images (and use your system fonts) in Design Space.
My passion is designing graphics and printables. Being able to upload my own images and modify my designs is a HUGE perk.
I don't need to spend hours looking for the perfect design in Cricut Access. I can make my own or use one from a site that has a design that I love.
The same goes for fonts. If you have a huge collection (or you are ready to start your collection of fonts) you can use those in Design Space as well. You can click here to learn how to upload your own fonts.
10. You Can Use Design Space on a Phone or Tablet
I mentioned this earlier. You can use Design Space to create your projects on the go (or while you sit on the couch watching TV with the fam).
Anything you make in the Cricut Design Space app will be saved to the Design Space "cloud". You can send the design to your Cricut Maker via Bluetooth right from your phone or tablet. Or you can save it, do more touch-ups if you need to when you get back to the computer, and then send it to cut on the machine from there.
11. It Includes a Docking and Charging Station for iPhone
One of the new features of a Maker is the docking and charging station that is built into the machine. They are making it really easy for you to use a device other than a computer for your craft projects.
Your machine will hold your device for you. It will charge your device if it is low on power. And you just get to keep on crafting!
12. Different Types of Cricut Blades
Crafters are always asking "which Cricut machine should I get?".
My answer is always the same.
If you are making an investment this large, you should probably go for the newest model. The Maker 3.
As a crafter, you are going to grow. Your ideas will evolve. Most likely you will want to experiment with new materials. You need the Cricut Maker.
The Cricut company is working on new and innovative things. All those new features, innovations, etc. are going to be geared toward the (you can guess this one I bet) Cricut Maker 3!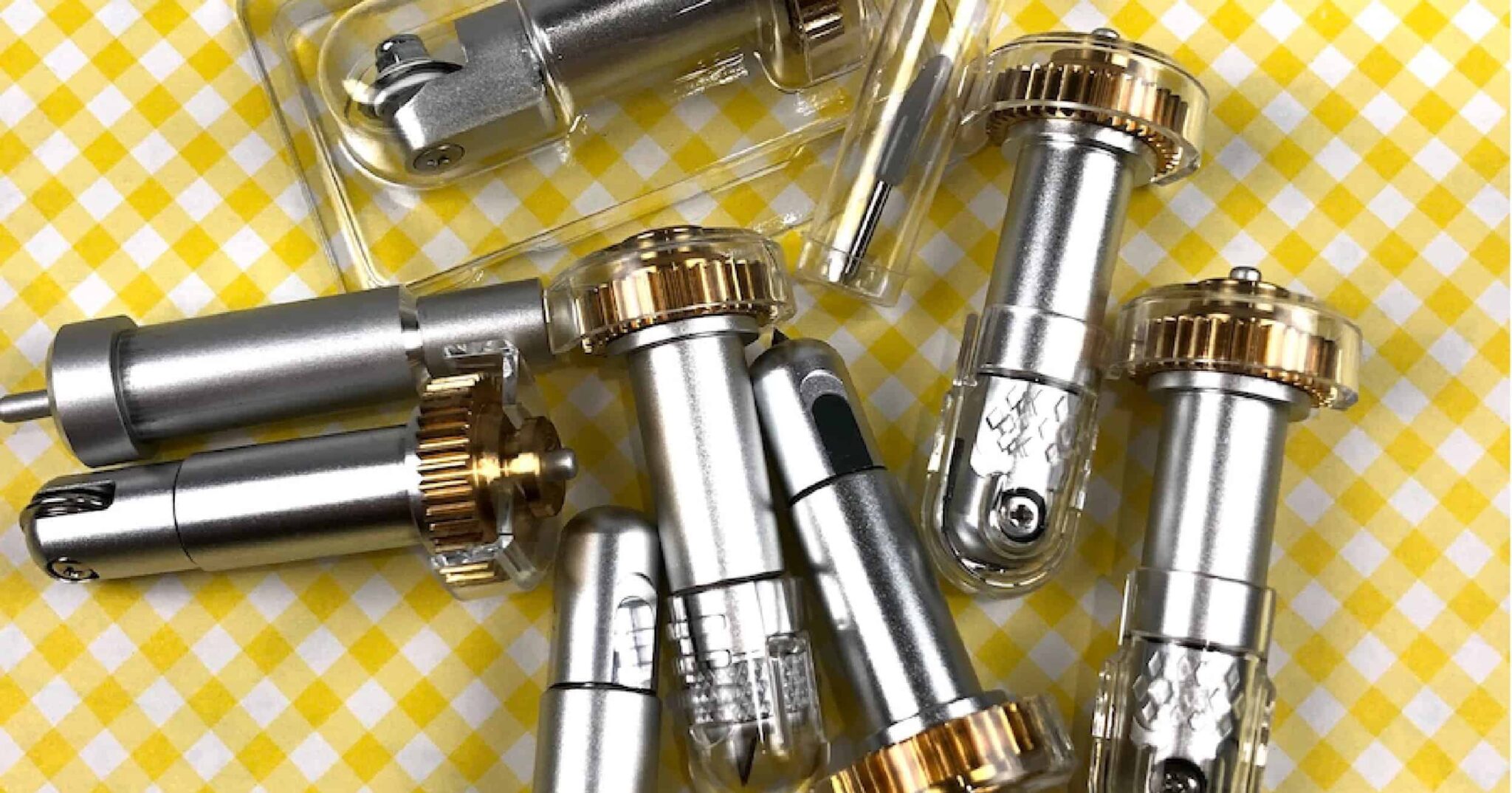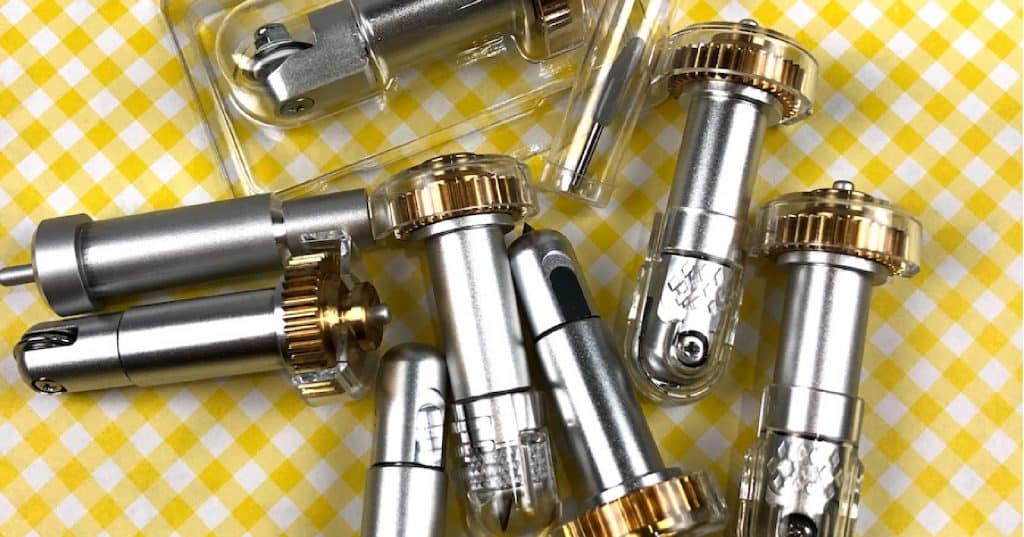 Just like all the Cricut blades that were released in Fall 2019. You have the option to cut so many more materials with all the Cricut blades that are available for the Maker. You can also perforate, score, and engrave.
The ability to switch Cricut blades with ease is a major factor when it comes to making a purchase decision.
There is also an option to add pens to the 2nd housing and write or draw with your machine.
13. Cricut Guidebook
You should feel like you know a little bit more about a Cricut machine now. Are you ready to make an investment and then actually use that noisy little bug?
If you feel like you have a grasp on all these basics and you are ready to learn even more, then you will want to check out the Cricut Guidebook. There are absolutely NO directions included in that box. Other than the sample project.
You are going to need a guide to help you through some of the basics. Something that you can refer back to as many times as you need to (or write notes in the margins). Google and YouTube will be your best friends. This guide is a way to pull that all together and keep track of the things you learn!