We may earn a small commission for purchases made through affiliate links in this post. For more information go to our Privacy Policy.
Rubber stamps have been a passion of card makers and crafters for years. Cute little images attached to wooden blocks mean you can have a coloring image in seconds.
And there are LOADS of amazing artists who make rubber stamps to use for crafting. Full scenes. Adorable characters. Realistic animals.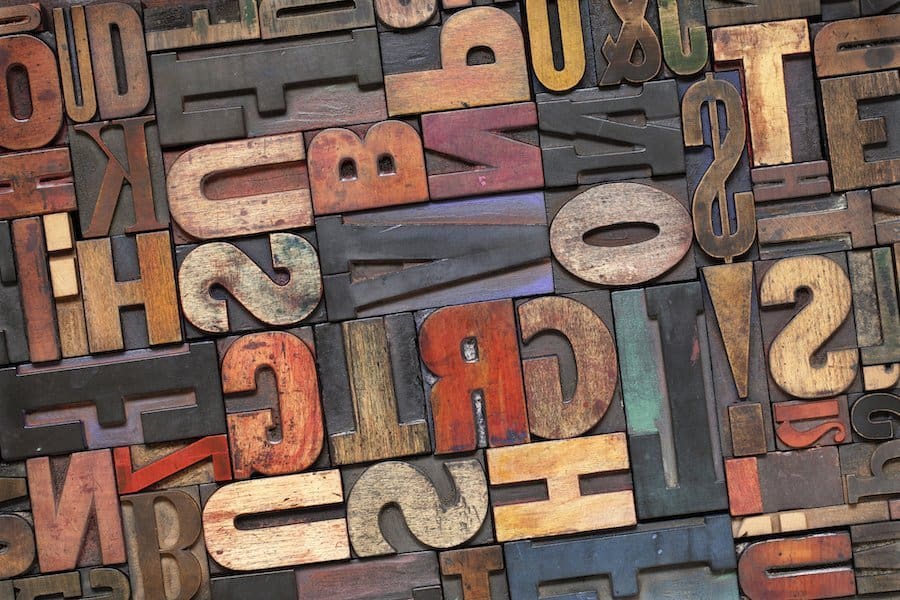 Why Stamps Aren't the Best
The drawback to rubber stamps is the space that they take up in your craft space. All those woodblocks need to be stored somehow. Once you have them put away, how do you see what images you have?
Another downside is they can only be inked at the size they are. If you want to have a mini version of the image, you could go through a whole process of using a copier or scanner, resizing the image, and then printing it.
That is a lot of work to make an image that fits your crafting requirements.
New Types of Stamps
There are a few other options besides rubber stamps now.


Photopolymer Stamps
Photopolymer stamps (the clear ones) solved one issue of rubber stamps. They don't need to be mounted on wood blocks and they can be stored in their original packaging, in CD cases, or in other creative ways.
You only need a few sizes of acrylic stamping blocks to be able to use them. And if you want to get really fancy, you can use a stamping platform (like this Misti Stamping Tool).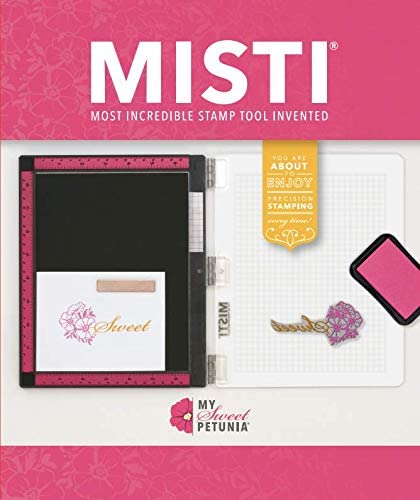 Digital Stamps
Digital stamps are another great way to get your images for coloring and crafts. The beauty of digital stamps is you can resize the images before you cut them out.
If you want a mini version of the image. No problem.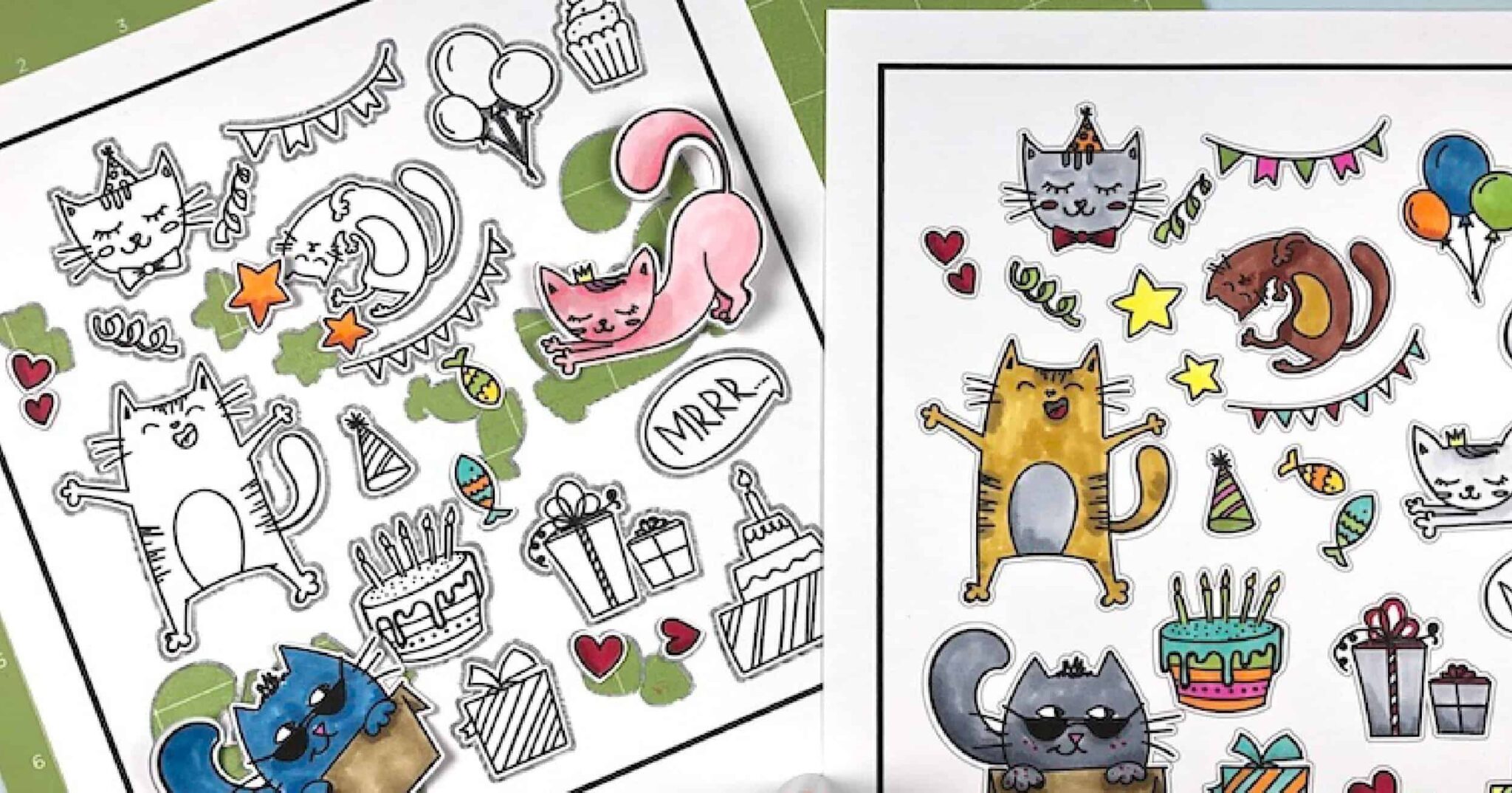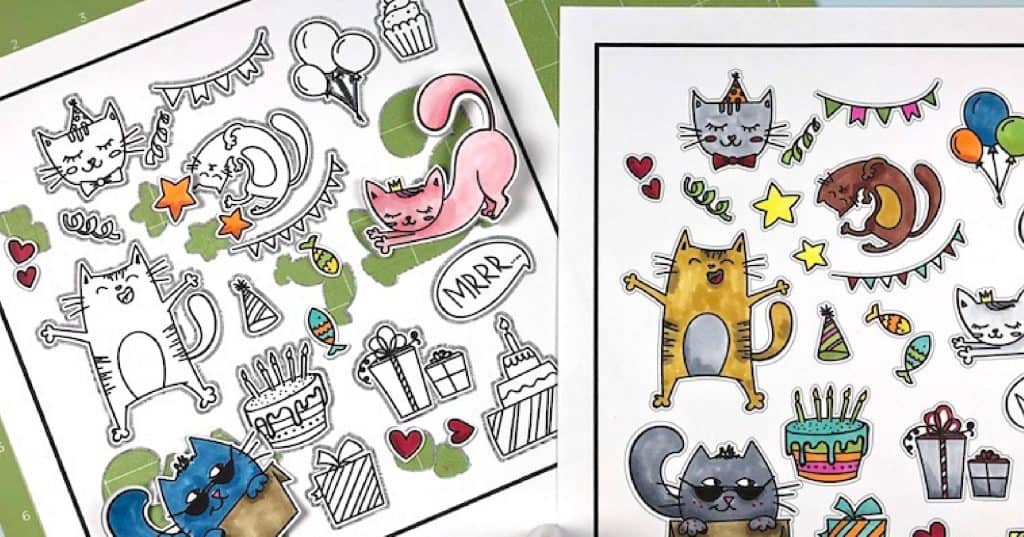 Want to make a card with a repeating pattern in 3 sizes. Totally doable.
All Those Metal Dies for Cutting
I had a moment of weakness. There were a bunch of stamp images that I LOVED. My brain was full of ideas for cards, 3D paper crafts, shadow boxes and more.
Once the cart was full of all the photopolymer stamps, I went hunting for their coordinating metal dies.
HOLY COW!!
Those babies are spendy! I added just the basics to my cart to match the few stamp sets that I really loved. Then I pruned my cart a little more. Because it was still a hefty amount.


After all that, I had enough stamps and metal dies in my cart to equal a new Cricut (which I already own!).
That is when I started thinking. I could spend all this money on rubber stamps, photopolymer stamps, and metal die cuts. And maybe I would use them a few times for cards and other papercrafts.
But, why couldn't I just make my Cricut do all the work? That's what I have it for, right?
Traditional Crafting or Digital Crafting
Don't get me wrong. I am not all about technology taking over my crafting. My favorite thing is the feel of paper, ink on my fingers, and glue!
I like to be able to hold what I made. I want to smell the printing ink on the pattern paper.
But there are parts of being creative that you can totally digitize. And it makes sense to do it if you are saving yourself some money. The joy of a digital stamp is they can be used for a variety of projects and adjusted to fit your crafting needs.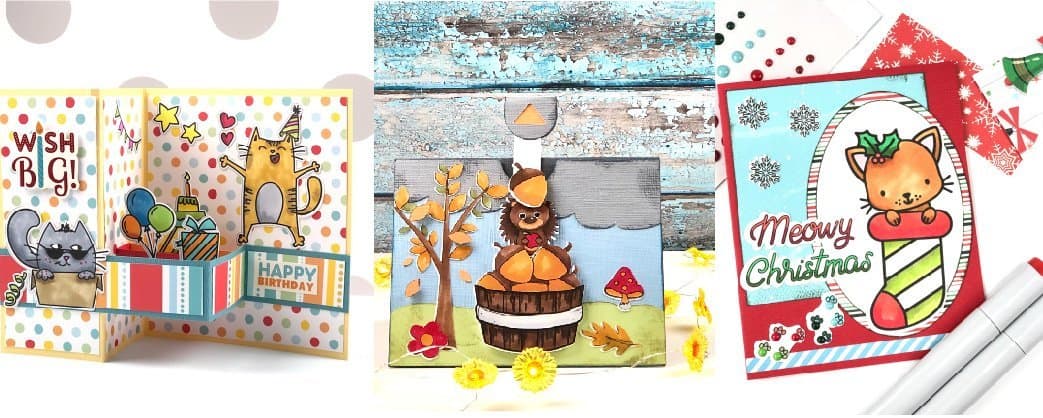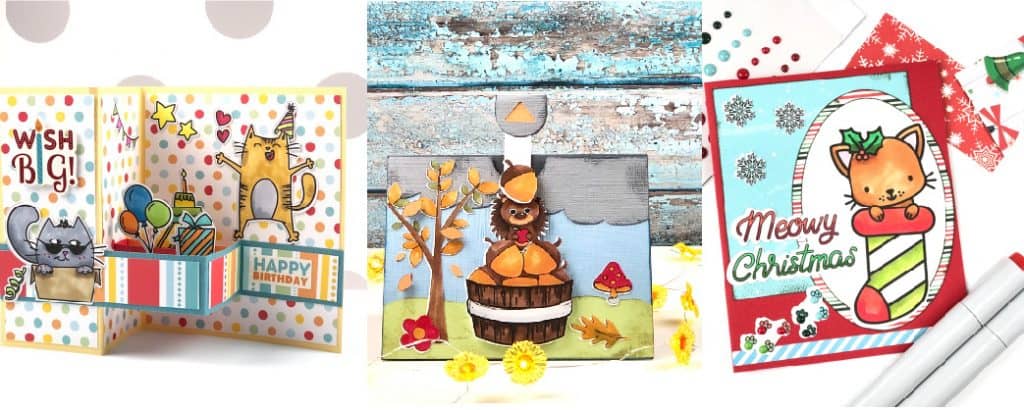 Collecting All the Fun Things
You not only save money by purchasing something that costs less, but you can also reuse it multiple times to get more bang for your buck!
Great. Now you know all about the benefits of using a digital stamp instead of rubber stamps. You can just go out and grab a bunch of images and start cutting right?
Wrong!
One, you have to follow copyright laws. You can read more about those in this post that explains what a digital stamp actually is.
They are NOT just clipart that you grab online after doing a Google Image search.
There are numerous artists who offer their digital art for your crafting joy. Be sure and support them the correct way.
It also helps to know which types of files you should be looking for. JPG and PNG files are the usual formats for digital stamps (and clipart…which is basically just the colored version of a digital stamp).
Cutting Images with a Cricut Machine
Both these file types can be used with Cricut Design Space to print and cut images with your Cricut machine.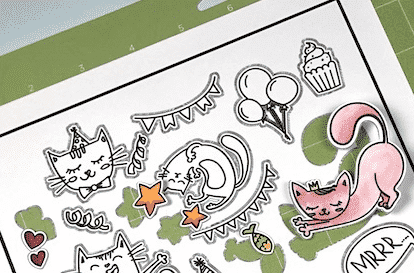 Be prepared to spend some time (and sometimes that time doubles or triples based on the image) cleaning up a digital stamp so that it will cut the right way. It can take some trial and error.
I have already spent the time designing my digital stamps to upload and cut without the fuss. Click here to find a few sets that you will LOVE!
Cutting out stamps with your Cricut is a dream. Quick. Easy. And you get to spend your time actually designing the card or paper craft project. Not fussy cutting and trying to get the perfect edge on your image.
And you don't have to spend a fortune on metal dies!! Why should you when you already have a super powerful tool: your Cricut!!
Pssst. Just because I discuss using your Cricut for cutting out images, don't think that I don't have a stash of physical stamps as well.
I'm a crafter.
I can make an excuse to buy and use both… Right?!