Where's My Cricut Users Manual: Simple Basics Cricut Guidebook
We may earn a small commission for purchases made through affiliate links in this post. For more information go to our Privacy Policy.
A Cricut machine is a huge investment so it should come with a Cricut guide book…you would think. That just makes sense! Especially for Cricut beginners.
Unfortunately, it doesn't so we're going to talk about some of the things that you might need to know to actually take your Cricut out of the box!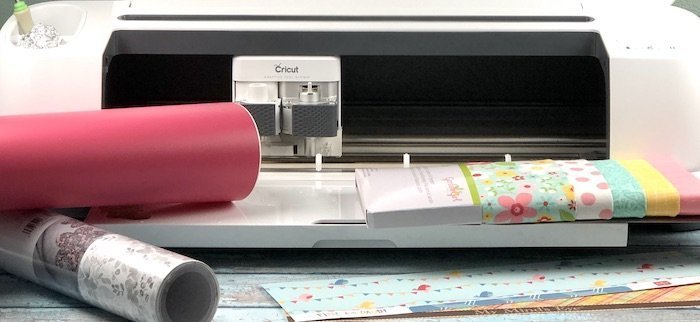 Getting Started with Cricut Machine and Cheat Sheets
The 1st thing, obviously, is to open that bad boy up and take out all the parts and pieces. Look through the box and see what all is included with your purchase.
You should have the machine, a cable that connects your machine to a device such as your computer or laptop, and the power cord.
It should also come with at least a regular blade and a green cutting mat. All Cricut machines also come with the supplies to make your first project. It is a sample project that walks you through the most basic processes of your machine and Design Space.
This is the one that you're going to use to figure out how you load the mat, select a design to cut and send it to the machine. They are the most basic steps but it is still going to be a little overwhelming.
You probably won't remember everything that you have to do and push to get to a final cut.
That is okay!
Just go through the process and remember what you can. The more times you use your machine, the quicker you will become and the more familiar with the steps.
This first time through, the machine and design software will be prompting you.
You will learn a few basics and then you can take that information and search for more answers.
There are so many options available on how to learn to use your Cricut. You can get a Cricut guidebook.


Using these cheat sheets as a reference guide will save you time, a little cussing, and make you actually want to use that Cricut Maker, Cricut Explore Air, Cricut Expression or Cricut Joy. Because a Cricut machine for beginners is a little scary!
YouTube is a great place to search if you like to see video. And now you will have an idea of which terms to actually search.
It is hard when you don't know what it is you should be searching for or what something is even called.
Spend some time digging through the Cricut tips in the book and practicing a few small projects on your Cricut and you will start to pick up the terminology.
Right now you don't know, what you don't know. It's hard to figure out what question to ask YouTube or Google if you're not exactly sure what you're even looking for.
Practice Using Your Machine!
You need to play in Design Space! You need to spend some time in there looking around, clicking on buttons, figuring out what things do and that's where the Cricut guide is going to come in handy! The eBook walks you through the processes and uses of all the different tools on the Cricket Design Space dashboard.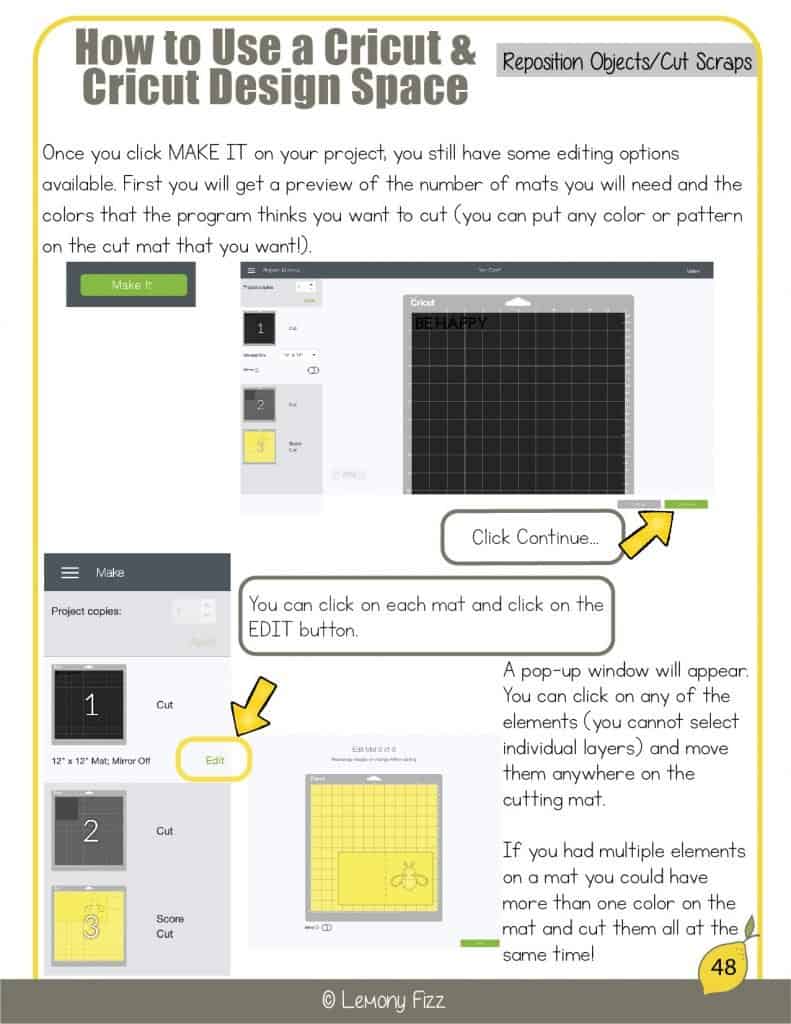 All of the different buttons.
The whole array of different options and what they do, what they are there for, and what they're actually called.
When it's time for you to start searching YouTube or Google to find specific methods and ways to do things, you'll know what terms to type into the search bar. No more digging around for hours to try and find the answer to a question that you have, but are not sure how to phrase!
The beauty of this Cricut e-book is that you can keep it on your device and just refer to it as needed.
You can use the search function (CMD or CTRL S) and search the document for different terms or questions.
If you want to have a physical book to use when you are not on your device, you print it out and put it in a binder.
Keep it next your Cricut where it can be easy to access and easy to use as a reference when you need it. Take notes in the margin. Add extra papers to the back to keep track of other things you learn (or print out the Cricut Hacks pdf and add that to the binder!)
It's basically your Cricut how-to guide or step-by-step cheat sheets that help you learn the different functions of Cricut Design Space.
Learn About the Tools and Accessories
The eBook also helps you learn about all the different Cricut accessories that go with a Cricut machine.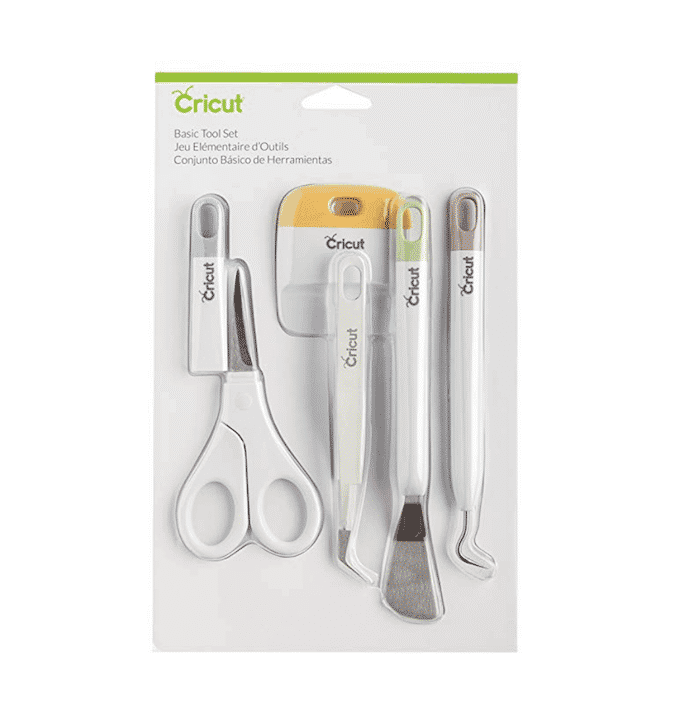 You will learn about the different types of Cricut mats, about the different Cricut blades and housings, and what materials they are used for. There is a section frequently asked questions that covers the most common questions you might have about your machine (the same questions that 100's of other Cricut users have had at some point in their crafting journey!) It is a great format for Cricut beginner tips and tricks that you can keep handy for future reference.
Why You Need a set of Cheat Sheets…
The idea is to help you get comfortable with your Cricut machine because you made a huge investment in a tool for your crafting that you should be able to use to right out of the box!
It doesn't matter if you're crafting with vinyl, with paper or with fabric. You can use your Cricut machine for any of your crafting projects! Home Décor, shirts, and clothing, costumes, vinyl for tumblers and mugs, paper crafts, 3-D paper crafts, doll clothes, quilts, gift bags, pillow covers.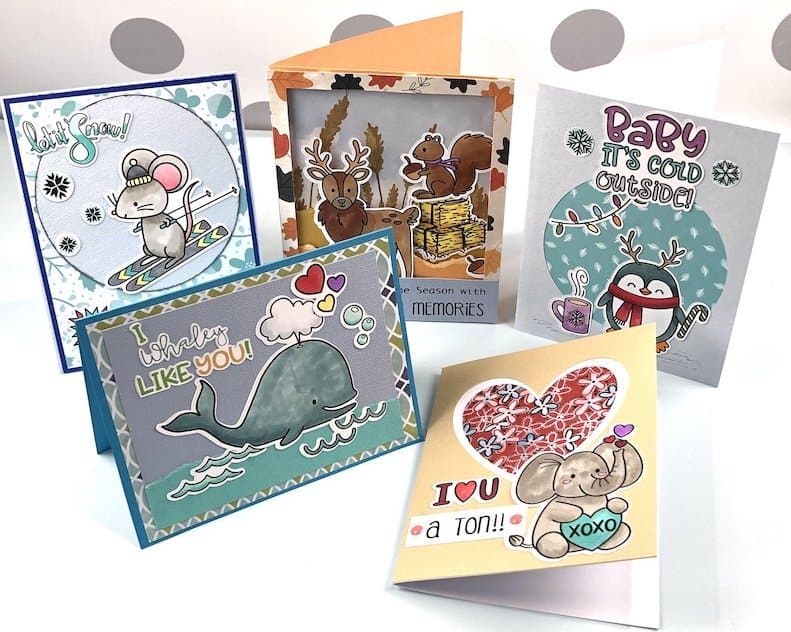 If it is something that you would cut with scissors or a craft knife, then you can cut it with your Cricut.
Don't let that bug just sit in the box and hang out in a corner all lonely! You need to take that noisy little tool out of its box and actually use it to make fun beautiful projects!!
Whether it was a gift from a loved one or it was a purchase that you made it was a huge investment.
You were super excited about it and now you may be a little nervous about what to do with.
It is okay!
Just grab the guidebook and start crafting because the only way to learn how to do something, is to do it! It will be your own version of Cricut for dummies (who thought that line of book titles was a good idea?!).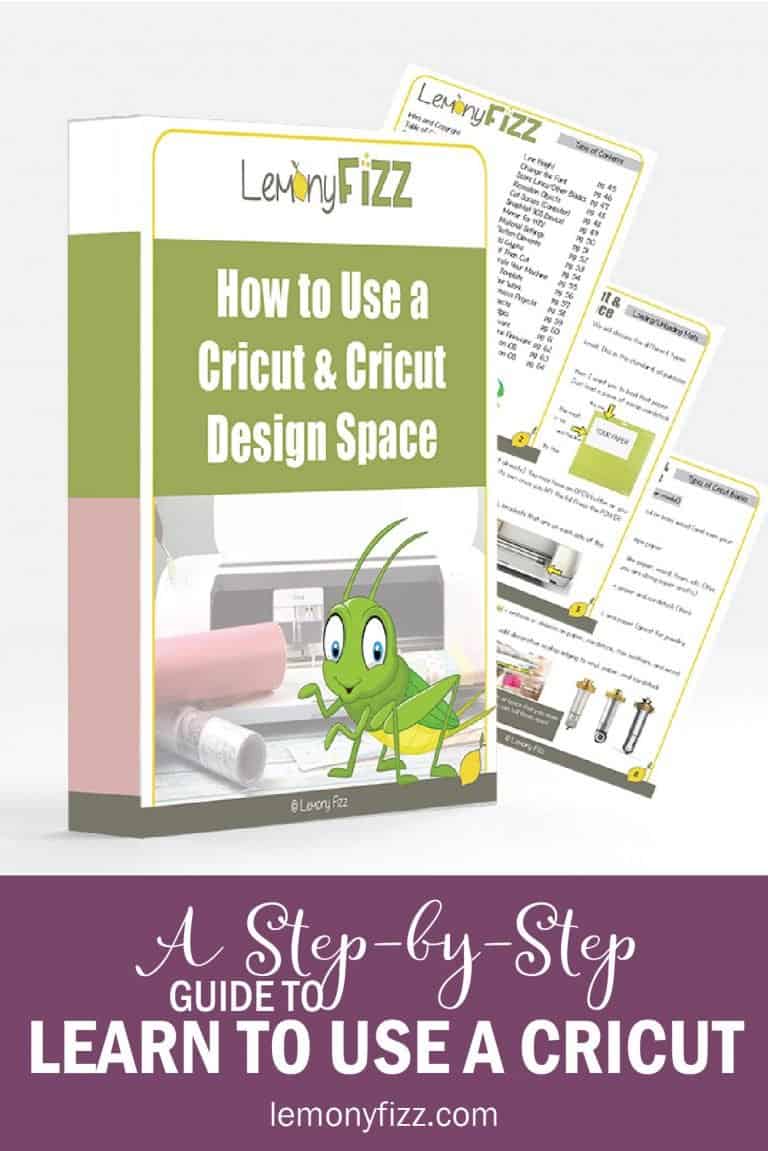 You're going to do learn all about your Cricut by practicing. Start your first project and learn along the way.
Mistakes happen and it's OK.
We've all been there we've all ruined a piece of vinyl or we've all destroyed a couple of sheets of card stock.
It will happen that you will cut something the wrong size. You will forget to mirror an image or whatever.
But the point is you don't learn until you try and you are definitely going to make mistakes when you try.
Think about the cost of a piece of paper or a sheet of vinyl compared to the cost of your $350 machine sitting in the corner.
Would you rather waste $350 by just letting the machine sit there or would you rather waste a 50 cent piece of paper while you are practicing?
Don't expect perfection your first few times. That doesn't mean you should expect crap either. Do your best and you'll be surprised at what you can make once you take that Cricut out of its box.
With the help of these Cricut cheat sheets, you will be able to figure out your beginner questions and start crafting!


Cricut Supplies
Basic Cricut supplies that you need to get started with your Cricut projects and crafts. Use this list to grab the basics or to finish your collection of Cricut tools.
This post may contain affiliate links. If you purchase through one of these links I may earn a small commission at no extra cost to you. For more information, please read my disclaimer.