We may earn a small commission for purchases made through affiliate links in this post. For more information go to our Privacy Policy.
For those of us that live in areas that snow in the winter months, adding snowflakes to our planners and journals is natural.
These easy to draw snowflake tutorials will add that "touch of snow" to your next planner layout or bullet journal spread.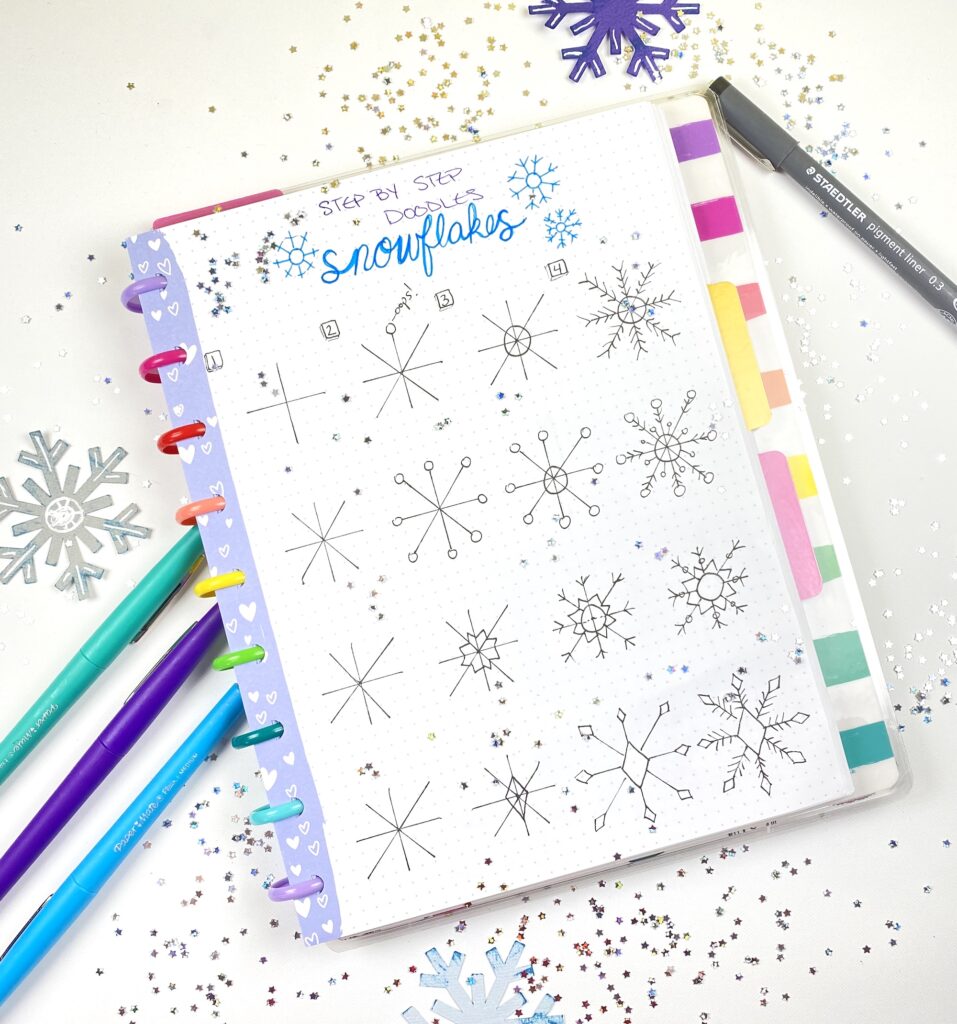 How to Doodle Snowflakes
Like any other drawing or doodle, these snowflakes are made out of just a few basic shapes.
Lines that criss cross, circles, squares, and rhombuses (diamonds).
Alter the patterns, the shapes you use, and you can create an endless selection of unique snowflake doodles.
The Best Supplies for Drawing Planner Doodles
There are a few supplies that I reach for all the time when I doodle.
Obviously, a pencil. I like to sketch things out lightly first. Then erase when I am sure I have it where I want it. A gum eraser works best for this. That way, you don't eat up your eraser after just a few doodles.
I have always had a set of STAEDTLER pigment liners on hand. They were almost always a required supply in art school.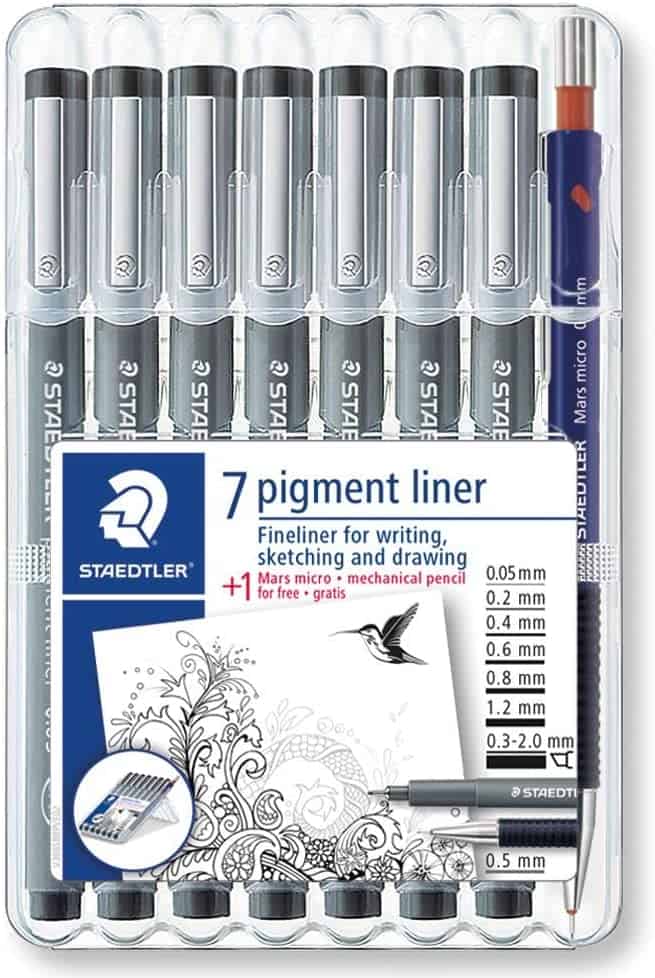 Staedtler Pigment Liner Fineliner Pens
Fineliner for writing, sketching and drawing with long metal tip, designed for use with rulers and templates
Pigment ink, indelible, lightfast and waterproof
Drysafe ink means the pen can be left uncapped for days without drying up
A ruler or a straight edge of some sort.
Pens or markers for coloring. You can see all the different styles and types available in this post: The Best Planner and Bujo Pens
Snowflake Drawing Tutorials
These easy step by step drawing tutorials will have you drawing snowflakes in no time. Bring on the snow flurries.
Snowflake Doodle Type 1:


You can bet that right off the bat…I messed up.
I could have started over. But there were so many other things already done on the page.
And it is almost guaranteed that if I started over…I would mess up again. So I left it.
Don't add that circle there. Unless you really want to.
Snowflake Doodle Type 2:


That's where the circle was meant to go.
Add a few to the ends of each line on your snowflake criss cross. Then put on in the center.
Next draw out a few lines from the inner circle and add tiny little bubbles to the end of each of those.
You can stop there, or you can add little "v" shapes to each arm of the snowflake.
Snowflake Step-by-Step Tutorial Type 3:


These are getting a little more complex looking. They really aren't any harder to draw though.
Start with your same base. Add inverted "v" shapes in each of the open sections of the snowflake.
Next, draw a circle inside and erase out your lines (I messed up with the pen again and did a solid line…I wanted to put in a dashed line to show you where you would erase).
Add in some circles and v hashes to look like snowman hands, and you are now done with this type of snowflake.
Easy to Draw Snowflake Type 4:


Drawing a diamond or a rhombus can be a little more challenging.
Pro Tip: Turn your page or notebook as you draw. Don't expect your brain to make the correct angles or dimensions from a weird slant or sideways.
This one is probably the most classic of all the snowflakes. Sharp diamond shapes make it seem a little colder.
You can also use any of these snowflakes as the inside map and then trace around the outside for a more "bubbled" or cartoon effect.
Doodle a Page of Snowflakes
Once you have a handle on how to draw a snowflake, you can cover a planner page or bullet journal spread with them.
They would make great trackers for habits or even a mood journal spread.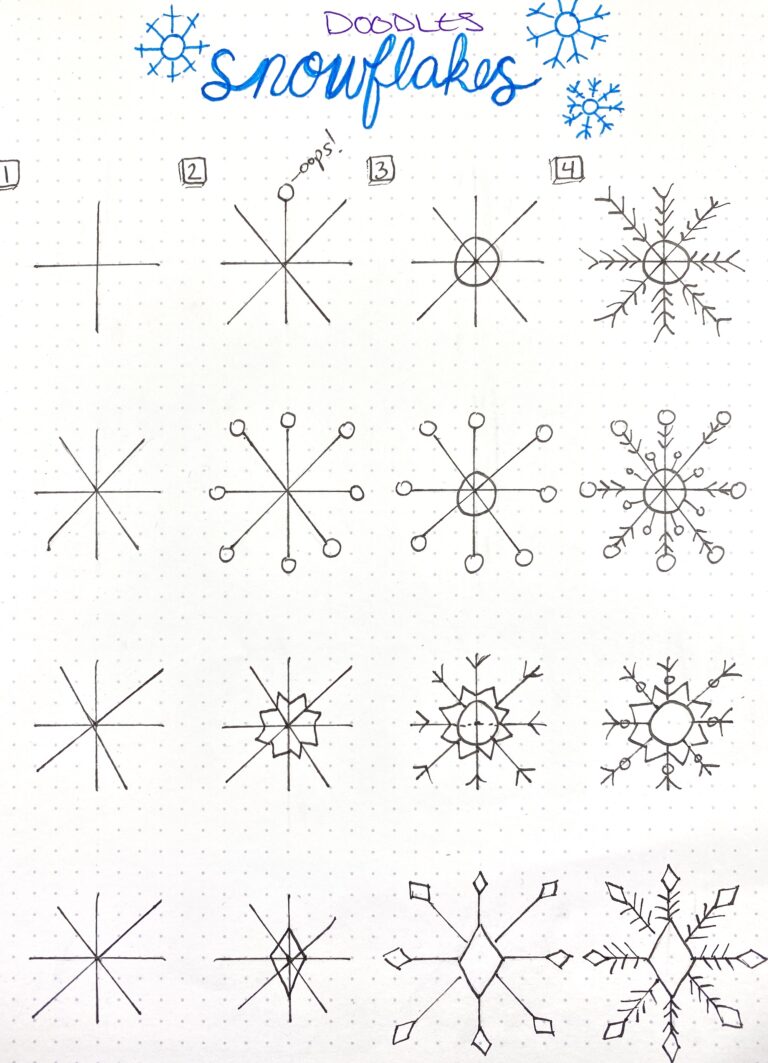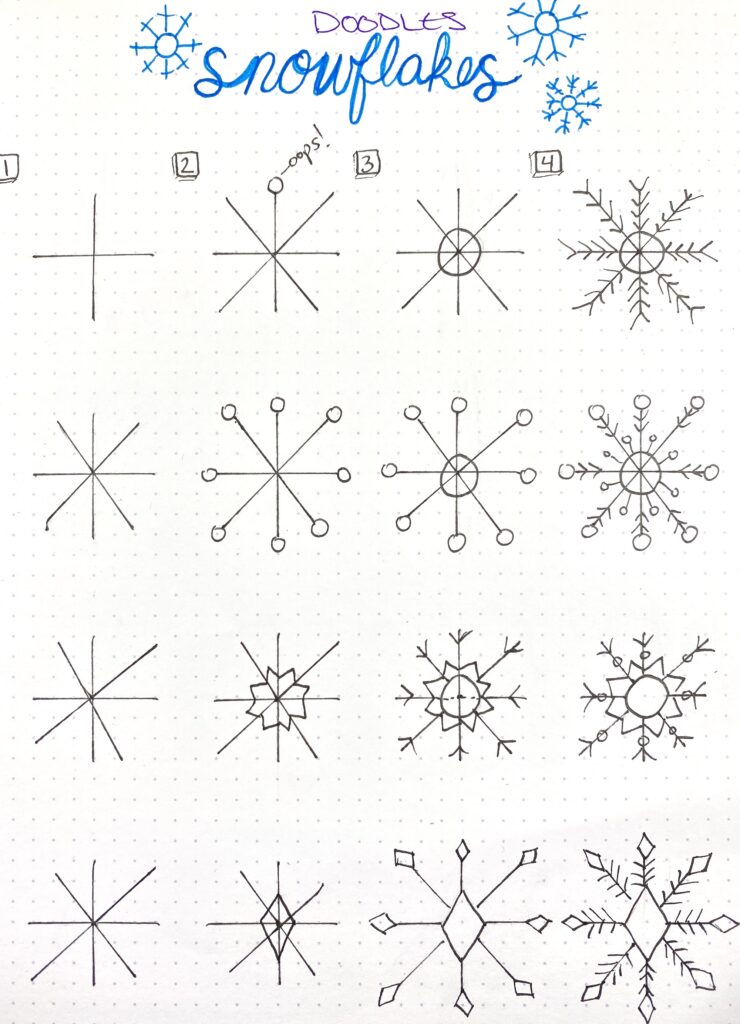 Switch the Paper Color
If you really want to make your snowflakes stand out from the crowd (or in this case, it would be the snow pile right?) you can draw them with white gel pen on a darker paper.
I use this one here.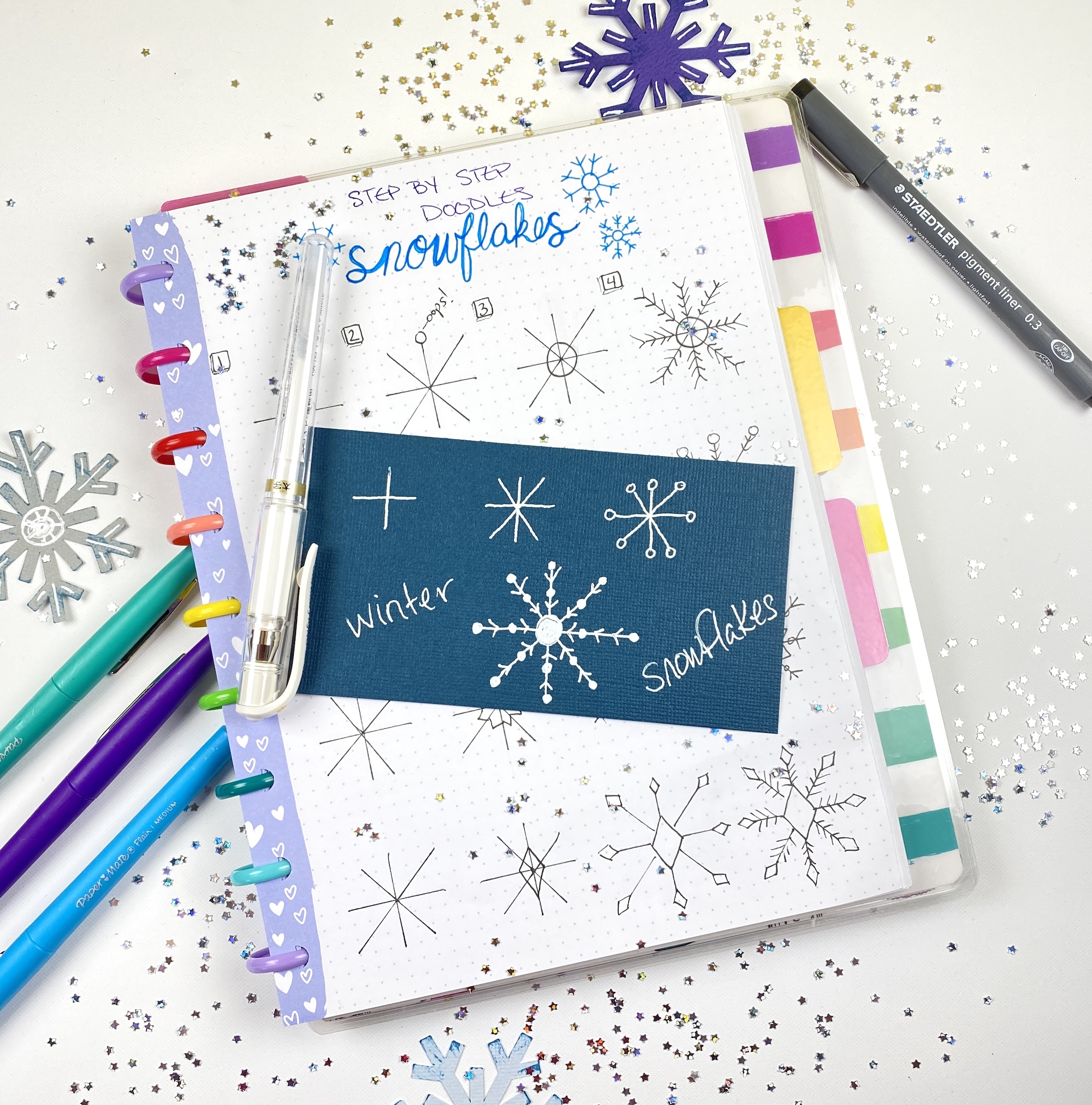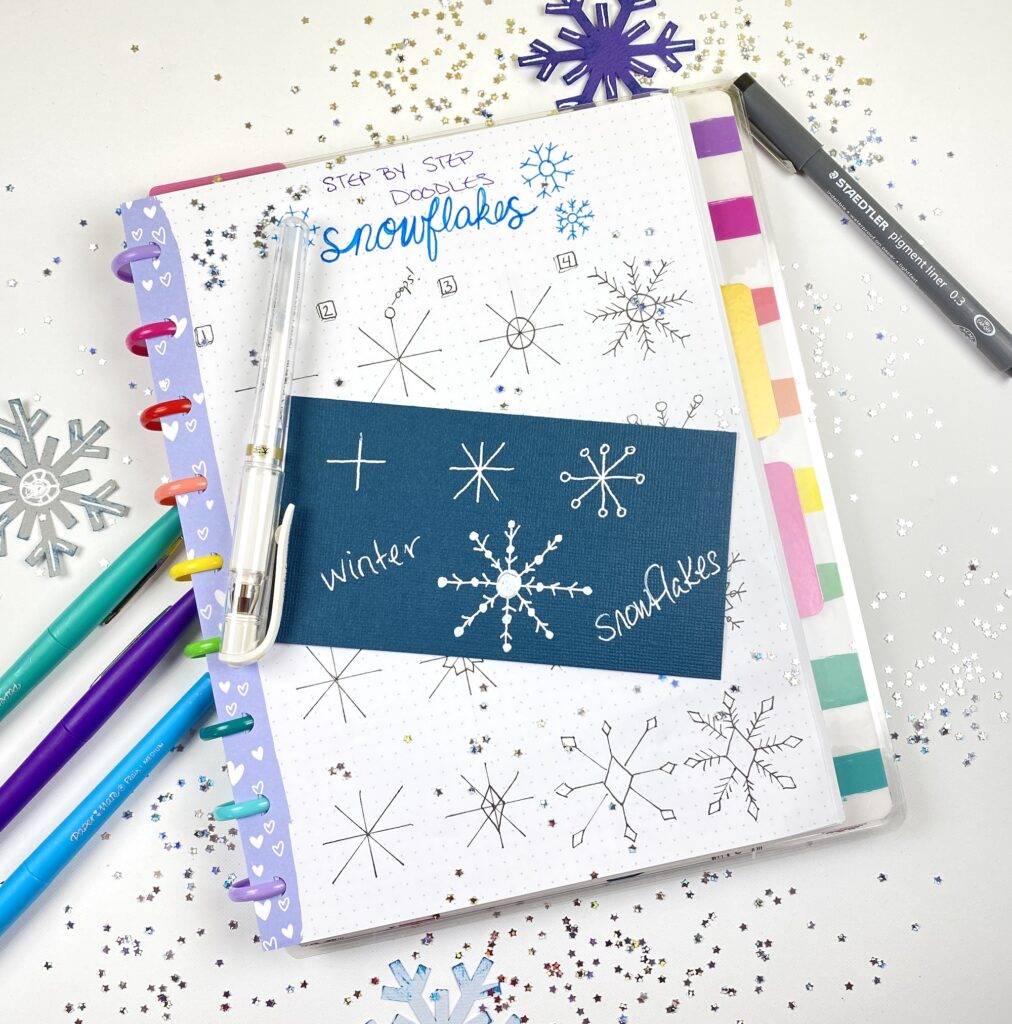 Learn More About Snowflakes
Paper snowflakes have always been a fascination. As children we cut them from folded paper with scissors.
When we become adults we admire them as they are (each one unique).
Snow sculptures are winter traditions molded from billions of snowflakes.
It's hard not to be impressed by those little frozen pieces of art.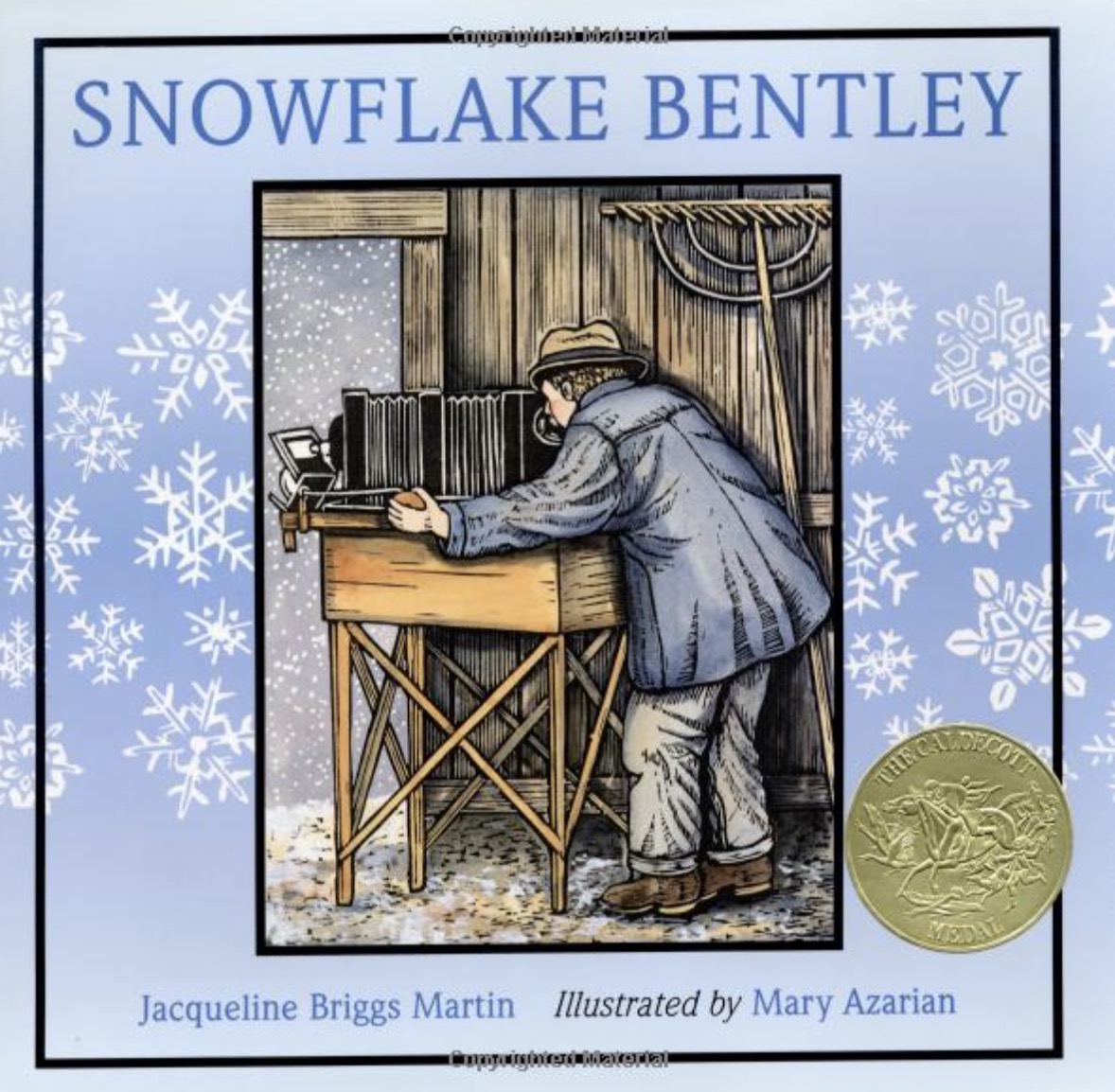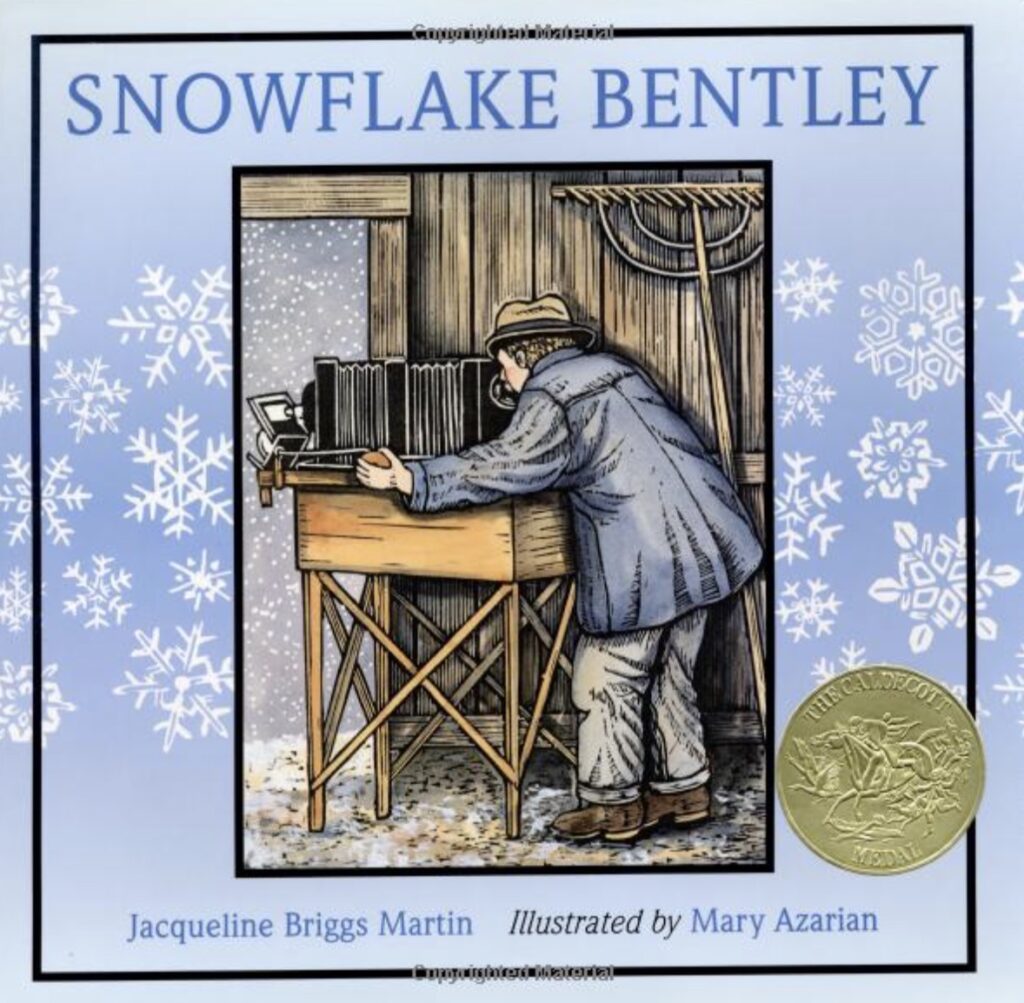 If you would like to learn more about snowflakes, how we have studied them in the past, and just how truly beautiful they are, then I would recommend "Snowflake Bently". It was always on my reading list to share with the kids in my class.