19 Scrapbooking Kit Clubs and Why You Should Use Them
We may earn a small commission for purchases made through affiliate links in this post. For more information go to our Privacy Policy.
Once upon a time (and it was a long time ago), I had a scrapbooking kit club.
Blackberry Buckets.
That was one of my most favorite things to create and share online. Each month, I would curate a theme of pattern papers from different companies, mix in some Bazzil cardstock, a load of embellishments, a few ribbons, and some stickers.
Shipping was always fun. The ladies at the post office were a little shocked the first few times. I printed my labels and postage at home, so really, it was just a matter of passing the boxes over the counter.
My daughter loved to help me pick papers and stickers and she was always the biggest helper when it came time to box up the scrapbook of the month club goodies.
Why Subscribe to a Monthly Scrapbook Kit
Scrapbook kits are the perfect solution for both beginners and experienced crafters looking to create beautiful and memorable keepsakes. A scrapbook kit of the month is almost as much funs as a wine of the month club (the best would be blending the two together *wink*).
These kits provide an array of coordinated materials and embellishments, such as patterned papers, stickers, tags, cardstock, and more, which allow you to dive right into the creative process without the stress of searching for matching supplies.
With so many themes and styles to choose from, there is truly a scrapbook kit tailored to everyone's interests, whether you're documenting a family vacation, a milestone birthday, or simply immortalizing everyday moments.
One of the many benefits of using a scrapbook kit or a scrapbook layout kit is the convenience and time-saving aspect it offers. Instead of spending hours in craft stores or online browsing through seemingly endless supplies, a well-curated kit provides everything needed to complete a project from start to finish.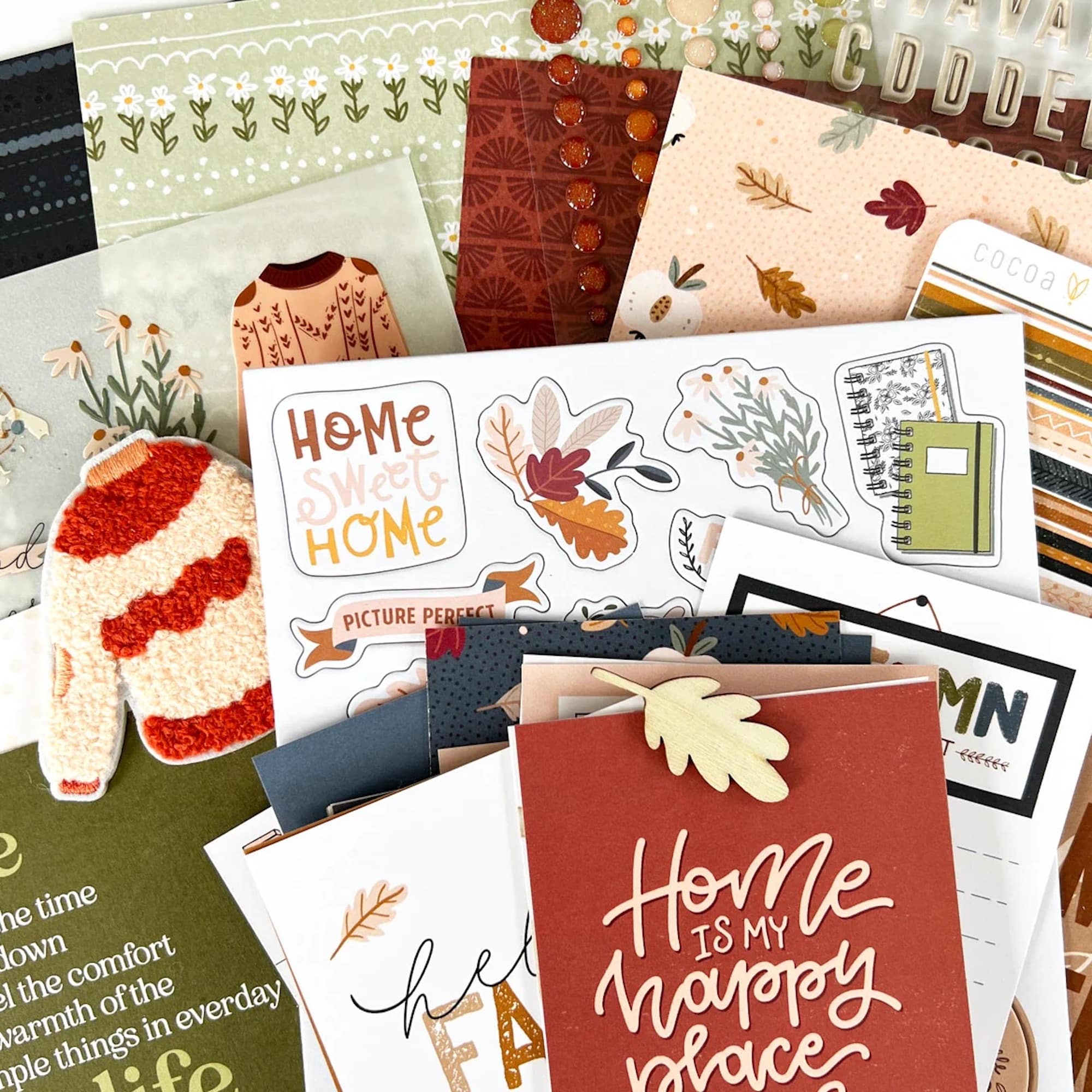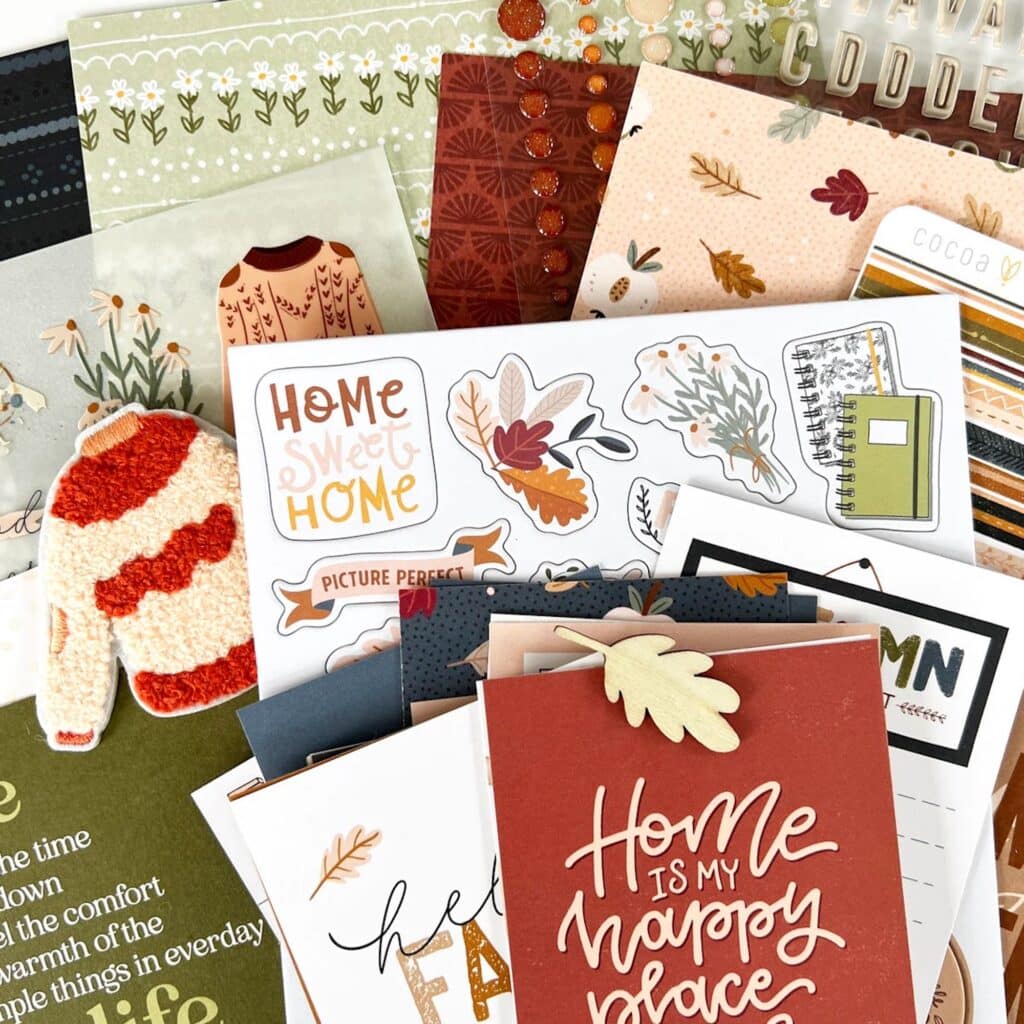 This allows you to focus solely on the fun and fulfilling aspects of scrapbooking, such as designing layouts, selecting photos, and adding personal touches to your pages.
In addition to the simplicity they provide, scrapbook kits also offer great value. By purchasing a bundle of coordinated materials, you are often able to save on the cost compared to buying individual items separately. This makes scrapbooking more accessible for those on a budget, allowing everyone the opportunity to preserve their cherished memories in a tangible and creative way.
Keep reading to learn more about Scrapbook kit clubs and find a list of the top choices for Scrapbook monthly kits.
Types of Scrapbook Kits
Scrapbooking is a fun and creative hobby that helps you preserve memories, photographs, and memorabilia. There are various types of scrapbook kits available, making it easier for beginners and experienced crafters to find the perfect tools and materials for their projects. In this section, we will be discussing three main types of monthly scrapbook kit clubs: Basic Kits, Themed Kits, and Scrapbook Company Kits.
Basic Kits
Basic scrapbook kits are designed for beginners or those who want to start off with essential supplies. These kits typically include a few essentials such as:
Some basic kits may also come with extras like page protectors, pens, or markers. These kits provide just enough supplies to get started, allowing you to customize your scrapbook further by adding your own stamps, die cuts, and other decorative elements.
Themed Kits
Themed scrapbook kits cater to specific events, occasions, hobbies, or interests. These kits often include coordinating patterned papers, stickers, stamps, inks, and embellishments that follow a particular theme. Examples of themed kits include:
Holidays (e.g., Christmas, Halloween, Easter)
Life events (e.g., birthdays, weddings, graduations)
Travel and adventure
Hobbies or interests (e.g., sports, gardening, pets)
Themed kits are a great way to quickly create pages that capture the essence of a specific subject or event. They also provide matching materials from different product companies to make your scrapbook look cohesive and well-designed.
Company Specific Kits
These are usually a full product line from a paper craft company. They include pattern papers, ribbons, brads, stickers, and sometimes coordinating cardstock. Usually, the kits follow a theme and everything coordinates.
Pattern papers
Coordinating cardstock
Embellishements
Stickers
If you love a product release from a company, their kit is usually a better deal and will save you money. Buy these types of kits when you know you want all the things that a company makes (and you will use them).


Components of Scrapbook Kits
In this section, we'll discuss the key elements of a scrapbook kit, including high-quality paper, embellishments, stickers, and titles.
High-Quality Paper
One of the most important components of a scrapbook kit is the paper. High-quality paper not only looks better but also lasts longer, ensuring your creations stand the test of time. Scrapbooking kits typically include:
Cardstock: A thicker, sturdier paper often used as the base for your scrapbook pages
Patterned paper: Decorative paper that adds texture and color to your layouts
Specialty paper: Unique papers like vellum, foil, or glitter paper that can add a touch of elegance to your pages
Embellishments
Embellishments are decorative elements that add dimension and personality to your scrapbook pages. They come in various shapes, sizes, and styles, allowing you to customize your layouts with a personal touch. Some popular embellishments found in scrapbook kits include:
Die-cuts: Pre-cut shapes and designs that can be easily added to your pages
Brads and buttons: Decorative fasteners that can be used to attach other elements or simply add a pop of color
Ribbons and washi tape: Adhesive materials that can be used to create borders, add texture, or secure photos and other items to the page
Stickers and Titles
Stickers and titles play an important role in helping you tell the story of your memories. These elements allow you to add text, labels, and other information to your pages in a visually appealing way. Scrapbook kits often feature:
Alphabet stickers: Pre-cut letters in various styles and colors for creating custom titles and captions
Word stickers: Pre-written phrases and expressions that can be easily incorporated into your layouts
Decorative stickers: Various designs and icons, from flowers and hearts to seasonal and themed stickers, that can add flair and personality to your pages
In summary, a well-rounded scrapbook kit should contain high-quality paper, a range of embellishments, and an assortment of stickers to help you create unique, eye-catching pages that celebrate your memories. By selecting a kit with the right components, you can make your scrapbooking experience enjoyable and hassle-free.
Selecting the Perfect Scrapbook Kit
When it comes to scrapbooking, finding the right kit can make all the difference in the world. Here, we'll guide you through the process of selecting the ideal scrapbook kit by discussing the following sub-topics: determining your style, choosing a layout, and quality and price considerations.
Determining Your Style
First and foremost, it's essential to identify your personal scrapbooking style. Some common styles include:
Minimalistic: Focuses on clean lines and minimal embellishments
Shabby Chic: Incorporates distressed elements and vintage-inspired materials
Eclectic: Combines a mix of textures, patterns, and colors
Take some time to browse online galleries and scrapbooking examples to see which style appeals to you the most. Keep in mind that your style might evolve over time, which is part of the fun of the creative process.
Choosing a Layout
Next, consider the layout for your scrapbook. The two most popular sizes for scrapbook albums are 12×12 inches and 8.5×11 inches. These sizes are standard, making it easier to buy filler papers if needed.
Simple Stories is making super easy-to-use albums and pages that are 6 x 8 and I found at least one kit company that offers a kit for this size as well. The Freckled Fawn offers a 6×8 monthly kit as well as a Project Life kit.
Some different types of layouts include single-page, double-page, and pocket-page layouts (such as Project Life kits). Consider the following when choosing a layout:
Single-page layouts allow for one design per page, letting each page stand alone as a piece of art.
Double-page layouts span across two pages, giving you more space to tell a story or showcase multiple photos.
Pocket page layouts involve slipping photos and journaling cards into clear plastic pockets, which can be a quick and straightforward approach to scrapbooking.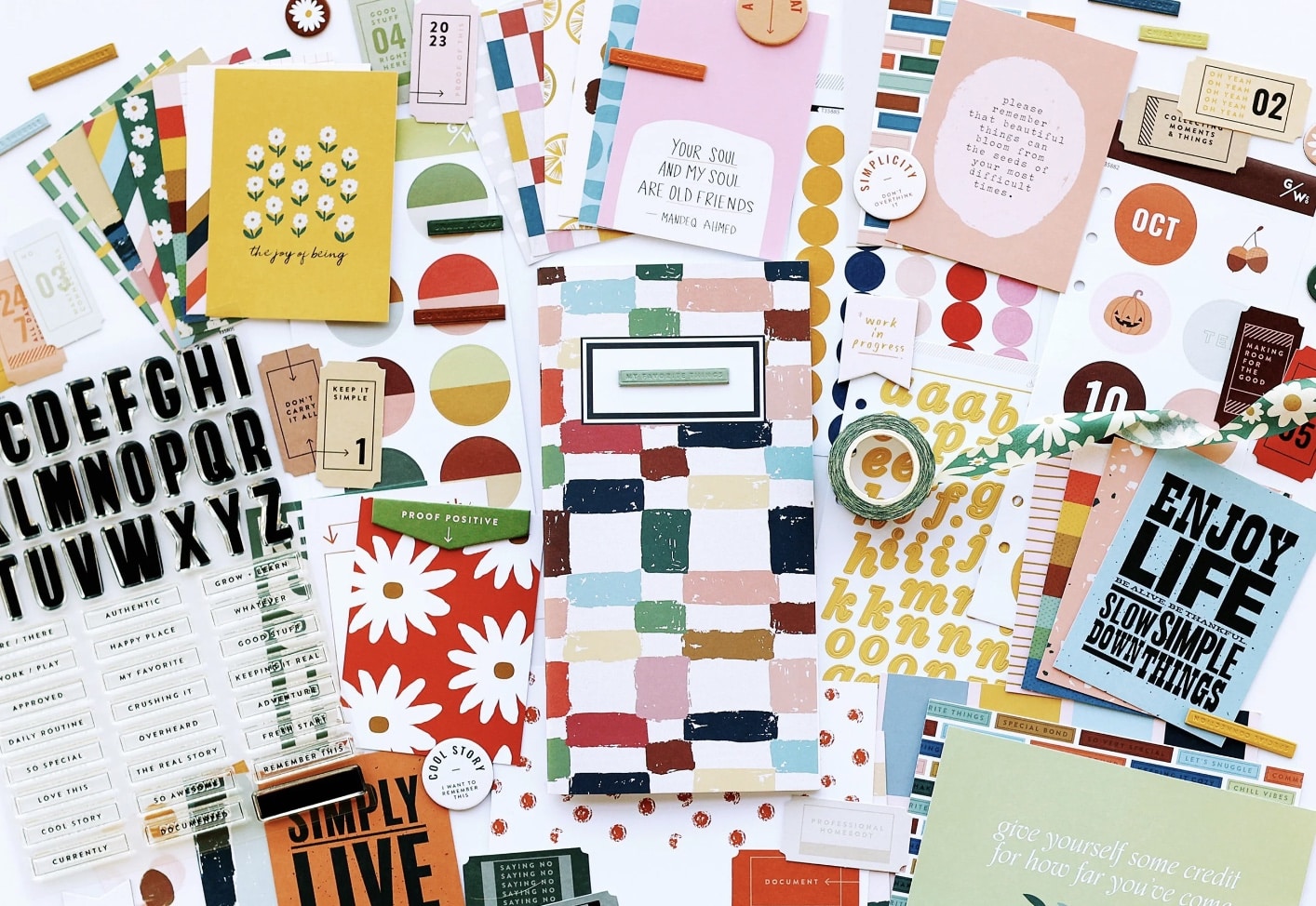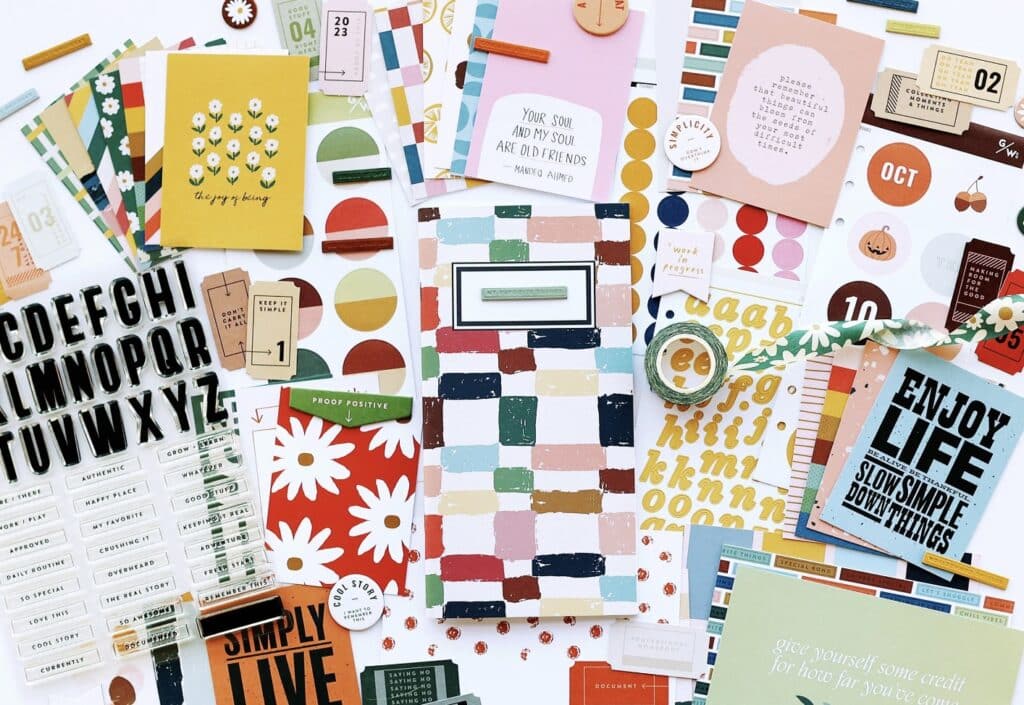 It's essential to think about how you want your memories organized and displayed while selecting the most suitable layout for your scrapbook.
Take into consideration how much time you also have to spend creating layouts. If you need to get pages done faster, then a pocket-style layout might be your best approach. Smaller layouts might be ideal if you have minimal photos for each page. Larger layouts like 12×12 layouts or double-page layouts will give you more creative space for more photos and journaling.
Quality and Price Considerations
Finally, weigh the quality and price of various scrapbook subscription kits. While some kits may be affordable, they might not provide the best materials, which can affect the final look and durability of your project. Ensure the components of the kit, such as the album, papers, and embellishments, are of good quality.
Don't shy away from exploring options like Etsy for unique, handmade scrapbook kits or choosing highly-rated commercial kits that provide excellent value for money. Set a budget for your scrapbooking project and choose a kit that balances quality with affordability.
Top Places to Buy Scrapbook Kits
Scrapbooking is a fantastic way to preserve memories and showcase your creativity. Whether you're a seasoned scrapbooker or just starting out, you'll need supplies to bring your projects to life. In this section, we'll explore some top places to buy scrapbook kits, including Etsy shops, online retailers, and local craft stores.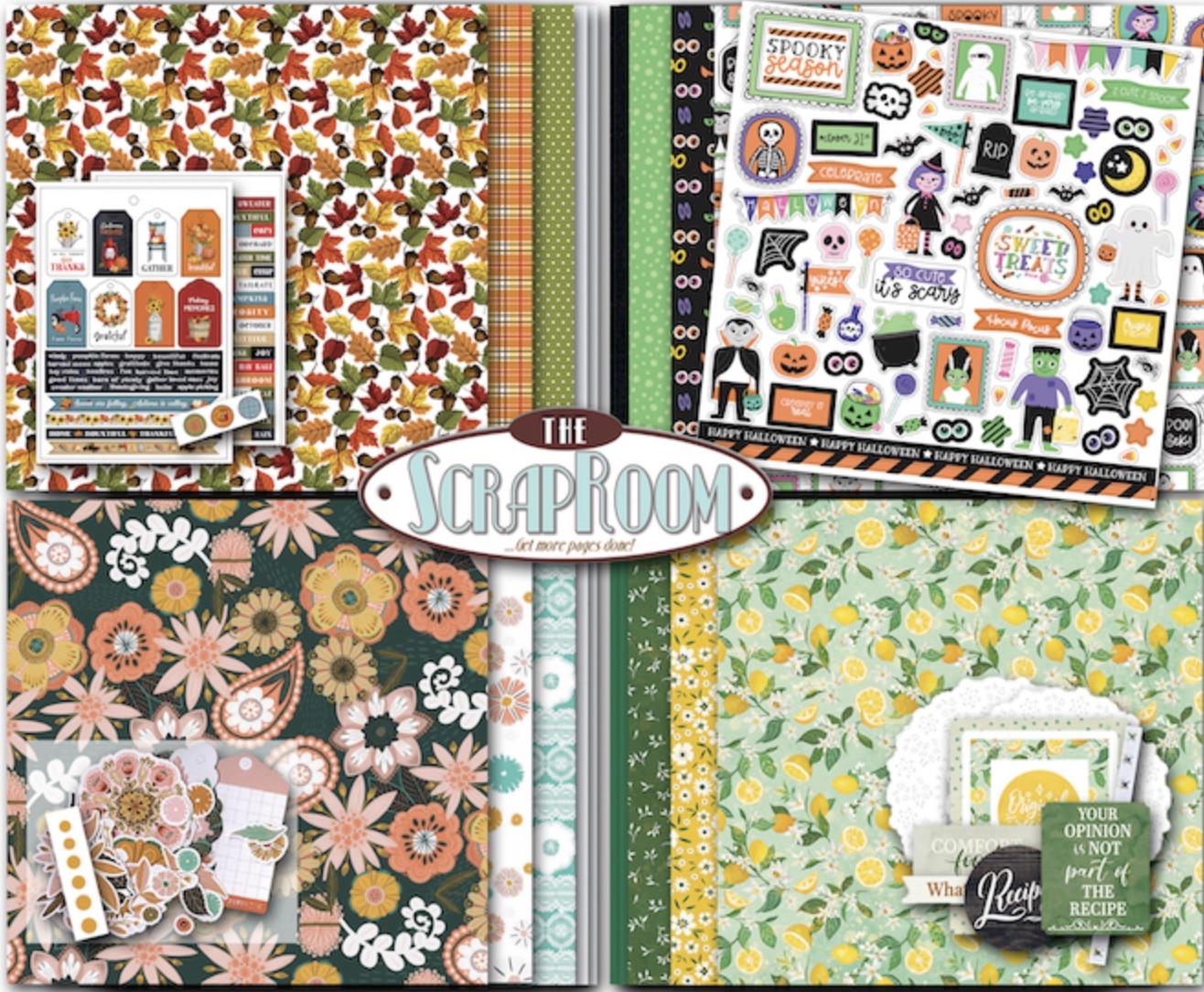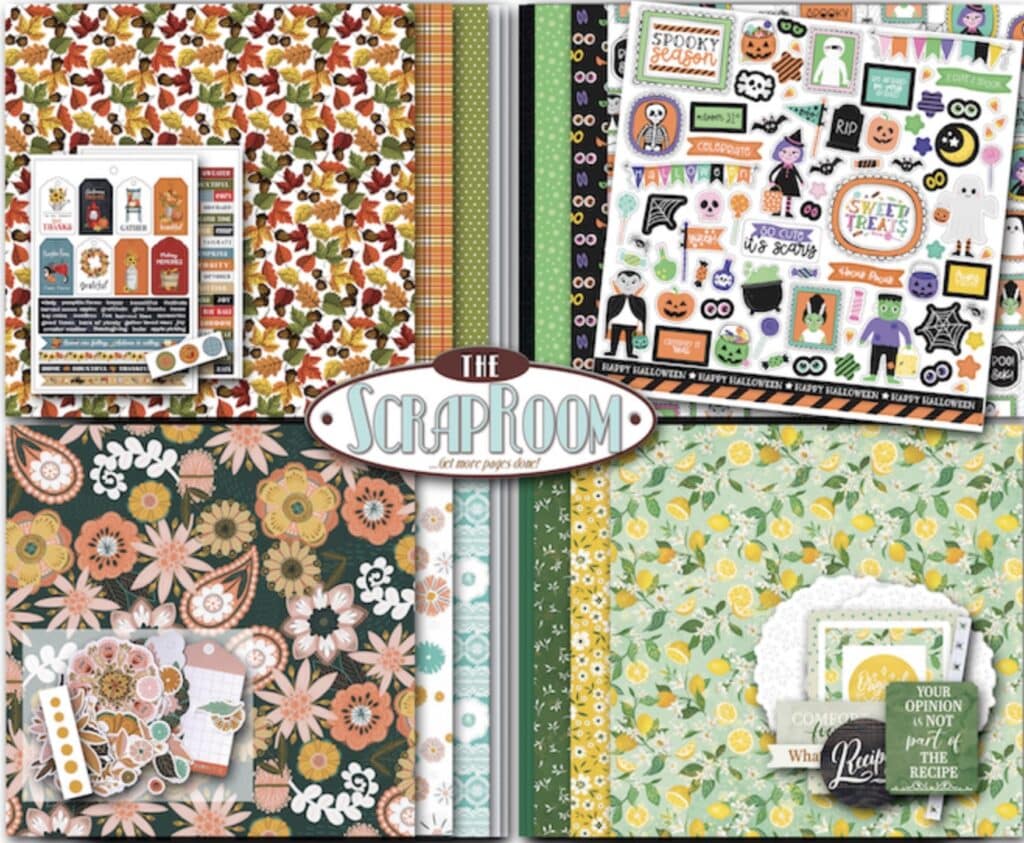 Online Scrapbooking Monthly Kits and Scrapbook Clubs
This is just a list of kits and clubs that I have found by scouring the web. Each business is their own entity. Perform your own due diligence and read reviews, etc. I cannot guarantee their quality, availability, or timely delivery. They aren't mine.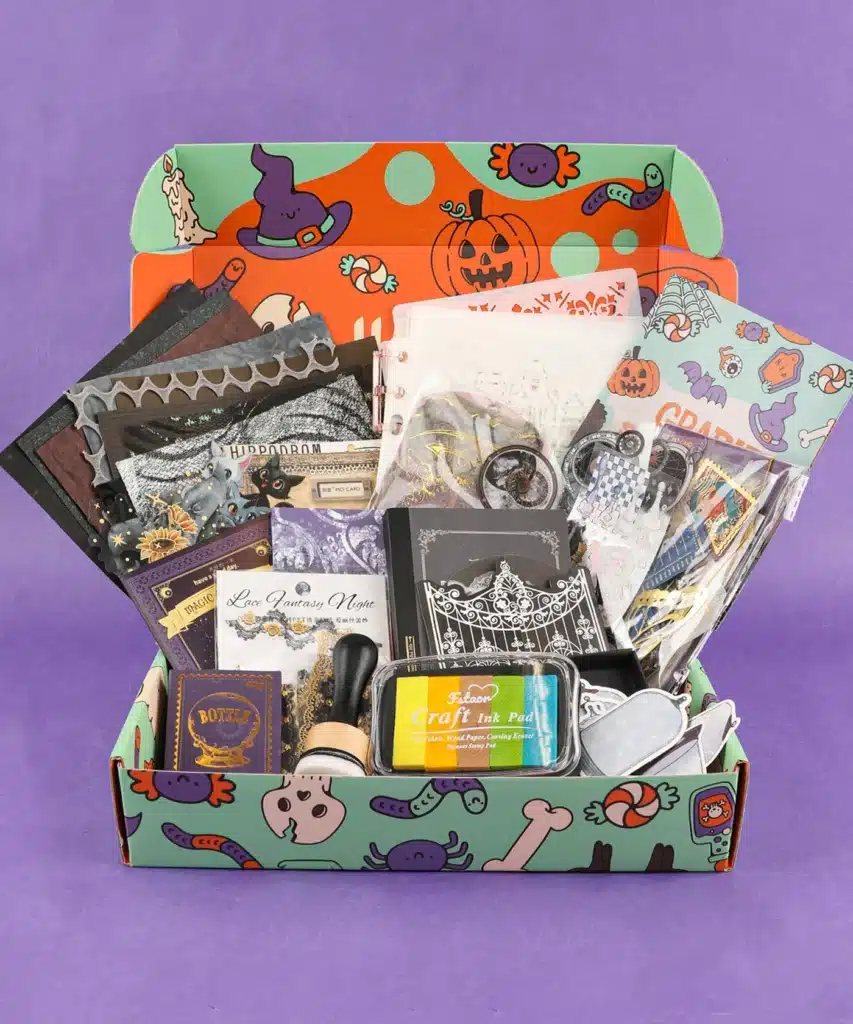 Etsy Shops
Etsy is an online marketplace filled with unique and handmade items, making it a great place to find scrapbook kits and scrapbook premade page kits crafted by talented artists. If you're searching for something different or want to support small businesses, Etsy is an excellent option. There are many shops on the platform offering various styles and themes to suit your tastes.
Online Retailers
If you're looking for a more extensive selection and convenience, online retailers like the following will curate amazing page layout kits that you can use to increase your collection (a-hem, I mean create loads of beautiful pages). One of my favorites is Simple Stories with Doodlebug running a close second.
Local Craft Stores
Don't forget about your local craft stores when searching for scrapbook kits. Smaller independent shops often have scrapbooking sections filled with kits, paper, embellishments, and tools. Shopping at local craft stores has the added benefit of being able to see and touch the products before making a purchase. Additionally, you'll be supporting local businesses and can often find in-store workshops or classes to enhance your scrapbooking knowledge and skills.
Learn More About Scrapbooking:
Which Glue for Paper Crafts? Top Picks for Perfect Creations
Scrapbook Albums: Start Showcasing Your Memories with This Quick Guide
7 Simple Photo Mats Tips to Help Create Gorgeous Scrapbook Layouts