Planner Quotes for Inspiration, Motivation, and Fun
We may earn a small commission for purchases made through affiliate links in this post. For more information go to our Privacy Policy.
Planner quotes are a great way to keep yourself inspired and motivated. There are fitness quotes, quotes about productivity, cute quotes, inspirational quotes, happiness quotes, and more.
When you purchase a pack of Happy Planner stickers, they almost always have a set of quotes included. There is even a whole sticker book that is just about happy quotes.
TIP FOR DESKTOP: If you have an idea of what type of quote you are looking for, use the CMD/CTRL F shortcut (find) and search the word or topic to find it quickly on the page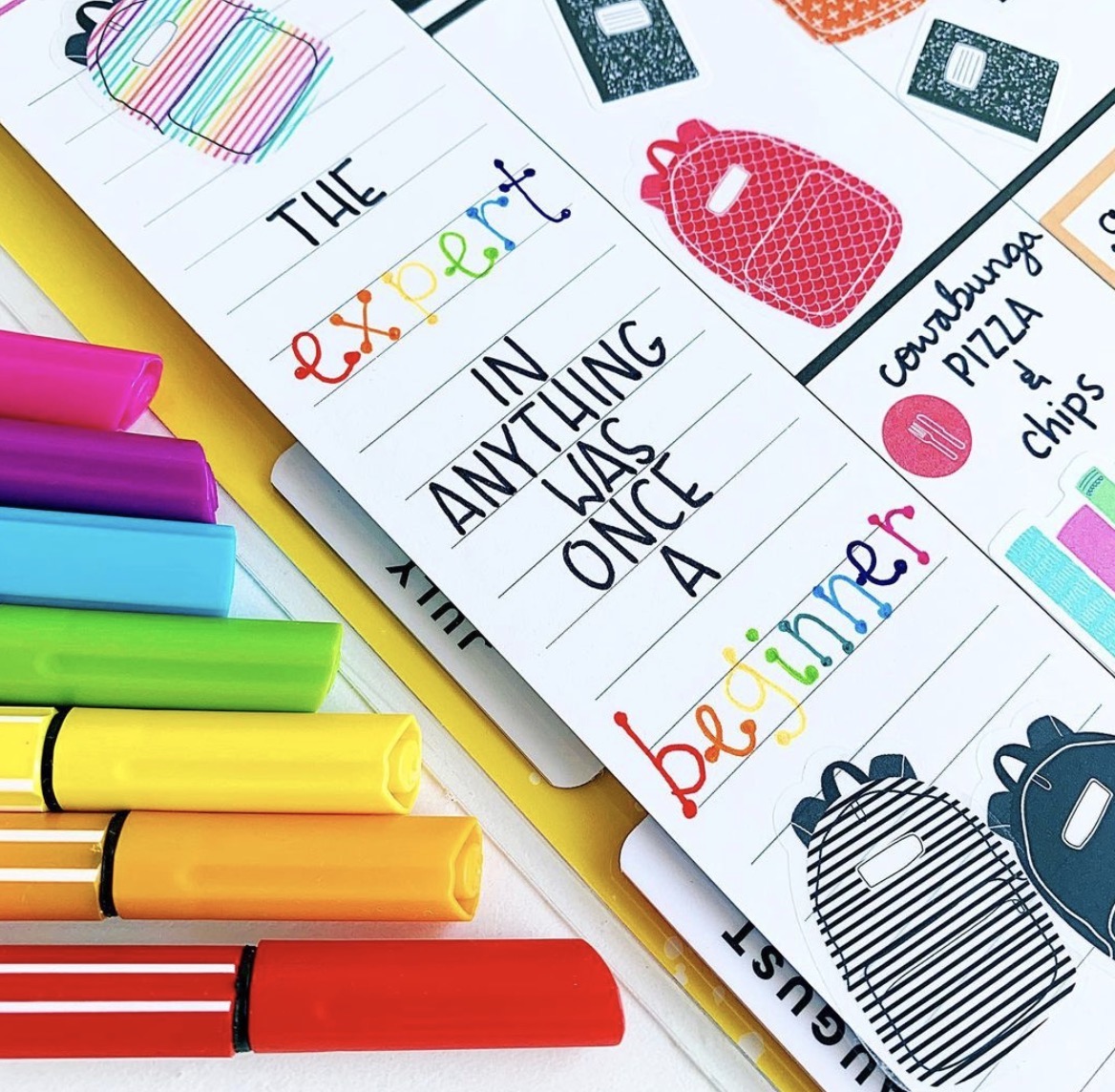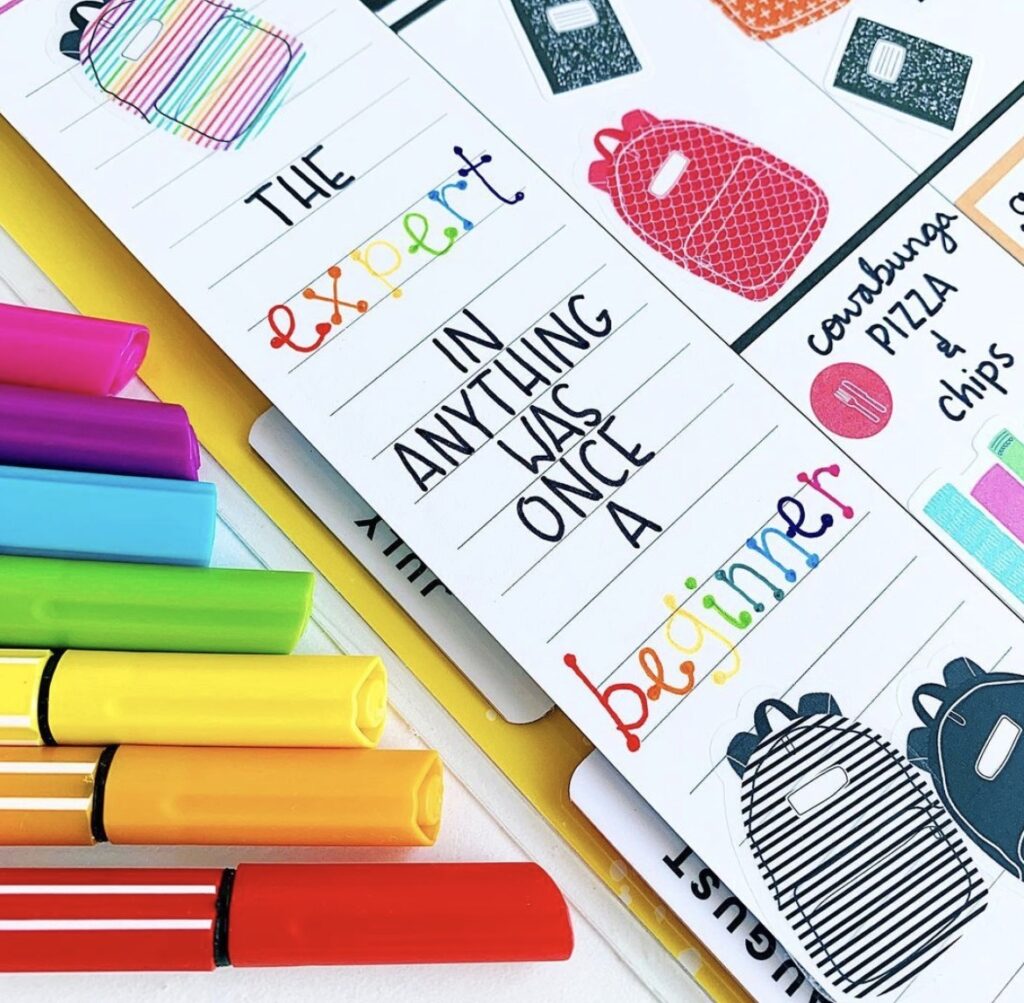 Where Can I Use Quotes in My Planner?
In the "looking ahead" section of your dashboard layout
In the monthly or weekly sidebar
In a spare box in your weekly spread (use a horizontal sticker to make a space for writing)
Create a separate page with the quote in brush lettering or hand lettering (this also looks great as a divider page for different sections in your planner or bullet journal)
Write a new quote each week on a sticky note or sticker and add it to your weekly spread (practice your hand-lettering with this quick trick)
Print out the planner quote, cut it to size, and glue it to a section (or use some washi tape to stick it down and decorate it at the same time)
Write quotes in the page margins with colorful pens
What are some good short quotes?
These planner quotes are great for those spaces that you don't have much room to write. You can use them for practicing your lettering and fonts and make some word art out of them as well.
Attitude is everything.
Your attitude determines your direction.
Your future looks bright.
Do it with passion or not at all.
Find your tribe and love them hard.
Do more of what makes you happy.
Wake up and be awesome.
Collect moments, not things.
Don't overthink things.
Plan the work then work the plan – Napoleon Hill
You are capable of amazing things.
Work hard. Play hard.
Something wonderful is about to happen.
Do something awesome today.
Think positive thoughts.
Planning is my happy place.
Dreams don't work unless you do – John C Maxwell
She designed a life she loved.
Not all who wander are lost.
You did not wake up to be mediocre.
Stay humble. Work hard. Be kind.
Find gratitude in all things.
Throw kindness around like confetti.
Don't be the same, be better.
Go the extra mile – it's never crowded – Wayne Dyer
Don't stop until you're proud.
I was not made to be subtle.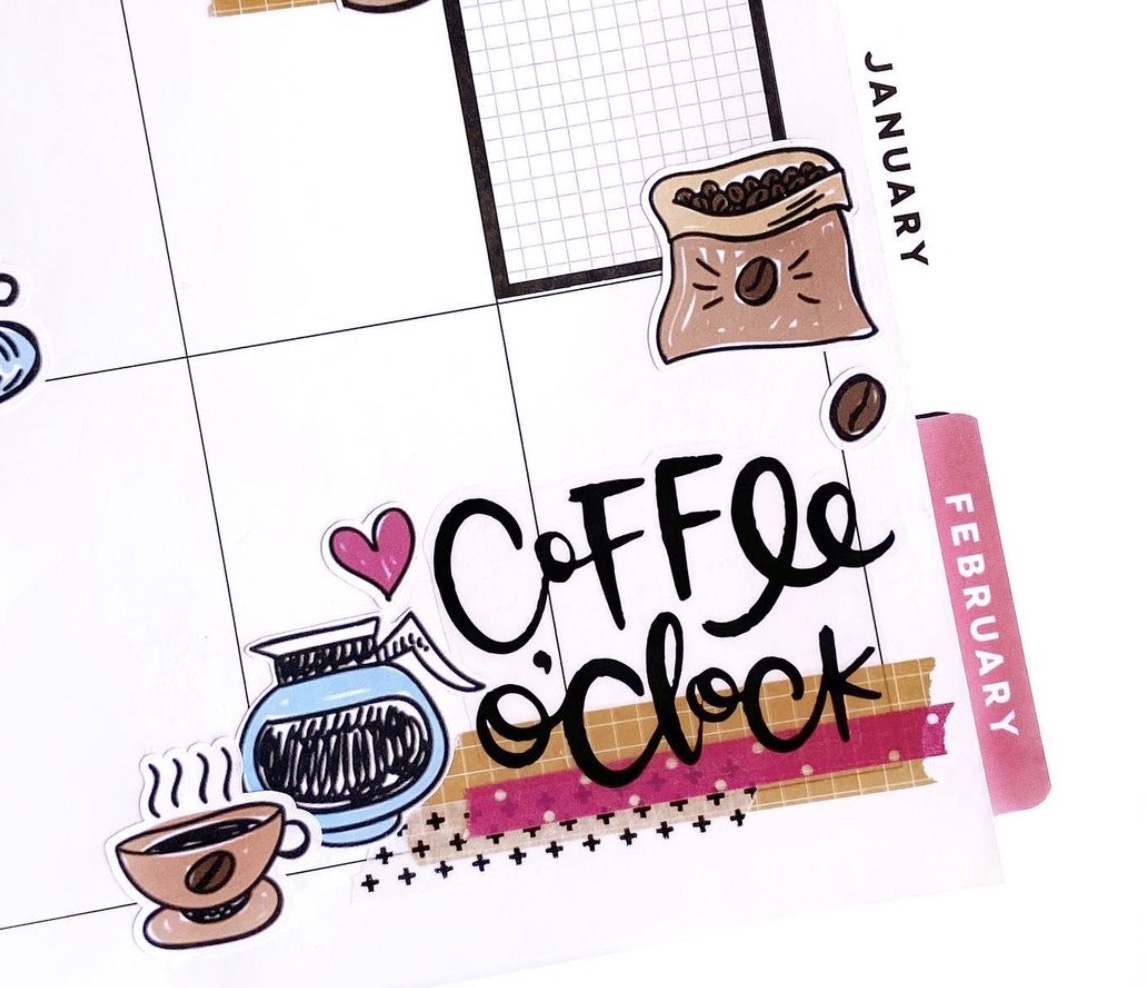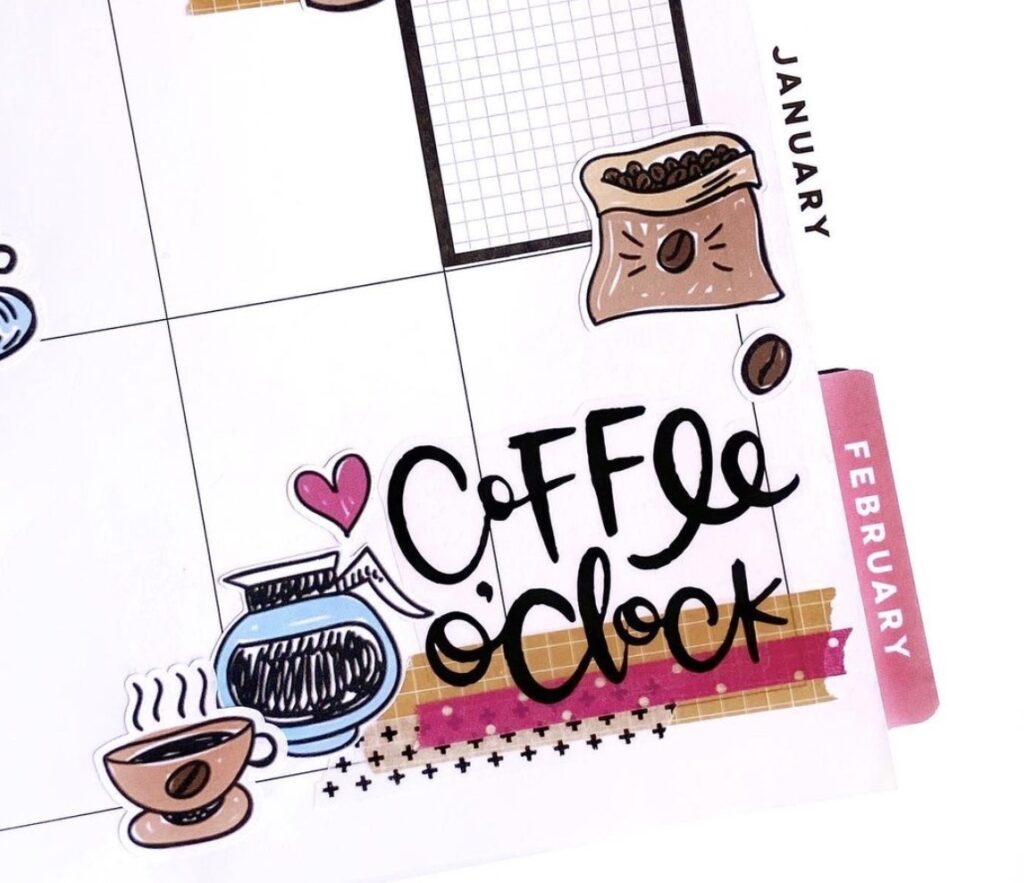 What are the best inspirational quotes?
You may see me struggle but you will never see me quit – Unknown
You only fail when you stop trying – Unknown
A goal without a plan is just a wish – Antoine de Saint-Exupery
Consistent action creates consistent results – Christine Kane
I'm working on myself for myself by myself.
Be so good they can't ignore you – Steve Martin
Doing what you like is freedom. Liking what you do is happiness.
A year from now you'll wish you had started today – Karen Lamb
Don't count the days, make the days count – Muhammad Ali
One day the people that didn't believe in you will tell everyone how they met you – Johnny Depp
I am focused, I am persistent, and I will never quit.
The best view comes after the hardest climb.
How to be happy: decide every morning that you are in a good mood.
Don't tell people your dreams, show them.
If not you, then who? – Andrzej Kolikowski
A smooth sea never made a skillful sailor.
If you can dream it, you can do it – Walt Disney
Anything is possible if you've got enough nerve – J.K. Rowling
Be the reason someone smiles today.
If it isn't a clear yes then it's a clear no – Greg McKeown
Don't look back; you're not going that way.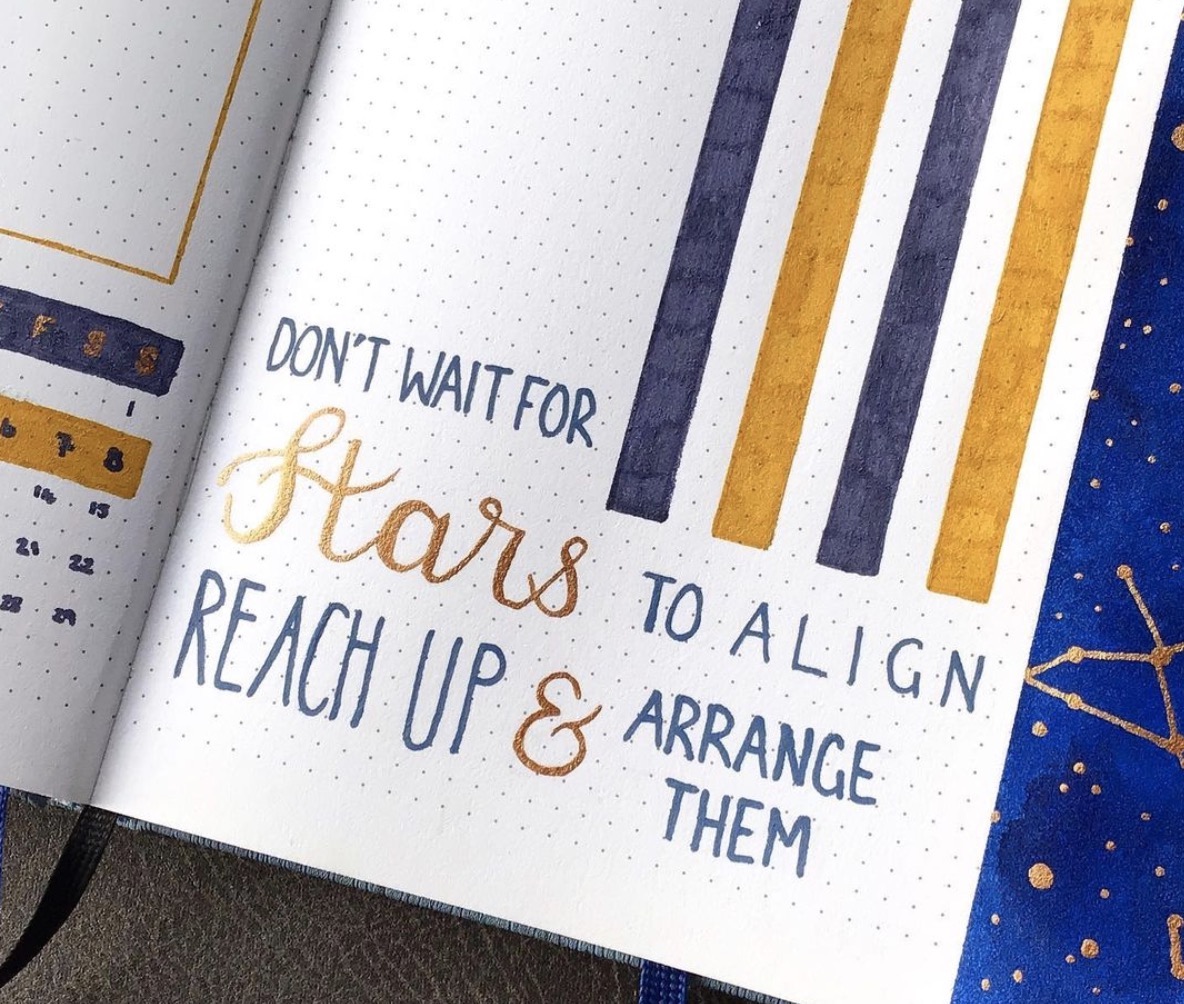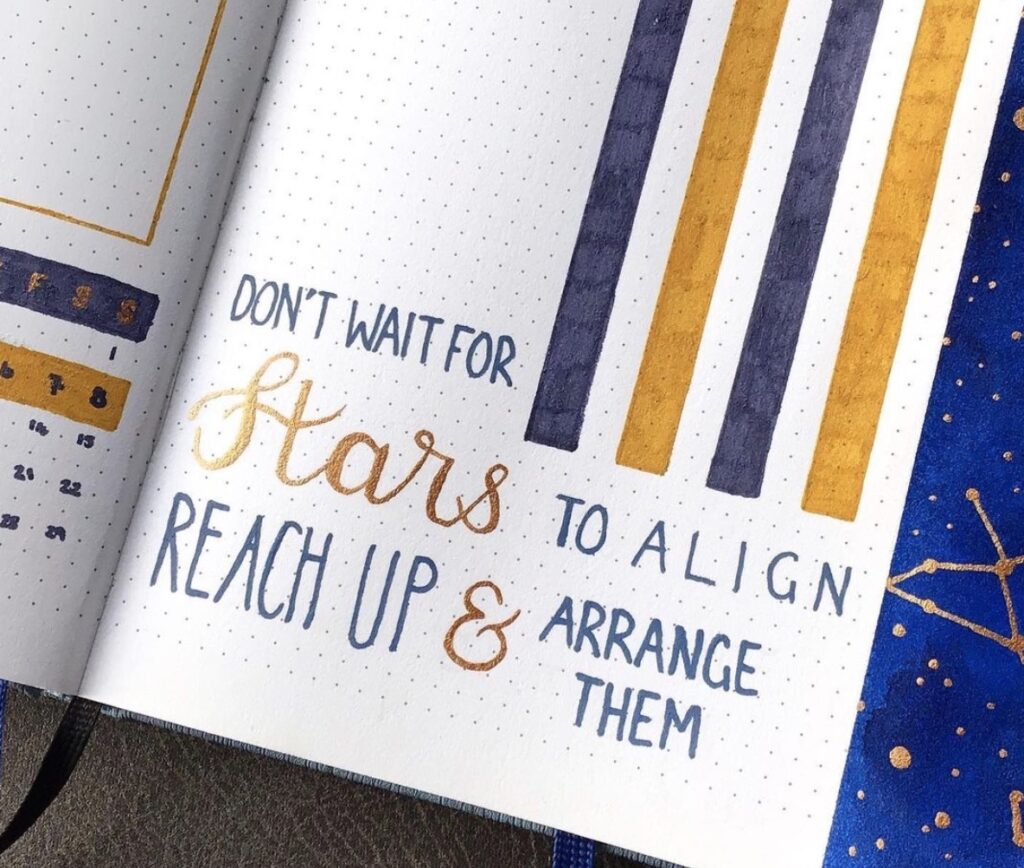 What are cute quotes?
Cute quotes should make you smile. They might not be motivating or deeply meaningful. However, they will resonate with you and touch your soul in some way.
You're the jelly to my peanut butter. – Unknown
Hakuna Matata… means no worries!
Don't cry because it is over, smile because it happened. – Dr. Seuss
Happiness is a warm puppy. – Charles Schulz
Click your heels and say, "I need a life, I need a life." – Unknown
Just keep swimming, just keep swimming. – Dory, Finding Nemo
Be a pineapple. Stand tall, wear a crown, and be sweet on the inside. – Unknown
The first five days after the weekend are always the hardest. – Unknown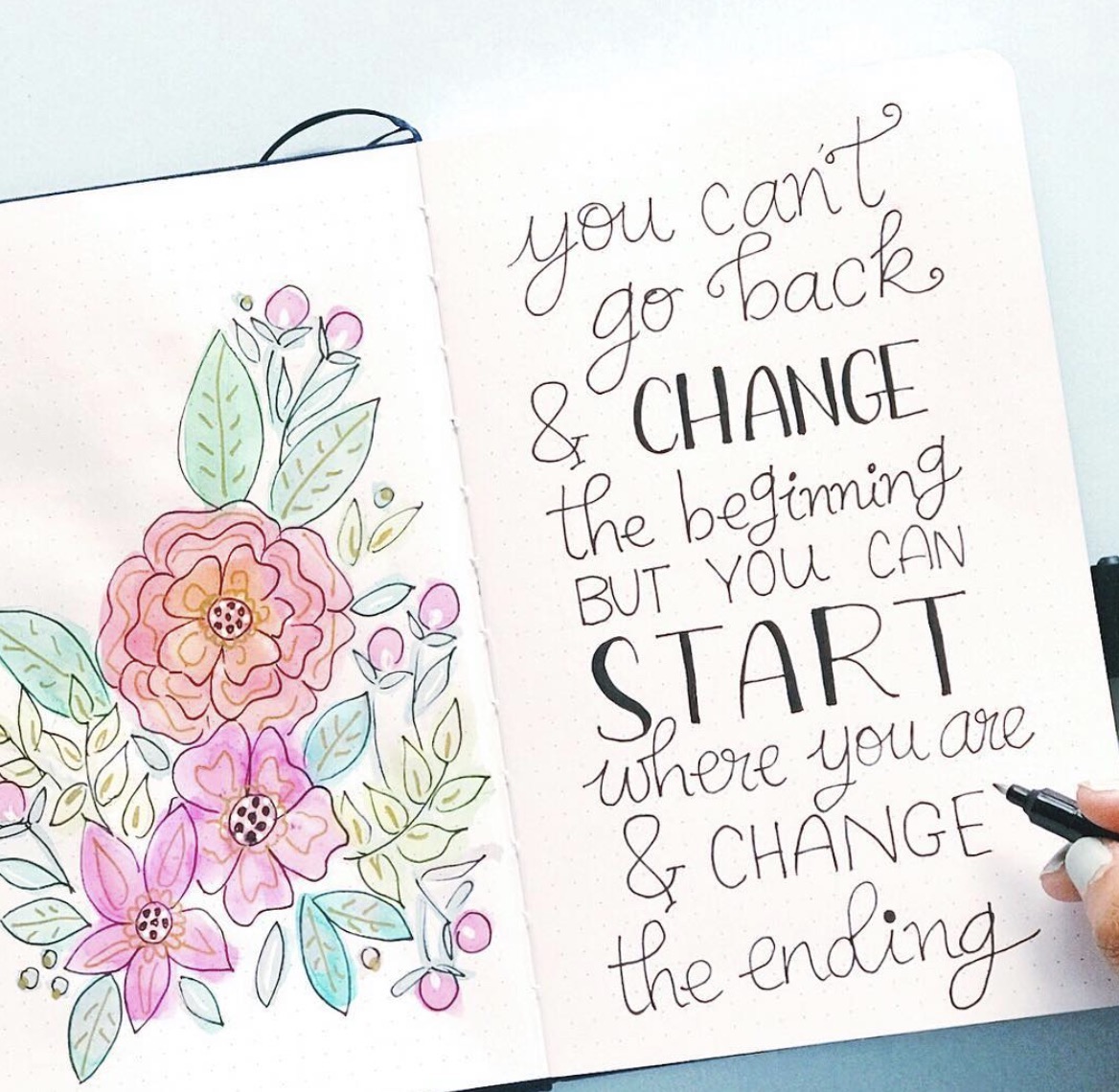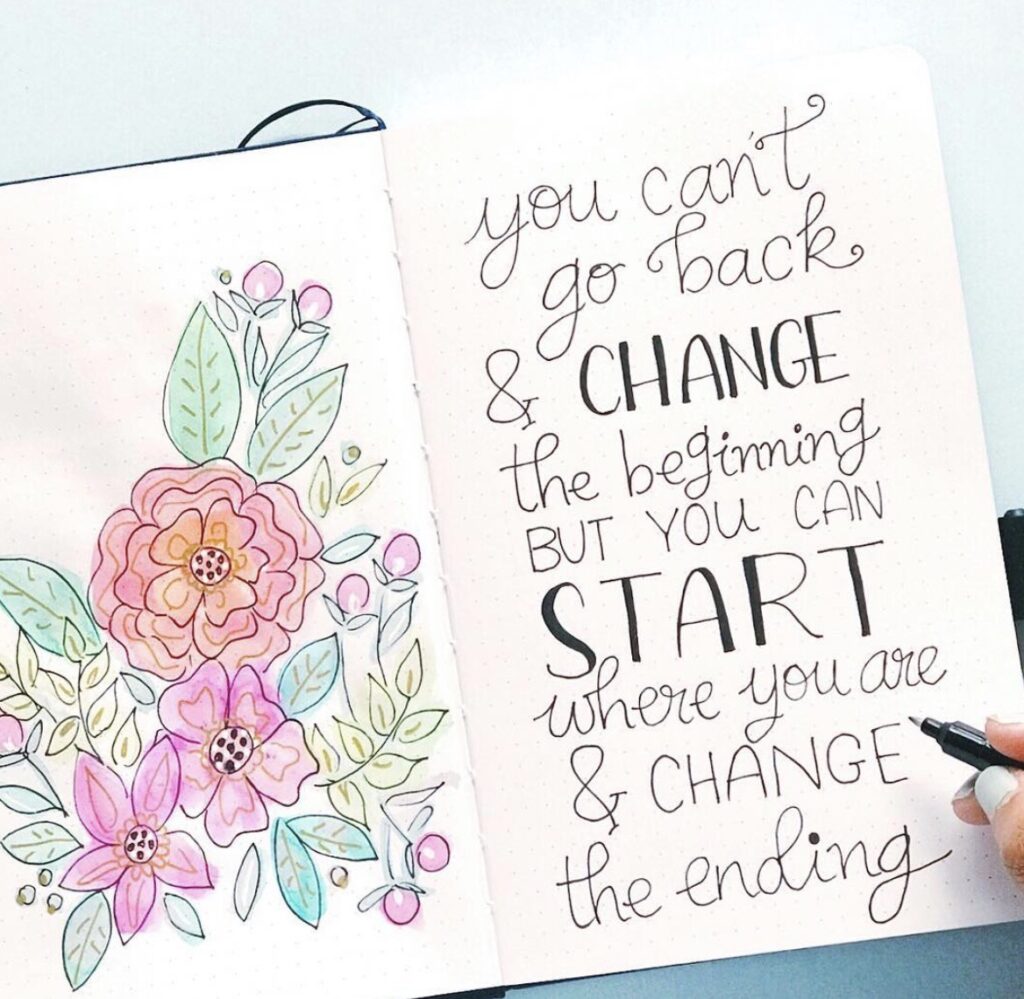 What are some deep quotes?
Change your thoughts and you'll change the world.
One day or day one. You decide.
Find a job you enjoy doing, and you will never work a day in your life – Mark Twain
In life, you need either inspiration or desperation – Tony Robbins
It always seems impossible until it's done.
Failing to plan is planning to fail – Benjamin Franklin
If today was the last day of my life would I want to do what I am about to do today? – Steve Jobs
If you aim at nothing you will hit it every time – Zig Ziglar
It doesn't matter how slowly you go so long as you do not stop – Confucius
Setting goals is the first step in turning the invisible into the visible – Tony Robbins
You get in life what you have the courage to ask for – Oprah Winfrey
If you can't stop thinking about it don't stop working for it – Michael Jordan
The best time to plant a tree was 20 years ago, the second-best time is now – Chinese Proverb
What we fear most is usually what we most need to do – Timothy Ferris
There are 7 days of the week: someday isn't one of them – Benny Lewis
You have goals so big you feel uncomfortable telling small-minded people.
Live a few years of your life like most people won't so you can live the rest of your life like most people can't – Anonymous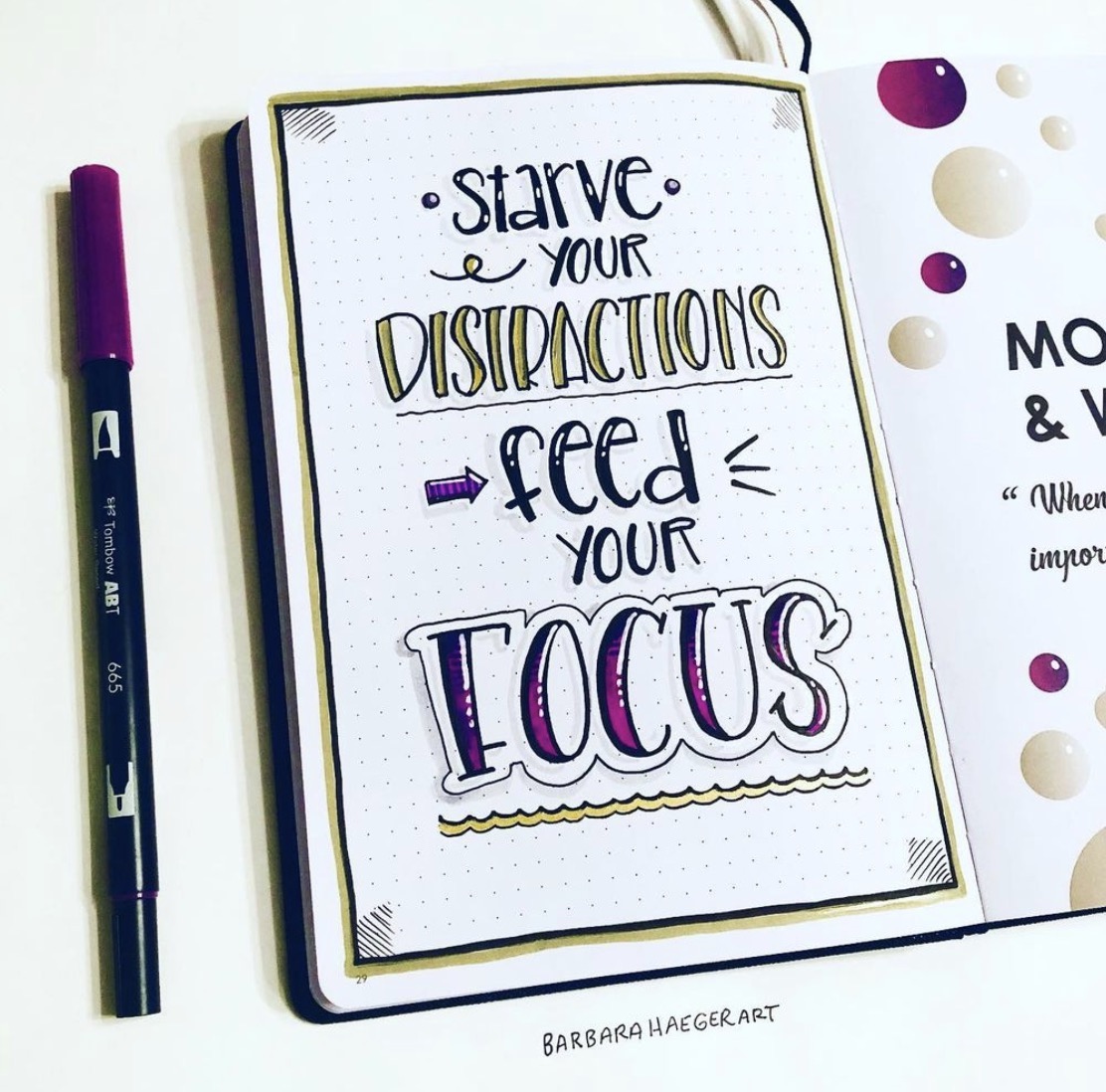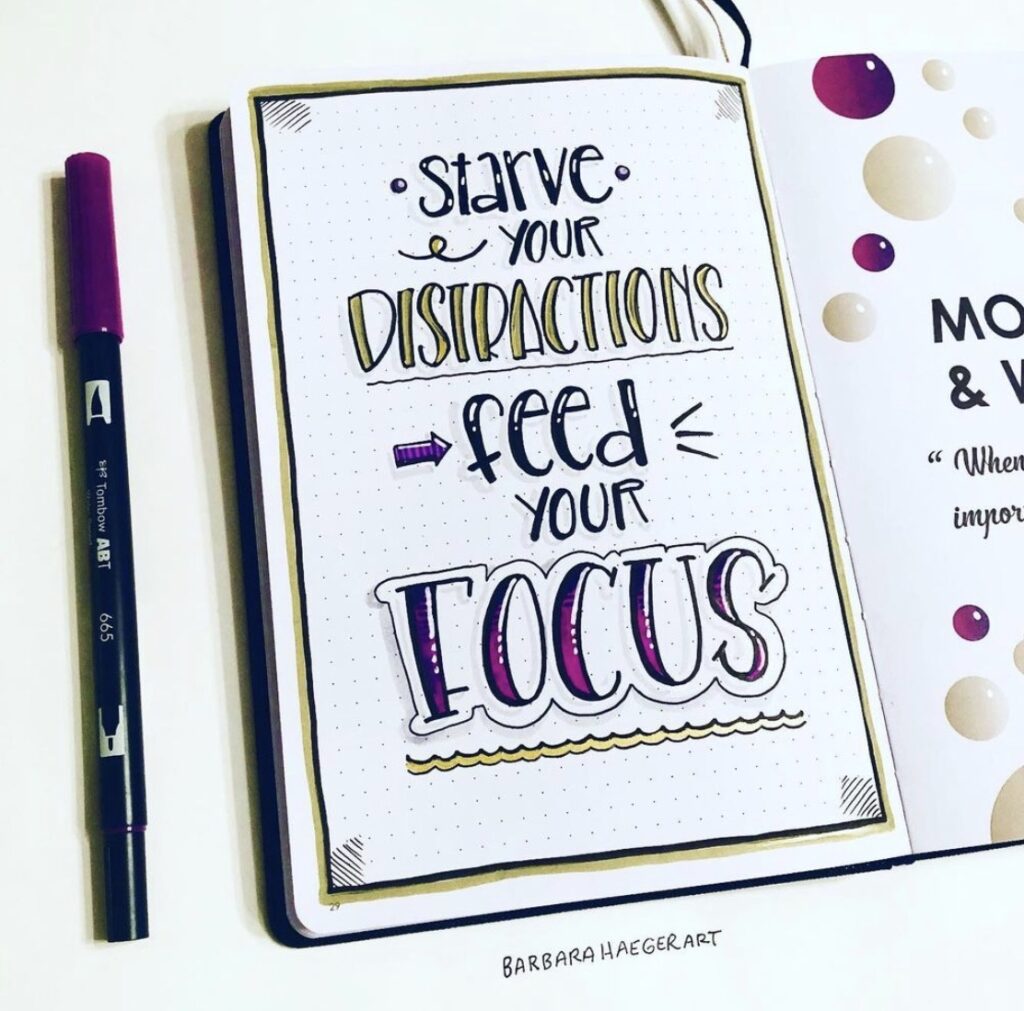 What are blessing quotes?
Blessing quotes are similar to gratitude quotes. What are you thankful for? what makes you feel blessed.
Gratitude is shown when you acknowledge the things in your life that have been a blessing or that you are happy to have.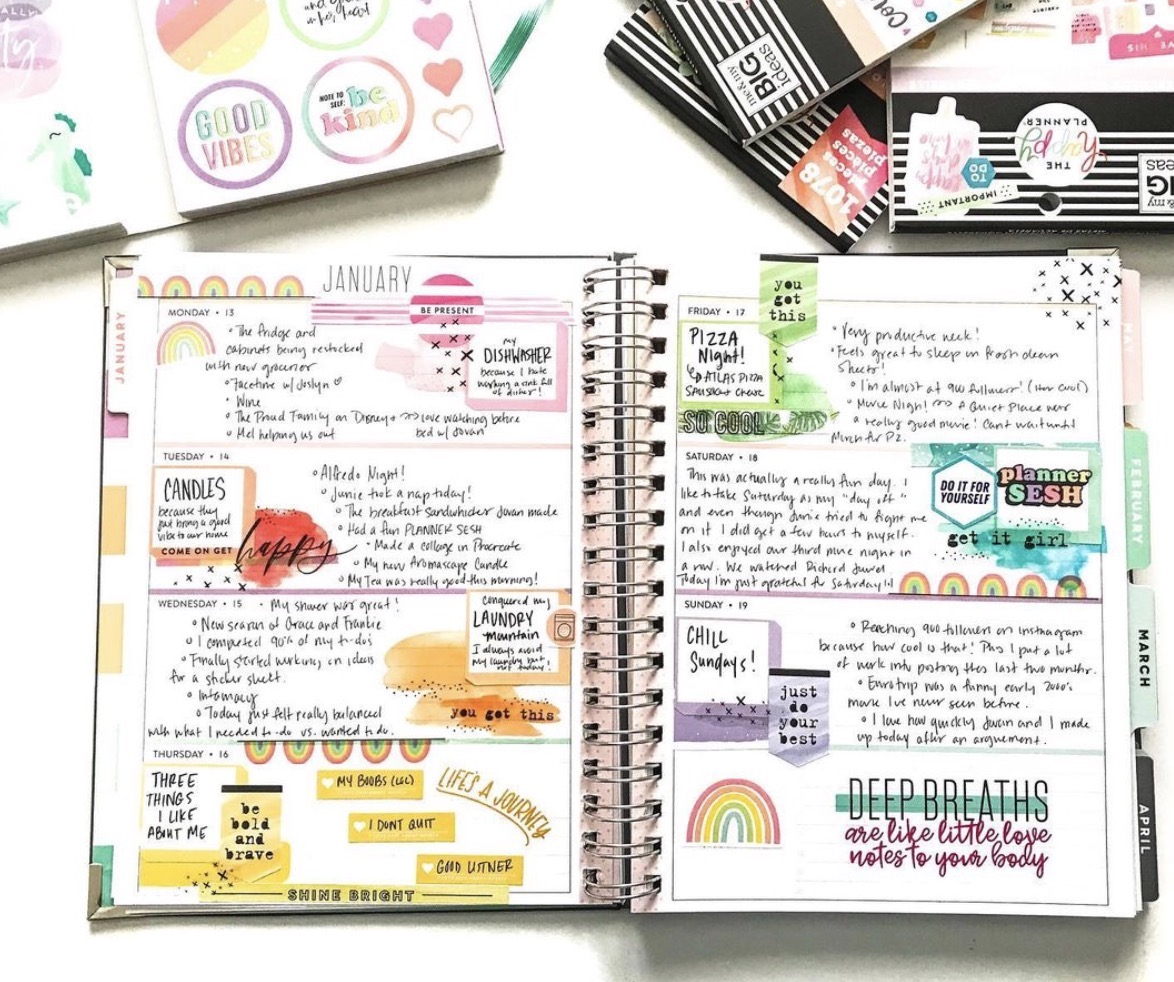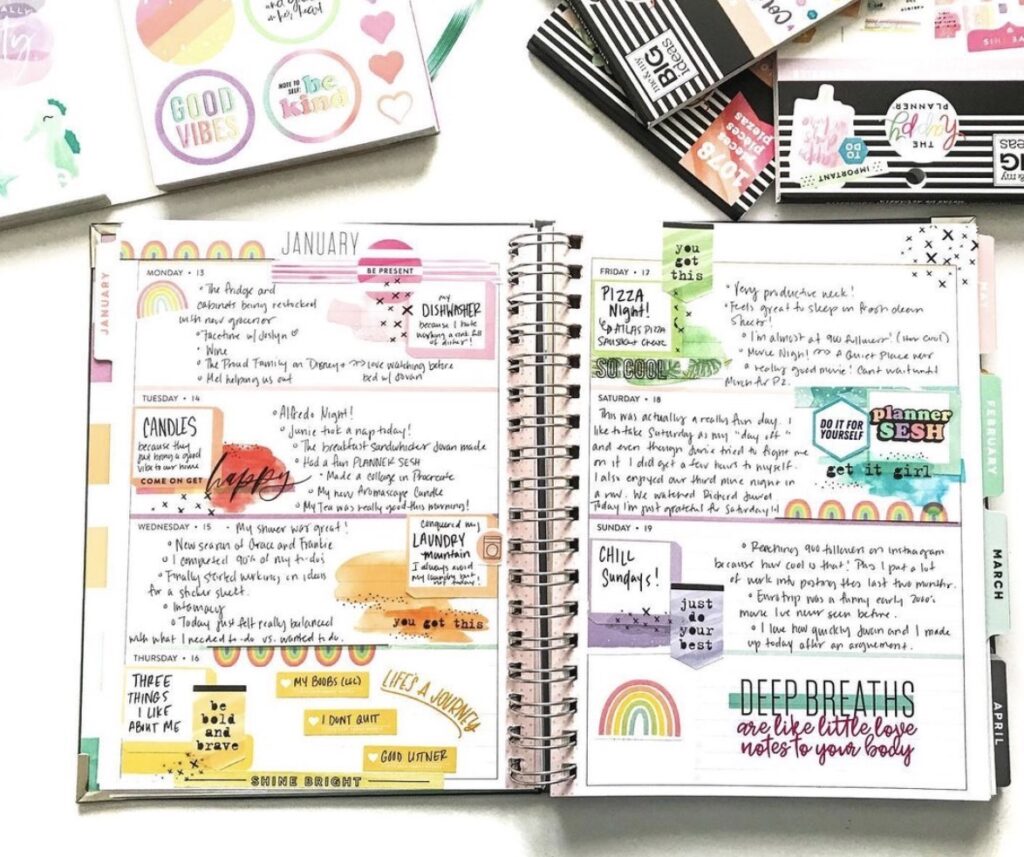 Blessing quotes can also be religious or spiritual. Many people keep a faith planner and complete their bible studies in a journaling format. You can quote sayings from the Bible, the writings of Buddha, or a magazine on mindfulness.
Every day I feel is a blessing from God. And I consider it a new beginning. Yeah, everything is beautiful. – Prince
Before I go to bed, I thank God for blessing me with all the things he blessed me with, and for my family to be safe. – Lauren Alaina
There's a blessing in everything that happens to us. – Kamaru Usman
I walk in a space of gratitude. I'm so grateful to God for blessing me with an amazing family and the opportunity to do what I love. – Jurnee Smollett-Bell
It's never too late. Don't focus on what was taken away. Find something to replace it, and acknowledge the blessings you have. – Drew Barrymore
My life has been a blessing. I'm grateful for everything I do have and the places I'm going and the things I've seen. – Leah LaBelle
You never know where a blessing can come from. – Teena Marie
Inspiration is some mysterious blessing which happens when the wheels are turning smoothly. – Quentin Blake
The harvest of old age is the recollection and abundance of blessing previously secured. – Marcus Tullius Cicero
Blessed are they who see beautiful things in humble places where other people see nothing. – Camille Pissarro
An early-morning walk is a blessing for the whole day. – Henry David Thoreau
Every day is a blessing. – Olivia Culpo
A life-long blessing for children is to fill them with warm memories of times together. Happy memories become treasures in the heart to pull out on the tough days of adulthood. – Charlotte Kasl
Just to be is a blessing. Just to live is holy. – Abraham Joshua Heschel
I walk in a space of gratitude. I'm so grateful to God for blessing me with an amazing family and the opportunity to do what I love. – Jurnee Smollett-Bell
Nourish beginnings, let us nourish beginnings. Not all things are blessed, but the seeds of all things are blessed. The blessing is in the seed. – Muriel Rukeyser
Even in the midst of conflict, confusion, and miscommunications, we can thank the Lord through faith that we are blessed to be a family. – Rich Bimler
You are a blessing to my mornings. – Unknown
You're blessed if you have a loving spouse, and children. It's the most special gift someone can have, so please, don't squander it! – Jason Hall
When you arise in the morning, think of what a precious privilege it is to be alive -to breathe, to think, to enjoy, to love. – Marcus Aurelius
I think in every lesson there's a blessing, and there's so many blessings from all the lessons I've had to go through in life. – Alonzo Mourning
Life is not always easy to live, but the opportunity to do so is a blessing beyond comprehension. In the process of living, we will face struggles, many of which will cause us to suffer and to experience pain. – L. Lionel Kendrick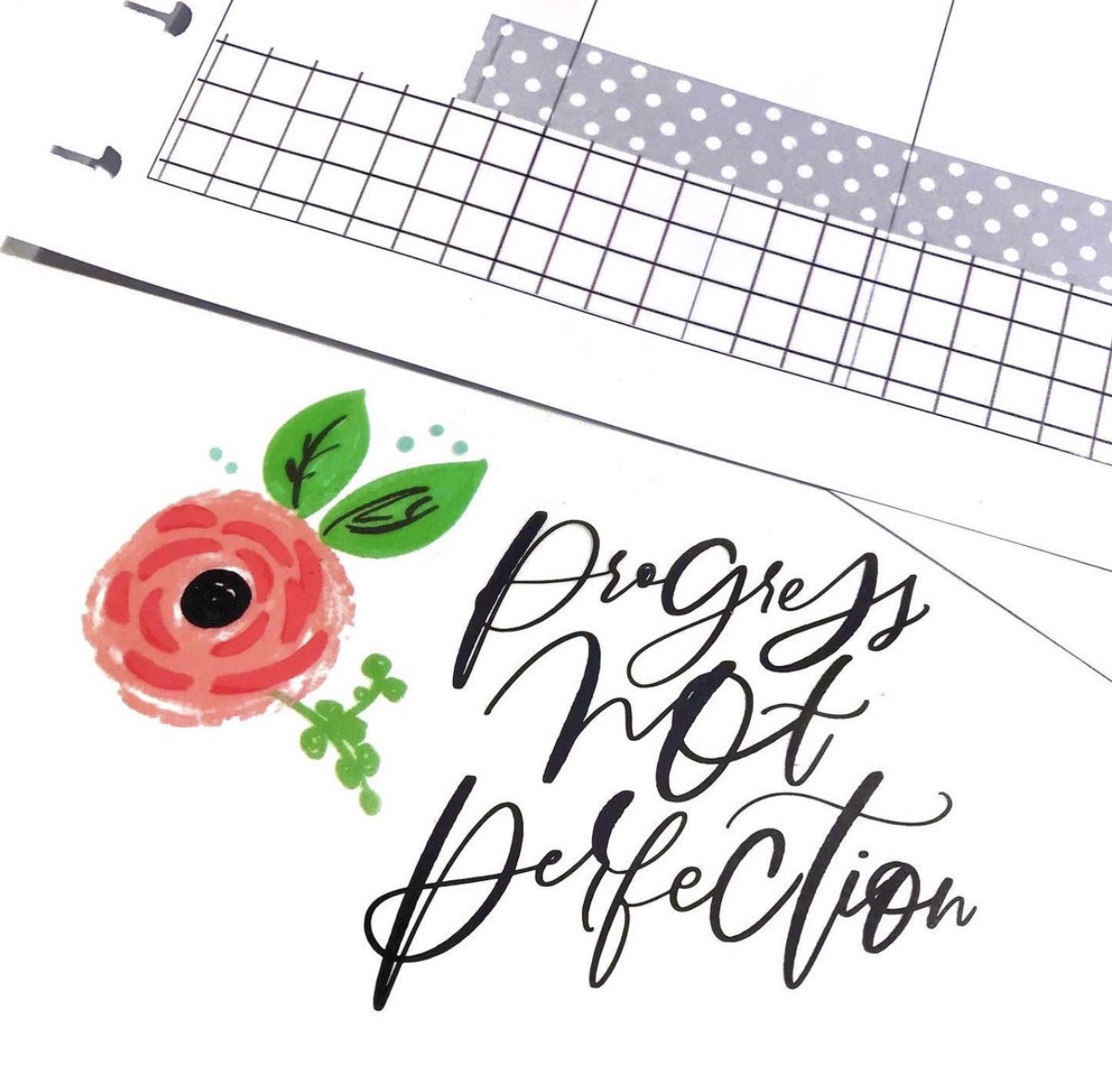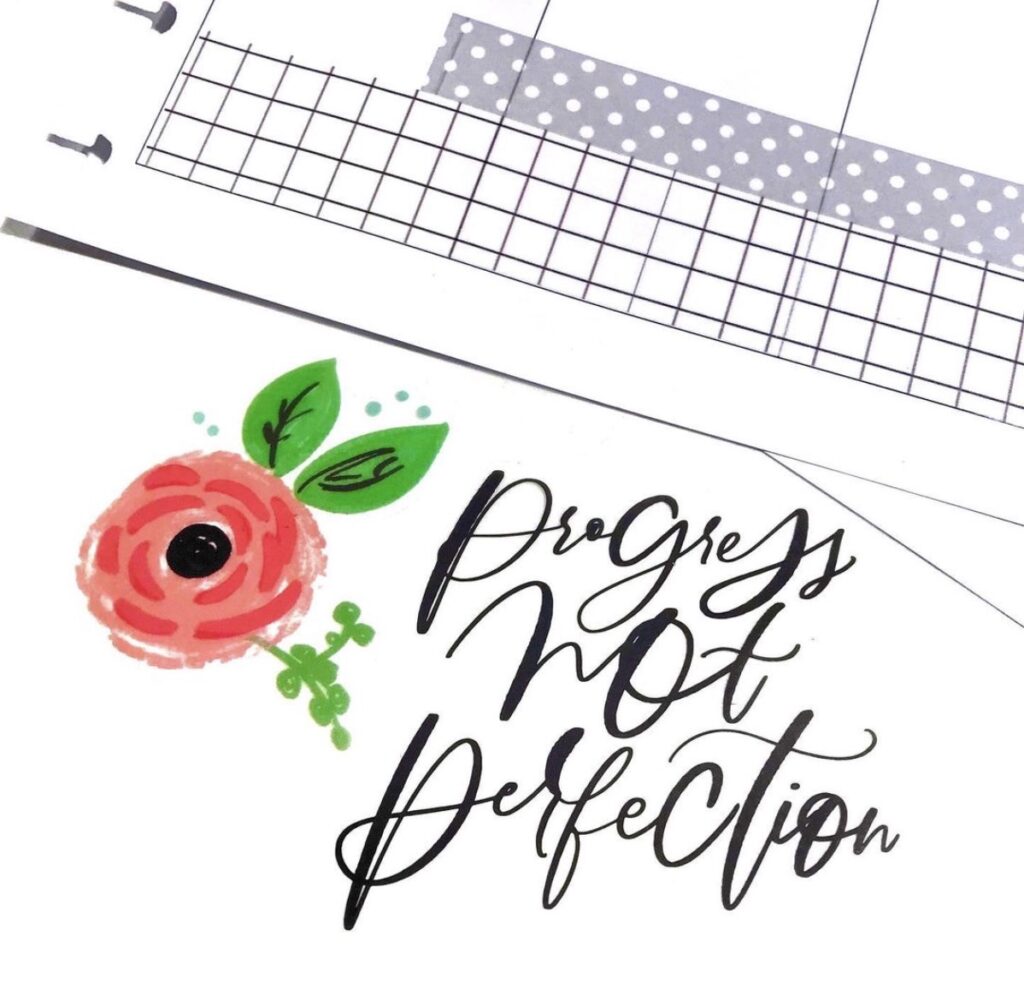 What are positive quotes?
Positive quotes for your planner will provide you with inspiration to get through the day. They help you turn a negative attitude around. Add them to places in your planner that you will turn to and smile.
A smile is the prettiest thing you can wear.
A little progress each day adds up to big results.
Every day is a fresh start.
I choose to be happy.
I deserve to be happy.
You are never too old to set another goal or to dream a new dream.
What is the most beautiful quote?
The most beautiful quote is the one that you find the most inspiring, grounding, or soul-soothing. It is the one that remains with you forever and helps bring you peace.
Most likely, you already have the quote written down somewhere. You can recite it. And it is the phrase that pops in your head when you most need it.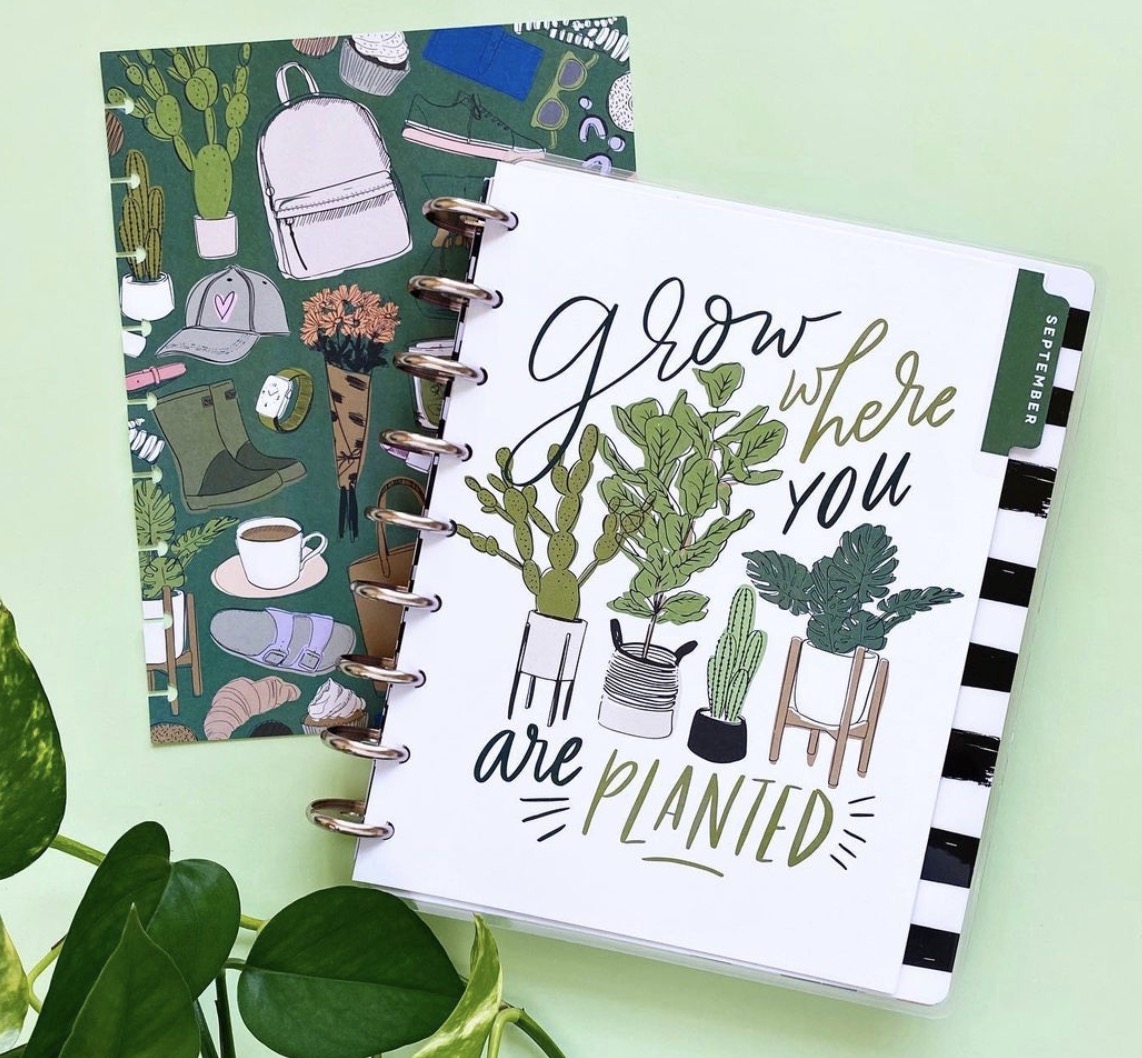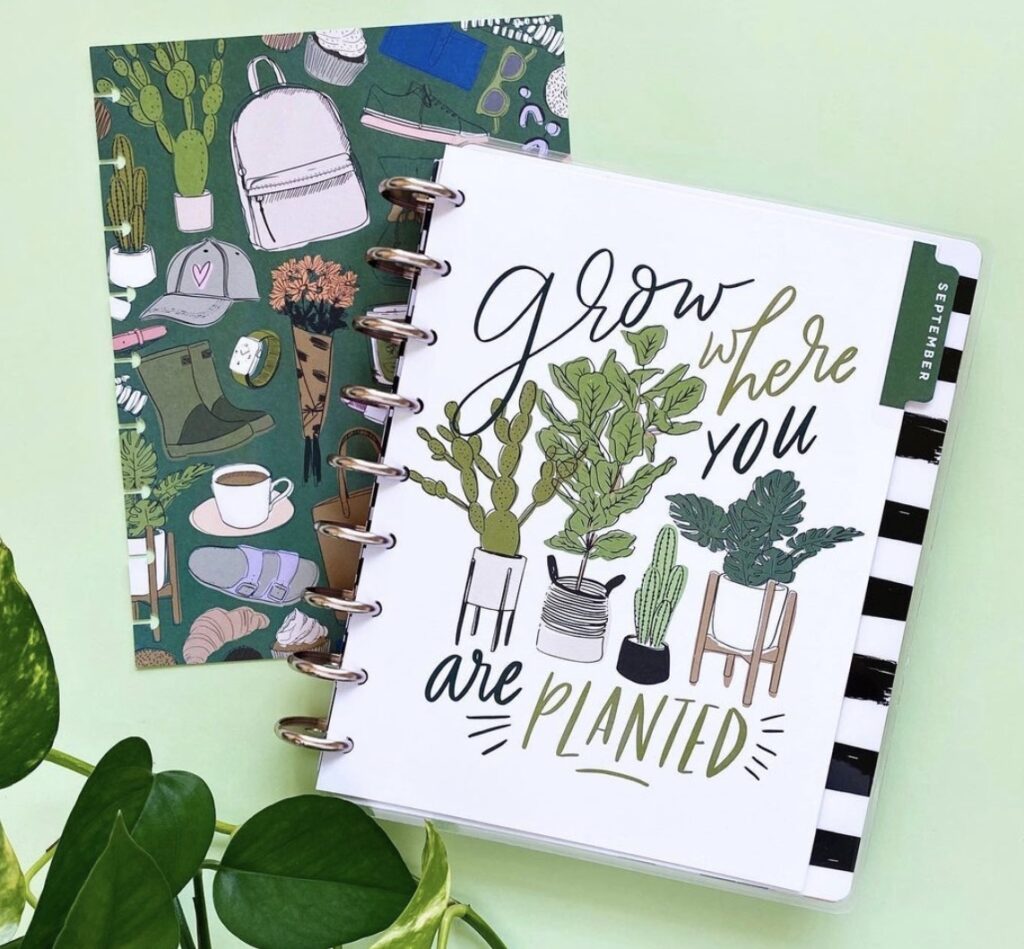 What's the best quote ever?
The best quote ever is the one that you love the most. Quotes are meant to inspire, bring peace and comfort, or kick your ass into gear.
It doesn't matter if it is a song lyric, a quick turn of phrase, or a common quote by someone famous. That phrase your grandma used to say to motivate you? The comment your mom made in passing that stuck with you? Those are the best quotes ever.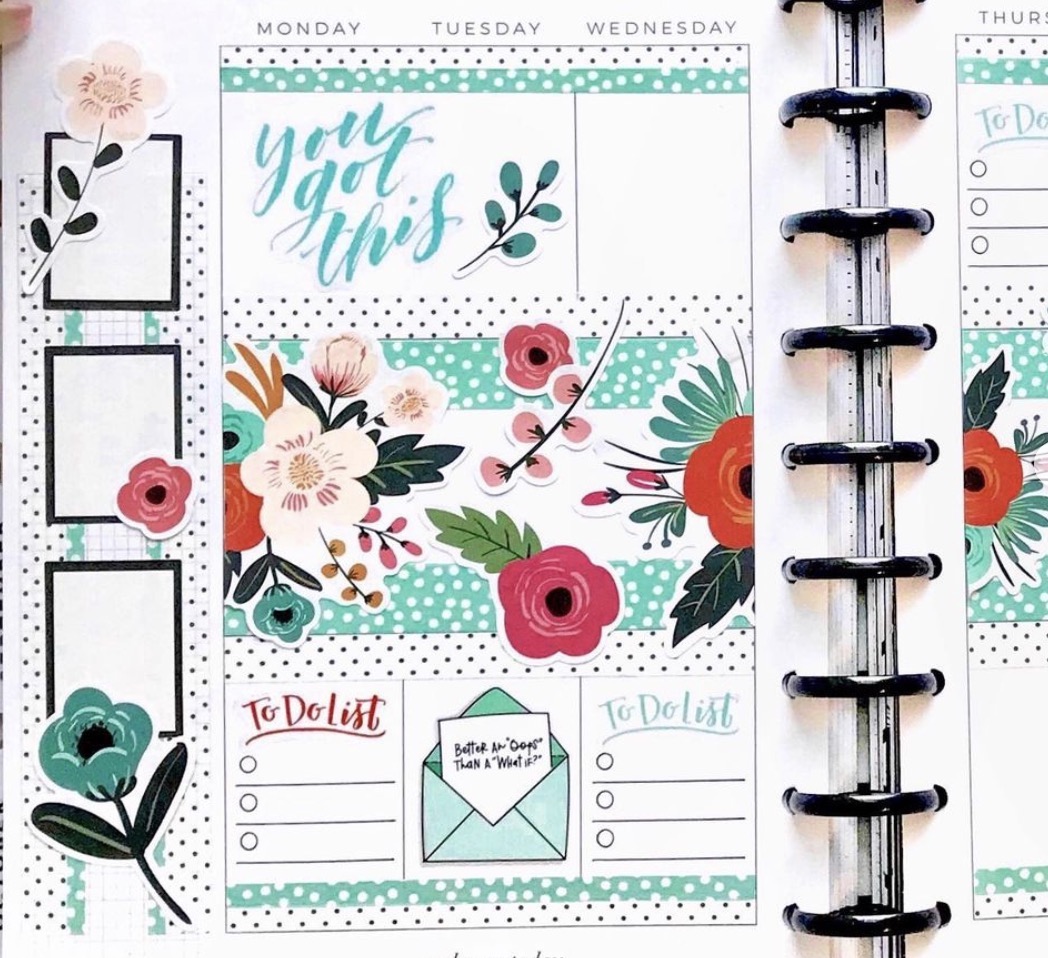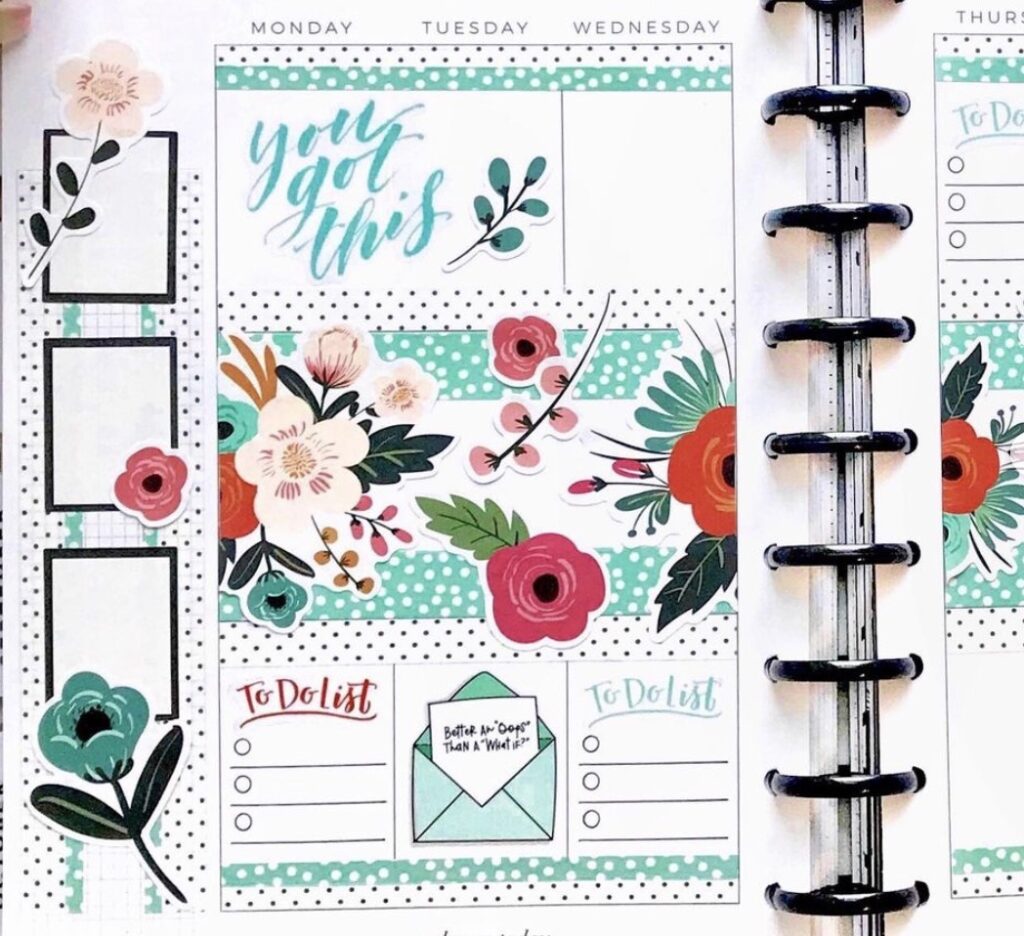 What are some quick motivational quotes?
Best day ever.
Blessed
Can't stop, won't stop
Choose joy.
Dream big.
Time to be fabulous.
Today is a gift.
Today is my day.
Treat yourself.
You rock!
You've got this.
Make it happen.
Give thanks.
Go for it.
Be fearless.
Be happy.
Drink your effing water.
Enjoy the little things.
Exhale the bullshit.
Get it, girl.
Find your fire.
Life is good.
Do what floats your boat.
Just breathe.
Girl boss.
Good things take time.
Just do your thing.
Happiness looks gorgeous on you.
Keep life simple.
Find your passion.
Girl power.
Never stop dreaming.
High five.
Positive vibes.
Relax.
Nevertheless, she persisted.
Keep calm and plan on.
Prove them wrong.
Plan on it.
Laugh out loud.
Smile.
Happiness looks good on you.
Just be you.
Reach for the stars.
Kindness matters.
Shine on.
Rise & slay.
Hello, Beautiful.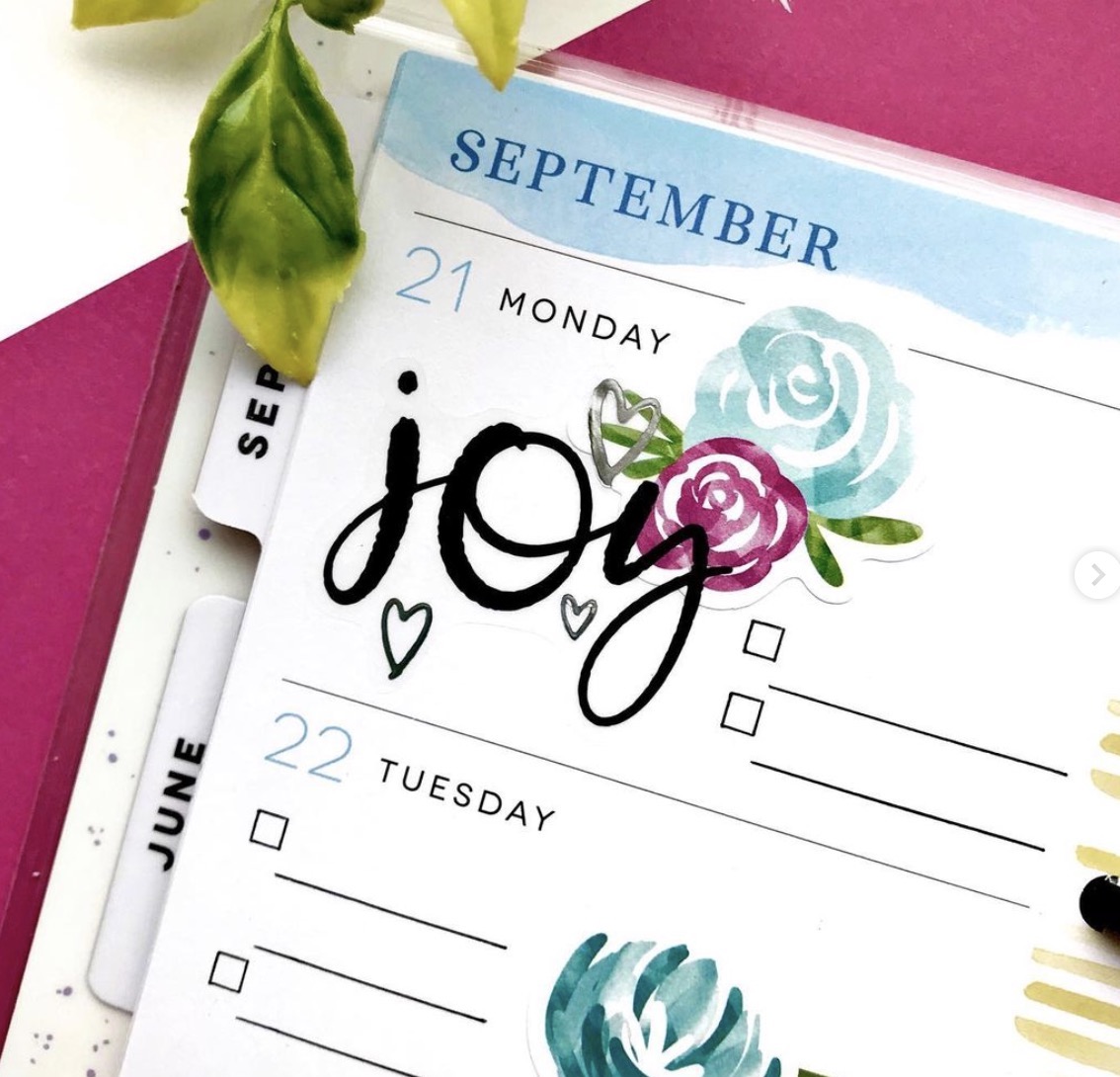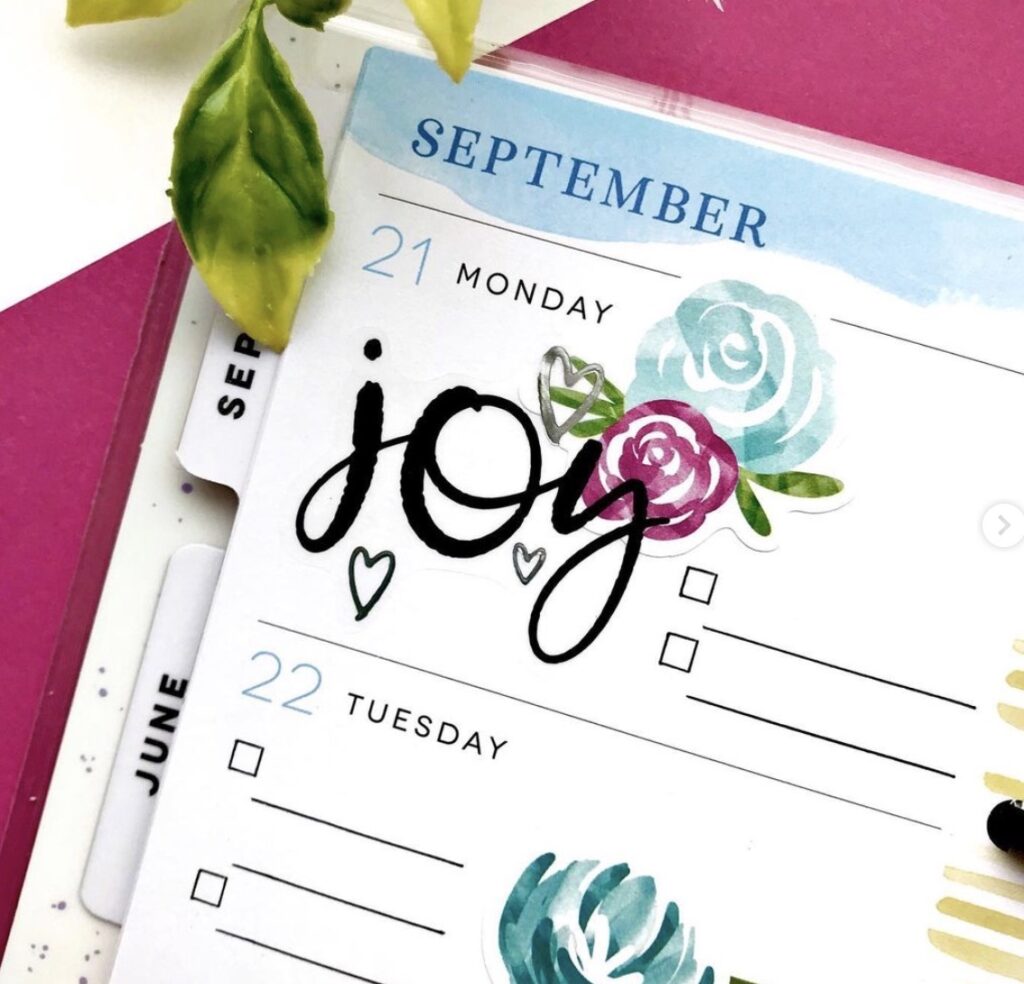 More Planner Quotes to Use
There are so many options for planner quotes. This list of positive quotes will keep you busy for most of the planning year.
Other ways to add quotes to your planner is to write down things your family says. Funny comments. Things that make your heart smile. Use your planner as a form of memory keeping as well.
The harder I work. The luckier I get – Samuel Goldwyn
You can be good at anything but not everything – David Allen
The secret to getting ahead is getting started – Mark Twain
It's a slow process but quitting won't speed it up.
If you're not willing to risk the unusual you'll have to settle for ordinary – Jim Rohn
Winners never quit and quitters never win – Vince Lombardi
The future depends on what you do today.
The difference between ordinary and extraordinary is that little extra – Jimmy Johnson
Life is too short to be living someone else's dream – Hugh Hefner
You can do anything but you can't do everything – David Allen
It's never too late to get your shit together.
The past is history, the future is a mystery, but the present is a gift – Lisa Unger
Success doesn't come from what you do occasionally – it comes from what you do consistently – Marie Forleo
You know all those things you always wanted to do? You should go do them – E.J. Lamprey
Obsessed is a word the lazy use to describe the dedicated – Russel Warren
You get what you work for, not what you wish for – Howard A. Tullman
The best preparation for tomorrow is doing your best today – H. Jackson Brown, Jr.
Haters, like parrots, talk much but cannot fly. Dreamers, like Eagles, say nothing but conquer the skies – Matshona Dhliwayo
The cost of not following your heart is spending your entire life wishing you had – J Paulsen
Be a flamingo in a flock of pigeons.
It's going to be hard but hard is not impossible – Anonymous
Surround yourself with people who get you.
I haven't been everywhere, but it's on my list – Susan Sontag
The best way to predict the future is to create it – Peter Drucker
Someday is not a day of the week – Janet Dailey