We may earn a small commission for purchases made through affiliate links in this post. For more information go to our Privacy Policy.
Using a fitness tracker within your planner can help you stick to a schedule and reach your fitness and wellness goals. Learn how to use your Happy Planner wellness pack to stay on top of all your health goals.
Do you struggle to stay in shape and take care of yourself? As a mom, employee, wife, volunteer, or whatever other hats you wear, it can feel nearly impossible to do what you need to do in order to take care of yourself.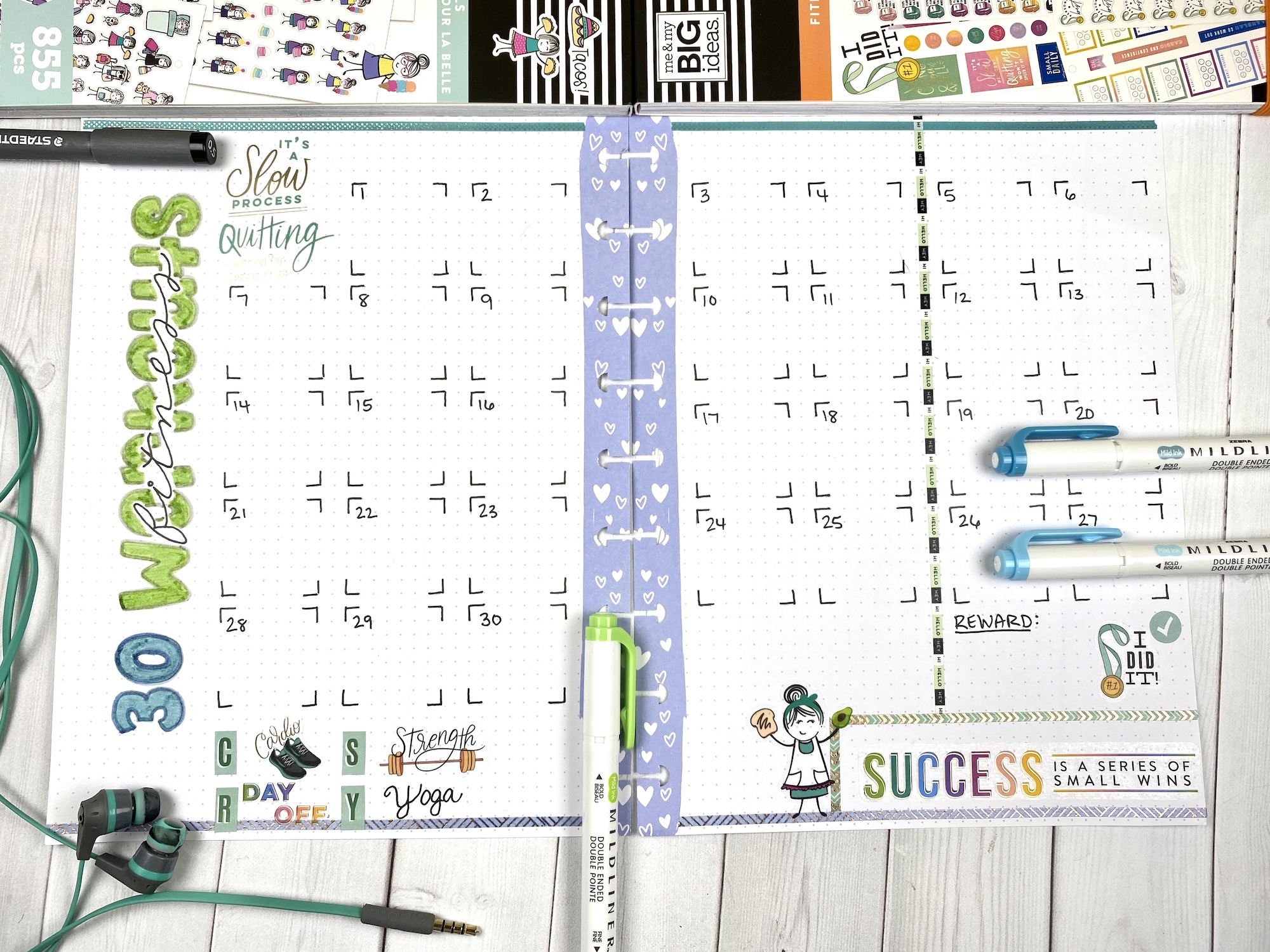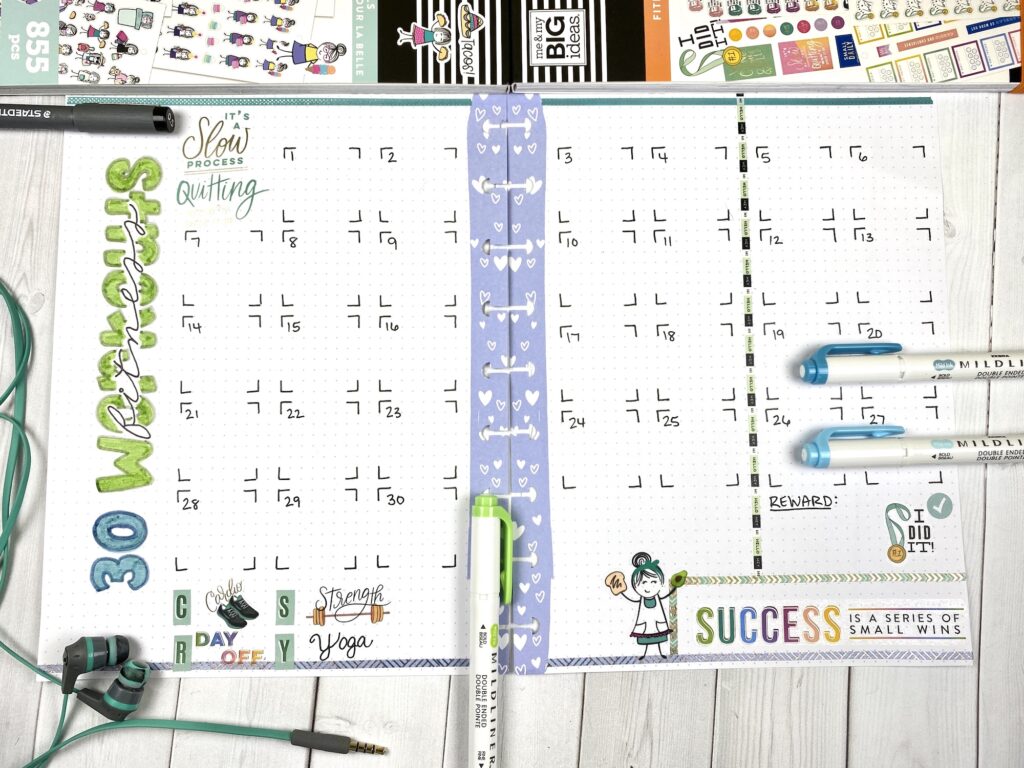 Yet, we all want to live a happier and healthier life. The fact of the matter is that if you want to live a healthier and happier life, you need to put yourself first (at least some of the time). And with our busy lives, that means that you need to schedule that time into your day or week.
You may be asking "do I really have to schedule my workouts?" My answer: yep. Just like you would schedule a lunch date or a hair appointment, you have to schedule in your exercise and any other health goals that you have in order to stay accountable.
That's where your Happy Planner comes into play. Me & My Big Ideas (the company that owns The Happy Planner) offers a terrific collection of products designed for your planner and tailored specifically to help you reach all your wellness goals.
Check out the Happy Planner collection to find items like extension packs, meal planning dry erase boards, workout planners, mood trackers, stickers, and more for your one-stop way to get get a jump on (and stay accountable to) your fitness journey.
Happy Planner Wellness Planning
Starting and sticking to a consistent fitness plan is a tough task under normal circumstances. But if you add in additional stresses or drains on your time, it takes extra motivation to stay on track.
I don't know about you, but I'm not one to simply say "Ok, I'm going to do X, Y, and Z and lose weight" and then stick with it. Sure, I may rock my plan for 1 or 2 days, but then I fizzle off while thinking "it's too hard; I'll never reach that impossible goal".
However, it becomes a whole new ballgame when I write down specific goals – and a plan for reaching those goals. Taking action in small bites is the key to success.
Using a Happy Planner to Plan and Track Goals
The Happy Planner is a disc-bound, expandable, and customizable planning system that allows you to plan your time, set goals and be creative at the same time. You can easily add, rearrange, or remove pages, customize and accessorize to your heart's content.
In addition, The Happy Planner offers several products for your planner that are designed to help you plan your fitness journey, start it, and track your progress. And tracking those successes (no matter how big or small) will keep you coming back for more!
Unfortunately, a challenge that exists when buying something online is that it's hard to see exactly how it looks or might fit into your lifestyle. If you're anything like me, you need to feel good about your purchase and end up with something that feels like an extension of you or it just won't work.
I'm going to dive in for a closer look at the available products to help give you a clearer picture of what they are so you can decide which one will fit your lifestyle the best.
Note: If you read about these products and still feel that they just won't quite fit your lifestyle the way that you need them to, consider using a Printable Planner Companion Pack so that you can entirely customize your planner. Your planner should work for you, not the other way around. 😉
The Happy Planner Wellness Products
From all-inclusive planners to sticker packs and everything in between, MAMBI offers several ways to help you plan and track your fitness goals. I'll start with the more inclusive products and head towards helpful accessories.
Note: As you read through this list, you'll notice fitness planners and wellness planners. What's the difference between a wellness and a fitness Happy Planner?
The fitness planner is designed to help you keep track of exercise and diet, while the wellness planner is more comprehensive and tracks the health of both your body and mind.
This fitness guided journal from the Happy Planner® Rongrong collection is part calendar, part journal, and part workout tracker. Happy graphics and colors make you happy and keep you motivated throughout your week.
The journal prompts will guide you through evaluating the best way to reach your fitness goals. And the planner has places to log your food, exercise and goals. Each month you can reflect, celebrate achievements, and set new goals.
The Warrior Planner will make you feel like a superhero. Mental wellness goes hand in hand with physical wellness, and this planner takes that into account.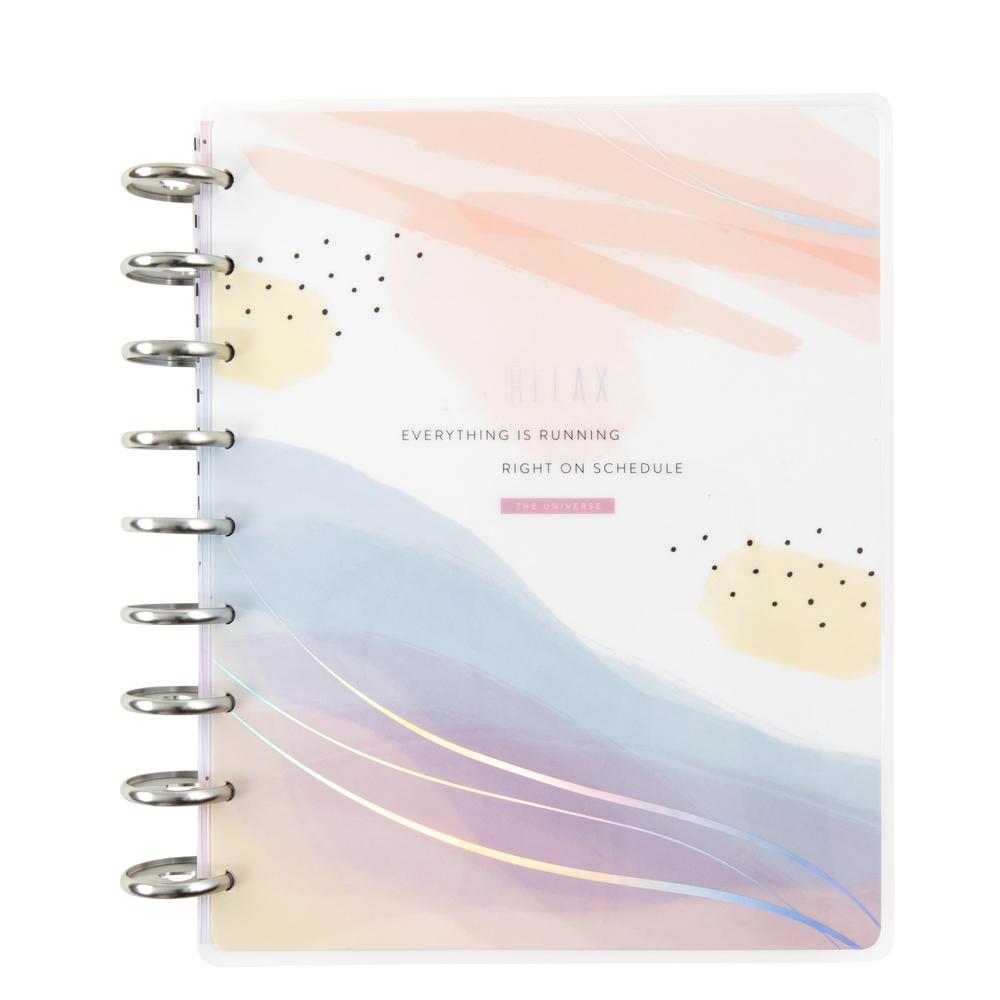 You can easily incorporate your physical and mental wellness into your daily routine while you soak up encouragement and reflection.
Simple but effective. The fitness layout of the Healthy Habits Classic Planner includes dedicated places to track your exercise, food, and goals without the need to purchase accessories. This inspiring 12-month planner will keep you motivated and on track all year long.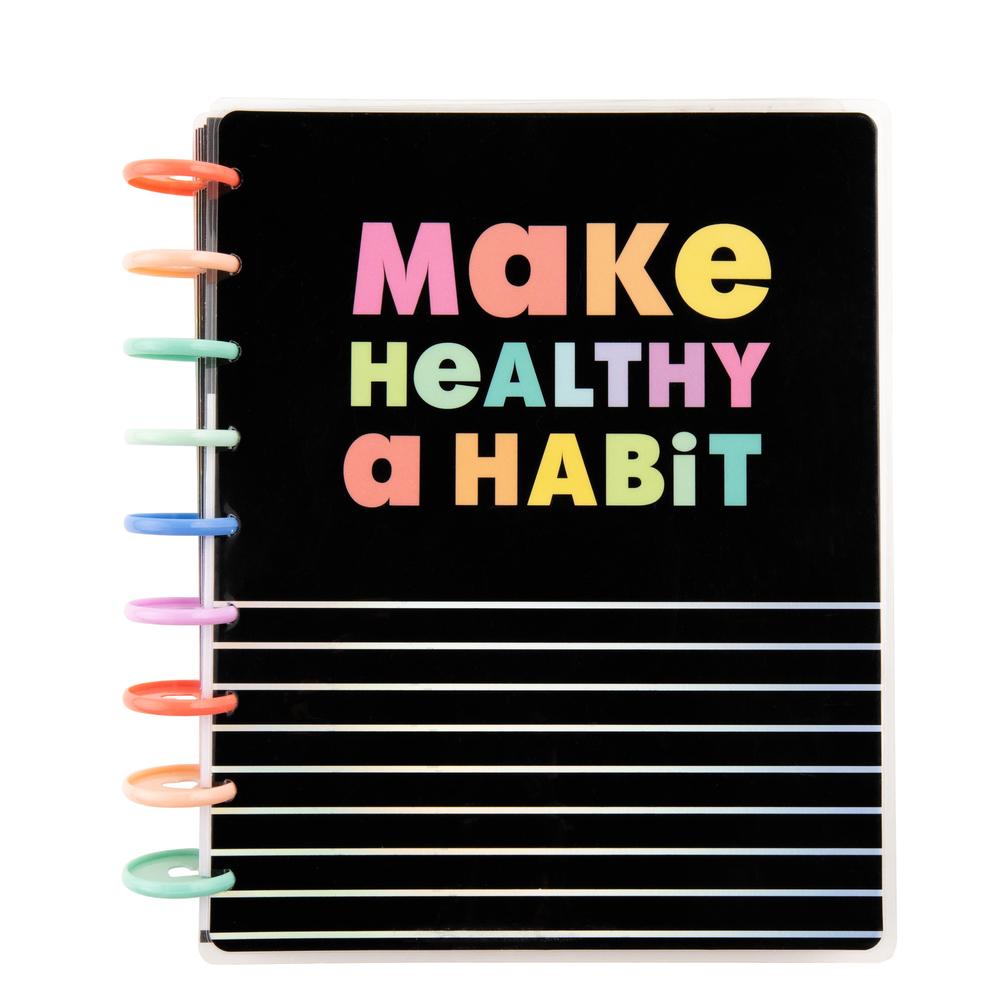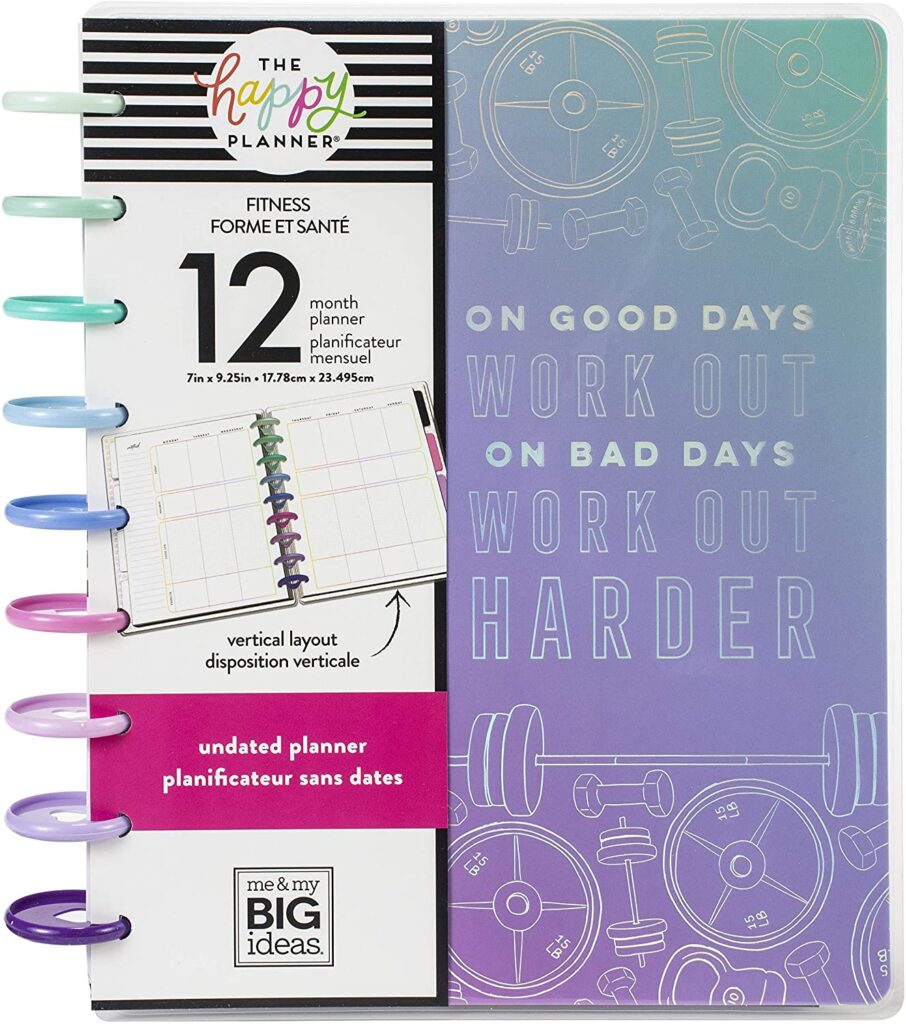 This planner is perfect if you're starting your journey at a time of the year other than months when calendars typically start (January or July). Since it's undated, you can use it any time of the year.
Stay on top of your fitness plan and goals with the help of the Happy Planner Fitness Planner companion accessory pack by adding it to your planner! You'll get a wet erase board, vision boards, stickers, and much more to help you stay accountable – and creative!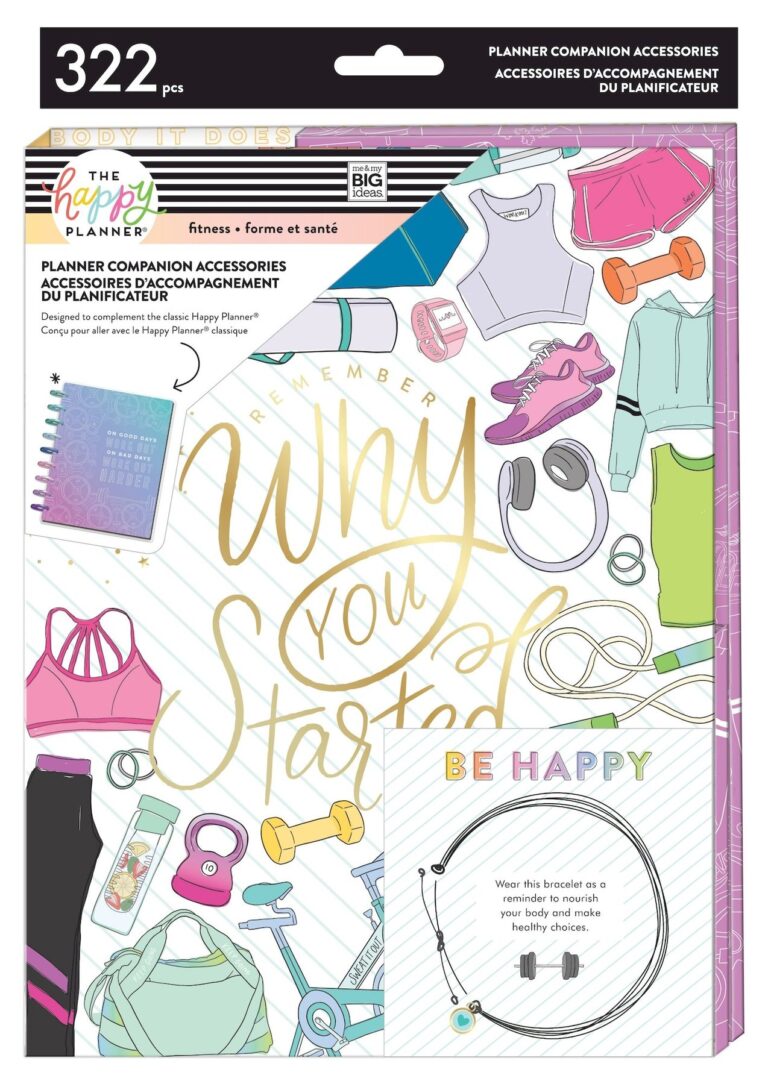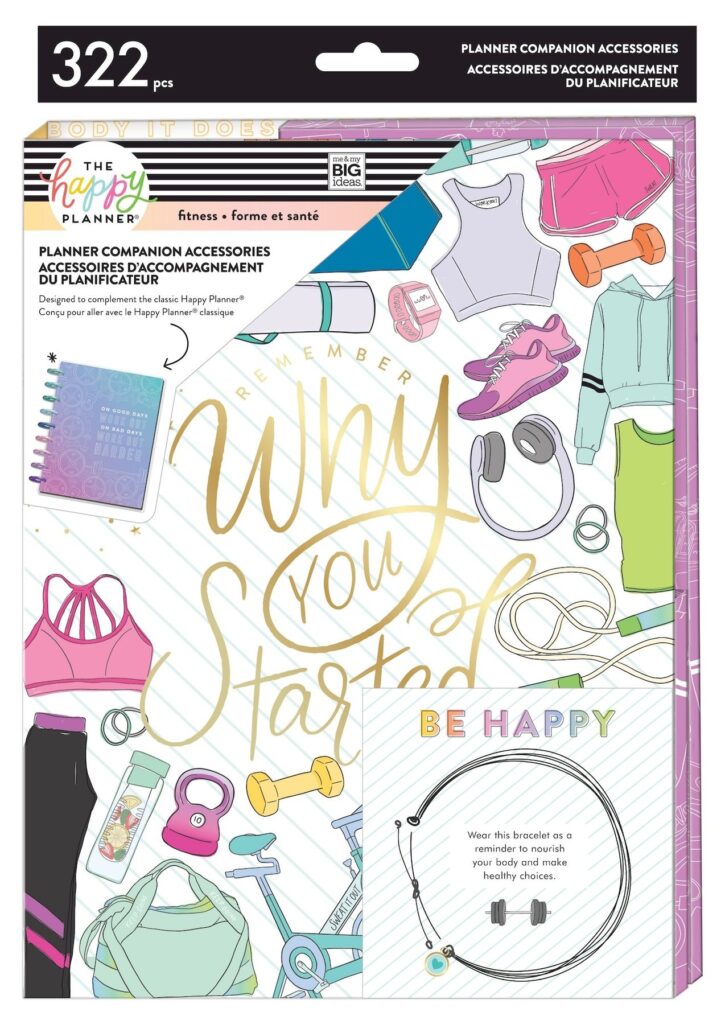 This companion pack fits perfectly in your Classic Planner and makes it easy to stick to your fitness goals! Creating your goals and tracking your self-care moments is easy with the removable decals, vision boards, affirmation cards, stickers, and more.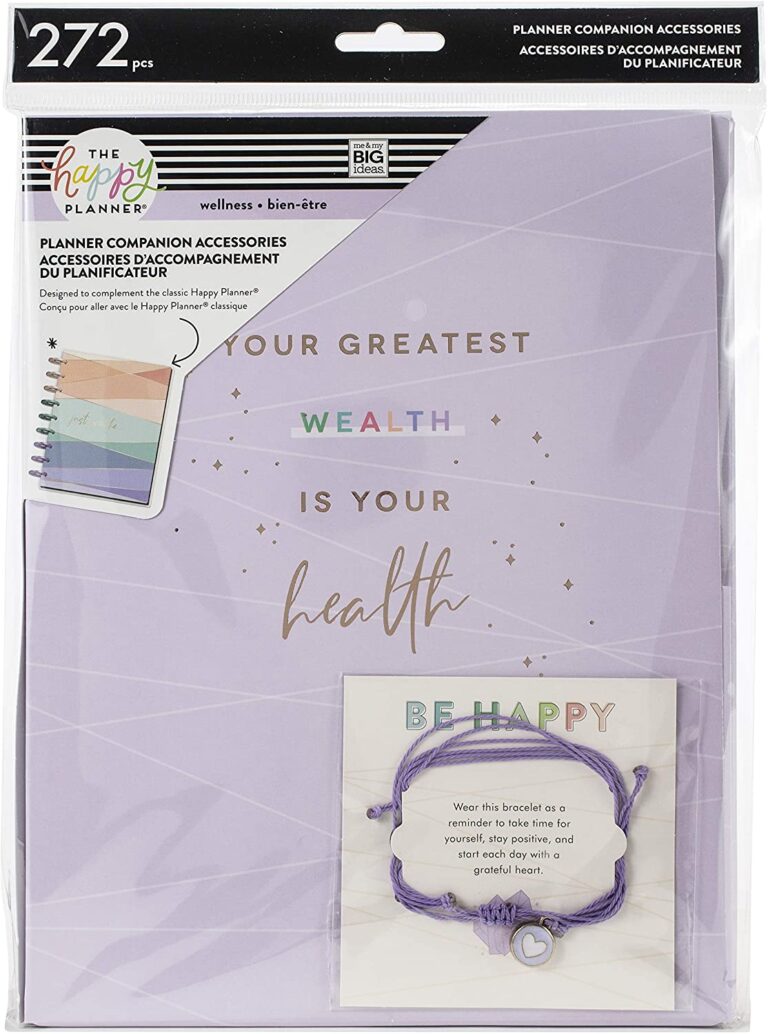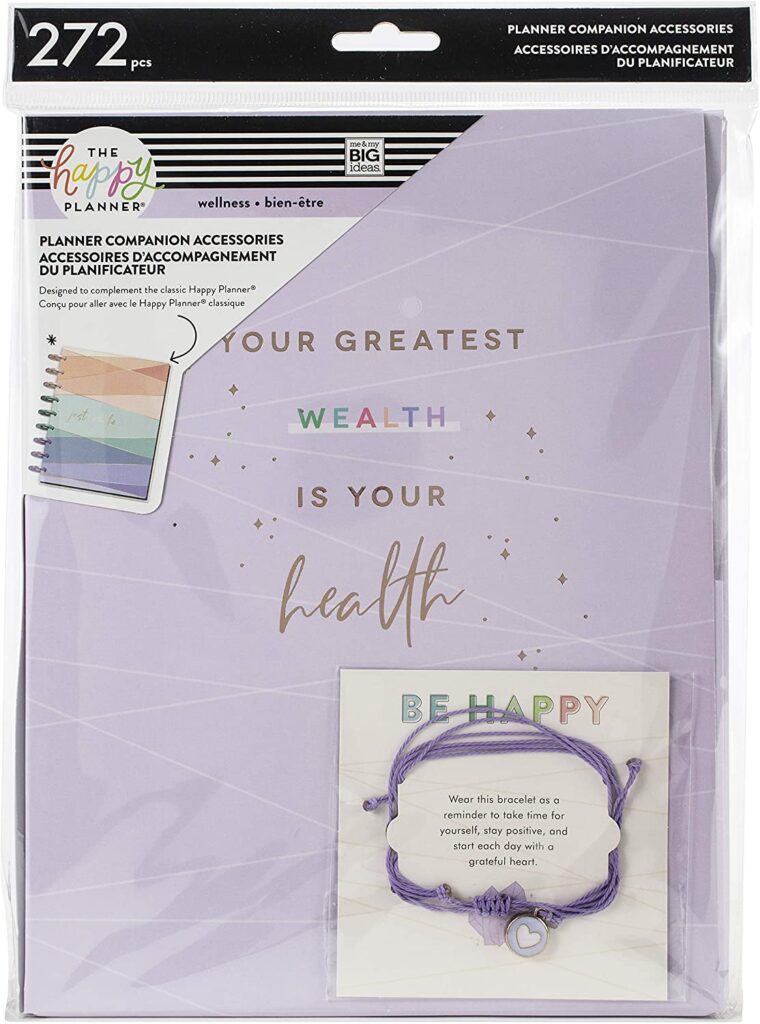 This 6-month, undated extension pack is a great place to track your meals, workouts, and water consumption. Stay accountable by writing down your goals and tracking your progress, and stay motivated with inspirational quotes.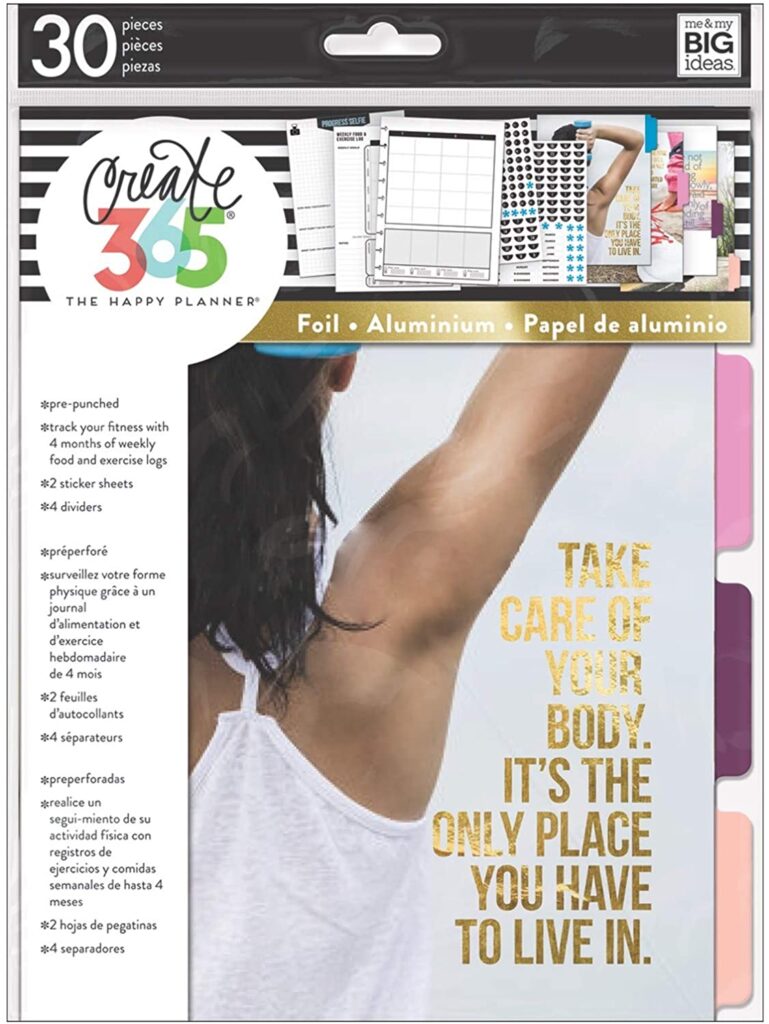 Essentially the wellness version of the fitness extension pack. This set provides that perfect extra spot to track mental and emotional wellness in addition to physical fitness. Use it hand-in-hand with your everyday planner to really stay on top of your goals.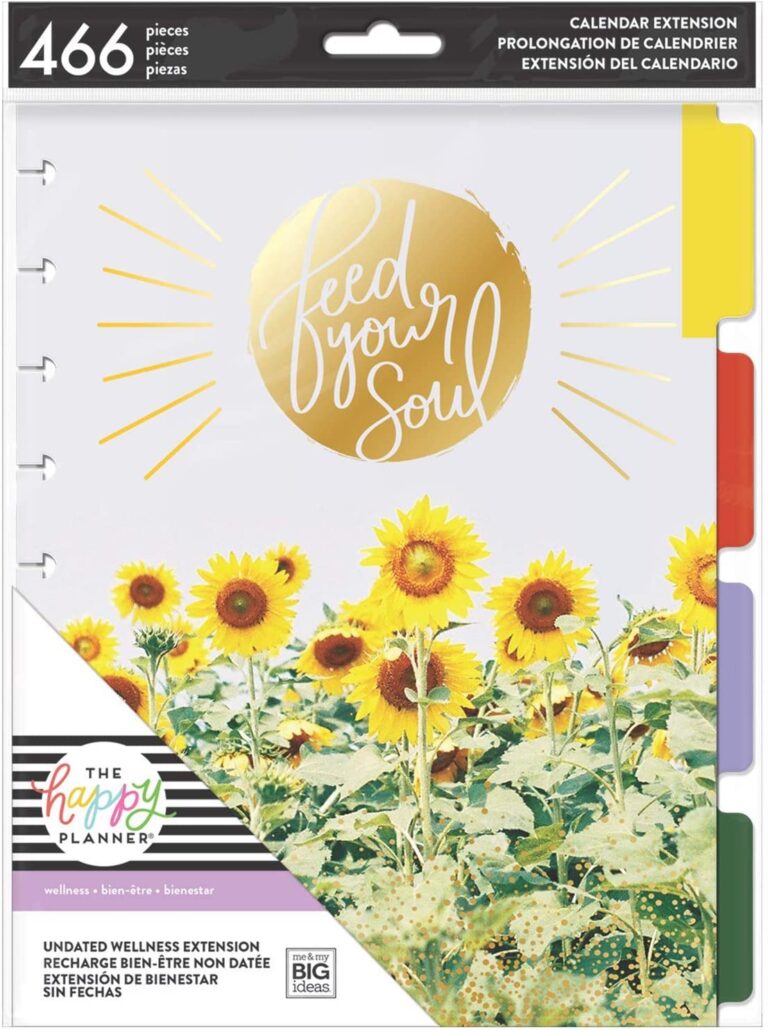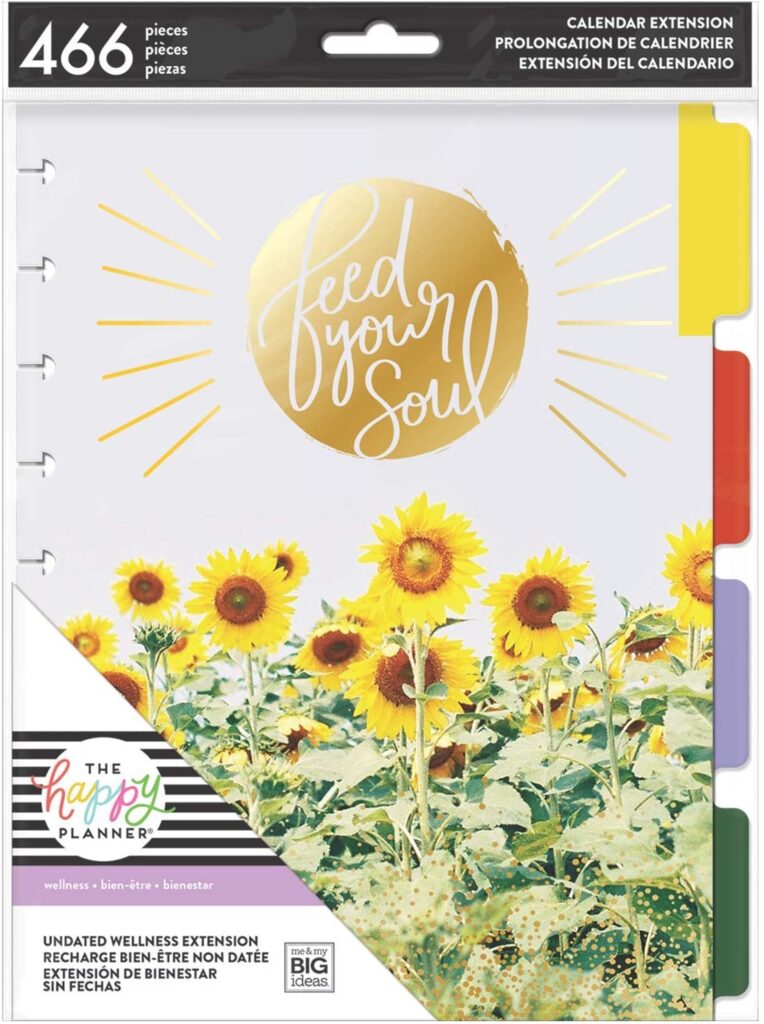 The perfect complement to your planner and extension packs, this accessory pack contains folders, bookmarks, and lined notepaper.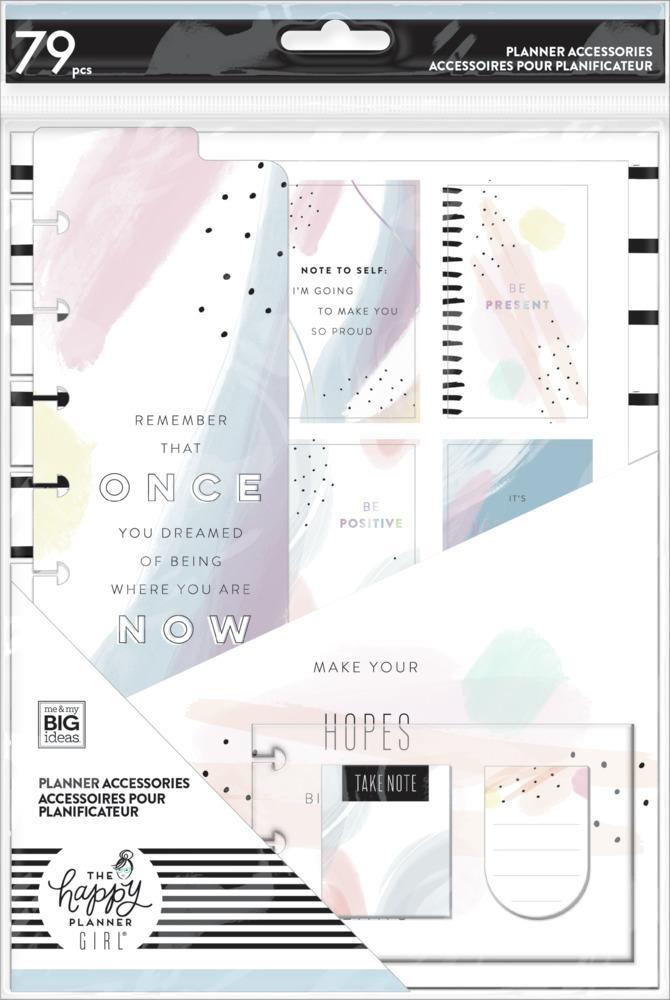 The MAMBI stickers are my favorite parts of the Happy Planner system. They're so fun, inspirational, and add that perfect little touch of flair to make your planner special.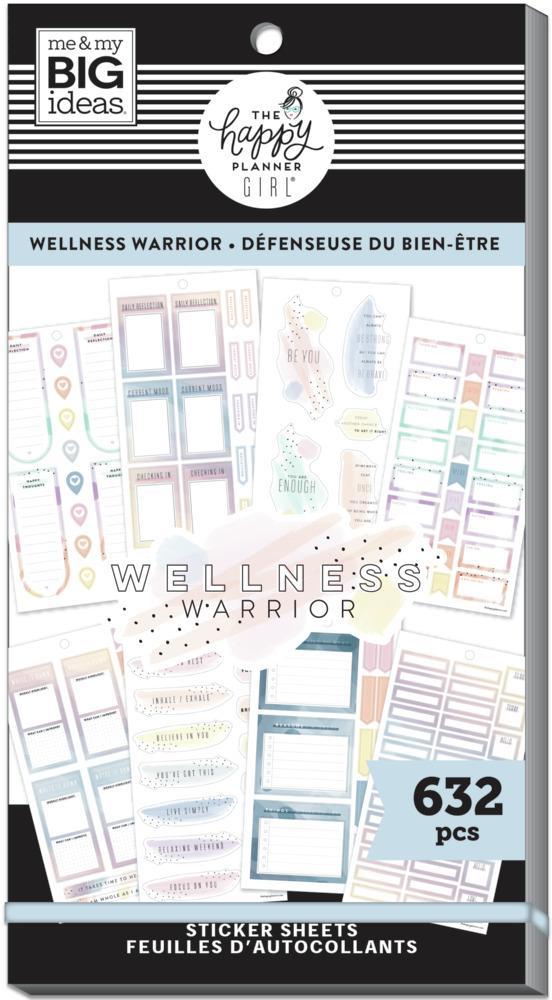 Where Can You Purchase Your Fitness Planner and Accessories?
Depending on what you're searching for, the top three places I would check for inserts and planners would be the Happy Planner website, Scrapbook.com, Amazon, and Etsy or my shop.
You can also get a set of free habit tracker inserts by visiting this post. And learn how to print and punch your own custom planner inserts.
With all these amazing options from The Happy Planner to help you plan and track your fitness goals, how could you not stay on top of your goals?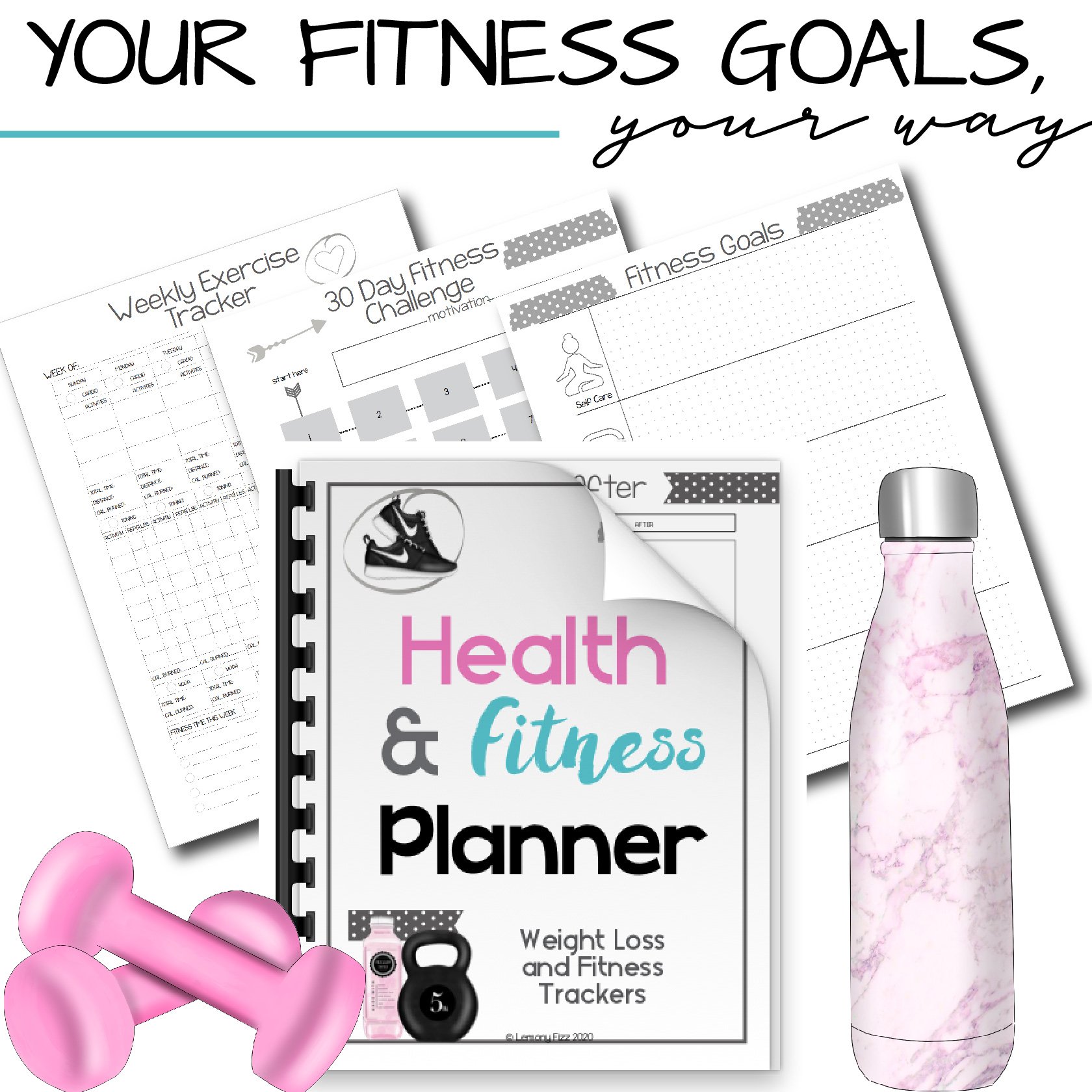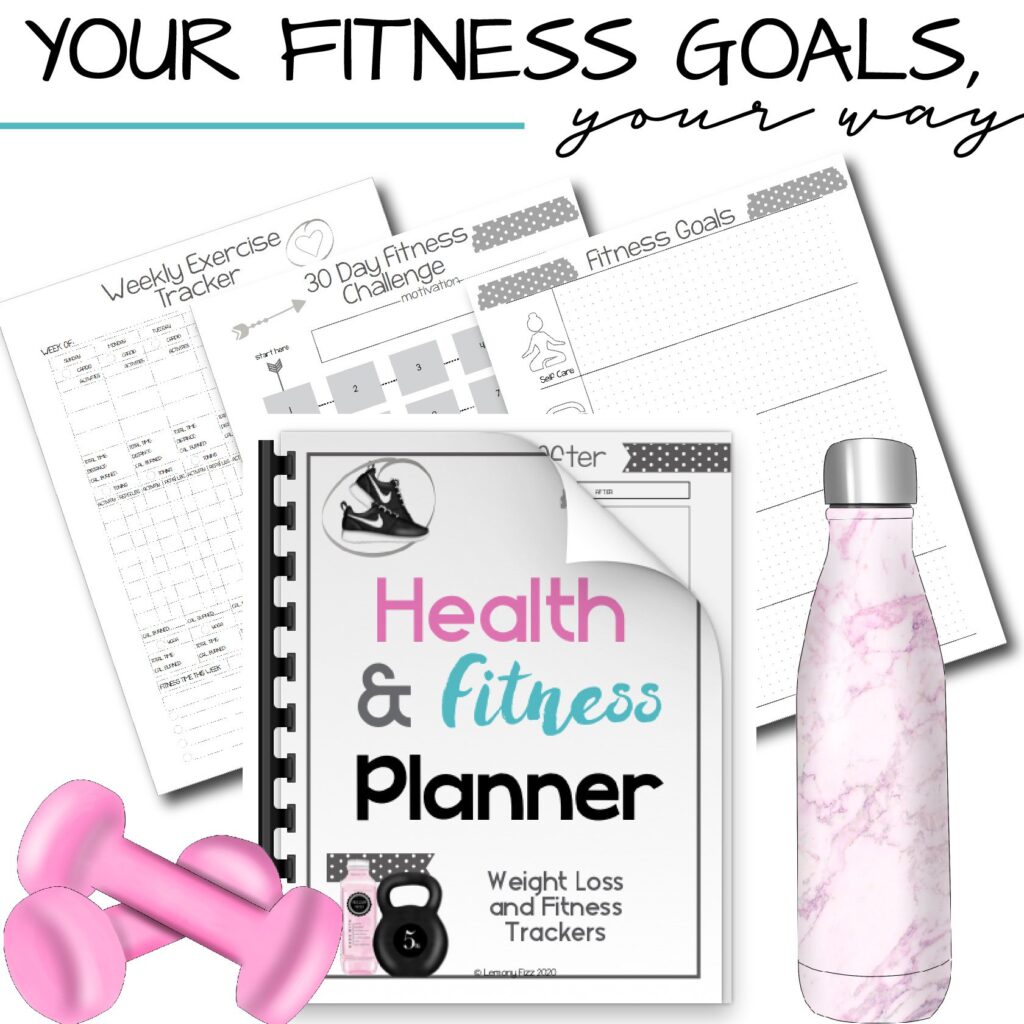 As a reminder: if you don't find a pre-made fitness planning option that you like, use a printable planner kit and make your own! After all, the goal is to keep you accountable and motivated to your fitness goals!
More Helpful Happy Planner Posts