We may earn a small commission for purchases made through affiliate links in this post. For more information go to our Privacy Policy.
Frankenplanning or transformer planners are terms that you can use for any disc or ring planner system.
There are so many terms to figure out and learn when you enter the world of planning. Here are two more for you to add to your planner lingo.
The two terms are sometimes used interchangeably. You will see why when you read about each way or organizing your planner. The terms are not as important and knowing that you can rearrange your planner to fit your style and mix and match multiple planners, printables, and planner inserts.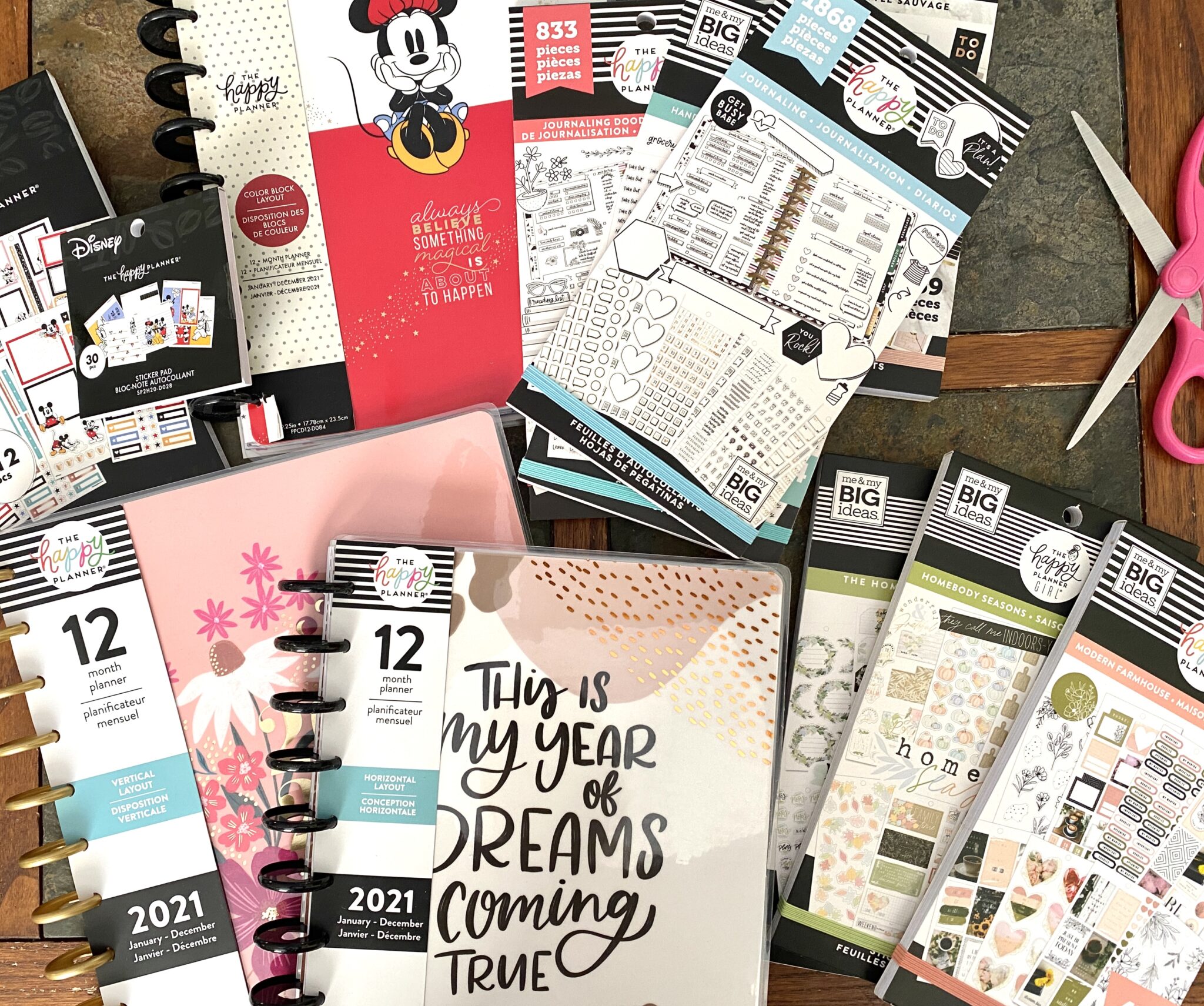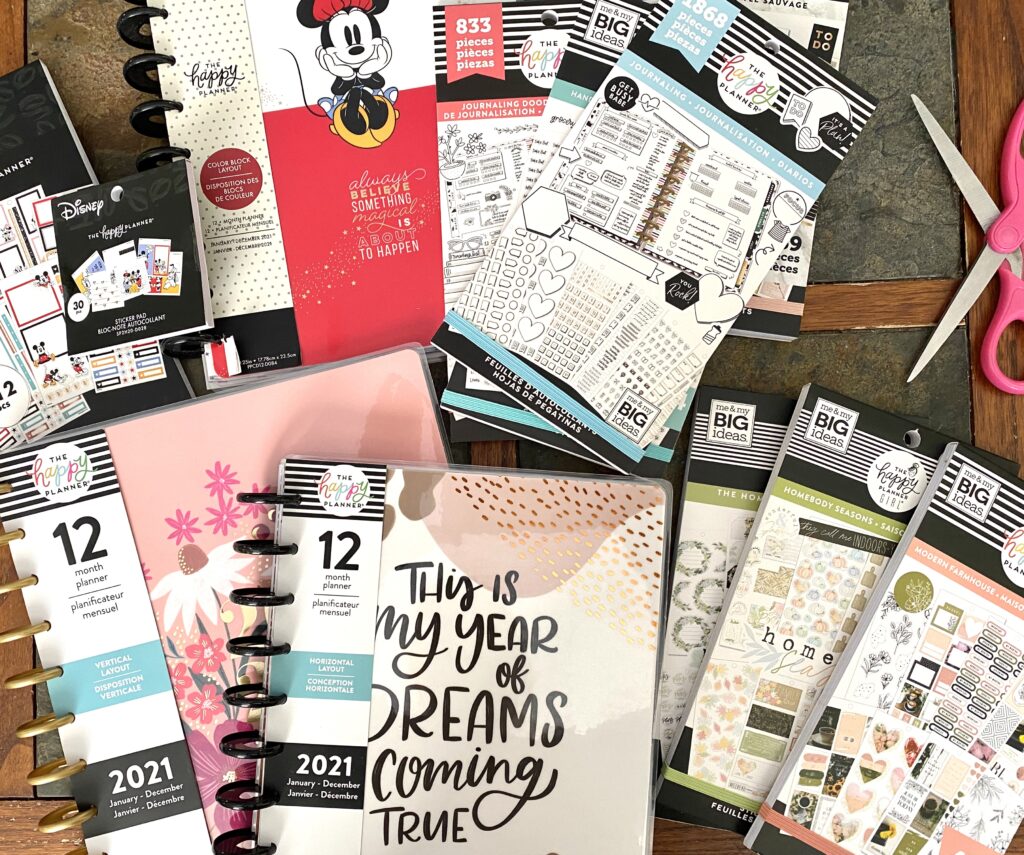 What is Frankenplanning?
Frankenplanning is a term that refers to the process of mixing and matching planner pages, accessories, and planner printables to make a system that fits your routine.
An example of planner that has been "pieced together" would be a vertical Happy Planner that you use for your weekly plans. There isn't any space for journaling. So you print out journal prompts and add them to a separate section of your journal.
Maybe you want to track your fitness. Print out a fitness tracker and add it to a separate section of your planner. Now you are tracking your weekly schedule and your fitness in the same planner.
This also works if you have a generic planner that you have purchased and want to use in tandem with your Happy Planner. Cut the pages out and punch them with the Happy Planner punch.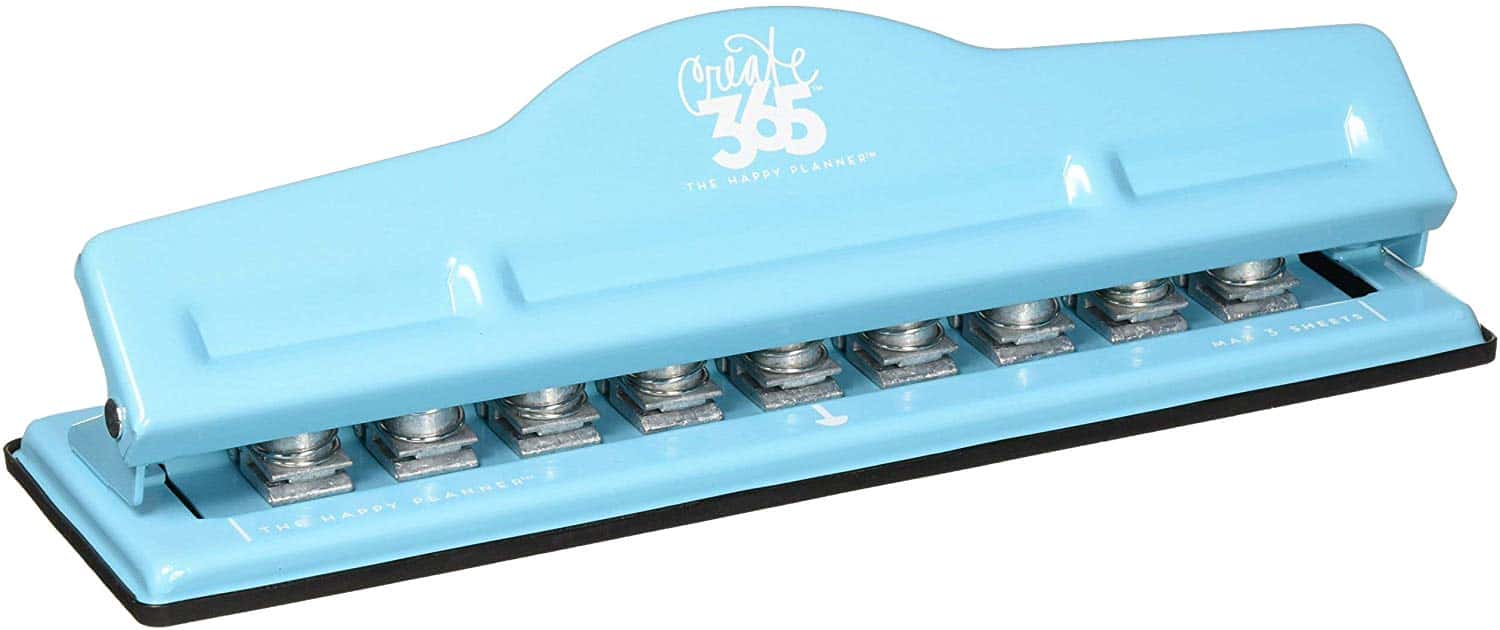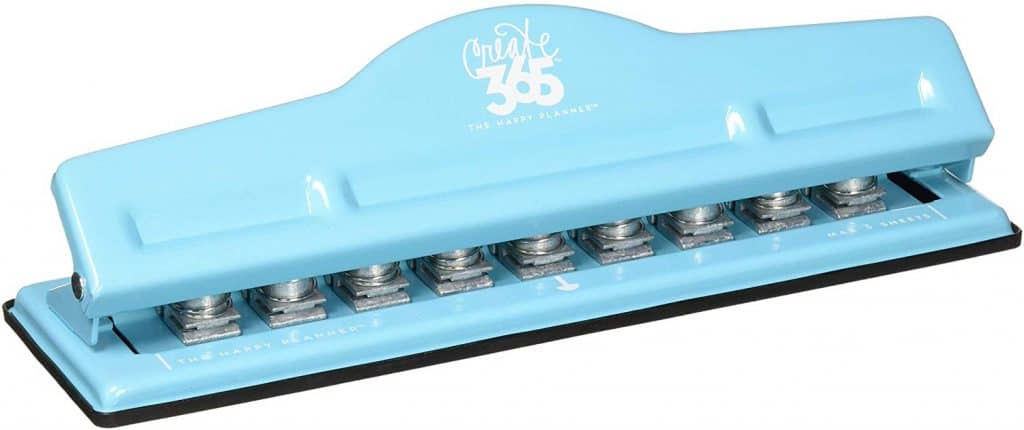 If you can separate it or print it and it is thin enough to punch, you can add it to your planner. This is a great way to set up your own Franken Planner.
Most Happy Planner people refer to a Frankenplanner when they have added in custom dividers for each section.
What is a Transformer Planner?
A transformer planner is a process of combining multiple Happy Planners onto one set of planner discs. This means you only have to use one planner at a time, but with multiple layouts and accessories.
It is very hard to choose a planner for the year. Especially when you have multiple things you want to plan for or track. How do you make it all fit together without having to haul around 3-5 planners.
You blend them together. Transform your planner.
The key thing that makes this different from a Frankenplanner is that you are using the covers of extra planners as your dividers.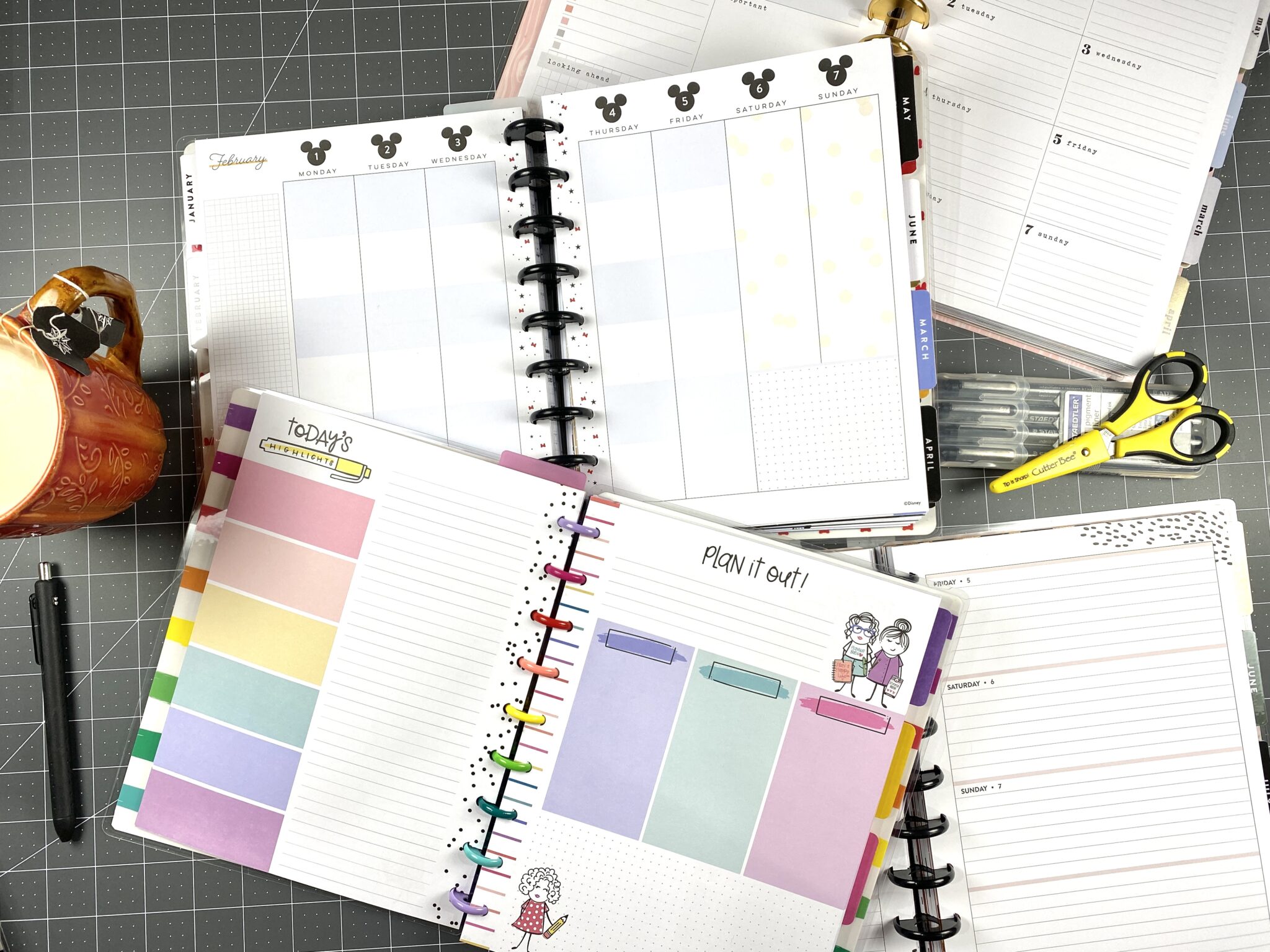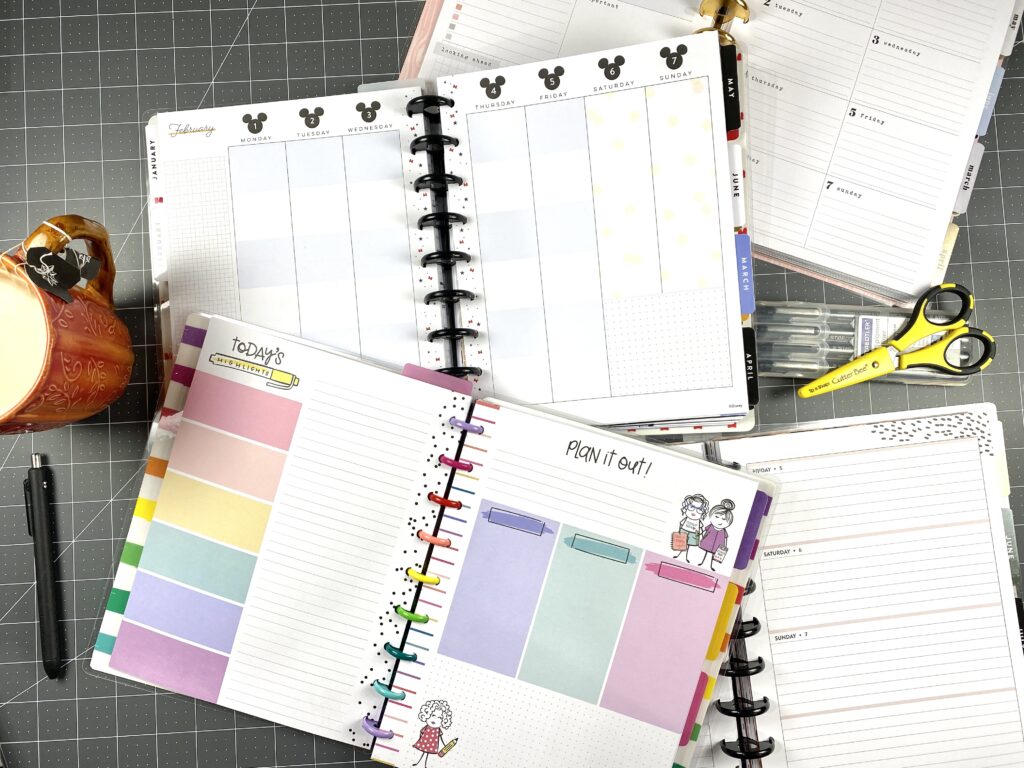 I use a dashboard planner for my weekly plans. I love the layout and the way I can see everything for my week on one page at a glance.
Vertical planners work great for my fitness and health tracking. And I was in LOVE with the Disney Mickey and Minnie planner.
Horizontal planner pages work very well for journaling and writing about your gratitude.
Occasionally, I want to play with a bullet journal style layout or track something like the books I have read for the year.
This is a TON of paper and a large pile of planners to haul around if I kept them all separate.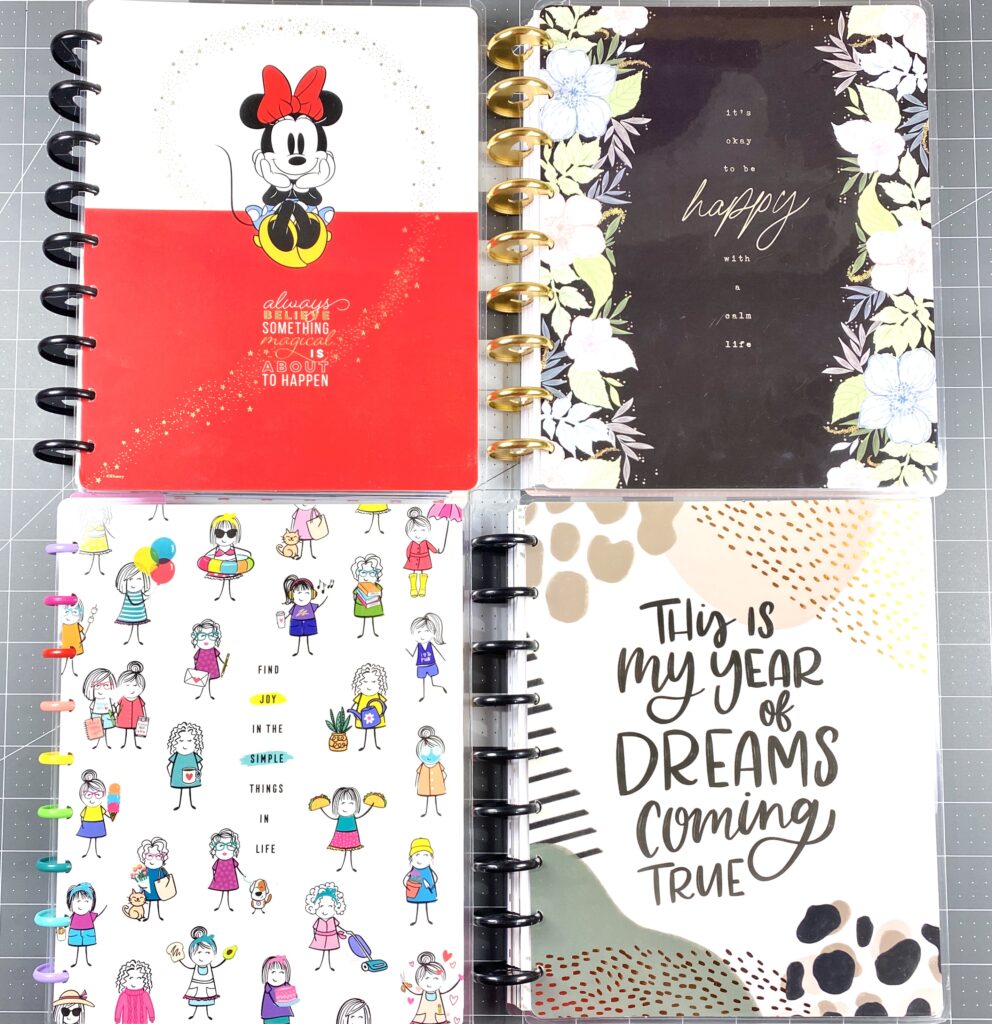 How do use multiple Happy Planners?
Now the question is "how do I use multiple Happy Planners at once".
Use a Happy Planner Frankenplanner style. Mix them together. Here is what I have done.
Choose the cover that you want for your main planner. Remove the front and back cover from the planner.
If you have a set of extra discs that you love, you can add the covers to those discs. If you don't have extras, that is okay. You can choose the discs from your planner line up that you love and use those. There will be enough for everything you need to do.
Pull the first 3 months (Jan-Mar) from each of the planners that you want to use.
Add them to the pile with your main cover.
Pull the top cover of your secondary planners. These can be used as dividers in your Transformer planner so you can find the sections quickly.
Pull out the next 3 months (Apr-Jun) and start a pile. Repeat with the next set of months.
Put the first 3 months of each planner onto one set of rings. Use the cover and back from your favorite planner and the covers from the other planners as dividers between each section.
Place the sections for each set of months on a set of rings. April through June all on one set, July through September on another. And then October through December on the last set.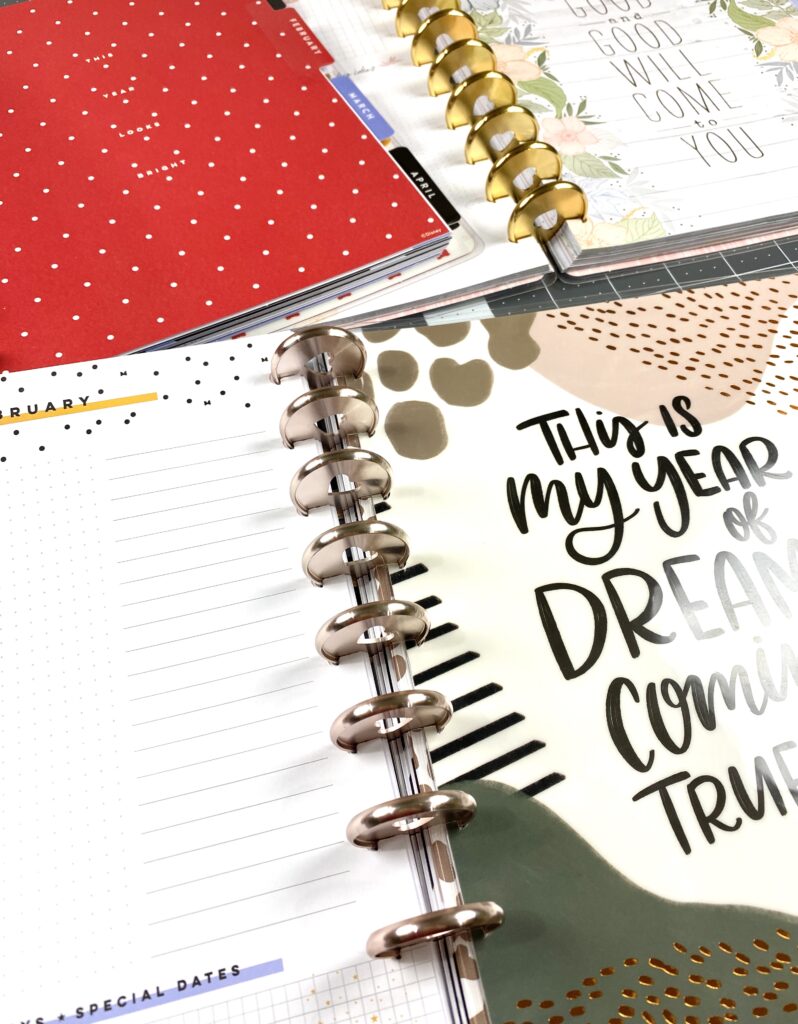 Now you have a full planner that covers 3 months and multiple topics or formats. My planner has a dashboard layout for my weekly plans, a vertical planner for my fitness plans, and horizontal planner pages for my gratitude journaling.
I add extra papers where needed for project lists, planning out separate events and tracking my reading list.
When you are finished with the first 3 months of the year, you can move your favorite cover over to the next 6 months. Or choose a completely different one.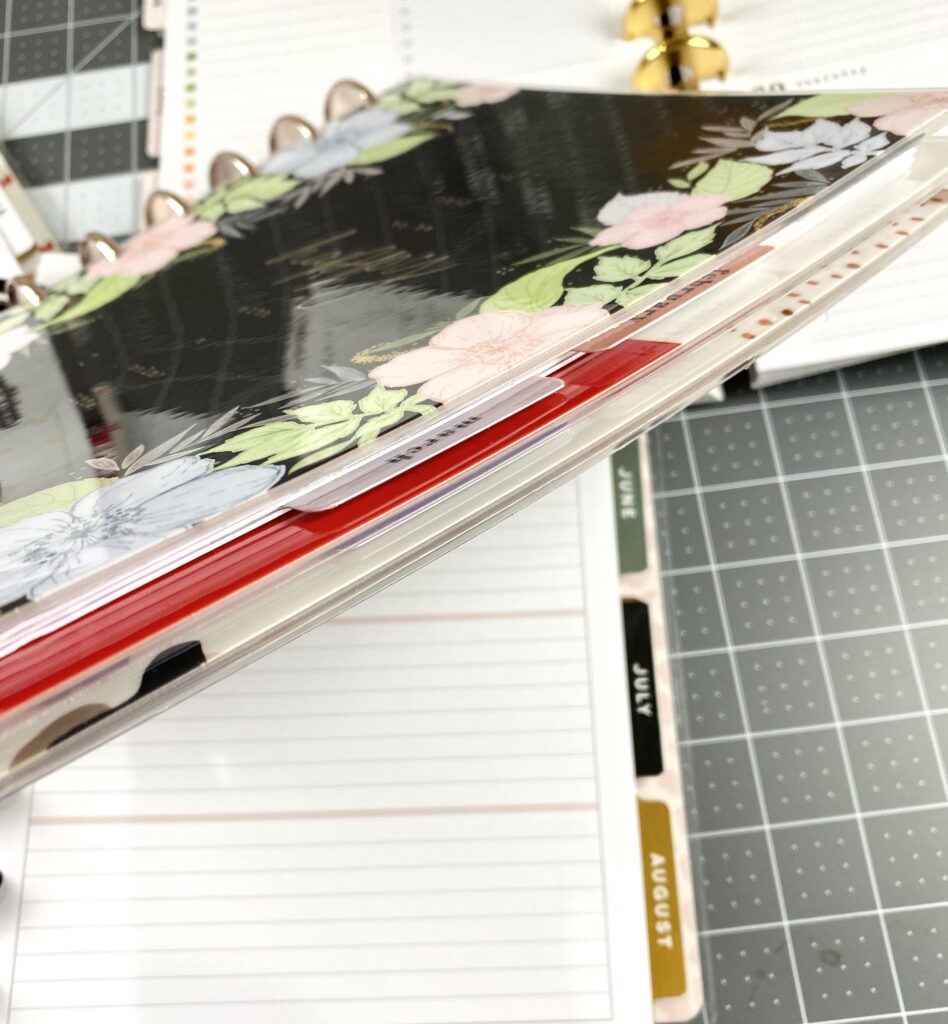 What can I use multiple planners for?
I'm going to answer a question with a question. What do you want to plan for?
You can use multiple planners to fit anything that helps you meet your goals. There are planners for financial budgeting, fitness planners, Christmas planners, and more.
It is okay to love all the different planner layouts. Each has its benefits and functionality for different reasons. You can make a dashboard layout work with a vertical layout as well as a horizontal layout. And the added bonus…you can even add in planner printables. Mix and match them all.
With a disc bound planner, you don't have to use multiple planners in their separate bindings. Blend them. Reorganize them. Mix and match until you are happy with what you have. This is how you find the ever-elusive "planner peace".
How do you organize your planners?
Setting up your planner organization is very personal. There is no right or wrong way. You need to set them up and use them to see if you like the way it is organized.
My planner line up is usually purchased before the start of December. I like to make copies of the pages and "practice" with my planner line up before the new year.
This way, I can see if it is going to work for me. Make adjustments and tweak things before I spend so much time finalizing it. Just to have to revamp it later.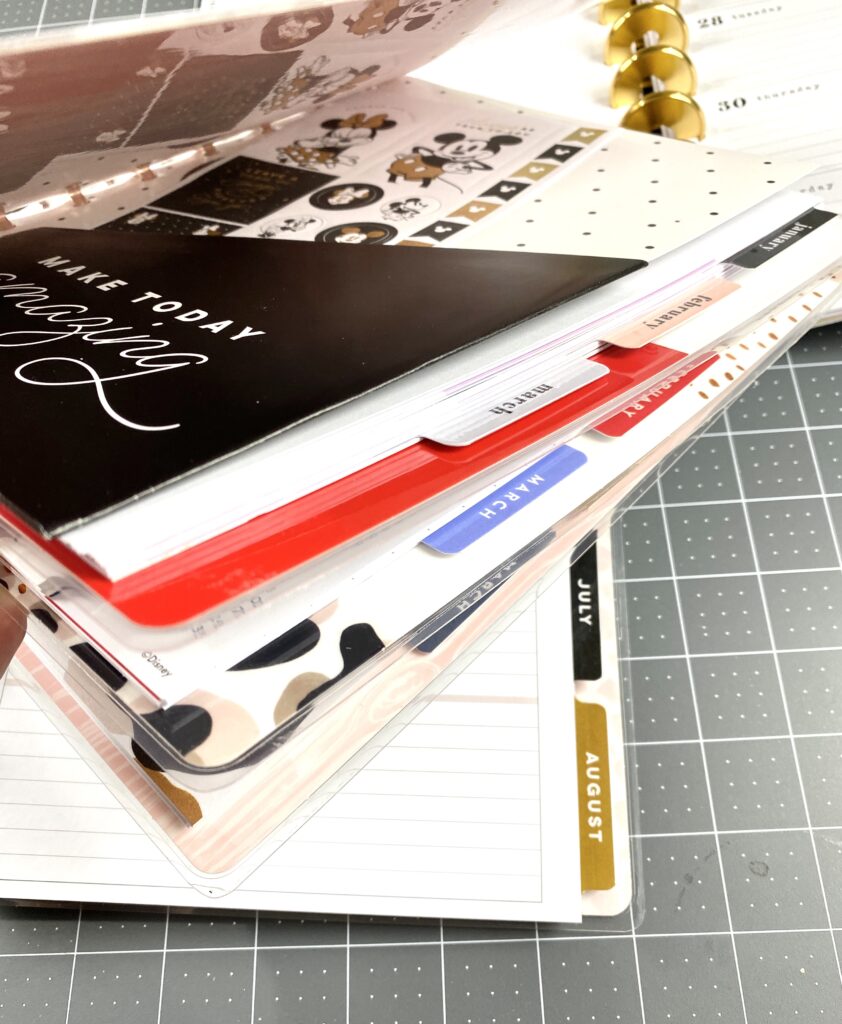 Dividers work great for finding different sections of your planner quickly. My main objective is my monthly overview and my weekly plans. This is the first section of my planner.
Next, I prioritize my sections based on their importance and how frequently I will use them.
Fitness is the second section in my planner. It is marked with a specific tab and I can turn right to the week that needs to be tracked.
The third section of my planner is for journaling. This is also marked and easily found when I need it. I can flip back and forth through the sections quickly. This is also closer to the end of my planner so I can add in extra sheets or notes as needed, without feeling like I am cluttering up my daily plans.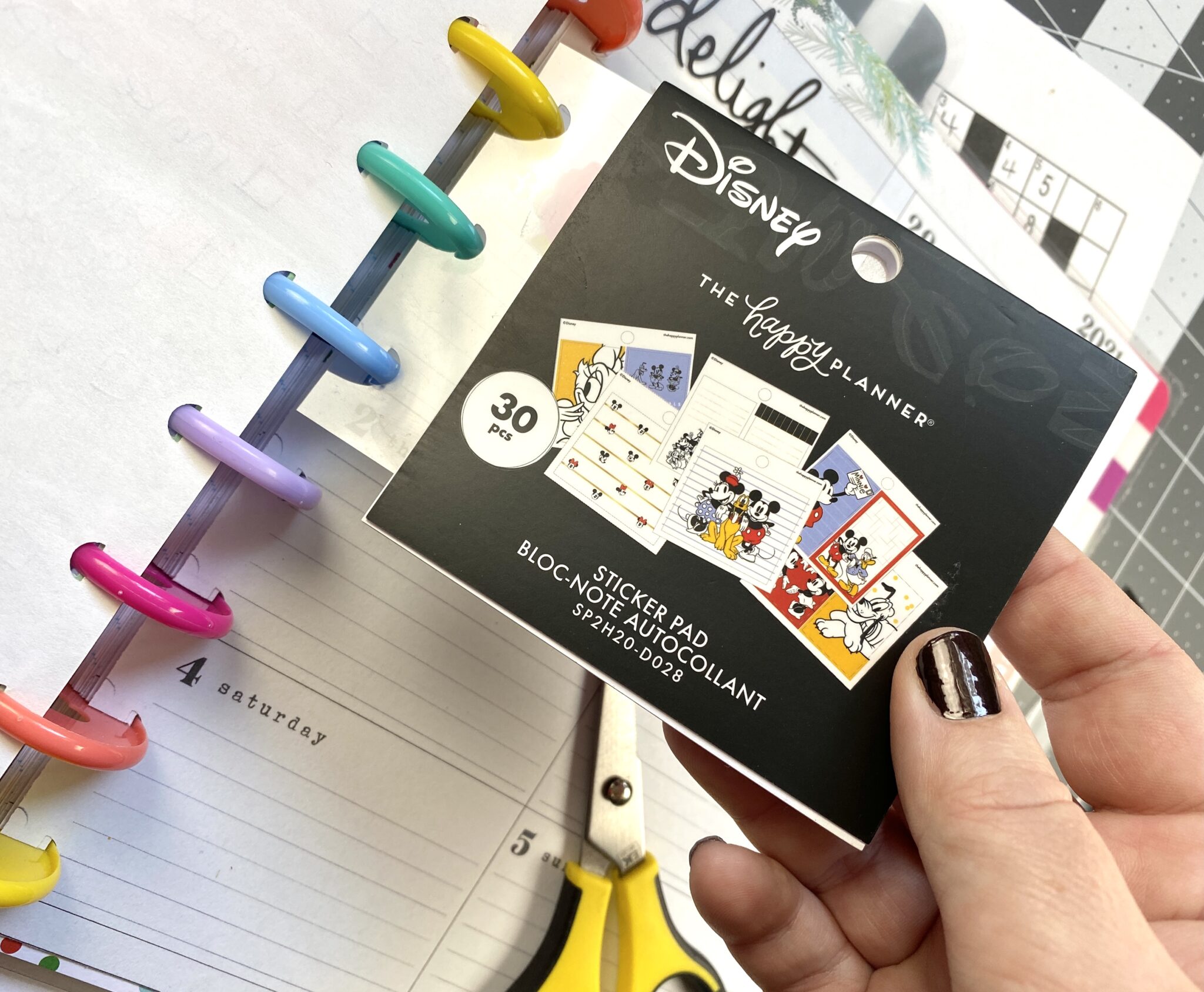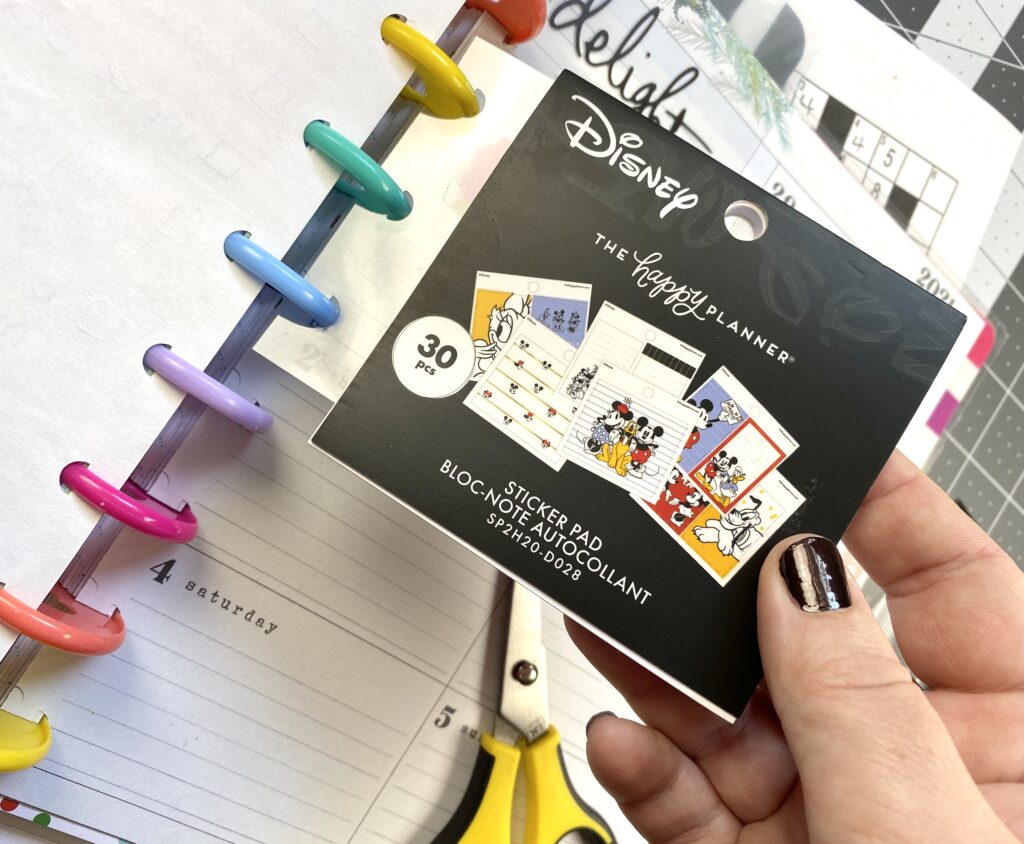 Anything extra that I want to add or track is in the very back section of my planner. Miscellaneous pages. Book lists. Quotes. Reminders. Etc.
I also have a few plastic envelopes that I keep extra stickers and papers in. This makes it so I don't have to haul around an "extra" booklet or container with other planning supplies. They are all right at my fingertips inside my planner. It is a "grab and go" system.
Hopefully, this post helps give you some Frankenplanner ideas.