Top Bullet Journal Page Ideas for Beginners
We may earn a small commission for purchases made through affiliate links in this post. For more information go to our Privacy Policy.
If you're new to bullet journaling, you'll love these bullet journal page ideas for beginners to get you started on your journey!
Bullet Journaling is quite the buzz word these days, and if you haven't heard of a bullet journal, you haven't been paying any attention in the journaling world.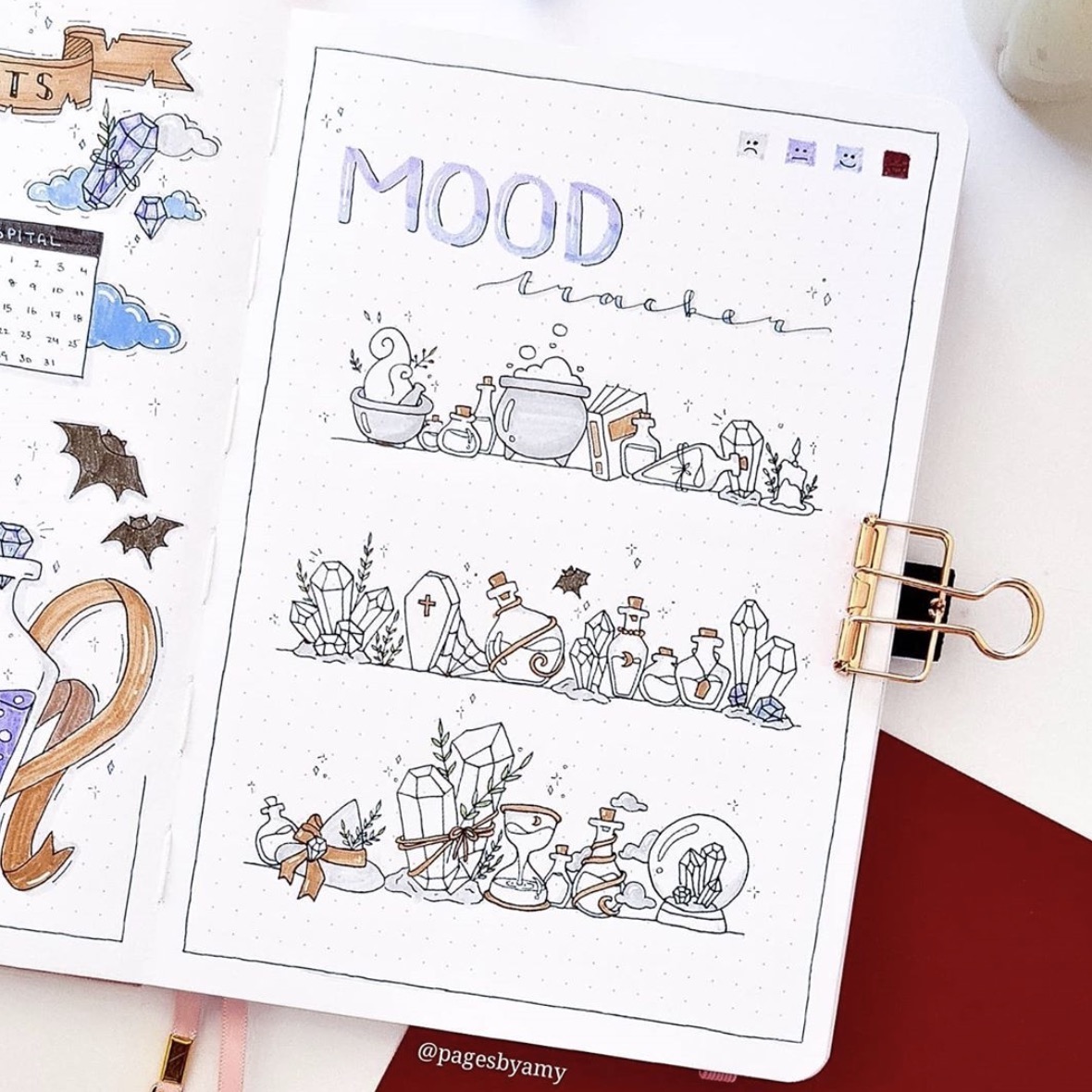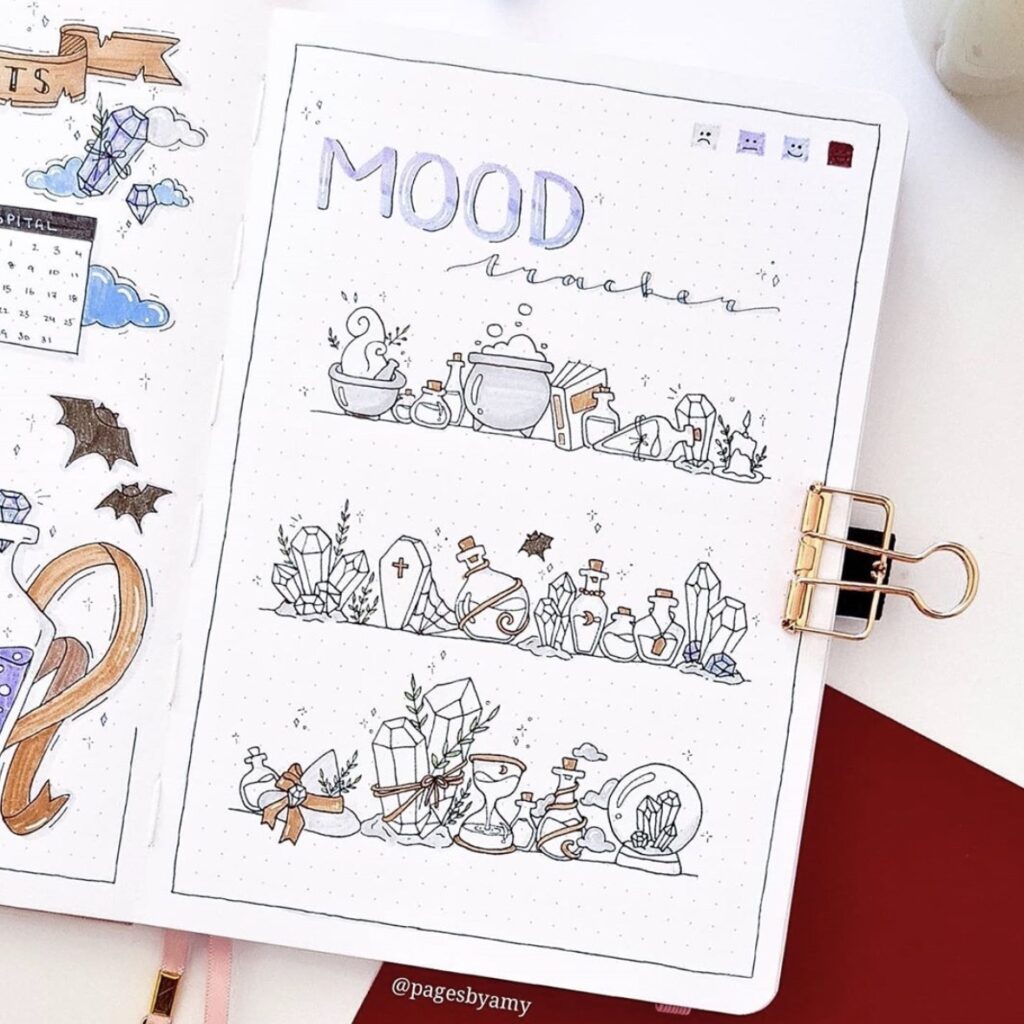 I first heard about bullet journals 3 or 4 years ago. I was searching for new planner ideas on (where else?) Pinterest and came across these pins of beautiful journal layouts.
I'm talking about intricate designs with doodles and creative page spreads that absolutely wow me (and I have been a creative and artistic person for years).
But they captivated me immediately with their intriguing layouts and designs, so I began learning about bullet journaling to see if it might be something I could pick up one day.
And what I found out blew me away! The versatility of the bullet journal is astounding. Its basic concept works well for both artistic people and non-artistic people – and everyone in between. 🙂
However, since that might not be completely obvious to someone checking out bullet journal ideas for the first time, I thought it might be helpful to write about bullet journal ideas for beginners.
I mentioned what general bullet journal terms and page spreads are in a previous post, but I always find that seeing it in action helps when I'm learning about something for the first time.
That brings me to today's post. I'm showing you examples of different bullet journal page ideas so you can get an idea of what they look like.
But first, a quick introduction (or reminder) to bullet journals for anyone new-ish to this style of planning.
What is a Bullet Journal?
So what is a bullet journal? Simply put, it's just a planner that you can use to help you stay organized and accomplish your to-do list.
Related Post: What is a Bullet Journal: A Complete Beginner's Guide
At its core, that's all it is. However, a bullet journal (affectionately referred to as a "bujo") can be much more than that. It can be a collection of to-do lists, menus, weekly or monthly calendars, collections of ideas or plans, and more.
It's an amazing way of doing planning that creates something completely and uniquely yours.
And, it's a genius way to use a single location to record everything you want to keep track of or do. Here are a few ideas:
To-do list
Exercise
Personal goals
DIY projects you want to make
Books you want to read
Movies you want to watch
Relationship goals
Home improvement projects
Bad habits you want to change
Good habits you want to make more permanent
Spending habits and budgeting
Trip ideas you want to take
Related Post: 165 Habit Tracker Ideas for Journals or Planners
Bullet Journal Ideas: Supplies You Need to Get Started
What do you really need to start bullet journaling? A journal and a pen – that's it! But which ones?
Journal
What kind of journal do you need? Any notebook works – that's the best part about it. If you have a moleskin journal or even a composition notebook, you can use it to start. Or, you can print out bullet journal templates and add them to your normal planner.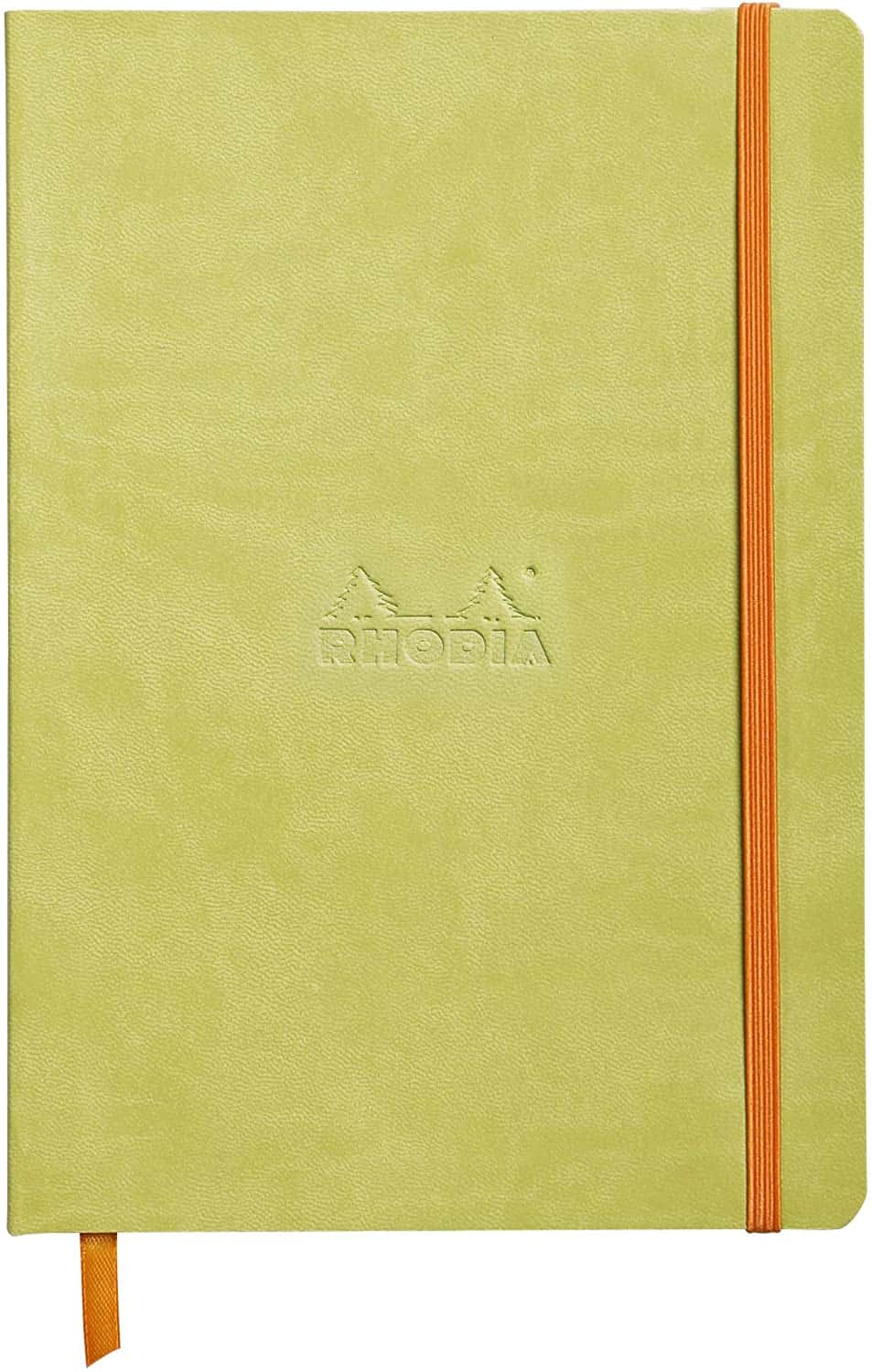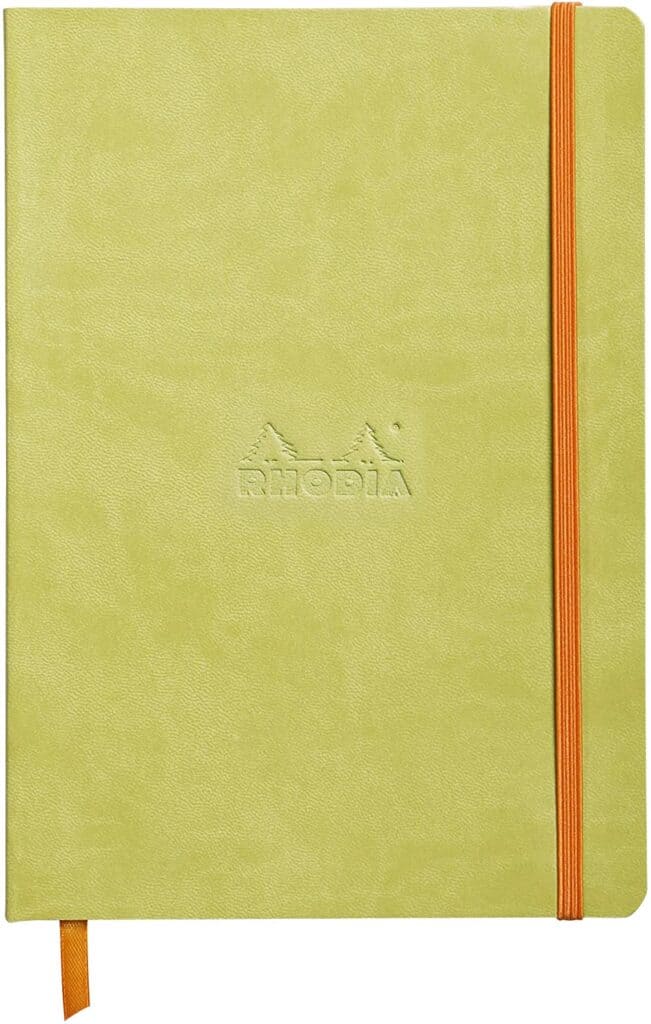 Rhodia Leather Soft Cover
The first time I bought one of these journals it was purely for the name (it is the closest I EVER come to finding my name on something…including those keychain and license plate thing-ies).
However, the quality is excellent too. And I will continue to purchase anything made by Rhodia.
80 Dot Grid Sheets
Ribbon Bookmark
Expandable Inner Pocket
90 GSM Ivory Brushed Vellum Paper
Measures 5.8 x 8.3 in
No specific journal is needed to start bullet journaling, but if you're heading out to purchase one, I highly recommend the Leuchtturm1917. You can also use a DIY Planner as a bullet journal, which offers even more flexibility since you can rearrange or add/remove pages as you want.
Pen
Any pen works. Wait, I should rephrase that. Any pen that doesn't bleed through the paper works for your bujo. But don't let that statement paralyze you into finding only the perfect pen. Seriously, any pen works.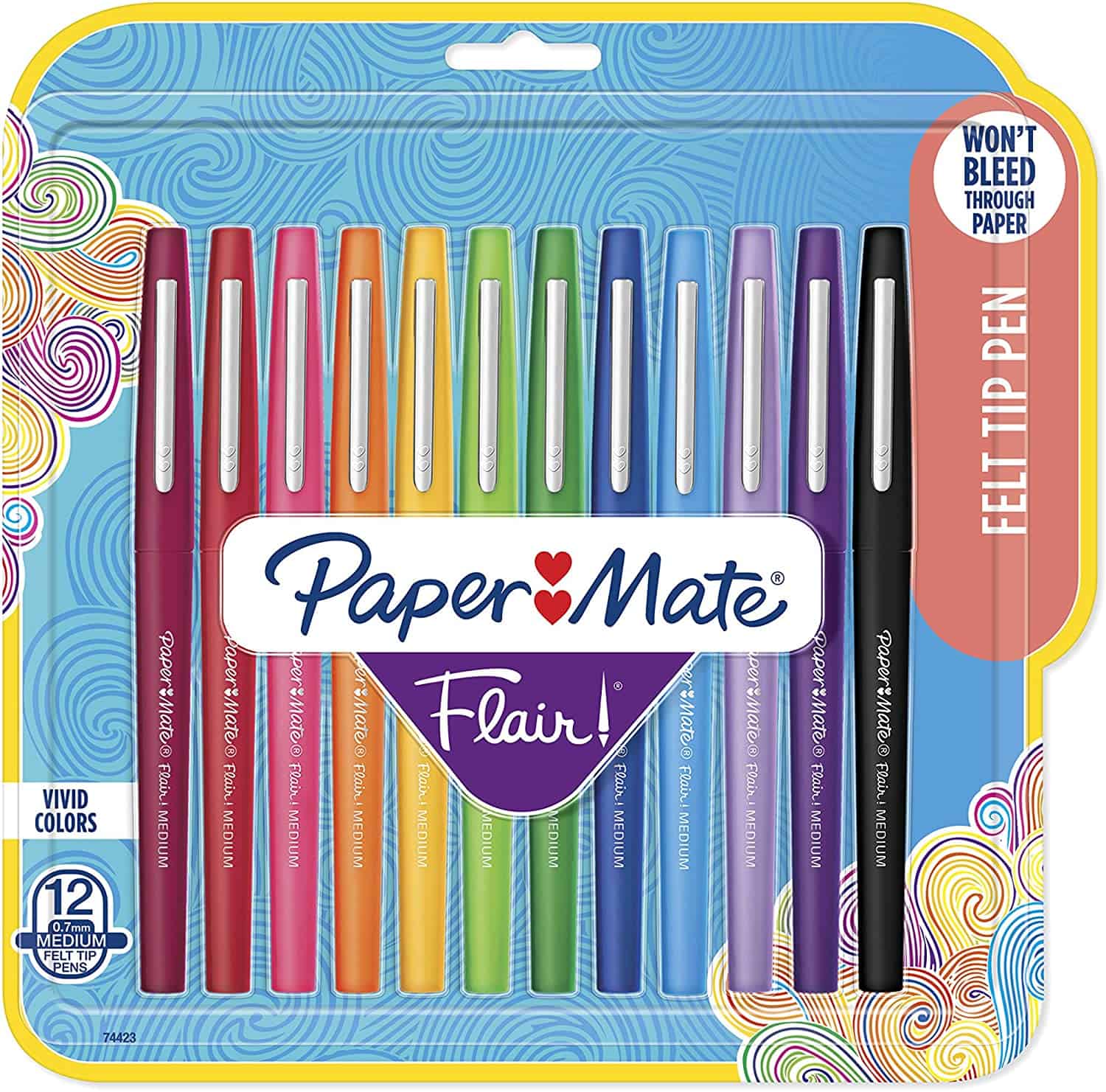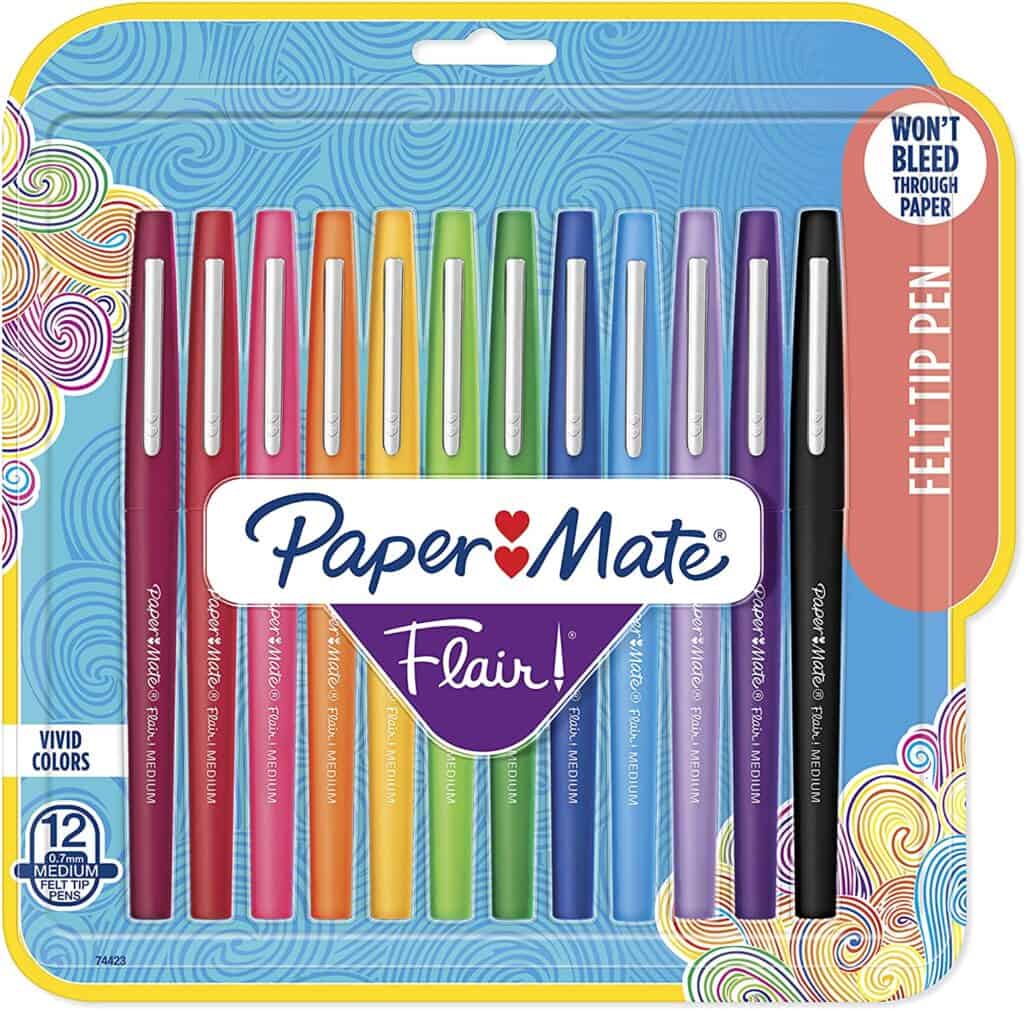 Flair Pens
Love all the colors. I can't stop buying them even though they are ALL. OVER. THE. HOUSE.
Great for quick notes in your planner and on sticky notes.
Ballpoint pens work well. However, if you want to add some color and pizazz to your bullet journal, check out the Pilot G2 or the Uniball Vision Elite Roller Pens.
Related Post: The Best Bullet Journal Pens
Bullet Journal Page Ideas for Beginners
Ok, so you have your bullet journal and pens, now what? There are a few basic pages that are good to create as you start your own bujo.
I'm going to go through them and show you some real life examples of them in action…because what good is knowing that you need an "index" if you have no idea how to create one? Now you will 🙂
Related Post: Bullet Journal Ideas You Can Use and Copy Right Now
Index
What book (or journal) is complete without an index? Create this very functional page to help you easily find the section you want in your journal.
Check out this comparison of Index pages. You can organize yours by month, by collection type, or any other method that helps you find what you need quickly.
Key
A key is simply a page that states what the symbols and colors you use in your bujo stand for. This can be very simple with checkboxes, smiley faces, or whatever you want to use, or it could be much more elaborate with doodles, etc.
Here is an example of a simple key. This has all the basics you may need, but you could always go more elaborate if you prefer.
You could also be a little more detailed and elaborate. There are no rules here as long as it helps you keep your signifiers and colors straight.
Future Log
With a bullet journal, there are no future pages already pre-made. And generally, you create your monthly and weekly pages at the beginning of the same month.
So you create what's called a future log to record events or plans in the future. Things that you might include in a future log are birthdays, appointments, vacations, holidays, etc.
Here's an example of a fairly simple future log. With 3 months per page, it's just a basic column to record dates and events.
Monthly Spread
This can look like a traditional monthly grid-like calendar, or very different from it. You can have a vertical layout, a horizontal spread, or something else entirely your own. Let your creativity soar as long as it's laid out in a way that helps you see what's going on during the month.
This example combines a traditional monthly calendar with an accompanying planner page that has space to record all the upcoming events in that month.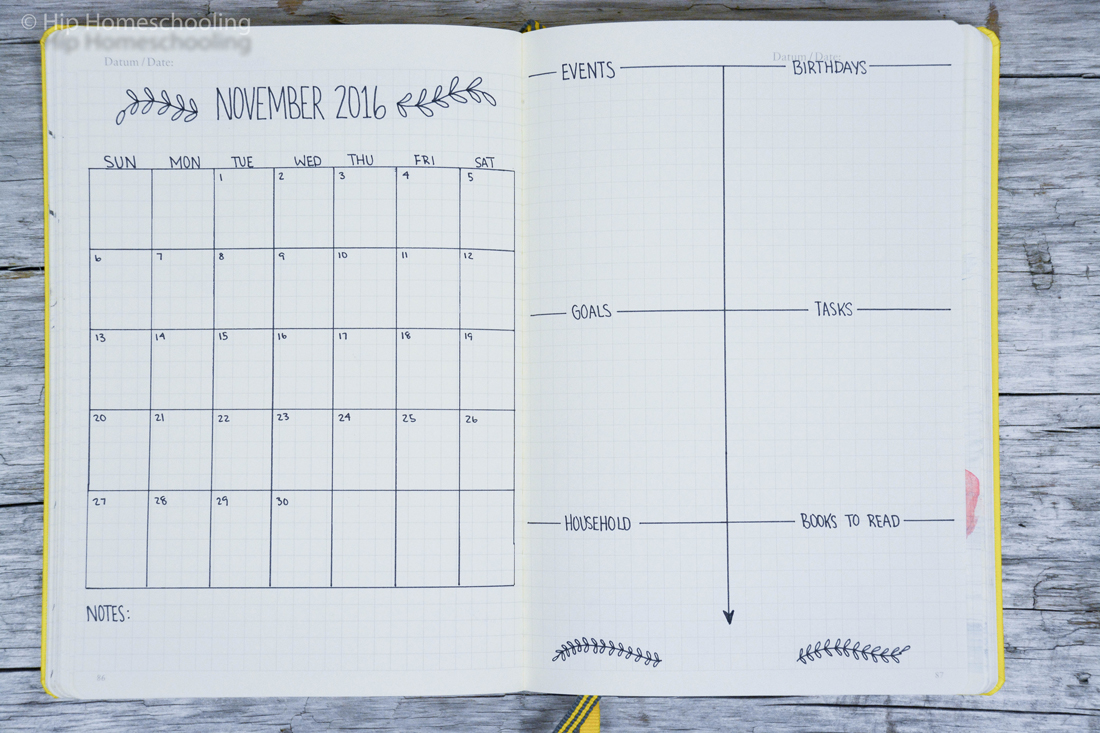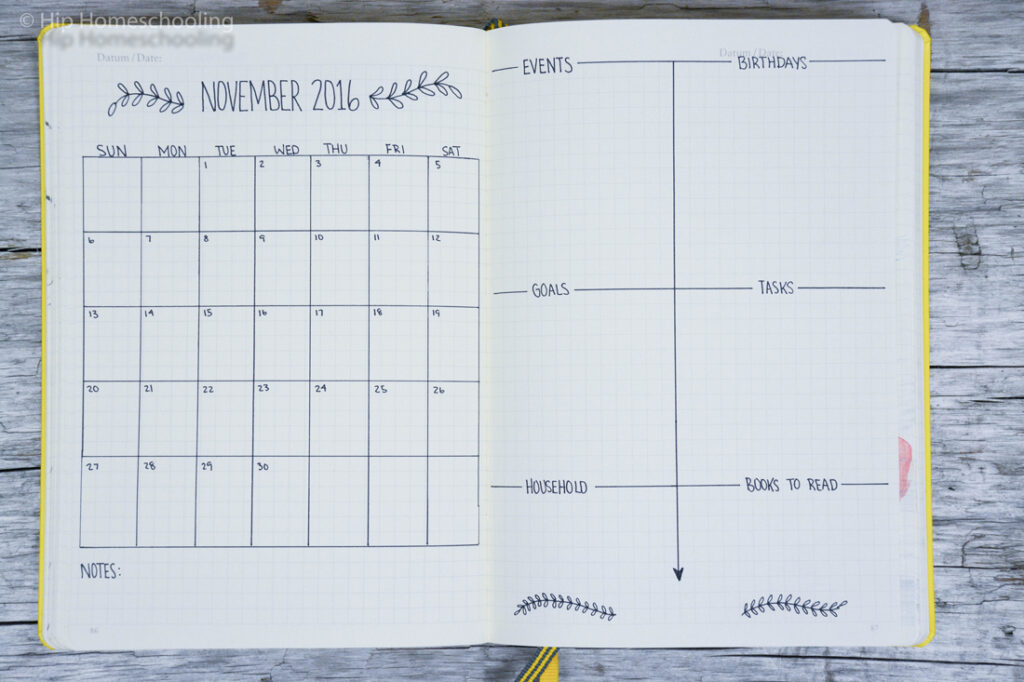 Or you can always make your monthly spread much more elaborate and include more doodles, colors, and other design elements.
Weekly Spread
This is where you can let your inner planner out! Weekly spreads allow for more detail of your appointments, errands, to-dos, habit tracking, and more. Use a horizontal layout, a vertical layout, a block-style layout, or anything else your heart desires.
Here is an example of a horizontal layout. It's a simple layout but offers the opportunity for tons of personalization while still keeping track of all the important stuff.
Your bullet journal page ideas can also be more elaborate with a weekly spread like this one that has doodles, weather forecasts, cleaning lists, a water intake tracker, meal planning, and much more.
Dailies (Daily Spread)
You can even take it one step further for added detail – and more magic. Here you'll have space for inspirational quotes, class times, more habit tracking, etc.
Take this example. It's simple but covers everything that needs to be covered each day in a very easy-to-read design.
If you prefer a little more of an open space for more tasks or journaling, you can do dailies in a style similar to this one.
If you really want to get colorful and let your creativity shine, you can add doodles, highlighting, and more!
Collections
Collections are running lists of things that you want to remember at a later time. Examples can include favorite recipes, books to read, movies to watch, places to visit, etc.
Here's an example of a collection that lists 30 things to do before 30 years old. Cute idea!
I love the artistic aspect of this collection of books to read. It's beautiful and easy enough for most people to make – even if you think you can't.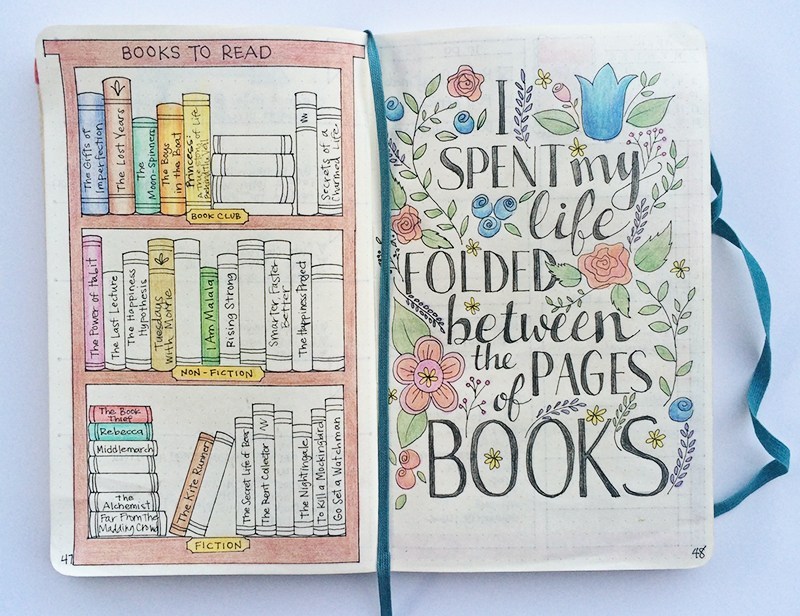 Trackers
Trackers do just that. They track your progress towards a goal. You can include trackers for exercise, meal planning, spending/finances, habits, sleep patterns, and more.
Here's an example of a habit tracker. It's simple but does the job of simply keeping the new habits you want to create at the forefront of your mind. Then check them off as you complete them (or don't if you miss a day). At the end of the month, you'll have a clear picture of where you are on your journey.
How about tracking your weight loss journey? Doing that is a great way to stay accountable and keep working toward your goal.
So, what do you think of these bullet journal page ideas? Think you can pull these ideas off in your own journal?
Whether you're artistic or not, I know you can make these bullet journaling ideas for beginners work for you. And who knows? Maybe doing so over time will bring out your inner artist that you never knew existed!
More Bullet Journaling Ideas For Beginners