We may earn a small commission for purchases made through affiliate links in this post. For more information go to our Privacy Policy.
One way to really jazz up a weekly planner spread is to create a rainbow planner spread.
Not only will you have a bright and happy planner decor, it will help you to use up random stickers. Maybe you have a handful of various colors from different themes and sections of your sticker books left over.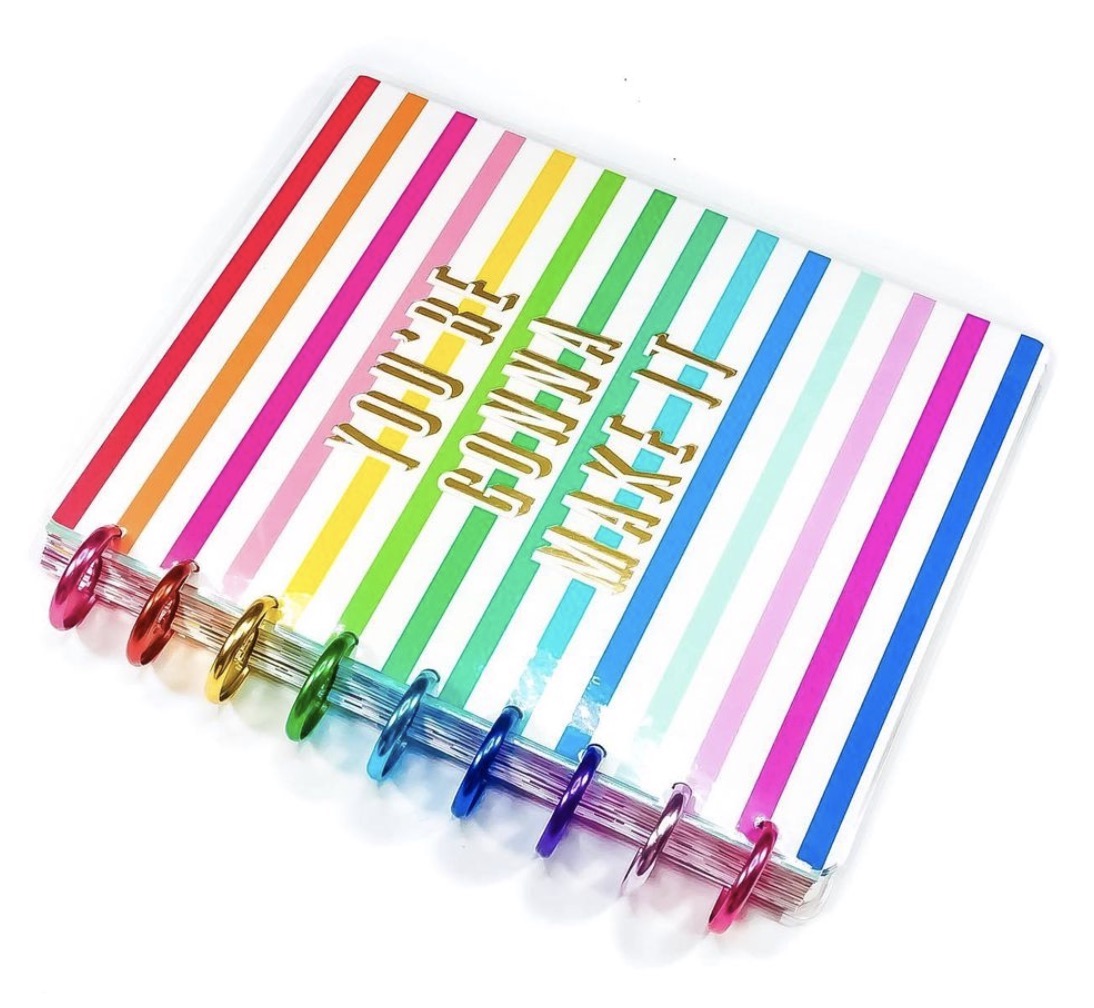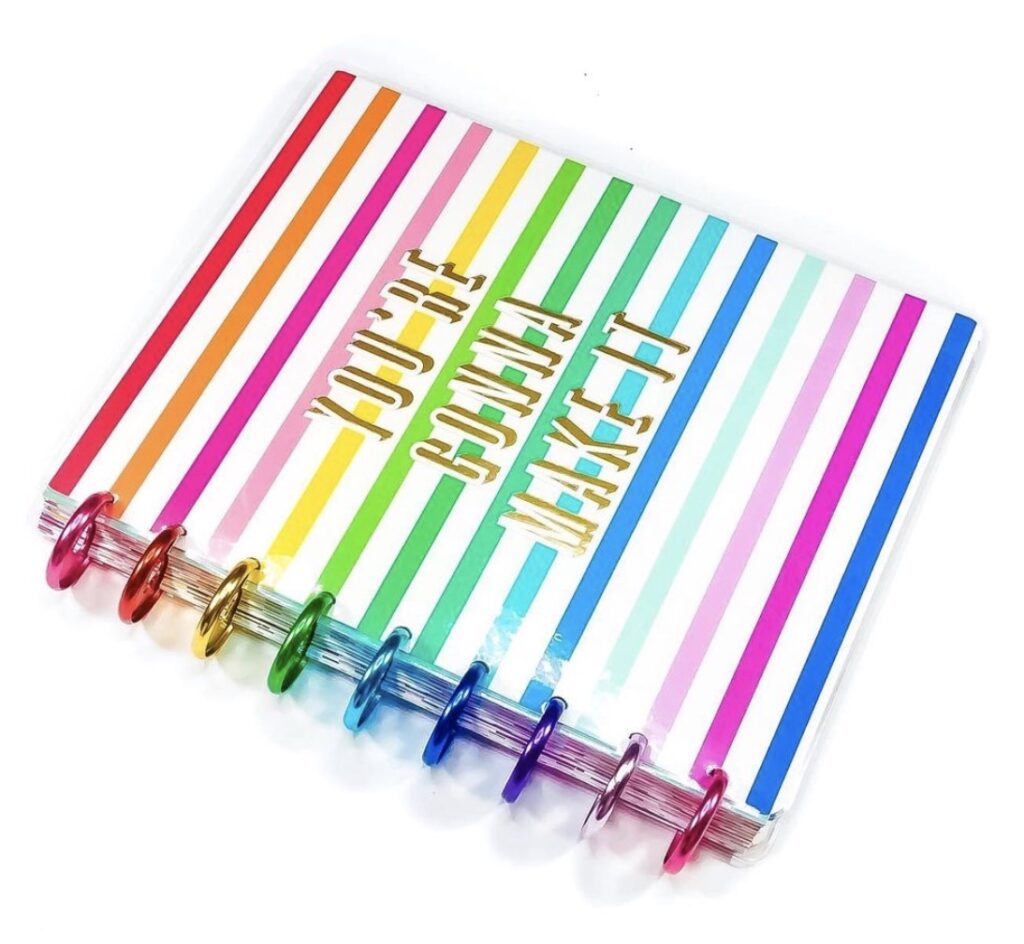 Mix and match your stickers to create a fun rainbow covered planner page.
You can use this same color scheme on your monthly spread, your specific collections, and your to-do lists.
Taste the Rainbow
The following planner ideas include pastel rainbow colors, super bright rainbow stickers, and everything in between.
Find one that you love and try adding it to your planner page designs.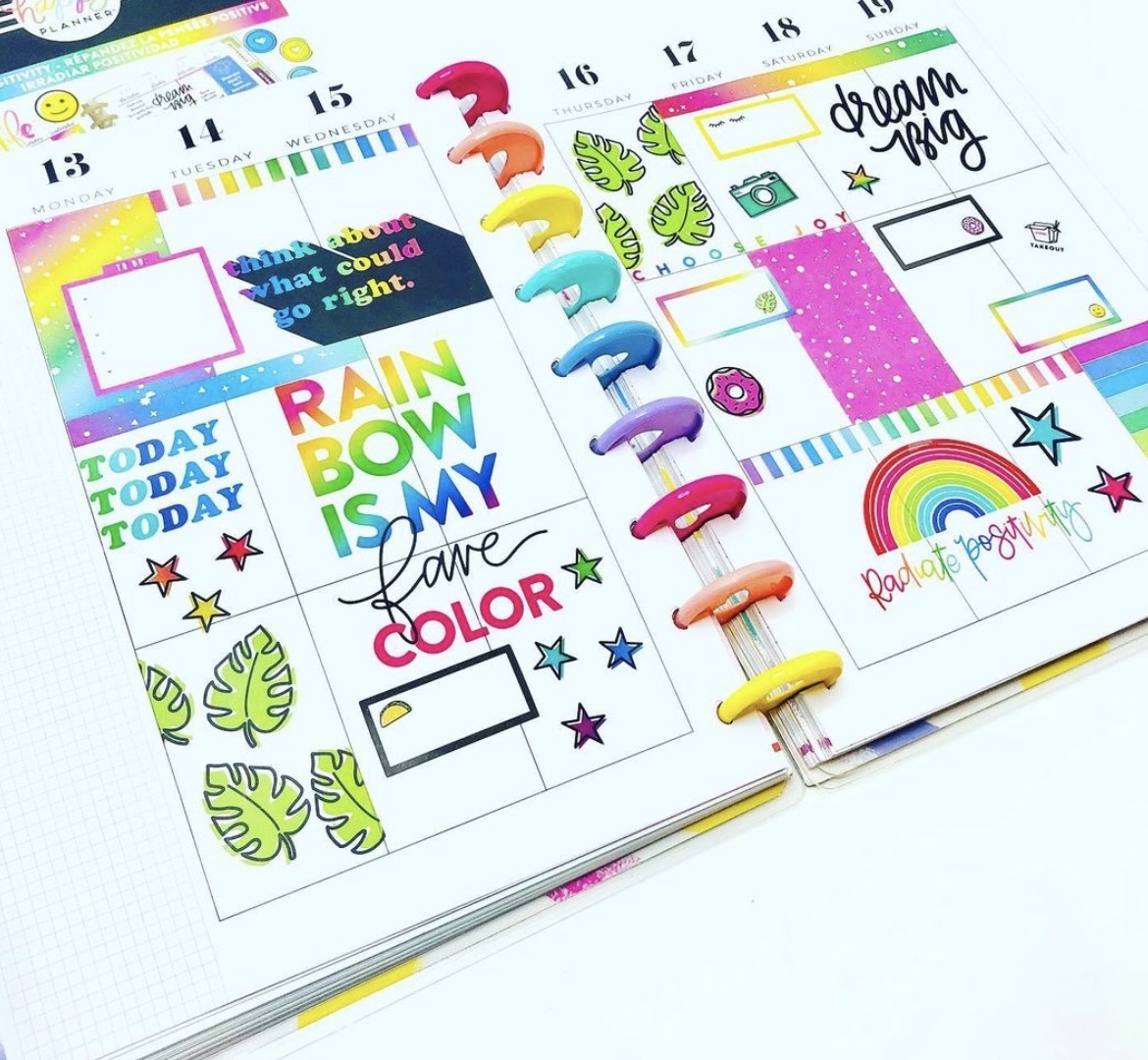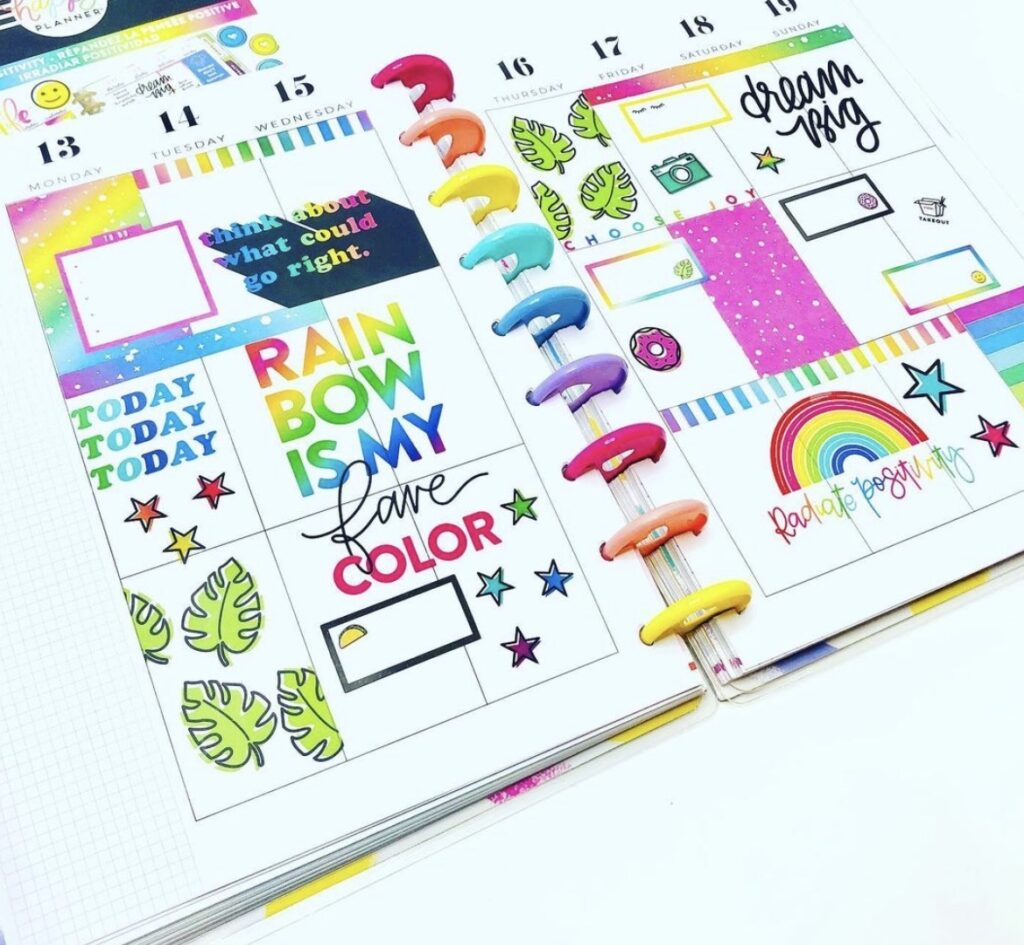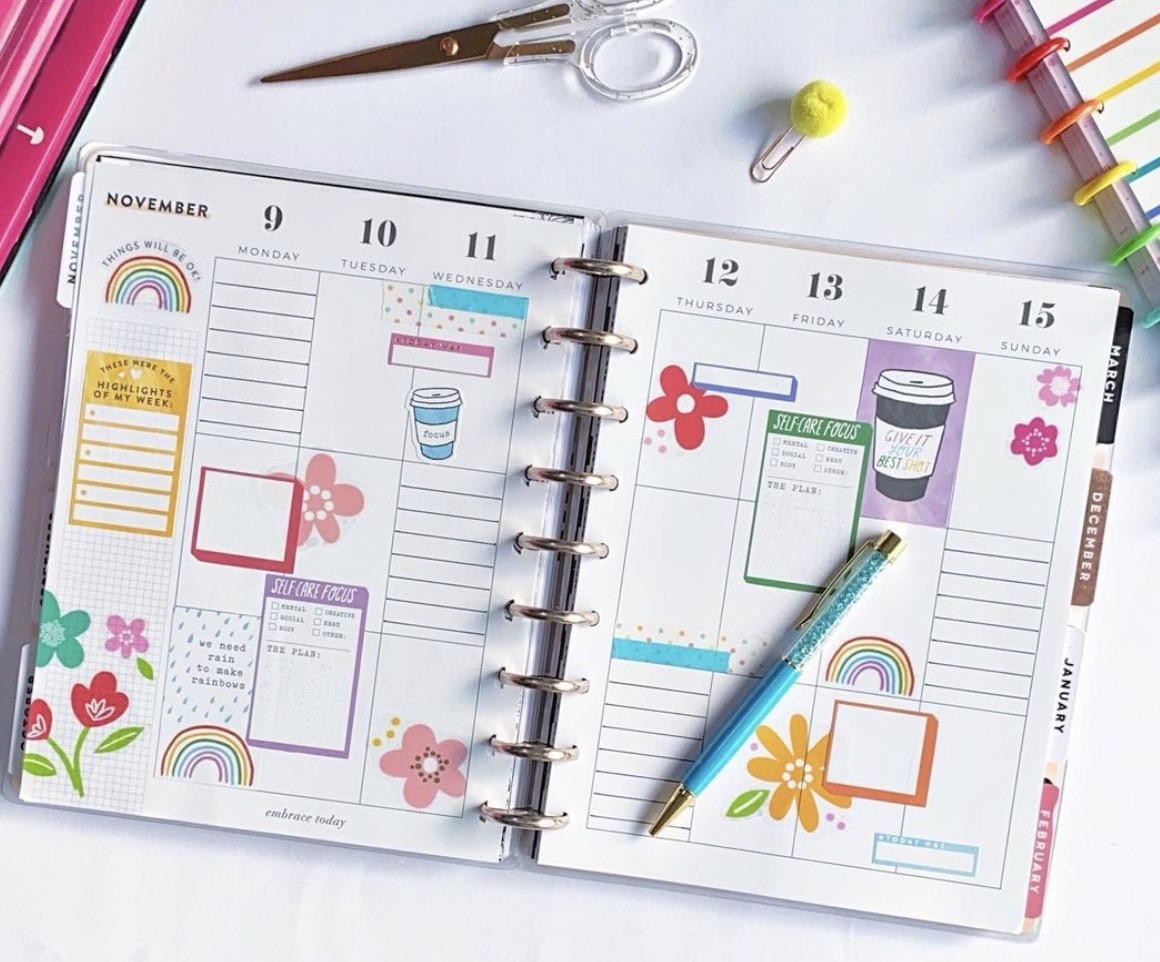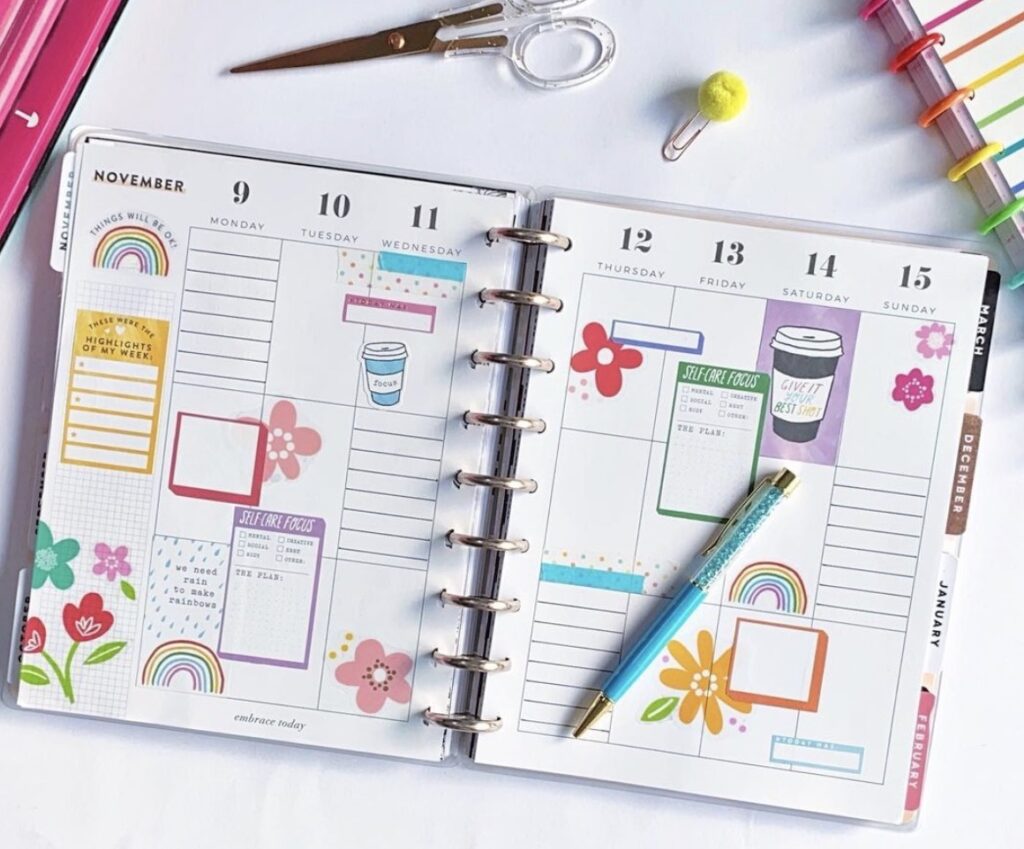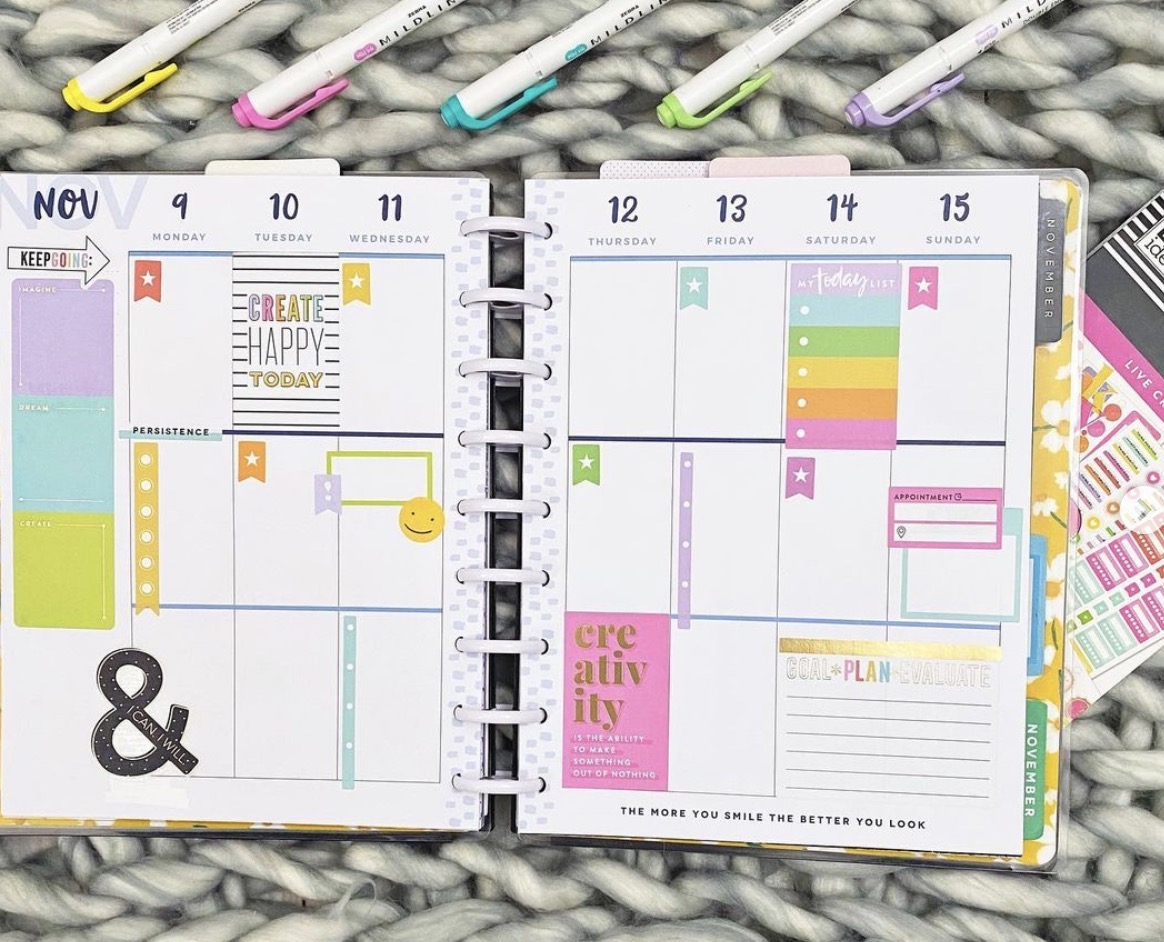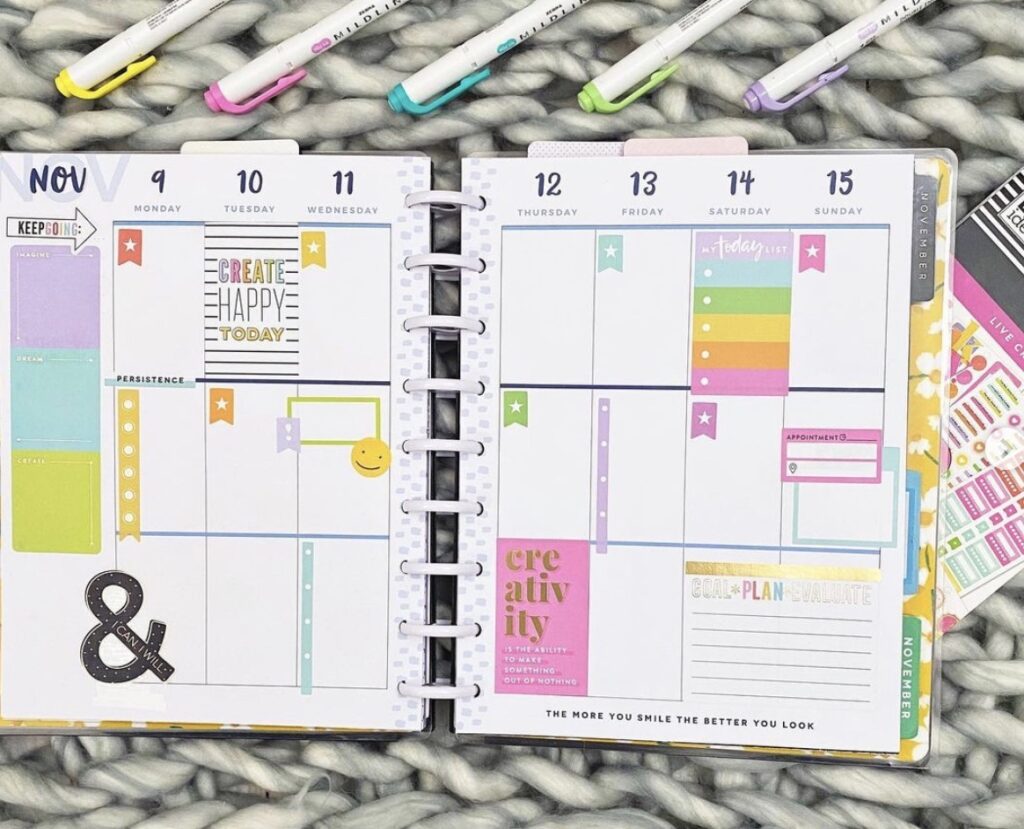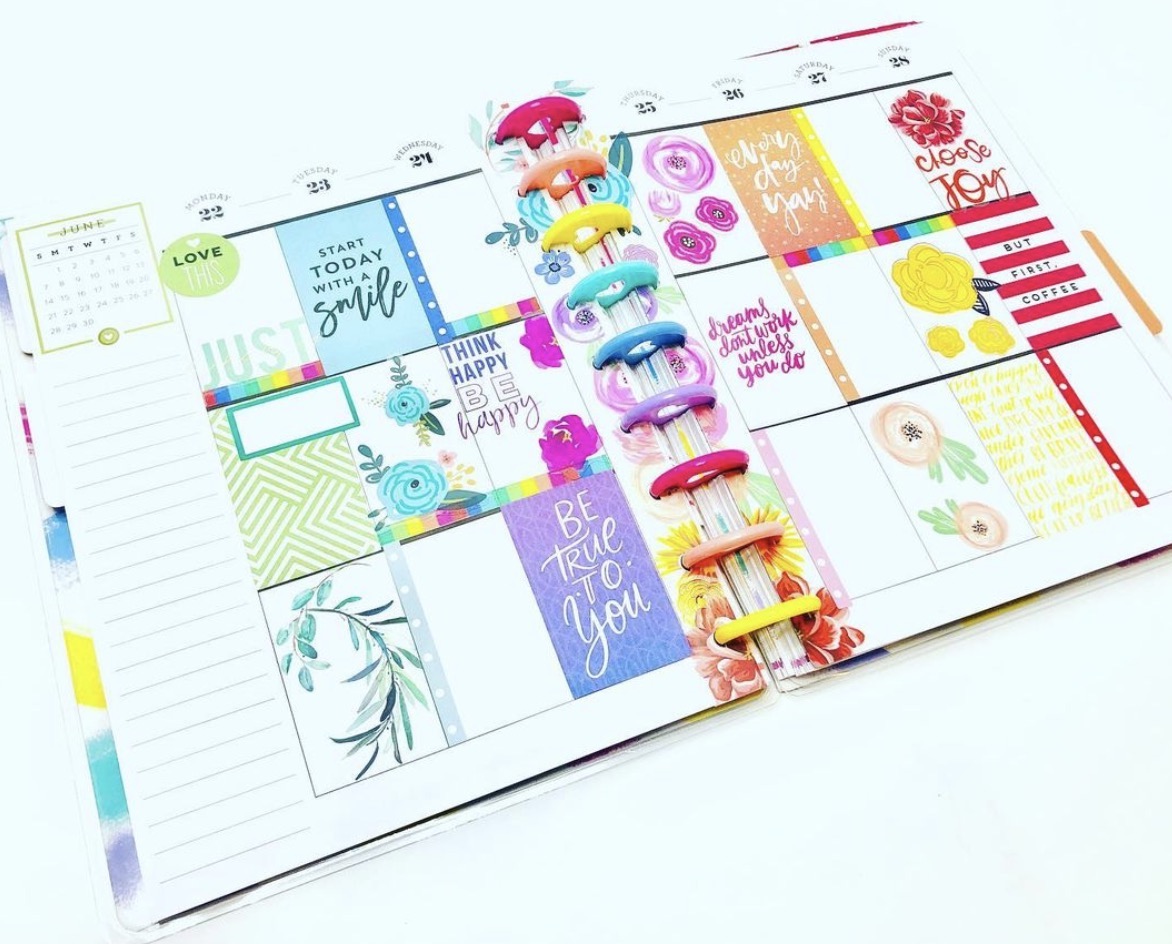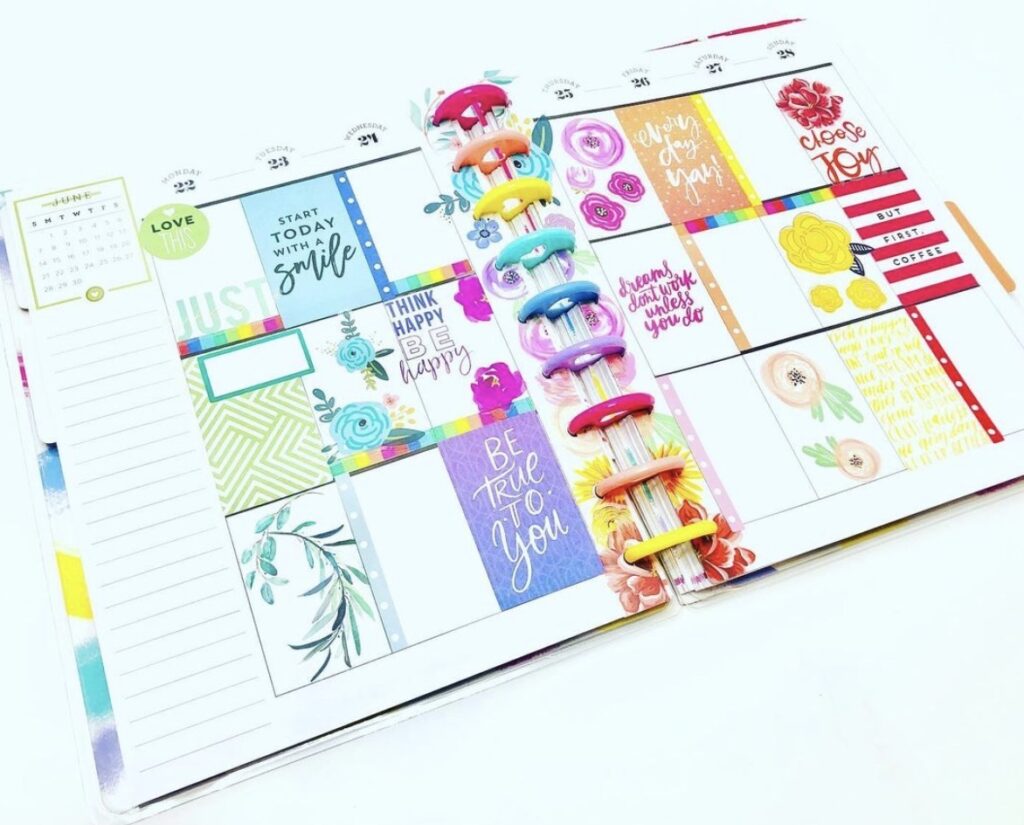 Pick a Theme
These planner layouts are theme based (donuts, leaves, and reading) but they created the theme with the colors of the rainbow.
Pick your theme and then challenge yourself to create a rainbow planner page using all the colors of the spectrum.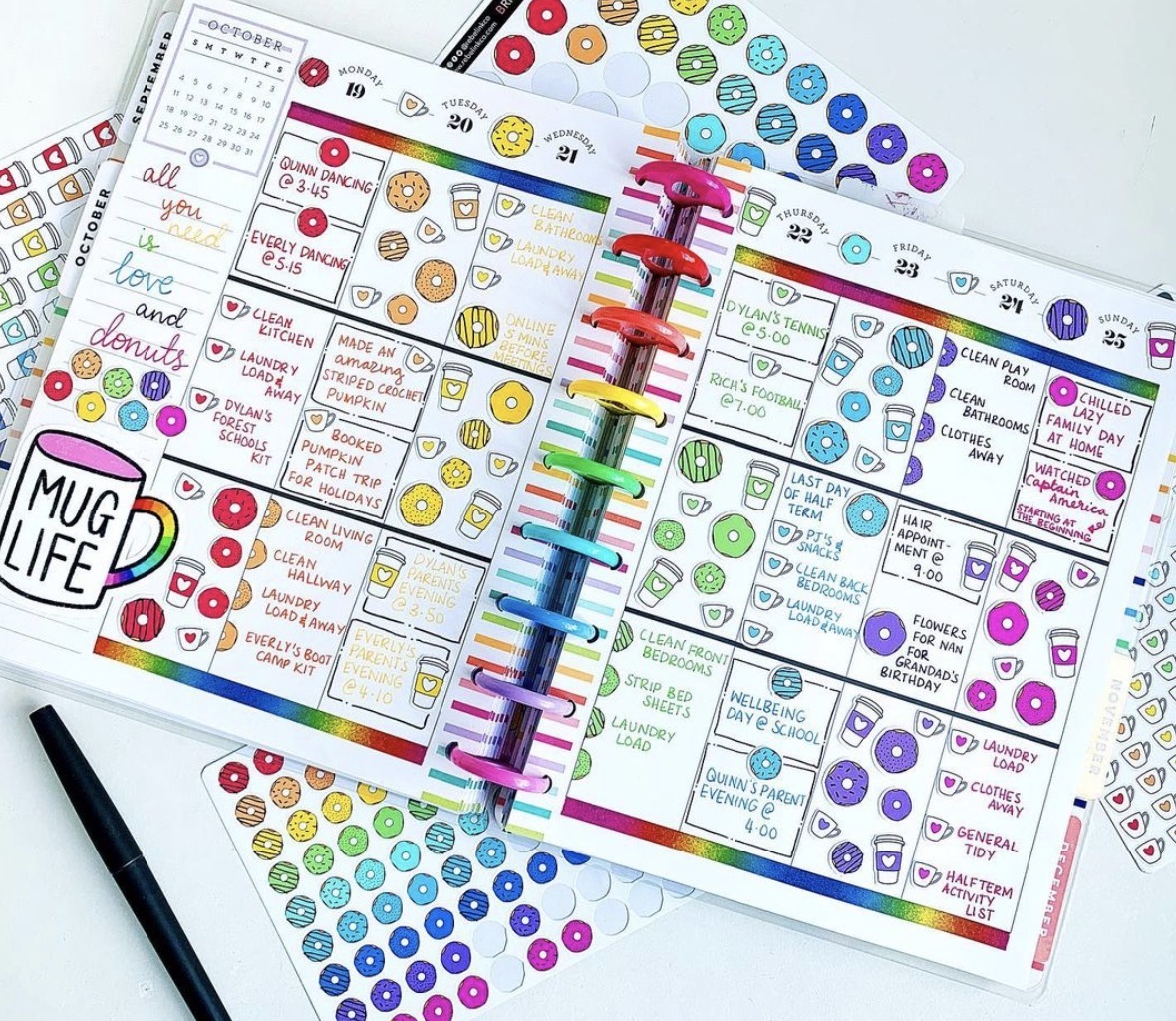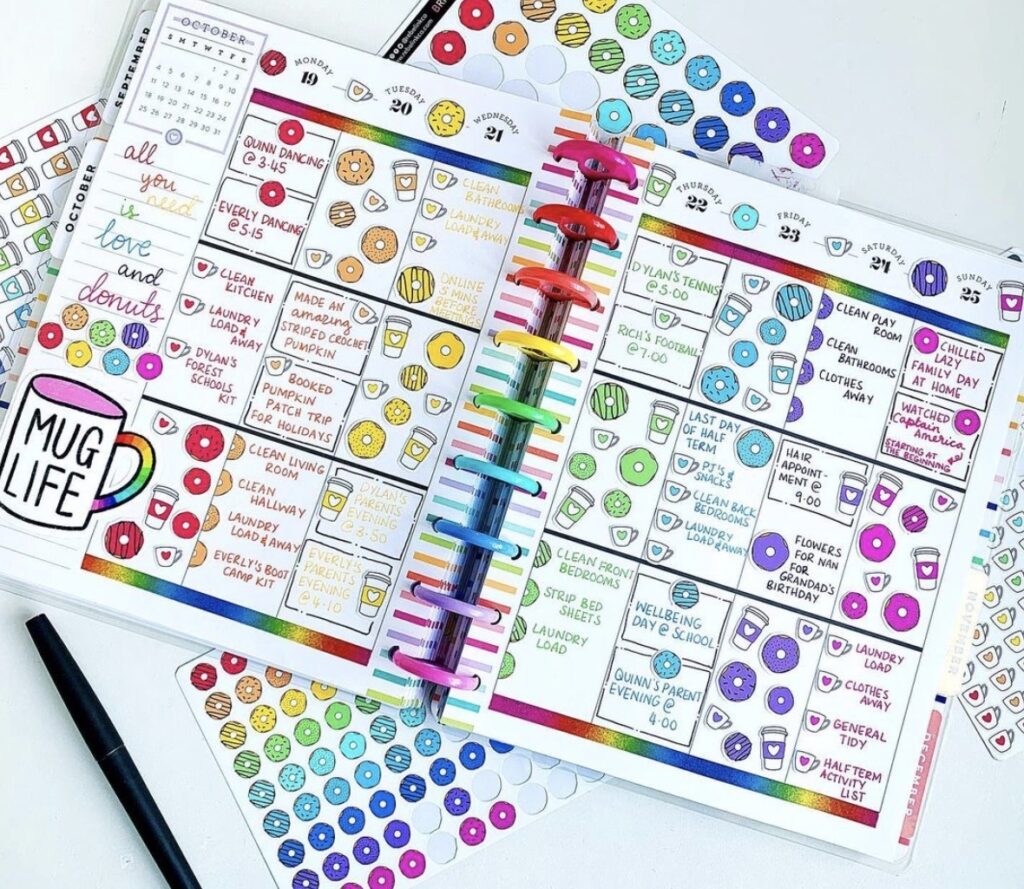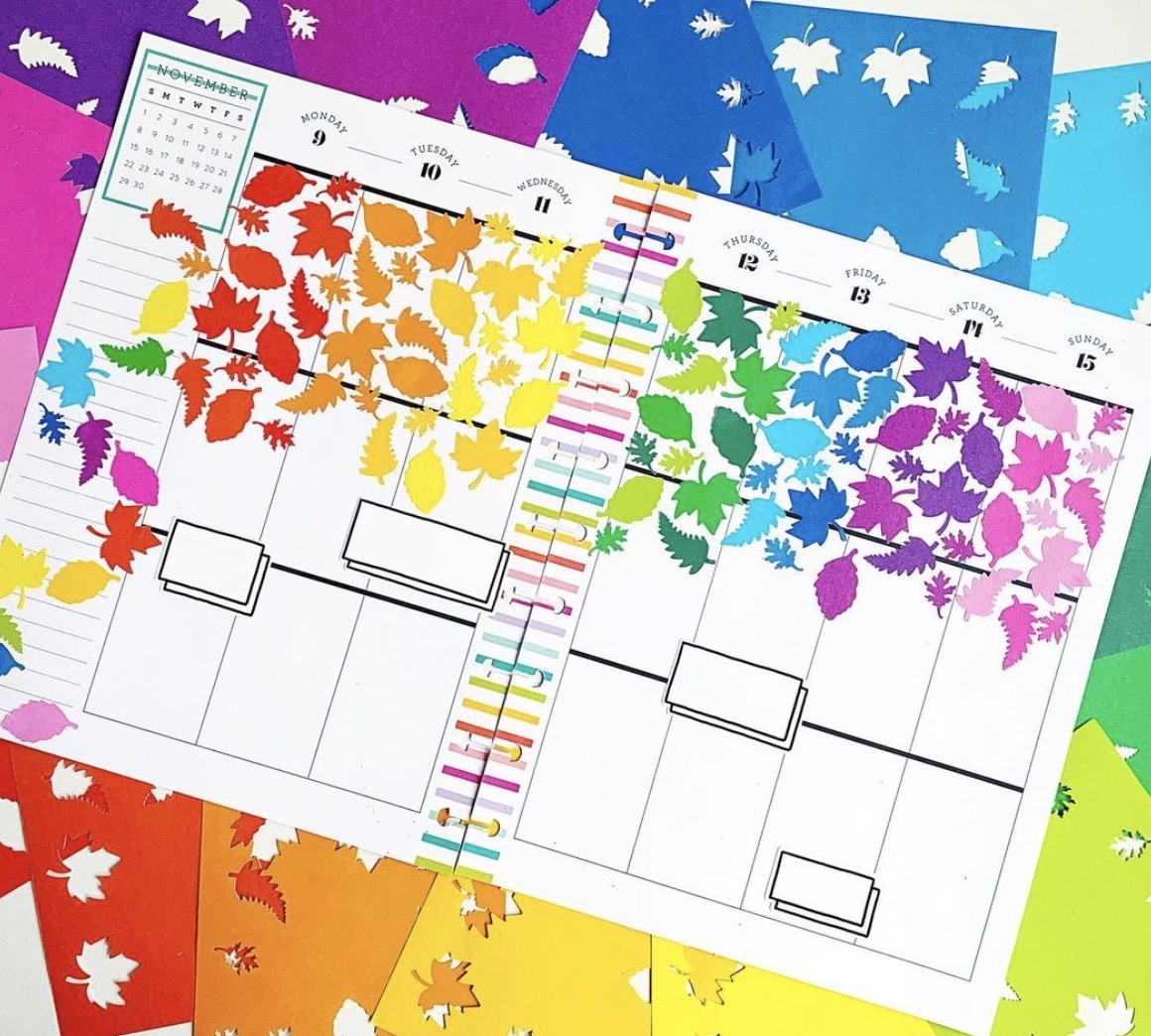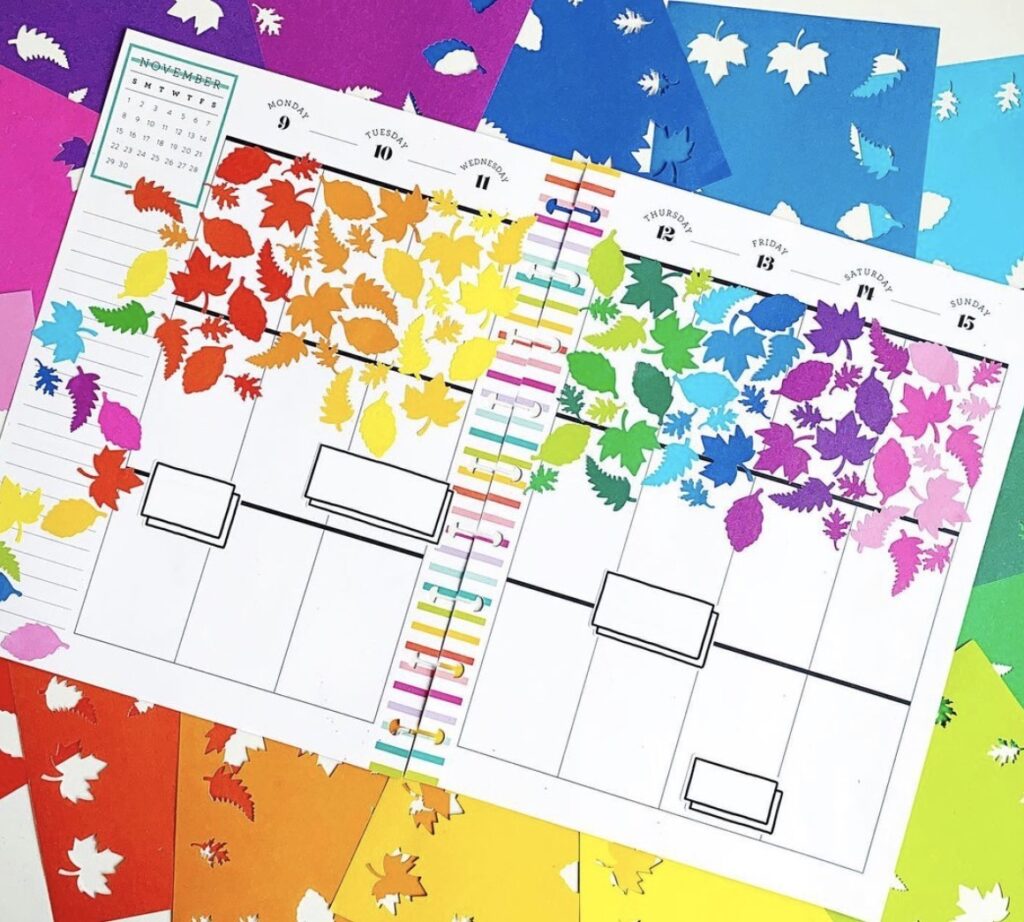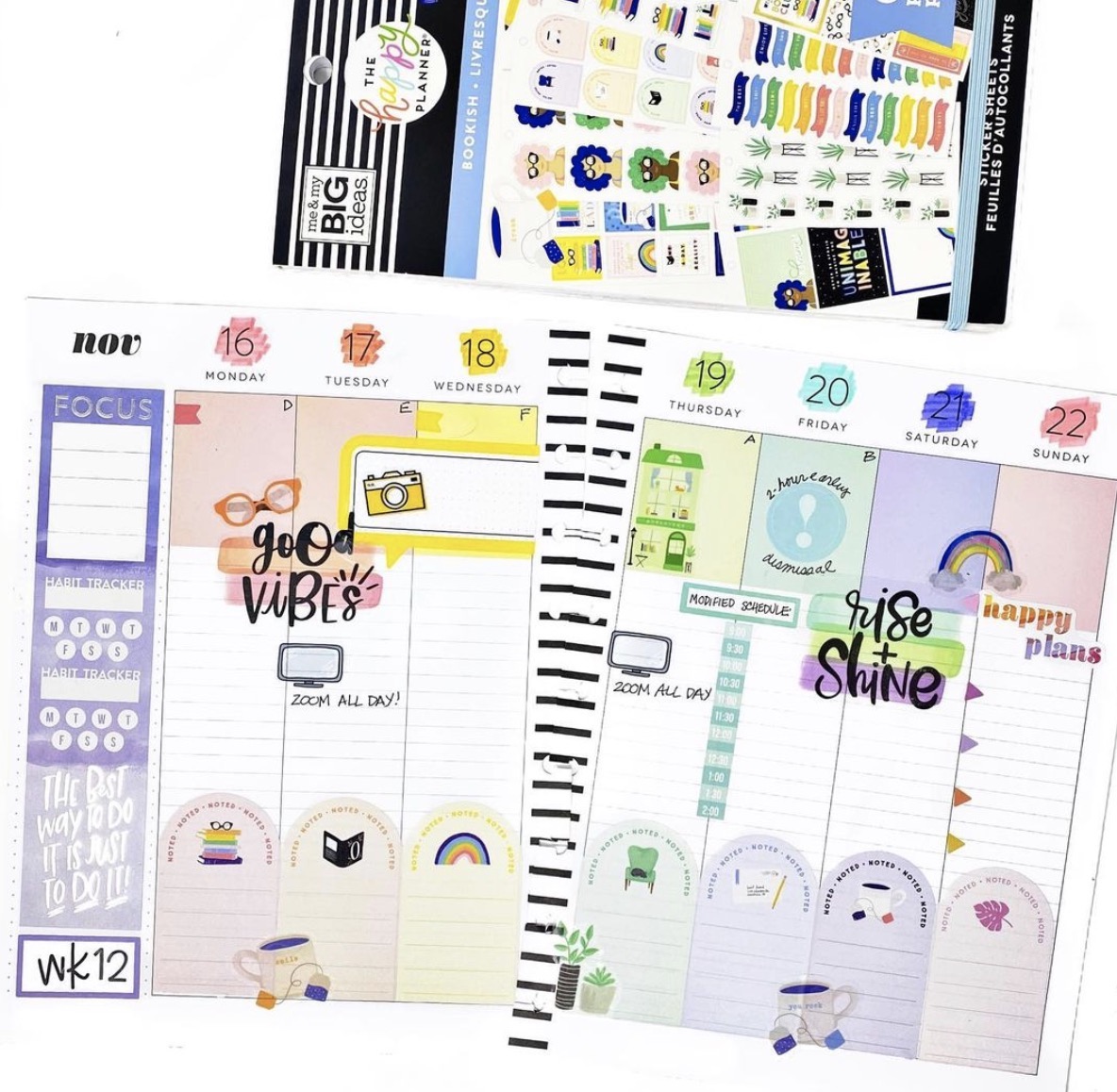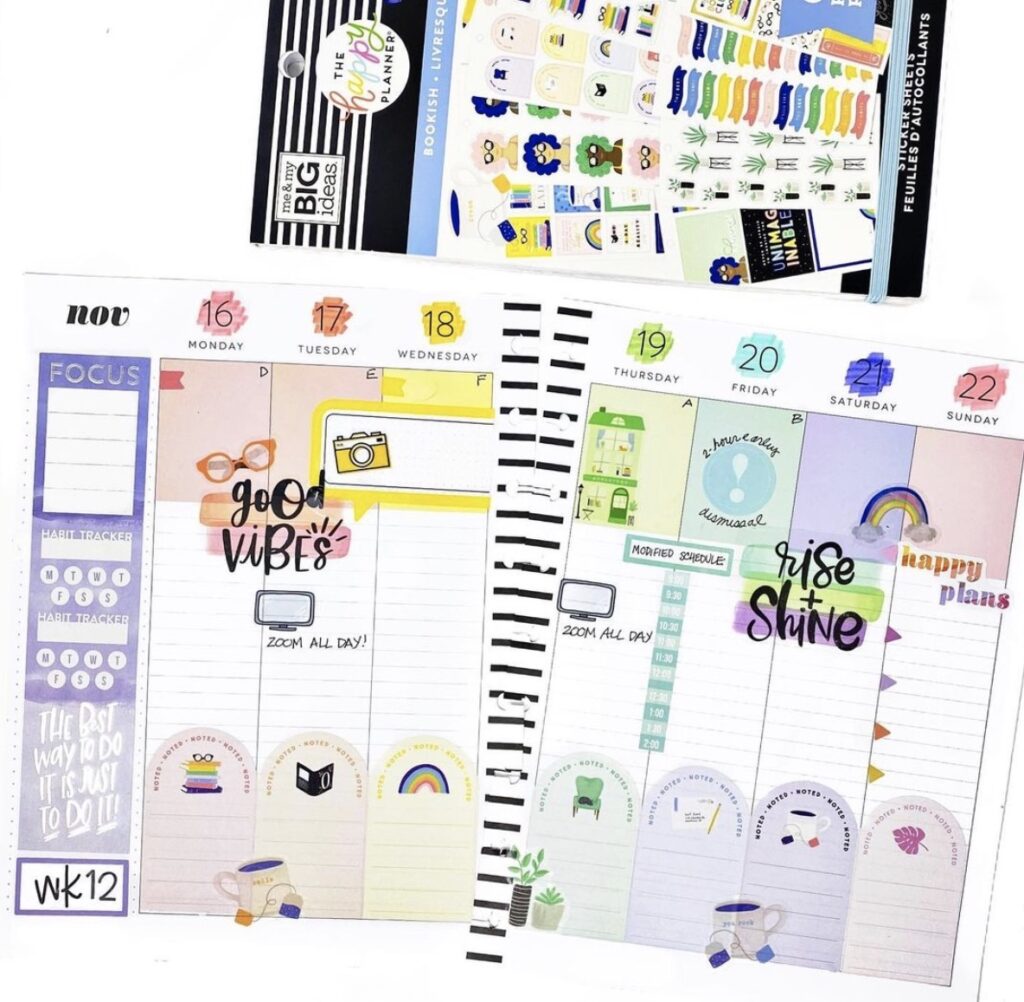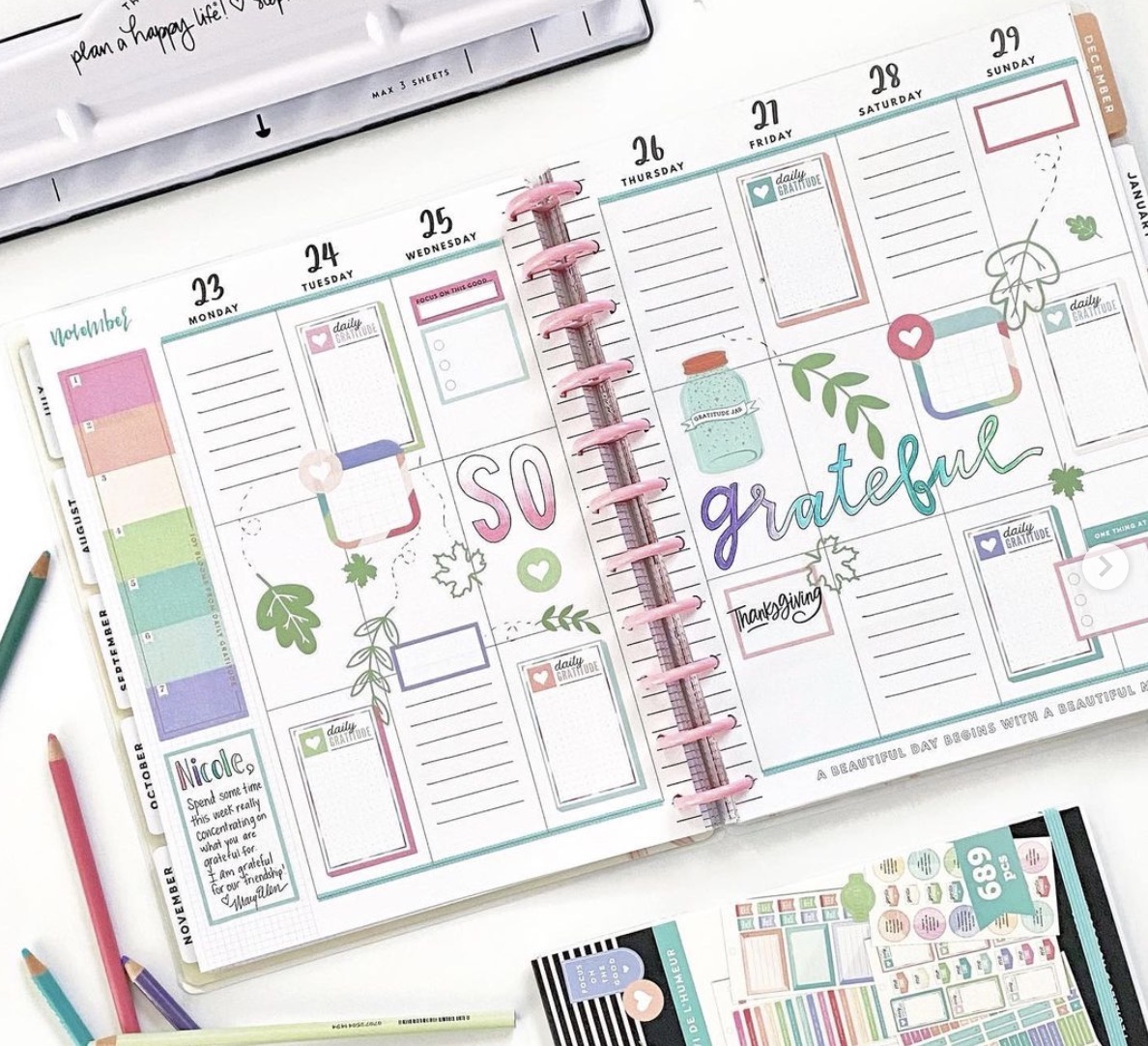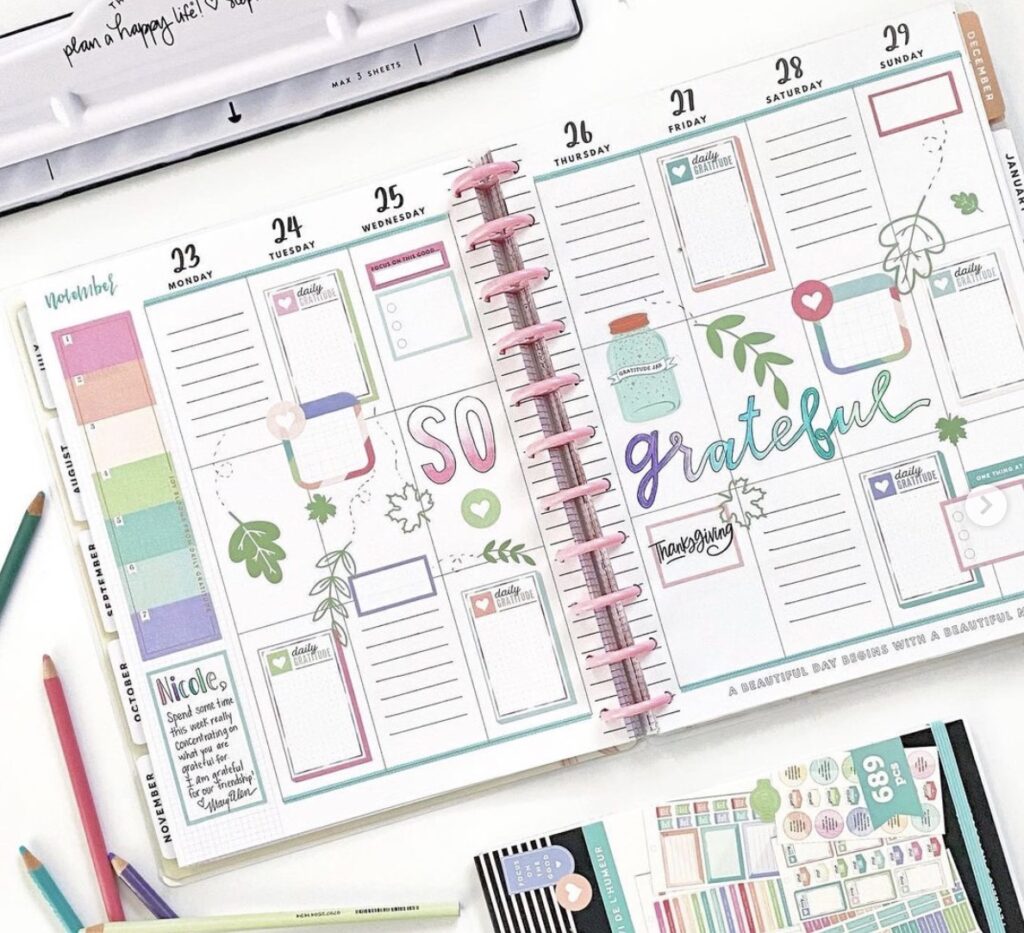 Horizontal Layouts
I use my horizontal layout planner for my gratitude journaling. What better way is there to be happy and express gratitude than to add the rainbow of colors to your planner spread.
Some stickers already come with the rainbow array as part of the design. Others, you can cut or mix and match to get the look you are going for.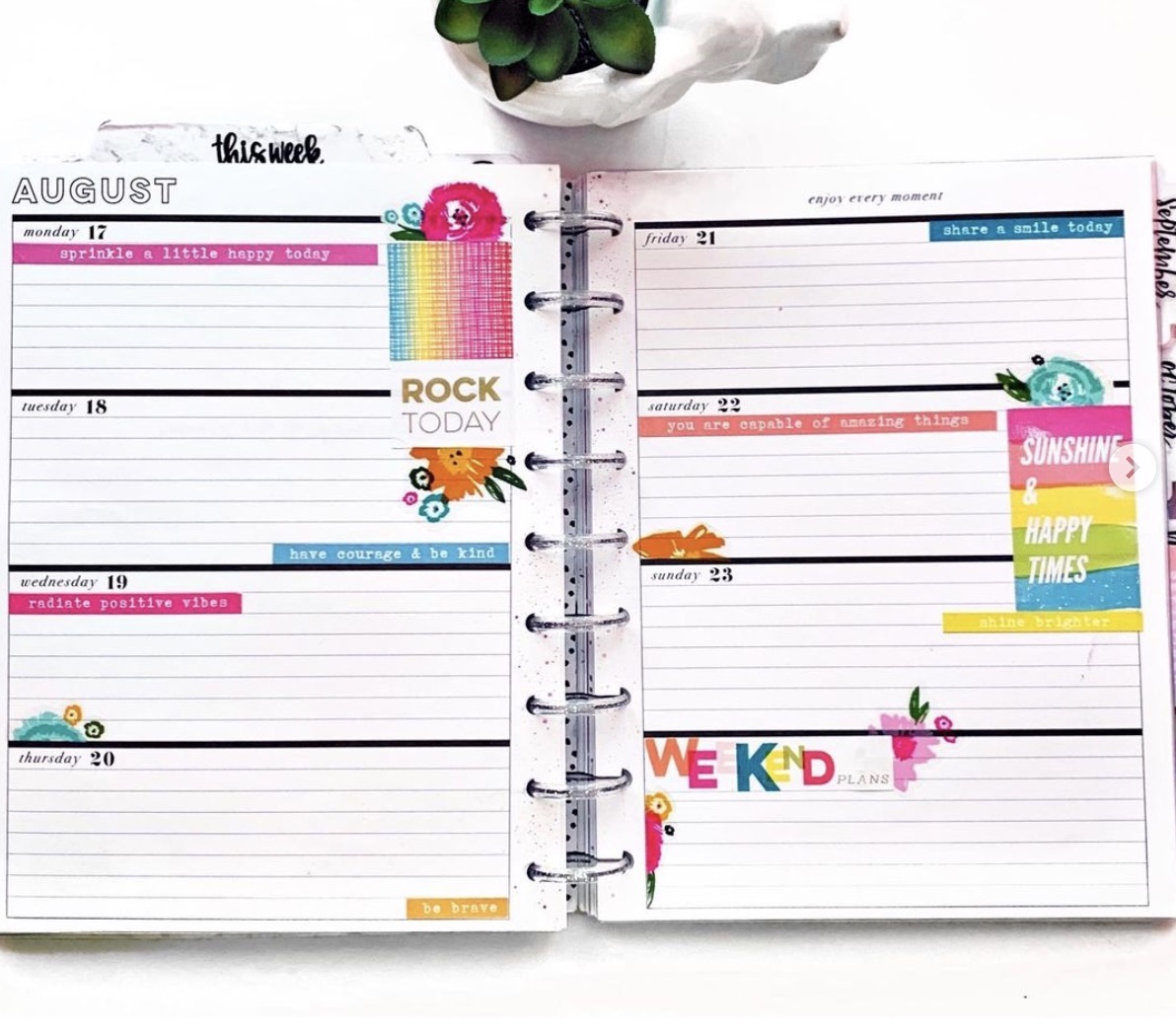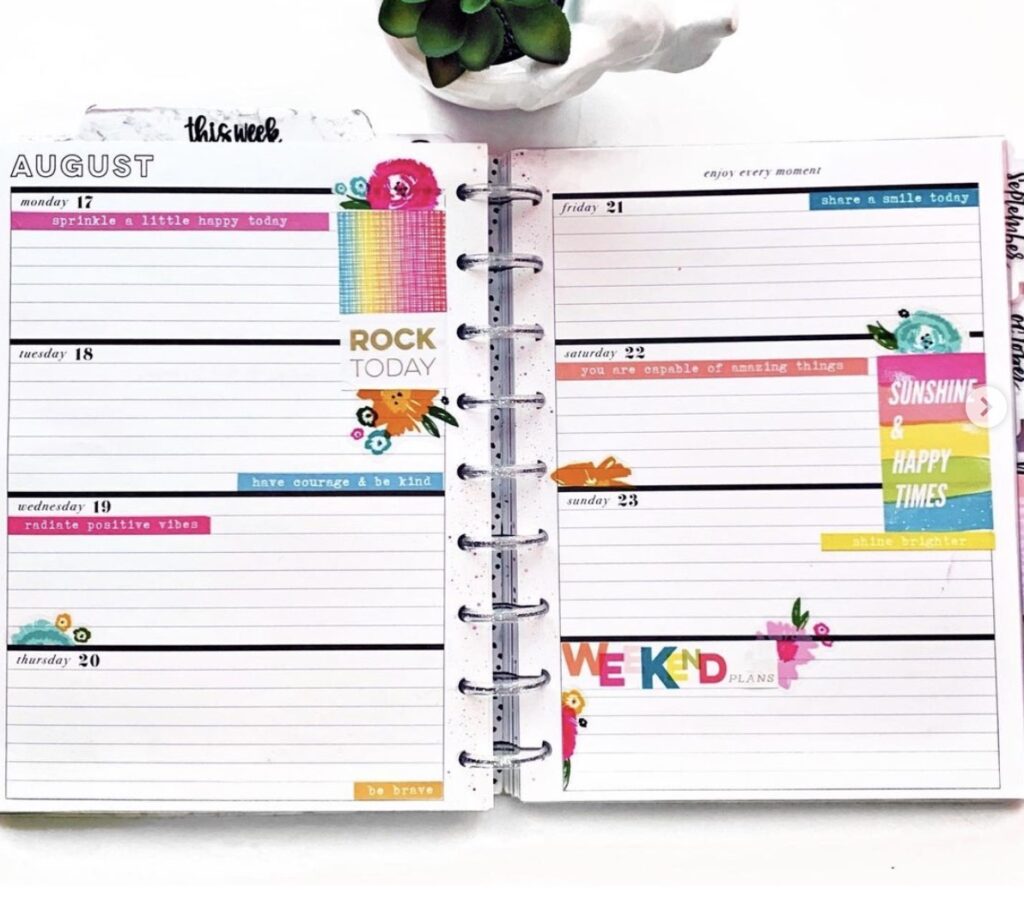 Dashboard Layouts
No matter which layout type you love, there is a way to turn it into a rainbow of color.
This layout has covered up the dates and is using it to track weekly goals, which is fabulous. Bright colors will make you more likely to use your spread and accomplish your tasks and goals.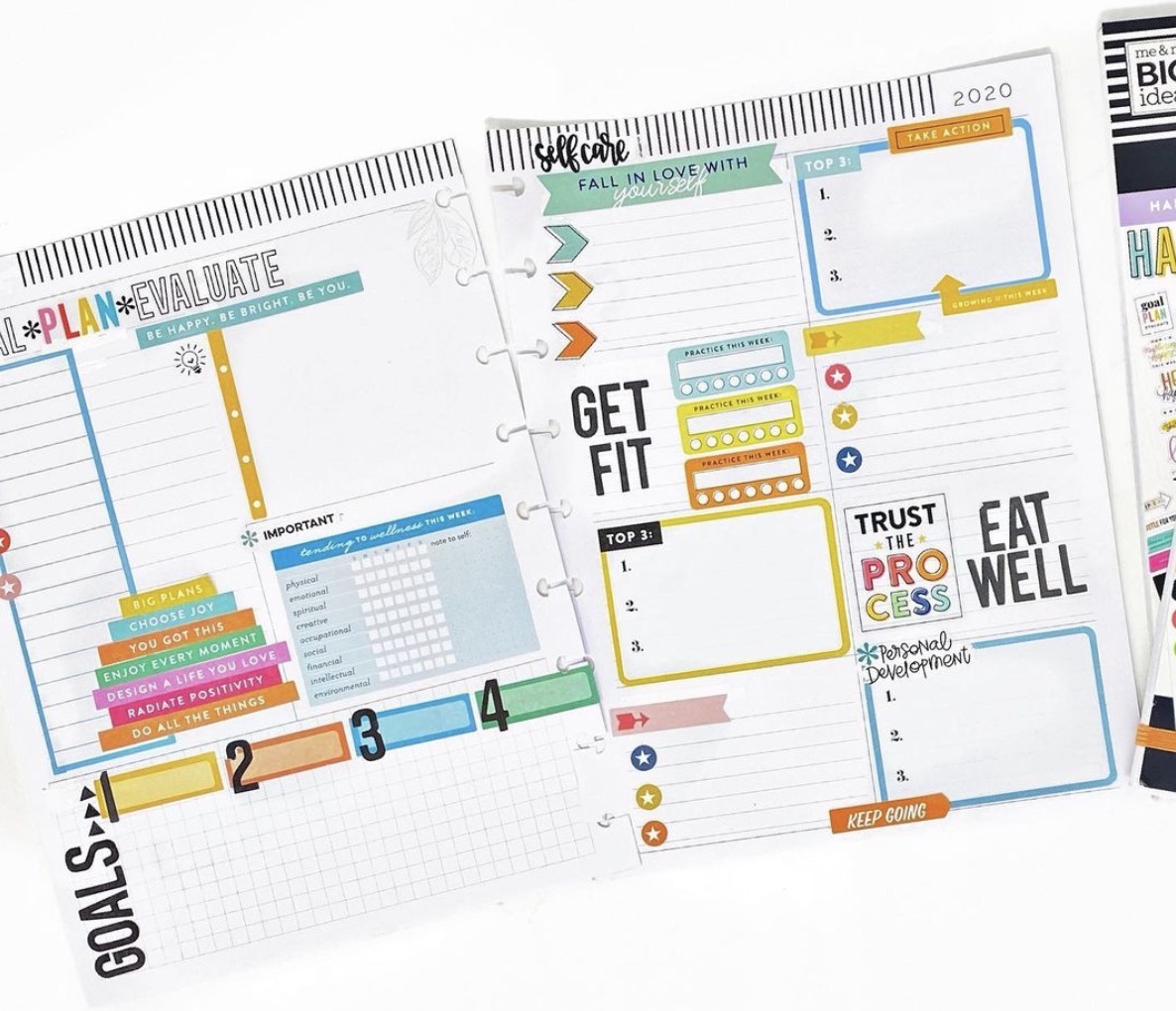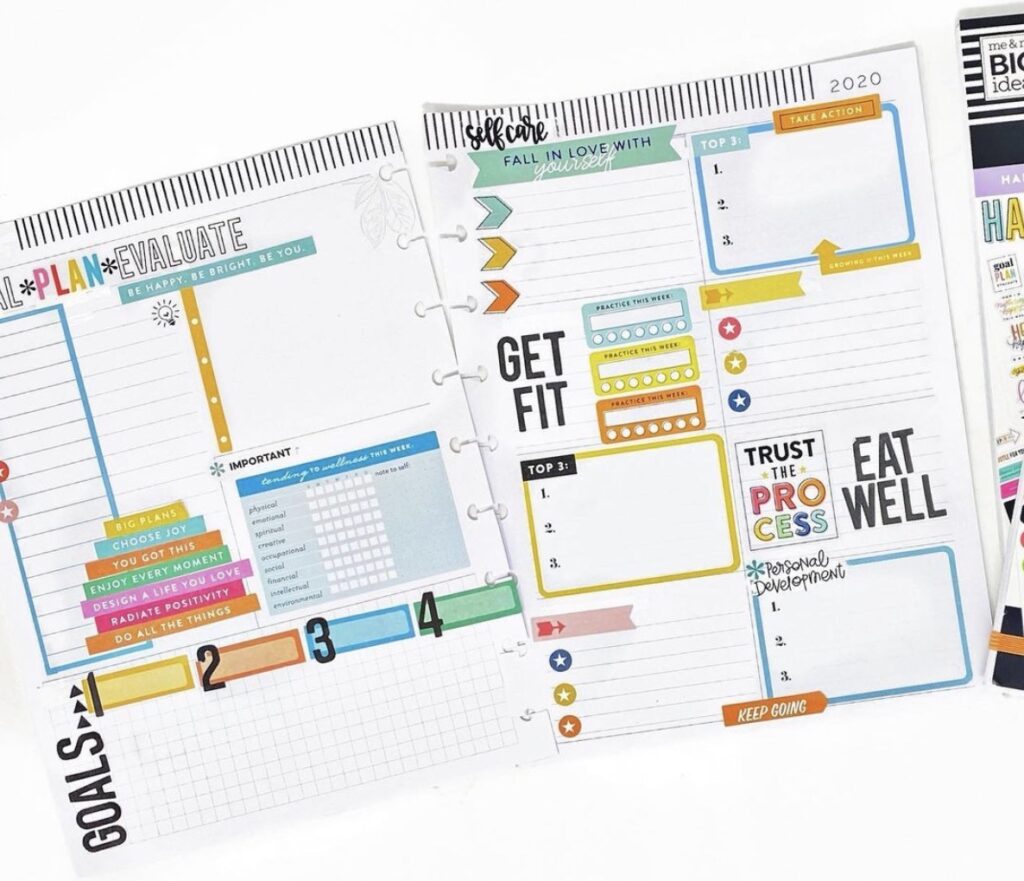 Other Planner Styles
Rainbow colors and themes work in all styles and all types of planners. I don't know about you, but when I see these bright fun colors, I'm reminded of the plastic charm bracelets my aunt used to give me. I think I just dated myself 😉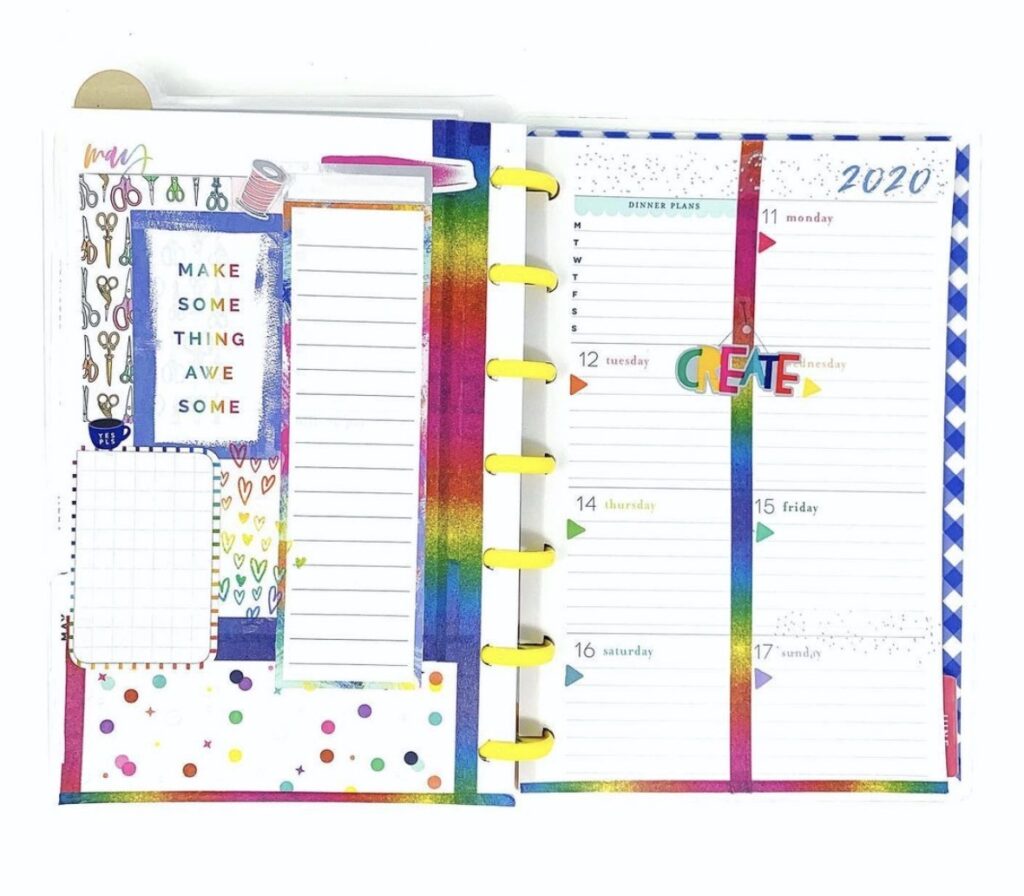 After the Pen
With a rainbow spread, using a black pen adds a touch of class. However, if you really want to add that extra touch, you could also write in a rainbow of colors. There are so many great colored pens on the market that work wonderfully in your planner.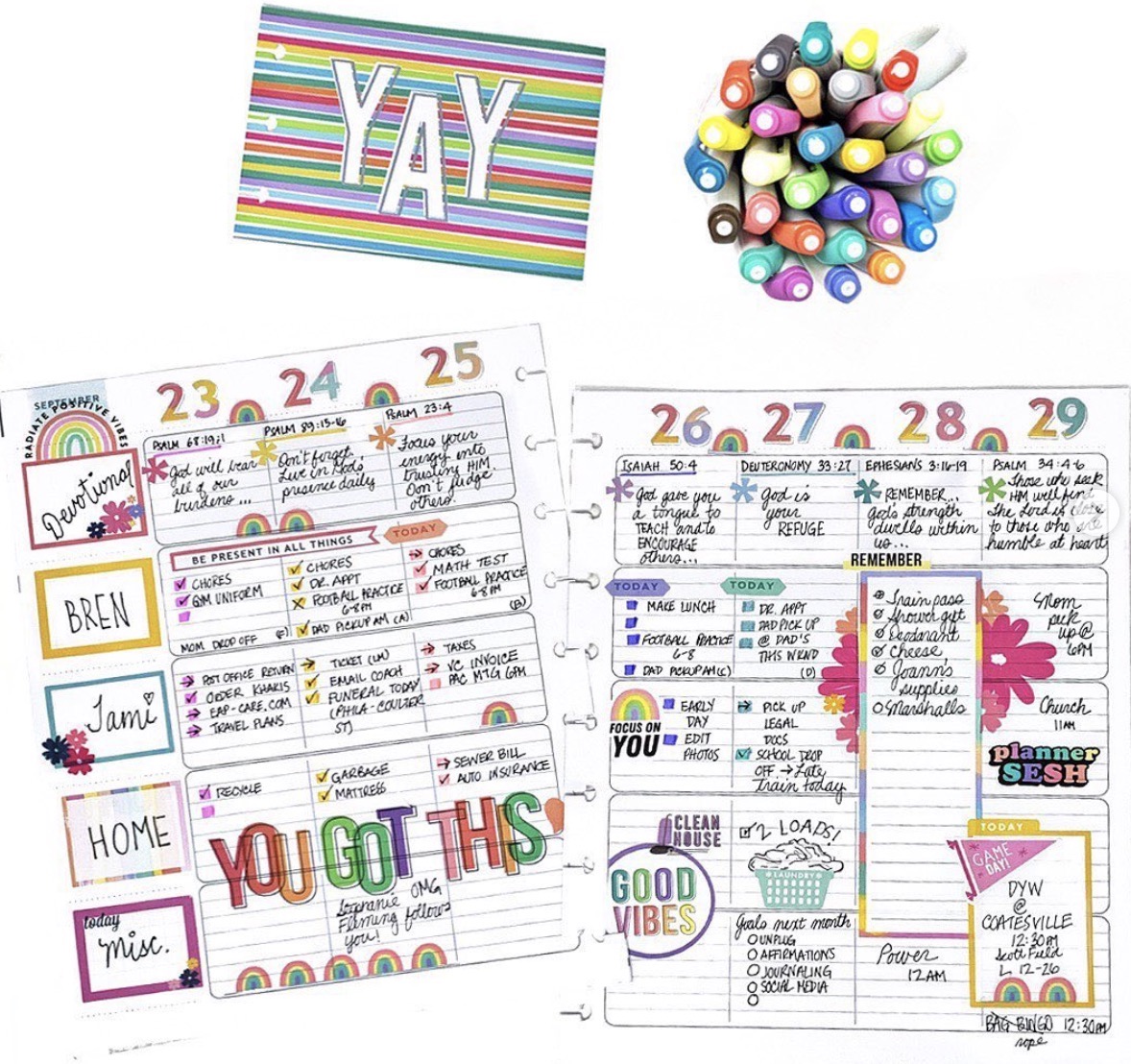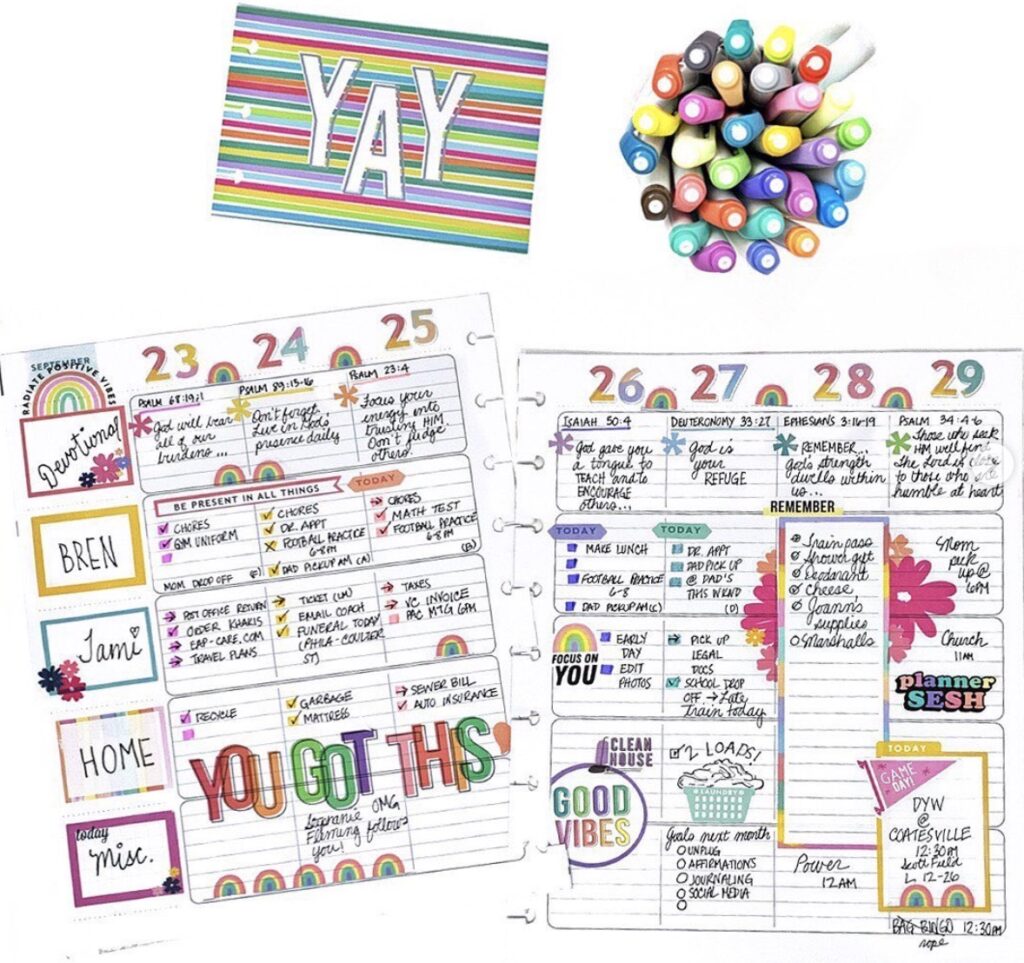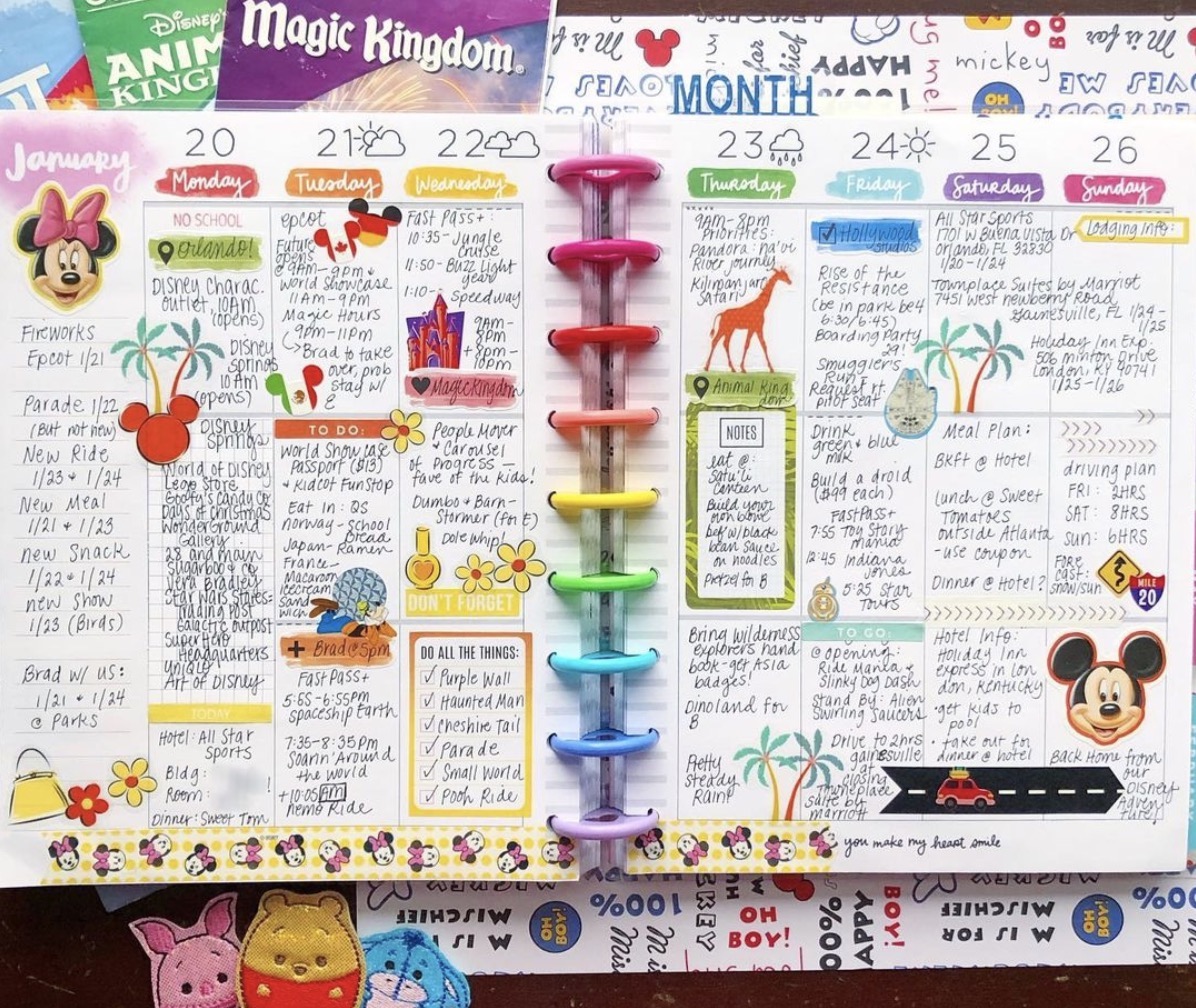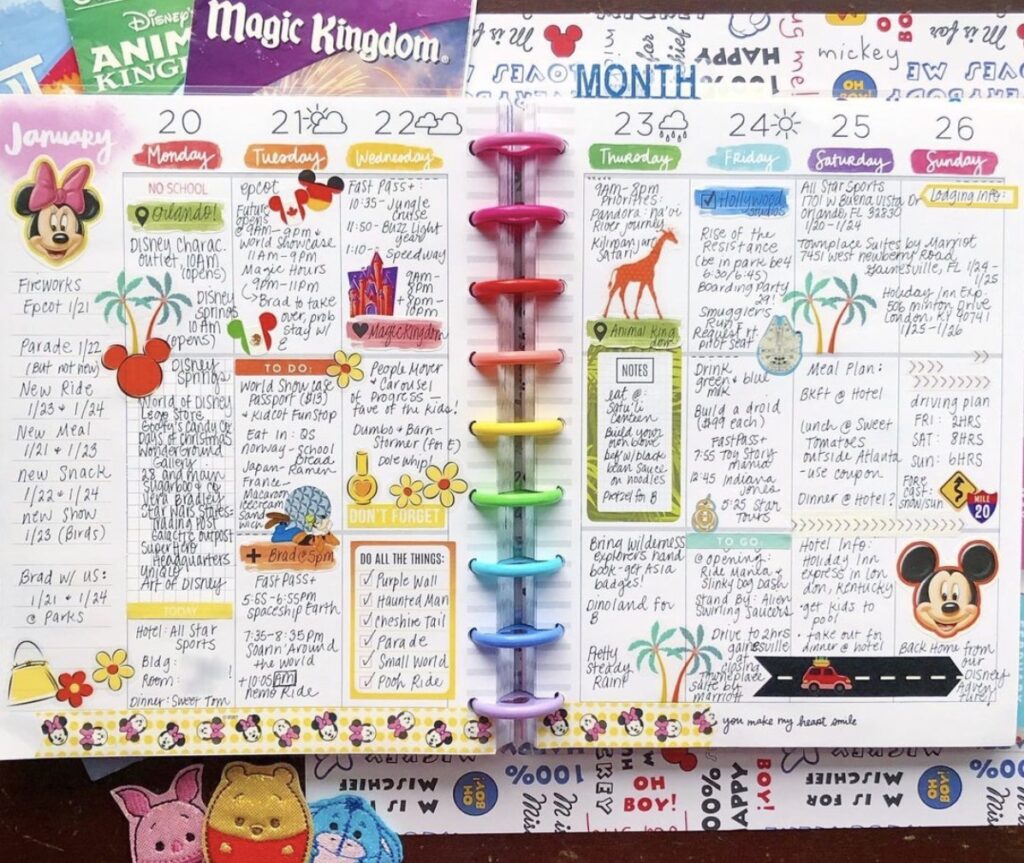 Planner Accessories
You aren't just limited to your stickers and pens for creating a colorful planner. You can also change your disc colors, add planner accessories, and inserts that are just as color-rich.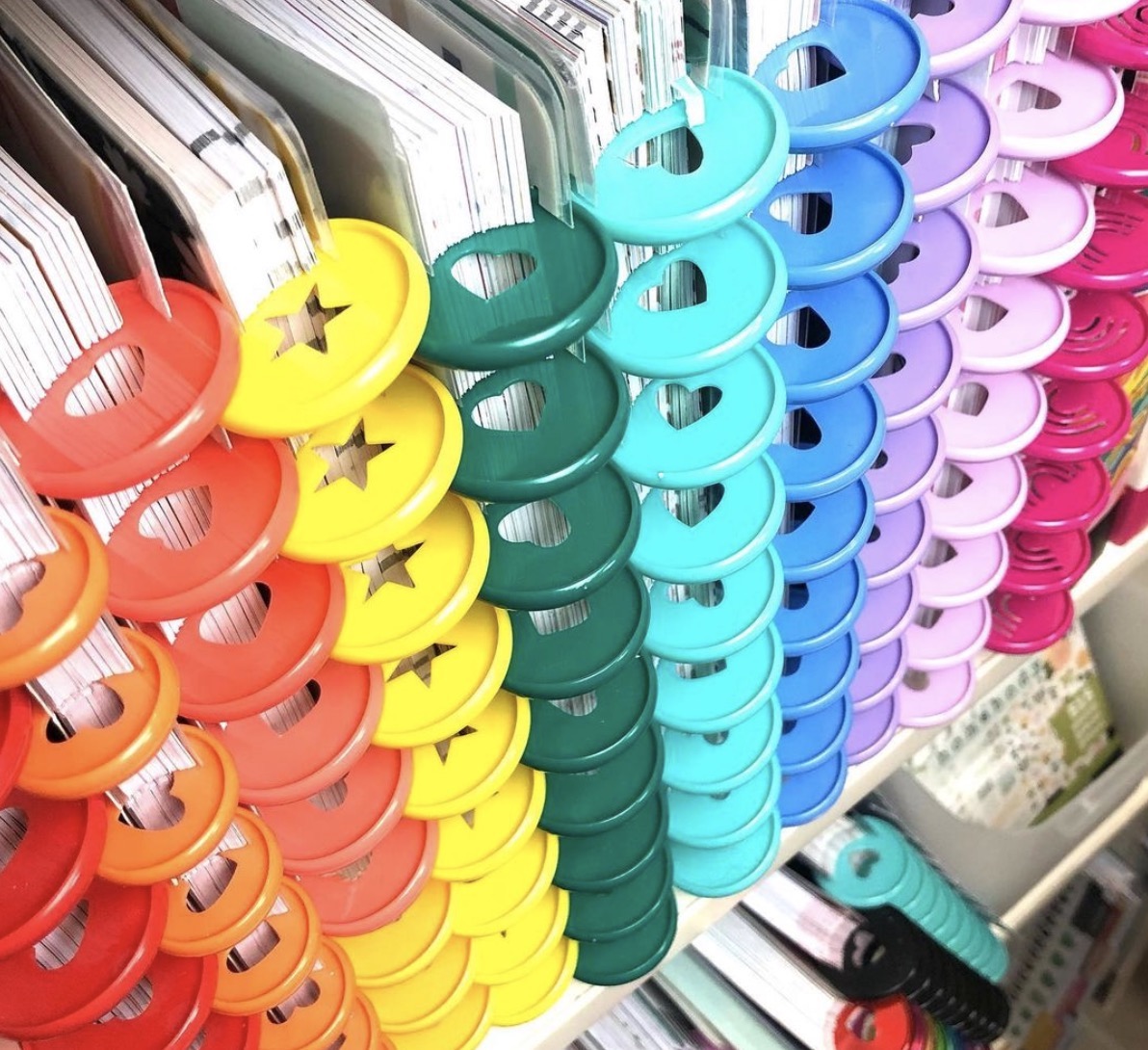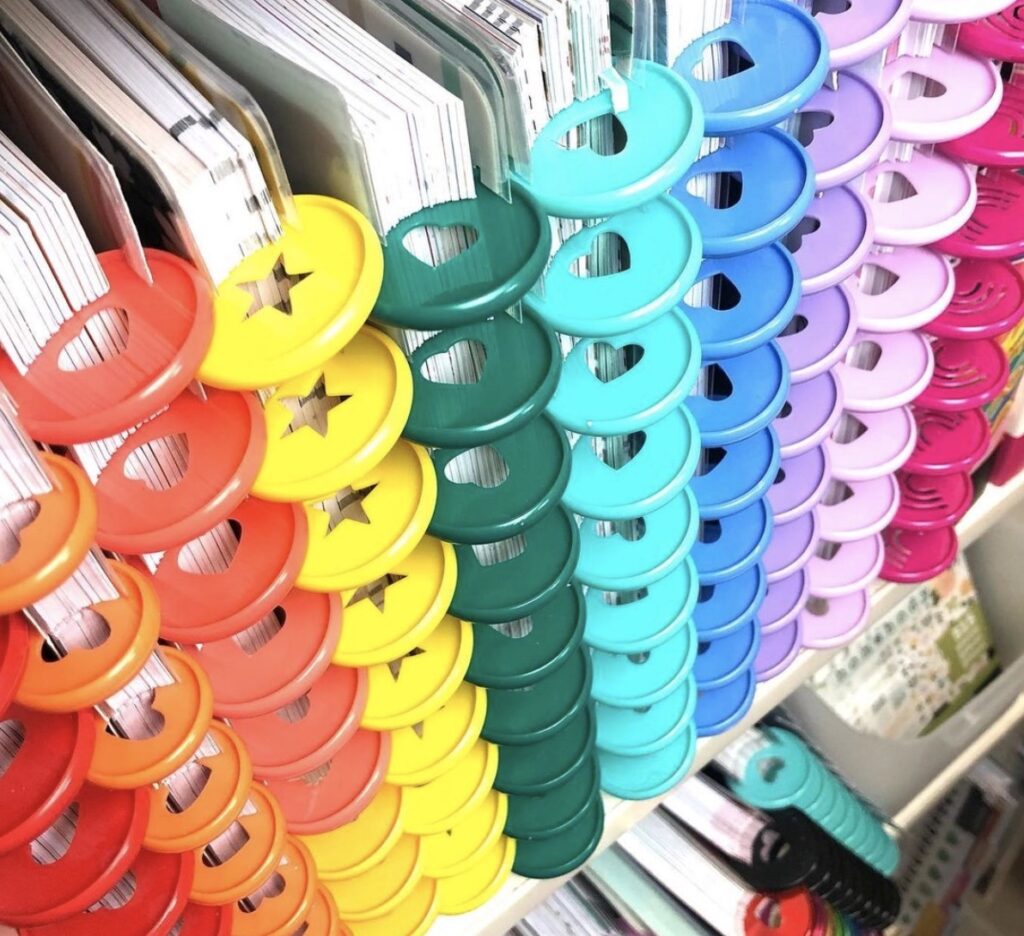 Not Just Stickers
You are definitly not just limited to stickers when you want to create a rainbow planner layout. (although they are very fun and addicting)
A few of the spreads above use colorful pens and scrapbook paper. There are other paper craft ephemera supplies that you can use to create colorful spreads.
washi tape
scrapbook papers
colored pencils
markers (check bleed through someplace not as noticeable first)
cut-outs from magazines
Cricut vinyl
die cuts
I think you get the idea. If you can glue it or stick it down and it doesn't interfere with your writing on the page, you can use it.